Cleaning & care
Stamp cleaning made easy! Our water-based inks do not require an extra cleaner, a damp sponge cloth is sufficient. For all water-based stamp inks and stubborn ink residues, we recommend a stamp cleaner.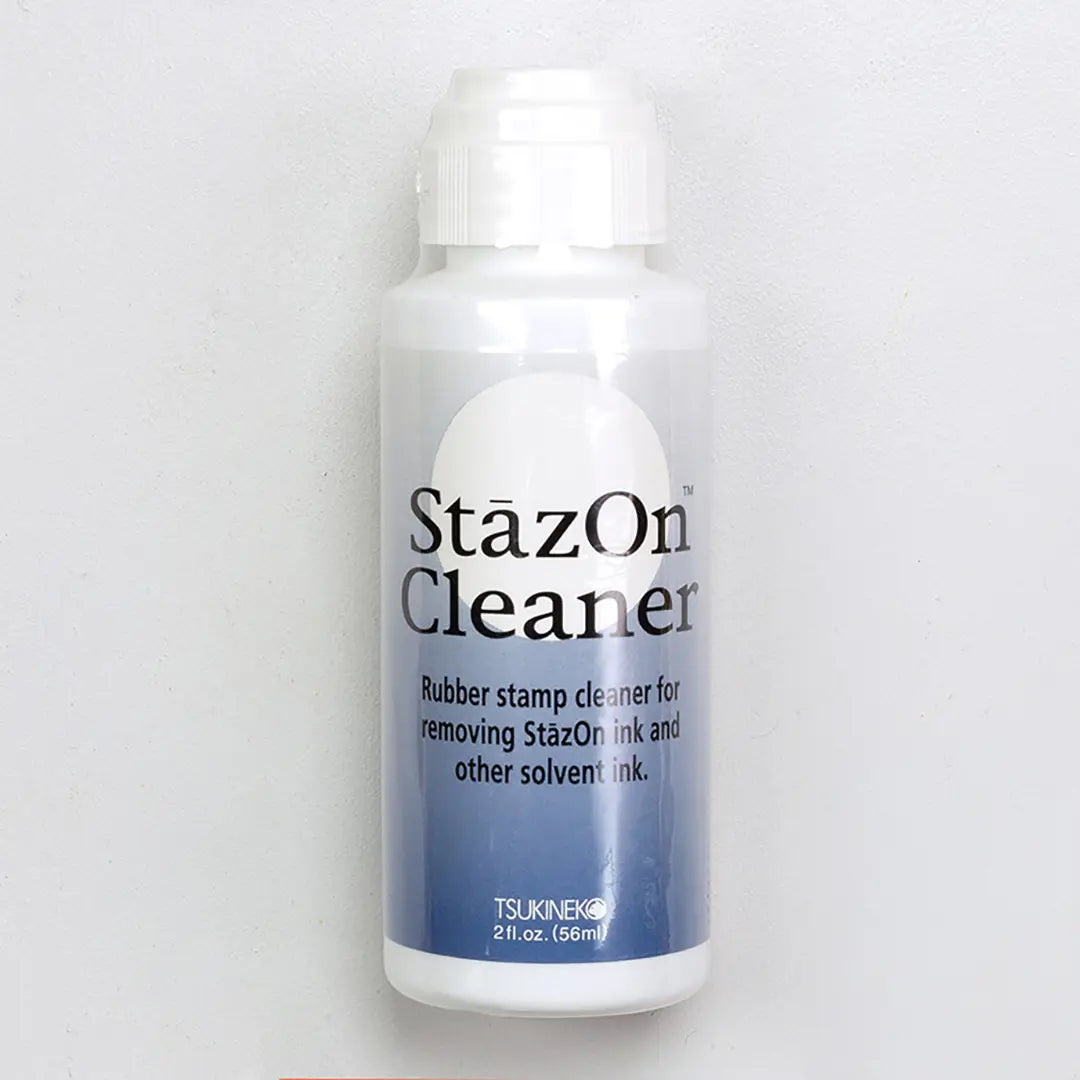 How do I use the StazOn cleaner?
Cleaner for waterproofed ink
Stamp ink that is not water-based like our ink should be removed from the stamp with an extra cleaner. For textile ink and waterproof ink pads, we recommend using StazOn stamp cleaner. With this you can easily remove the ink from the stamp rubber. Note: The stamp must be cleaned immediately after use, otherwise the ink will affect the stamp rubber. The cleaner has a kind of cushion at the top of the bottle opening, which makes cleaning very easy. Simply rub the stamp with the pad on the bottle head and then dab it on a damp sponge cloth to remove excess residue.