Boxes & Bags
Wrap gifts individually with Perlenfischer. Whether for a birthday, for your Advent calendar or as a Christmas gift. These boxes and bags are real all-rounders.
design calendars for advent season simply by yourself
Stamp the bags and boxes with motifs of your choice. For the calendar, we really liked to use our Stamp set | Numbers to label the 24 days. Hang the bags with some ribbon in your home or place them nicely in a cute fitting corner of your home. We staple the glassine bags with the paper from our Perlenfischer block, so you can stamp the stationery beautifully and set your gifts perfectly in scene.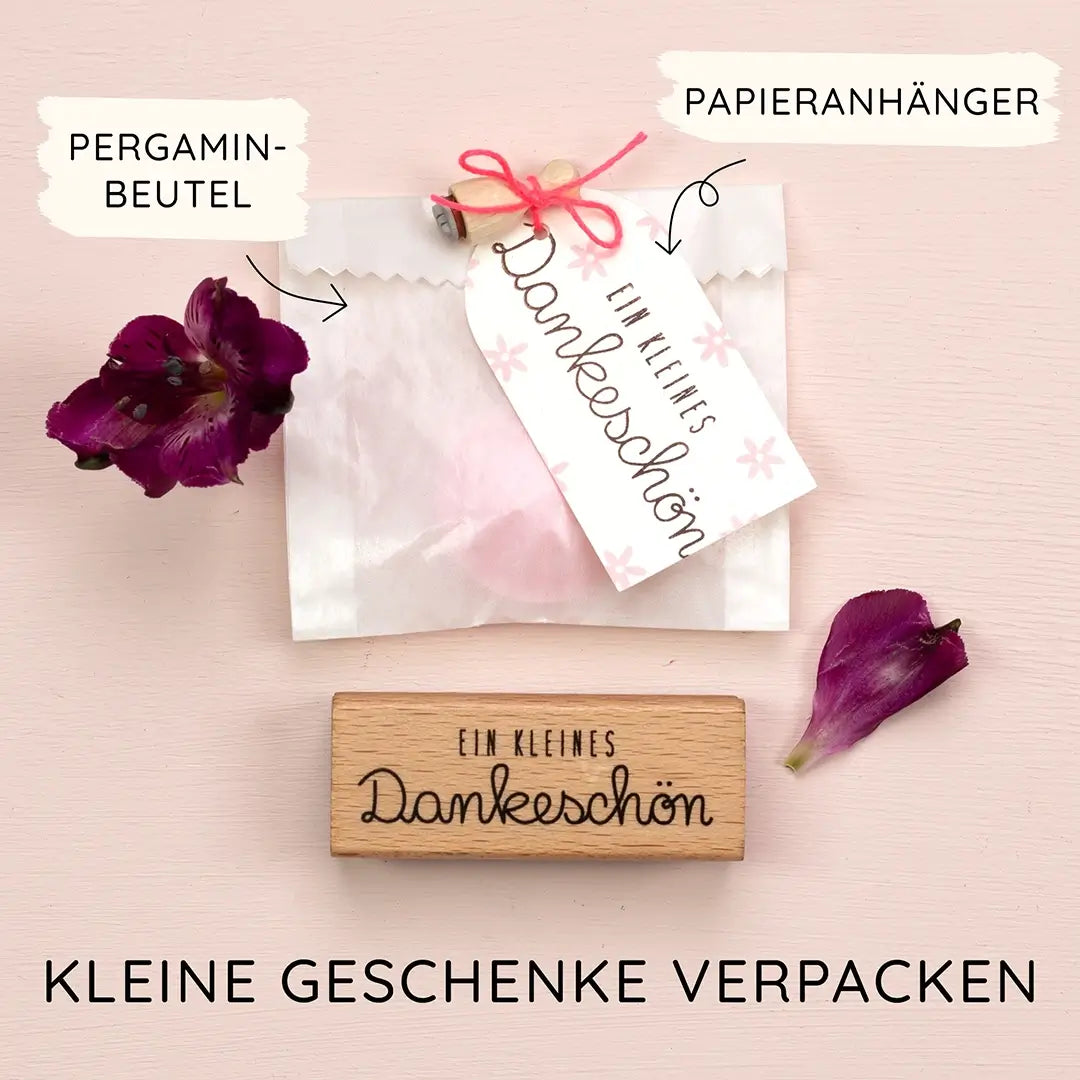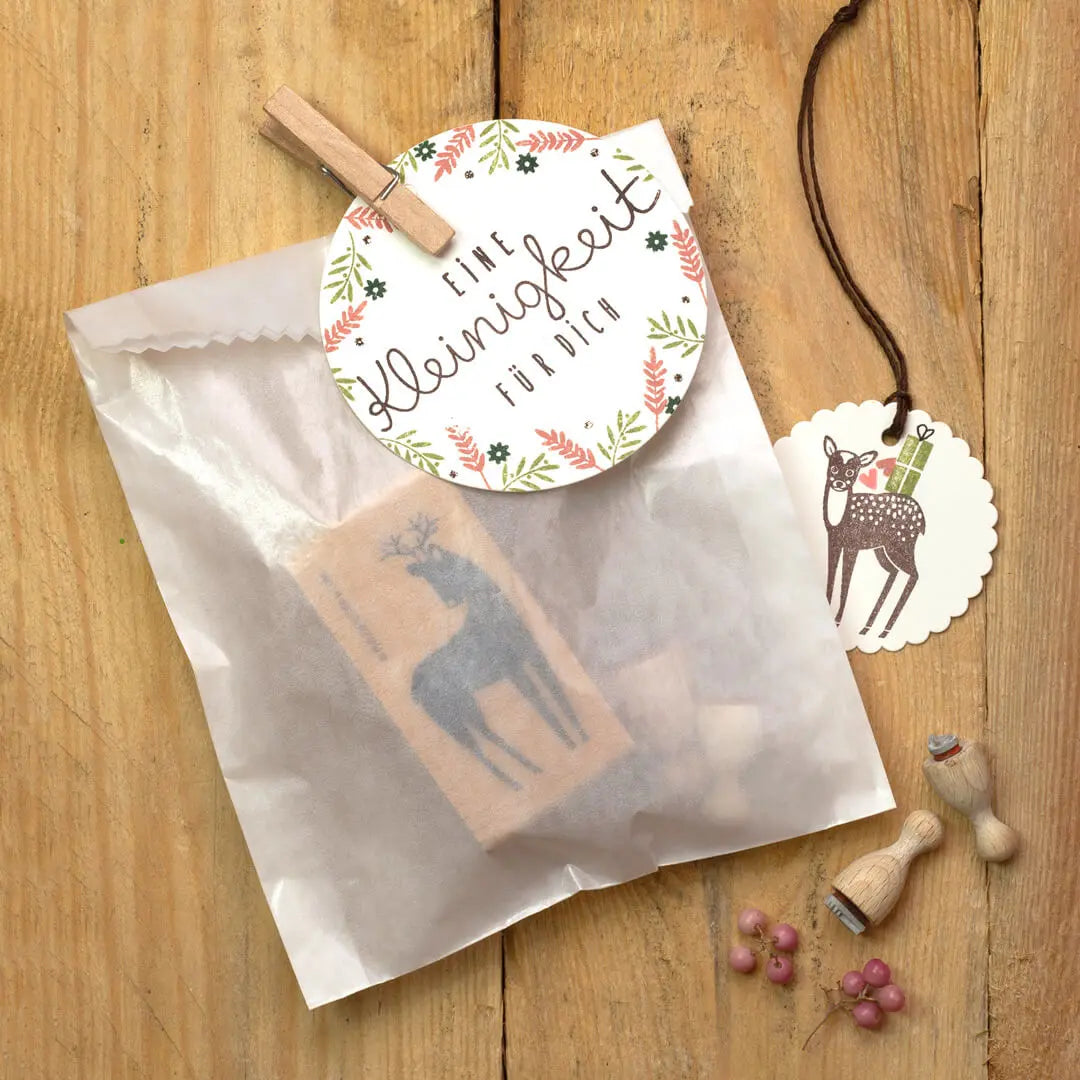 Floral gifts
With flowers and leaf motifs you can beautifully decorate your gifts in the spring. For many more flowers and Co., look gladly in our category:
Autumn gifts
Here you can see how cute and individual forest animals and autumnal leaves come into their own. Enjoys the cozy season!
Stamp fabric bag
Not only stationery can be stamped well, also fabrics, such as linen or cotton, are wonderfully suitable for this. Use our colorful ink pads if you do not have to wash the fabrics and you only want to use them for decorative purposes. The textile stamping ink, on the other hand, is waterproof, so you can also decorate napkins or tablecloths. Sometimes it's also special enough if you simply attach a stamped paper tag to the fabric bag. This way your gift is guaranteed to be beautifully wrapped.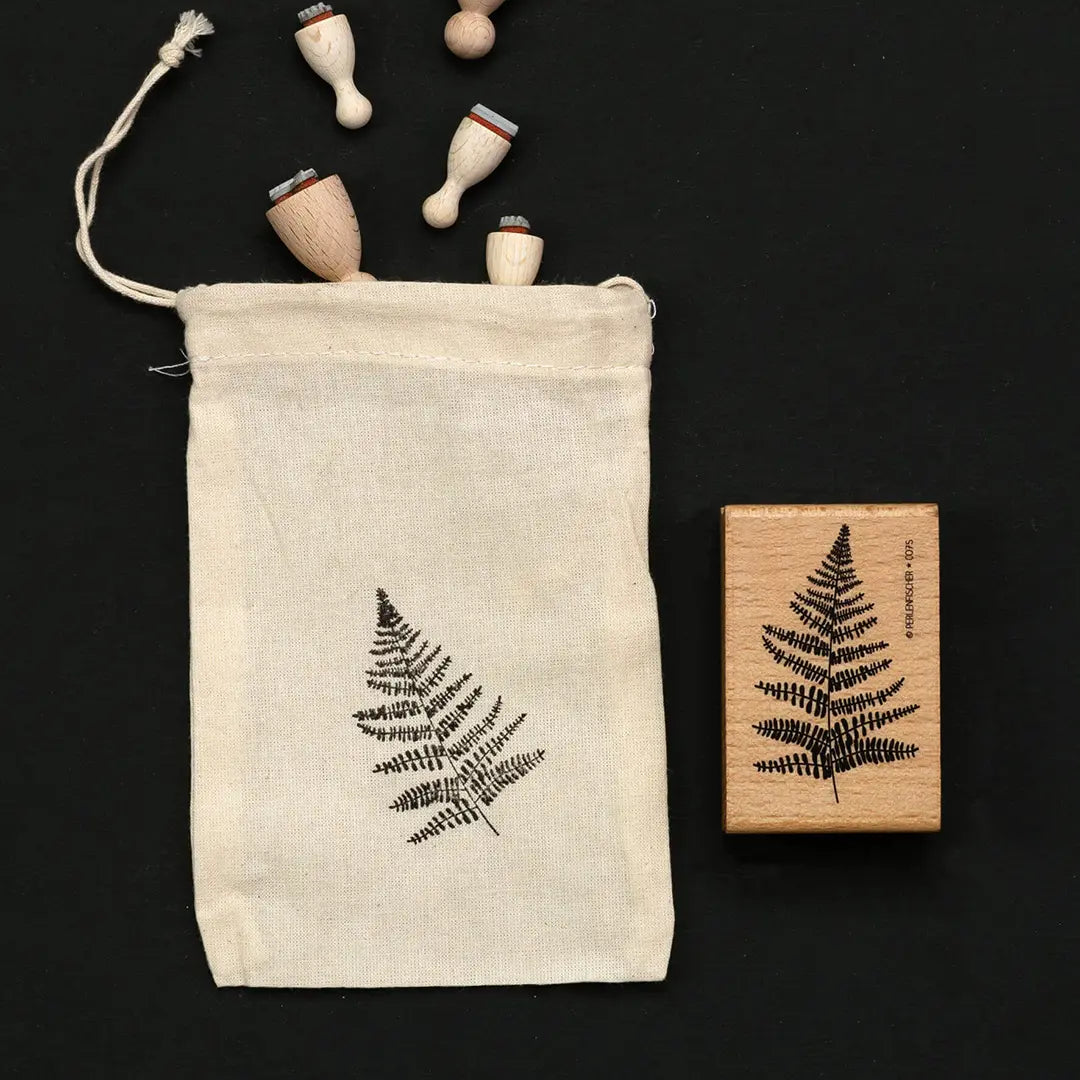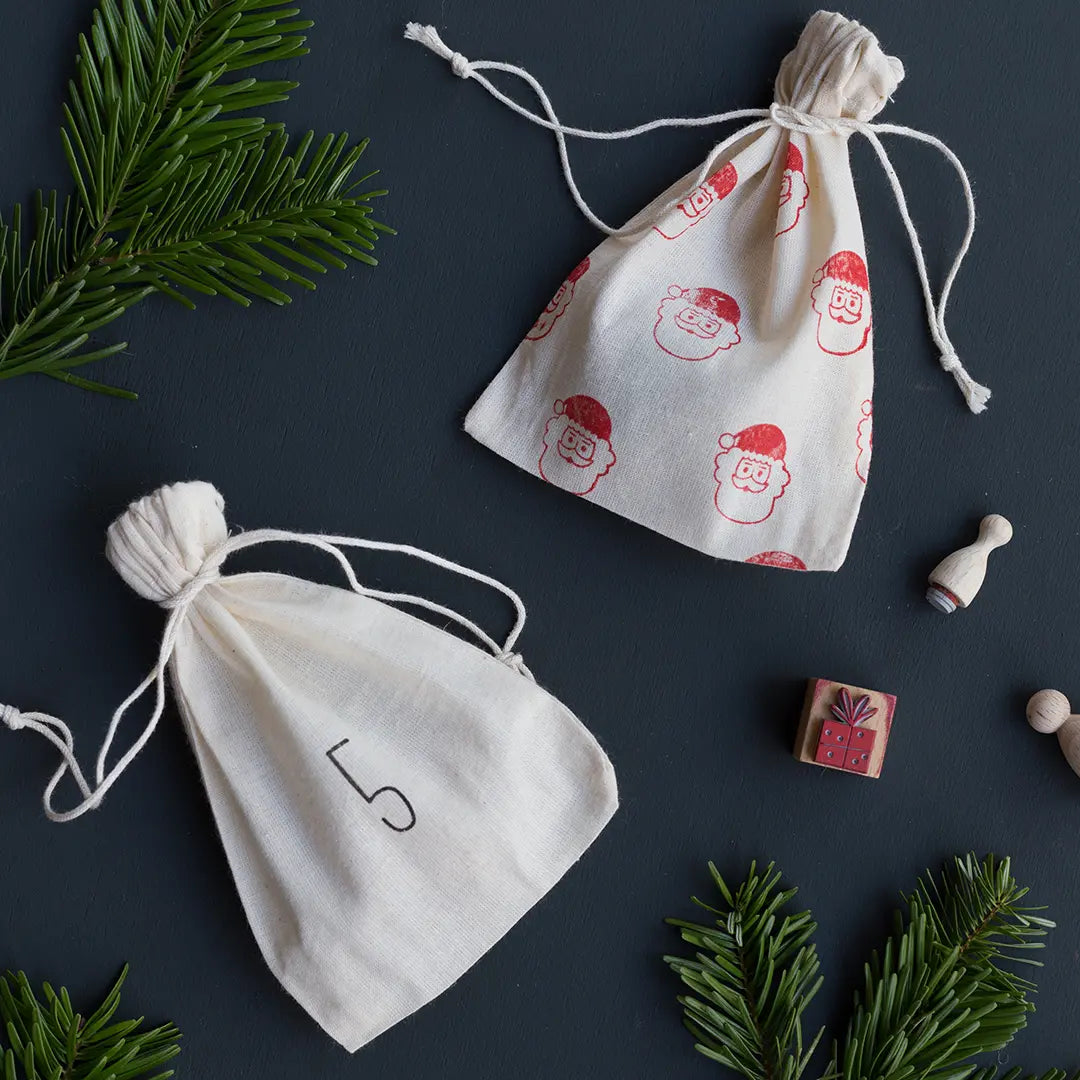 Trick or treat
Halloween candy bags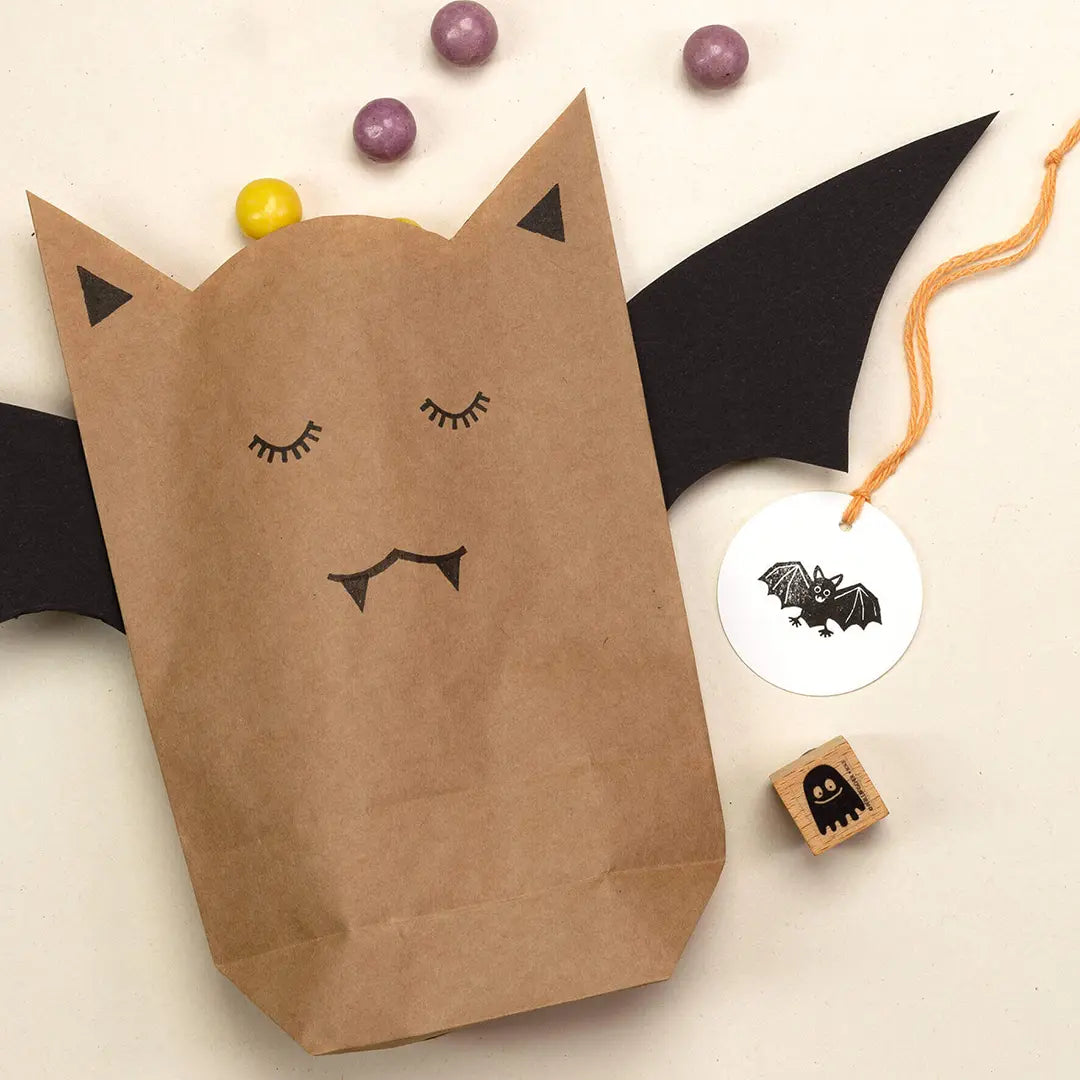 Bat
Cut two little ears into the top of the brown paper bags. Stamp the ears and teeth with our triangle mini and our pennant full. Finally, cut two wings out of black paper and glue them to the back of the bag.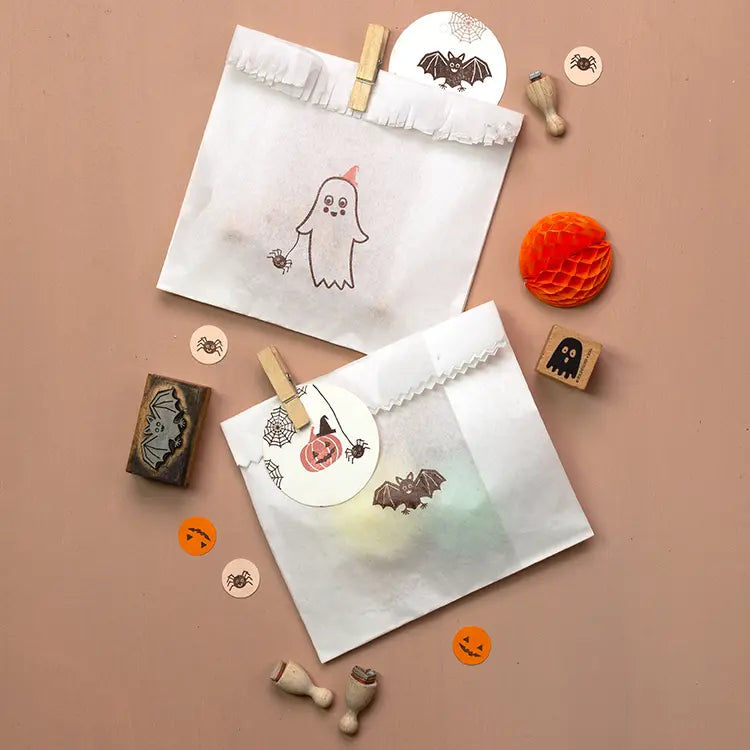 Ghost
We also like to use commercially available sandwich bags and pretty them up with our stamp motifs. They are wonderful for birthdays, whether for a candy bag or gift wrap.
Spiders
Take stationery of your choice and fold or roll it at the bottom, glue the edges together, now stamp the bag with scary cute designs and fill it up with Halloween candy.
Easter nest
You can find many more Easter stamp designs and lots of springtime inspiration around Easter in our Stamp Easter category.