pigment refill color
Easily refill our wonderfully colorful pigment ink stamp pads with this highly pigmented stamping ink, making them even more durable and keeping the colors vibrant and fresh.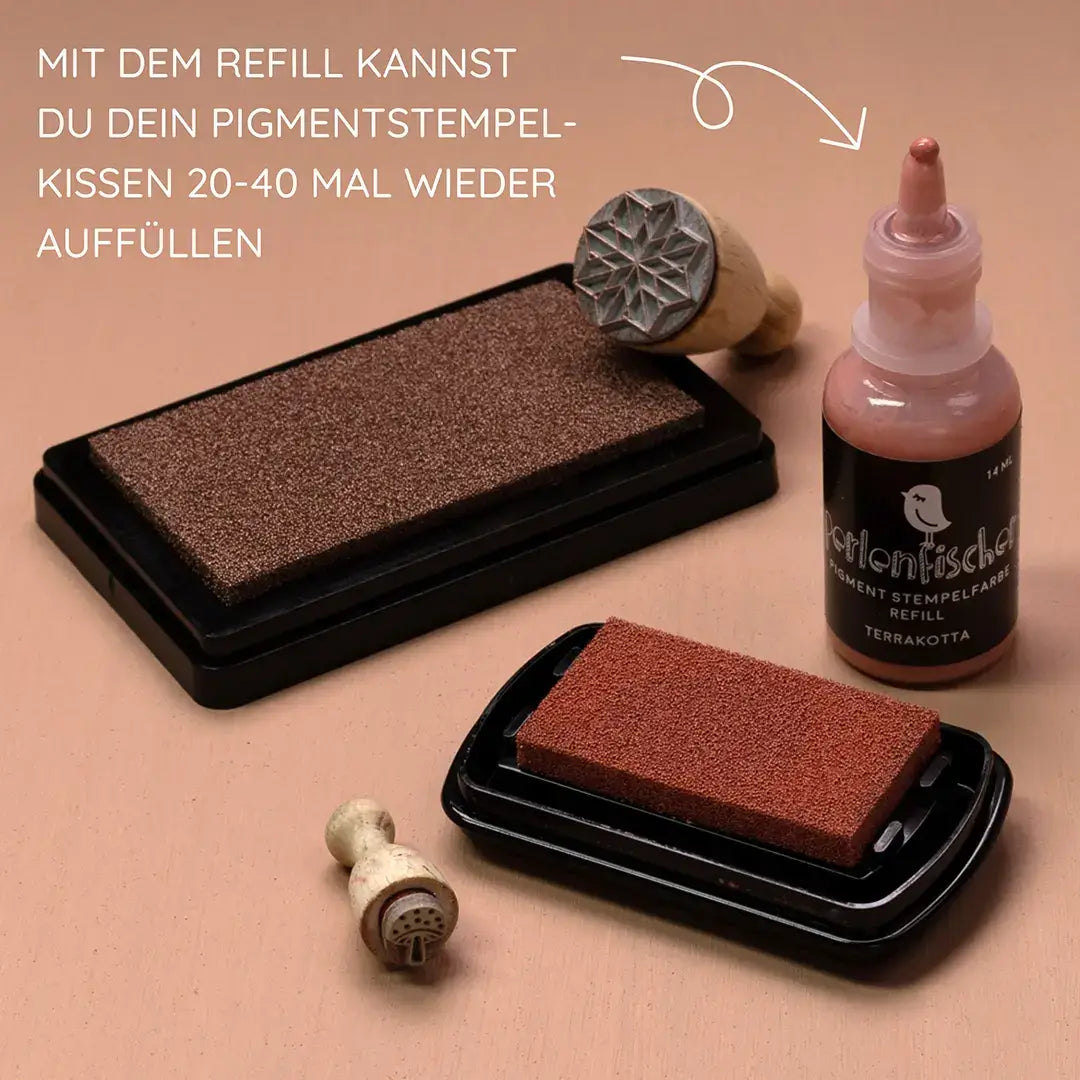 Shop refill ink & ink pads
Refill bottles for your ink pads
With our ink pad refill ink you can refill the empty pigment ink pads up to 40 times. This is not only easy on your wallet, but also on the environment. This way, the ink pads can be used much longer and the color pigments remain wonderfully opaque. Discover the great variety of colors under:
Colorful Ink pads
Refill bottles in 27 colors - matching each ink pad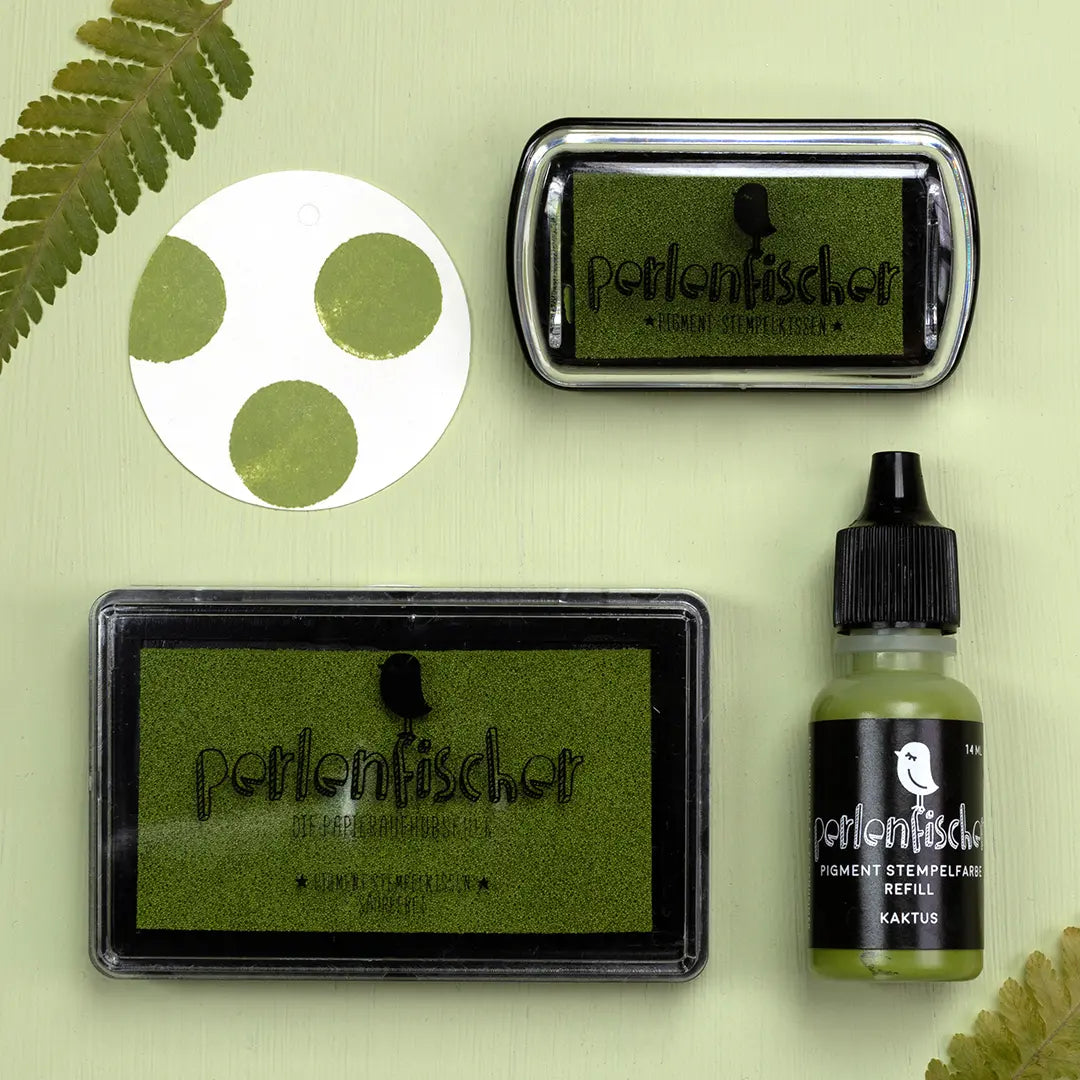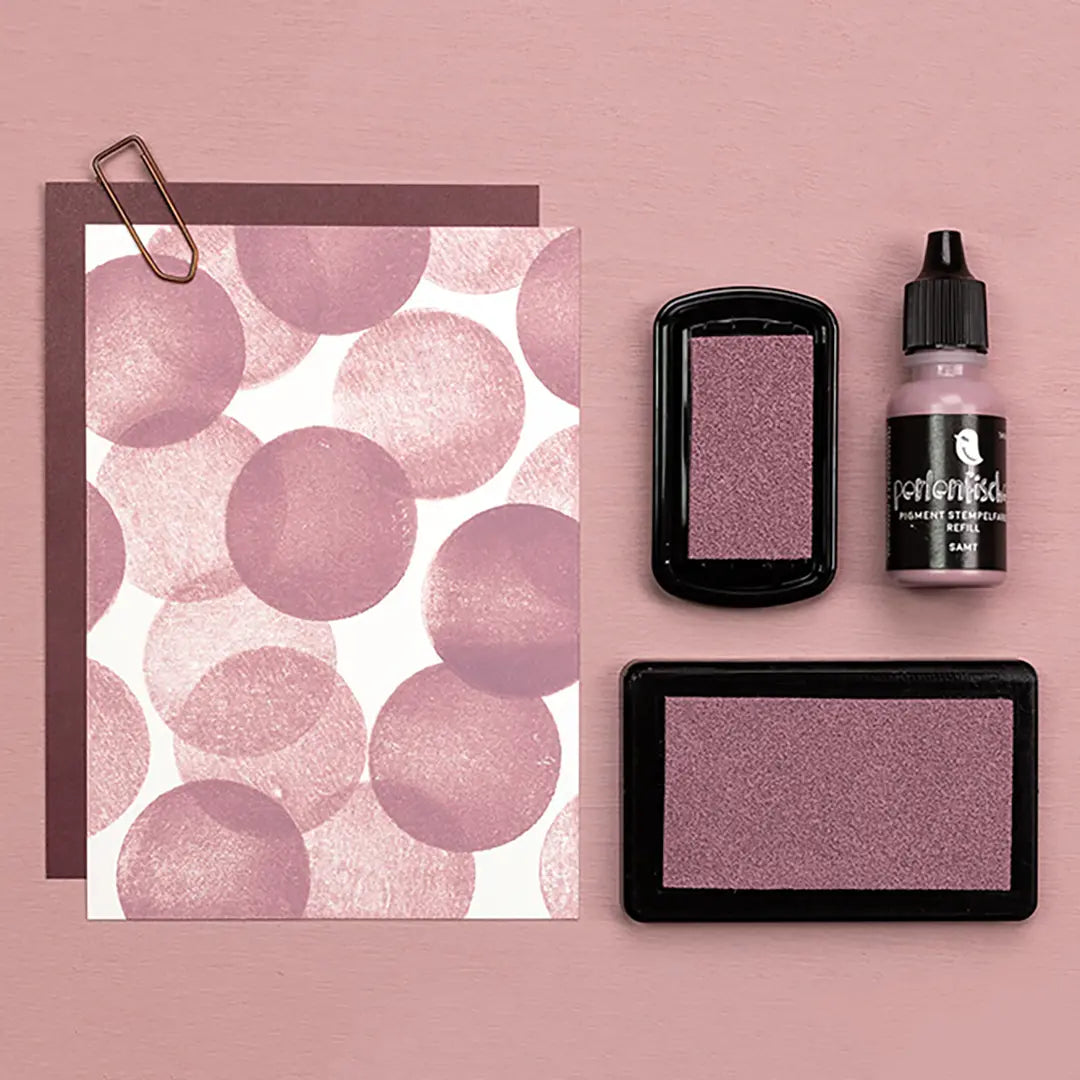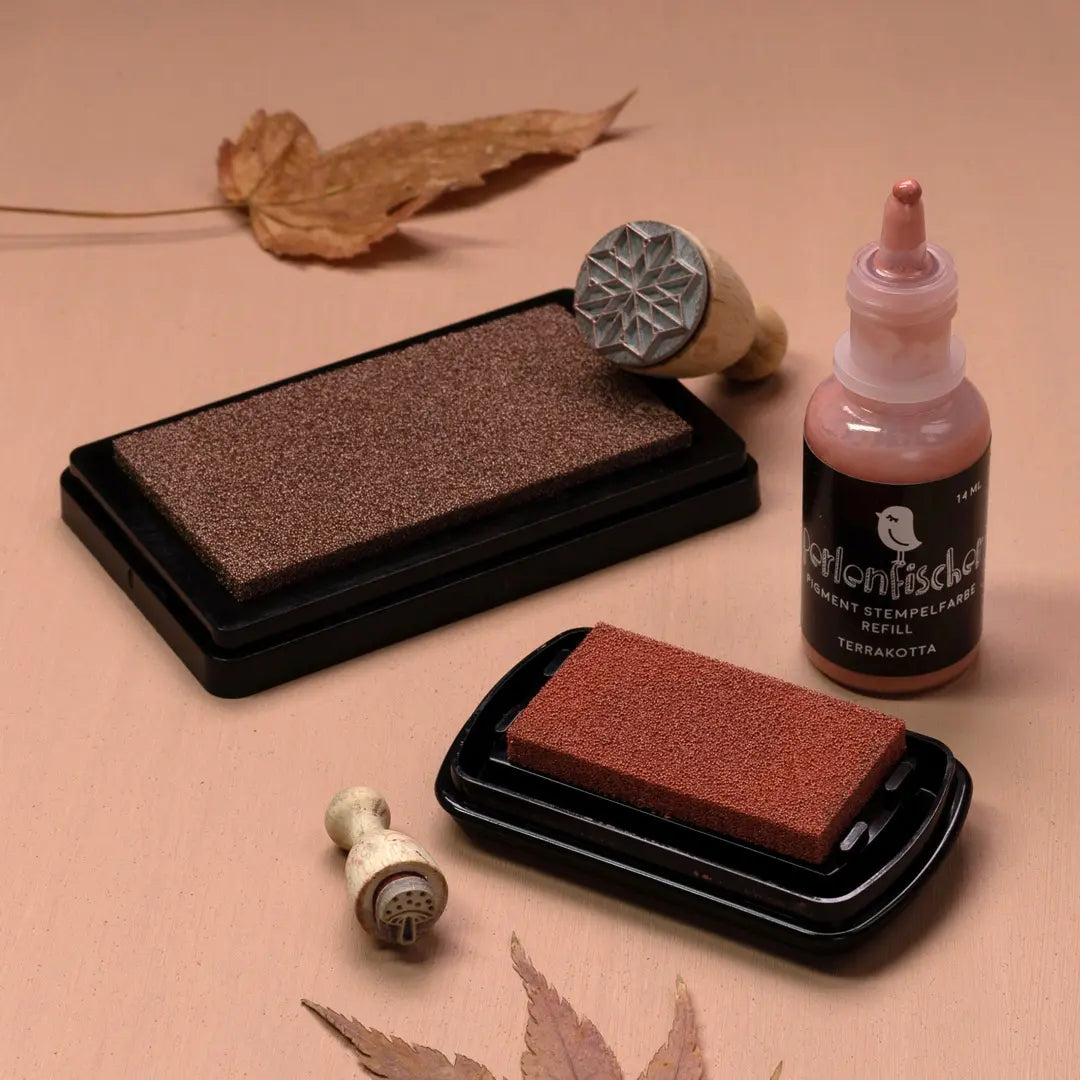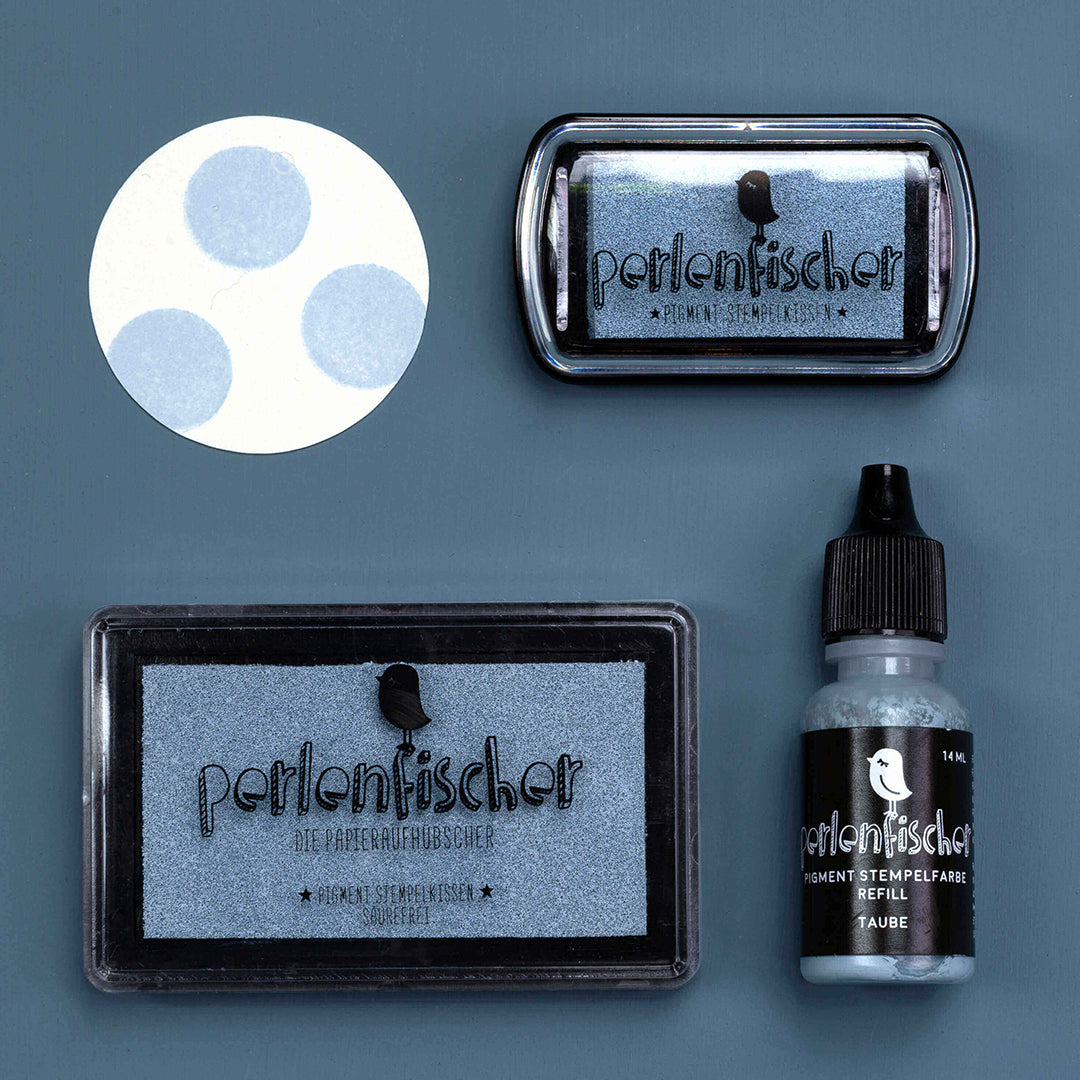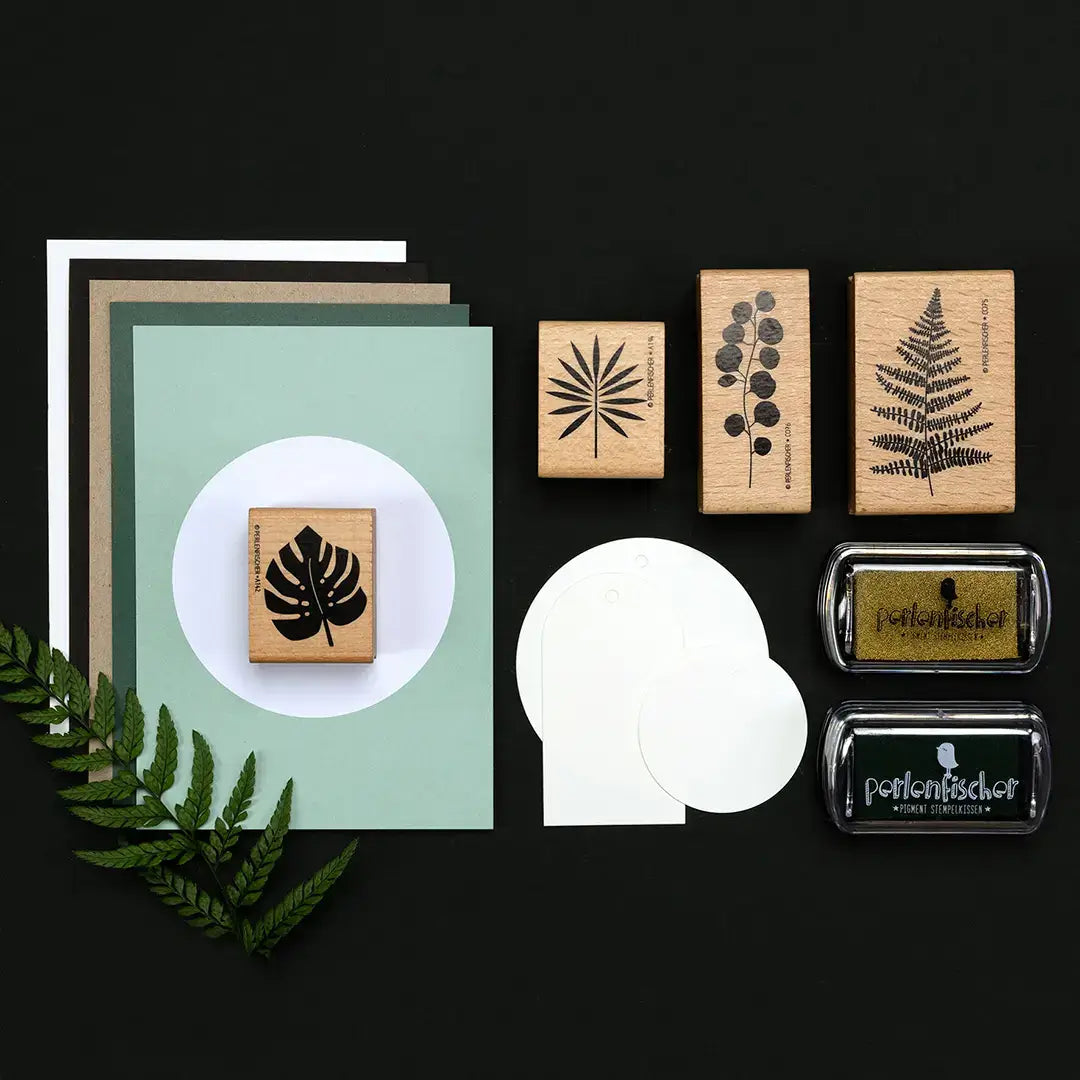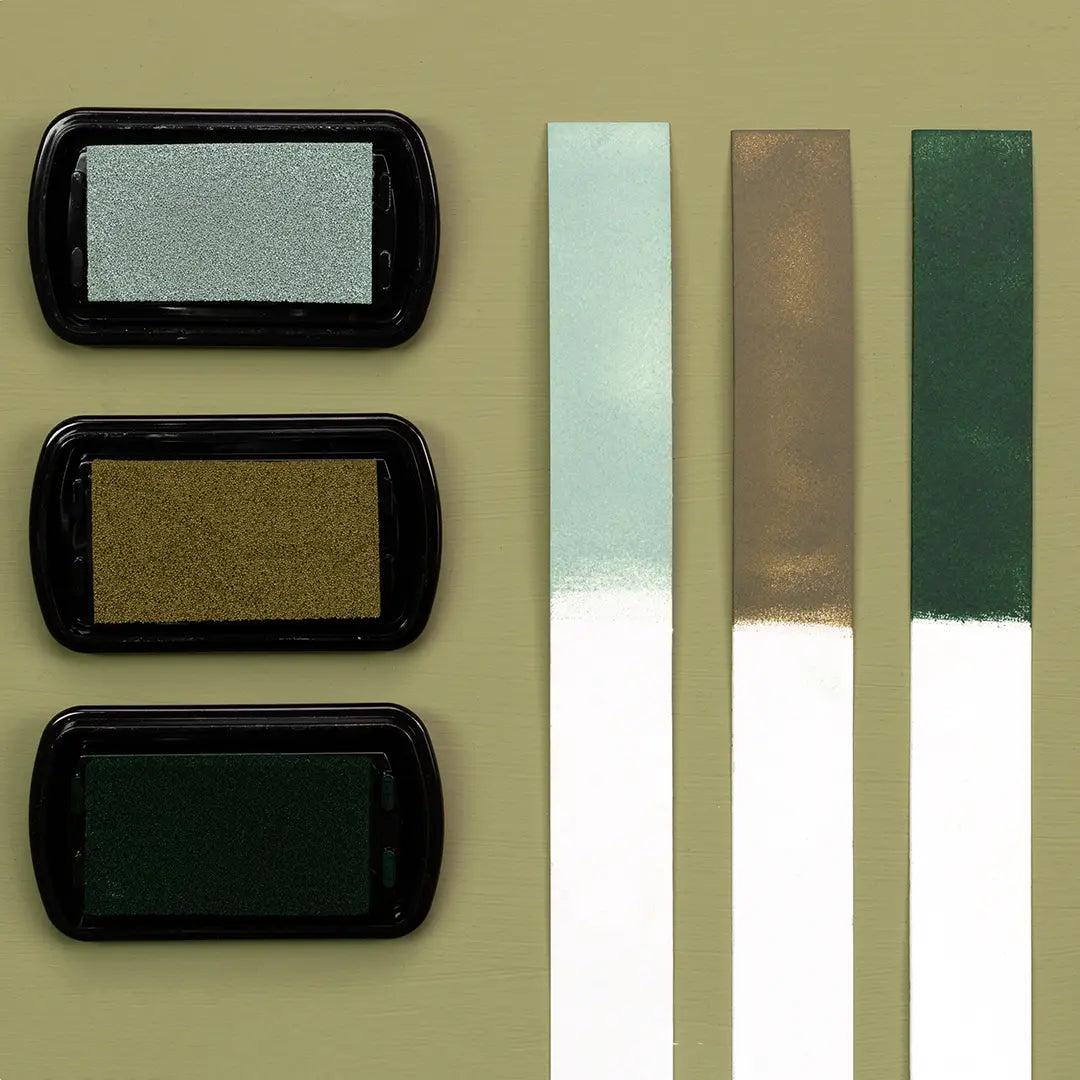 Stamp set
Ink pad, motif stamps & stationery in one set
Our stamp sets have been put together so that all included products match and you can start stamping right away. There are different items included, from stamps and ink pads to blanco cards, paper tags and wooden pendants to matching colorful yarns and pretty glitter glue for decorating.
ink pads in a set of 3
ink pad sets
We also offer stamp pads in a set. These three shades harmonize wonderfully with each other and can be perfectly showcased on your cards and DIY's. We have made sure that the sets each consist of two lighter shades and one darker shade, which makes them versatile.
Wooden stamps & ink pad colors
Unique shades for every occasions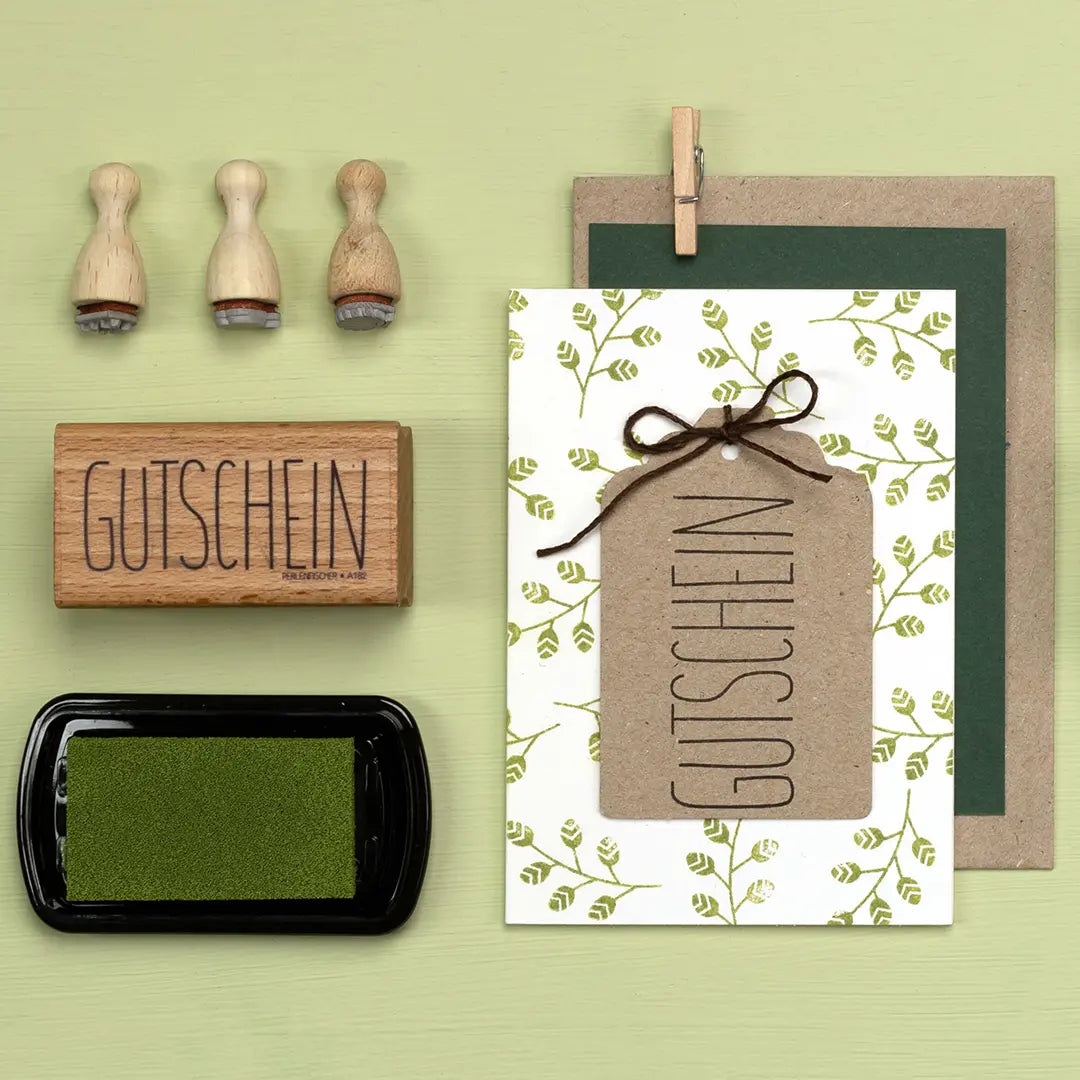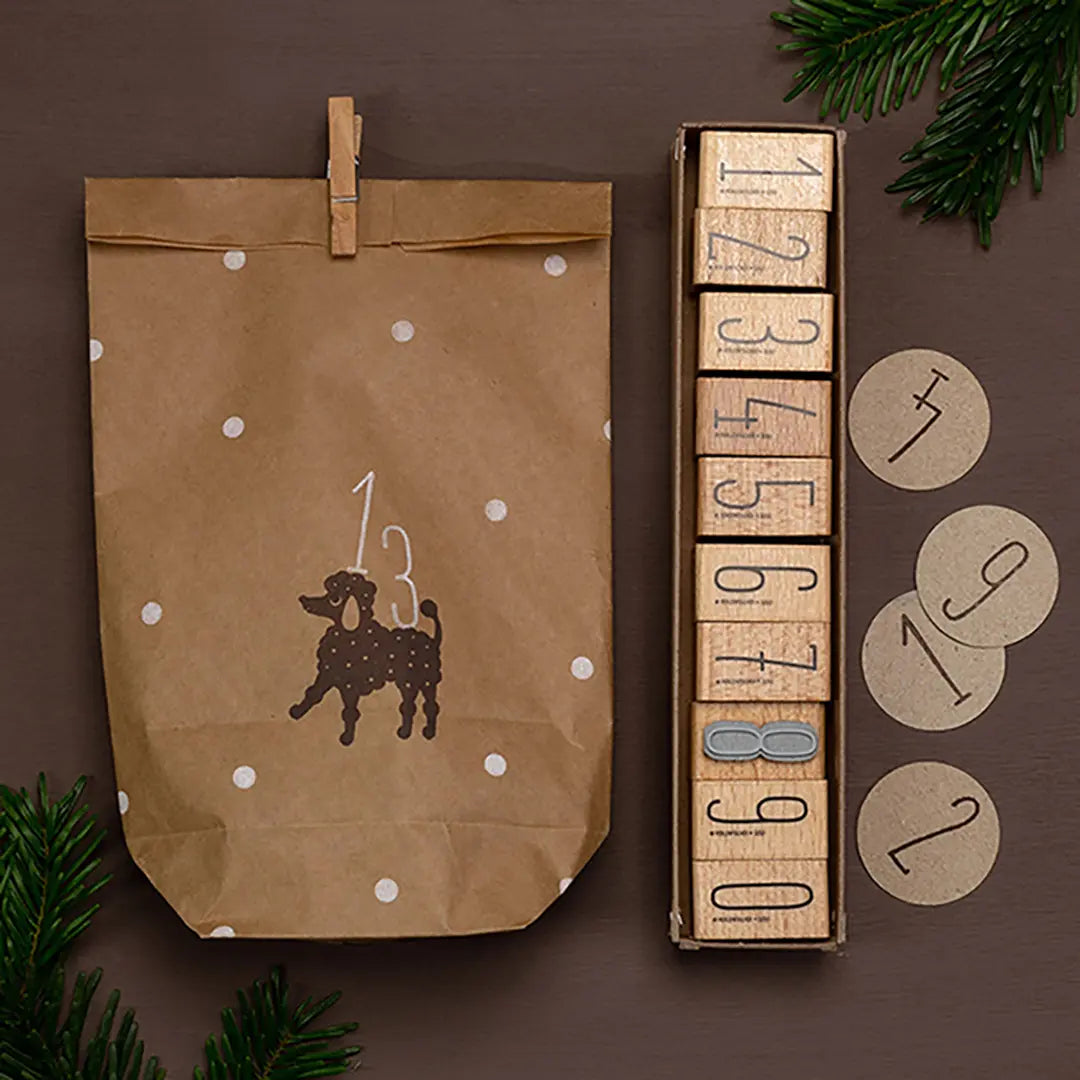 Ink colour black
Universal - stamping ink black
Everyone should have a black ink pad at home. It allows you to put the most amazing stamp motifs on paper, whereby fine lines also come out well. This is especially true for our lettering, for which we also recommend darker and stronger ink colors.
ink colour white
Opaque white
We love to work with contrasts. Here you can see how great the lighter stamp ink stands out against the darker stationery. Just as well as our white ink pad, the three metallic tones gold, silver and rosé gold can be used, which sparkle beautifully on dark cards and thus look very noble.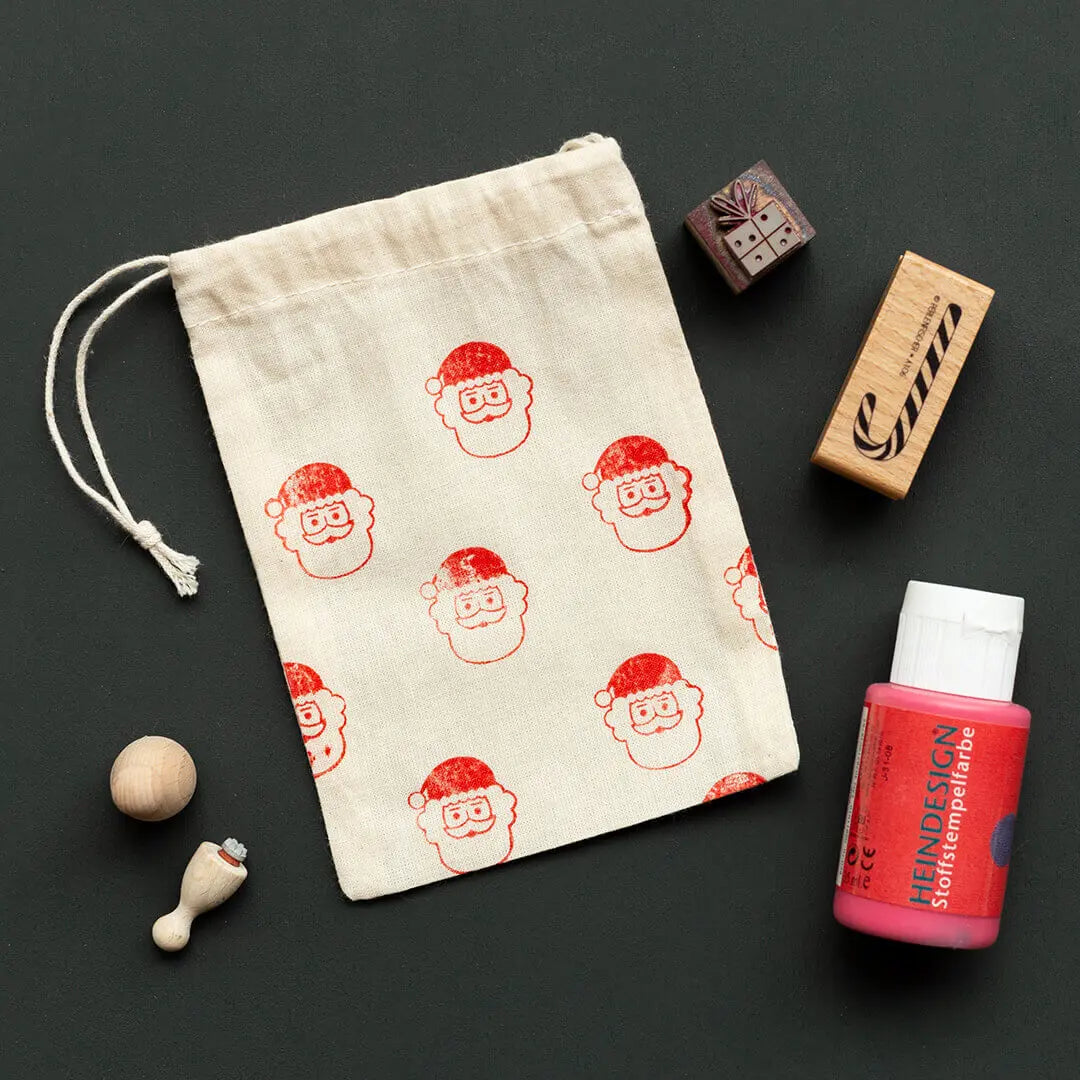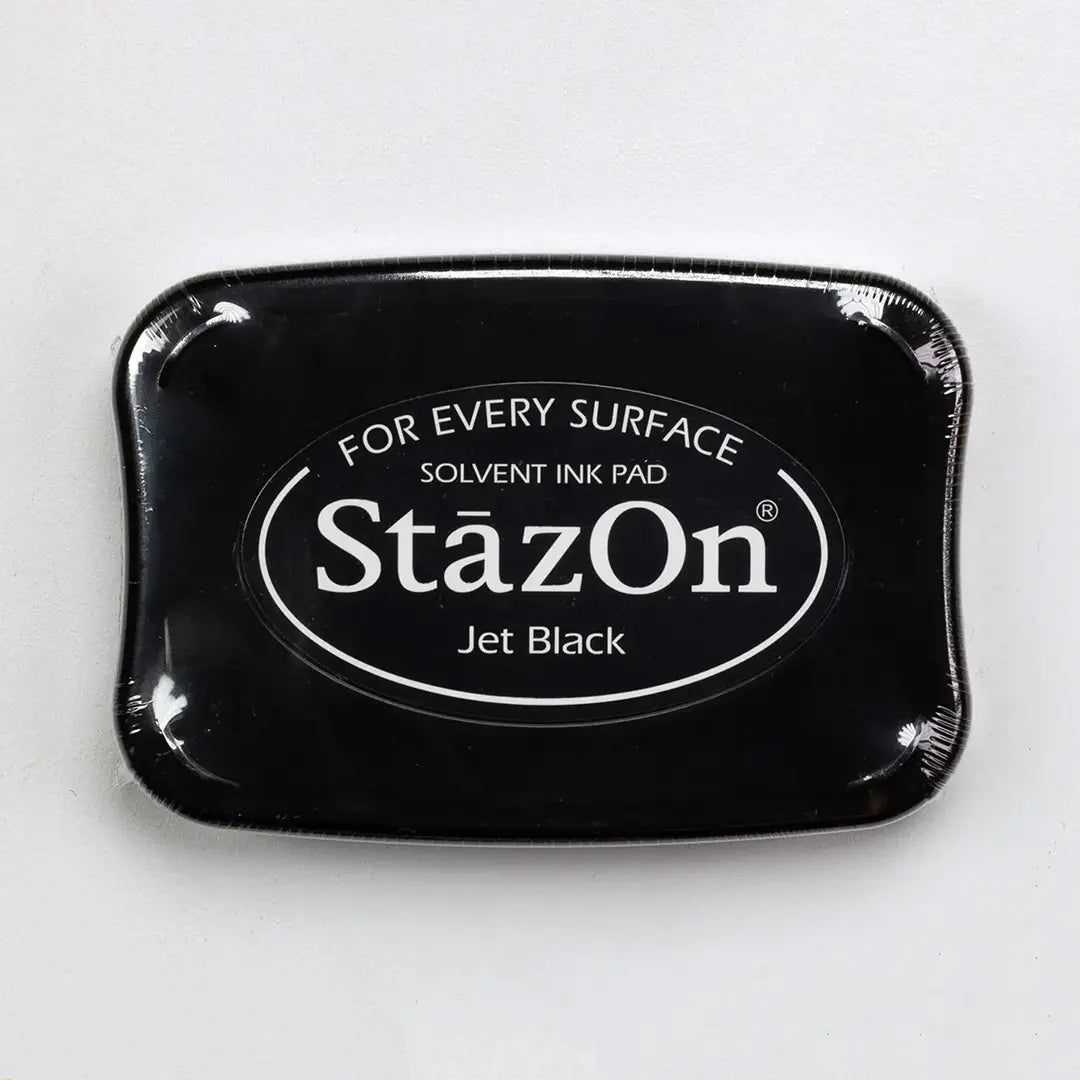 Textile stamp & textile ink
stamping on fabrics
You can stamp many other materials besides paper: from linen to cotton to jute. Get inspired and create your own DIY projects, such as decorated Advent calendar bags, pretty napkins, decorative tablecloths and individual clothing.
Waterproofed Ink & Stamp Cleaner
Staz On Ink pad
This ink pad is perfect for stamping on glass, ceramic, metal, plastic, coated paper and leather. It is waterproof and therefore ideal for these materials. To remove the ink from the stamp rubber afterwards, Staz On stamp cleaner should be used. This prevents the wood and rubber from being affected by the ink and they can then be used again with pigment ink.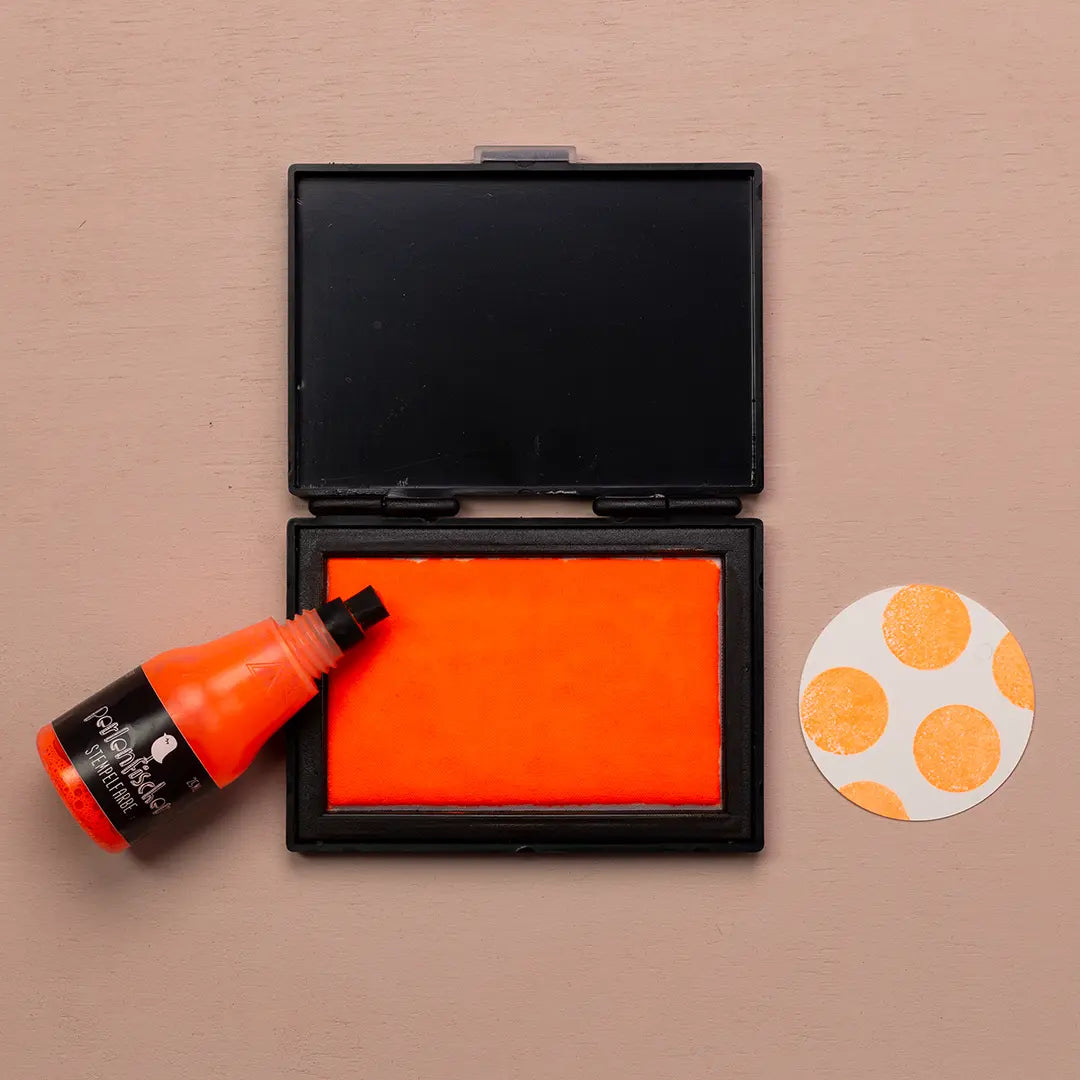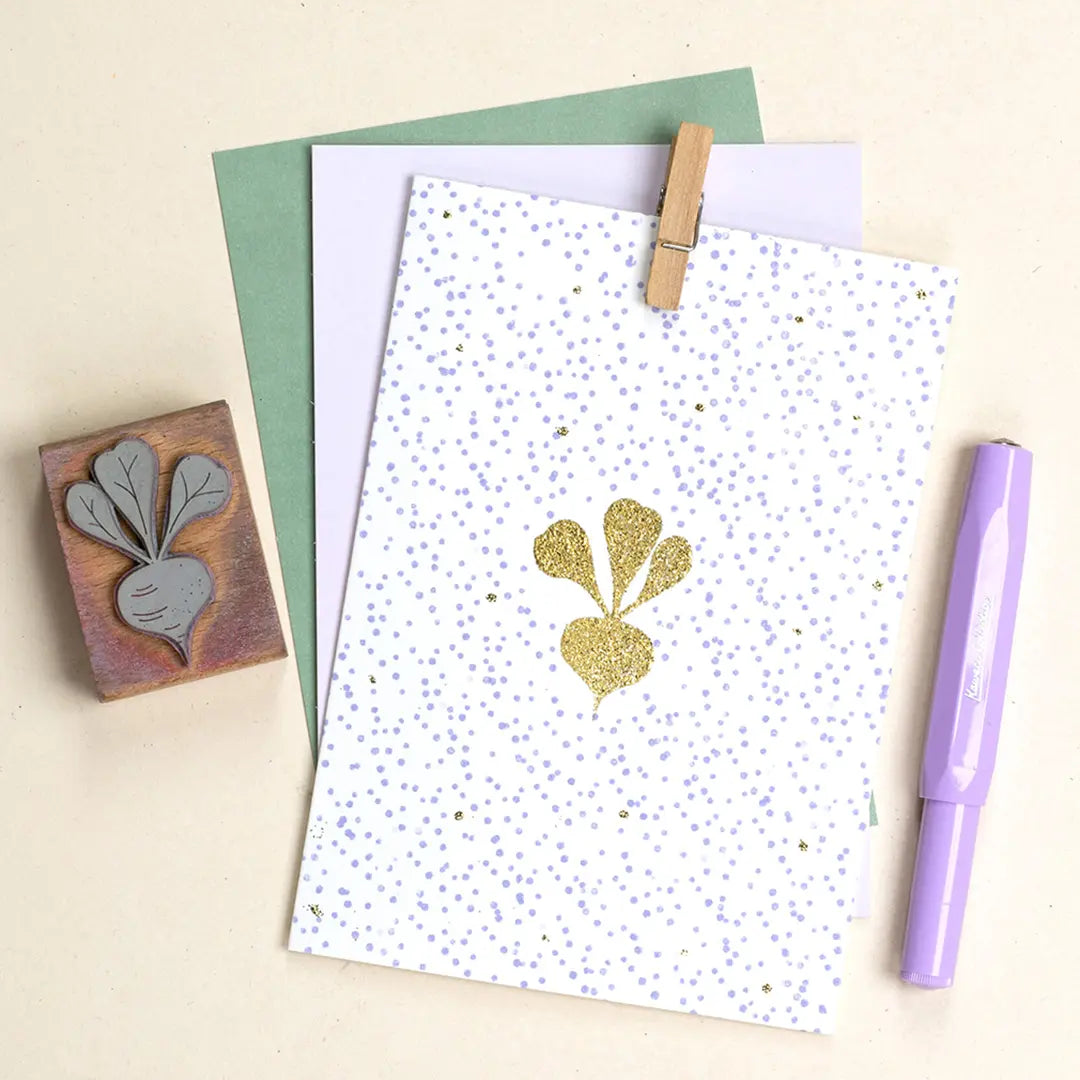 Neon ink
Dye ink
These great neon shades can also be used to stamp wonderfully bright cards. The neon refill bottles are available both individually and in a set with an empty stamp pad.
Sparkling ink
Embossing Powder
With this glitter powder you can conjure up stunning cards and bring your stamp designs to glow. We recommend our metallic stamp pads gold, silver and rosé gold for this technique, as the powder adheres particularly well here and the glitter particles contained in the stamping ink make the motif stand out even better.