Masking Tapes - Colorful Washi Tape and Adhesive Tapes
These Japanese Washi tapes made of beautifully thin paper can be used creatively in many ways. Make your cards and gifts something special!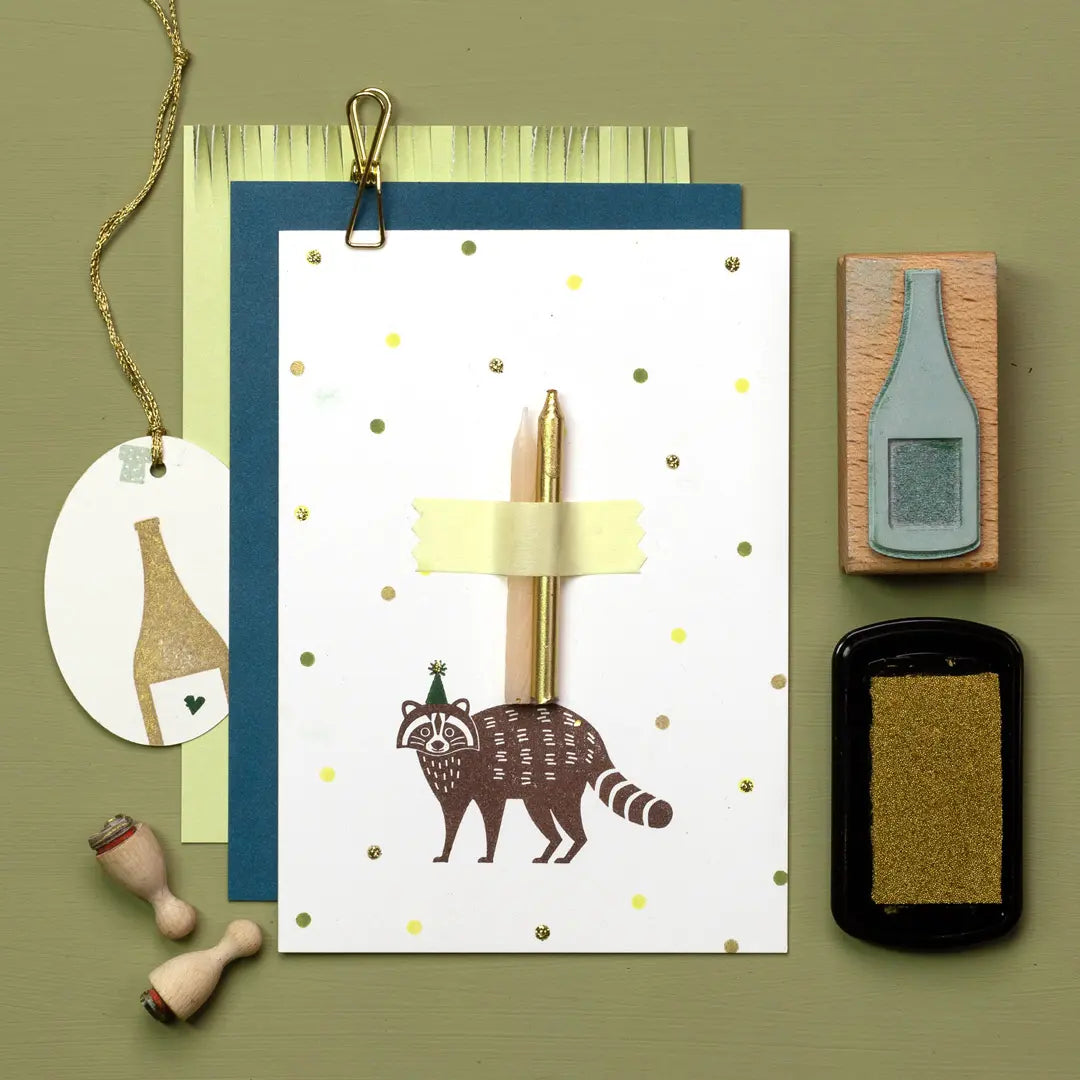 Masking tape
DIY birthday card
You can create a variety of DIY cards with masking tapes. We like to stamp cute animal motifs on cards and combine them for different occasions. For example, you can easily attach birthday candles to the greeting card with masking tape, so you are guaranteed a great individual birthday card for your friends!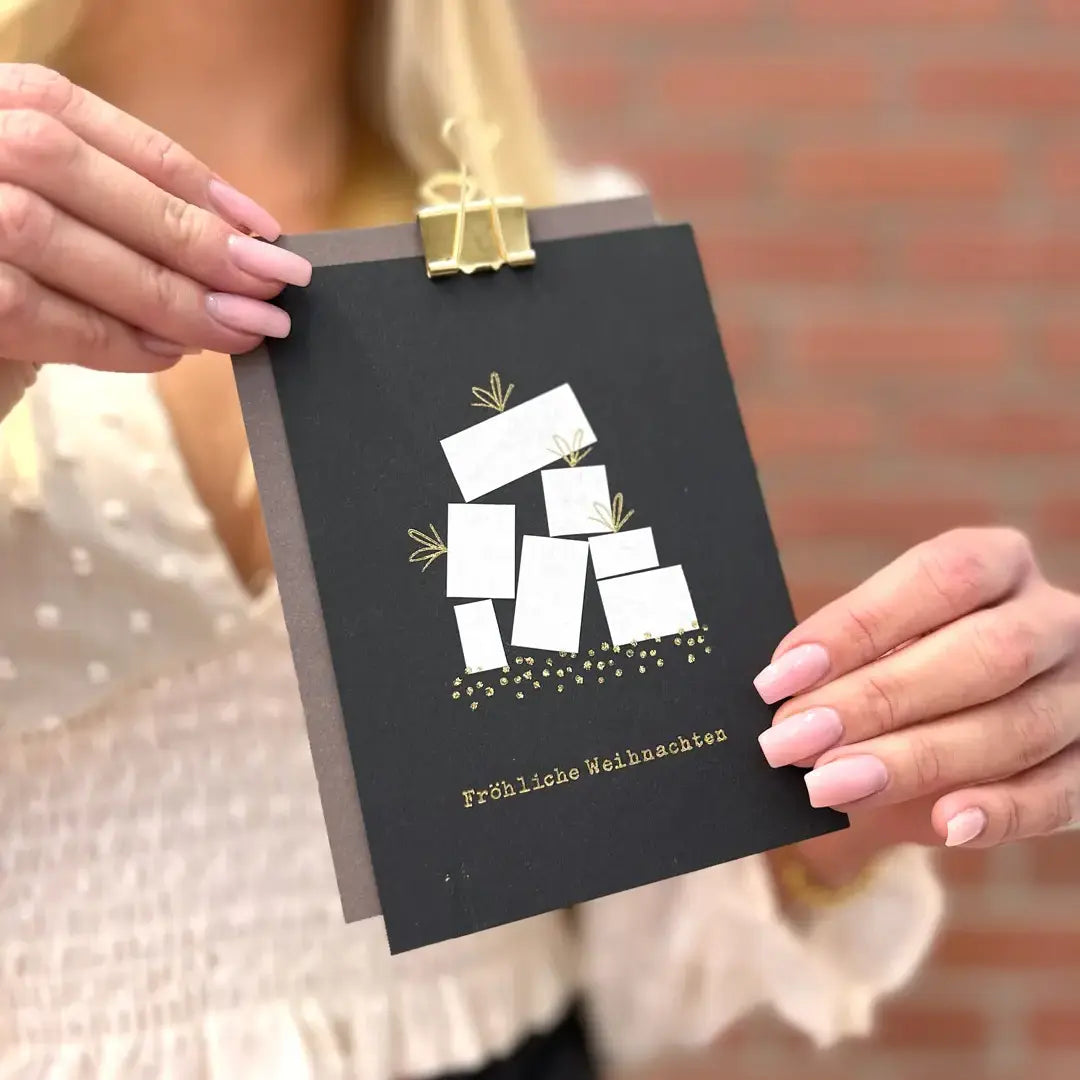 Masking Tapes for Christmas
Stacking gifts on Christmas cards
With the adhesive strips you can create great images on cards. As you can see here we have cut the tapes and simply glued them on as gifts. Get inspired and let your creativity run wild!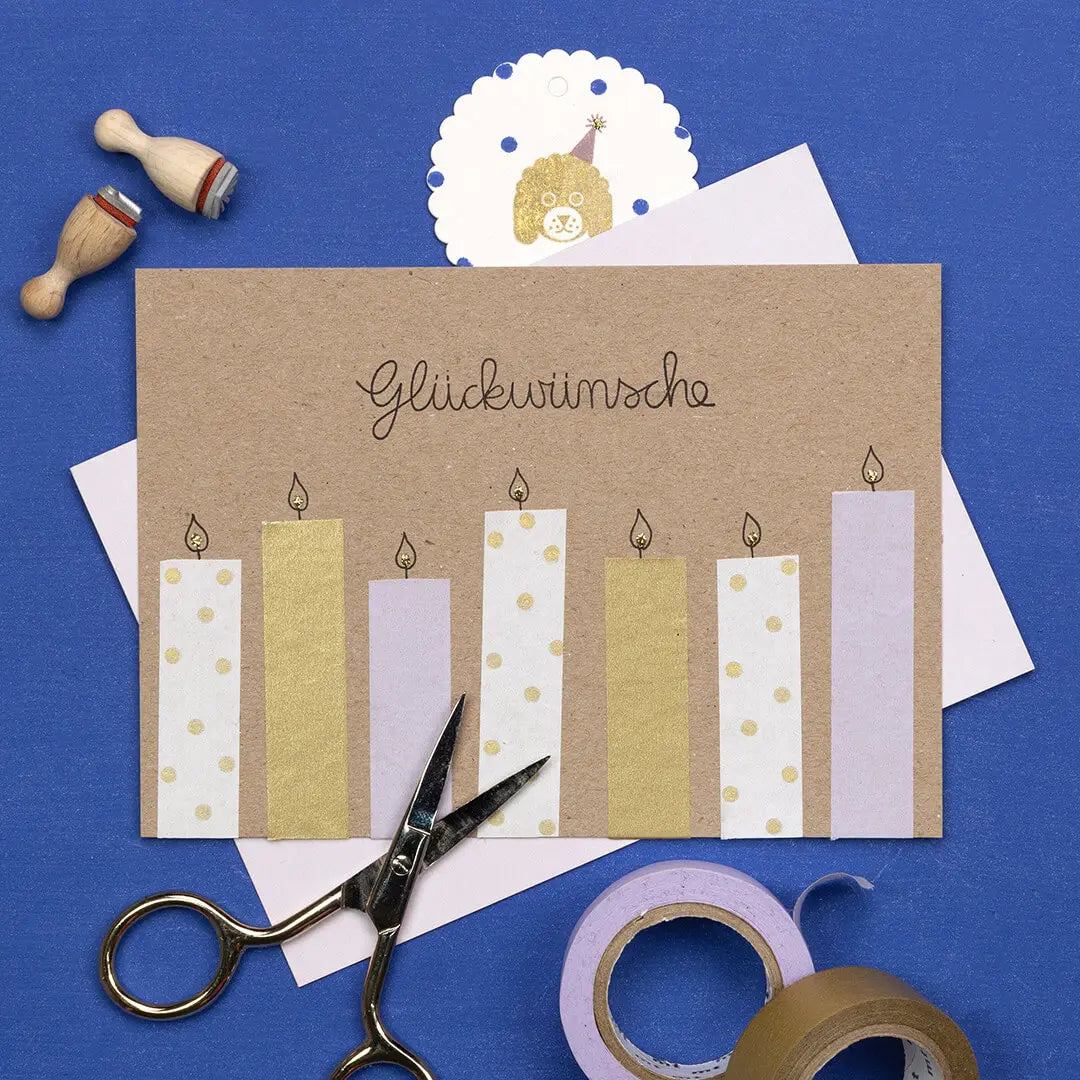 Sticking pictures with craft tape
Textstamps and Tapes
Sometimes all it takes is a simple lettering and a creative use of masking tape, and you have a personal and playful greeting card for a variety of occasions! As you can see, you can stick unique colorful images with these tapes, like here the birthday candles. There are no limits to your creativity.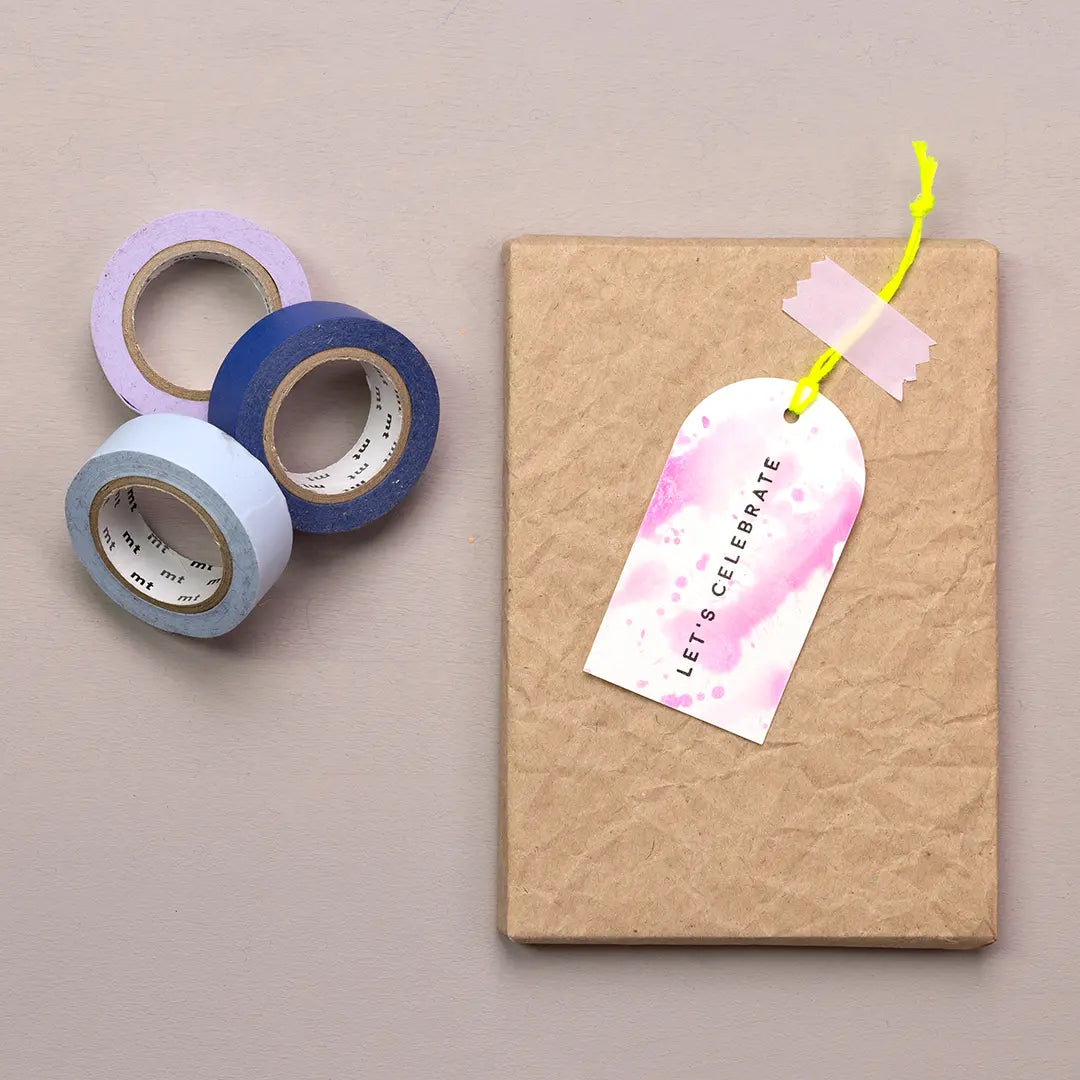 How do I attach my gift tags with masking tape?
Wrapping your gifts
Masking Tapes offer a super easy way to attach your paper tags to gifts and add color to your presents! Either you stick the tag directly on the paper or as shown in the picture, you attach the yarn to the paper tag and then tape it. Feel free to check out our category wood tags, these can also be stamped and combined with the adhesive strips wonderfully.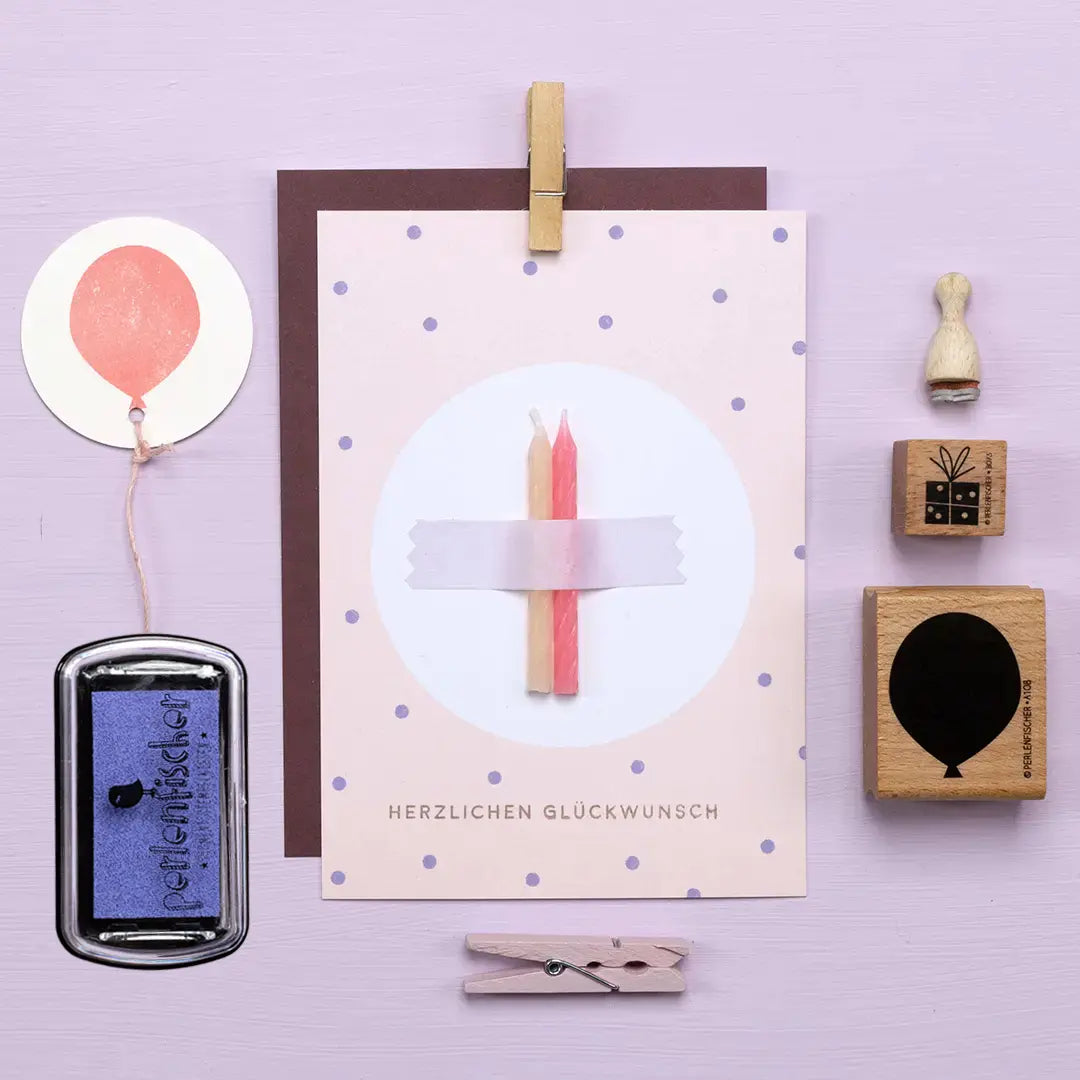 Colorful Washi Tapes
Matching ink colors
Our colorful ink colors can be wonderfully set in scene with the colorful masking tapes. For example, here we have combined our lavender ink pad with the Pastel Lavender tape. Find your favorite color combination!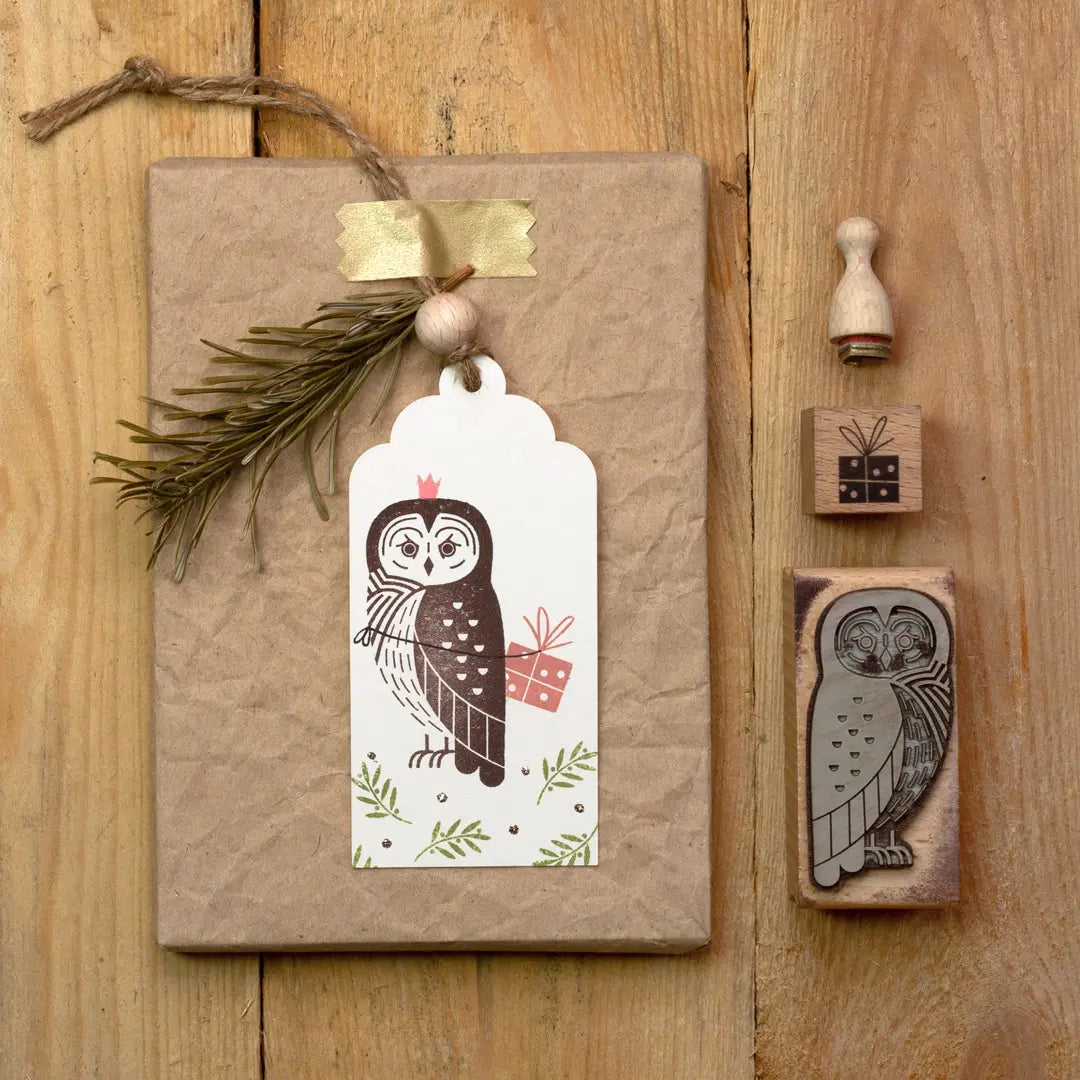 Washi Paper
Classy masking tape
Here you can see well how the golden tape can be a beautiful highlight on the gift. Enjoy browsing through our autumn & forest stamps if you like simple and subtle, but at the same time playful motifs.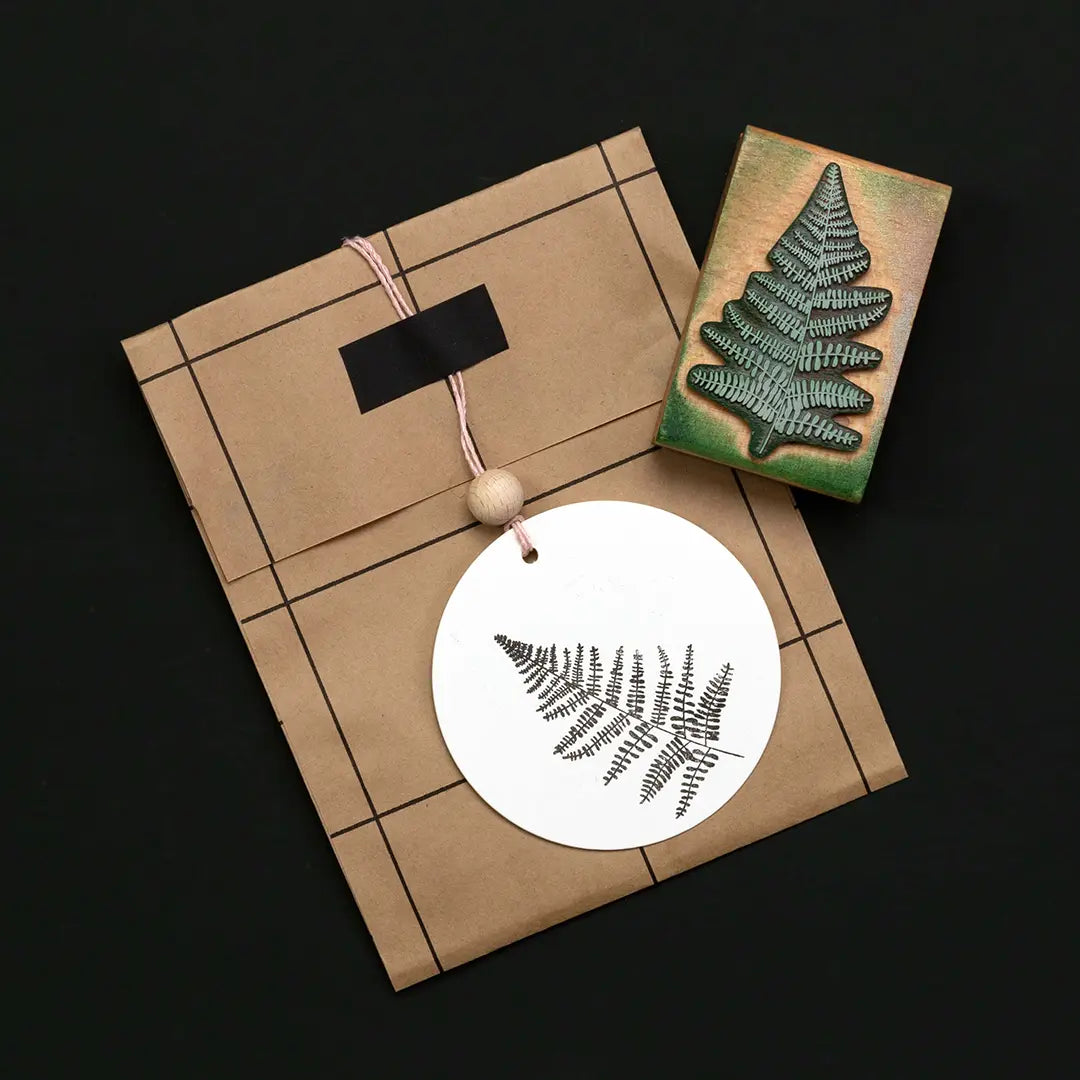 Shop Masking Tape
Attach gift tags
Here you can see a beautiful example of how simple and practical the tapes can be used. Stamp a motif on a gift tag, tie a yarn to it and stick it to the gift with a tape of your choice. You have an absolutely aesthetic present without much effort!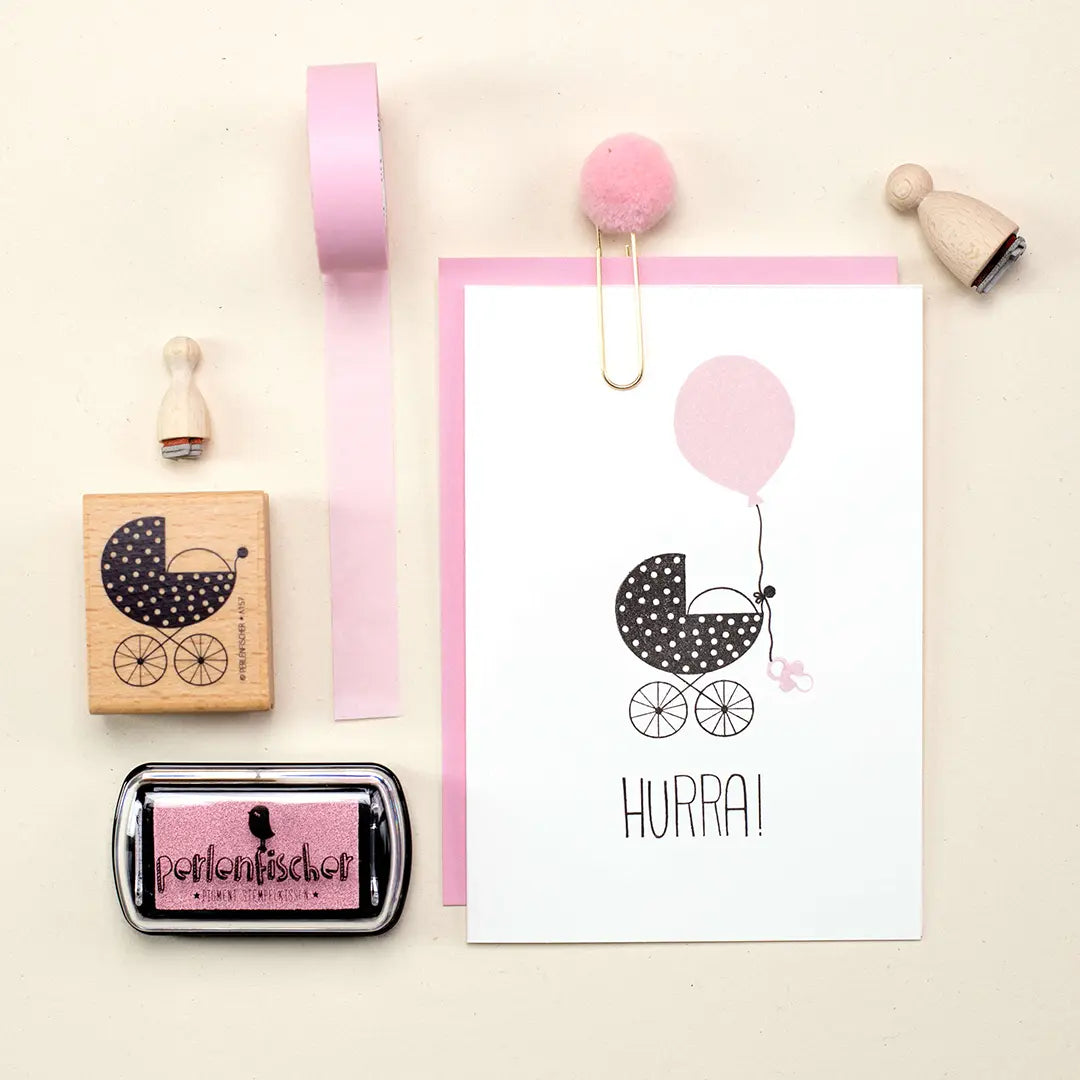 Colorful Washi Tapes for Kids
Creative adhesive tapes for children
With the adhesive strips you can make great cards and pictures for your children or with your children and then easily hang them up in the children's room, because they can be removed again wonderfully and quickly from the wall due to their material.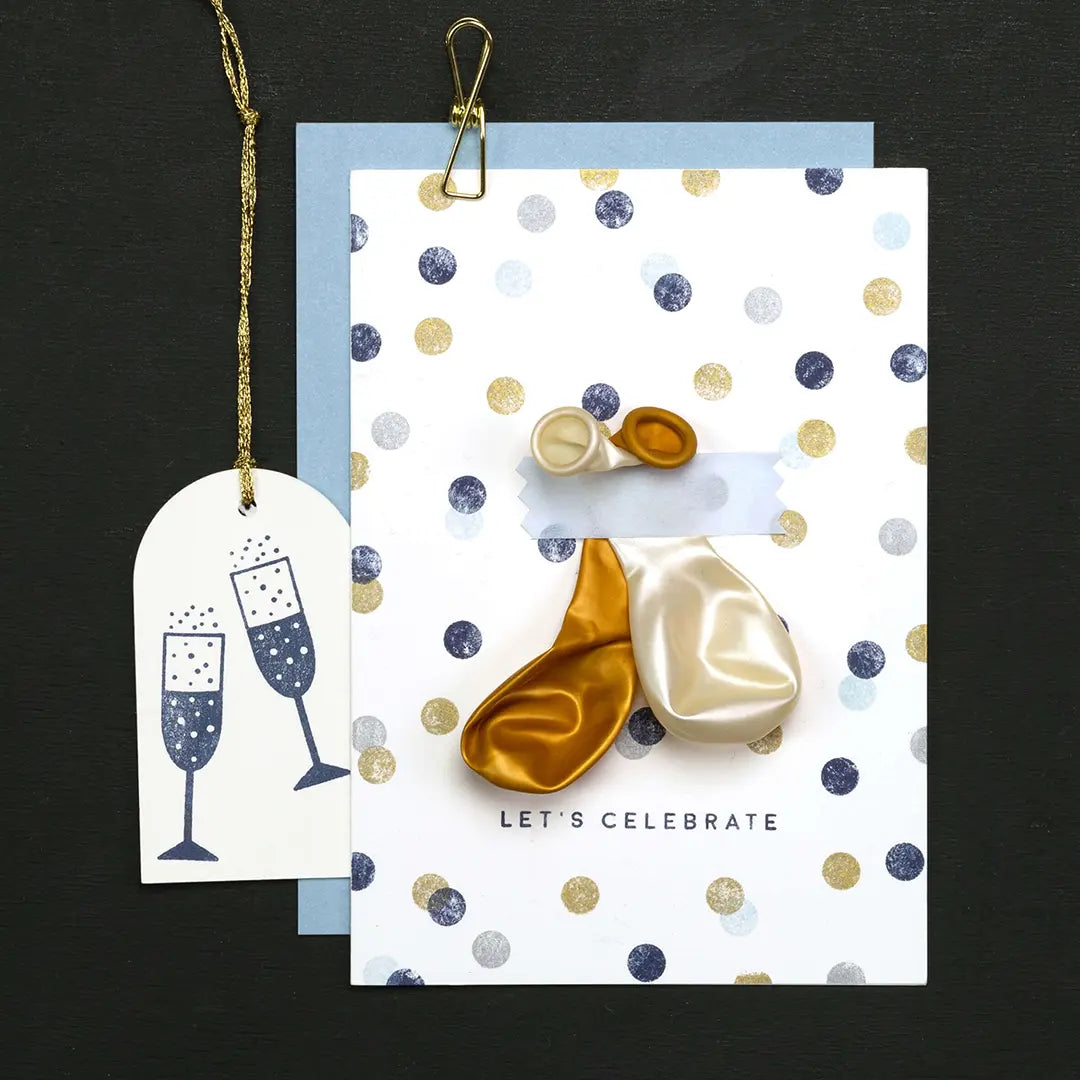 Festive tapes
Adhesive Tapes for your New Year's Eve party
With these adhesive tapes you can attach many different cute and small objects, like here the balloons, on a card. So your invitation card for New Year's Eve, your birthday or other celebrations is guaranteed to be an eye-catcher!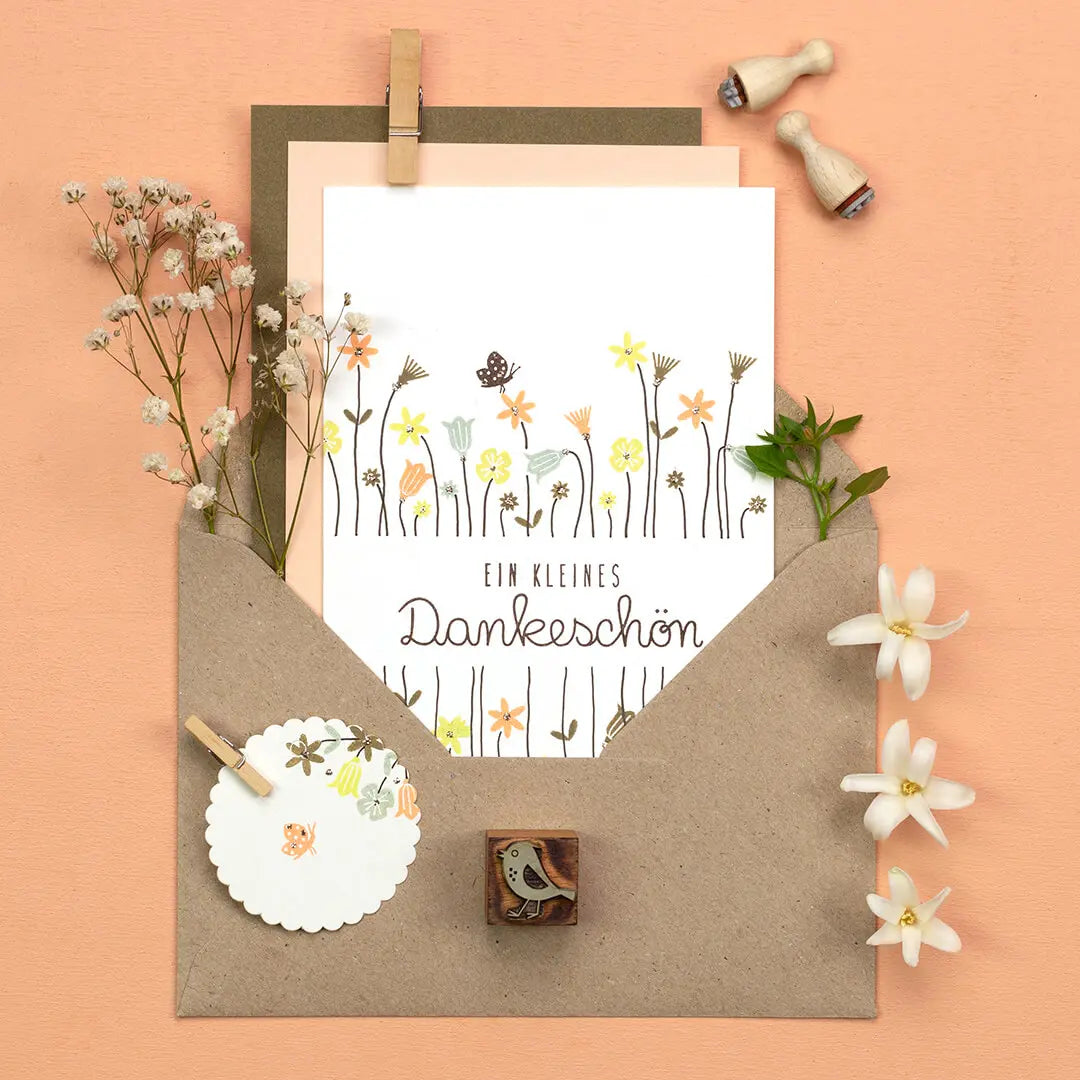 Crafting tricks with washi tape
Masking Tape as a crafting tool
This is an example where masking tapes are not used as a decorative element, but rather as a tool. Cut a strip of tape and paint the lines of the balloon over the tape. Then you can peel it off and stamp the text stamp on the free space, creating this beautiful look. Of course, you can also do this with stamps instead of lines by stamping motifs as a pattern completely over the whole card and then write in the free area.
Masking tape for Halloween
Trick or treat
With masking tapes you can design incredibly creative DIY's. We used white masking tape as spider webs all over the card.