Mini stamps - small stamps with a big impact
Small but beautiful! Create wreaths, garlands, bouquets and combine them for all kinds of occasions. Stamp great cards with mini stamps.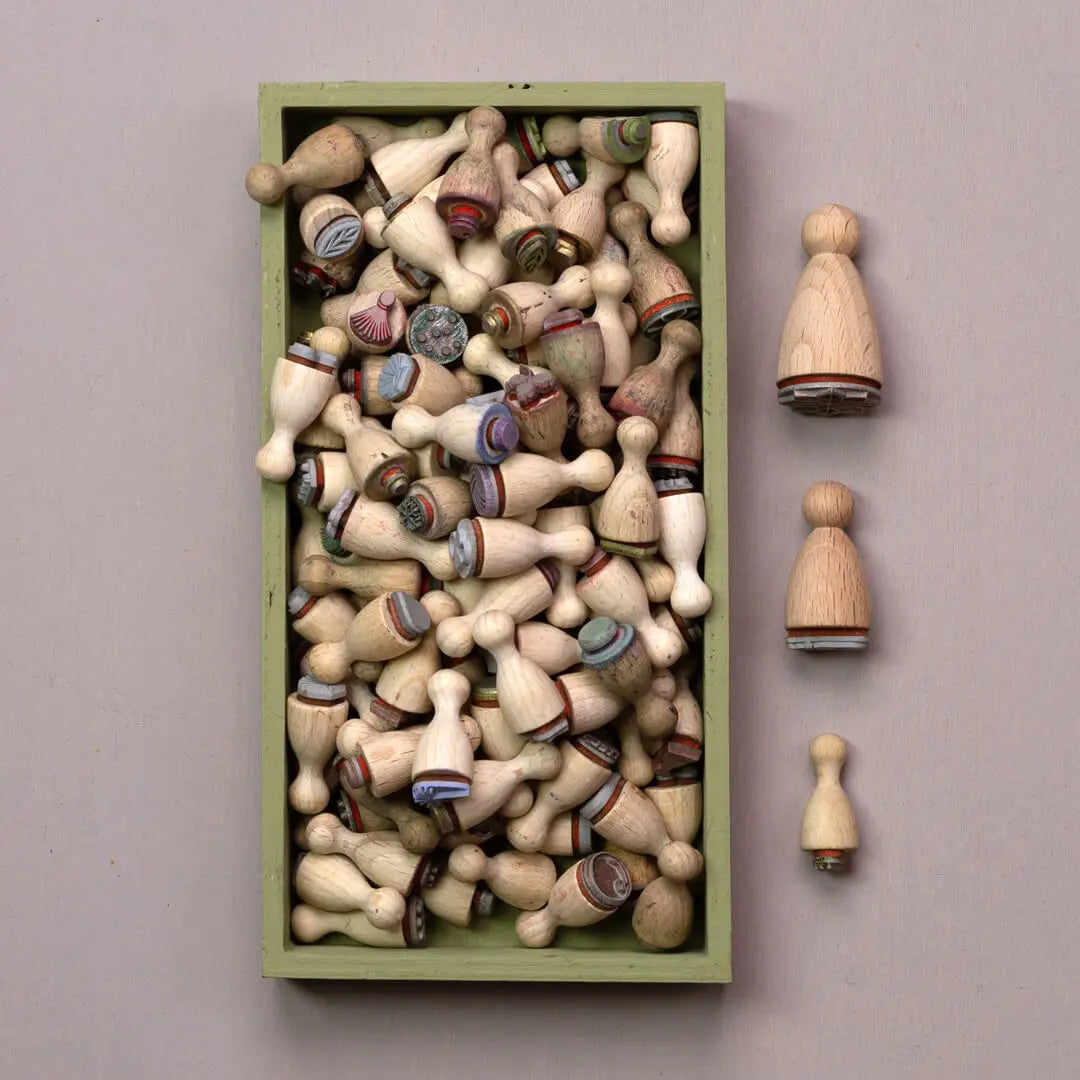 Mini stamp made of wood
With attention to detail
Our mini stamps are available in three different cone sizes (F, E & K), perfectly matching the respective motif. The beech wood from which the small stamps are made is sourced entirely from local forests. It is unvarnished and therefore has a wonderful haptic.
Making mini stamps
Assembling with careful manual work
Every single mini stamp is personally assembled by us, the Perlenfischer employees, with great sensitivity. Here you can see how a rubber motif is attached to the wooden cone.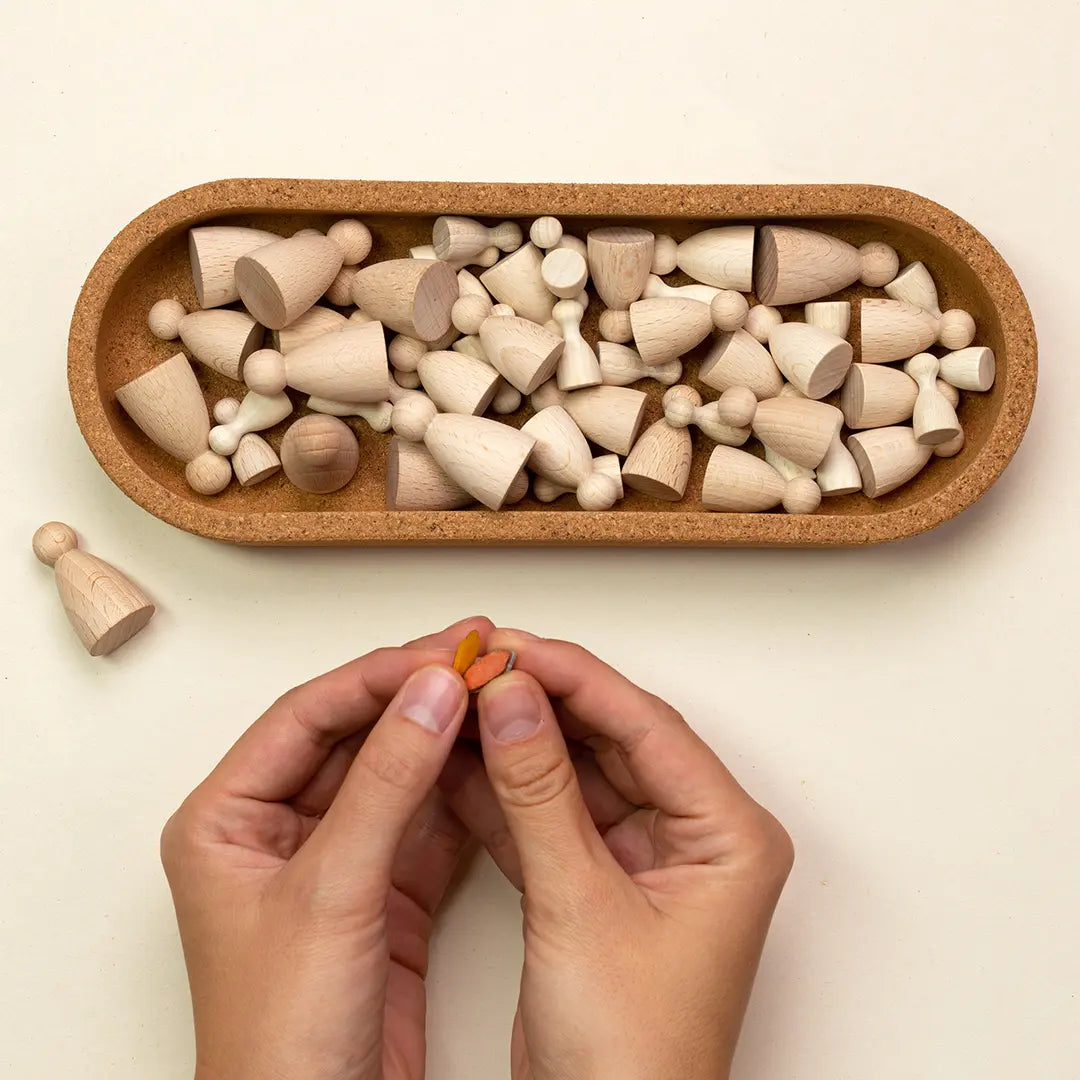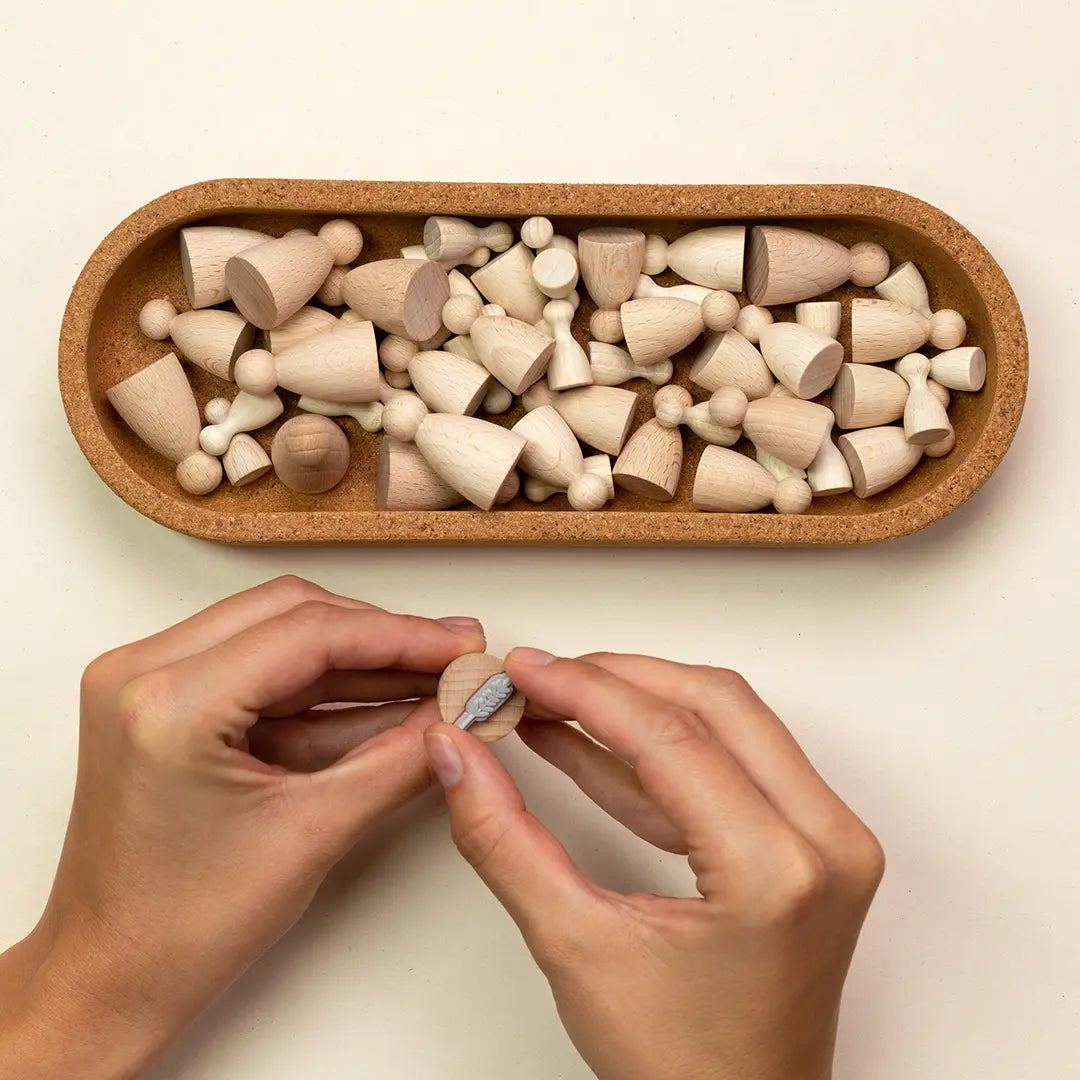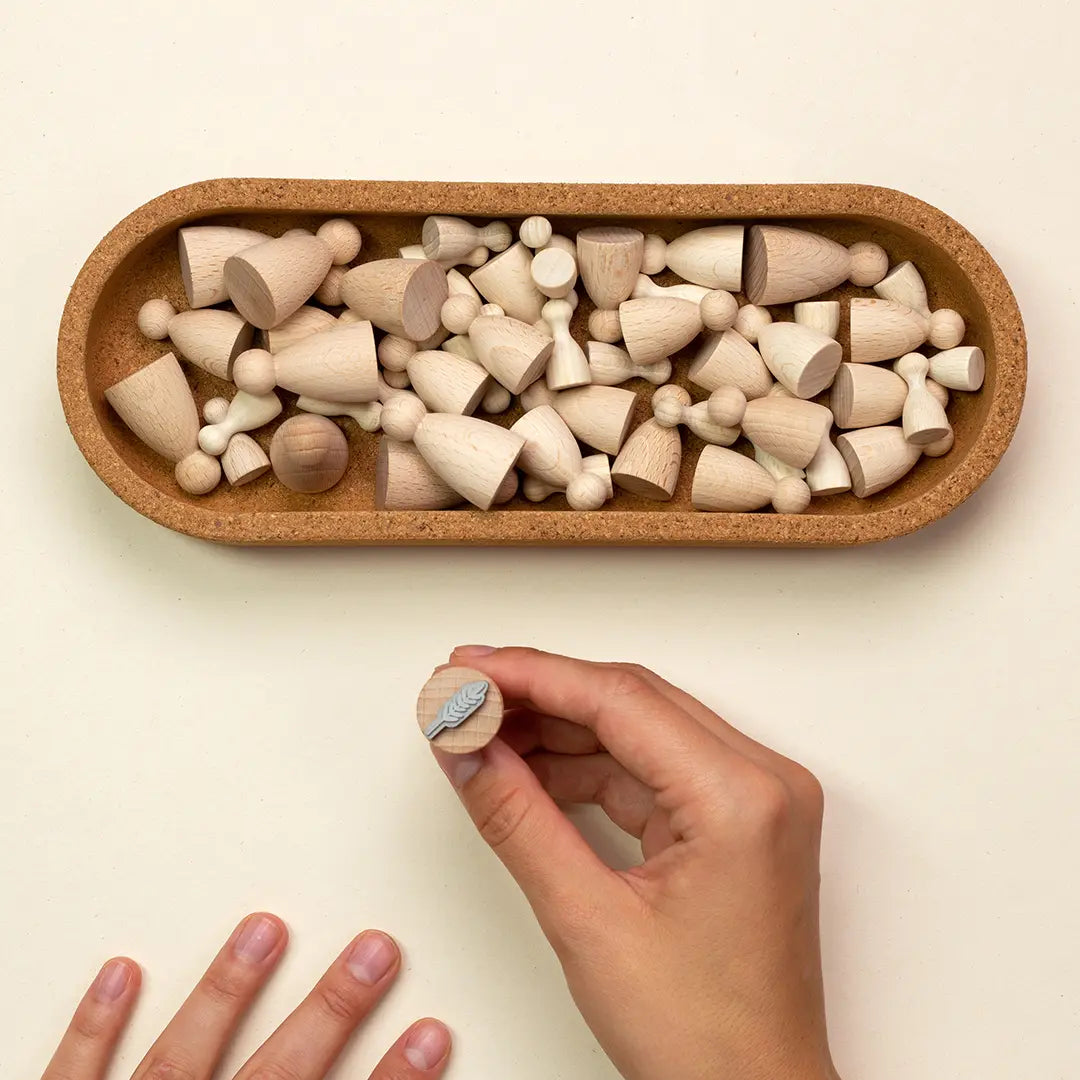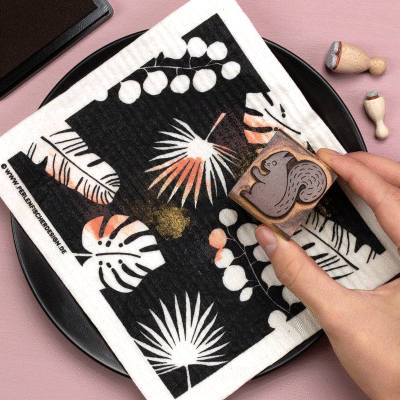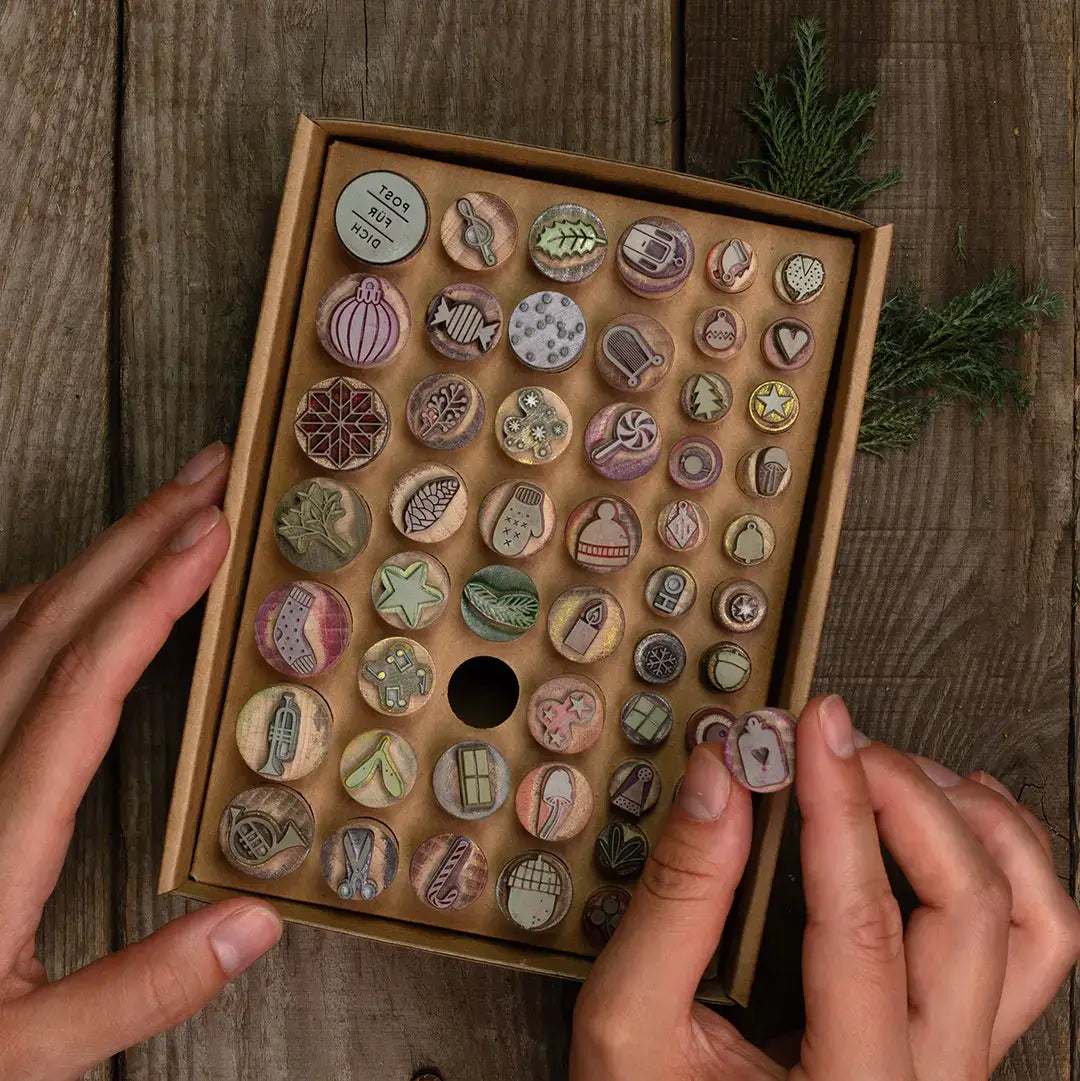 How do I clean mini stamps?
Cleaning stamps correctly
All our mini stamps are made of uncoated wood. This is why we do not recommend cleaning them under running water. Here is the best cleaning method to make your stamps last as long as possible: Press the stamp out on a damp sponge cloth, wipe it over several times, check the rubber edges and wipe again if necessary. Then press the stamp out on a piece of scrap paper to check whether all the ink pigments have been removed.
What's the best way to store mini stamps?
The storage box - all motifs at a glance
Our storage box has plenty of space for your cone stamps. It is made of cardboard, which makes it very light and you can easily stamp on it. In general, stamps should be stored in such a way that they do not get any pressure marks, so it is best to store them next to each other with the rubber facing upwards.
mini stamps for christmas
All kinds of festive DIYs for the Christmas season - gifts, advent calendars & cards
Especially during the Advent season, you want to make your loved ones happy. Stamp festive greeting cards, make your own Advent calendar, create beautiful Christmas tags for the Christmas tree or your presents. You can find a lot of DIYs and Christmas inspiration on Stamp Christmas.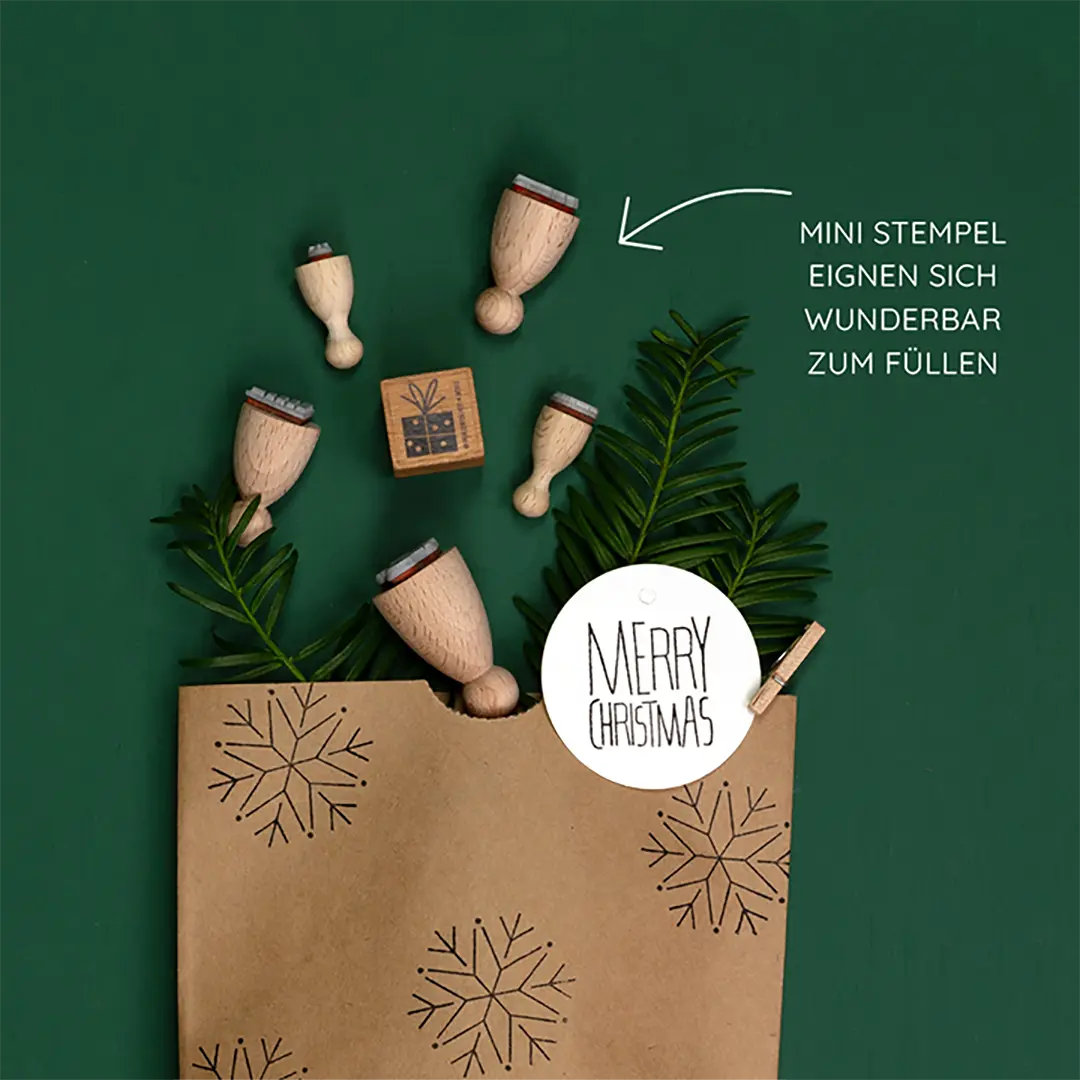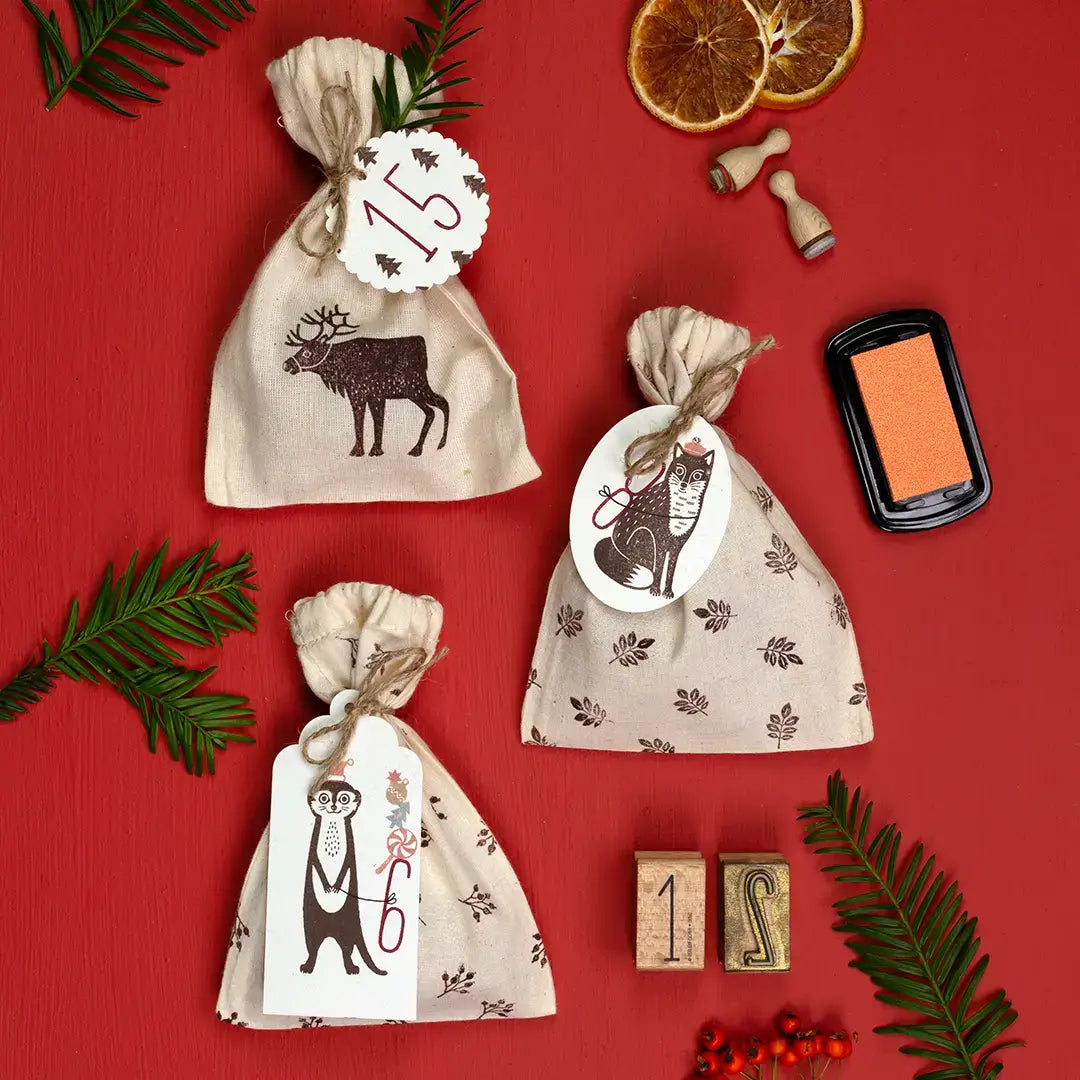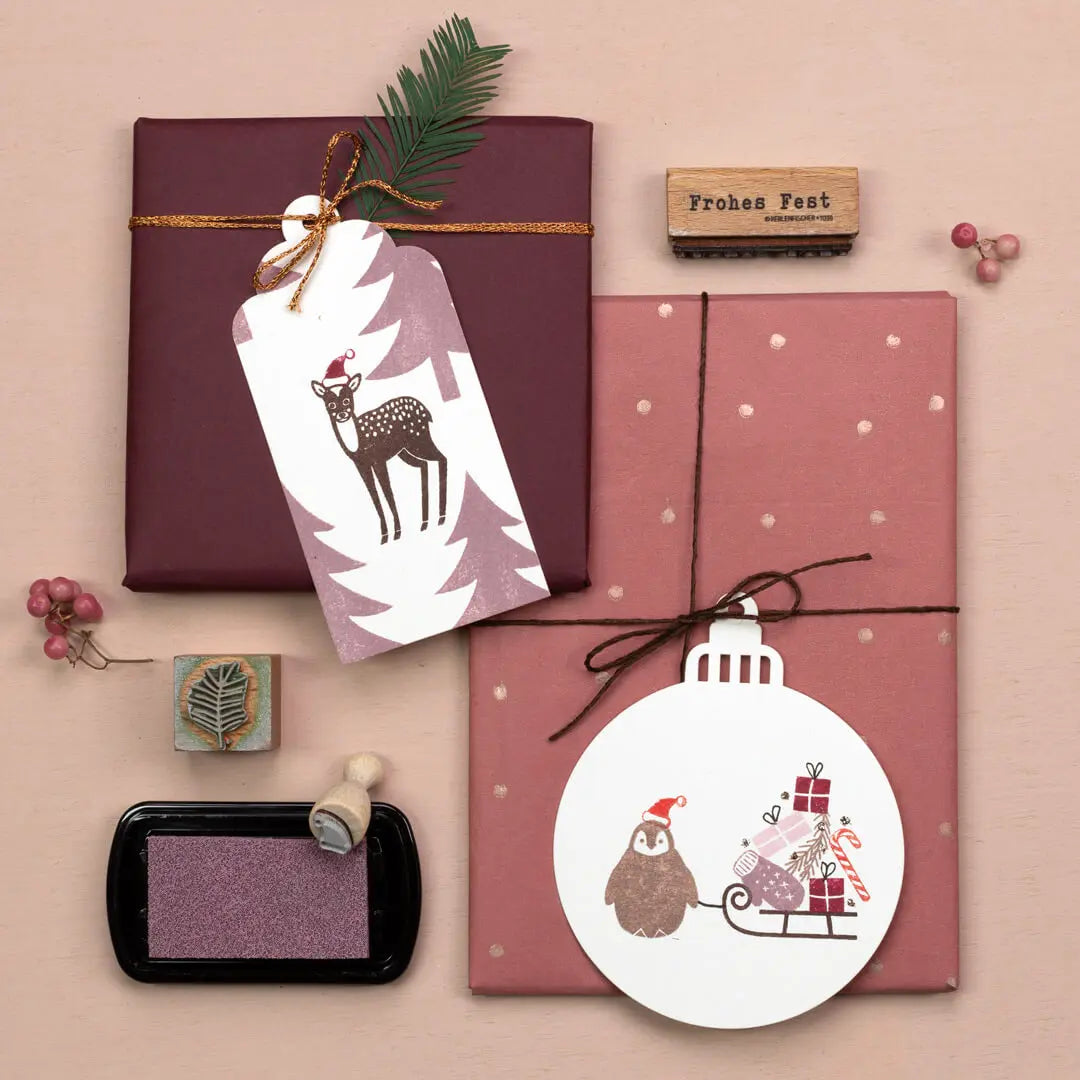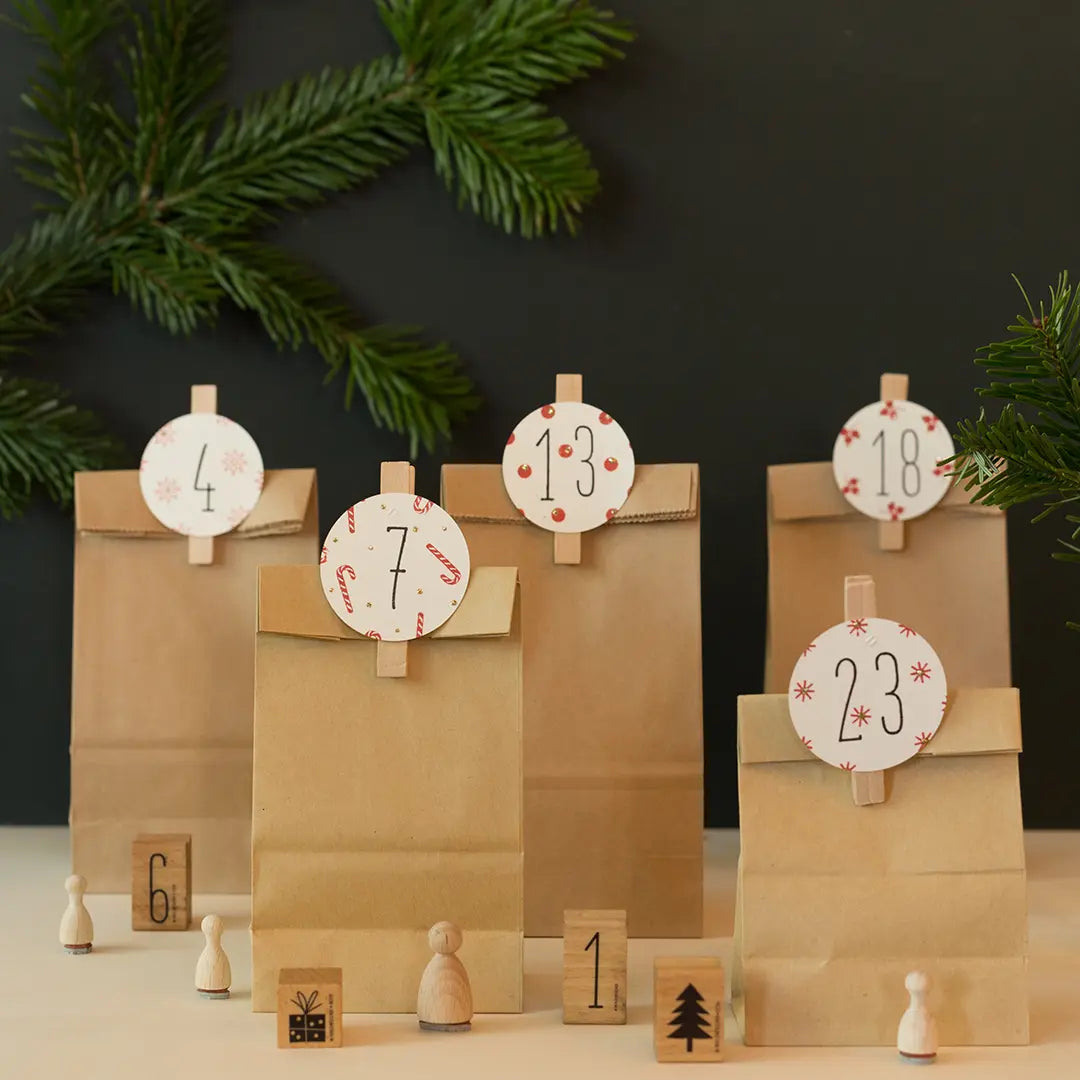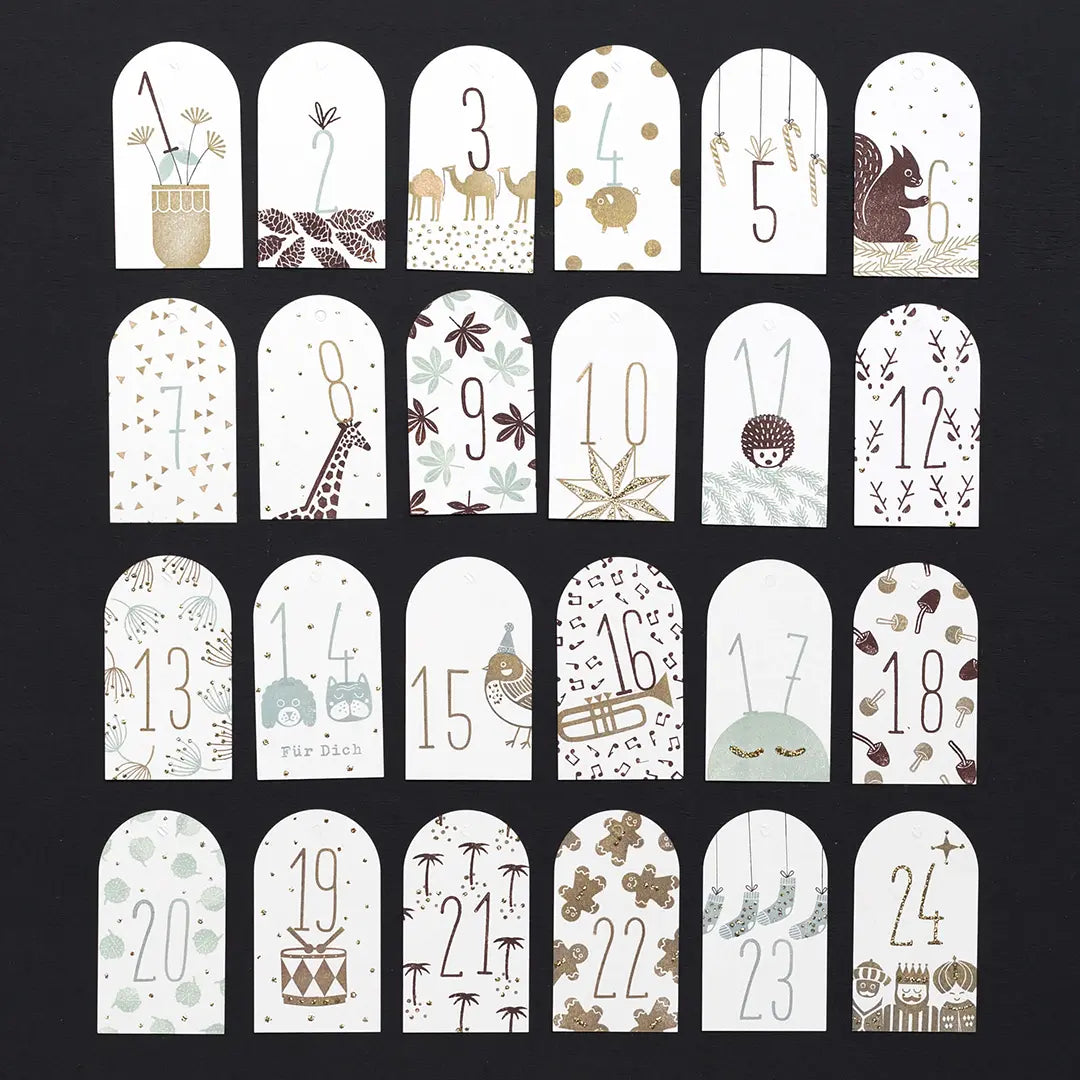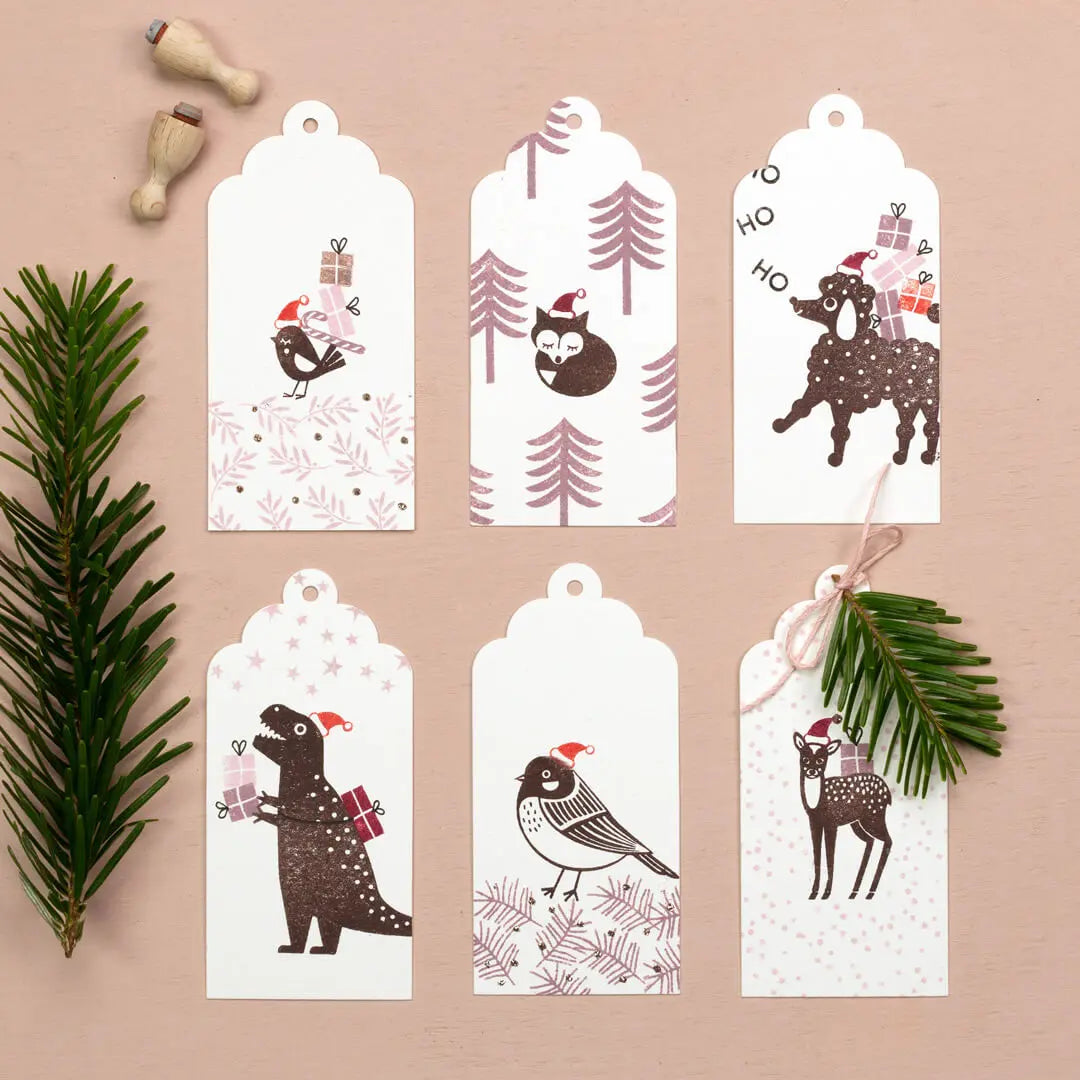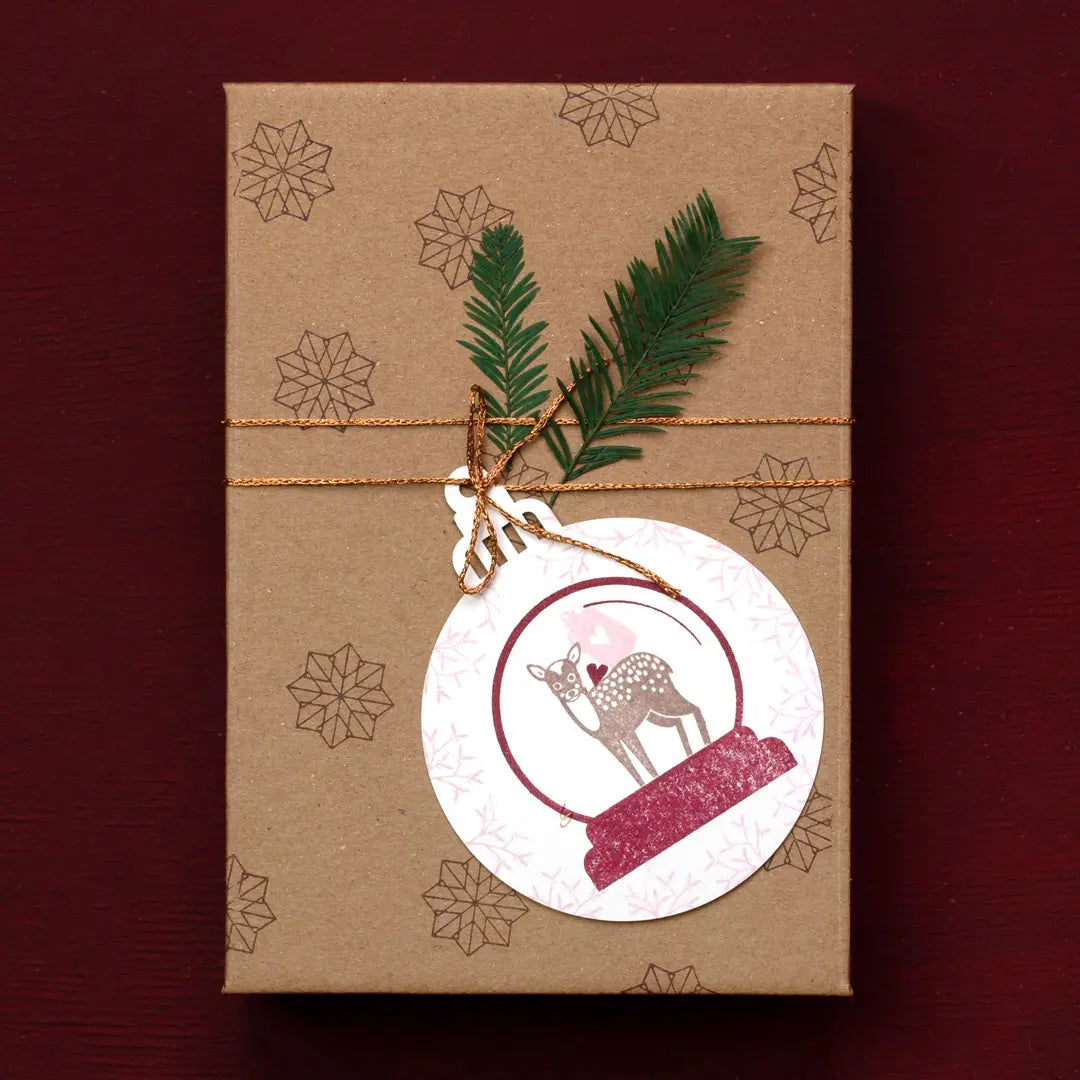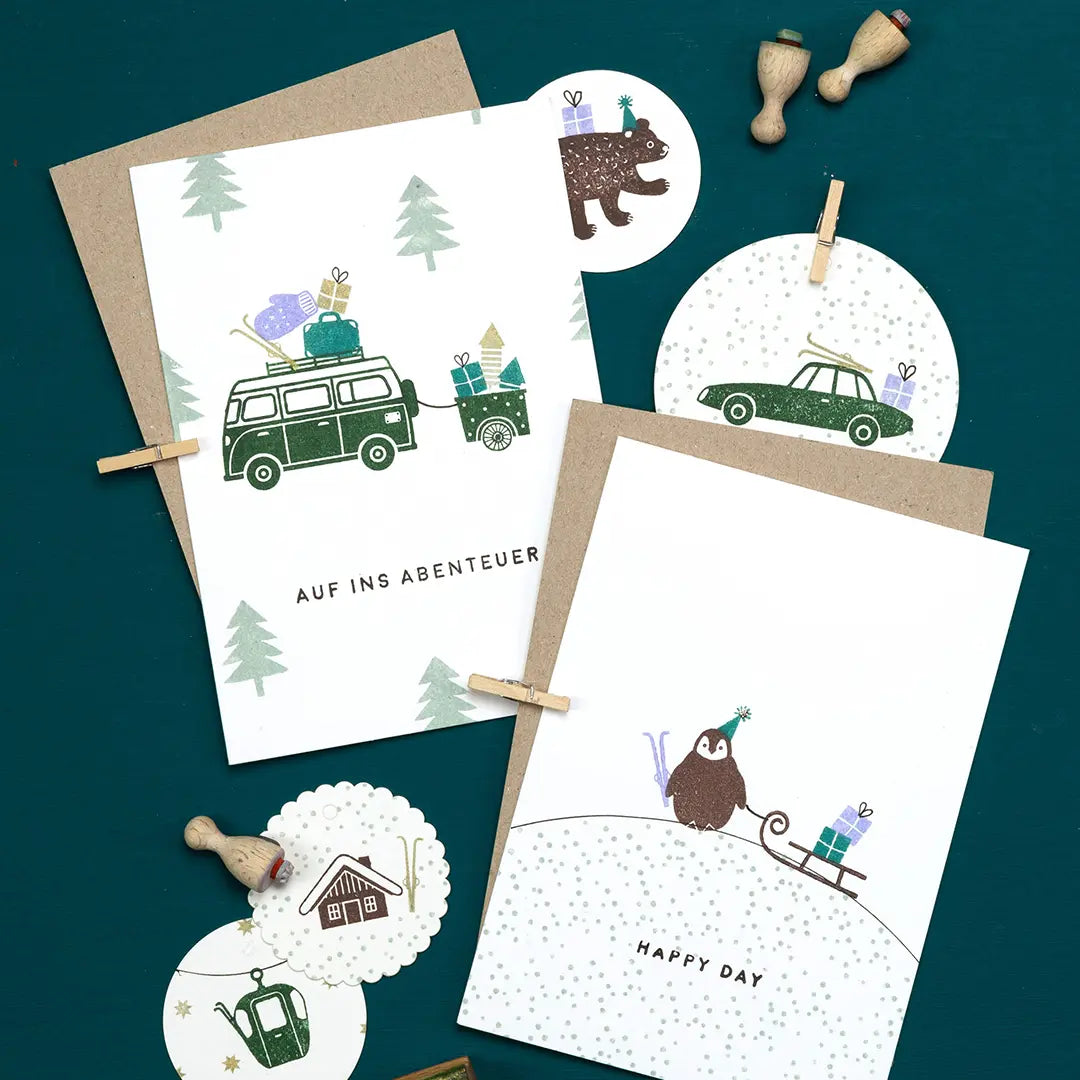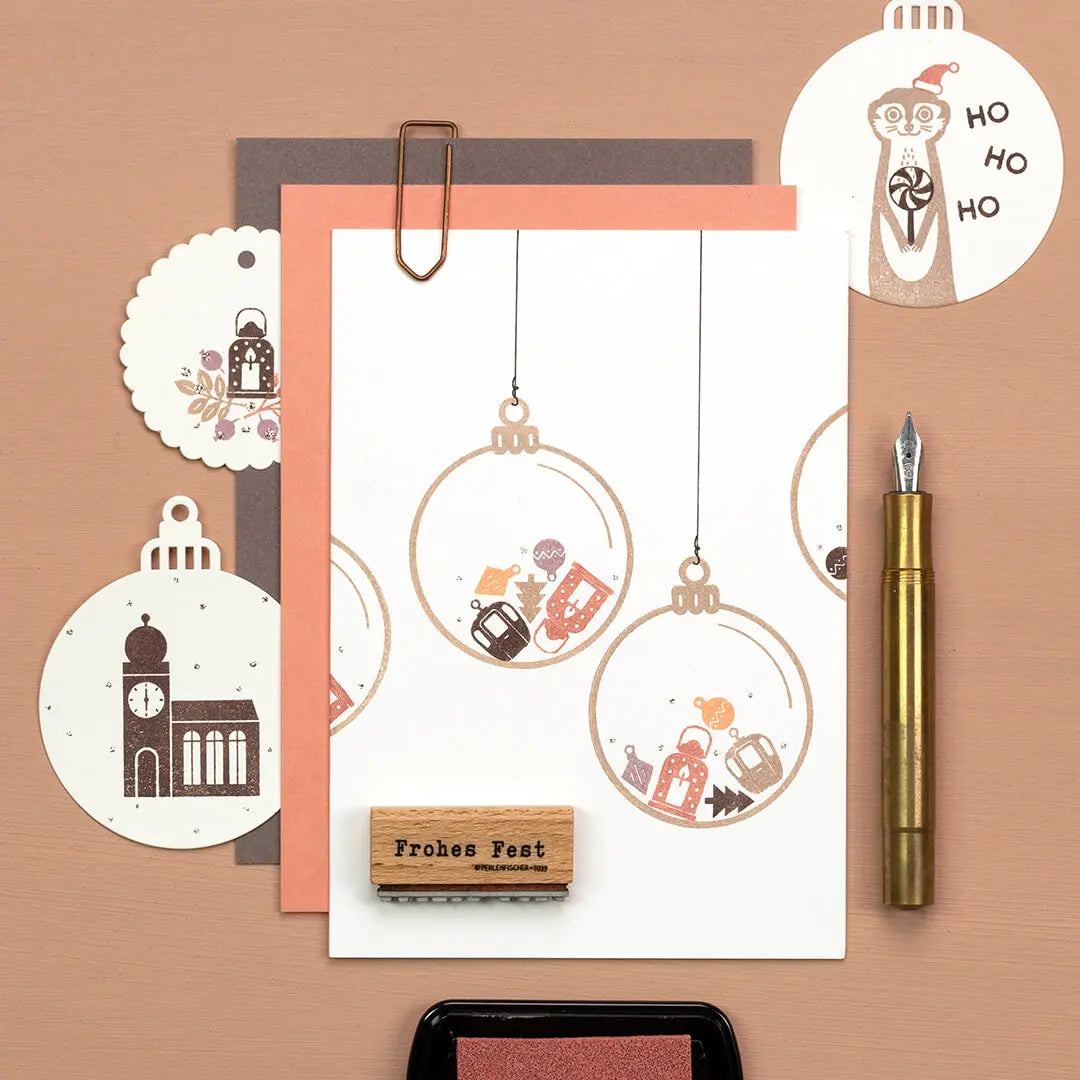 Filling Christmas tree baubles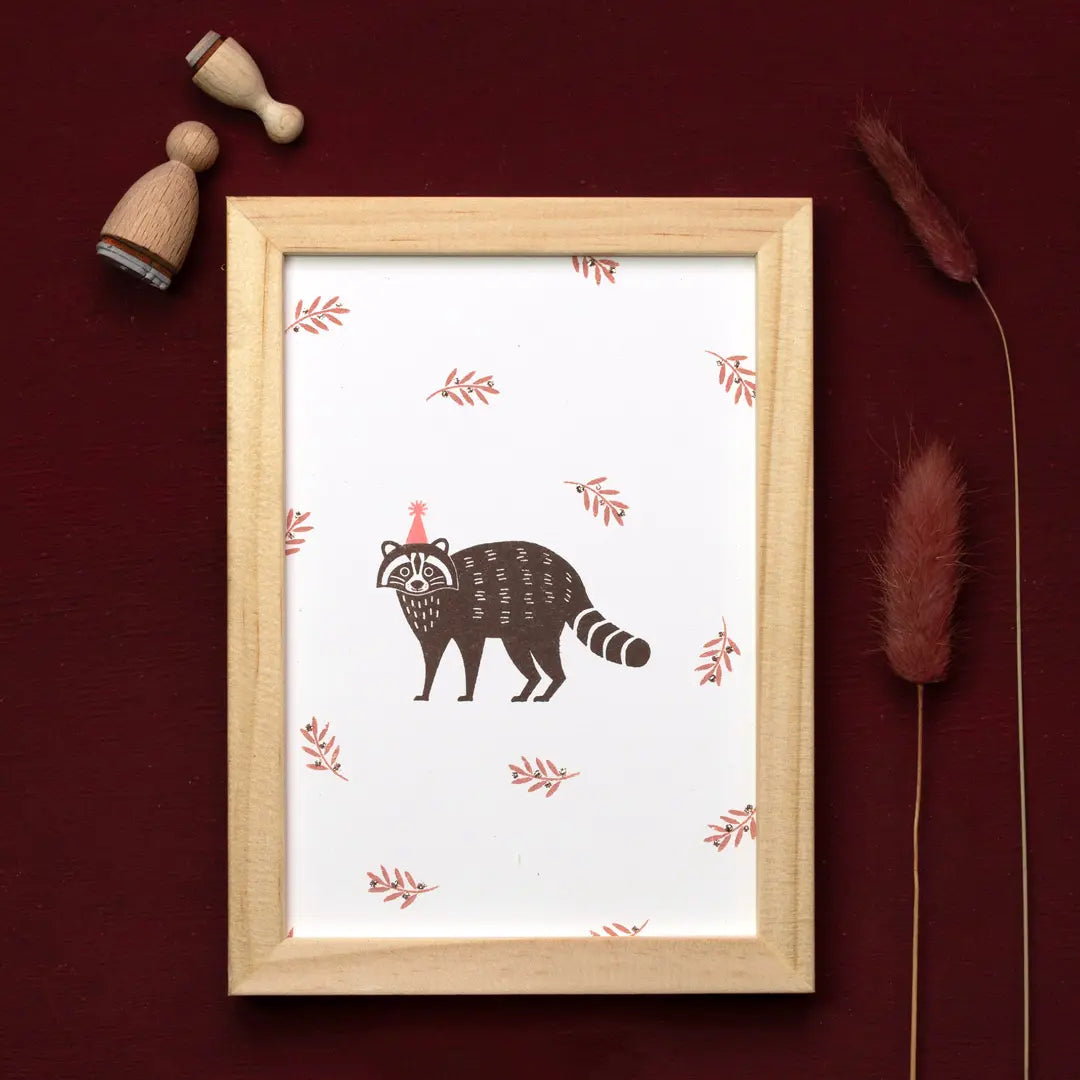 Your own work of art in a picture frame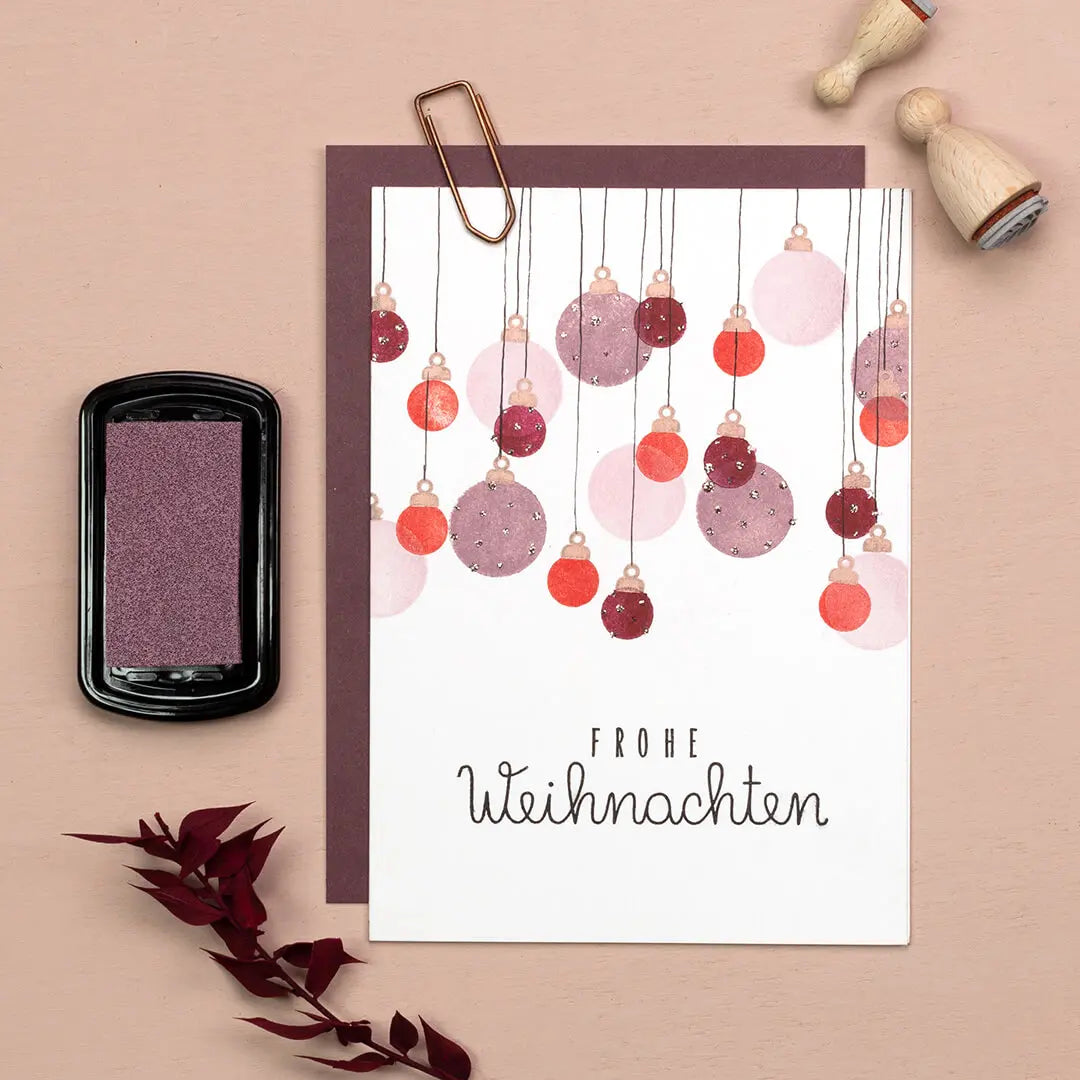 Christmas baubles with dot stamps + mini pendant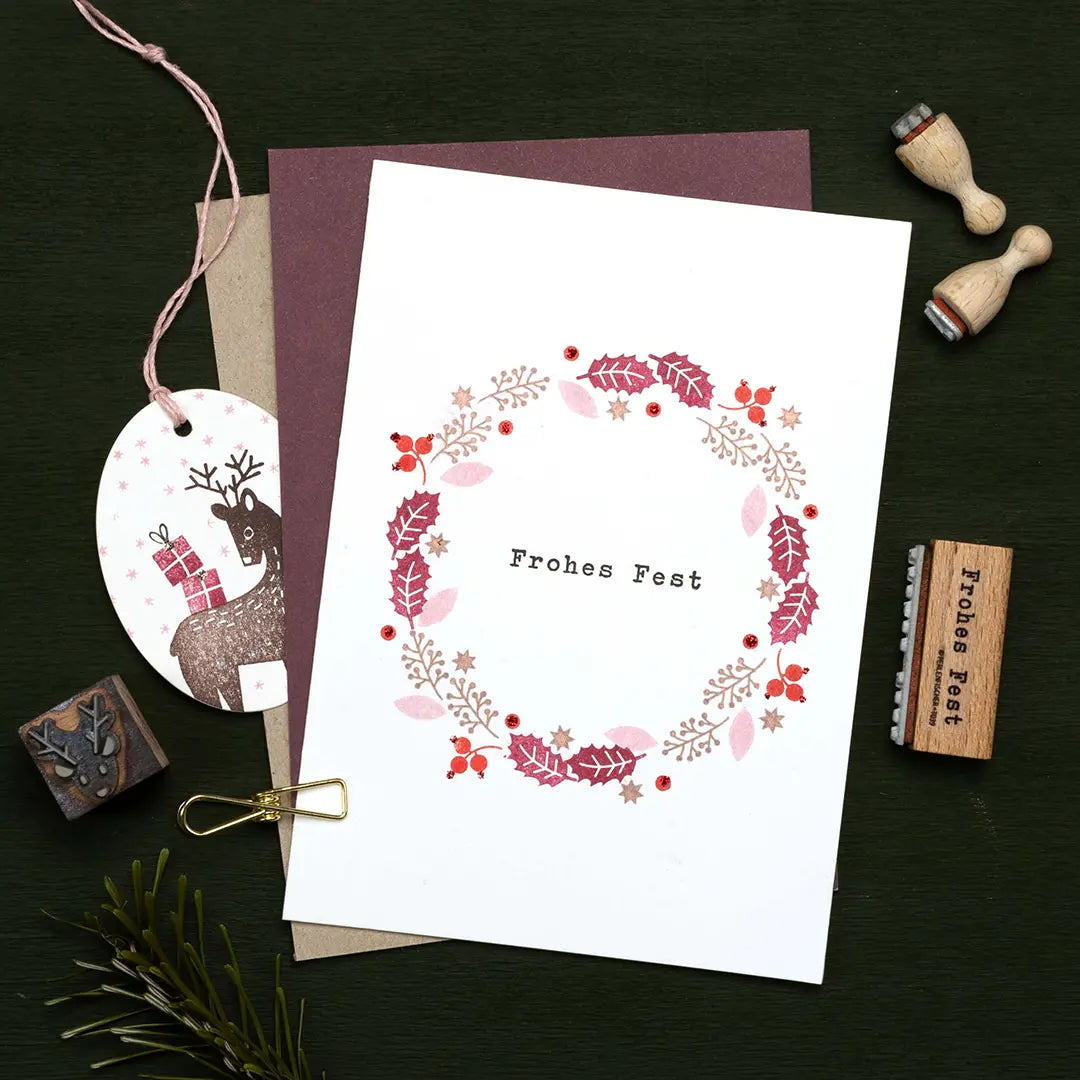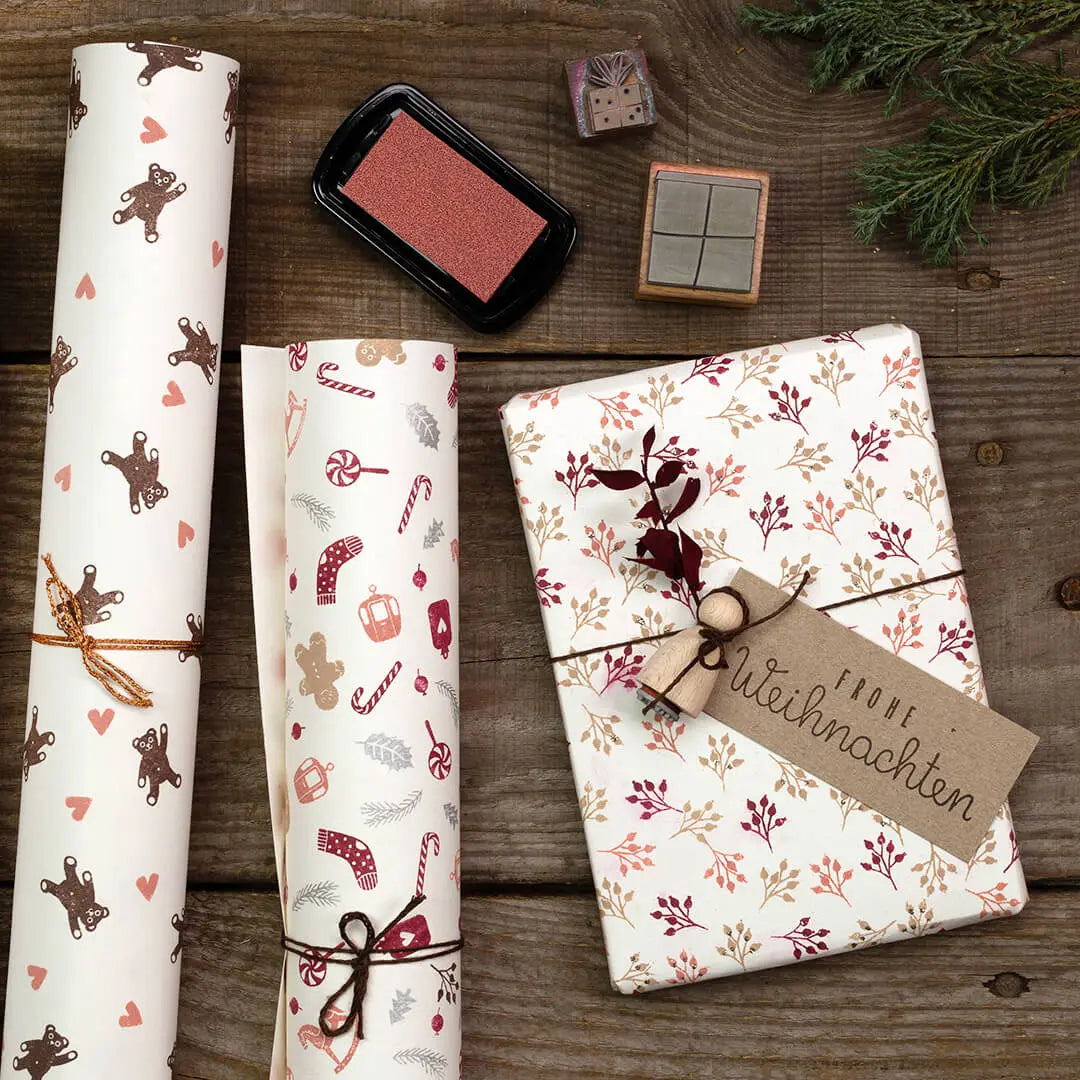 Design individual wrapping paper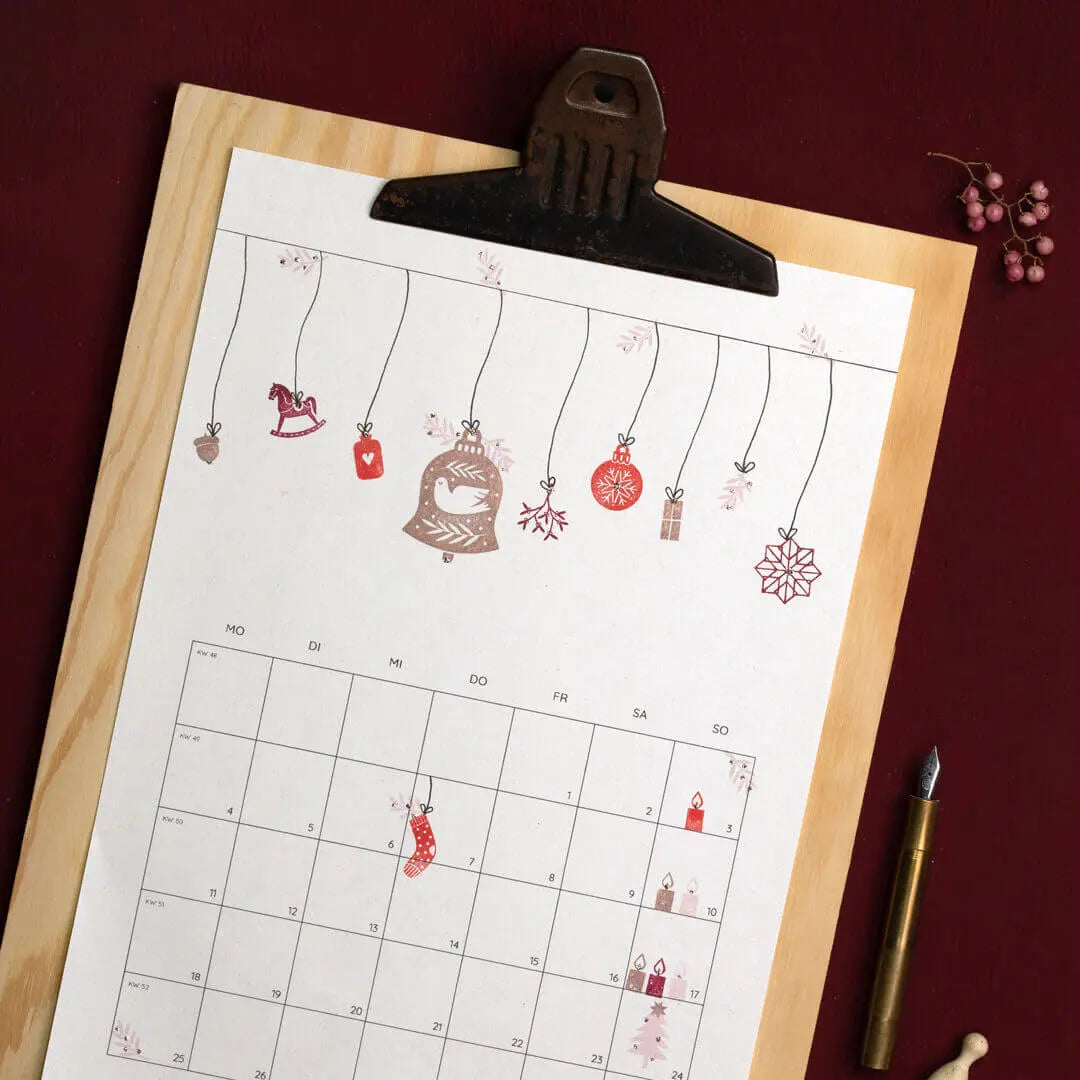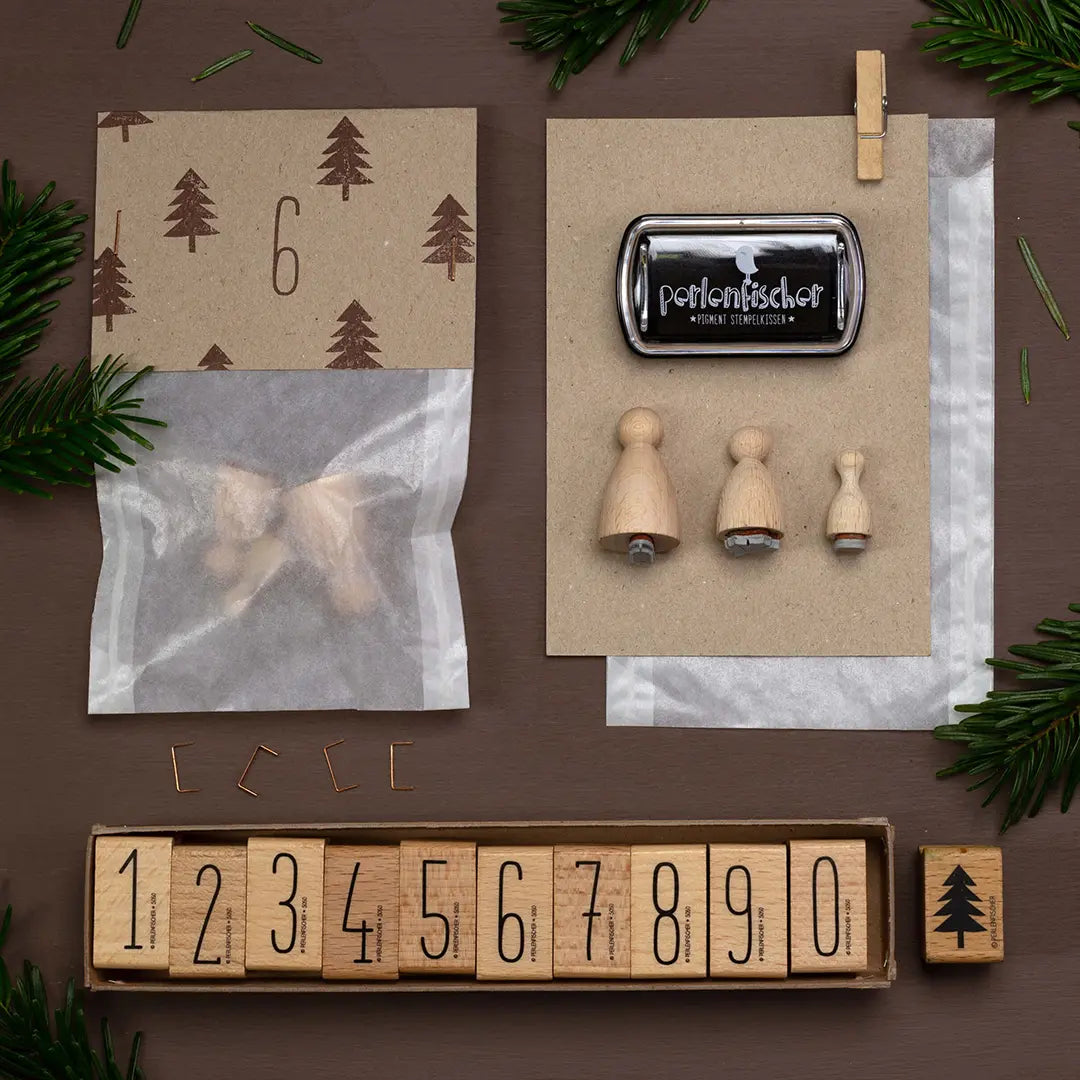 Mini stamps in a glassine bag as a gift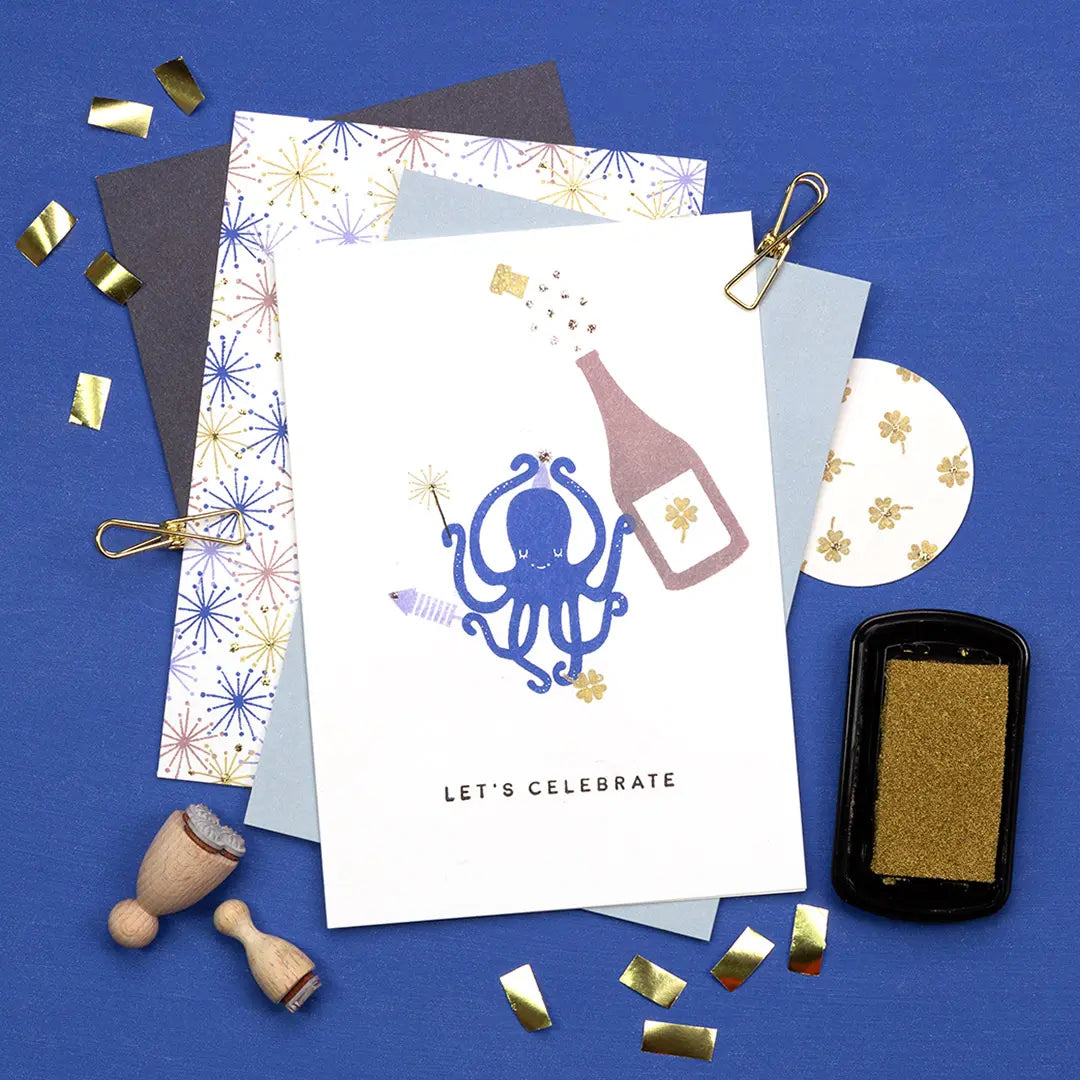 Small party stamps for New Year's Eve
Stamp unique sylvester greetings with all kinds of New Year's stamps, such as the rocket, shamrock and flake 6 as a sparkler or firework.
mini animal stamps
Our favorite animals
We love to combine our stamp animals with all kinds of small motifs. Depending on the theme or occasion, you can use the mini stamps to showcase them perfectly and tell a little story. You have lots of different options with the small motifs: You can hang them on the animals' necks, put them in their mouths or on their backs, let them pull something & much more! Click here to go to the Category Stamps Animals.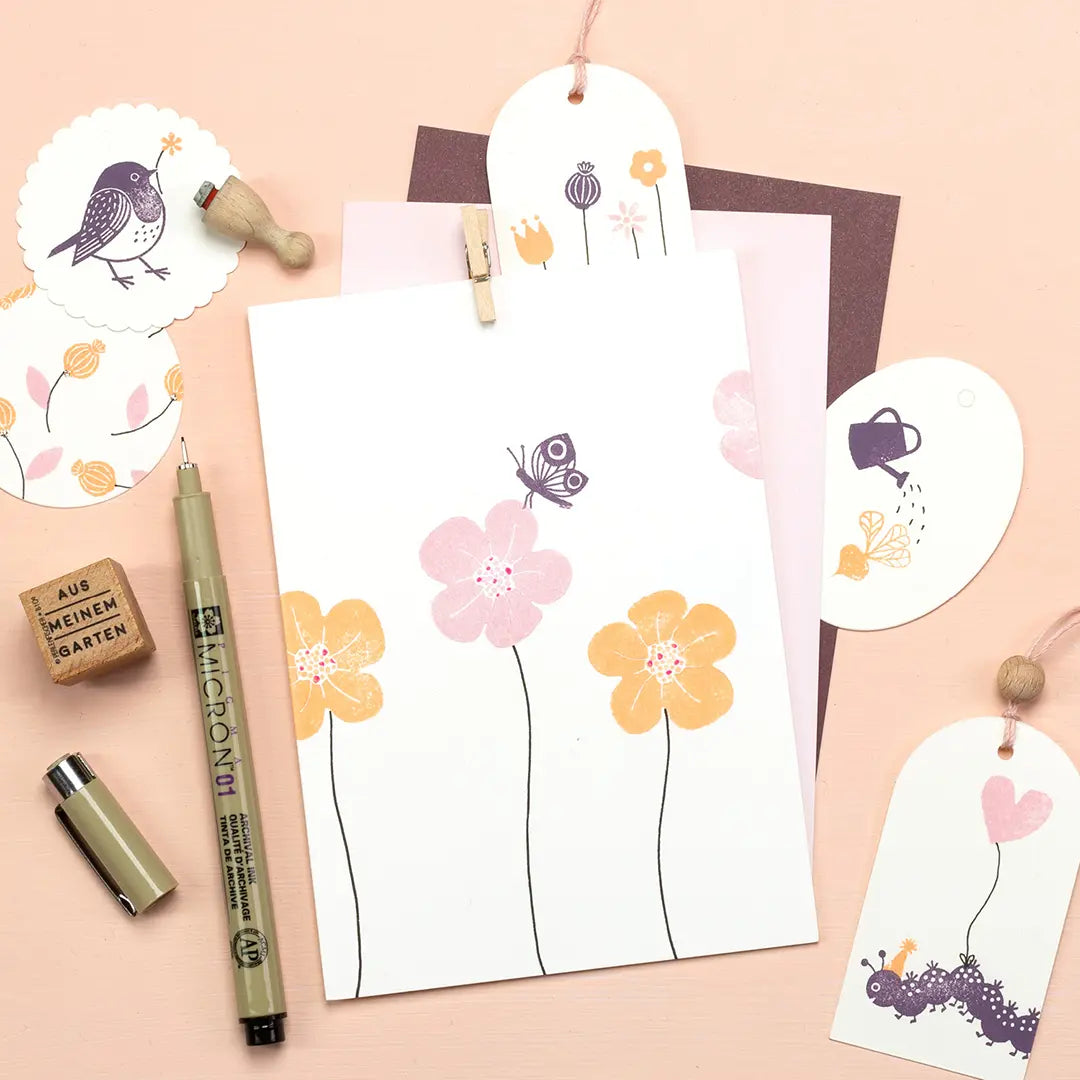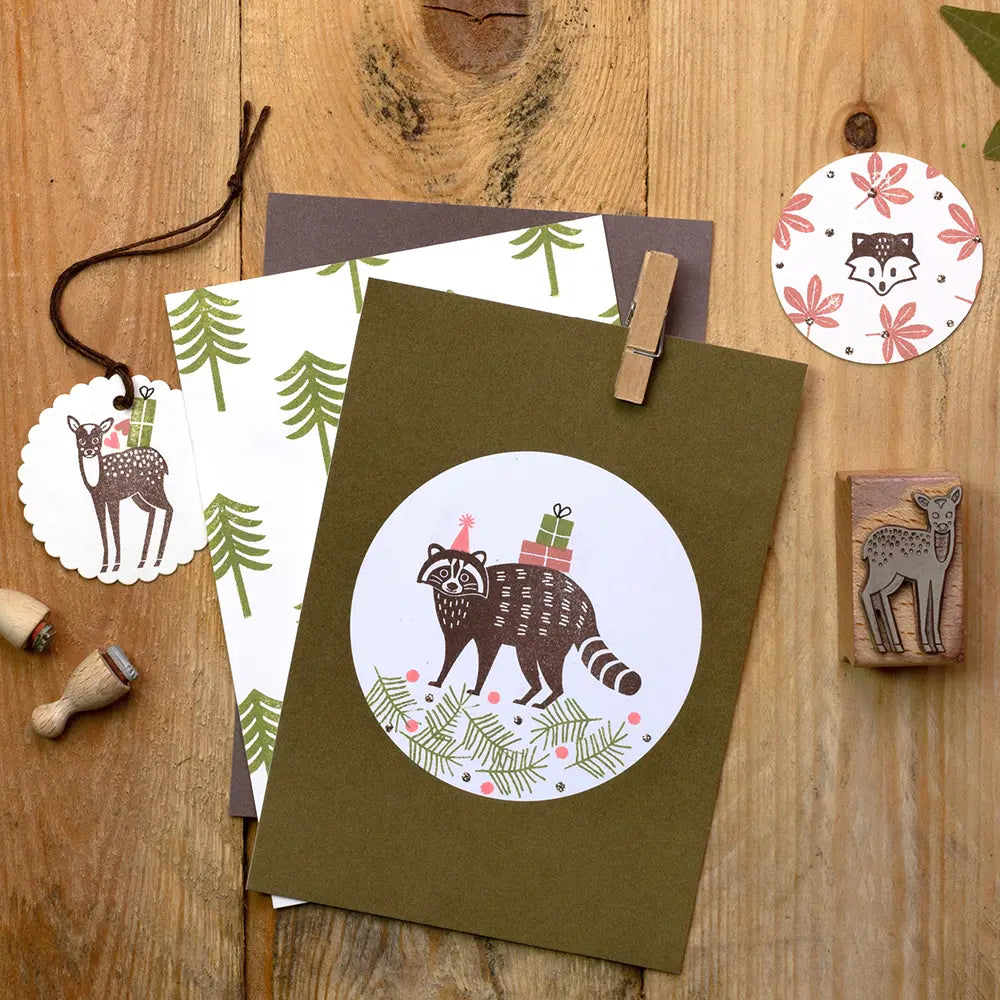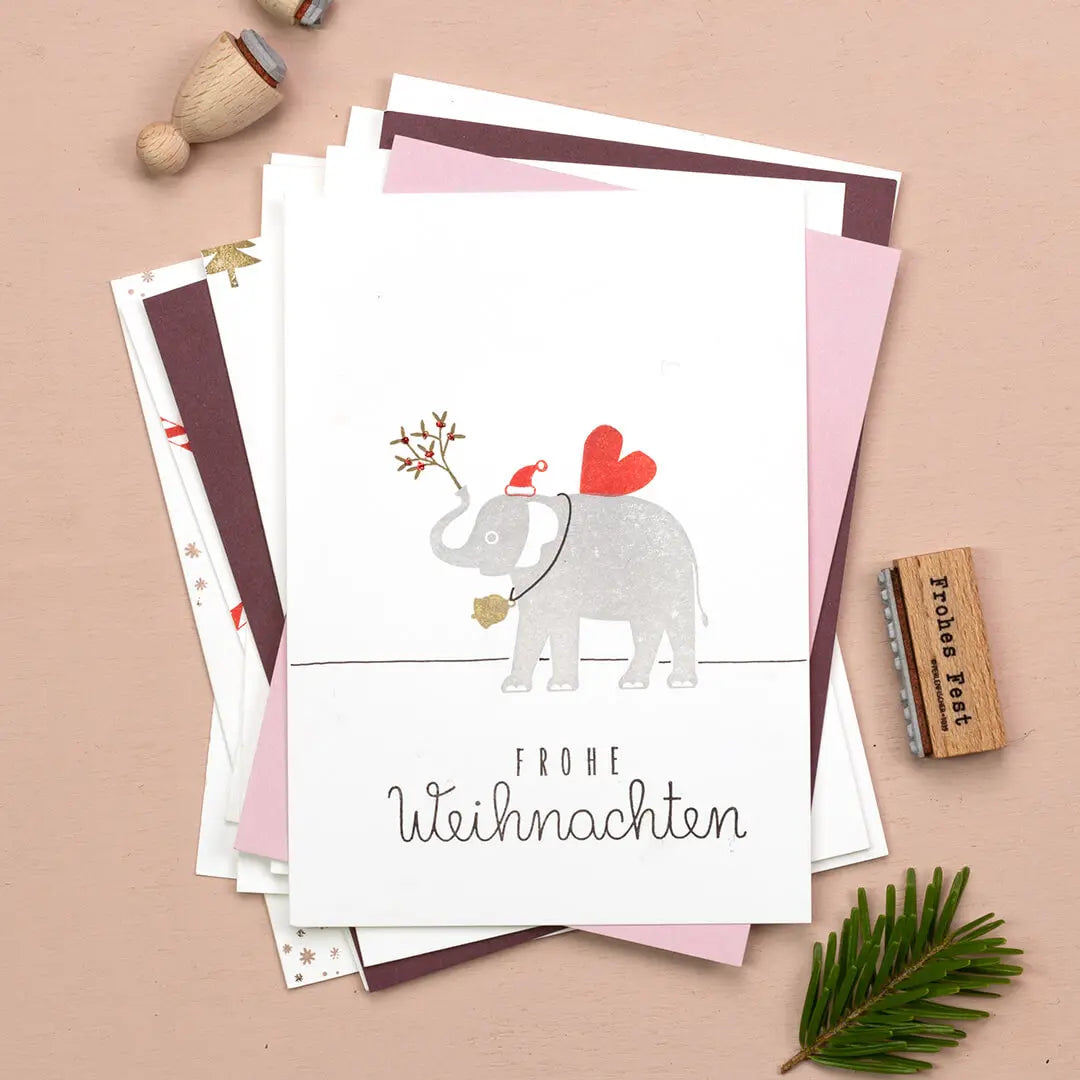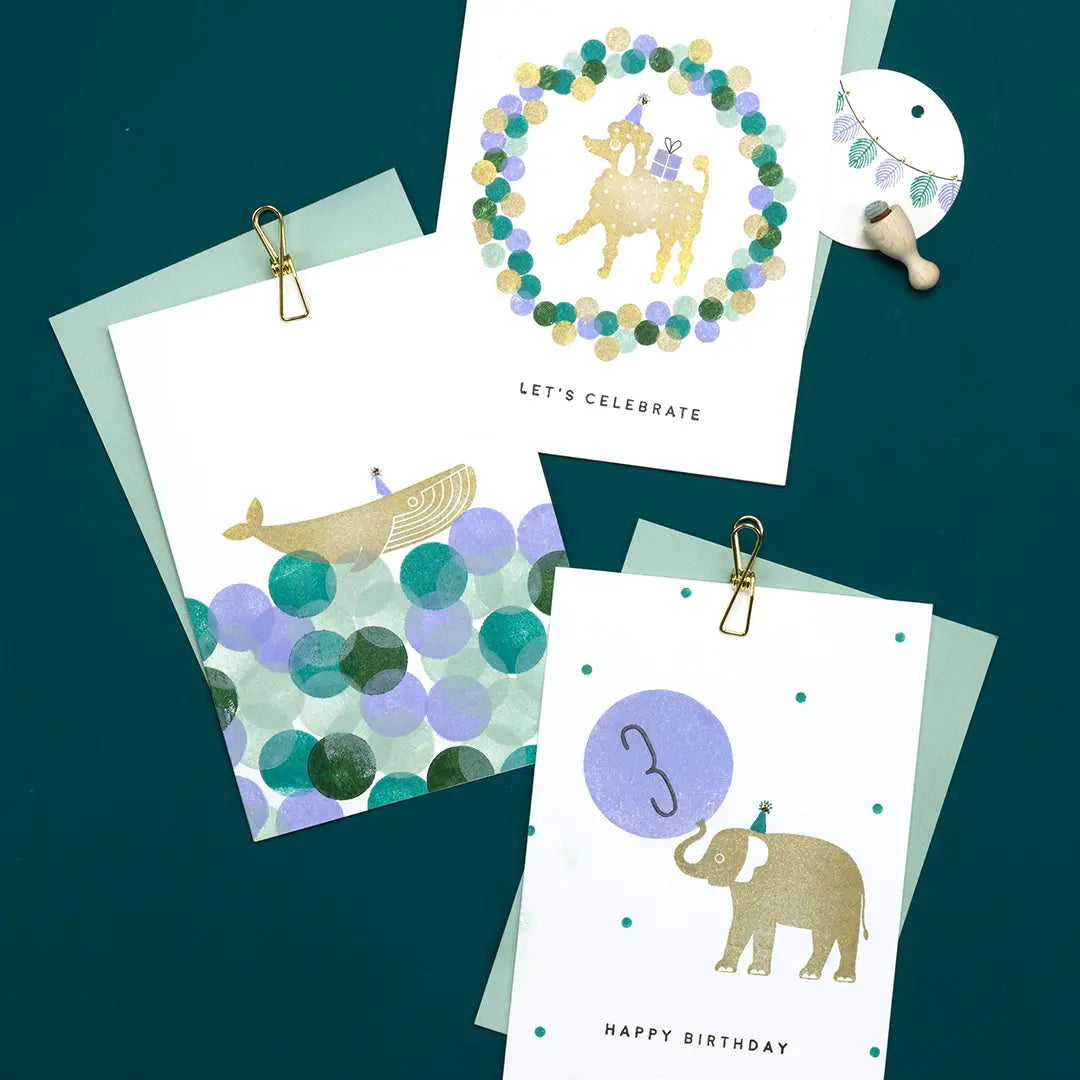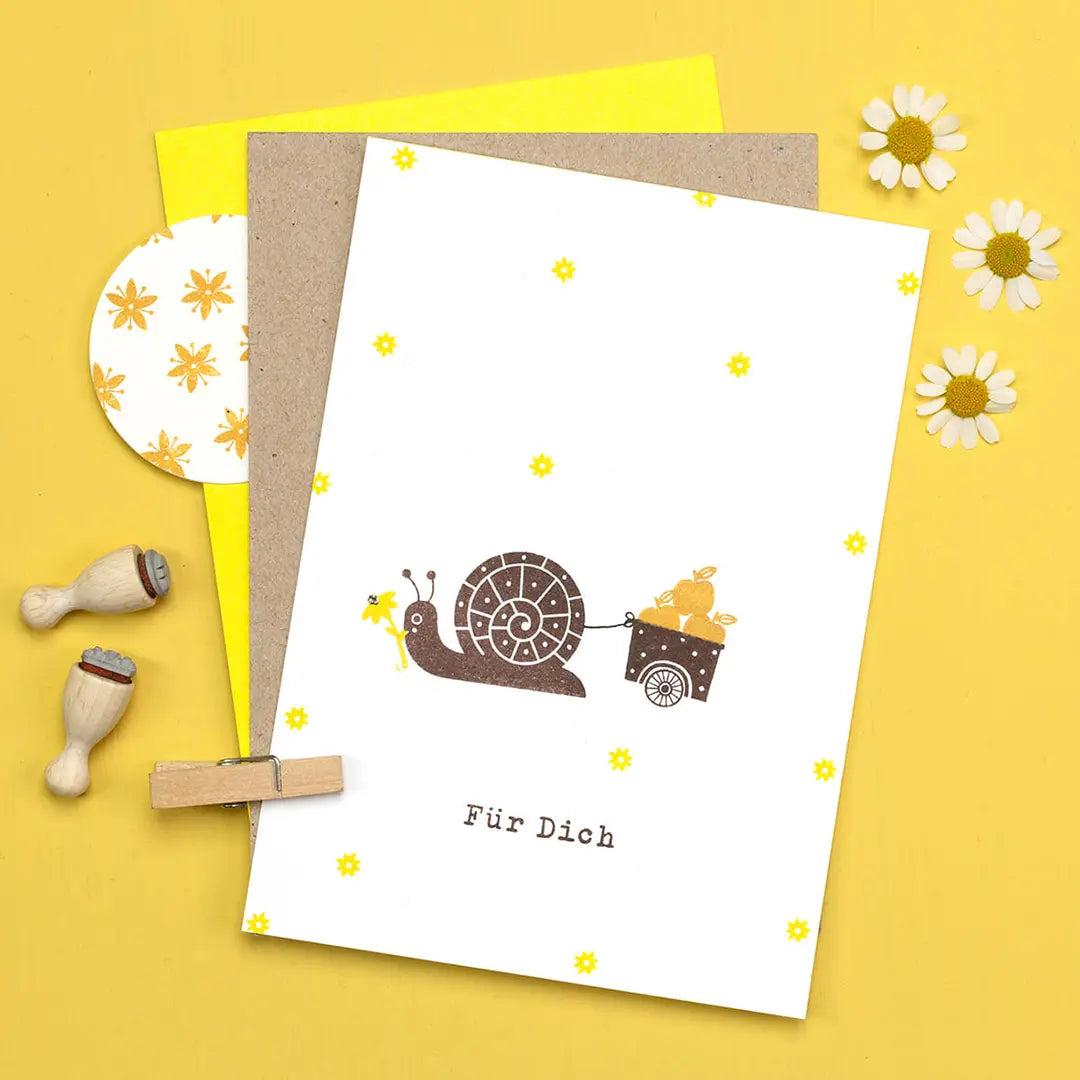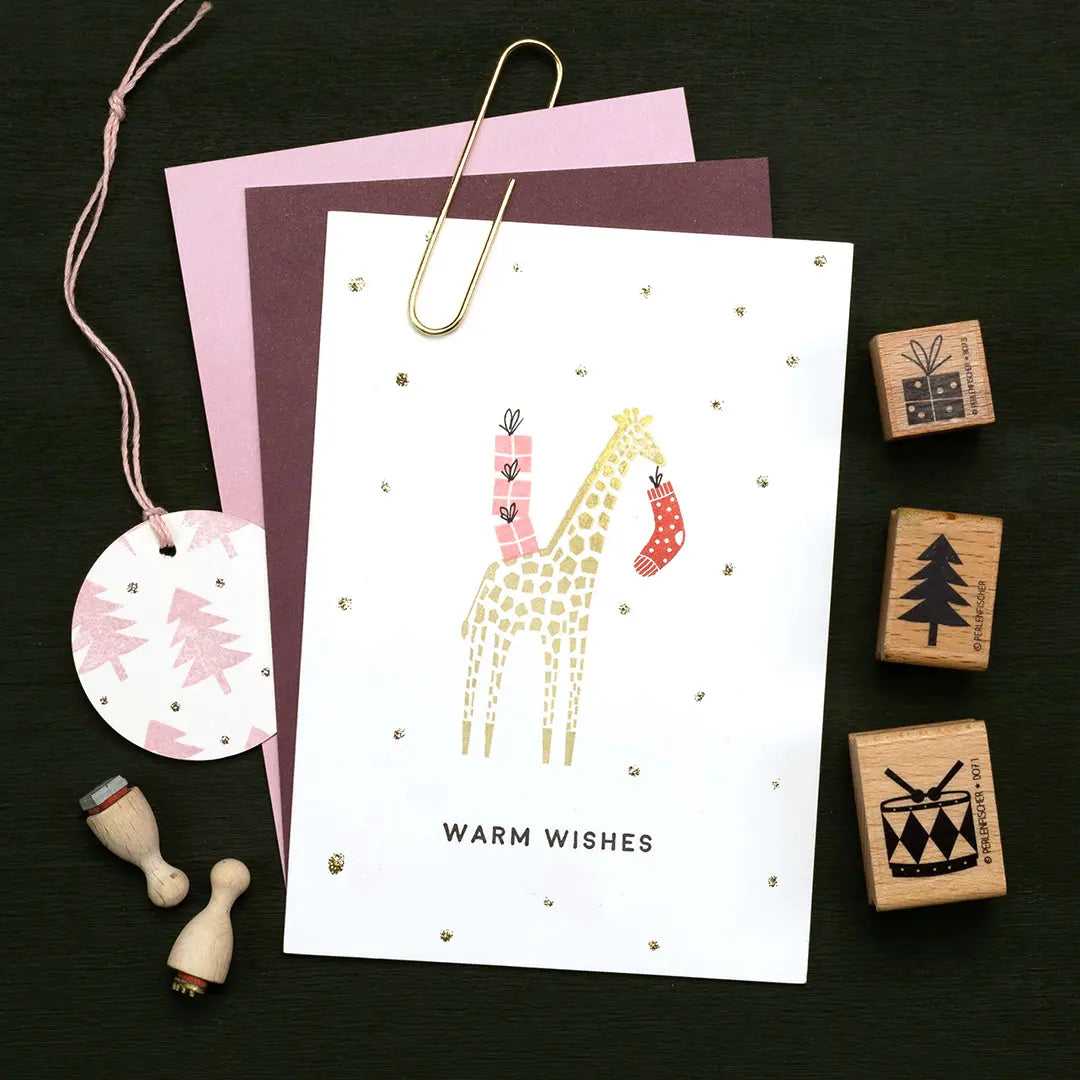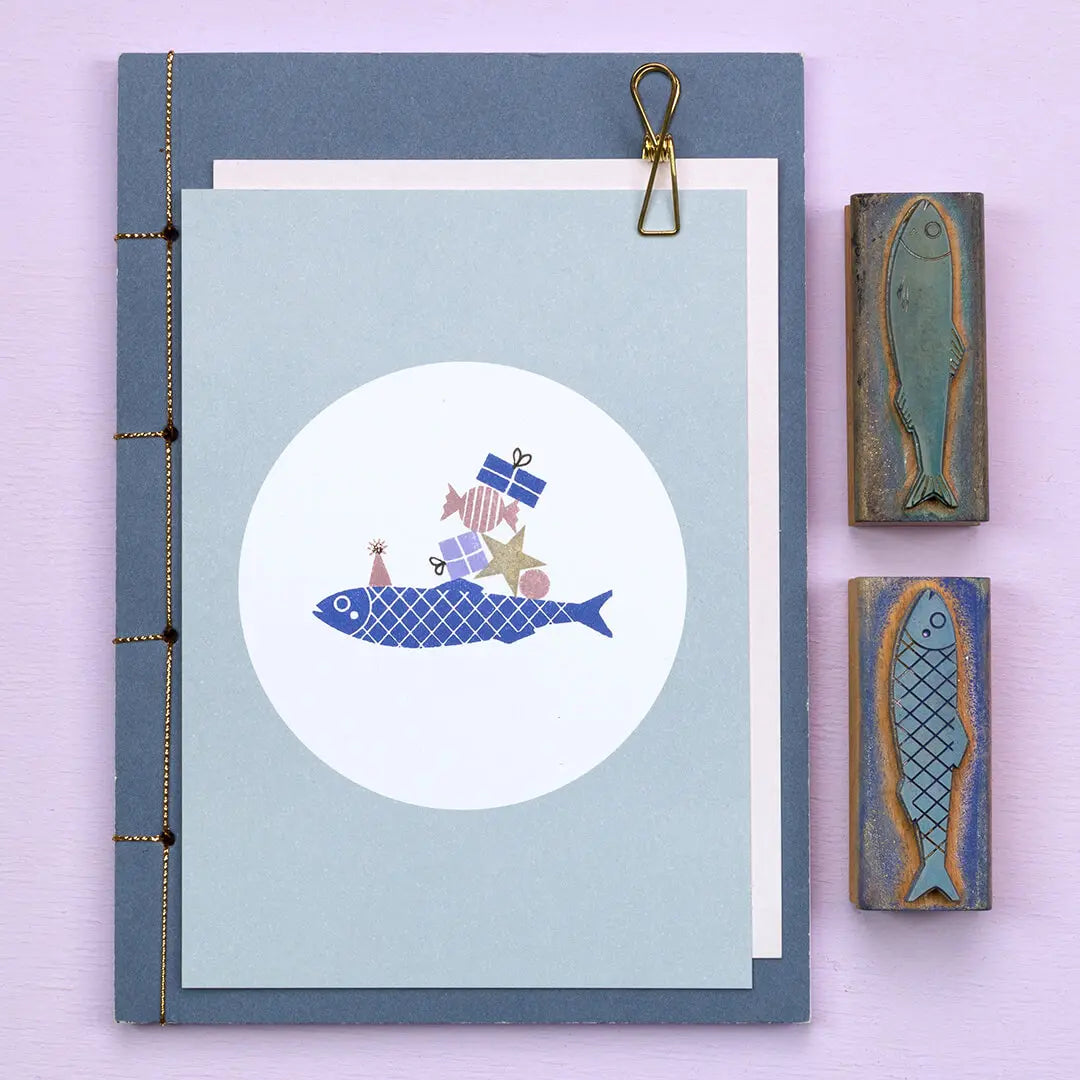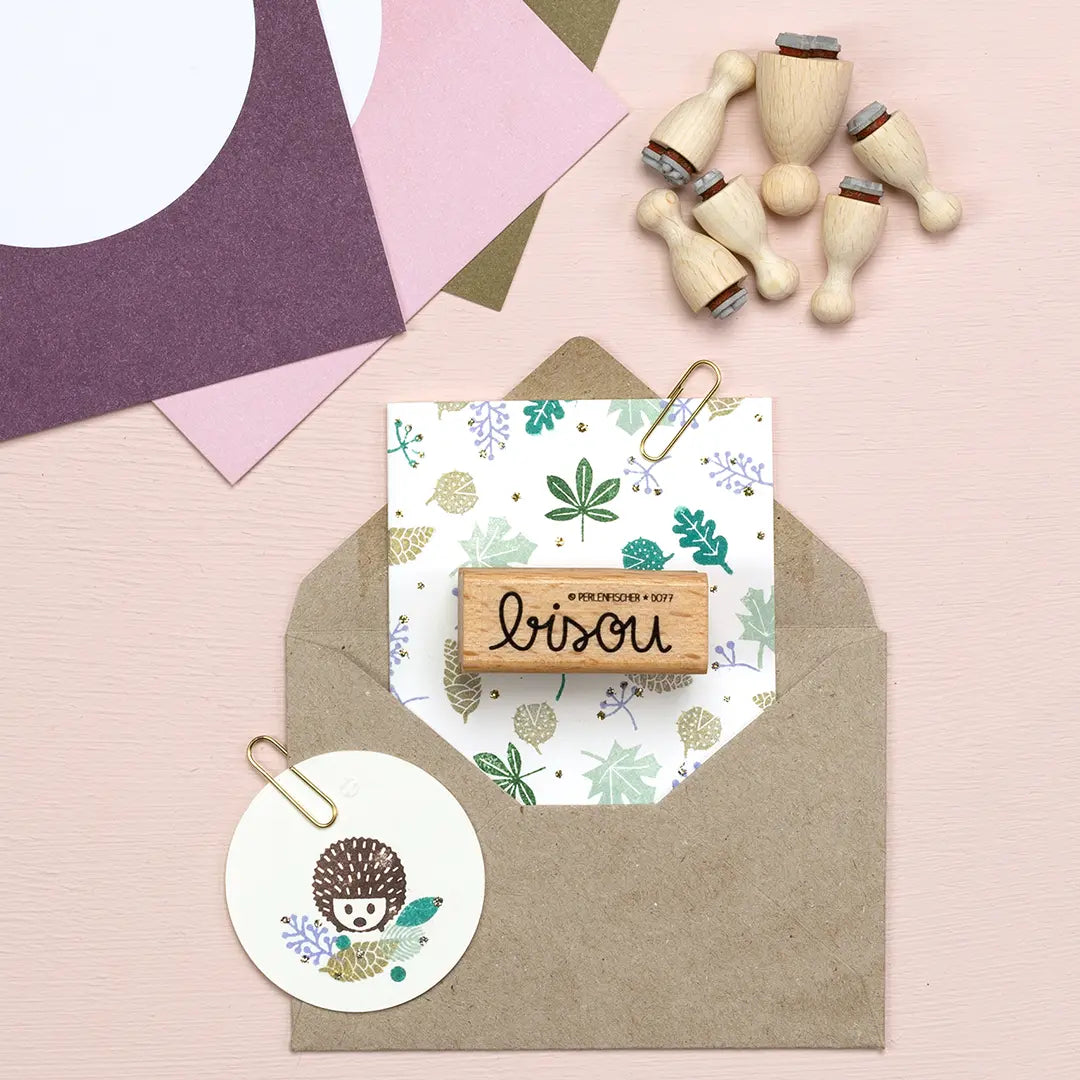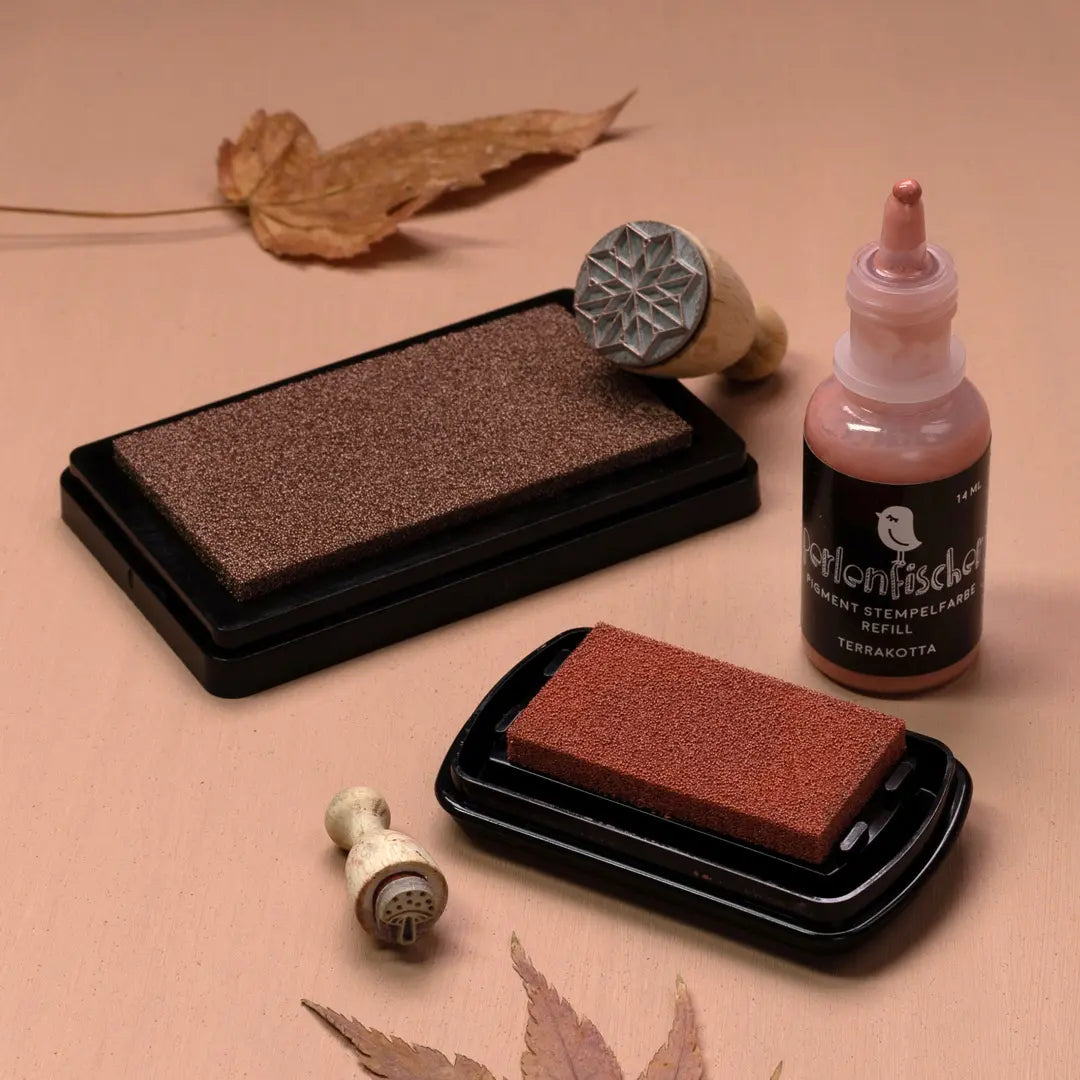 Small stamps for great cards
High-quality & colorful stationery
Our blanco cards are perfect for stamping: they have an ideal surface texture so that every stamp impression can be reproduced in detail. They also have a good paper thickness, which makes your stamped greetings look wonderfully high-quality. And last but not least, there is a large selection of colors. So feel free to browse through our category:
ink pads mini
Highly pigmented & refillable ink pads in two sizes
Our stamping ink is characterized by its durability and high coverage. The mini ink pads are perfect for smaller stamps. However, they can also be used for large main motifs by following the practical trick of taking the pad in your hand and dabbing the rubber with the foam layer of the ink pad.
Small stamps for your birthday presents
Everything about great birthday gifts
Mini stamps are incredibly versatile: Stamped on a paper tag, they make every gift prettier. You can also stamp unique and loving birthday cards or attach the mini stamps to a card, turning them into a sugar-sweet special bonus gift. You can also use them to design your own wrapping paper or decorate boxes and bags. Take a look at our birthday stamps category for great party motifs, more DIYs and lots of creative ideas.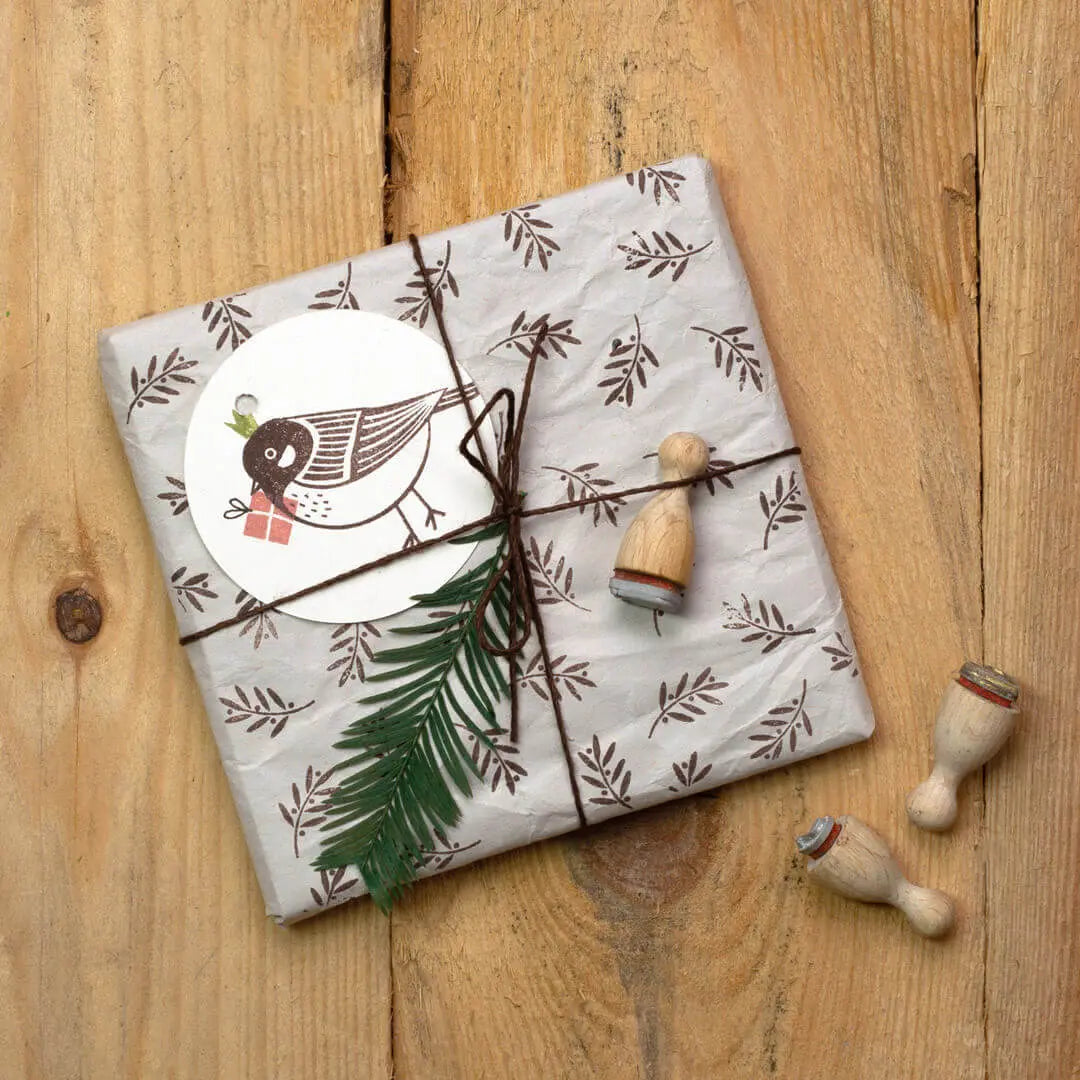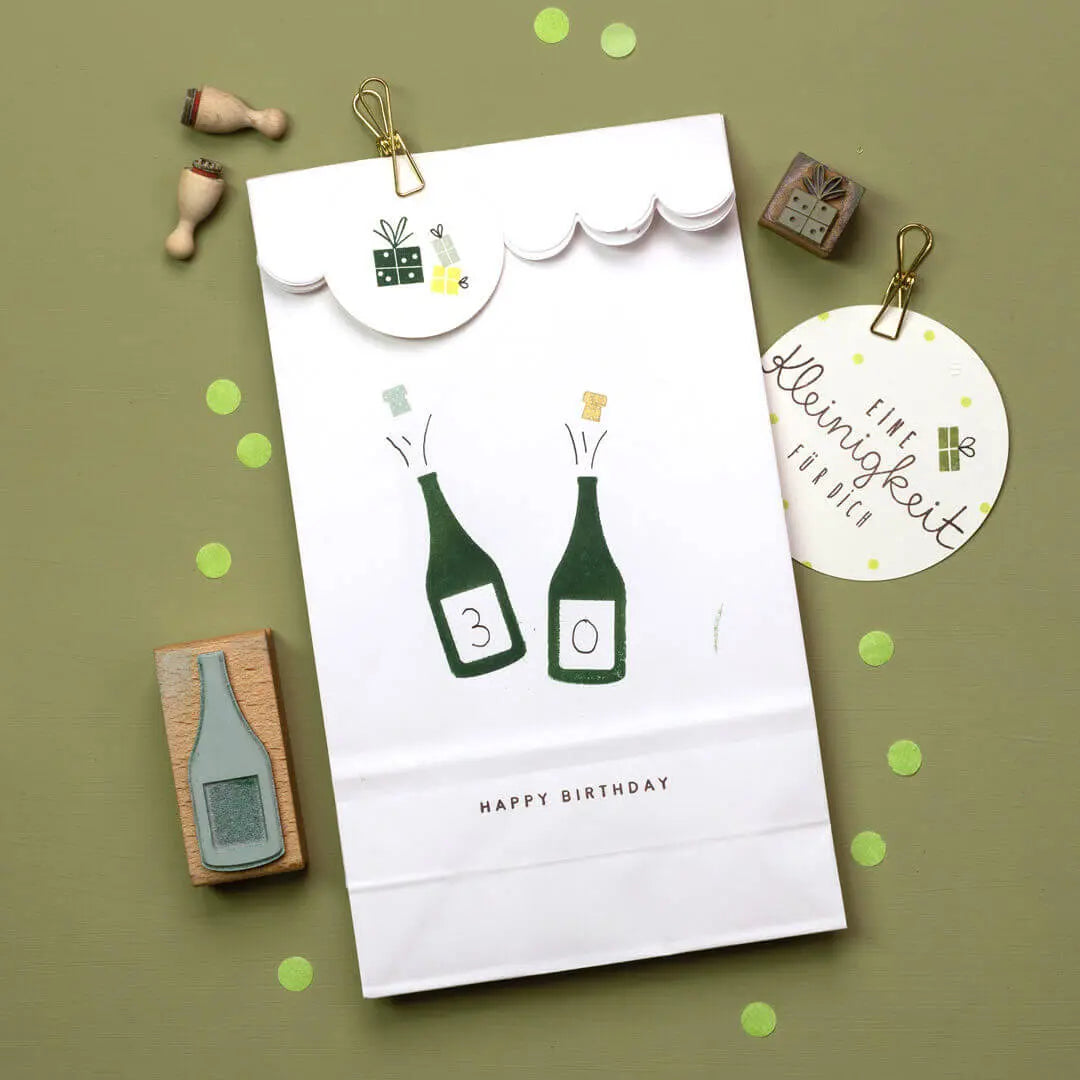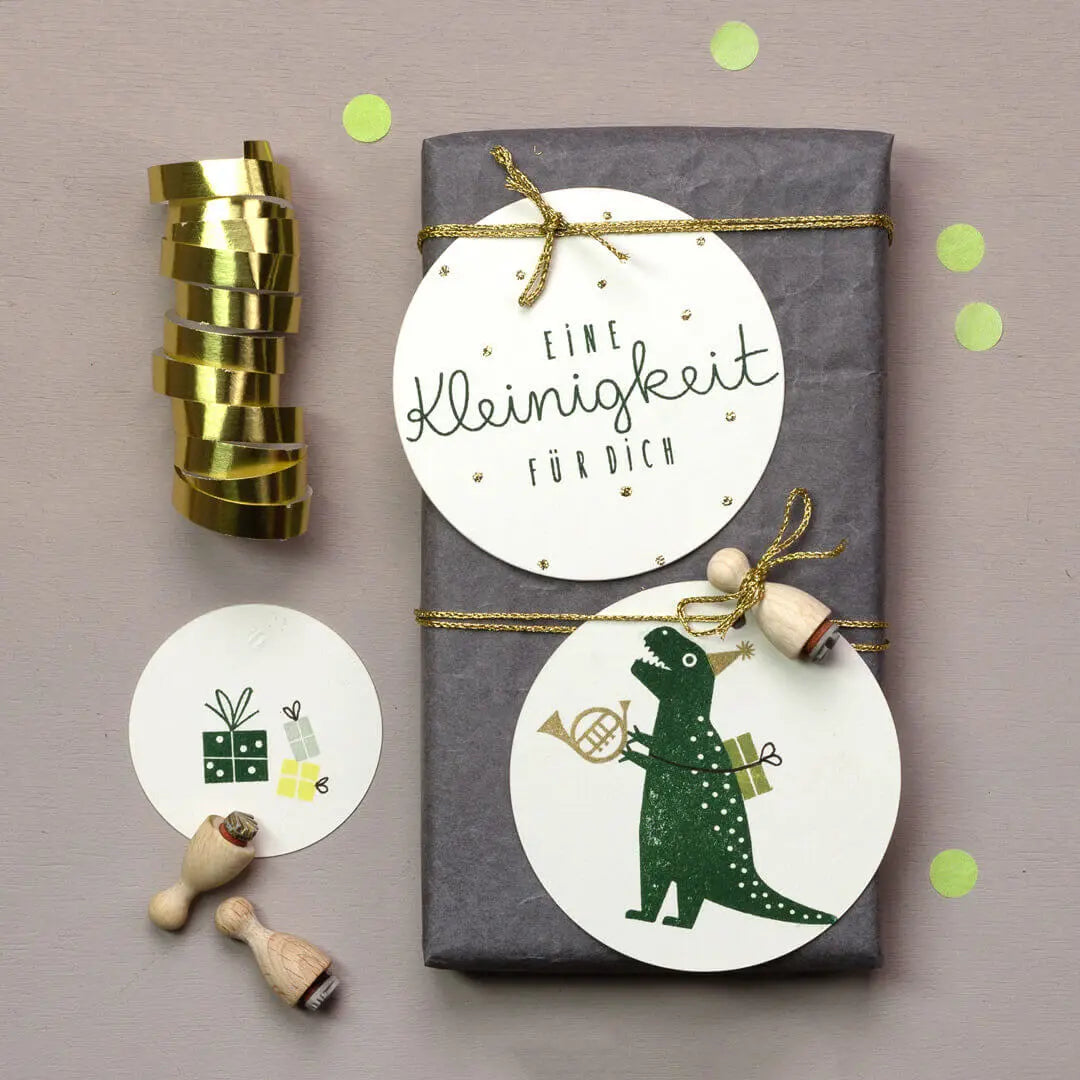 Attach to the gift with yarns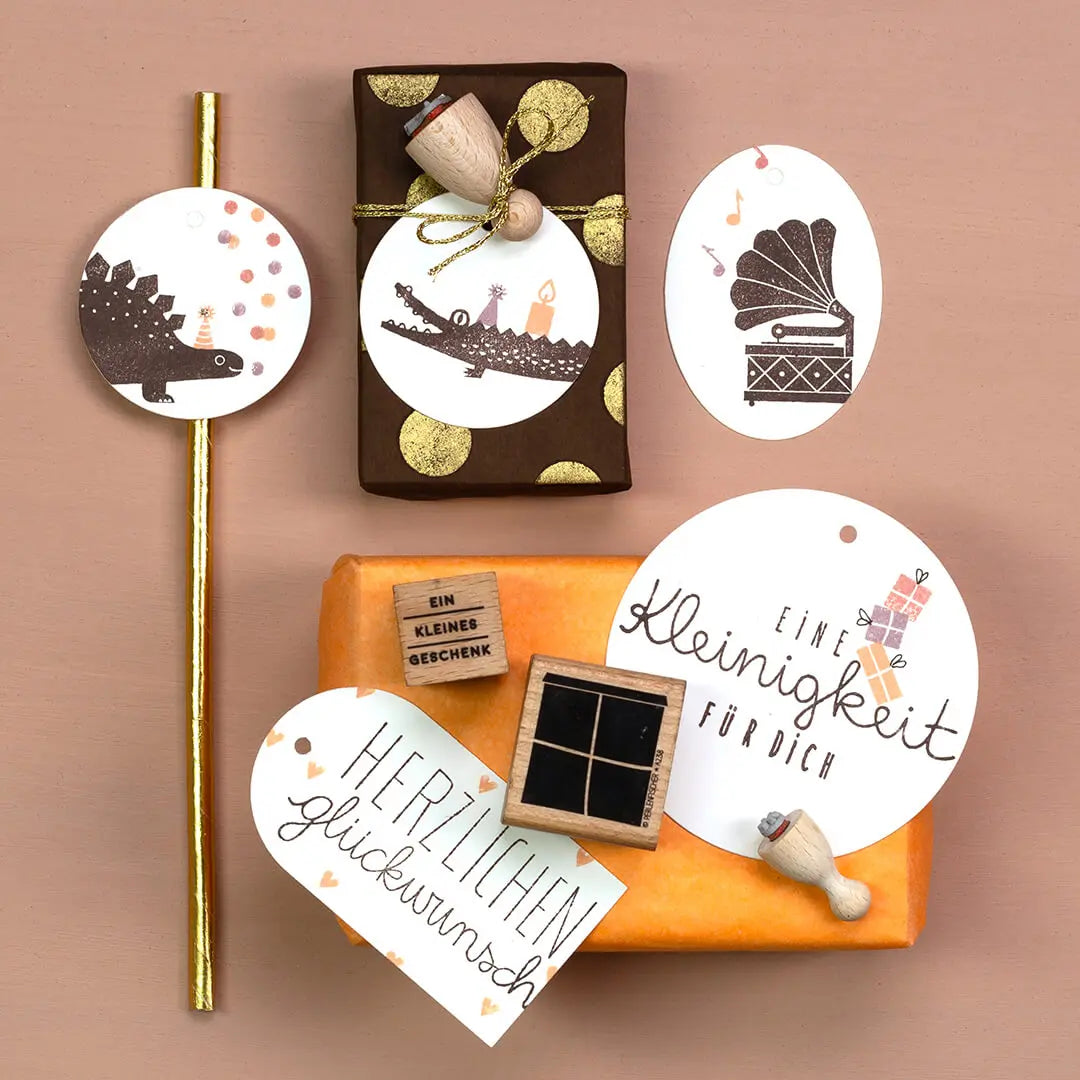 Wrapping paper, tag + mini cone as a gift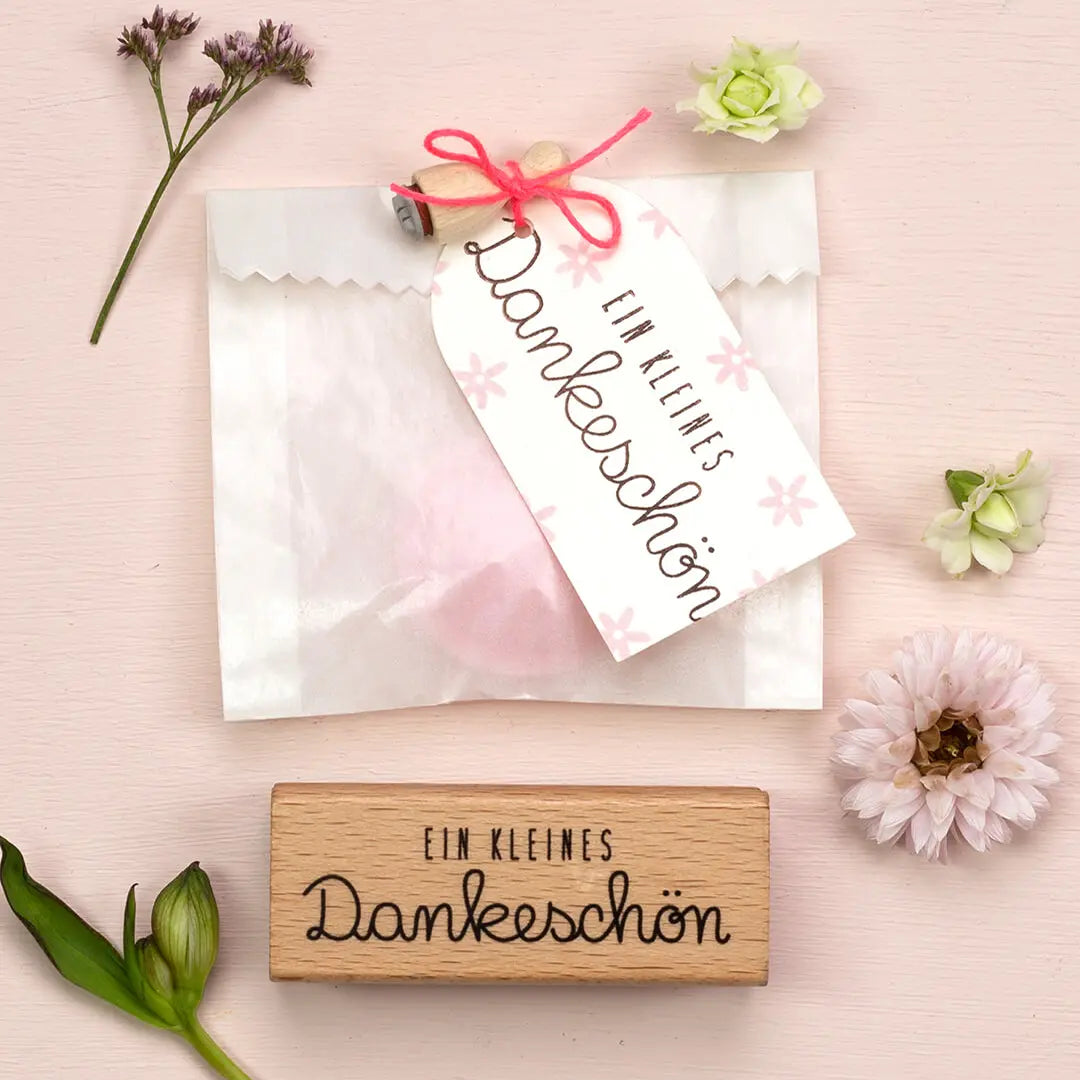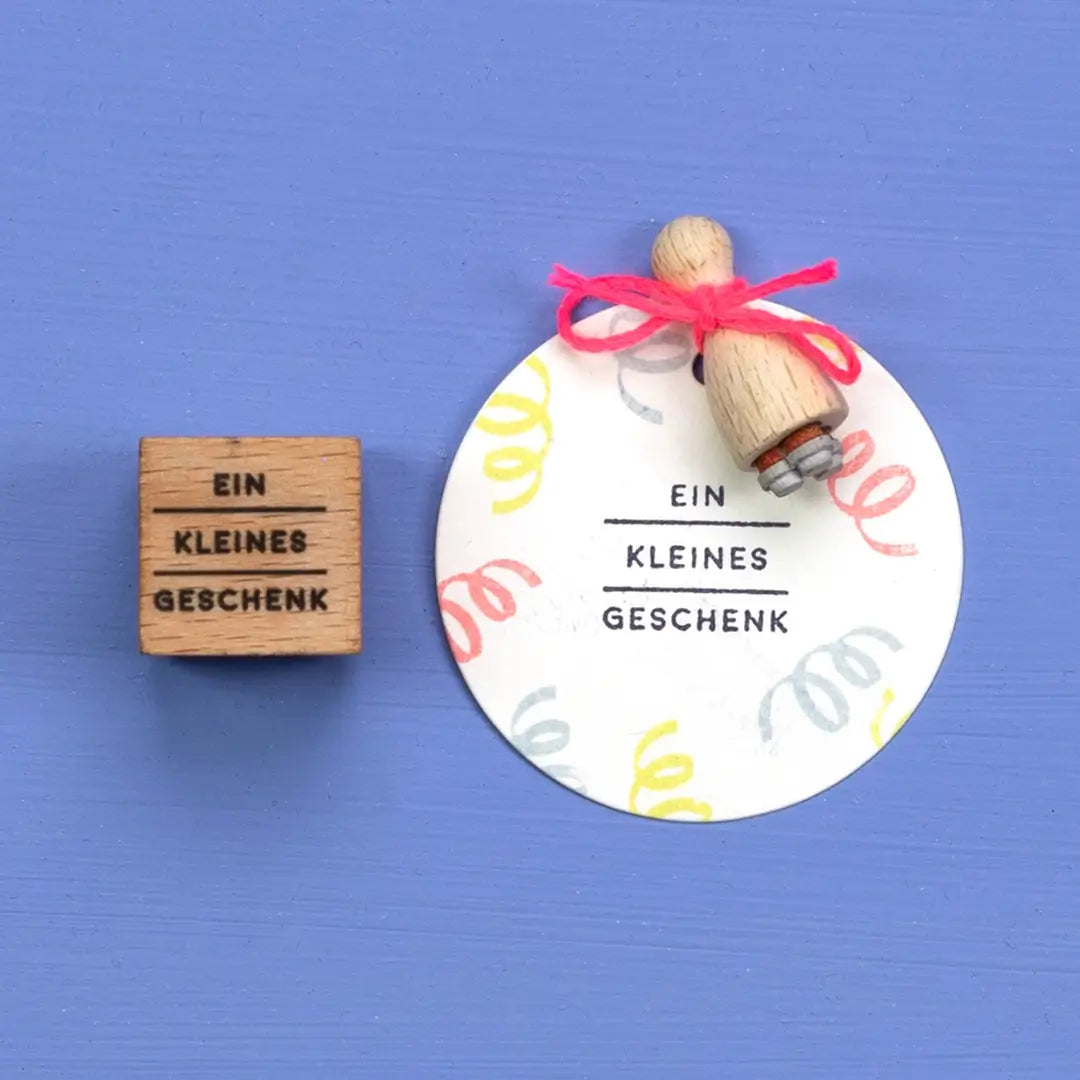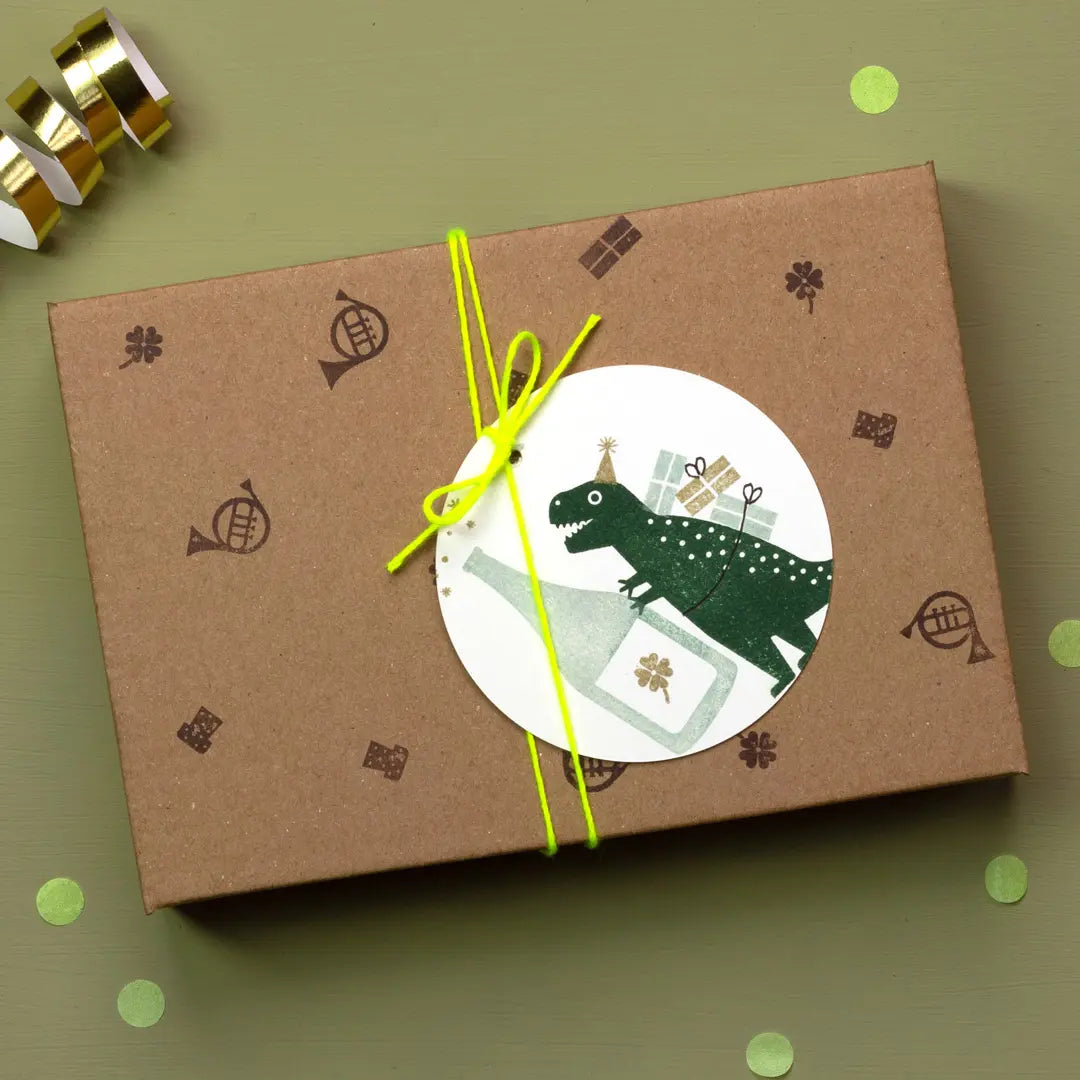 Beautifully decorated cardboard box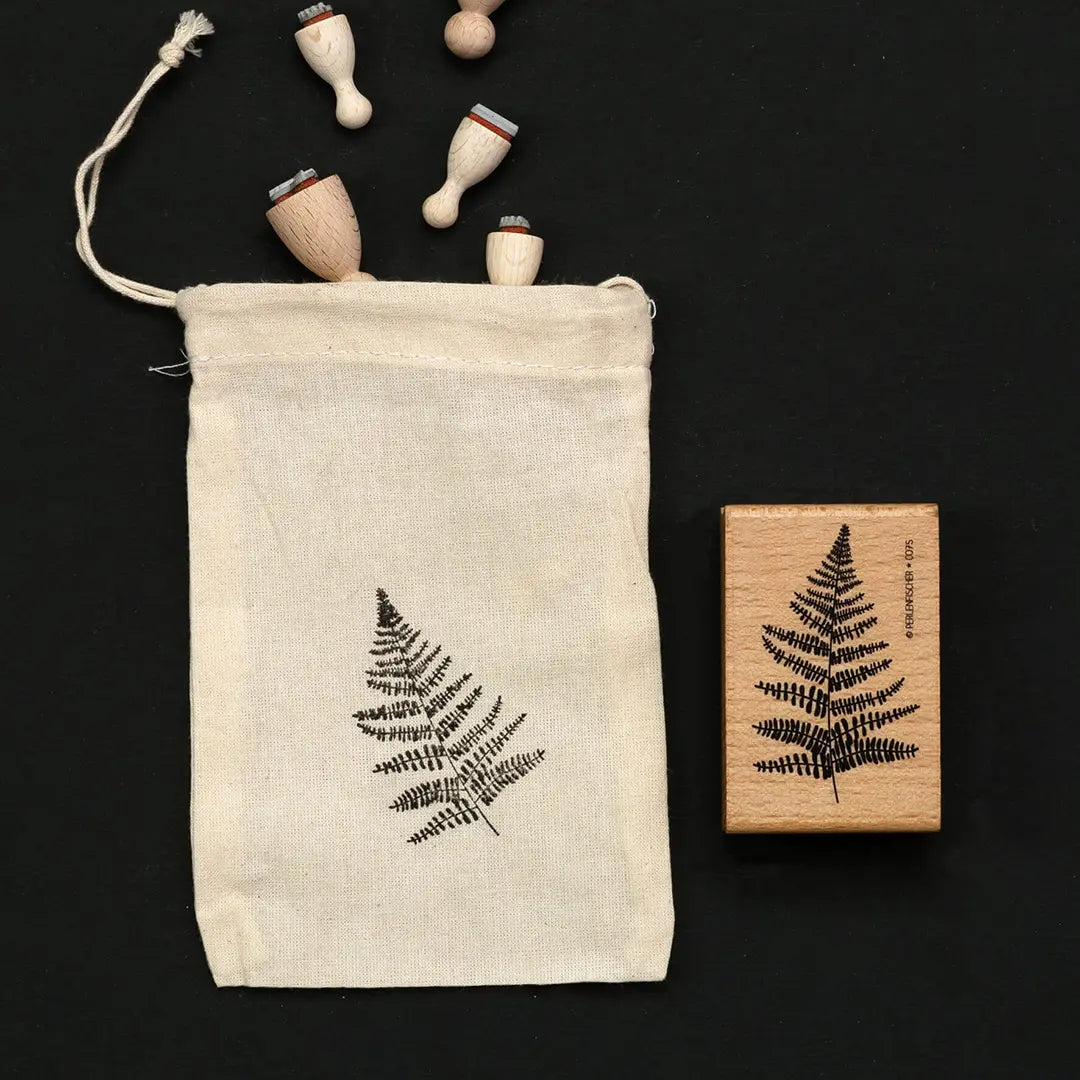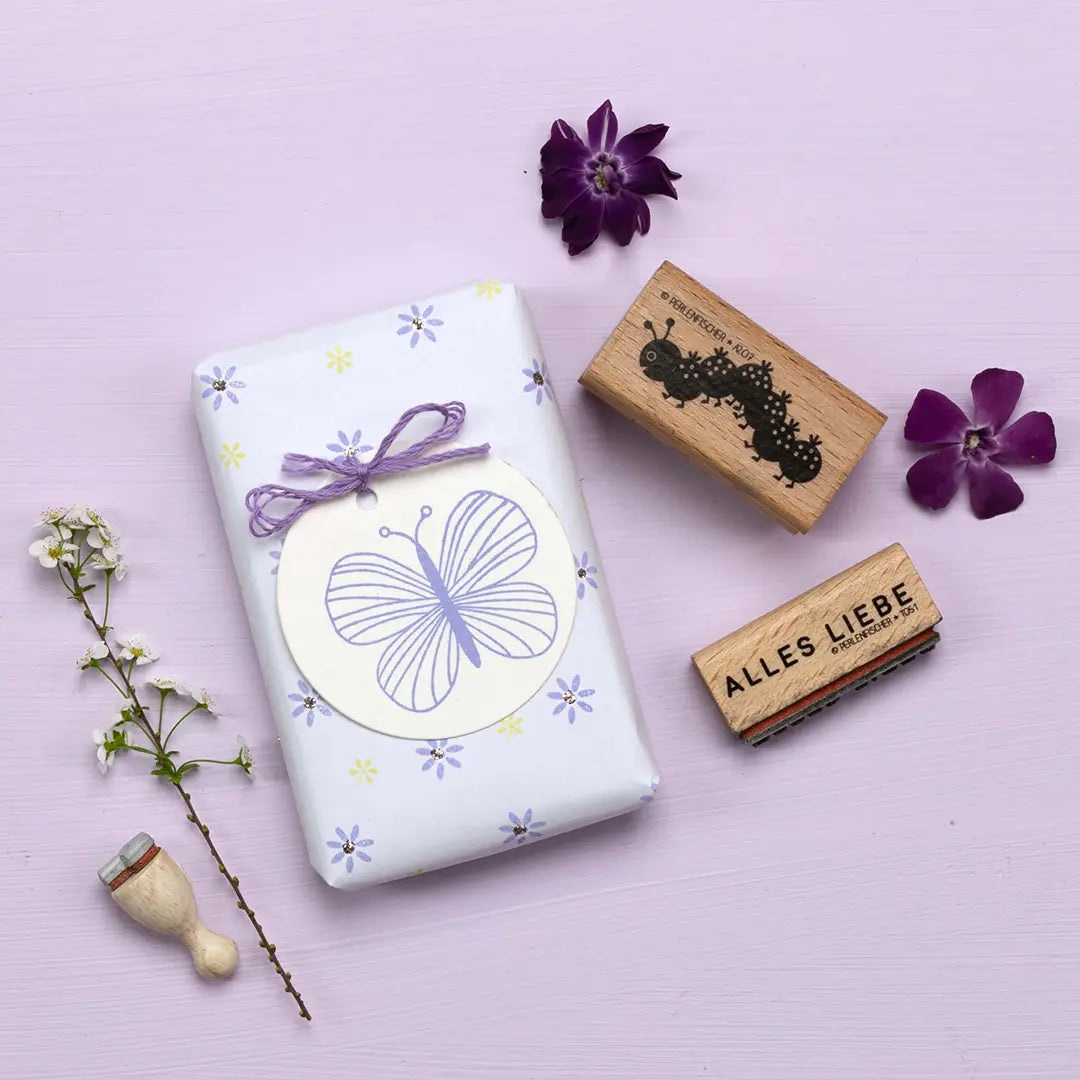 Everyone is happy about flowers, especially stamped ones!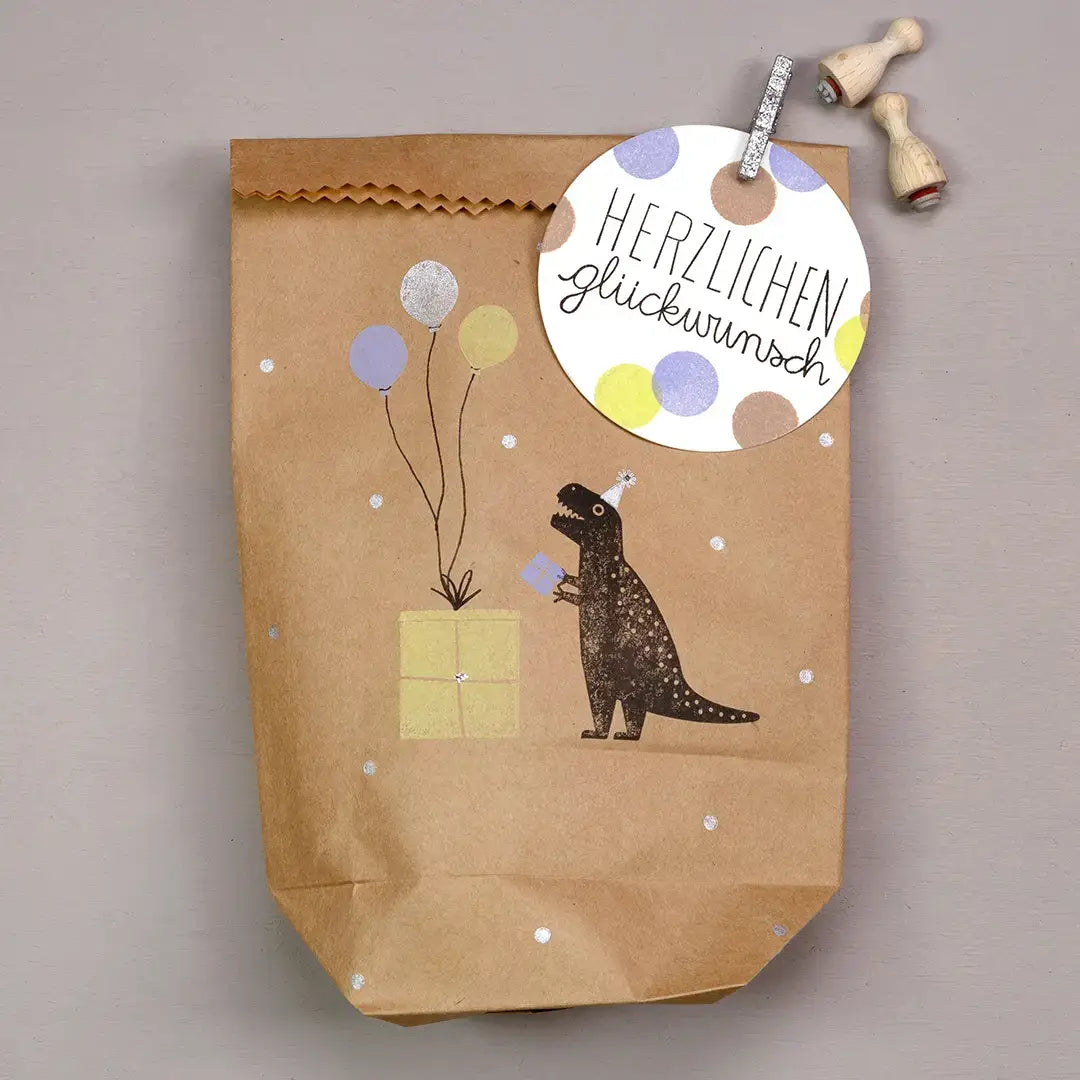 Brightly colored paper bags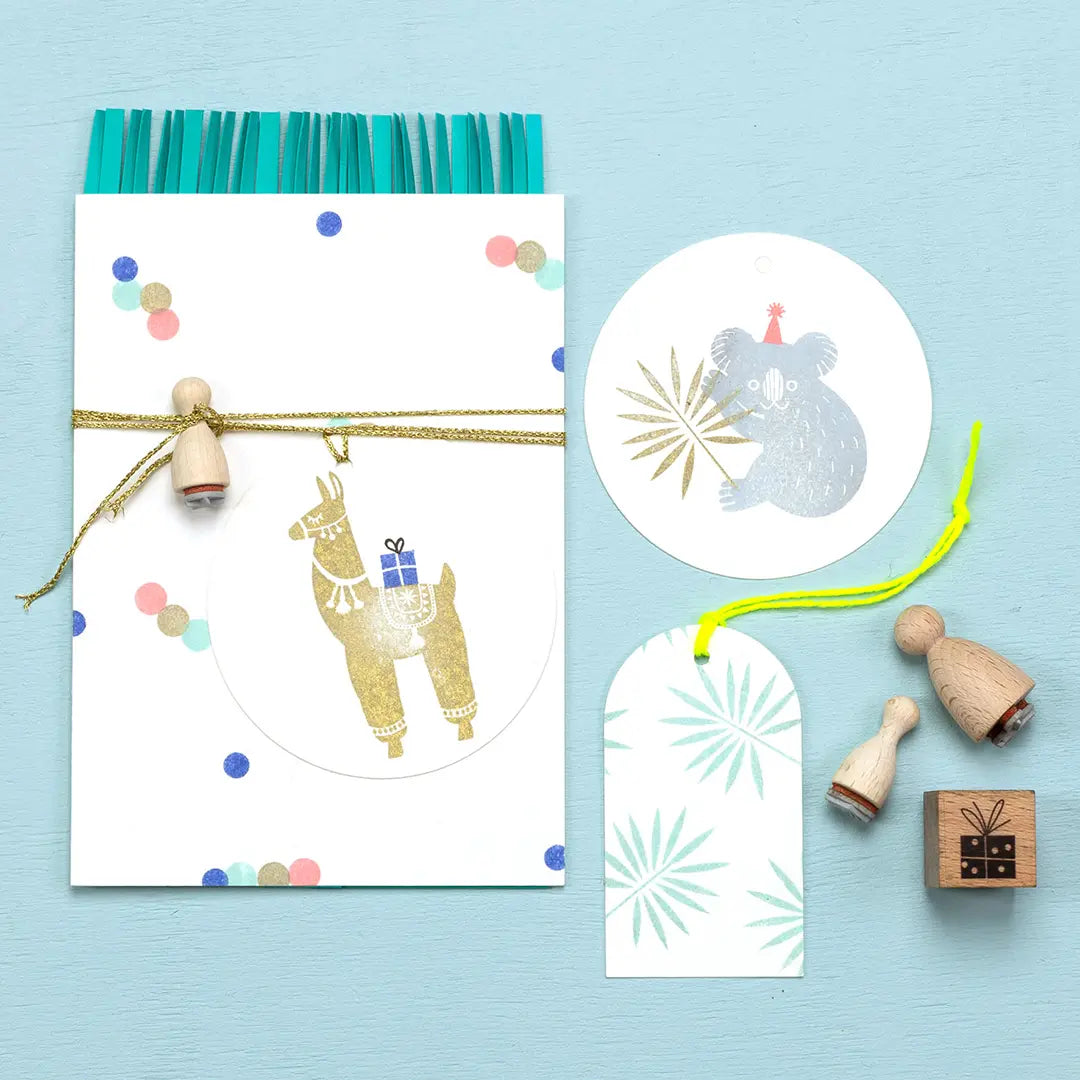 Tie a mini stamp around the greeting card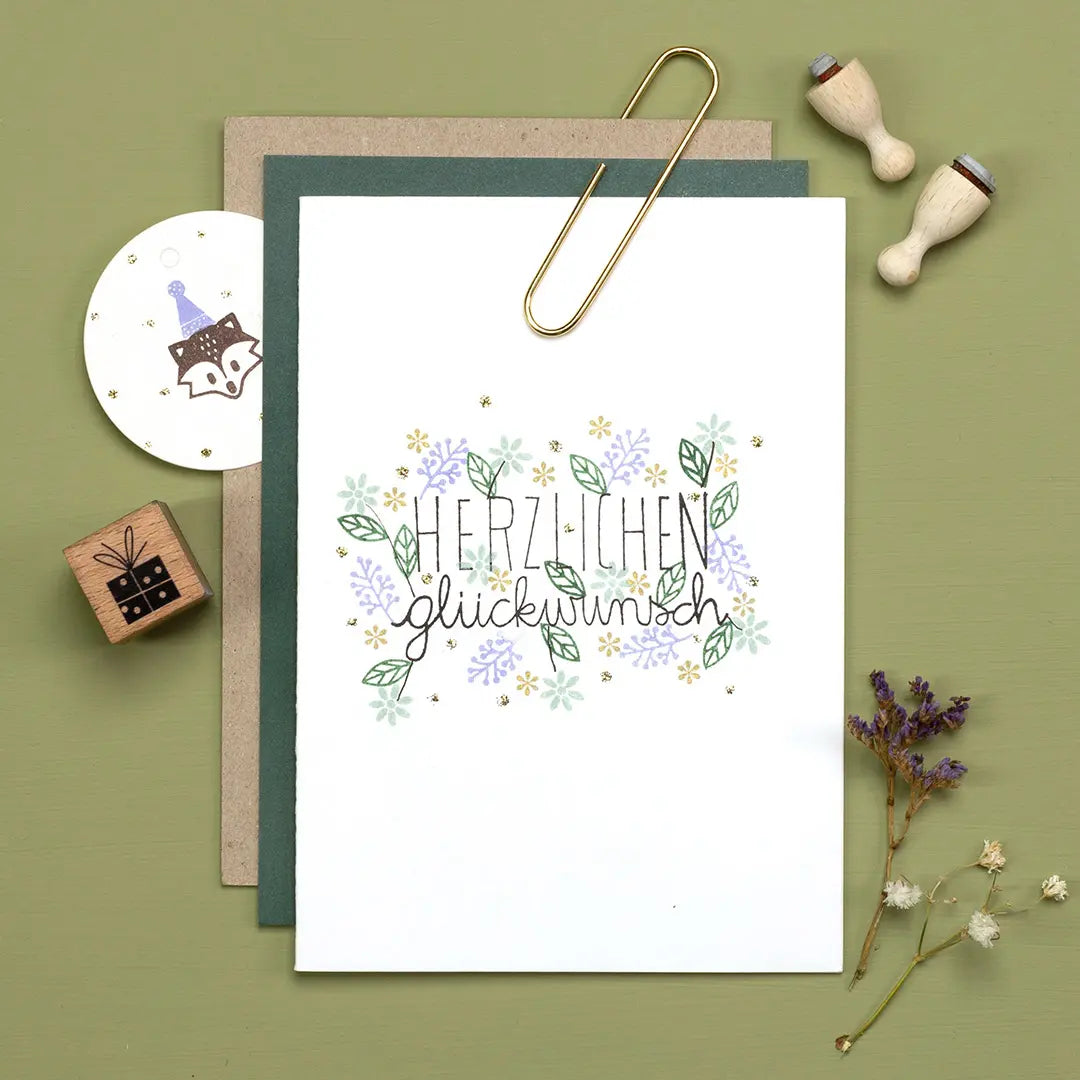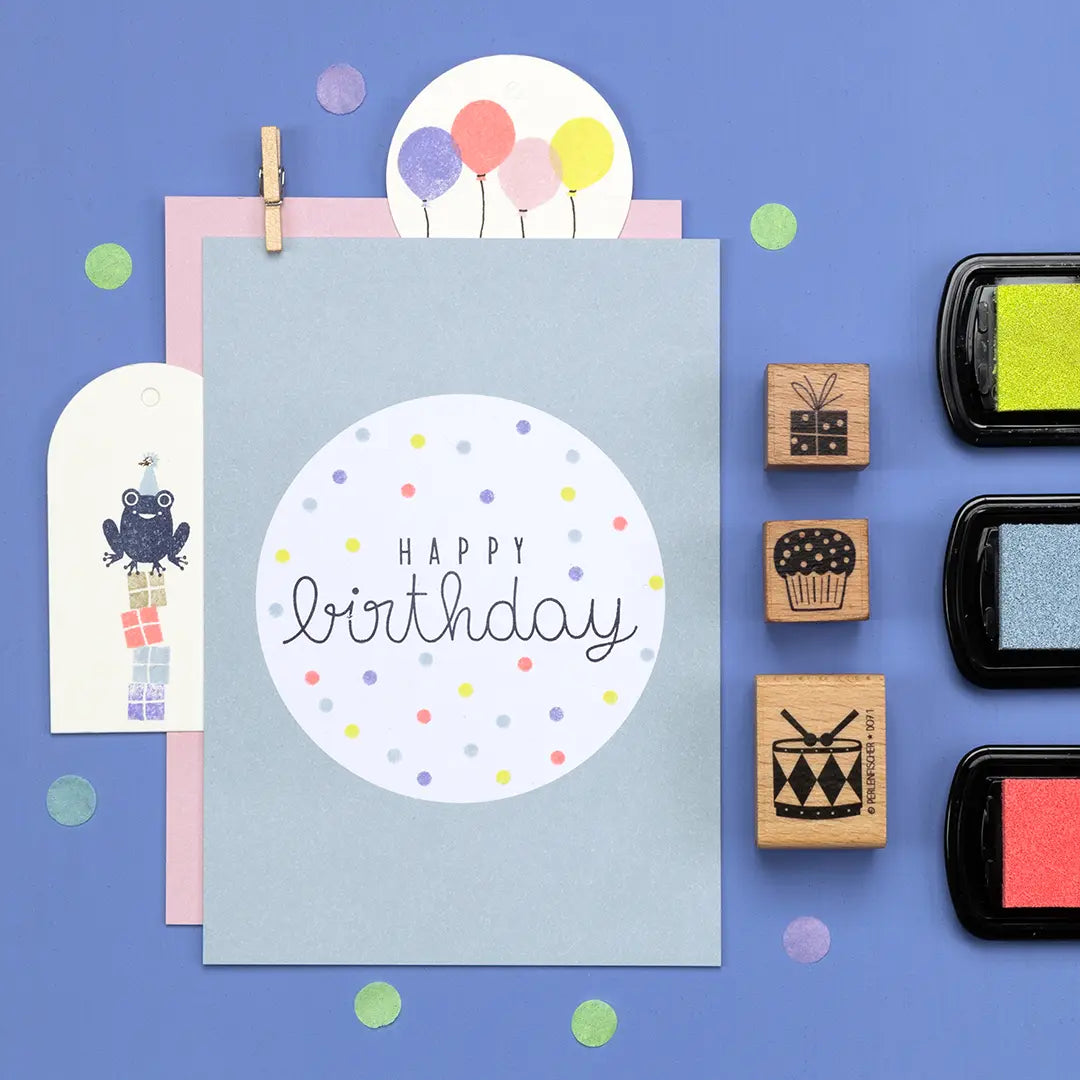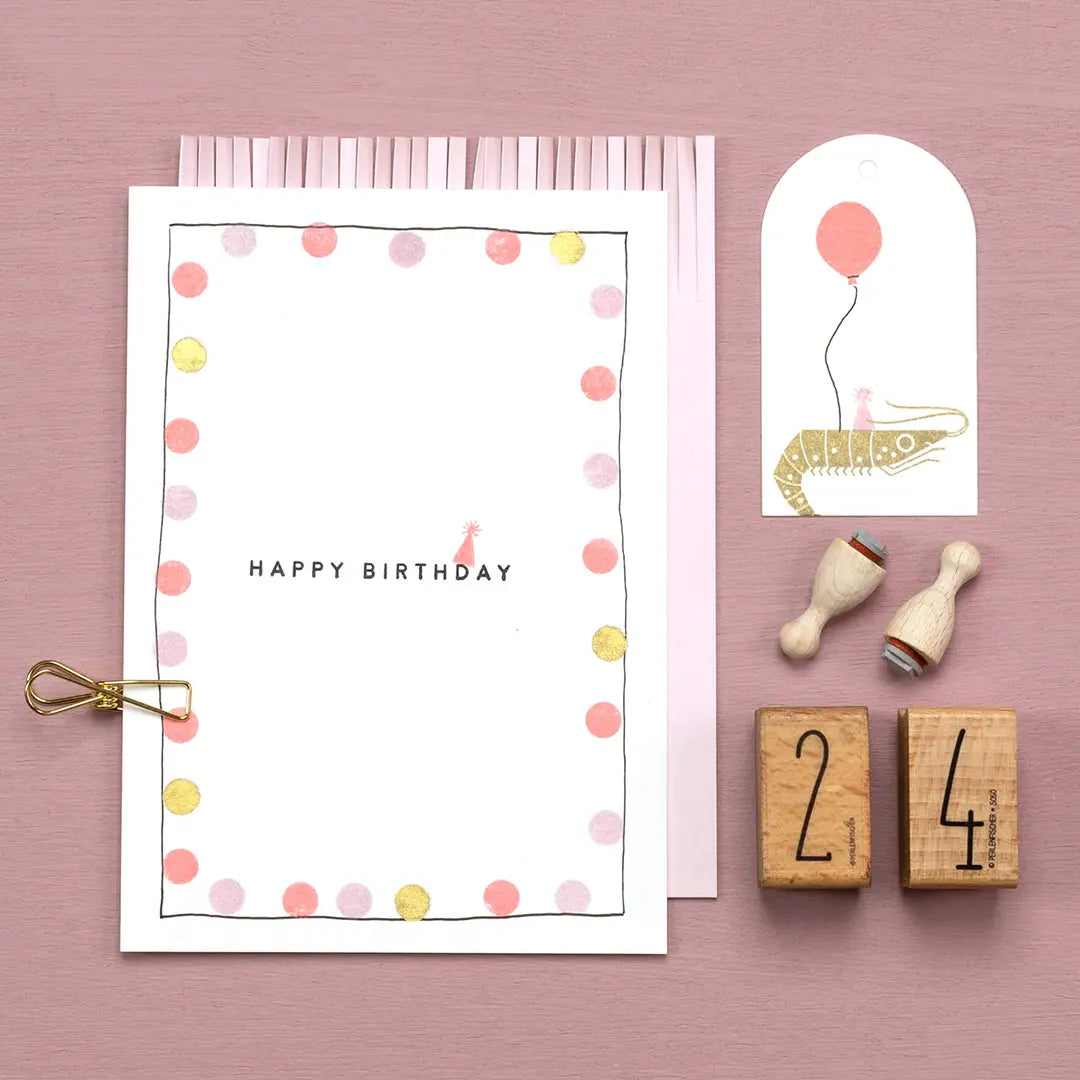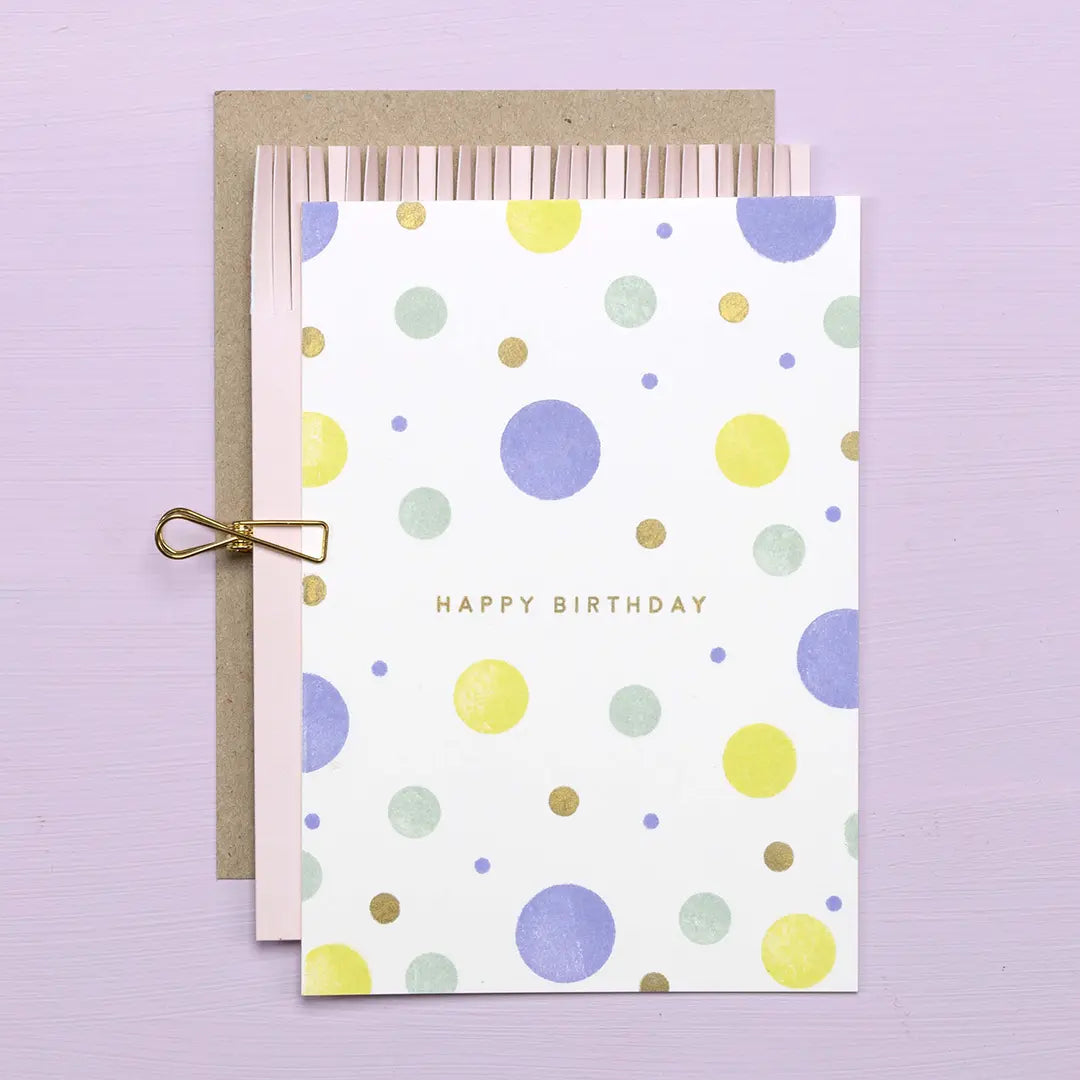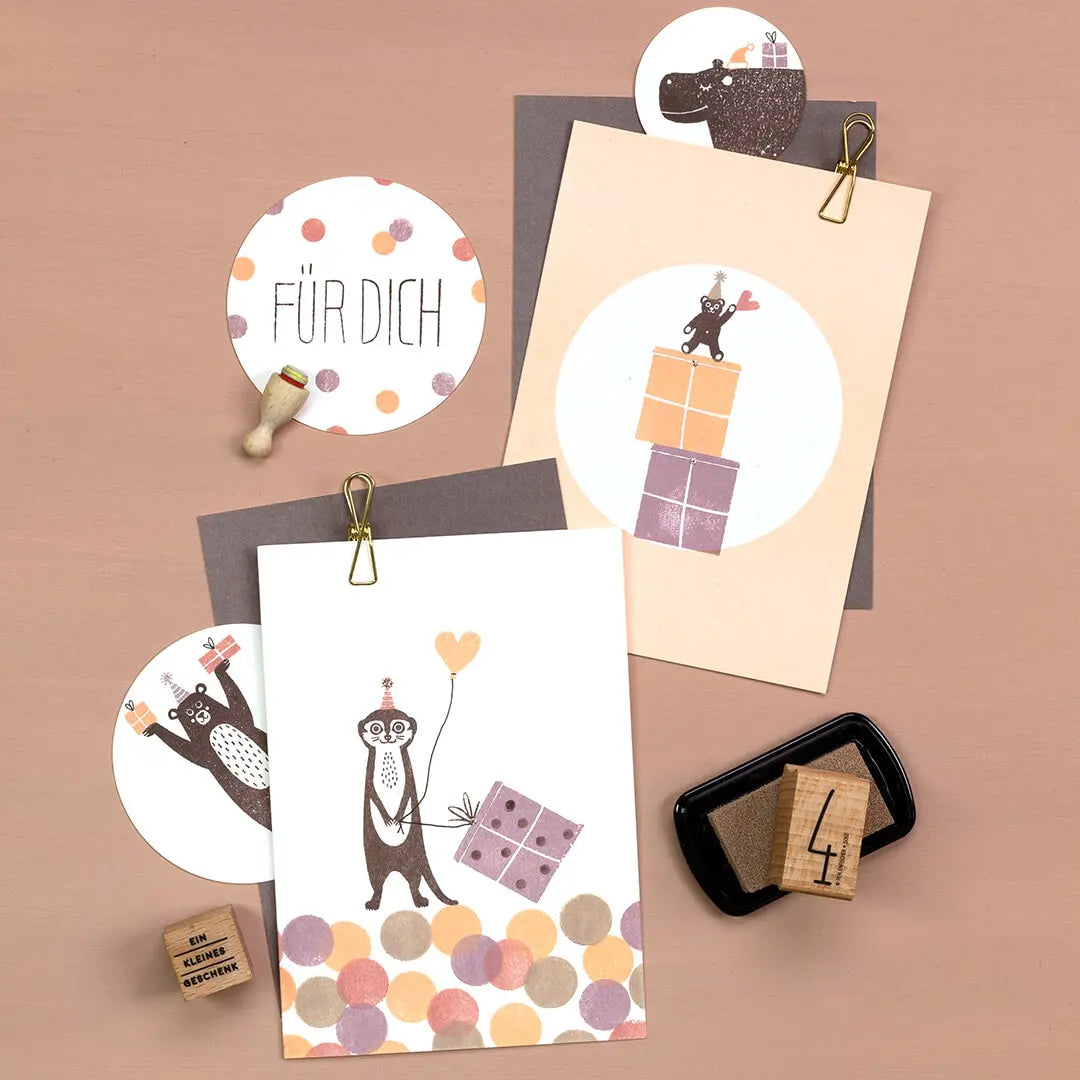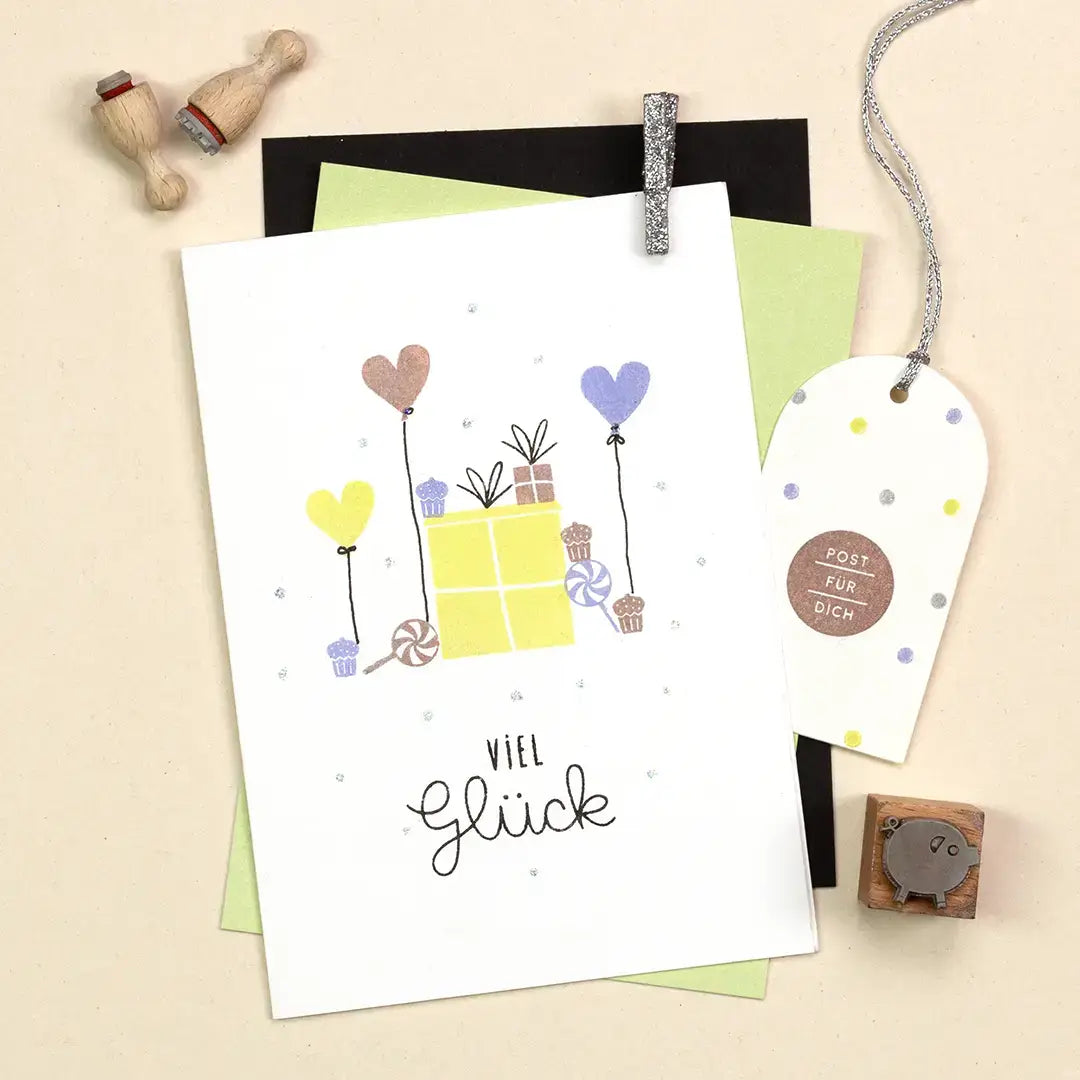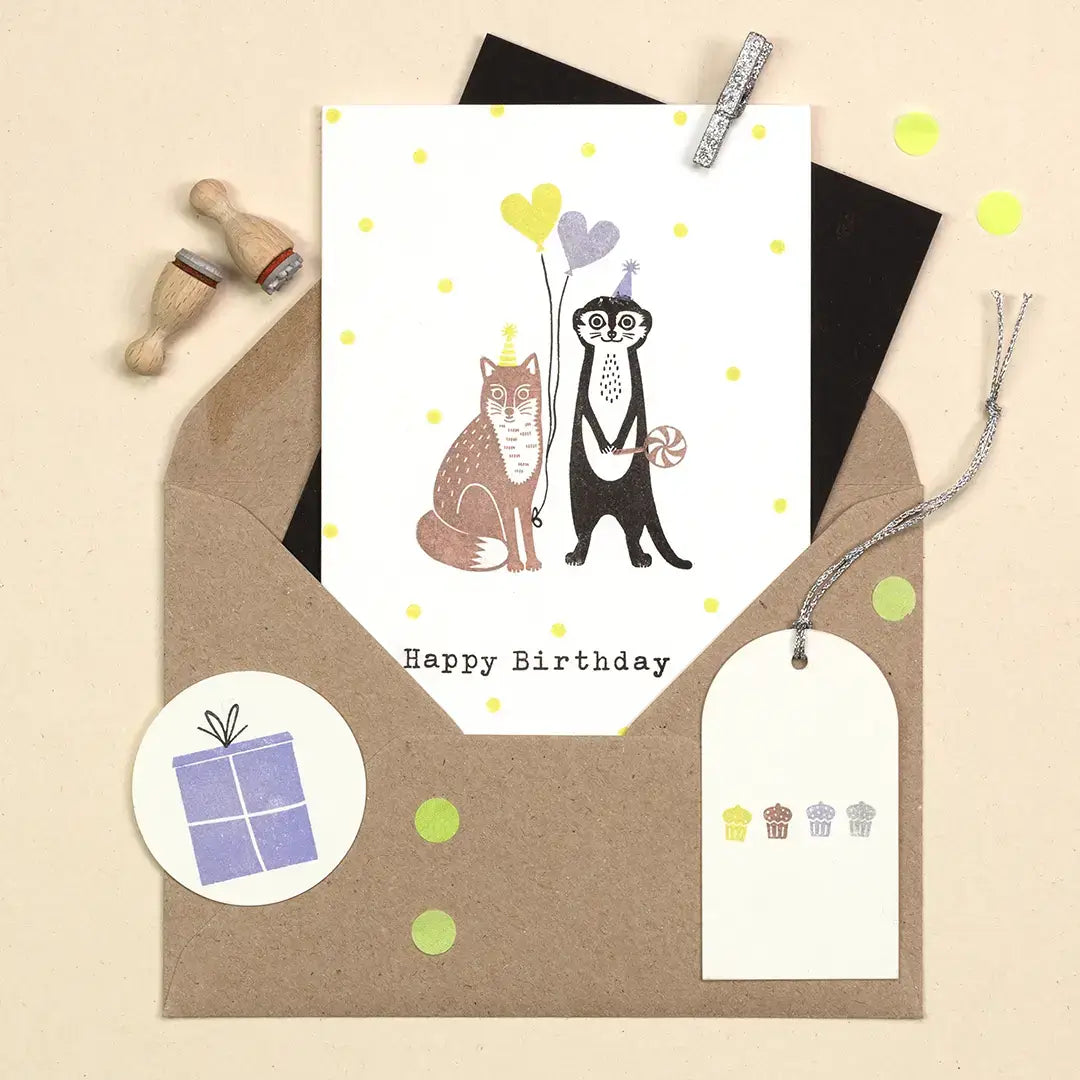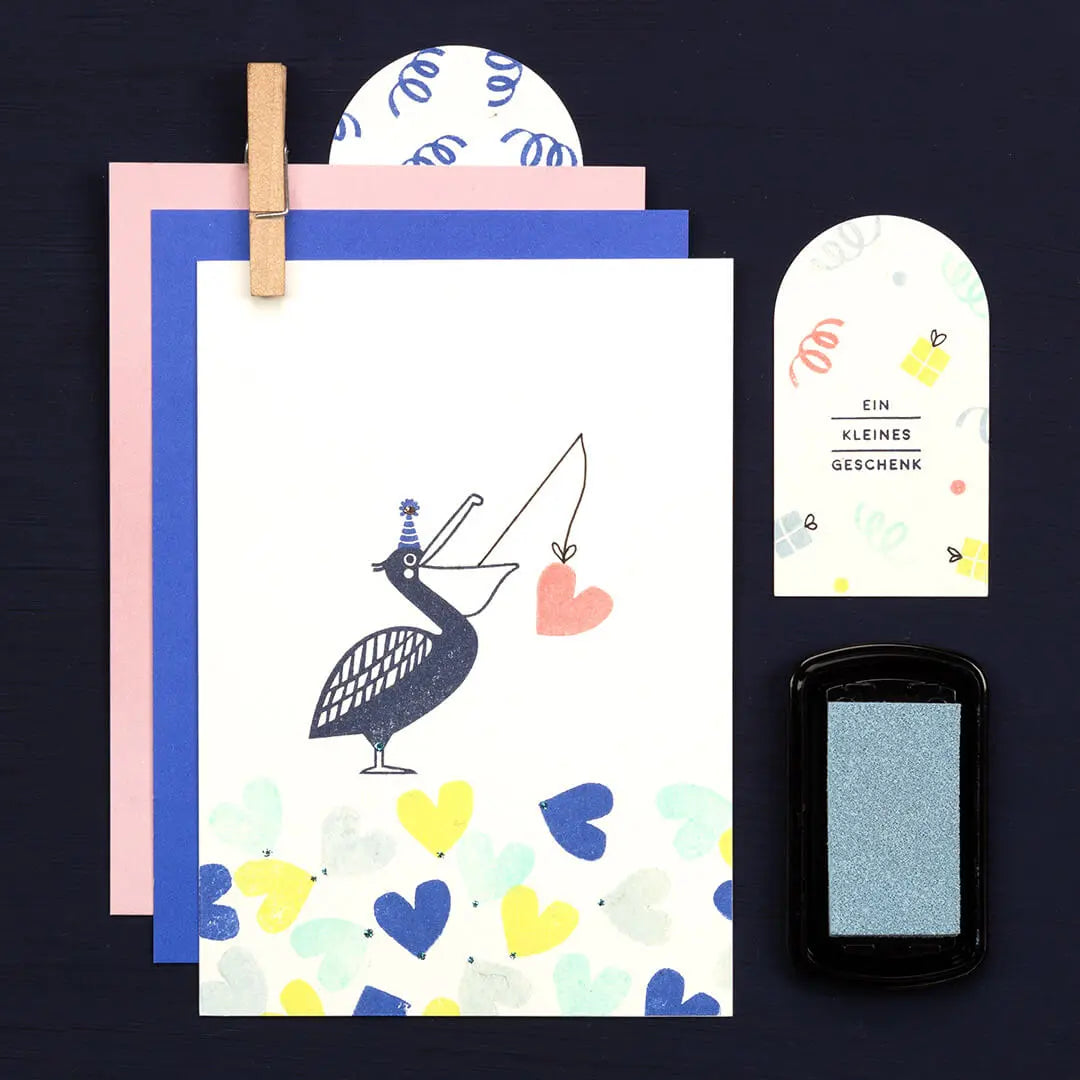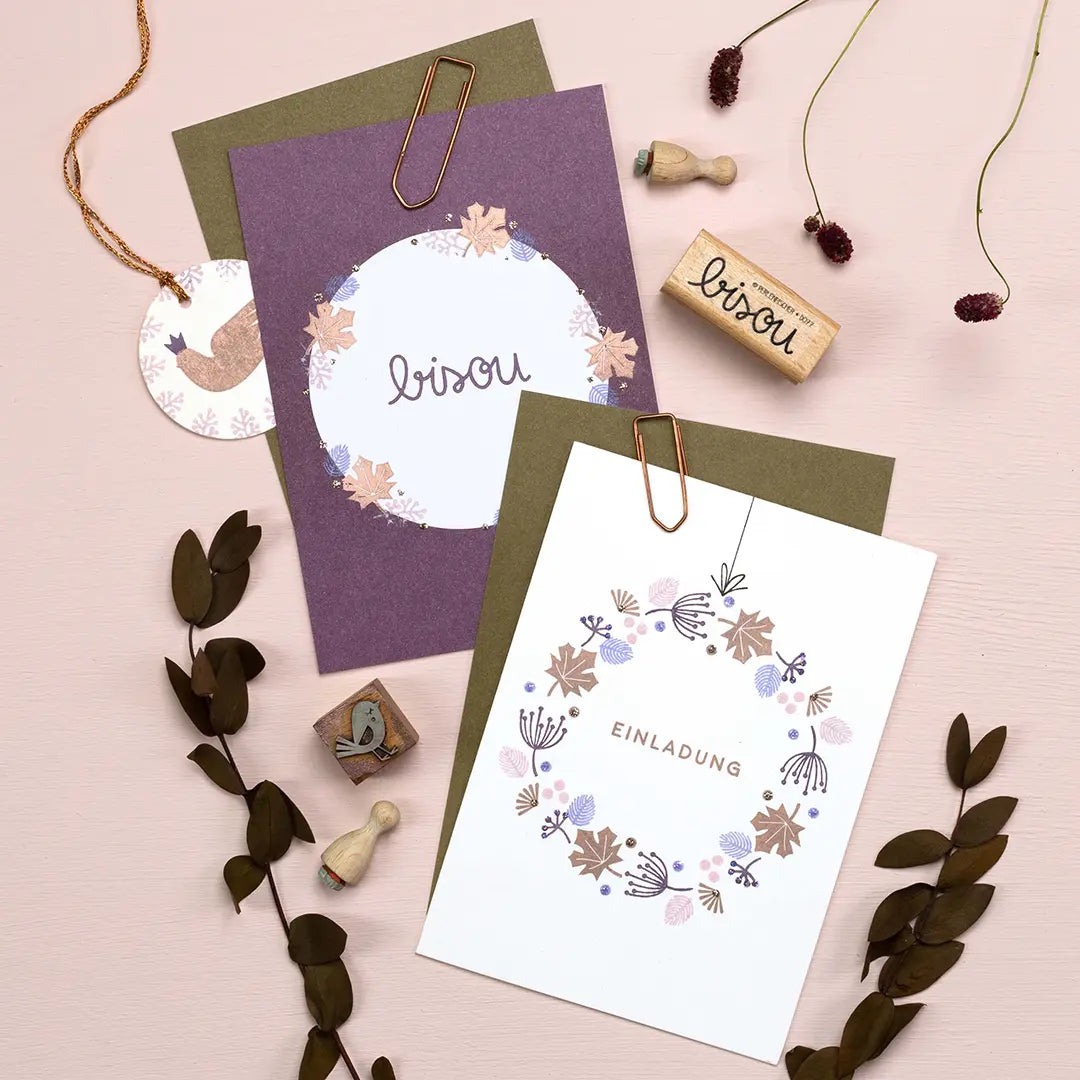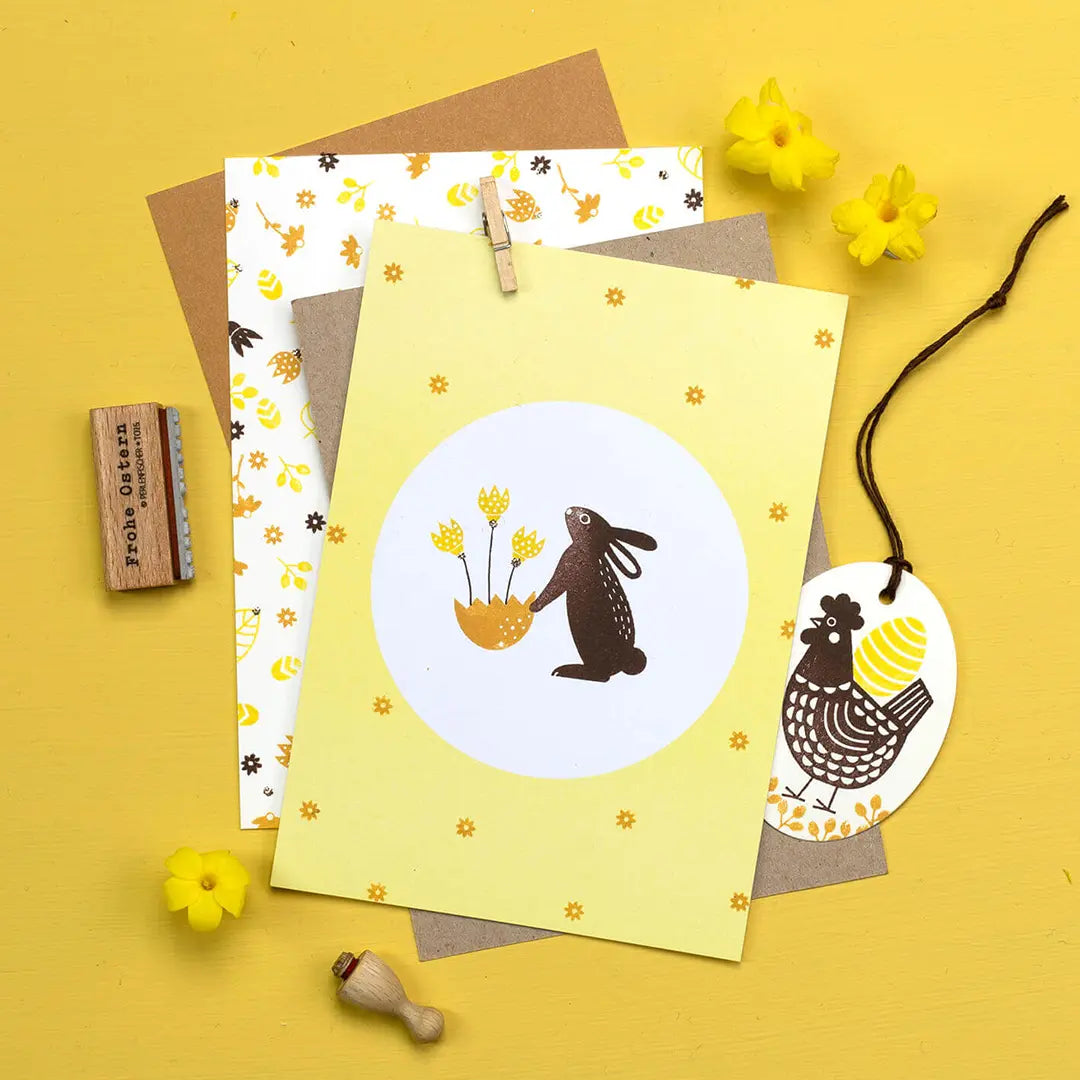 Nice greetings with mini stamps
Greeting cards with heartfelt sayings
Stamp personalized cards with all kinds of lettering. In combination with small matching stamp motifs, you can stamp a nice greeting for any occasion.
mini stamps for easter
Springtime stamps for Easter
There is an incredibly large selection of stamp motifs and DIY ideas for Easter. From Easter baskets to greeting cards, decorative pendants on the Easter bush with Easter eggs, bunnies, chicks and more.
mini stamps for wedding
Wedding stamp motifs - for invitations, greeting cards or DIY decorations
Stamp personal congratulations, individual invitation cards and unique wedding decorations for the celebration of love. for more loving motifs and lots of inspiration, take a look at our wedding stamps category.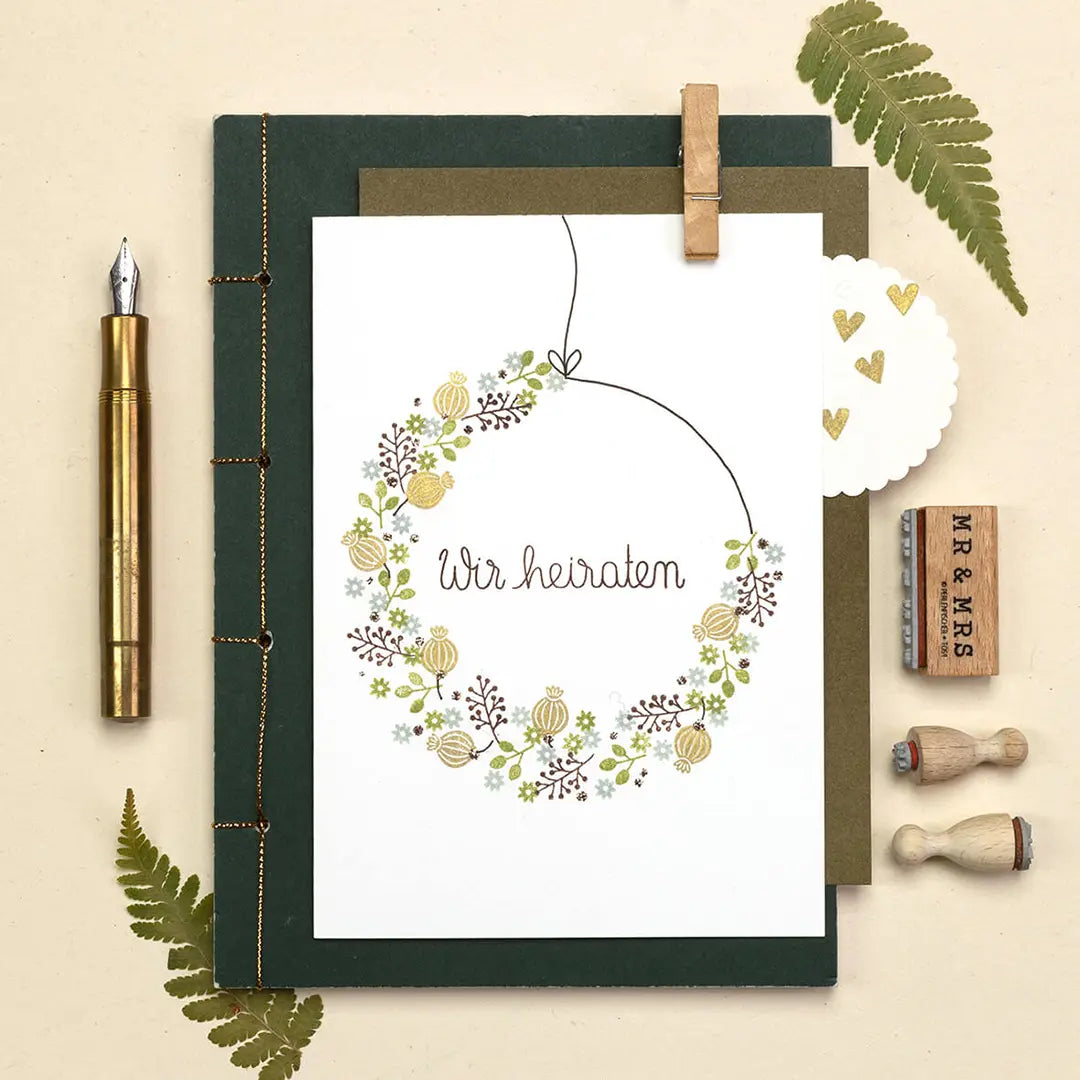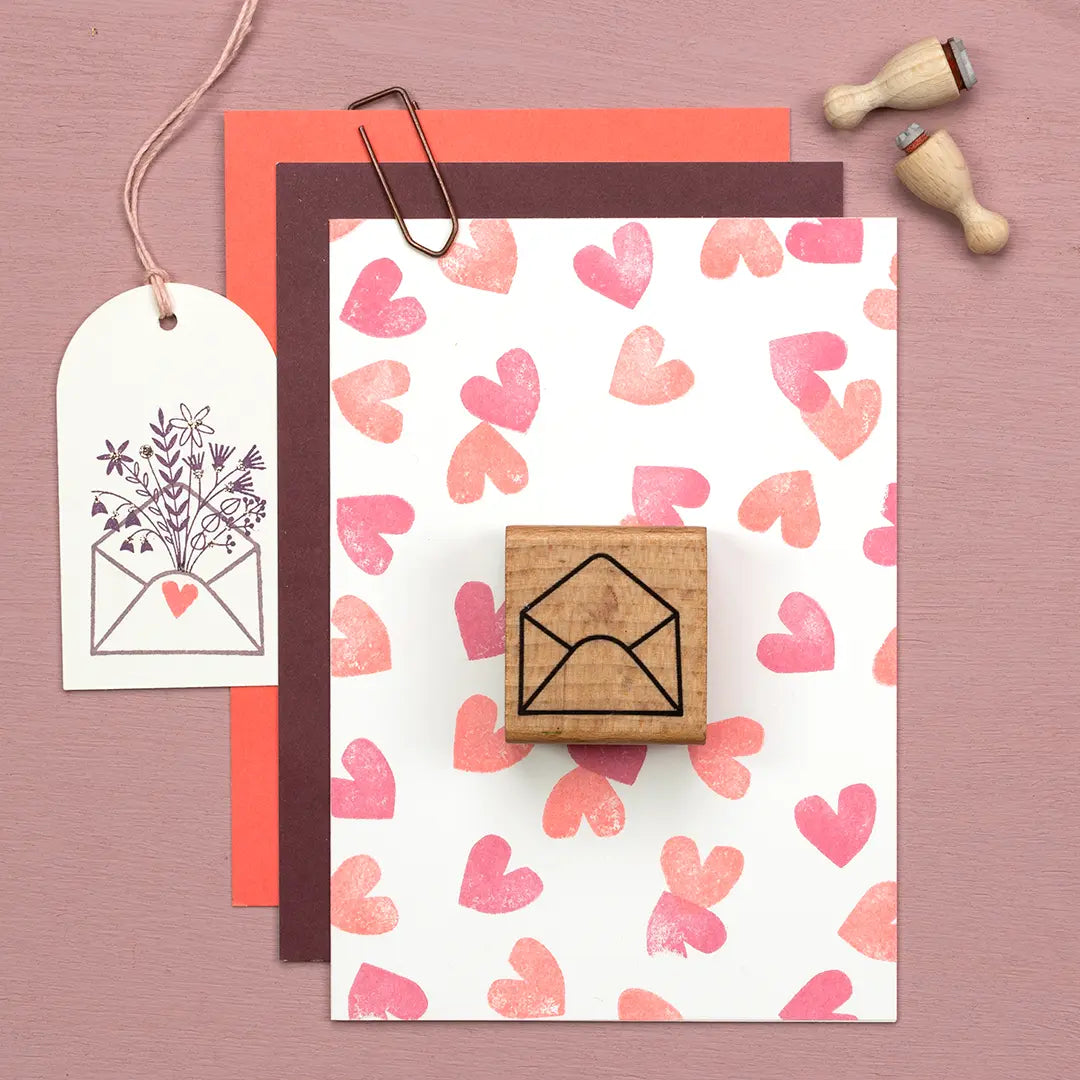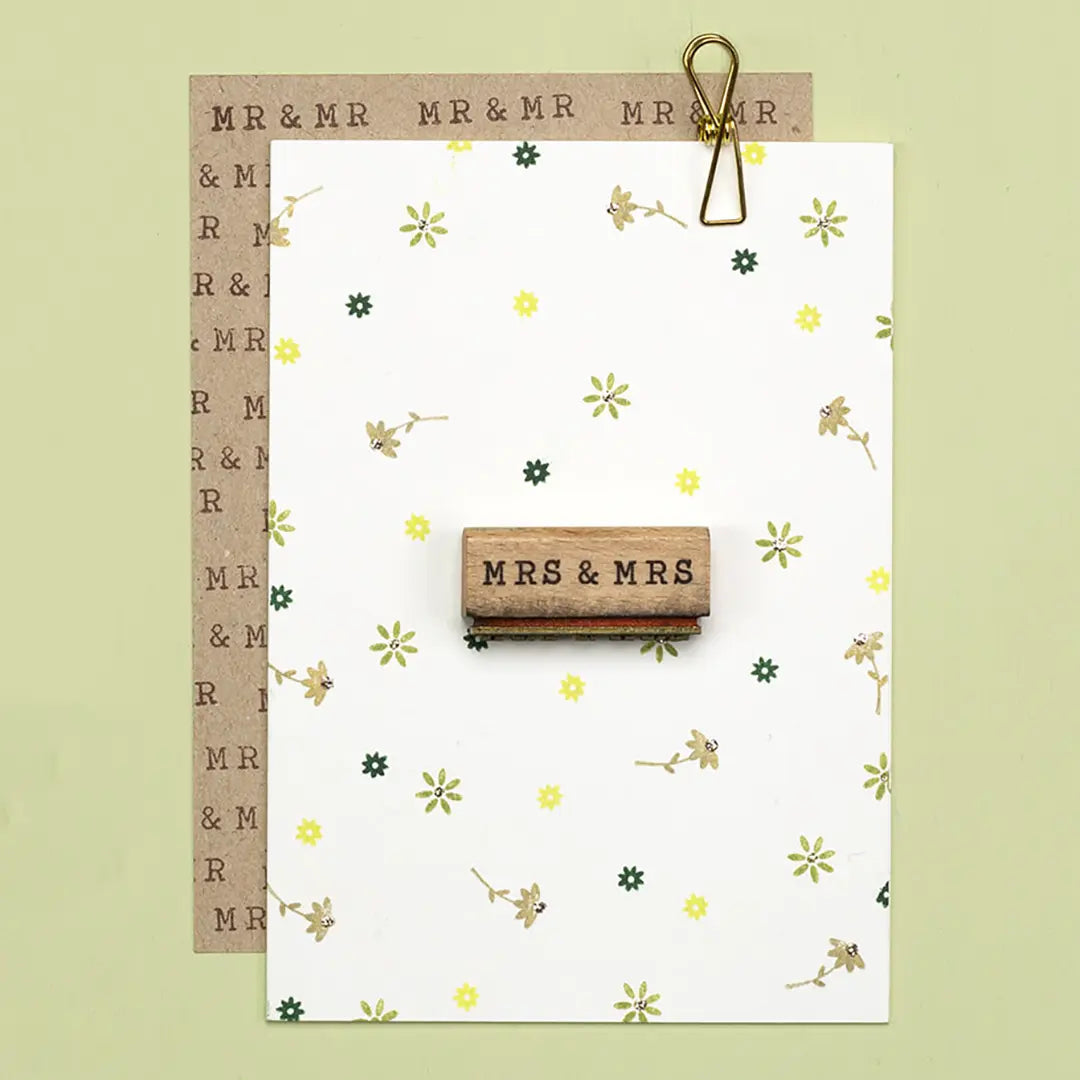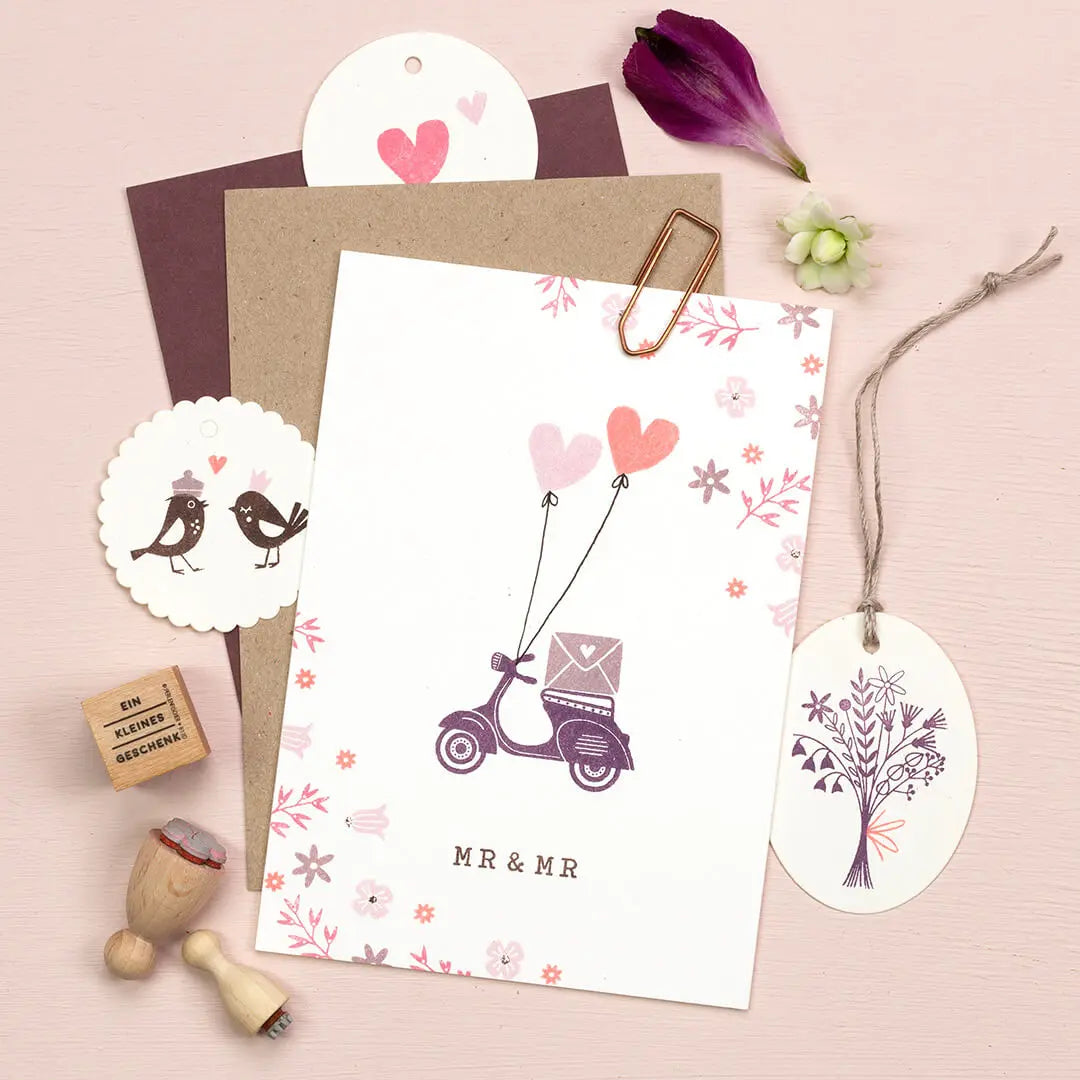 Combine mini stamps and large motifs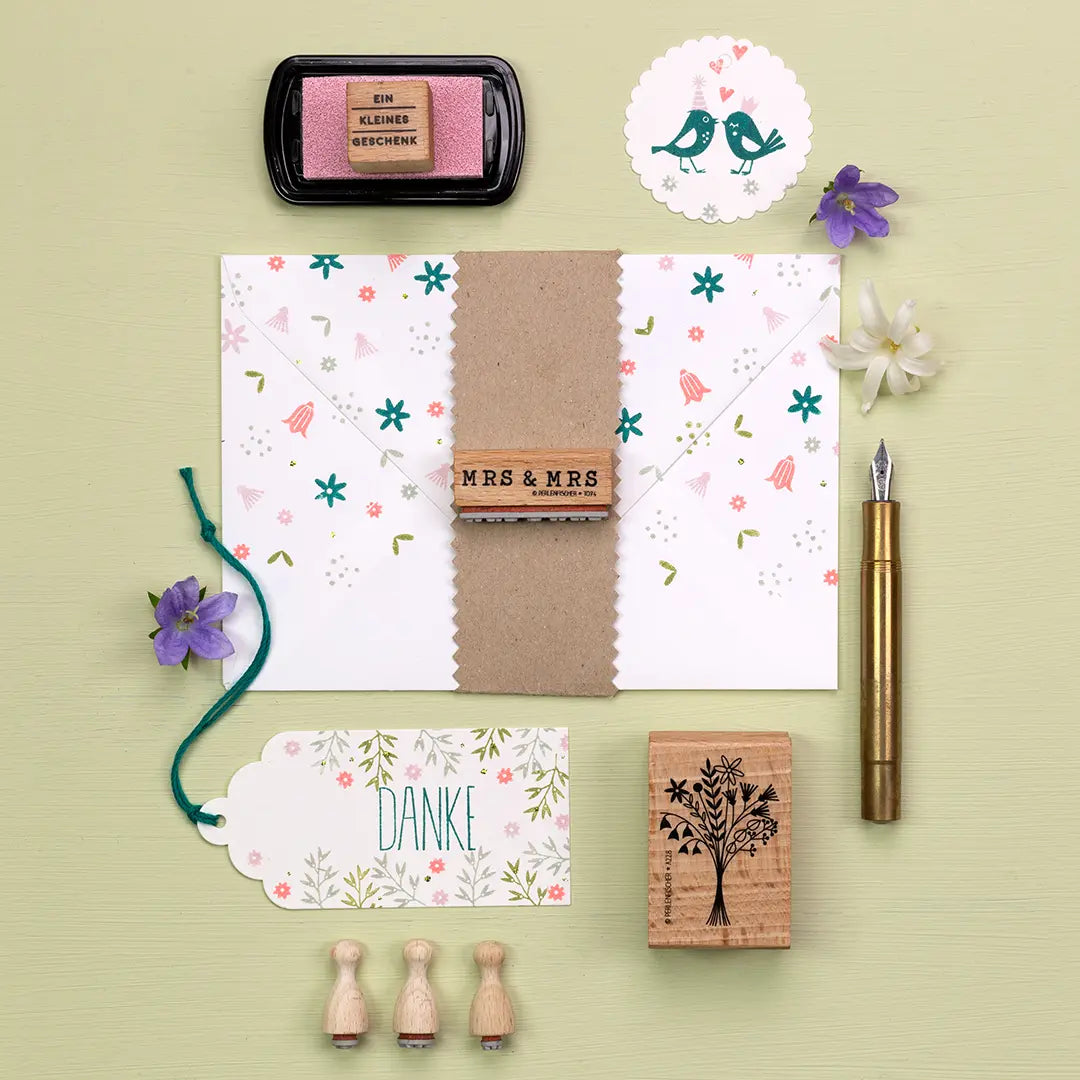 small stamps for kids
Playful & cute mini stamps for our little children
Our mini stamps are perfect for a nice creative afternoon with the little stamp masters. You can stamp invitation cards for the next children's birthday party, individual pictures for the room of your kid, varied timetables or bookmarks for all book lovers. In our category stamps kids you will find a great selection of playful stamp motifs for occasions such as births, school enrolments, christenings, birthdaypartys and more.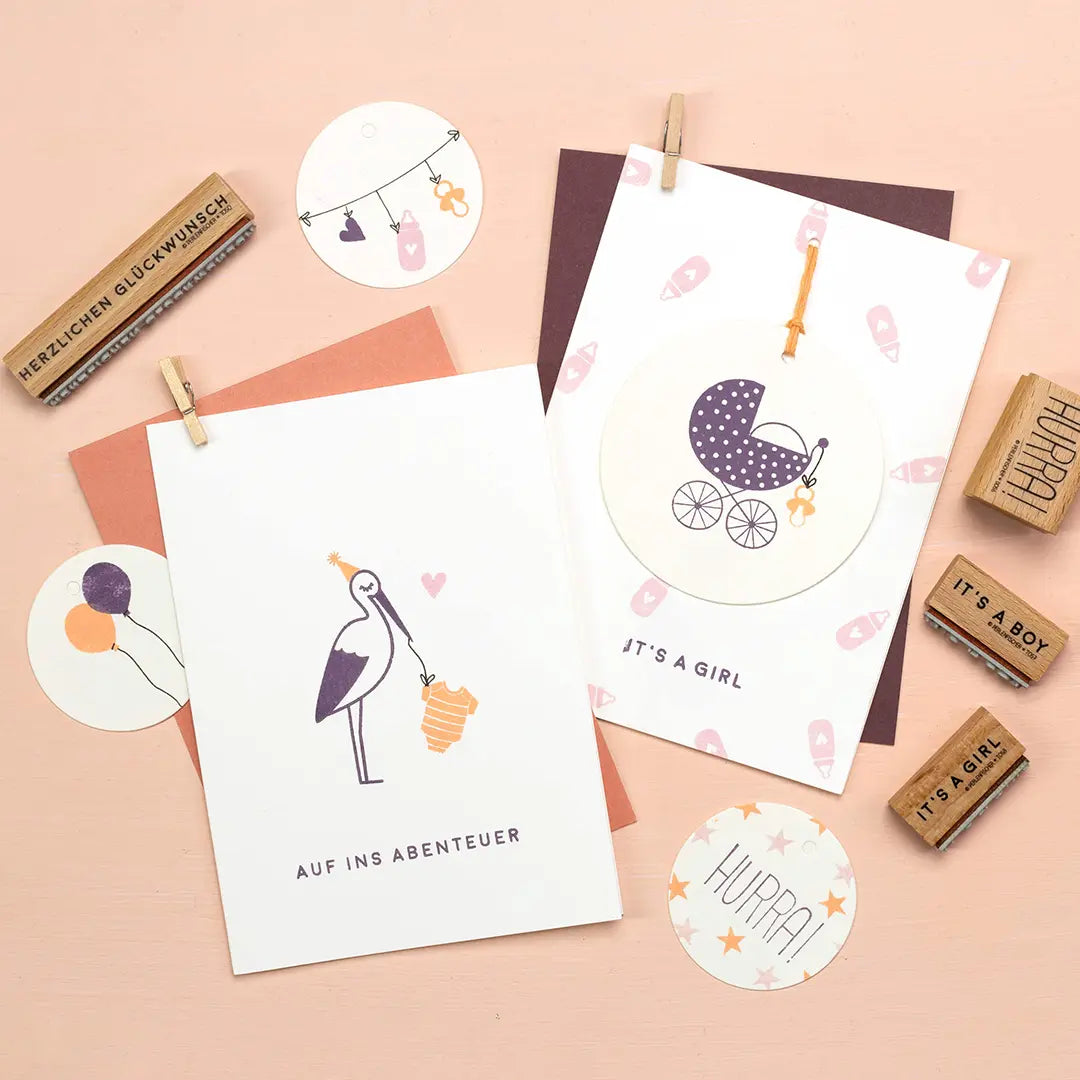 Congratulations on the birth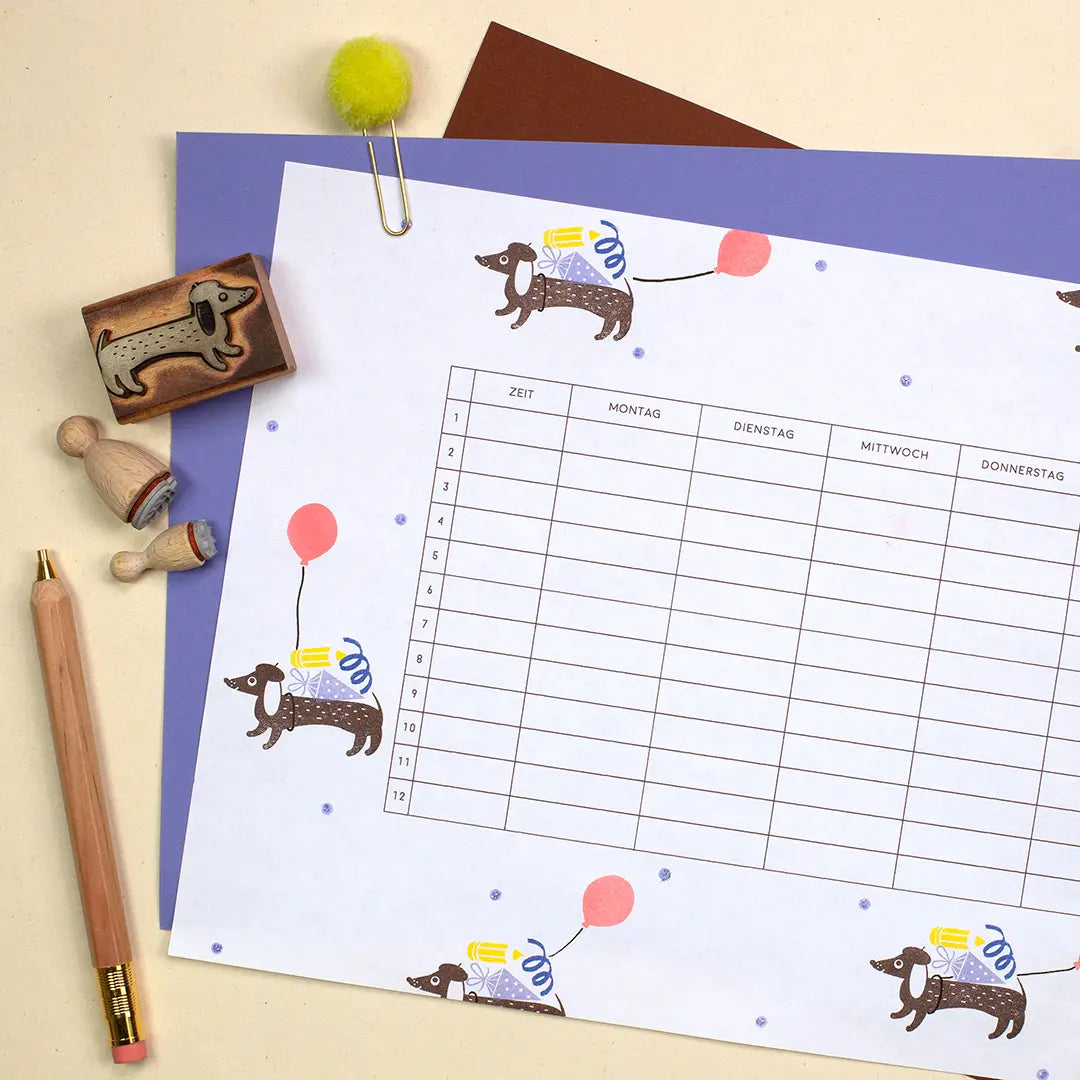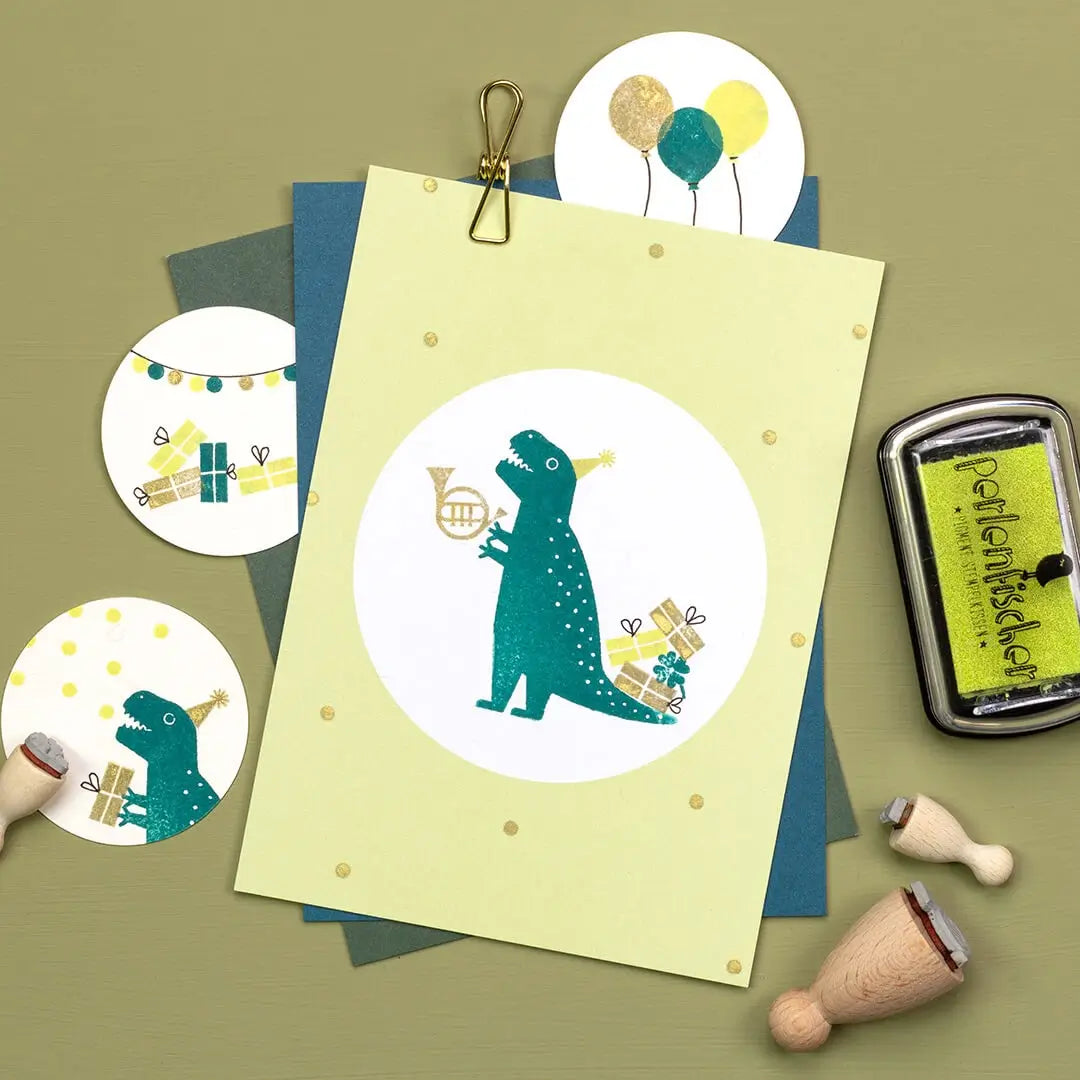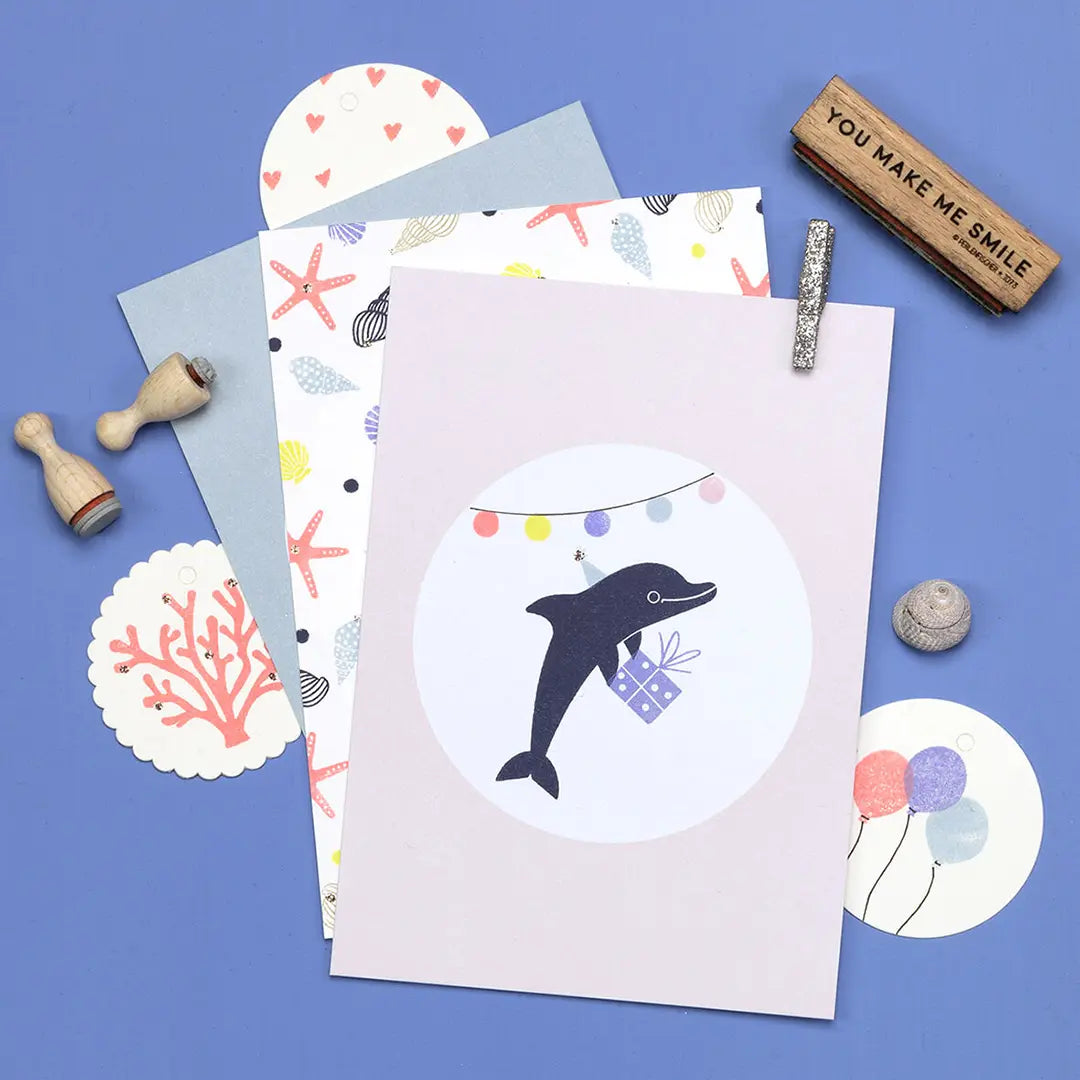 Colorful underwater world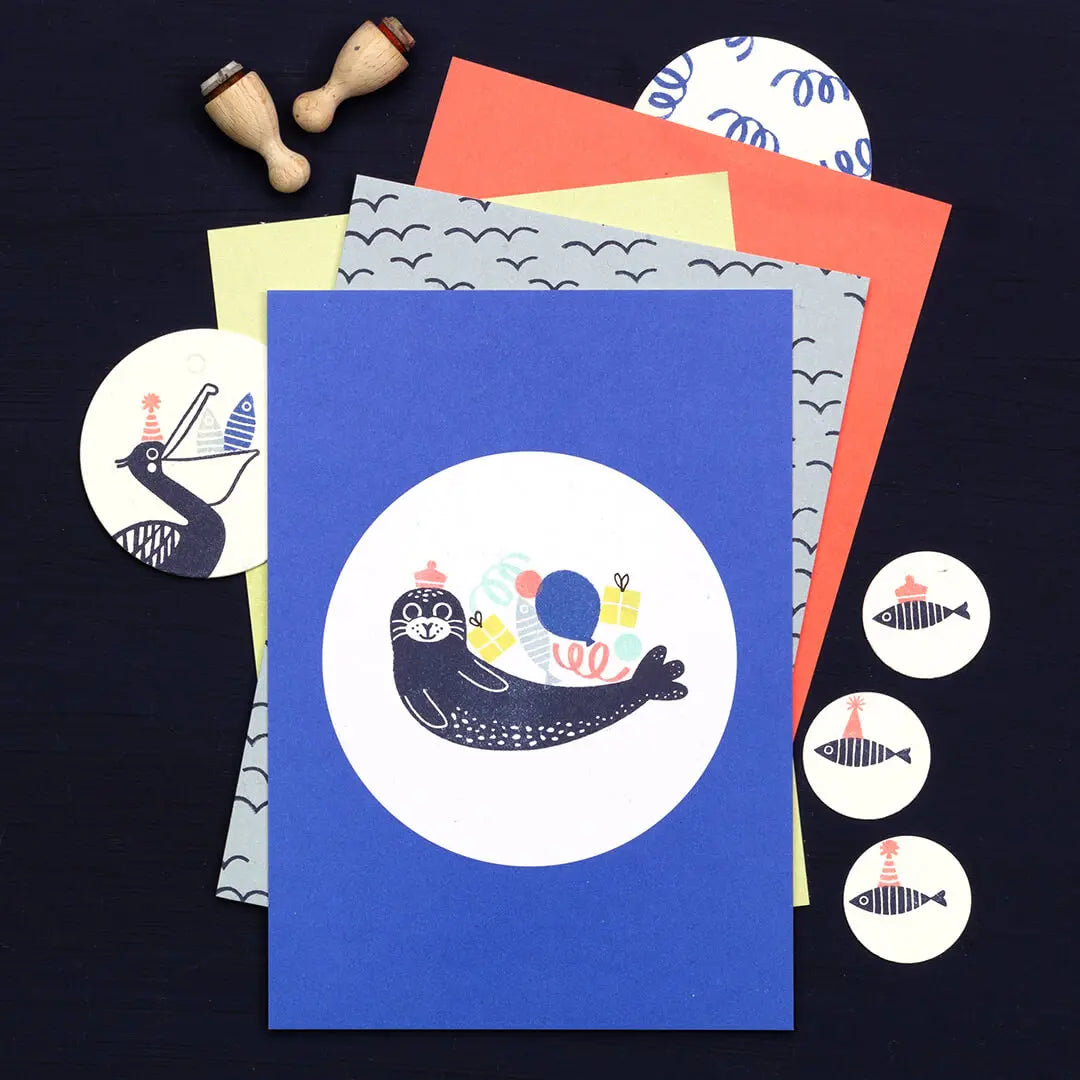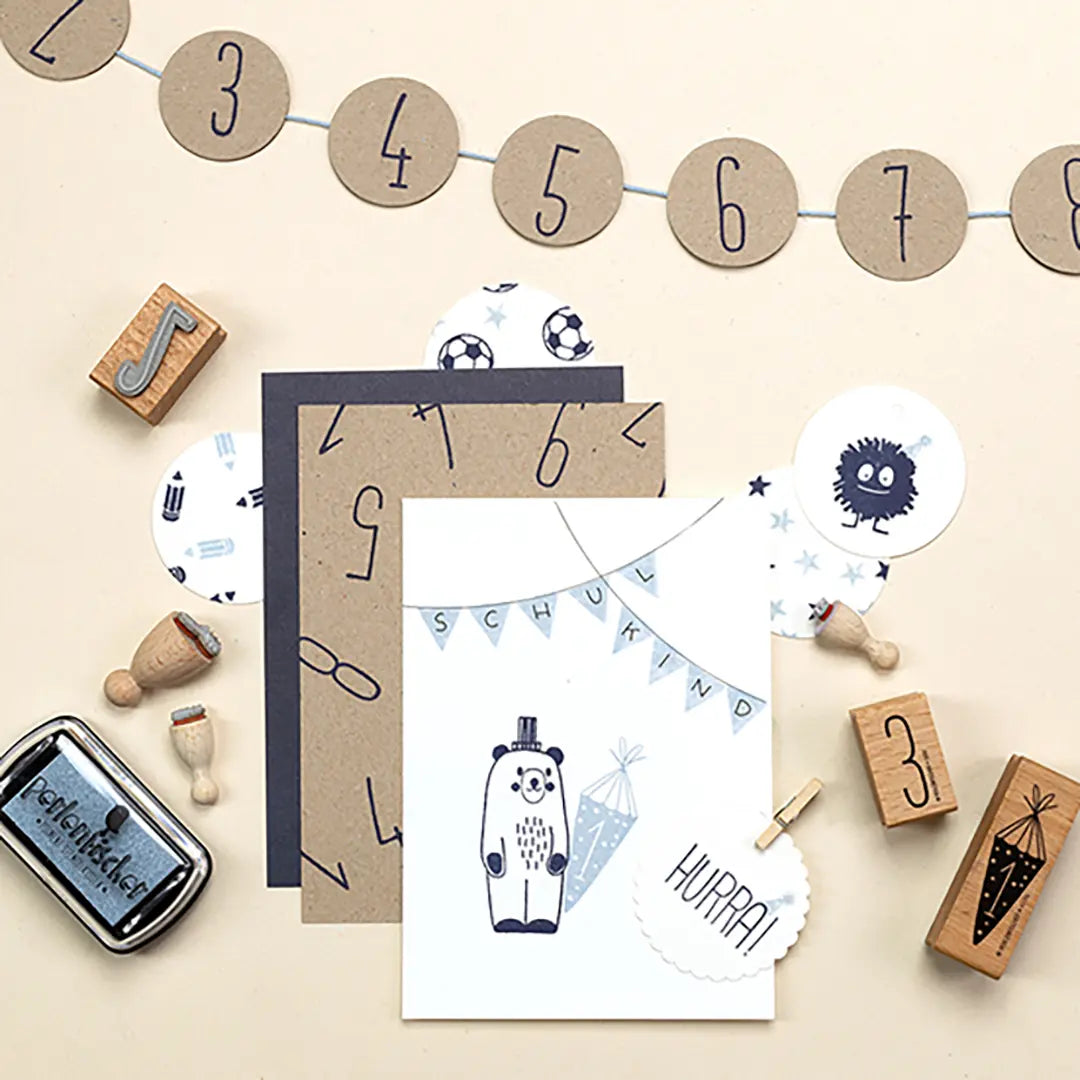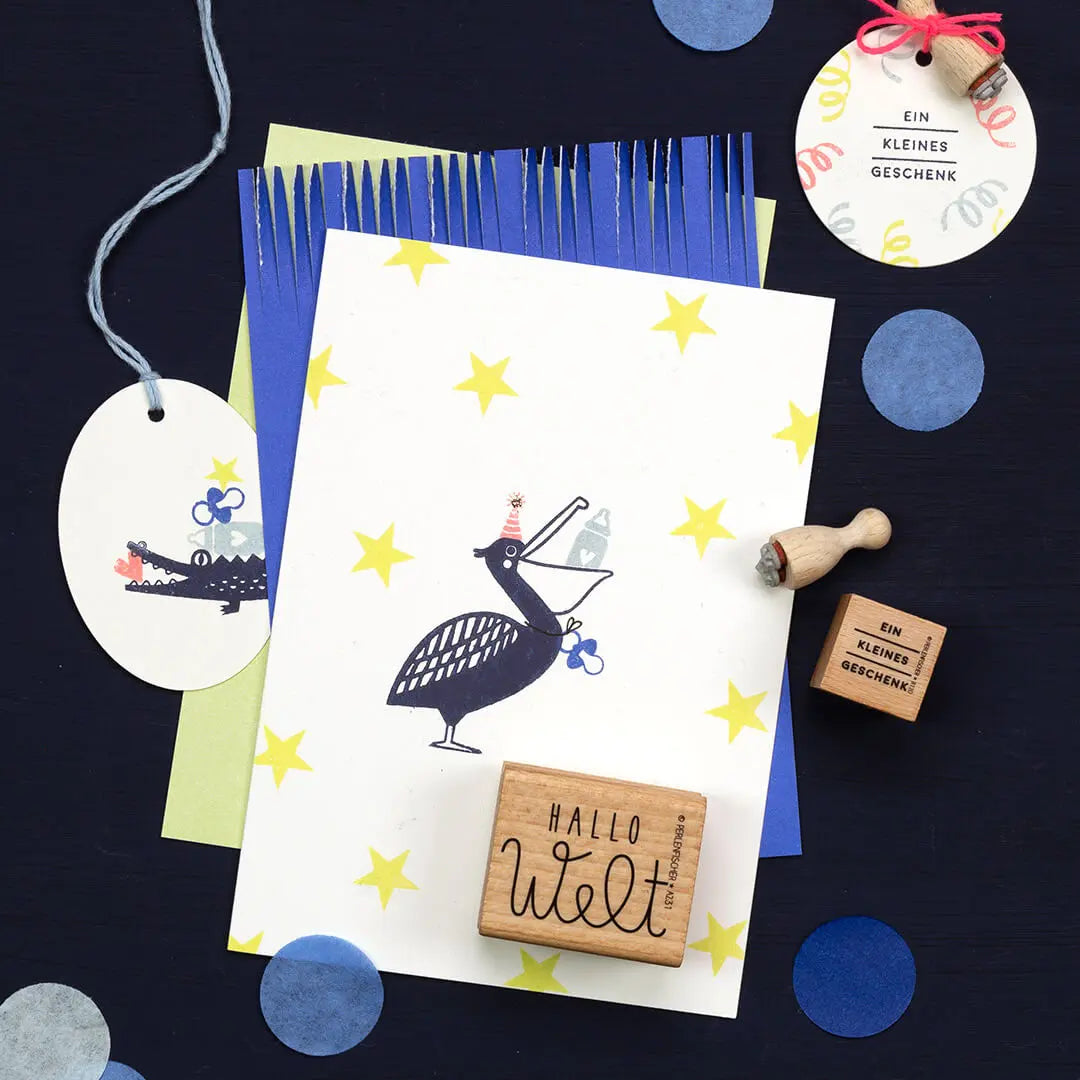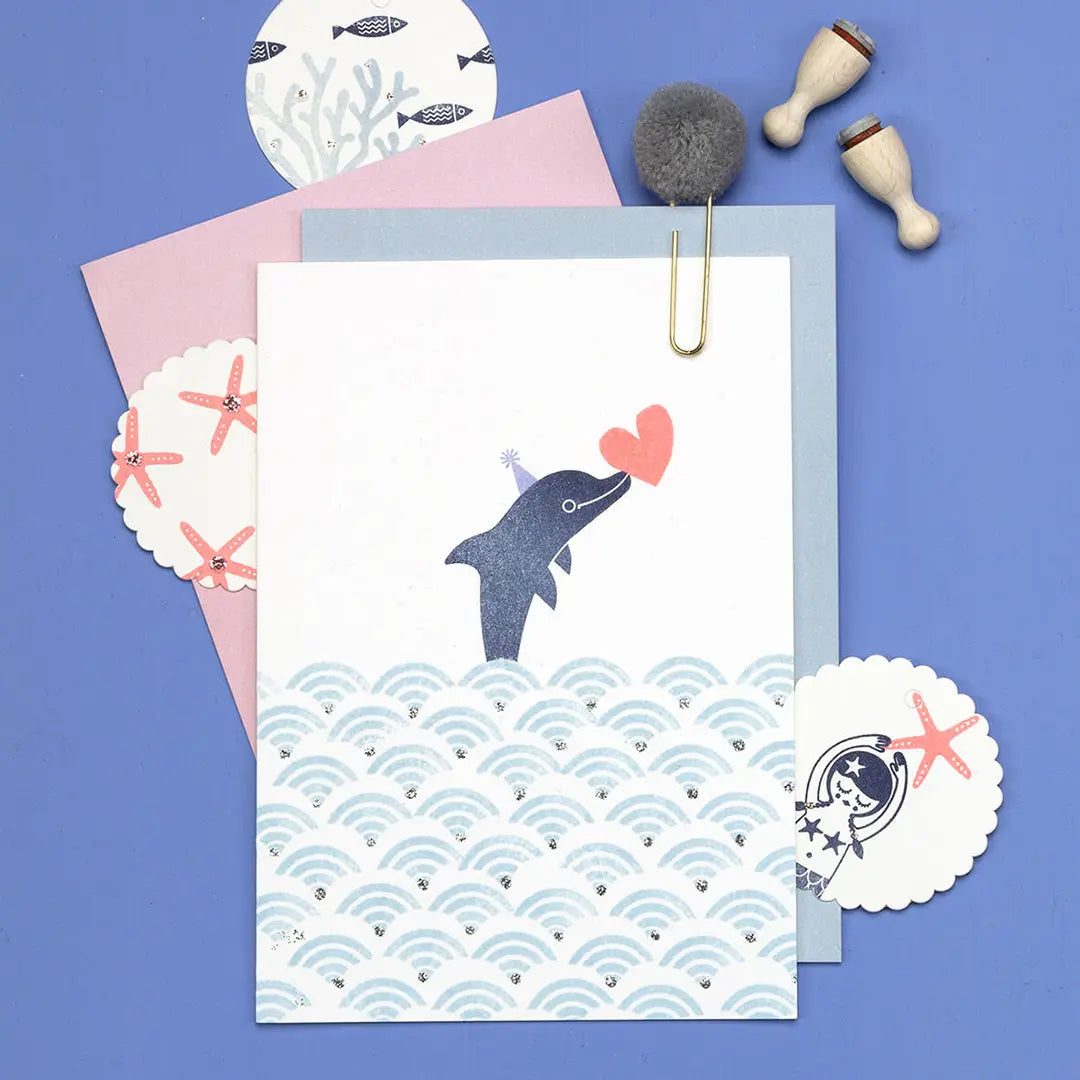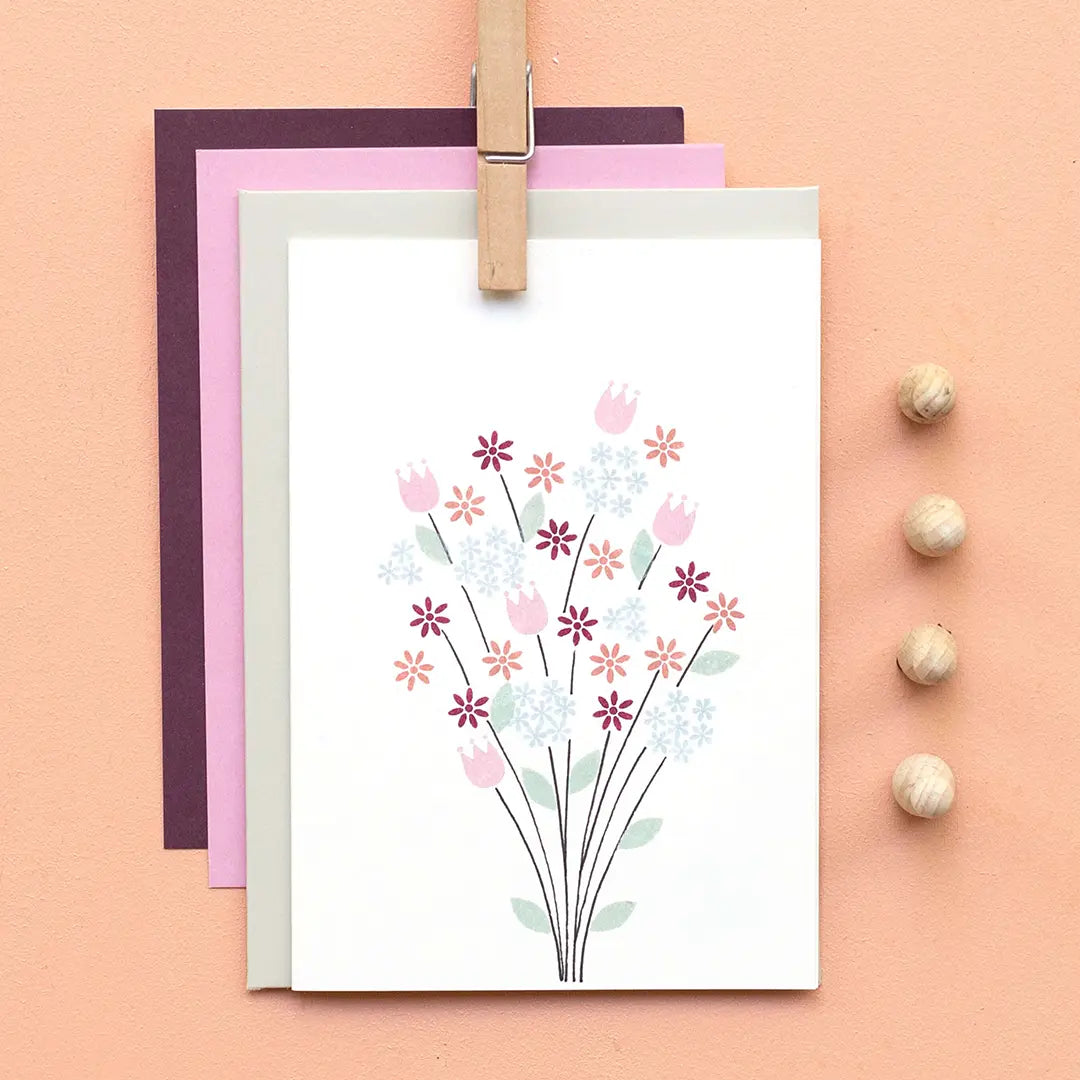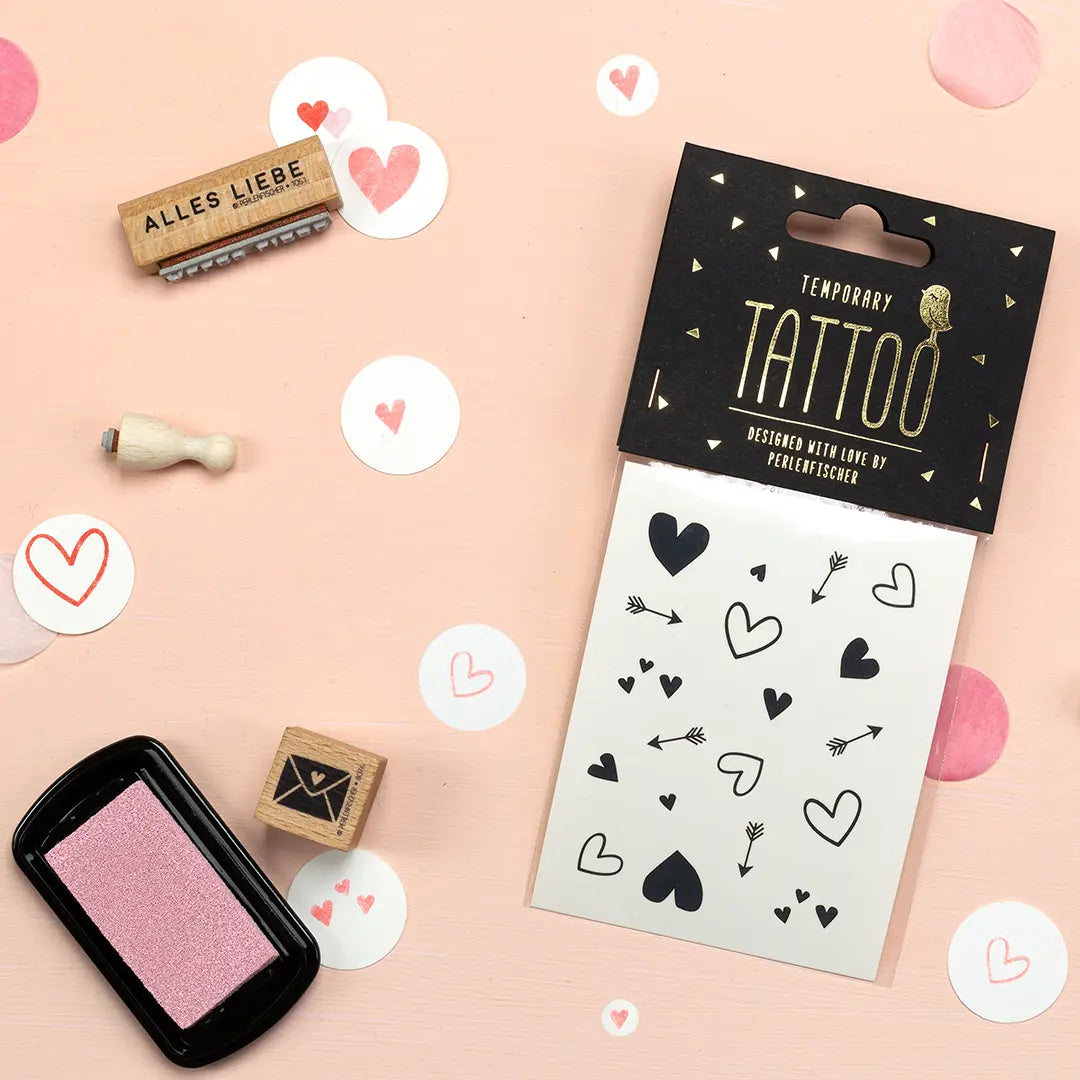 mini stamp set
stamp set - assembled for you
We have a large selection of sets with mini stamps that are perfectly matched and can be used for all kinds of occasions.
Tattoos with mini designs
Stick-on tattoos for the skin
We thought it would be wonderful if stamp designs could be used for more than just stationery. That's why we developed our semi-permanent tattoos that you can apply to your skin without any worries. So you can easily decorate yourself with beautiful motifs. Try it out for yourself!
How do I stamp garlands, patterns & wreaths with mini stamps?
Create a variety of patterns
We love designing wreaths, garlands & patterns with mini stamp motifs. They are incredibly versatile and are perfect for any occasion! With tools such as fineliners, pencils and a round pendant or plate as a template, your creations are guaranteed to succeed. Take a look at the flowers & leaves stamps. These motifs are ideal for all kinds of artwork!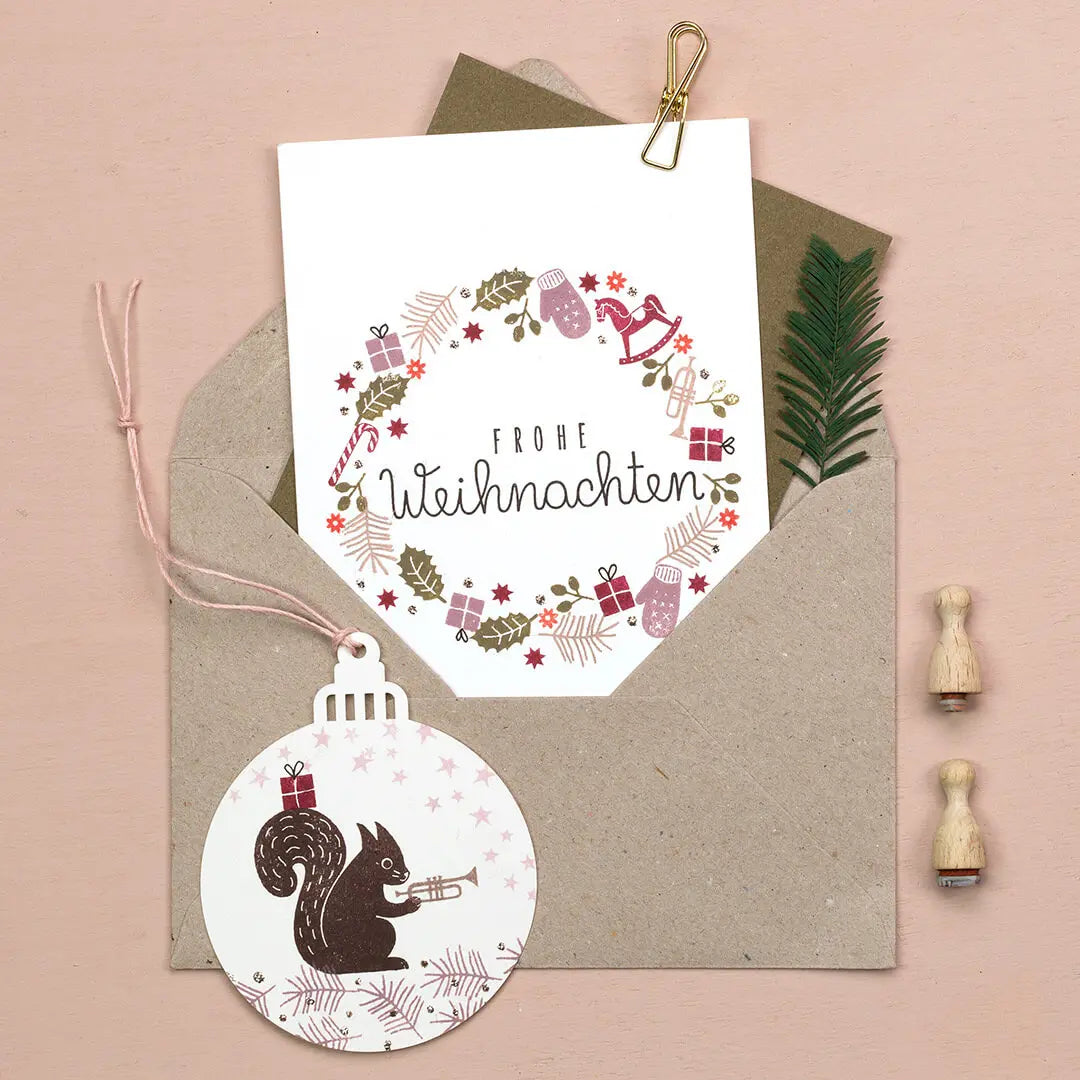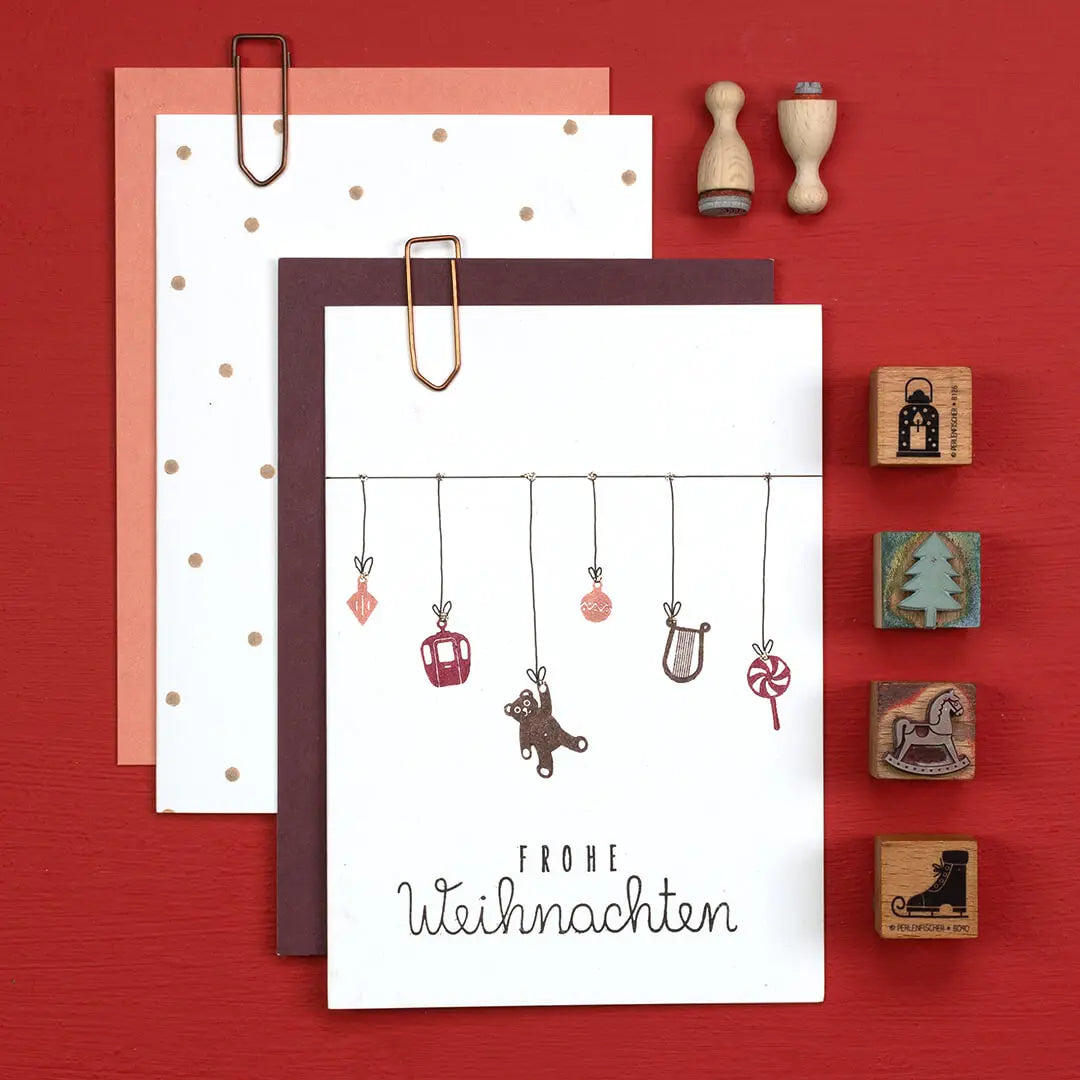 Create a festive clothesline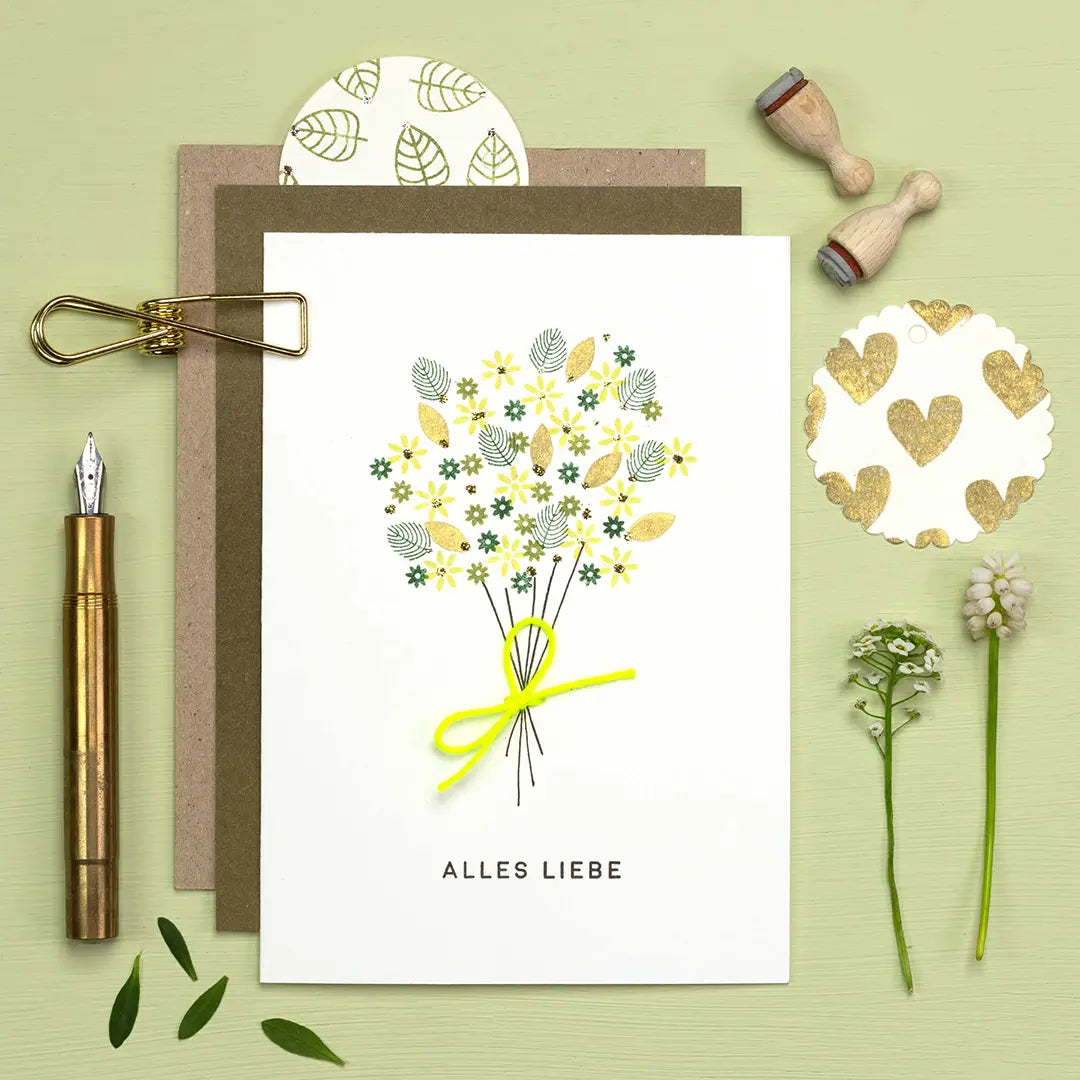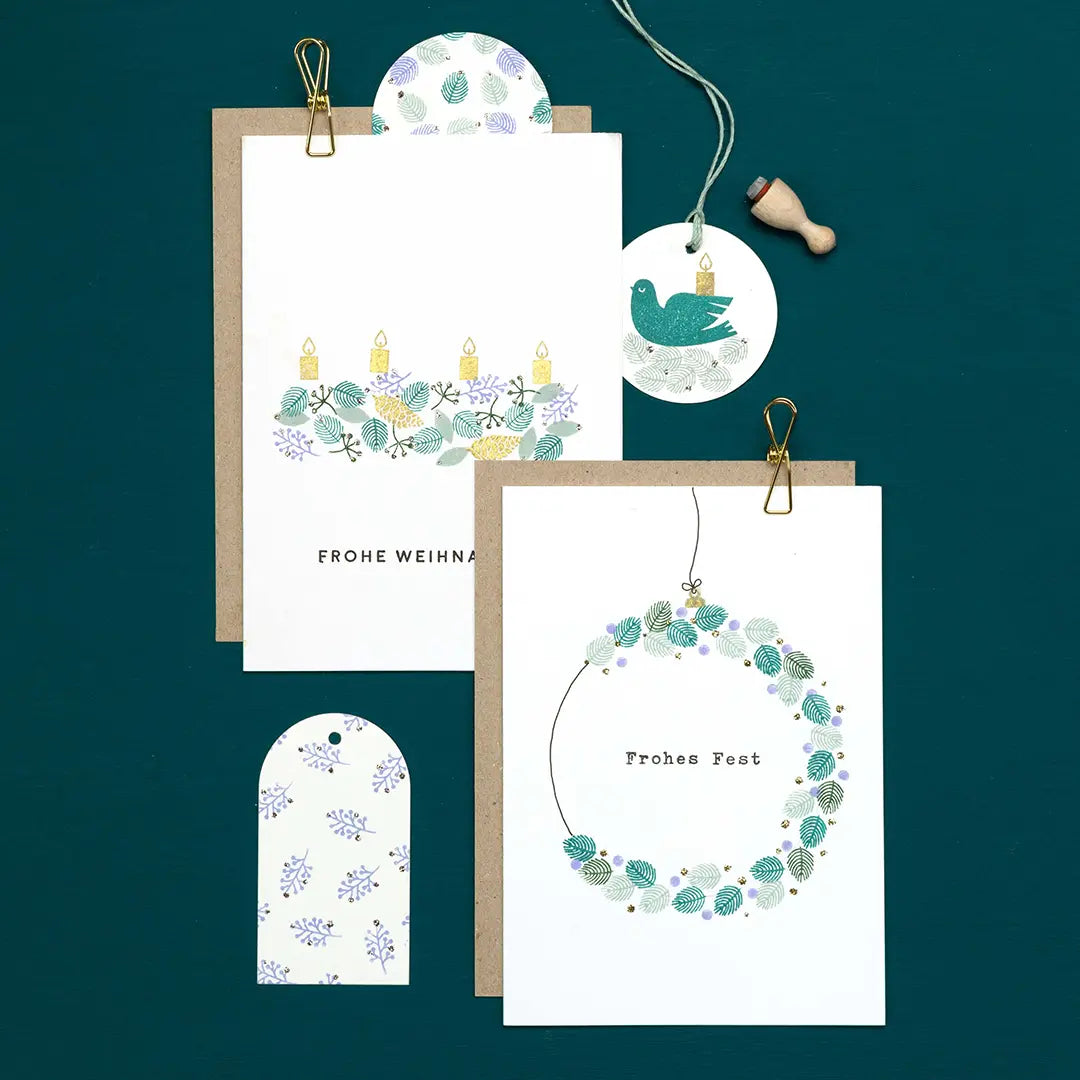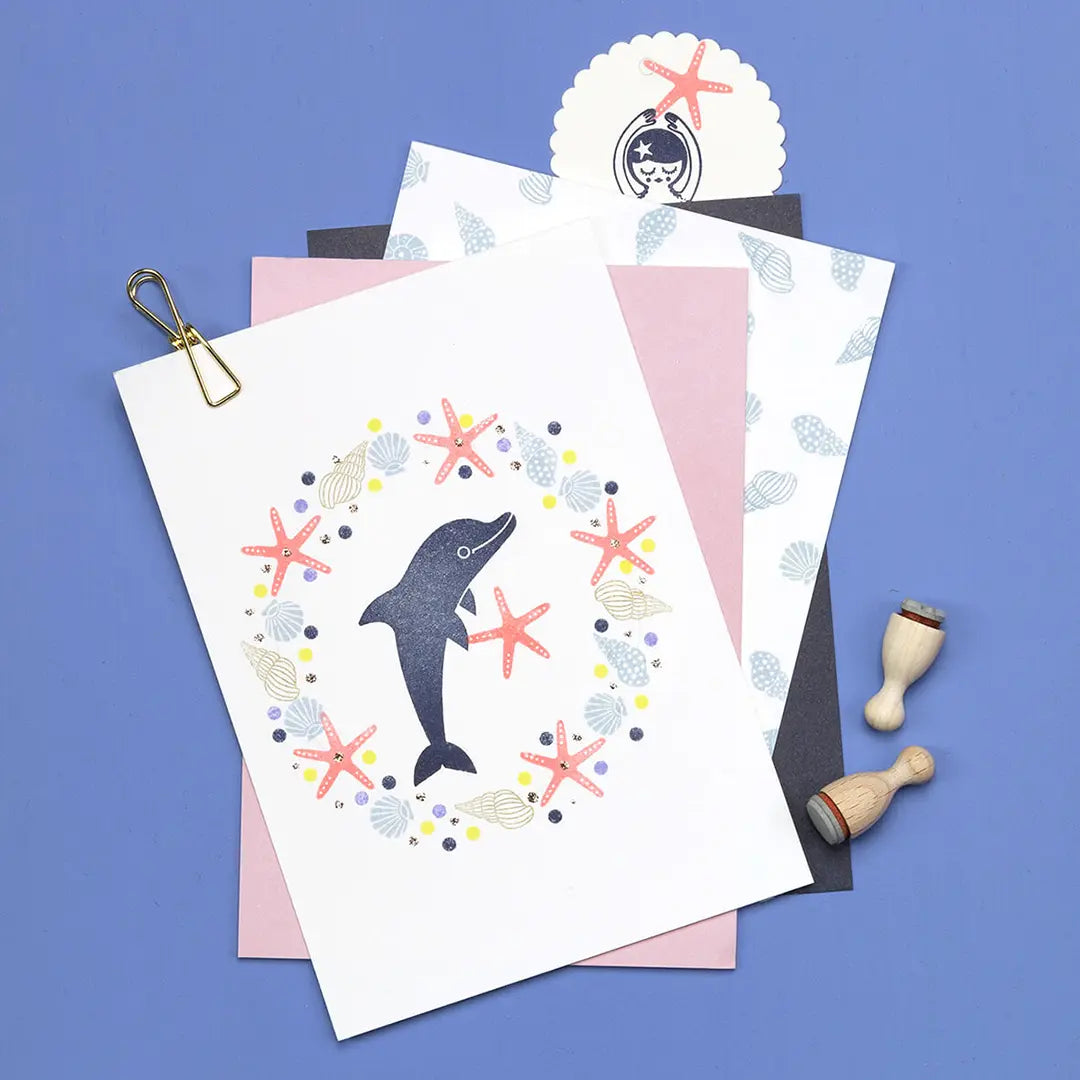 Unforgettable children's birthday party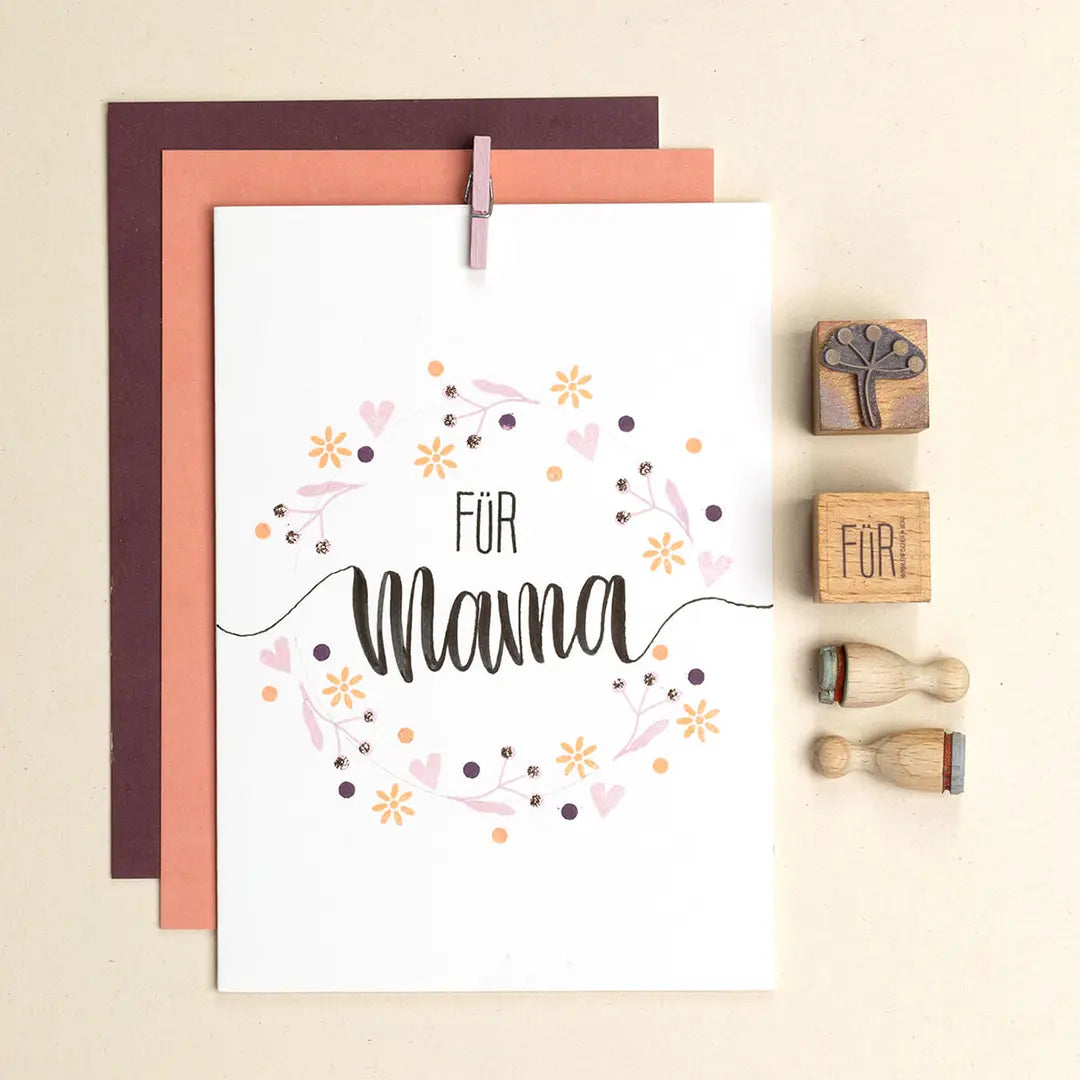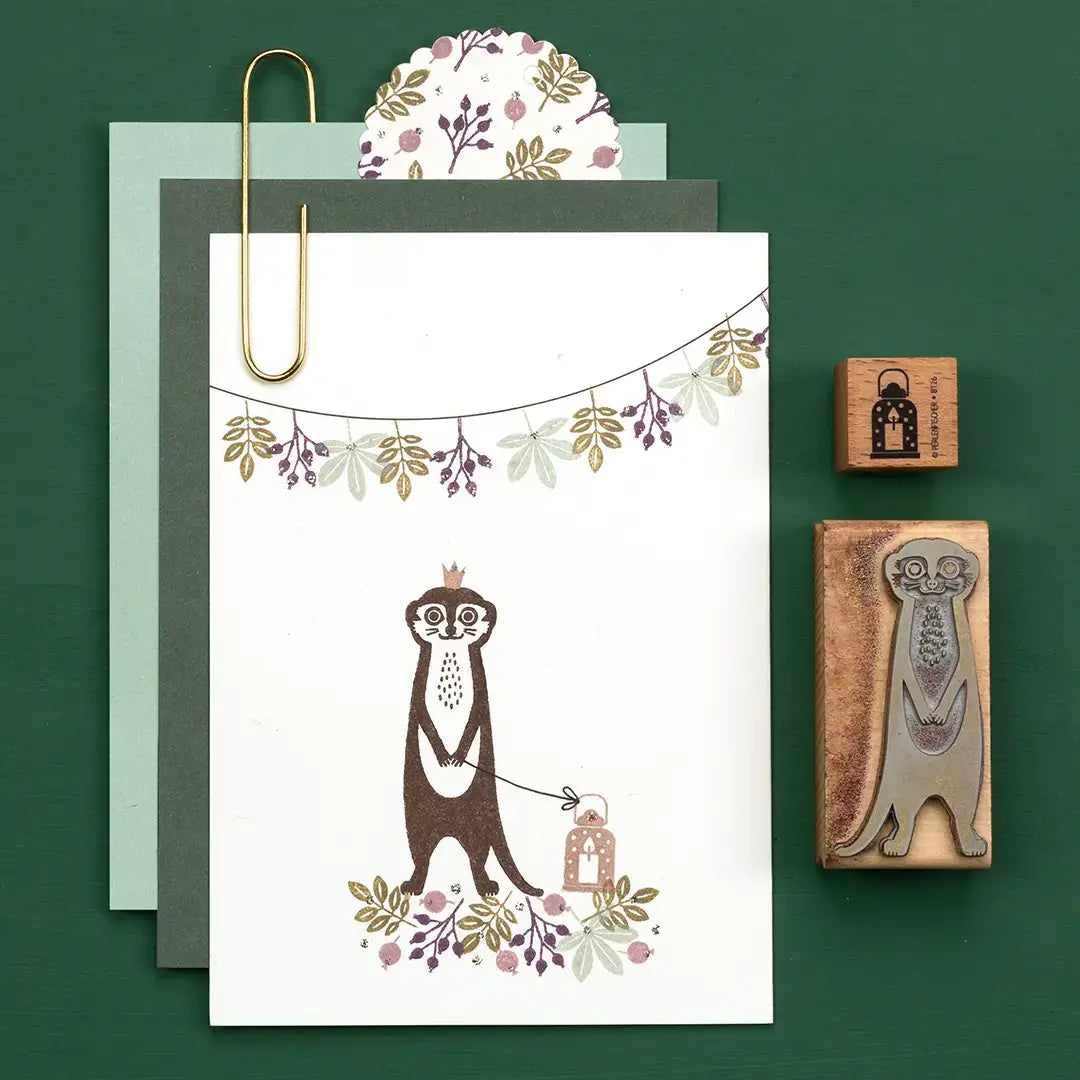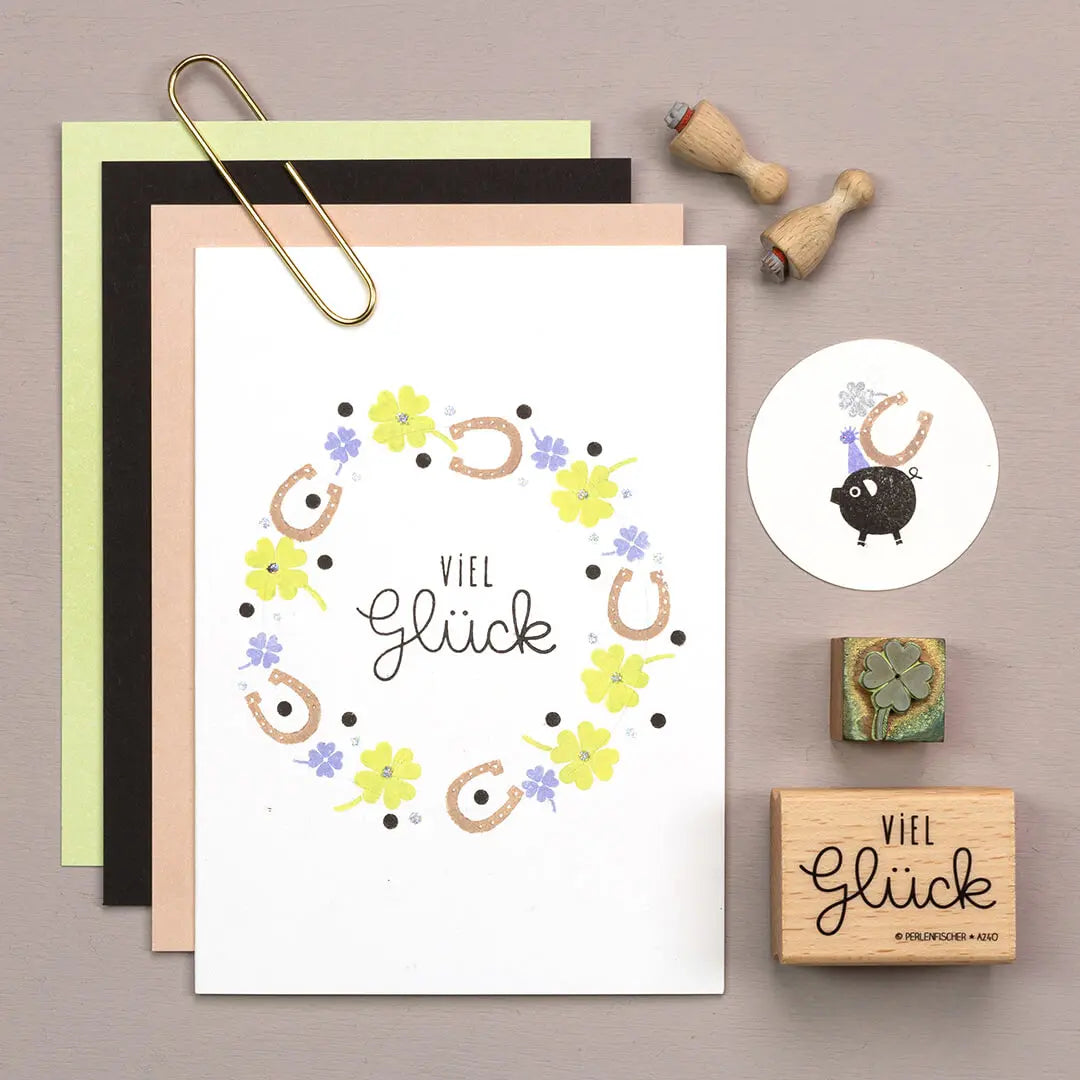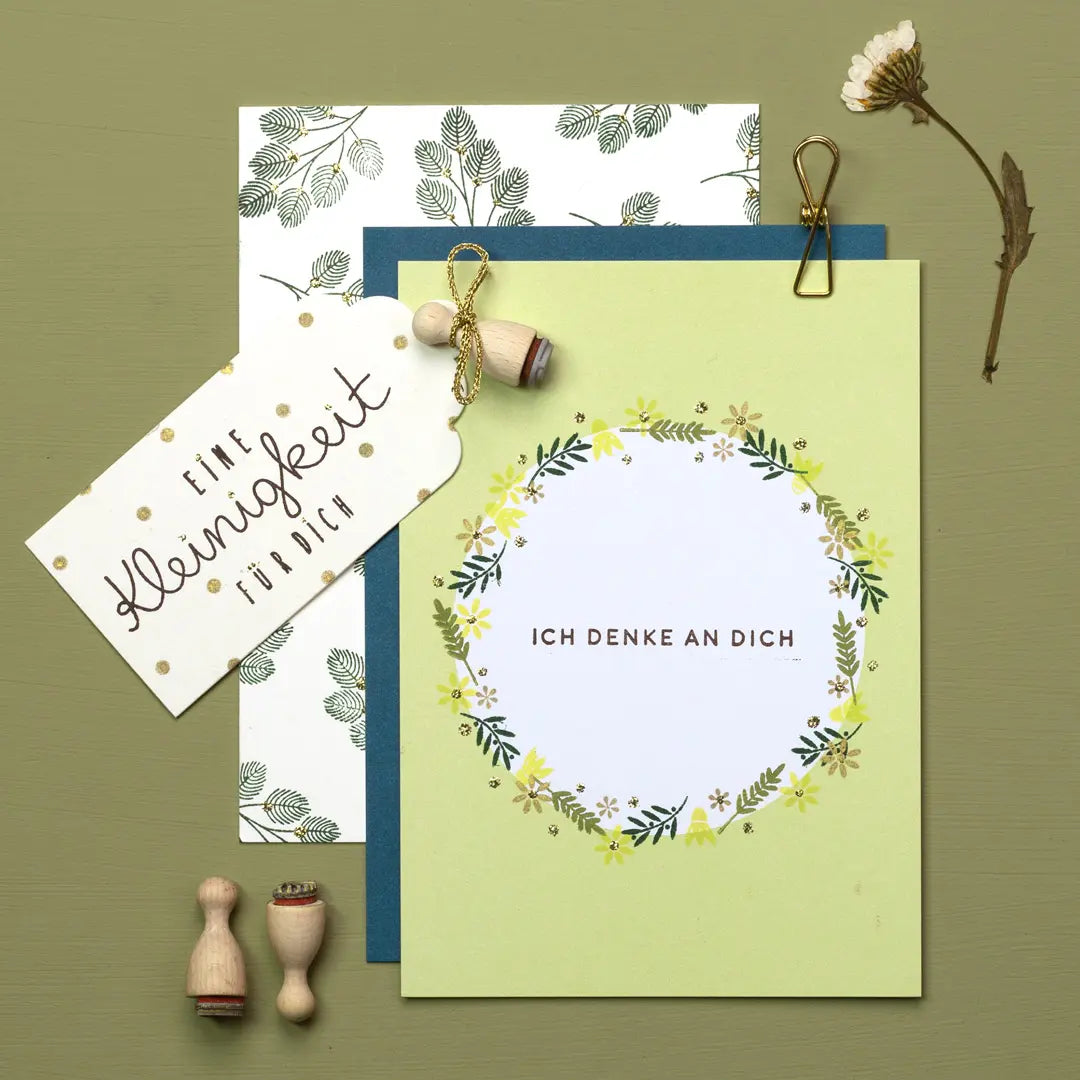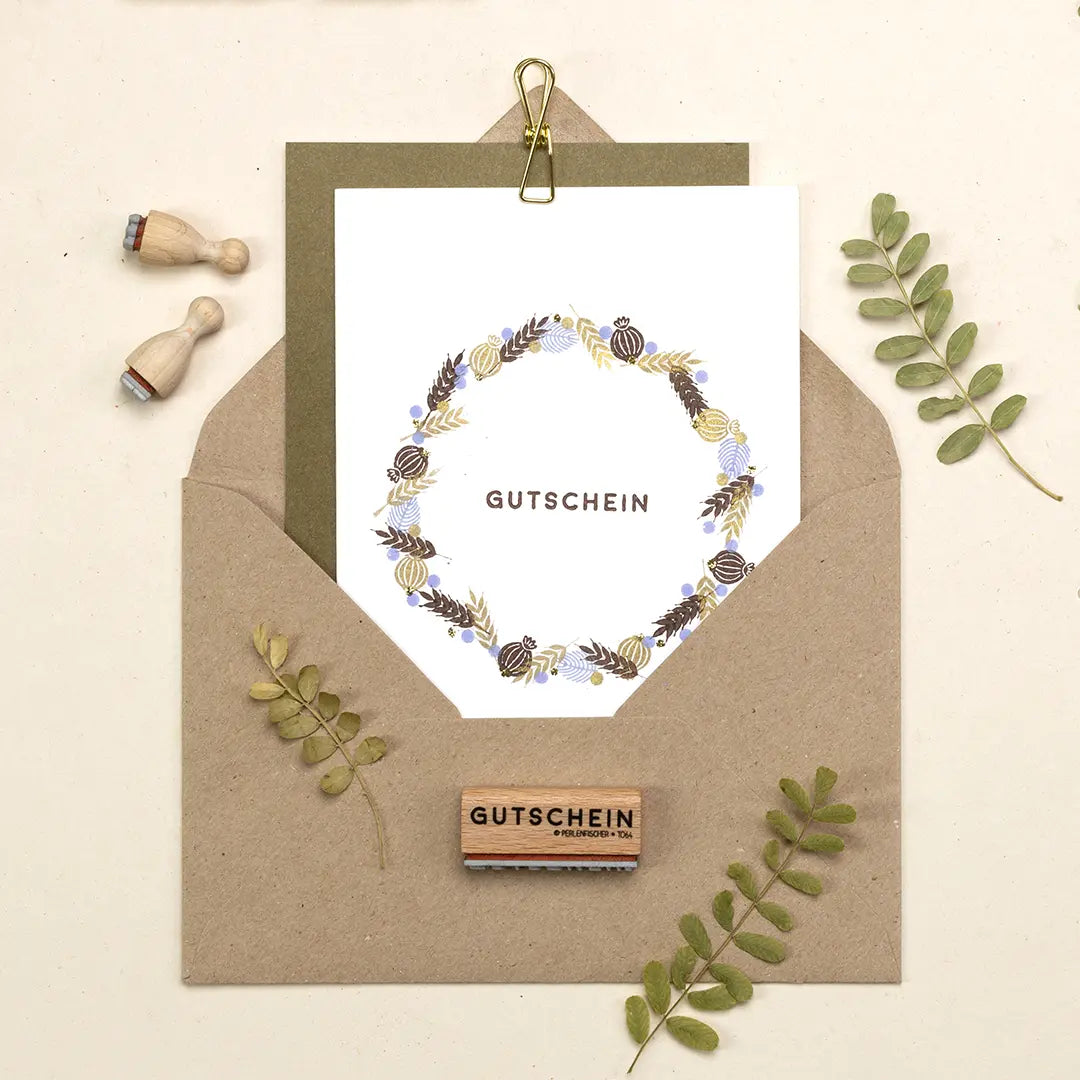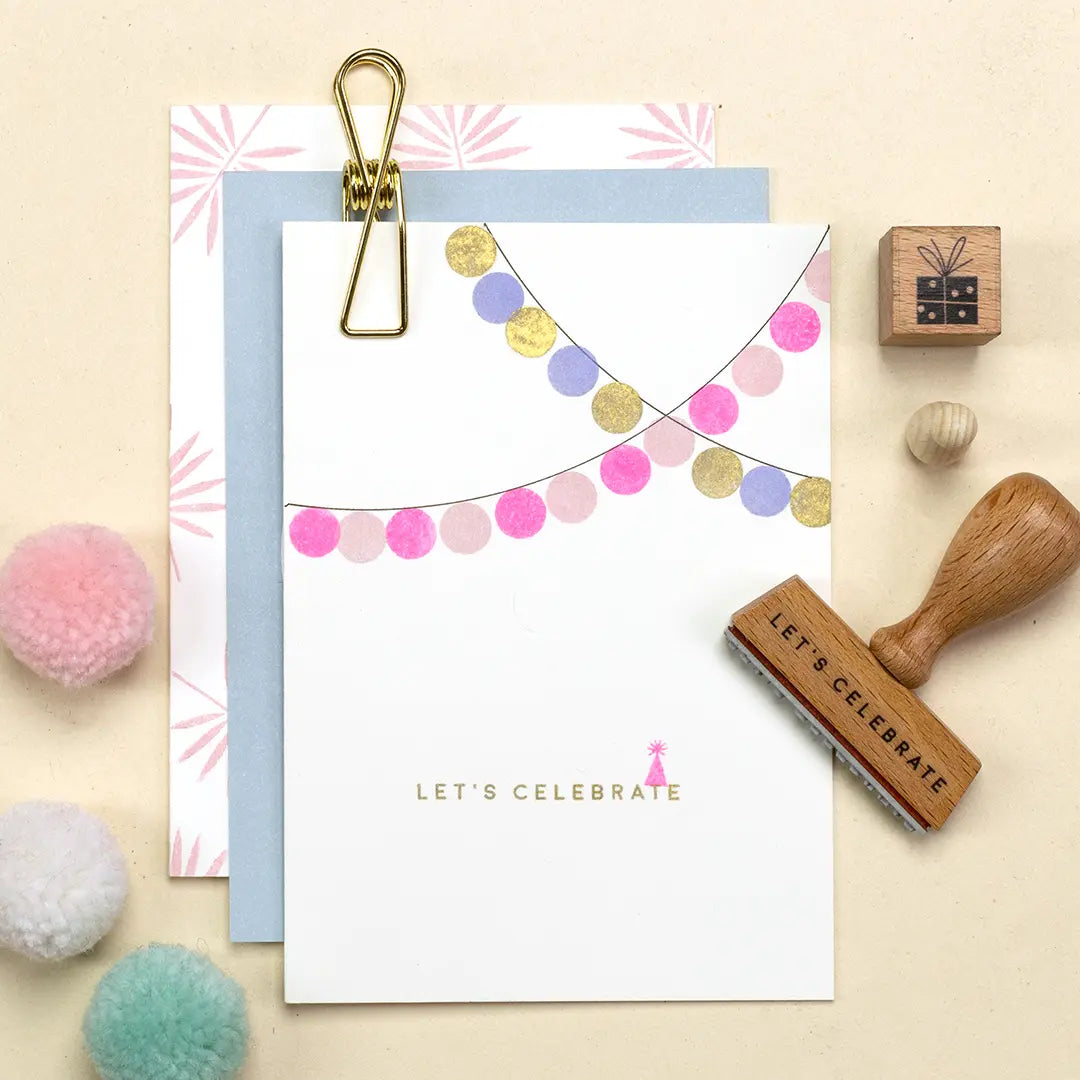 Lanterns for all kinds of celebrations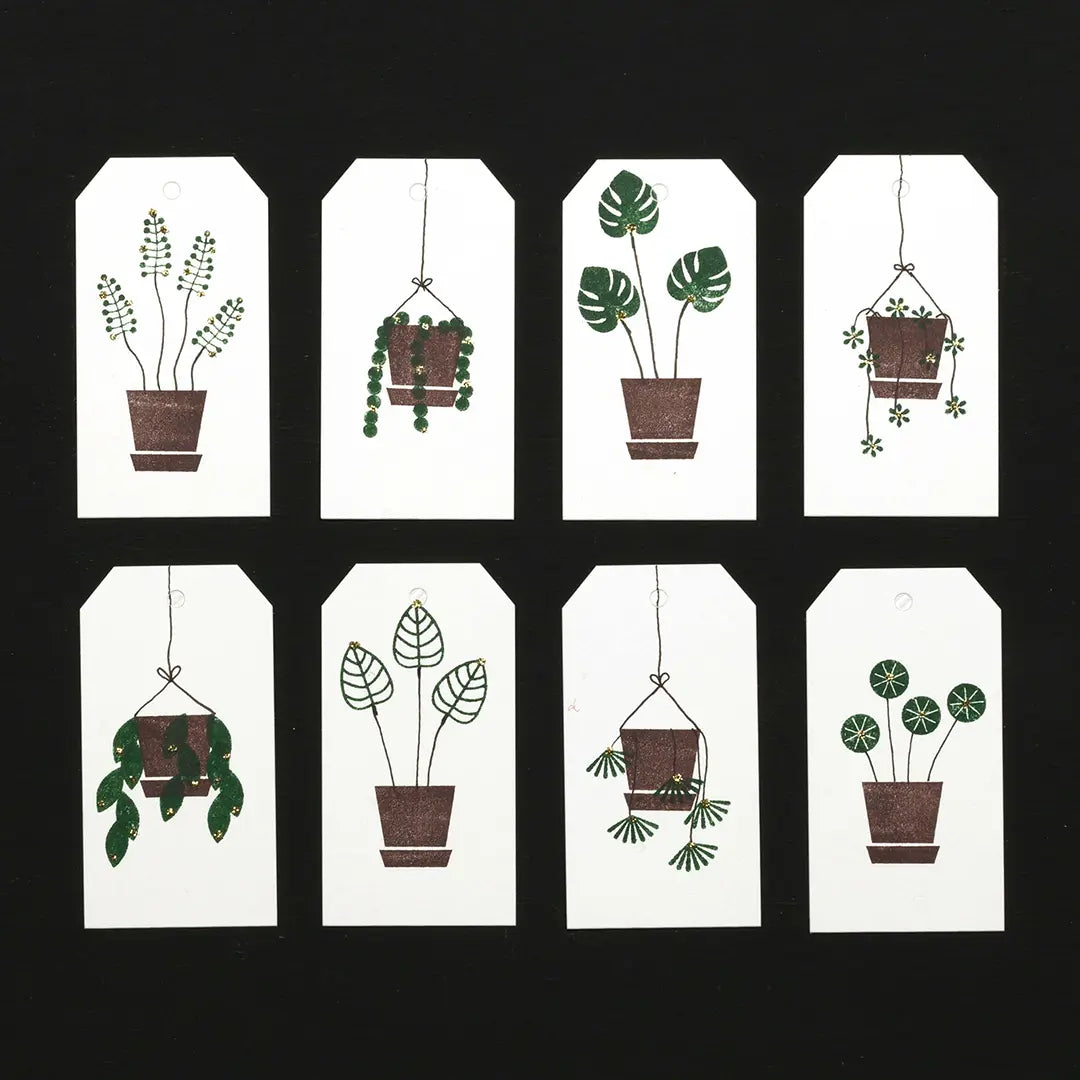 Houseplants in a flowerpot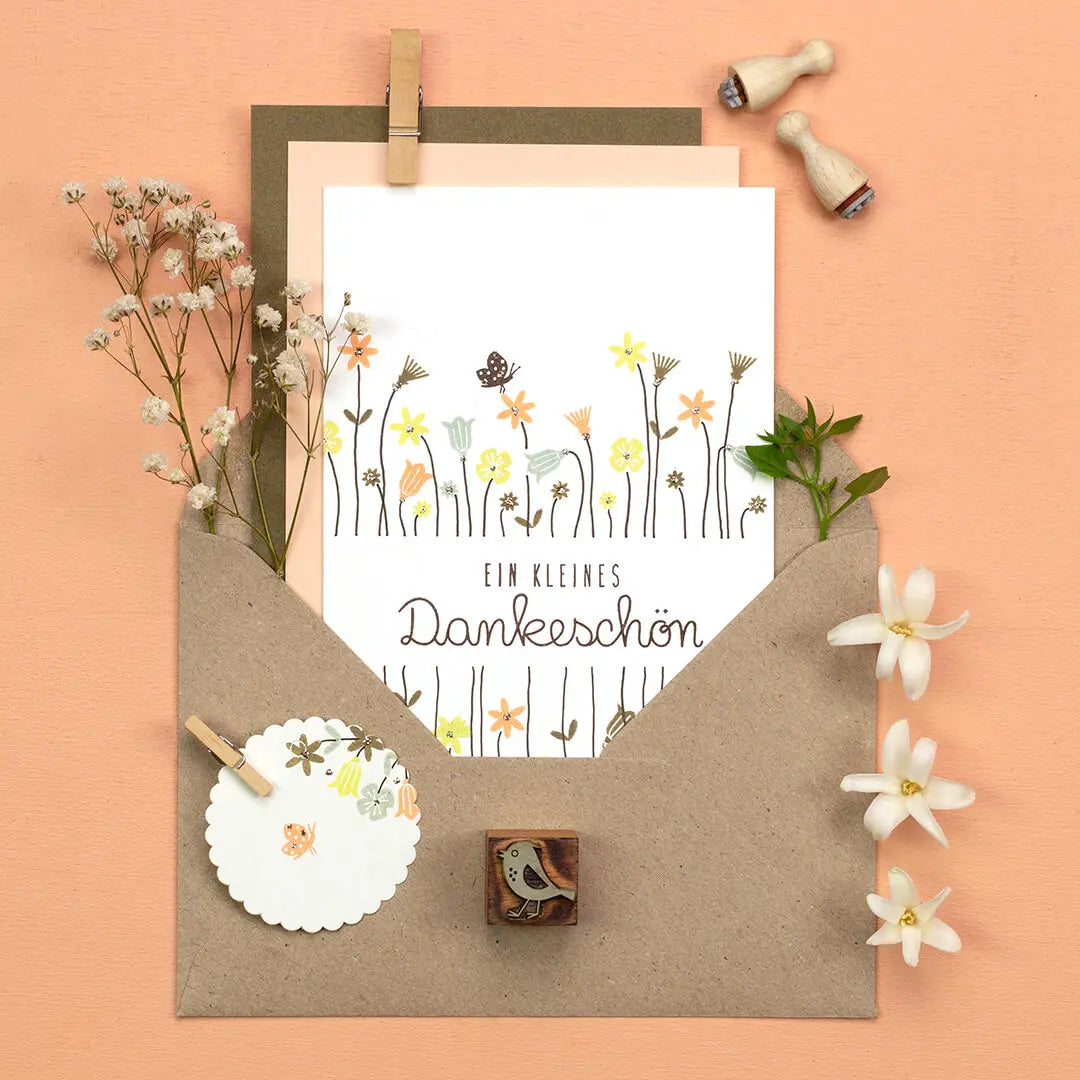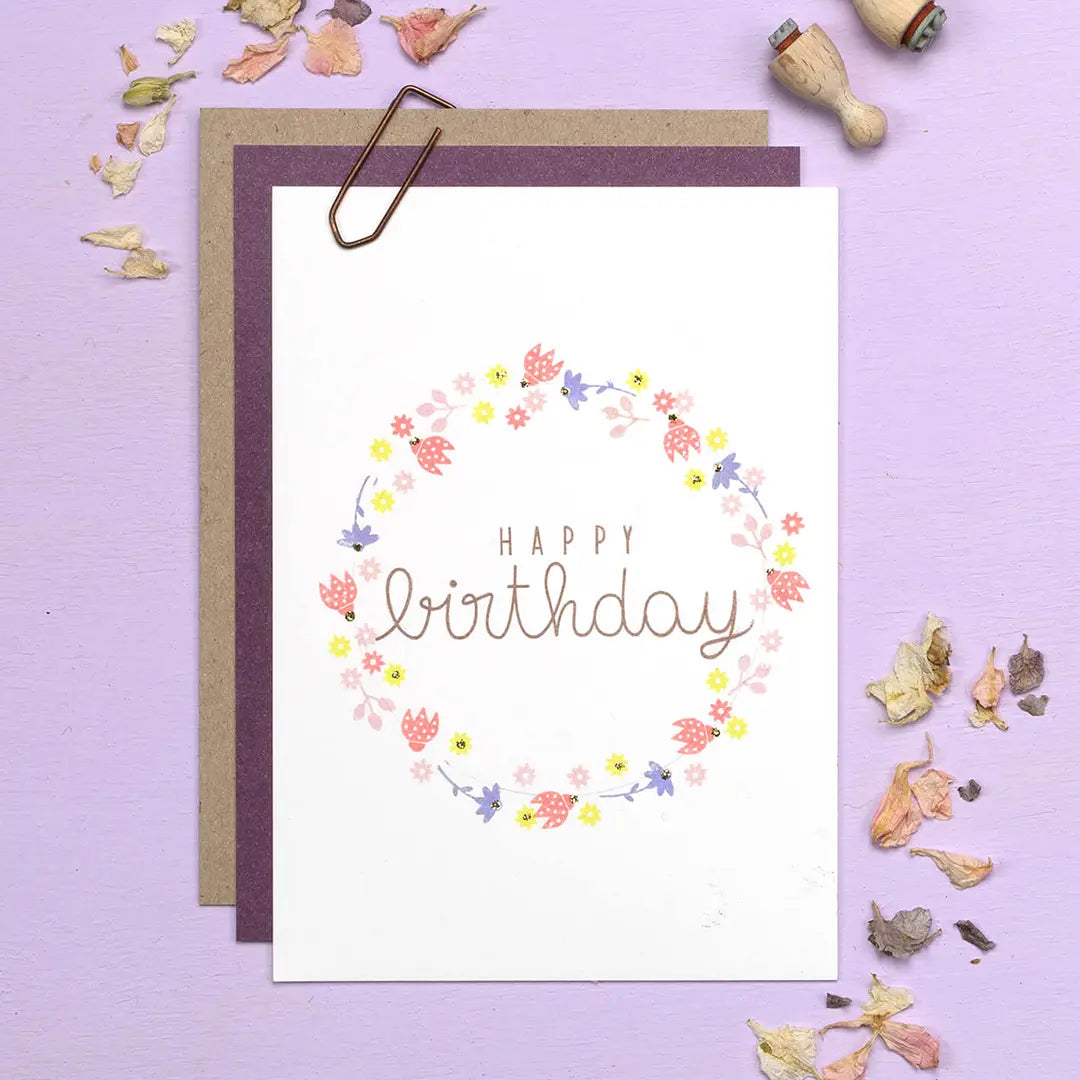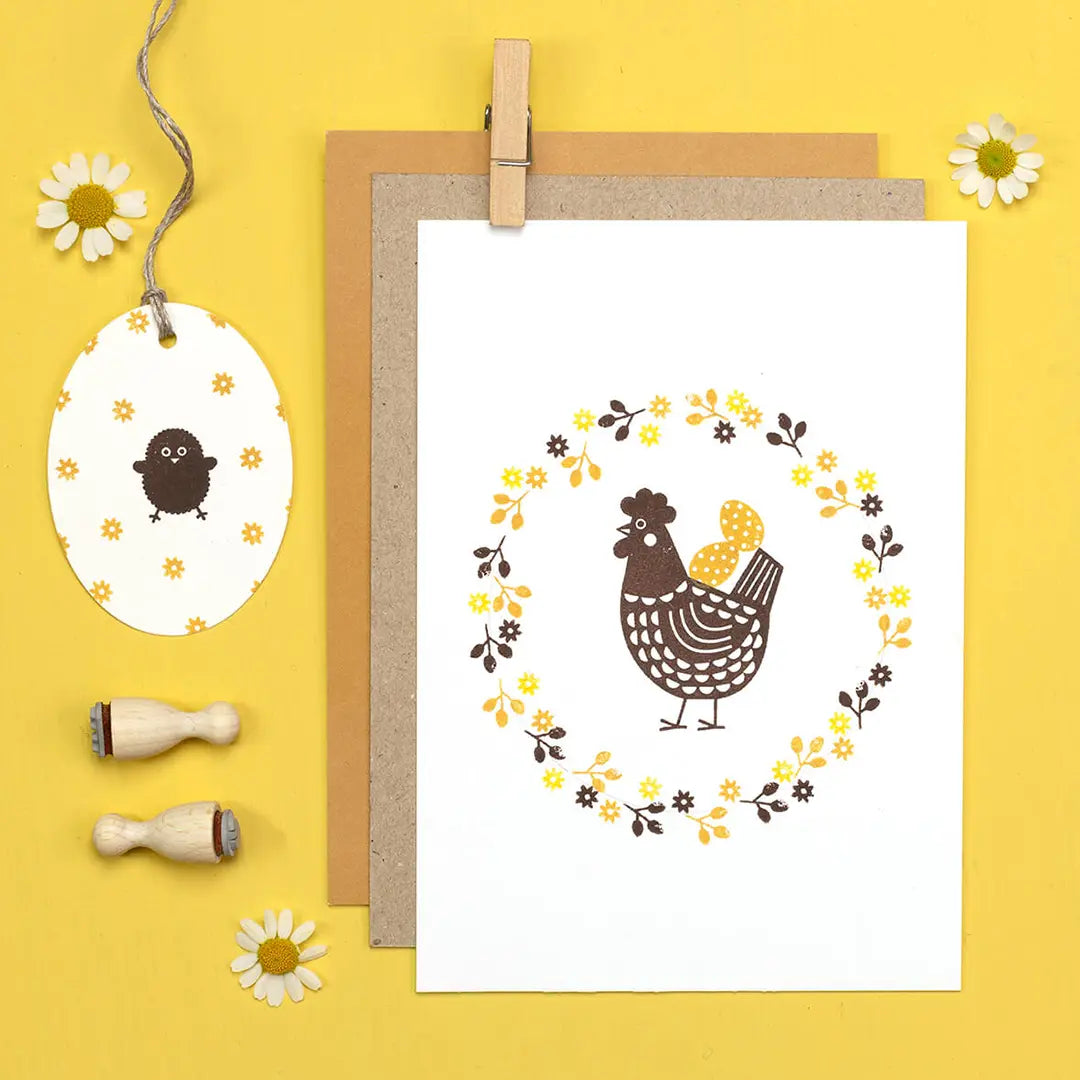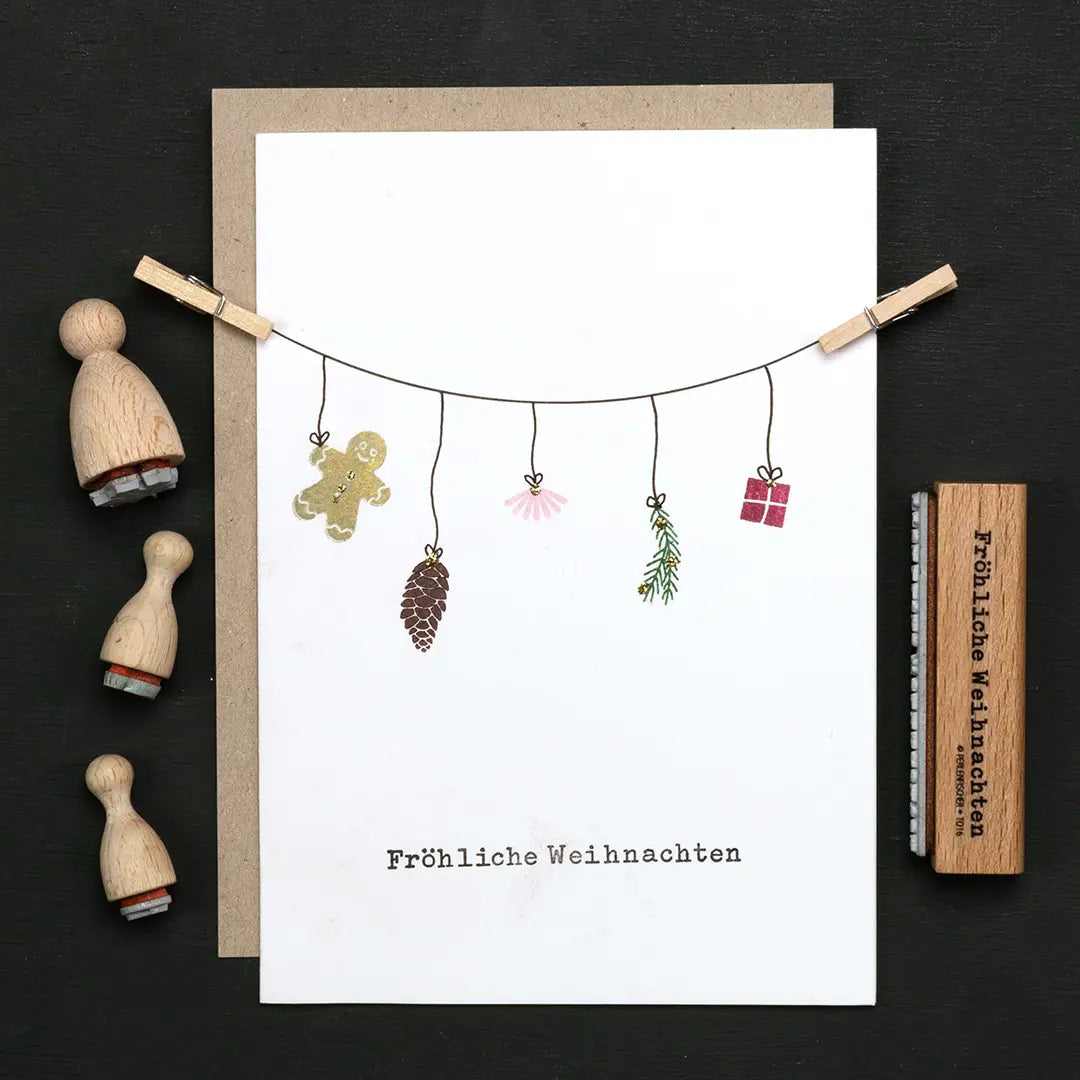 String with Christmas motifs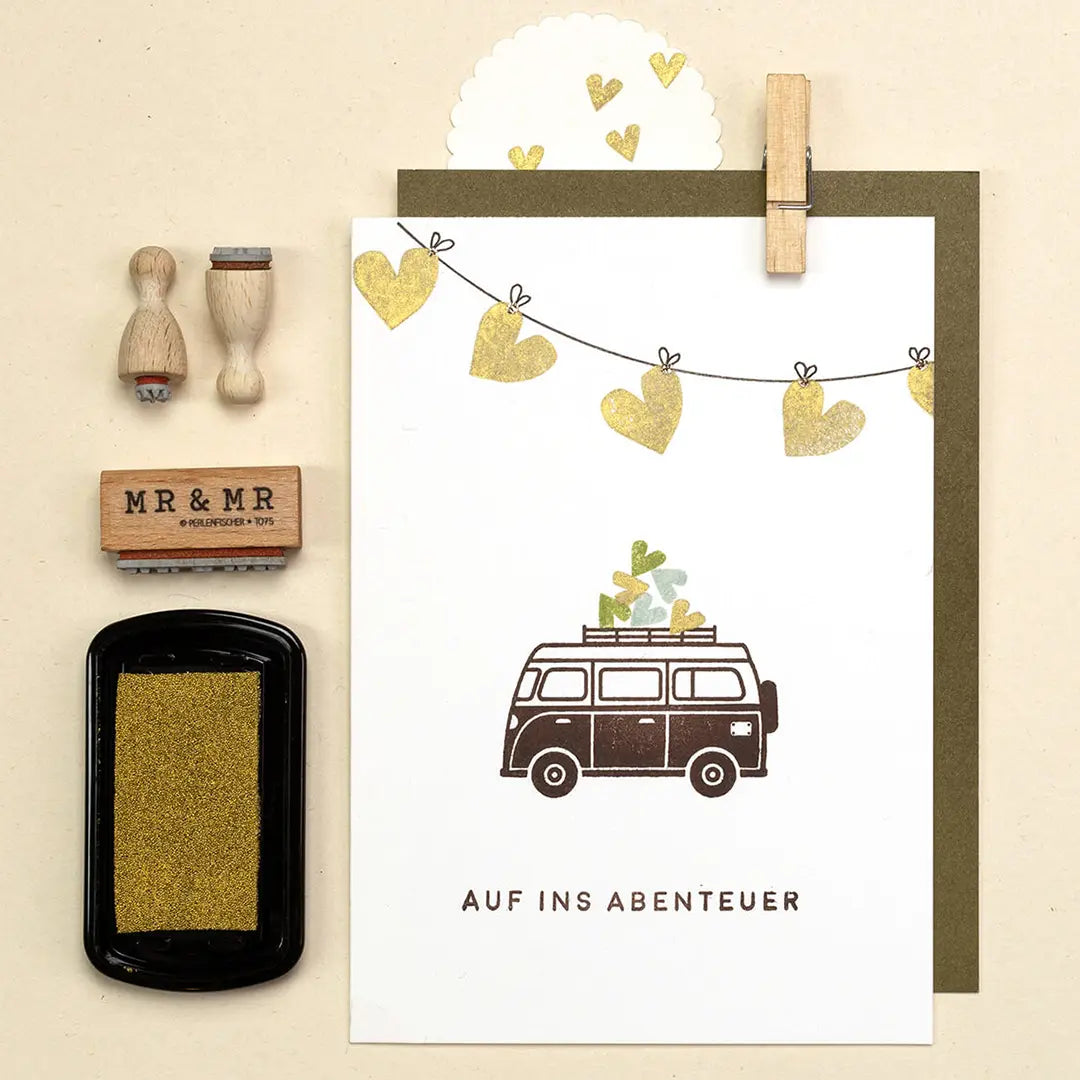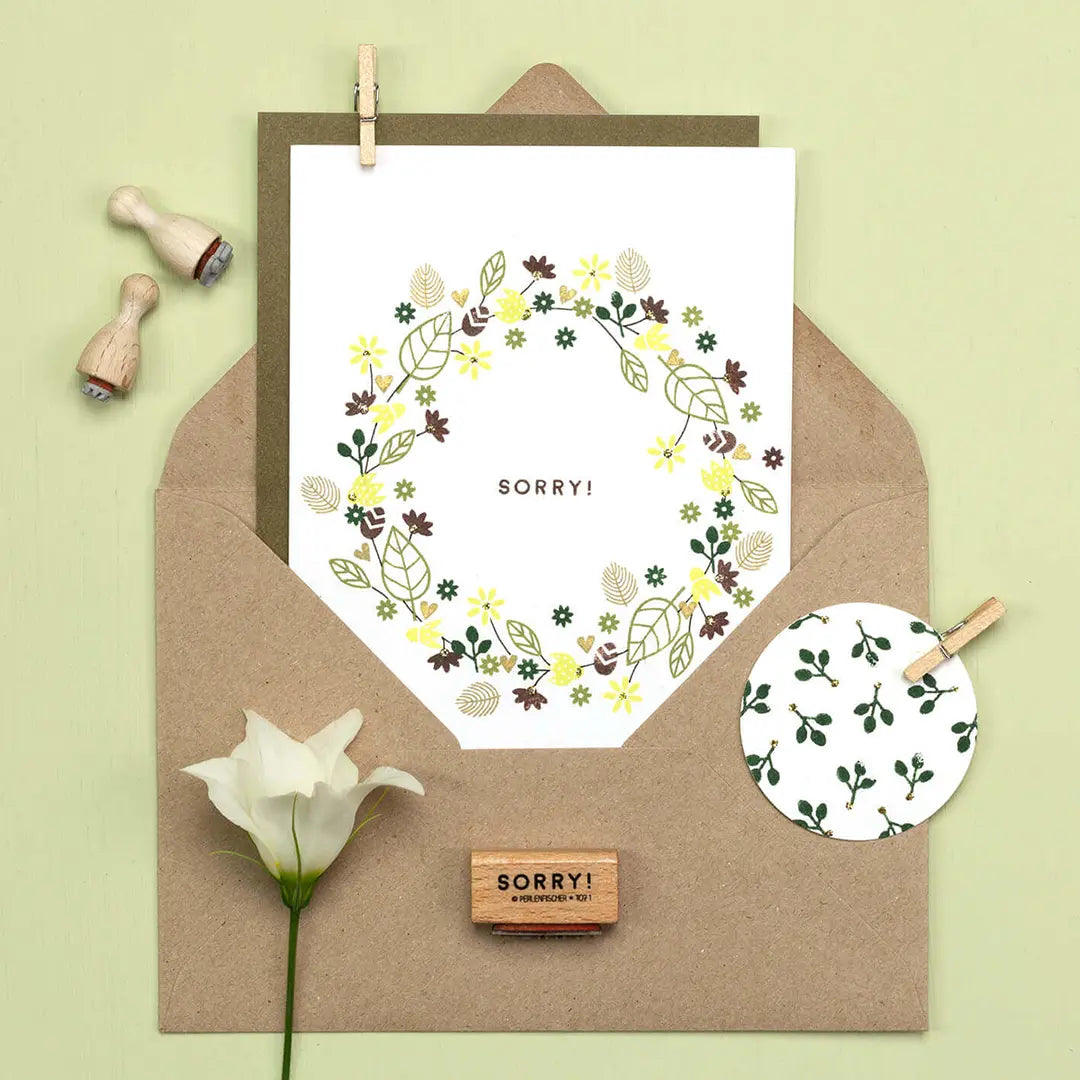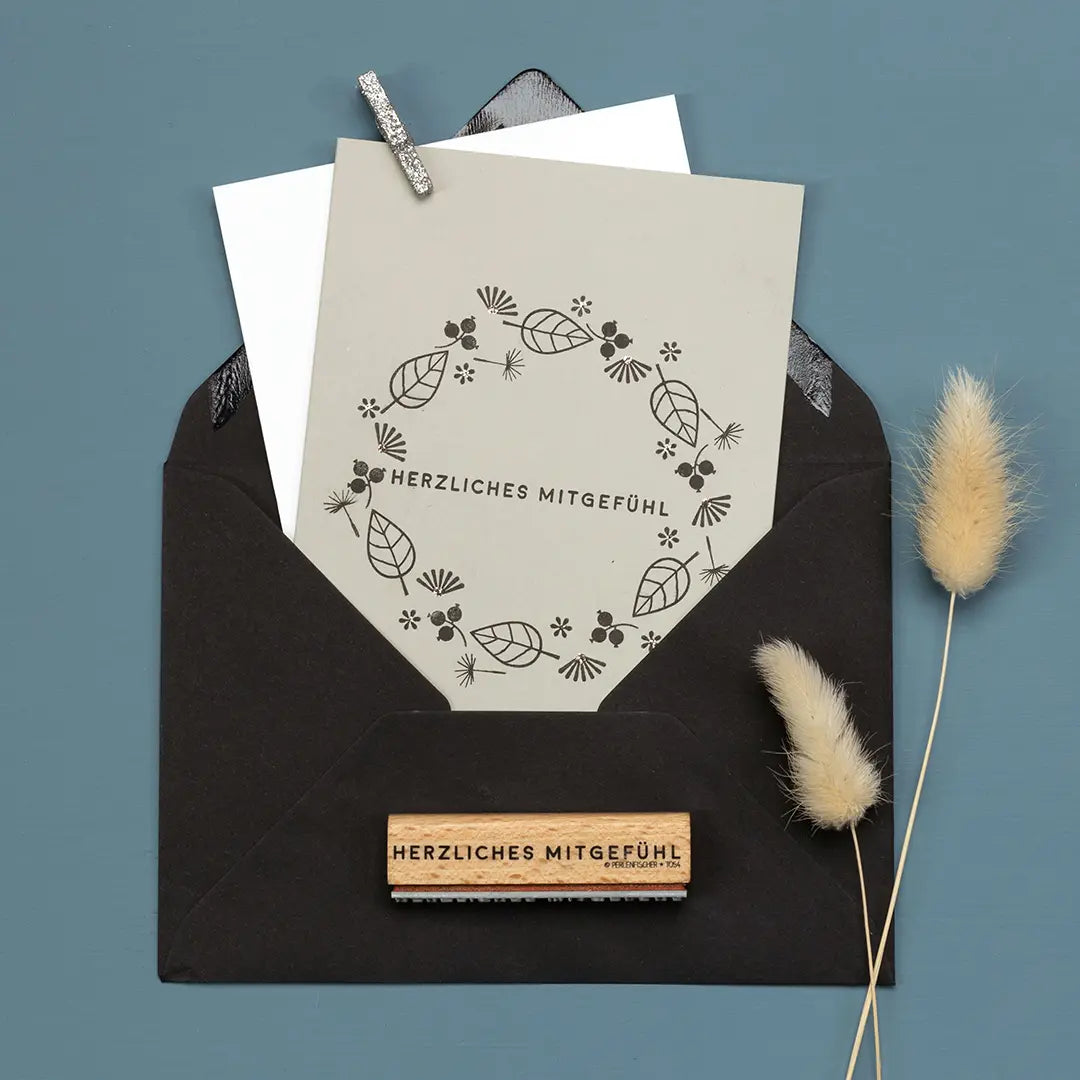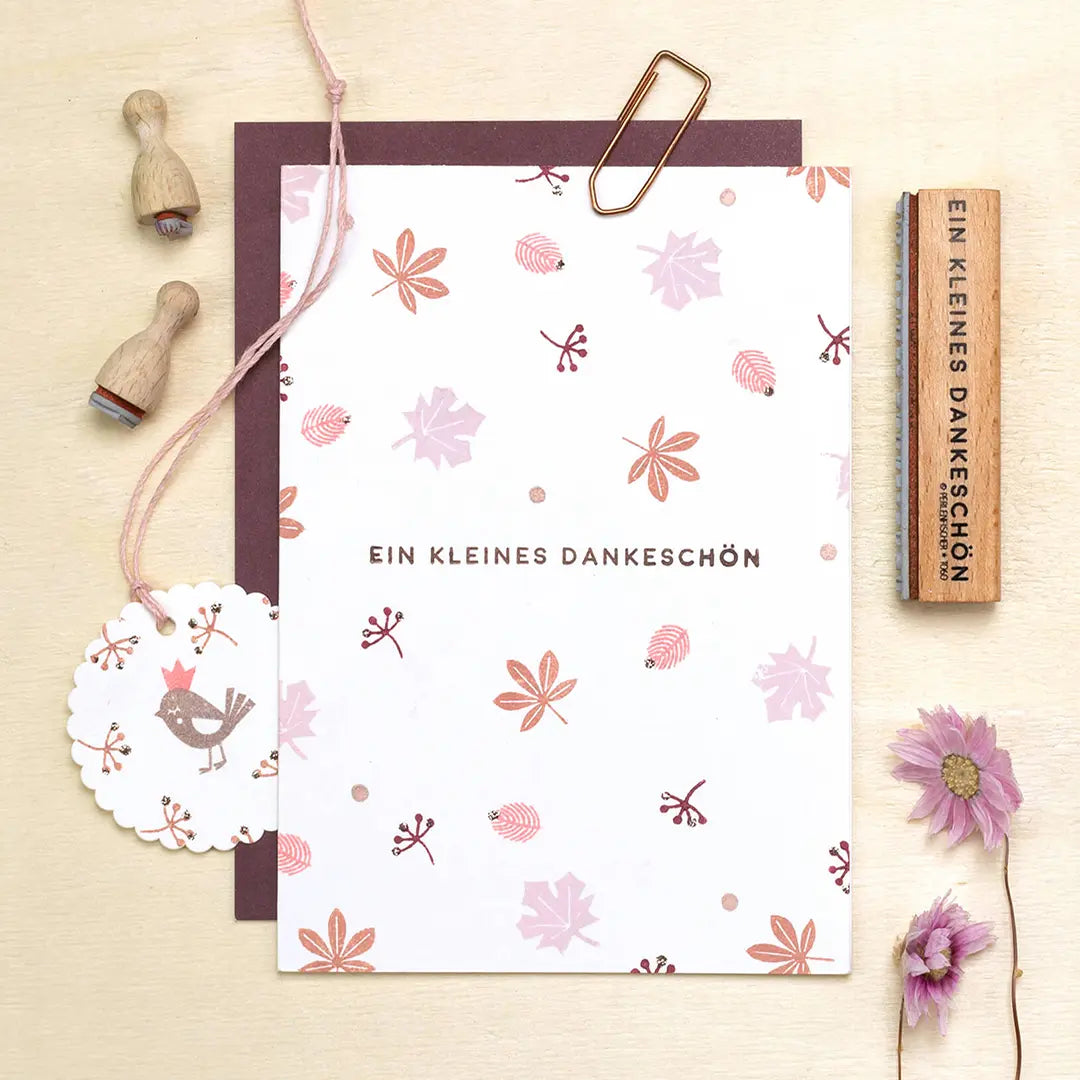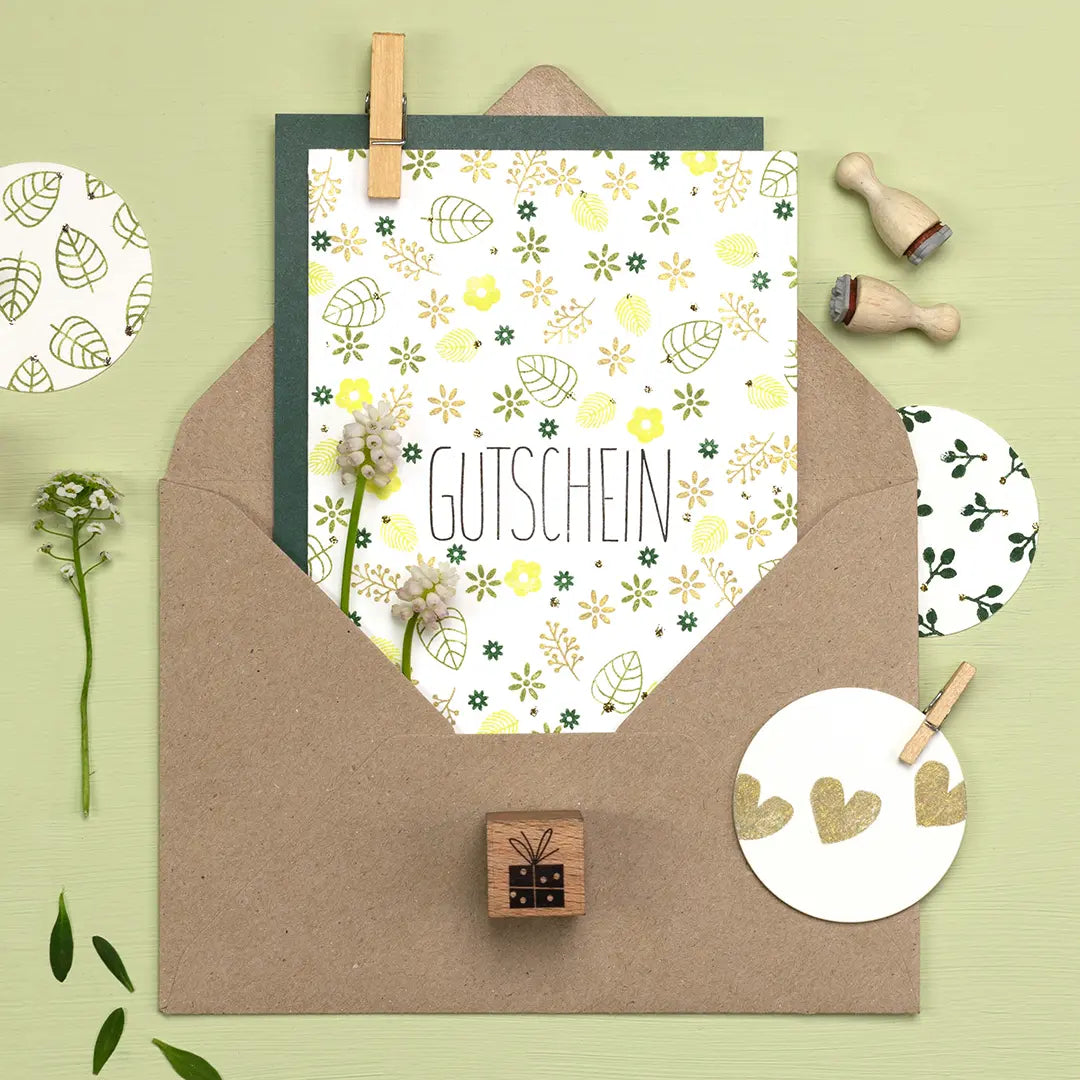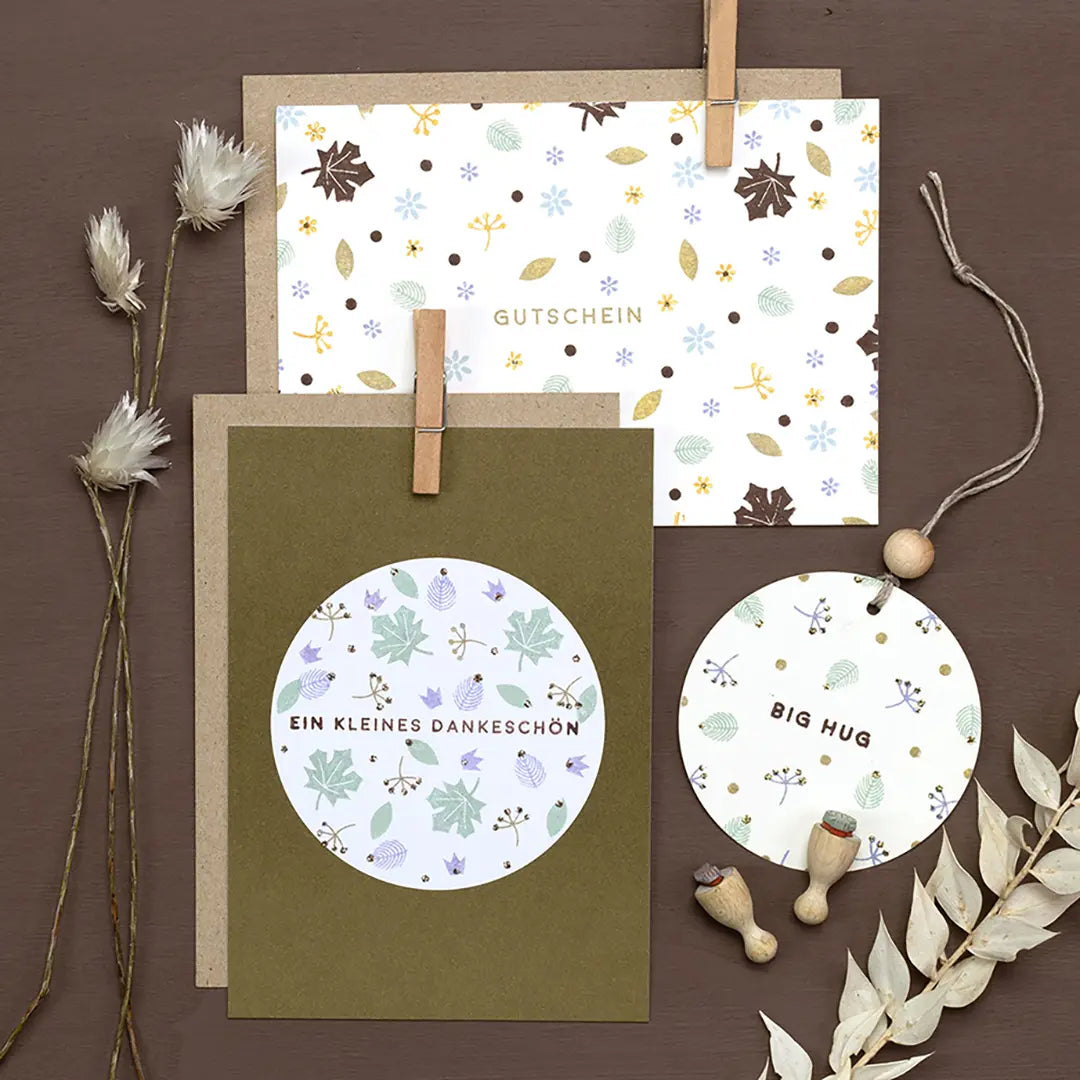 All kinds of greetings with an autumnal leaf pattern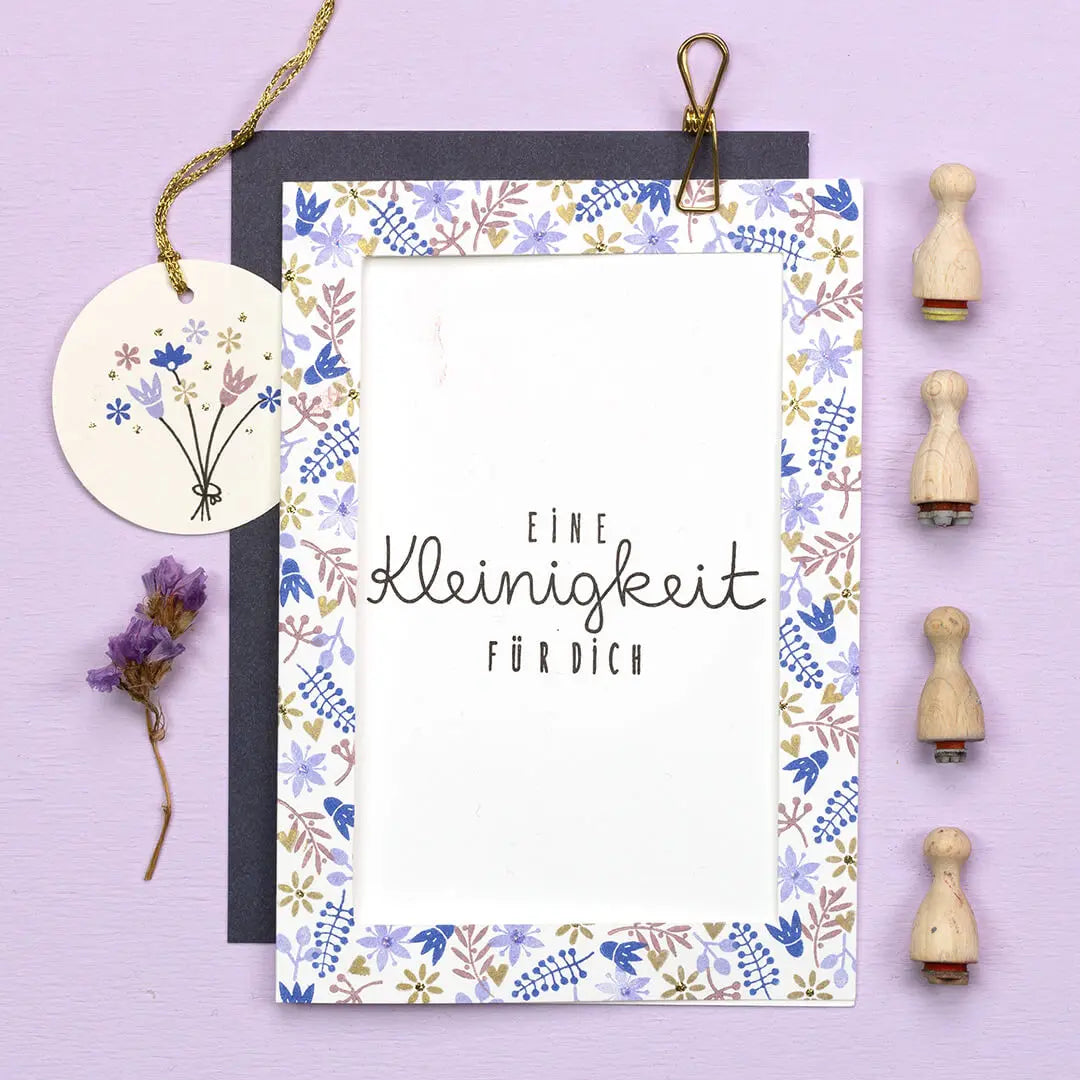 A picture frame made of flowers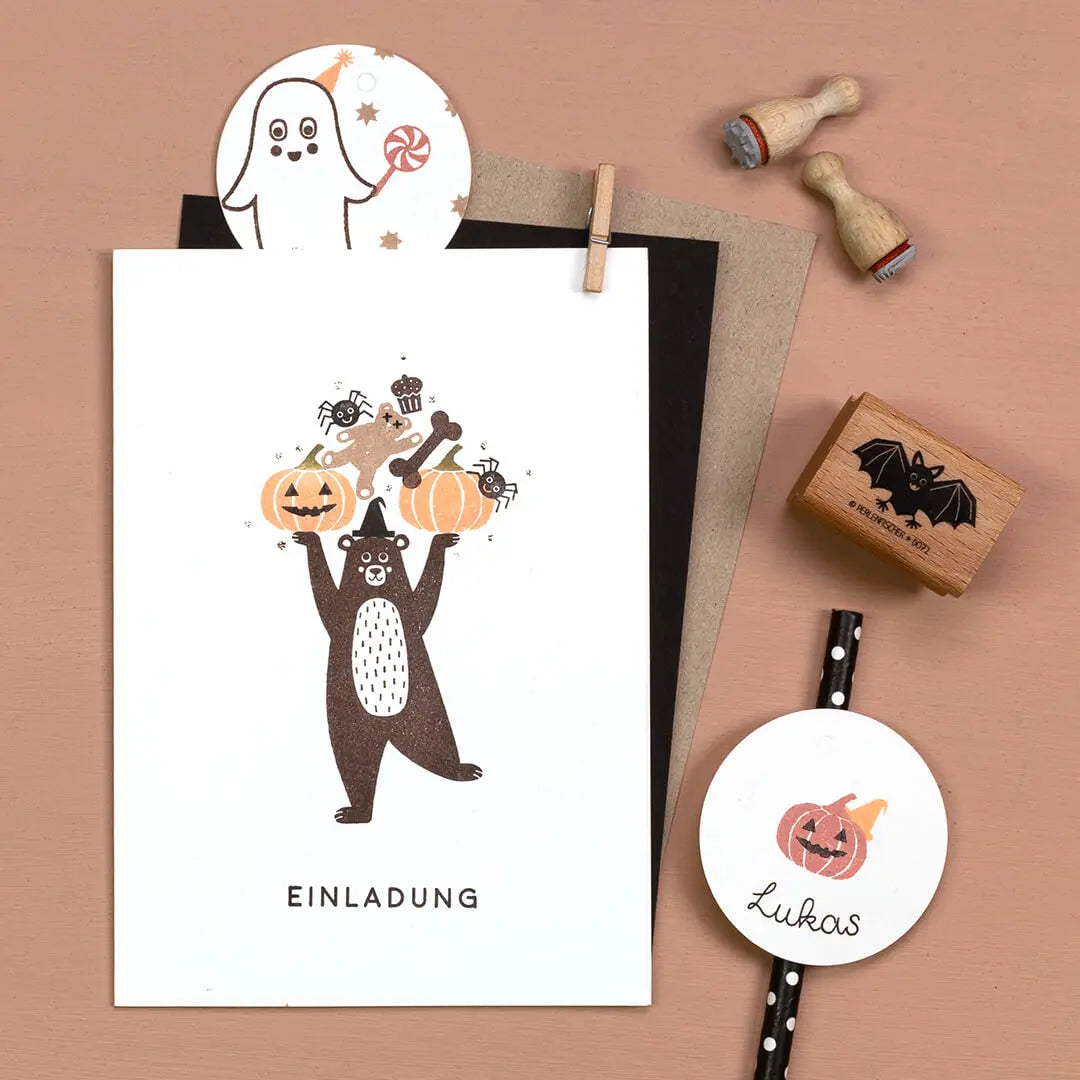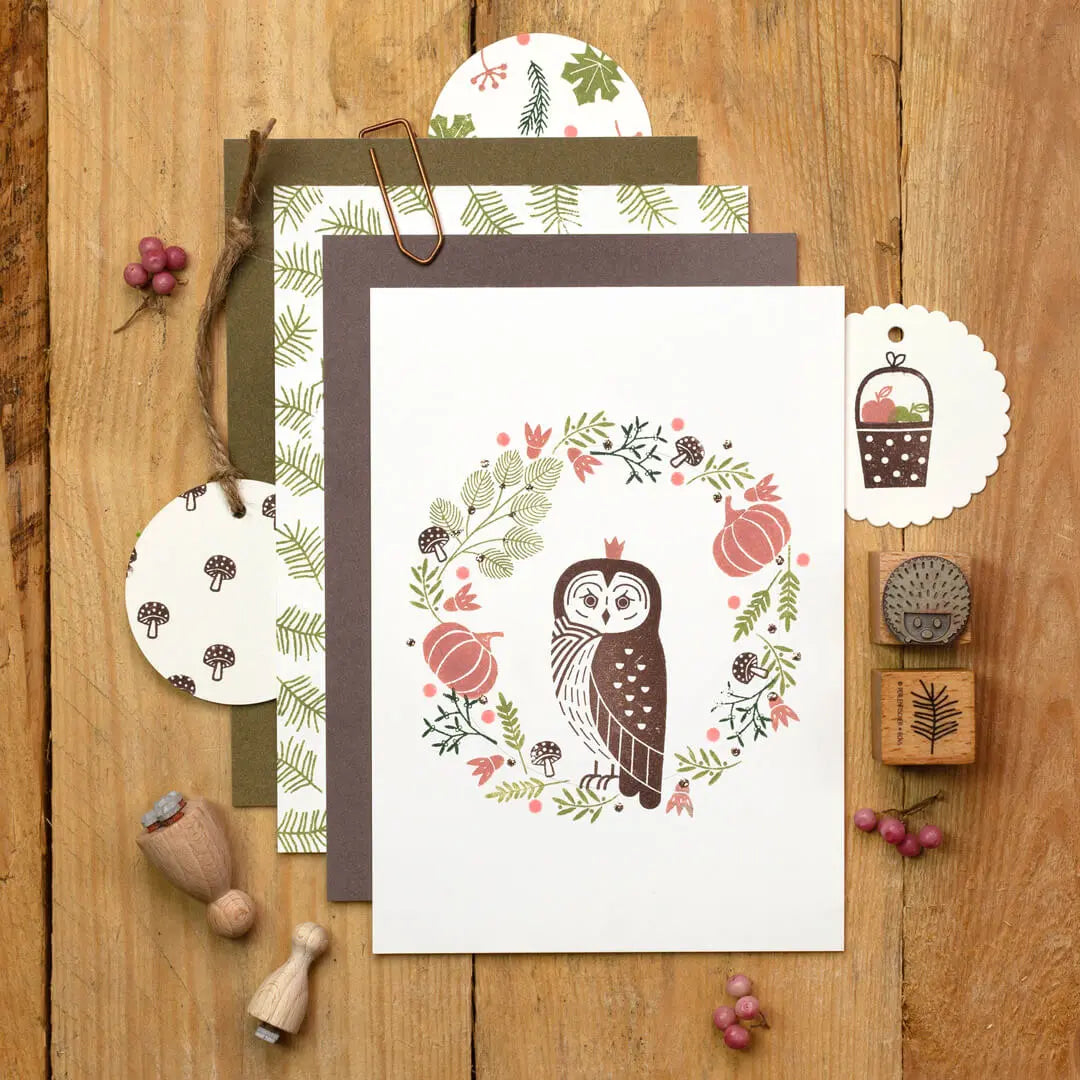 Small stamps for Halloween
Trick or treat
You can also stamp and make spooky sweet decorations, tags for your candy bags or unique invitation cards for your Halloween party. For example, use small motifs such as the spider, the sorcerers hat, the pumpkin or the spider's web.
autumn mini stamps
Autumn & Forest
Stamp fall cards or decorative tags to match the cozy season... with forest animals, all kinds of nature motifs, such as leaves or mushrooms and many great stamps suitable for Thanksgiving