Yarns & Ribbons
Yarns and ribbons in bright neon colors, shimmery metallic shades, or soft cotton are perfect to pair with your stamped creations.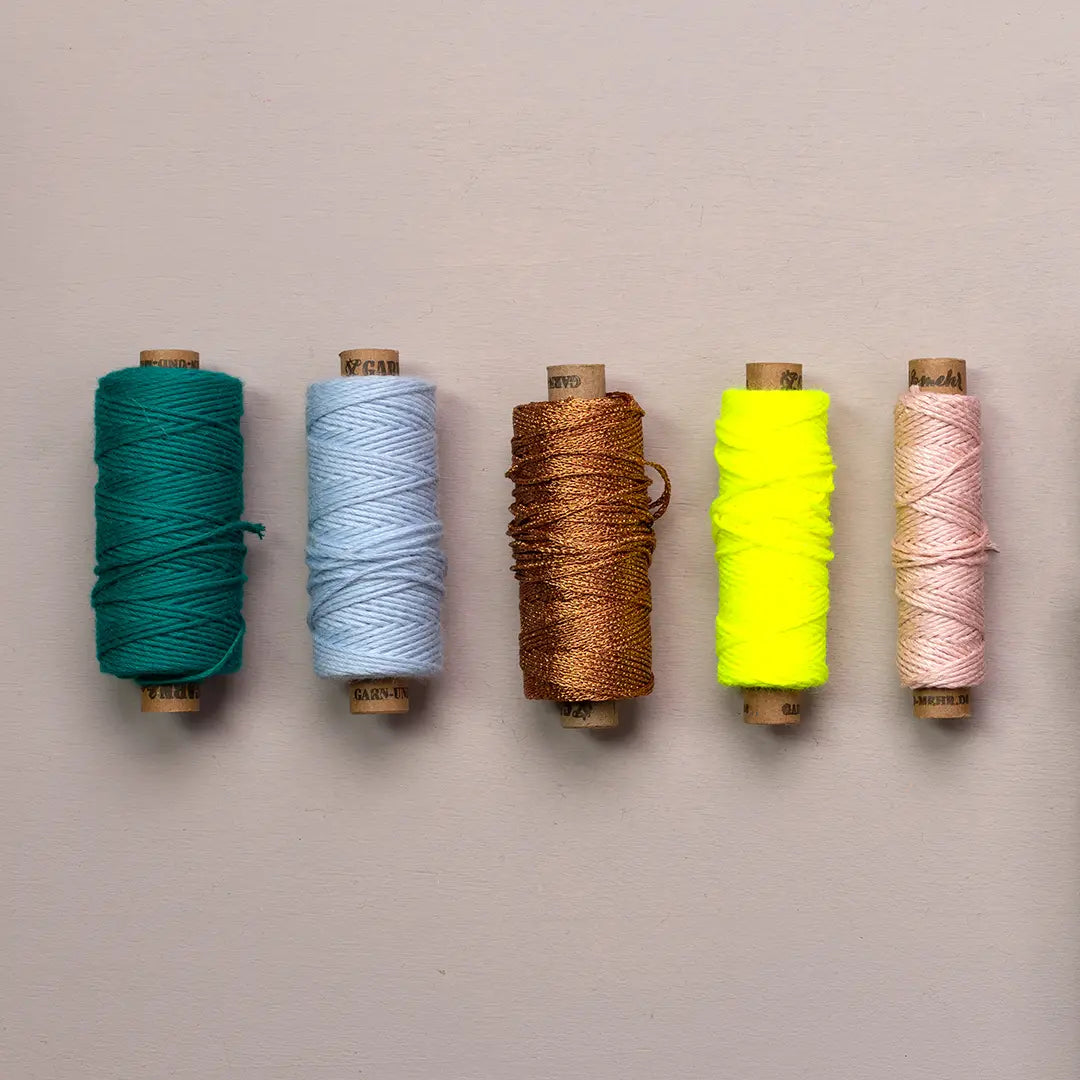 Made in Germany
high quality, colorful and versatile
Yarn is simply the perfect stamping accessory. You can put your self-stamped works perfectly in scene. Use them to wrap gifts for all sorts of occasions, for unique decorations in your home, festive Advent calendars, individual cards and gift tags.
Festive yarns for Christmas
At Christmas time you can use the yarns wonderfully. They are super versatile to use: For your Christmas gifts, to attach festive pendants to the Christmas tree and much more! In our Christmas category Stamps Christmas you will certainly find festive motivs, there are all kinds of inspiration and unique motifs for an unforgettable Christmas Eve.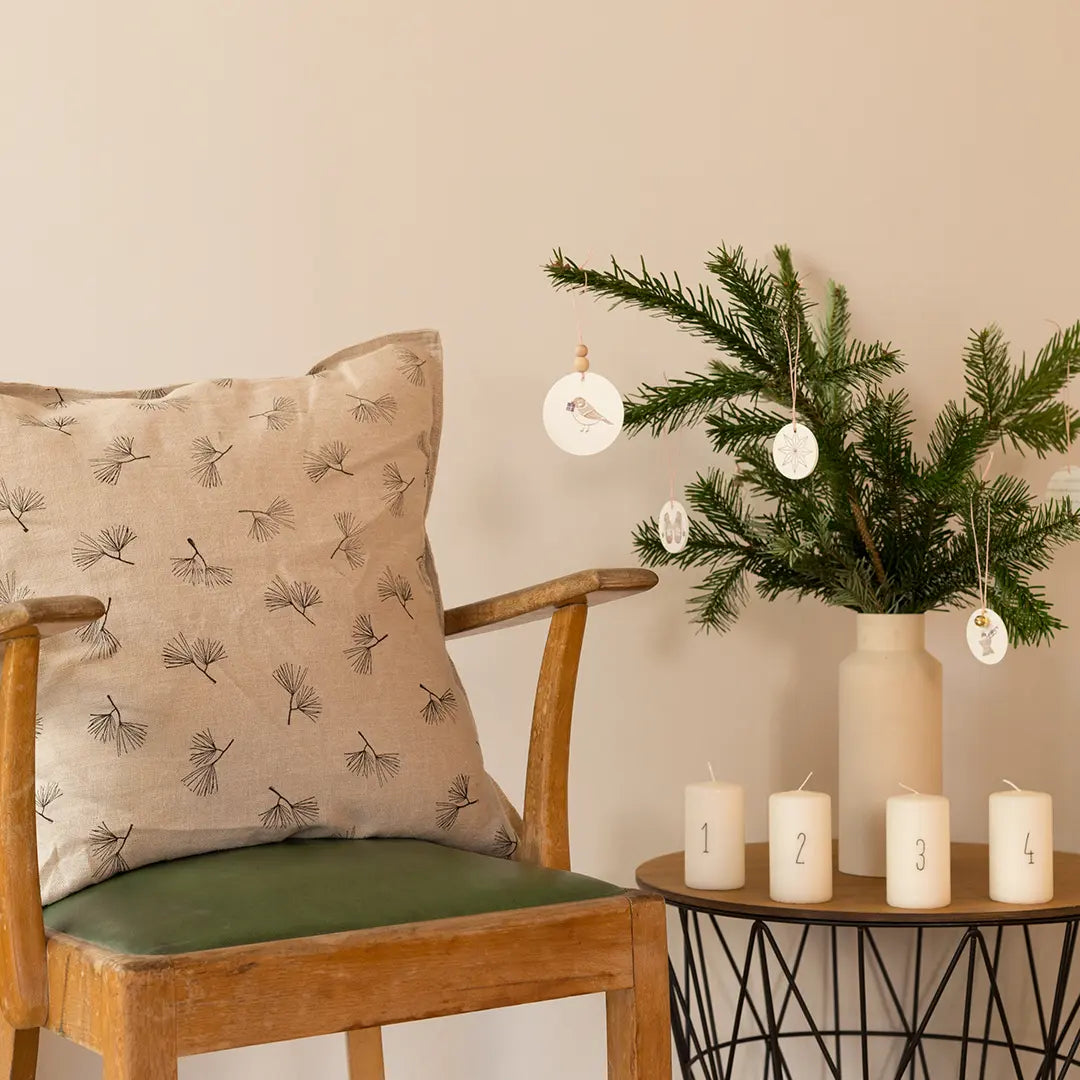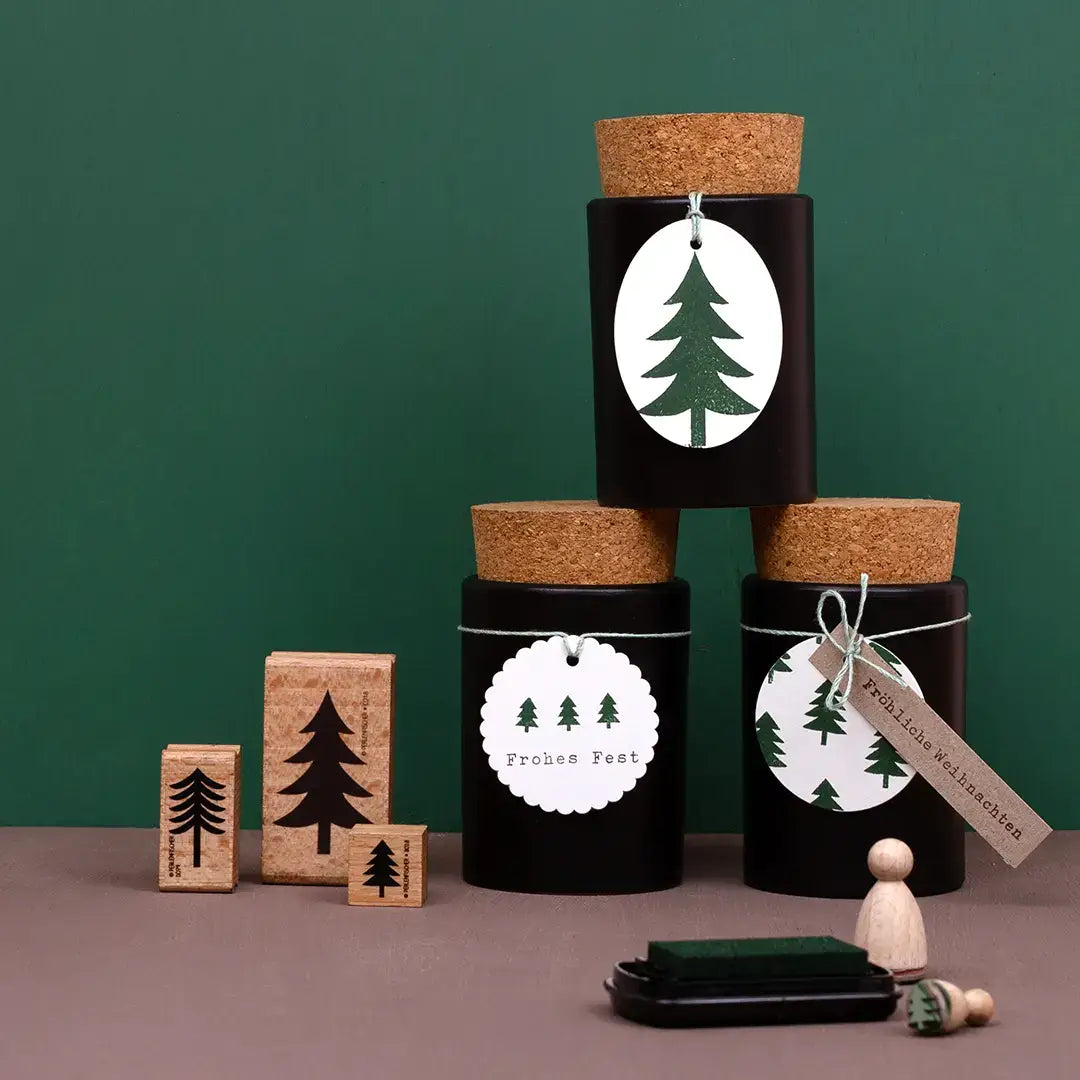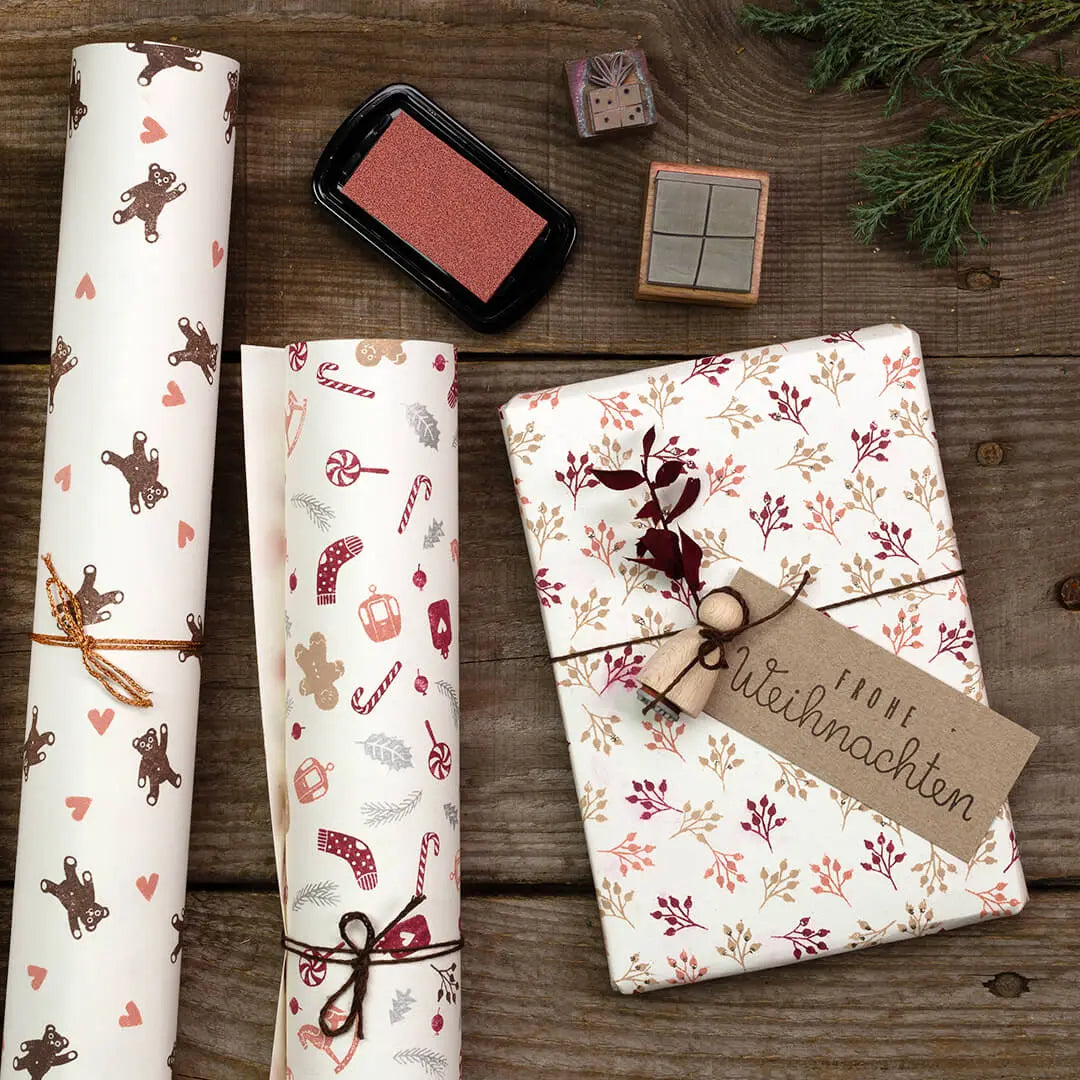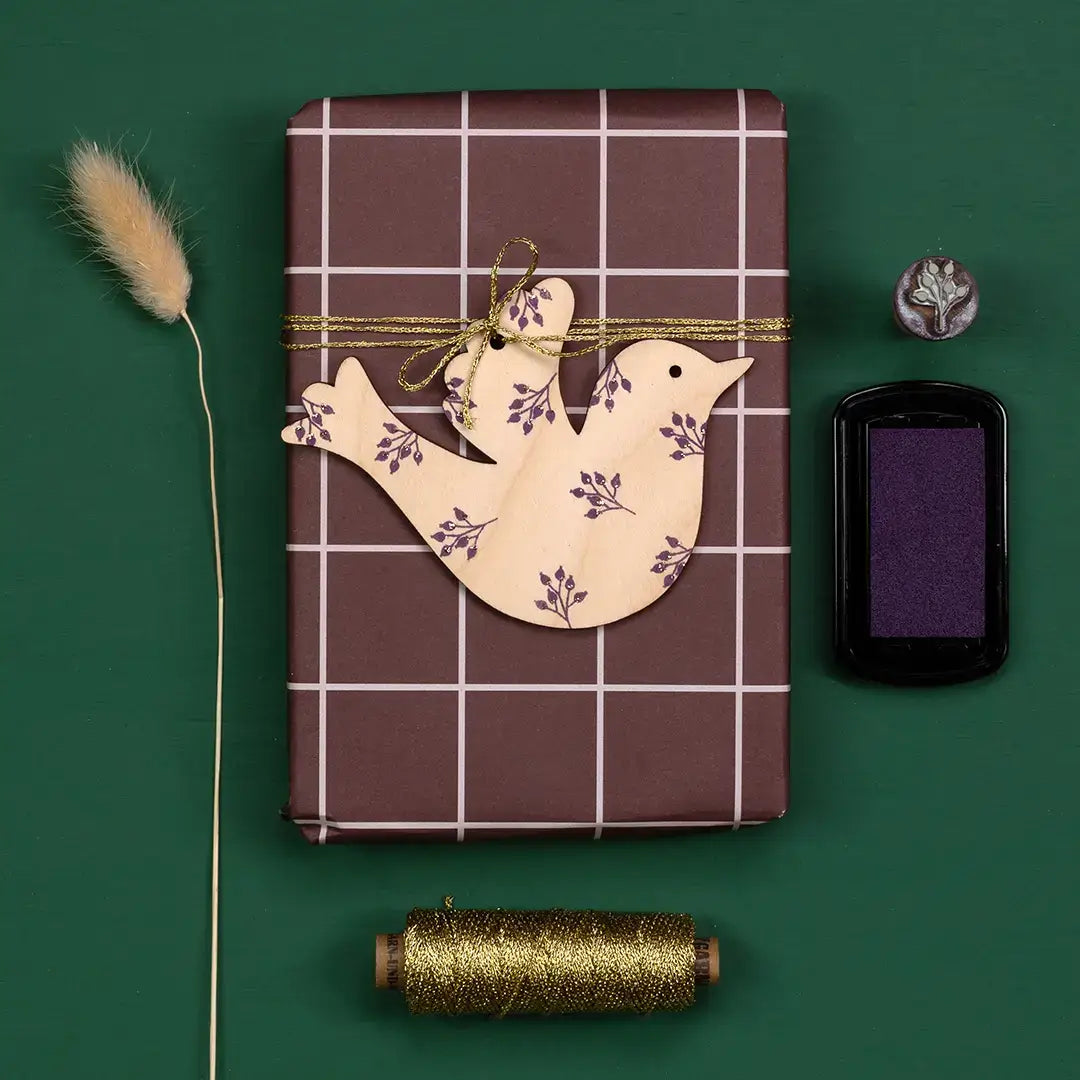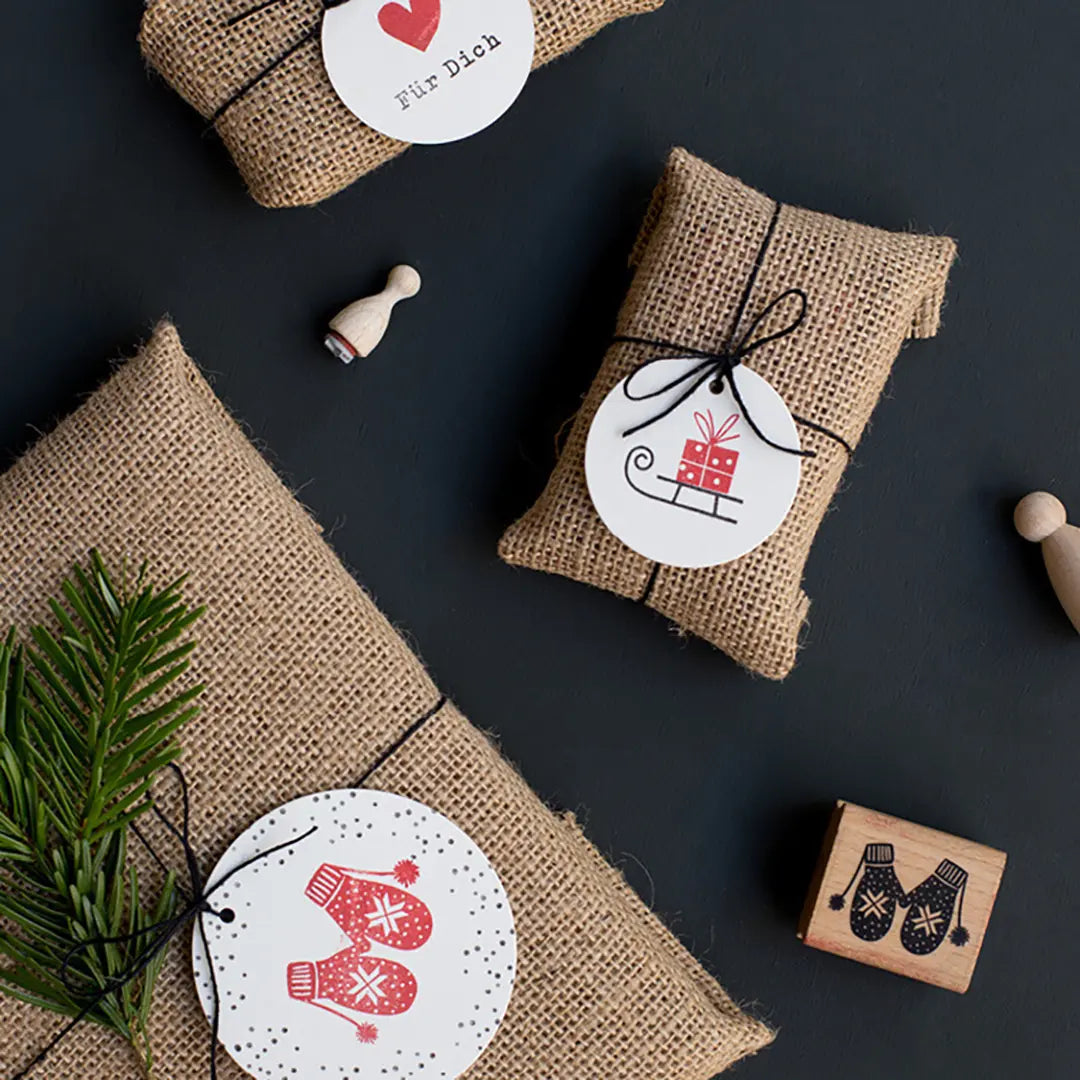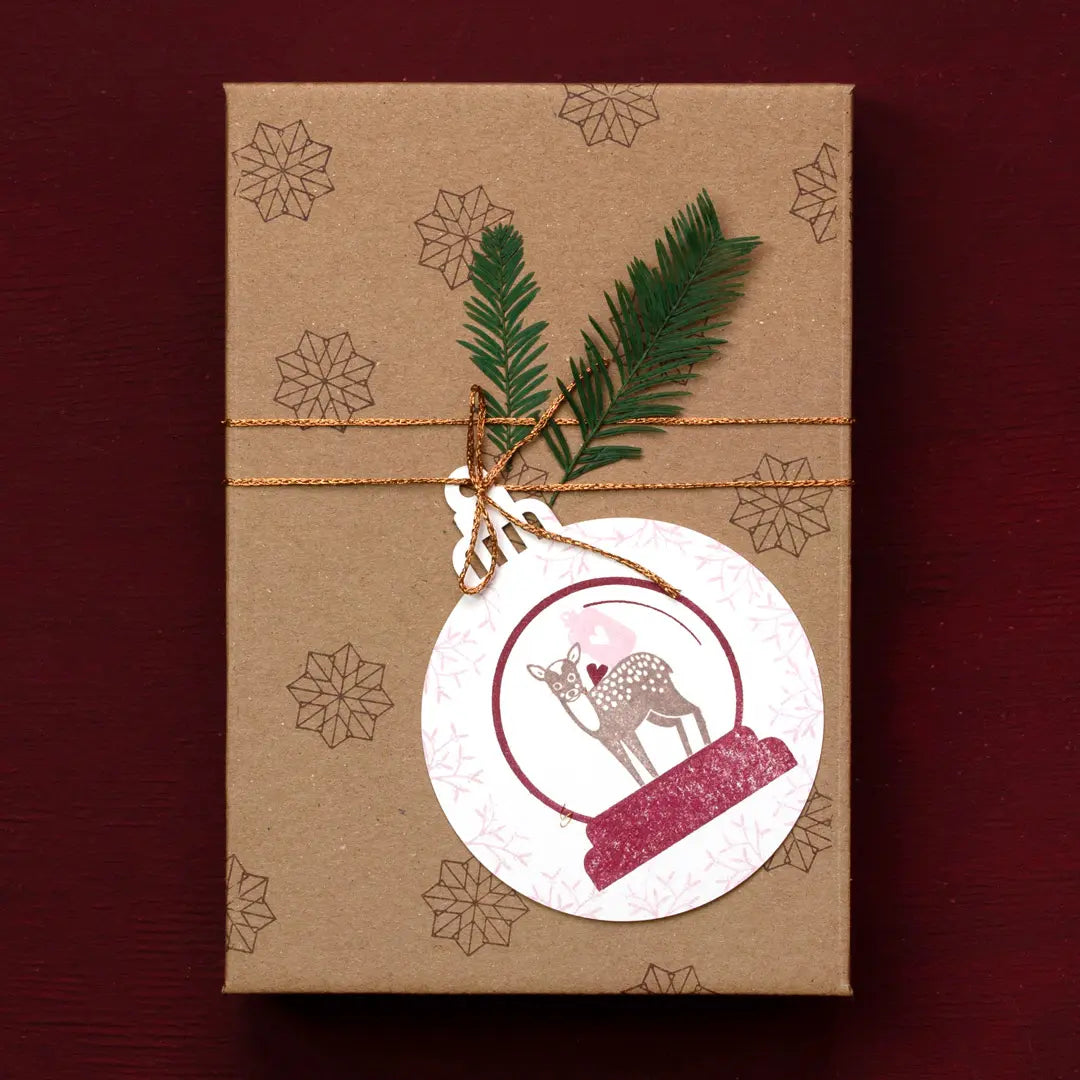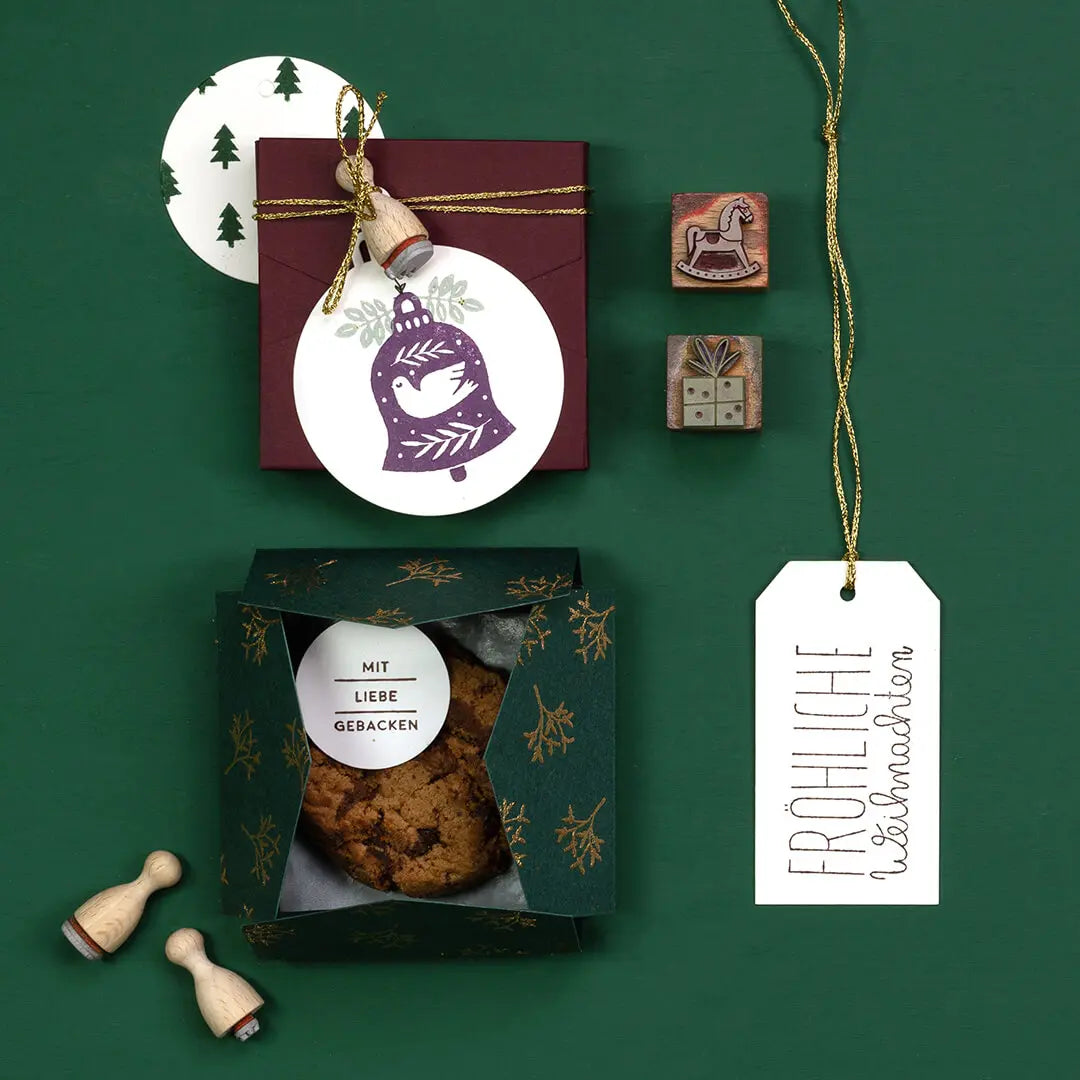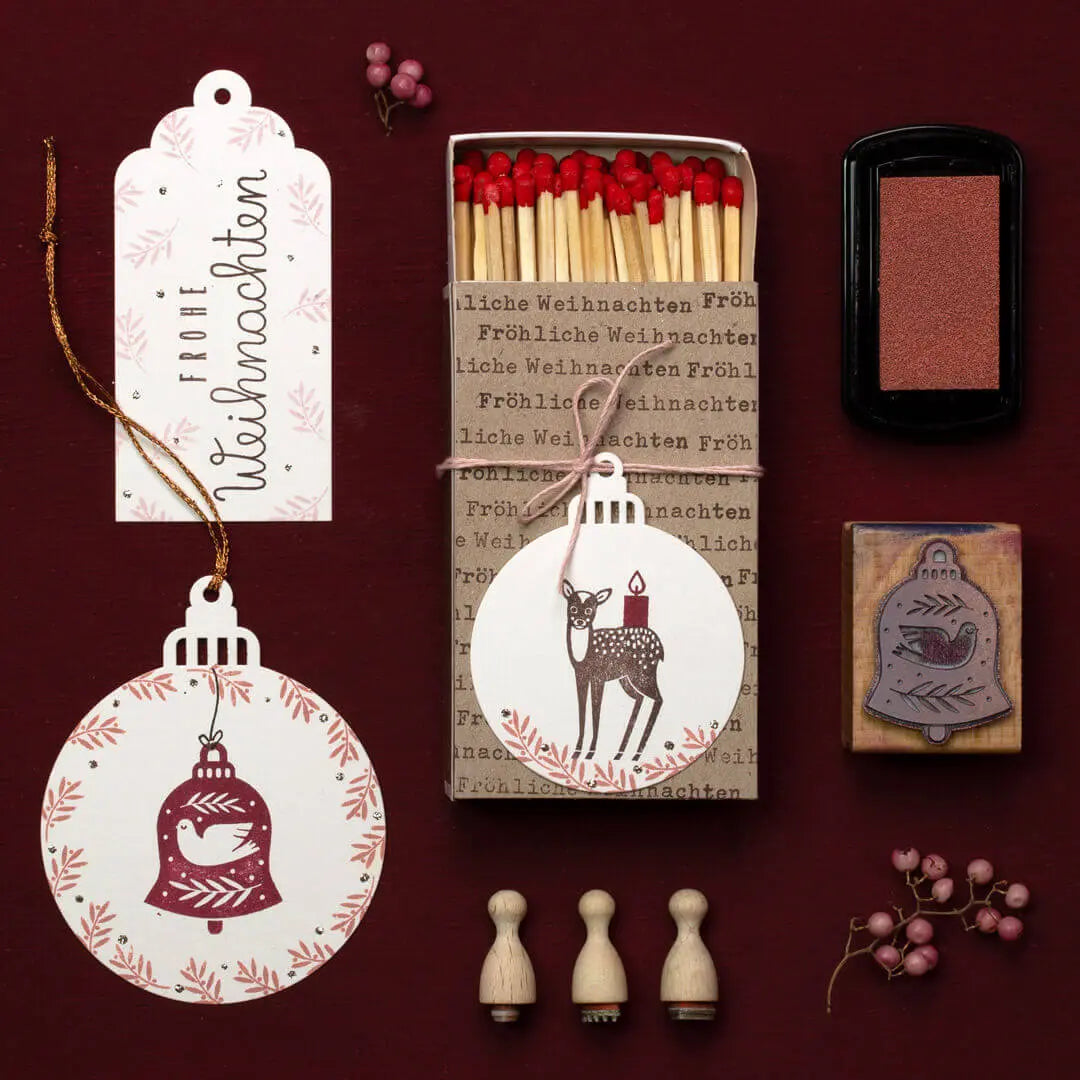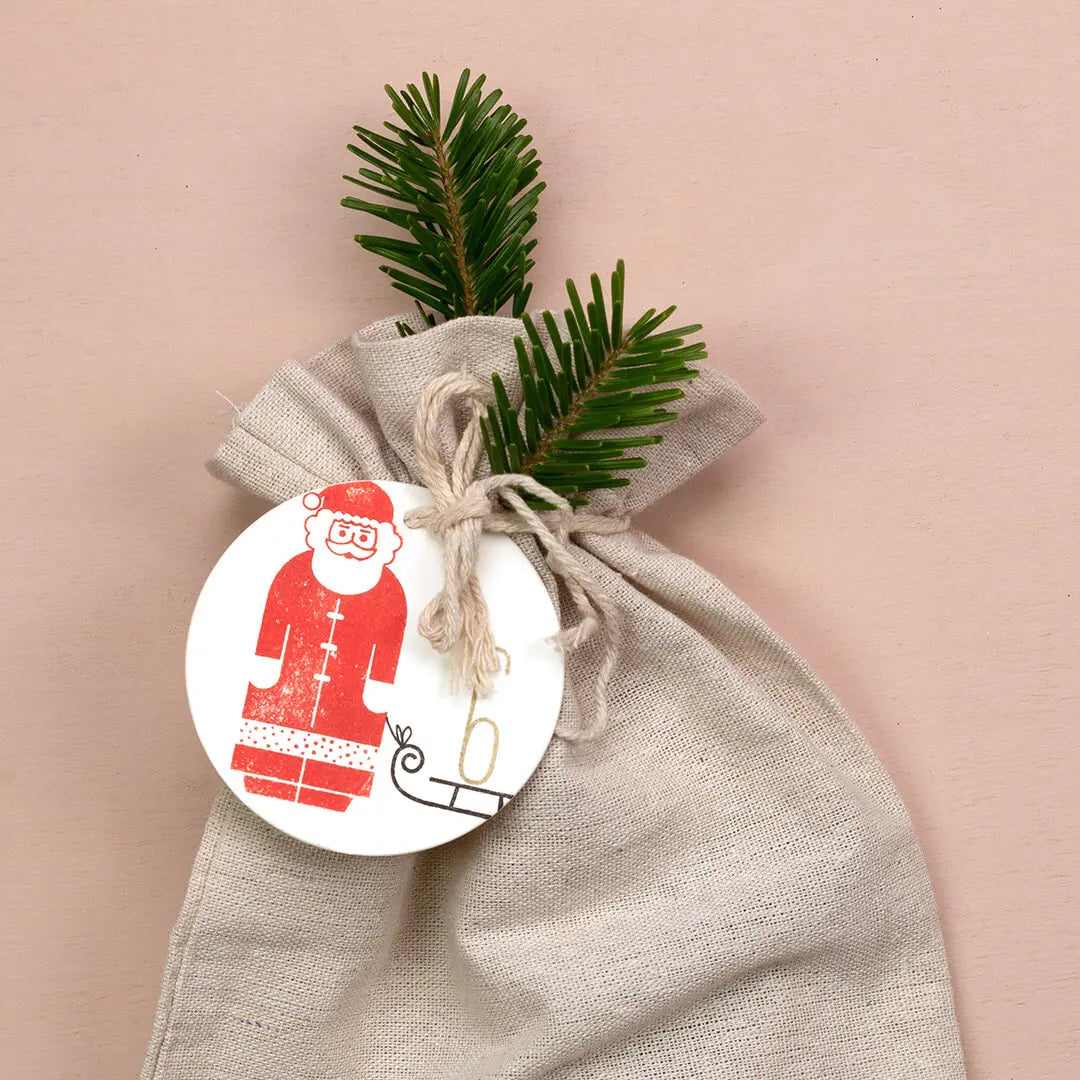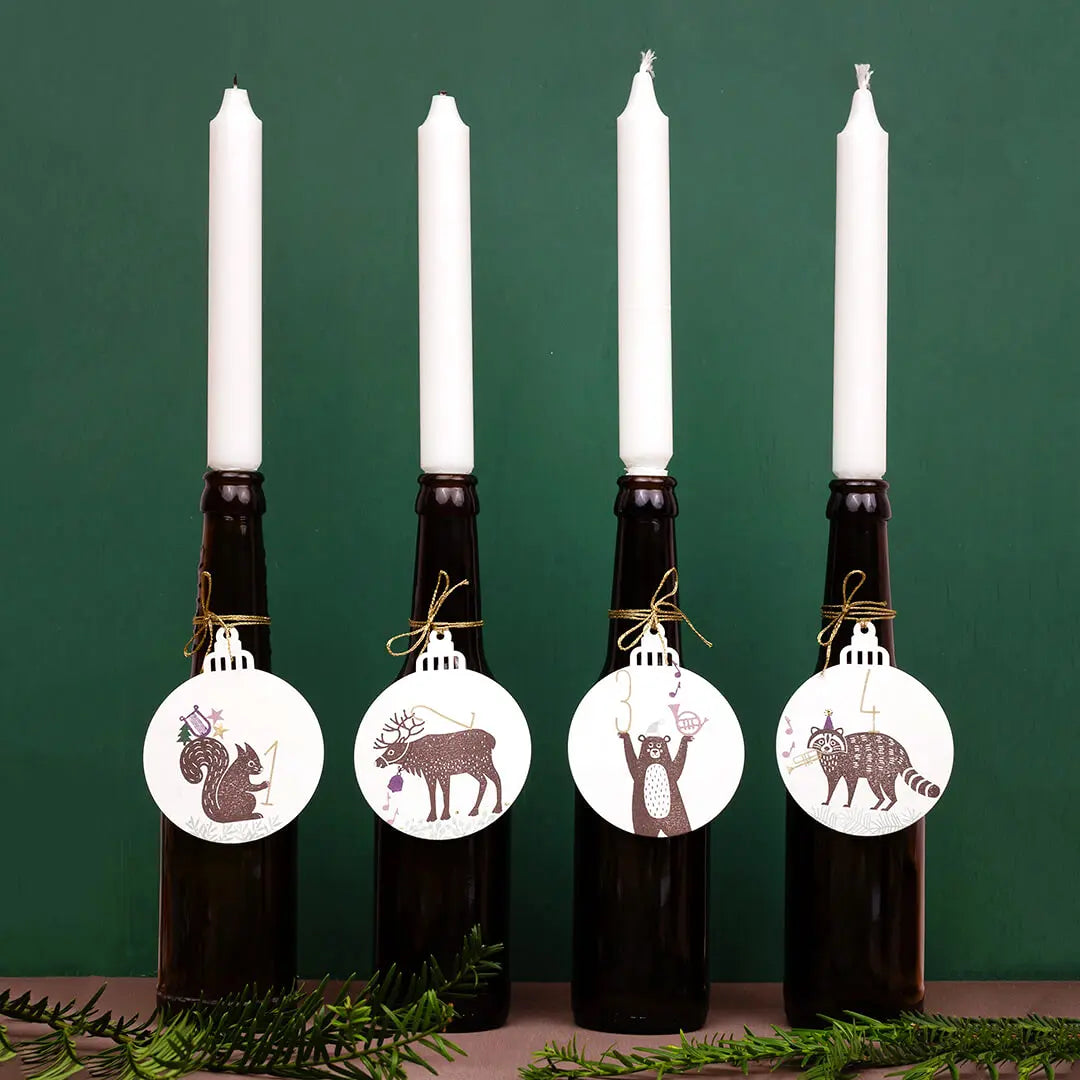 Advent wreath
Four candles but different
We love trying out new DIY's and giving new life to all sorts of items. Simply reuse bottles by removing the label, stamping beautiful Papertags with our Stamp set | Numbers and tying them to the bottle with twine. Finally, just put the candles inside. Ready is your homemade Advent wreath!
Advent calendar with festive yarns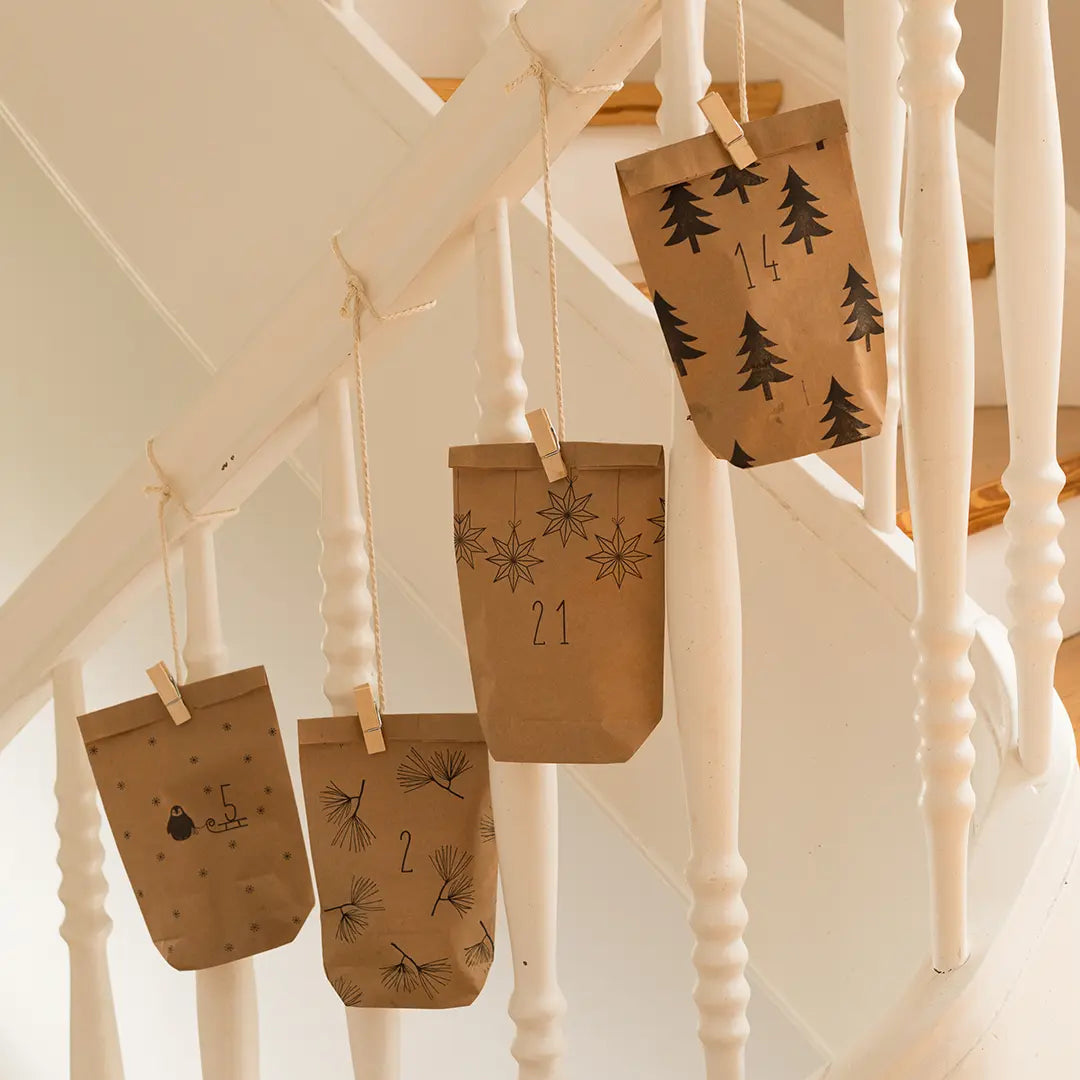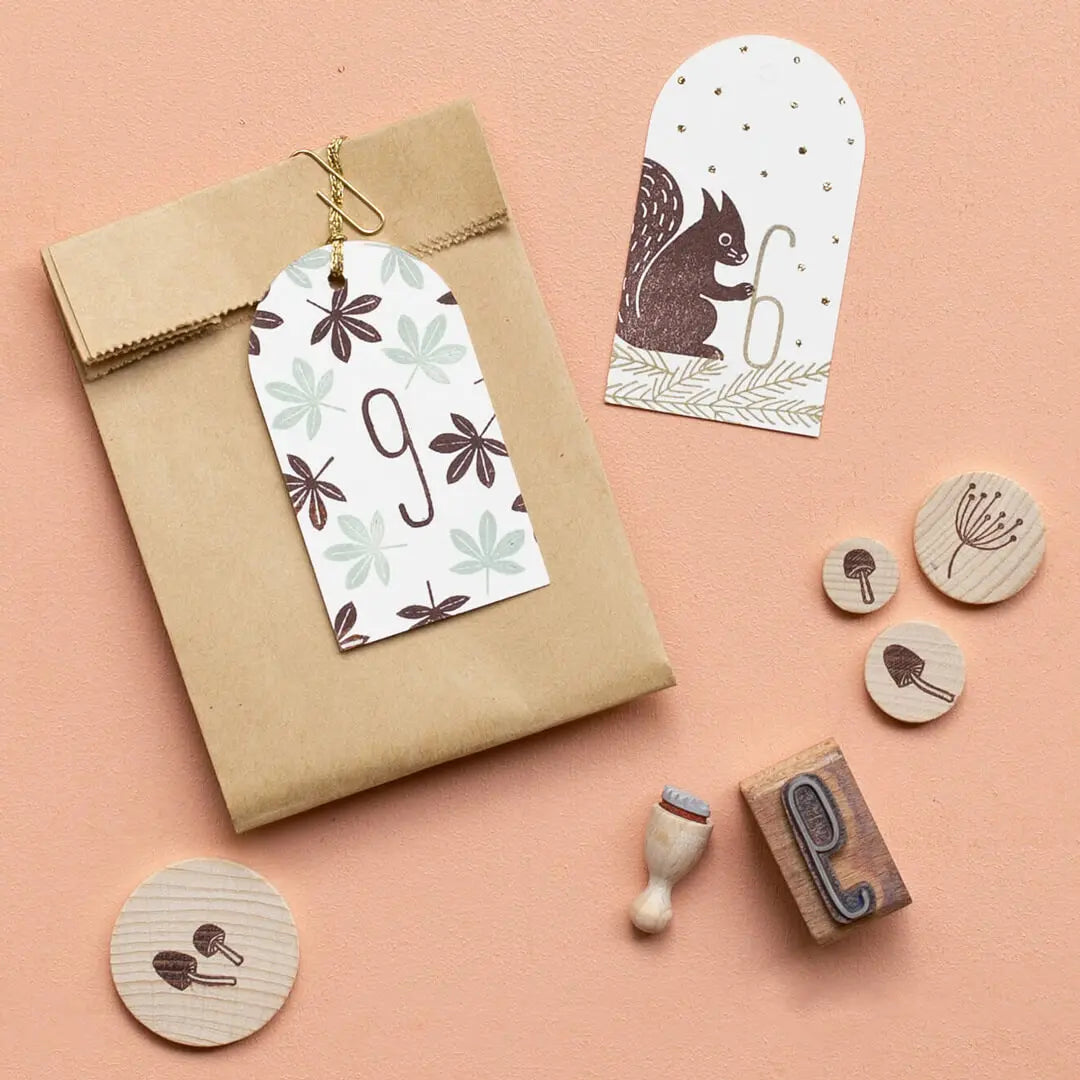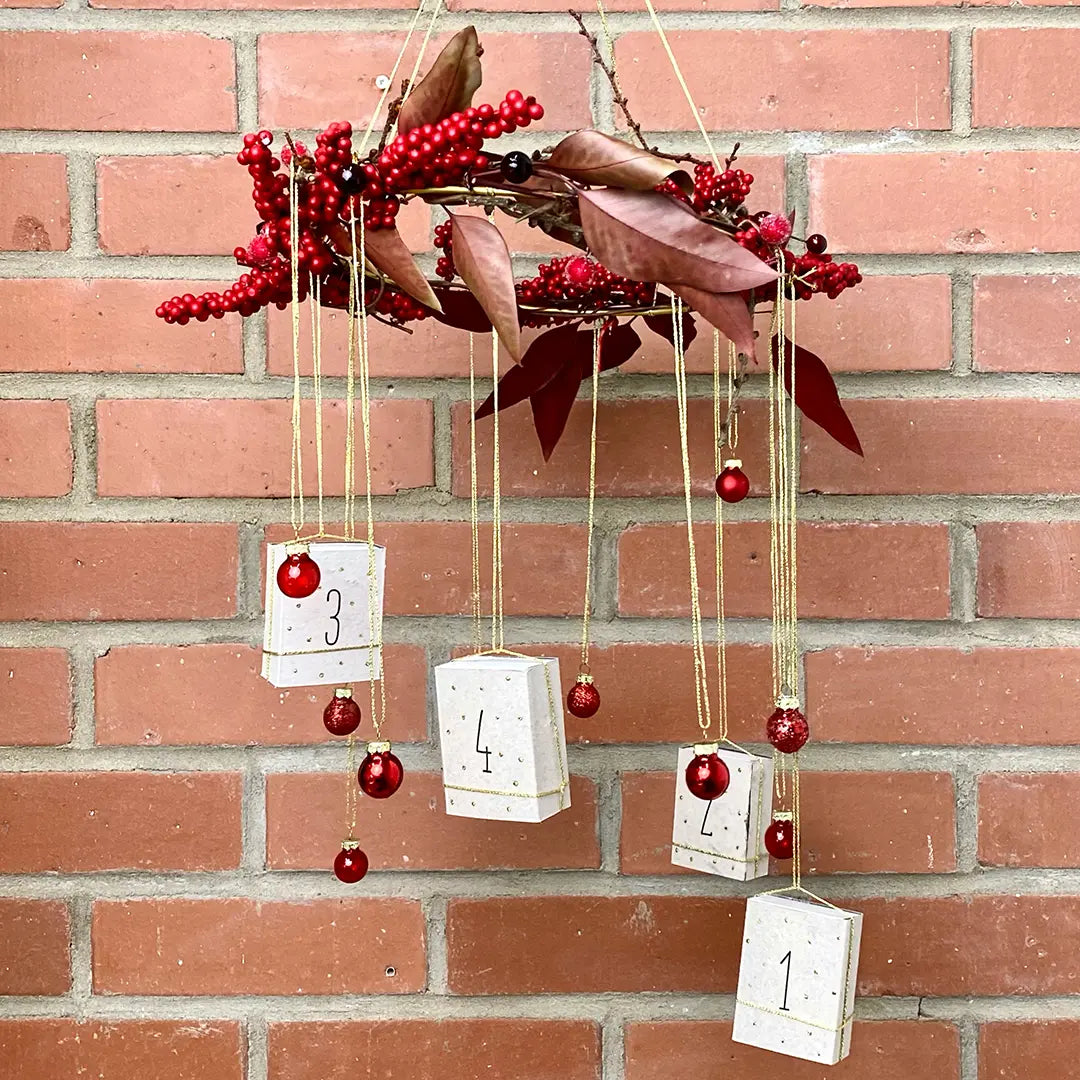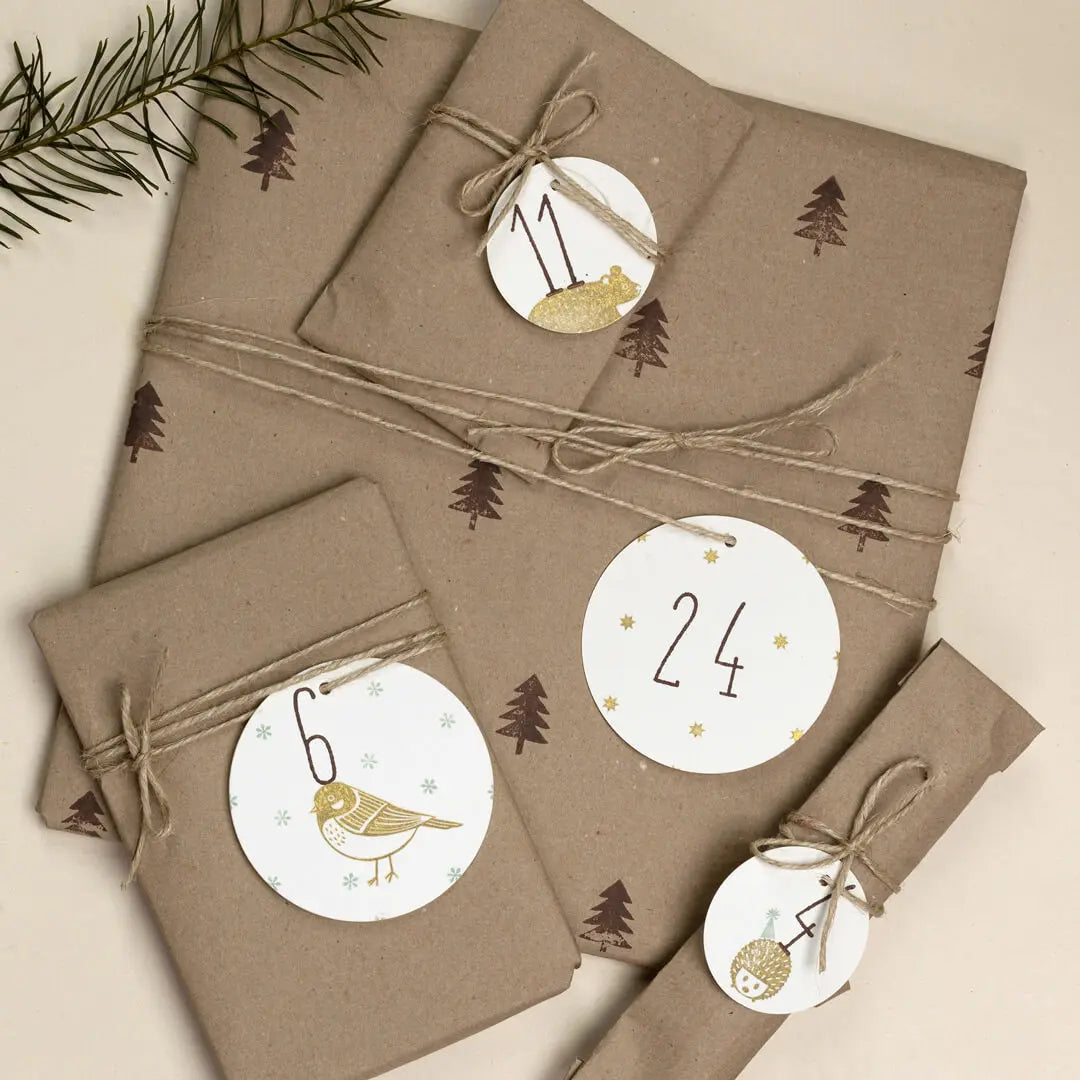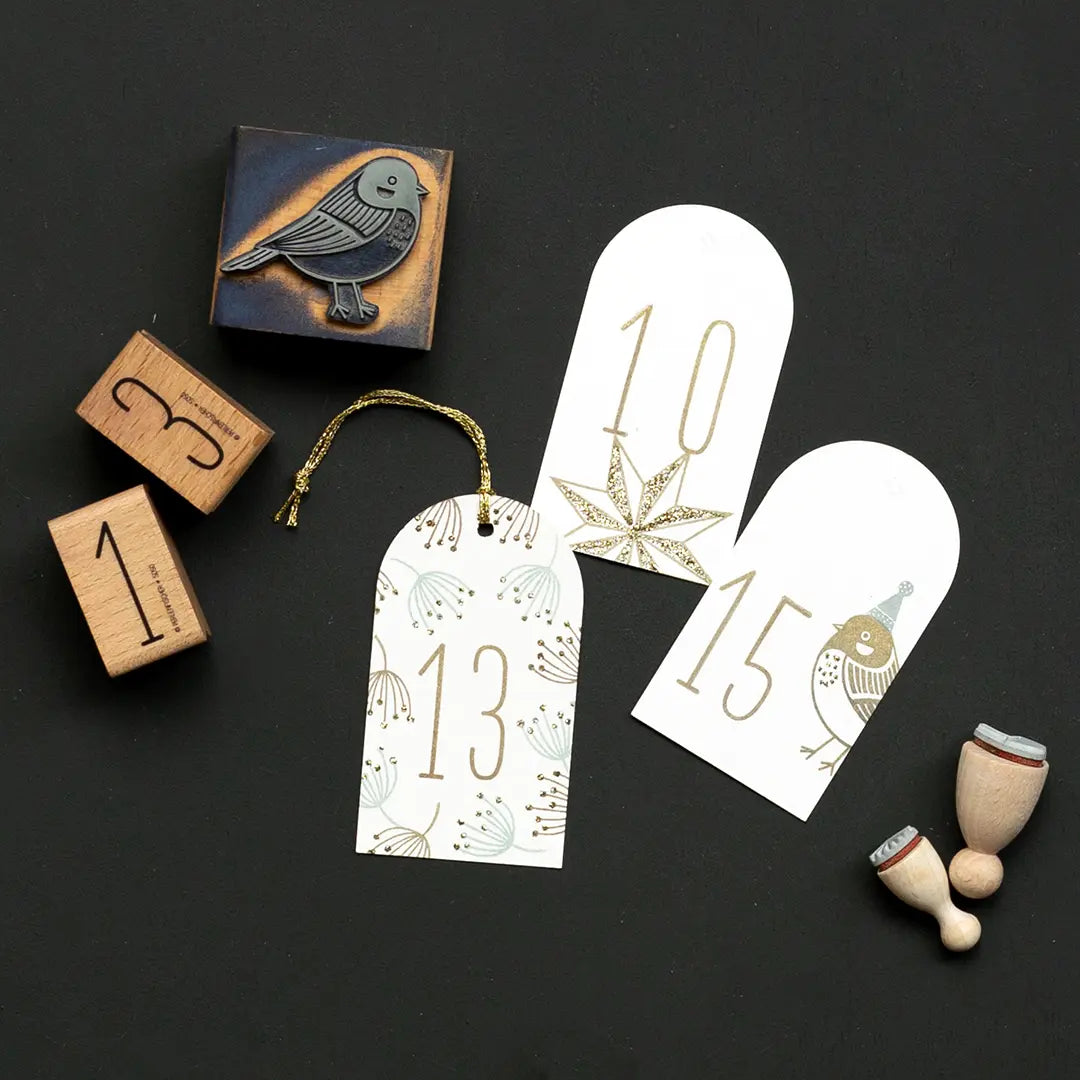 Decorate pendants with numbers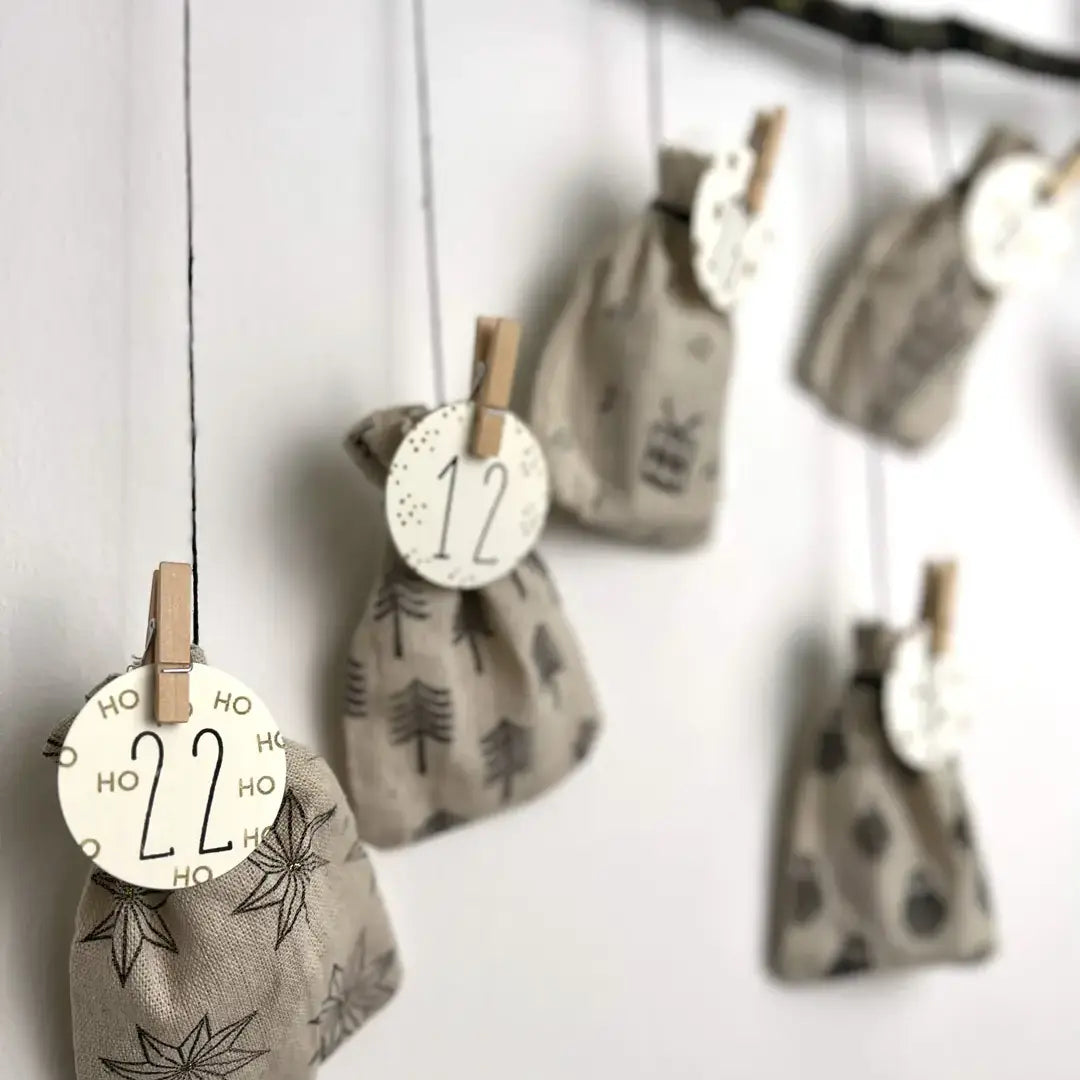 Crafting special cards with yarn
Yarns can beautifully enhance your self-stamped greeting card. Tie bows, attach gift tags or make small garlands. There are no limits to your creativity.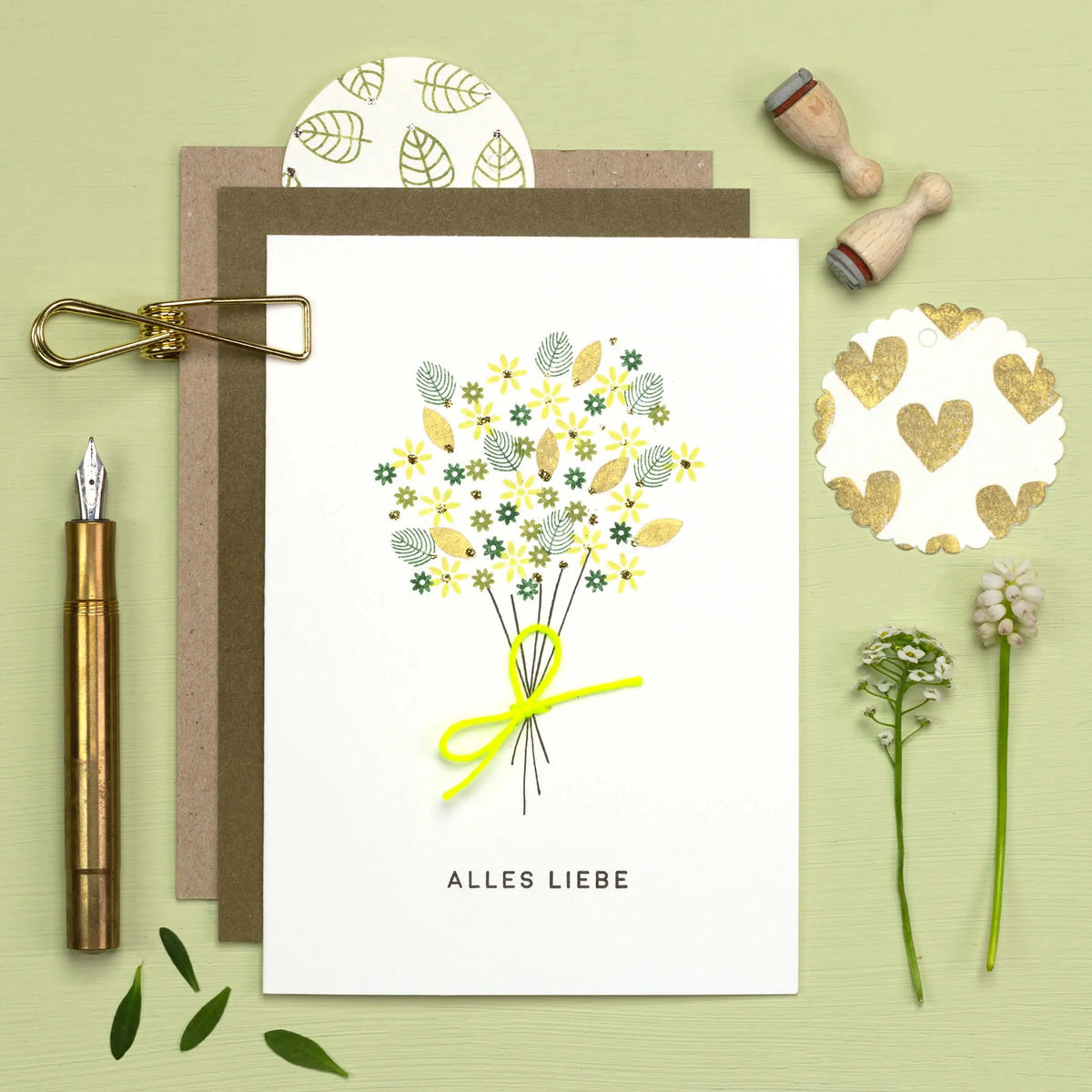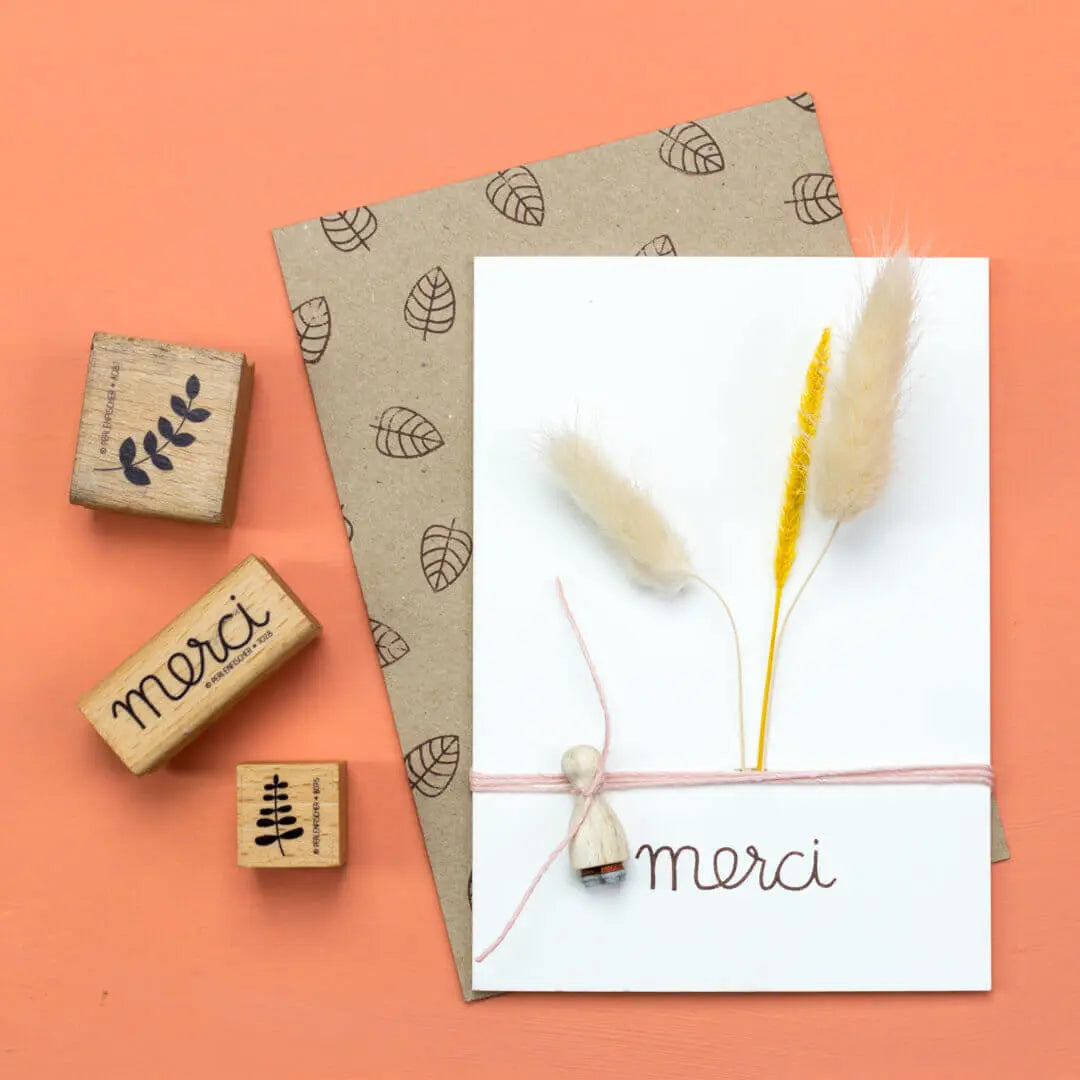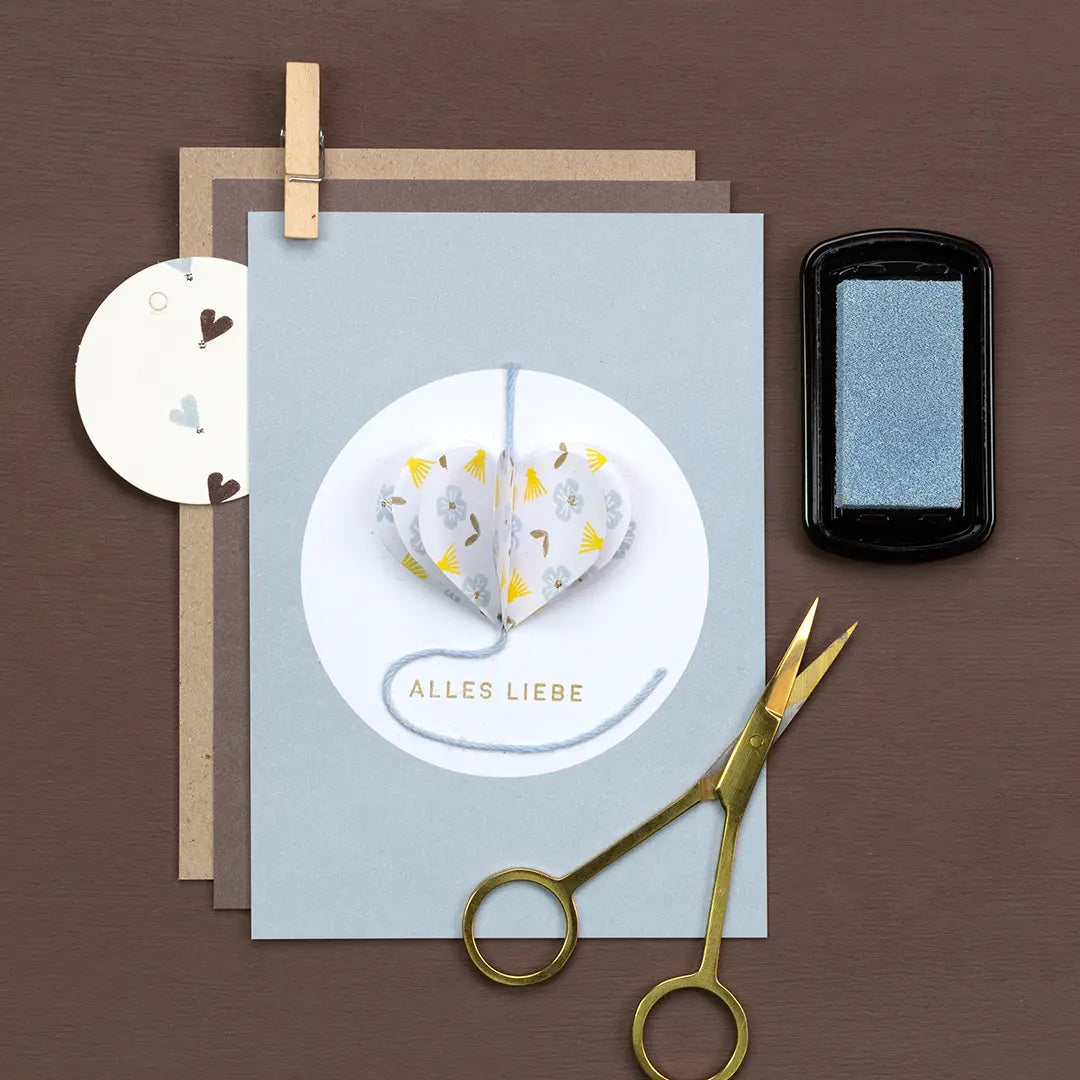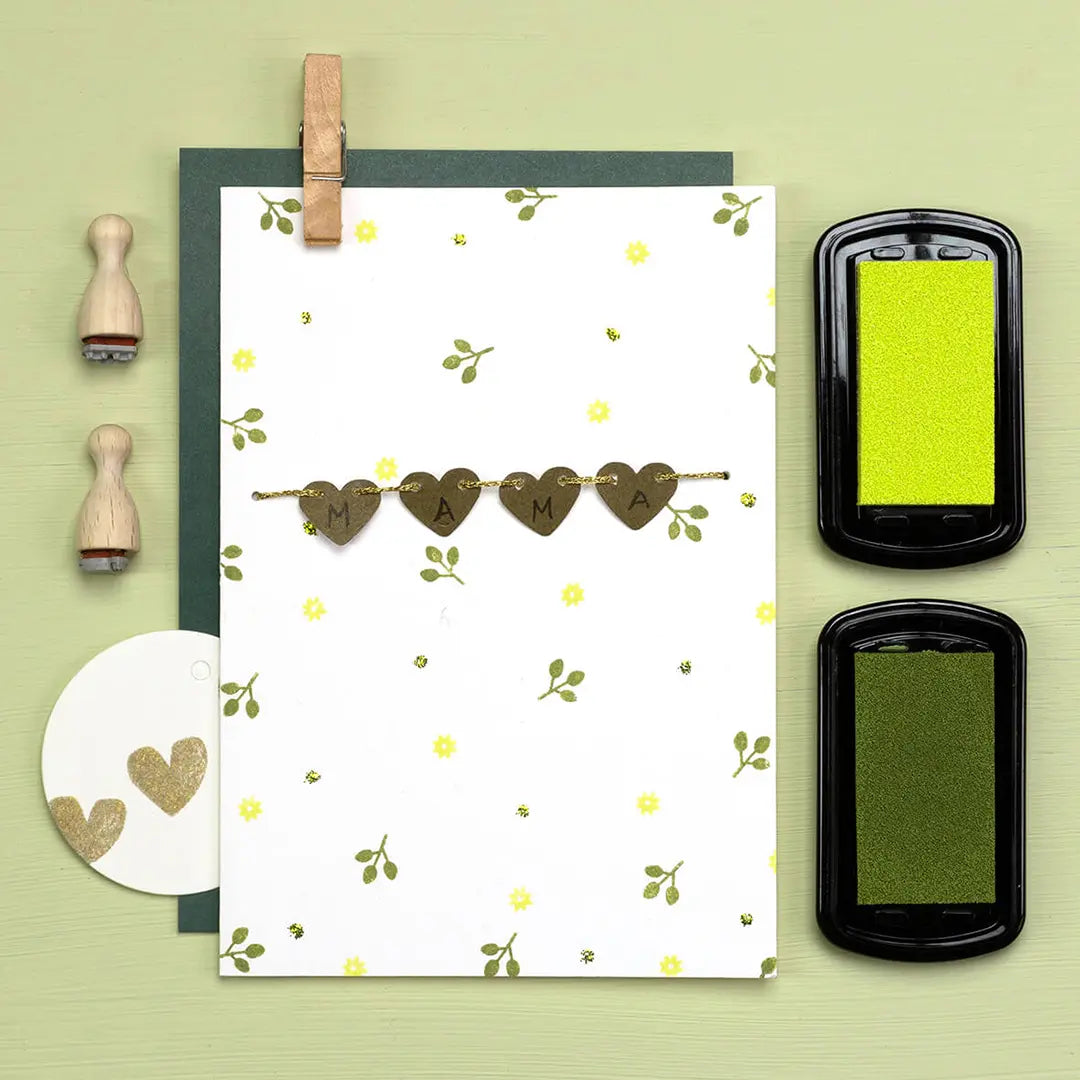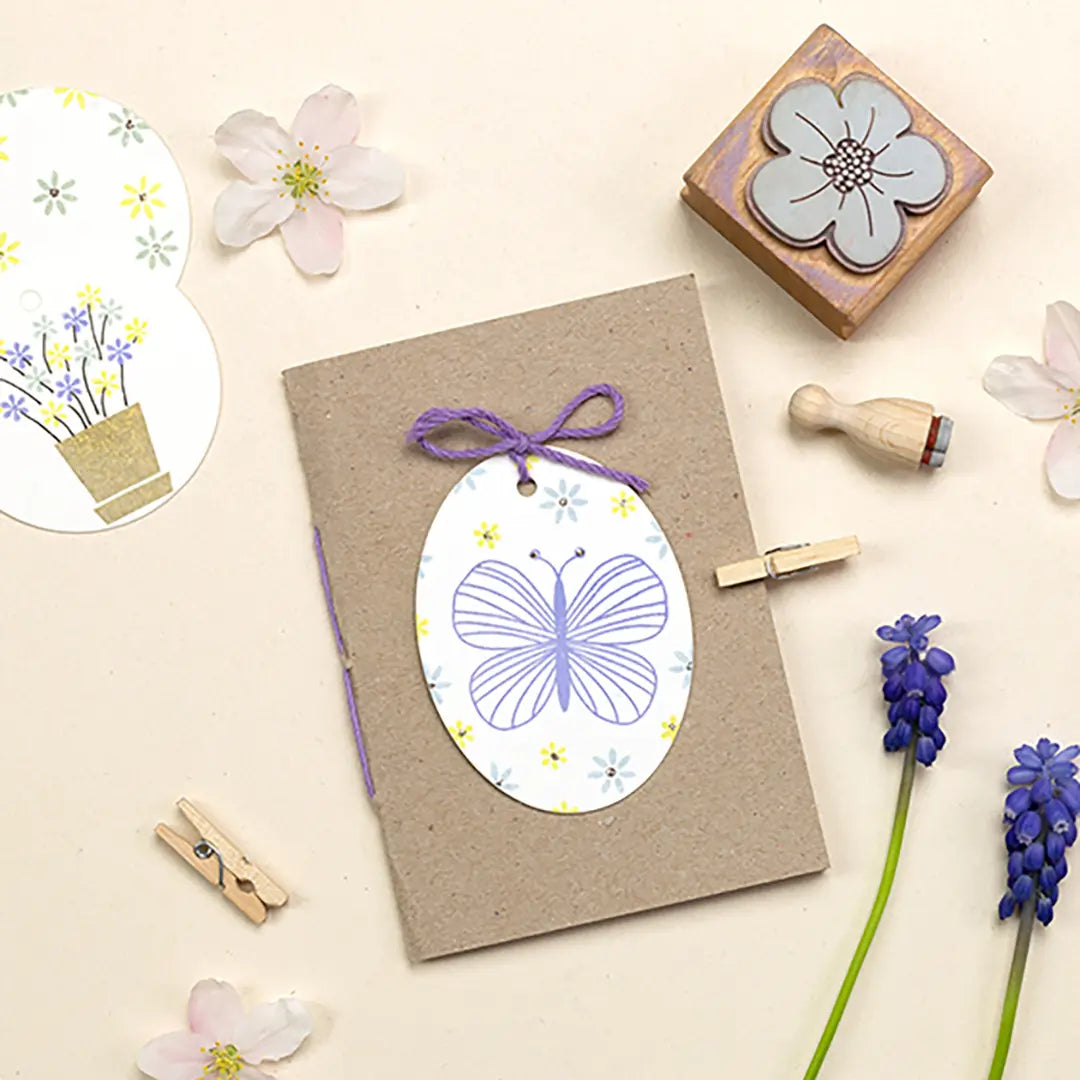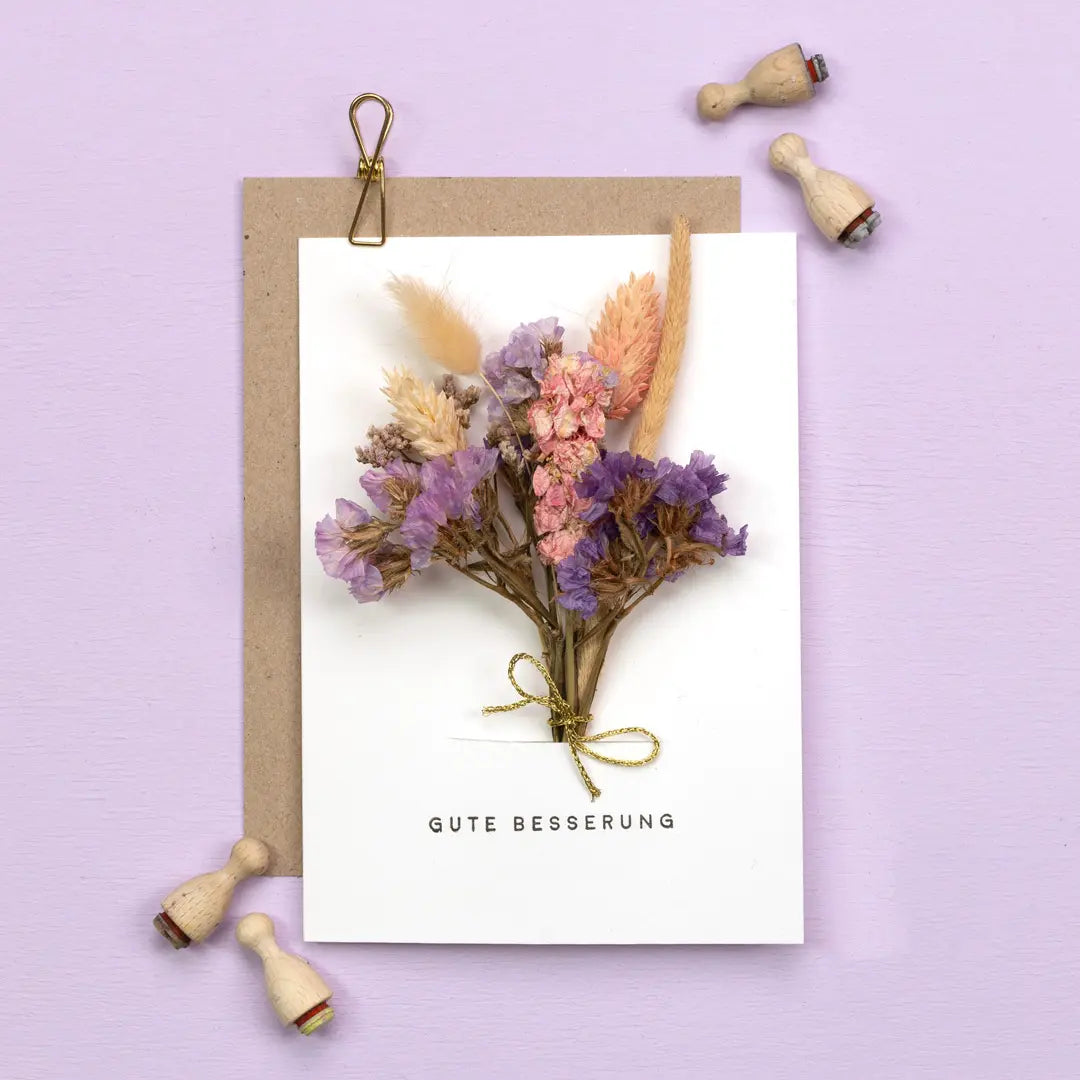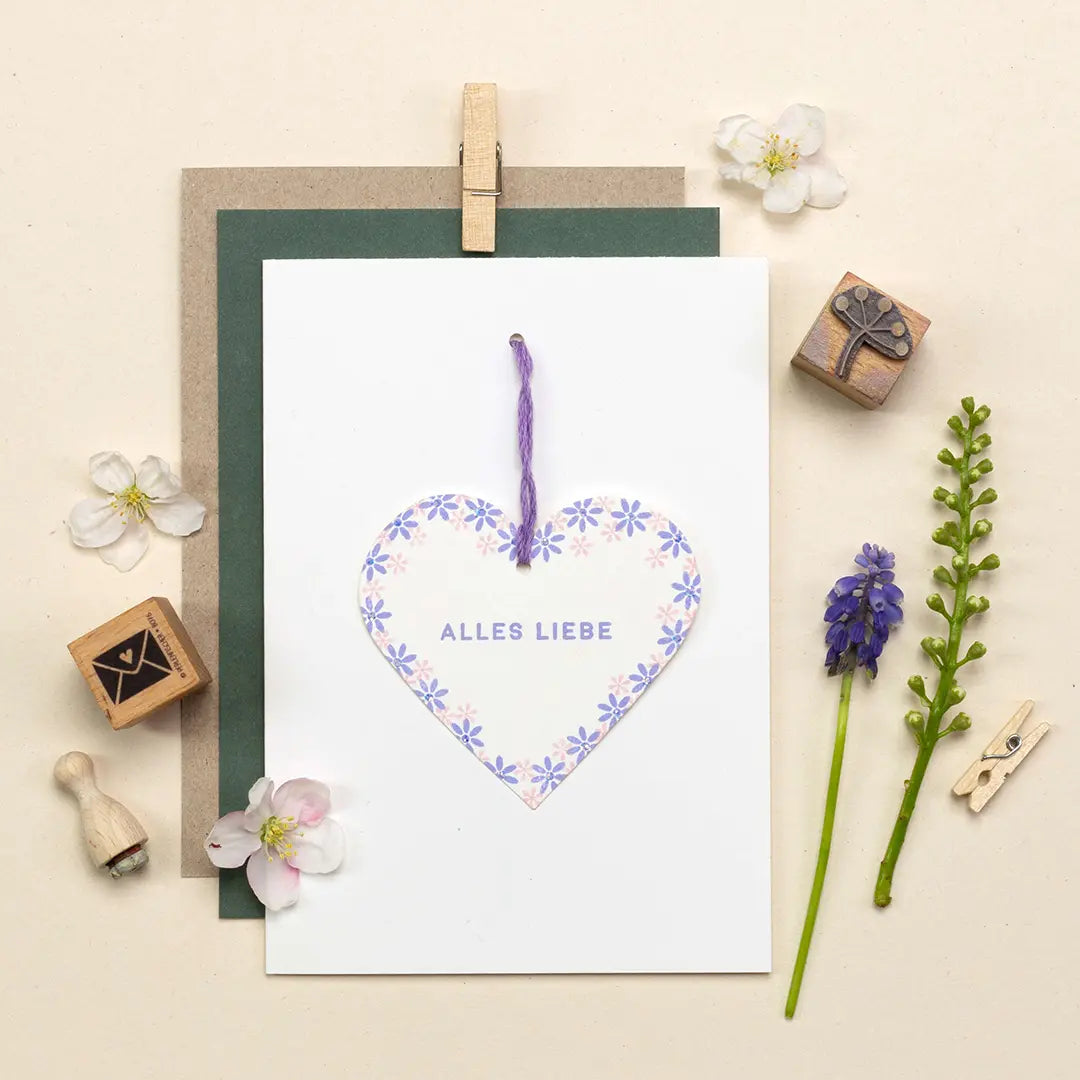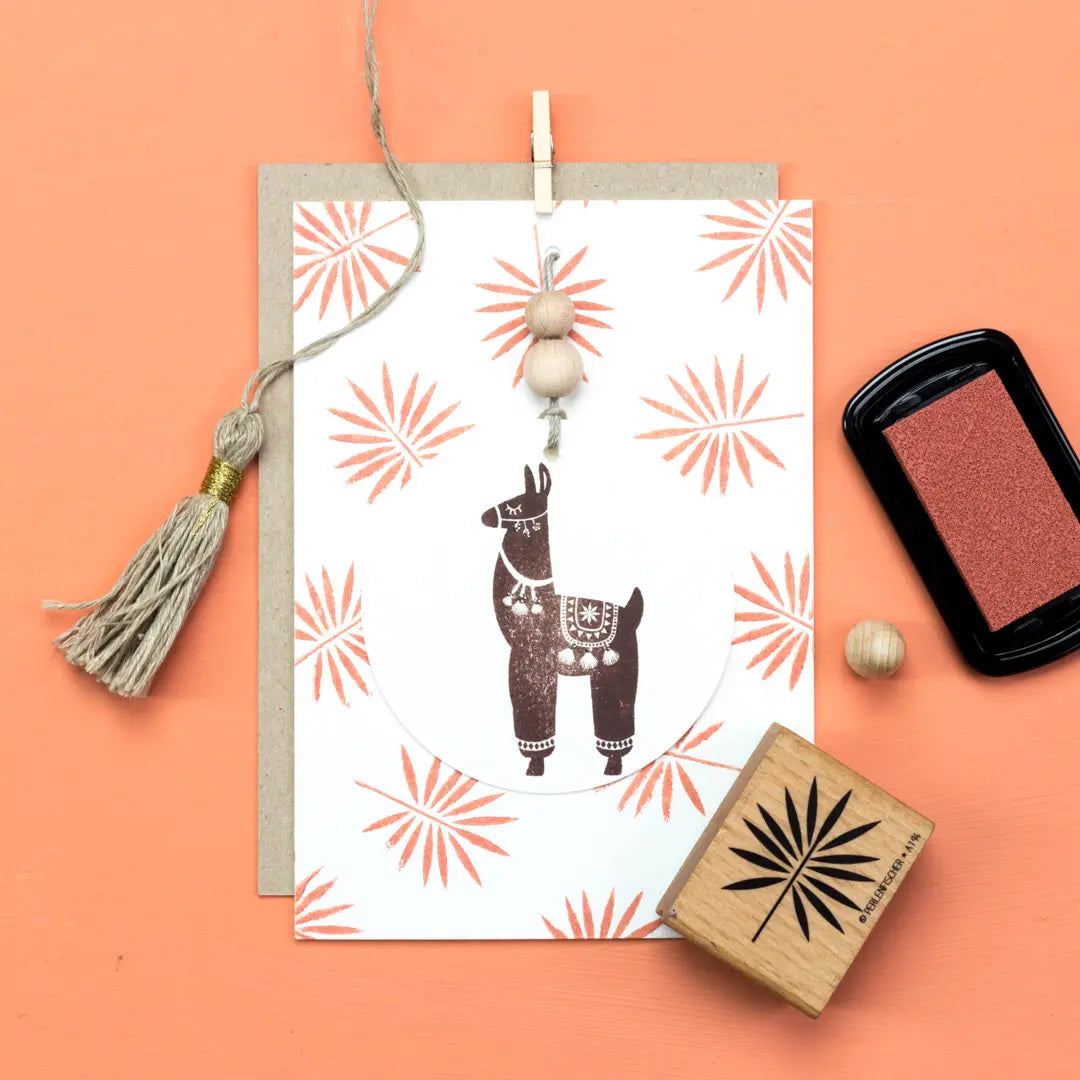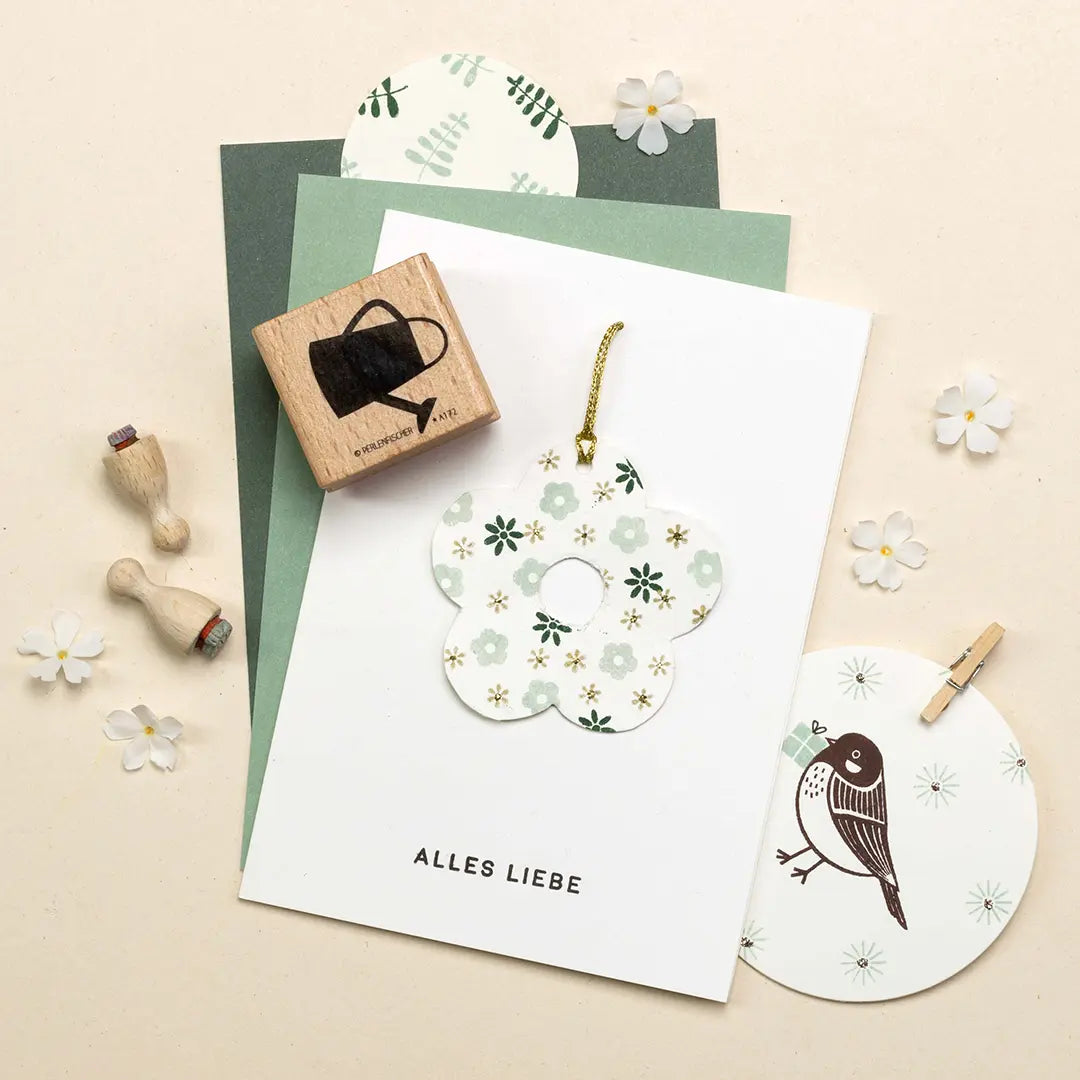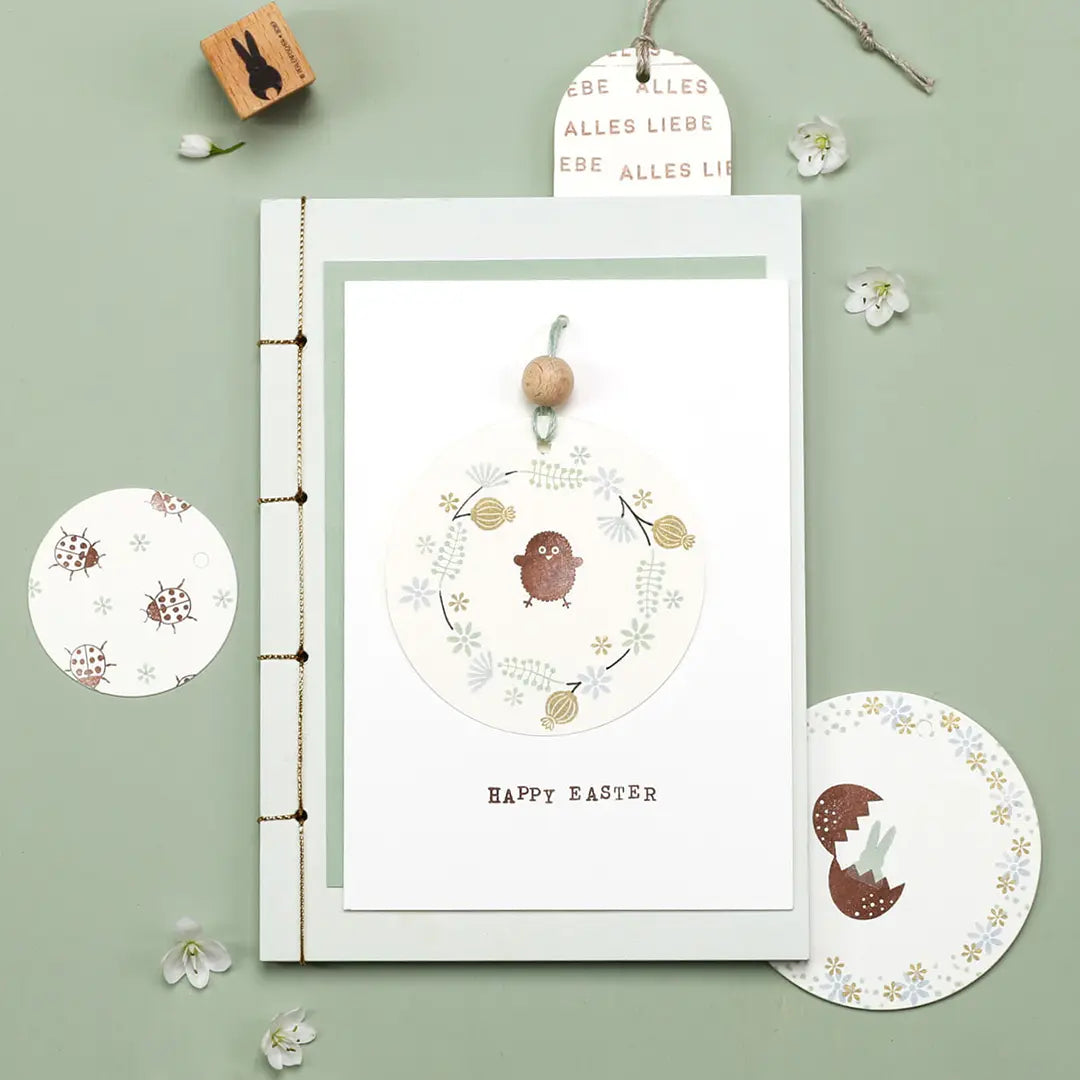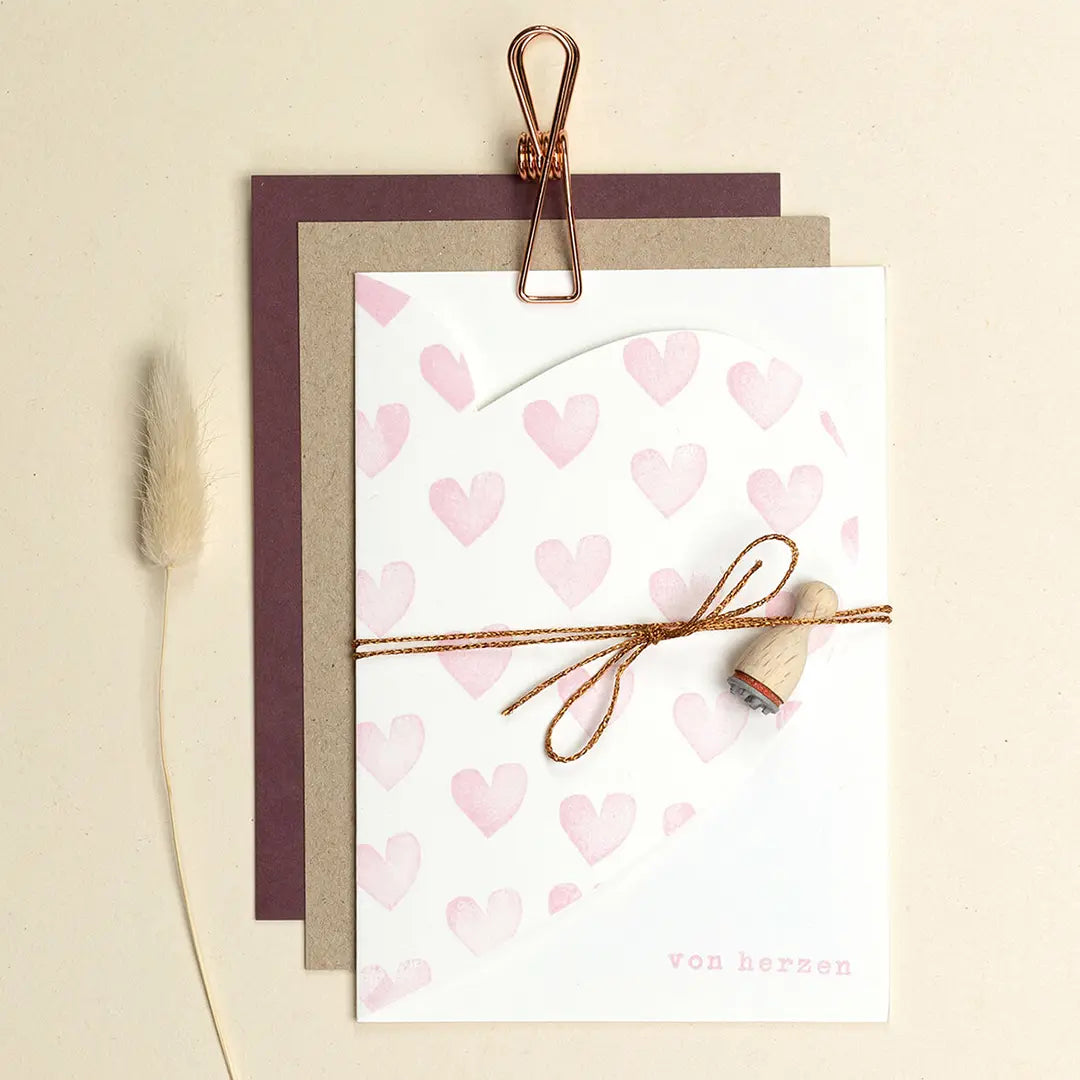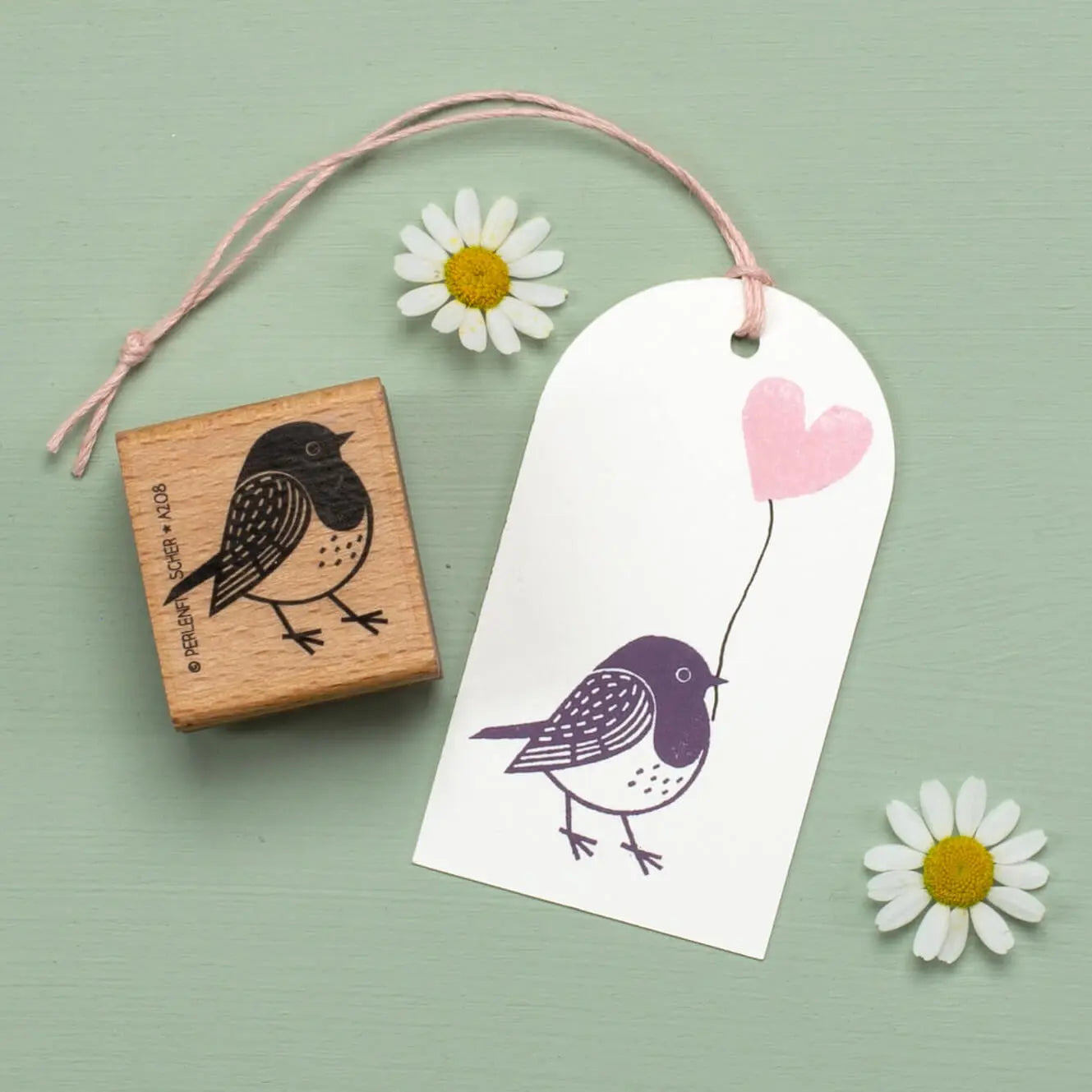 Tips & tricks
How do I tie yarn to a gift tag?
Of course, you can also thread only one side of the thread through the pre-punched hole of the pendant. However, the stamped side often turns diagonally to the side.
Therefore our tip, so that the front side is always straight visible:
Take the piece of yarn once in half. Now thread the two ends through the hole and then pull them through the created loop. Finally, you can pull it closed. Done!
Wrapping gifts for all kinds of occasions
Yarns easily make your gifts look super high quality and individual. Stamps your own wrapping paper and great tags for a unique look. In combination with yarns in different colors your gifts will surely bring a lot of joy. Feel free to check out our category Stamps Birthday. There you will find many DIY's and unique stamps.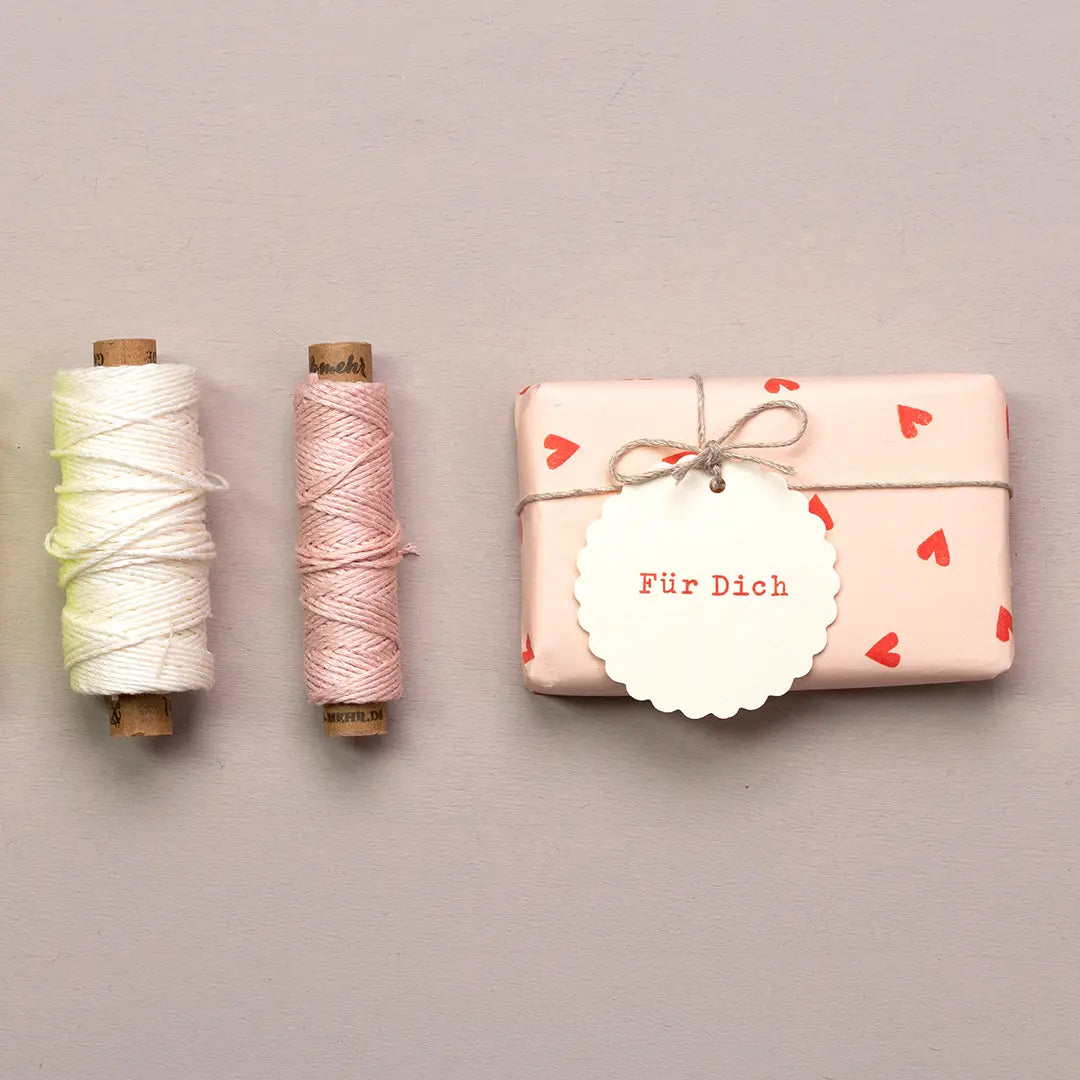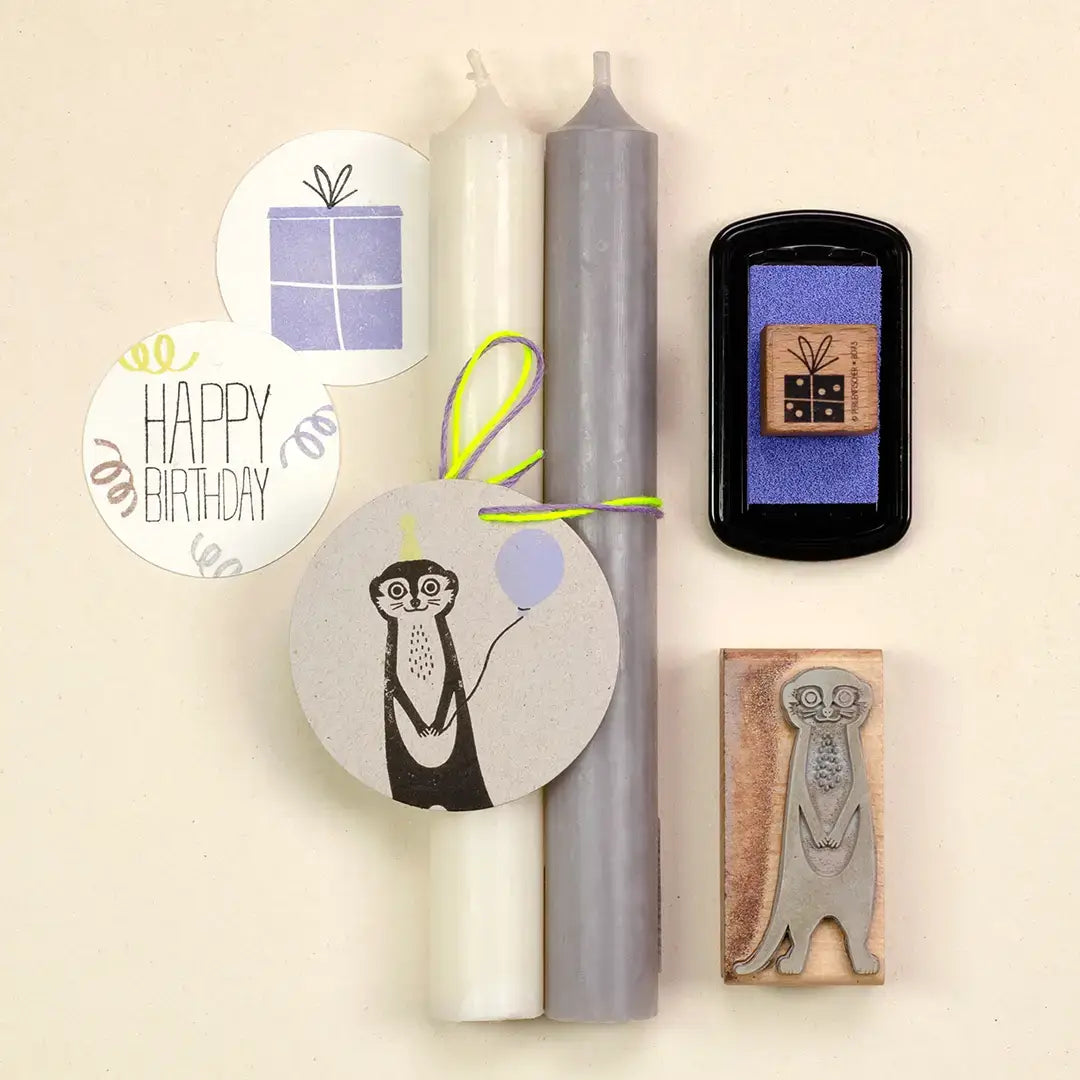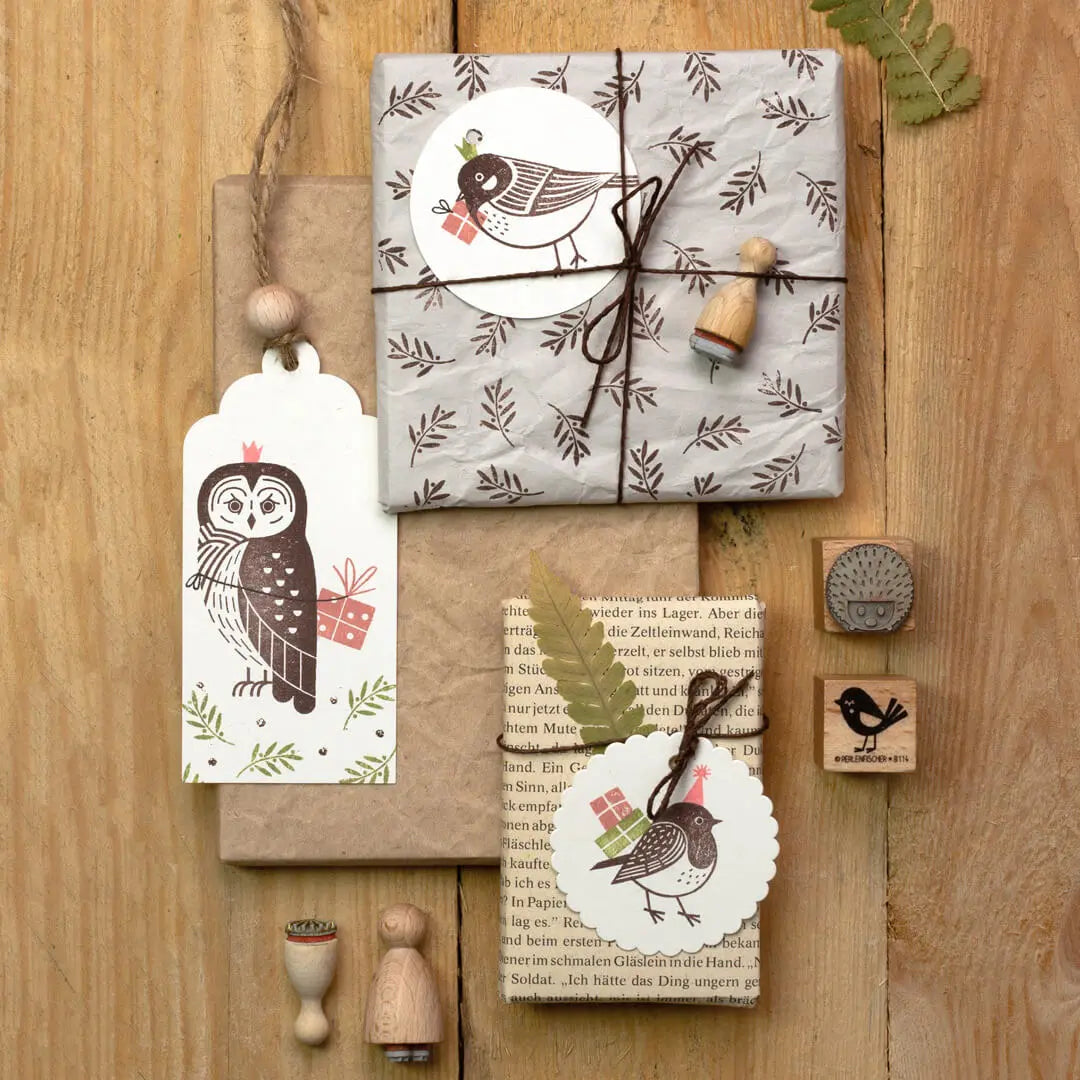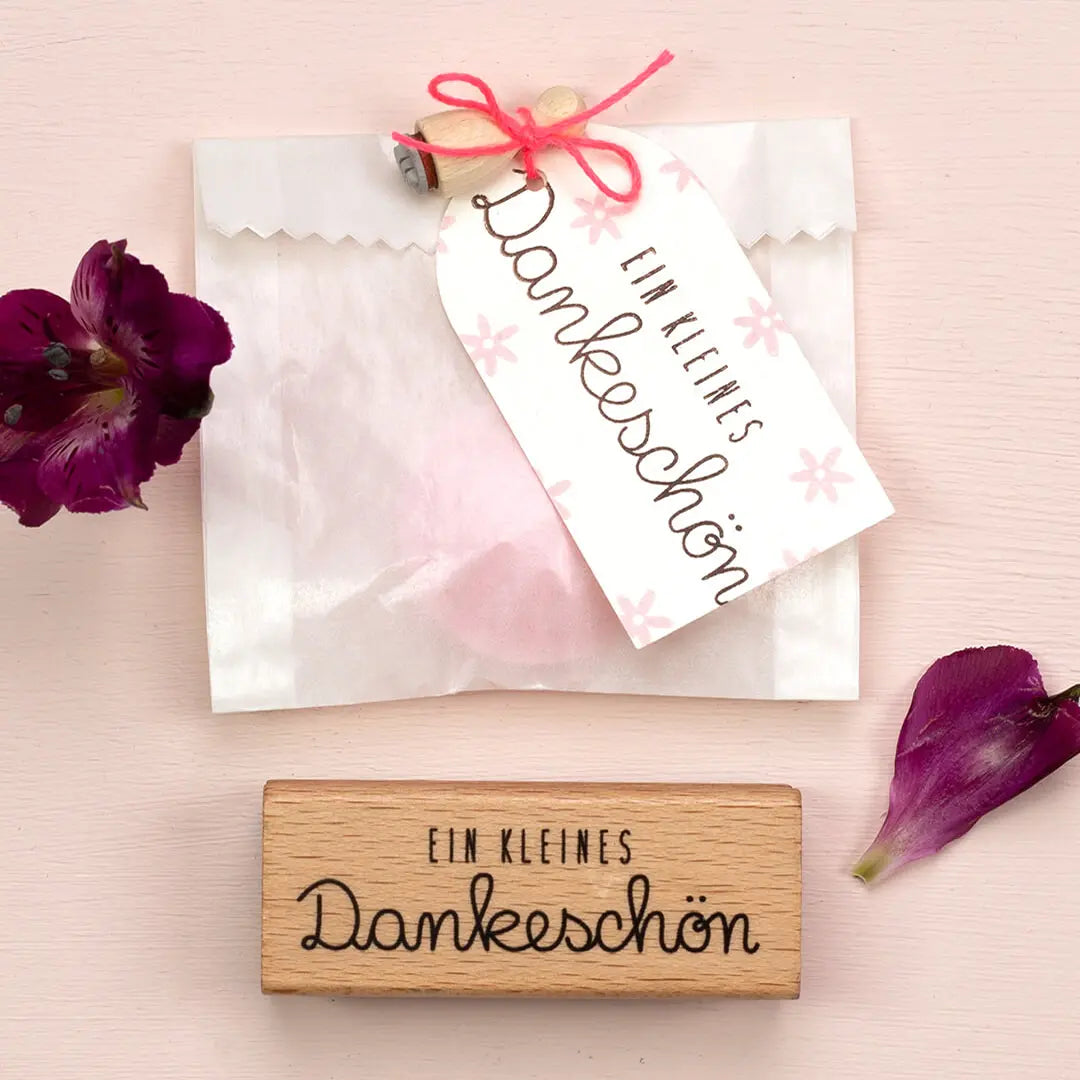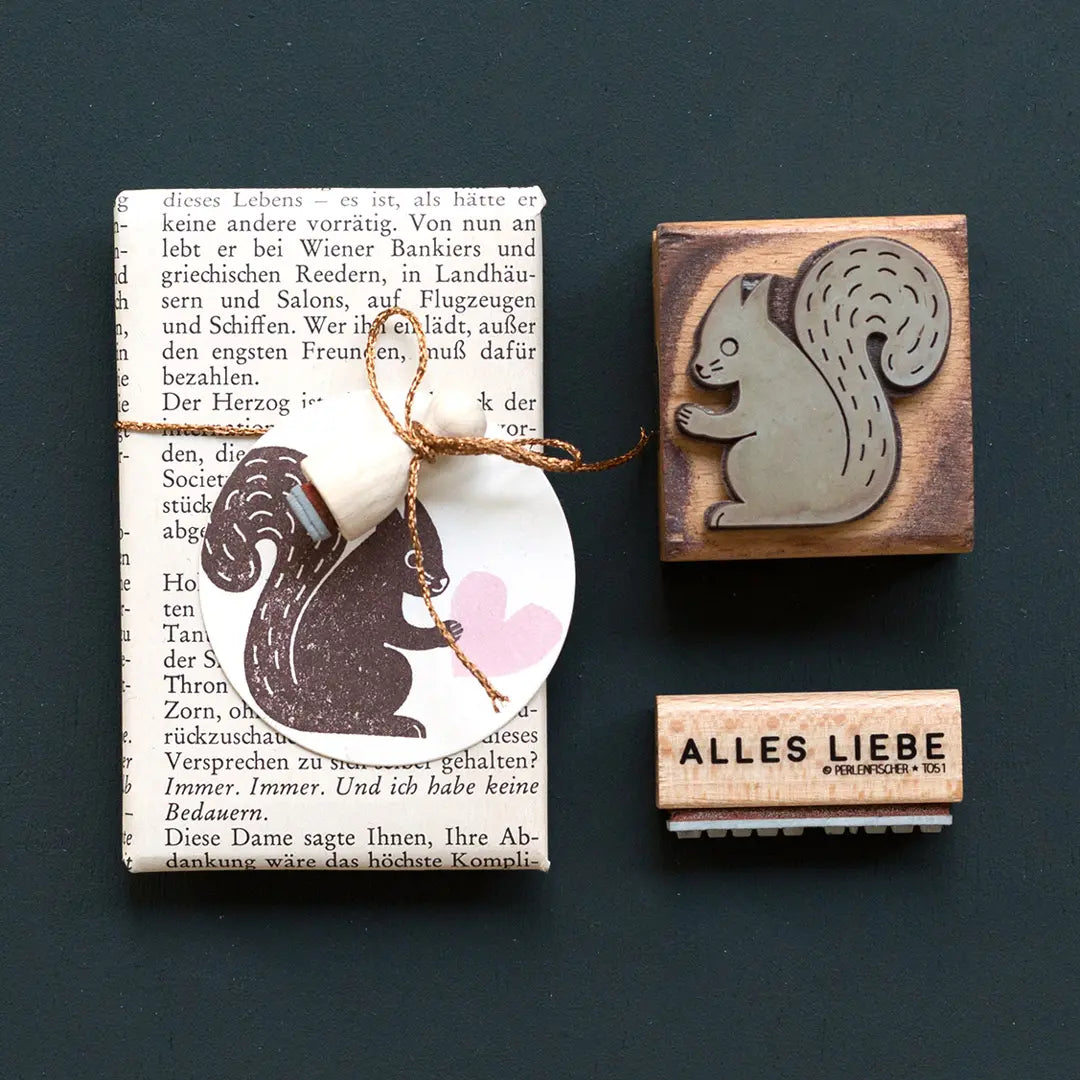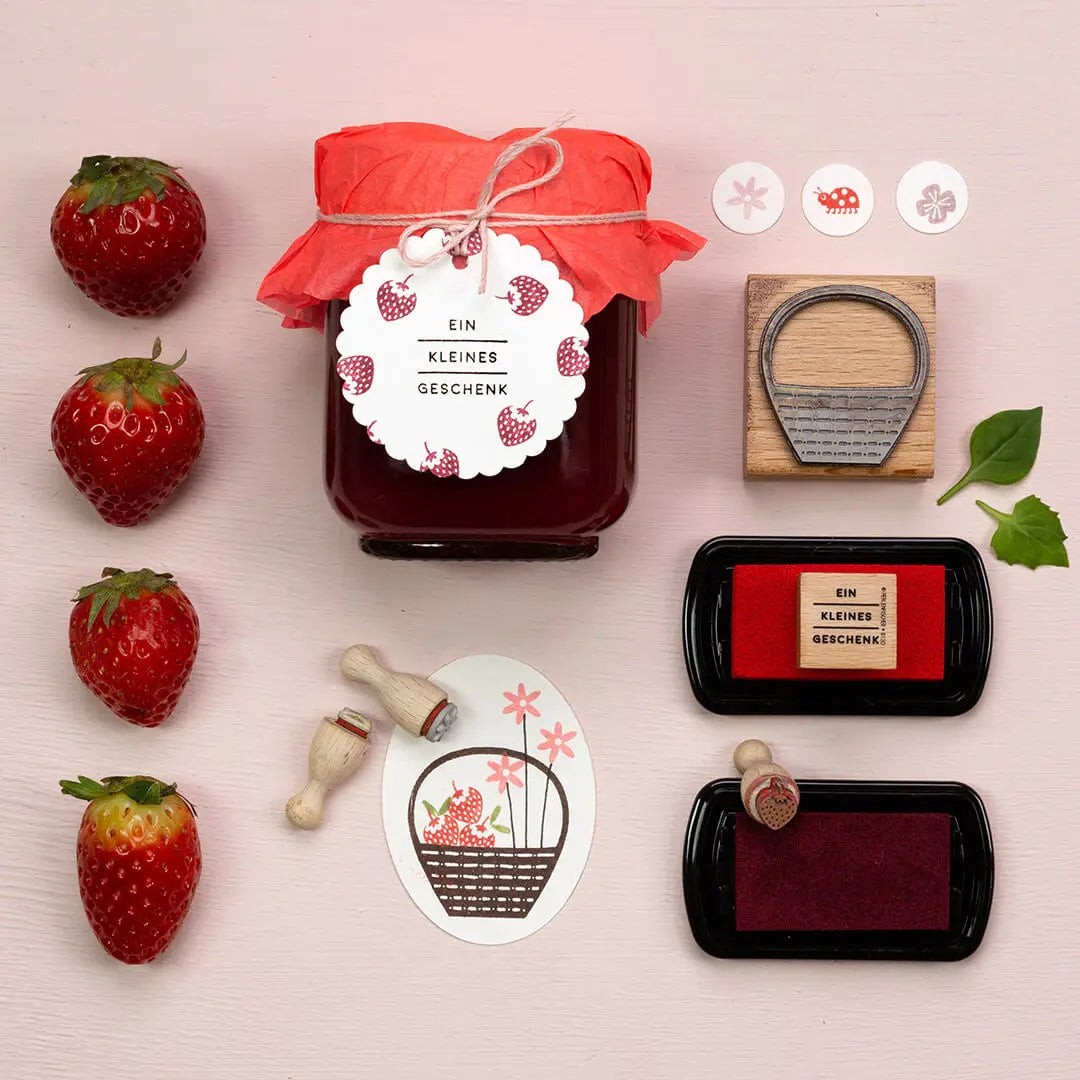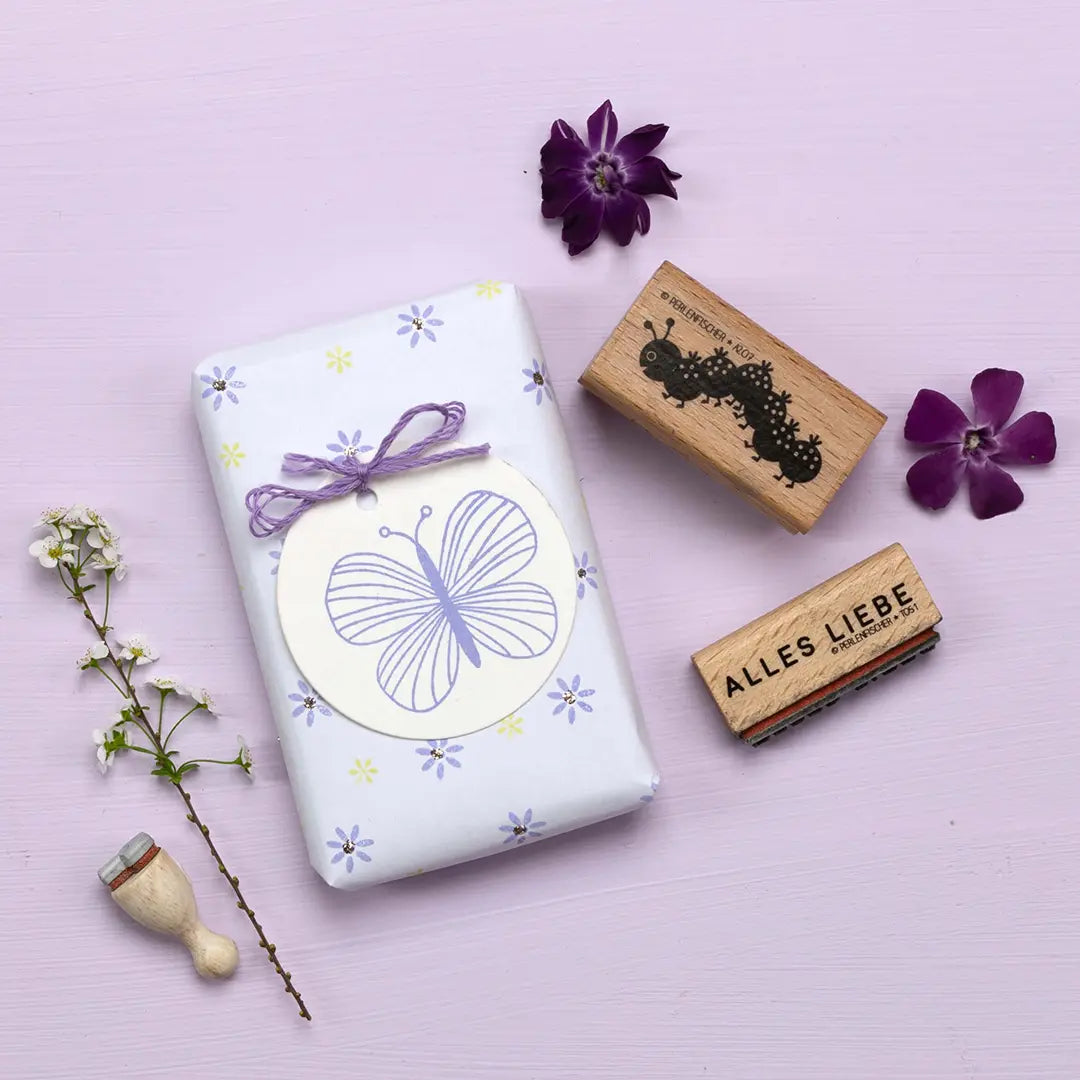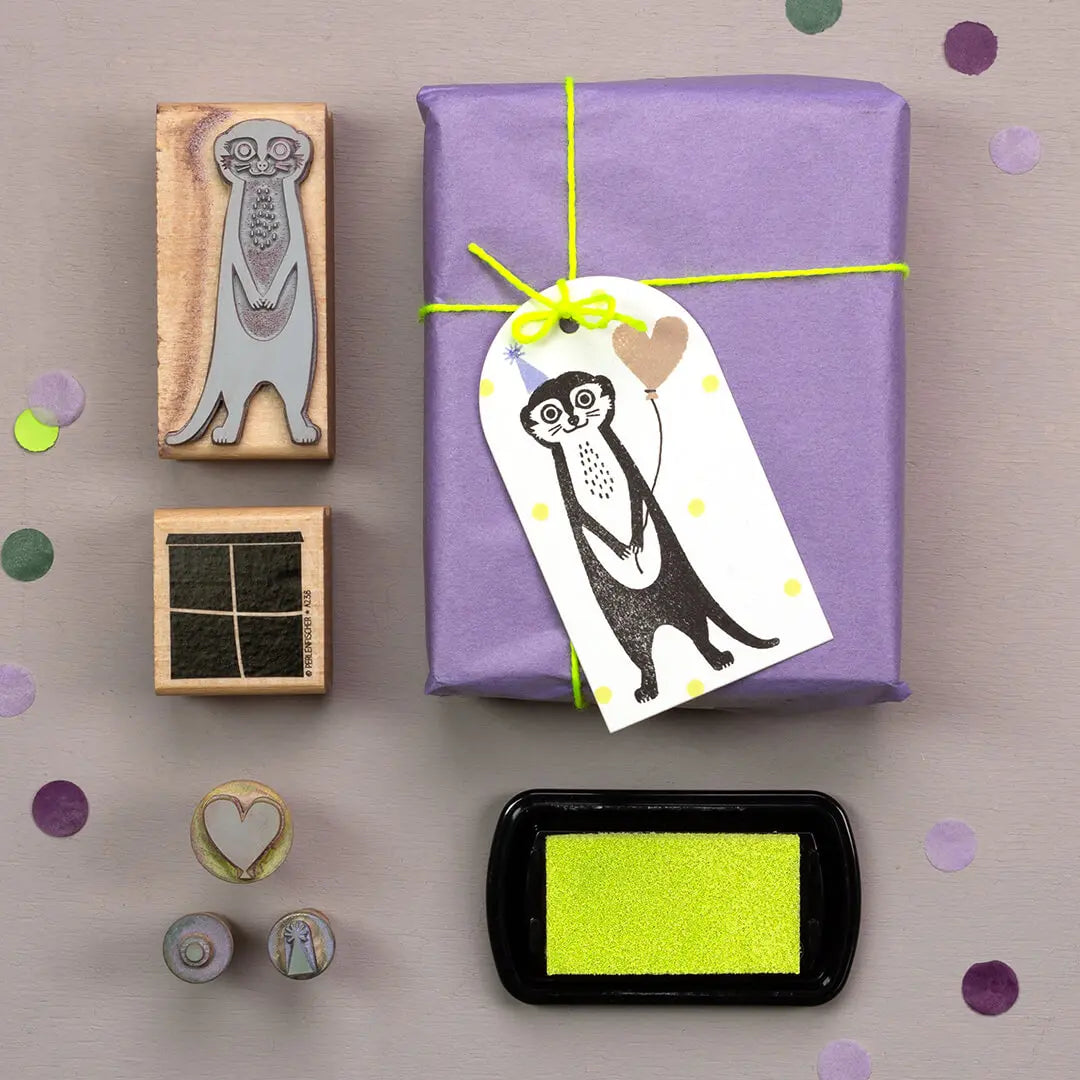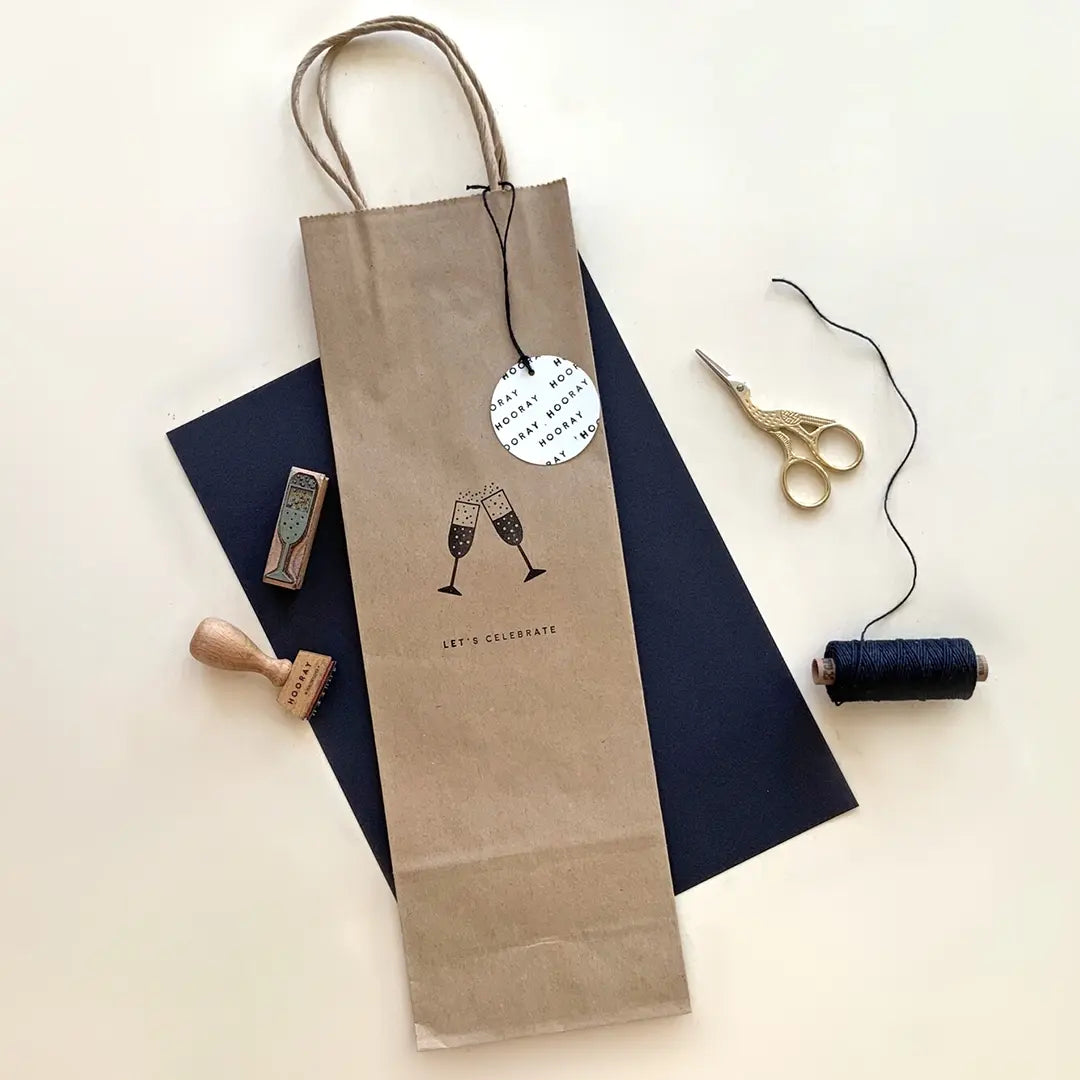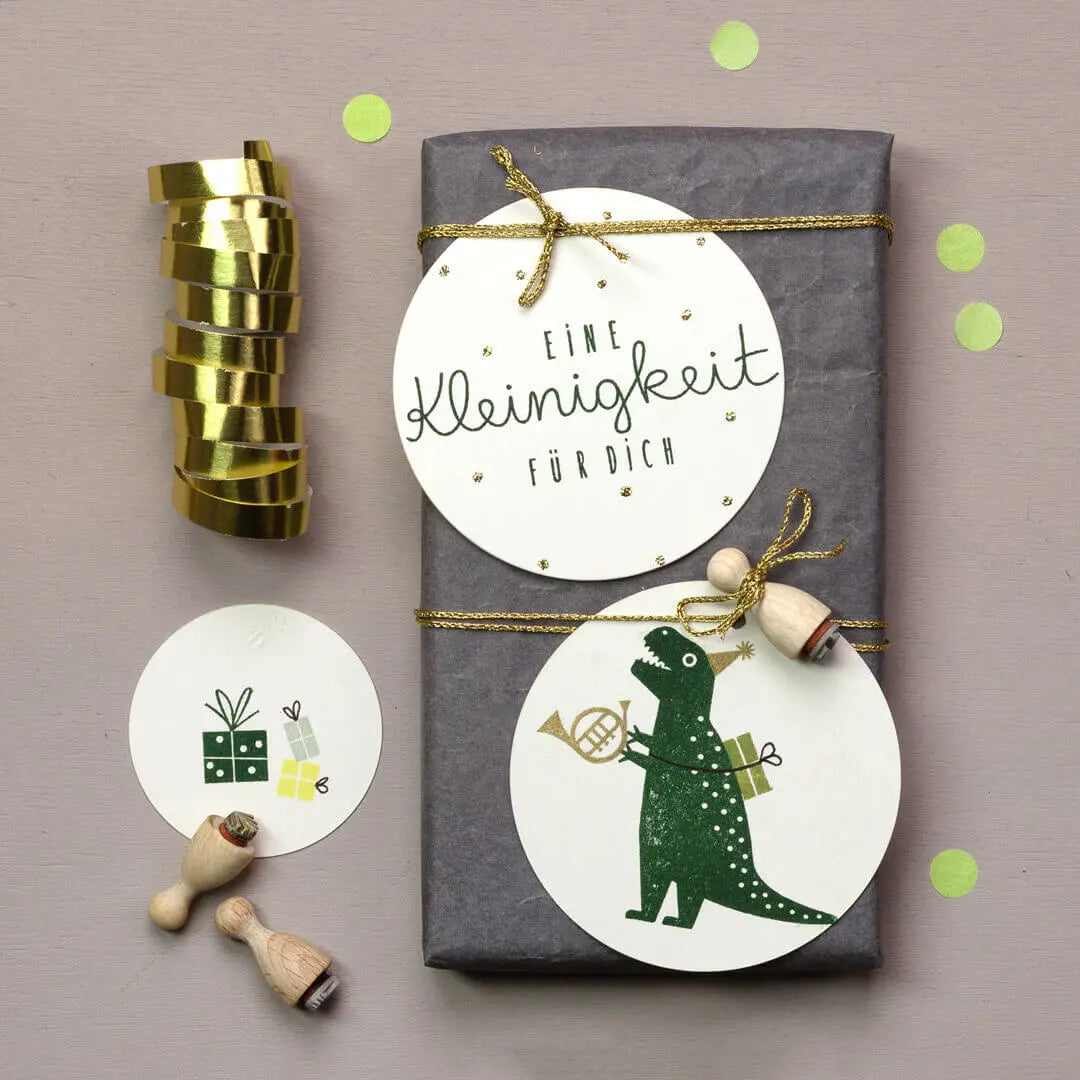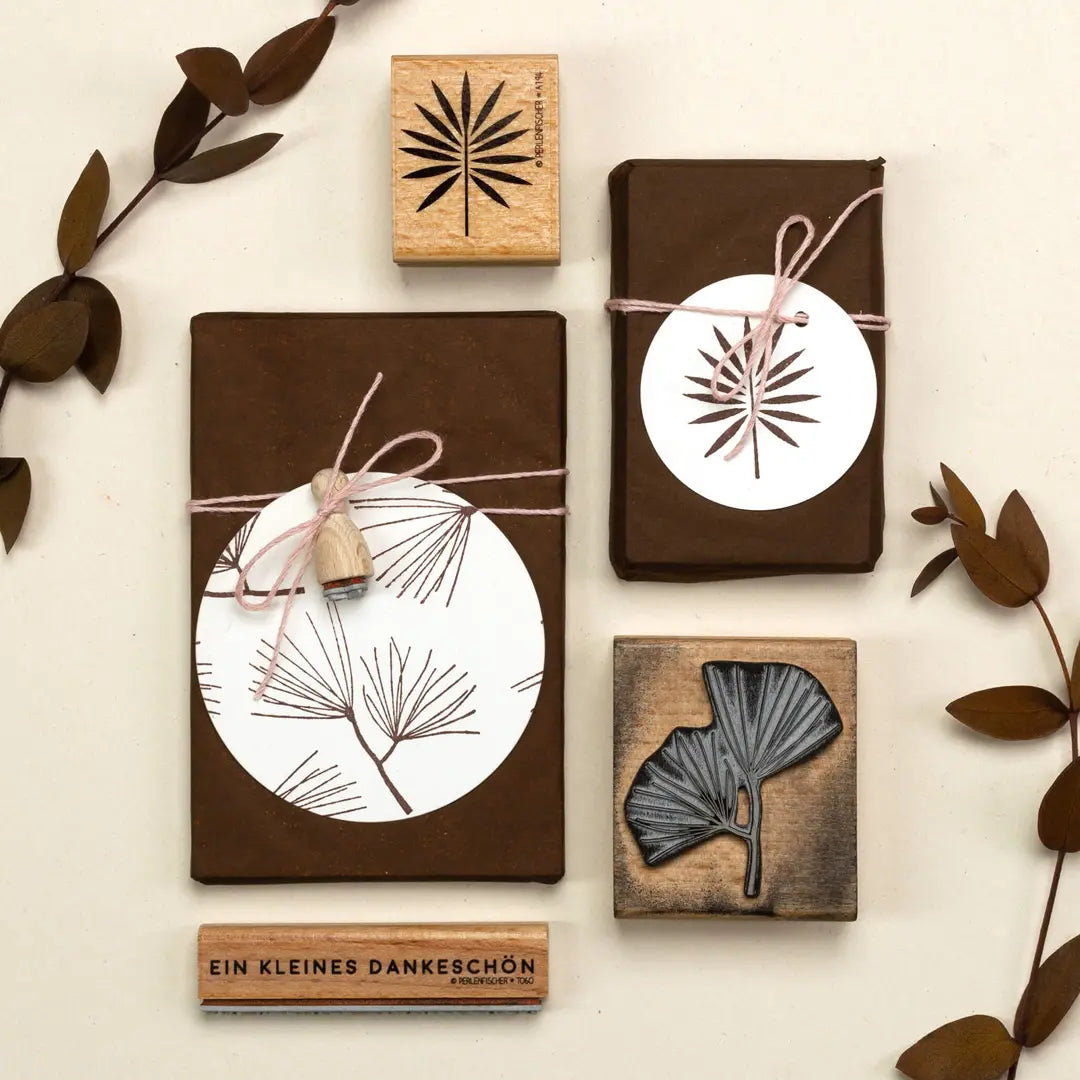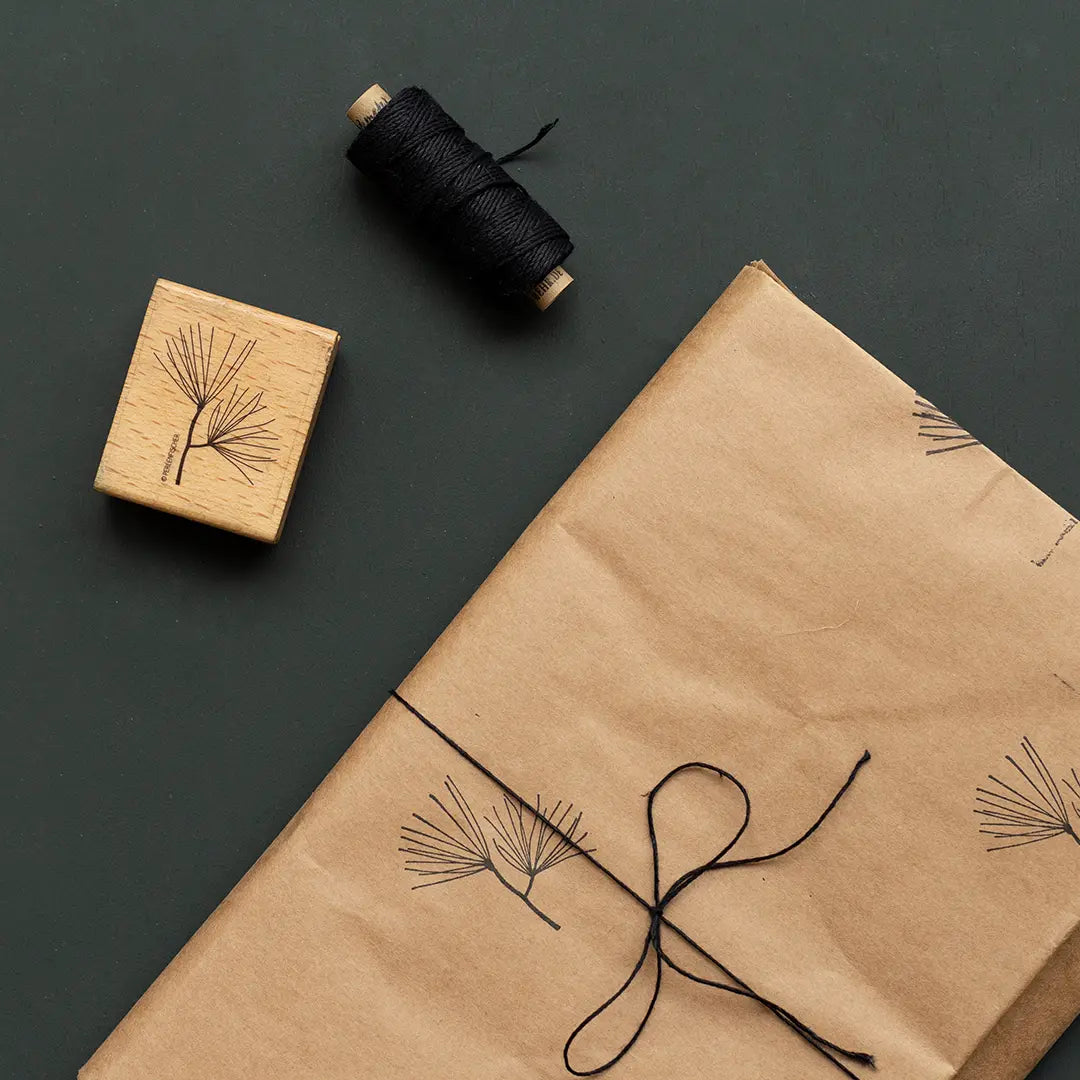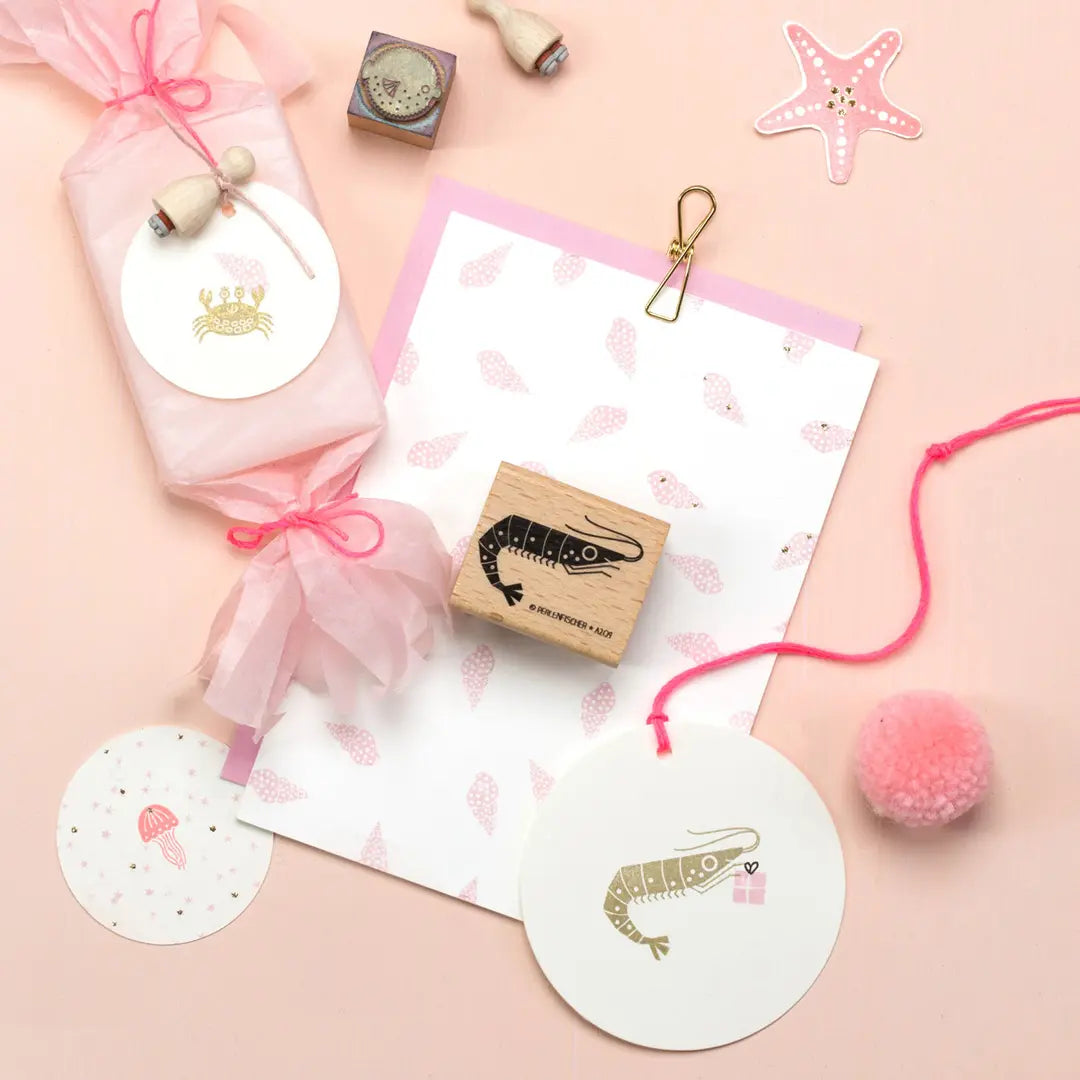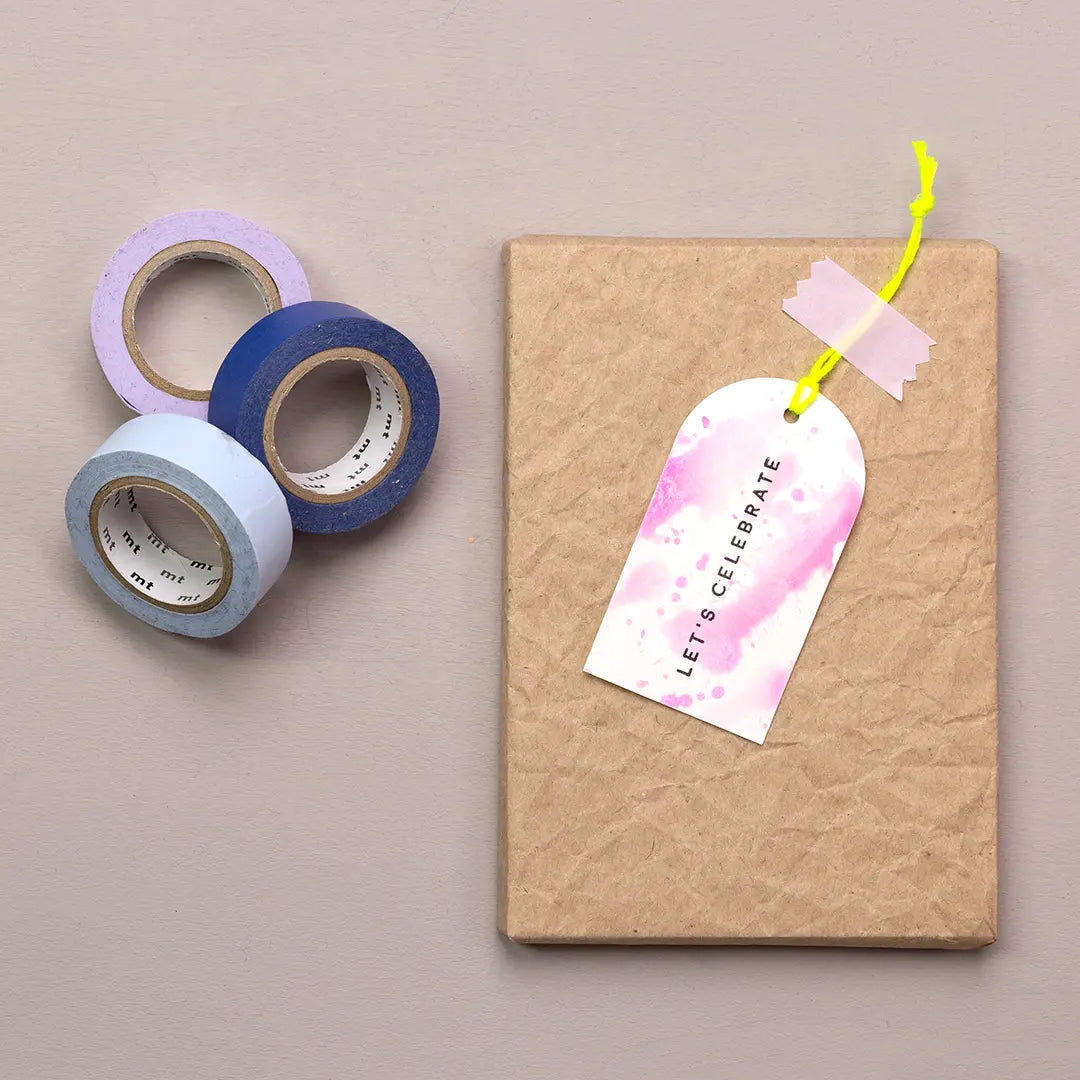 Wooden beads and pendants
A great addition to the paper tags are these beautiful wooden pendants. In combination with the yarns your stamped creations look simply unique.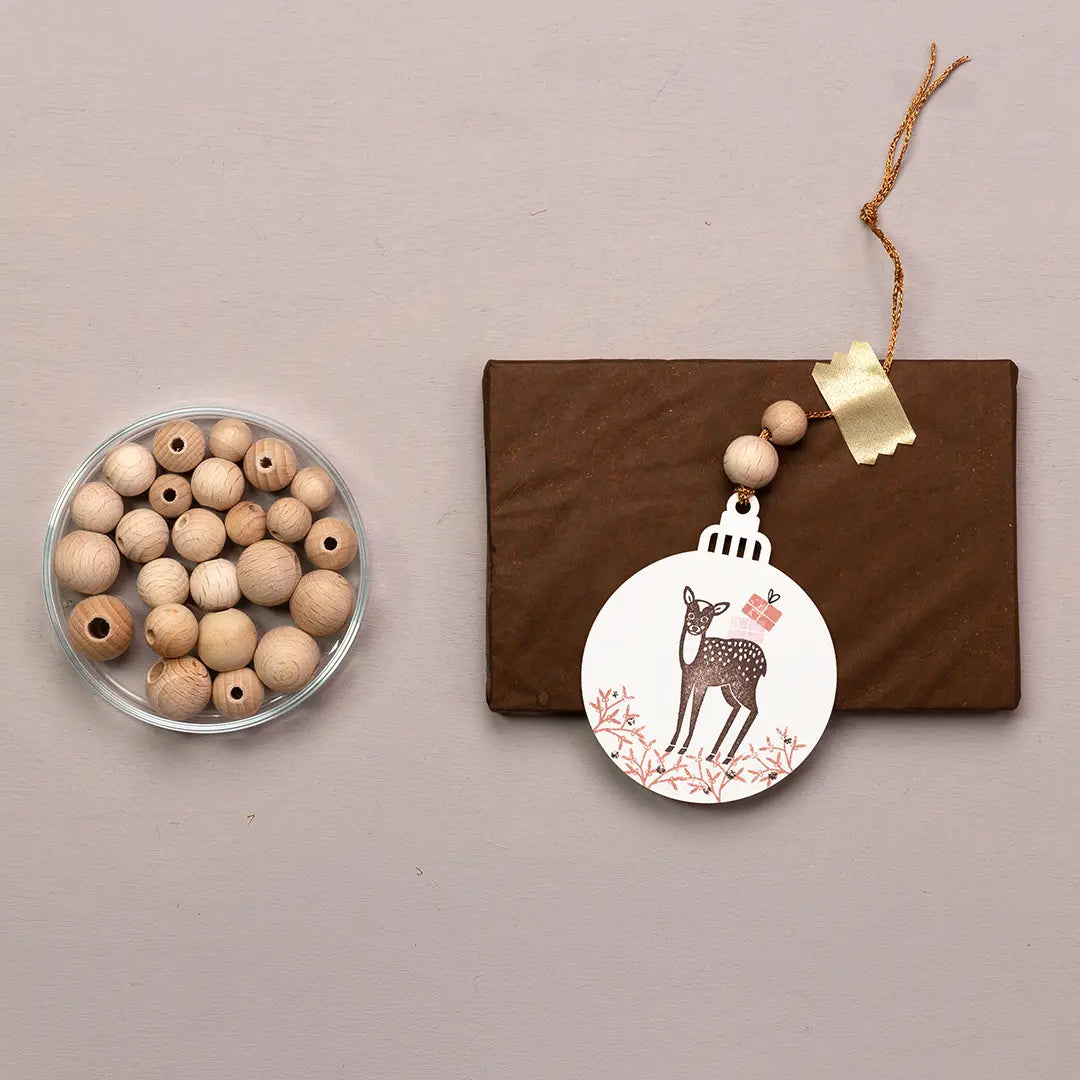 Decoration beads on the gift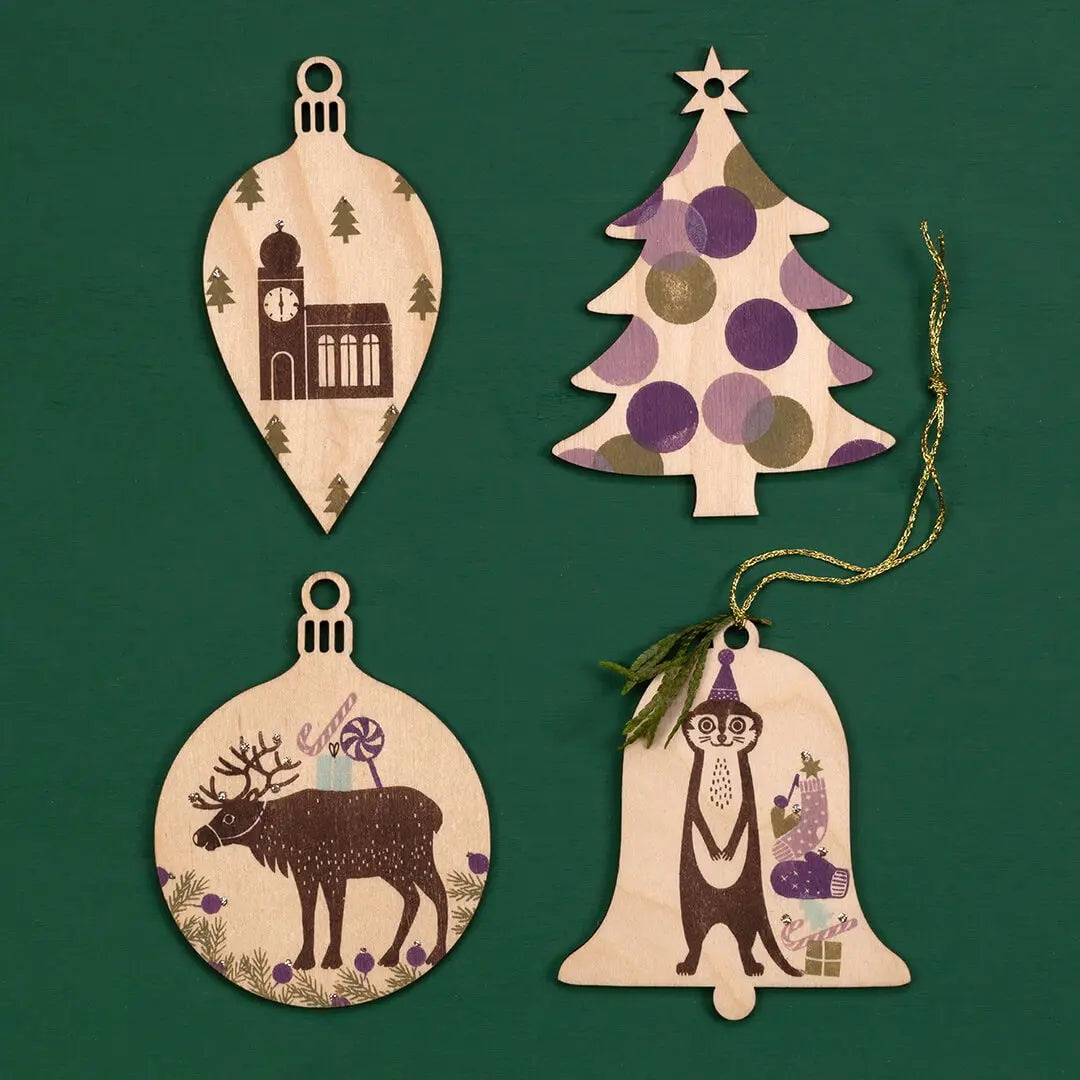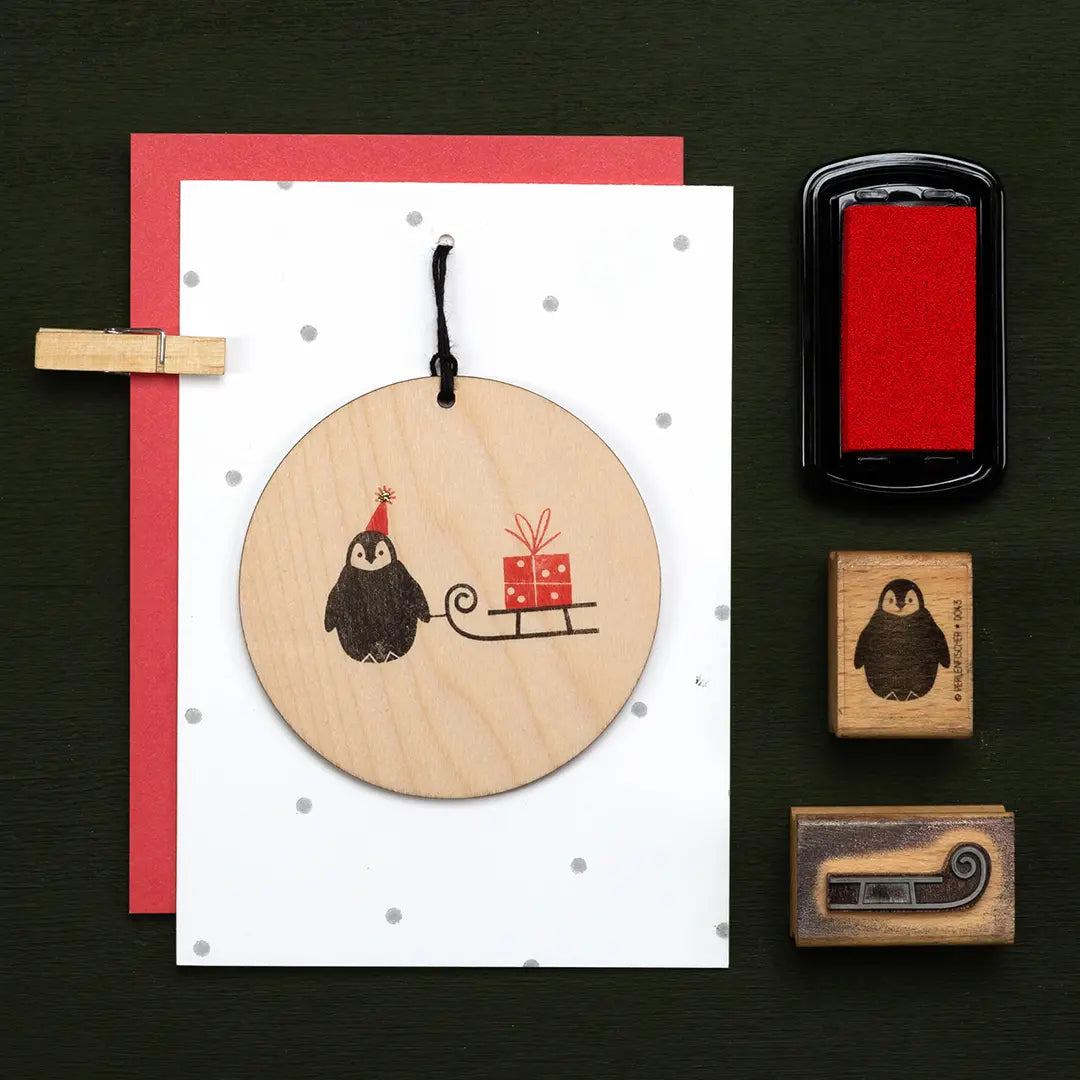 Nature motives and materials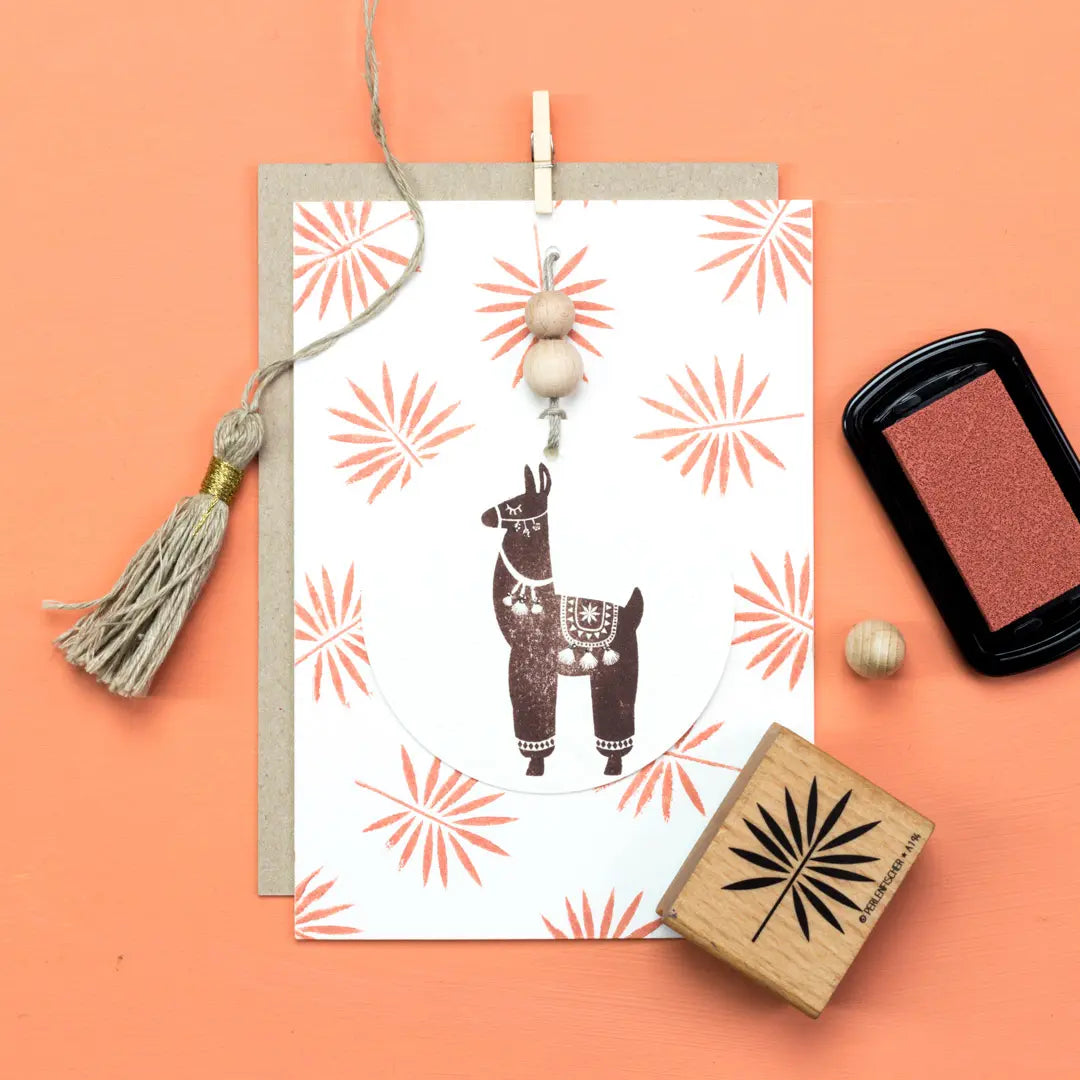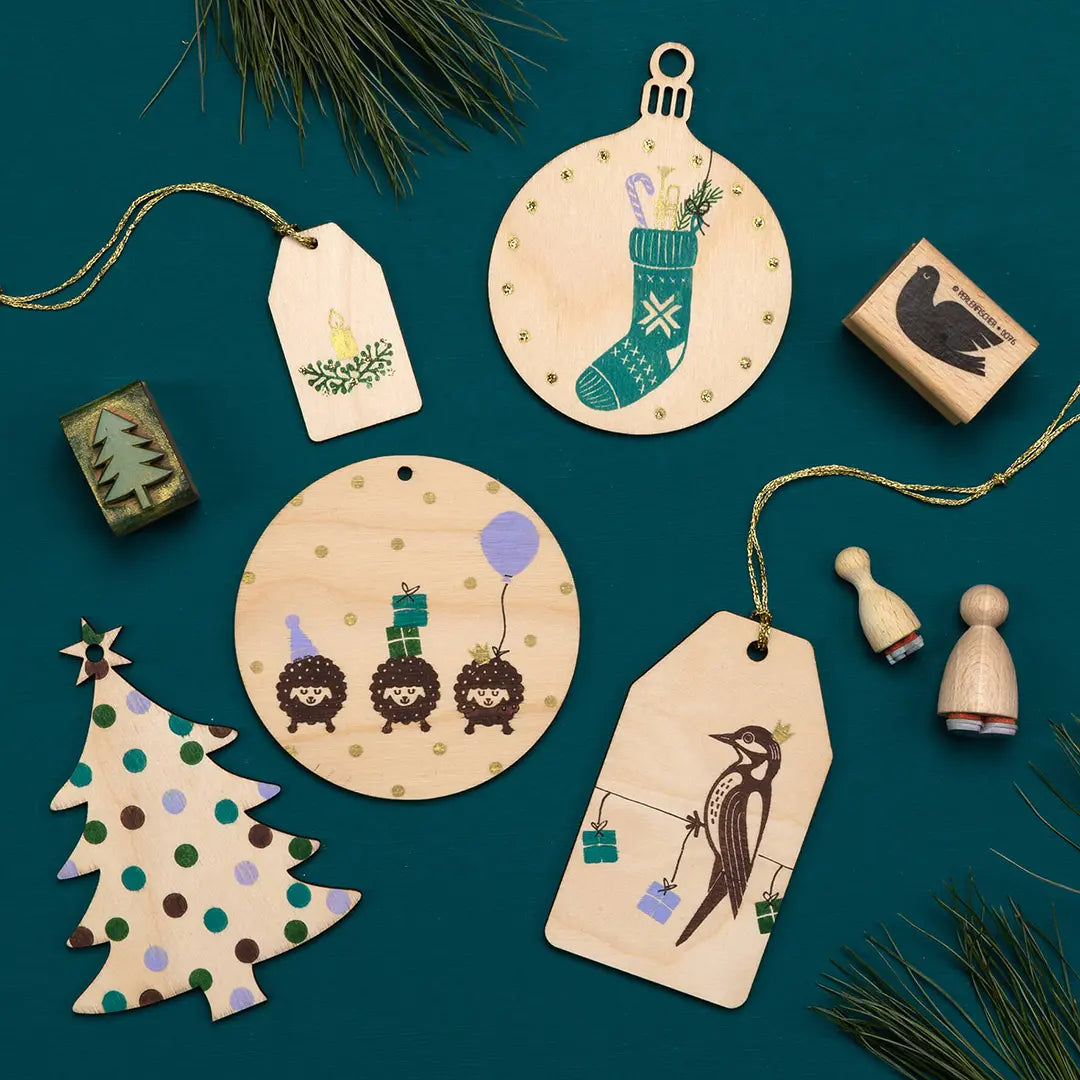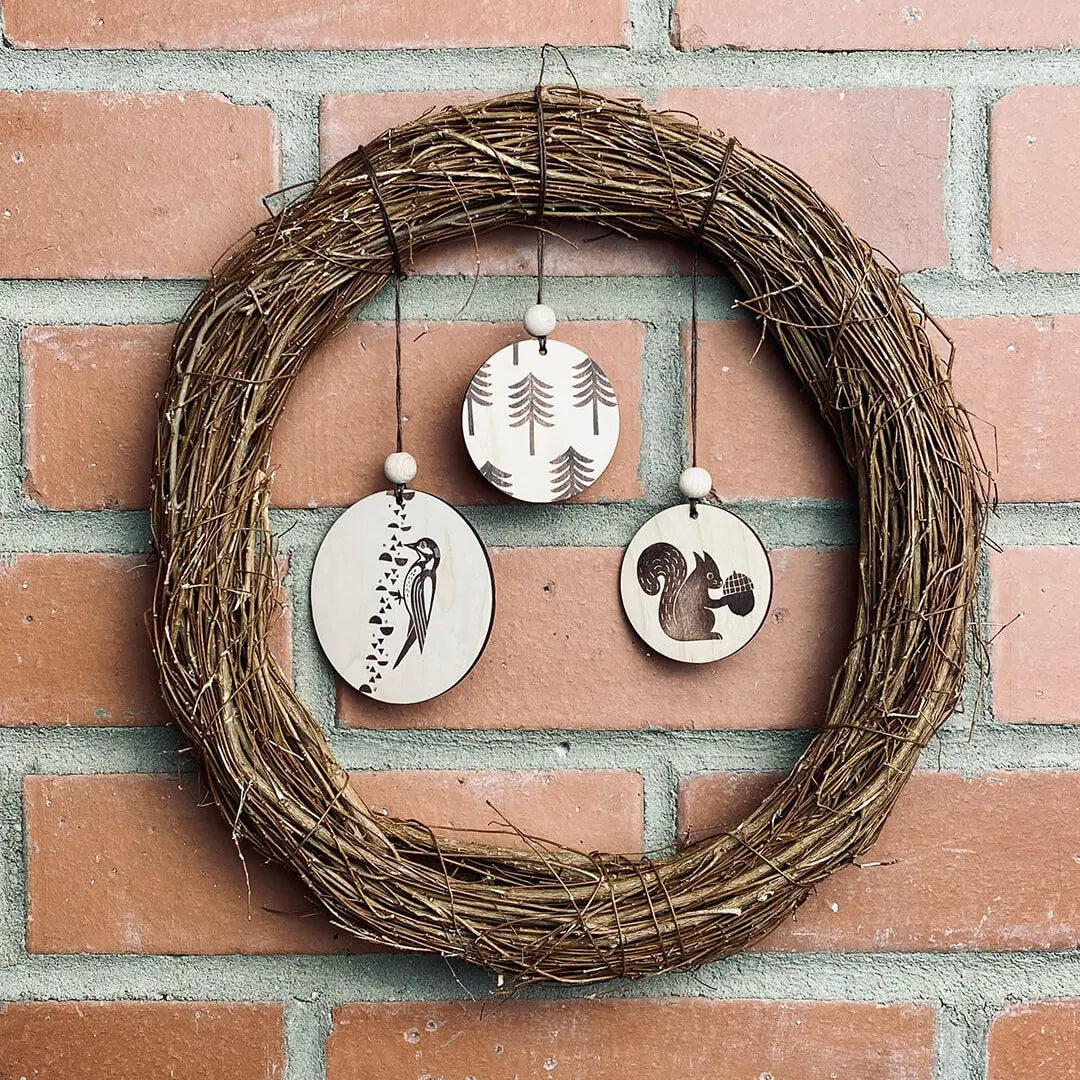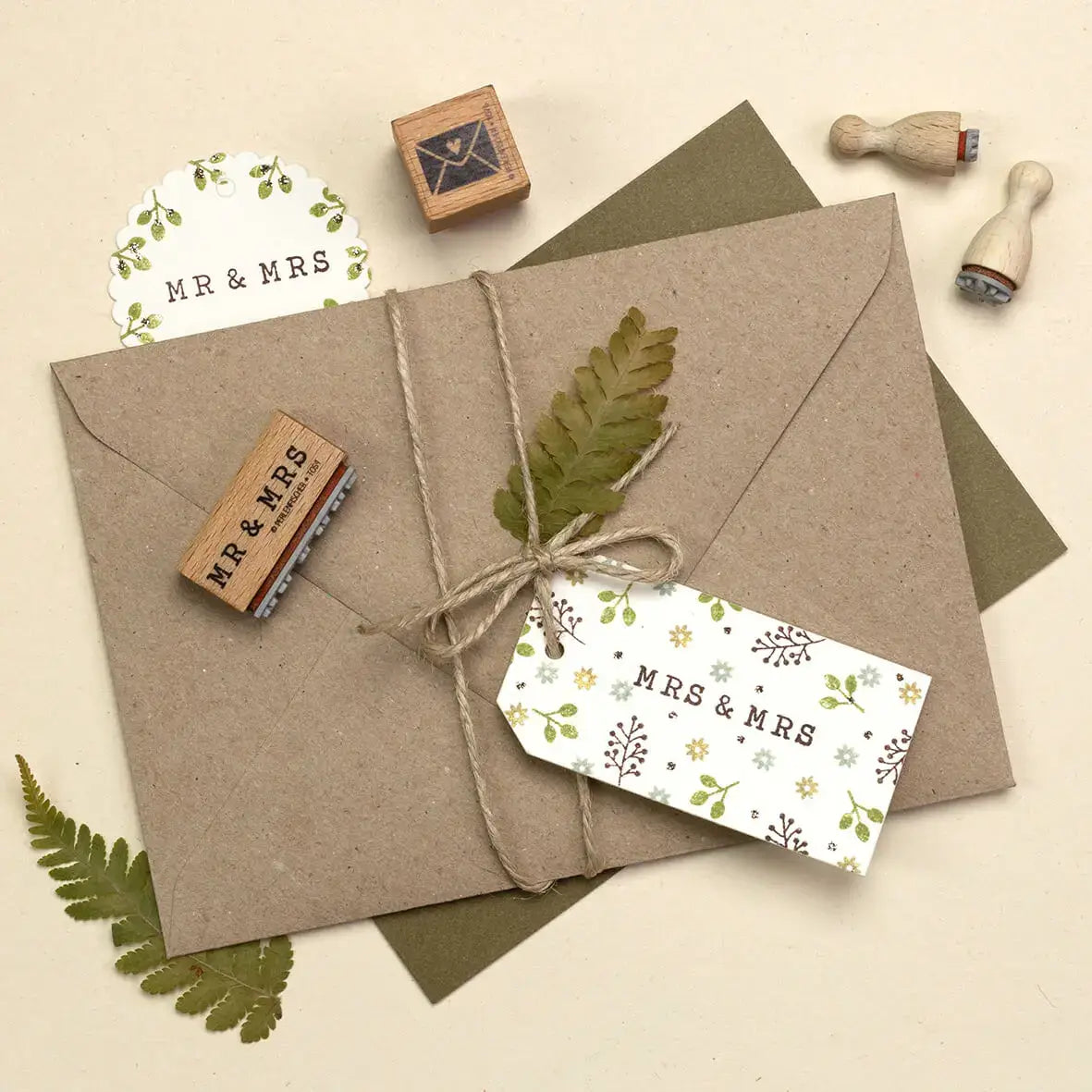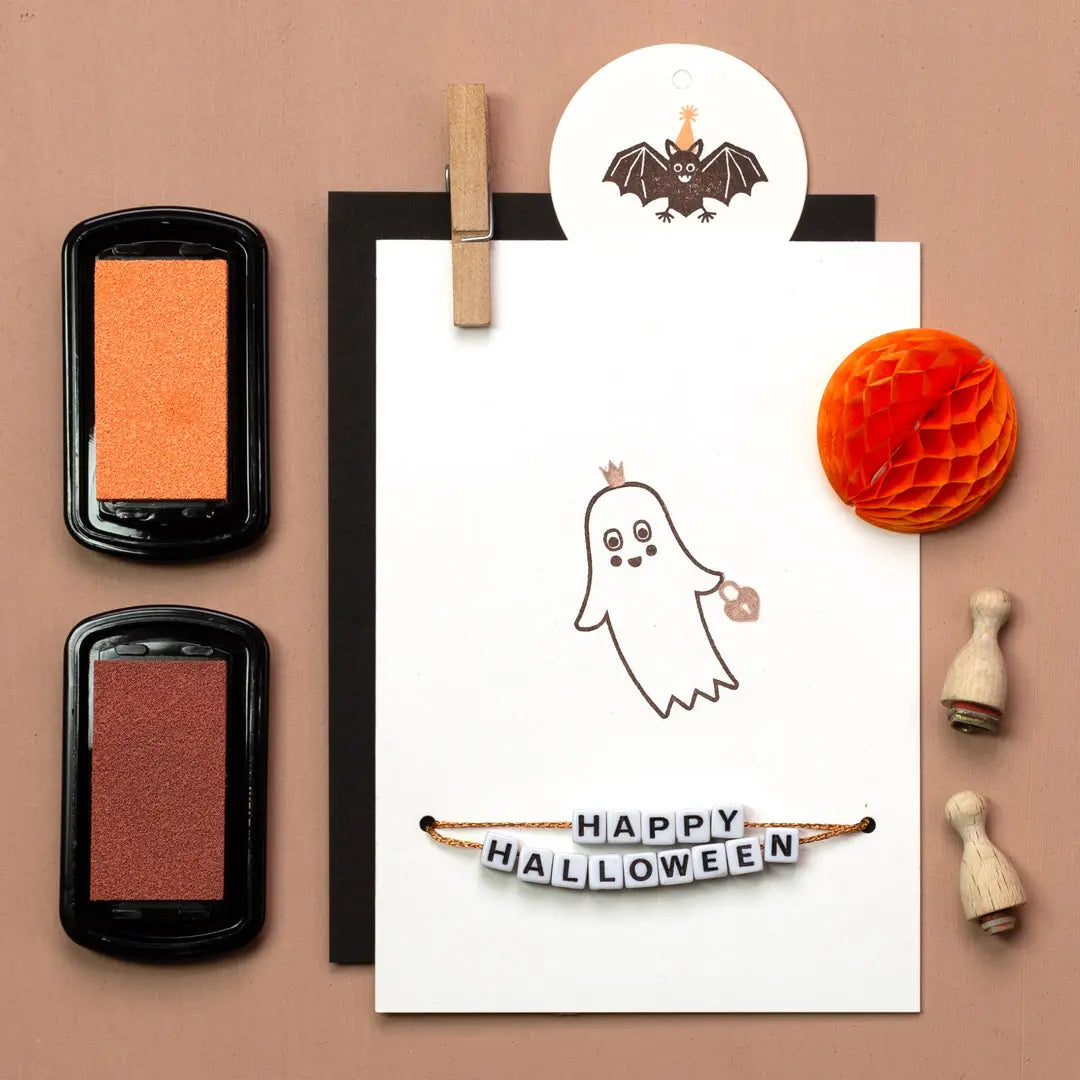 Send out wedding invitations
Design your own wedding invitations or greeting cards for the celebration of love. Tie your letters together with yarn, stamp great tags and hang them as decoration on your table flowers. You can find many more DIY ideas under:
Halloween Party
Stemple deine Halloween Einladungen einfach selbst! Hier haben wir mit Garn eine tolle Buchstaben Kette gebastelt, die ihr natürlich auch zu vielen anderen Anlässen wunderbar in Szene setzen könnt.
colorful & fun
Crafting & stamping for and with the kids
Enjoy an afternoon of stamping and crafting with your kids. Stamp birthday invitations, make school cones or congratulate on birth. Many more children's motifs and diverse stamping ideas to imitate you will find under: Stamp Kids.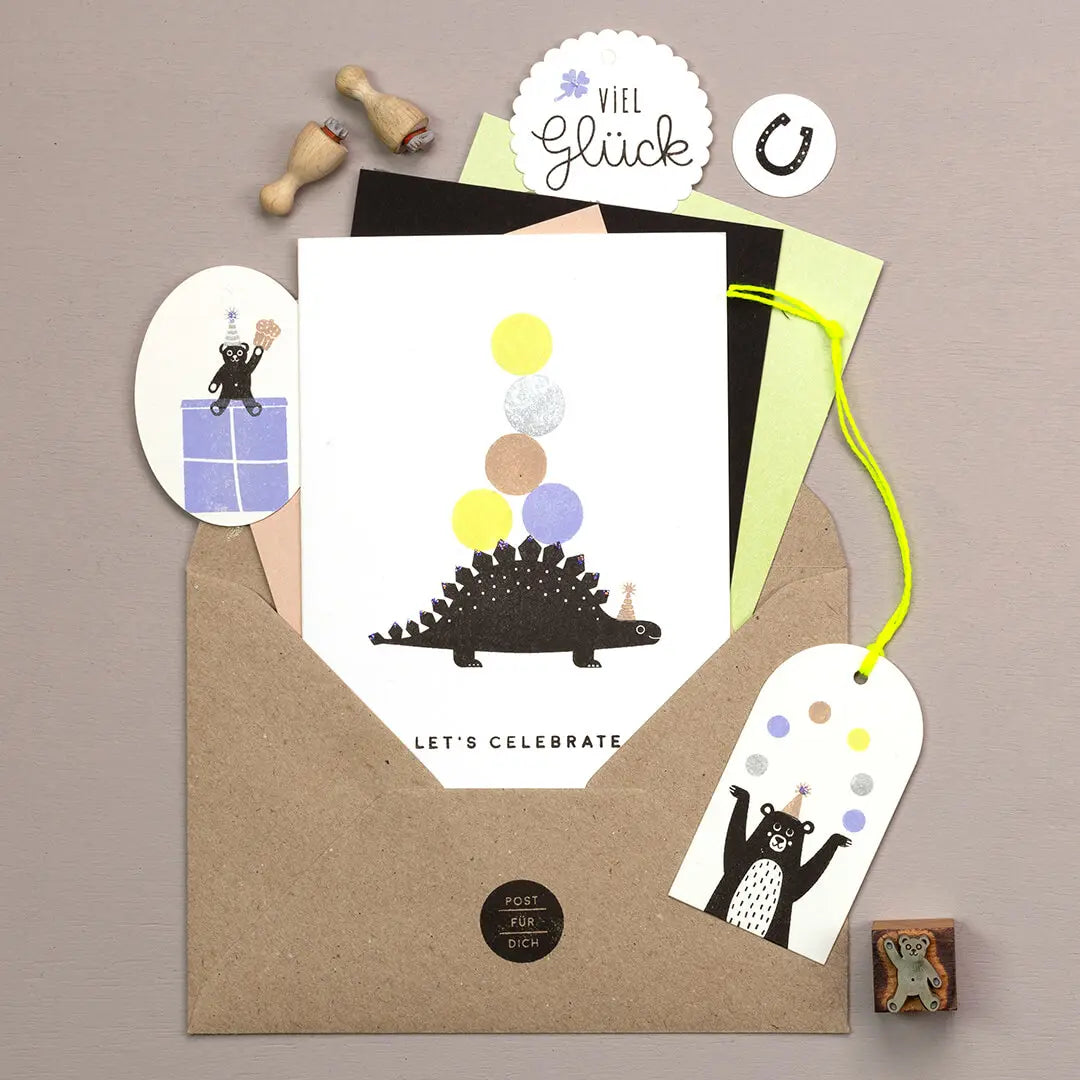 Special birthday invitations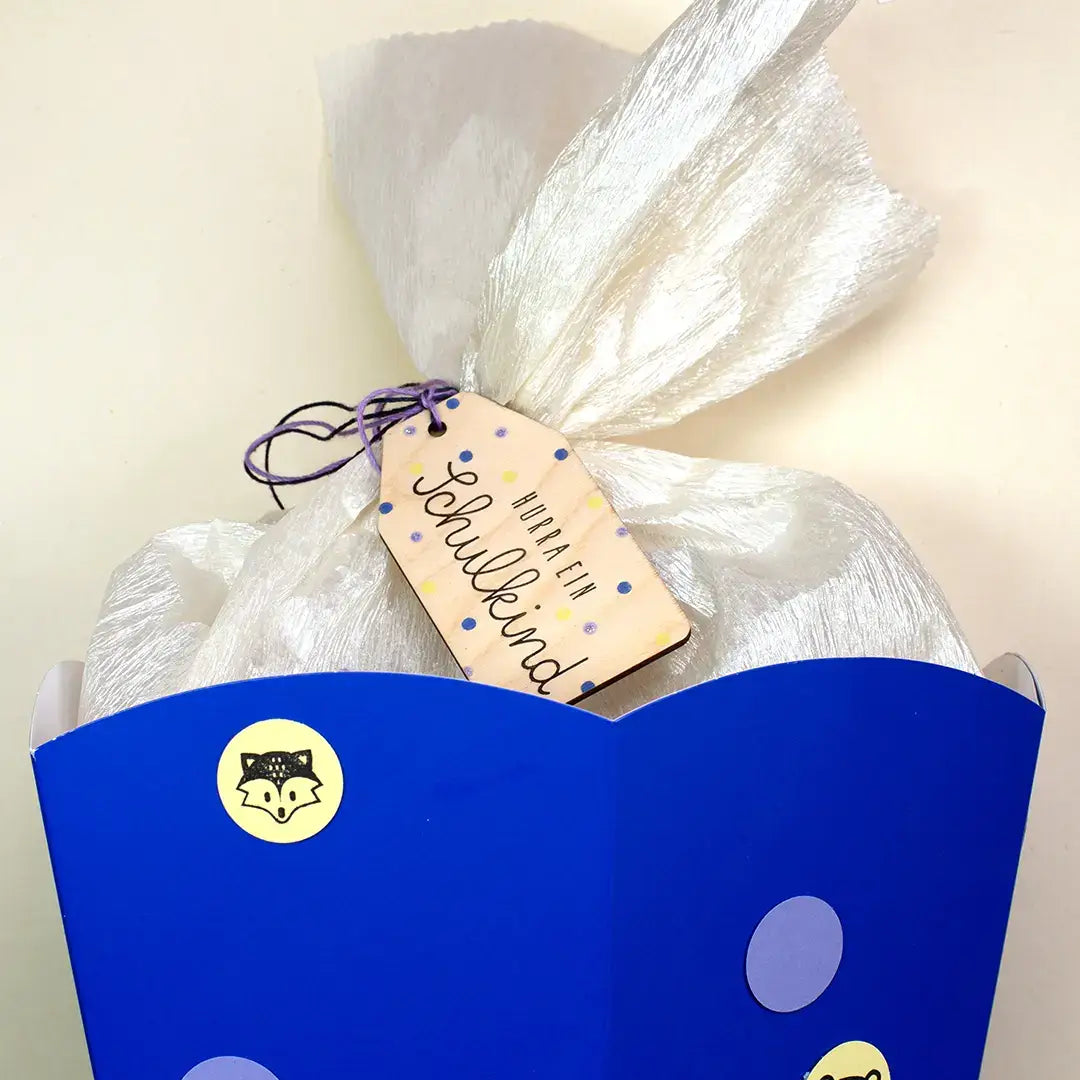 Greetings for the school child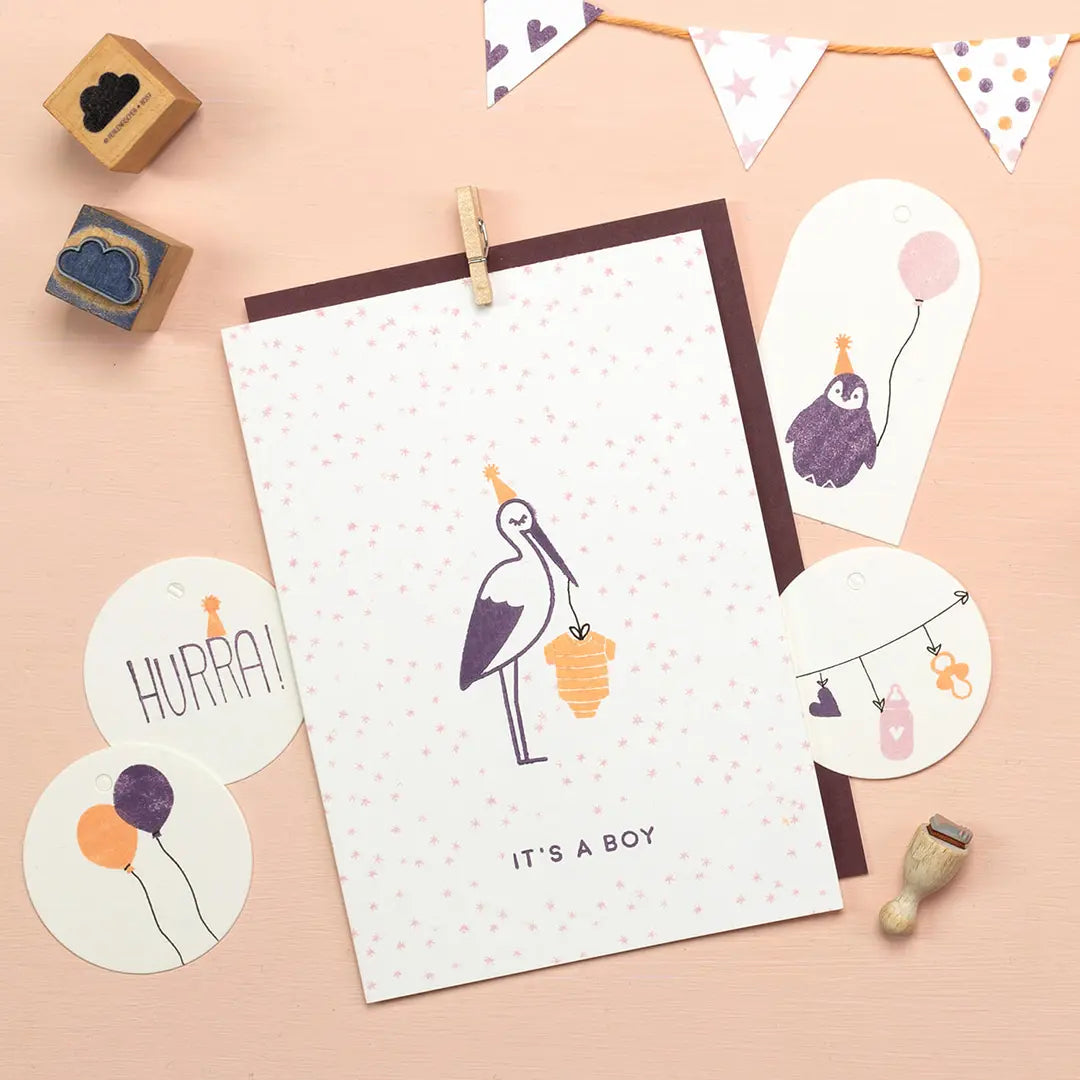 cute kids room decoration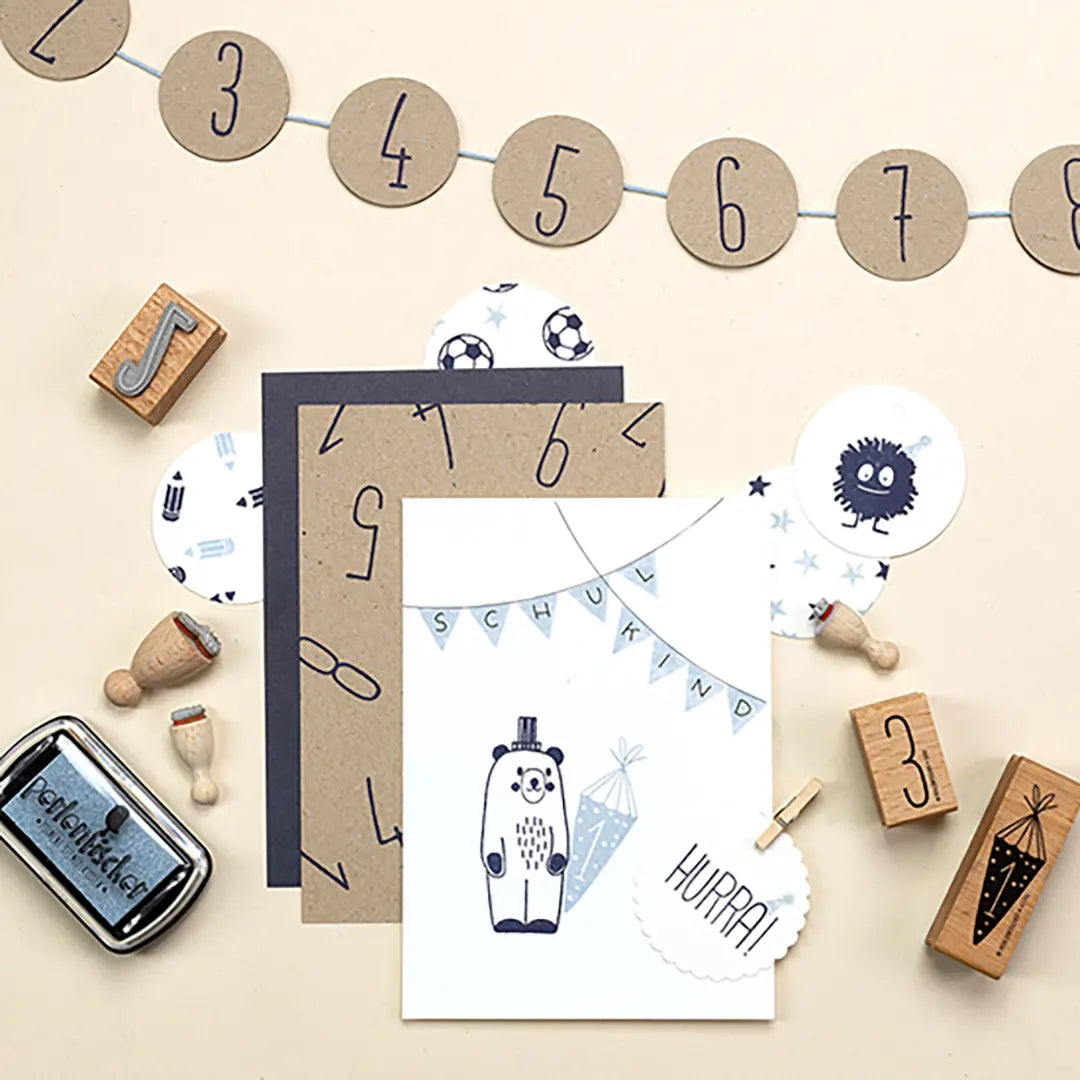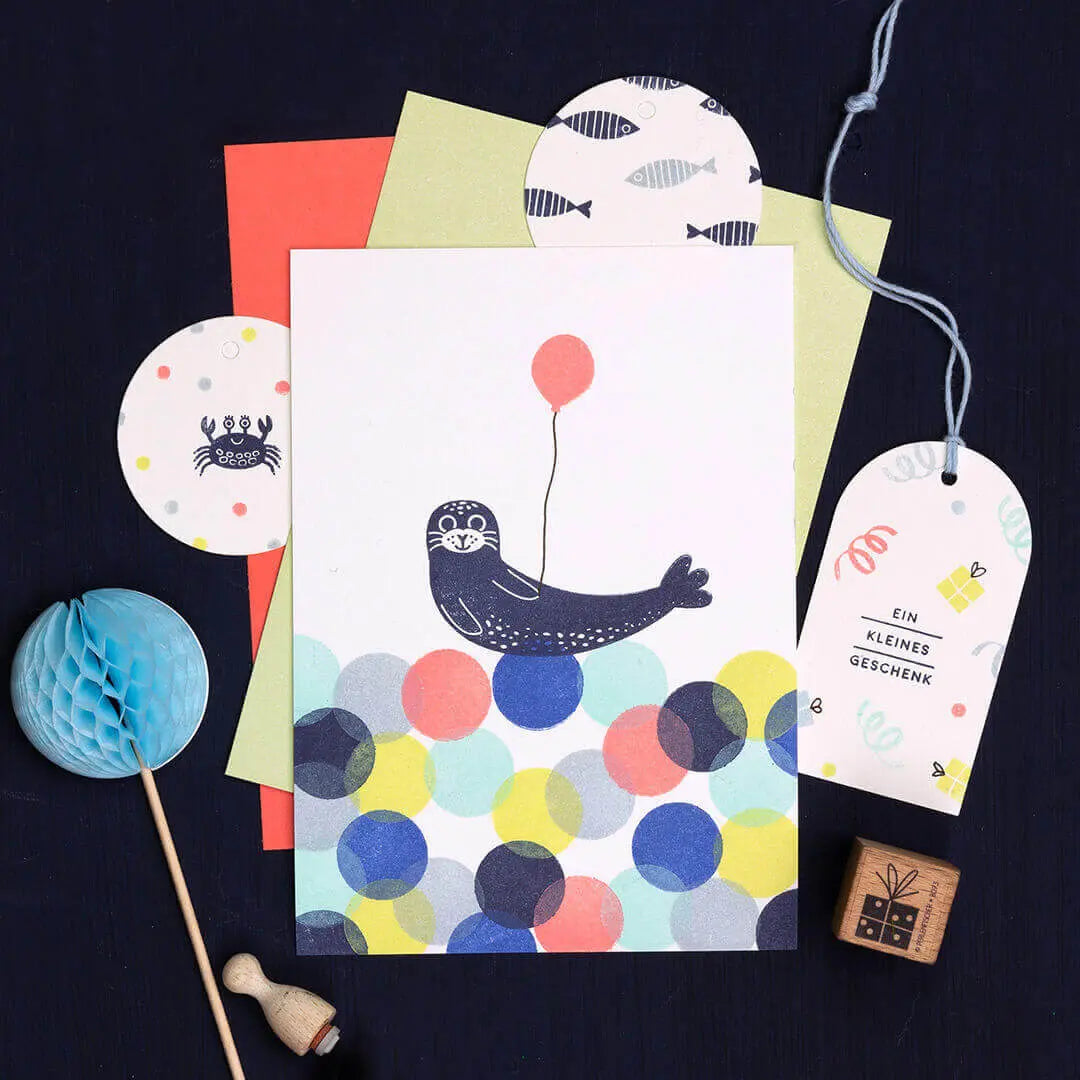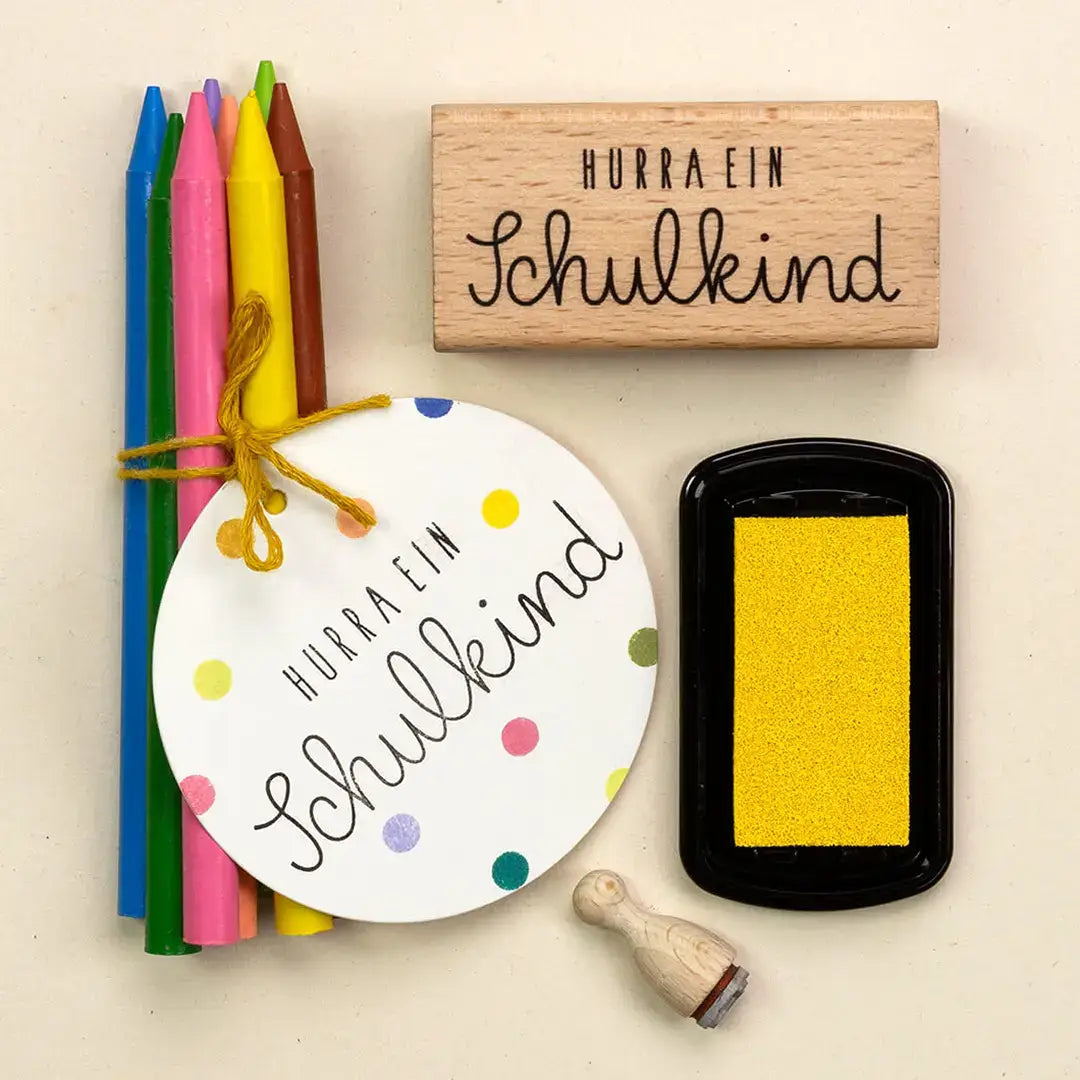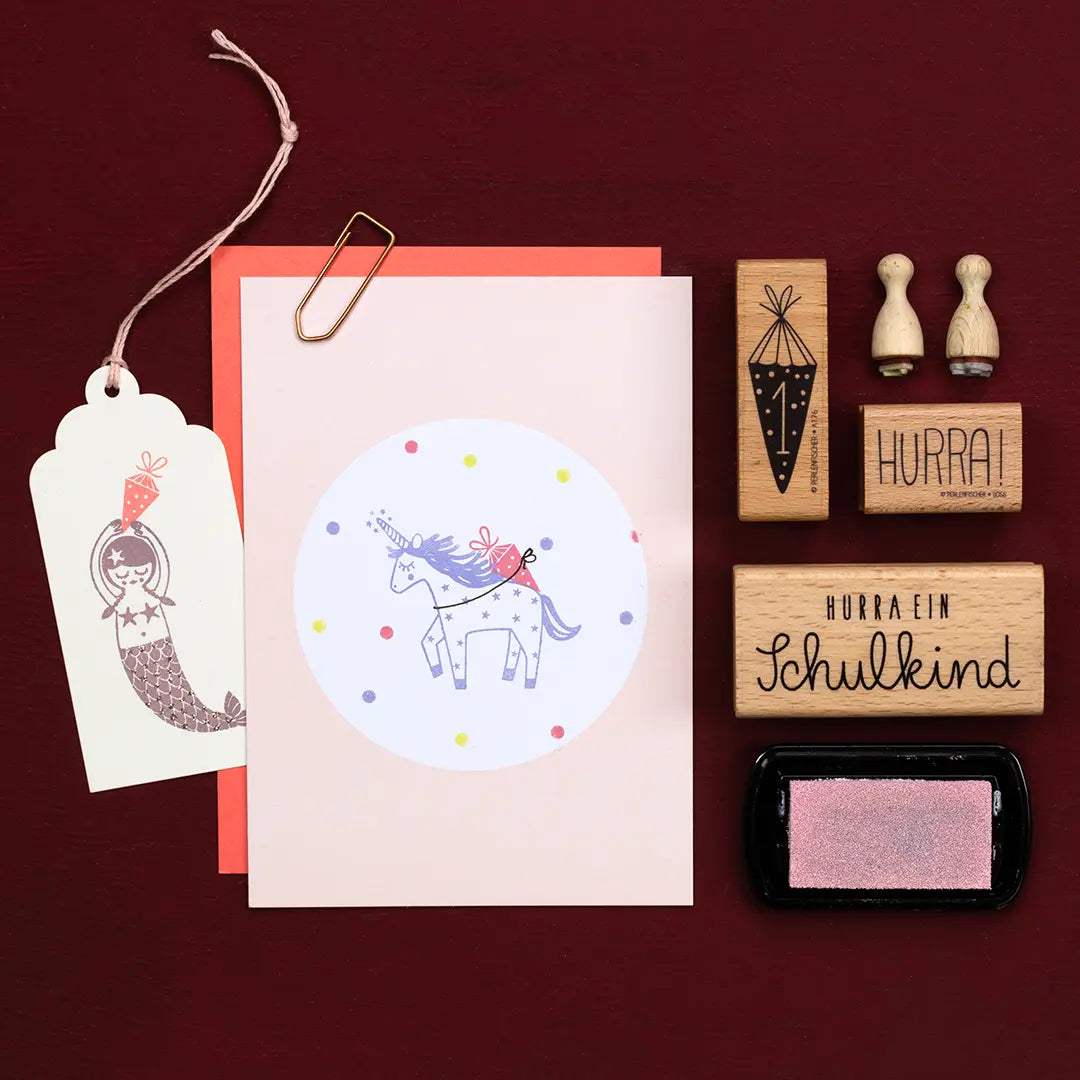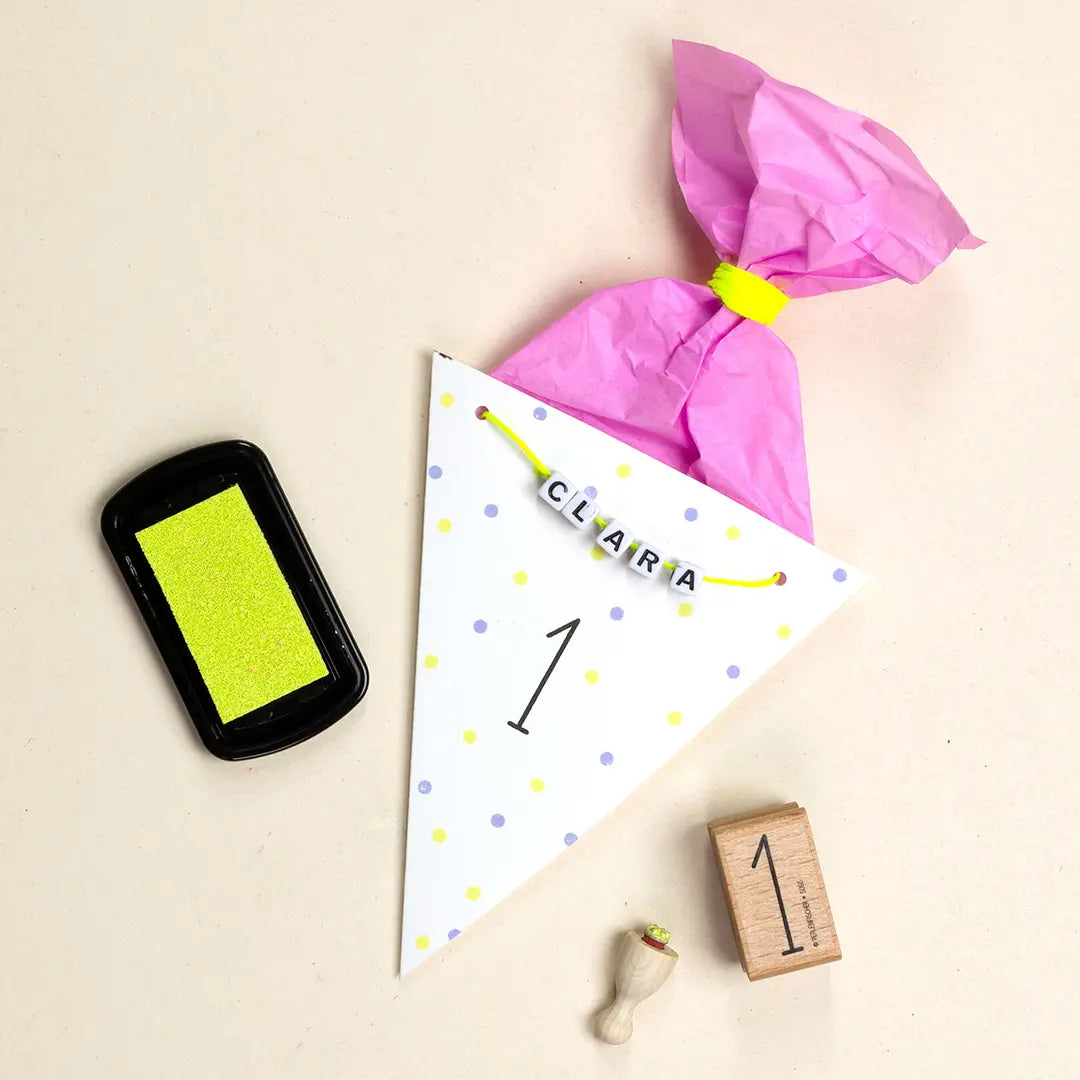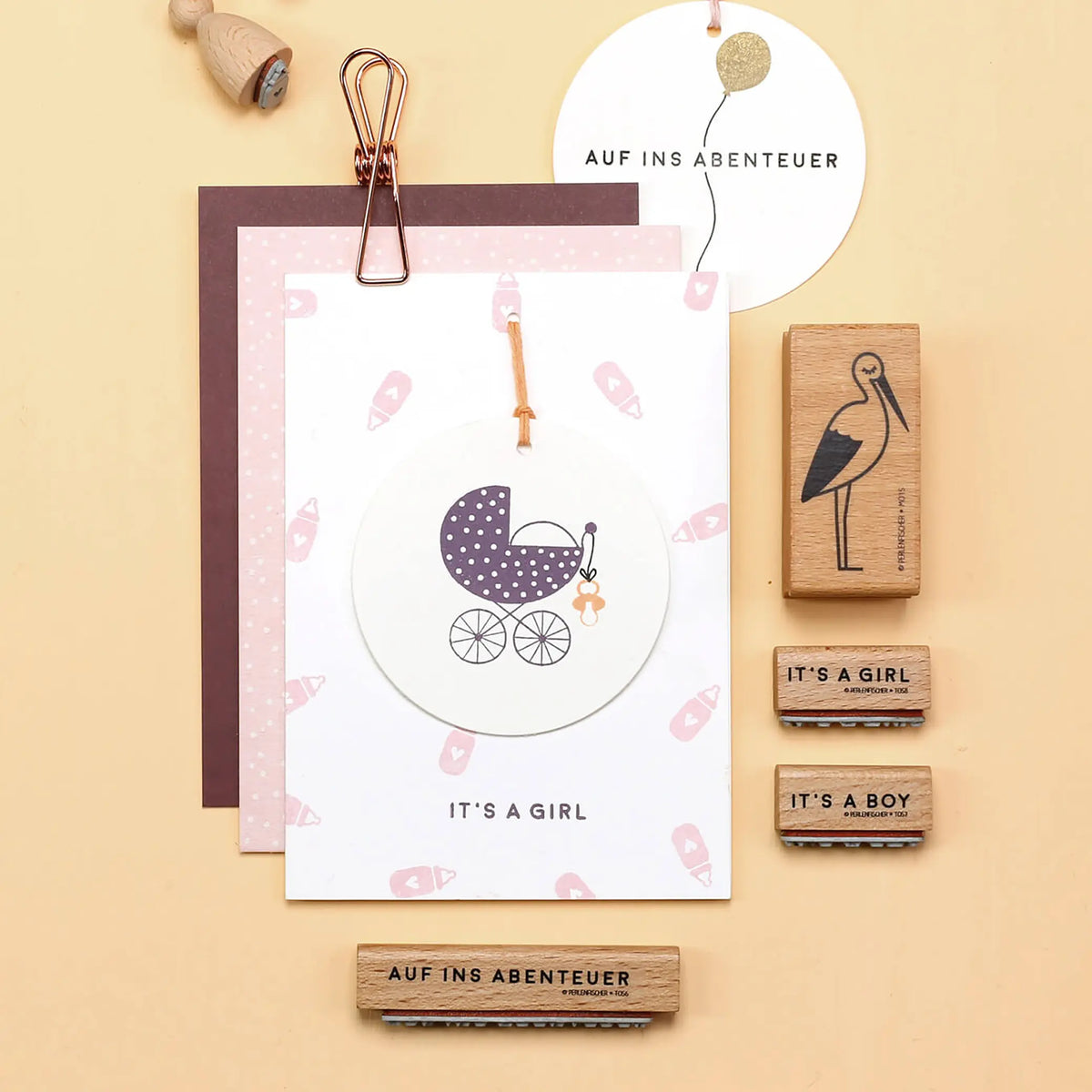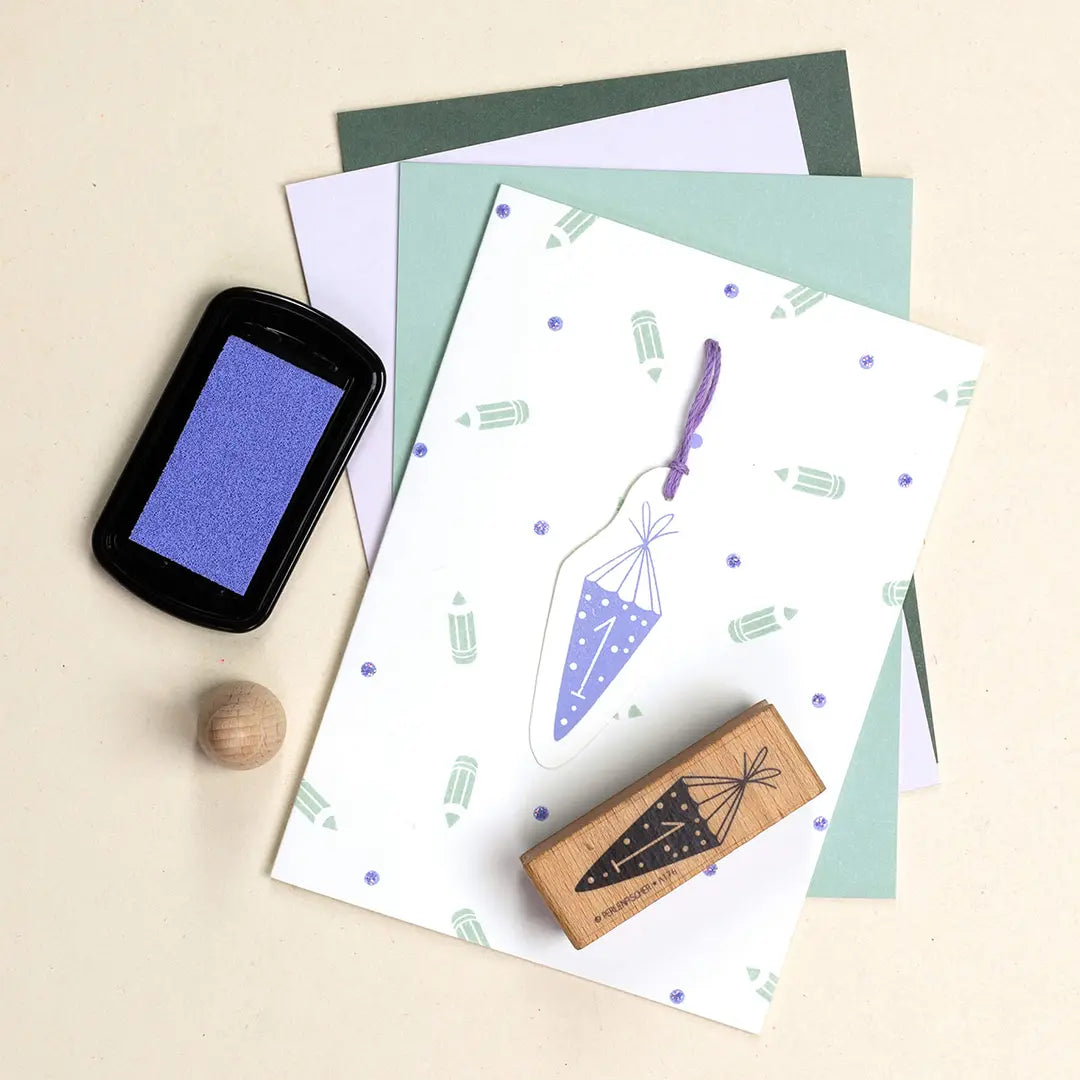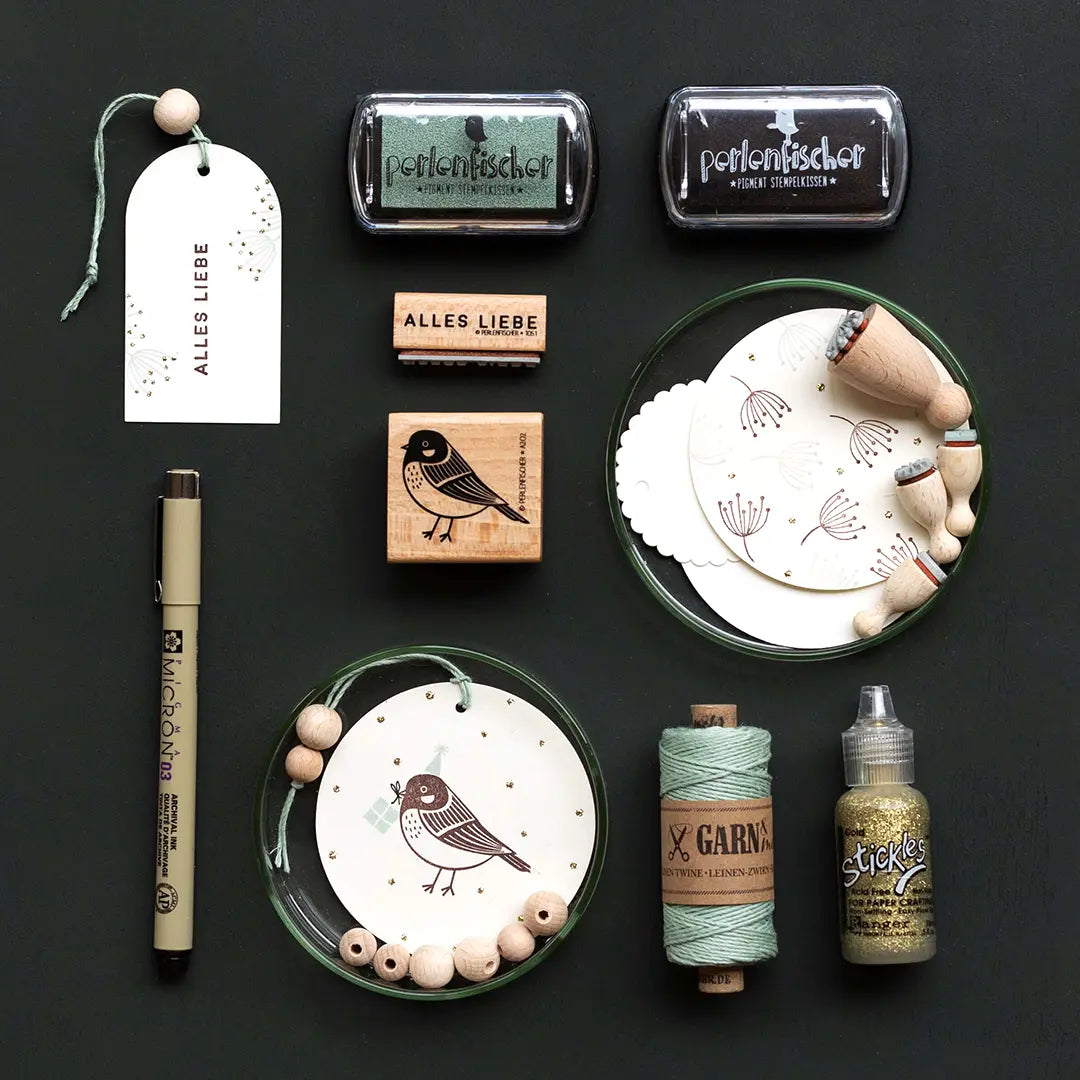 it´s a match
Yarn colors perfect for our ink pads
We think the thread colors are just great because they combine wonderfully with our stamp pads. Almost all color tones match. So you have a harmonic picture and the stamped artwork are perfectly matched in color.
stamp sets with yarns
We have a large selection of stamp sets that contain everything you need to stamp: Stamps, ink pads, stationery, yarns, fineliners, glitter glue & Co. So feel free to browse our category and discover our great variety.
Easter cards & other craft ideas
Get creative for Easter! Craft spring decorations for your home, Easter baskets, Easter gifts and send individual bunny mail. Yarns are just super helpful, practical and beautiful. In our category Stamps Easter you will find many more DIY ideas and great matching stamp designs.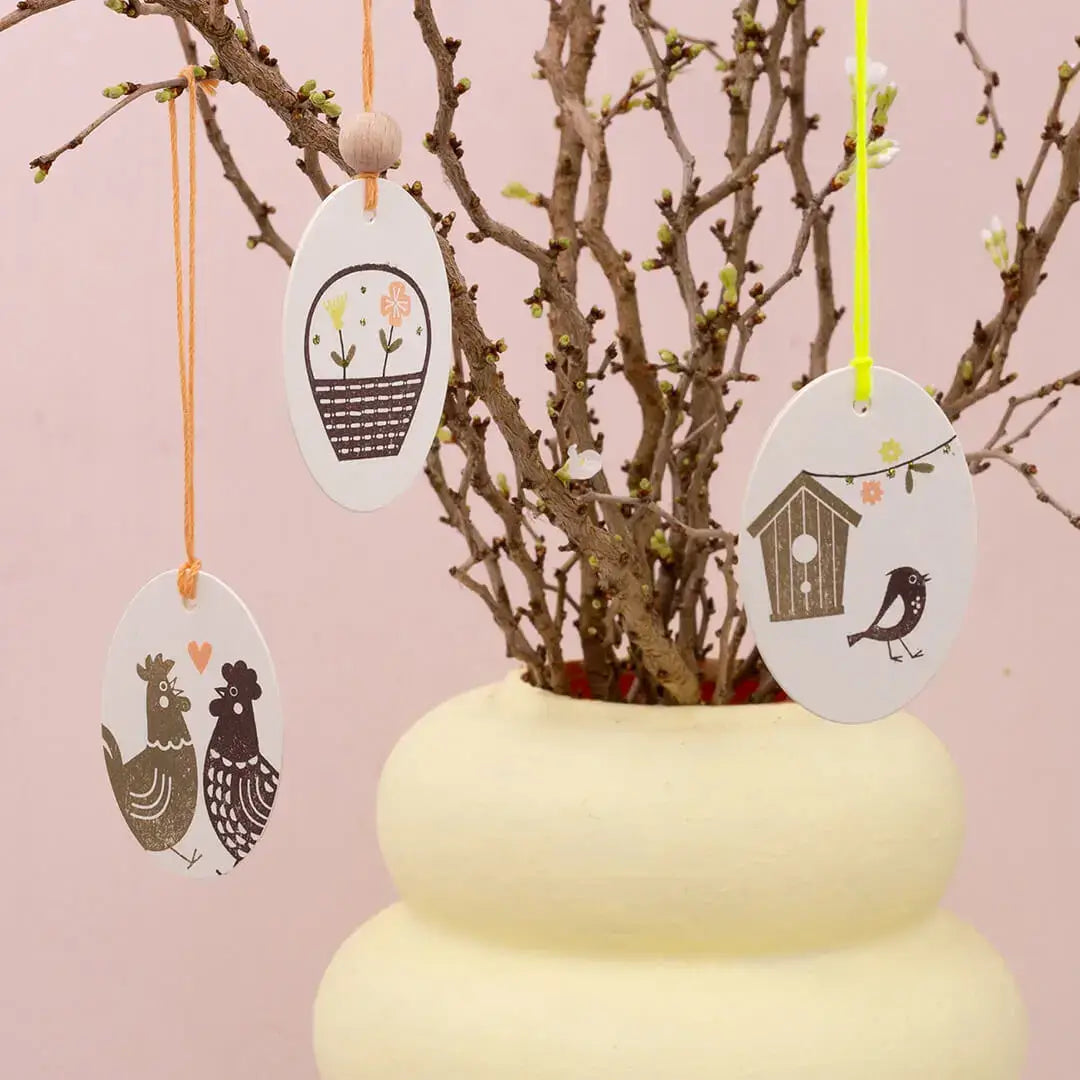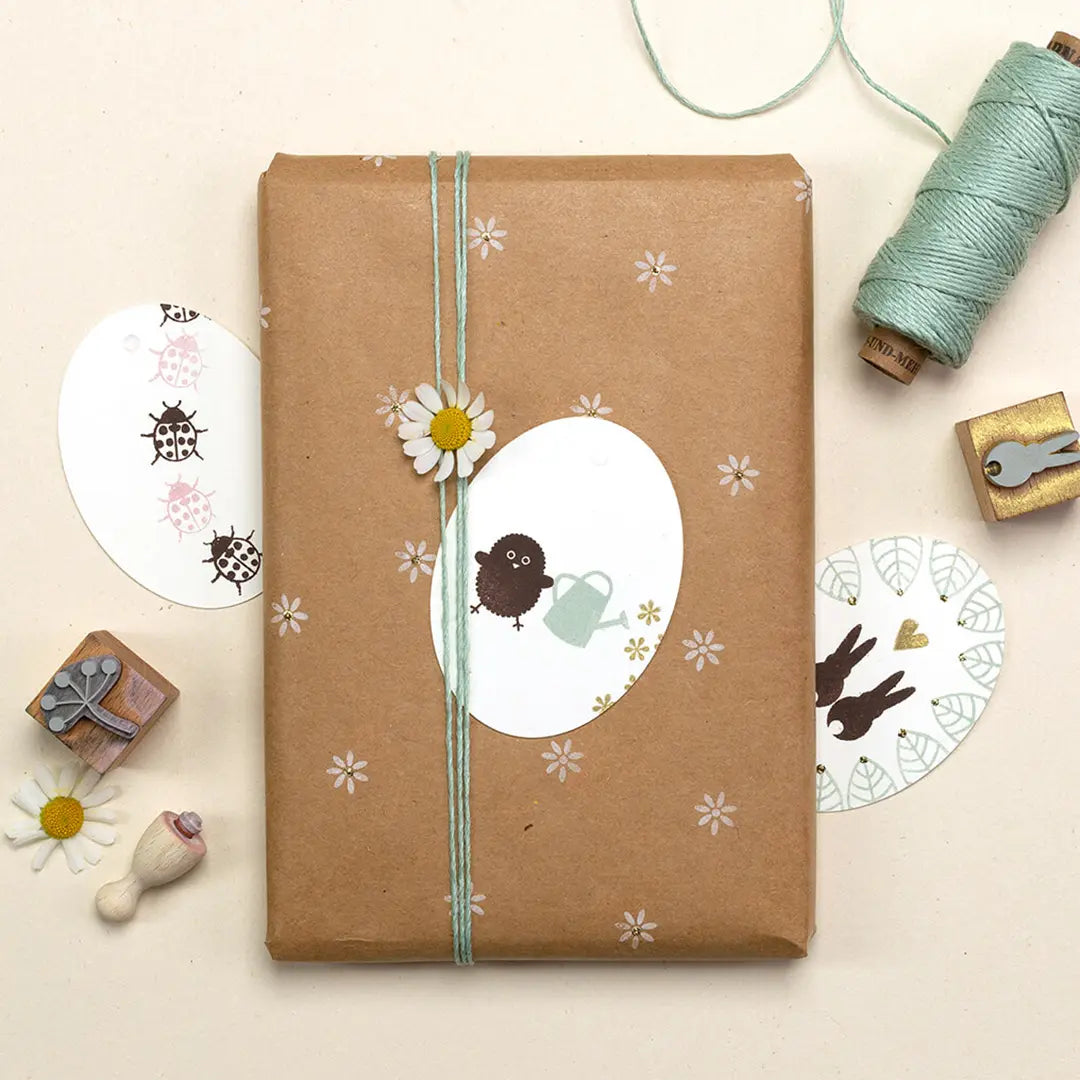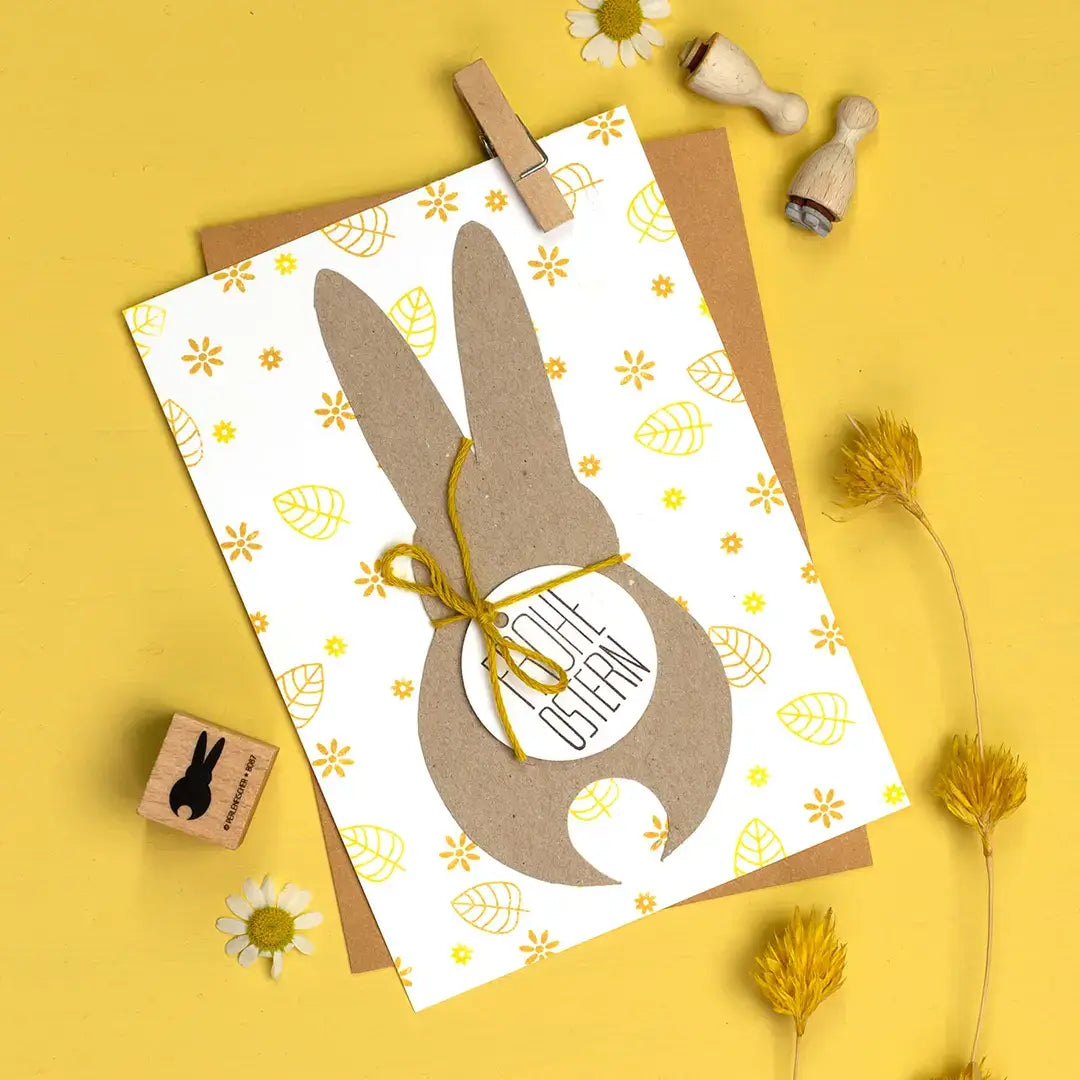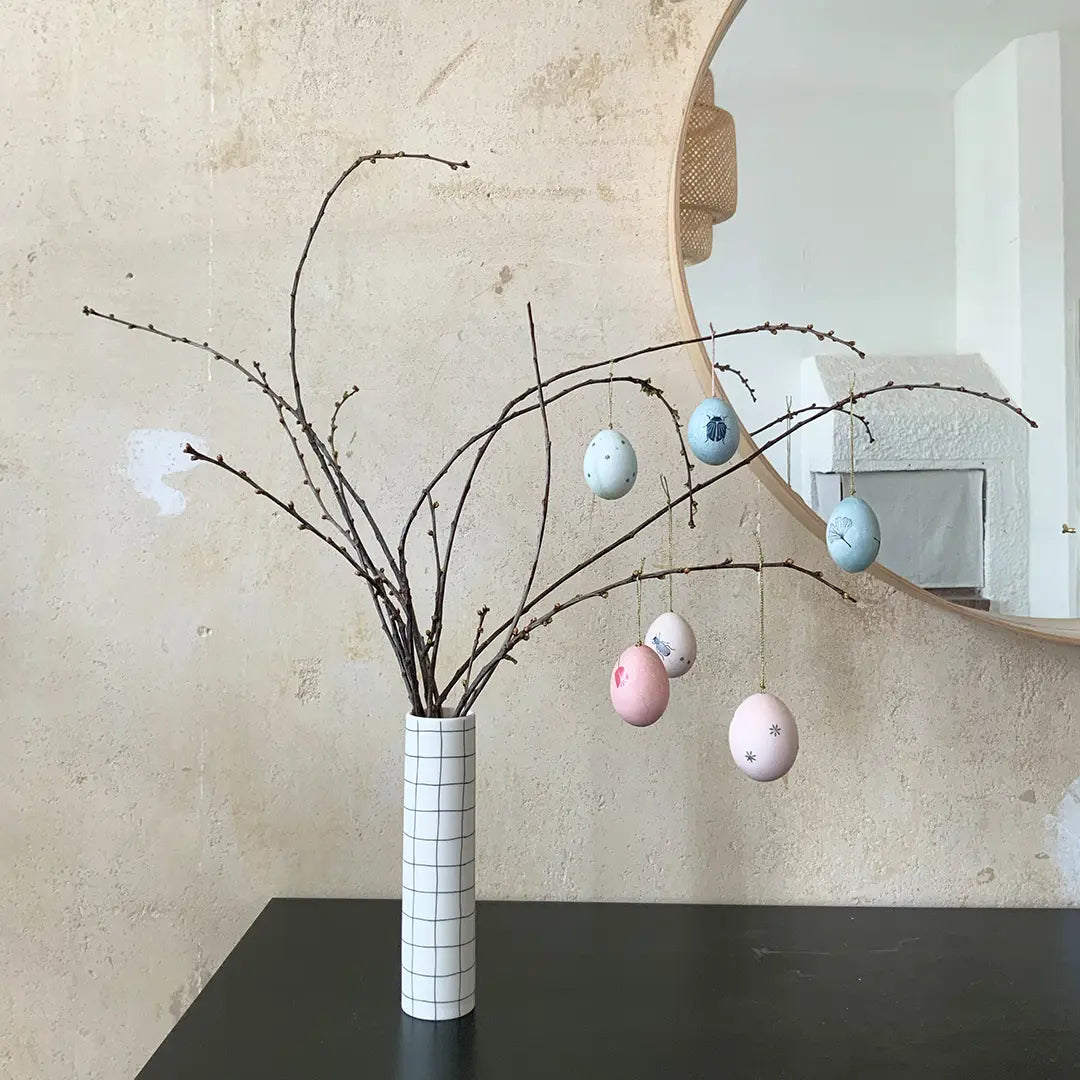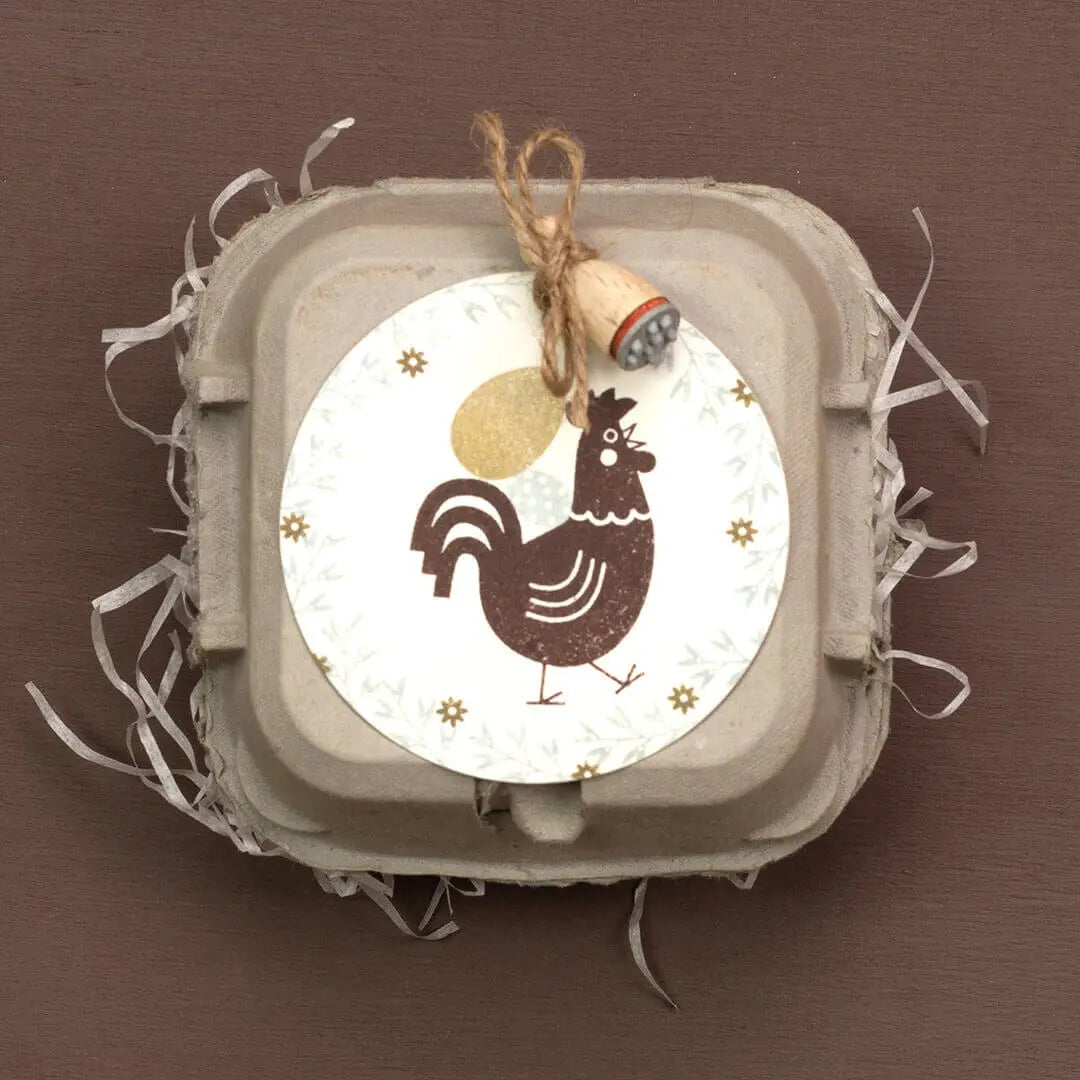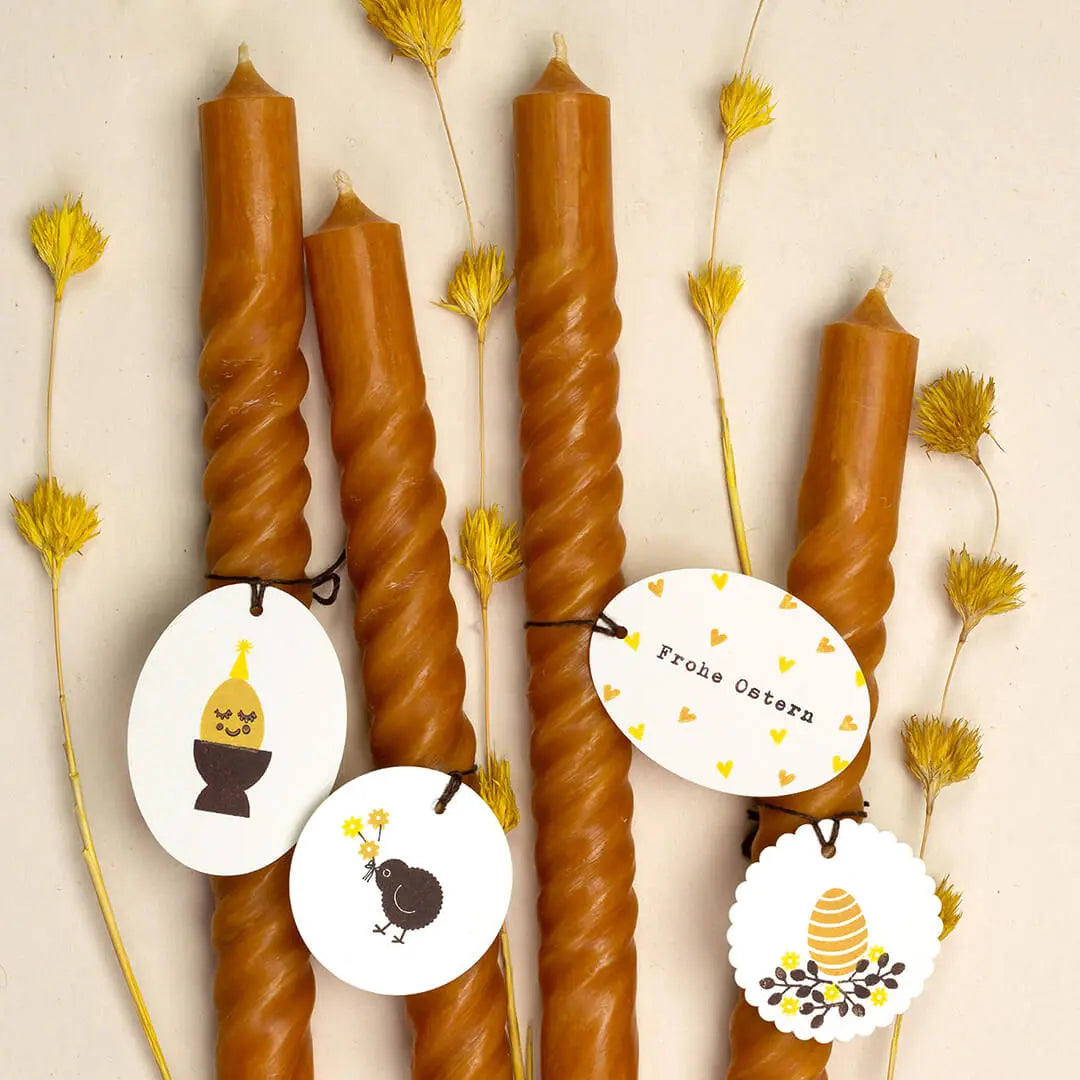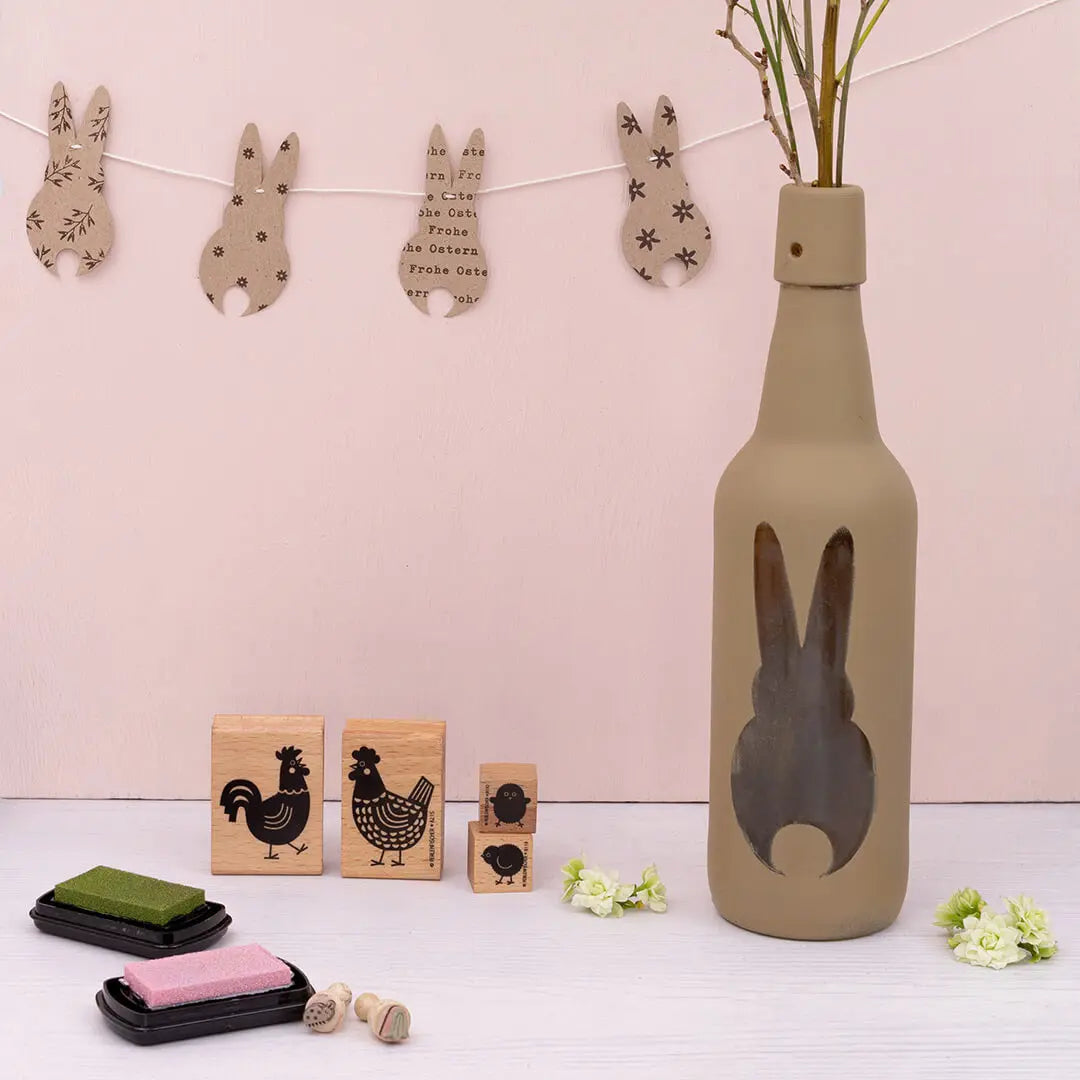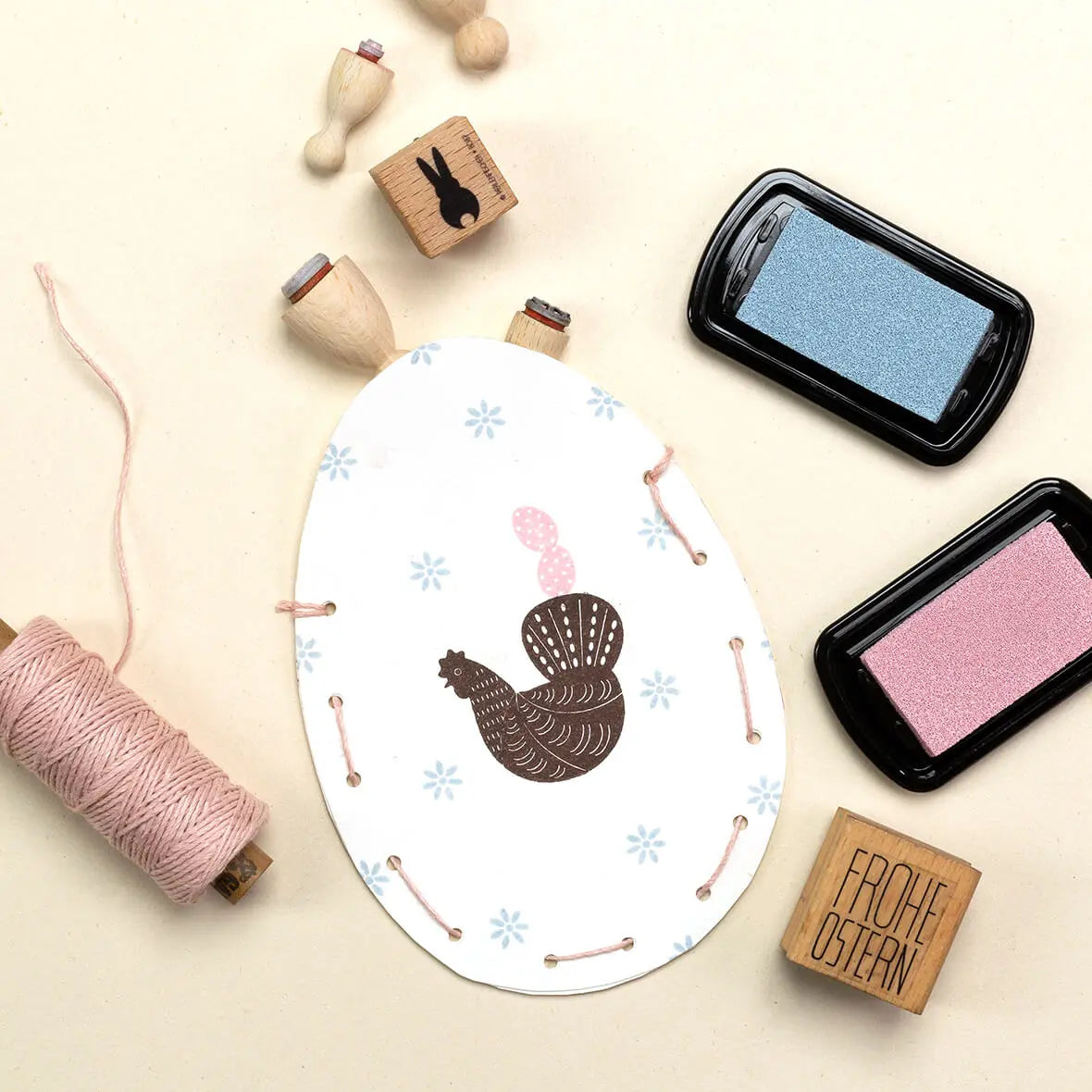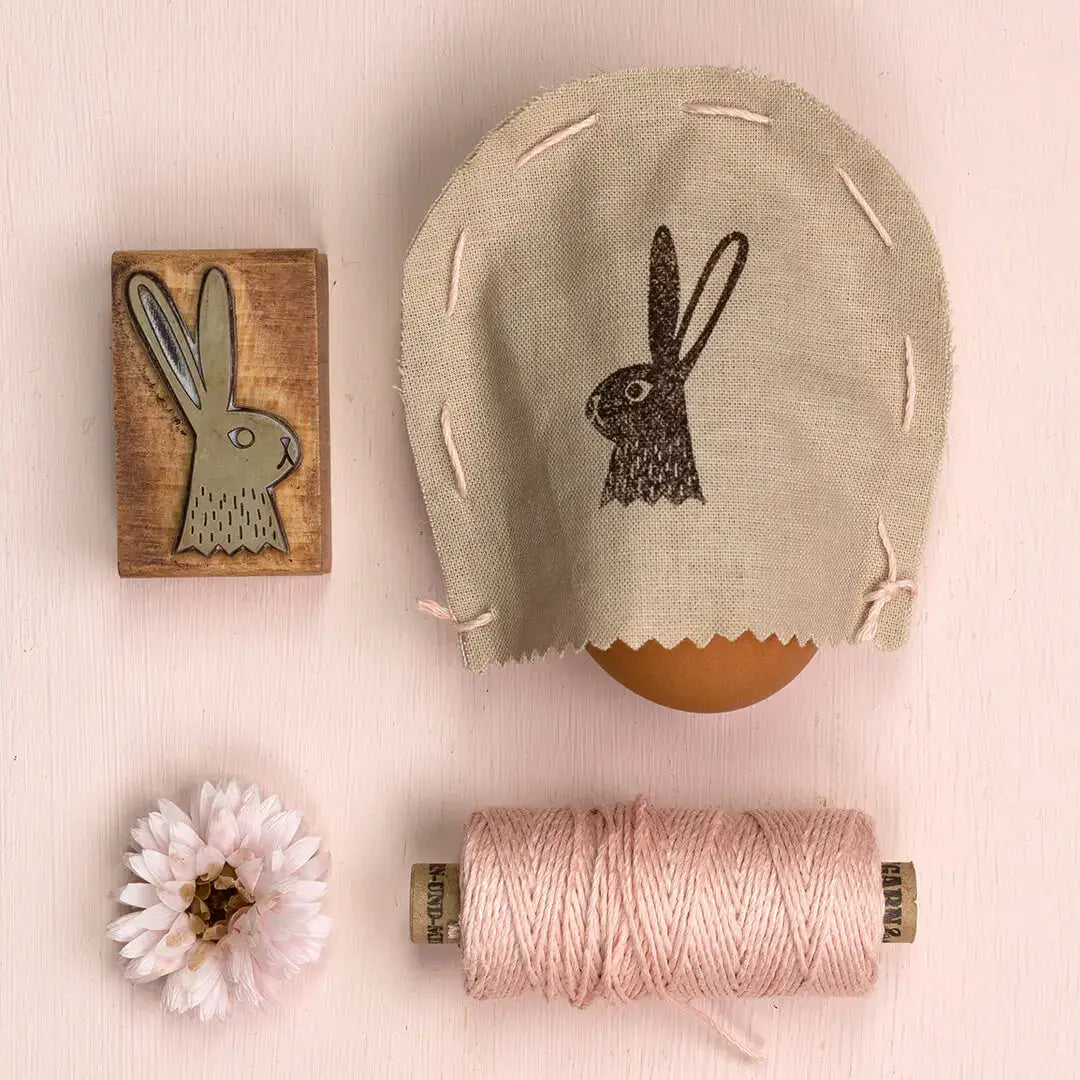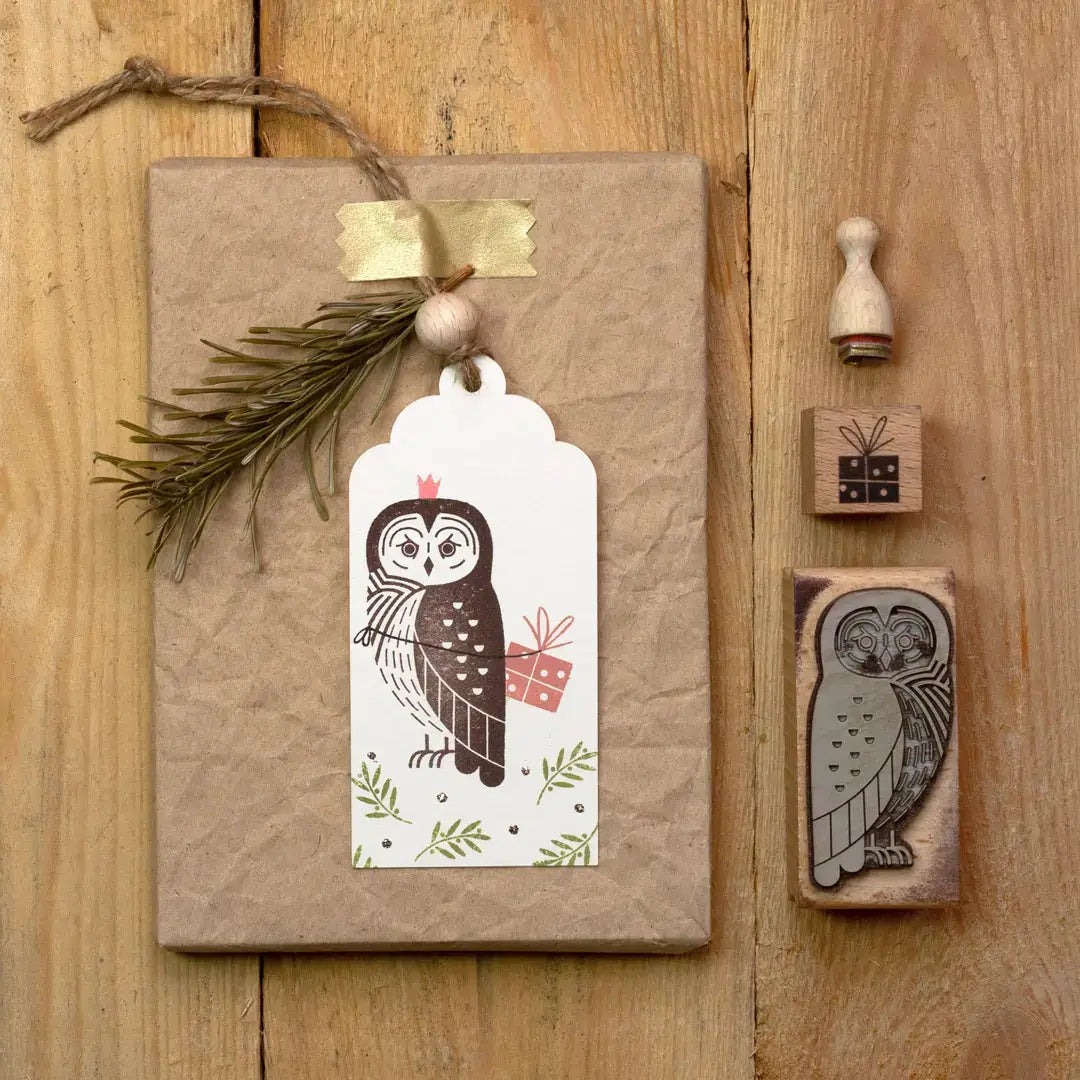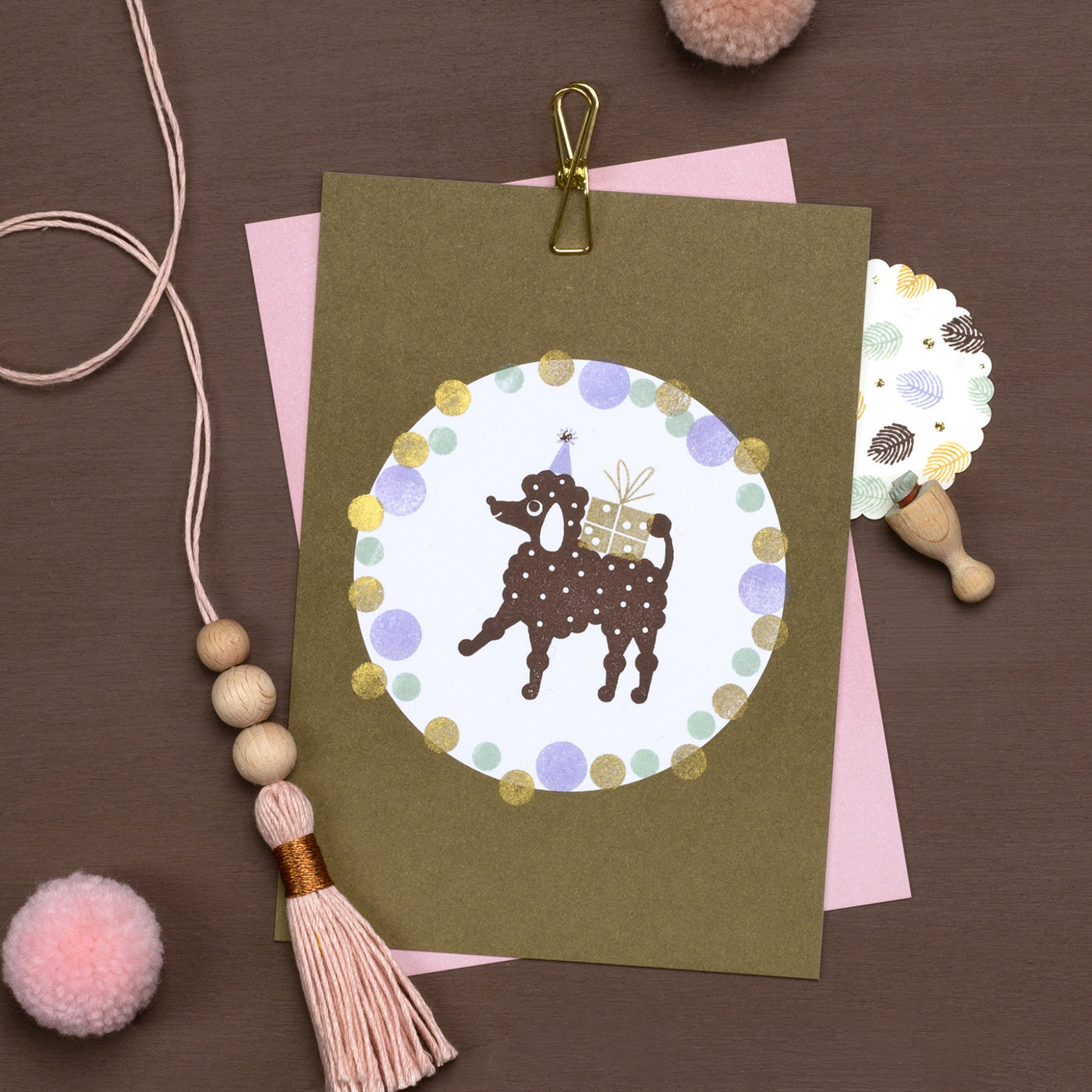 washi tape
Attach the yarn quite easy with colorful tape on the present. They are not only decorative, but also can be removed from the paper without residue.
DIY Tassel
Simply tie a piece of yarn around a cardboard. Then, in the opposite direction, wind the yarn around a few times, depending on how thick you want the tassel to be. Then cut the threads at the bottom of the cardboard and tie the one piece of yarn tightly at the top. At the end you can take another color of yarn, which you wrap around the top as in the picture to get the typical "head" of the tassel.
Subheading
Image with text
Use image with text to give your customers insight into your brand. Select imagery and text that relates to your style and story.