Flower Stamps & Leaf Stamps
Stamps cards, gift tags and sweet decorations in a natural look for various occasions: with floral stamp motifs, flowers of all kinds, pistils, twigs or leaves. Stamps bouquets, wreaths and small unique works of art.
stamp a bouquet
Unique bouquets for all kinds of occasions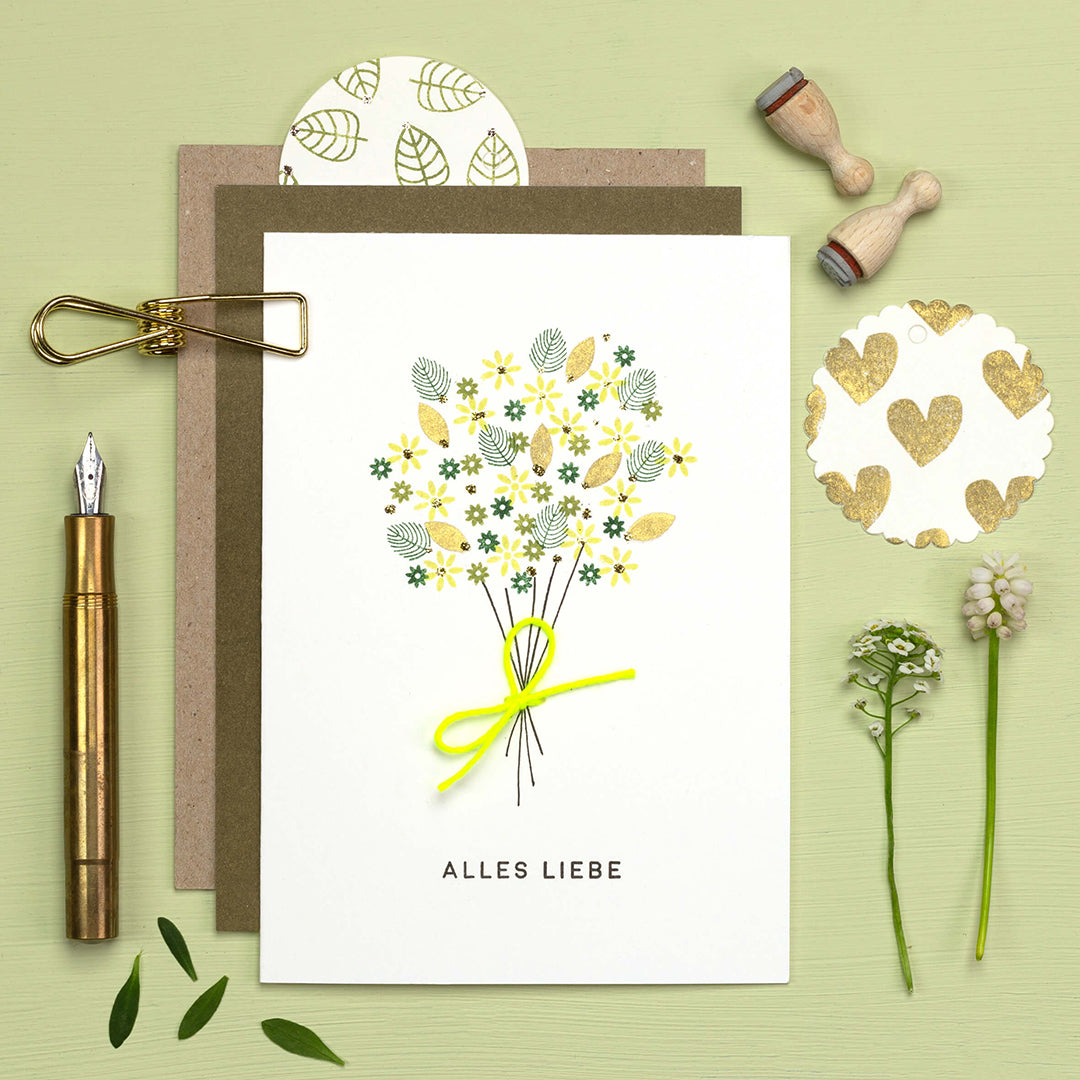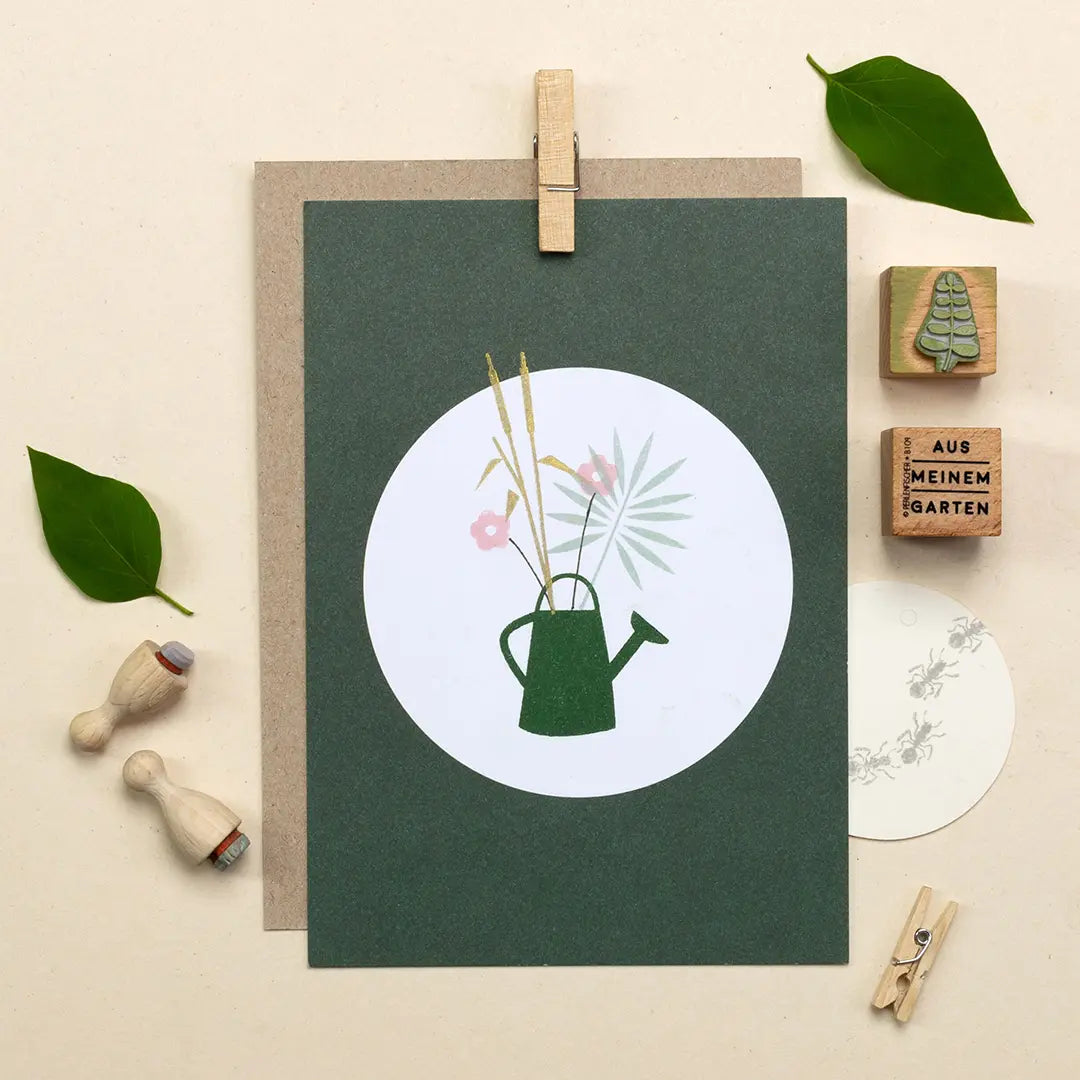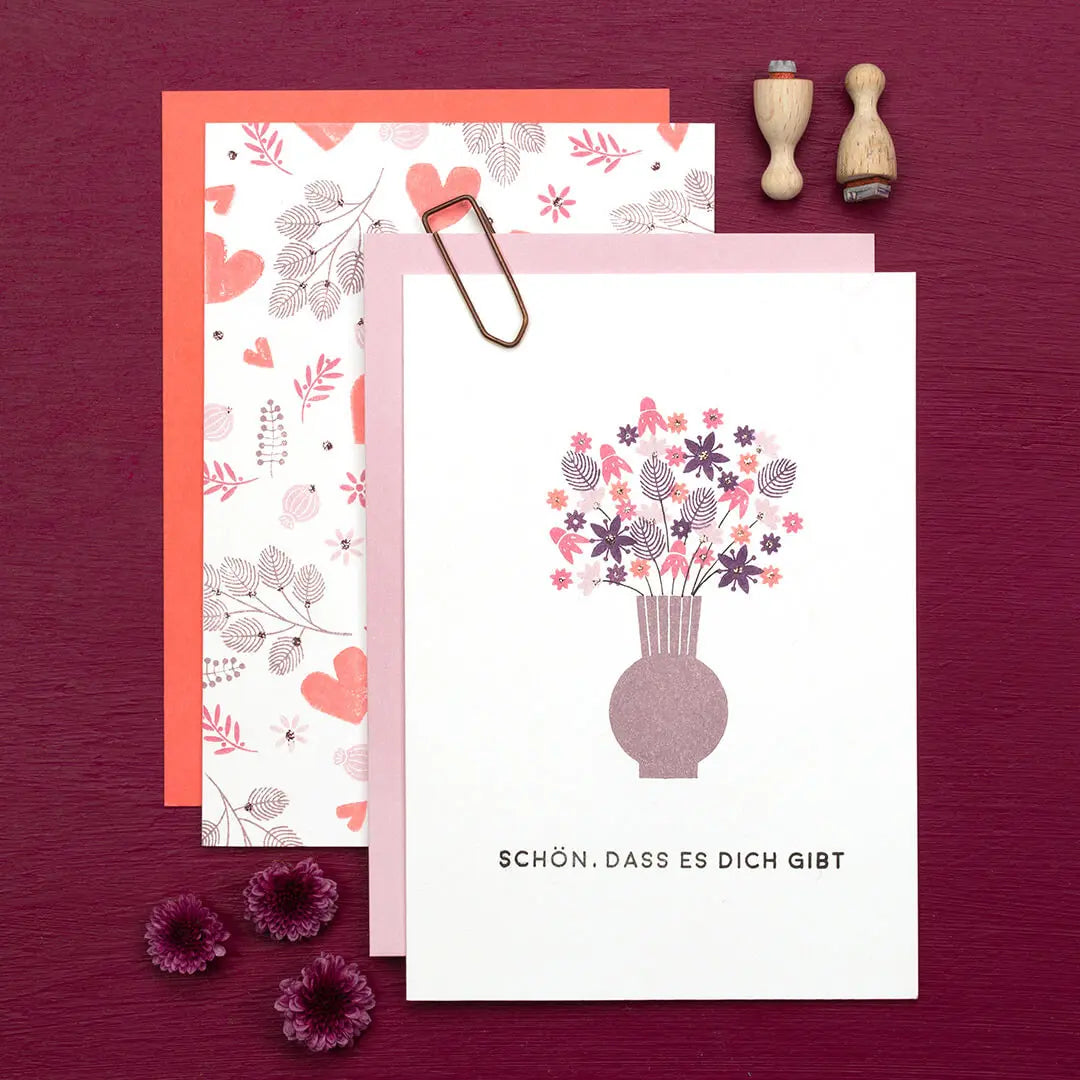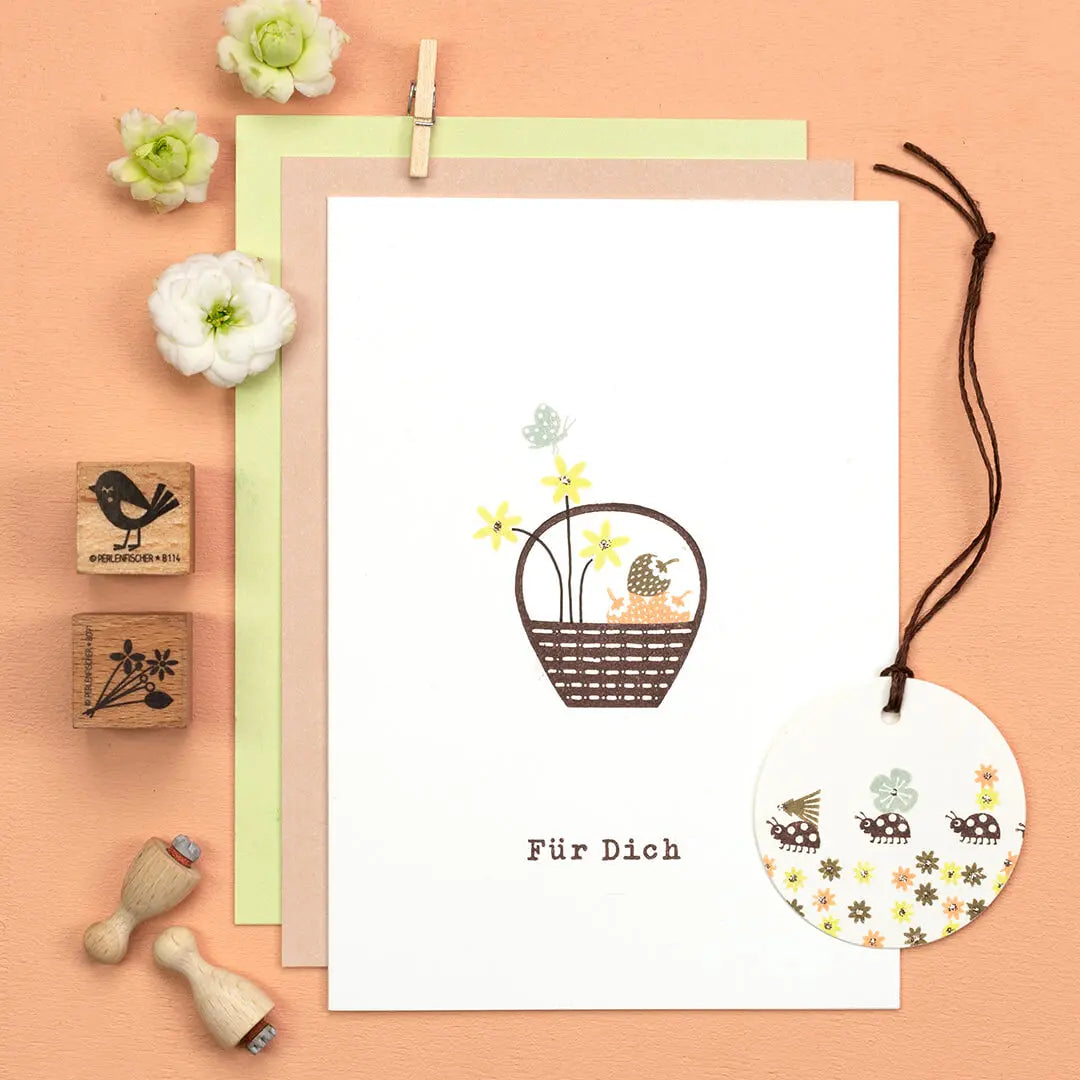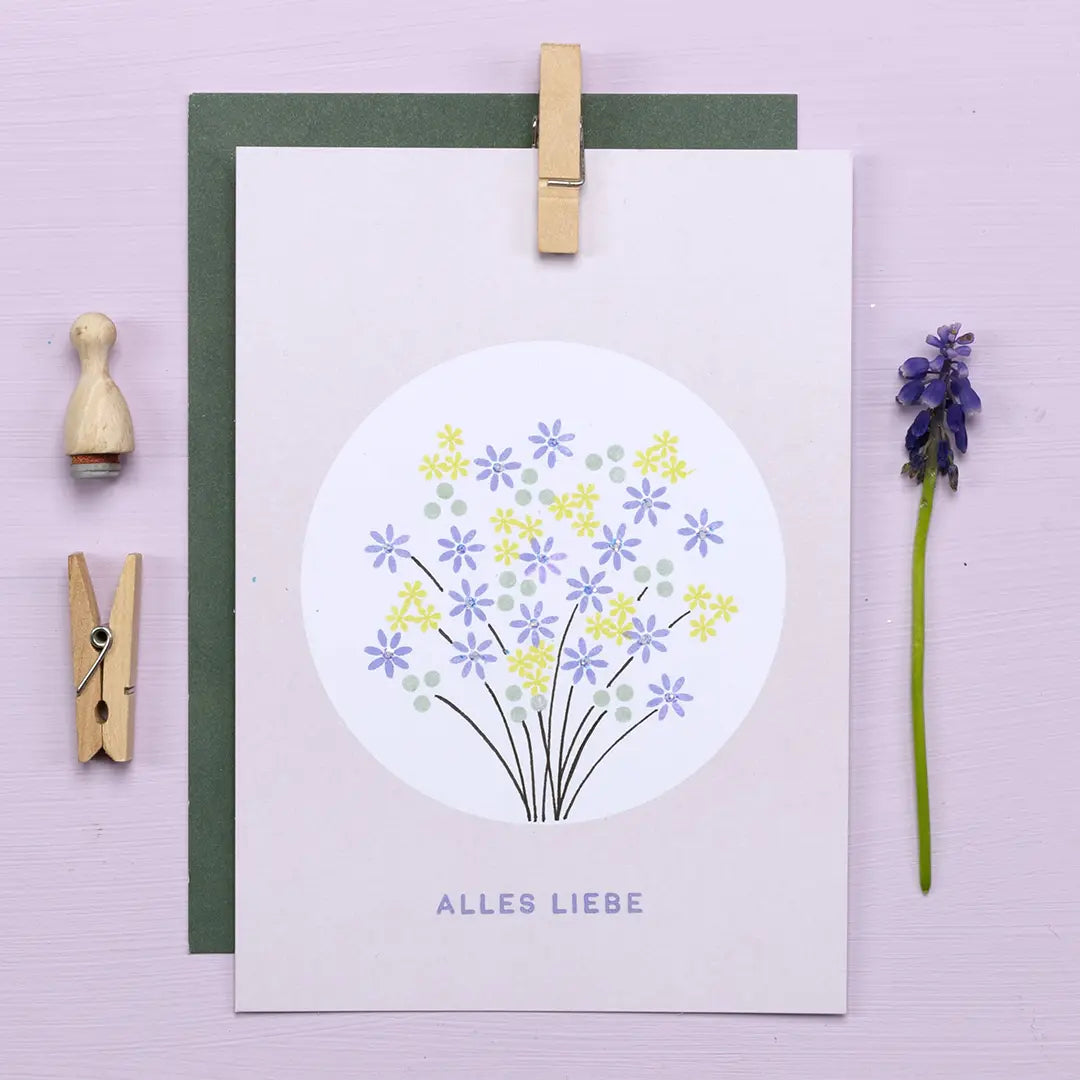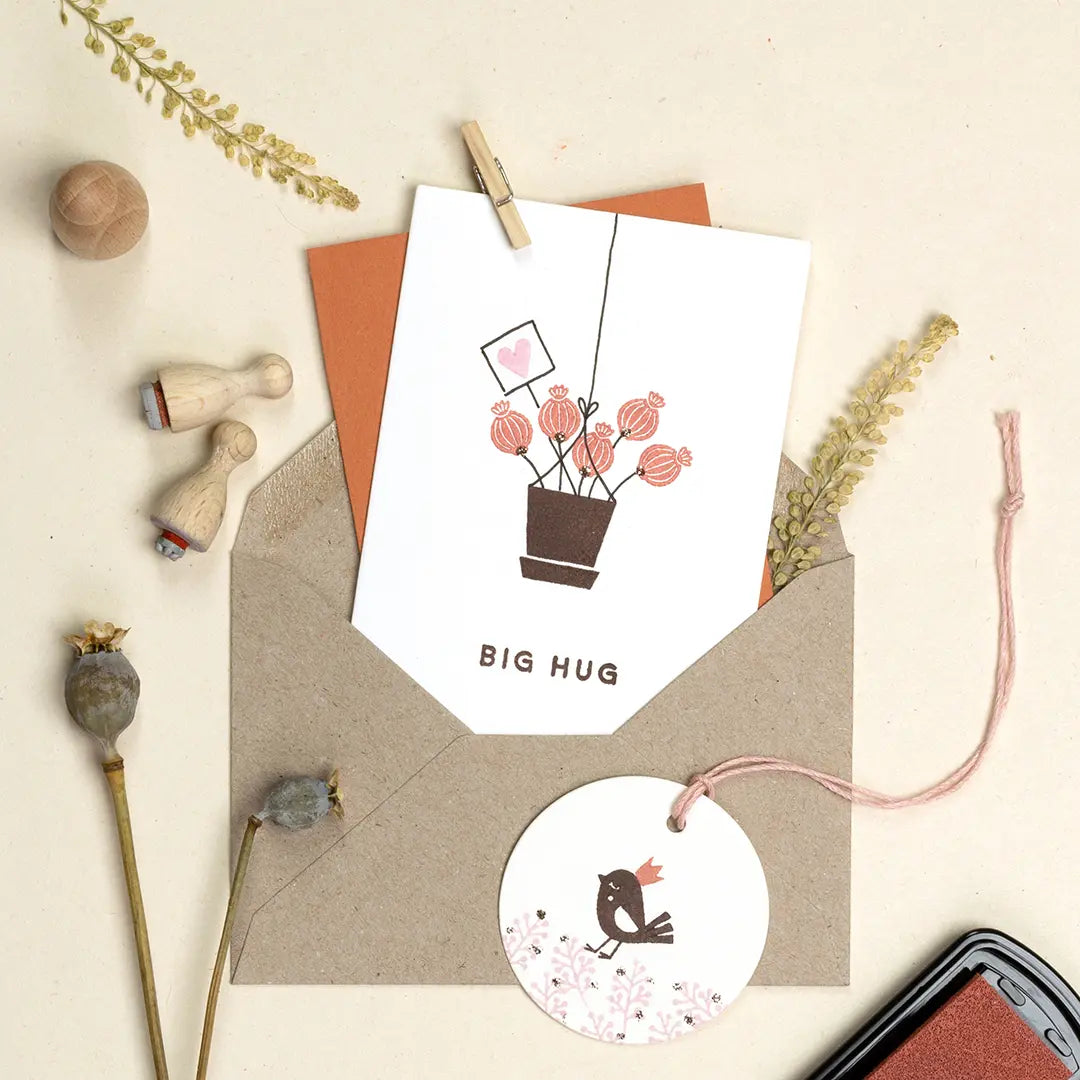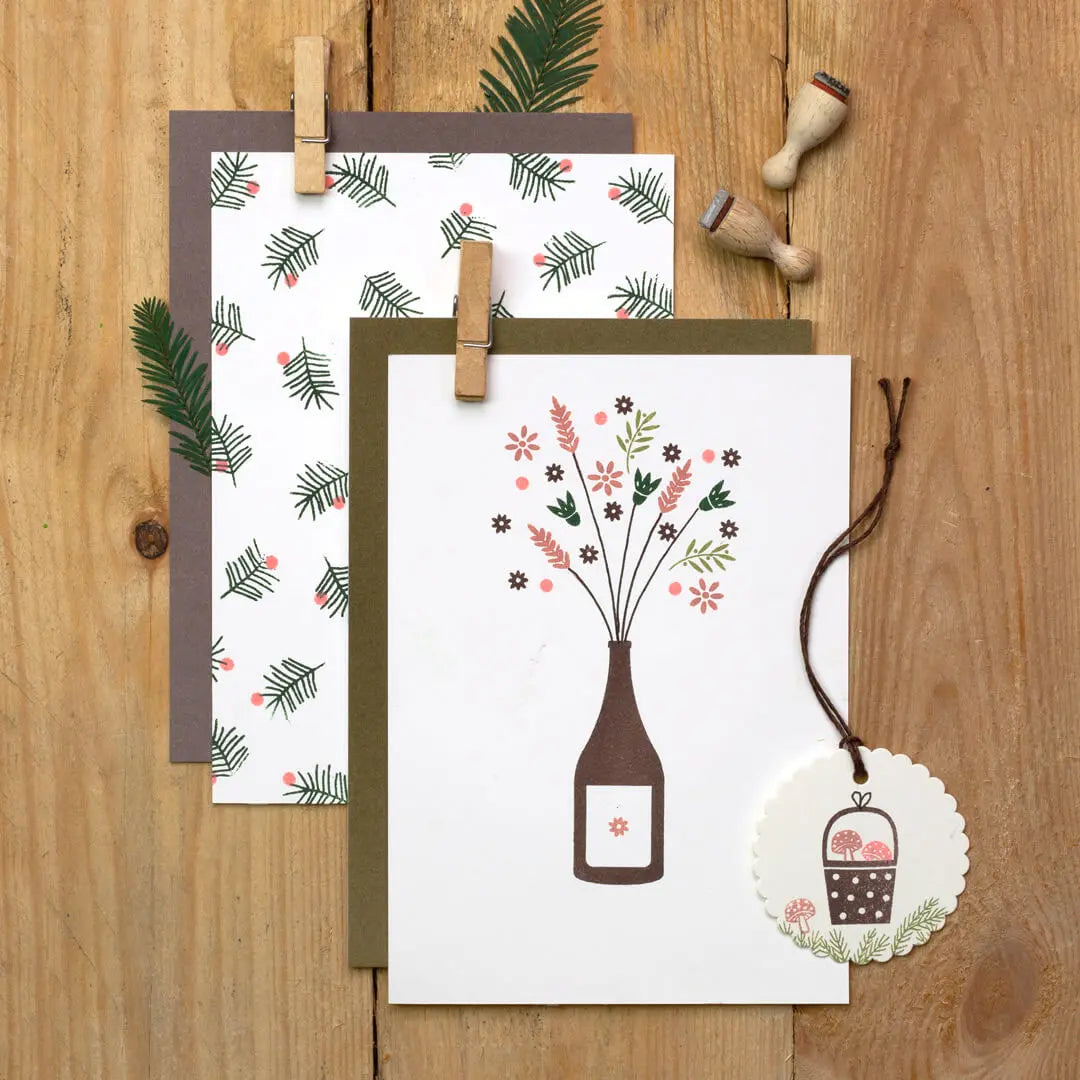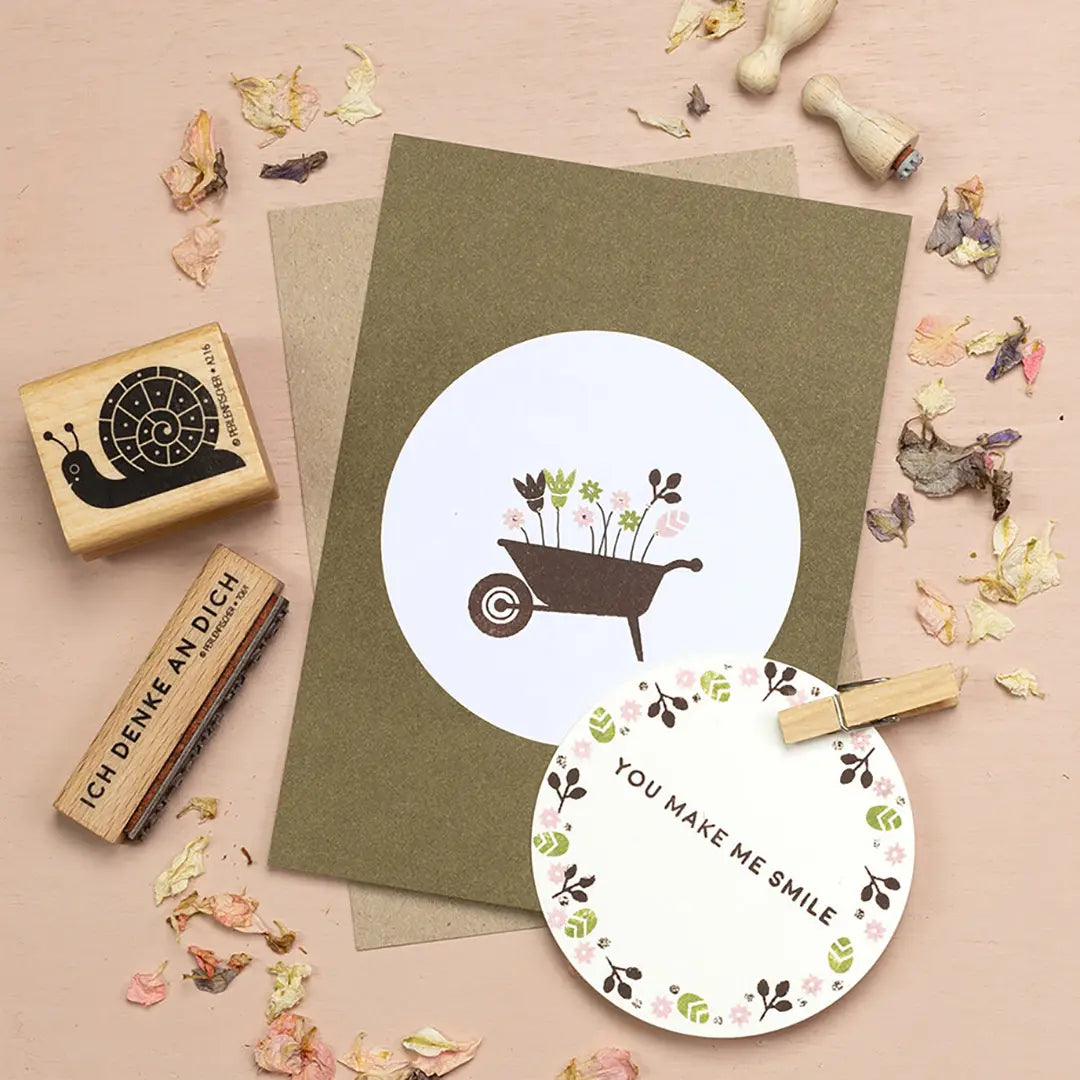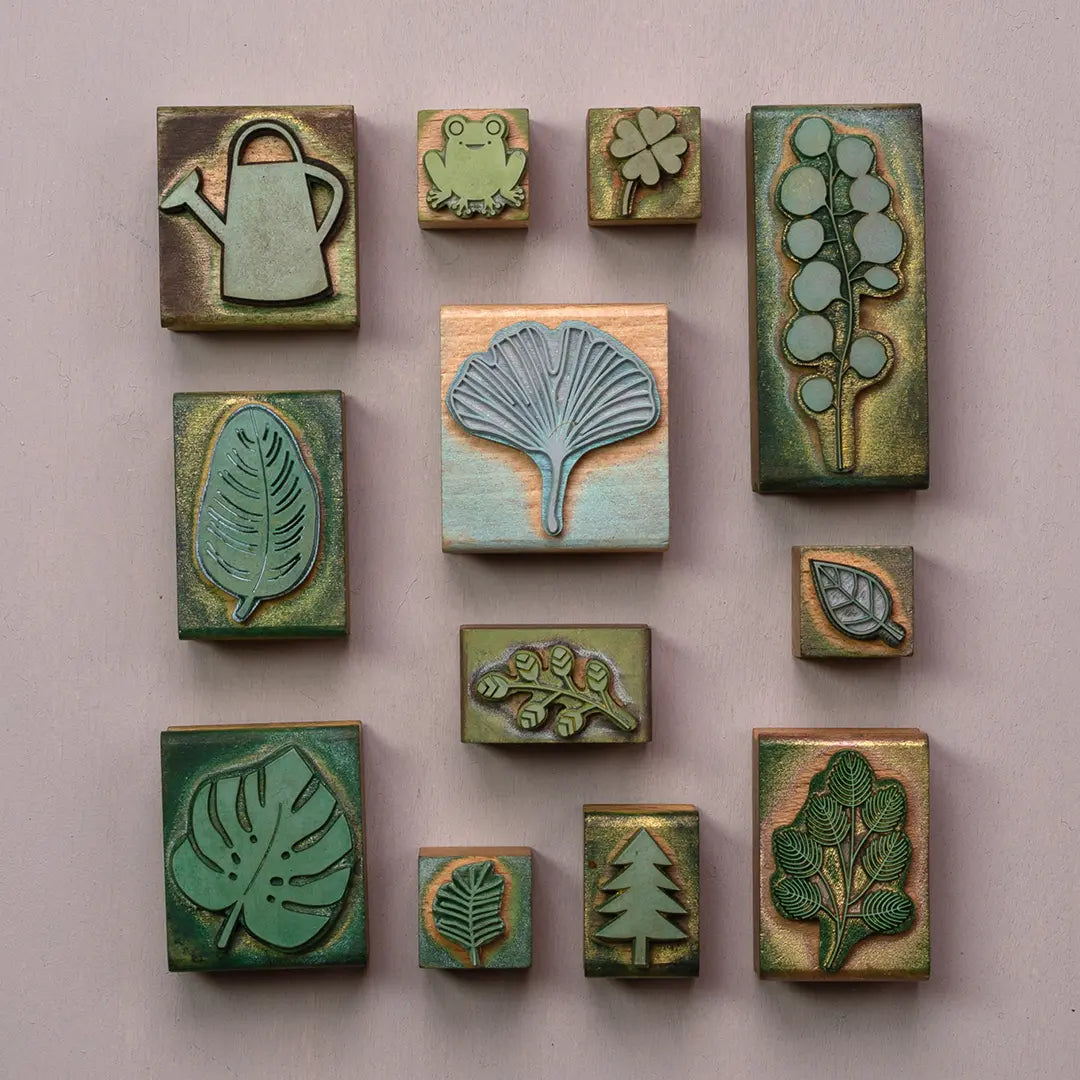 Sustainable plant stamps
Leaves and flowers stamp made of wood
To ensure that our stamps are as long-lasting and plastic-free as possible, we use wood from German forestry for production. In addition, it is important to us that our motif stamps are produced exclusively in cooperation with German manufacturers to ensure short delivery routes.
Temporary tattoos with flowers and leaves motifs
Get natural stamp motifs on your skin
We don't just love our stamp designs on paper. You can easily conjure them up on your skin with our temporary tattoos . This is how you exude a spring-like mood and are a little closer to nature.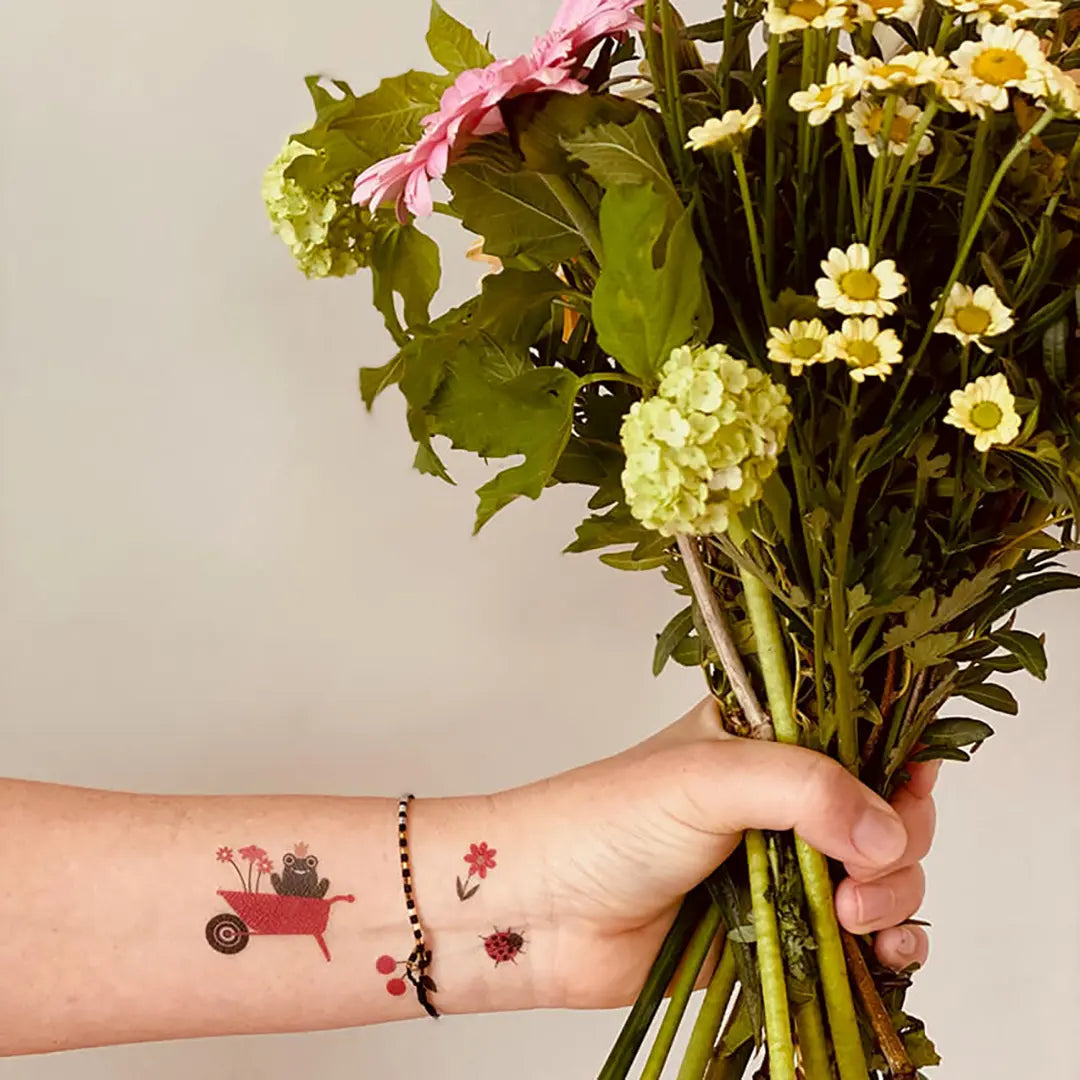 Flowers from your own garden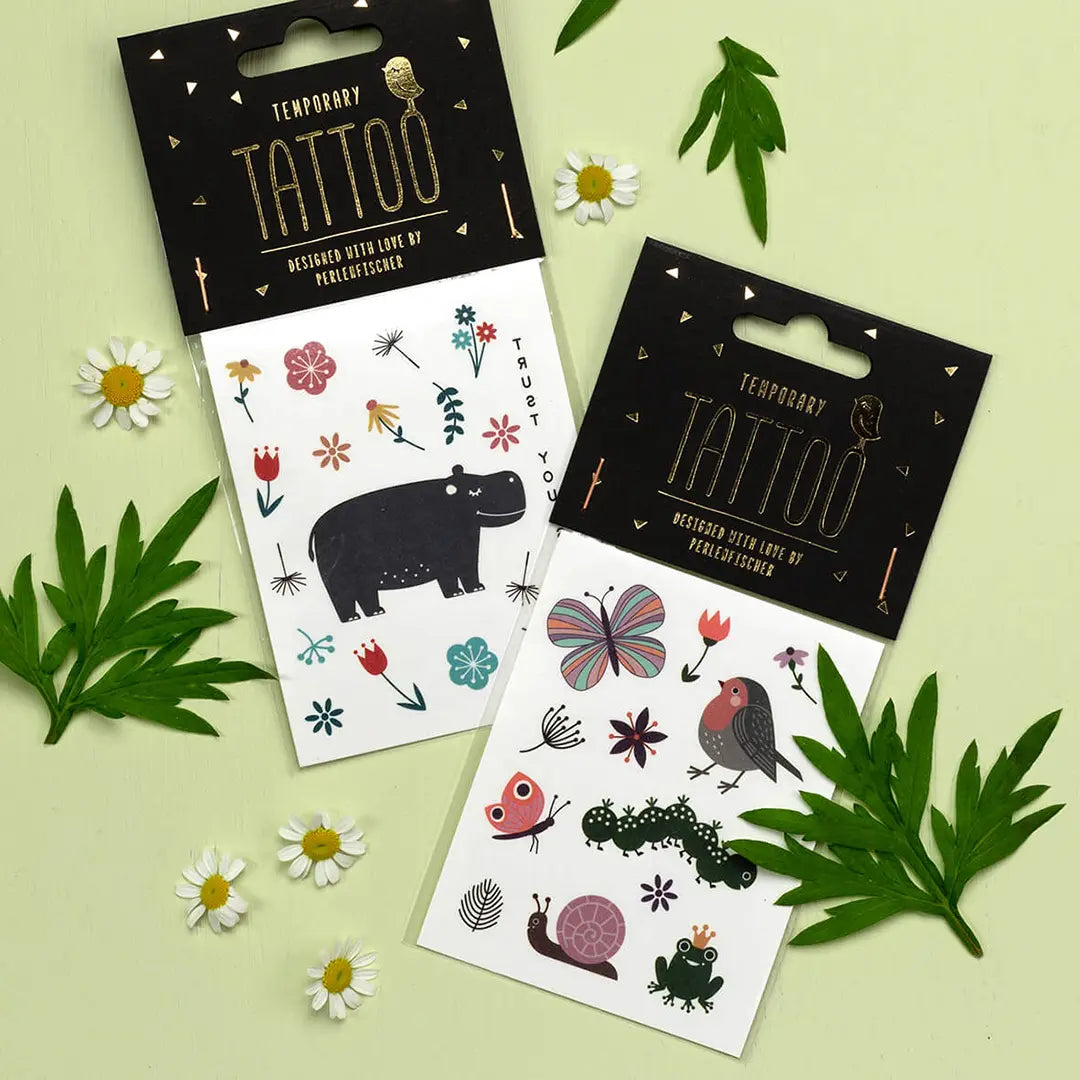 Spring-like world of flowers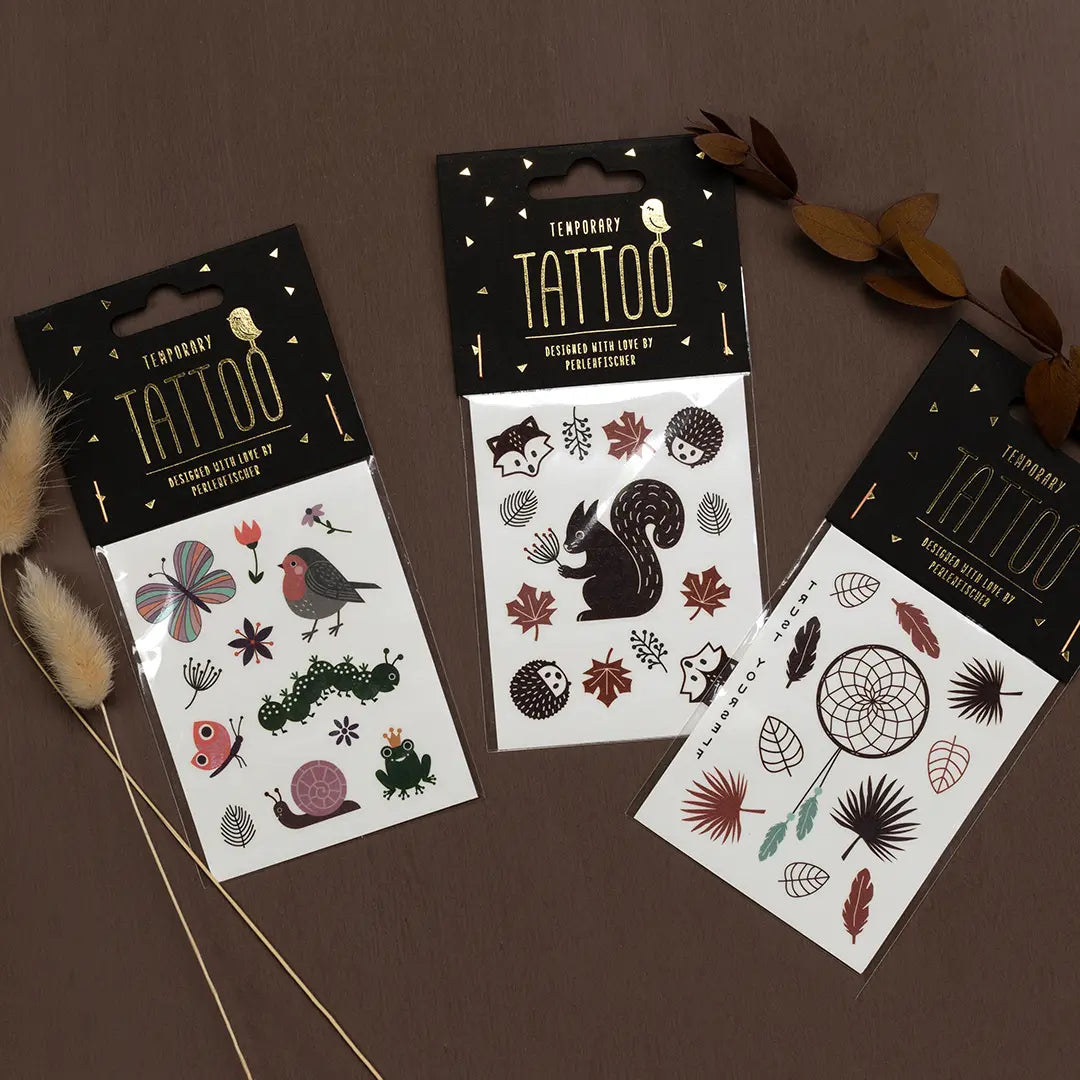 Autumn forest and meadow leaves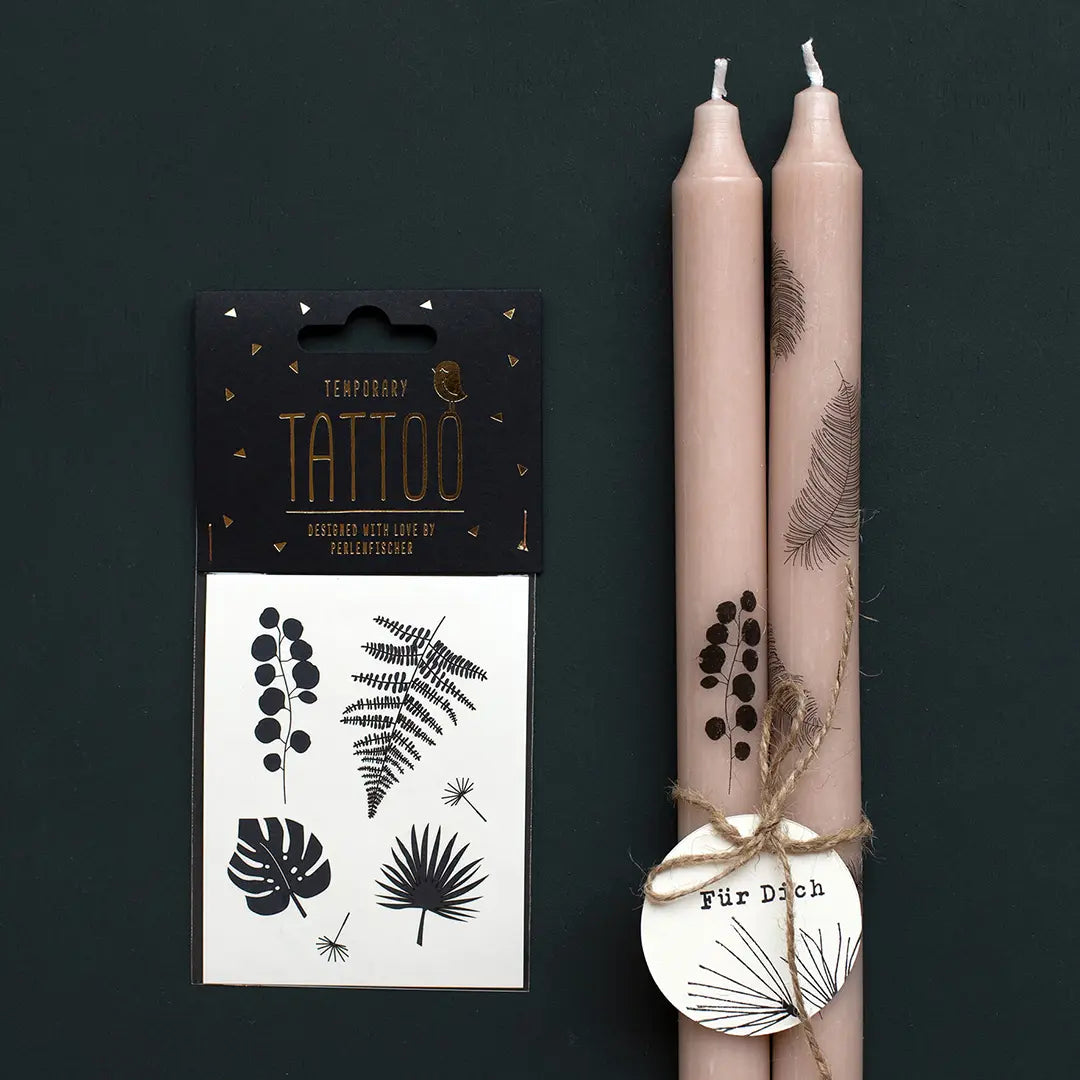 Decorate your candles with leaves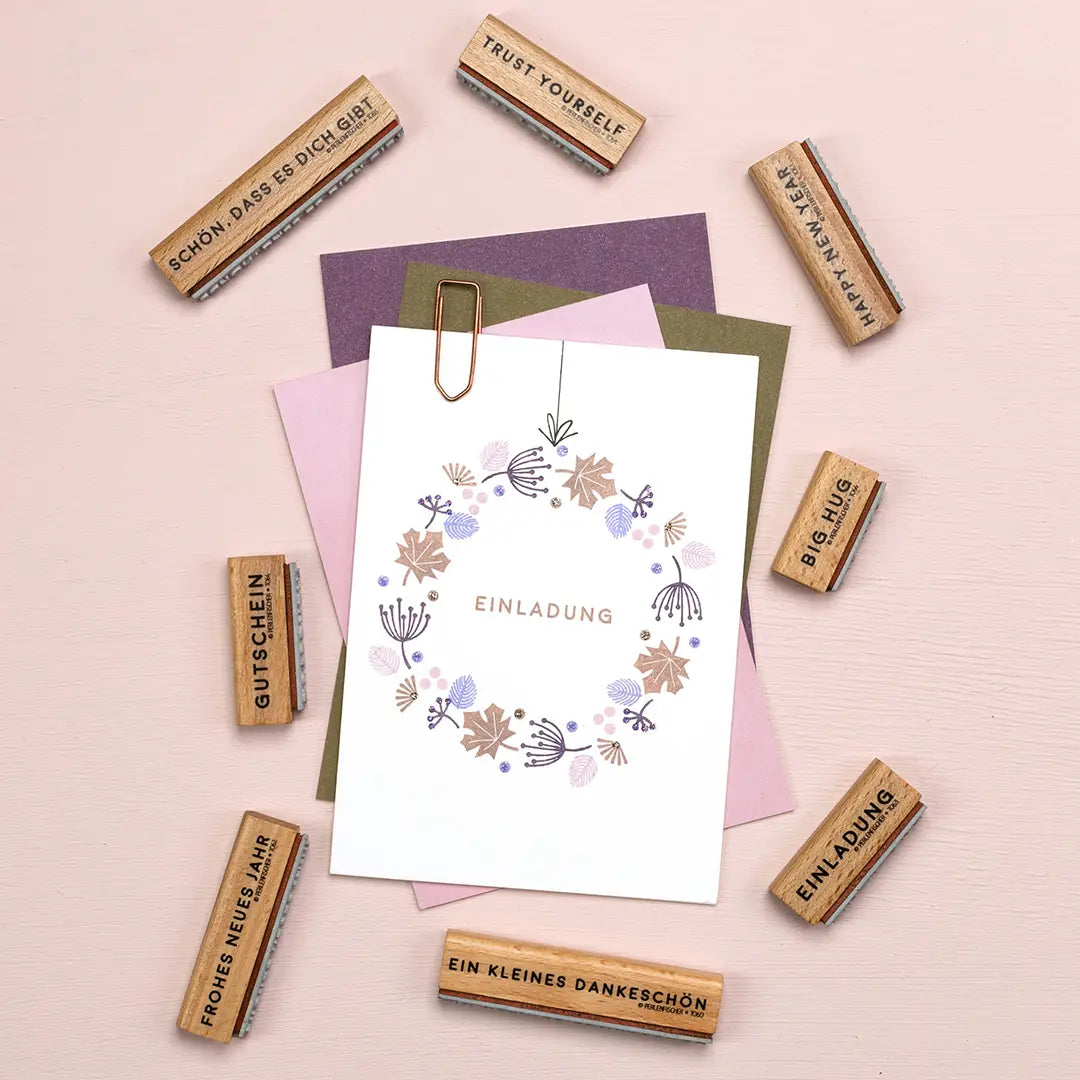 How to stamp and write invitation cards with flower stamps?
Textstamps with flowers & leaves
Sometimes it is sufficient to combine a typo (e.g. the invitation stamp) with flowers and leaves of your choice. Depending on the motif and color combination, you can stamp individual greeting cards for different occasions.
Flowers and leaves stamp set
Our nature themed stamp sets
To be able to stamp right away, we have compiled stamp sets for you, in which everything needed for stamping is included. Of course, we also have great sets with many different flower and leaf motifs that can be combined wonderfully and set the scene for the most diverse occasions.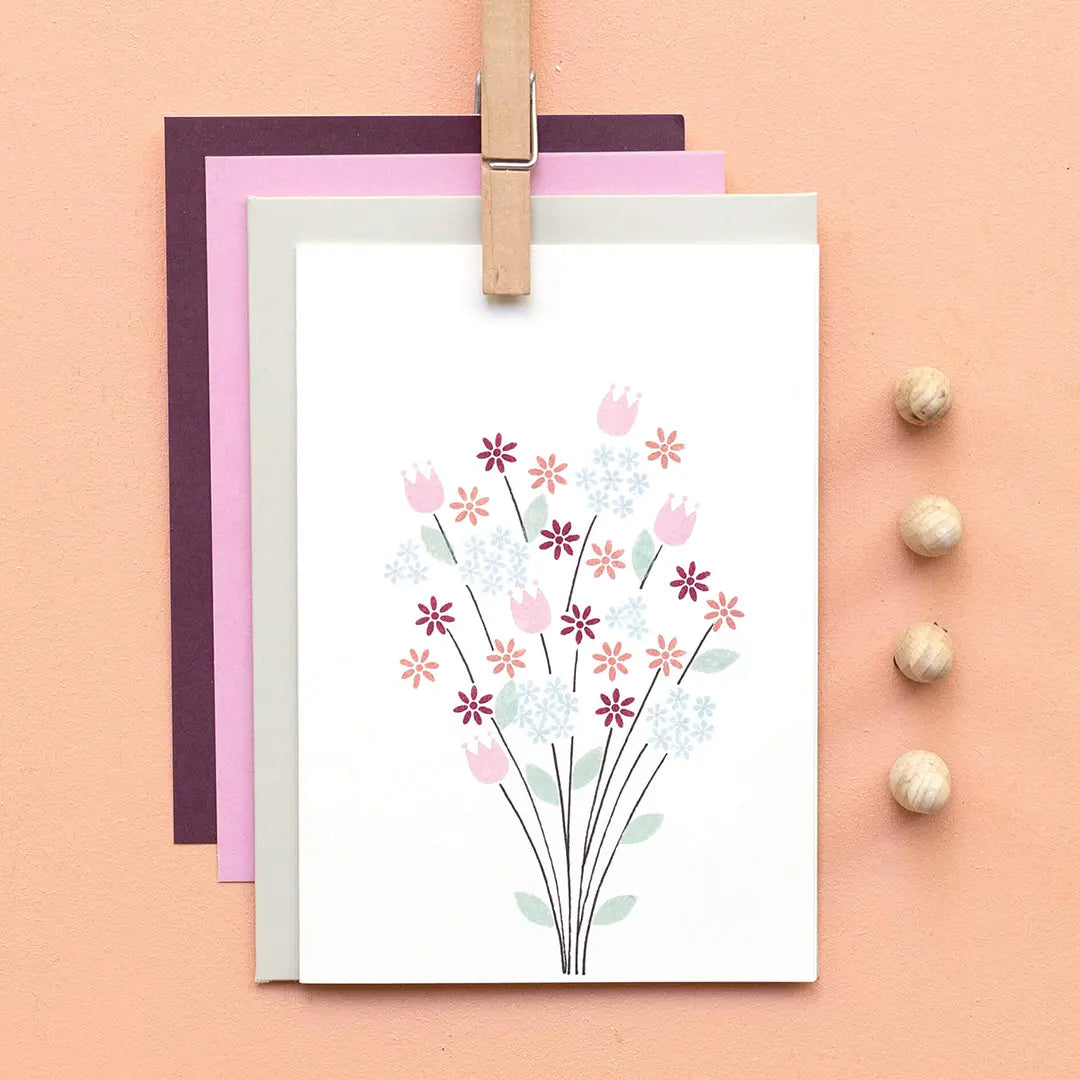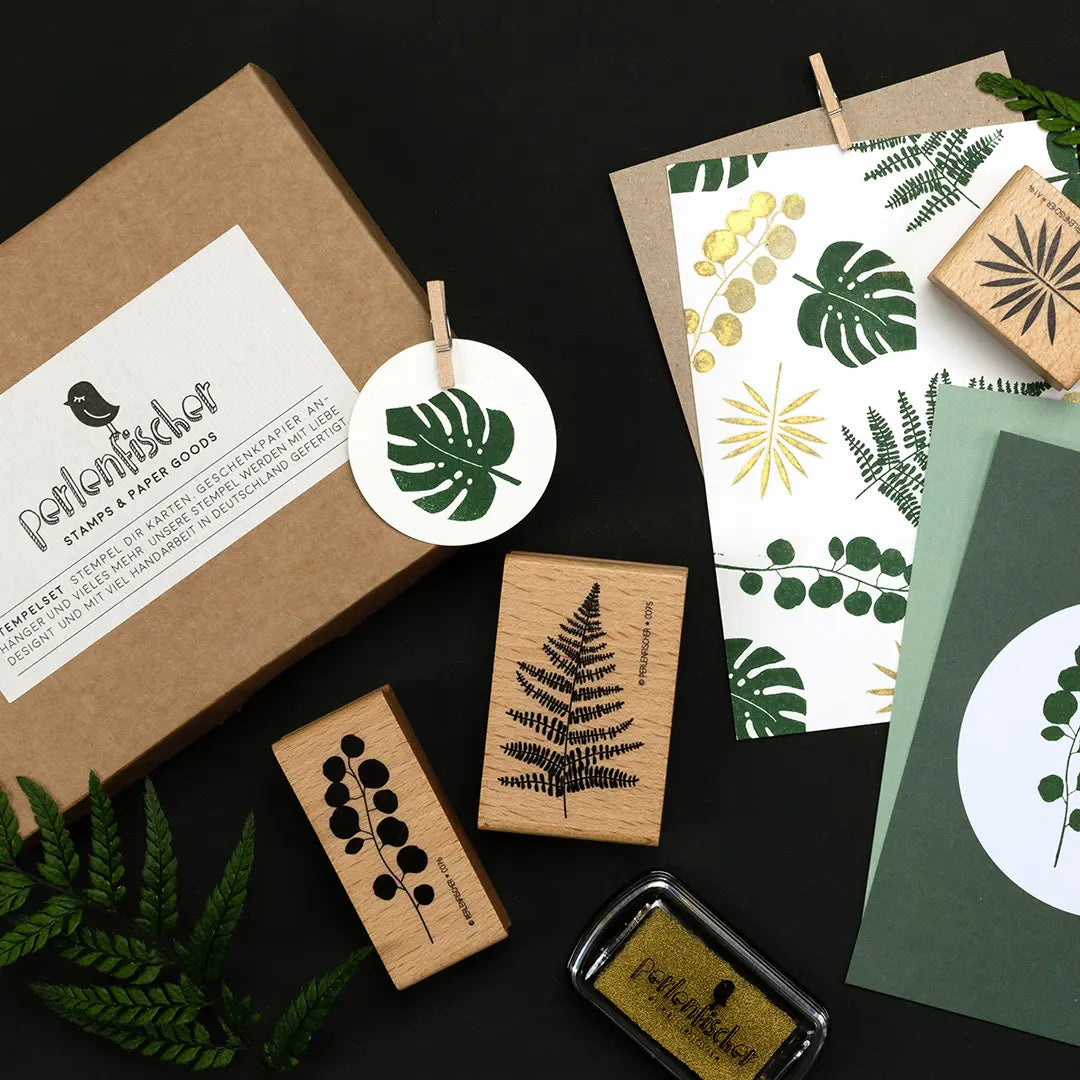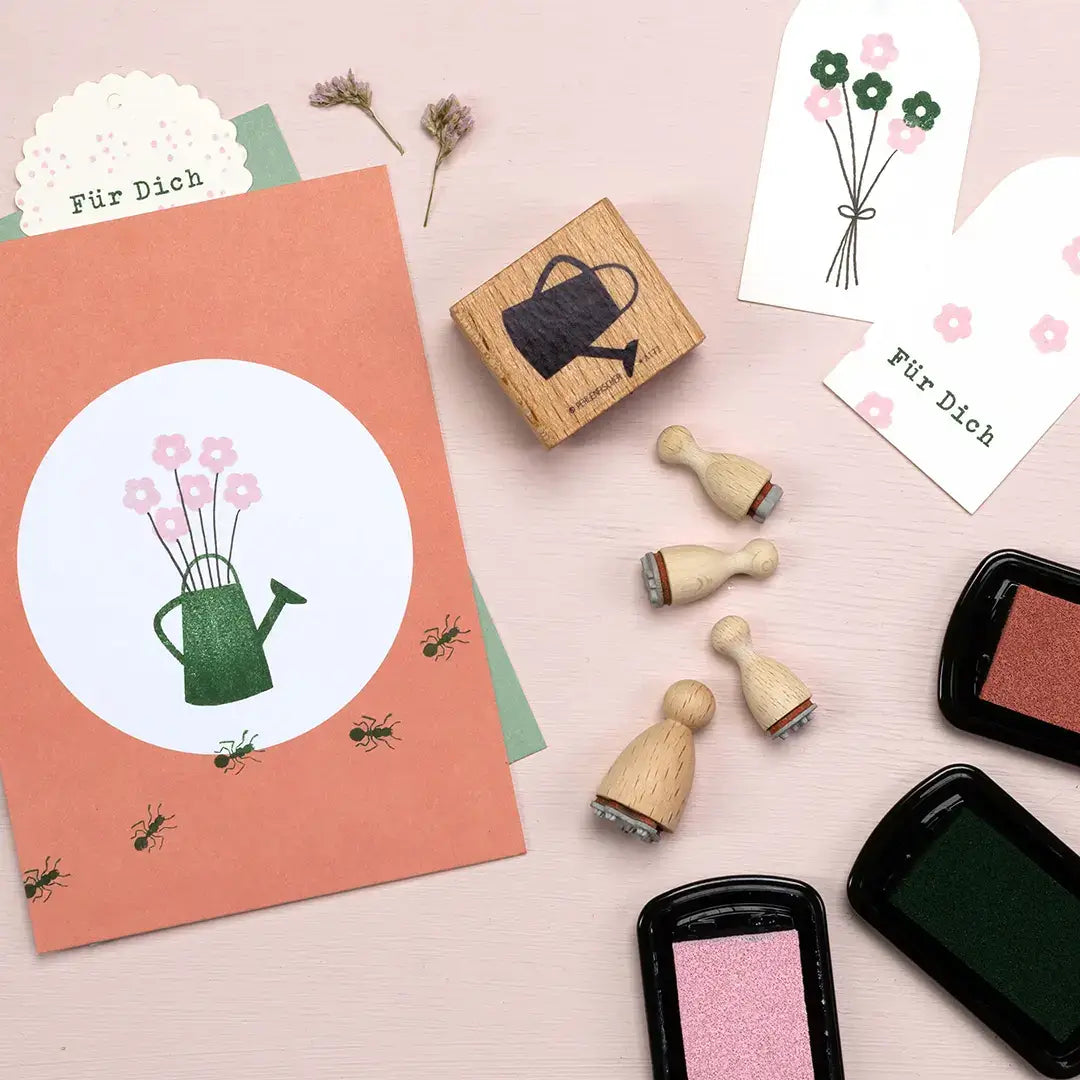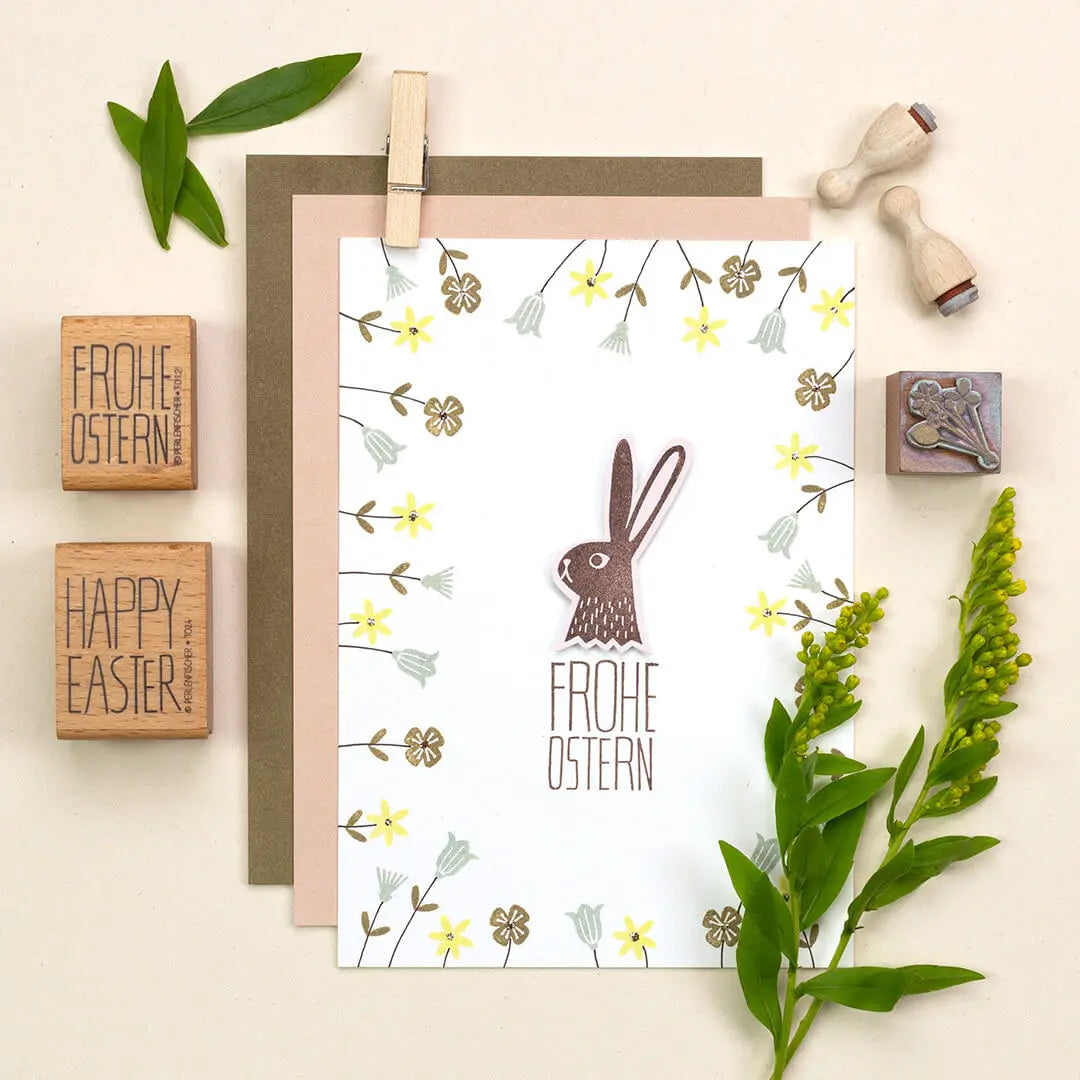 Flower stamps for Easter
Easter flowers
Our flowers and leaves are also perfect for Easter cards and DIYs. For more inspiration, check out our Easter page:
Which stamp colors are suitable for leaf stamps and flower stamps?
Ink pads for nature motifs
Flowers and leaves come into their own with great colors and nuances. Feel free to browse through the ink pad category and get inspired for your own favorite combination. Here you can see, among other things, different shades of green, red and berry tones or yellow tones, because they make leaf and flower motifs shine almost as beautifully as they do in nature.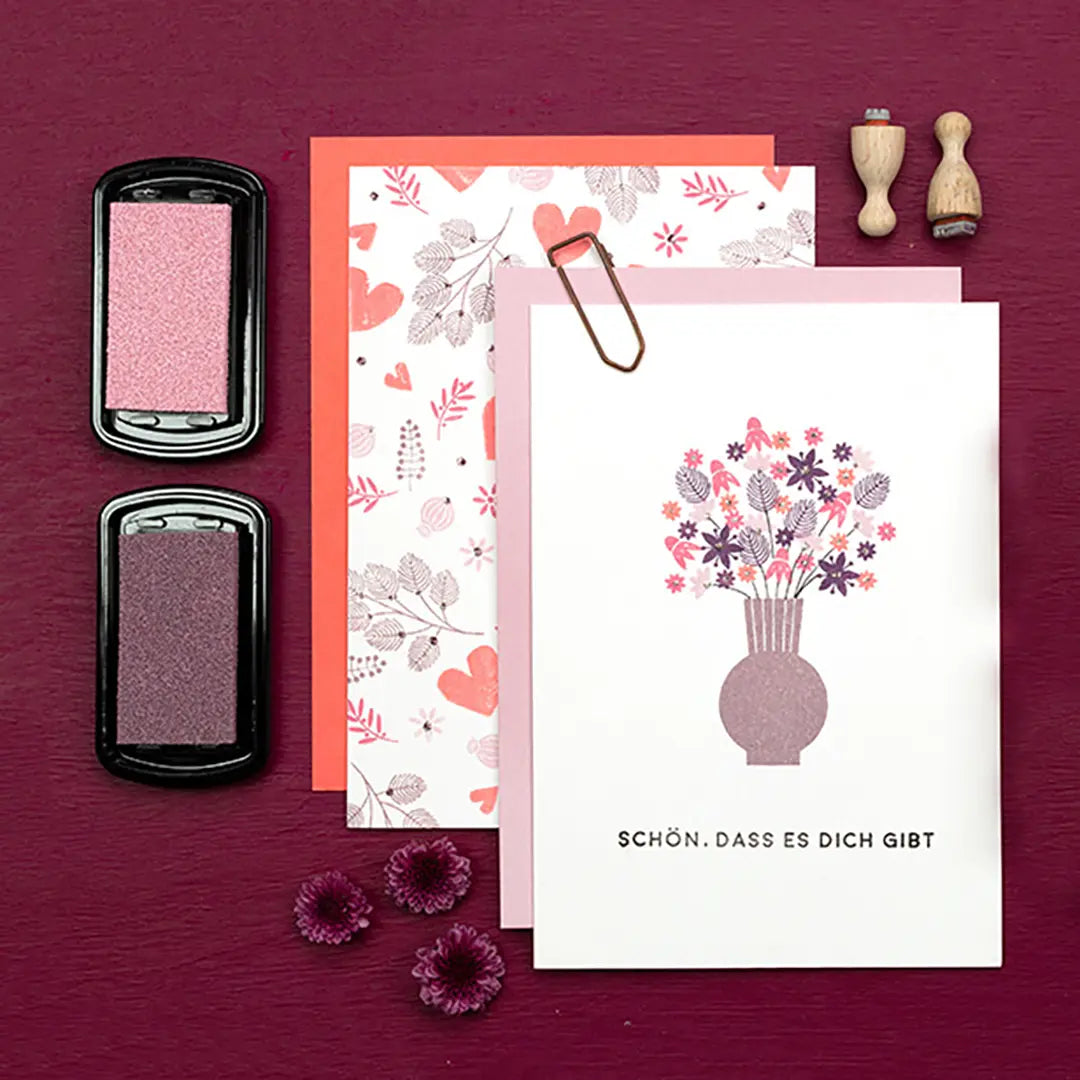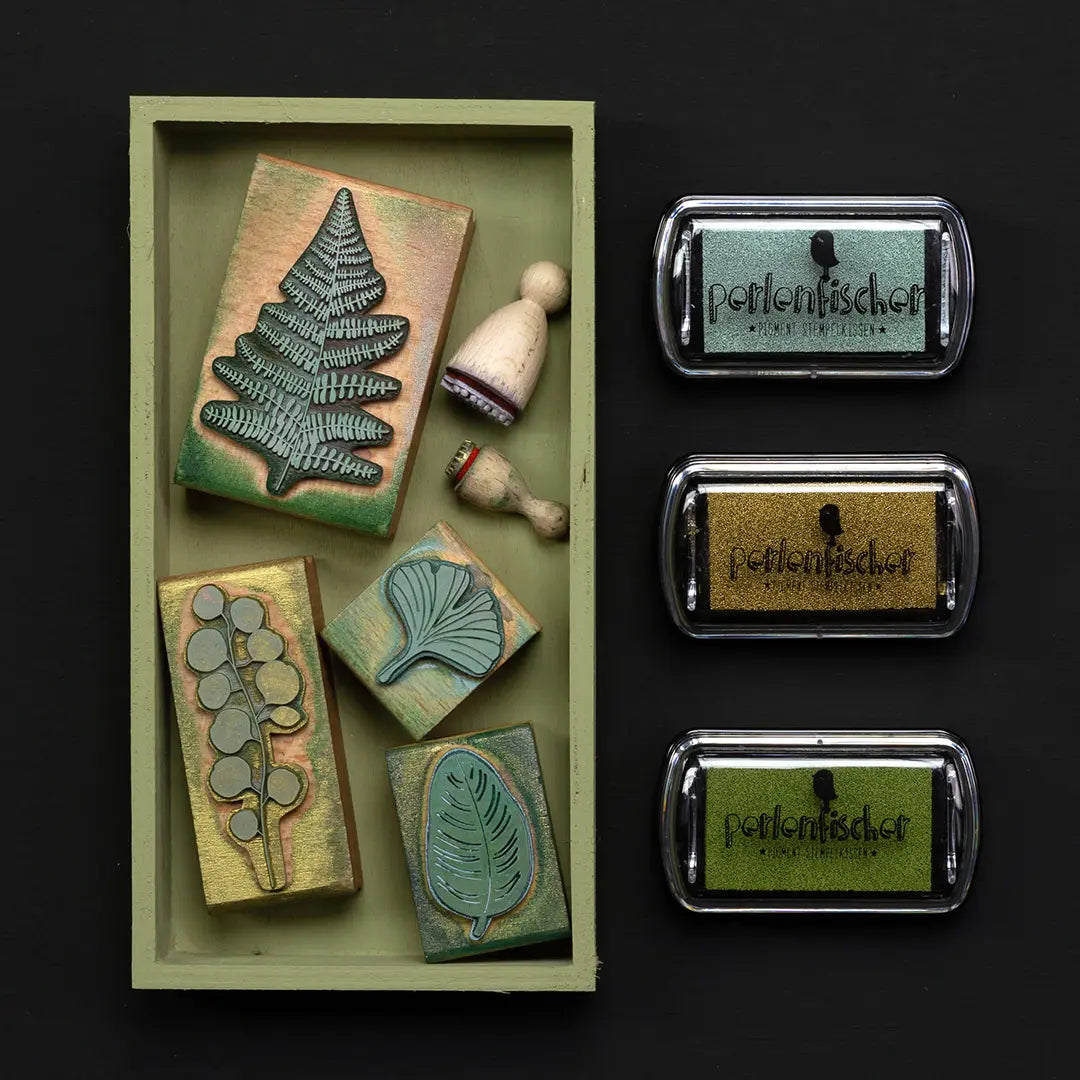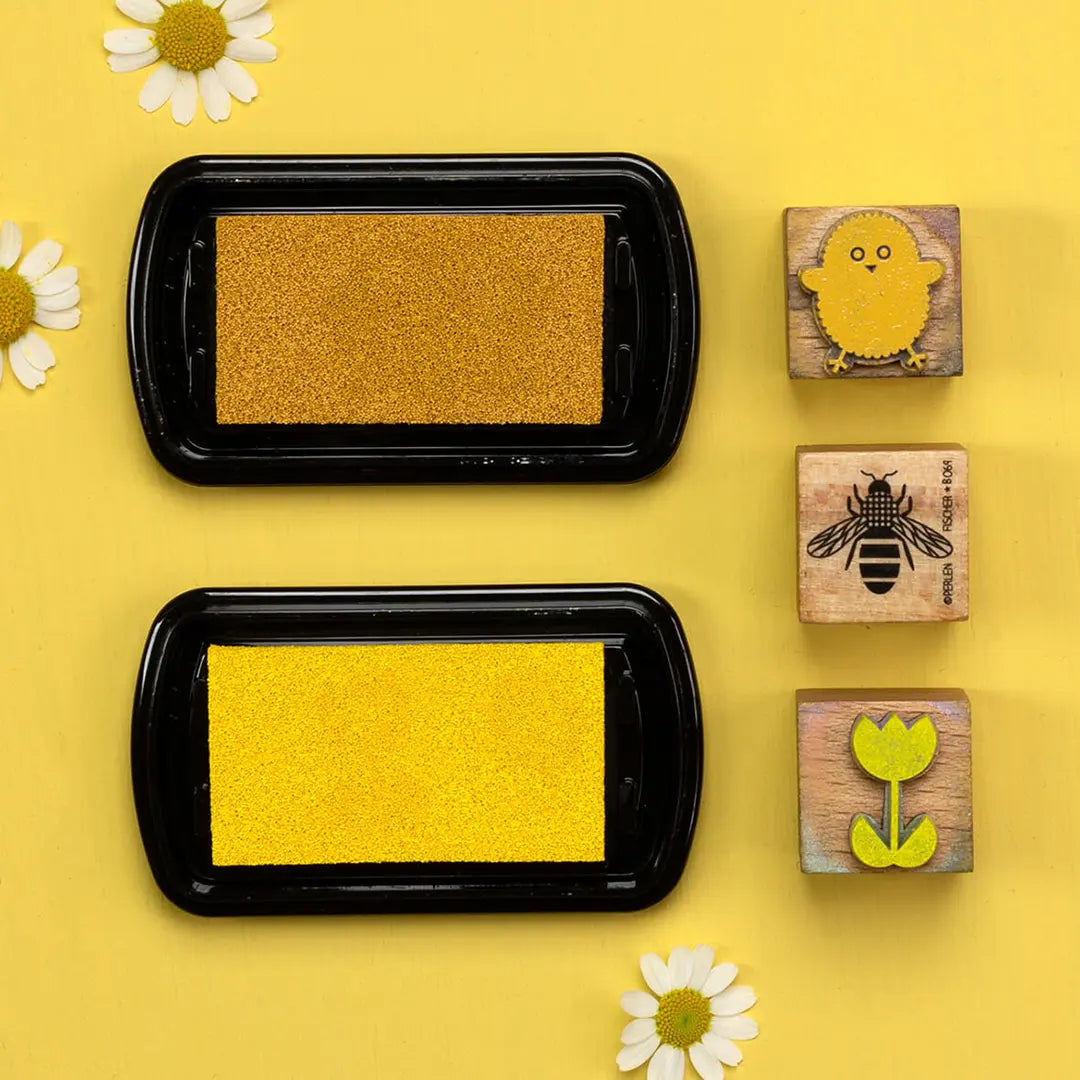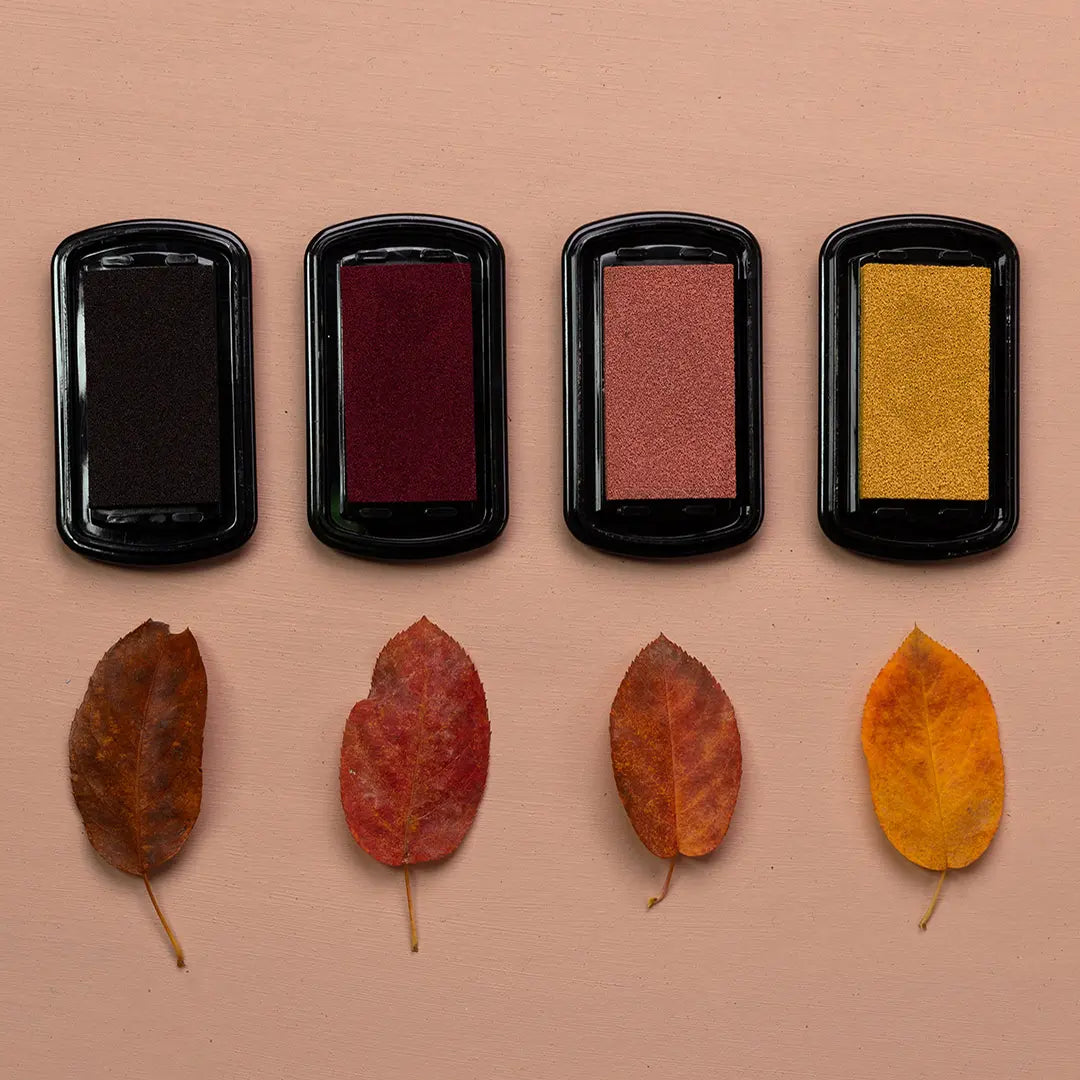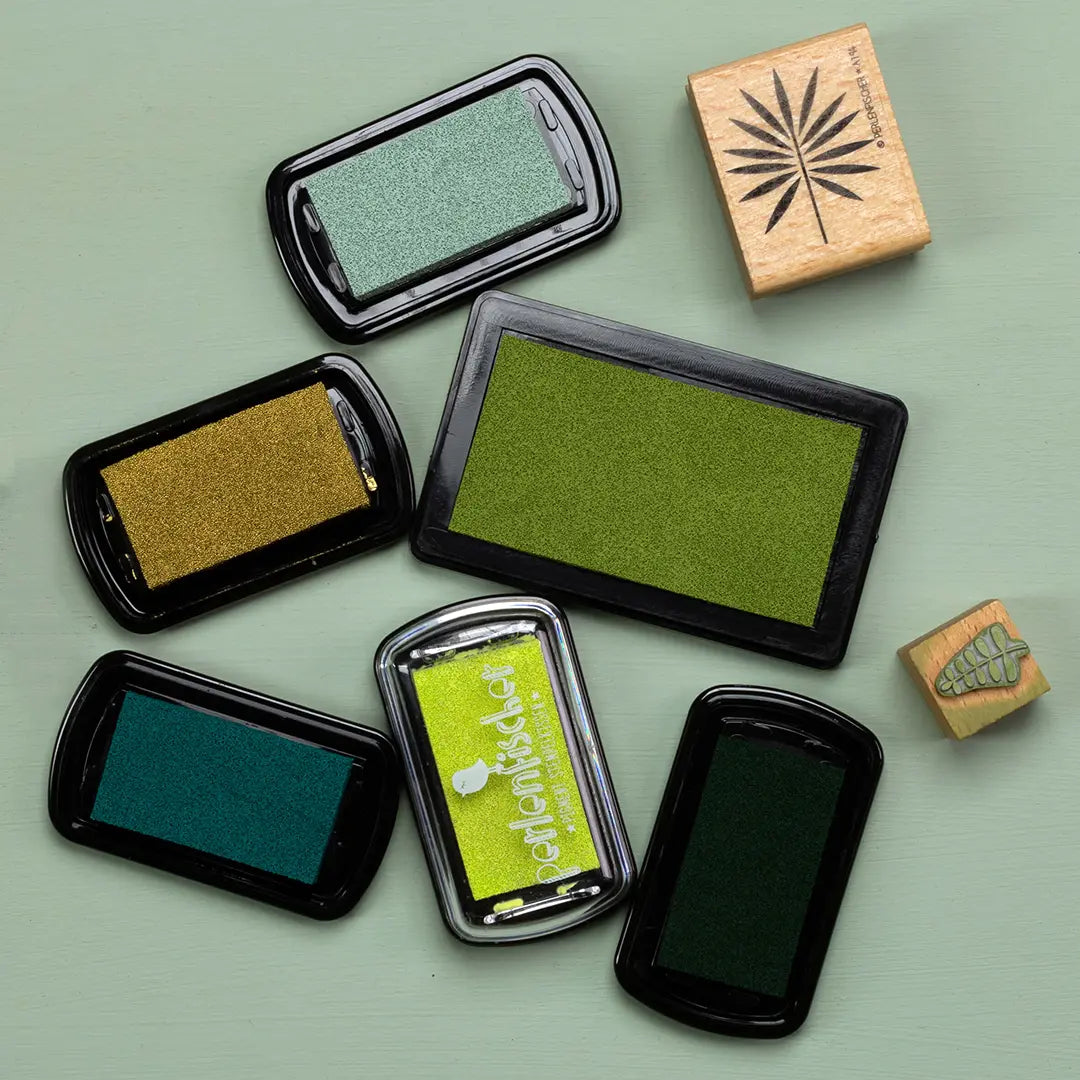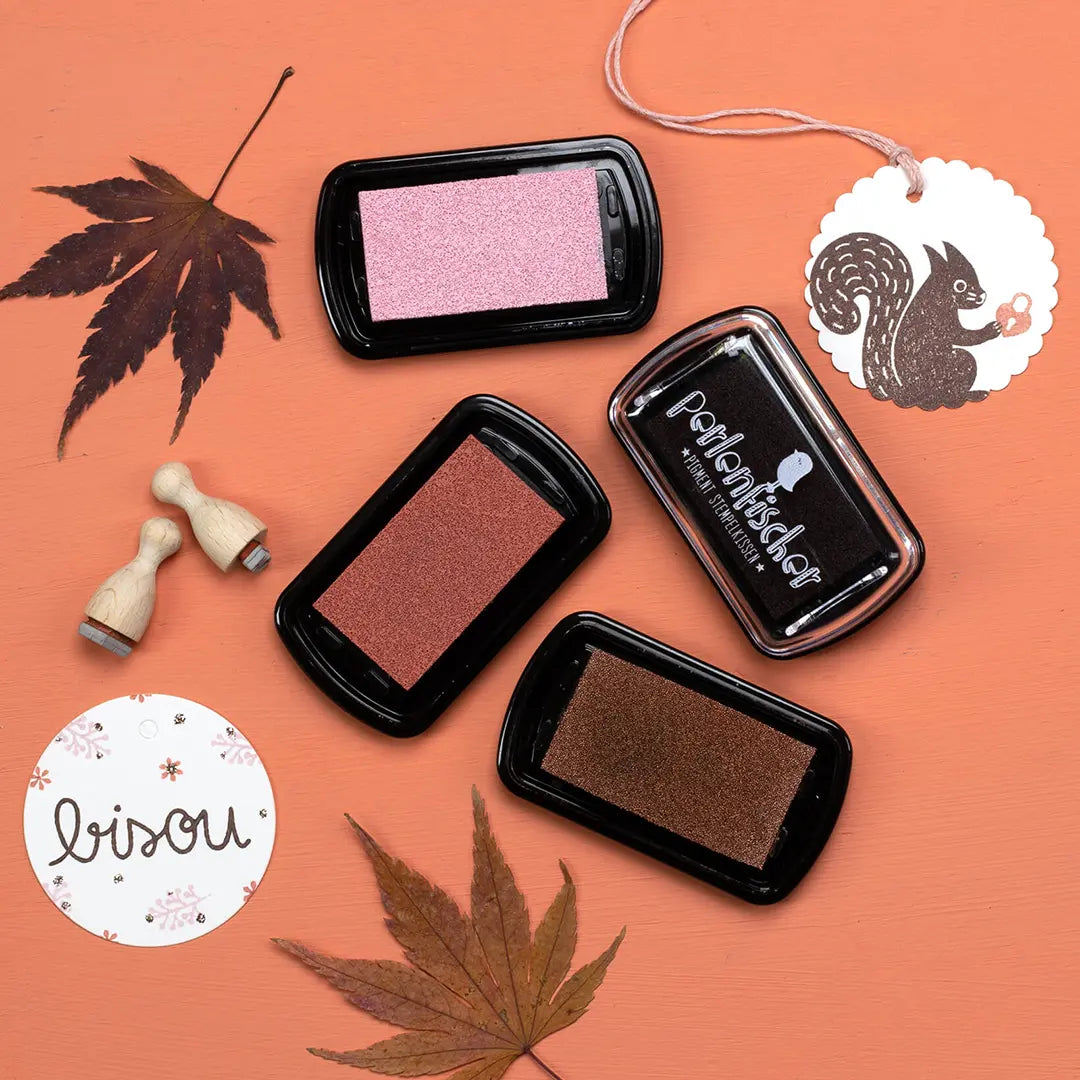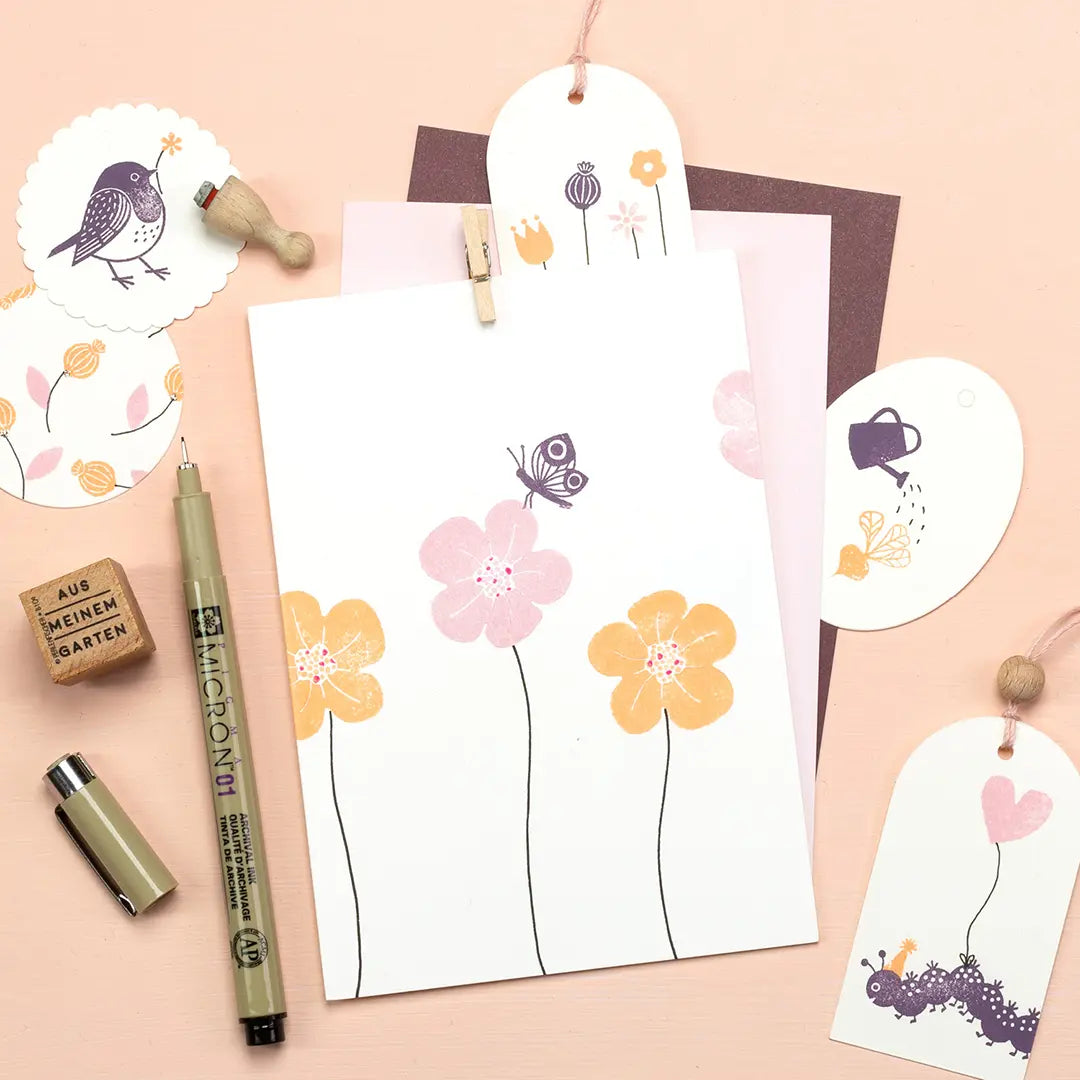 Combine animal stamps with leaf and flower stamps
Animals surrounded by leaves and flowers
We love stamping our cute animal stamps with leaves, flowers and blossoms just like they live in nature. For the whole selection, have a look at our category:
Which stationery is suitable for stamping with flowers, leaves and blossoms?
Stamp gift tags and cards
Our paper tags can be wonderfully stamped with all kinds of natural motifs and tied to your gifts. This makes every gift unique and personal. For an even classier and more sustainable option, we also have wooden tags that can also be stamped perfectly. In addition, our Dot postcards in different colors are a nice eye-catcher for every present.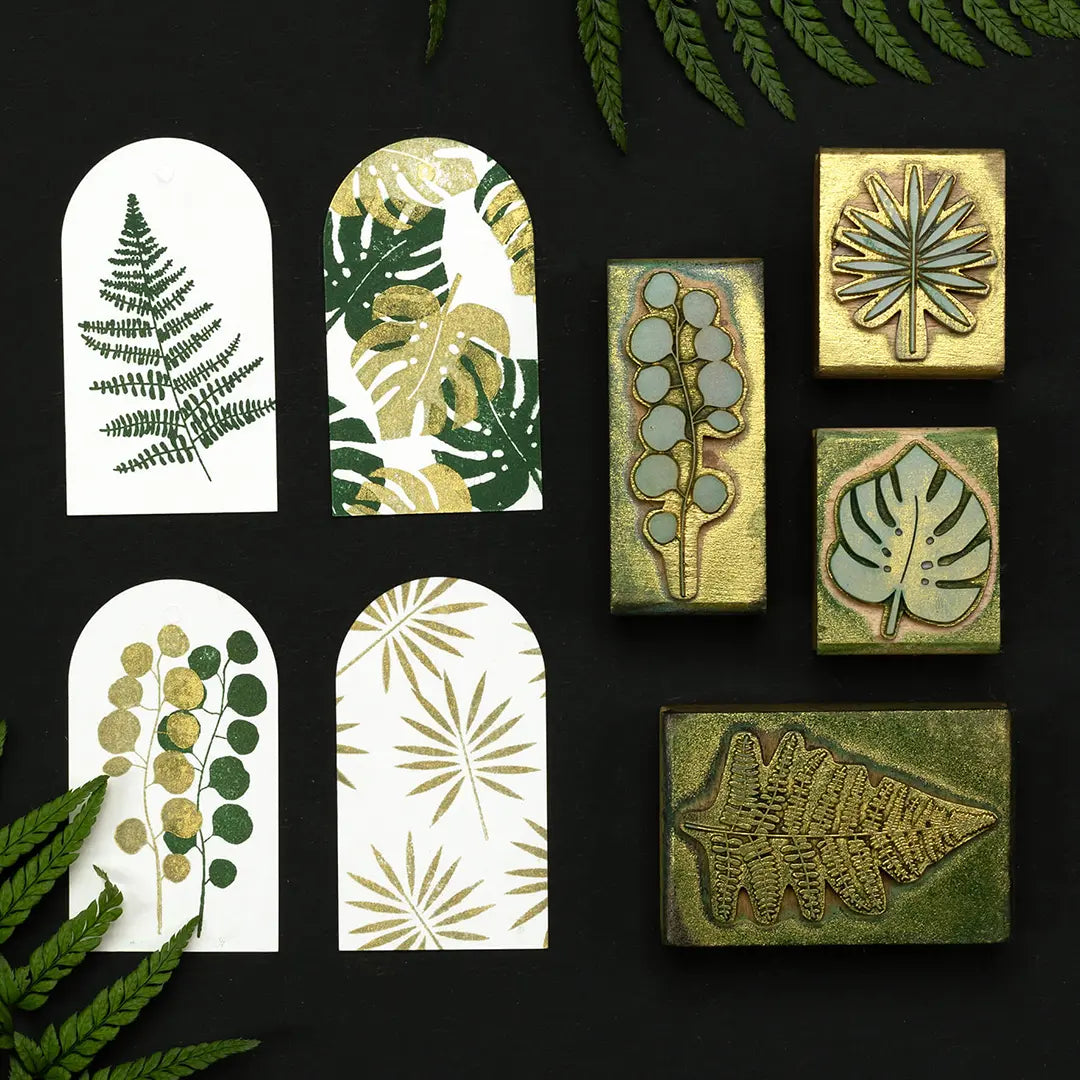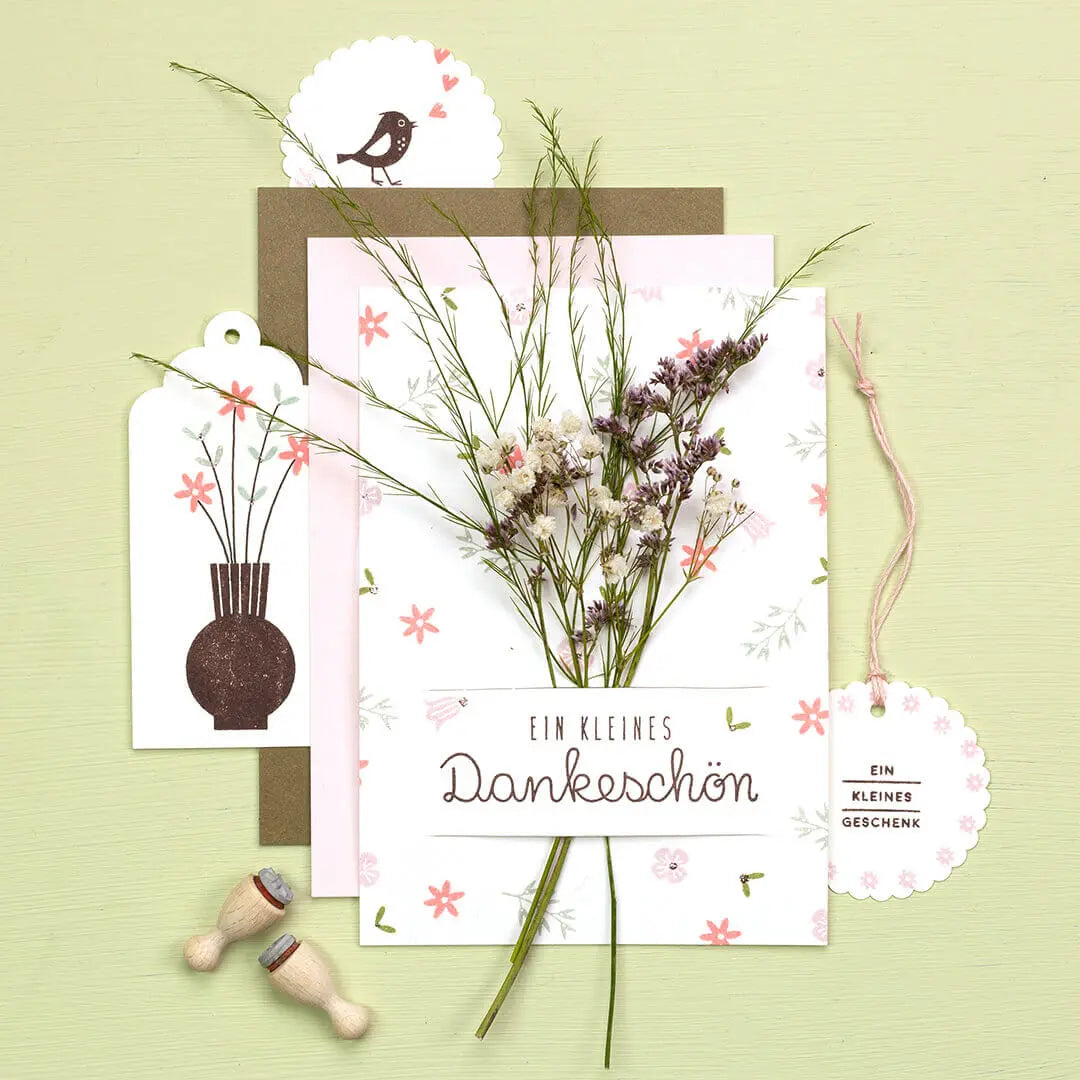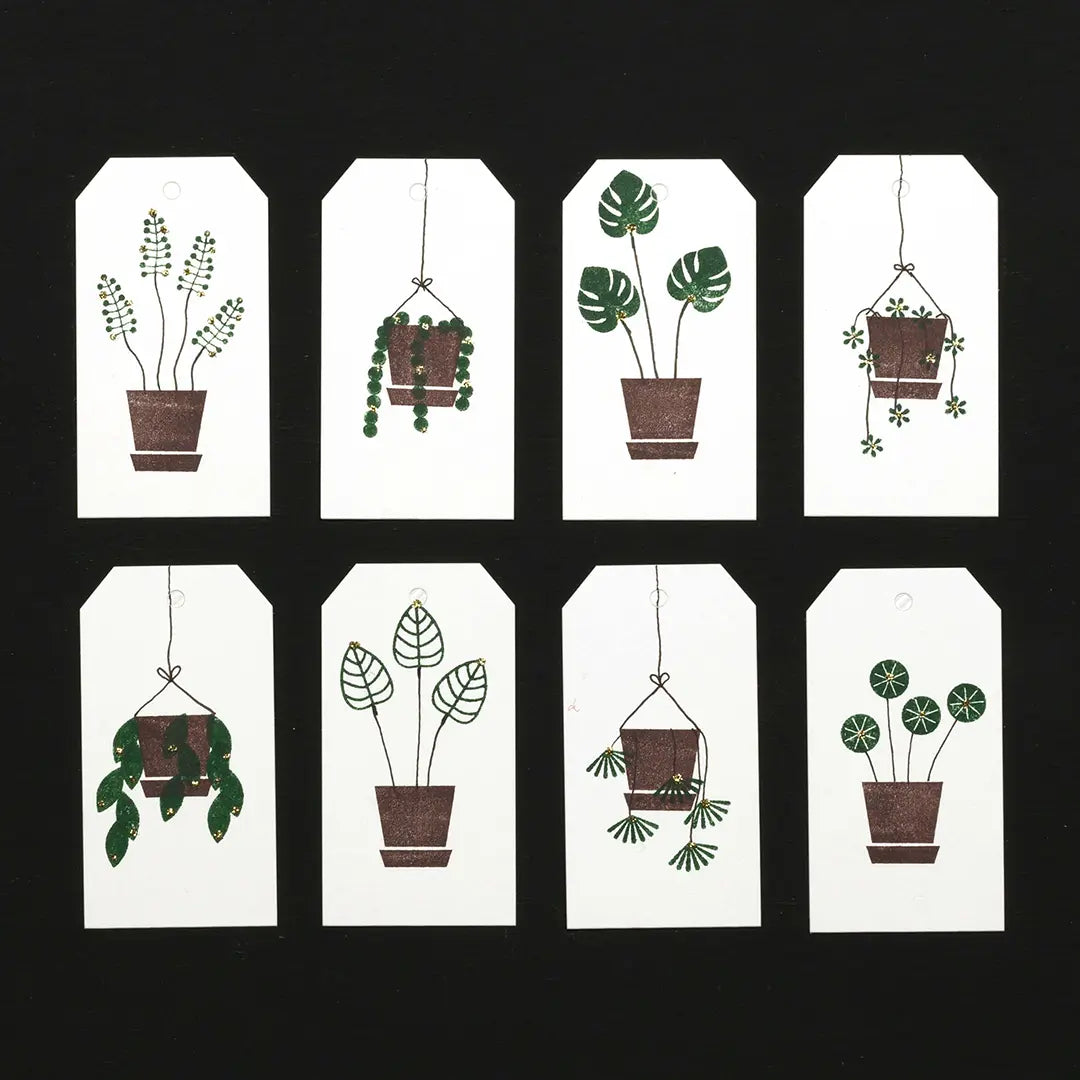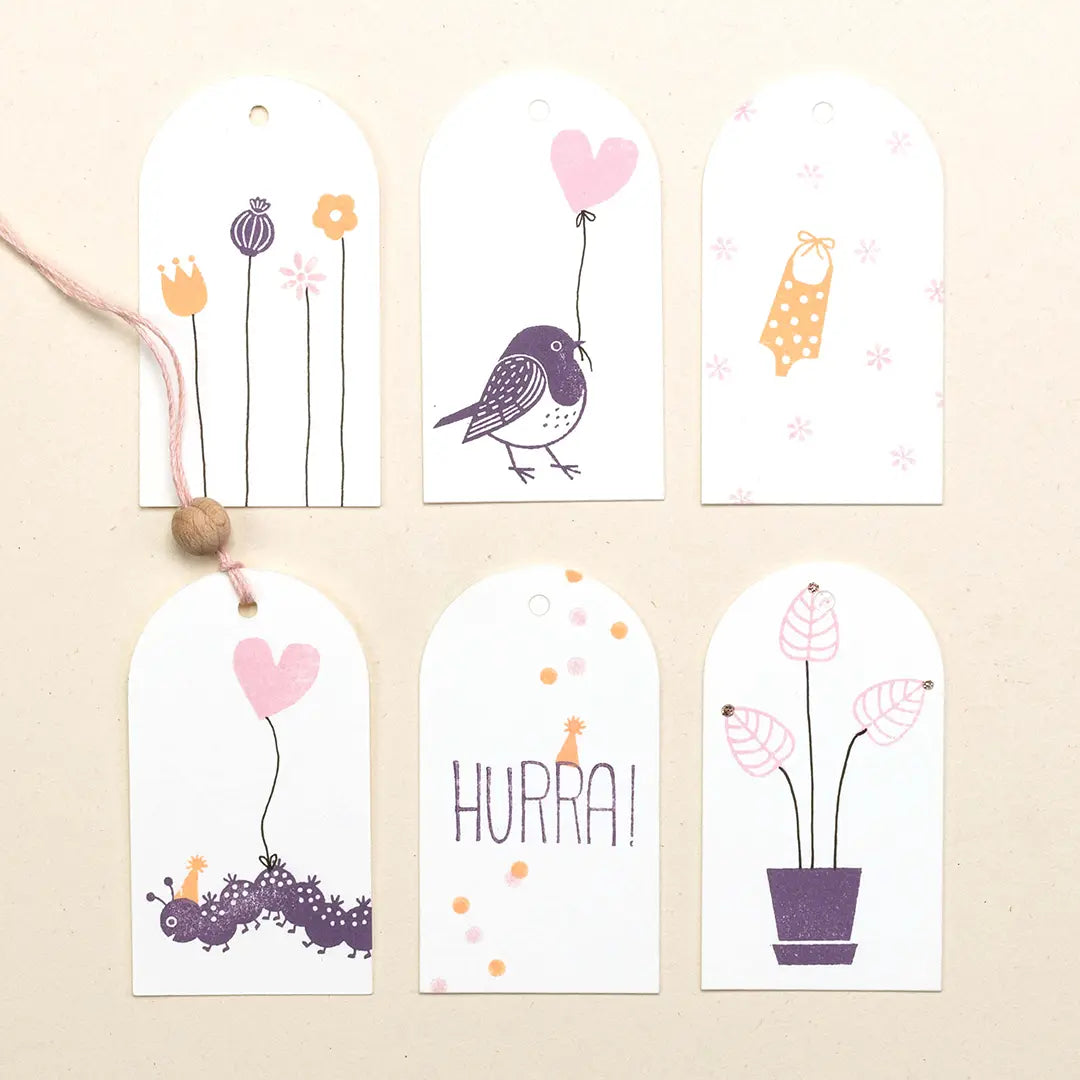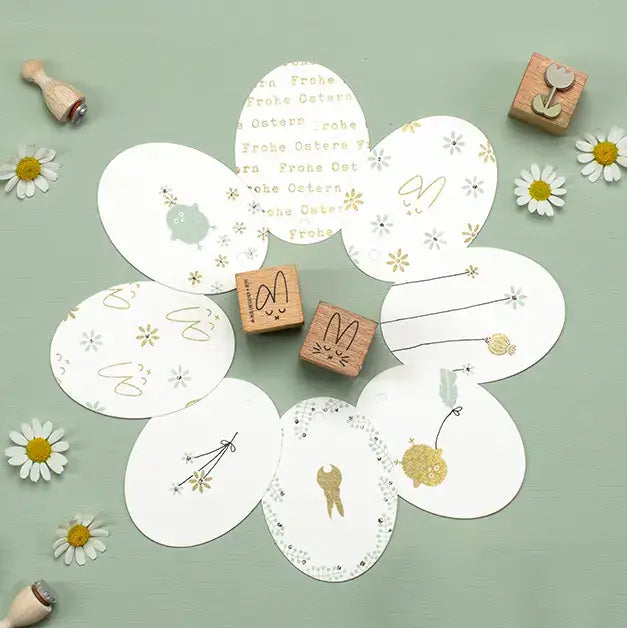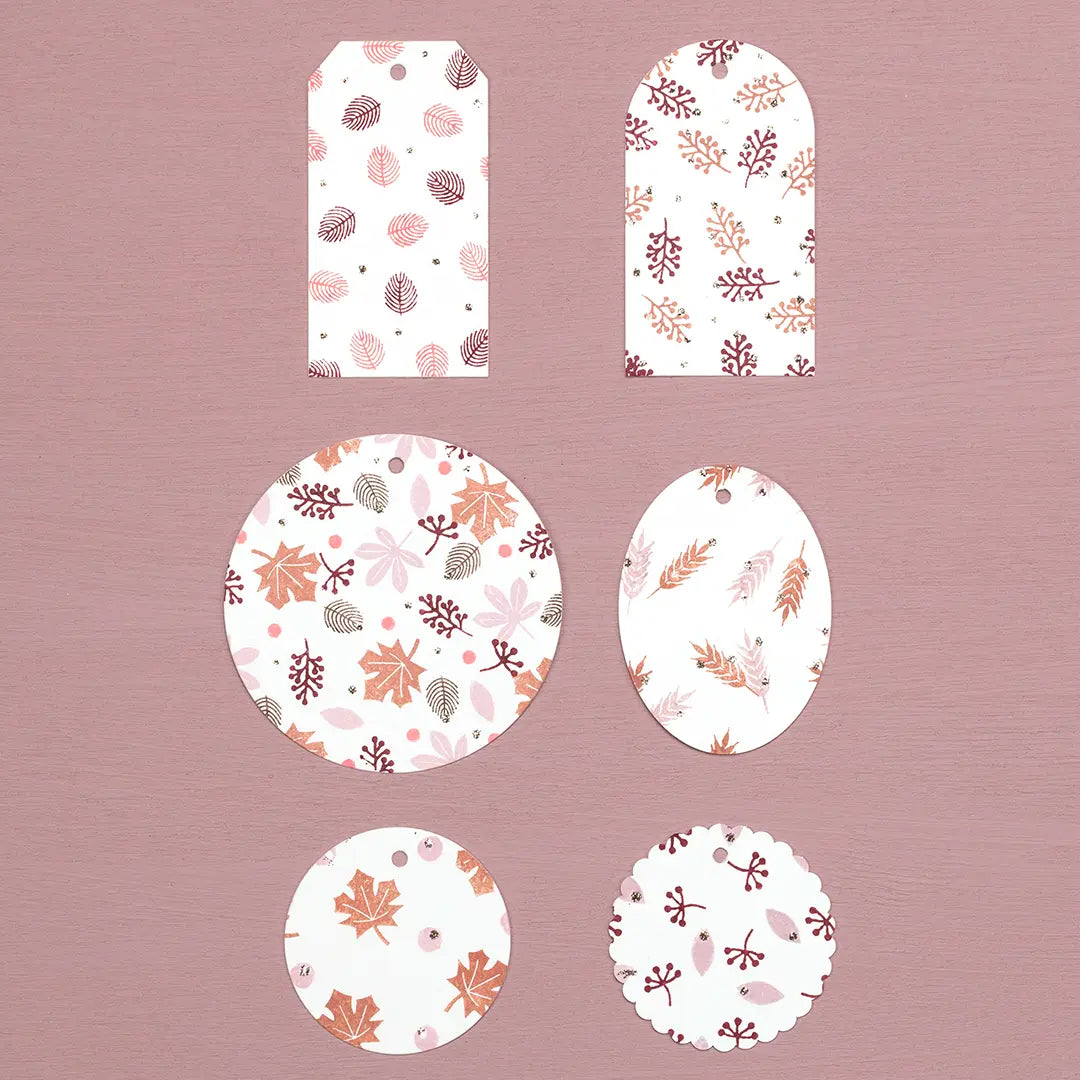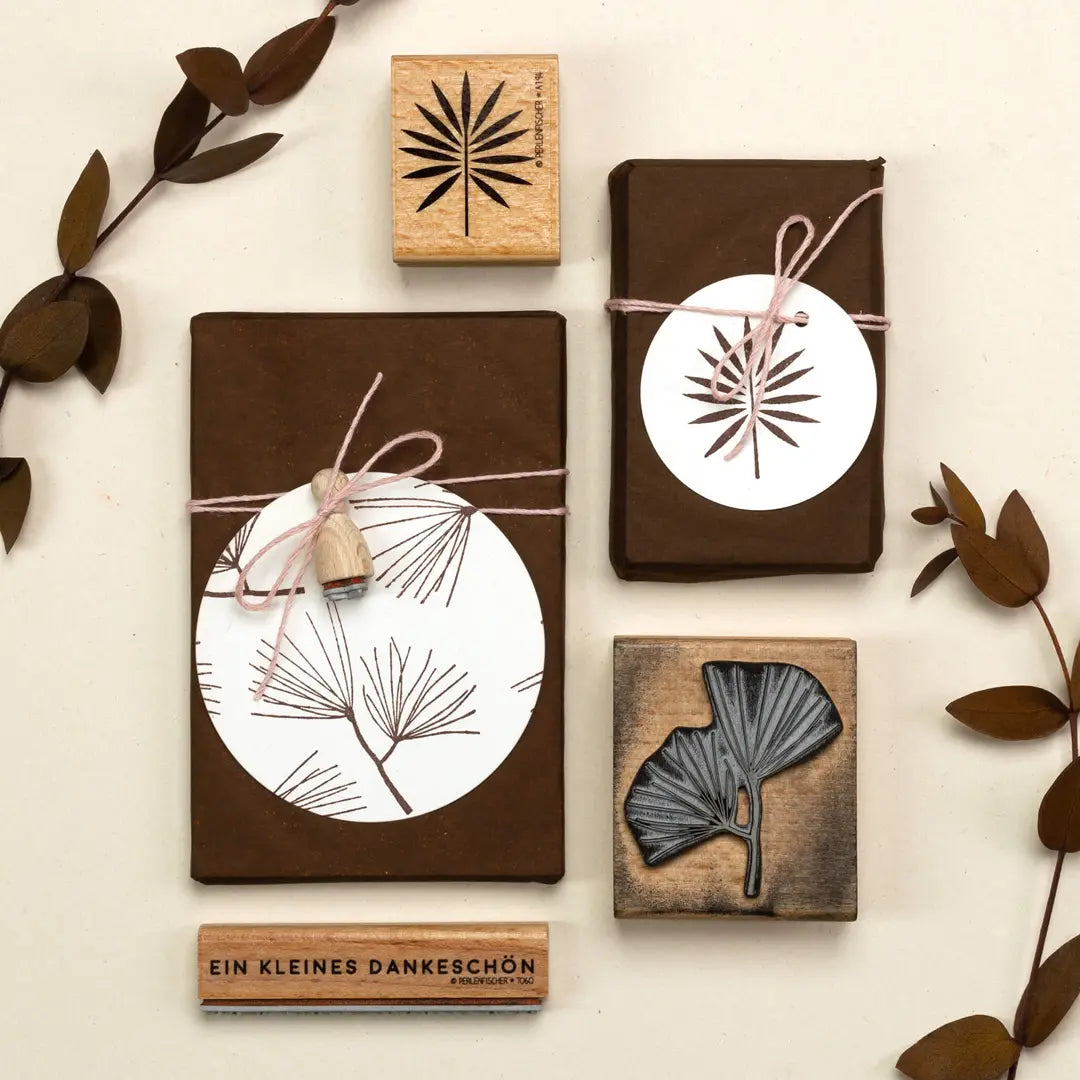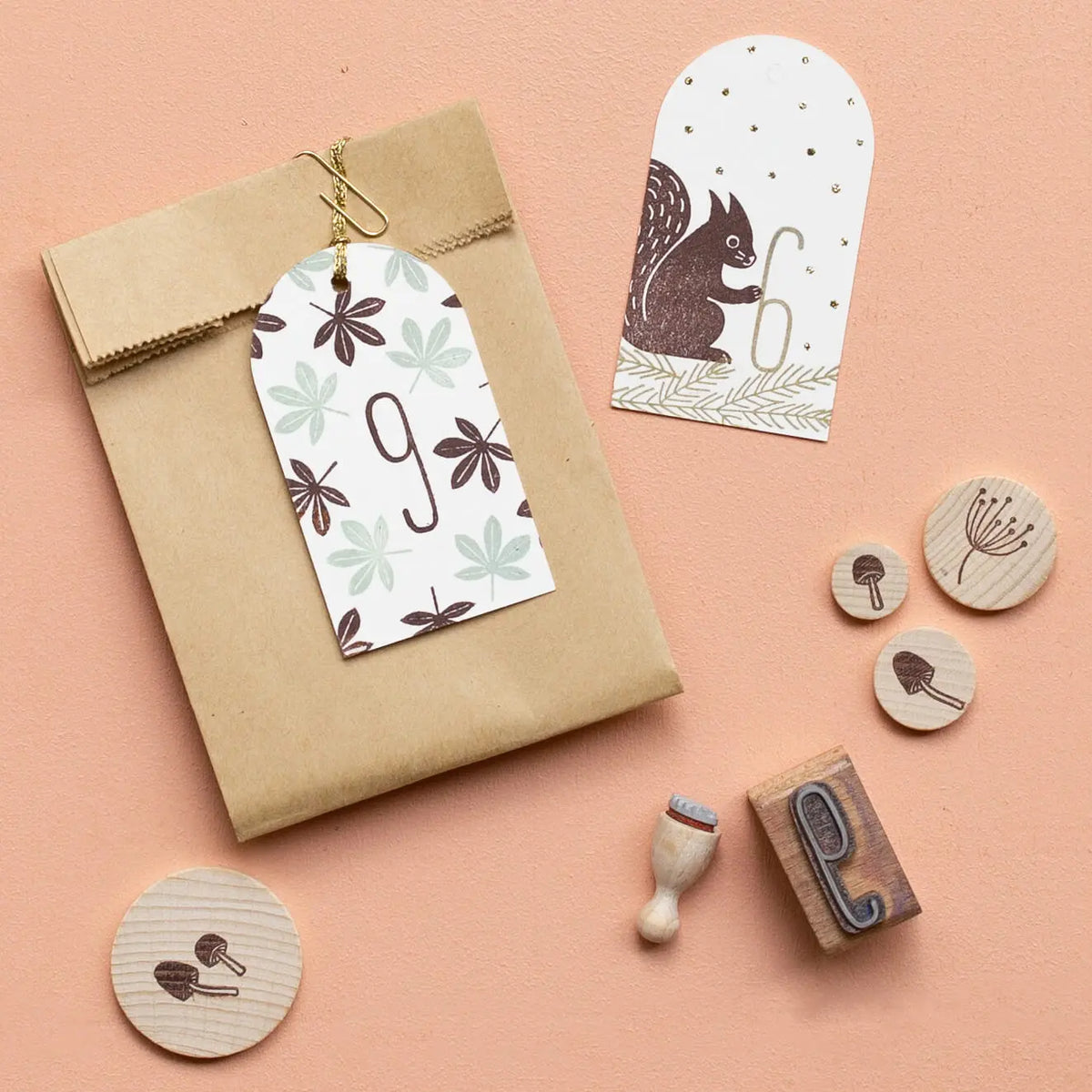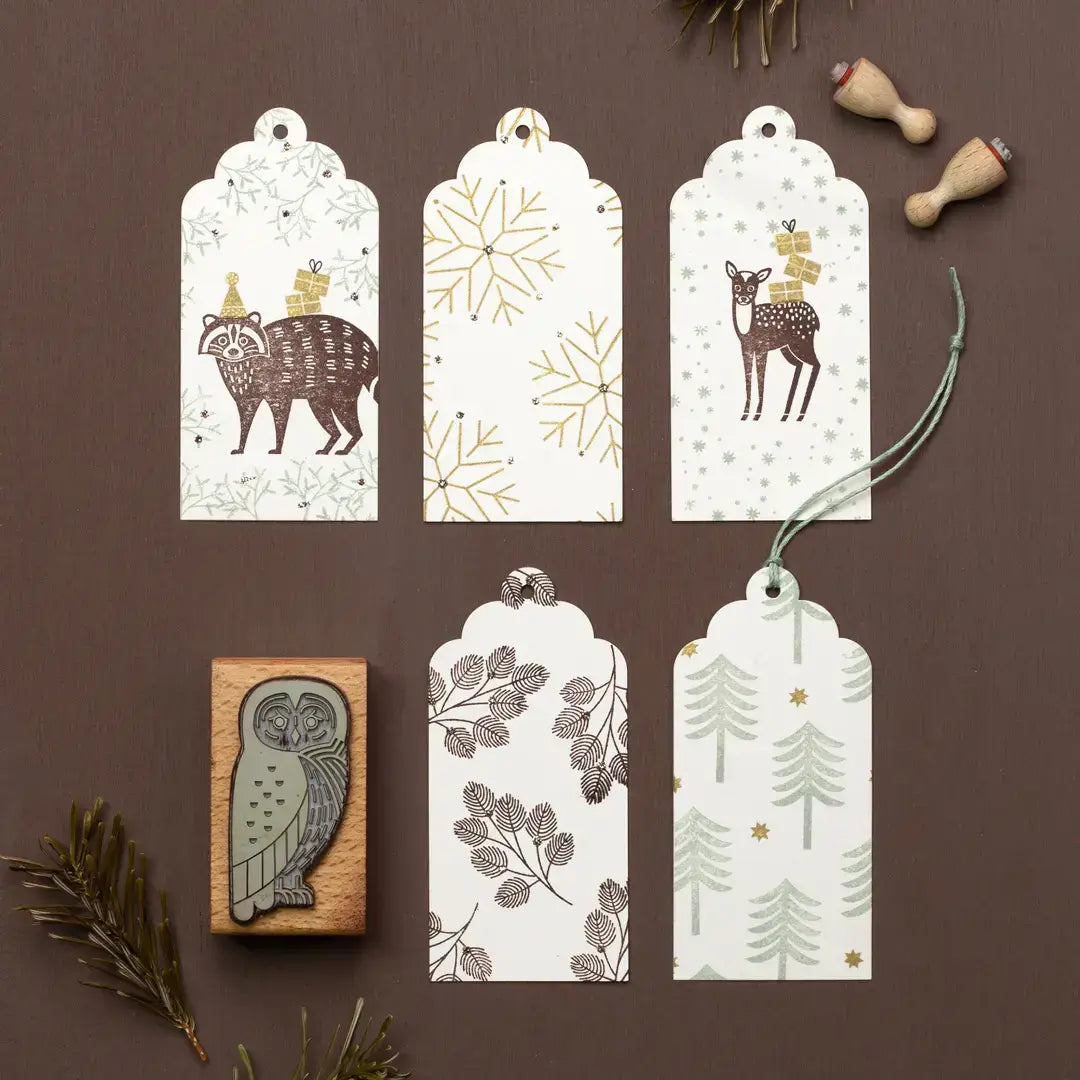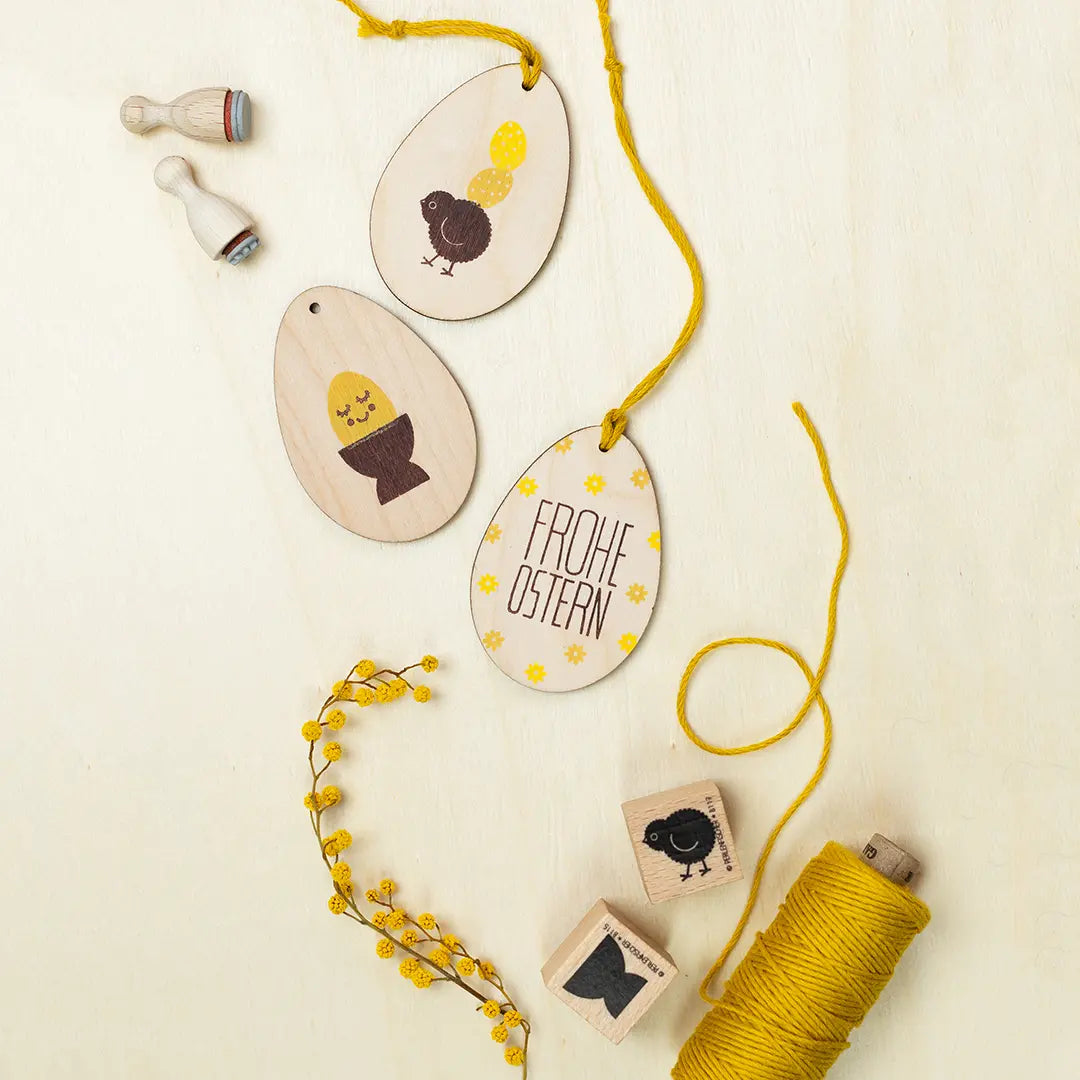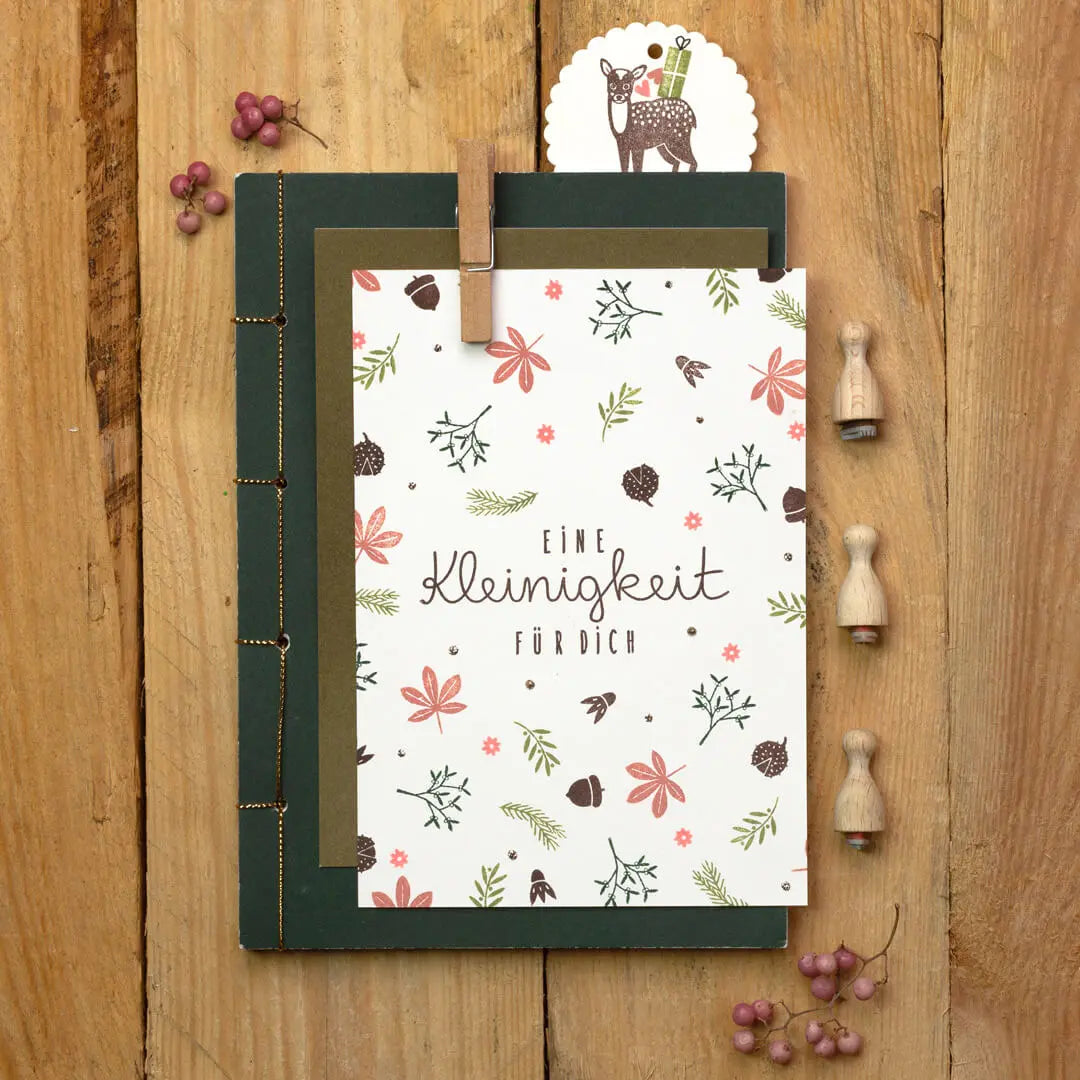 Leaf stamps for the fall season
Autumn leaves in the forest
You can also add an autumnal touch to unique forest and leaf motifs. So you can almost imagine how the leaves fall from the trees in autumn or how the mood feels during a walk in the forest. For many more autumnal and forest-related motifs, you can take a look at our stamp category:
How do I stamp leaf stamps in a Christmassy way?
Stamp leaves on Christmas cards
You can use many different Christmas leaves and plants to send festive greetings. Stamp your own Advent wreath or simply a mistletoe. Let your creativity run wild and get even more inspiration at Stamp Christmas .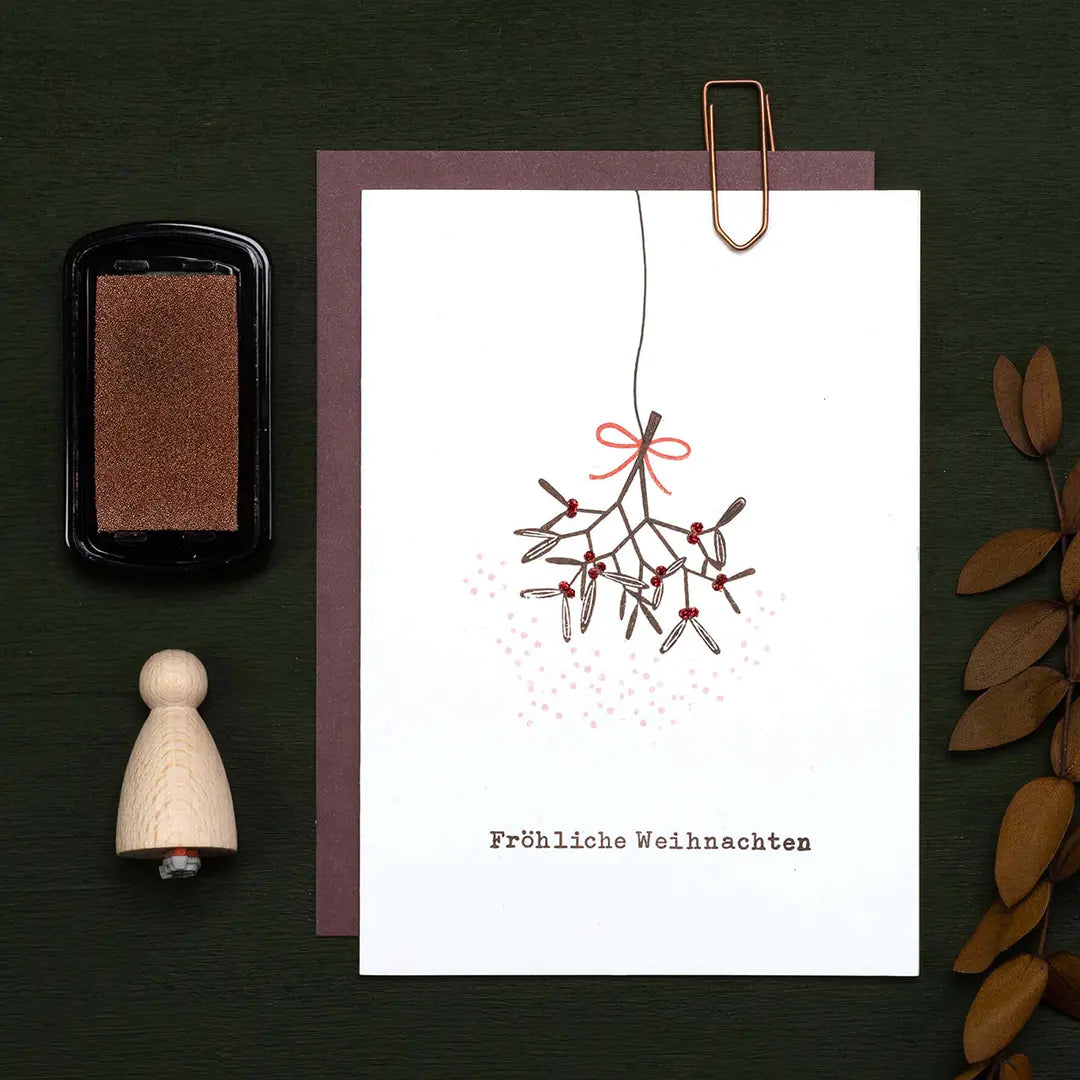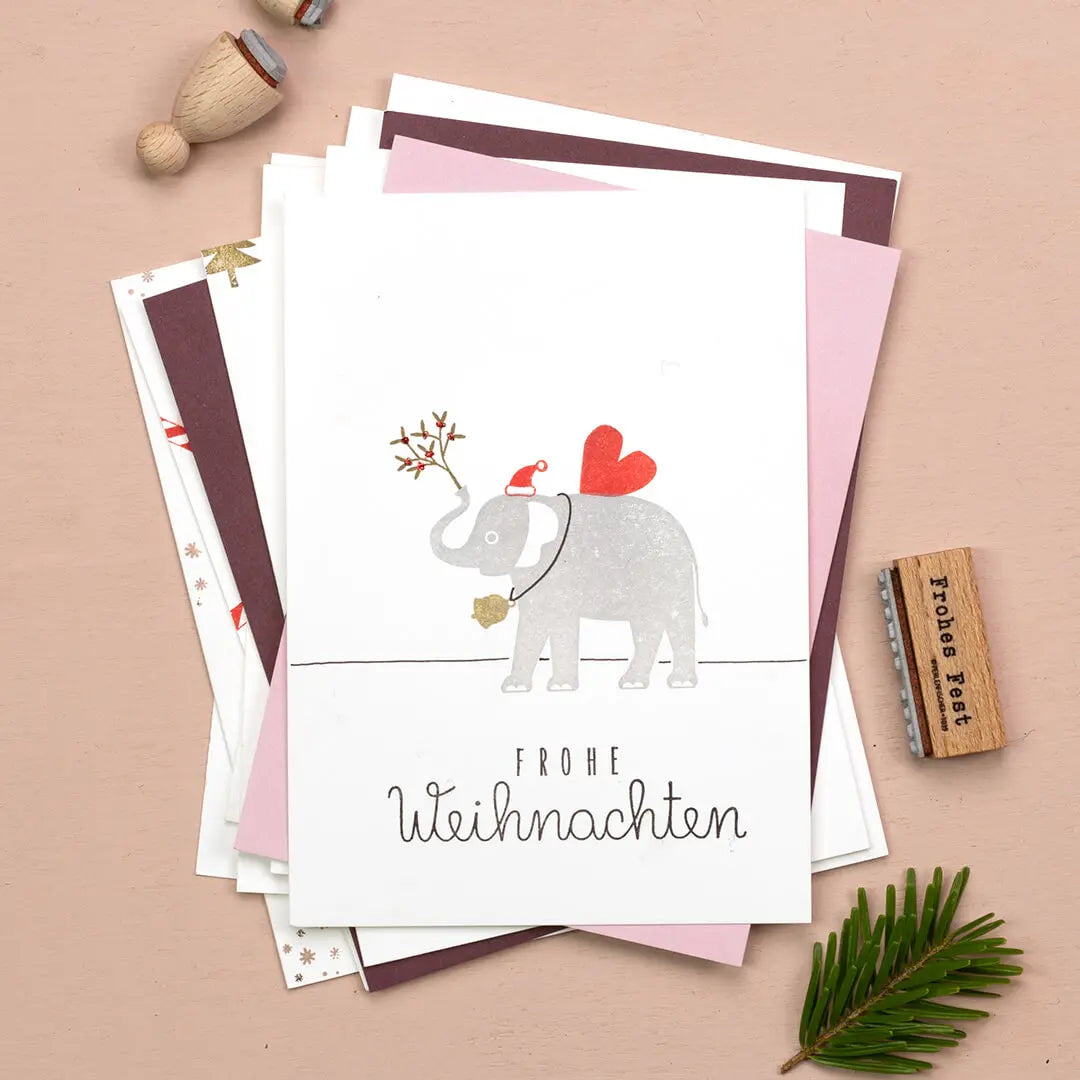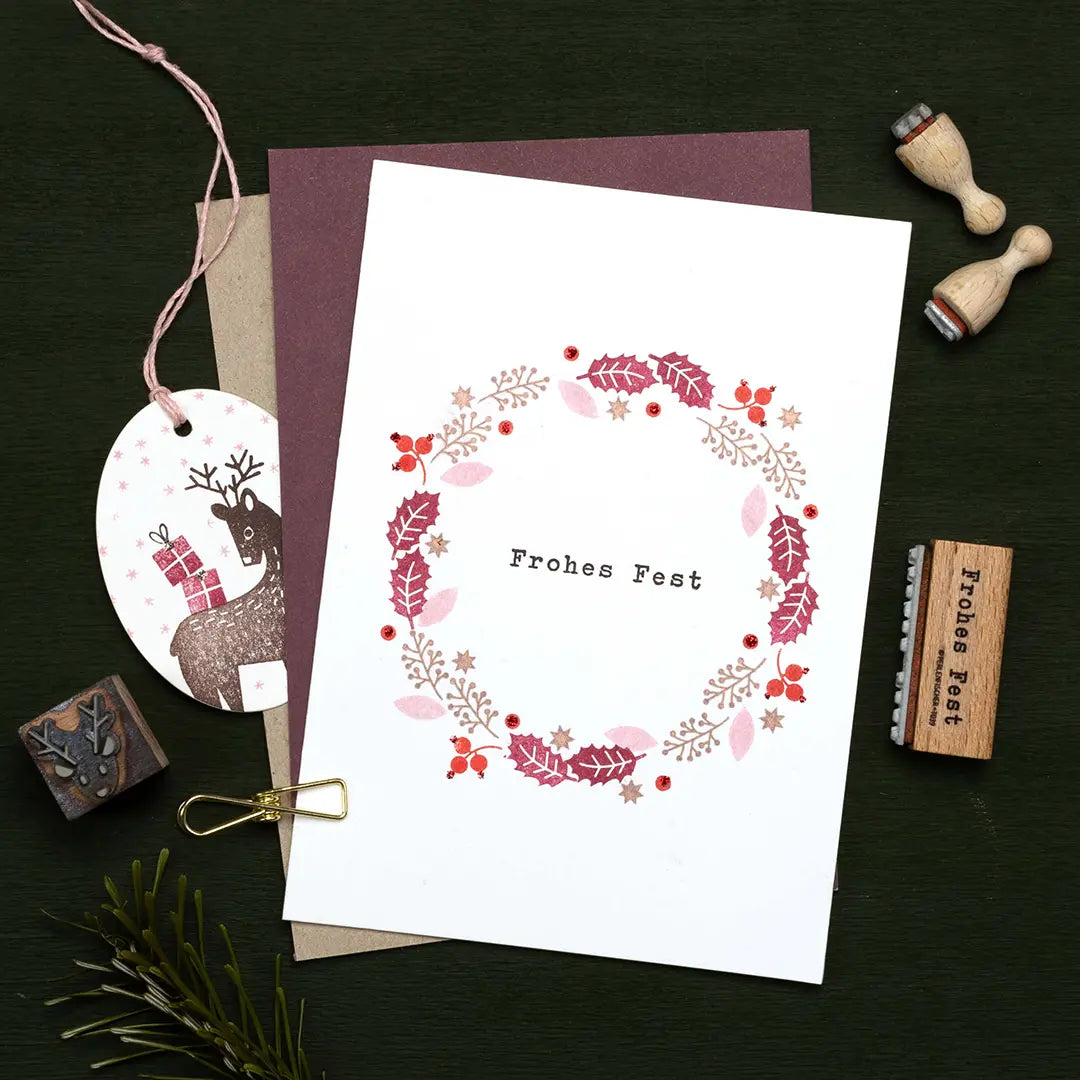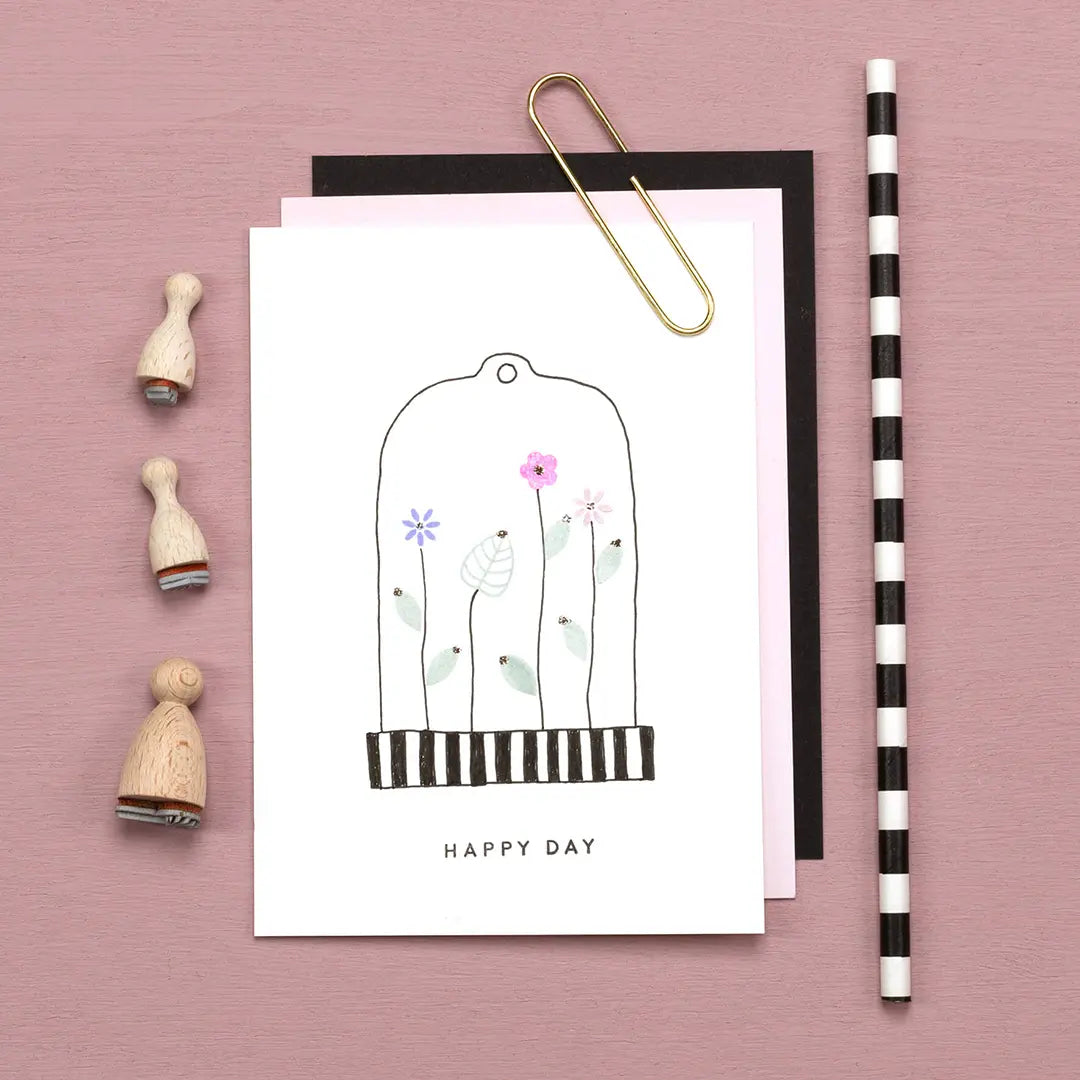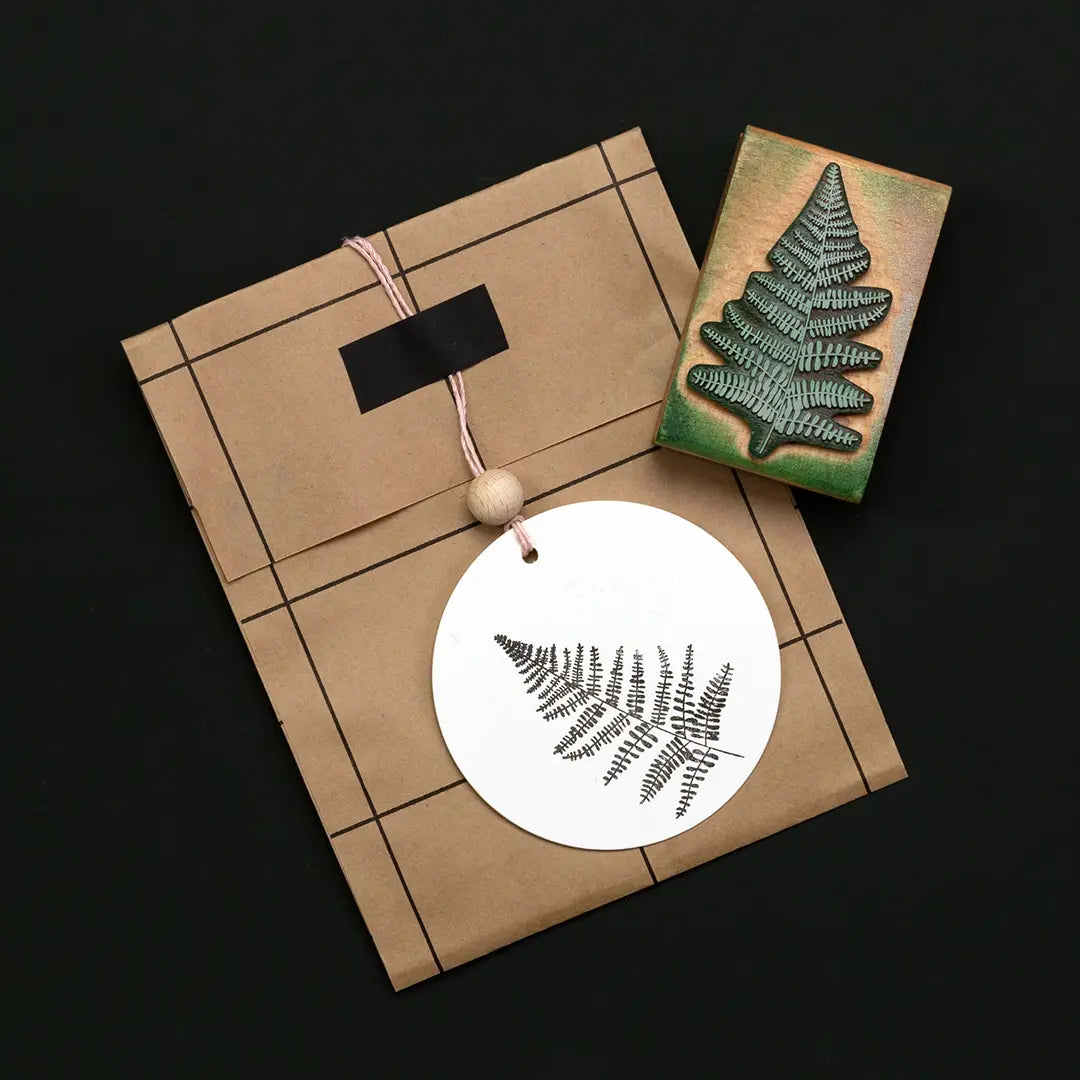 Blossom stamps with glitter
set highlights
With the Stickles glitter glue you can make flowers and leaves shine even more. This great magic potion is also available in many different colors.
Leaf stamps on gifts
Attach tags
Masking tapes are not only practical, but also simply super stylish. Discover the full range of colors at:
Lovely little flowers stamps for weddings and co.
Flowers for all kinds of heartfelt occasions
Every person is happy about flowers. Whether it's for Mother's Day, a wedding or just to celebrate love. Stamp individual greetings for your loved ones by stamping them in a heart shape, for example. You can find more great heart-loving stamp motifs under Wedding stamps .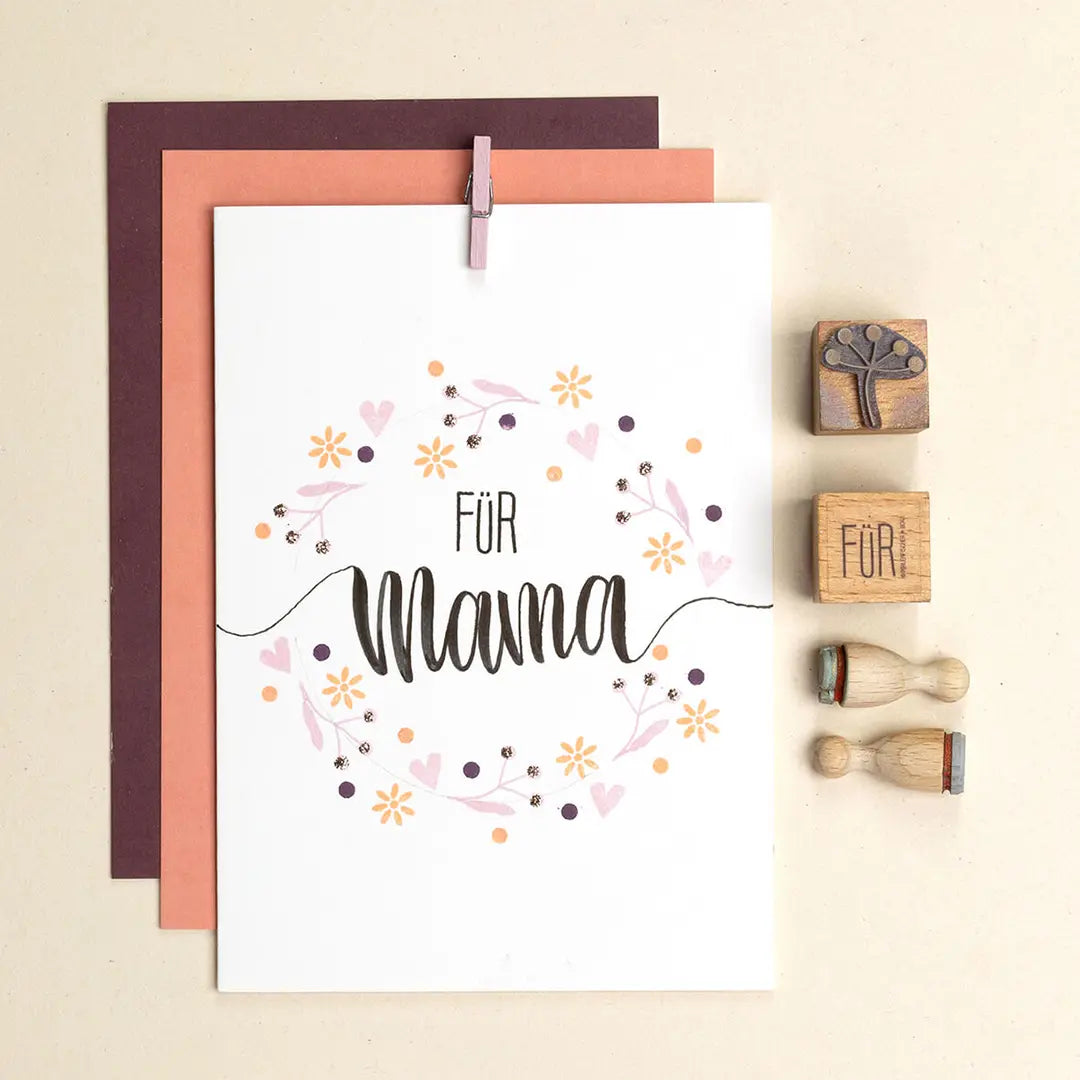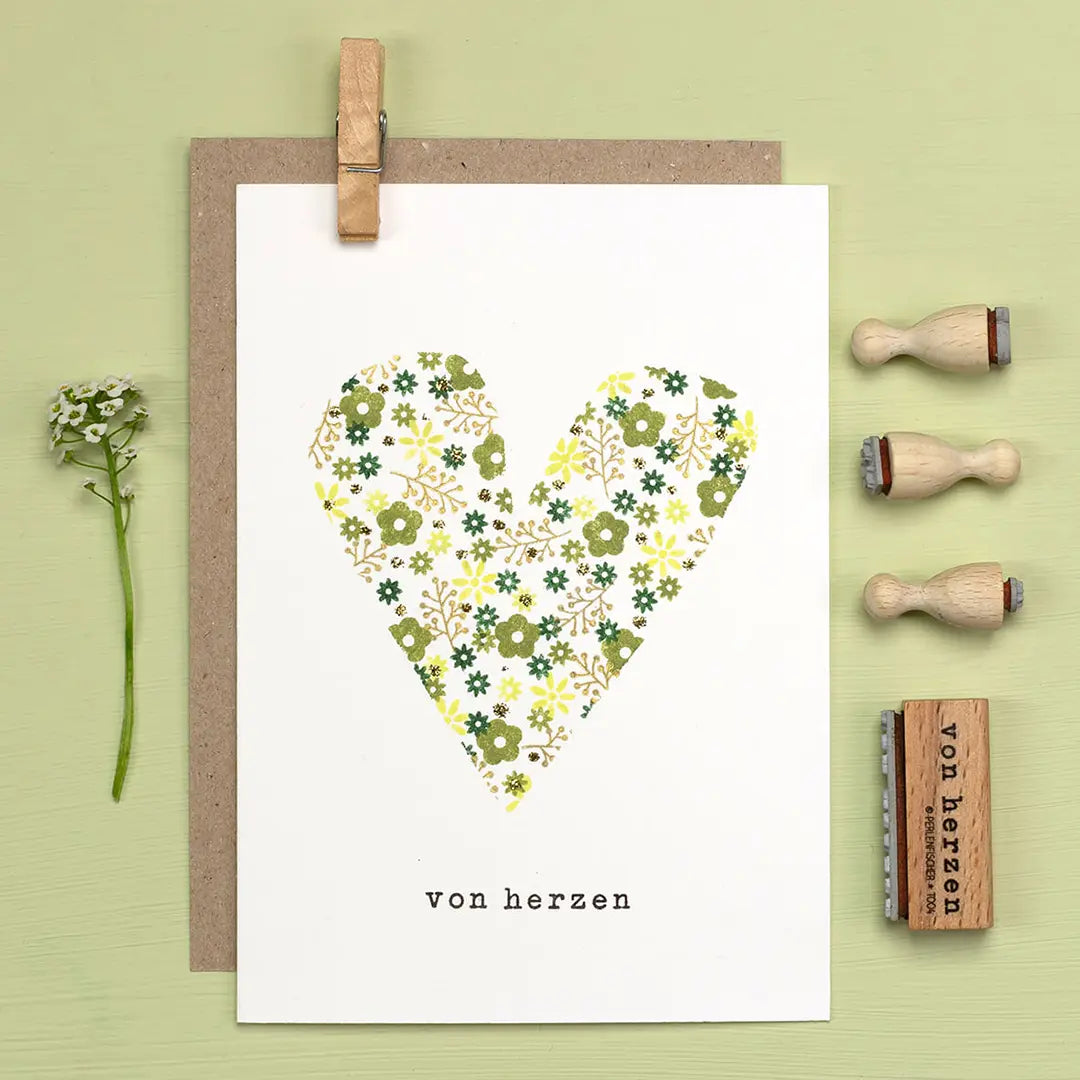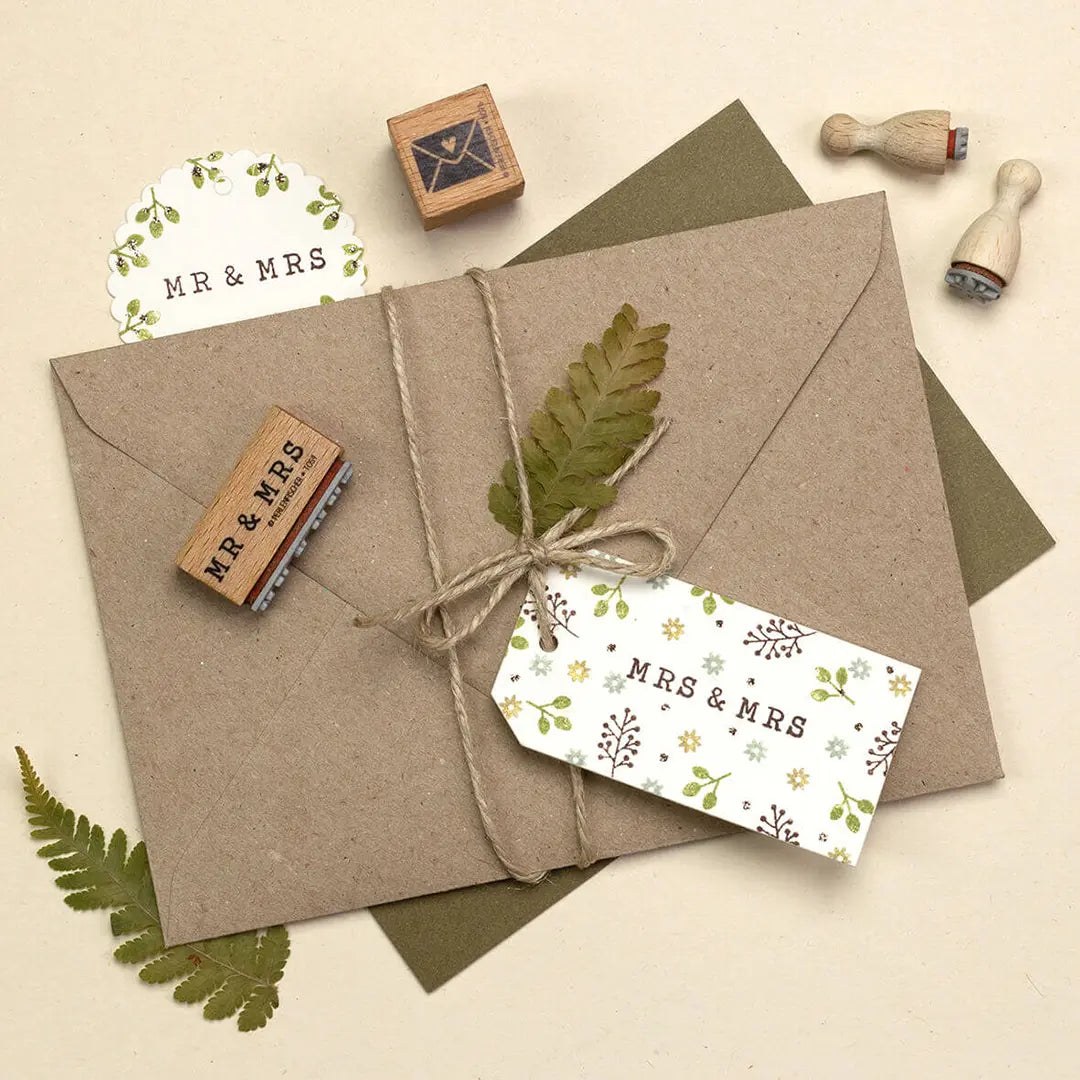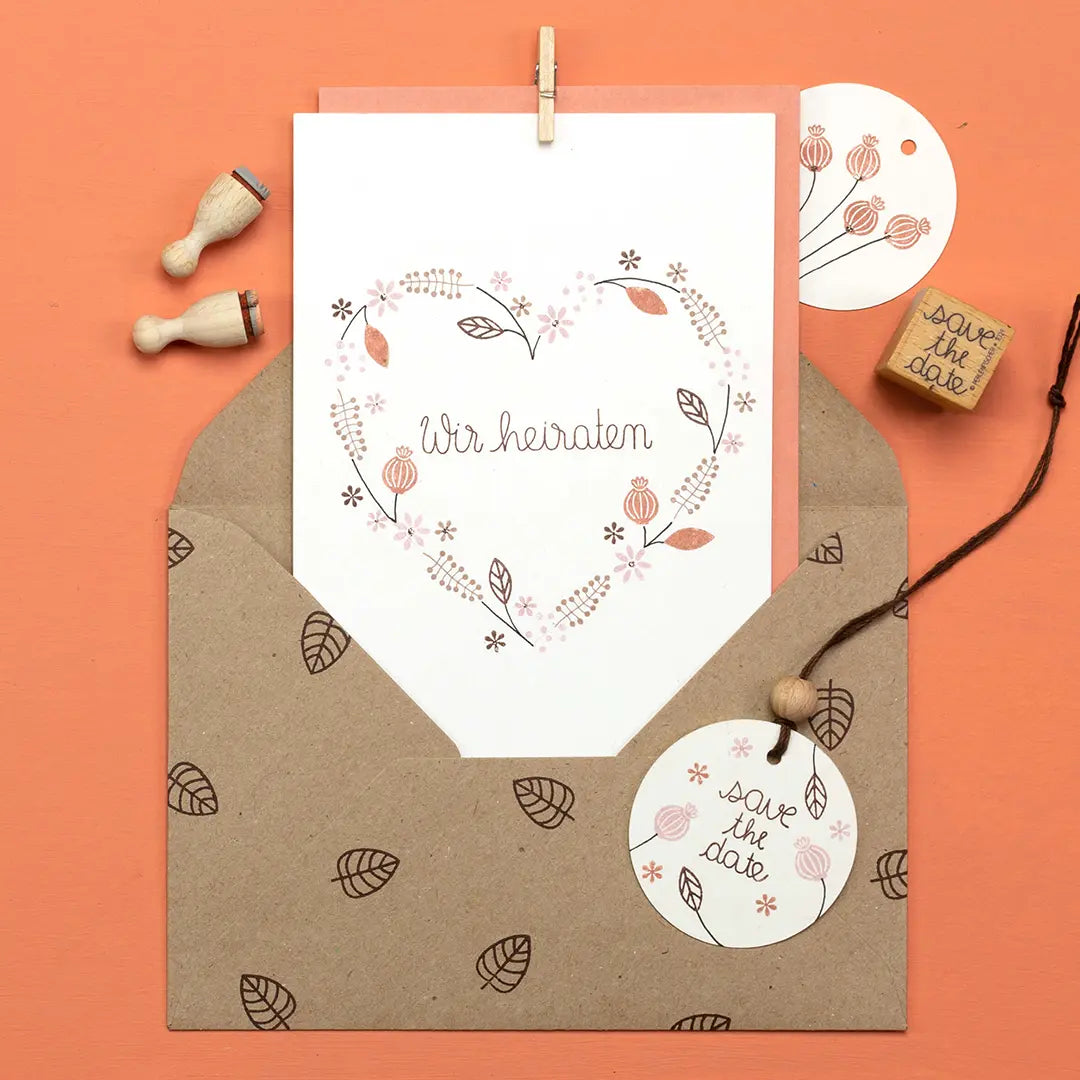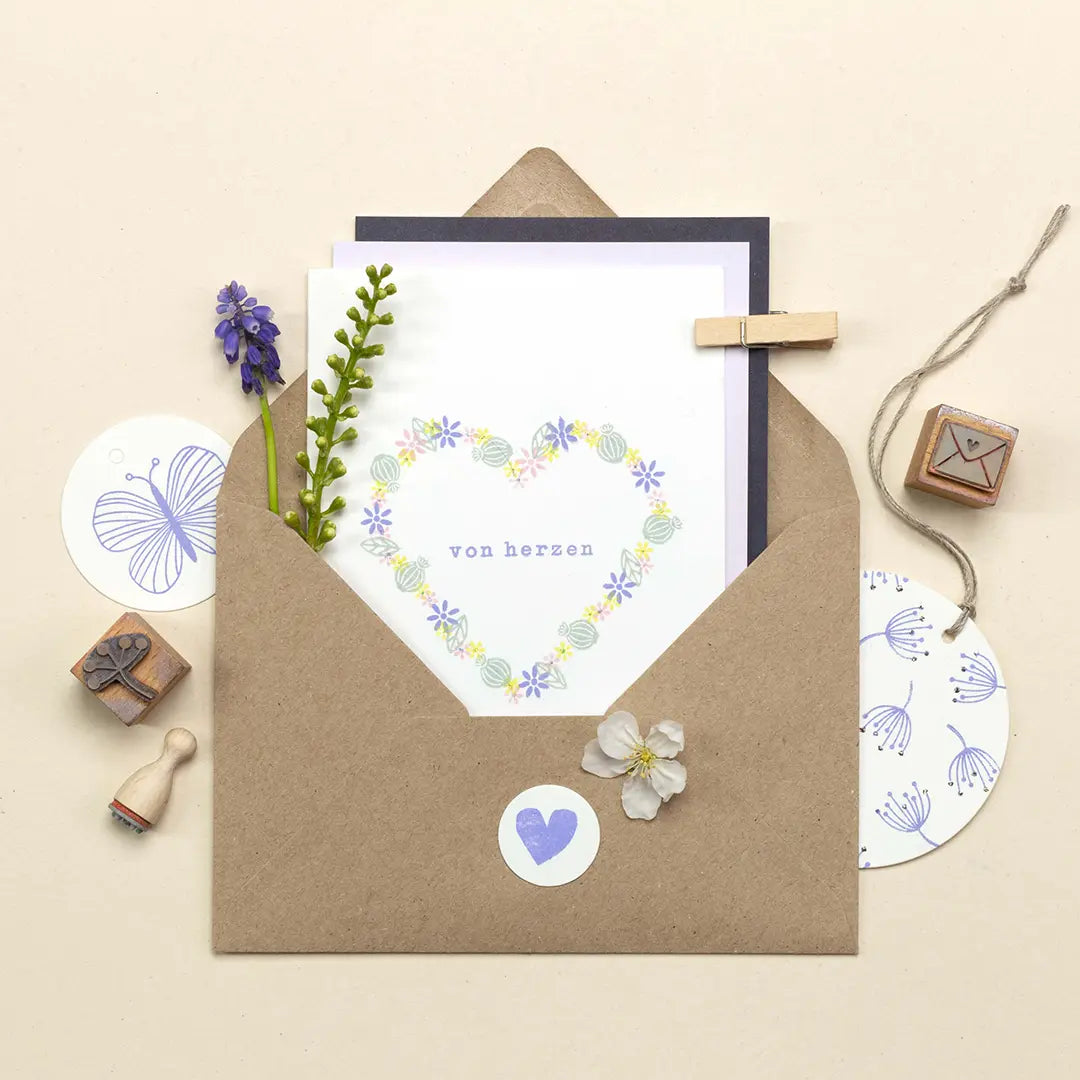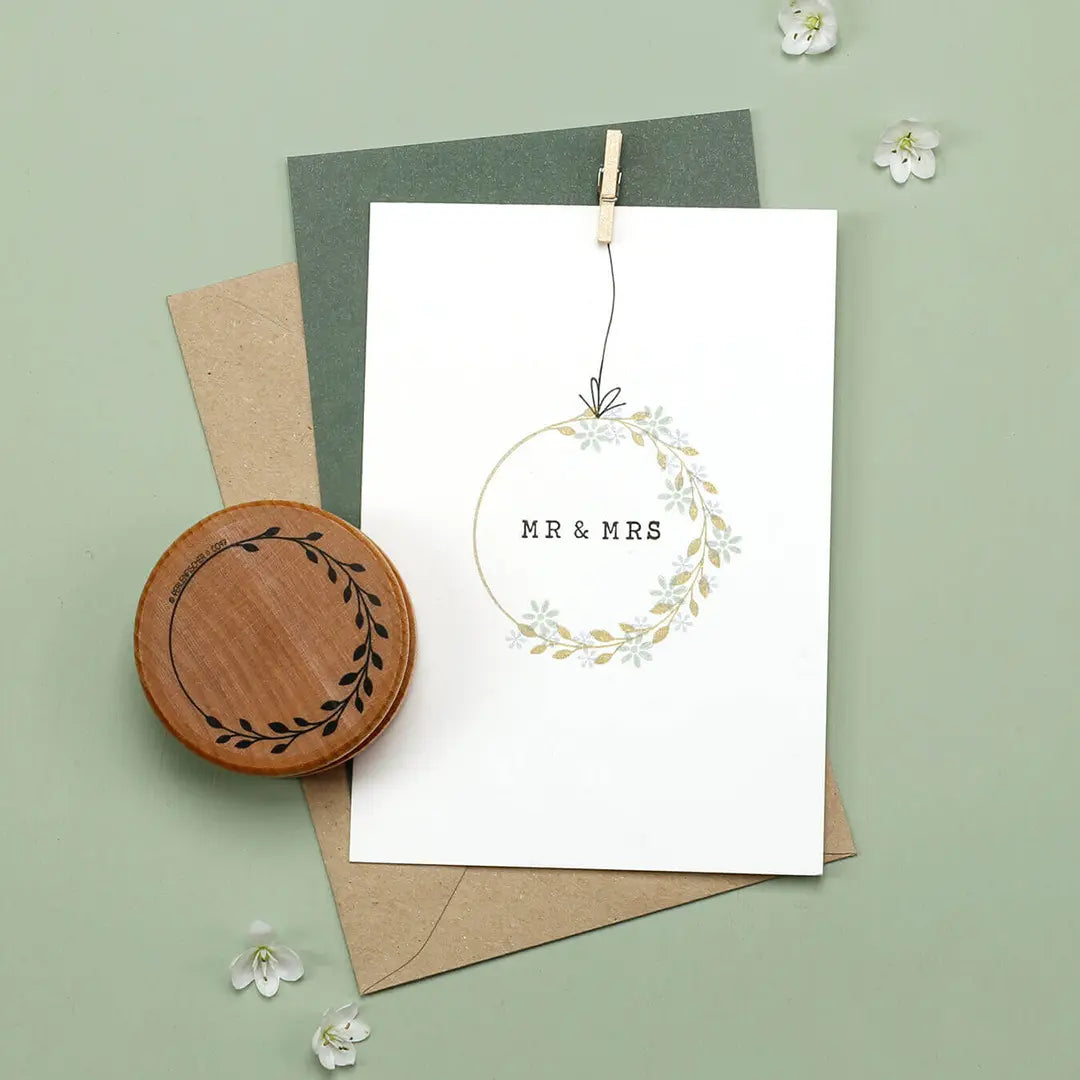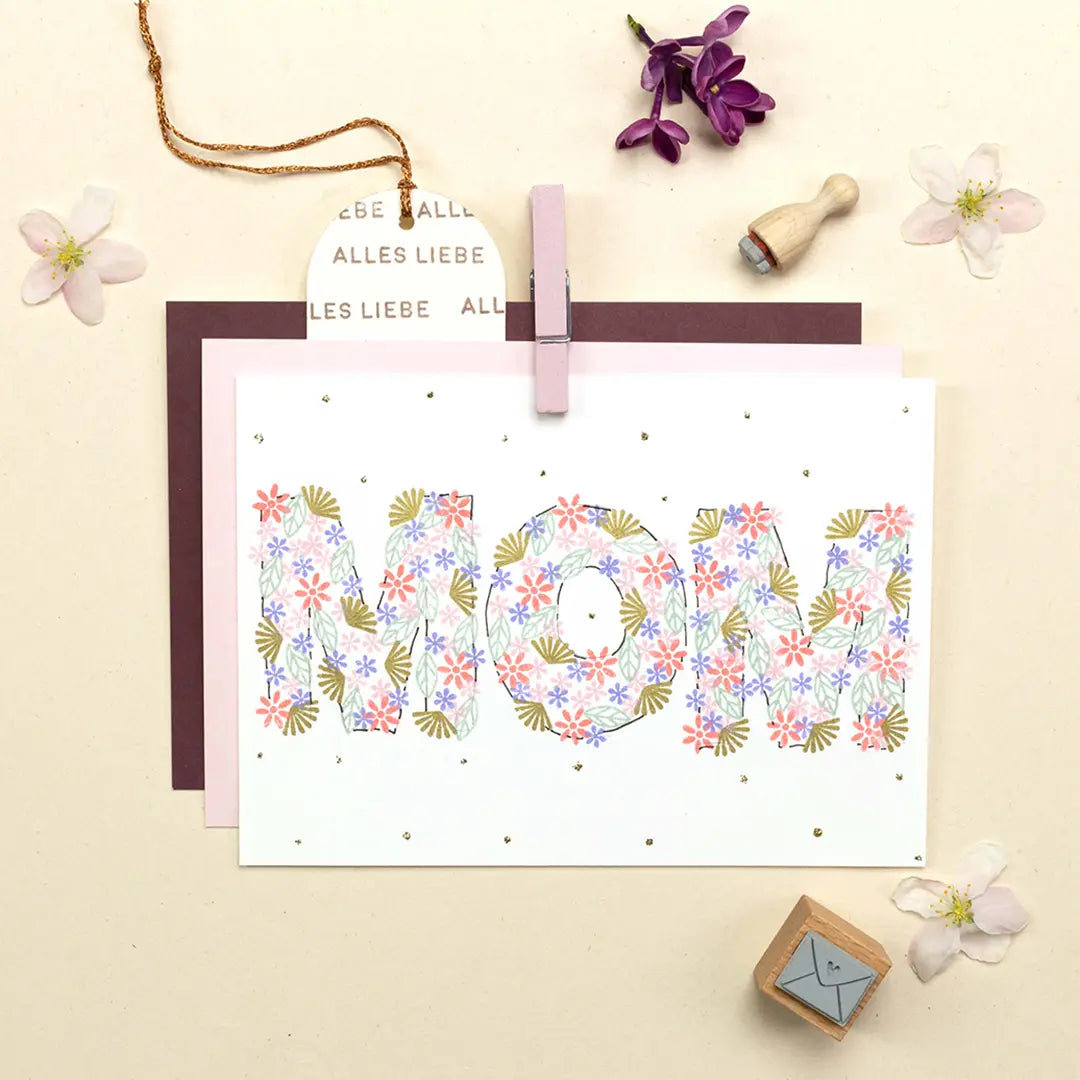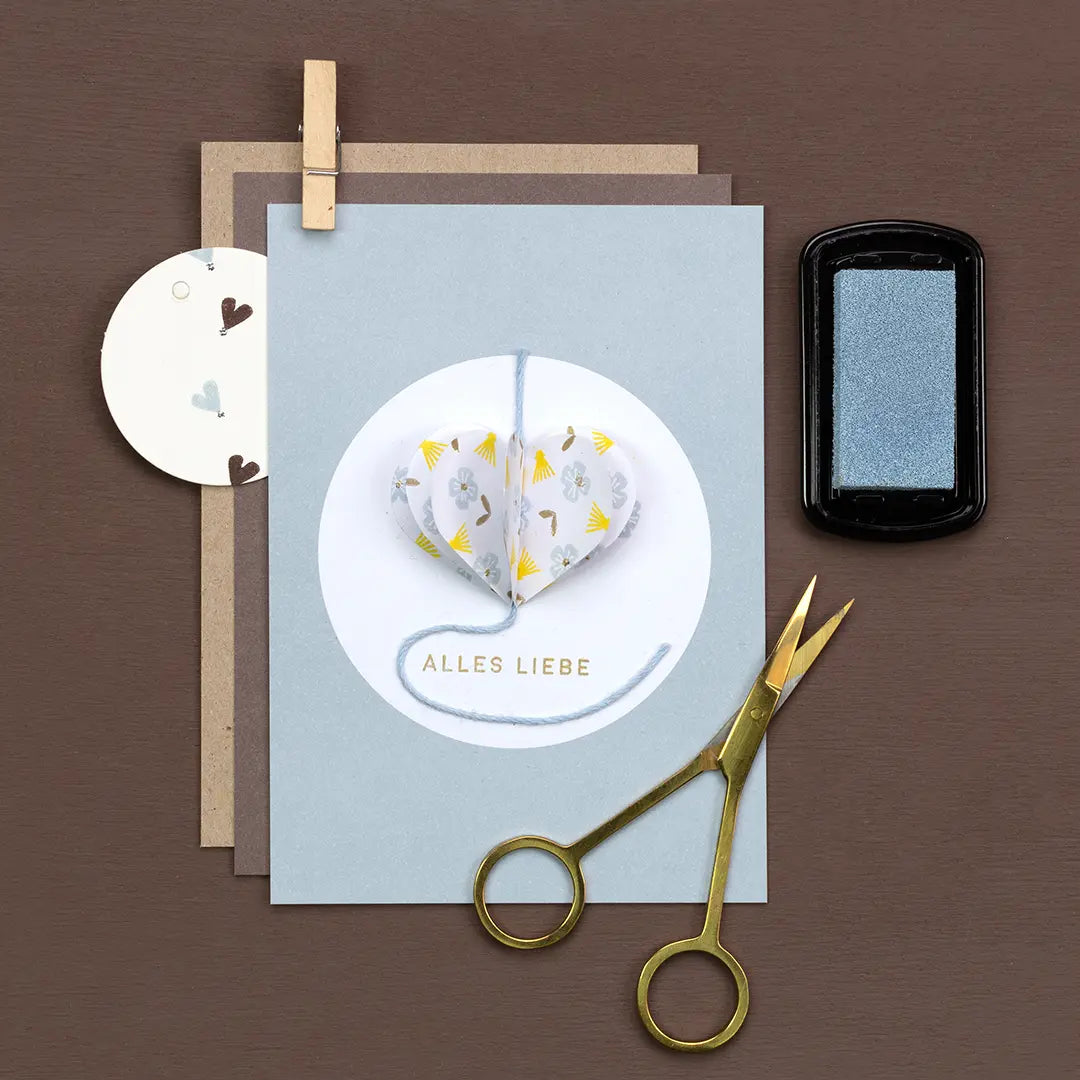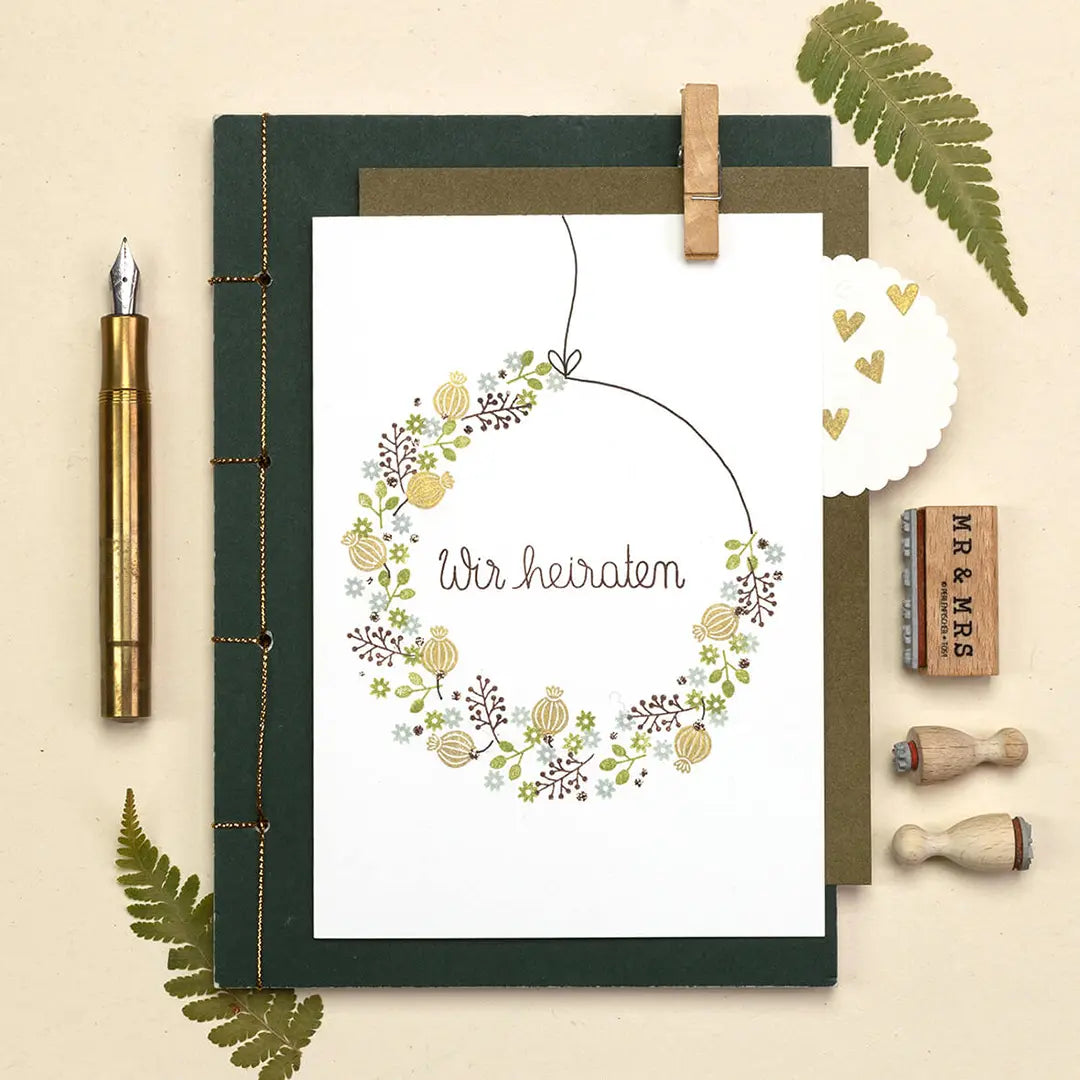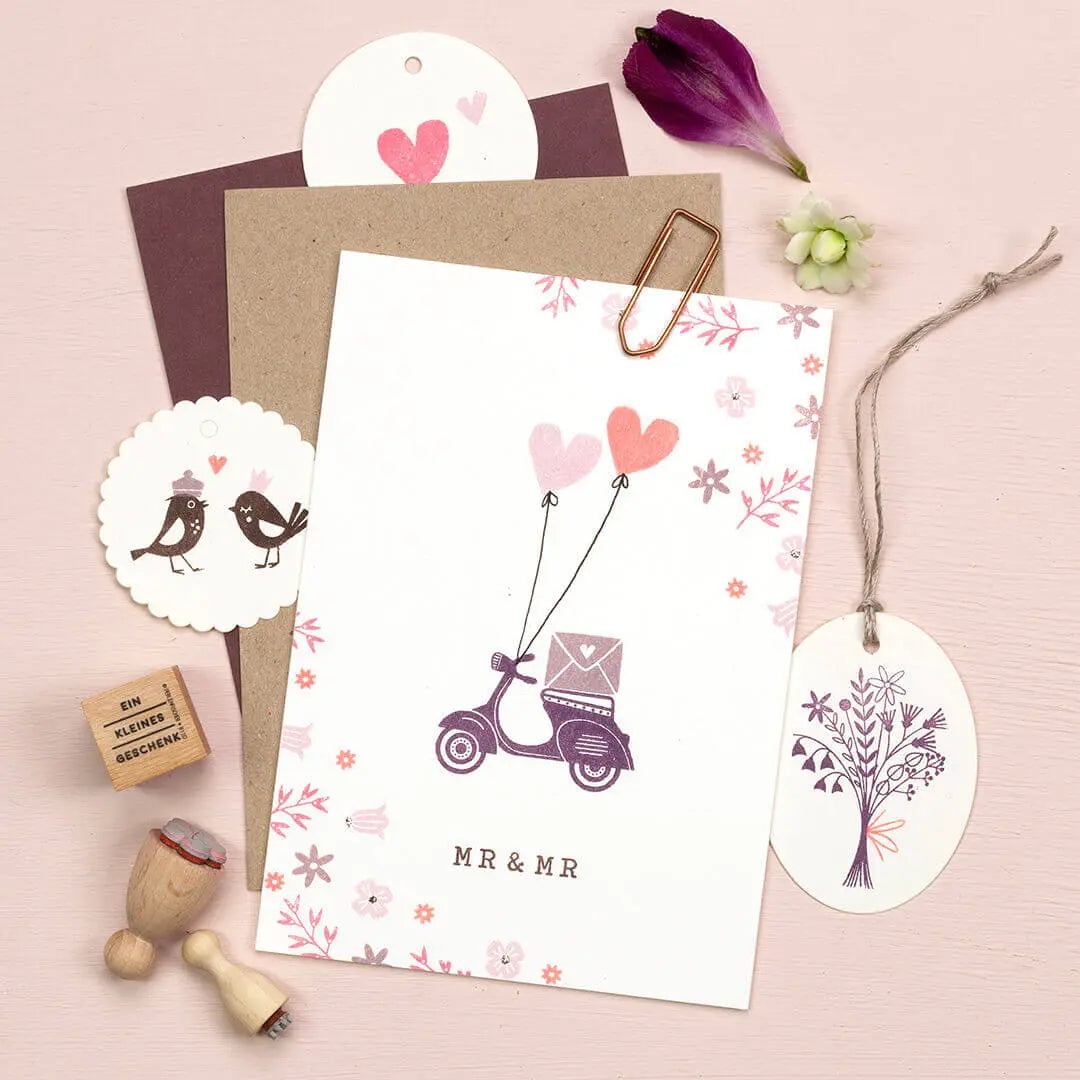 Flower stamps for children
Stamping for and with our little ones
We have sugar-sweet stamp motifs for children, e.g. for school enrolment, baptism, birth or even a child's birthday party. You can also be wonderfully creative together with your children. Our children's stamp category offers great motifs and DIY ideas for an unforgettable stamping afternoon.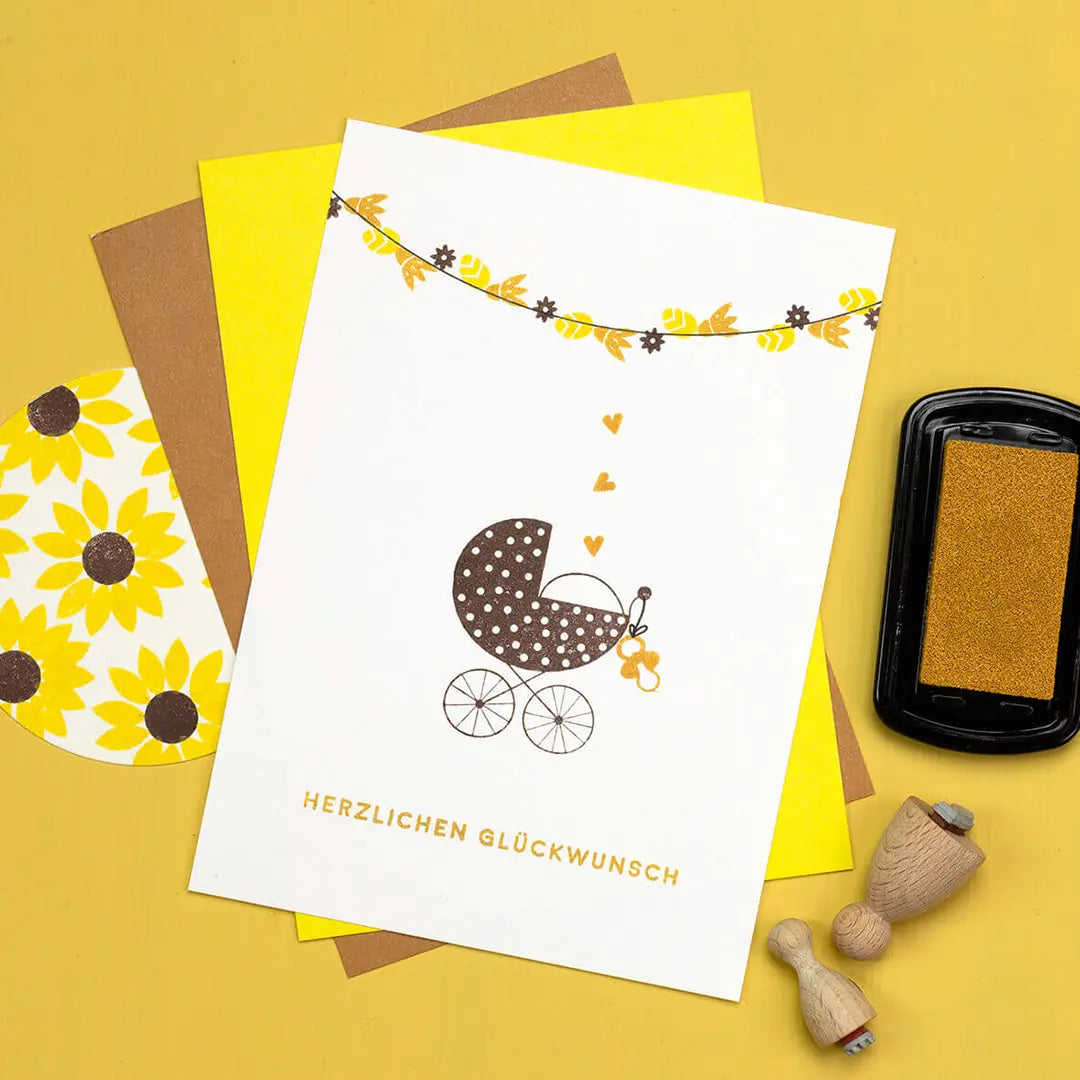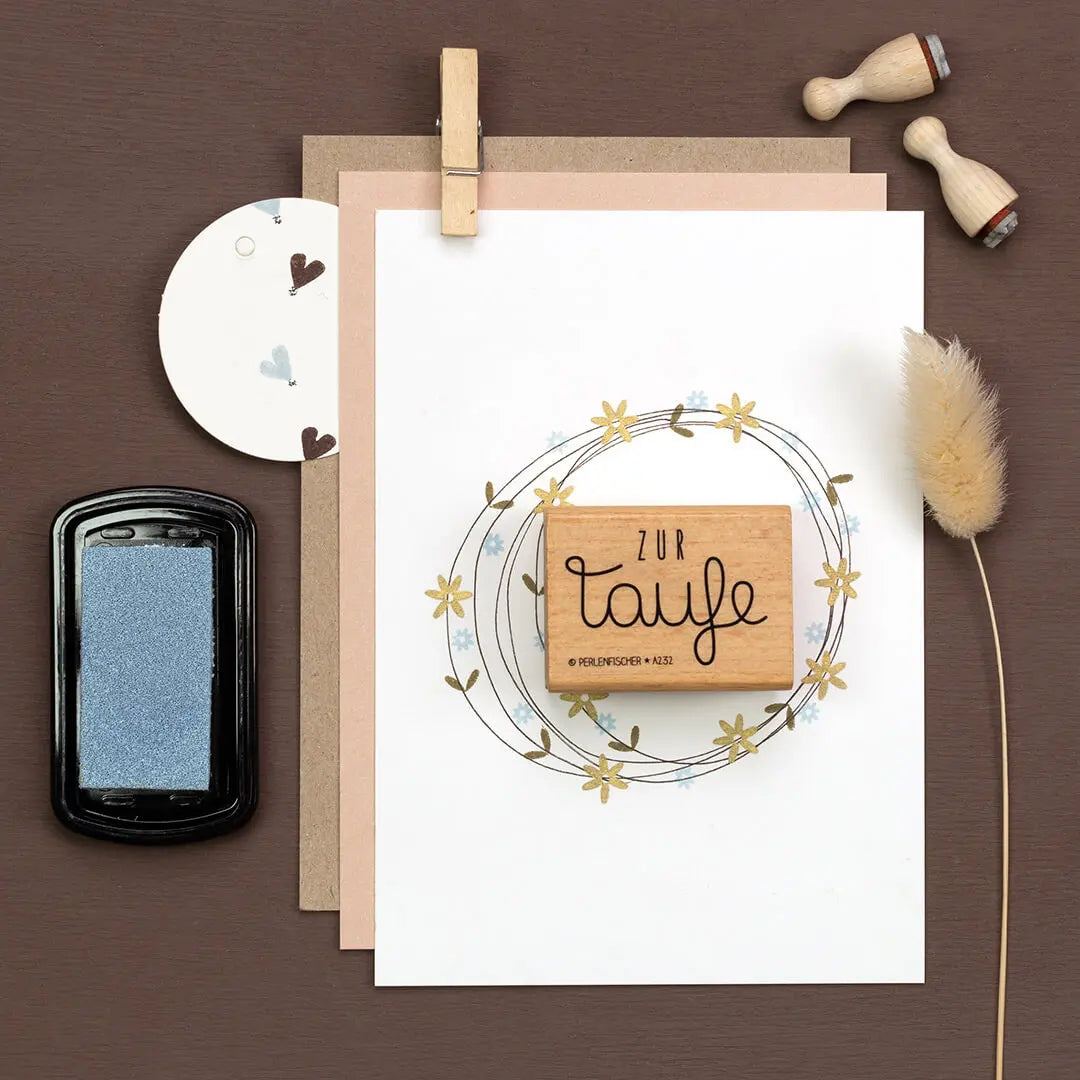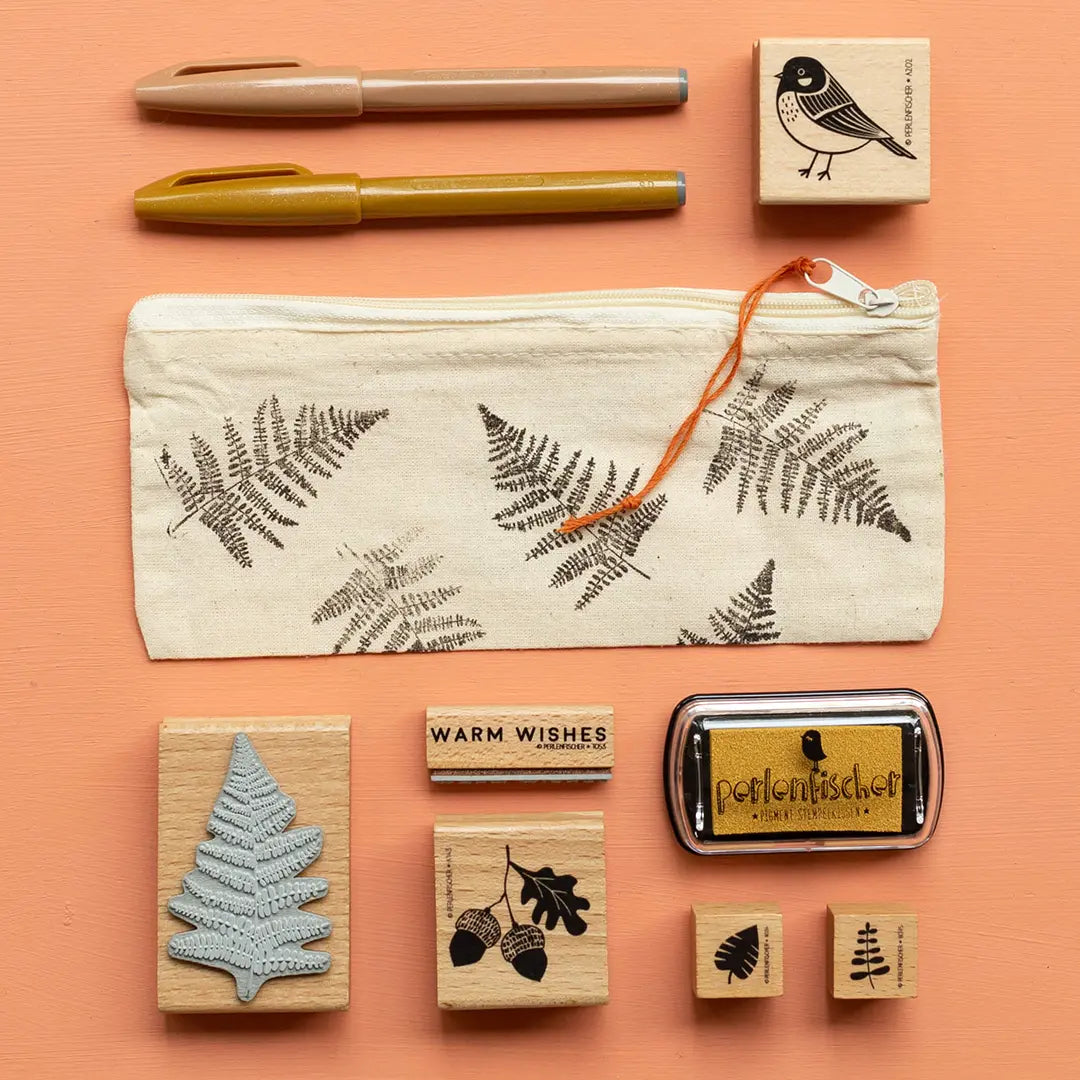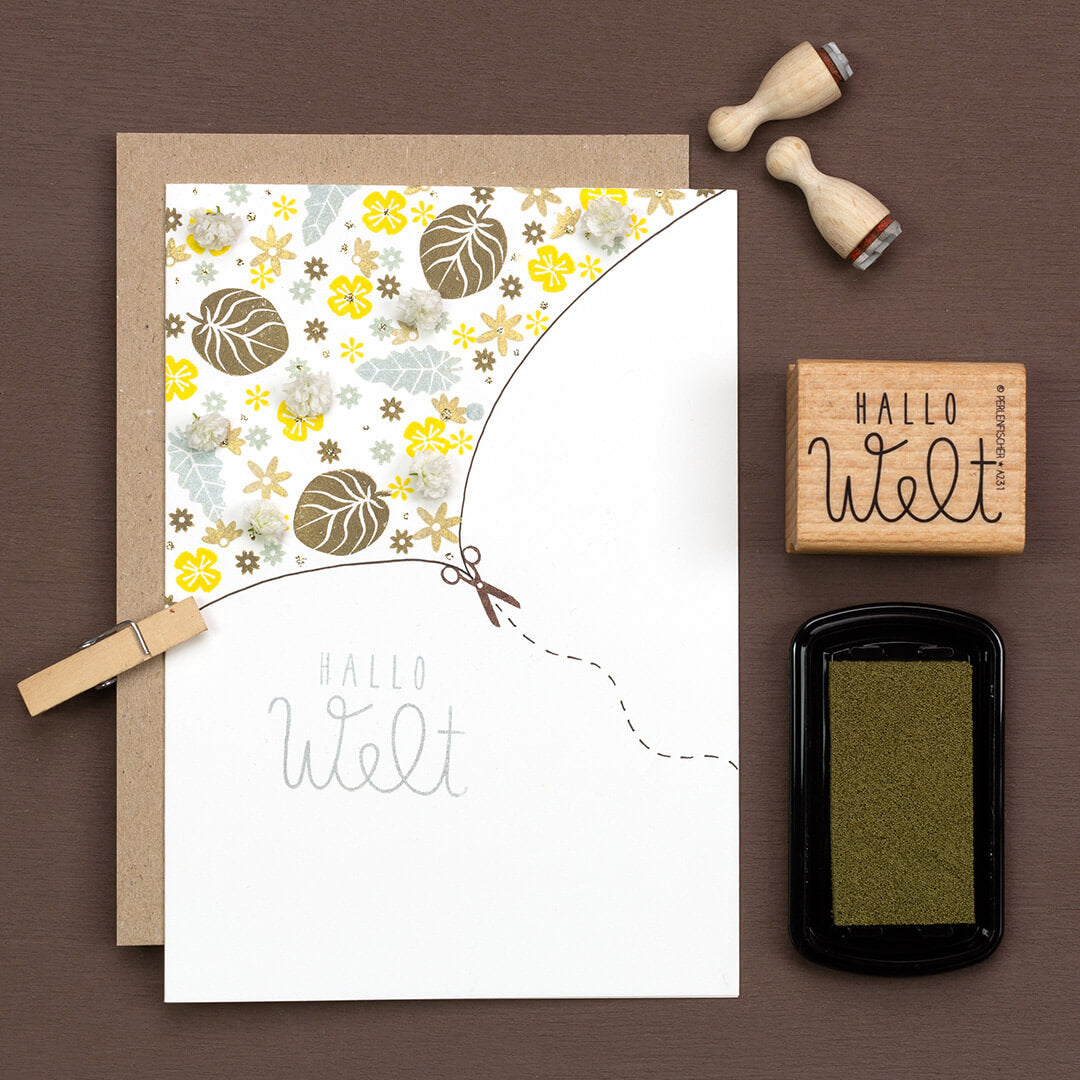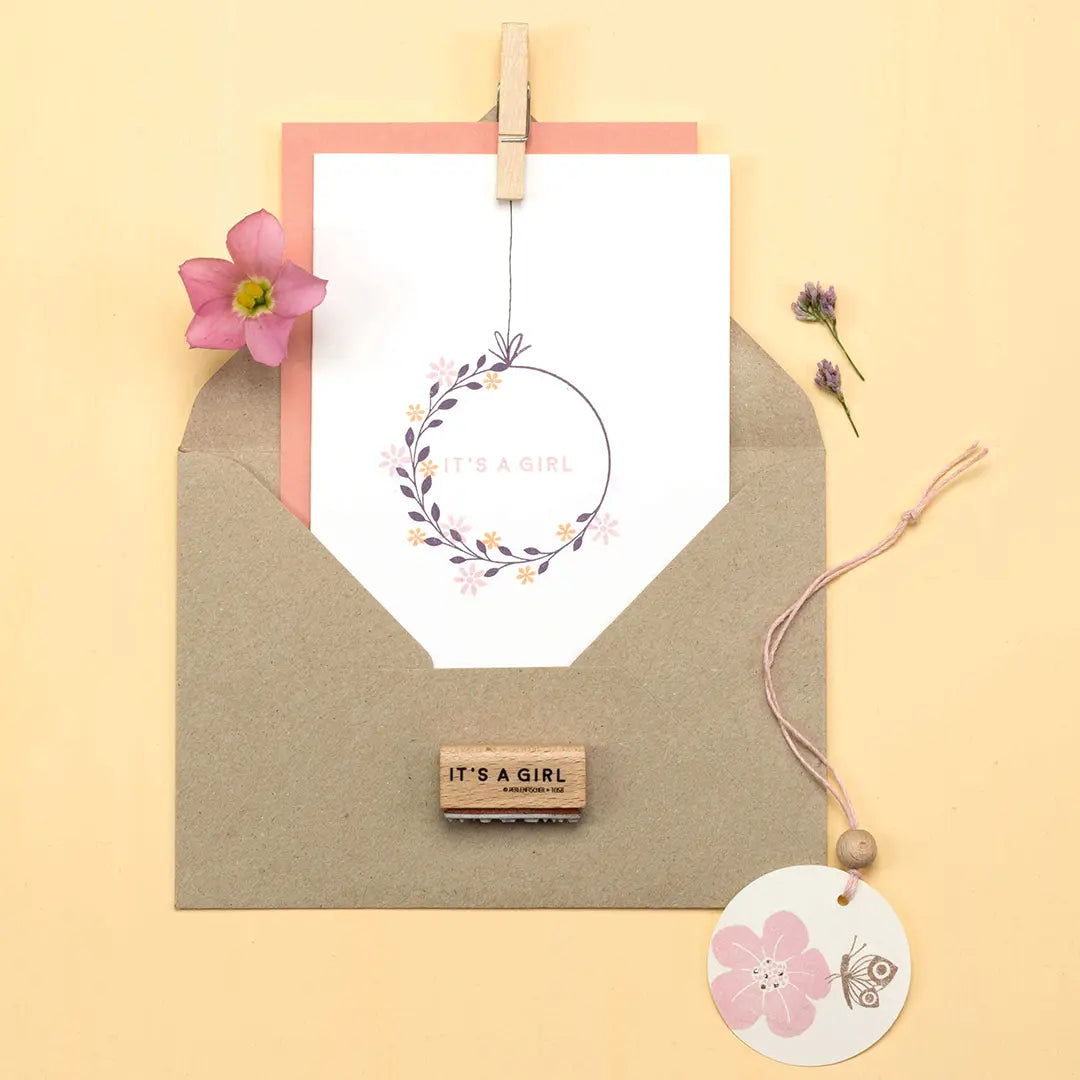 Jungle Leaves & Greenery
Jungle, greenery, jungle plants & Co.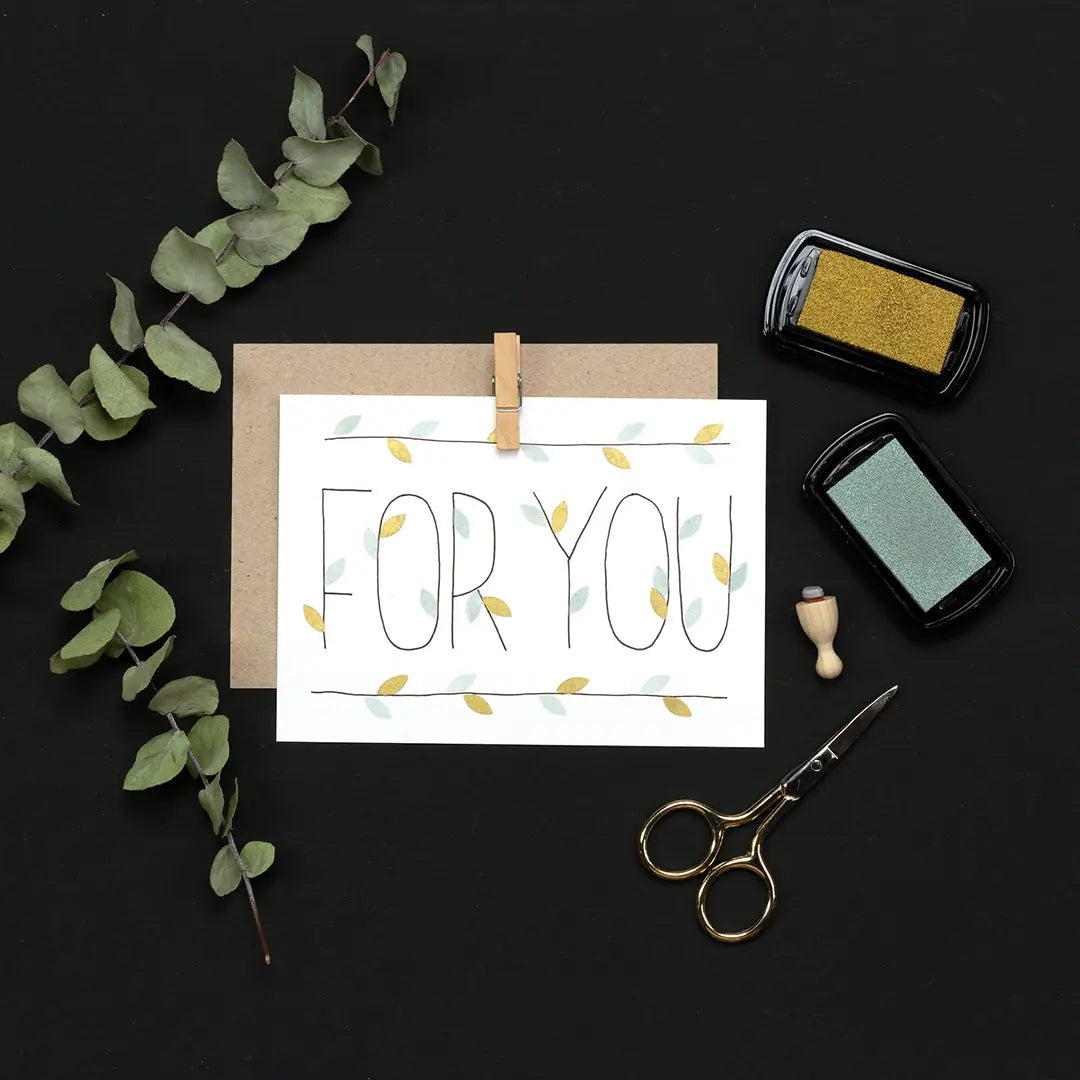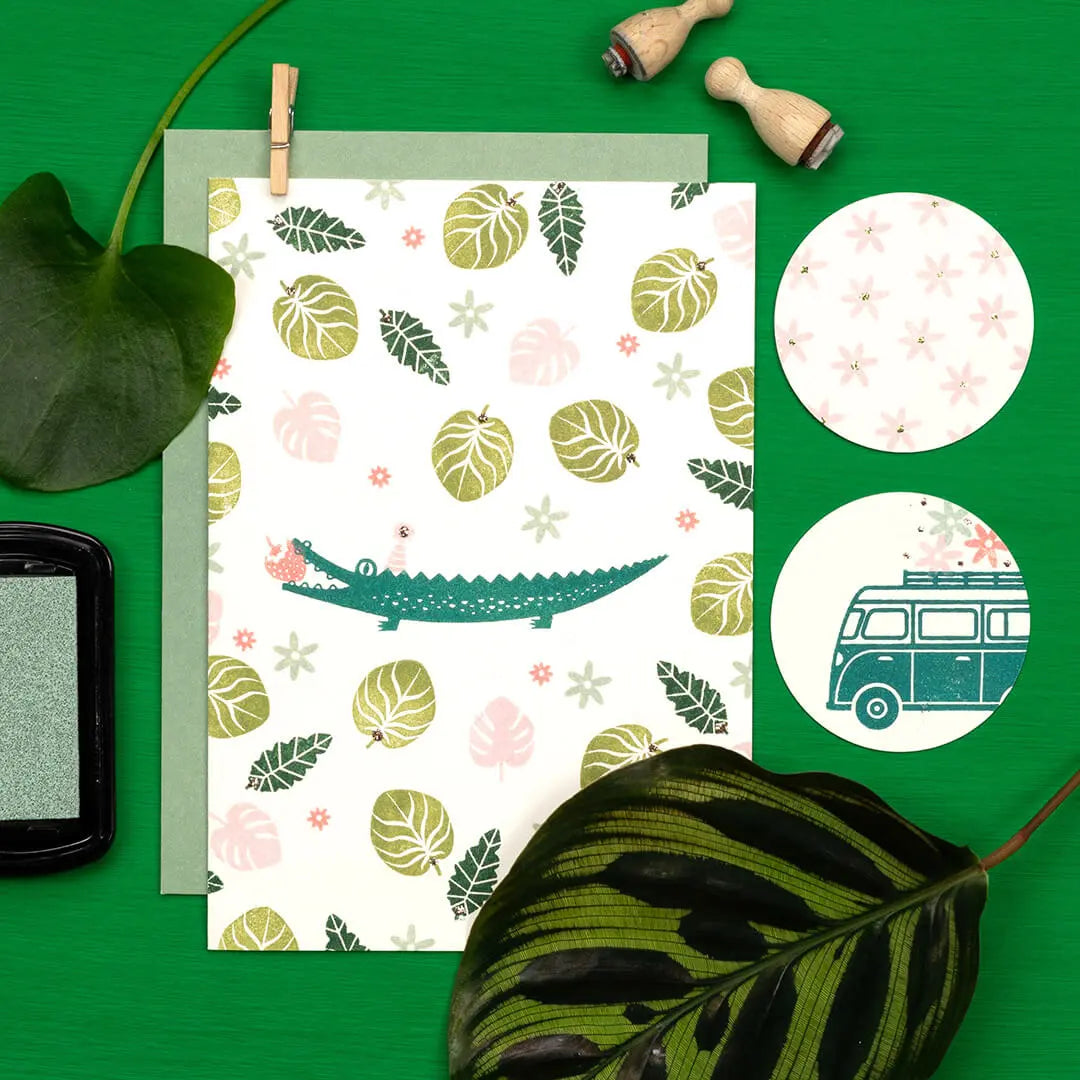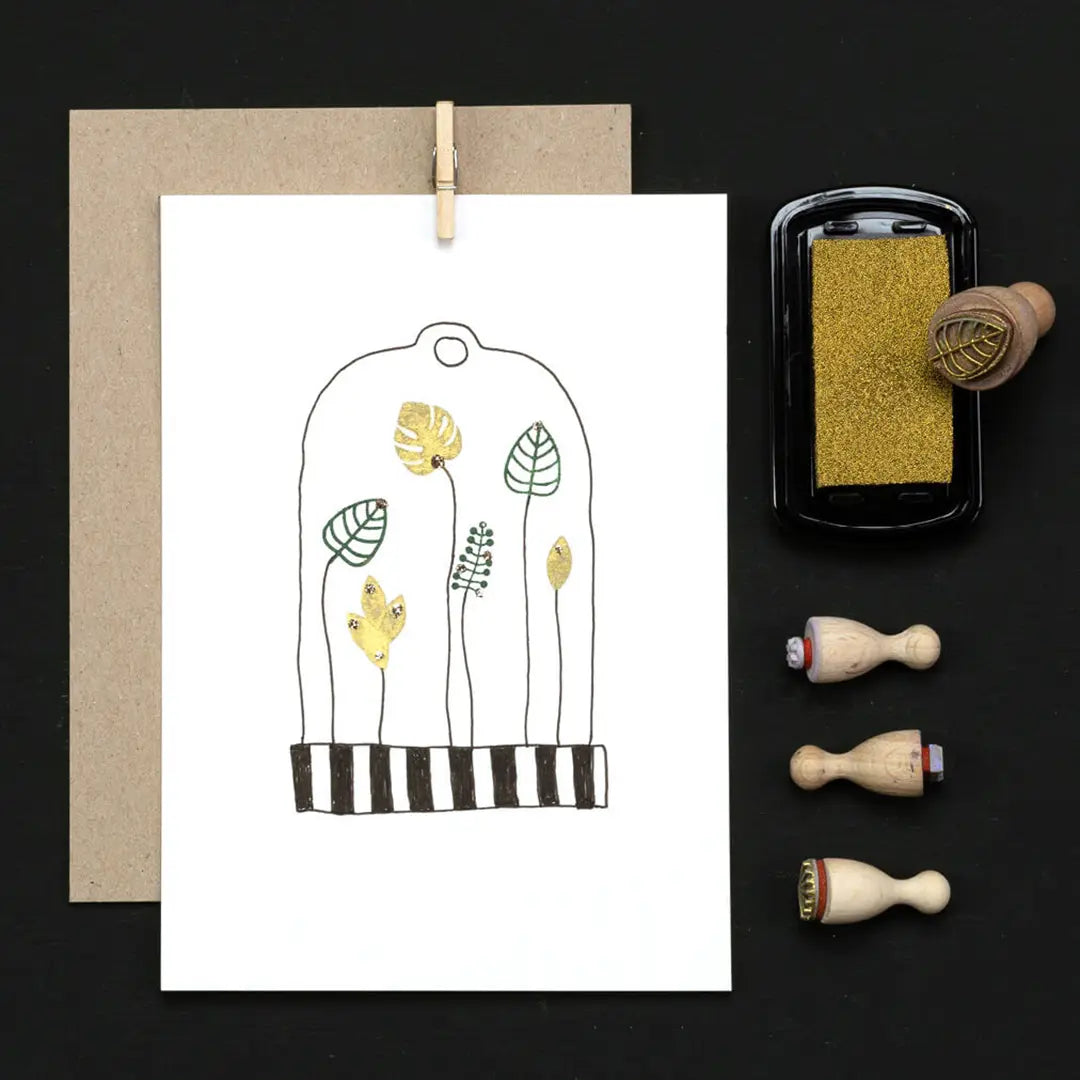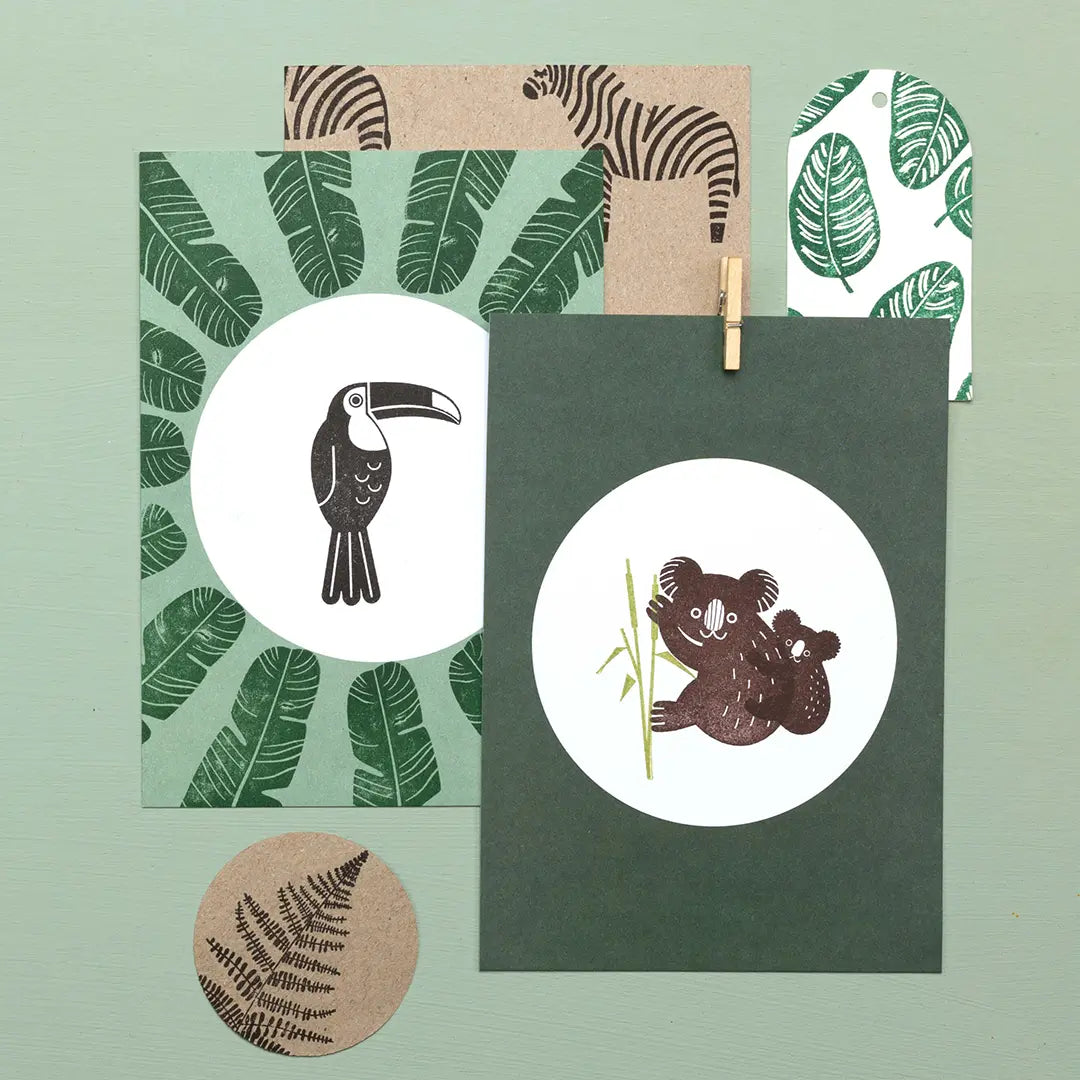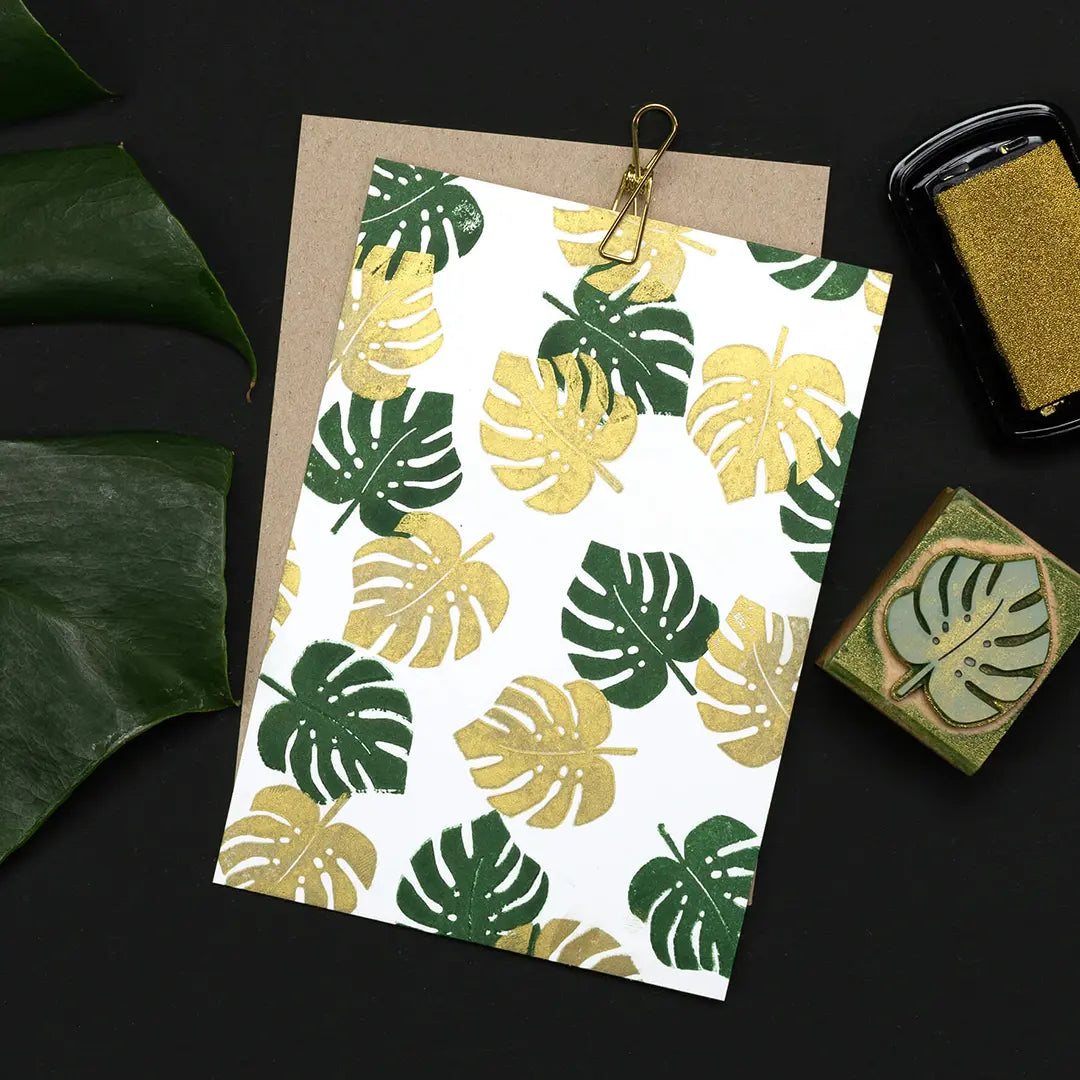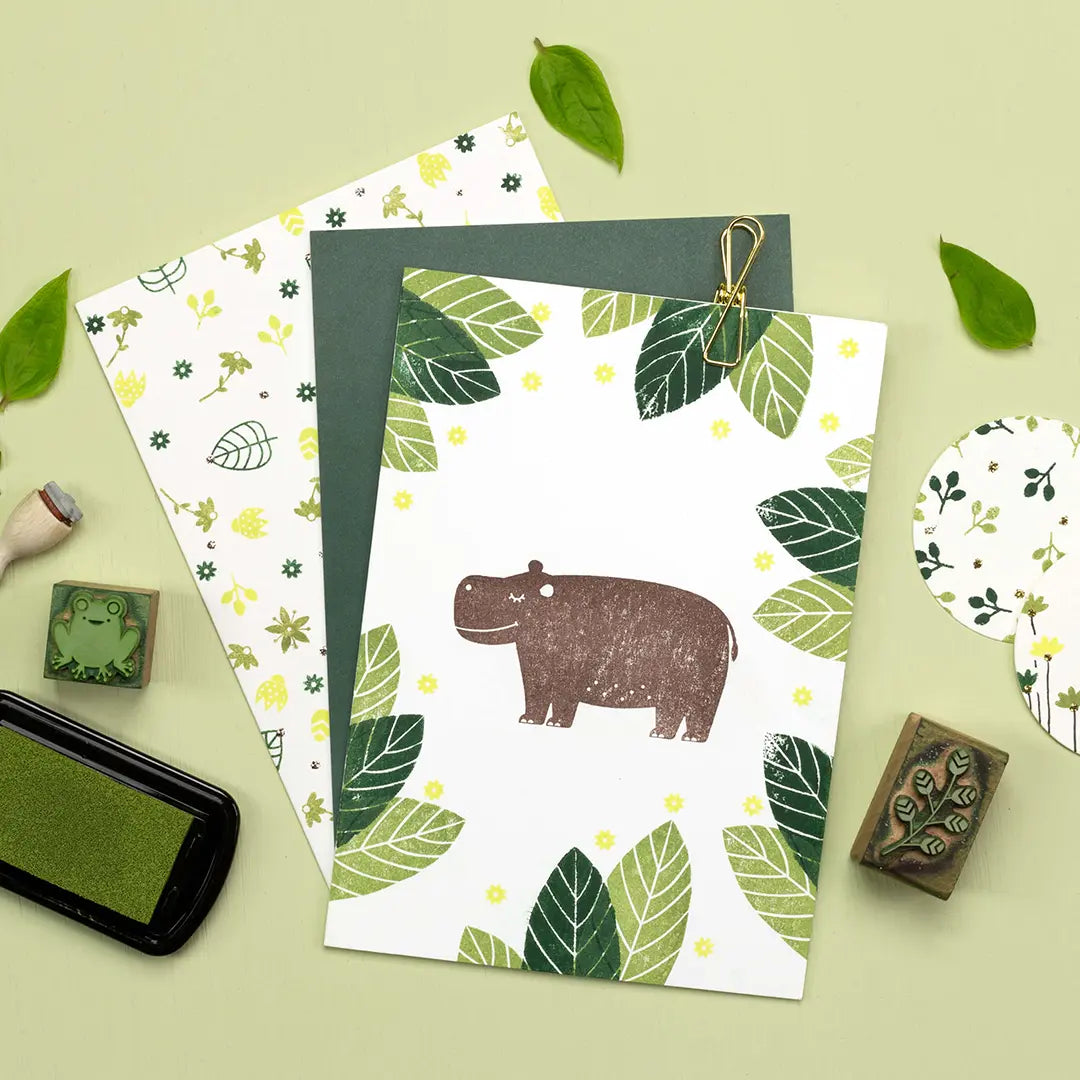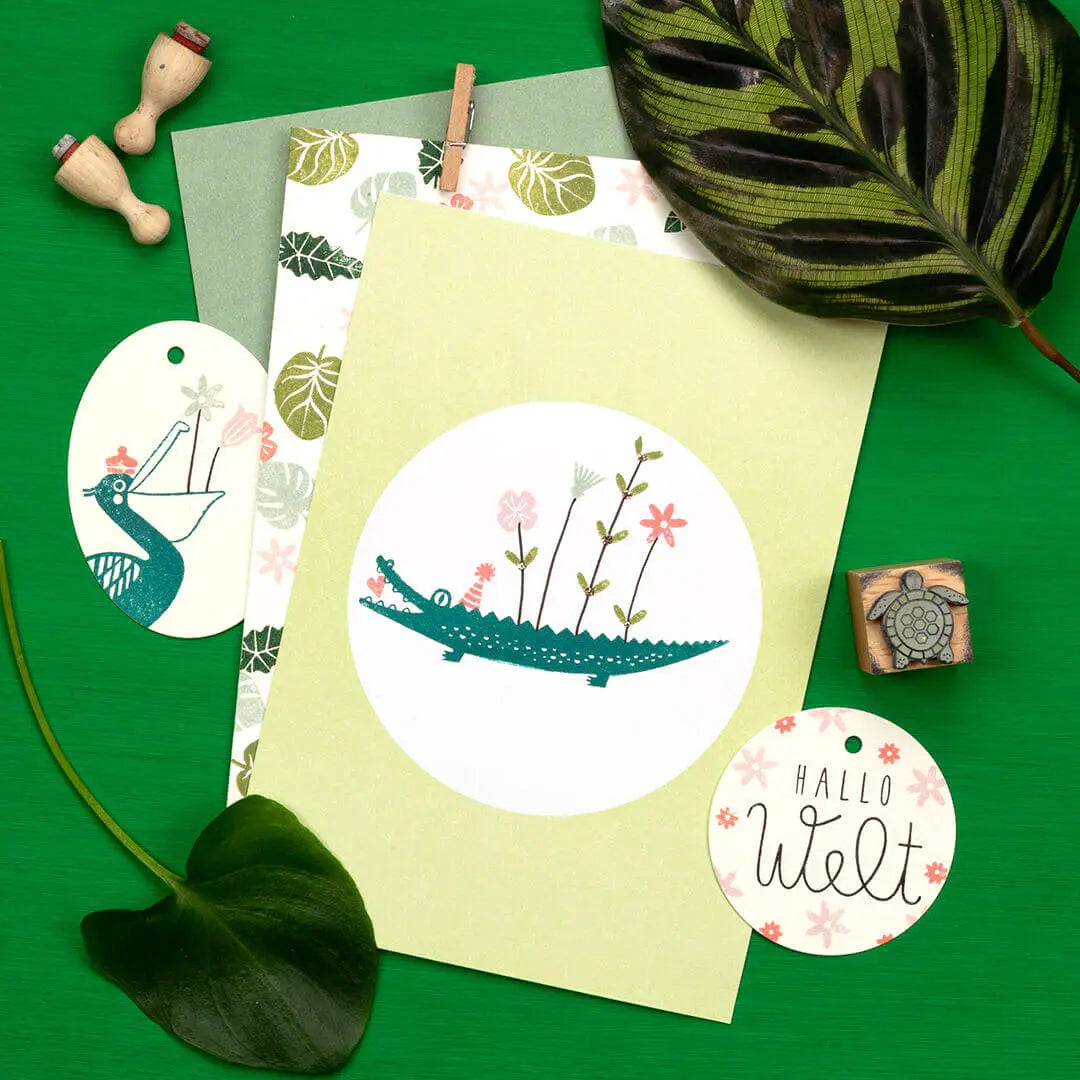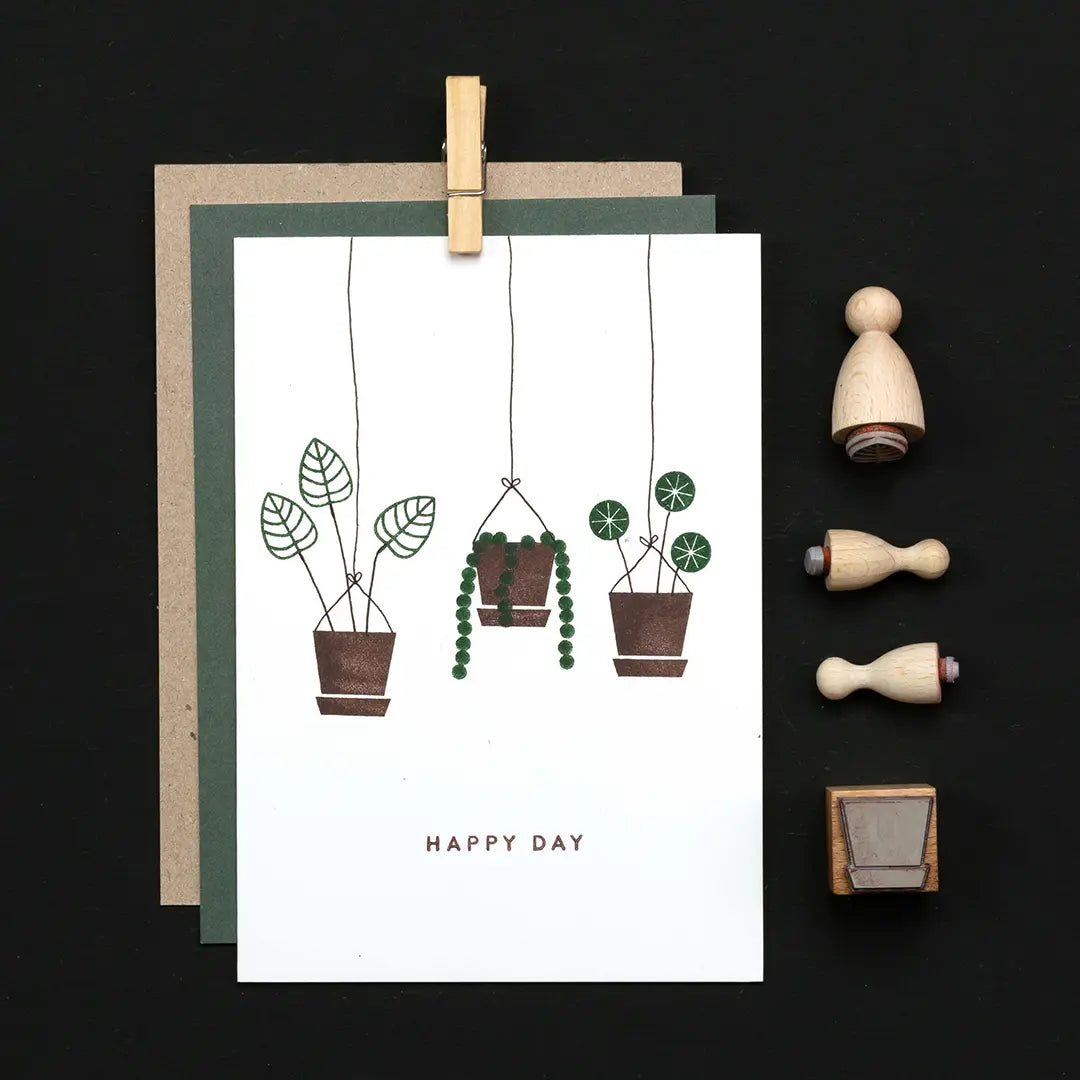 How to use flower stamps for a birthday?
Giving away flowers for a birthday
You can also give flowers for a birthday in a creative way, i.e. stamped on beautiful greeting cards. Flowers and leaves can be brought in different shapes on the paper and can be combined great. To discover even more magical stamp motifs for the special day and to match the party motto, feel free to check out the birthday stamp category.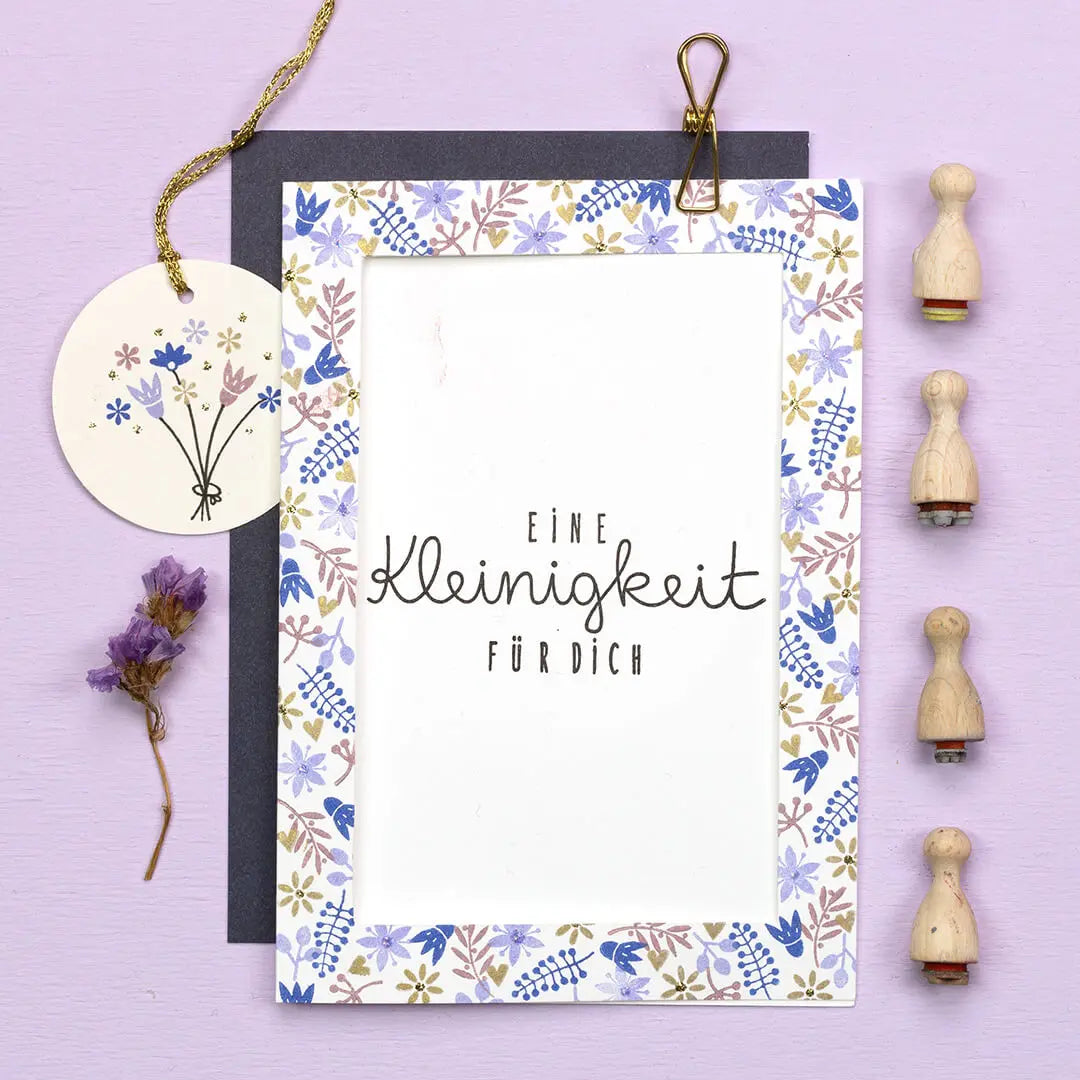 Photo frames made of flowers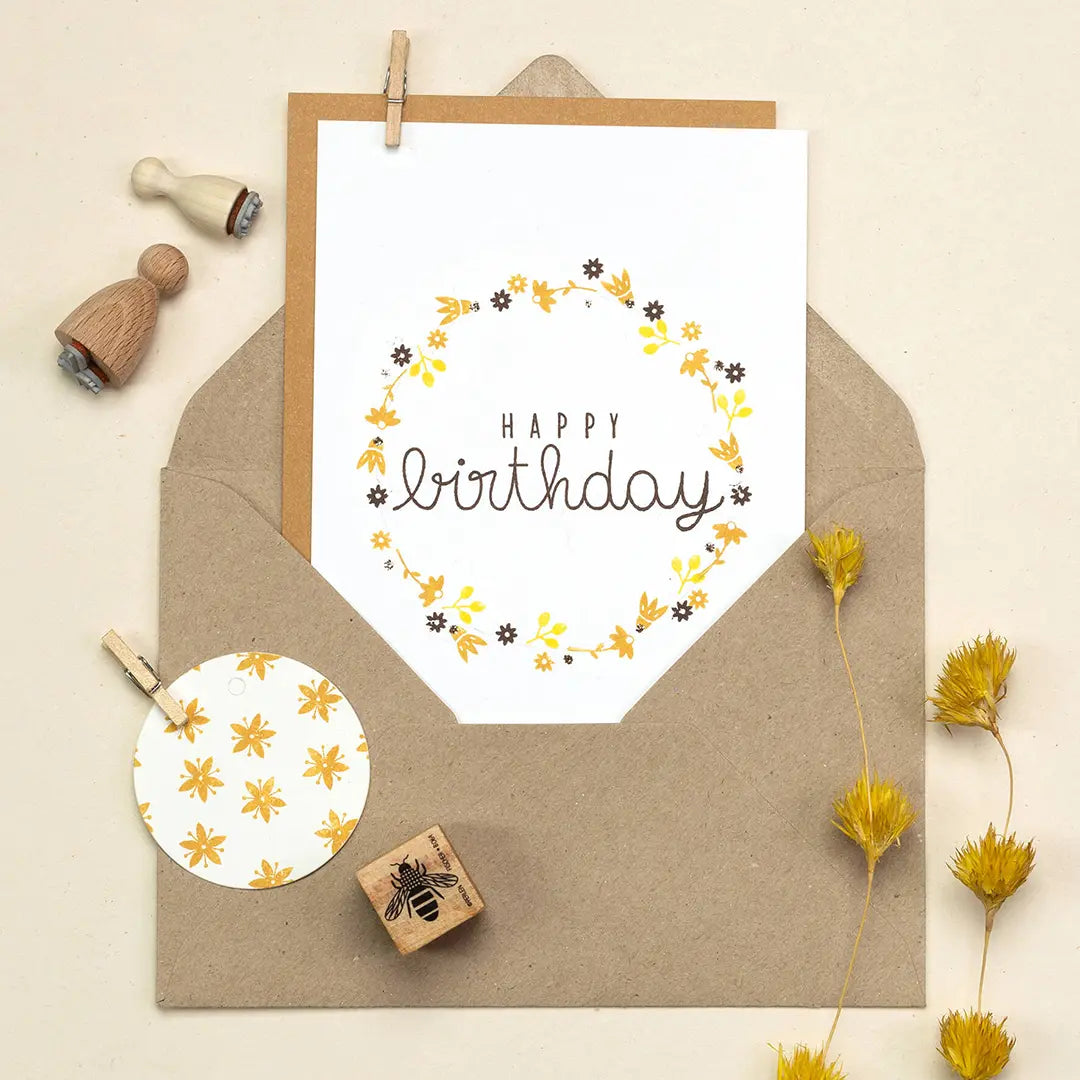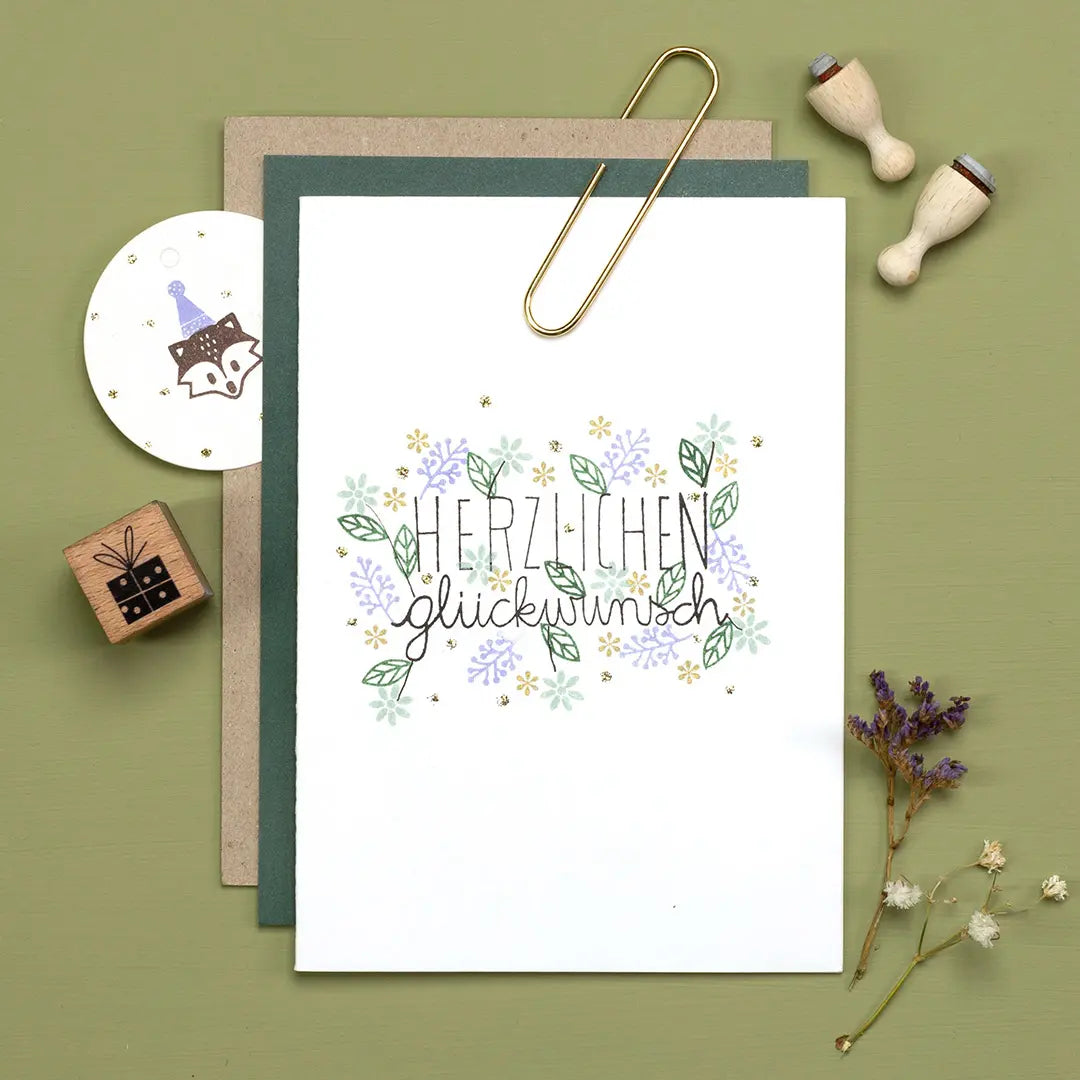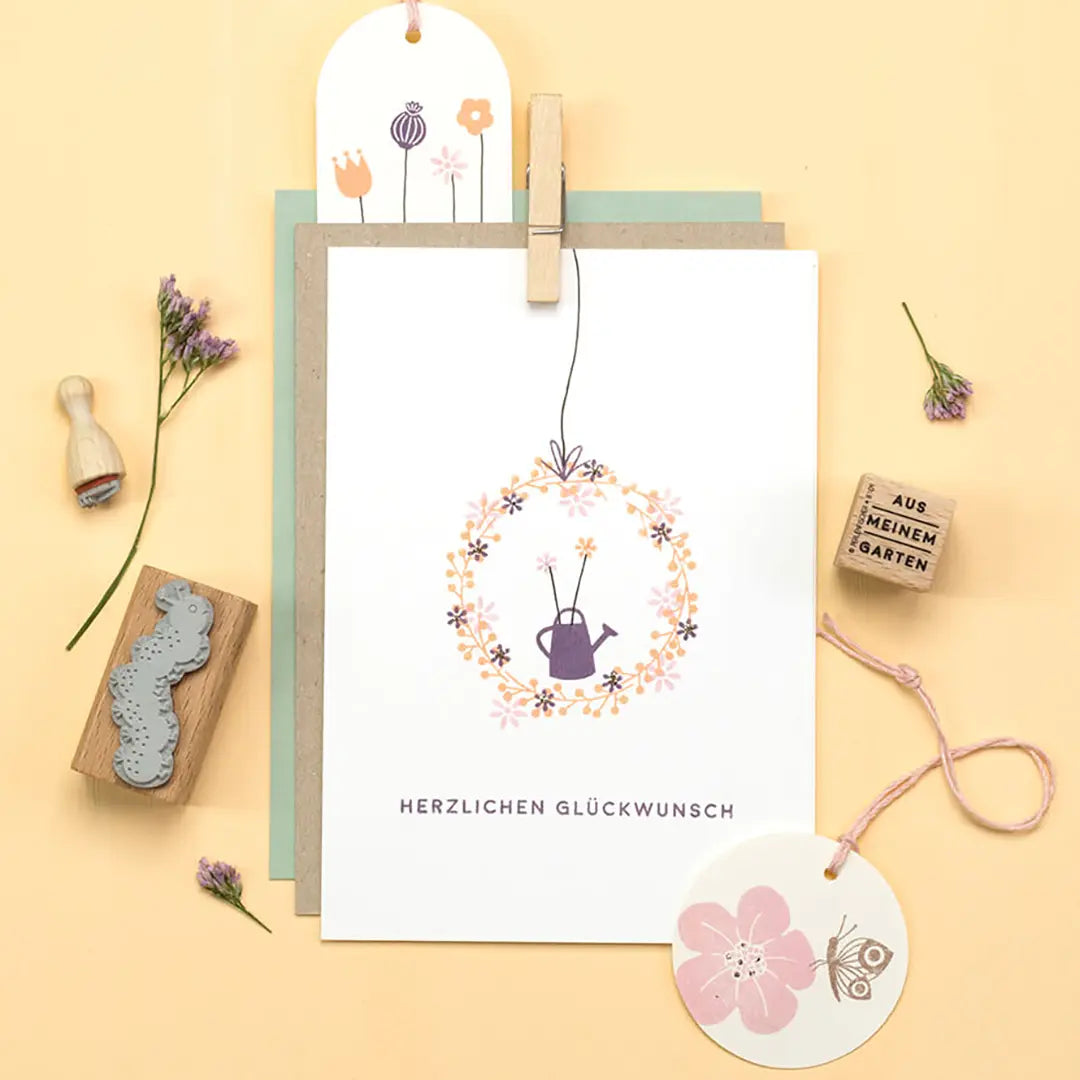 Bouquet of flowers in a wreath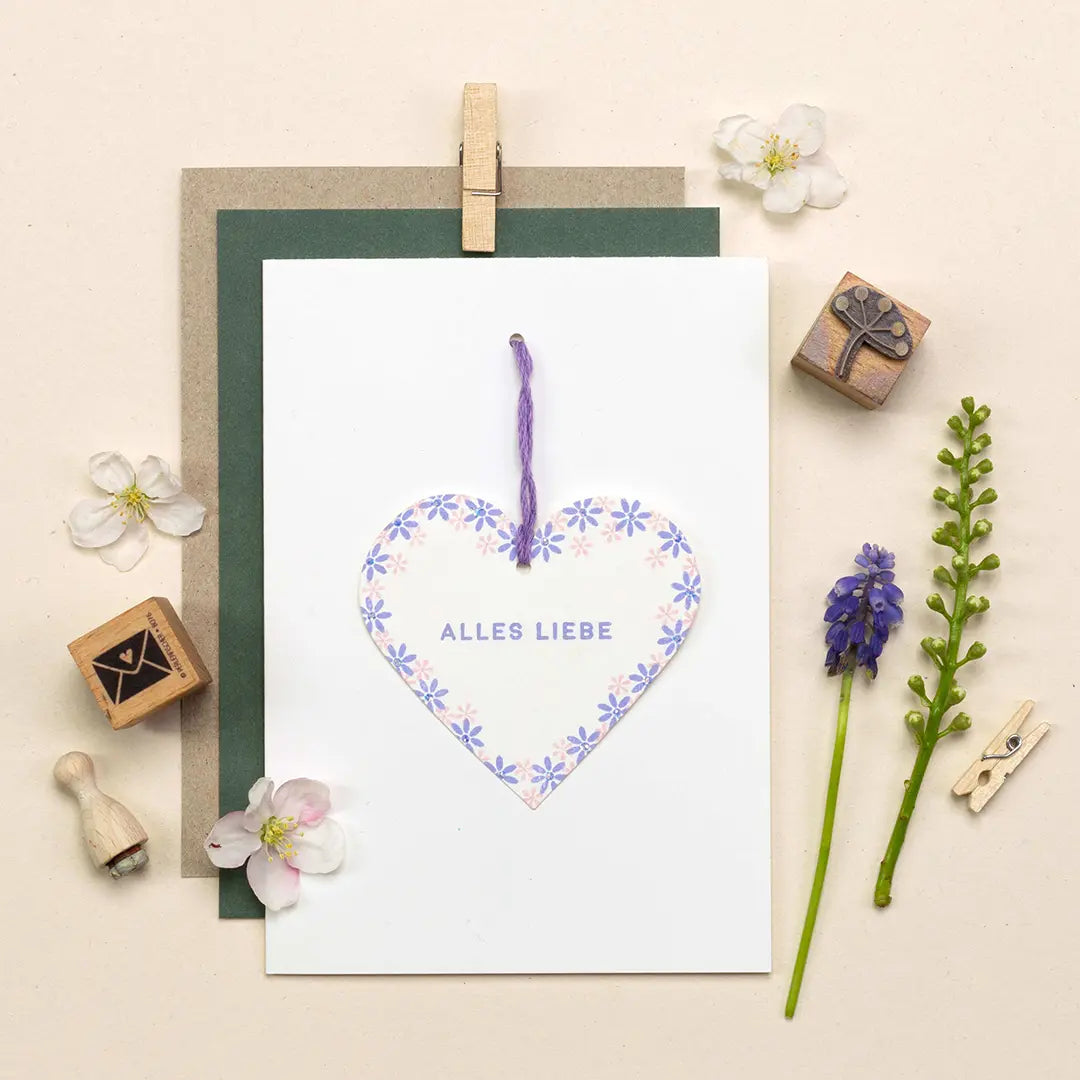 Pair text with an image to focus on your chosen product, collection, or blog post. Add details on availability, style, or even provide a review
What creative DIYs can you make with flower stamps and leaf stamps?
Unique DIY's with flowers and leaves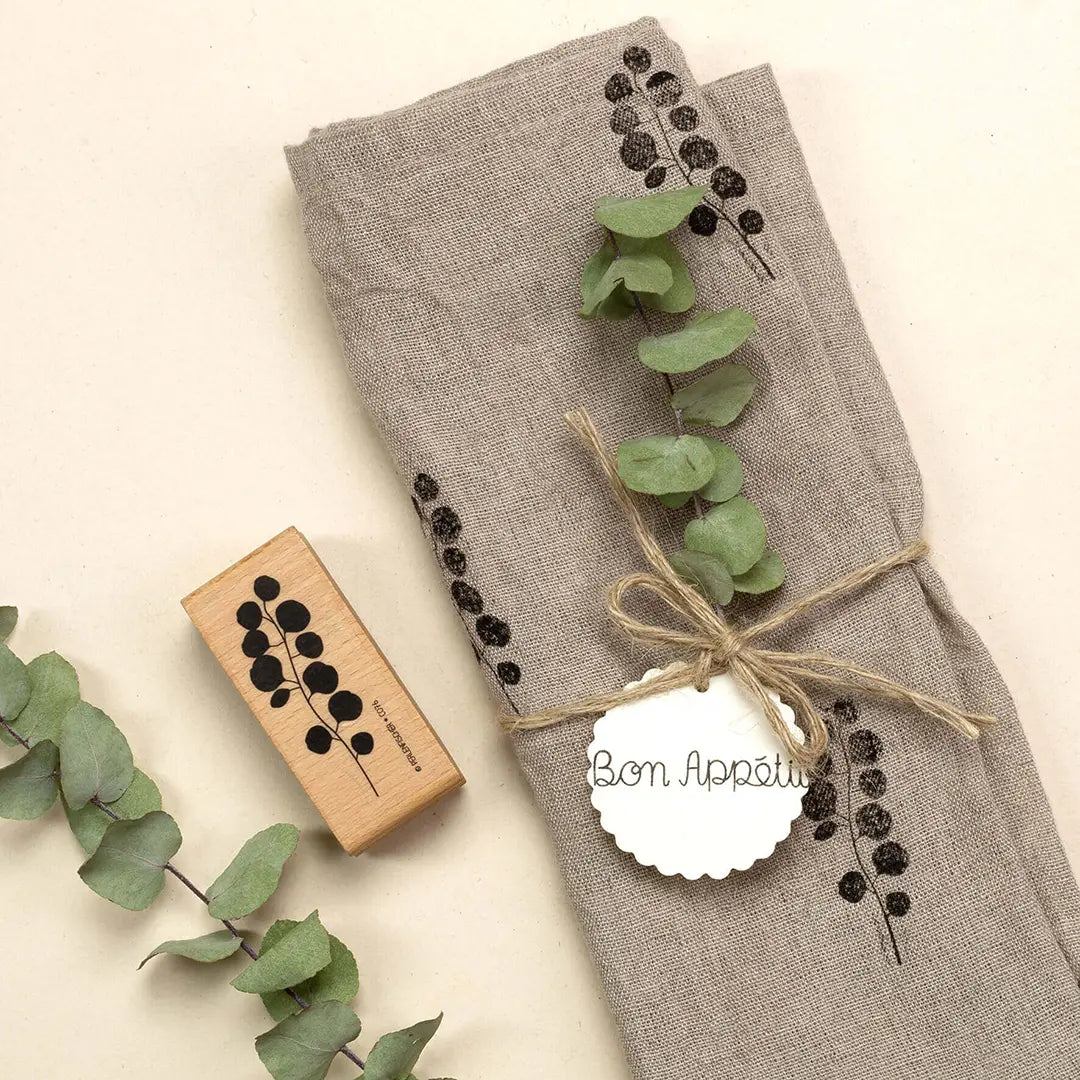 Bring the greatest plant motifs to life on fabrics of your choice. Homemade cloth napkins are a decorative eye-catcher on every table. Our fabric stamping ink is even washable.
You can embellish your gifts wonderfully by individually stamping the wrapping paper. Make sure that the paper is not coated so that the stamp ink can adhere and dry well.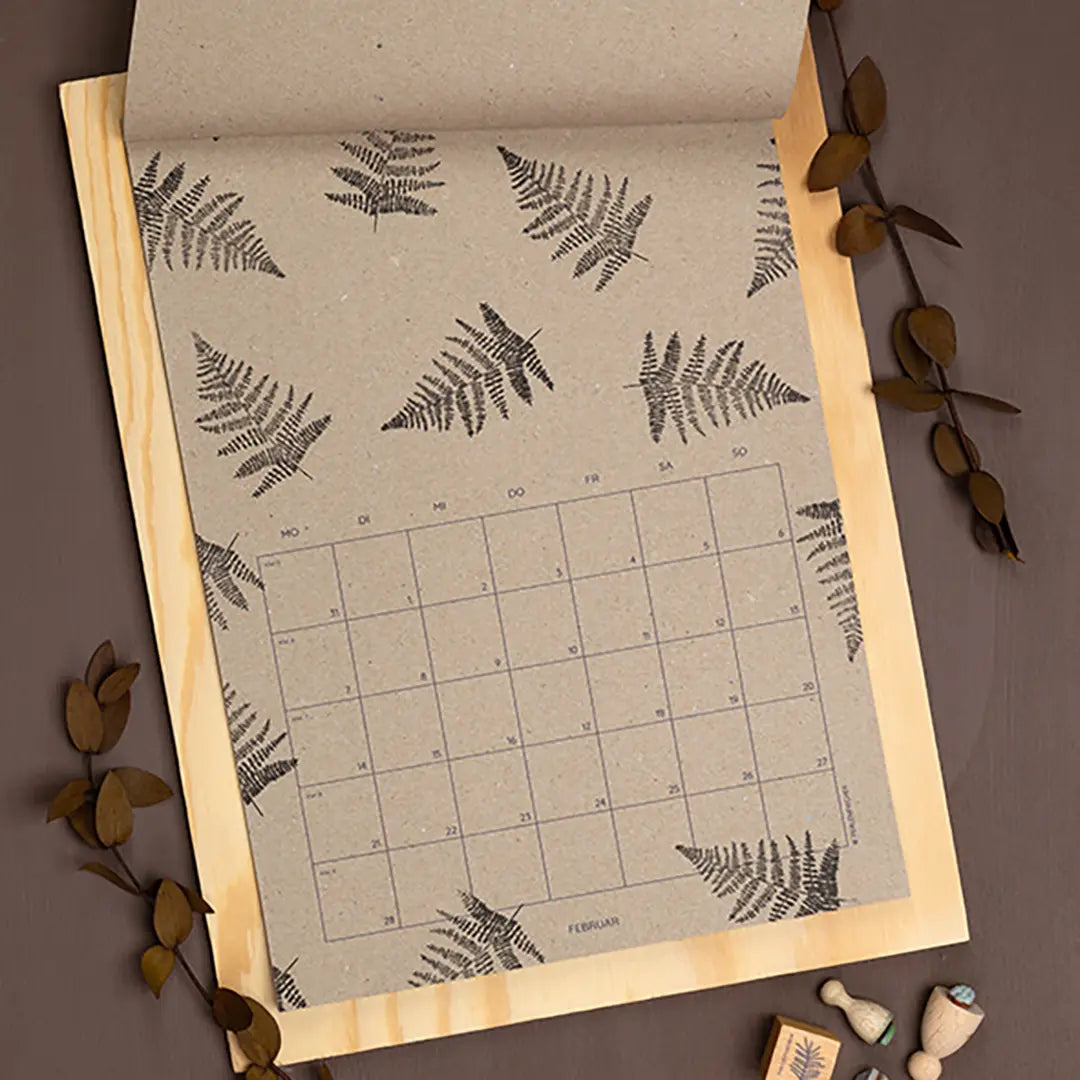 You can stamp a homemade calendar for your loved ones. You can get the free print template here. Let your creativity run free!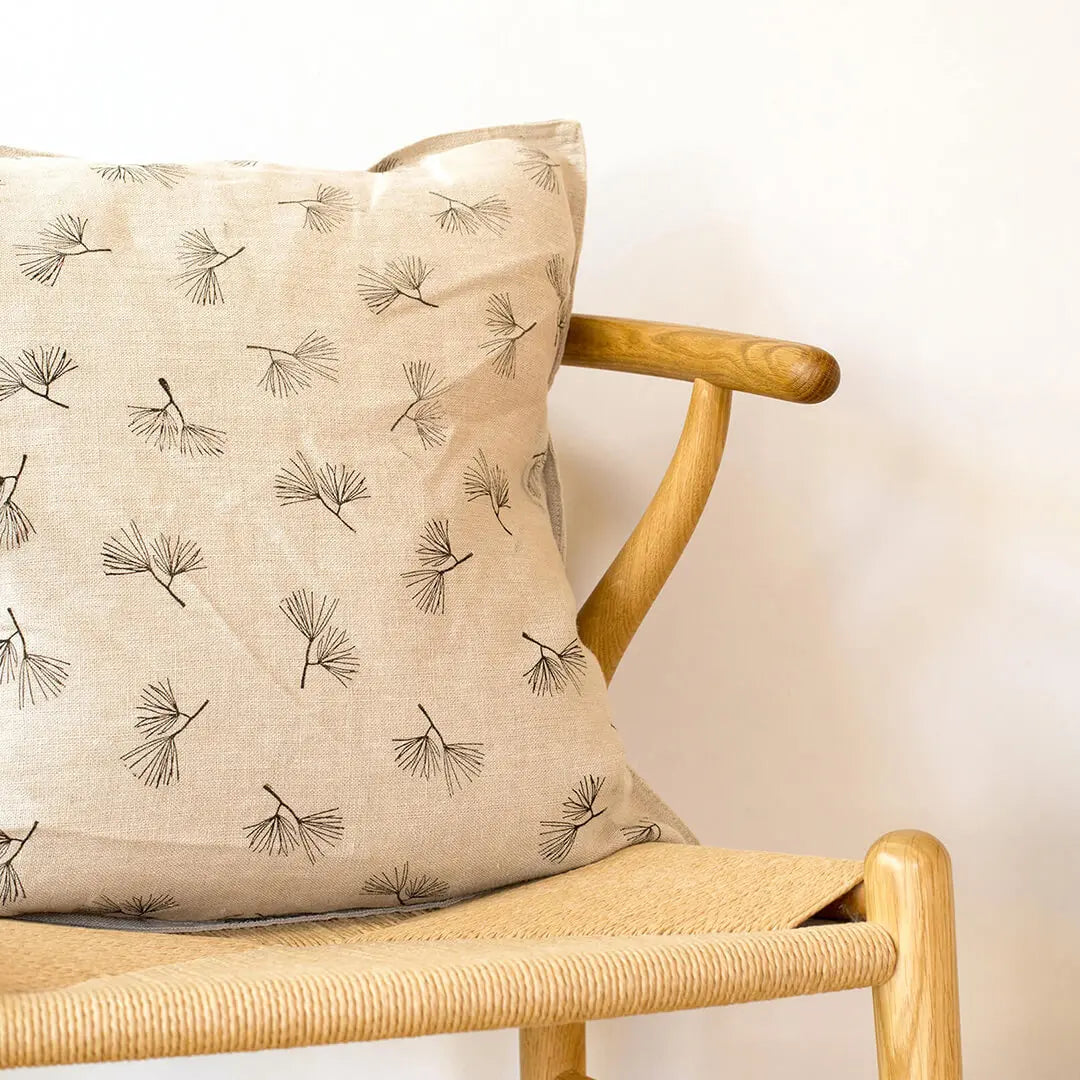 Stamp great decorative elements with plant motifs and textile ink. This way you create an individual highlight for your home.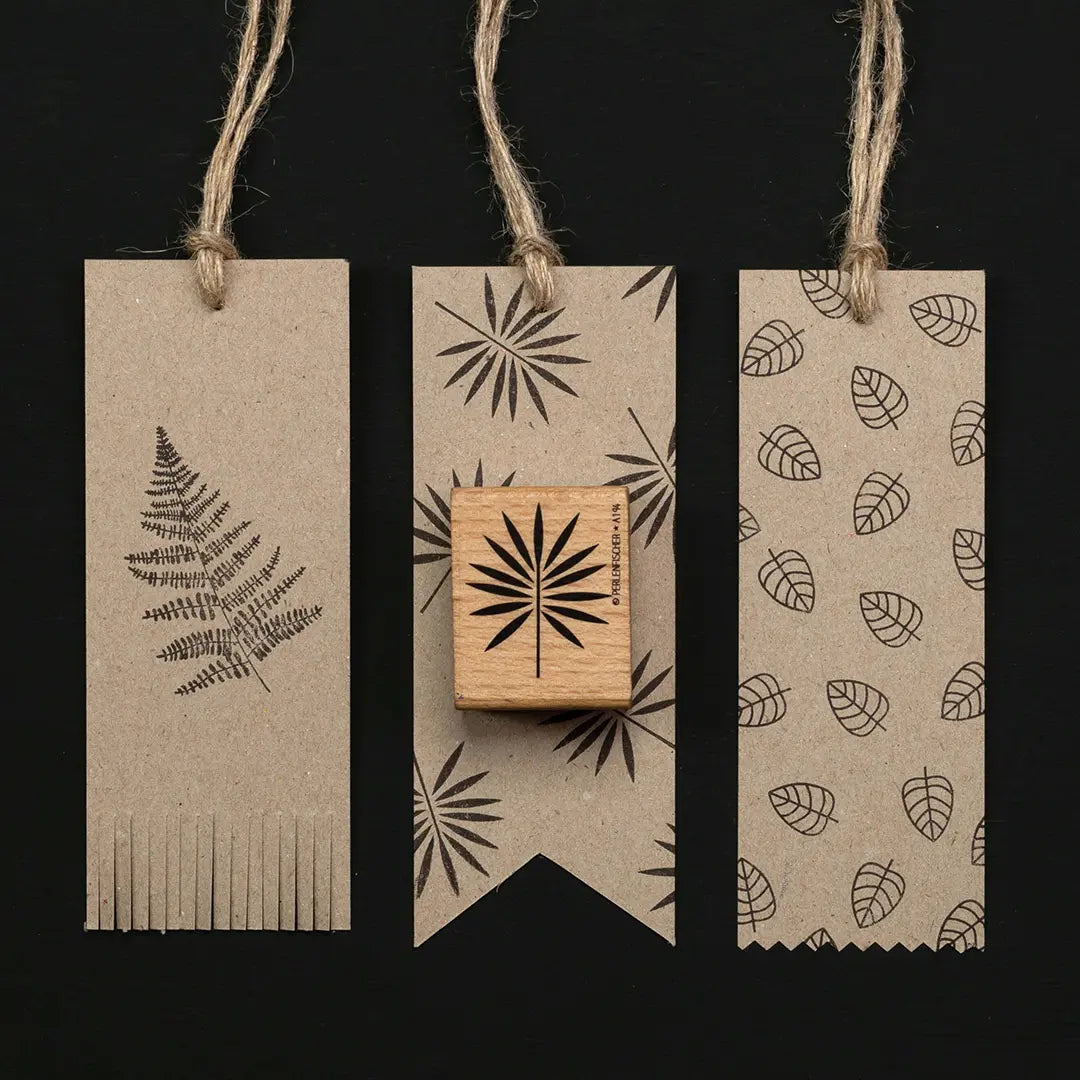 Make and decorate your own bookmarks. Cut some thicker paper according to your ideas, stamp it with, for example, beautiful natural motifs and tie a small piece of yarn to it.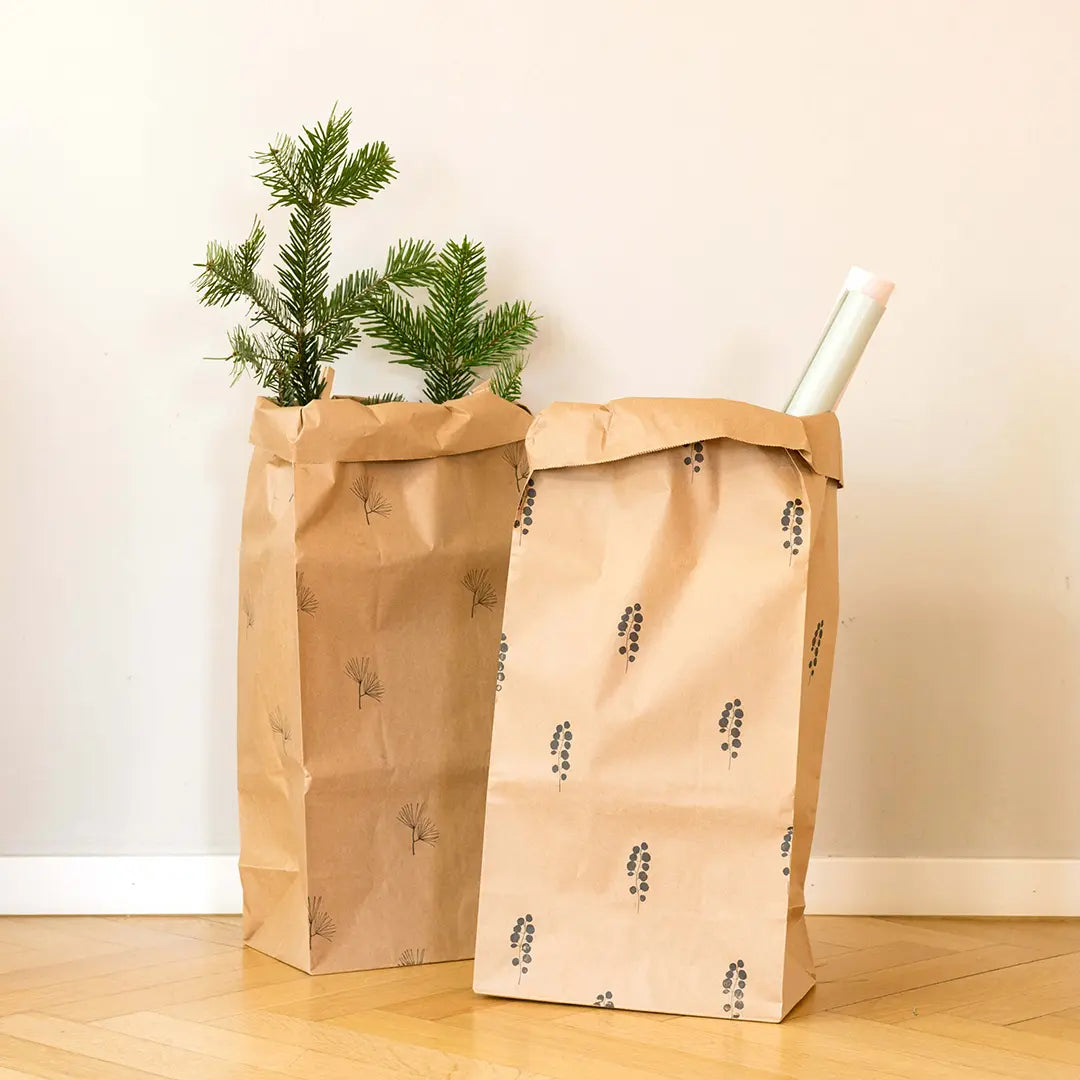 Stamp bags of your choice, whether made of paper or fabric. This way, storage utensils look much more attractive and decorative.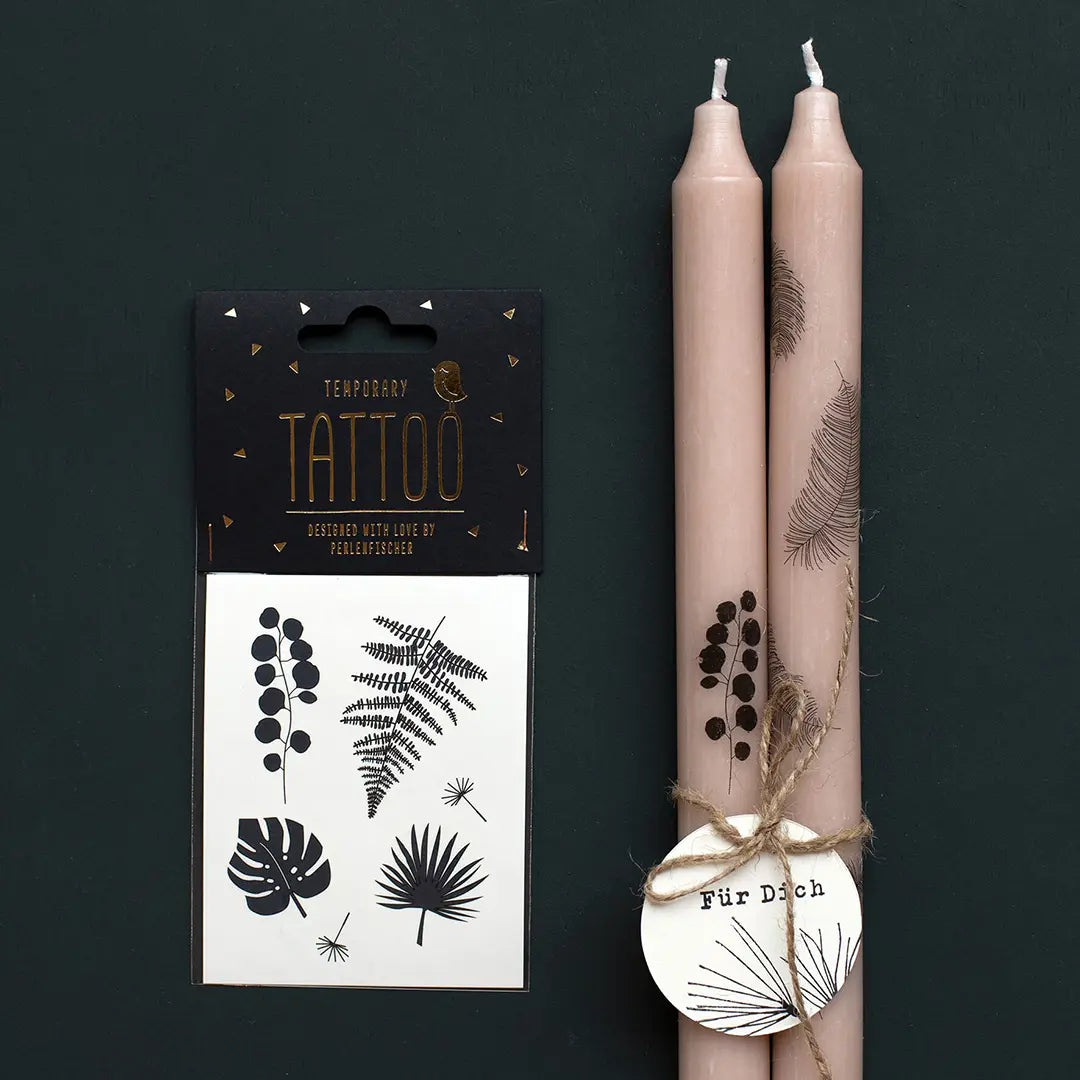 With our tattoo sheets you can easily prettify monotonous candles and give them away as a sweet decorative element. They can be applied just as easily as on the skin.
Which stamping techniques with flower stamps and leaf stamps are there?
Creative stamping techniques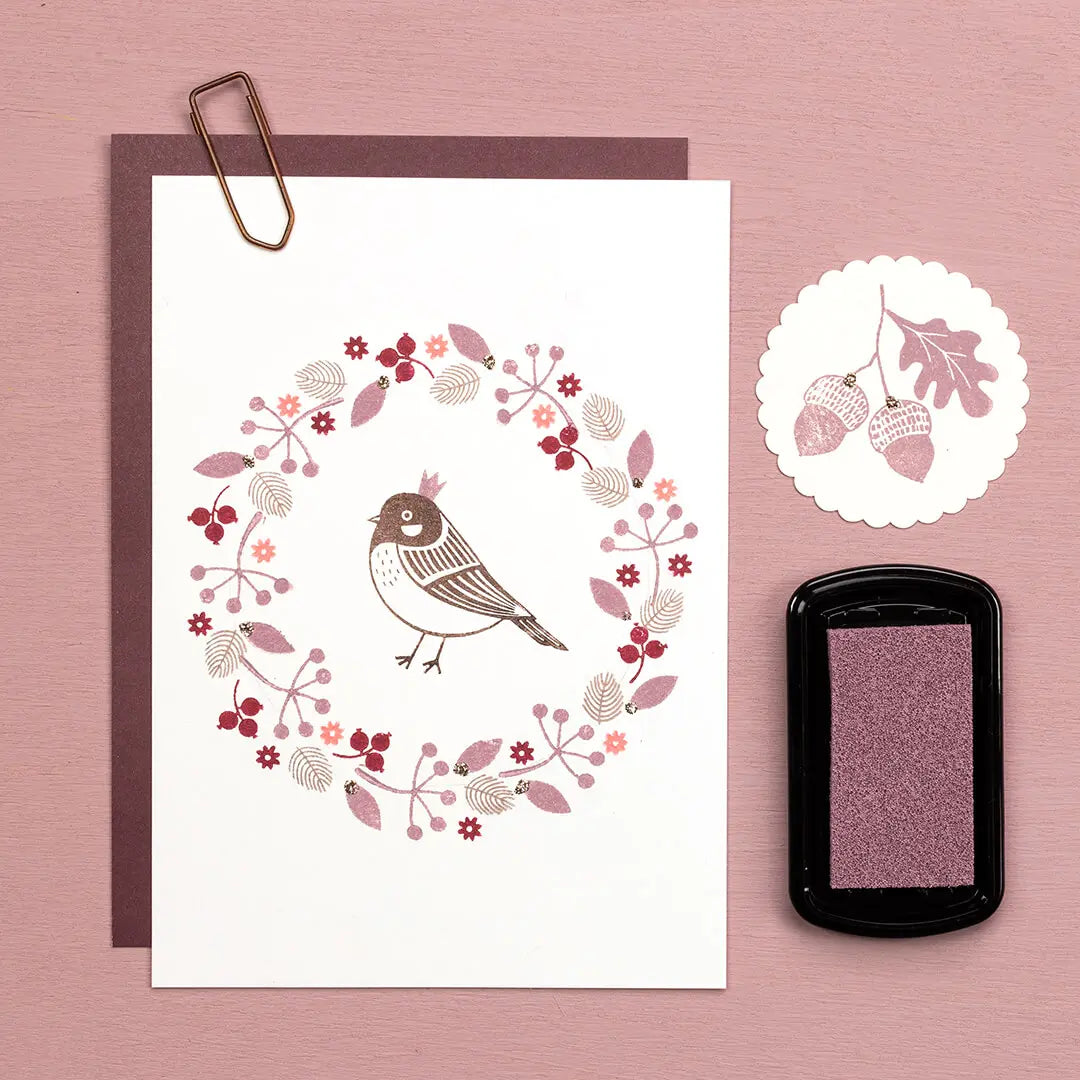 To stamp wreaths, it can be helpful to first draw a fine, round circle with our 75mm paper tag with a pencil. Stamp along this line so nothing can go wrong and you have a great symmetrical result.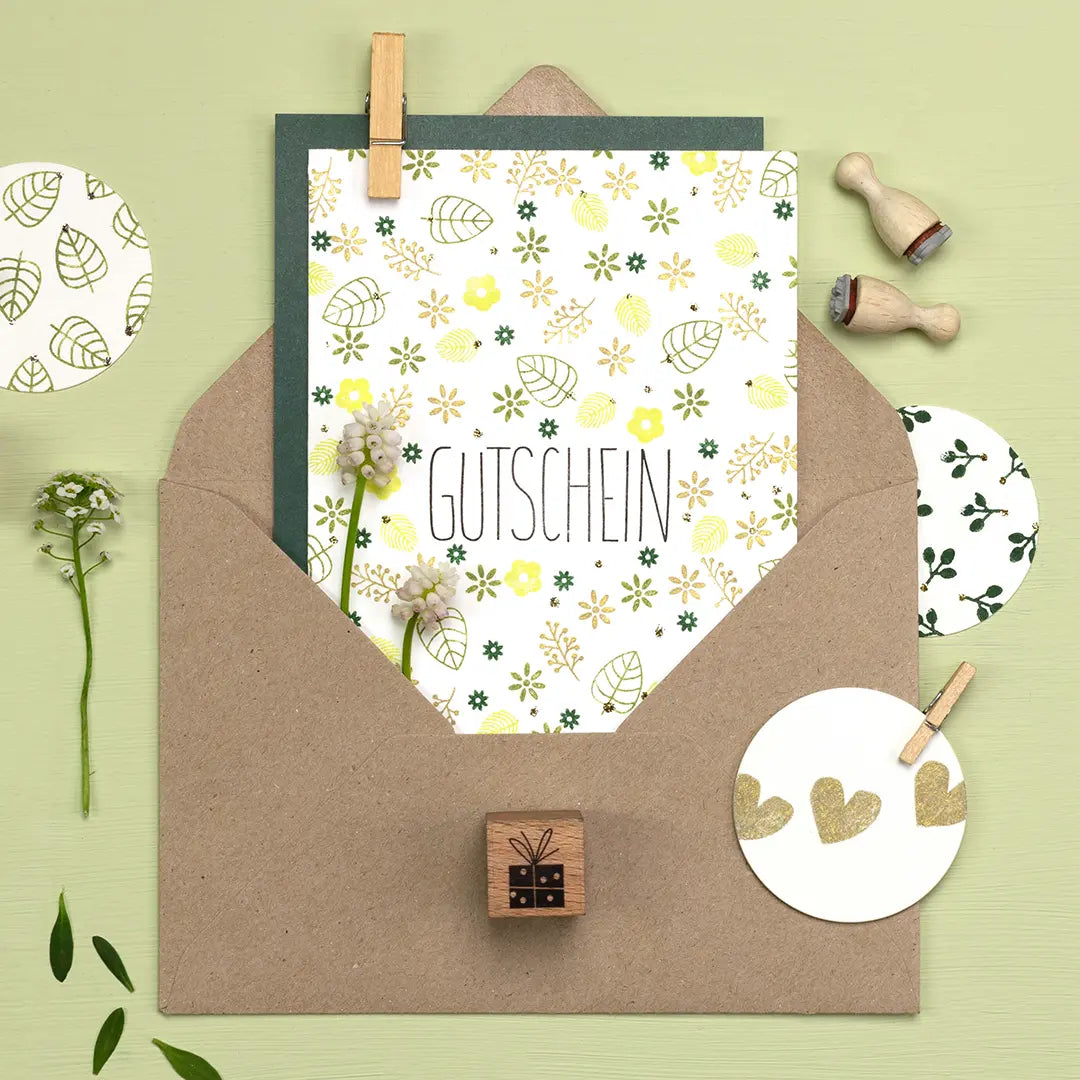 Pattern from plant stamps
This technique shows that sometimes it doesn't take much to stamp a special card. Choose a motif and stamp it in different colors all over the paper. It can also look nice if you turn the motif over and over again and also stamp beyond the edge.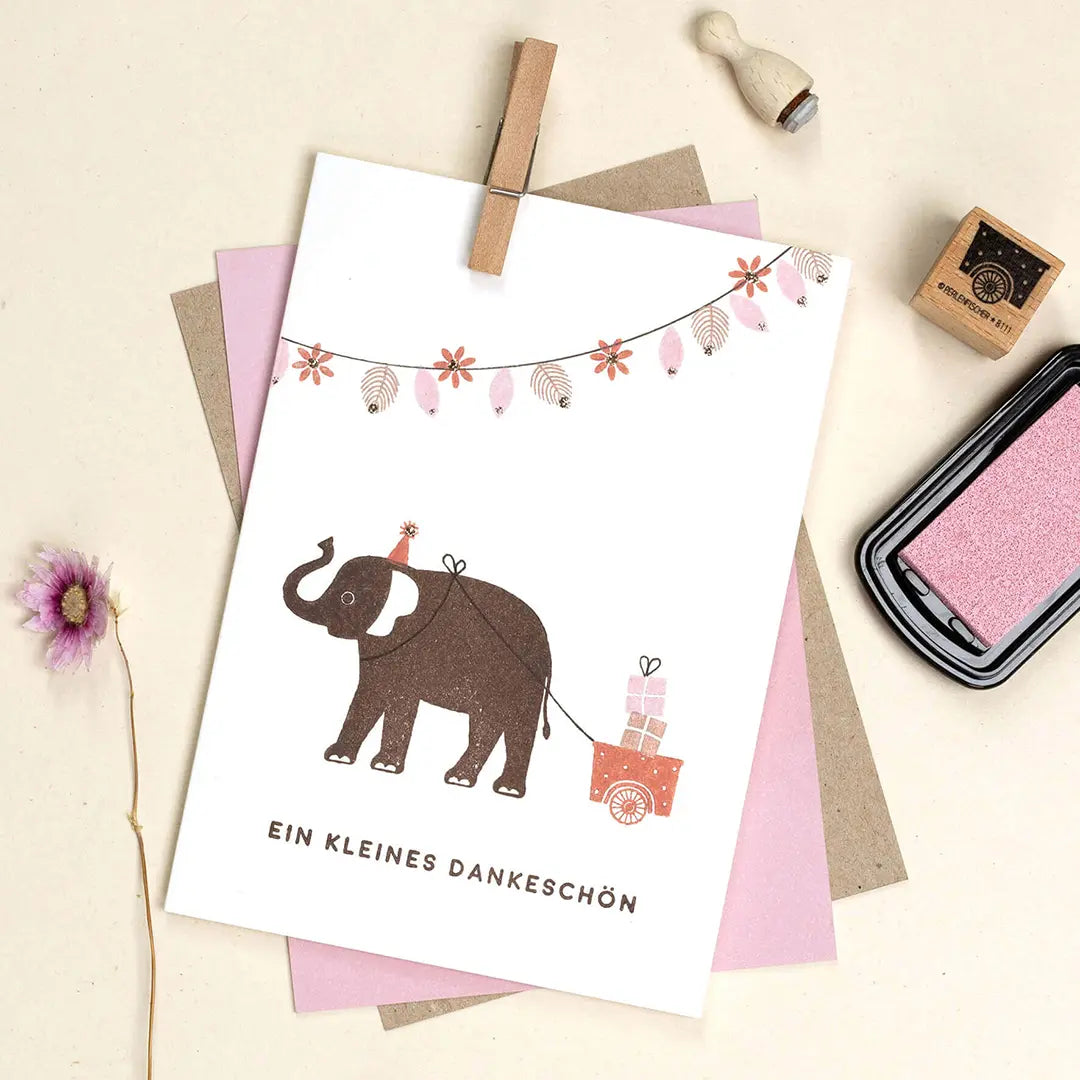 Place a plate of your choice over the edge of the paper and draw a line along it with fineliner. Stamp different motifs of your choice. This is a wonderful way to fill a card while giving it a more real dimension.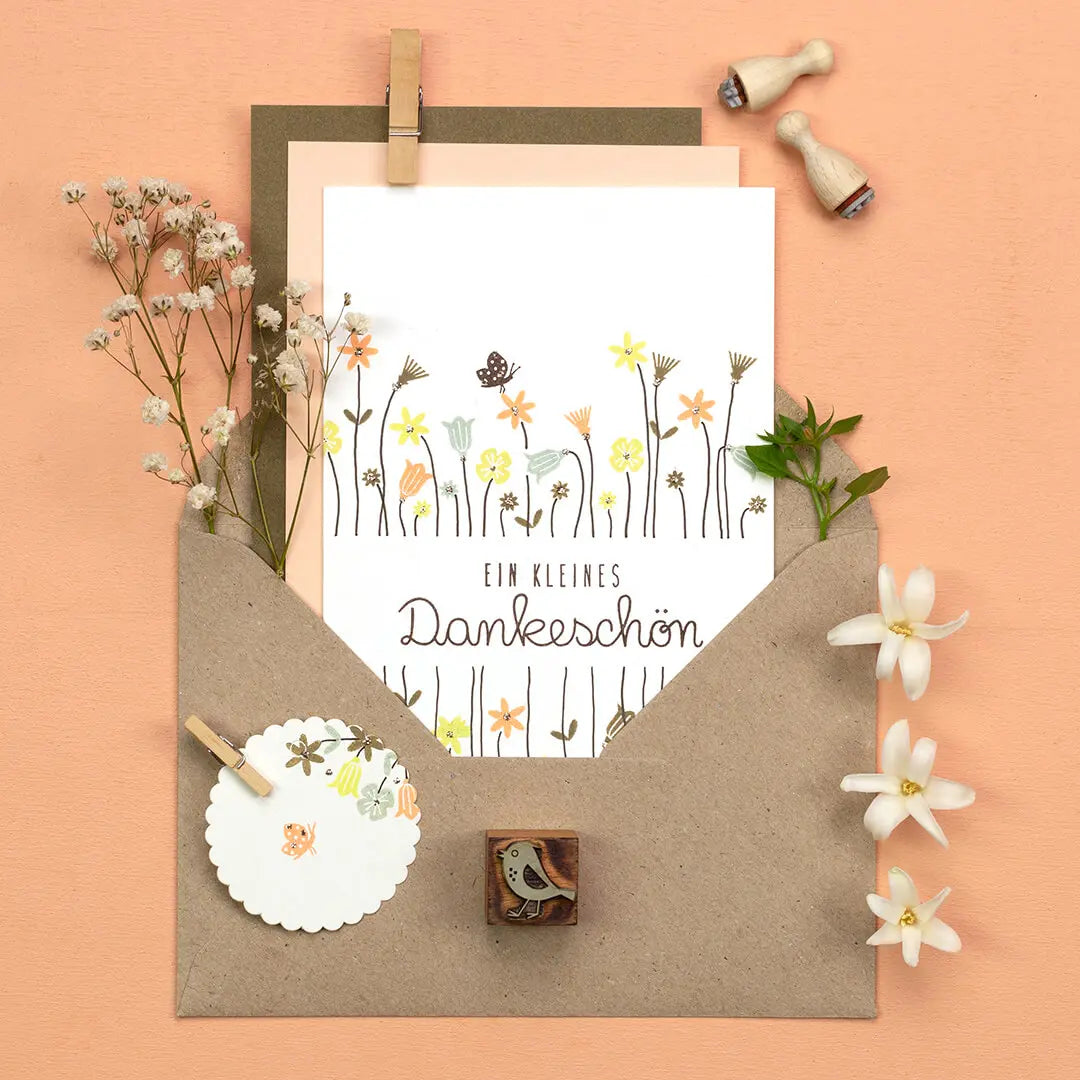 Place a small piece of paper on the card and stamp the flower meadow. You can then remove the banderok and place the text stamp.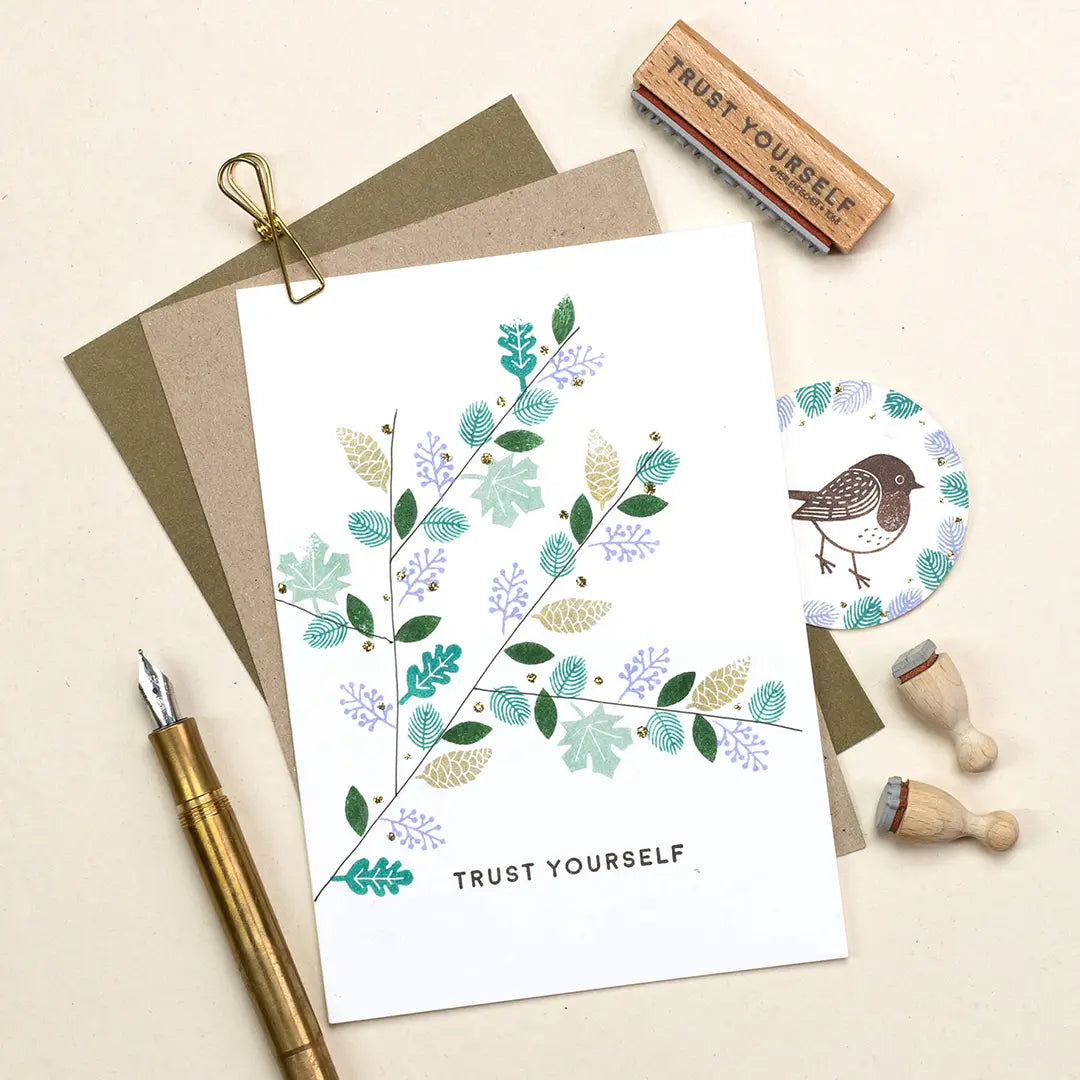 As you can see, you can even create small pictures with stamps. It doesn't matter whether it's trees, individual branches with birds on them or other motifs such as hearts, names and much more. There really are no limits!