Textile stamping ink - Unique motifs on all kinds of fabrics
Stamp your fabrics with waterproof textile stamping ink: from beautiful tablecloths, gift bags, pillowcases to tea towels and cloth napkins. Every piece becomes a unique!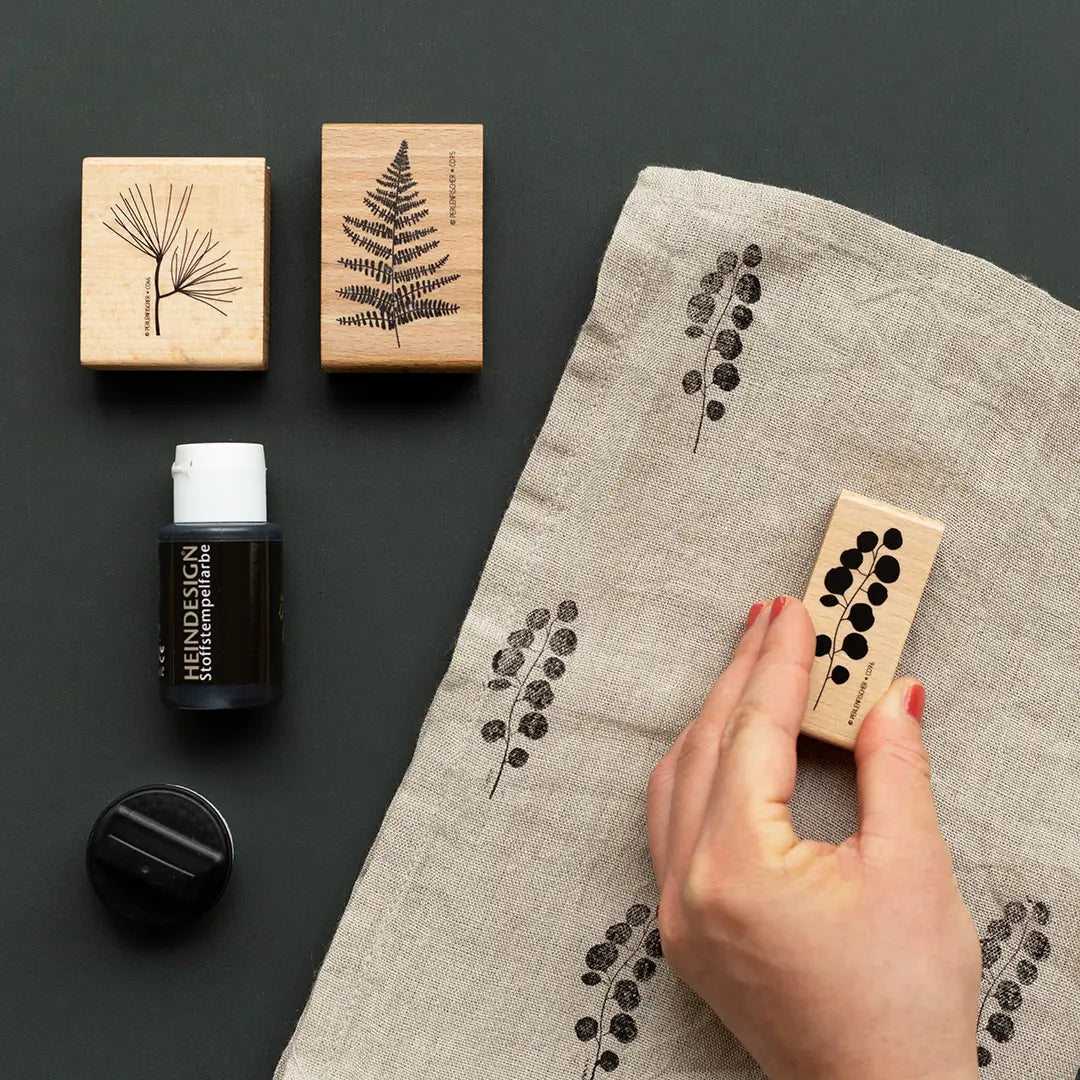 What can be stamped with textile ink?
Stamping ink for fabrics
Linen and cotton are particularly suitable for stamping - synthetic fibers rather less, because here the color is not so well absorbed. The structure makes the difference: The finer the fabric, the more detailed the motif!
The textile ink comes in a set with a sponge. So you have everything you need to stamp straight away and get creative. Stamp T-shirts, tablecloths, pillowcases, napkins, tea towels, gift bags and much more.
How do I stamp on fabrics?
Step by step guide
Step 1: Prepare a base, the fabric and a cardboard or an old plate for the ink.
Step 2: Put some fabric stamp ink on the cardboard and apply it with the sponge on the rubber of your stamp motif until the imprint surface is evenly wetted.
Step 3: Now press the motif stamp onto the fabric with even pressure. Repeat the impression as often as you like, applying new ink each time.
Step 4: We recommend that you let the fabric dry for about 48 hours, because then the color will last for sure when washing up to 40 °.
We have many great video tutorials where you can watch the individual steps again in detail!
Textile stamps
Stamp fabrics with nature motifs
Flowers, leaves, blossoms, branches & Co. are wonderfully suitable as stamp motifs for fabrics, as they fit perfectly with the natural look such as linen and cotton. For great plant and nature motifs feel free to explore our category stamps flowers & leaves.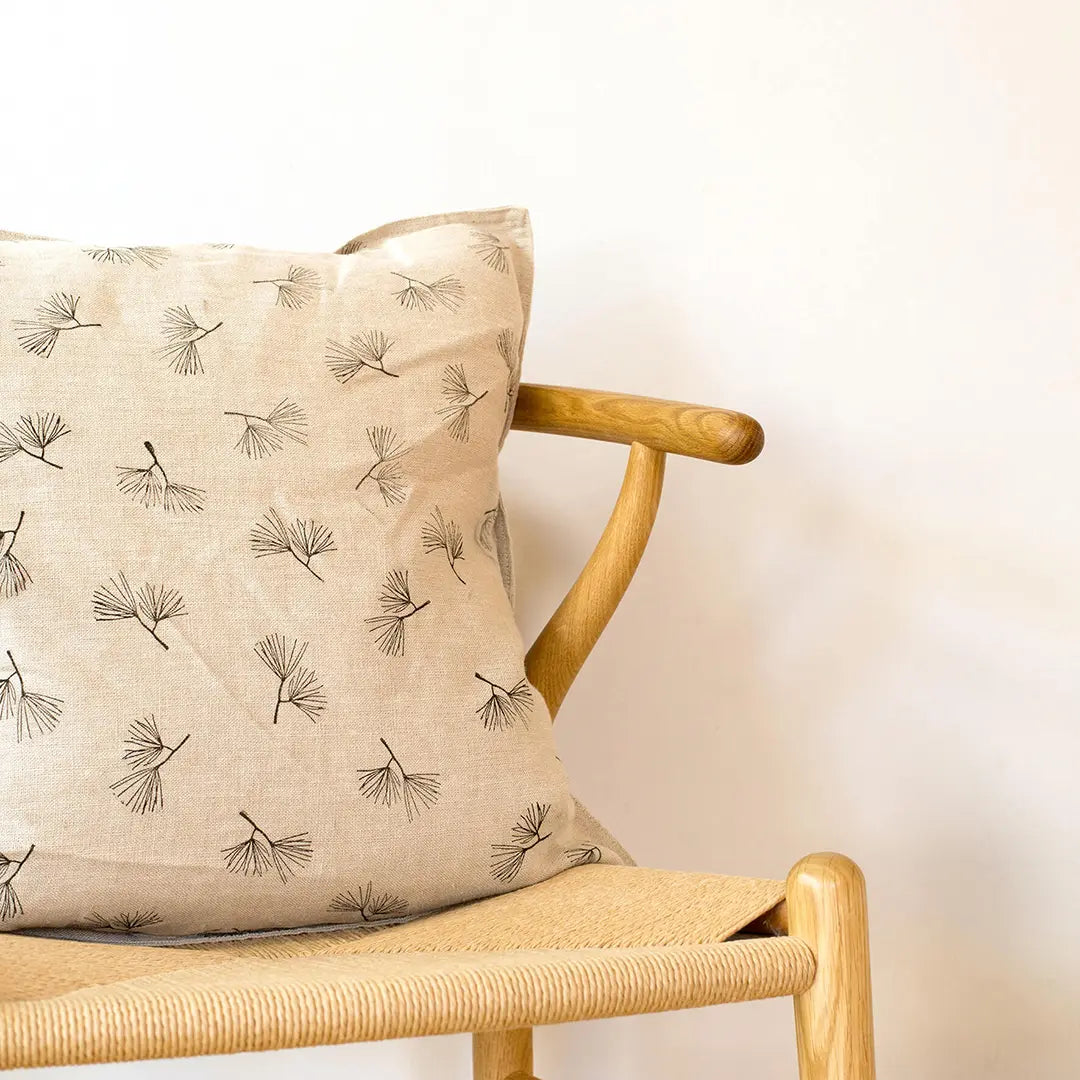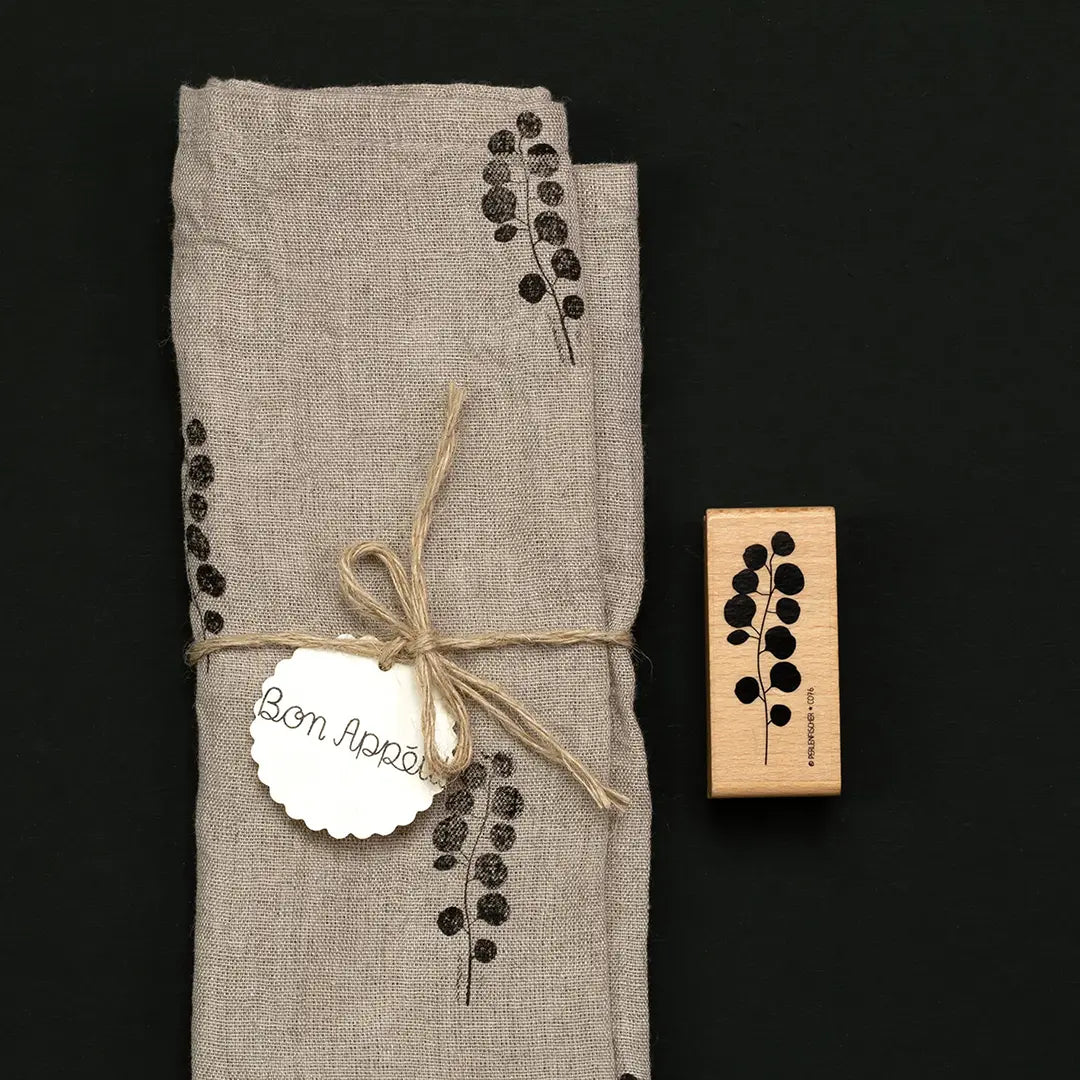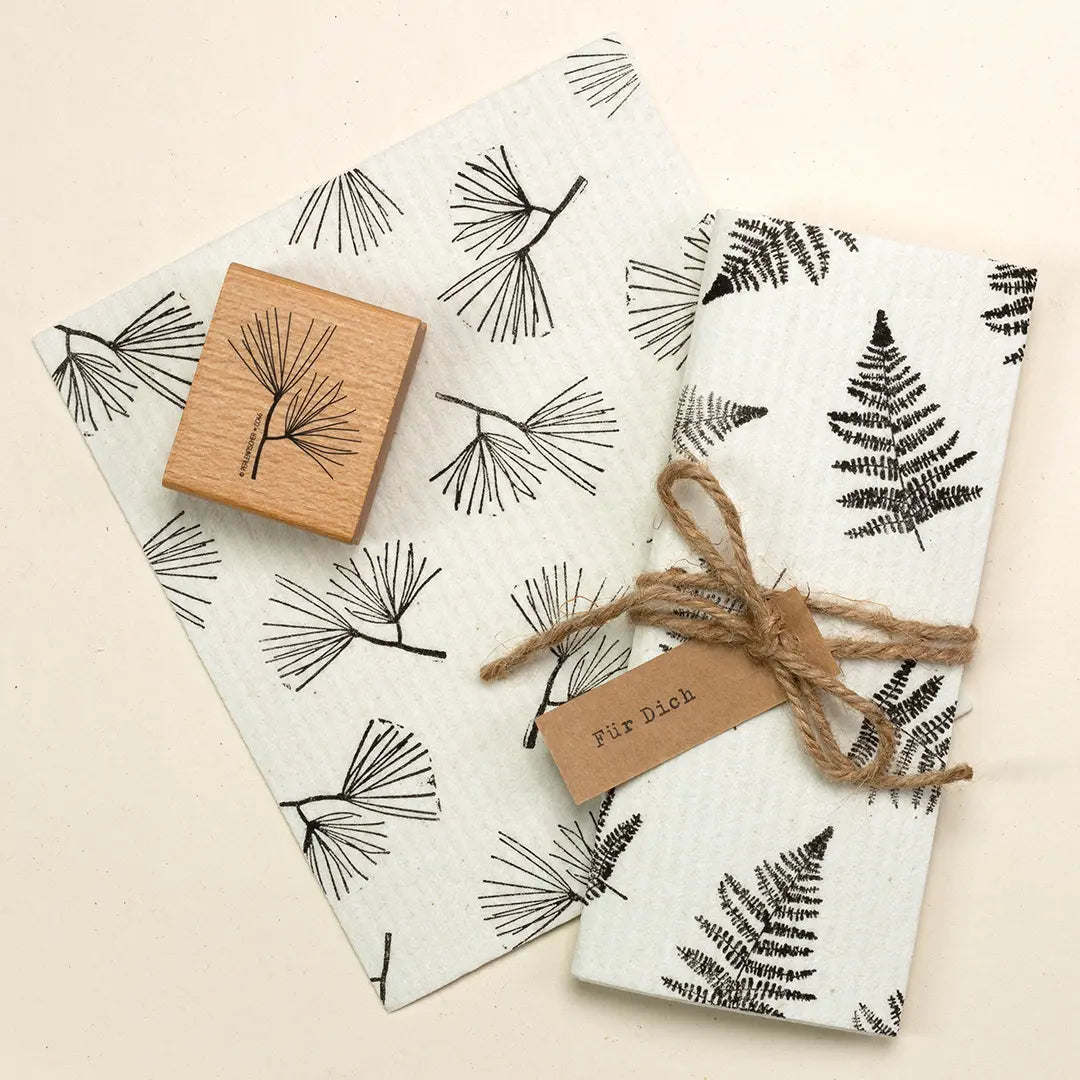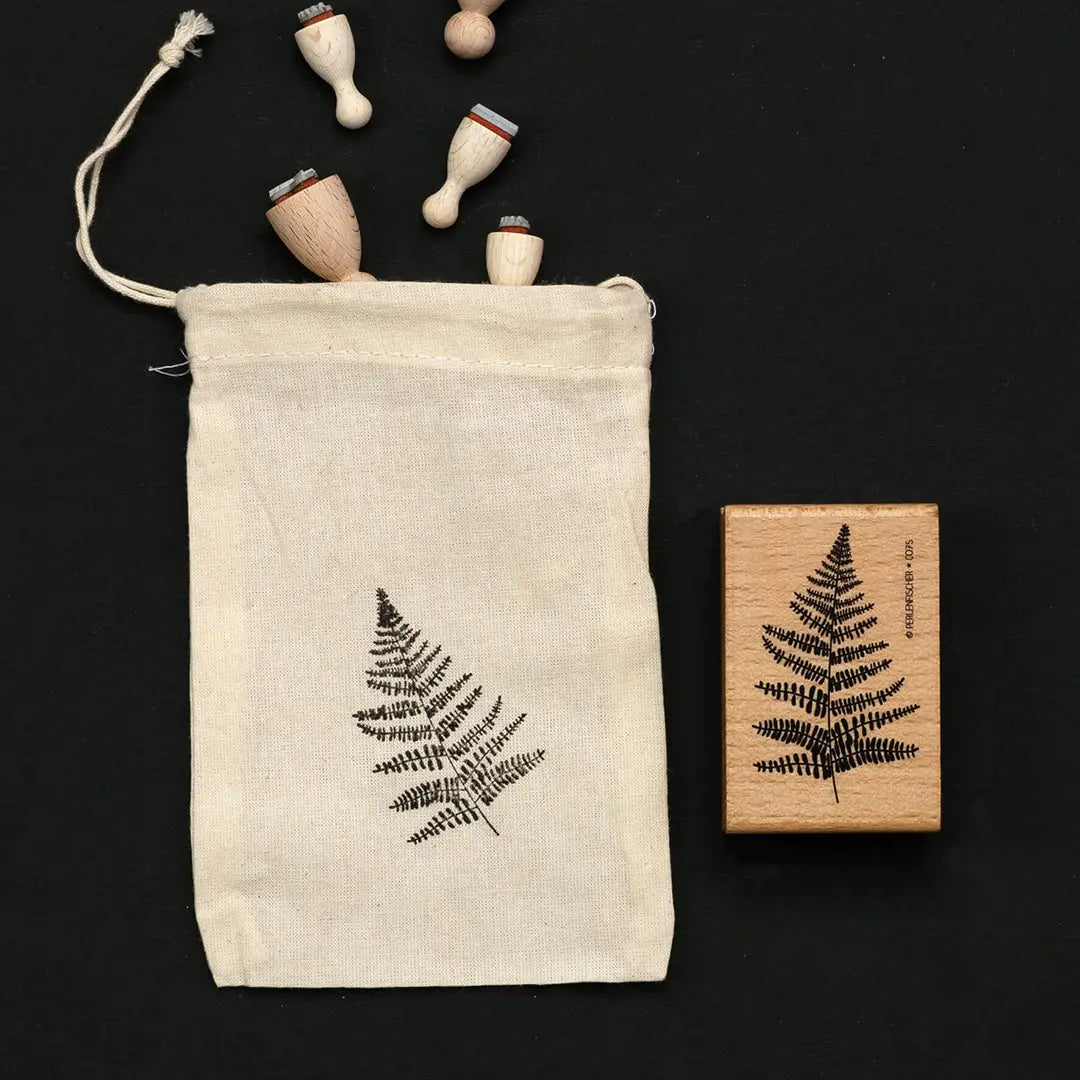 Stamping ink for fabrics
Design a pencil case
Stamp your children a unique pencil case for their first day of school. For this you can use many different great stamp designs. Take a look at our category and find cute children's motifs and many DIY's.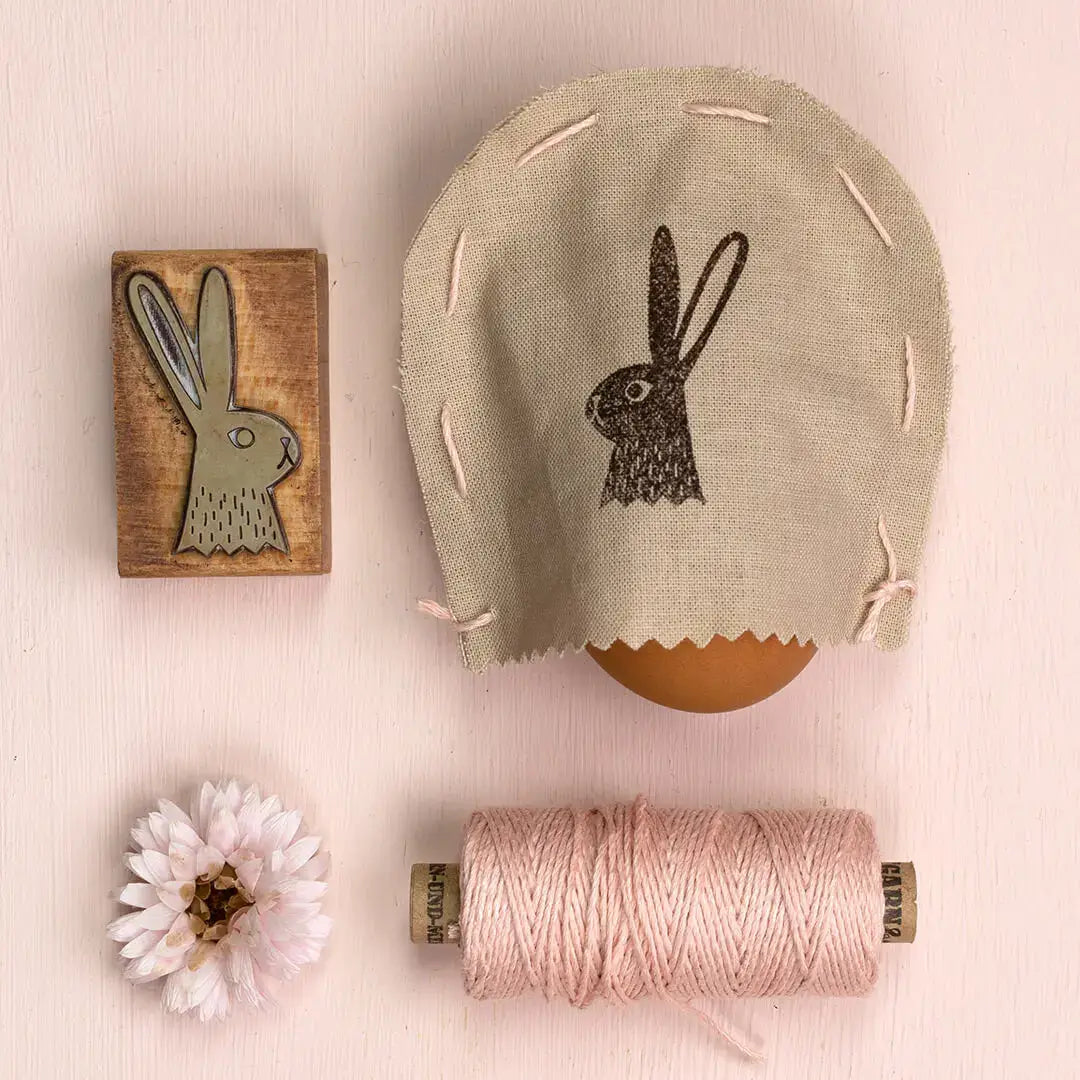 Stamping ink for fabric
DIY egg cosy with stamps
Make your own egg cosies easily with our template. Cut a piece of fabric, sew the edges together with thread and tie the ends. Finally, stamp the fabric with Easter motifs - your individual egg warmer for Easter is ready! For more cute Easter designs, check out our great Easter stamps: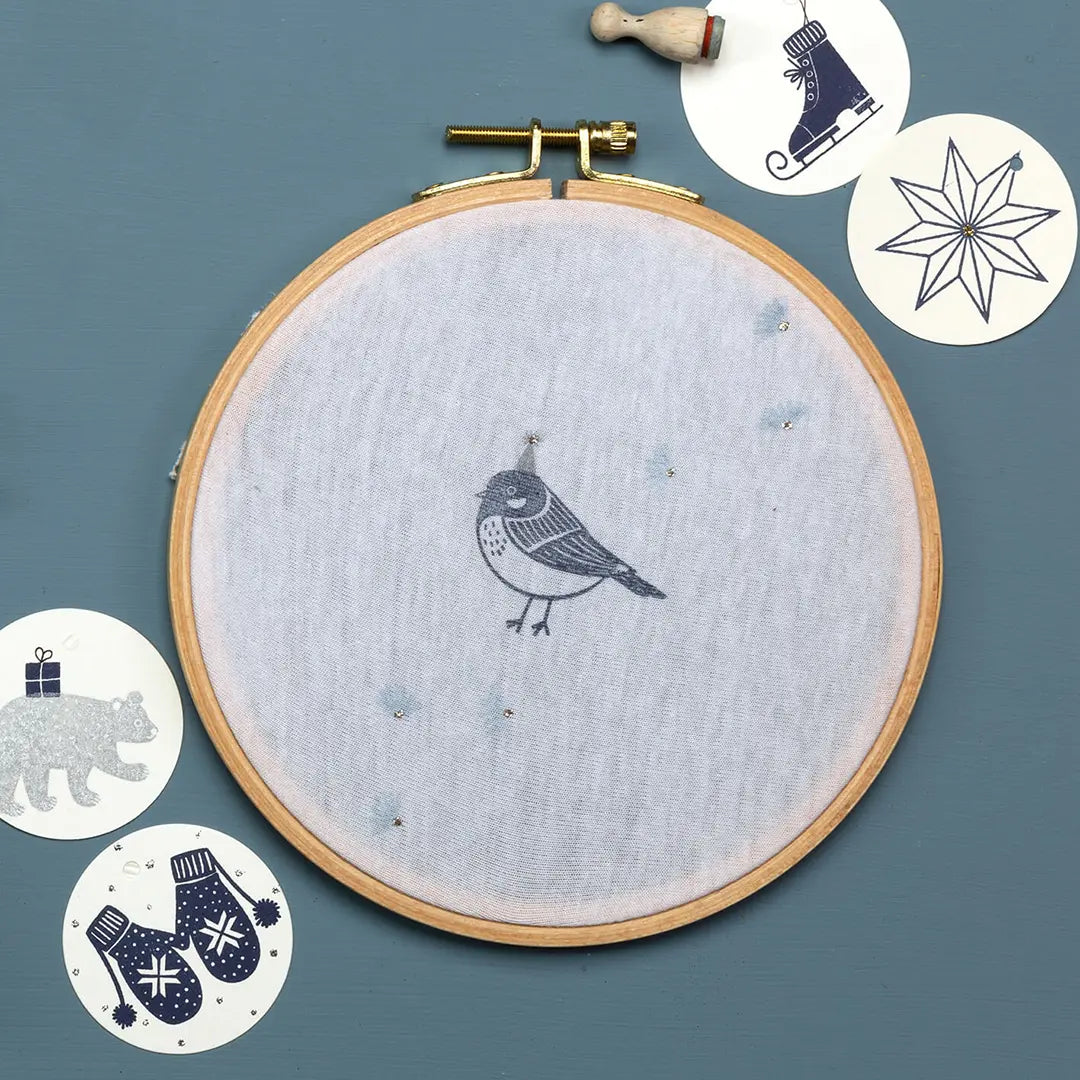 Textile stamps
Fabrics with animal prints
Animal stamps are our absolute favorite motifs. They simply fit all occasions and can be combined wonderfully. Put cute objects on their heads or backs, let them pull small things like a sled or put them on branches and co.
Textile inks for Christmas
Stamping fabrics christmas-style and festive
Create great Christmas gifts, Advent calendars and decorations for Christmas Eve. Unique festive stamp designs and lots of beautiful DIY's can be found under Stamp Christmas.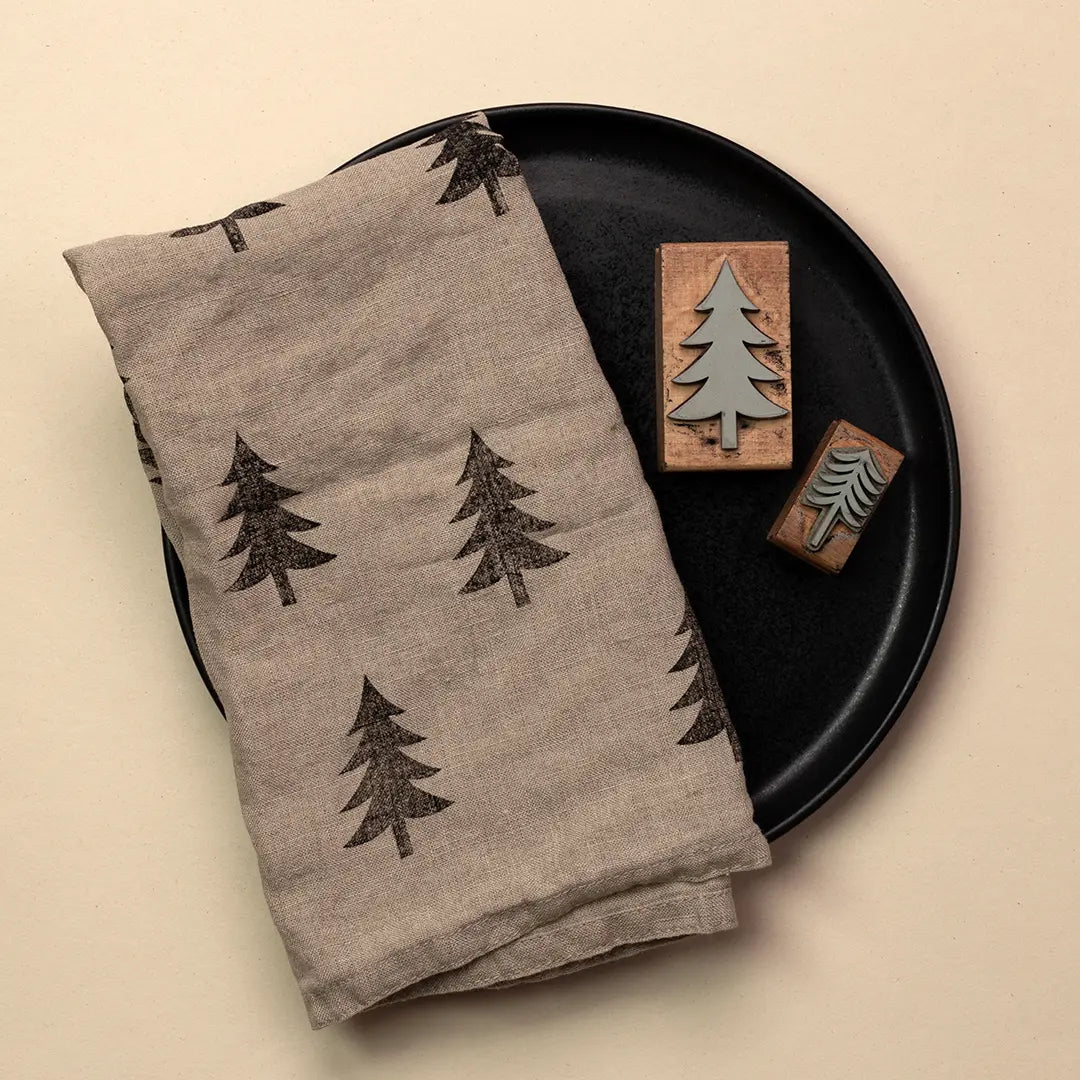 Linen napkin for Christmas Eve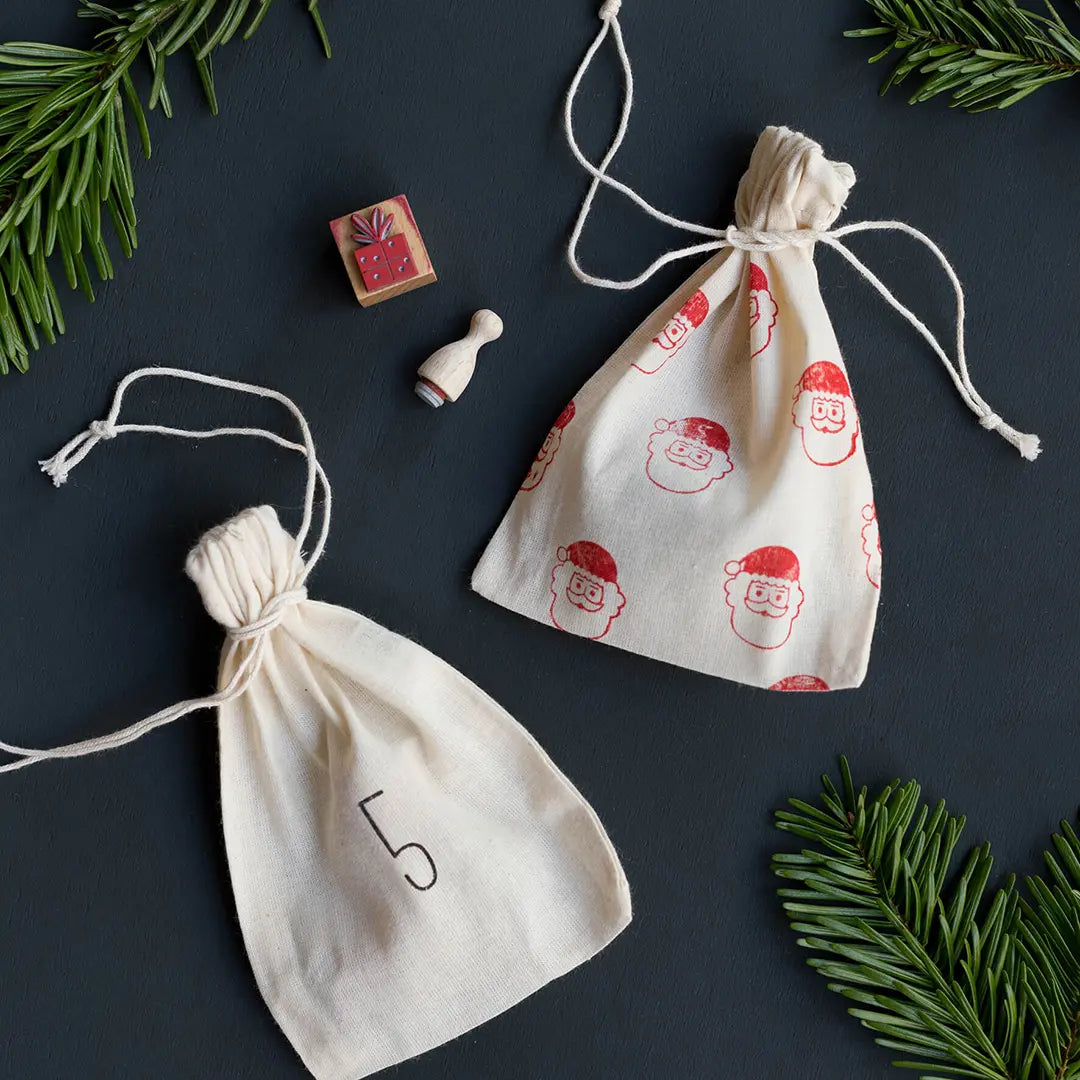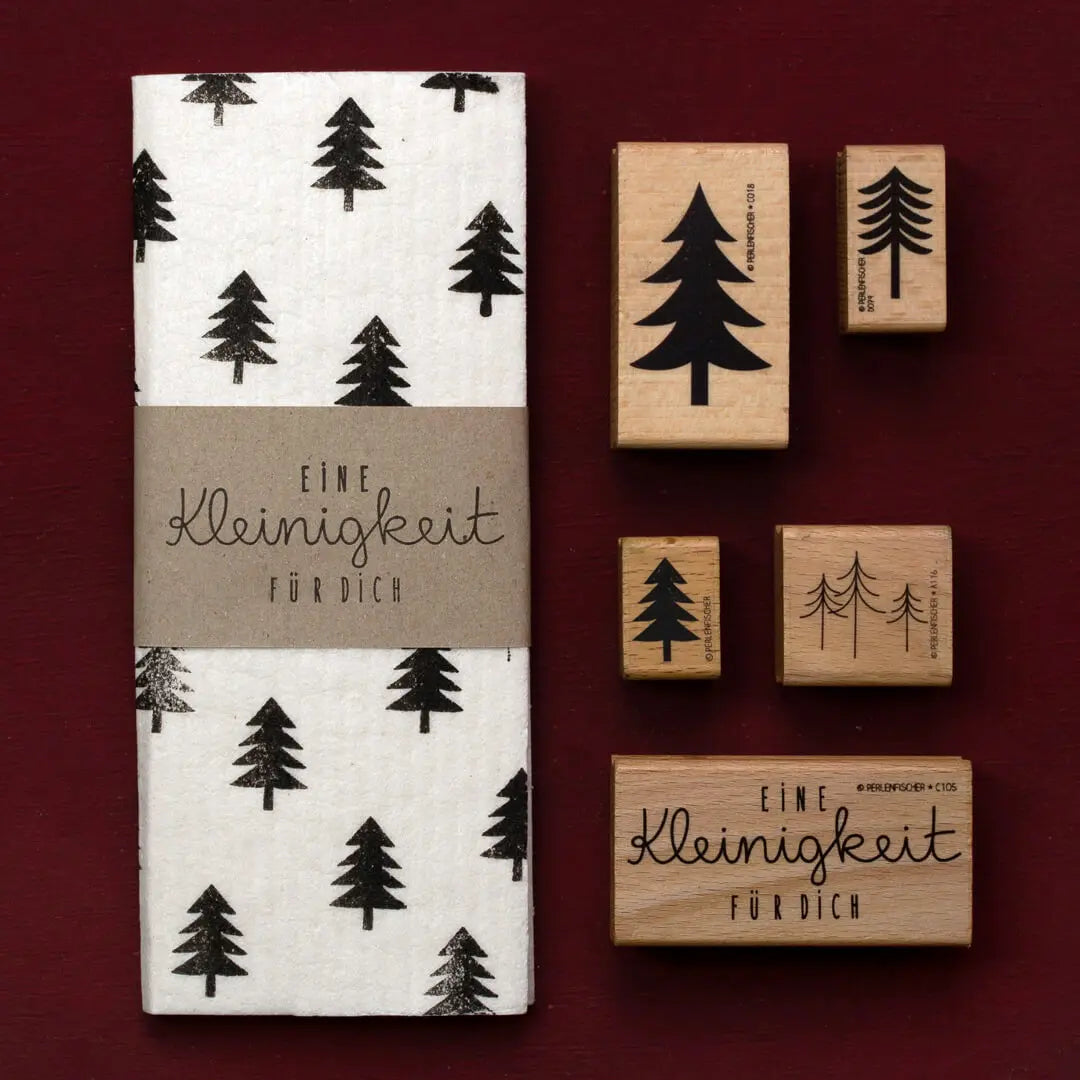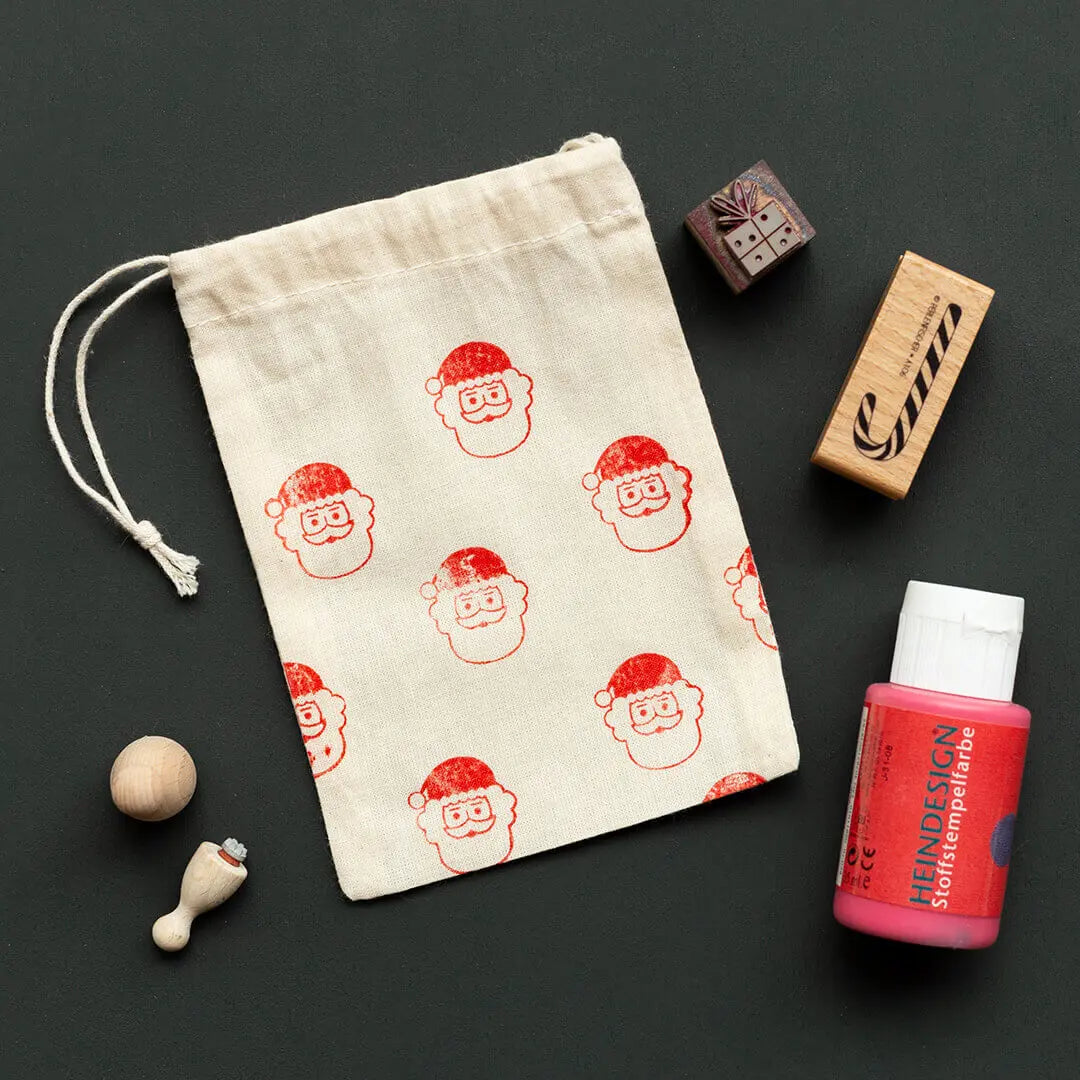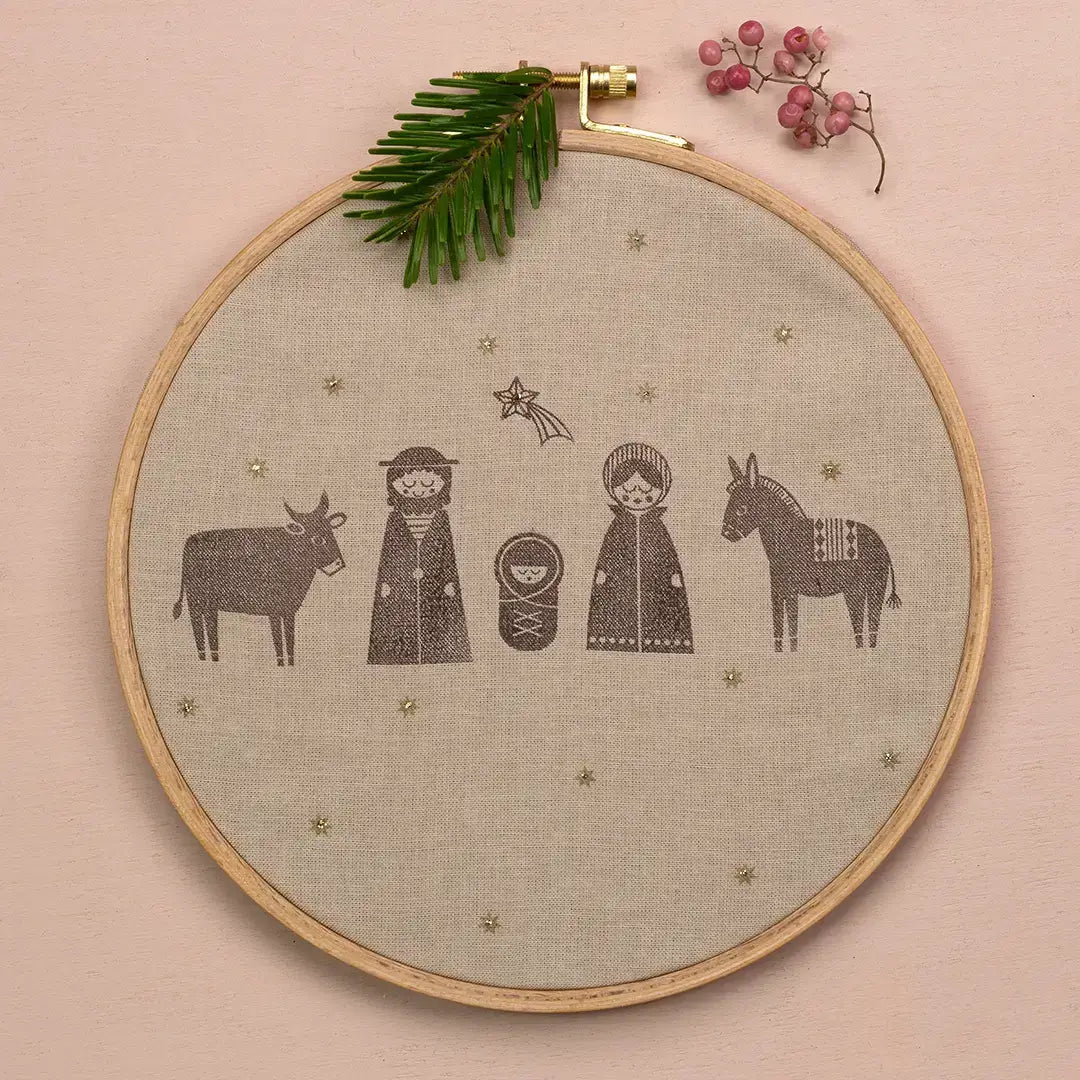 Textile stamps
stamped fabrics in an embroidery hoop
Stamp a beautiful fabric and put it in an embroidery hoop. That way you can give away a great present that you can hang up wonderfully in your own home as a decoration. Here we have stamped a festive scene with the stamp set Nativity. For even more harmonizing and coordinated motifs, take a look at our category: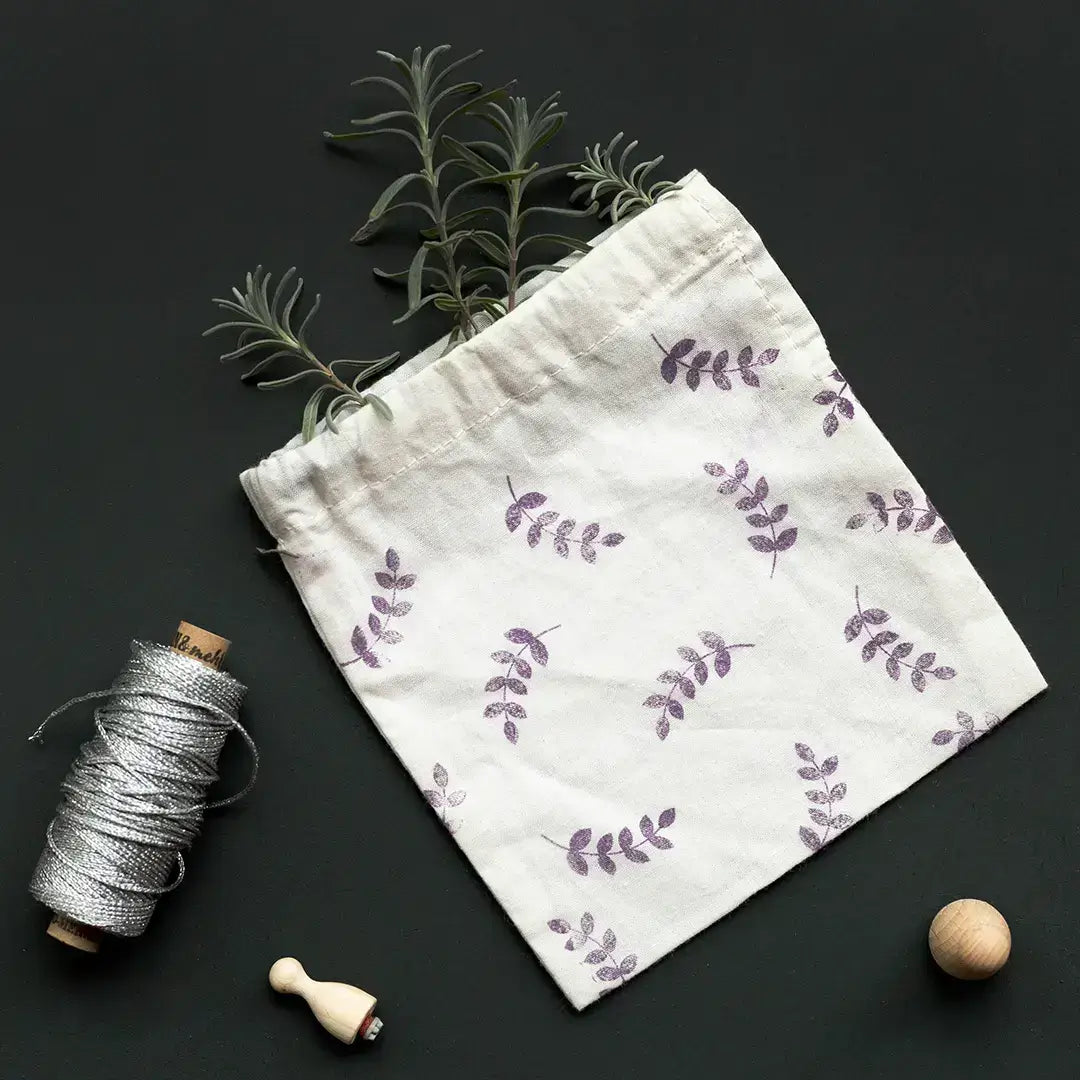 Ink pads textile
Pigment ink pads
You can also stamp on fabrics with our ink pads. So you have an incredibly large selection of ink colors, with which you can decorate textiles. Just note that these, compared to the textile stamping inks, are not washable. Thus they are suitable for great decorative fabrics!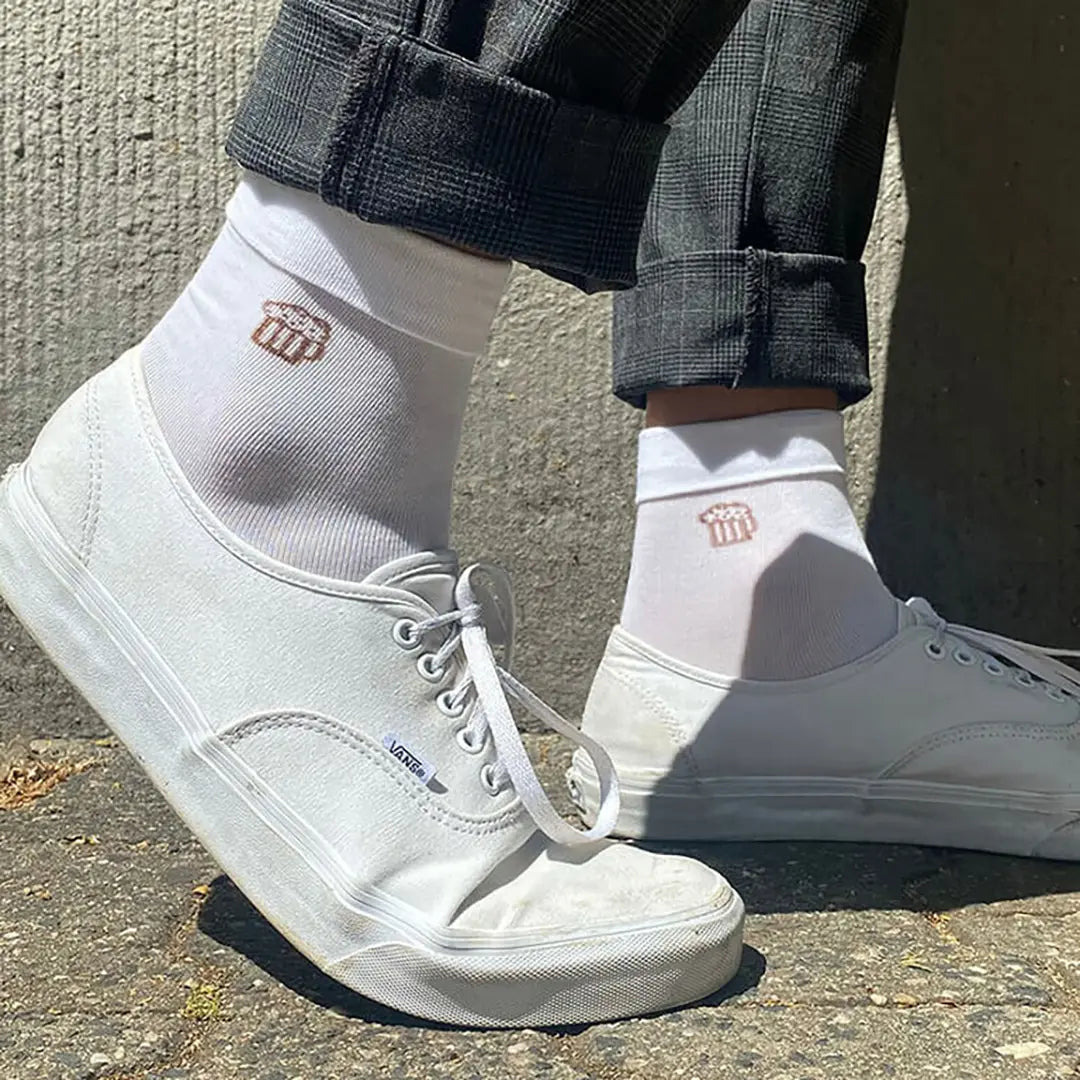 Stampin on textiles
stamping on clothes
Stamp your own gifts for the birthday. For example socks that you can decorate with motifs of your choice.
Tip: Put a cardboard under the clothing fabric, so you can press the stamp much better and the stamp imprint is ideal!
Unique party motifs can be found under: