Embossing powder, embossing dryer and other accessories
Your stamped cards, gift boxes, tags and much more get a very unique look through the shimmer and the special feel of embossing. Here you will find everything you need for it: embossing powder, ink pads & embossing dryer.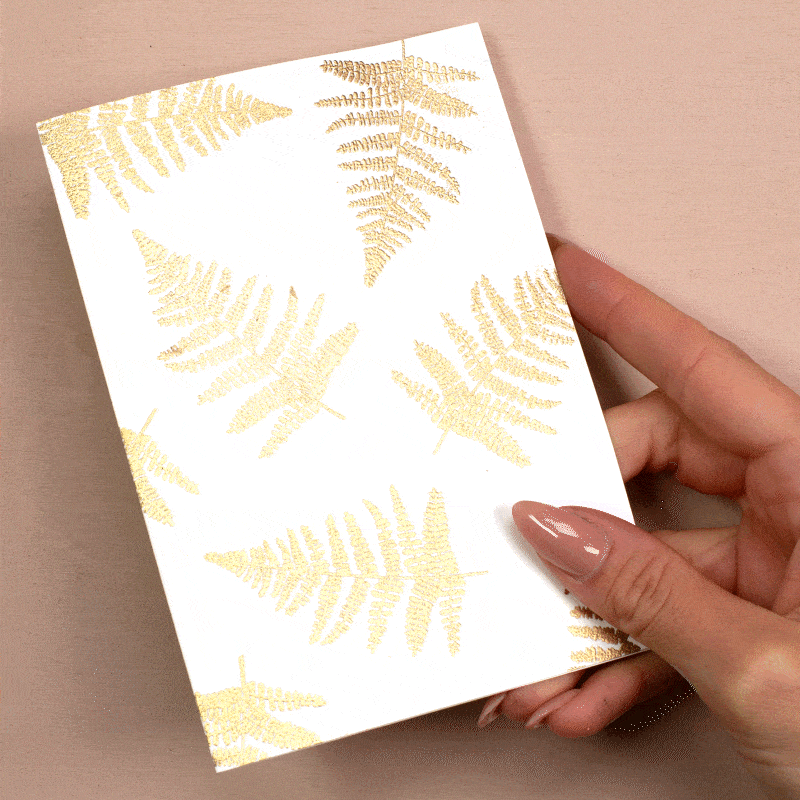 What is so special about the embossing technique?
Enhancing your cards
The special thing about the embossing technique you can not only see, but also feel. Embossing highlights a motif wonderfully and makes it shimmer uniquely. The lacquer-like coating feels really high-quality. Through the combination of different powder colors and ink pads you get unique effects.
By the way: Through the heat gun, the stamp ink is dry and sealed in seconds.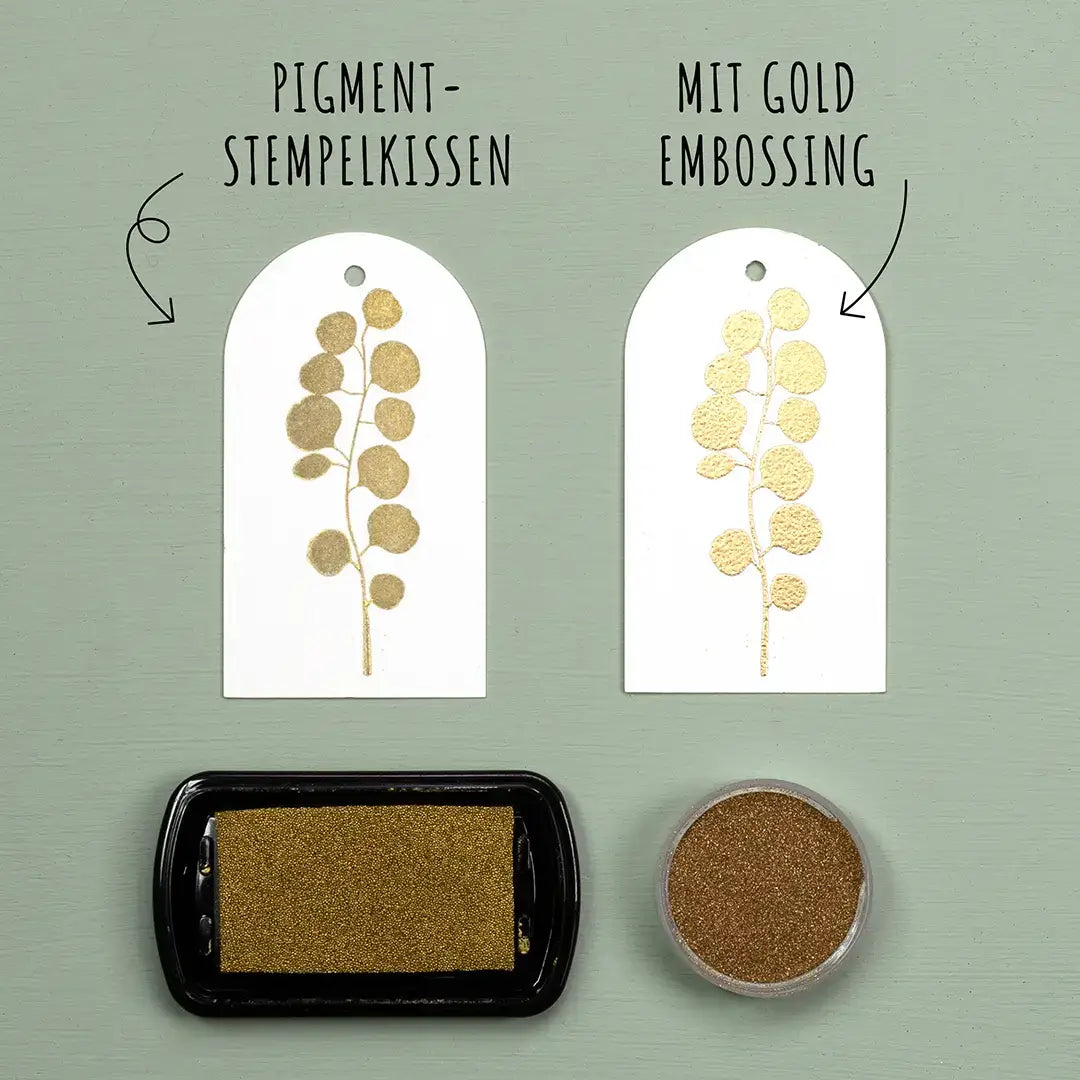 Embossing ink pad & Embossing Powder Gold
Glitter, Glamour & Gold
Gold is simply an all-rounder! Use the gold ink pad with the gold embossing powder, so you get twice the amount of shimmer. Our metallic ink pads are perfect for the embossing technique because they are wonderfully adhesive. However, you can just as easily use any other ink pad. They give an incredibly colorful look with the transparent embossing powders.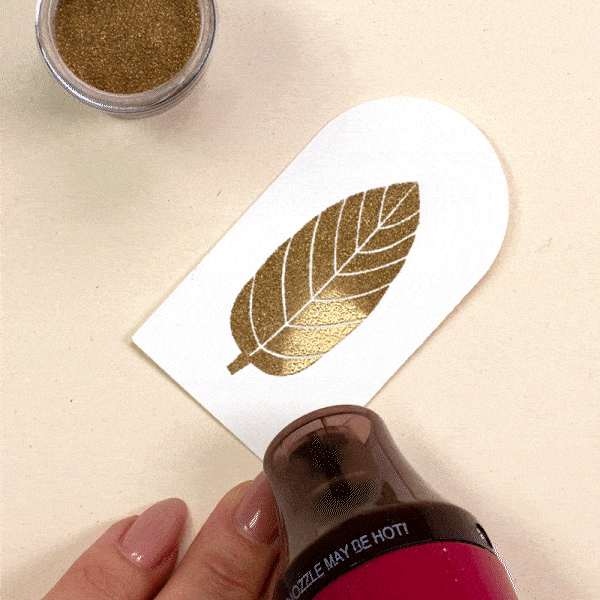 Is there a special embossing dryer / embossing machine?
The embossing heat gun
Use a special embossing heat gun to melt the powder. Please note: A hair dryer will not be hot enough or will blow the powder off the paper.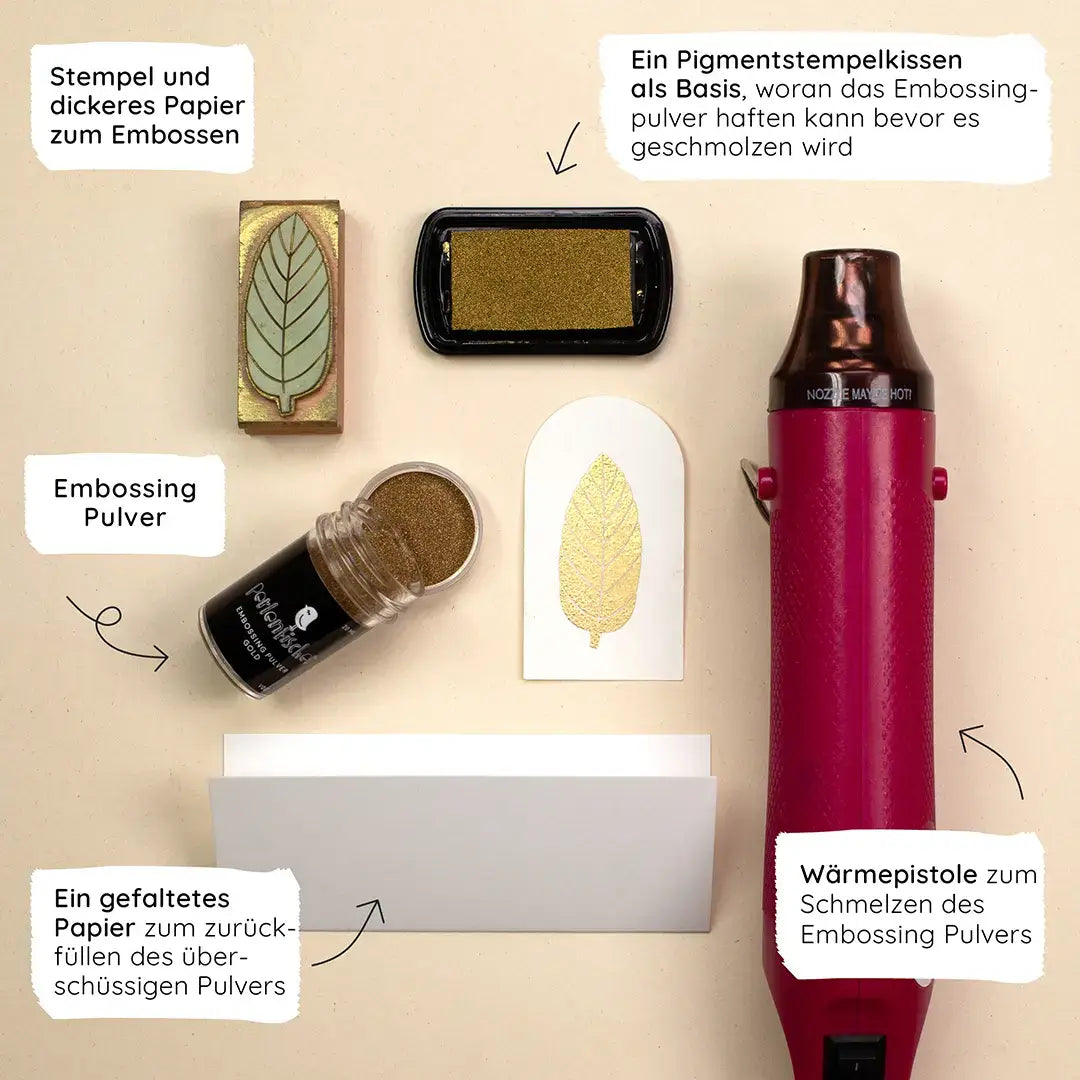 What materials do I need for embossing?
6 utensils - you're ready to go
Stamps, ink pad, embossing powder, stationery, scratch paper, heat gun: that's all you need for embossing.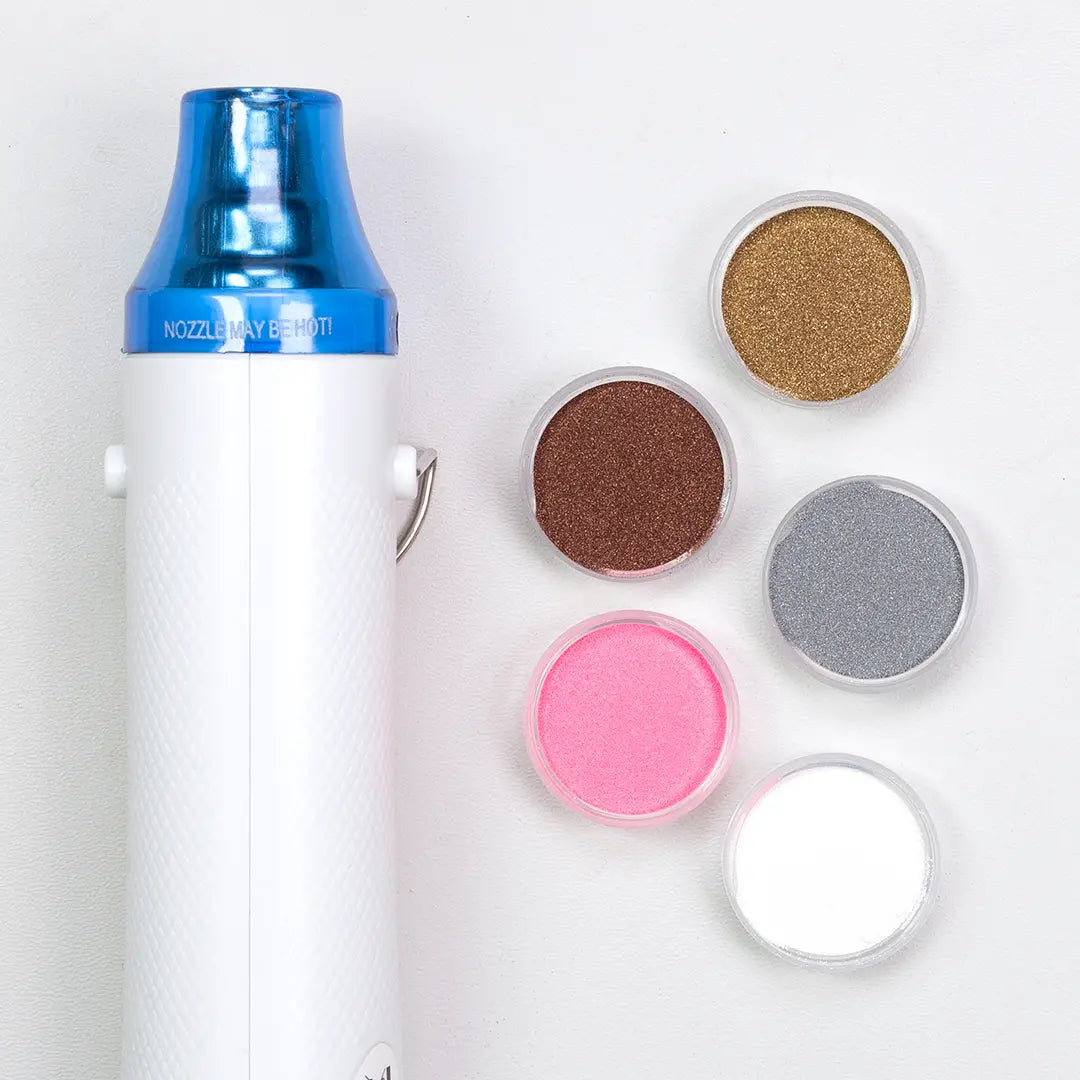 Embossing set
Your Embossing starter set
Create your own set: Choose your favorite shimmering embossing powders, get the heat gun right away and start embossing right now! And the best thing is, you also save 10% in this set.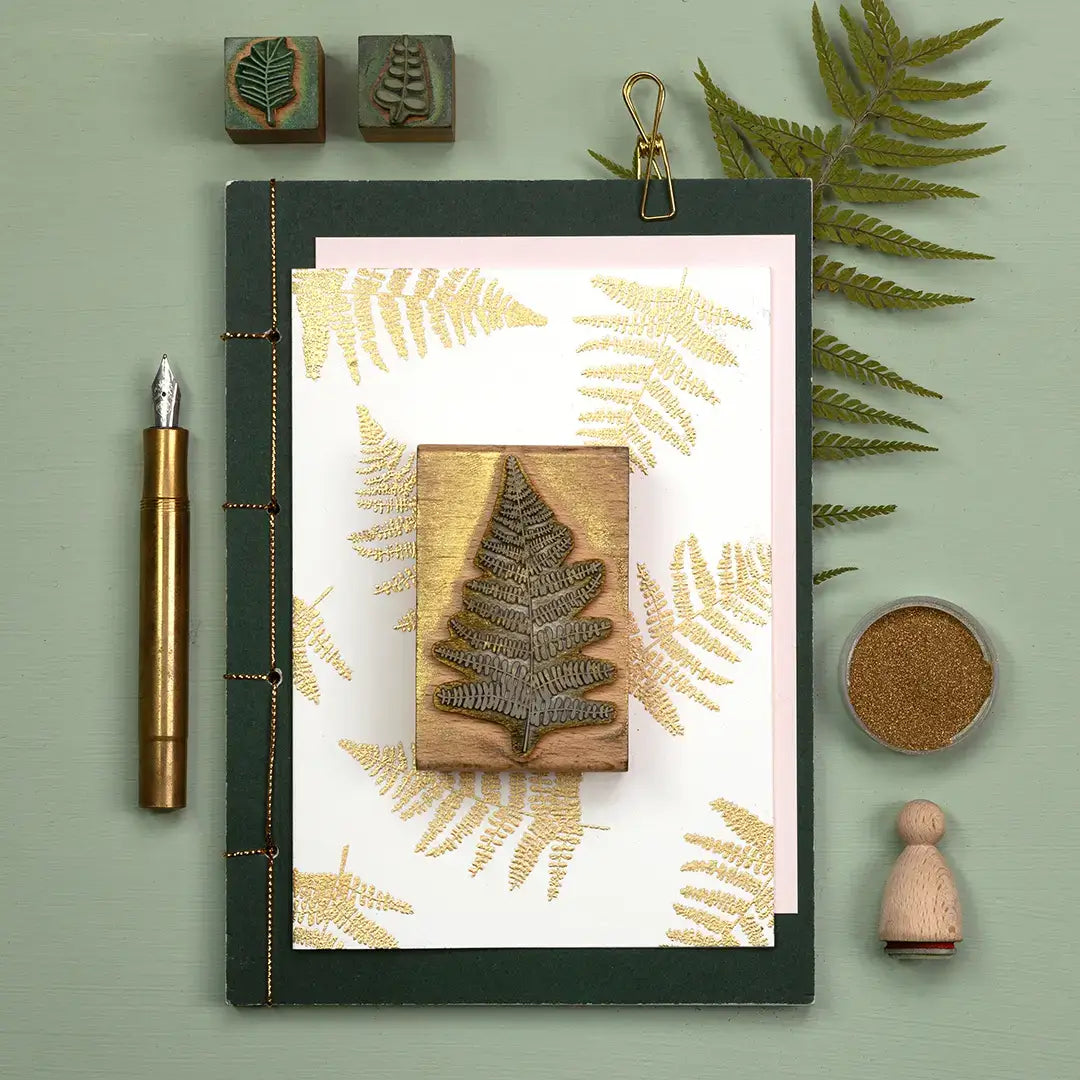 Which embossing stamps should I use?
Perlenfischer stamps for Embossing
All our stamp designs can be used for embossing technique - large, small, rough or fine. Our stamps are made of wood and produced exclusively in Germany. The stamp rubber is made and cut with a laser, which guarantees a high-quality, detailed and borderless impression. Thus, the shimmering relief character of embossing comes perfectly to the fore.
Embossing Ideas
Your next Embossing project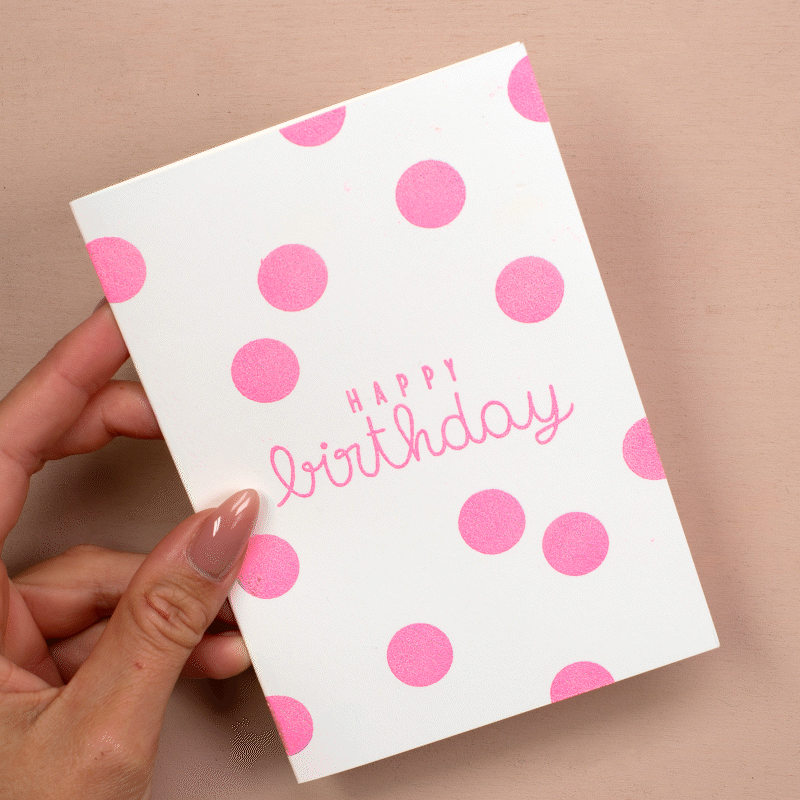 Embossing Pen
Embossing with lettering
With the Embossing Powder Glossy you can stamp great invitation cards and embellish them with the embossing technique. Also our text stamps get a unique effect and look like self-written.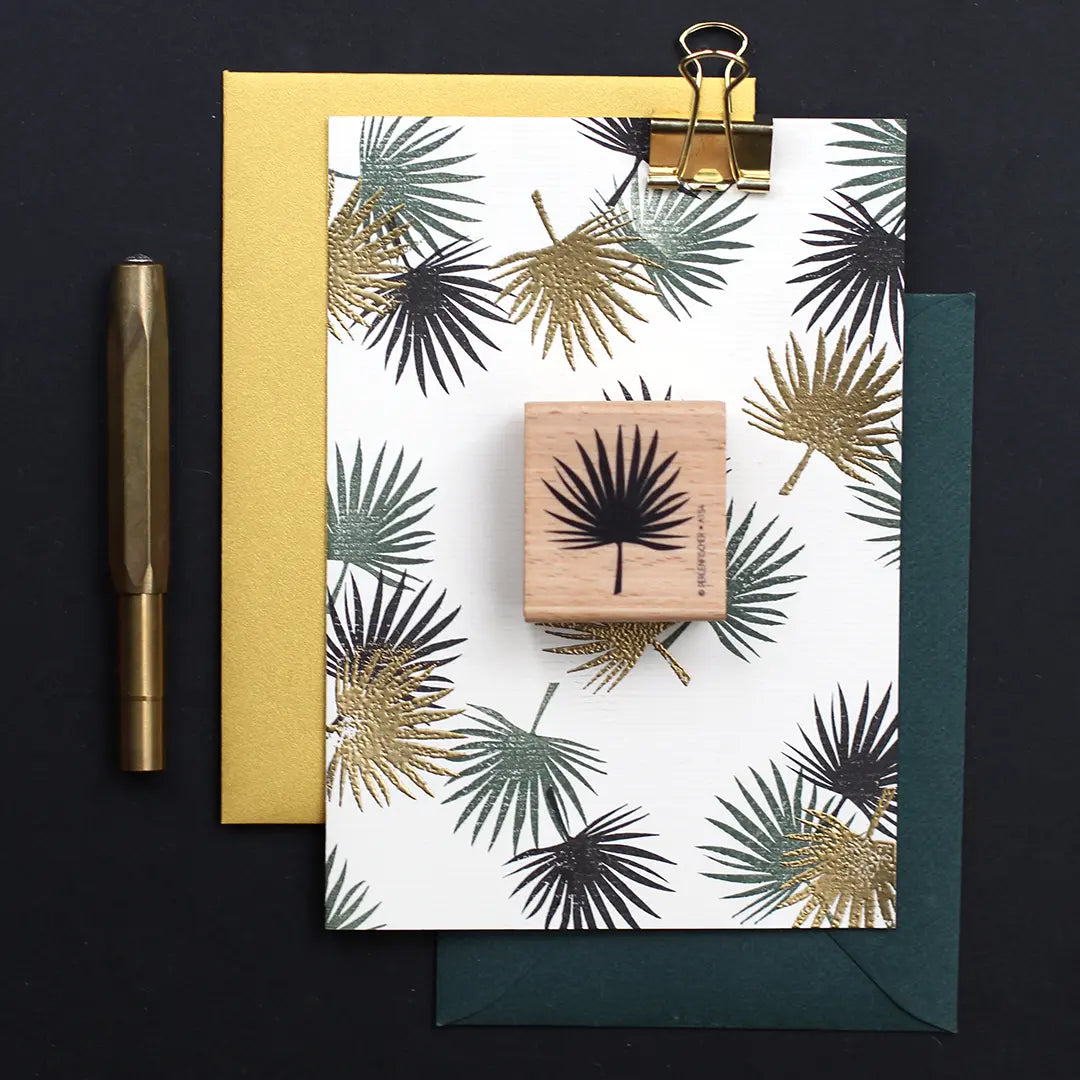 On what materials can I use the embossing technique?
Paper, wood & more
We recommend using thicker paper so that it does not curl due to the heat and you get a perfect result. Wood can also be embellished with the embossing technique. It is important that the wood has a fine structure, so that the powder does not settle in the wood cracks when tapping. Our wooden pendants are perfect for this.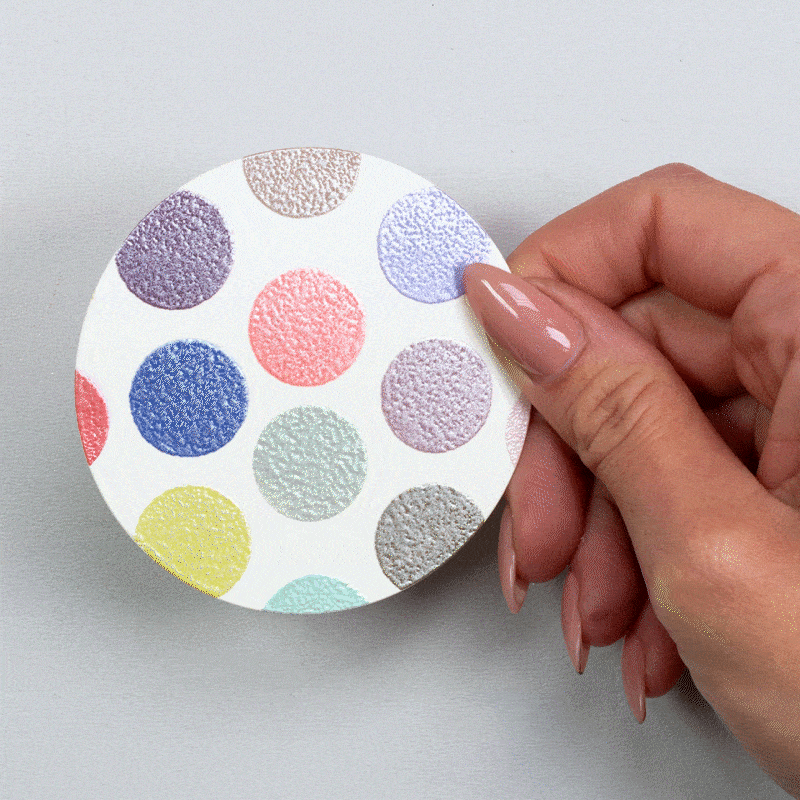 Which embossing ink pad should I use?
Embossing ink
Our Metallic Gold, Silver and Rose Gold ink pads adhere extremely well and are therefore ideal as embossing ink pads. For an extremely strong and opaque tint, the stamp colors can be combined with the corresponding powder colors. But also our other ink pads are suitable for the embossing technique. With the transparent embossing powders Glossy and Pearly you achieve a different, great result depending on the base ink.