New collection - Winter 2023
We present you our new Perlenfischer collection.
Stamp Christmas cards
For Christmas and Advent you can stamp beautiful individual cards. For many more festive motifs rummage in our category christmas stamps. Perfectly stampable, high-quality, colorful or plain stationery you will find in the shop at blanco cards.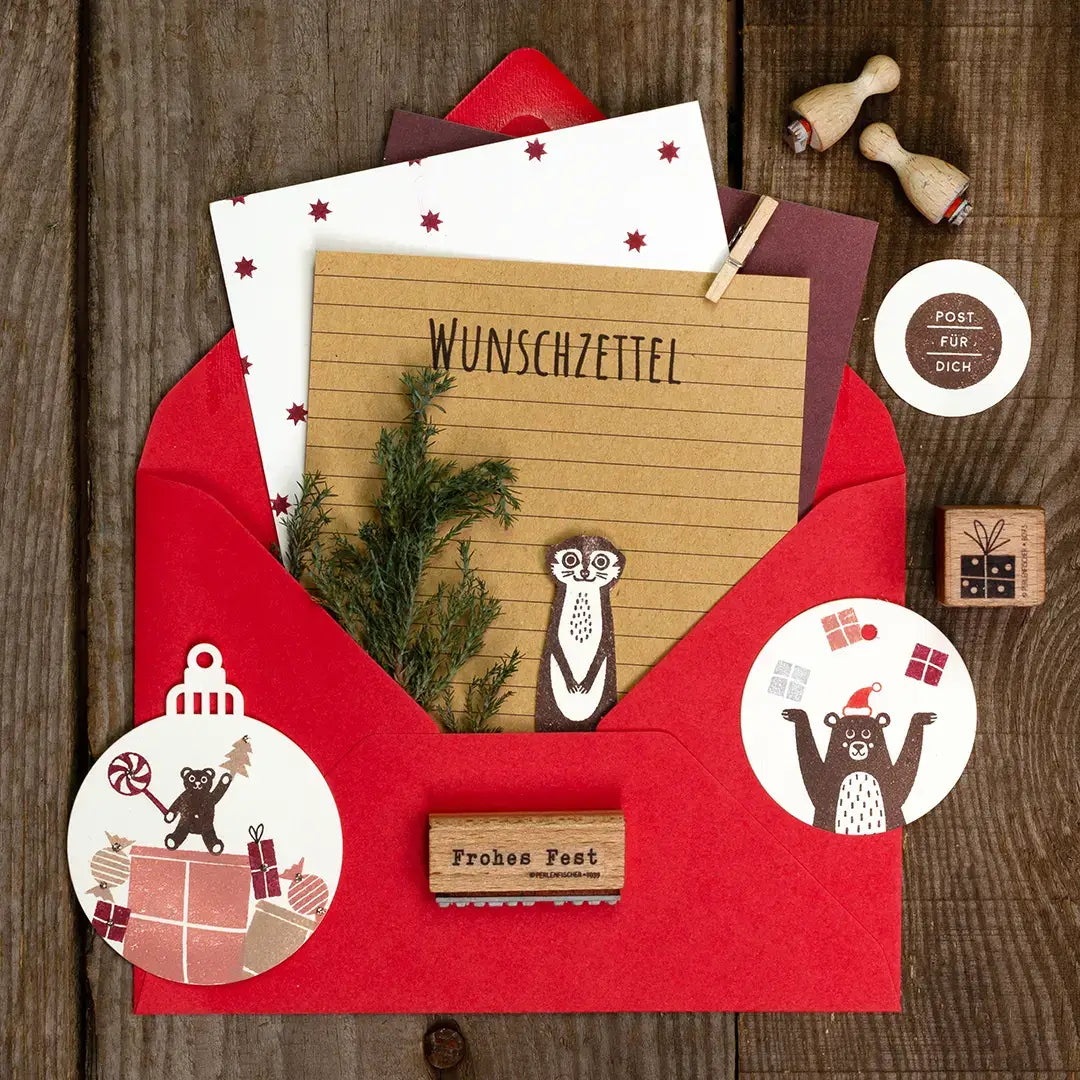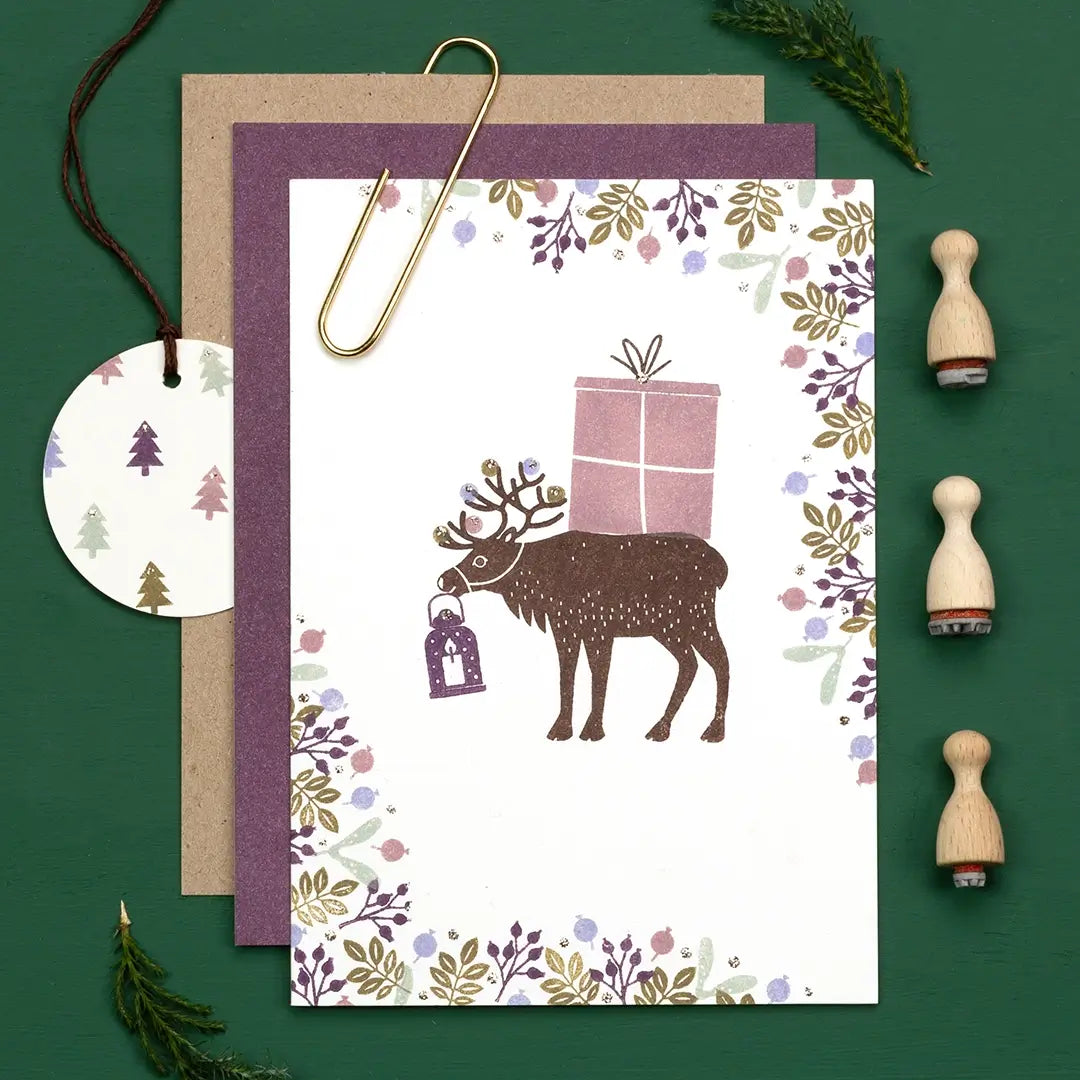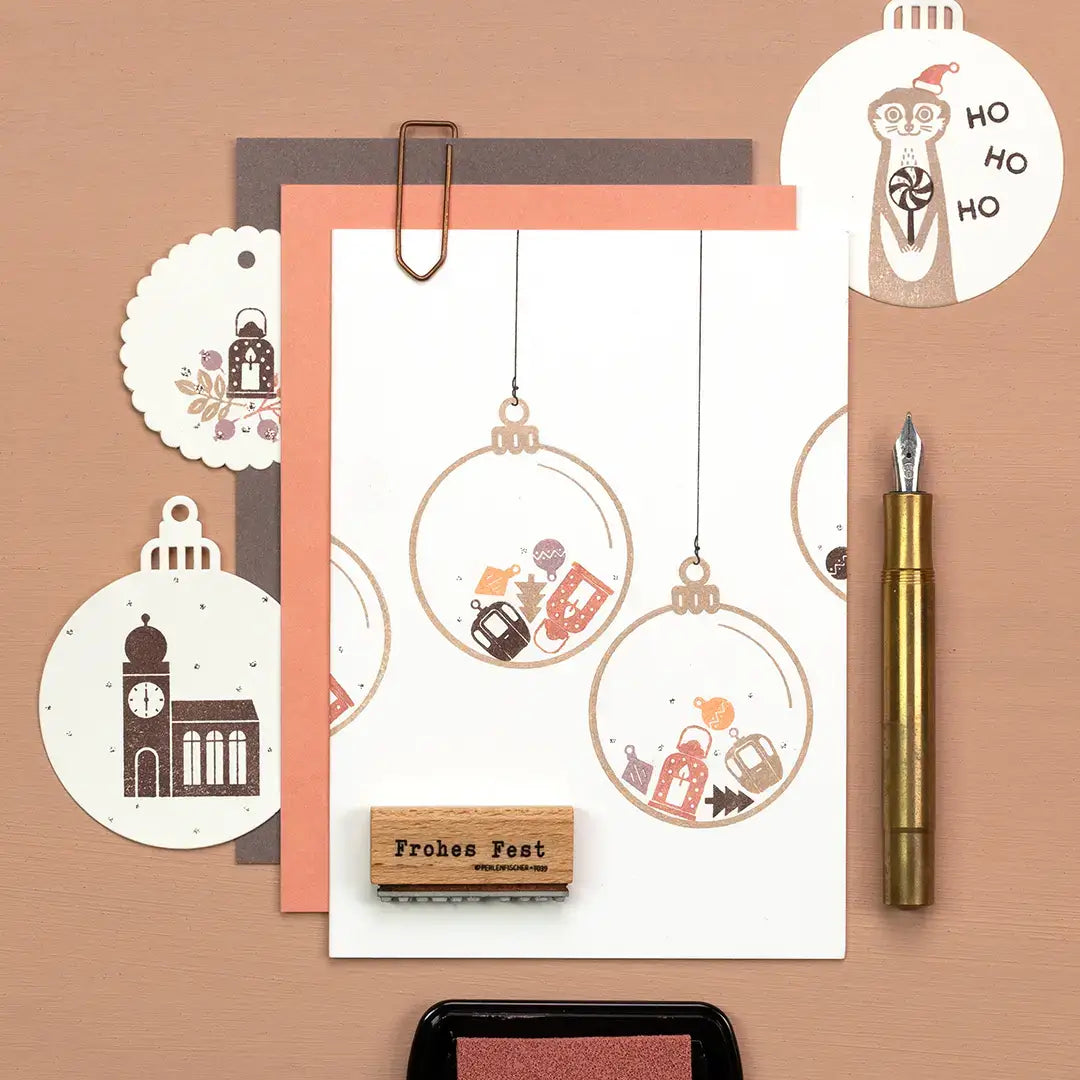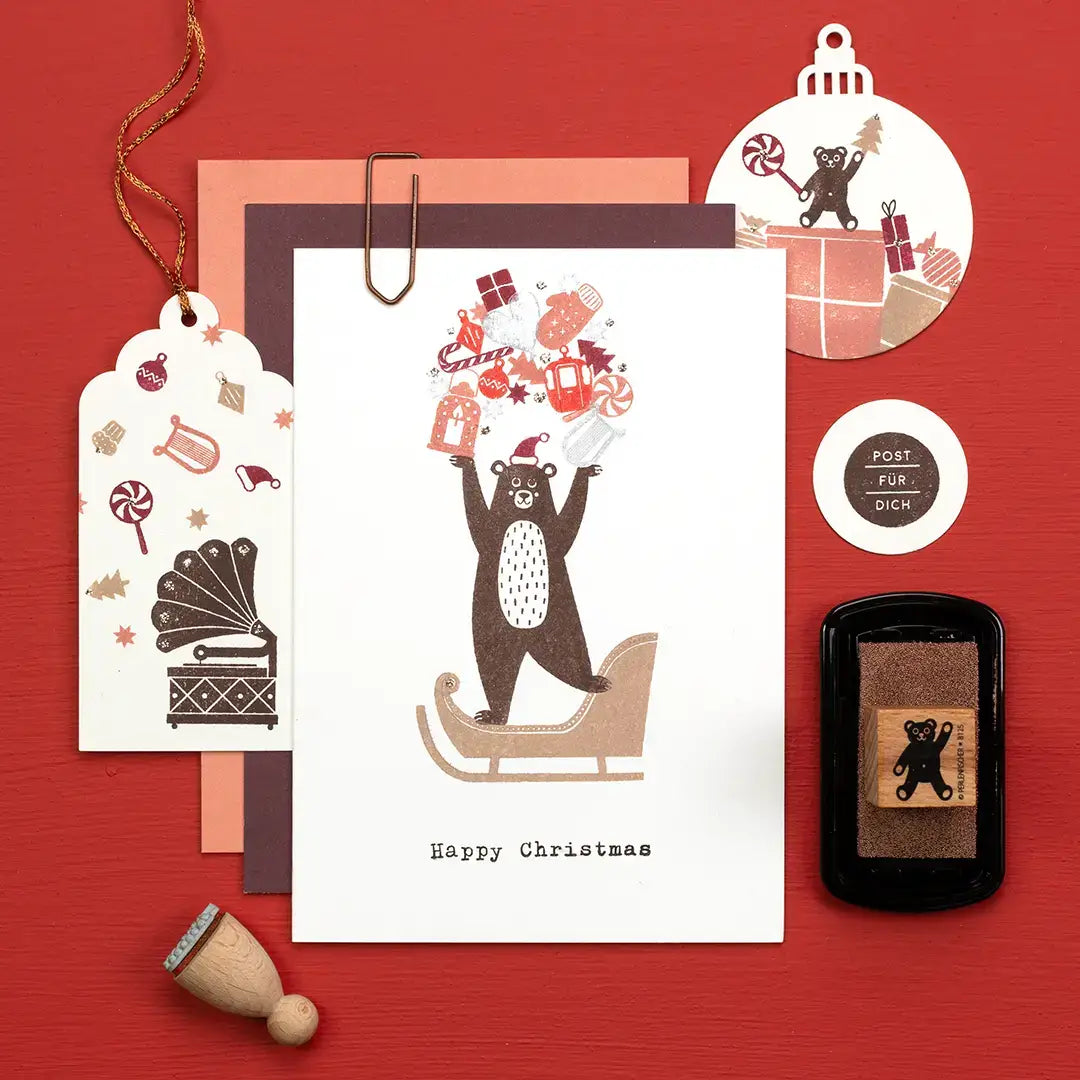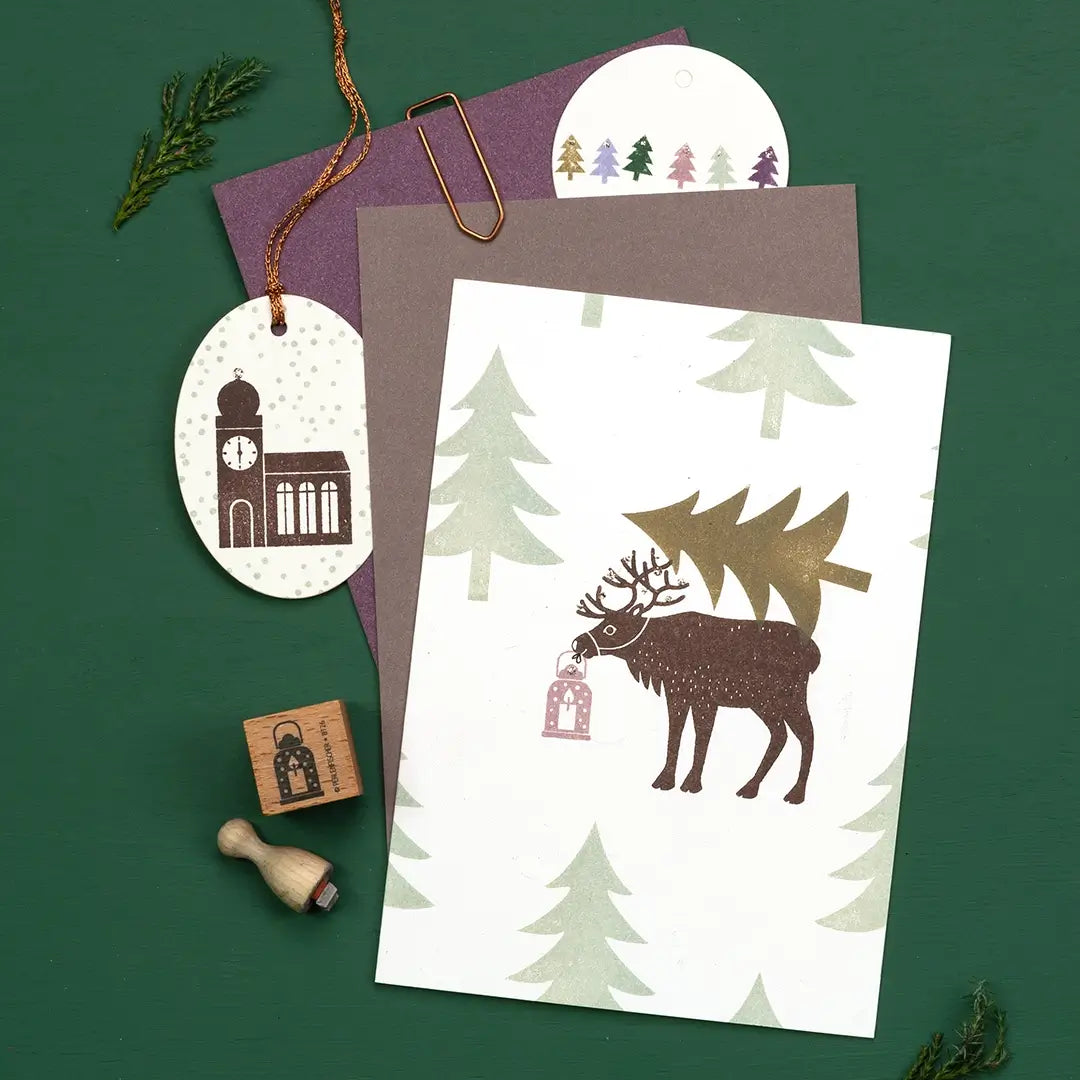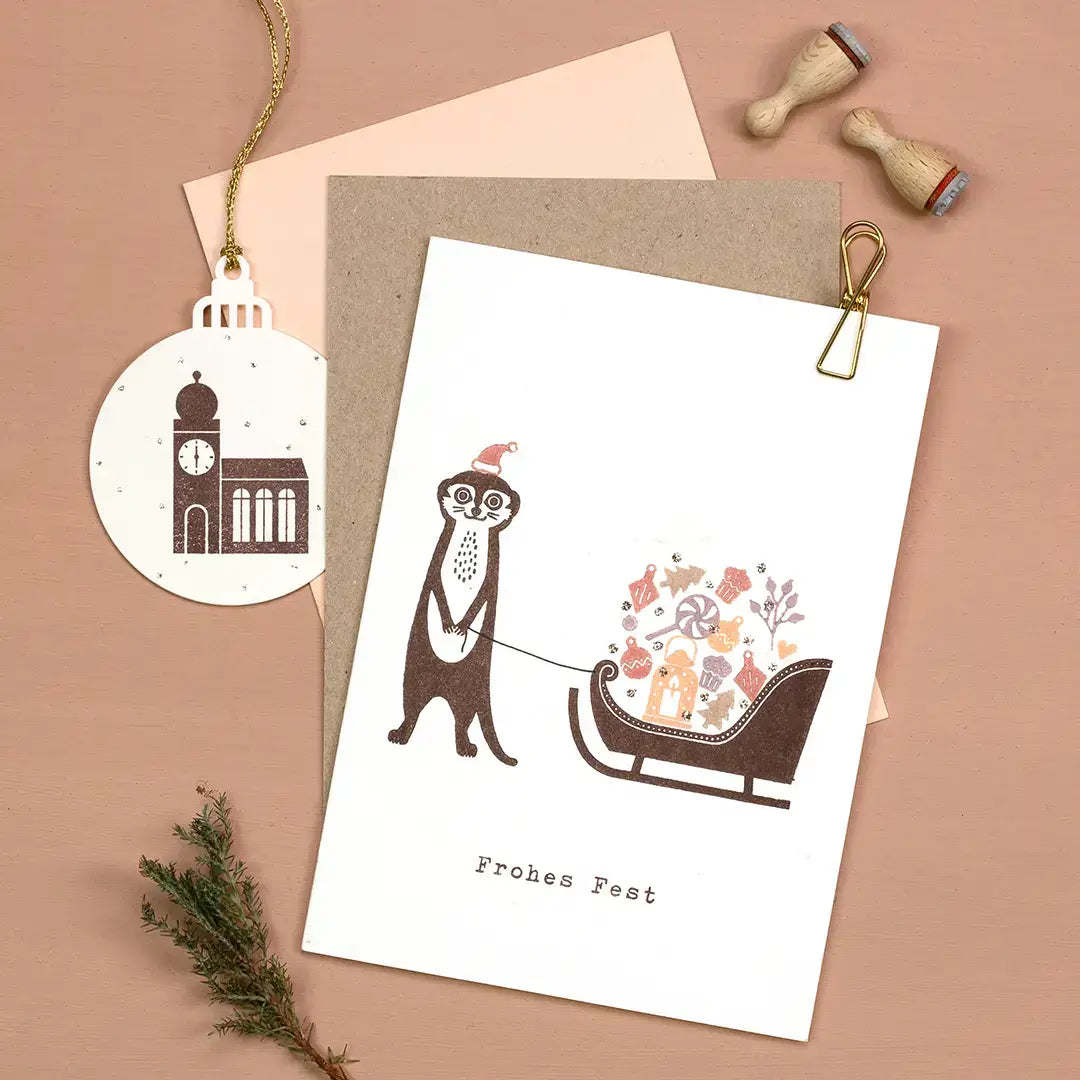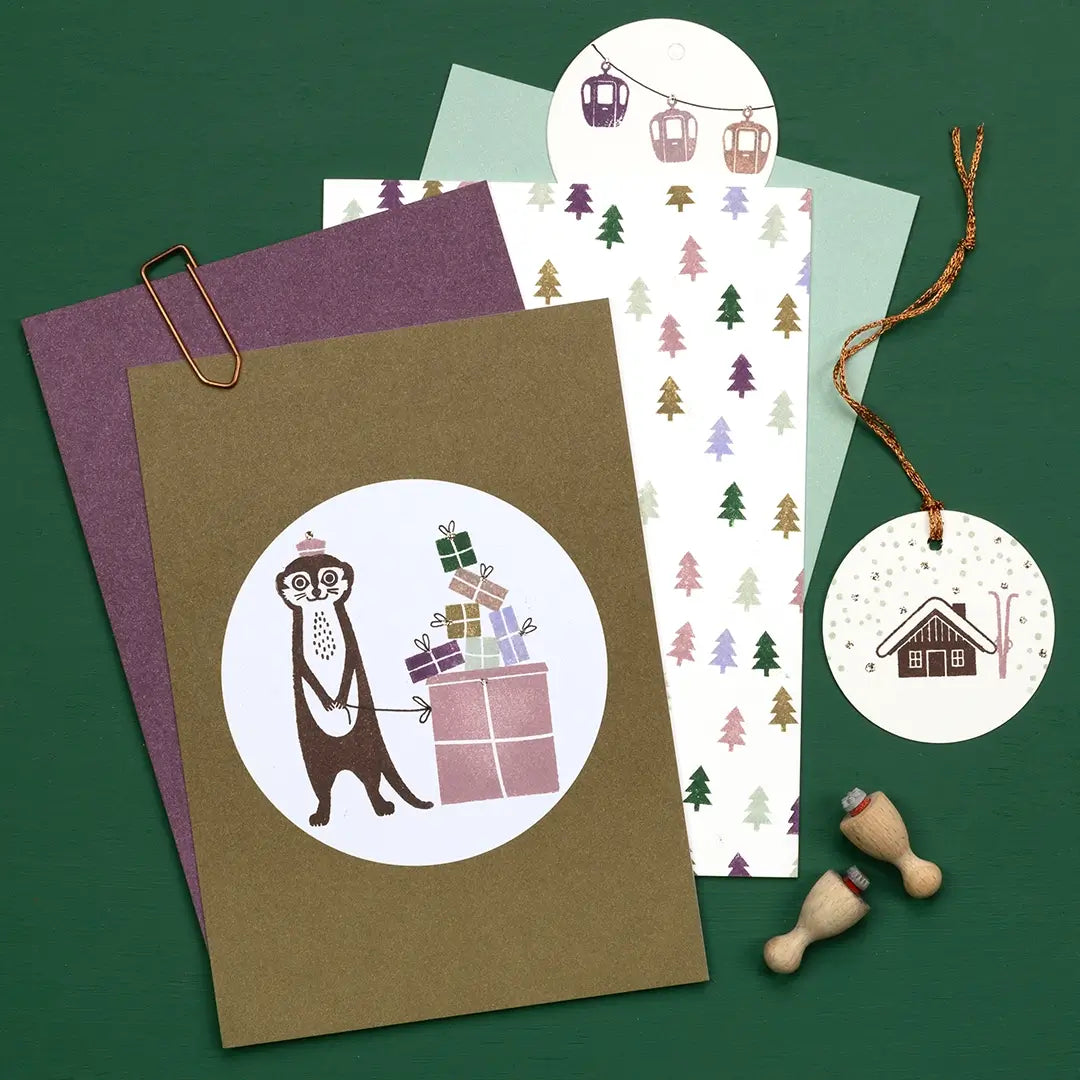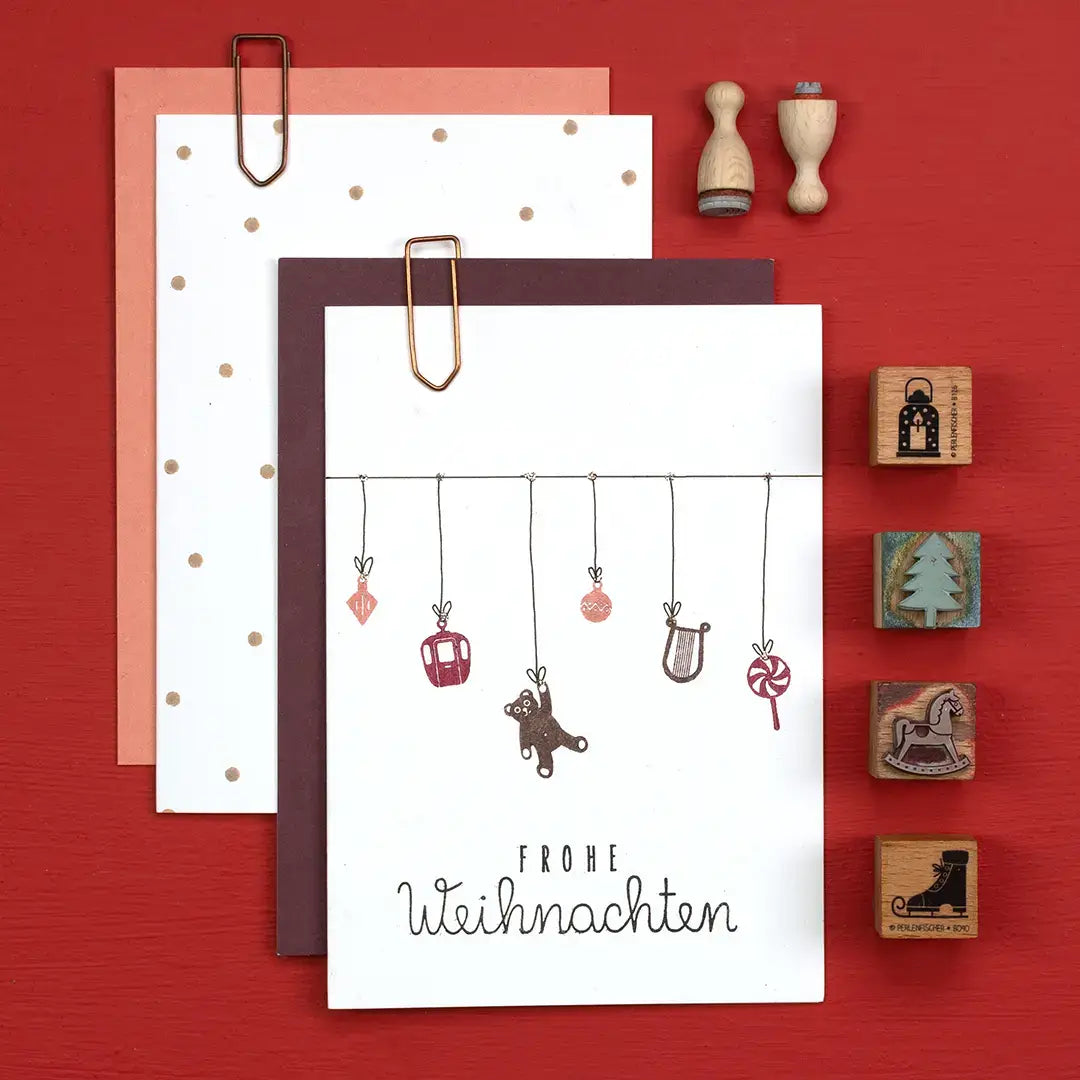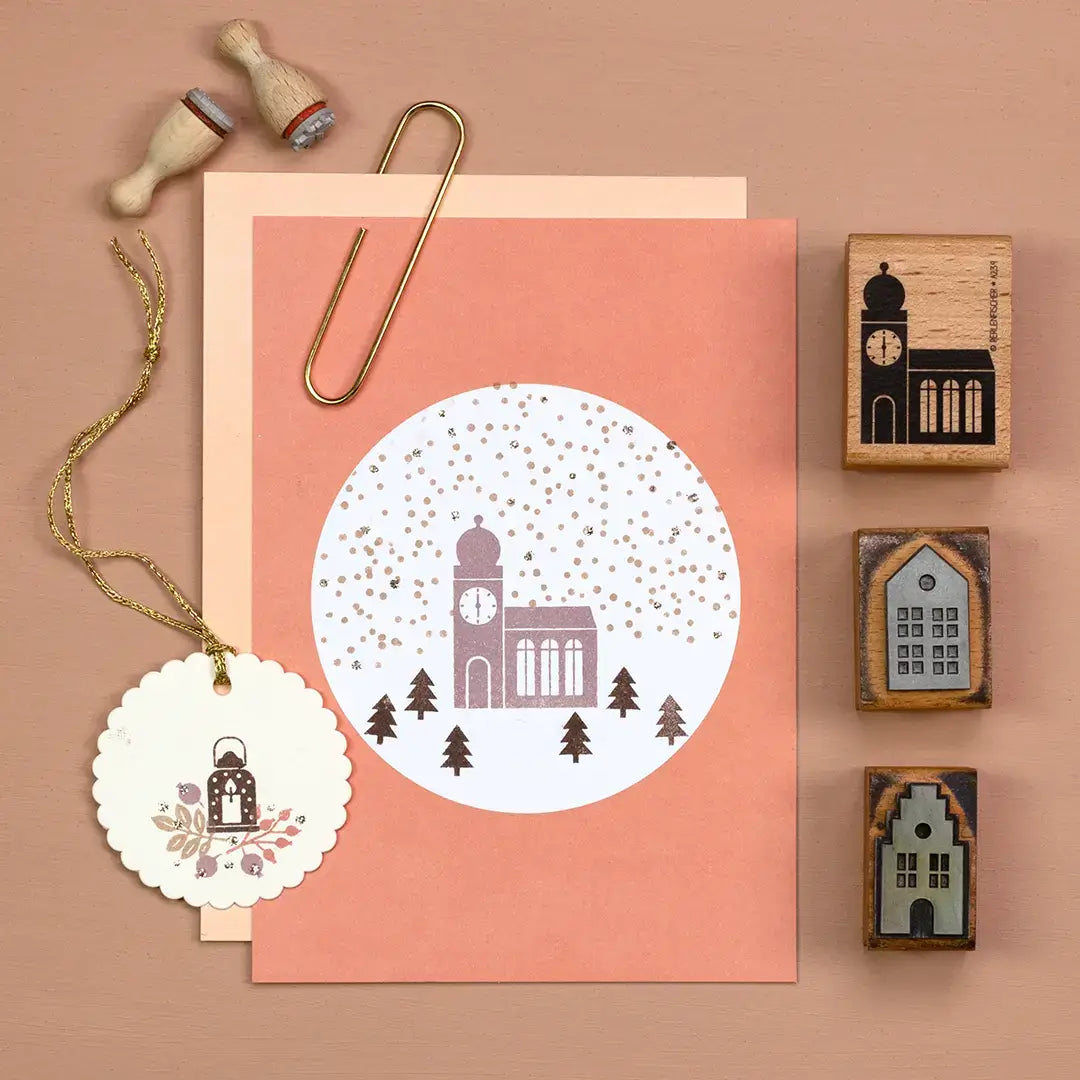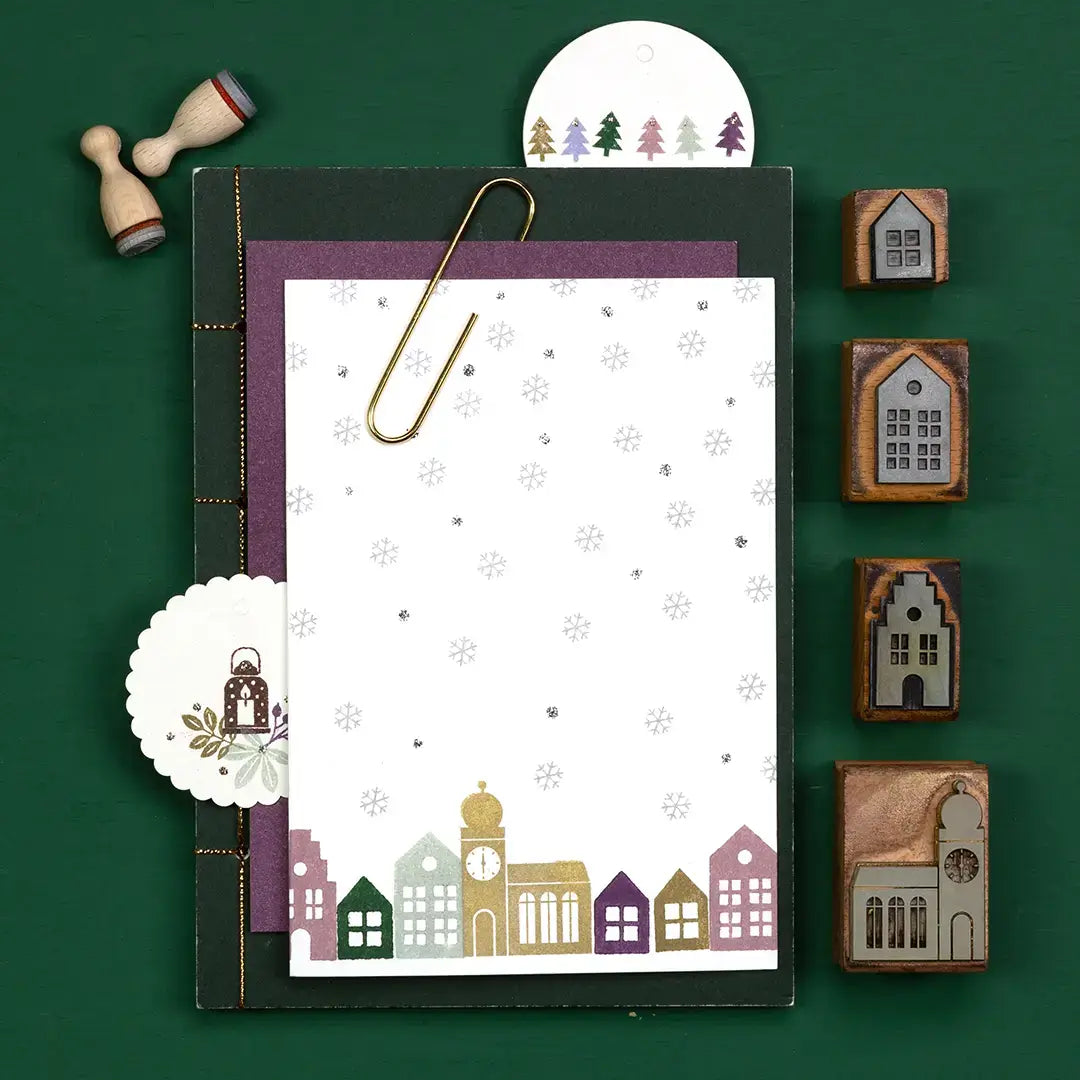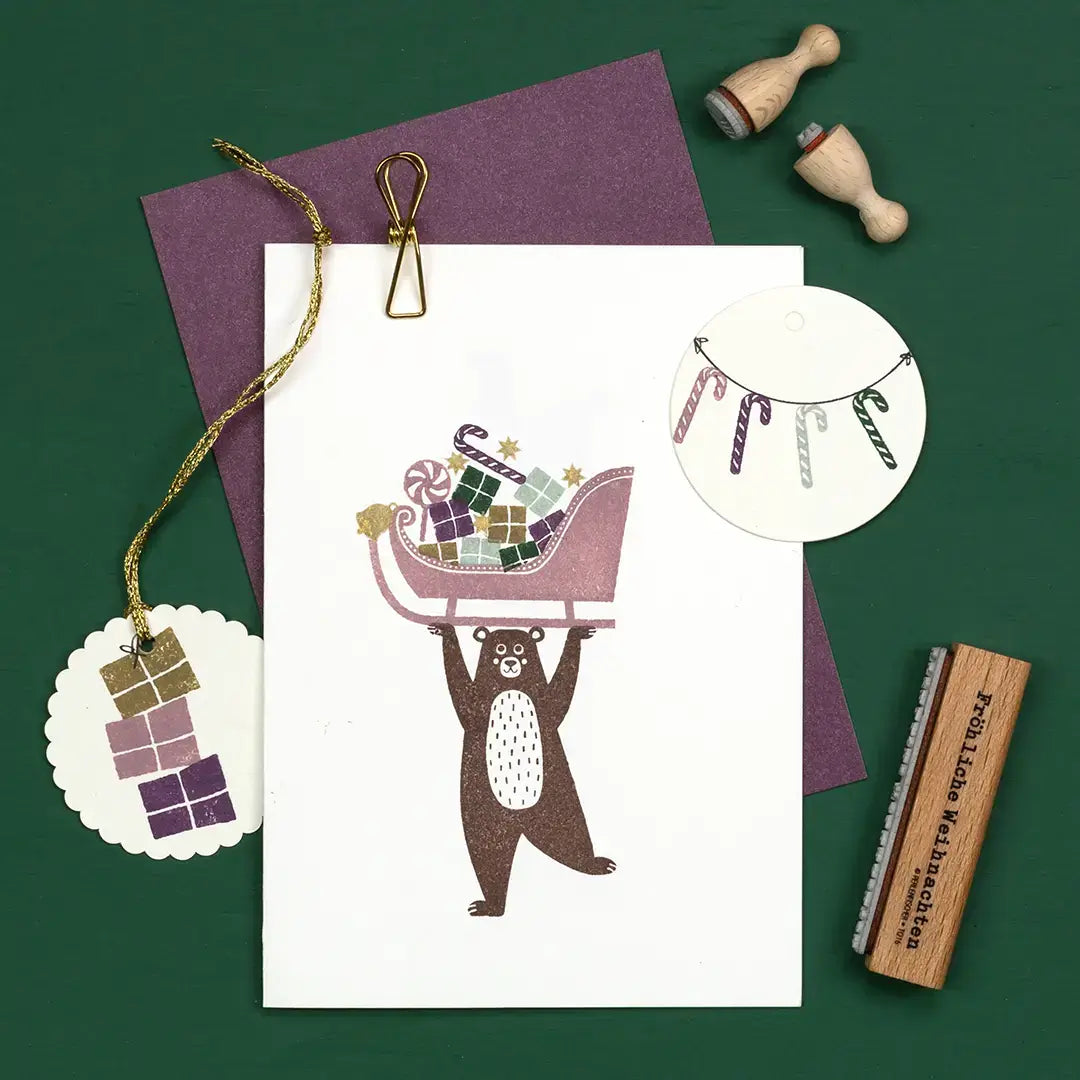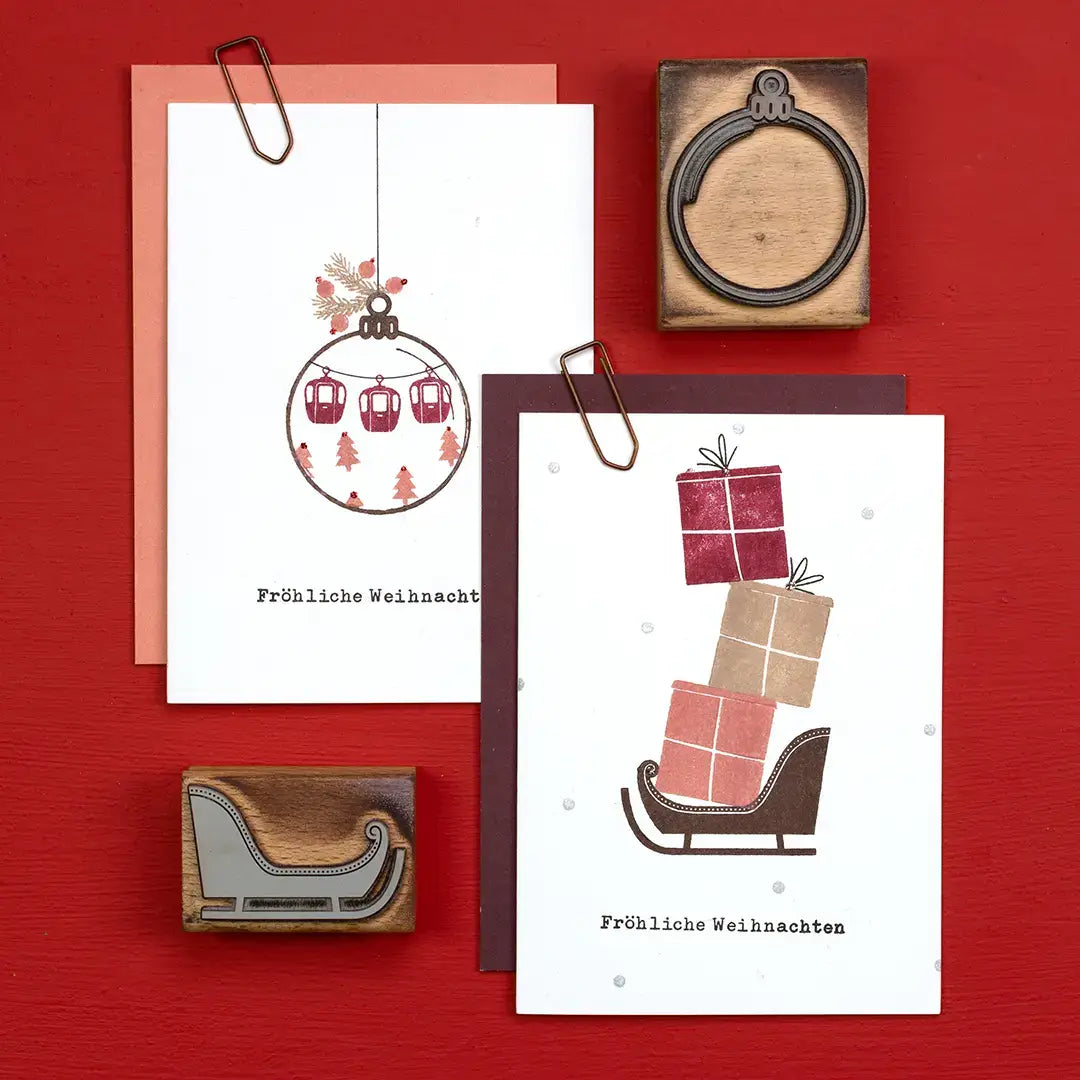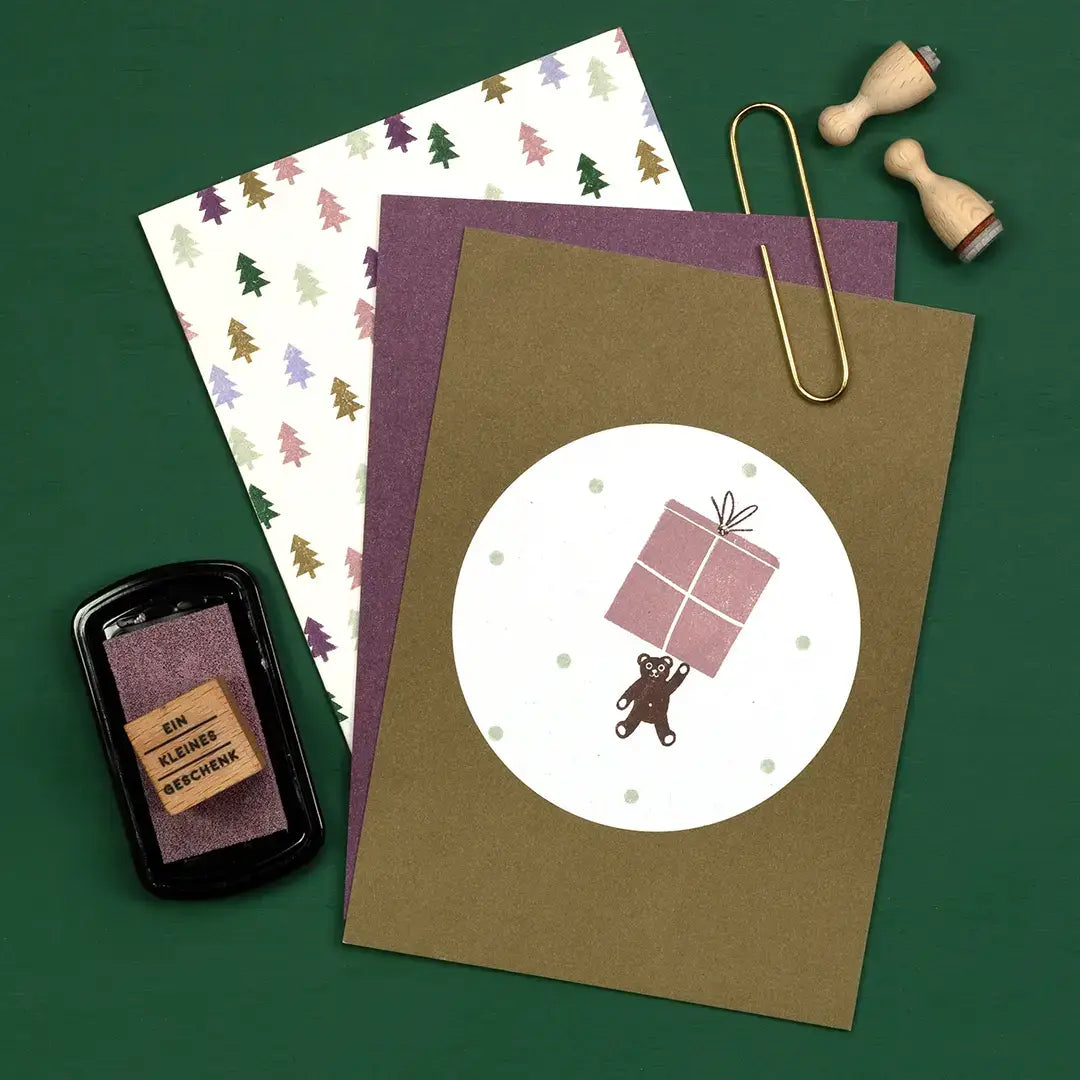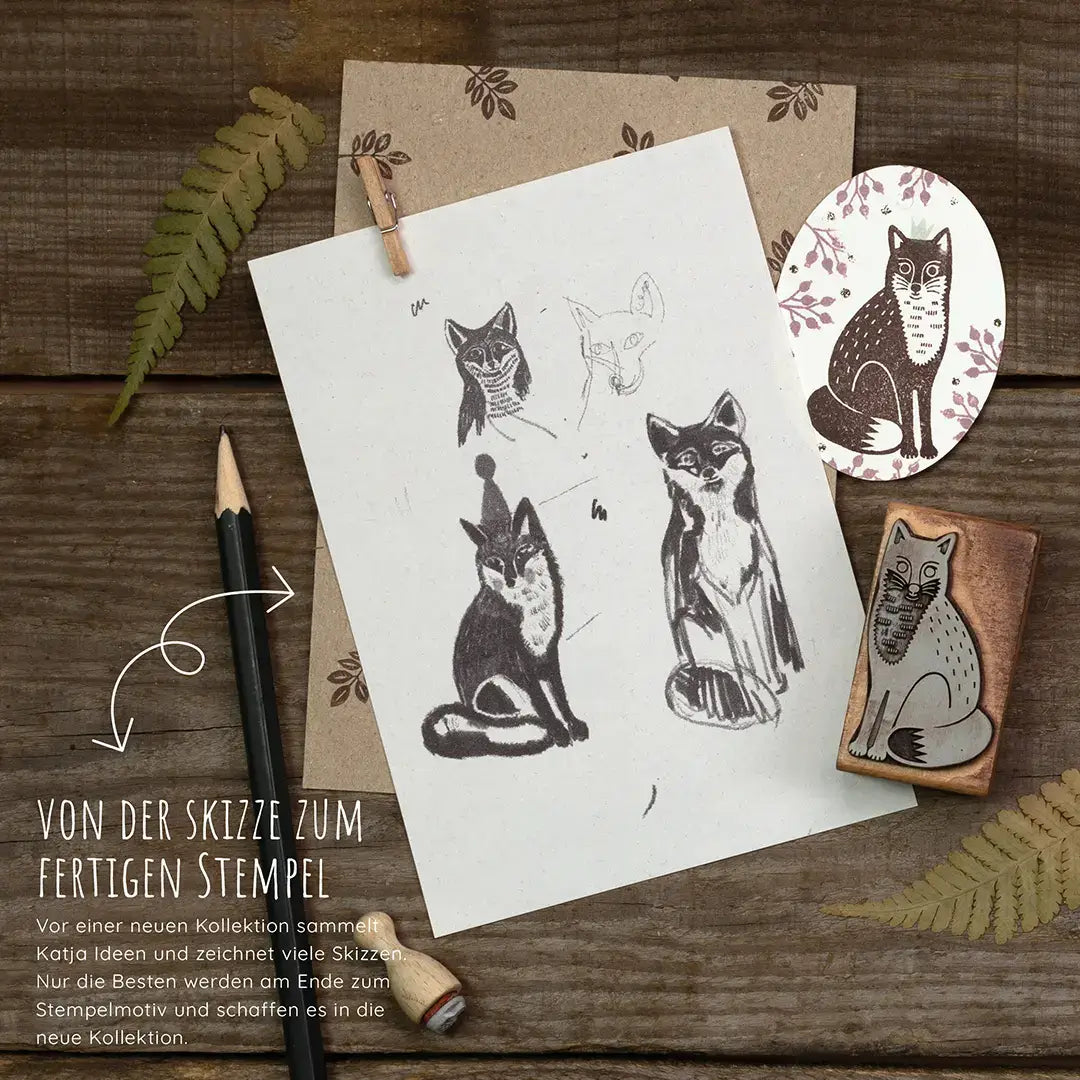 The development of a stamp design
It is always exciting to see how a stamp collection grows. We design every single motif of our new collection with a lot of passion and love for detail. Until a stamp is really perfect, it goes on a little journey. From Katja's idea to the first drawings to the finished stamp. In the process, a lot of time passes, some changes happen until everyone is satisfied and we were able to get the best out of the idea and the motif.
Crafting & Stamping
creative DIY projects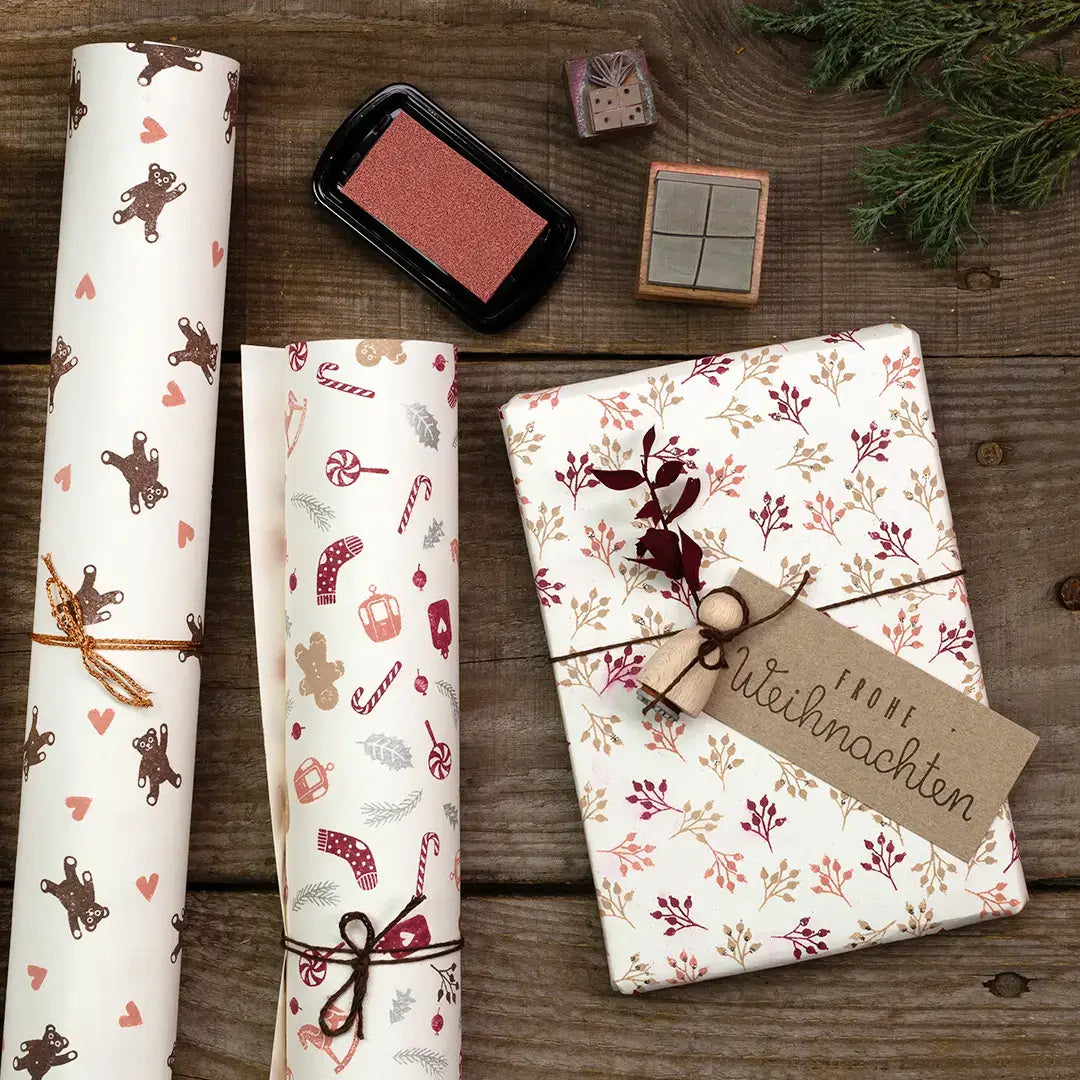 Wrapping paper for your gifts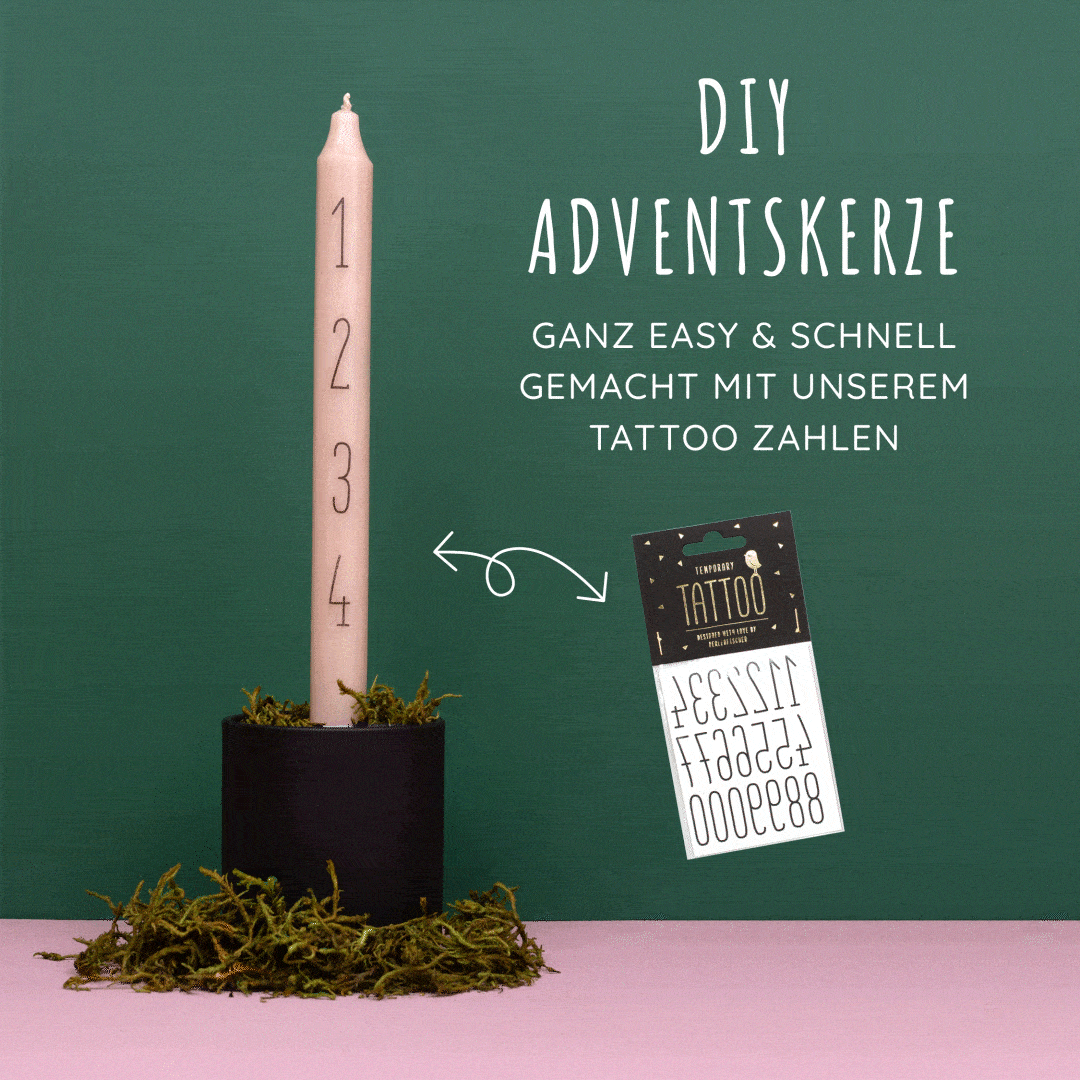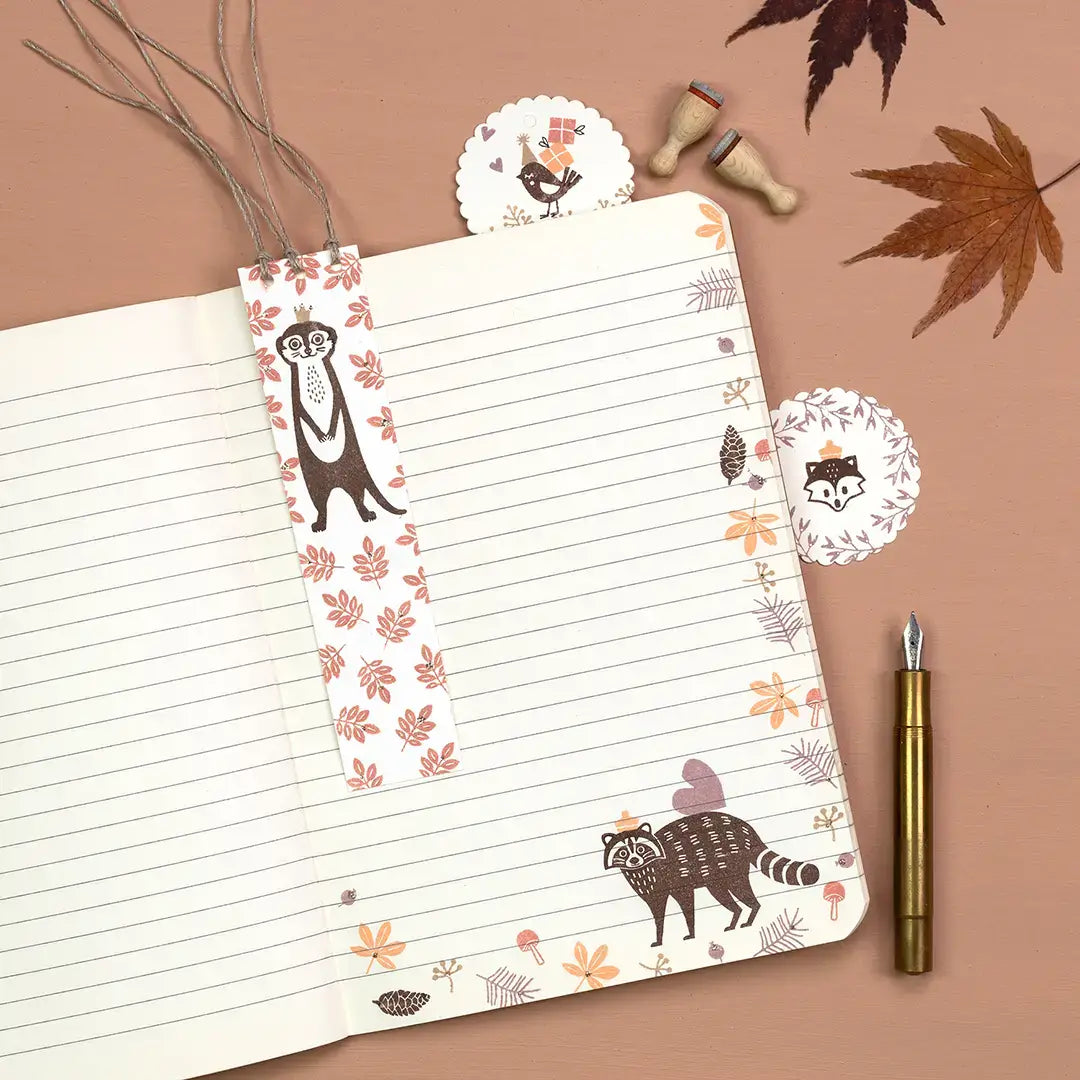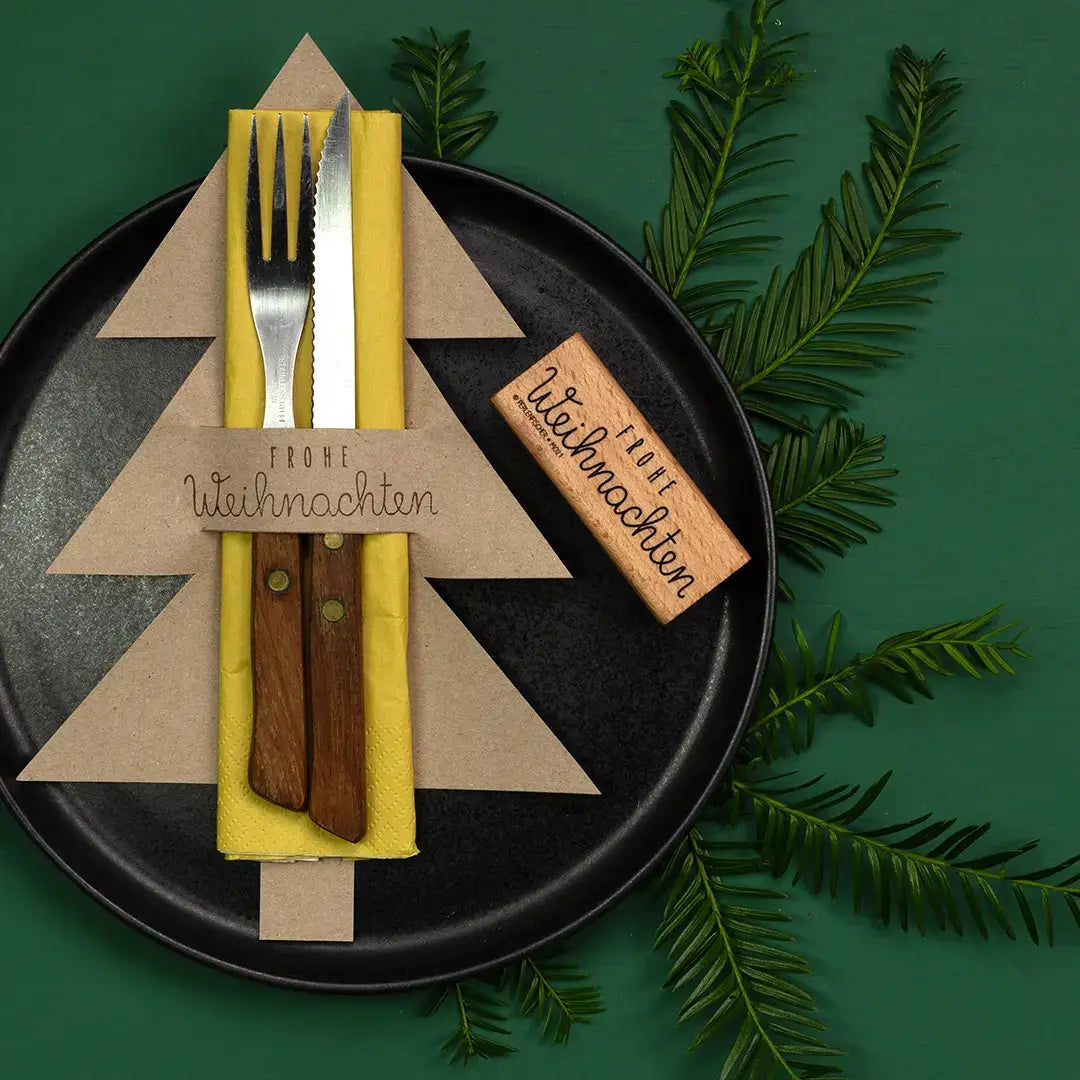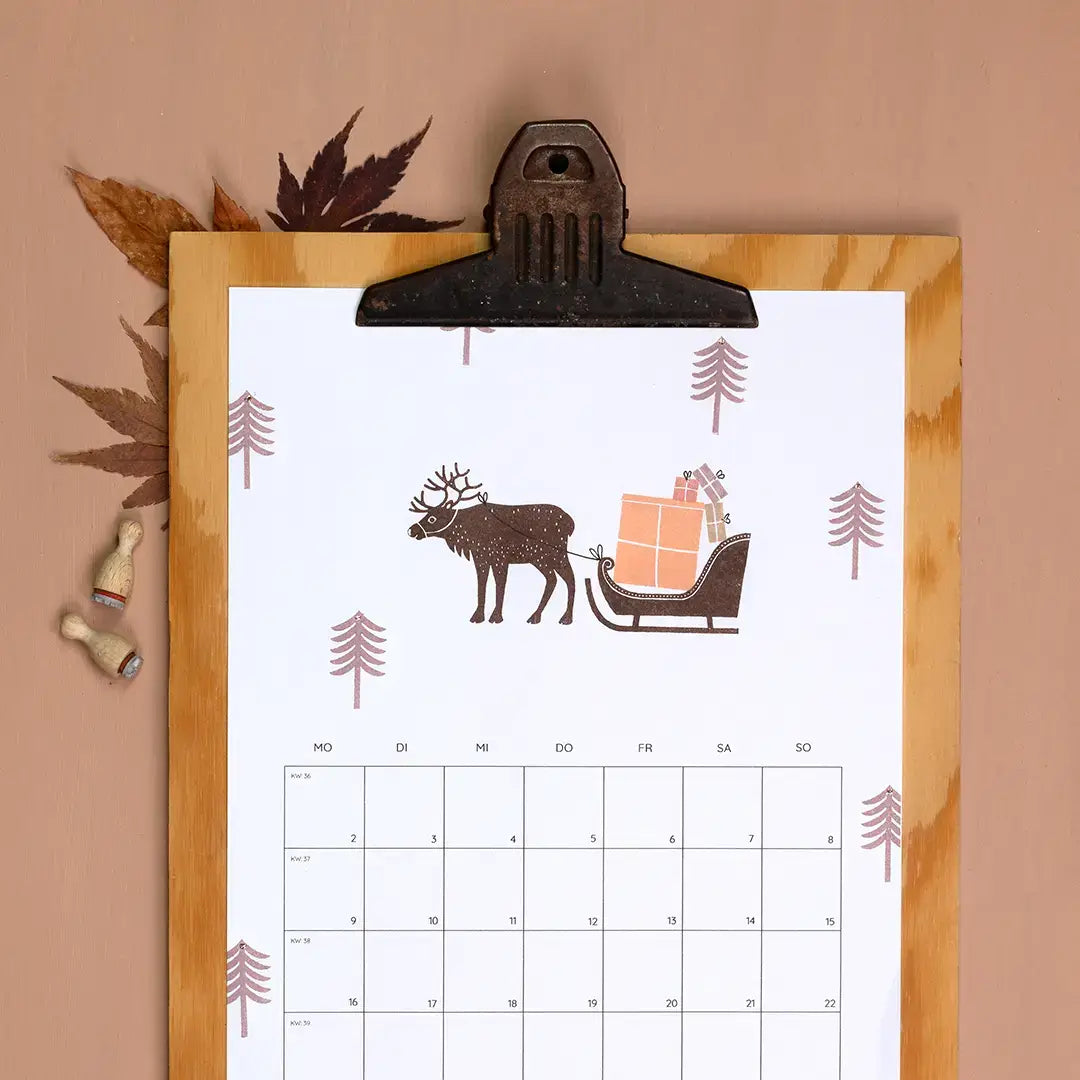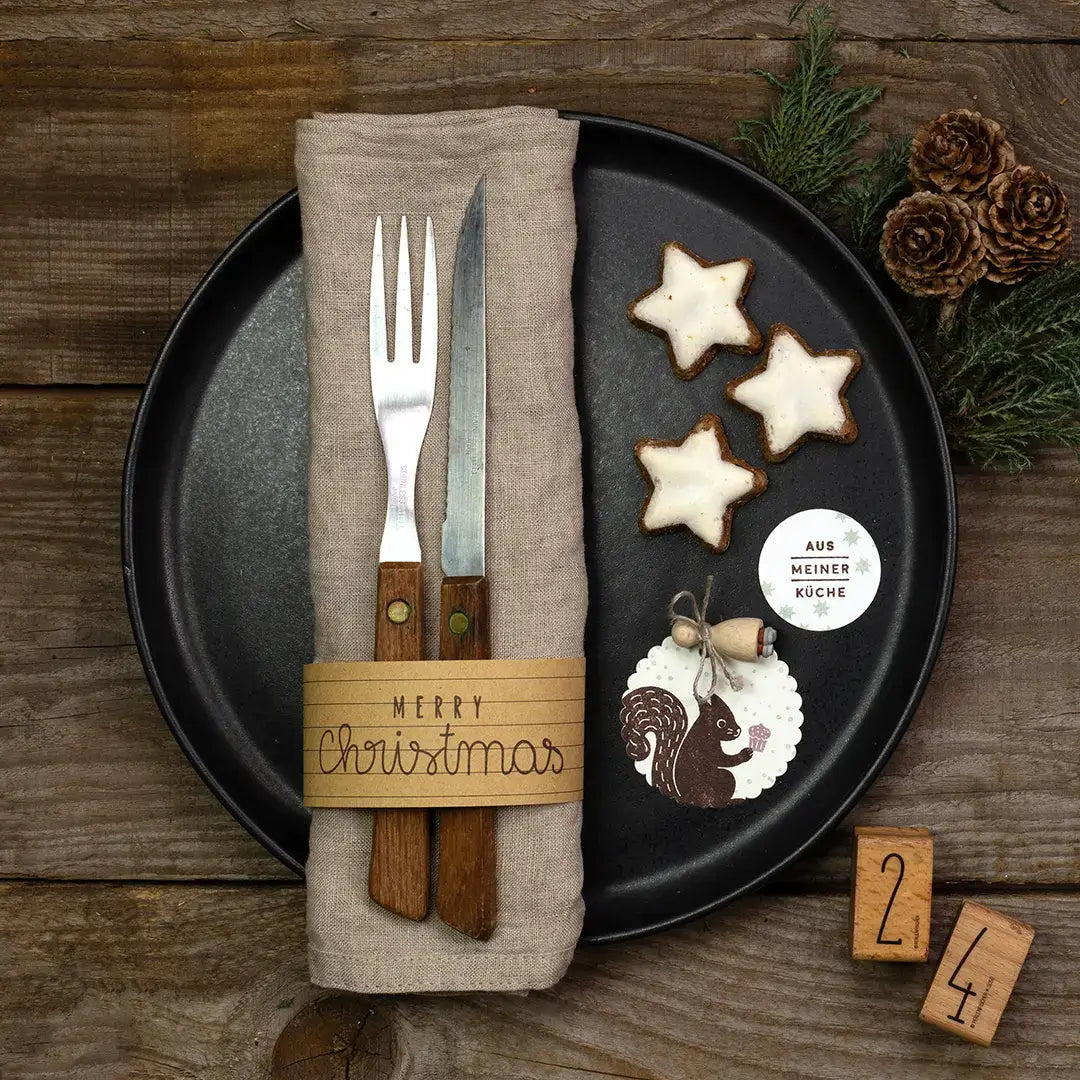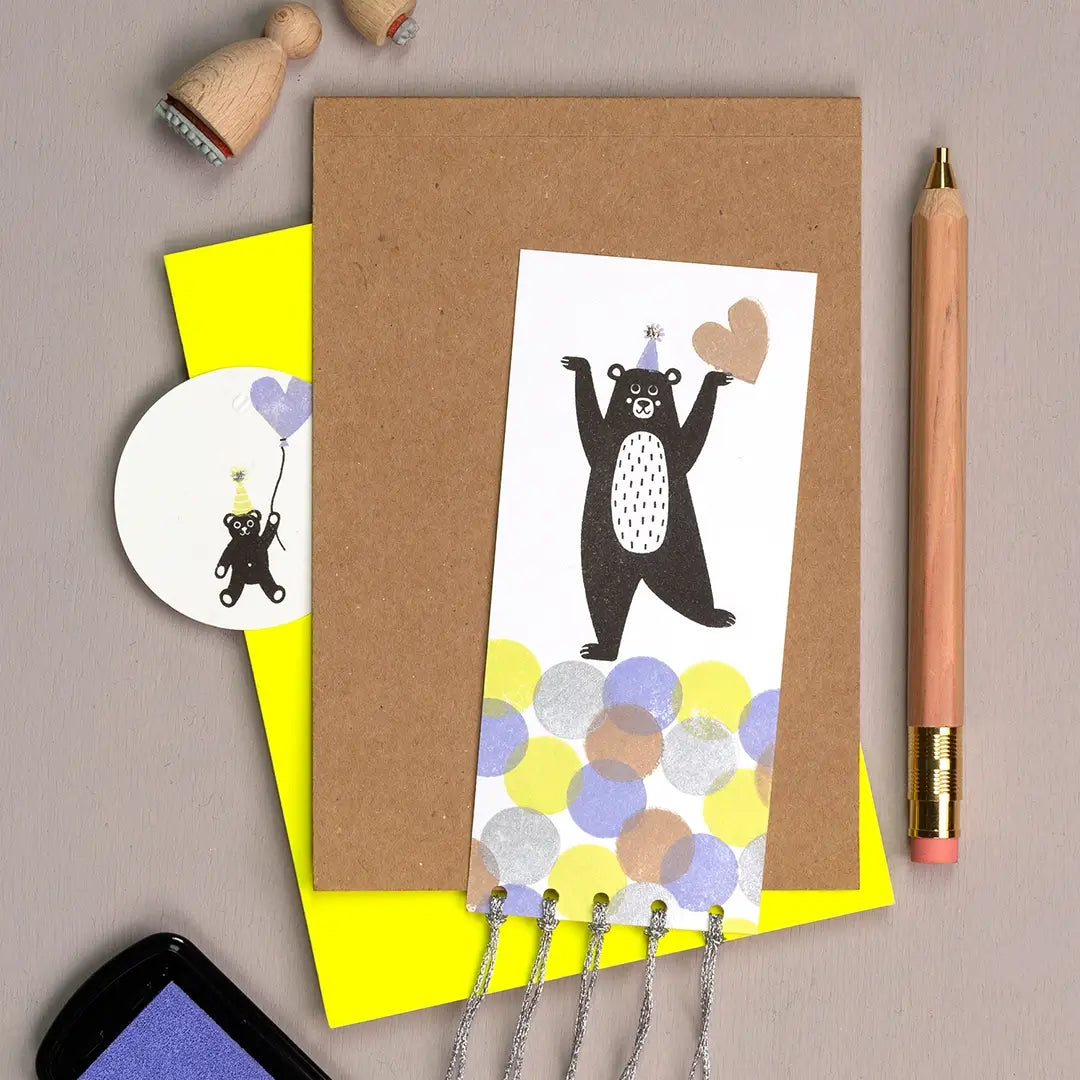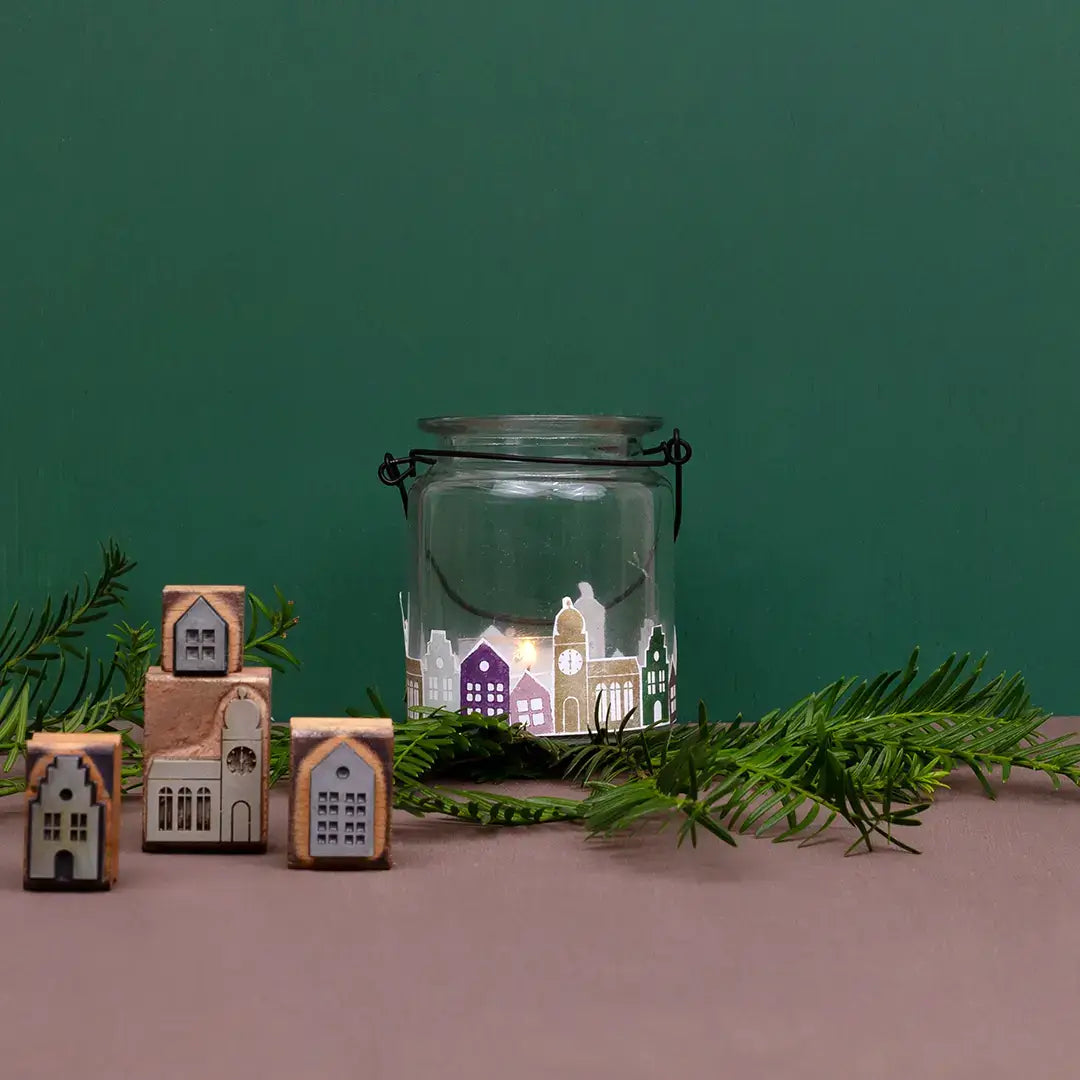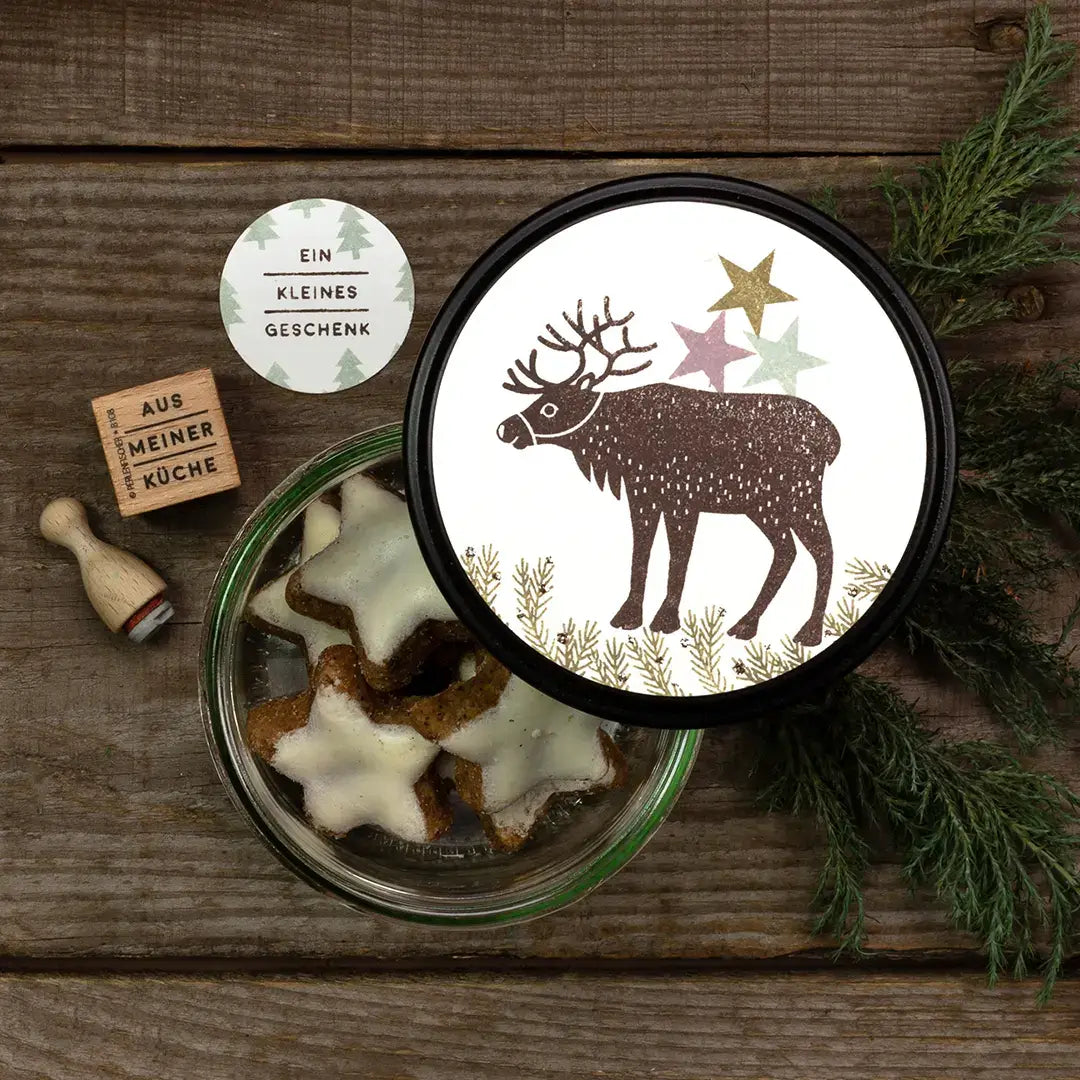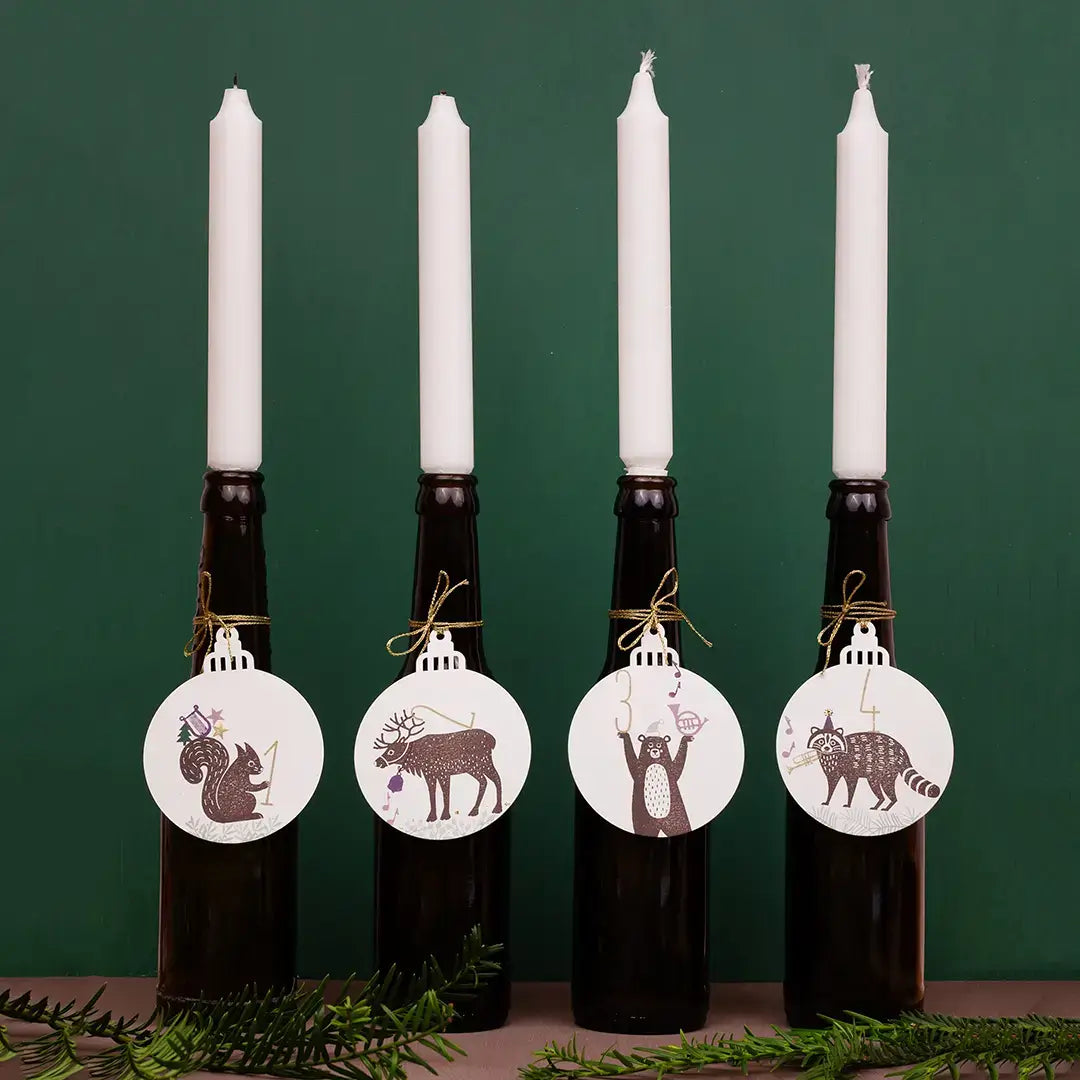 Advent wreath with bottles
Perlenfischer sorting box
Rectangular, practical, good! So you always find stamps at first glance. Finally an end to chaos on your creative workspace.
New printables around the Christmas time
We've come up with some new DIY's for you that are very easy to recreate. At Print templates you will find these new free printables and many more. So have fun to be creative and make someting new!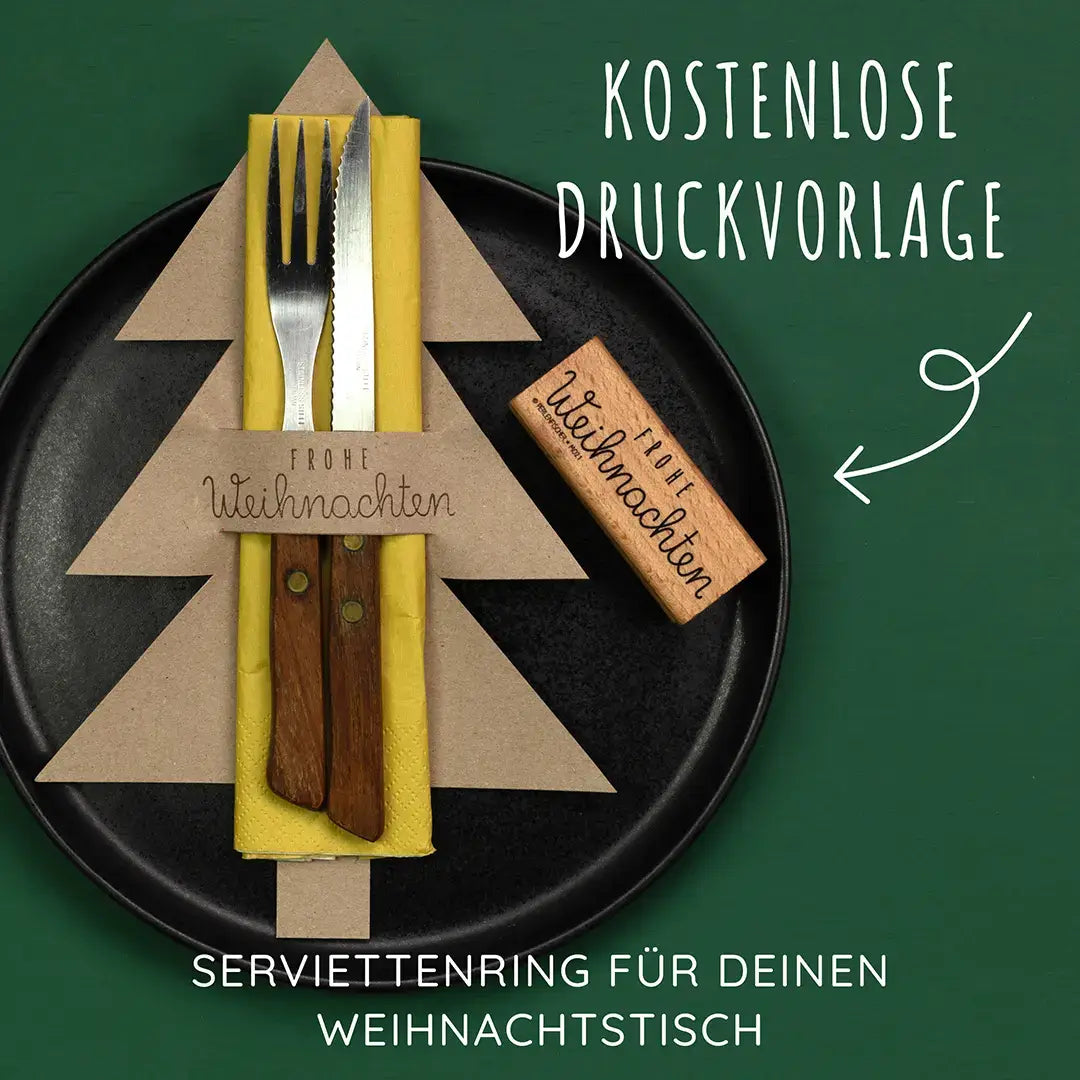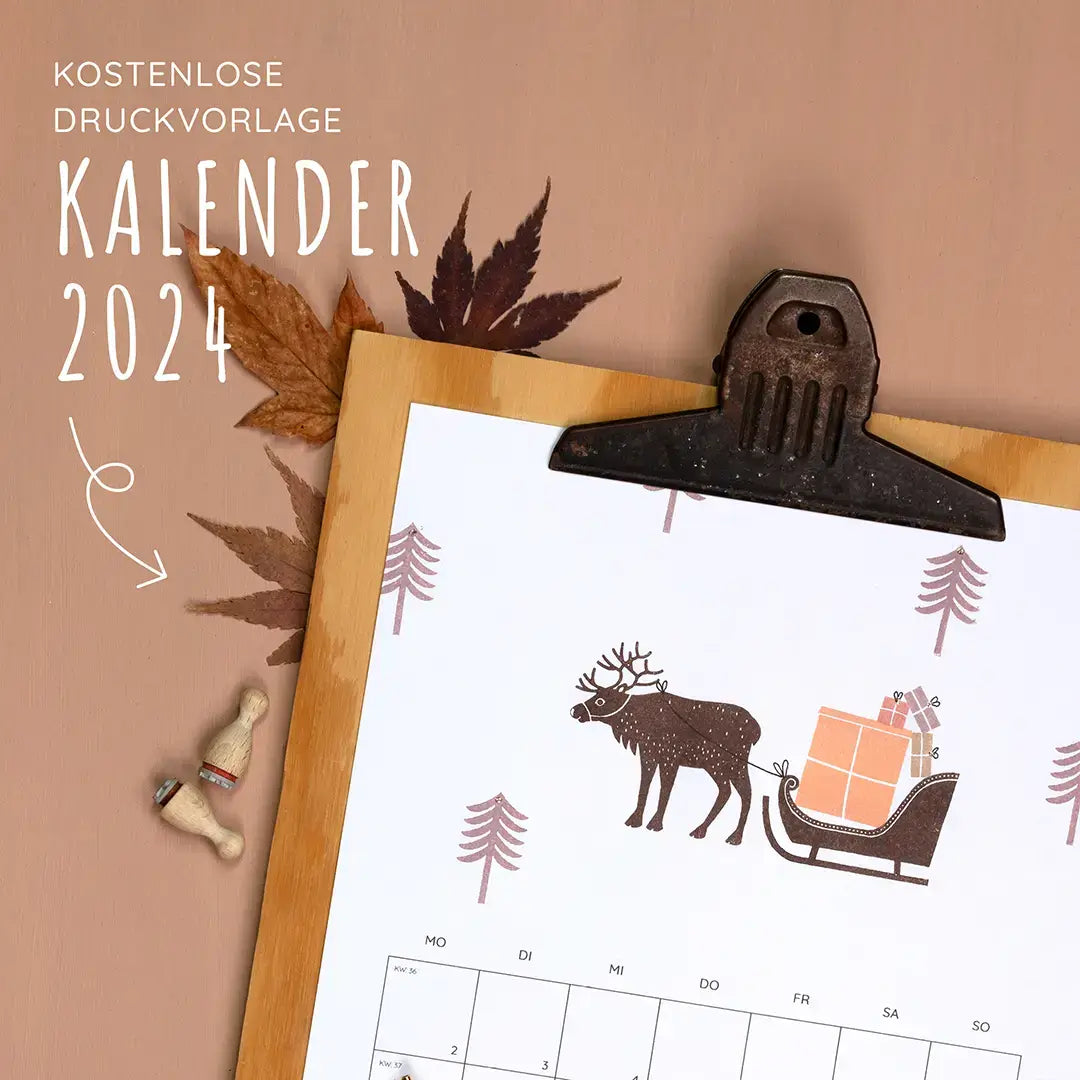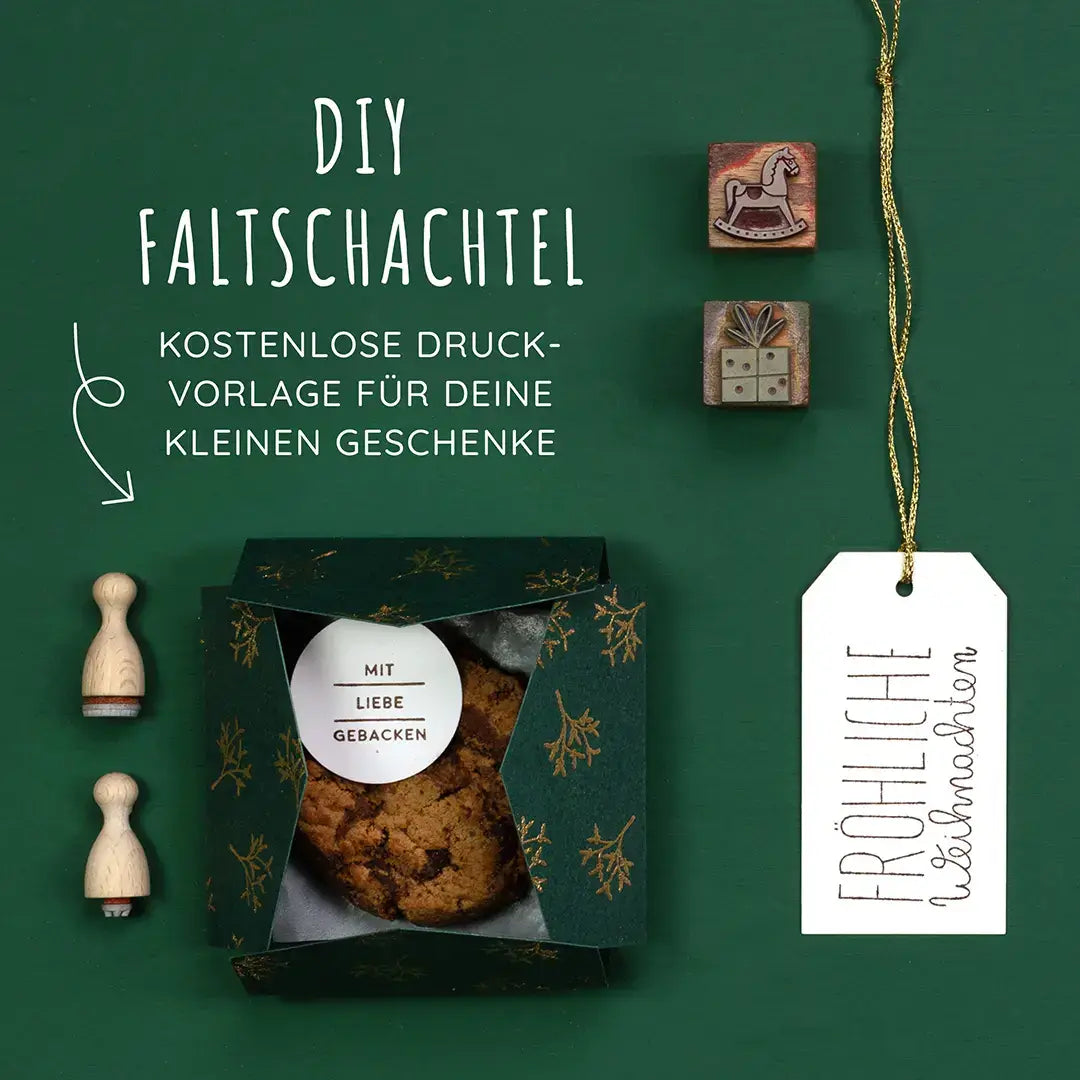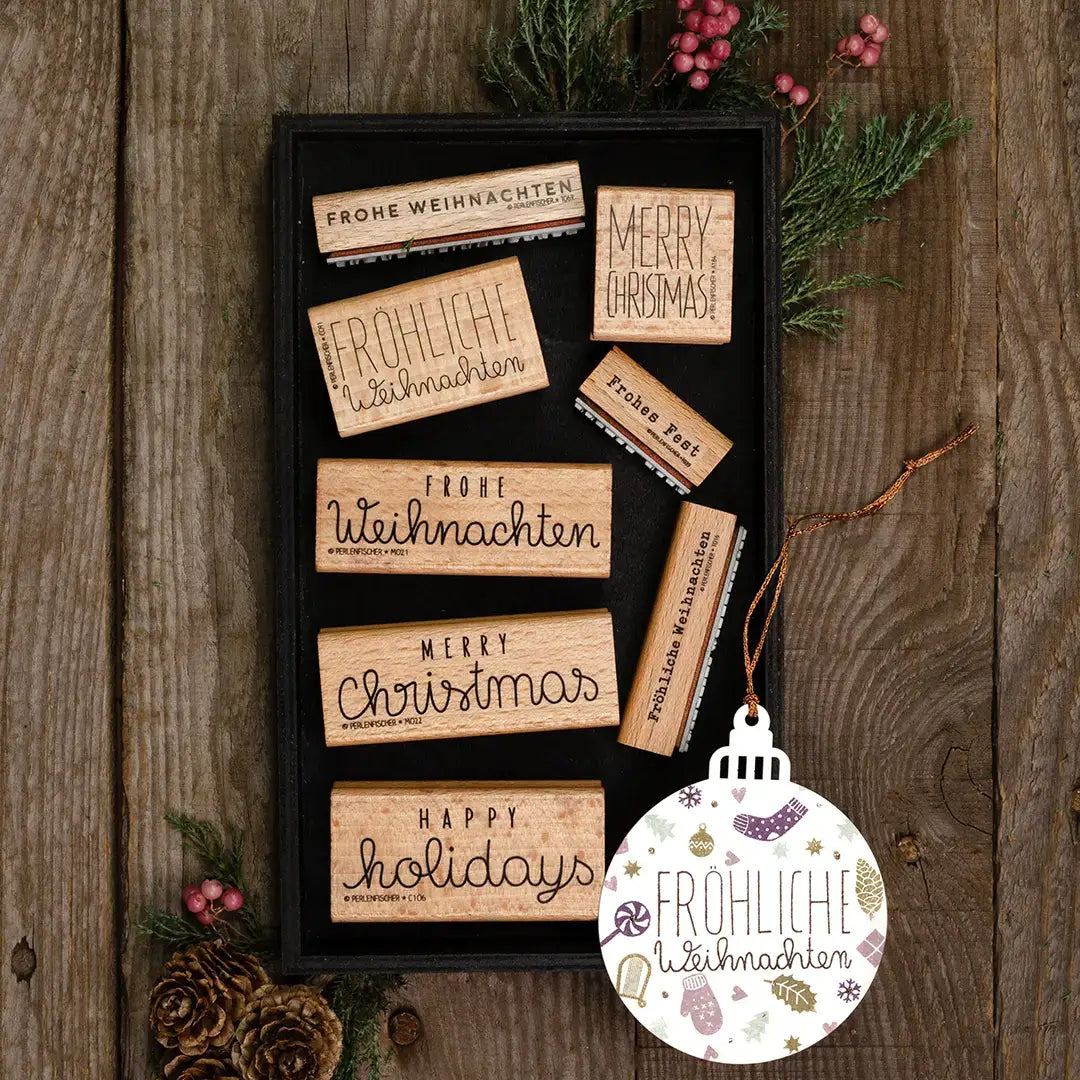 text stamps for christmas
Here you can see a part of our selection of festive letterings. You can stamp them wonderfully on cards, wrapping paper or Christmas tree tags. They can be perfectly set off with our new small Christmas stamp motifs.
Good luck & more
Stamping cards around birthdays, gifts & congratulations
Our new party designs fit wonderfully into our large variety of birthday stamps and can be creatively combined. Feel free to check out our birthday stamp category.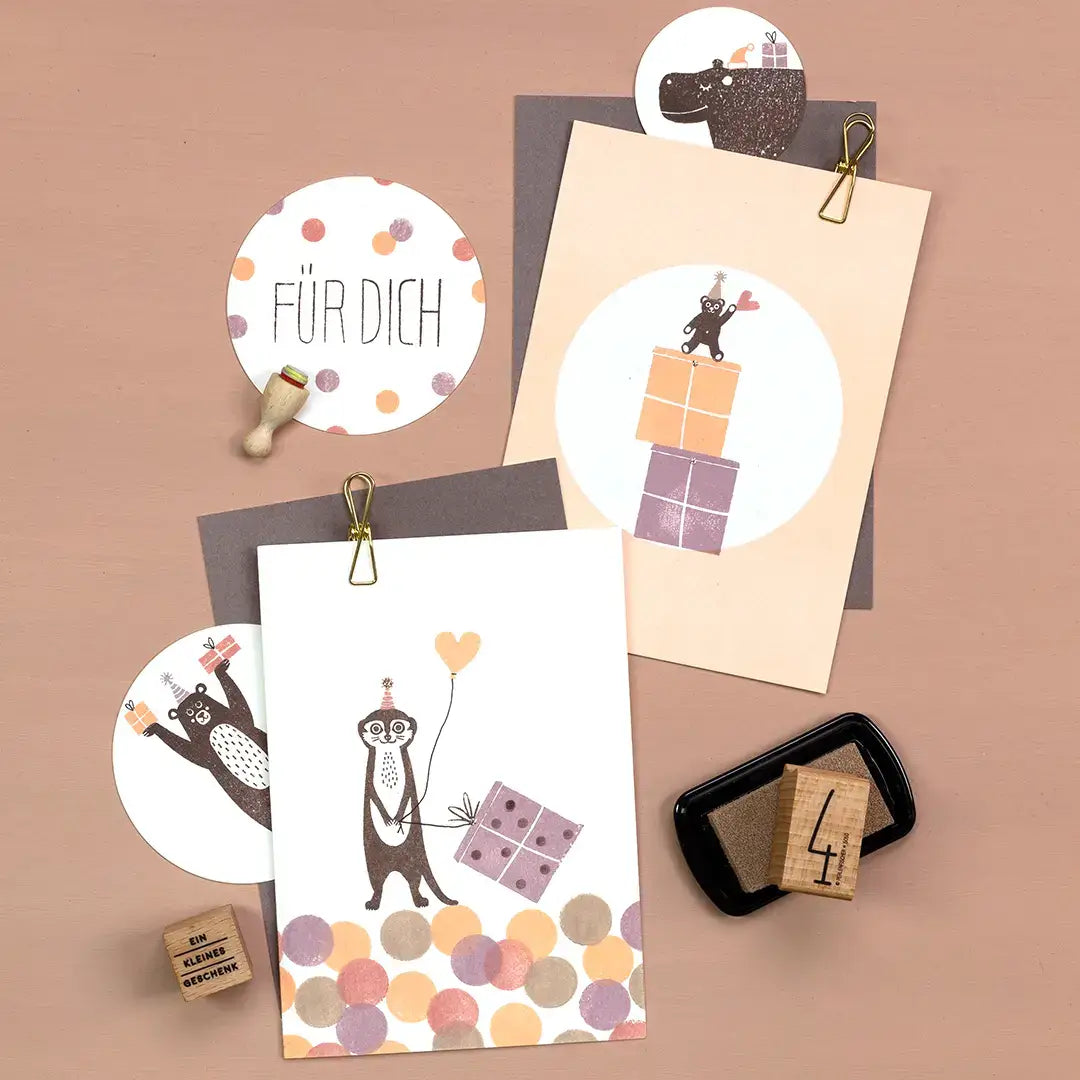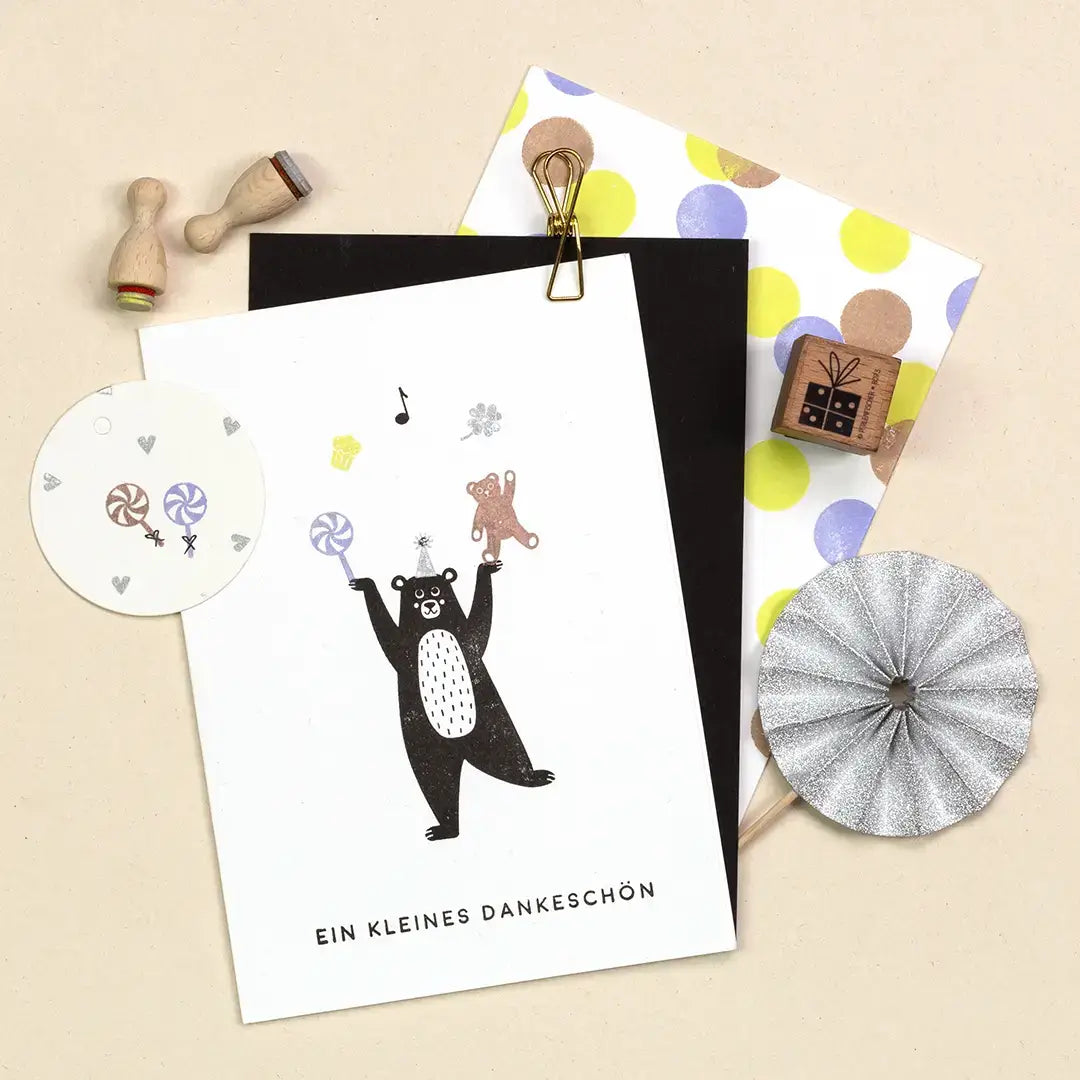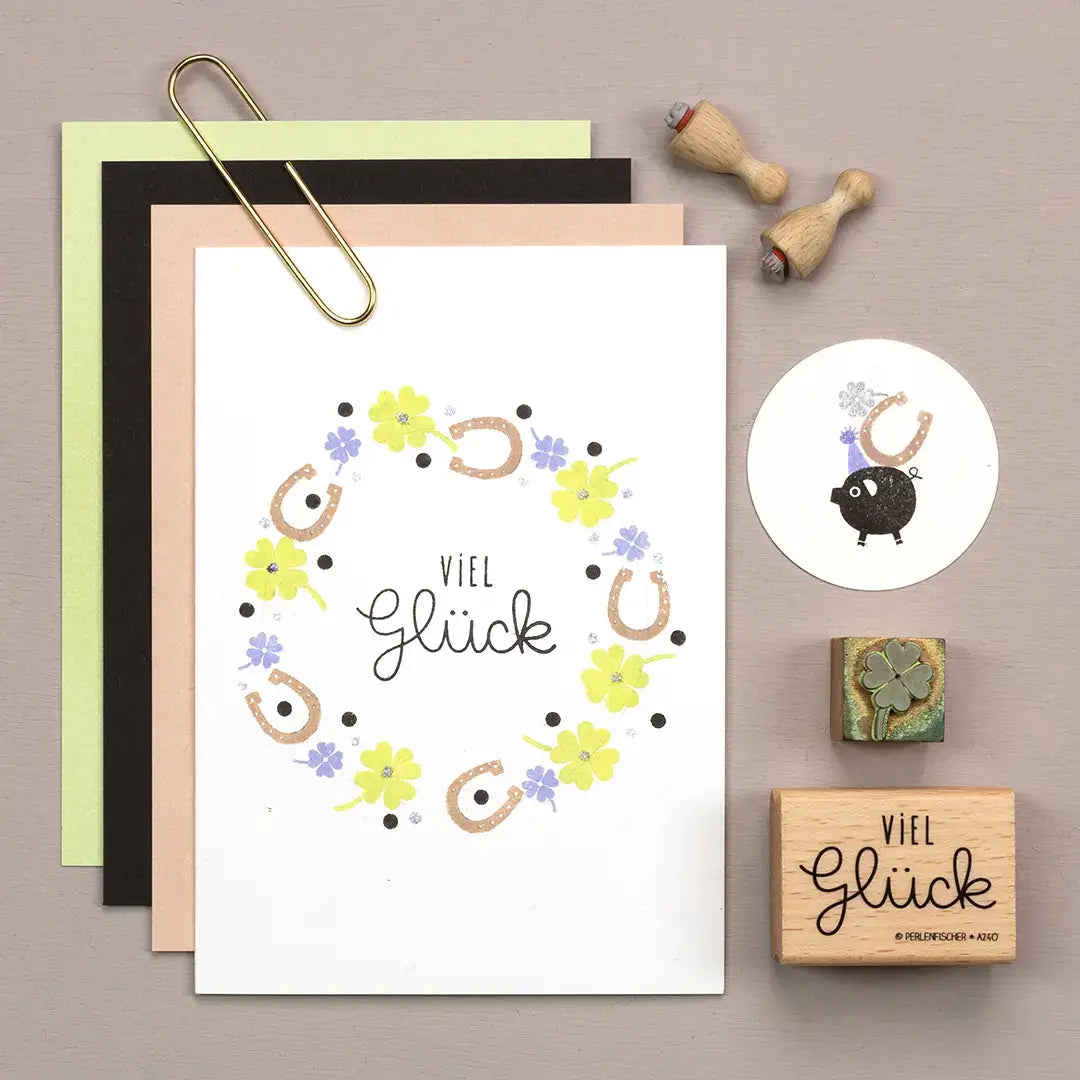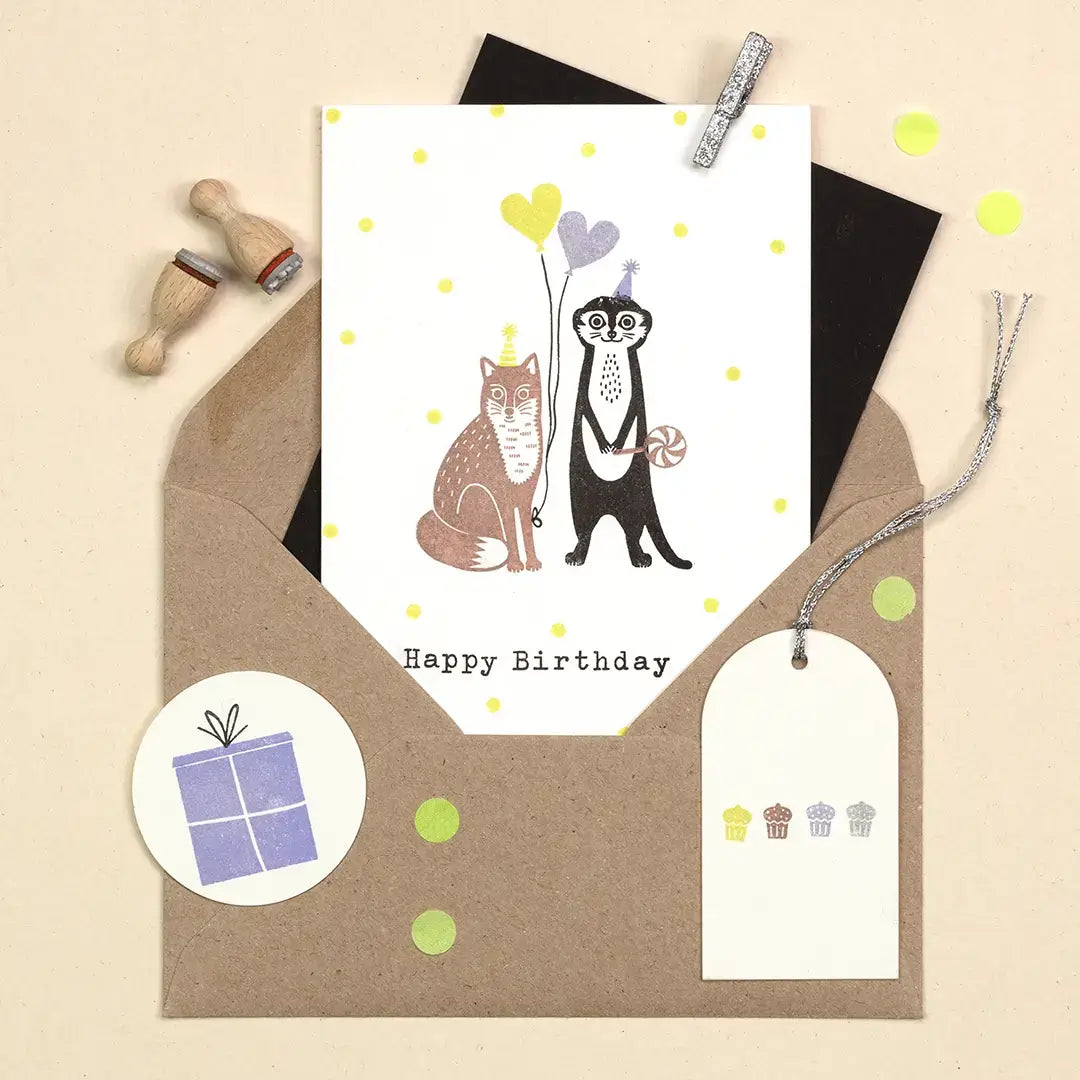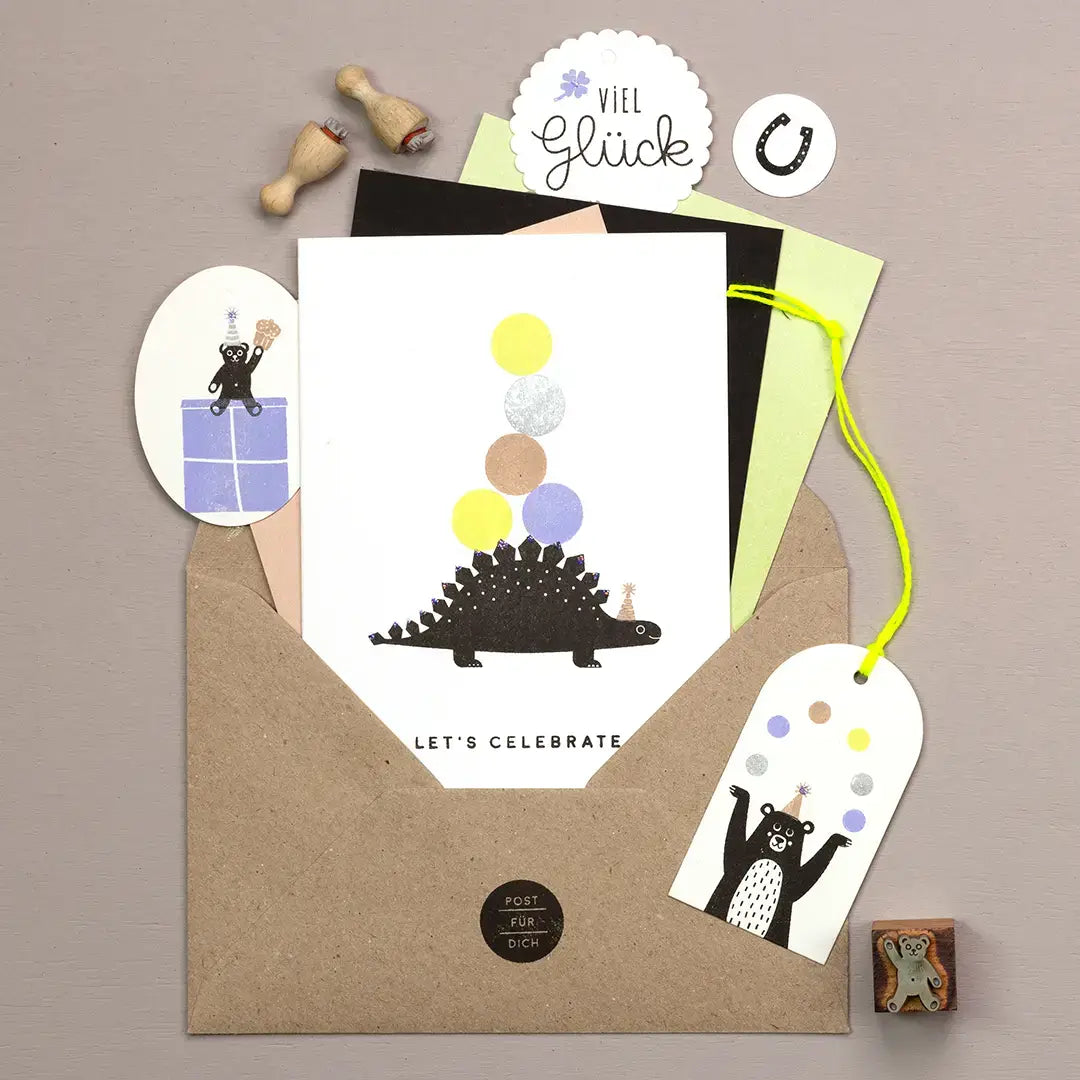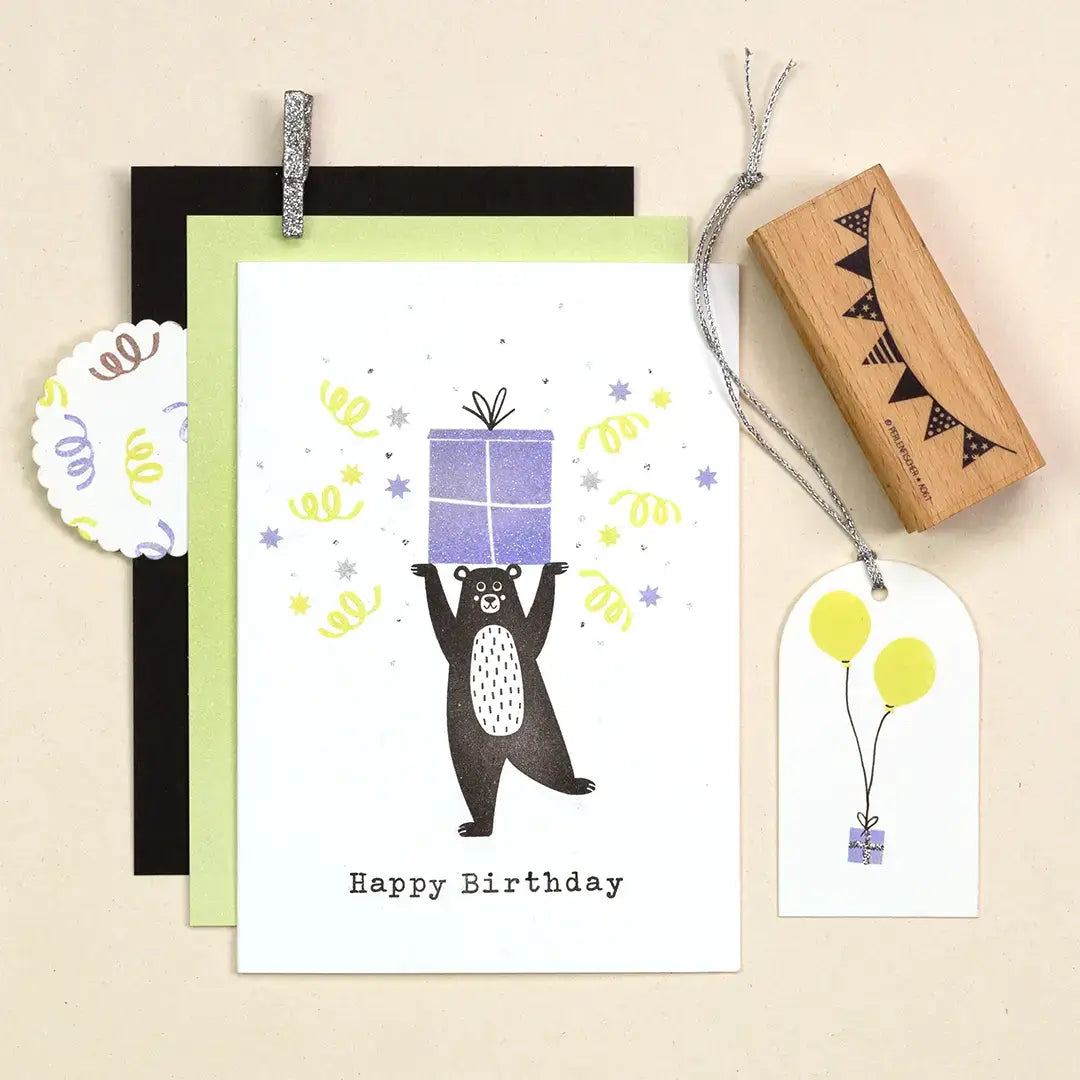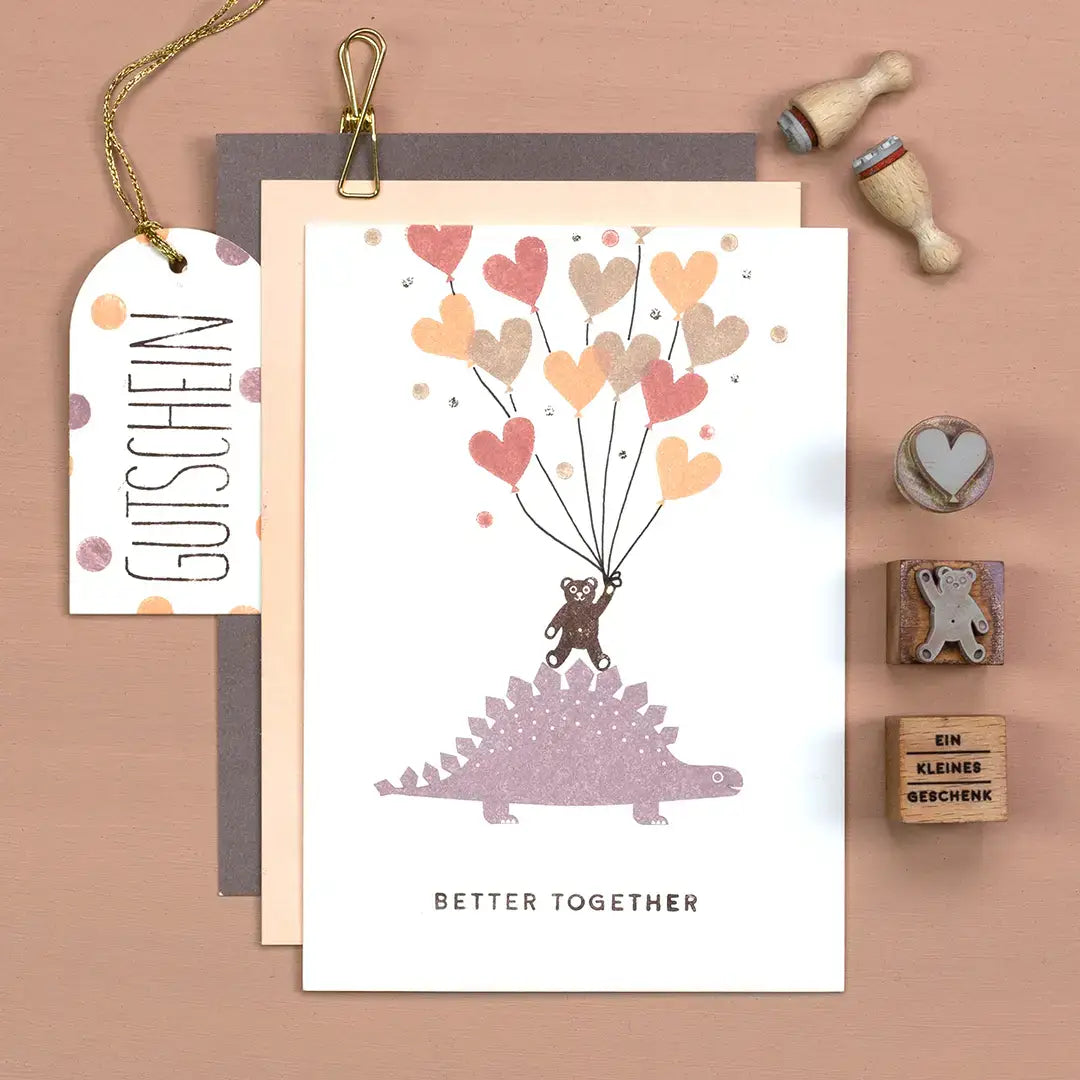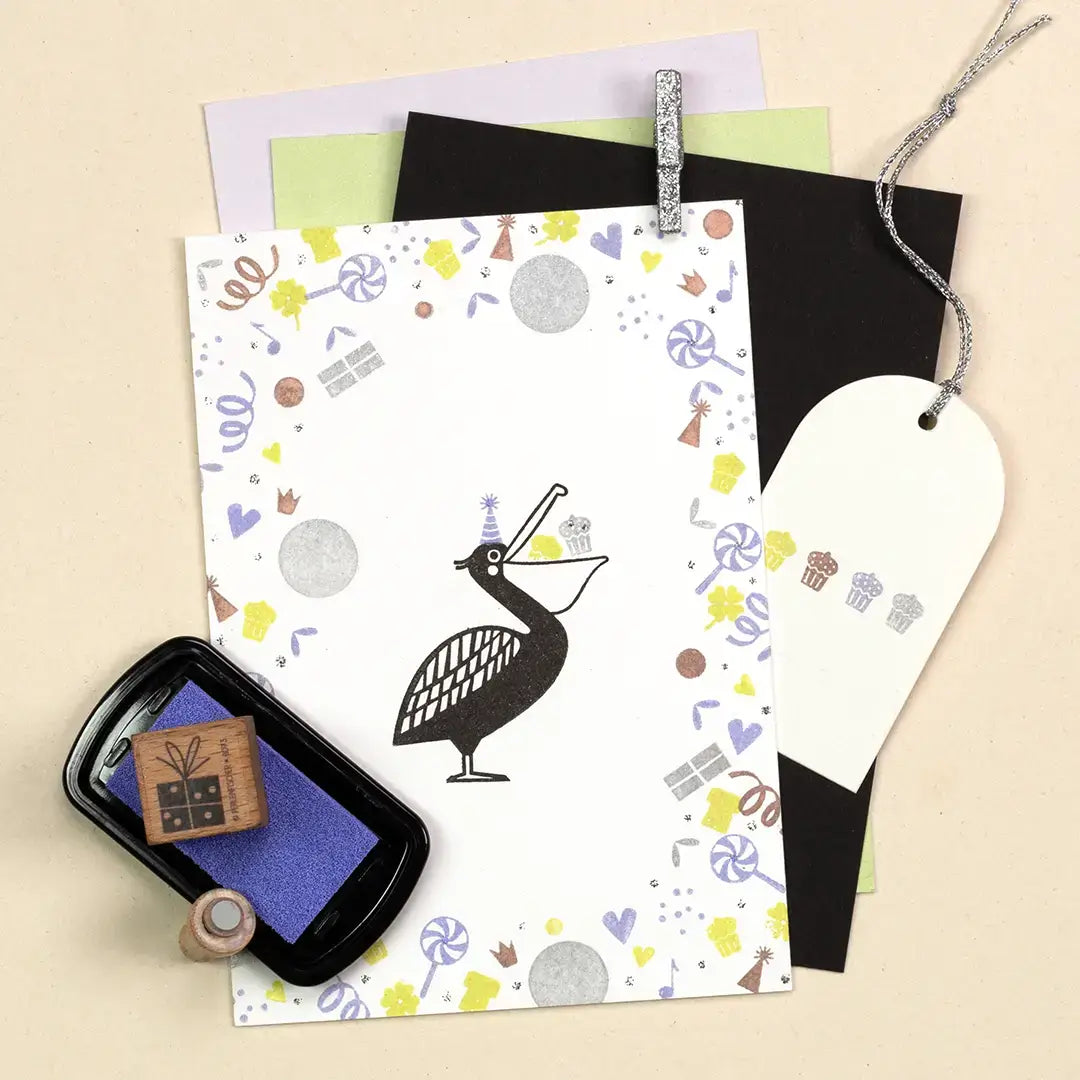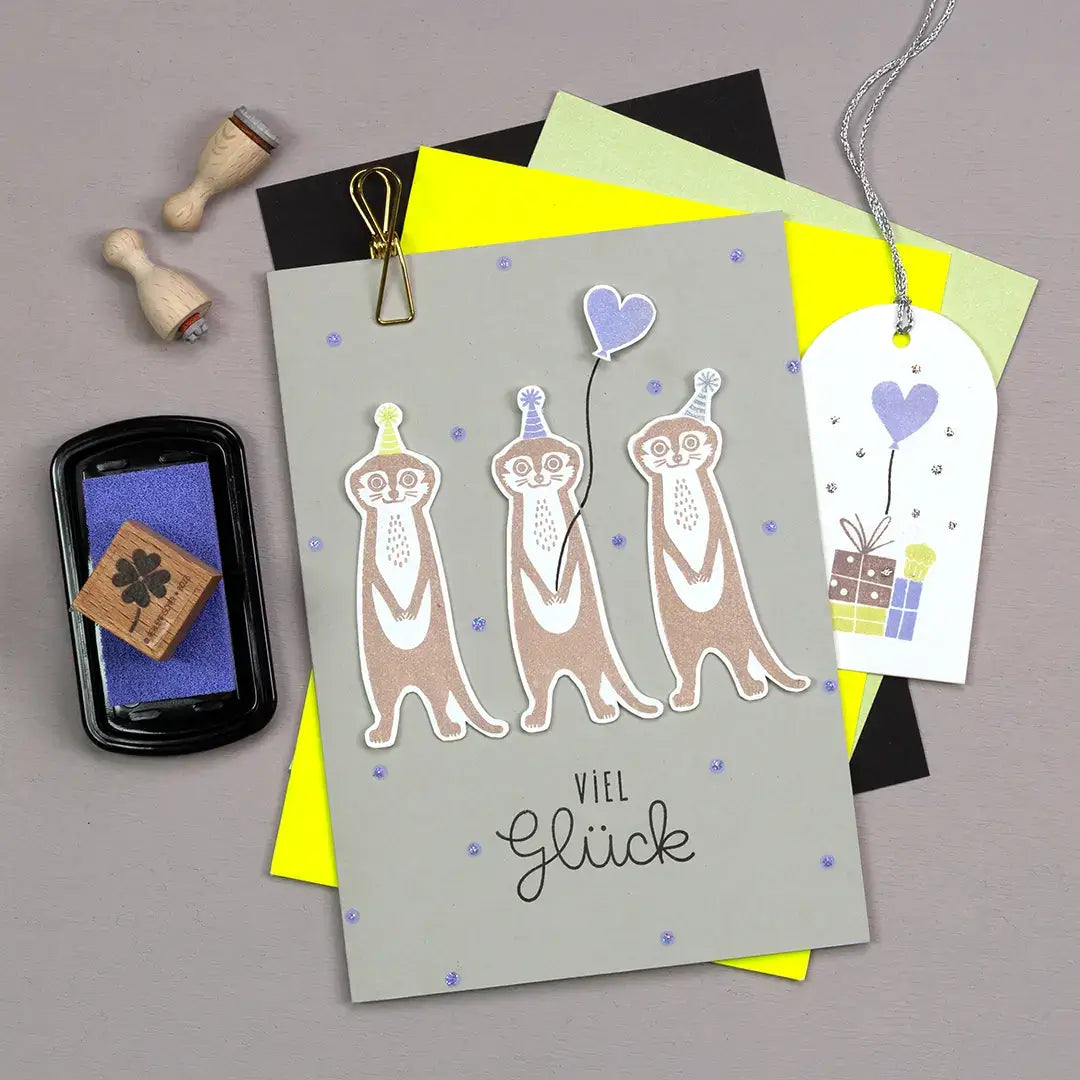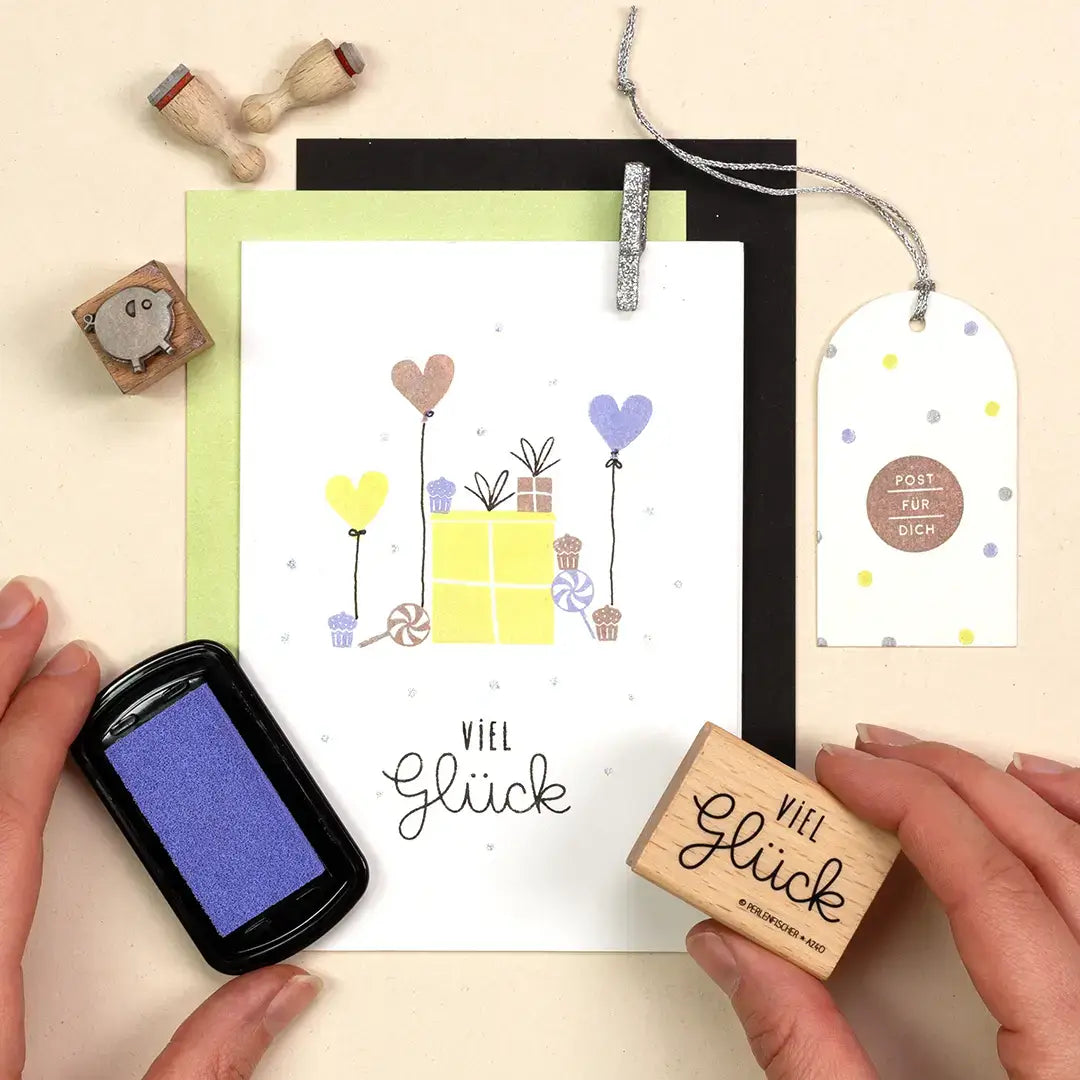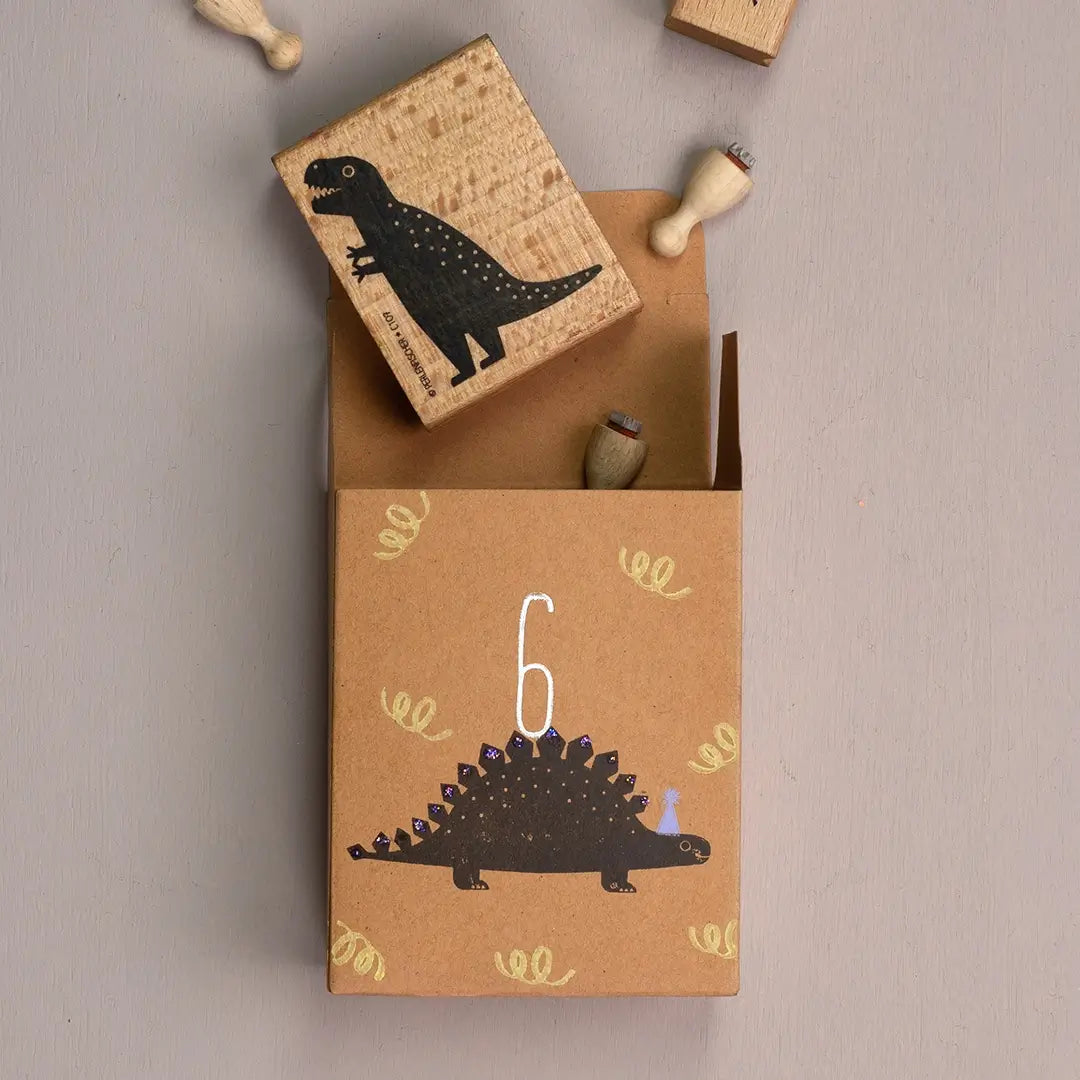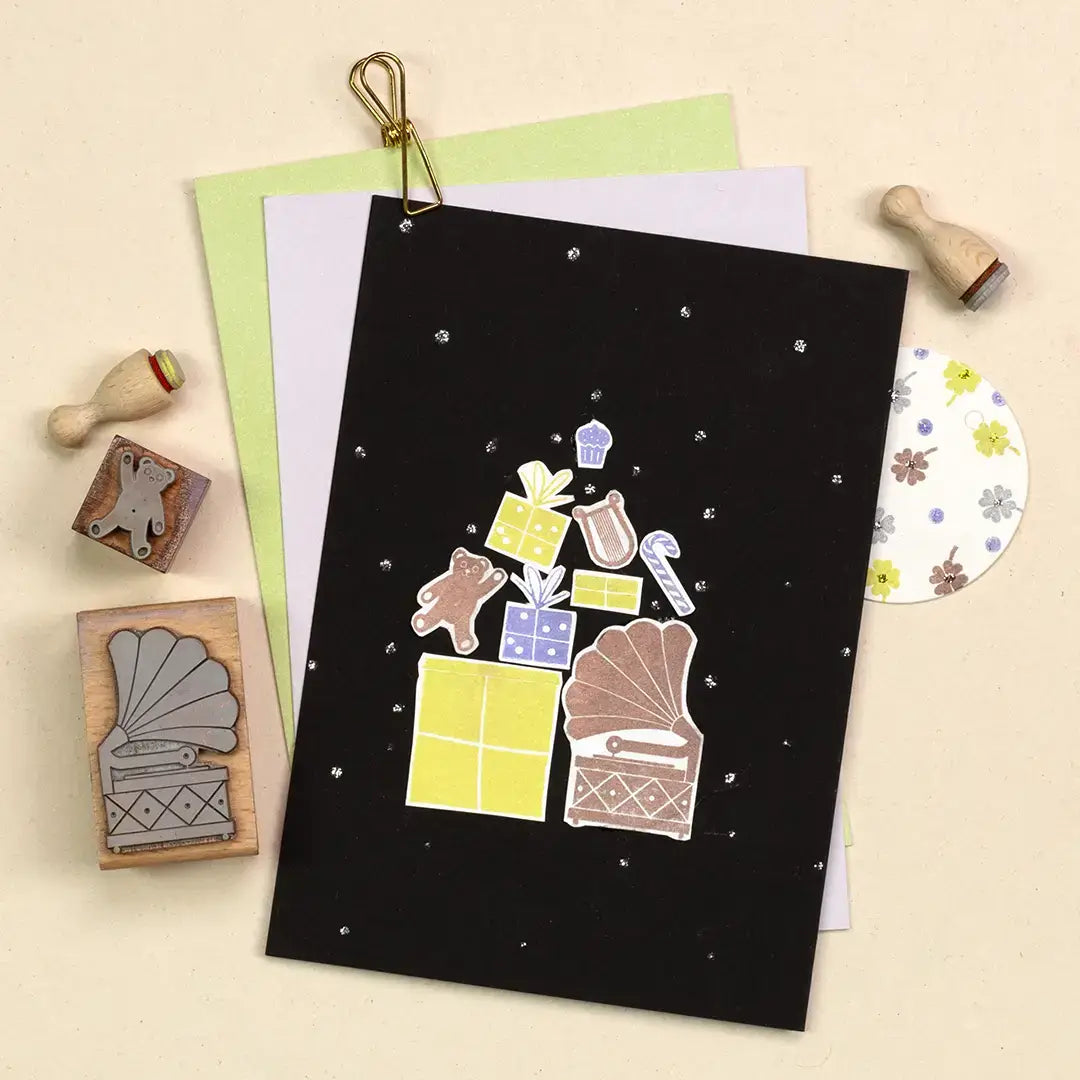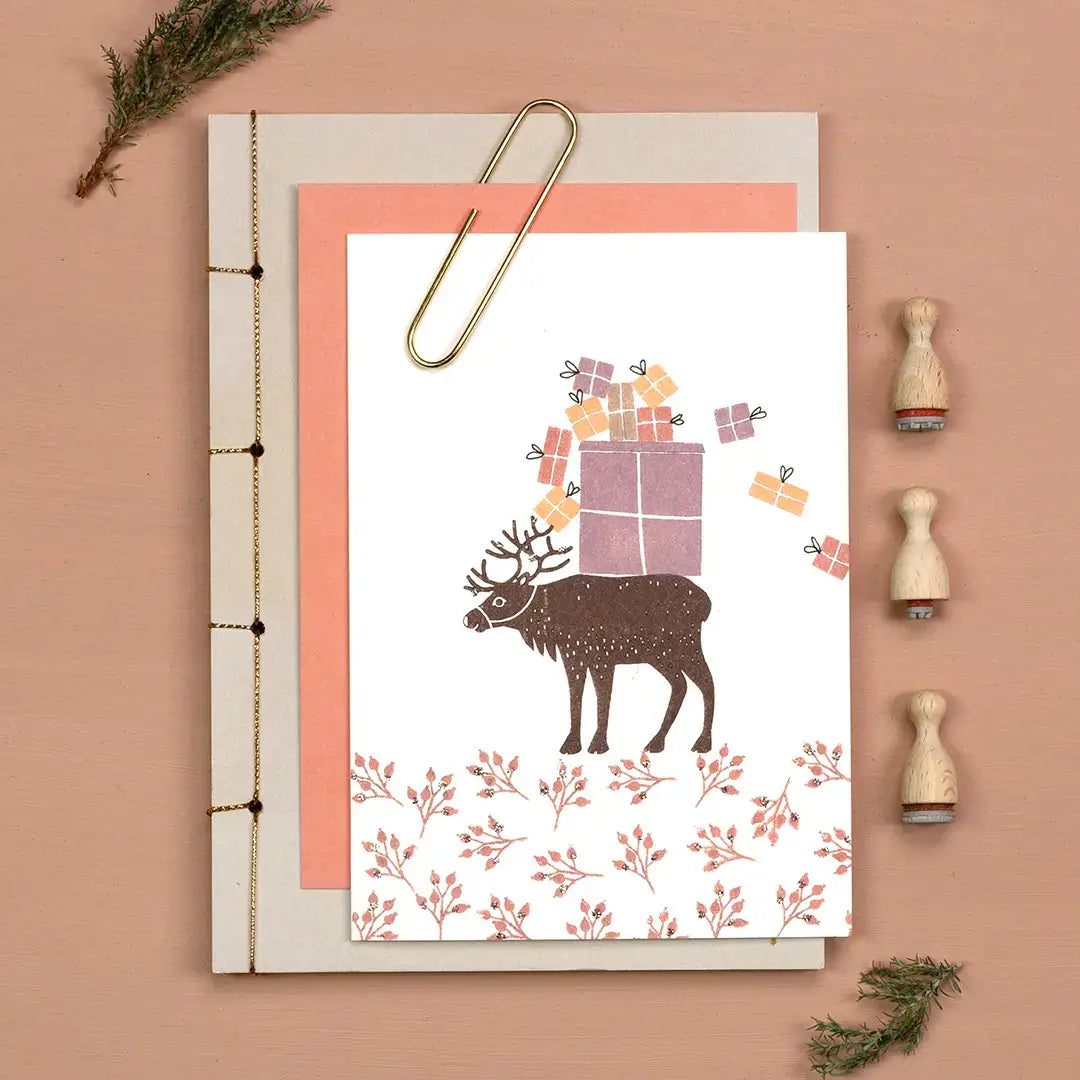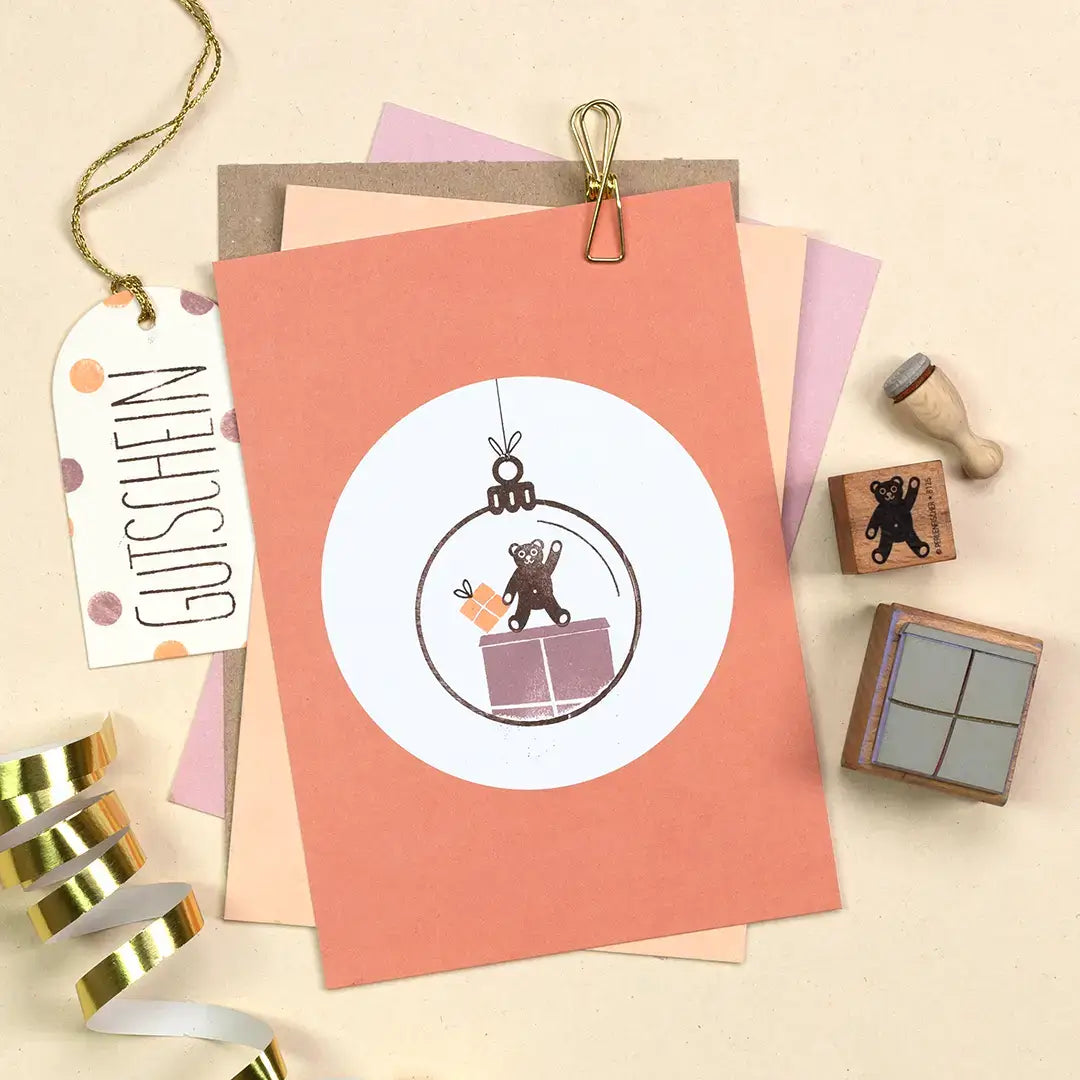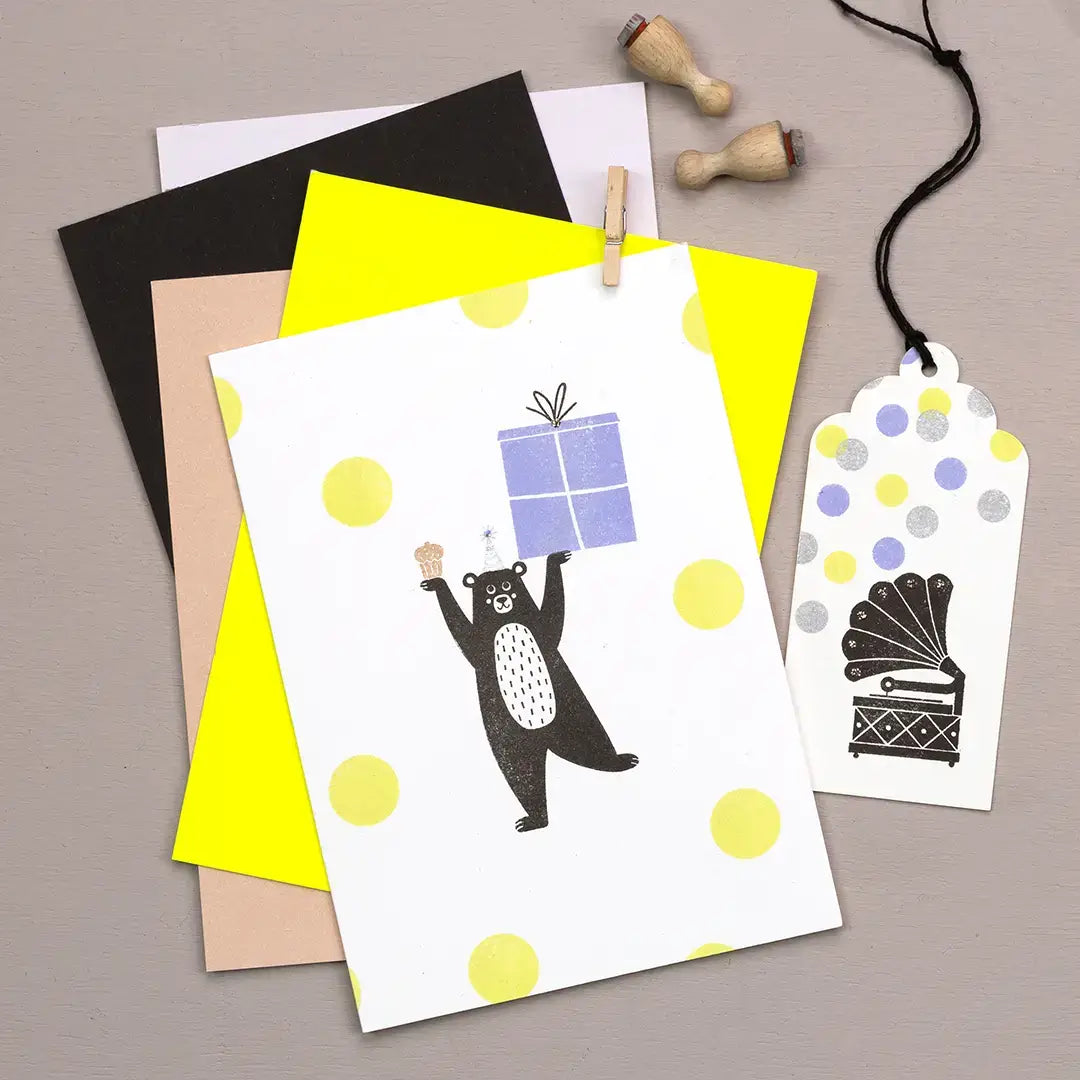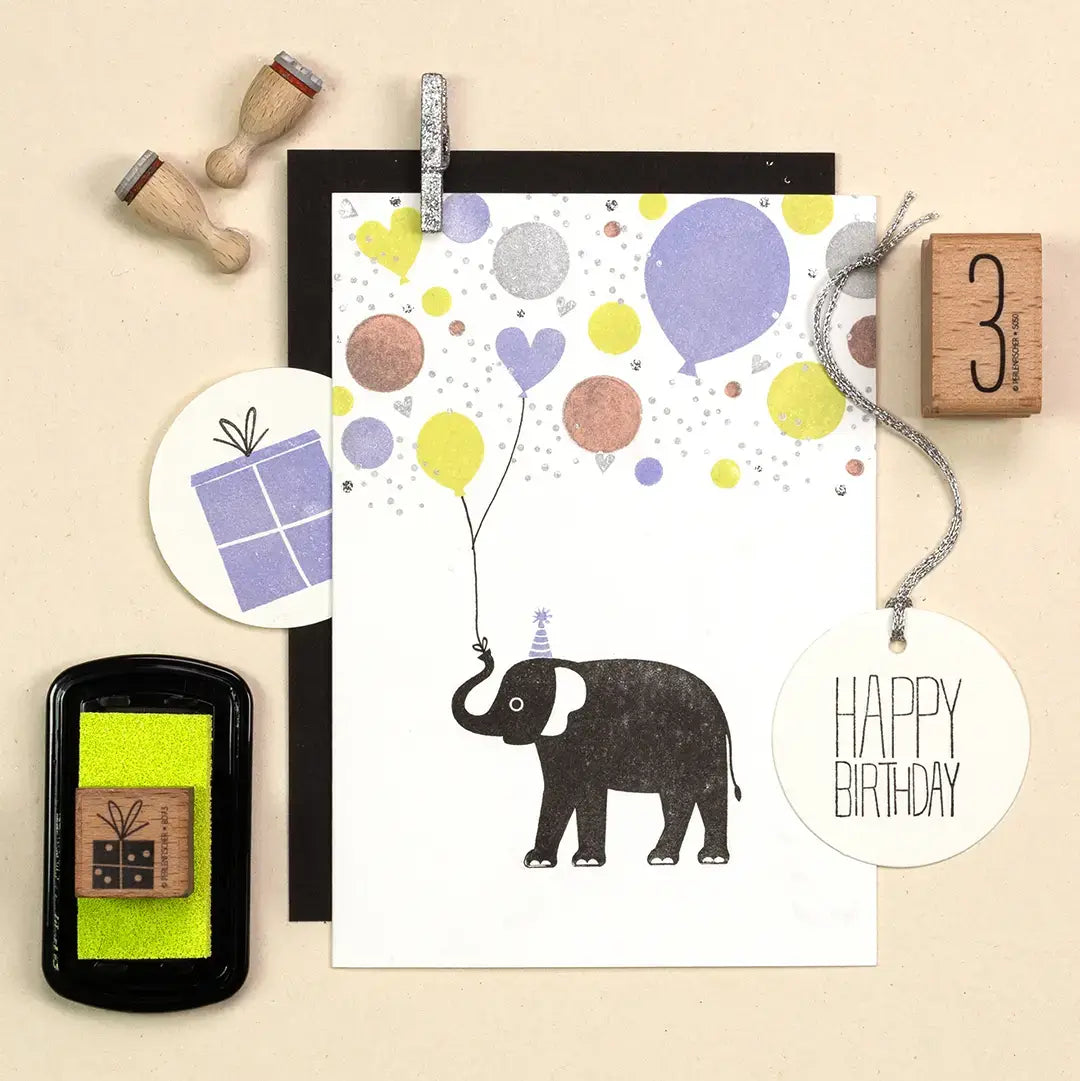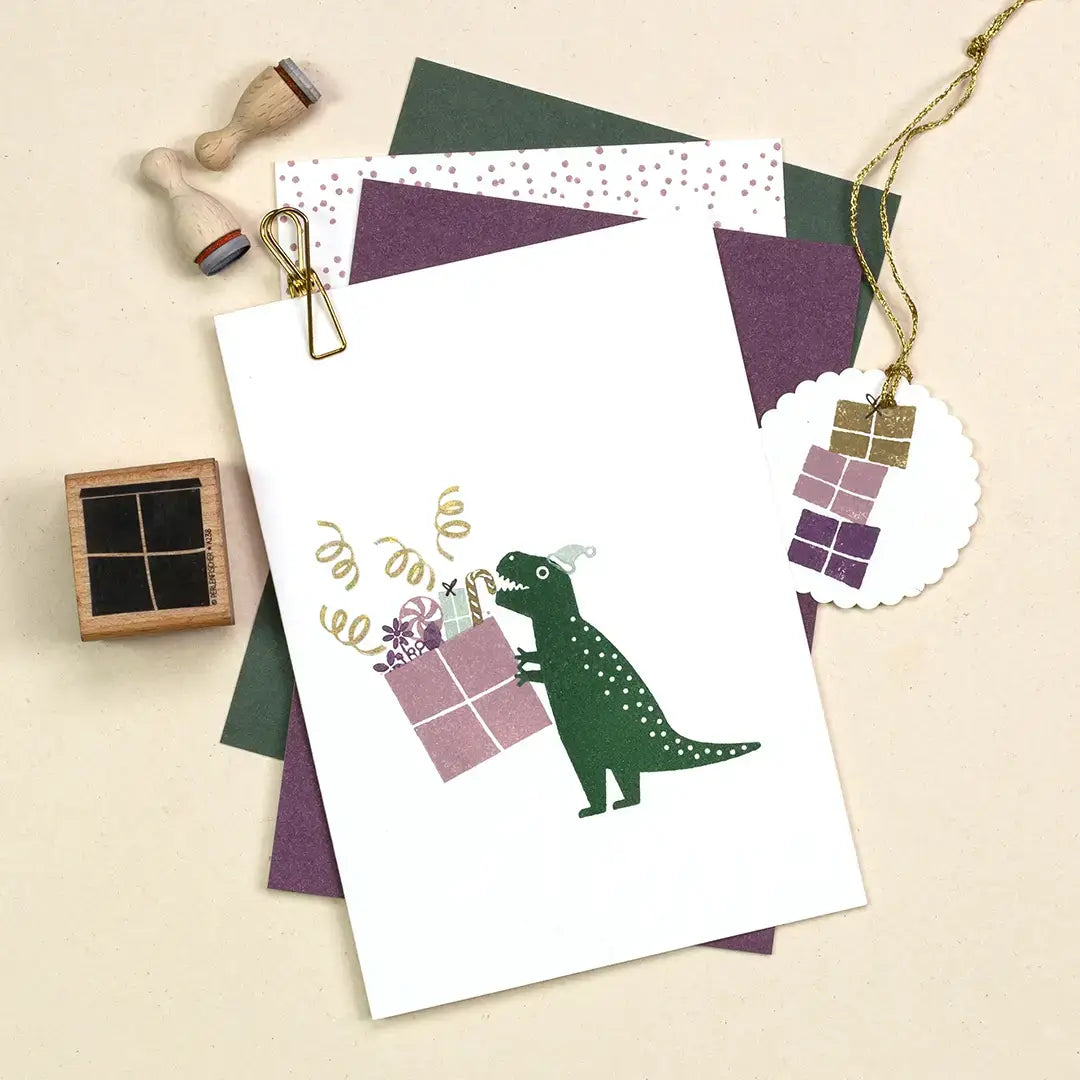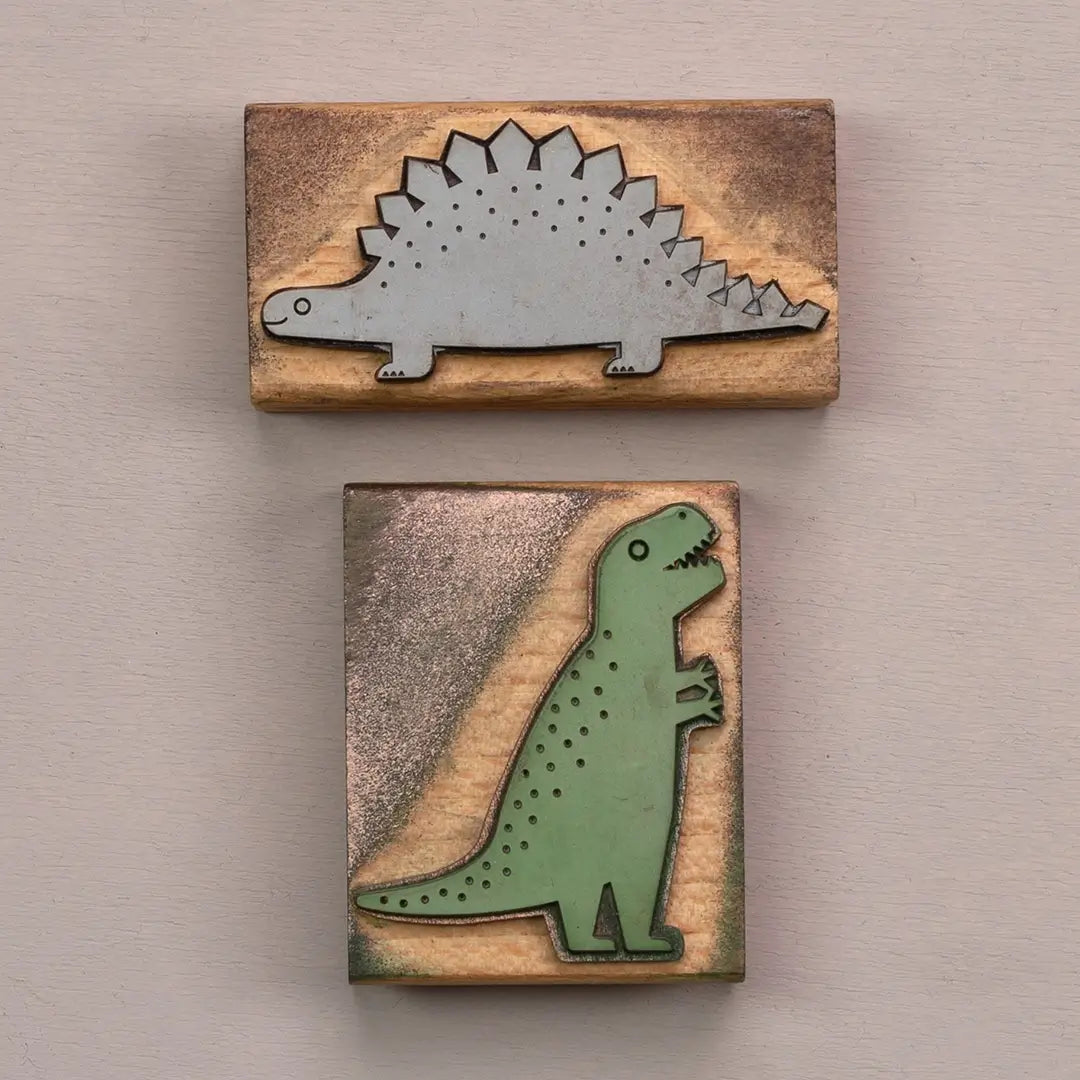 our dinosaur got a new family member
Dinosaurs are just the cutest animal stamps. Now we have another motif: The stamp | Stegosaurus. Both can be combined wonderfully. Put little things on their backs, give them stuff in their hands, let them draw all kinds of motifs or hang funny stamps on their necks. There are no limits to your creativity.
Gift tags for your presents
Decorate your gifts easily with self-created tags. Take a look at our category papertags, there you will find many different labels in all shapes and sizes. Another high-quality and durable alternative are wooden pendants, which can also be wonderfully stamped and are perfect as decorative elements for Advent.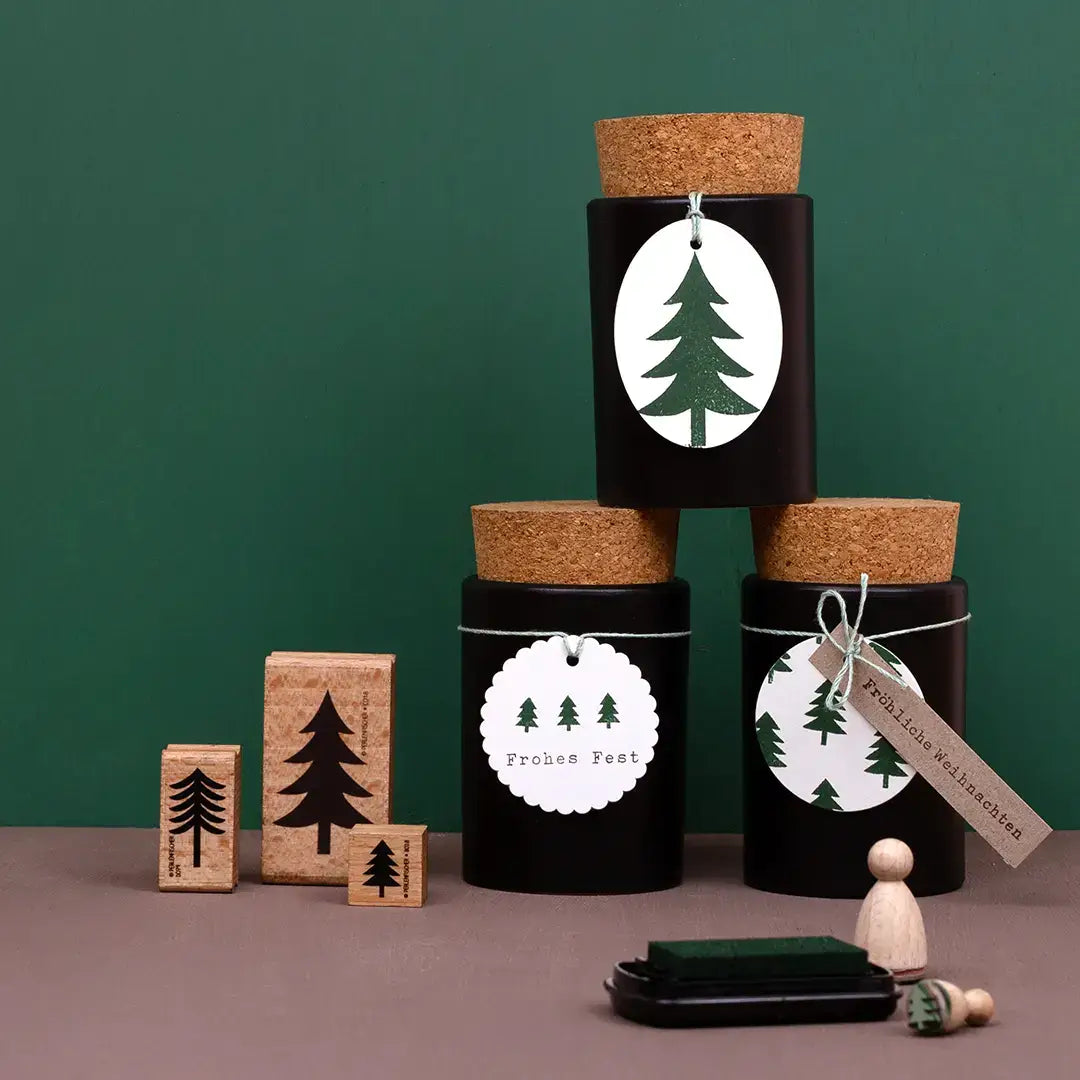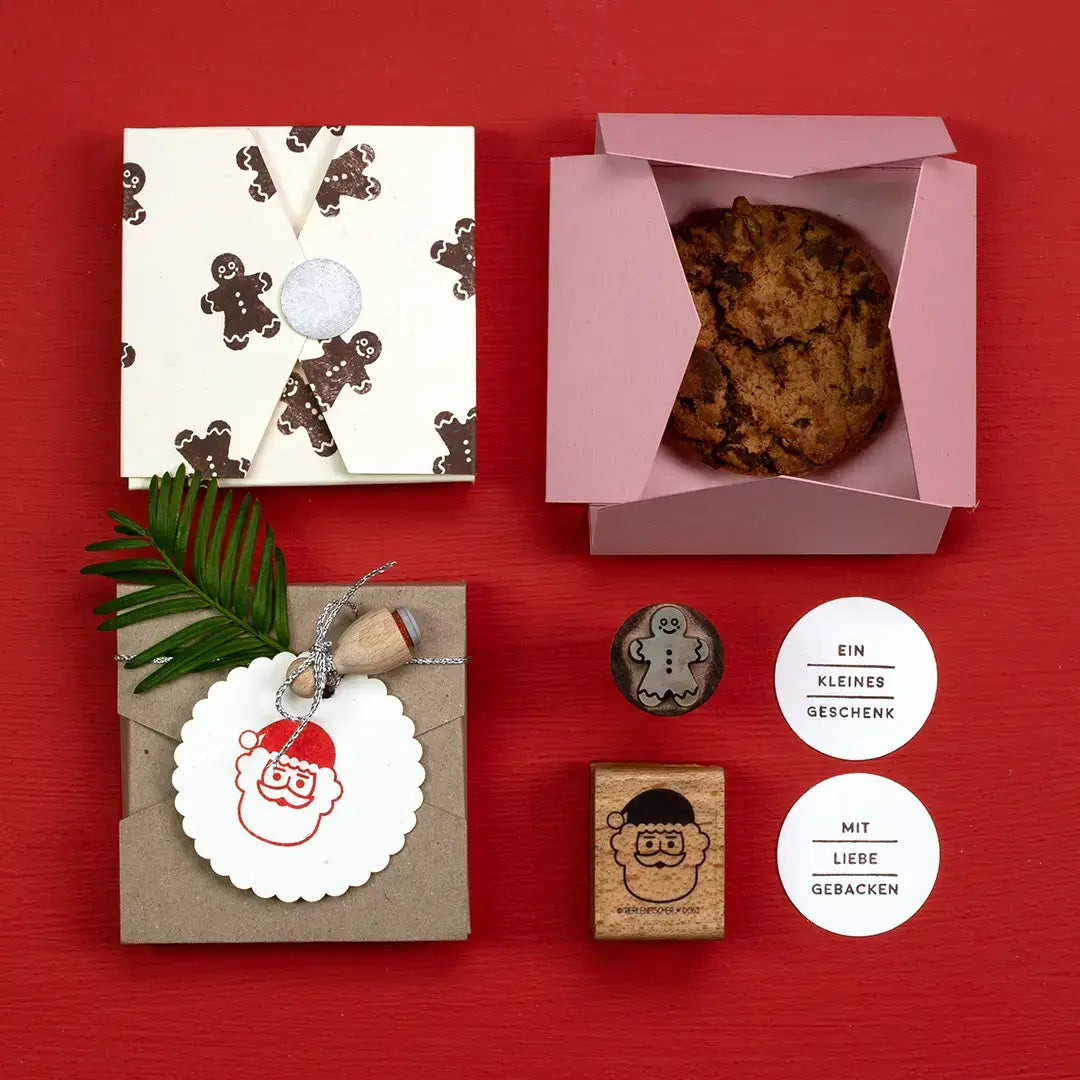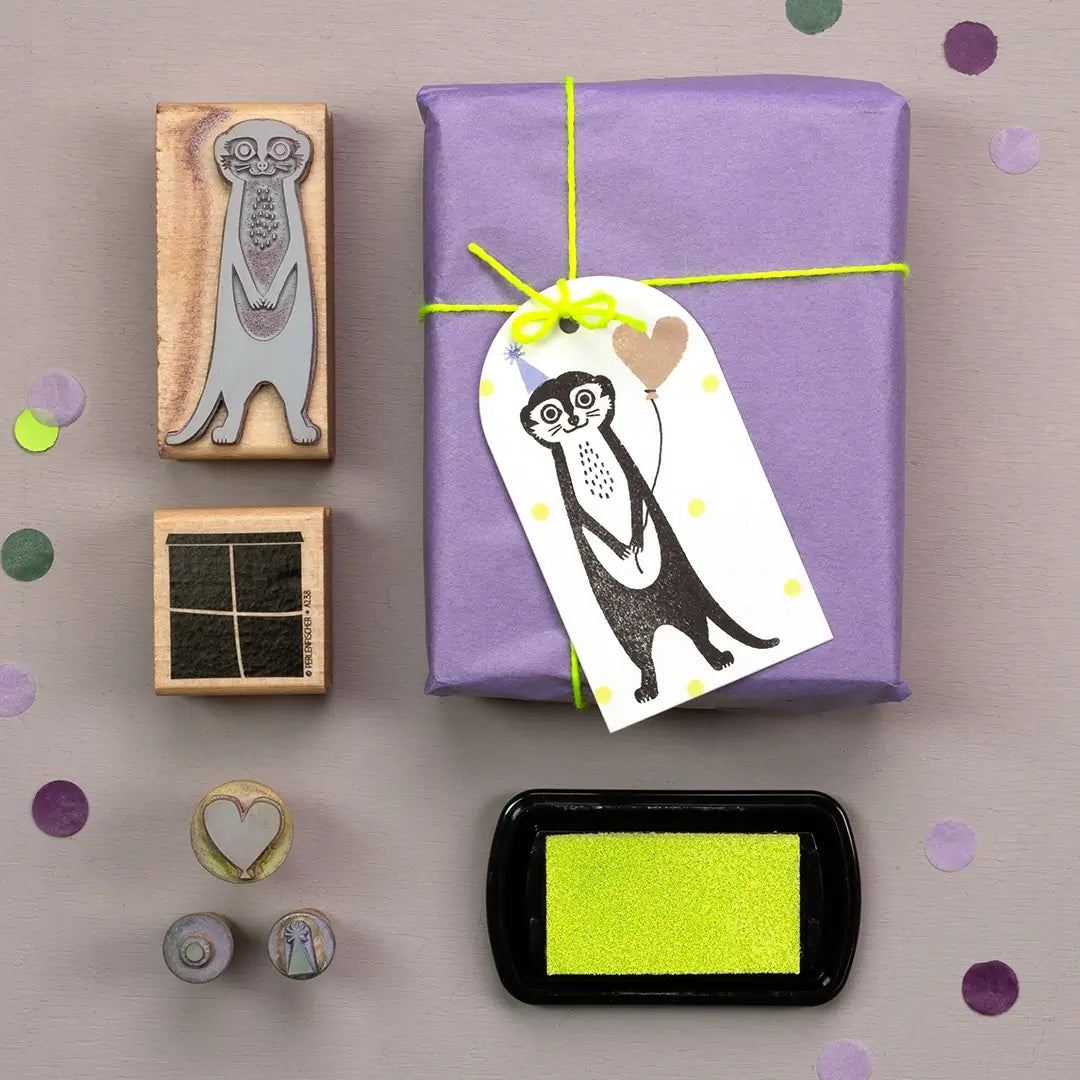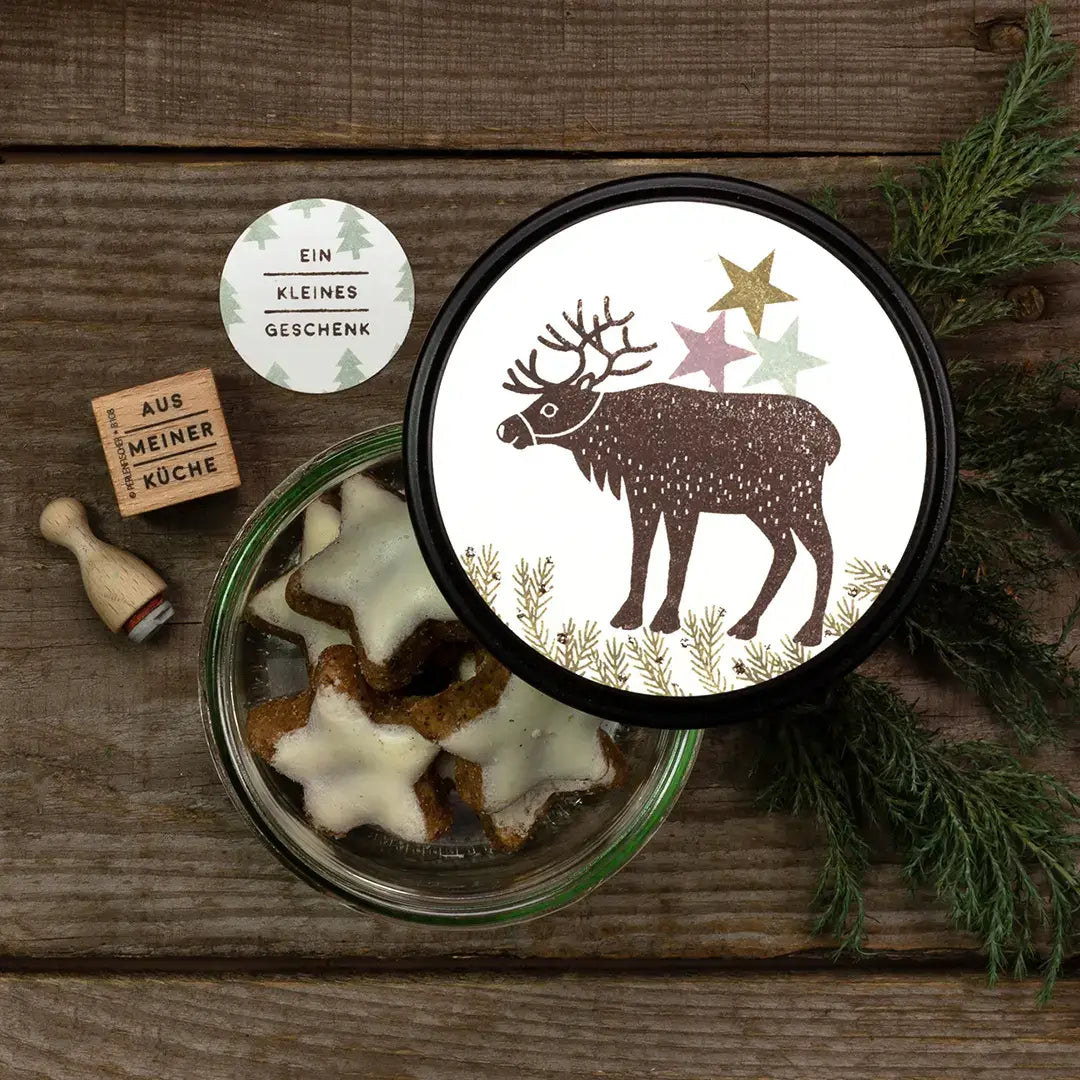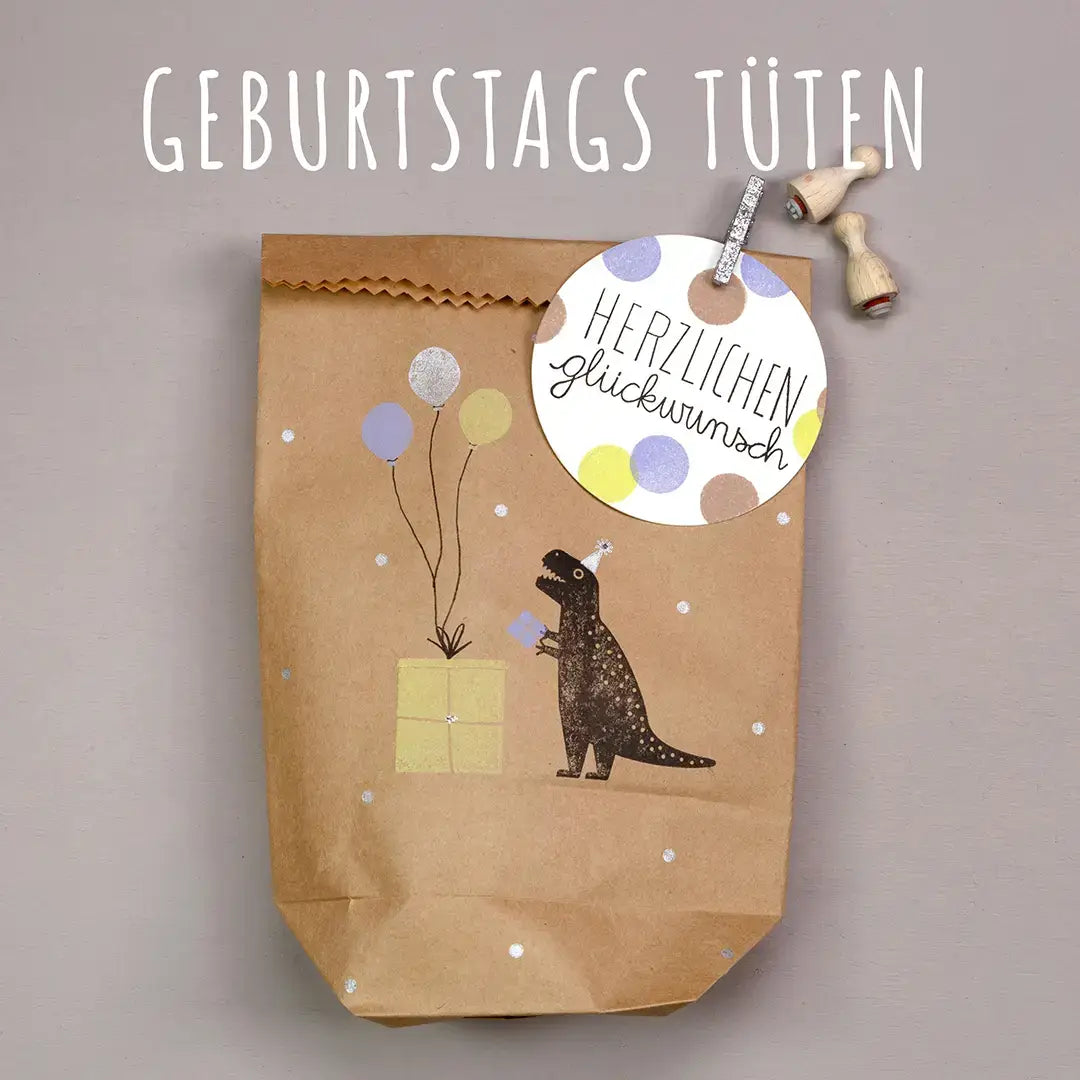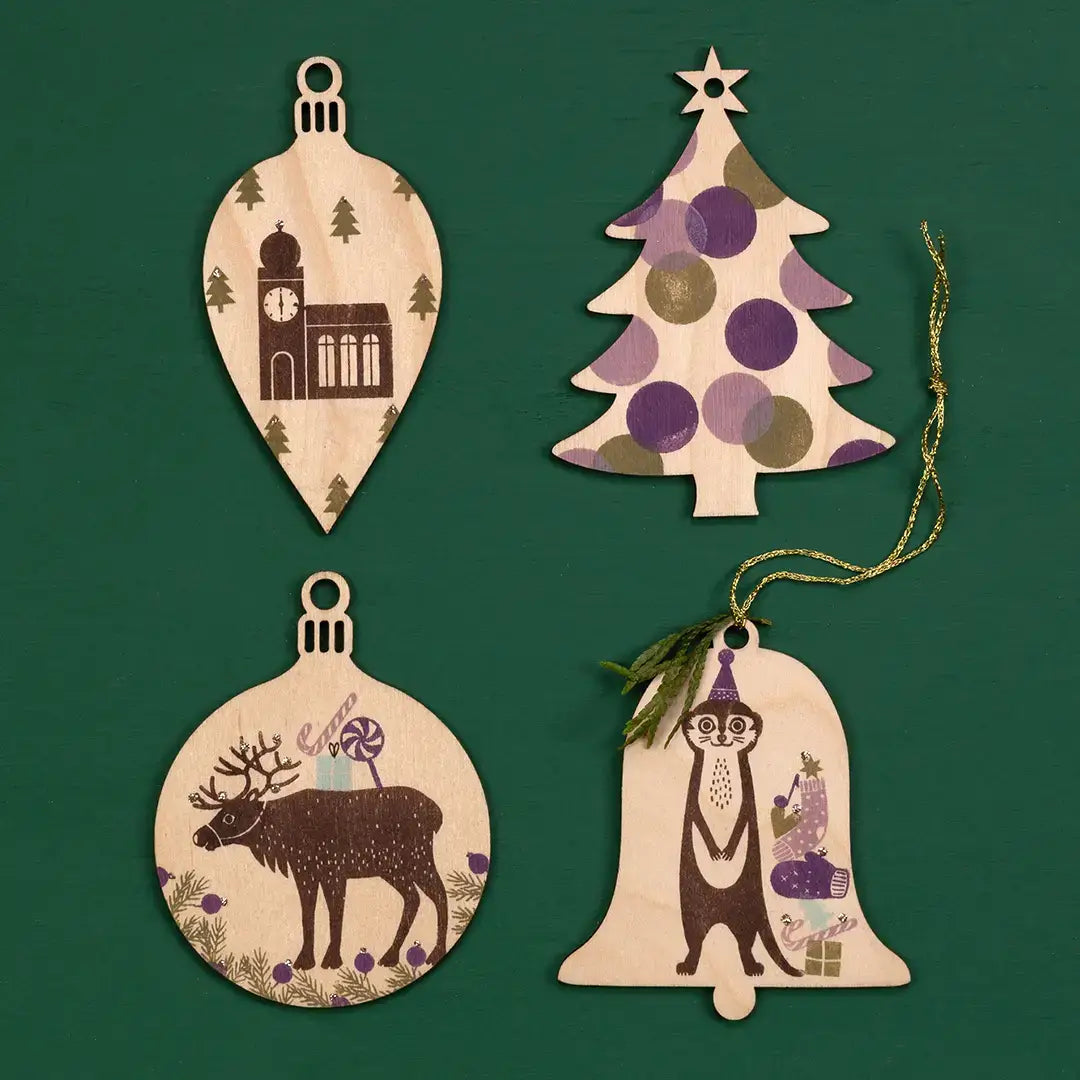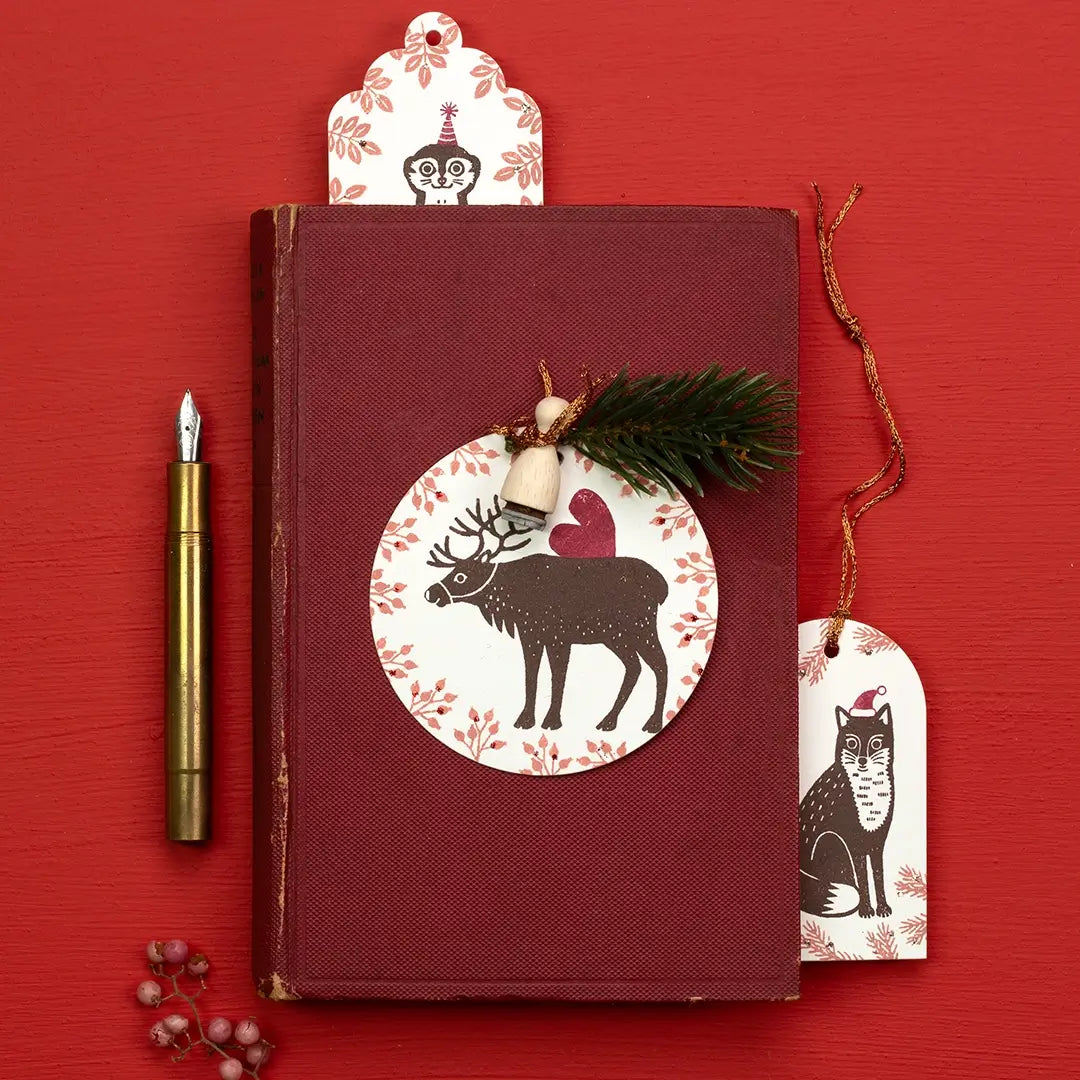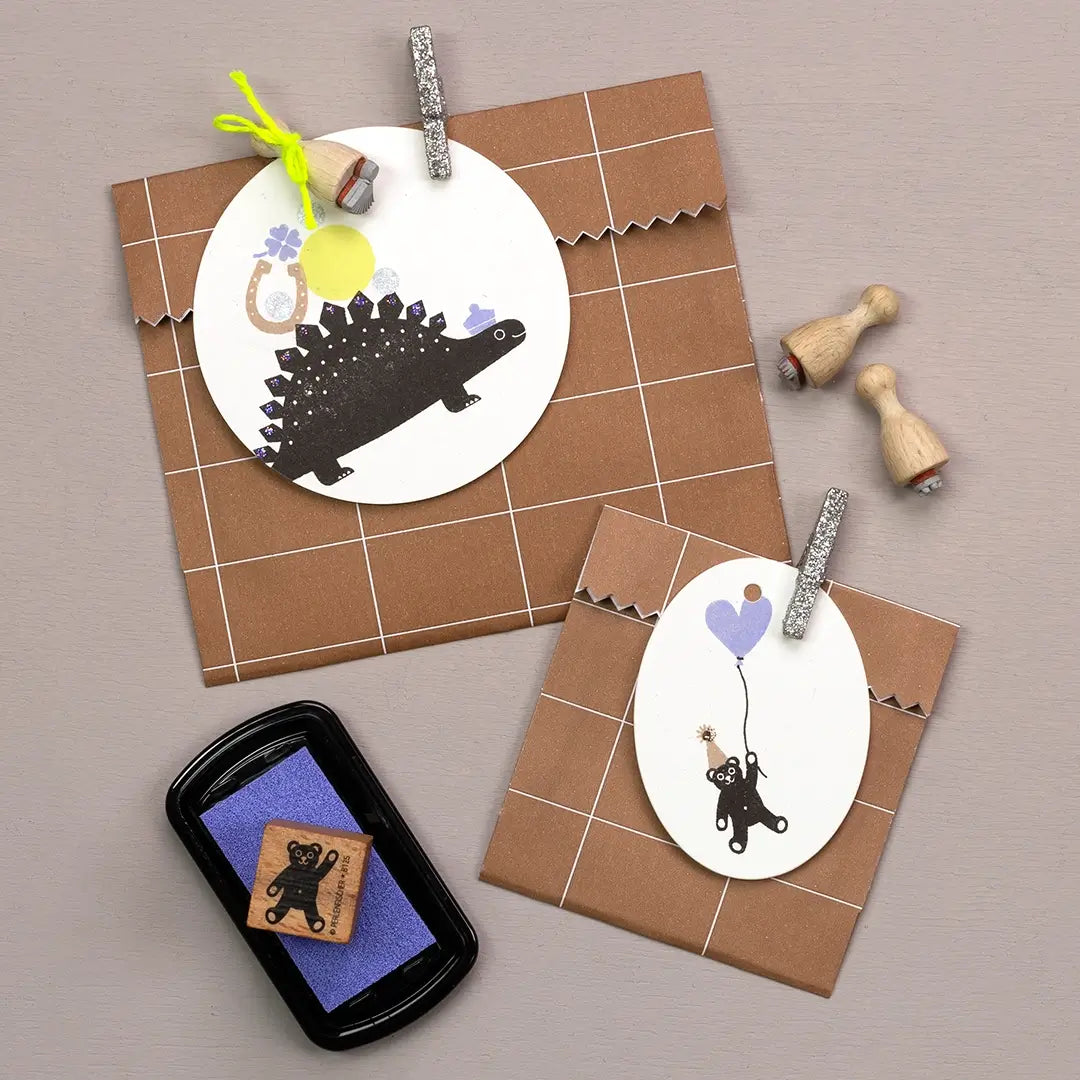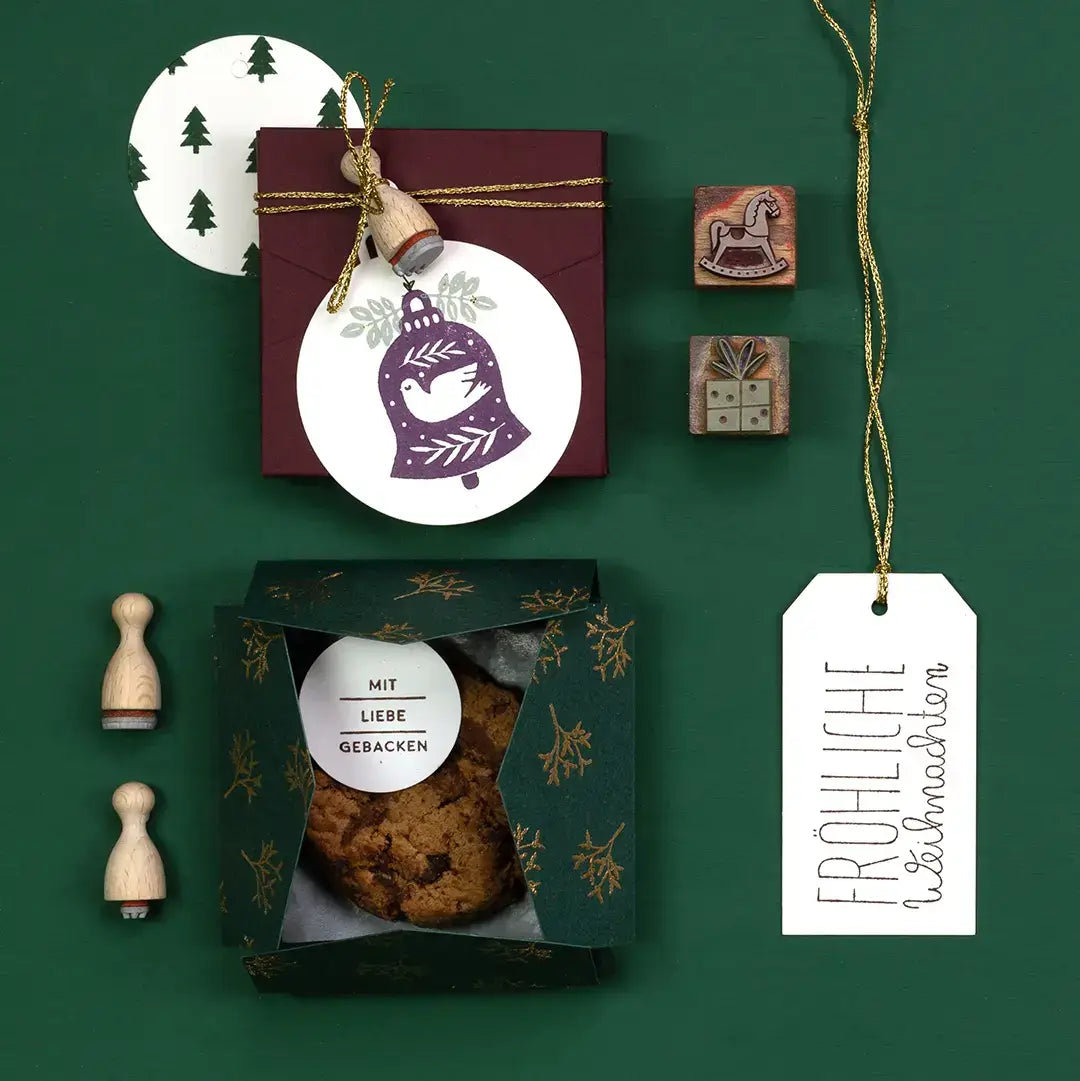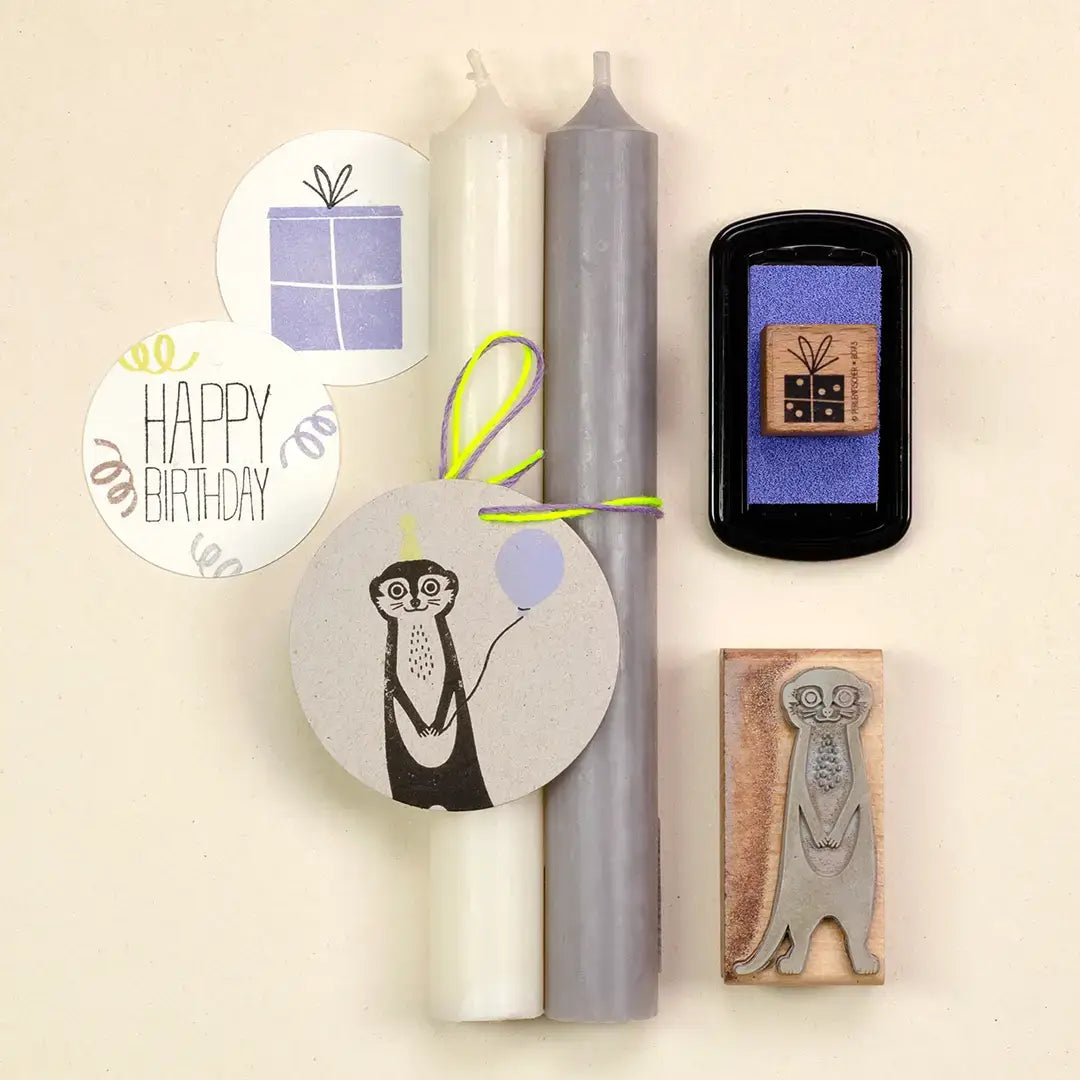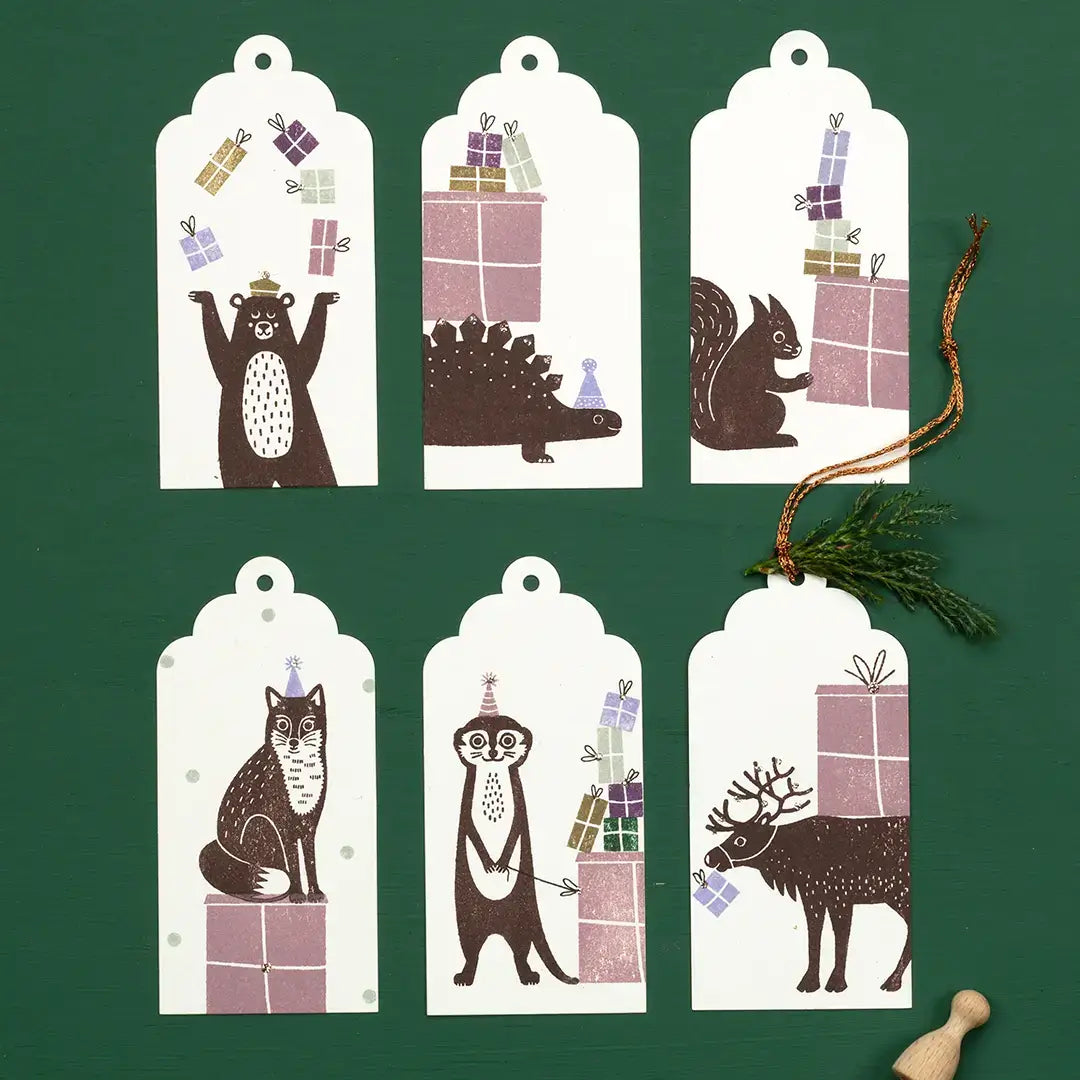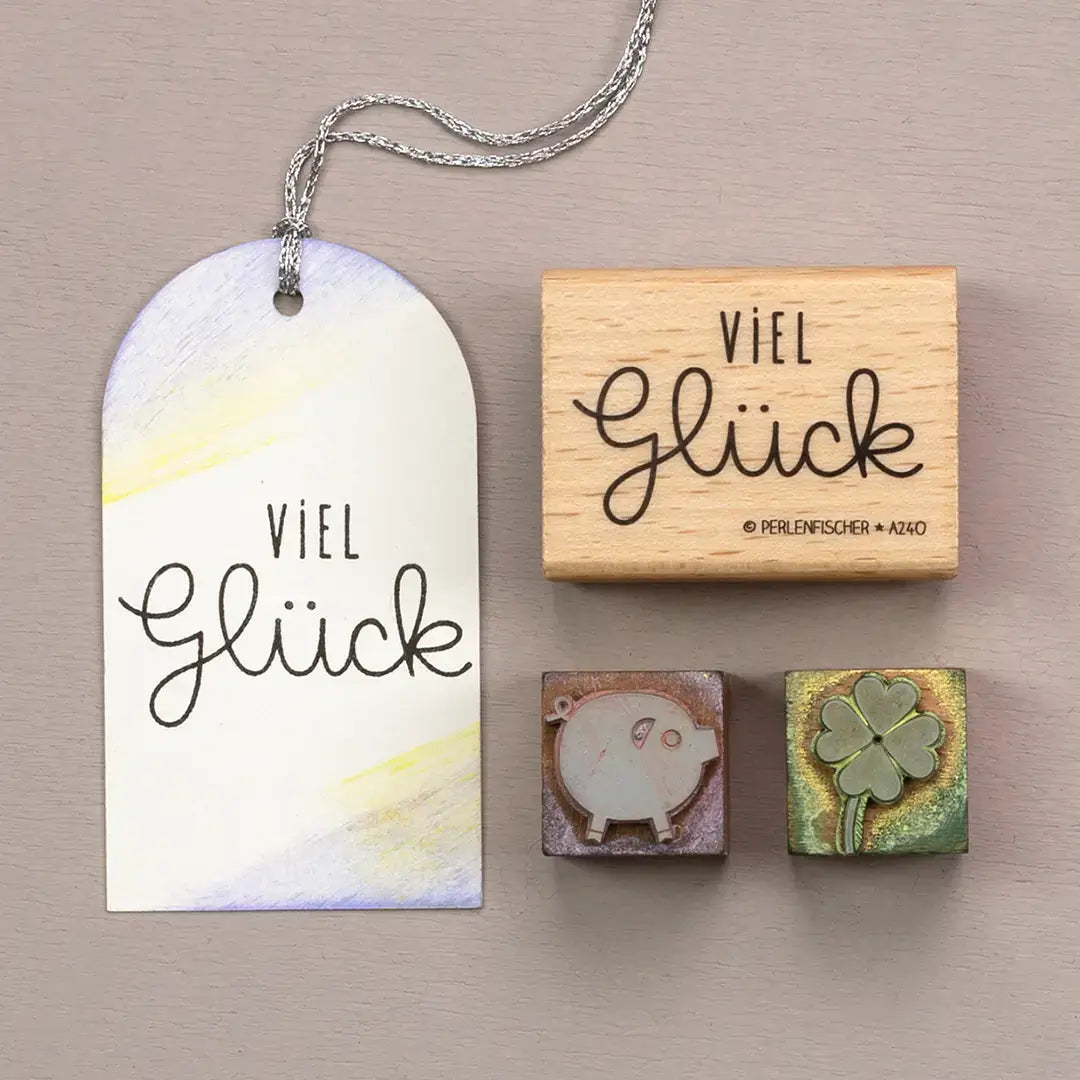 Nativity scene set
This stamp set is simply an all-rounder at Christmas time. You can stamp your own nativity scene on cardboard, decorate gifts, create Christmas tree tags or table decorations and much more. You can find our entire selection of perfectly assembled sets at:
create your own advent calendar
Craft your own Advent calendar easily and with much joy. On our page Boxes & Bags you will find many perfectly stampable and very high quality packaging, which you can beautifully decorate creative.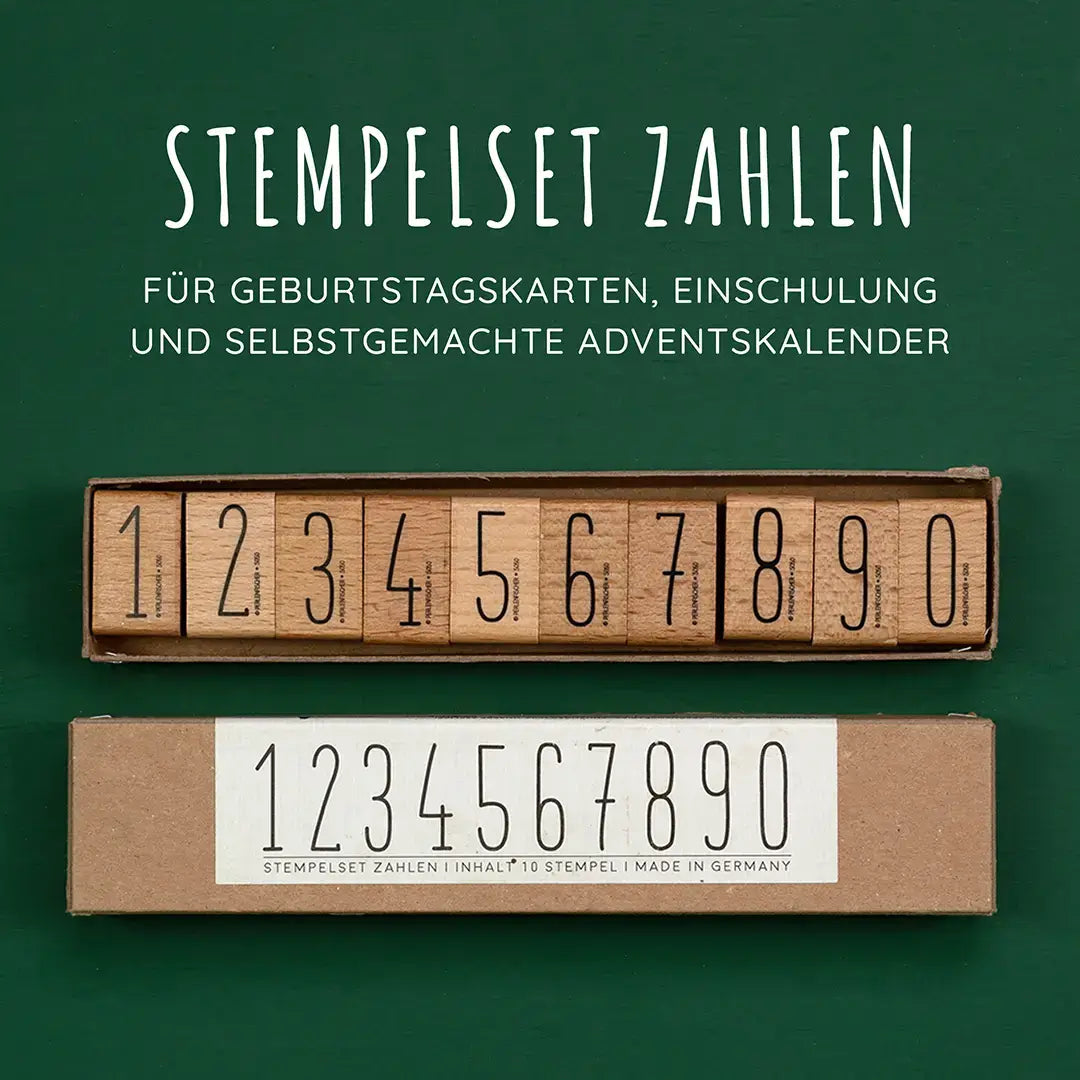 stamp set numbers
This stamp set is a must-have. You can use it for countless occasions: Birthday, Christmas, New Year's Eve, school start, anniversary & more.
Autumn & forest motifs
For many more motifs suitable for the autumn season, take a look at our category stamps autumn & forest. There you will find autumnal leaves, unique flowers and cute forest animals.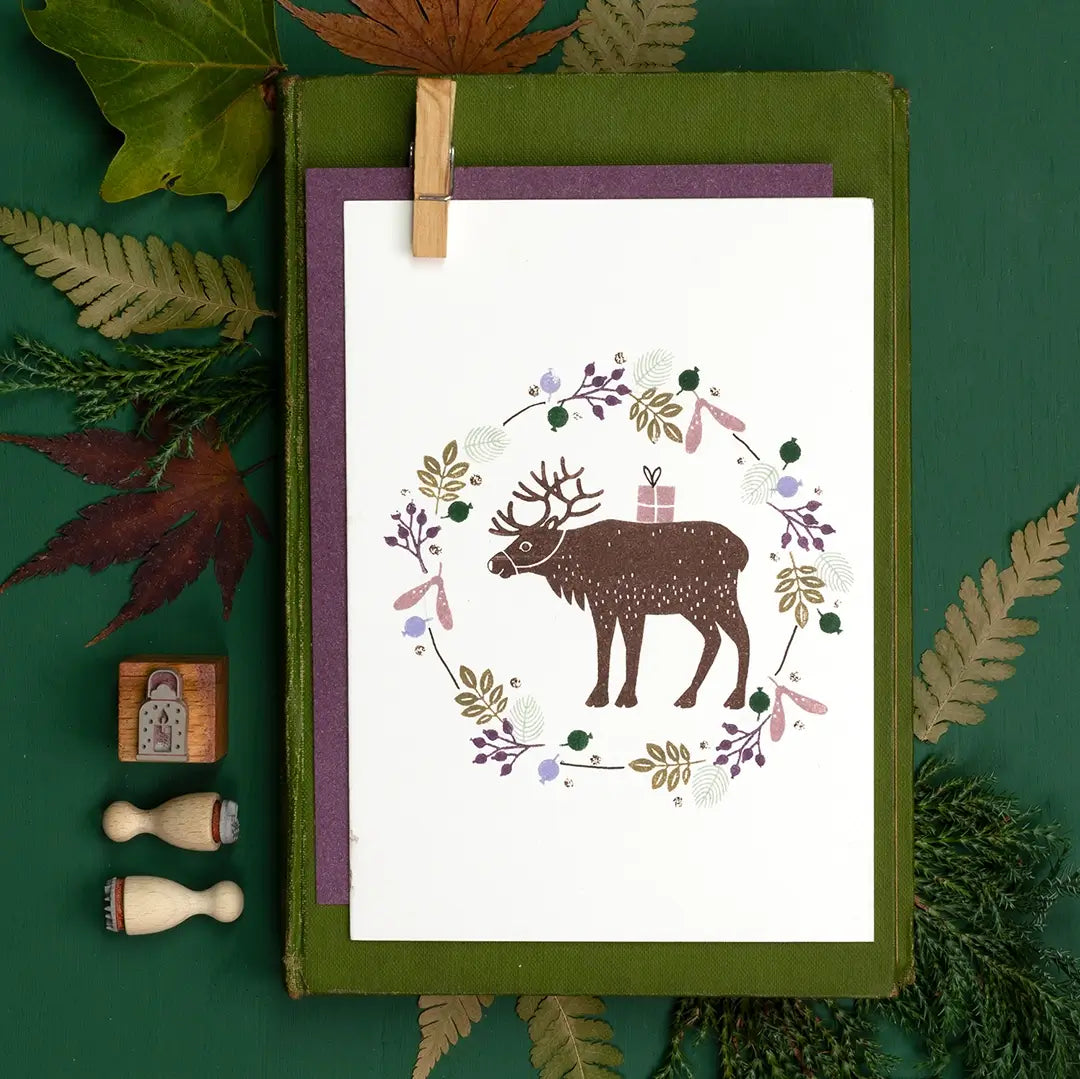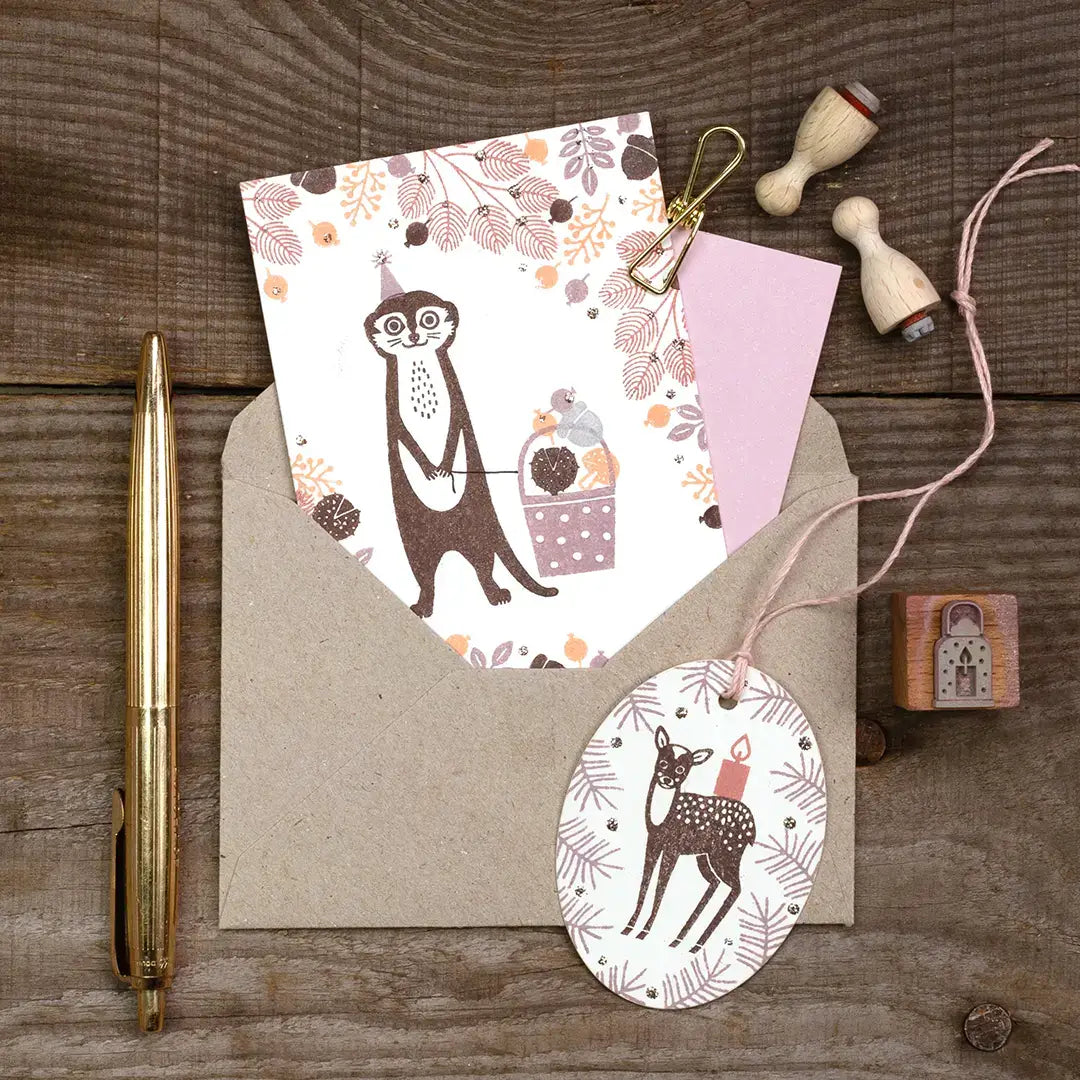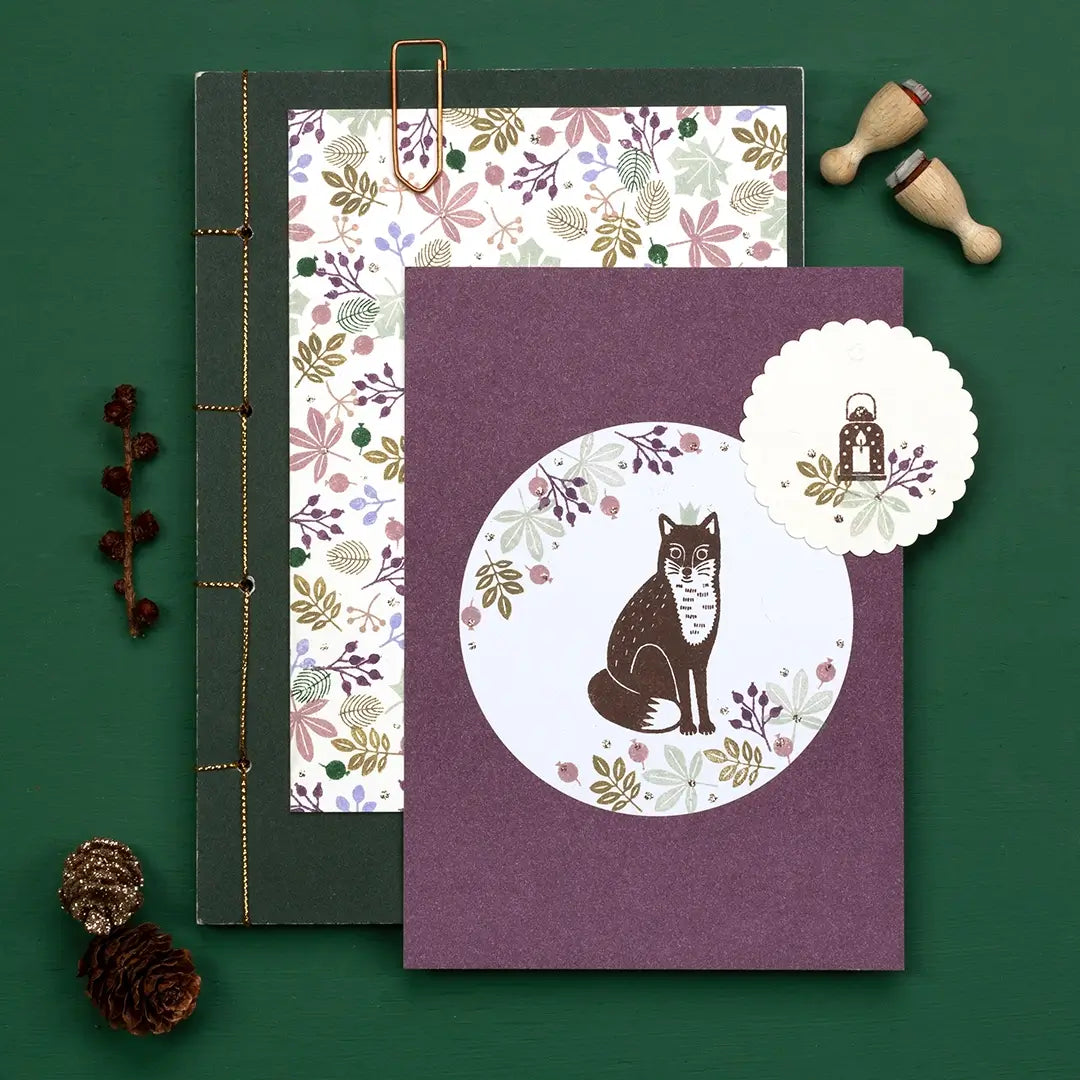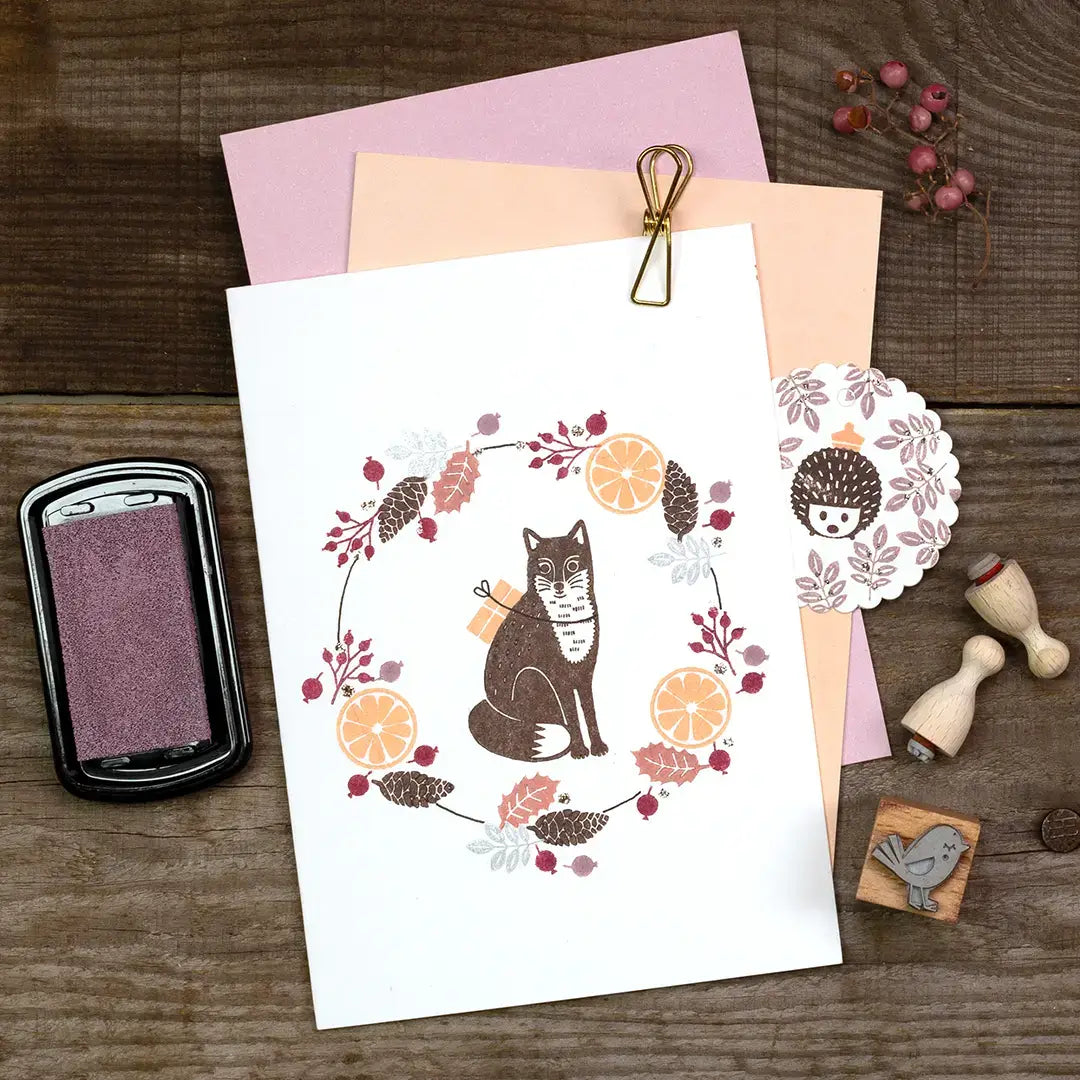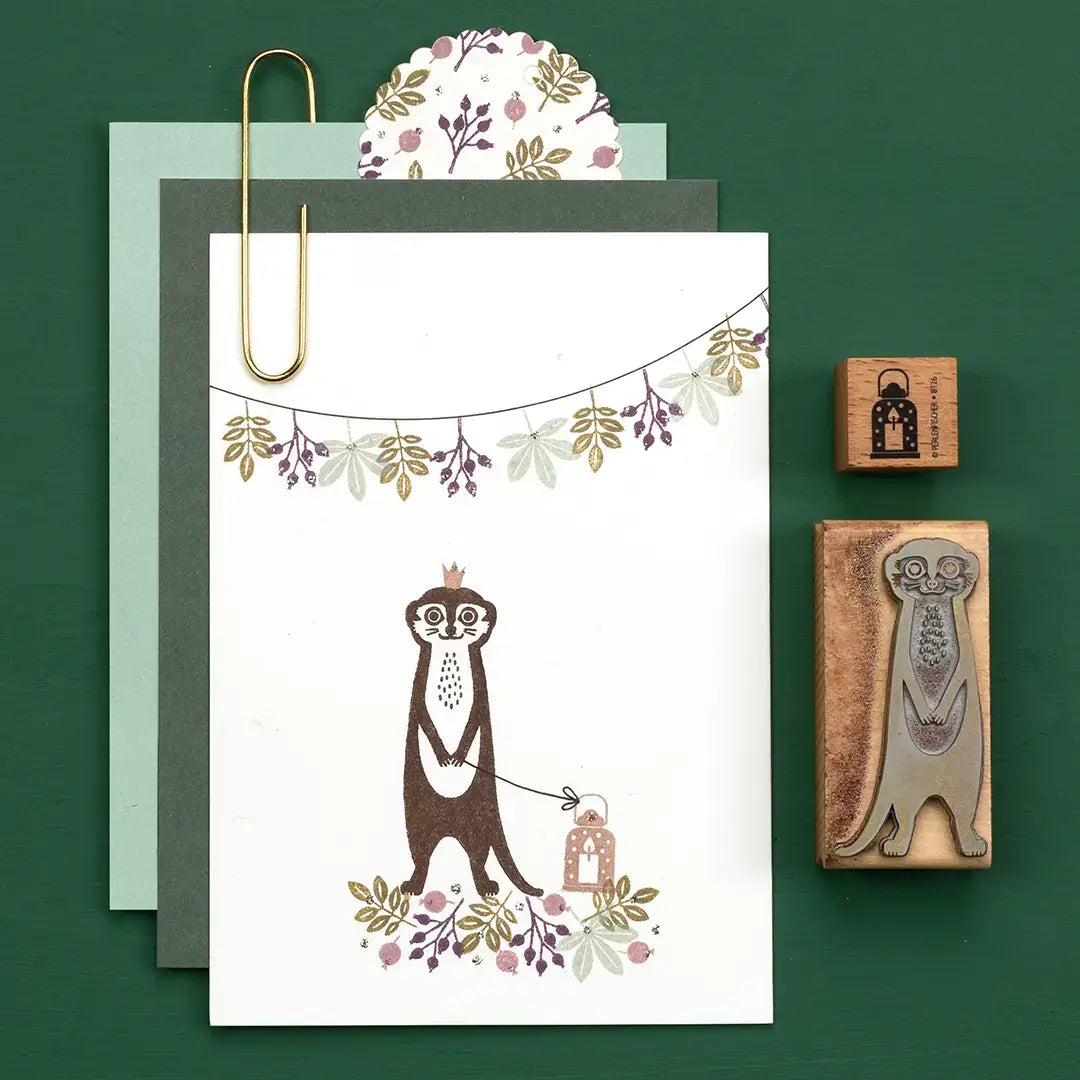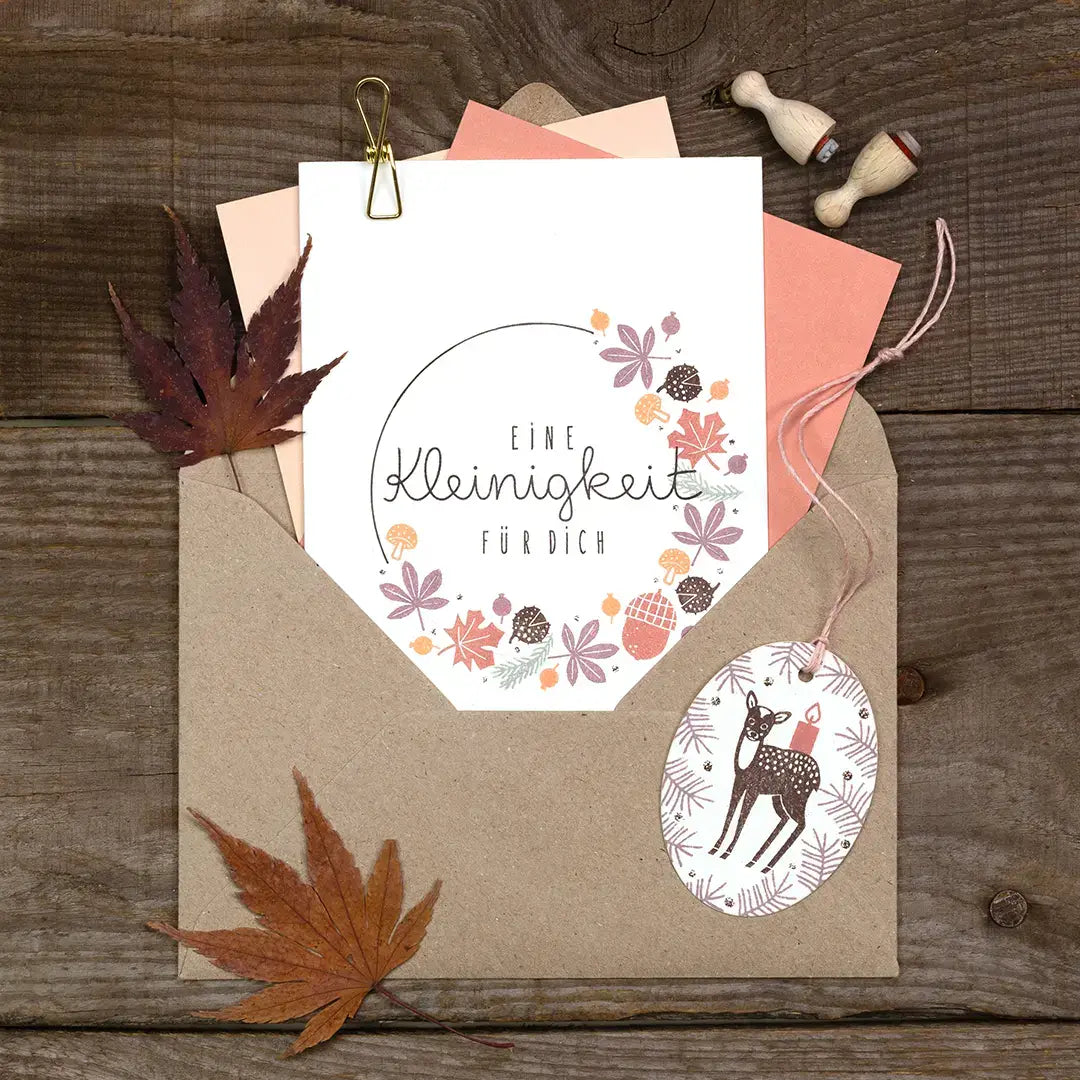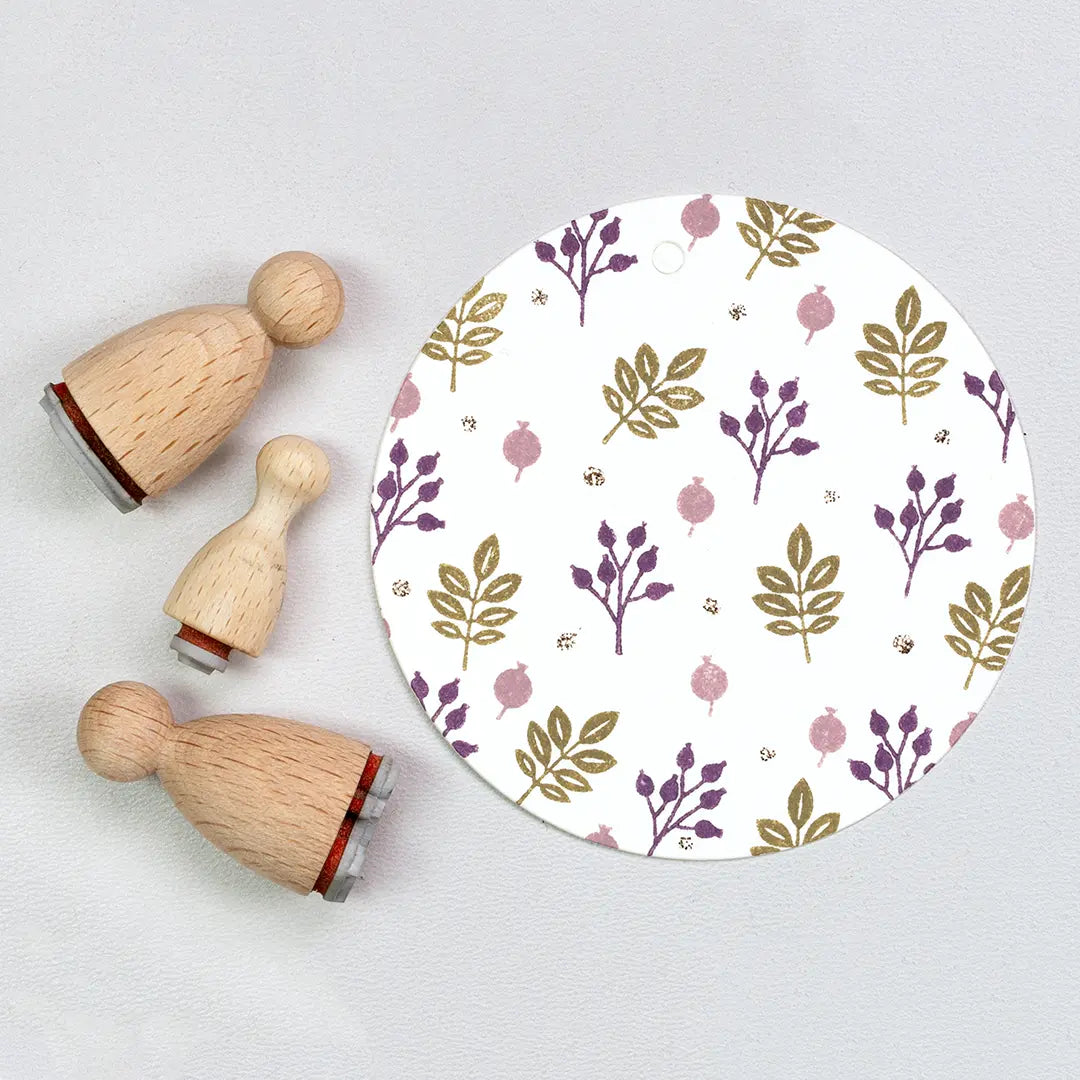 new stamp set: leaf swirl
With this set you can create wonderful floral cards for any season.
Halloween Cards & Candy Bags
Create unique invitations, decorations and candy bags for your Halloween party. At Stamps Halloween you will find spooky cute stamp designs.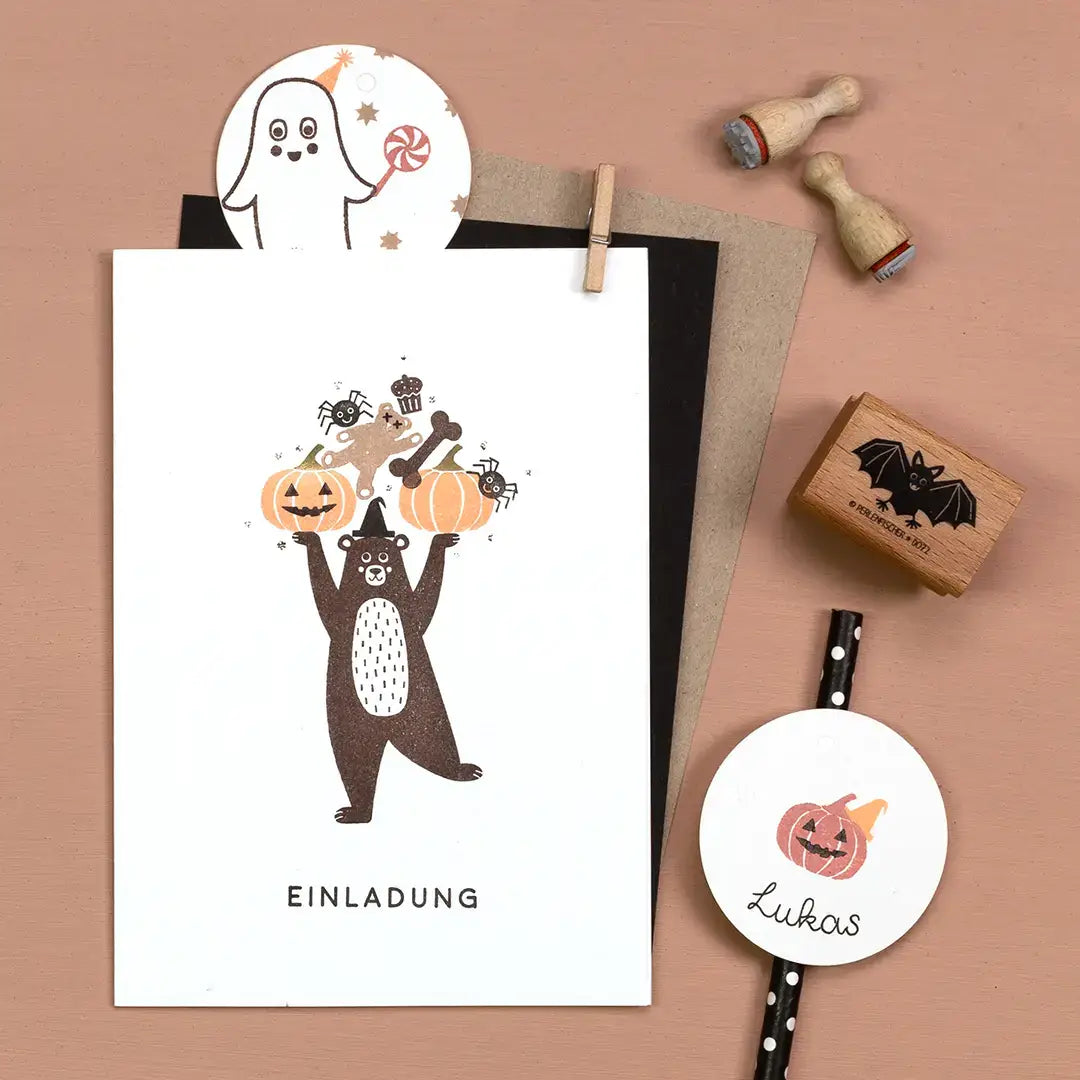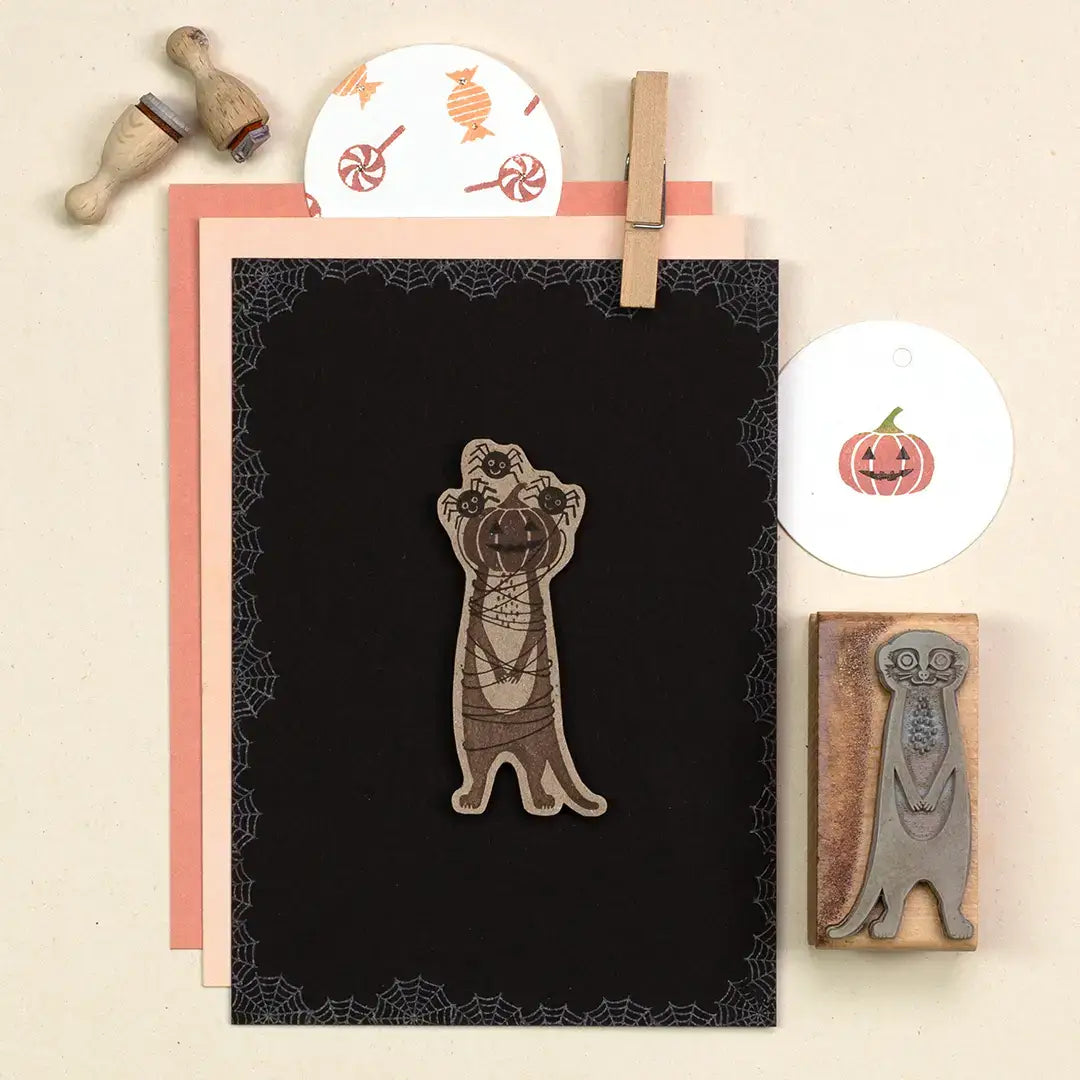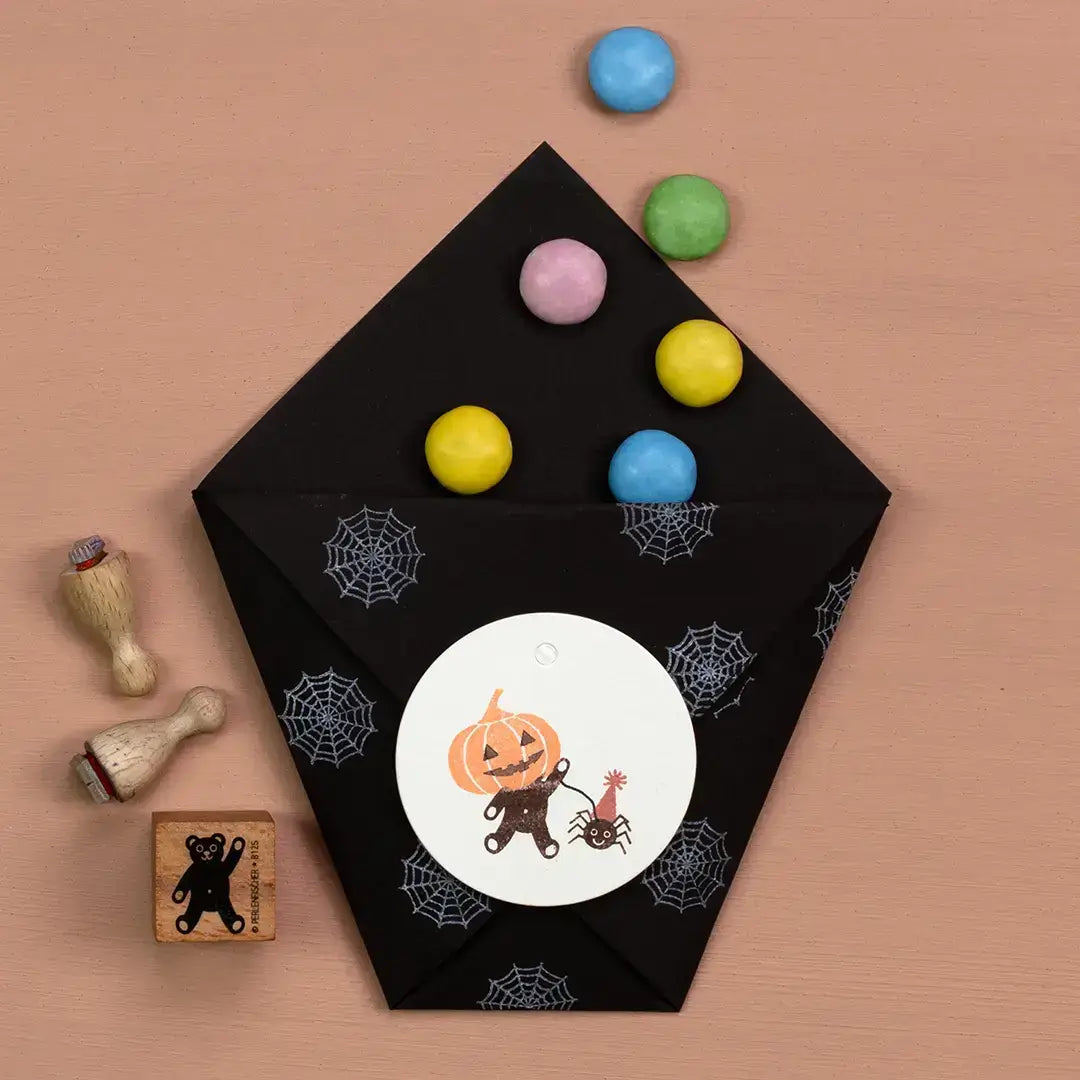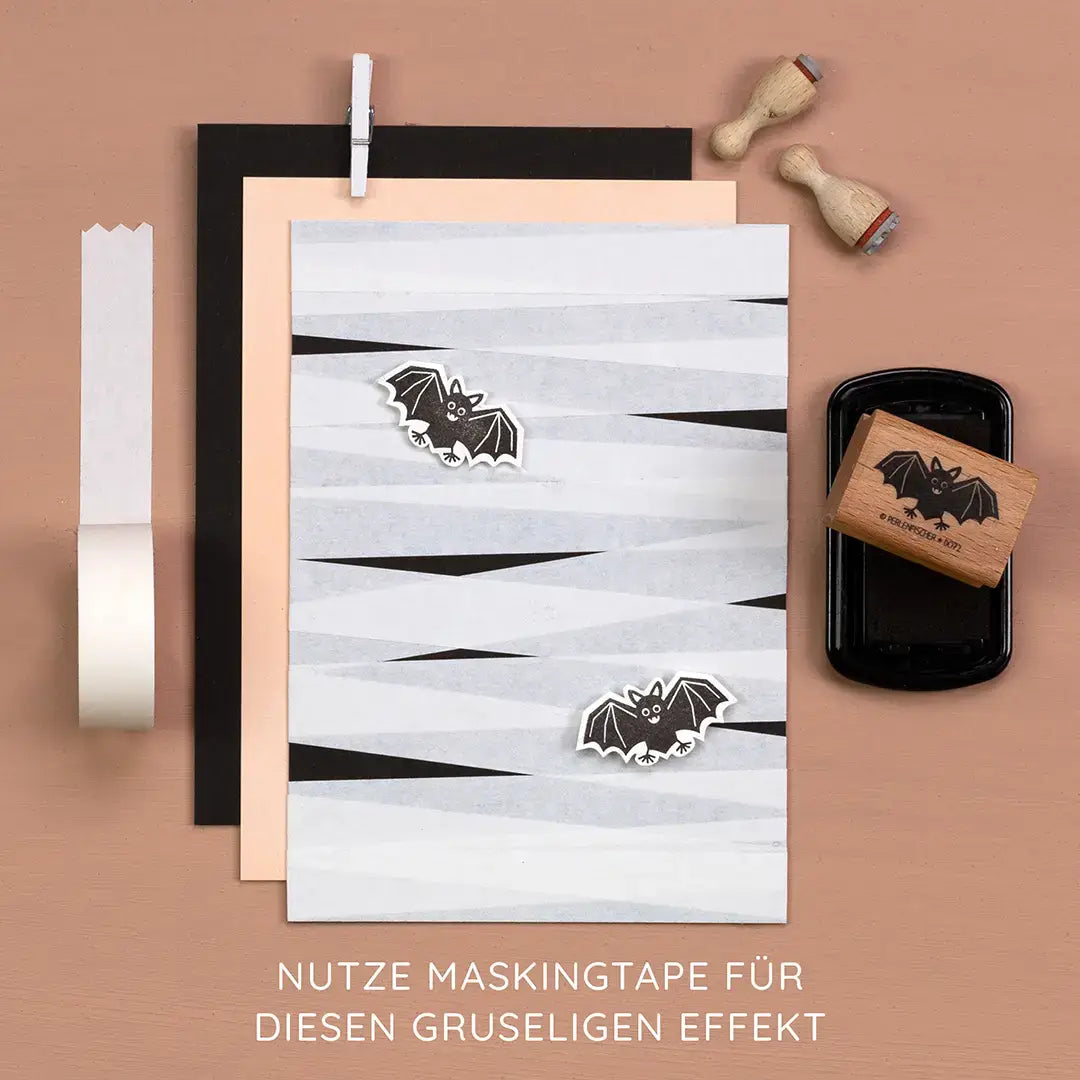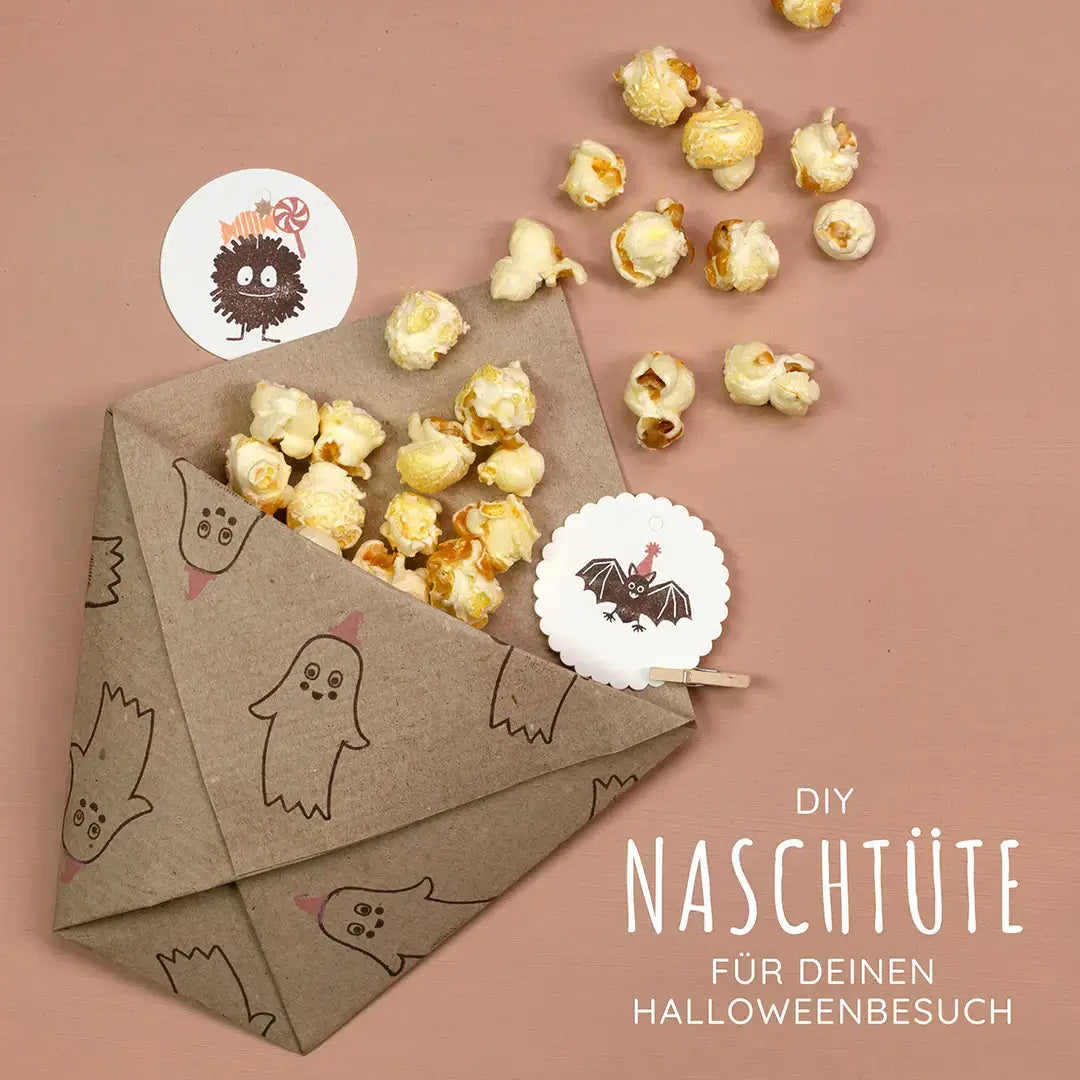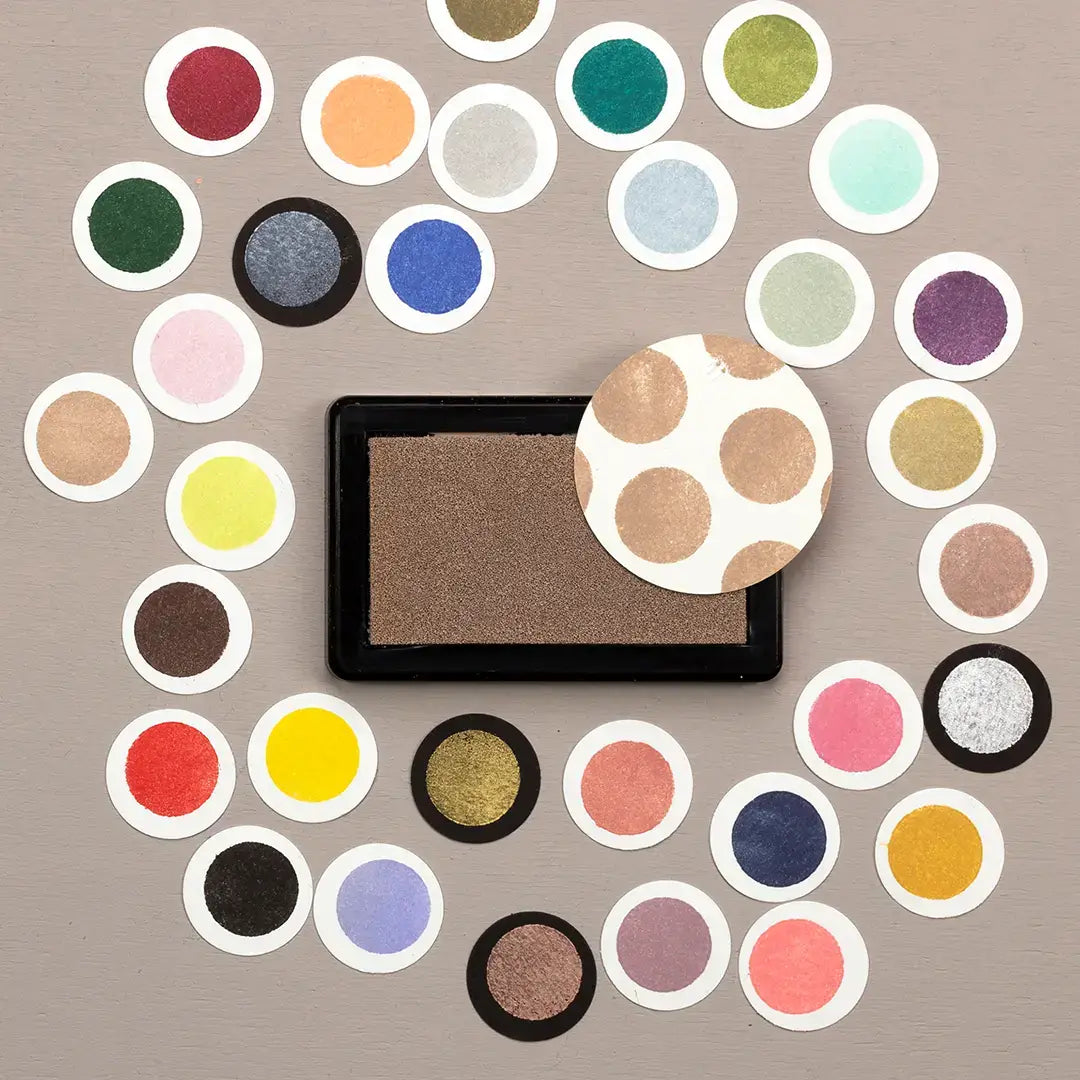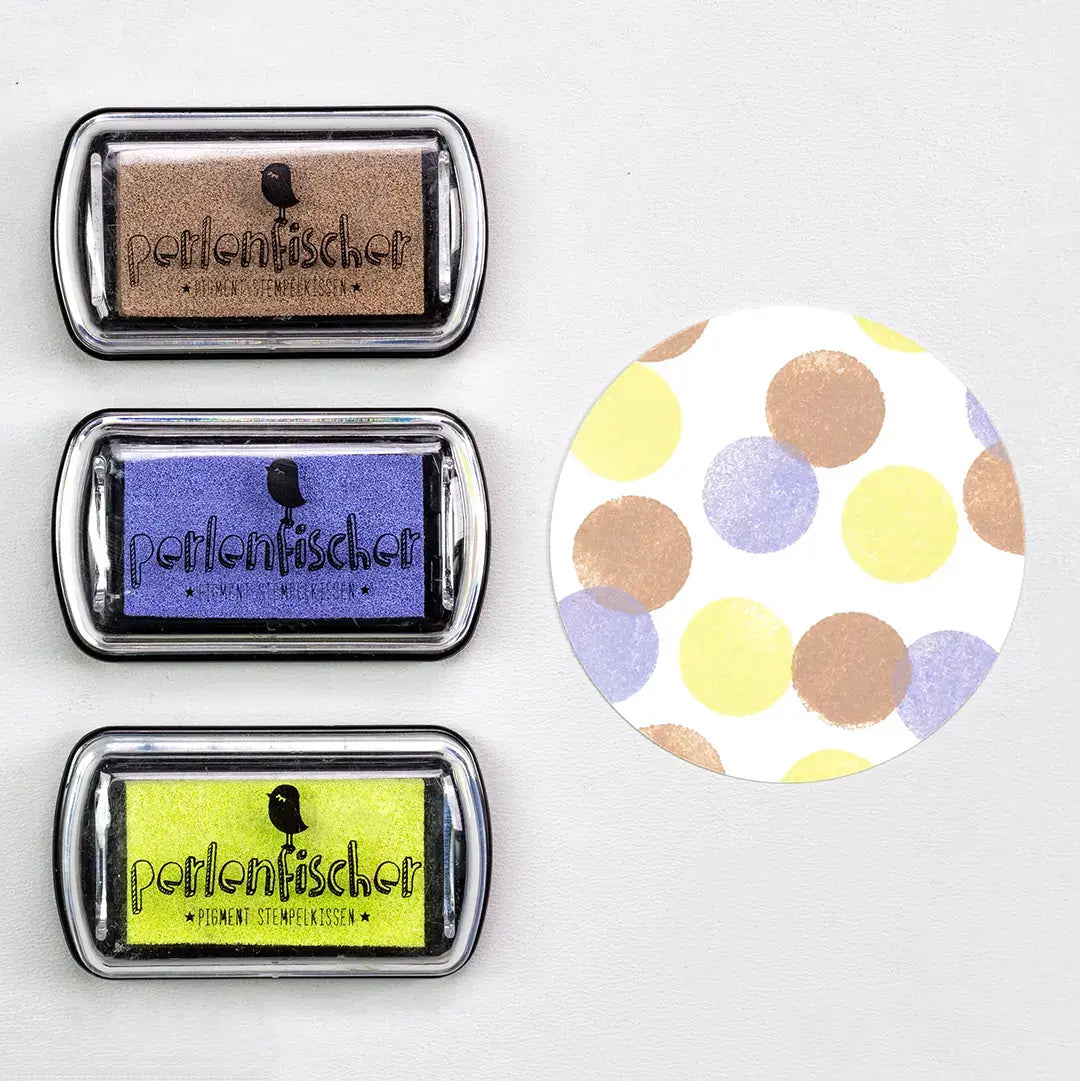 Plain & Beautiful
New stamp ink: Beige
The new ink pad | Beige fits perfectly into our color palette and is simply an all-rounder that can be combined with many shades.
New world of colors
ink pad set party mood
This set contains three ink pads mini, including the new stamp ink beige. The shades are perfectly harmonized and can be wonderfully combined with each other.
sylvester
Good luck in the new year
Create great cards and wish good luck in a personal way. At stamps New Year you will find festive motifs around the New Year´s Eve.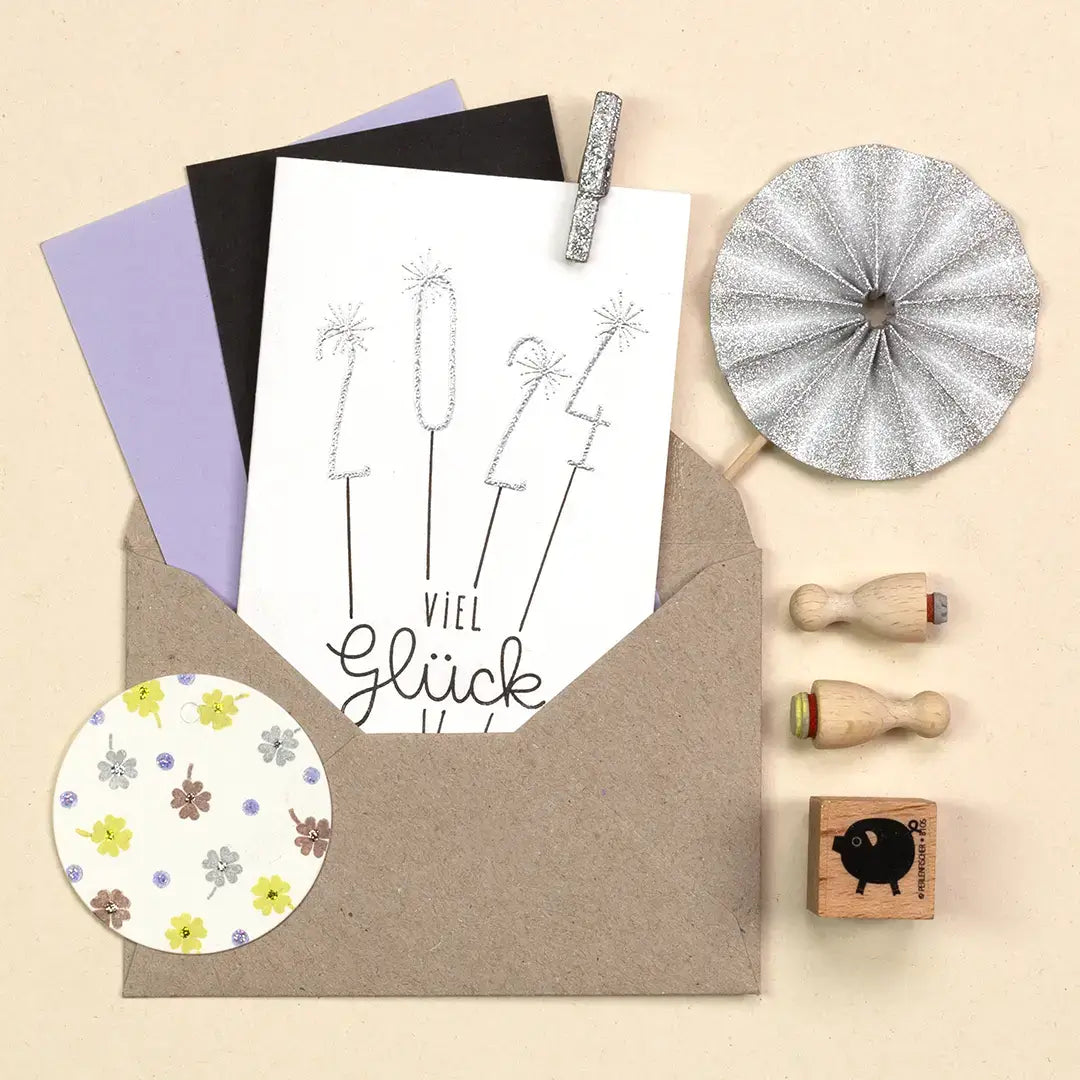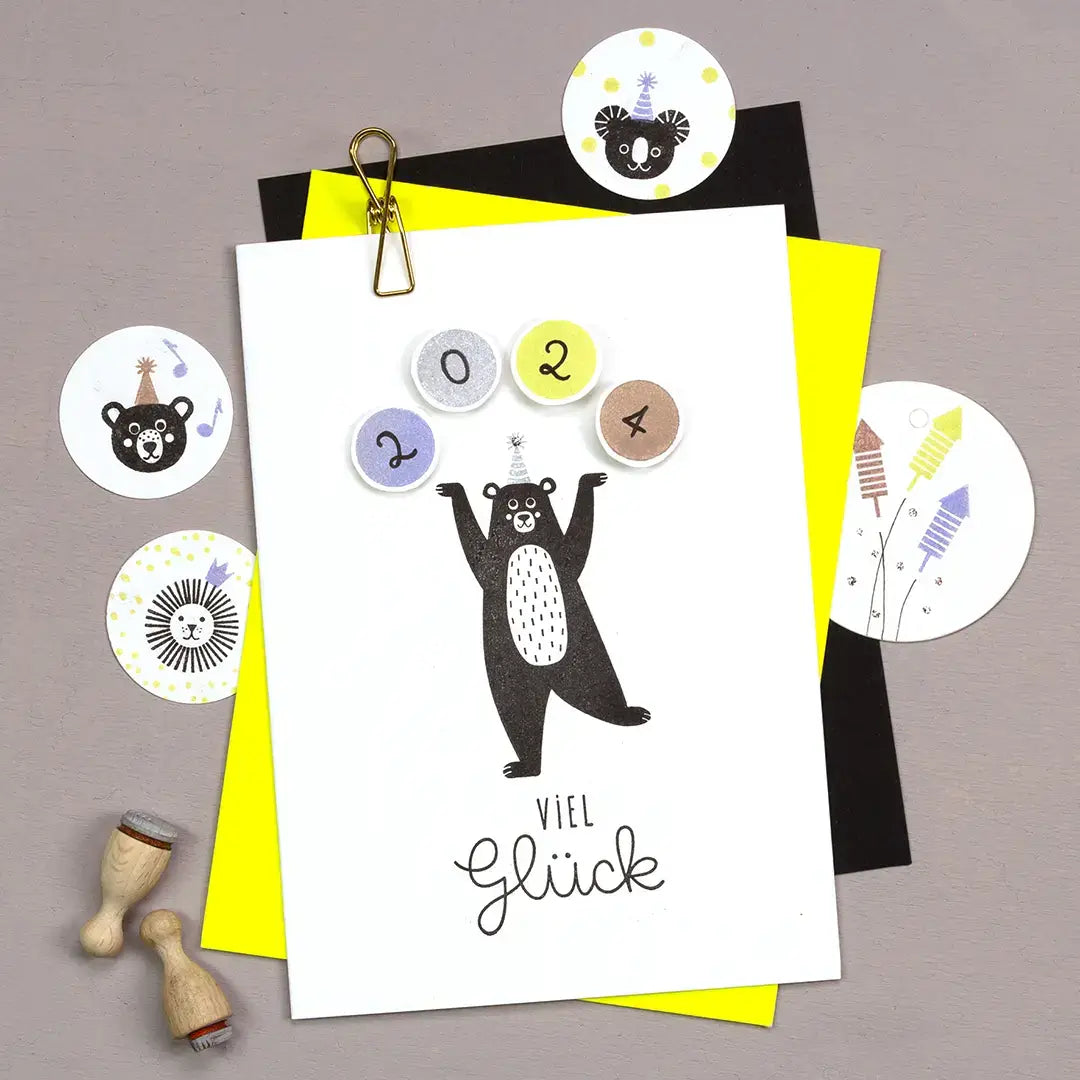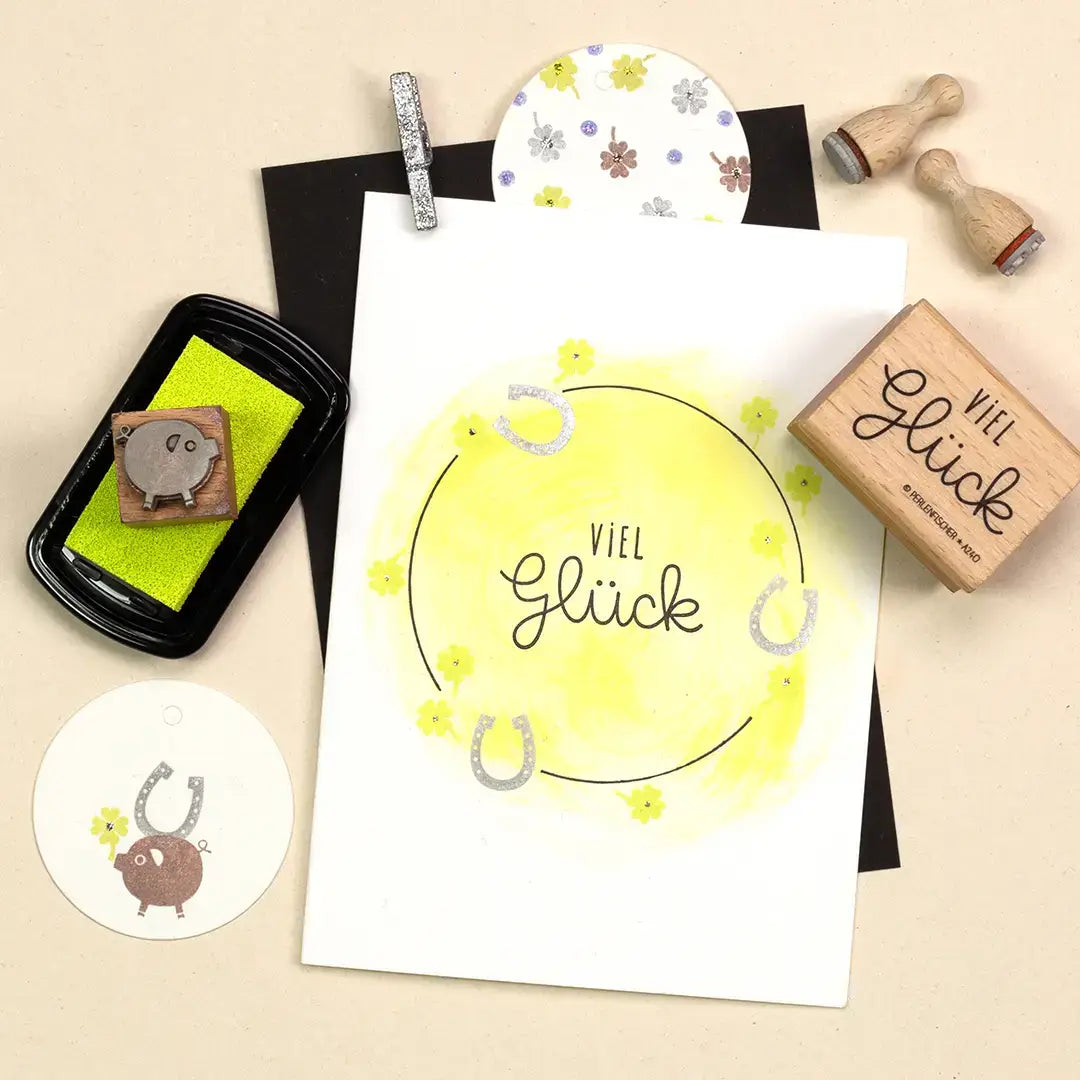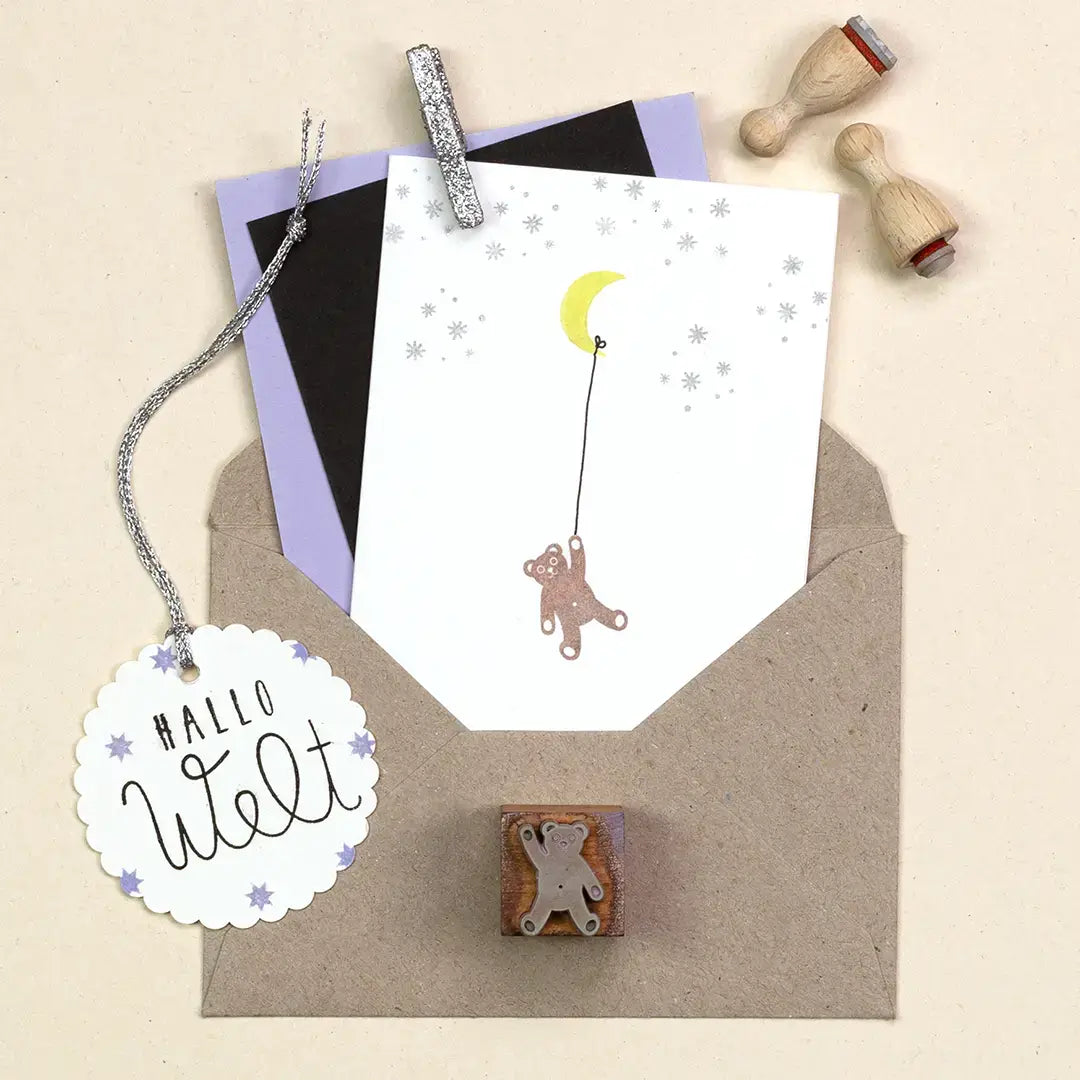 New baby wishes
Teddy bear in dreamland
Welcome to the world! Stamp sweet greeting cards with our new teddy bear. For many more motifs around this joyful event, you are welcome to visit our category: