Ink pads - highly pigmented and colorful stamp inks
The color makes the difference! Whether you are stamping black in combination with a colour, colorful and vibrant or elegant, for example with gold on black paper - a good range of ink pads is what makes your stamp creations so special.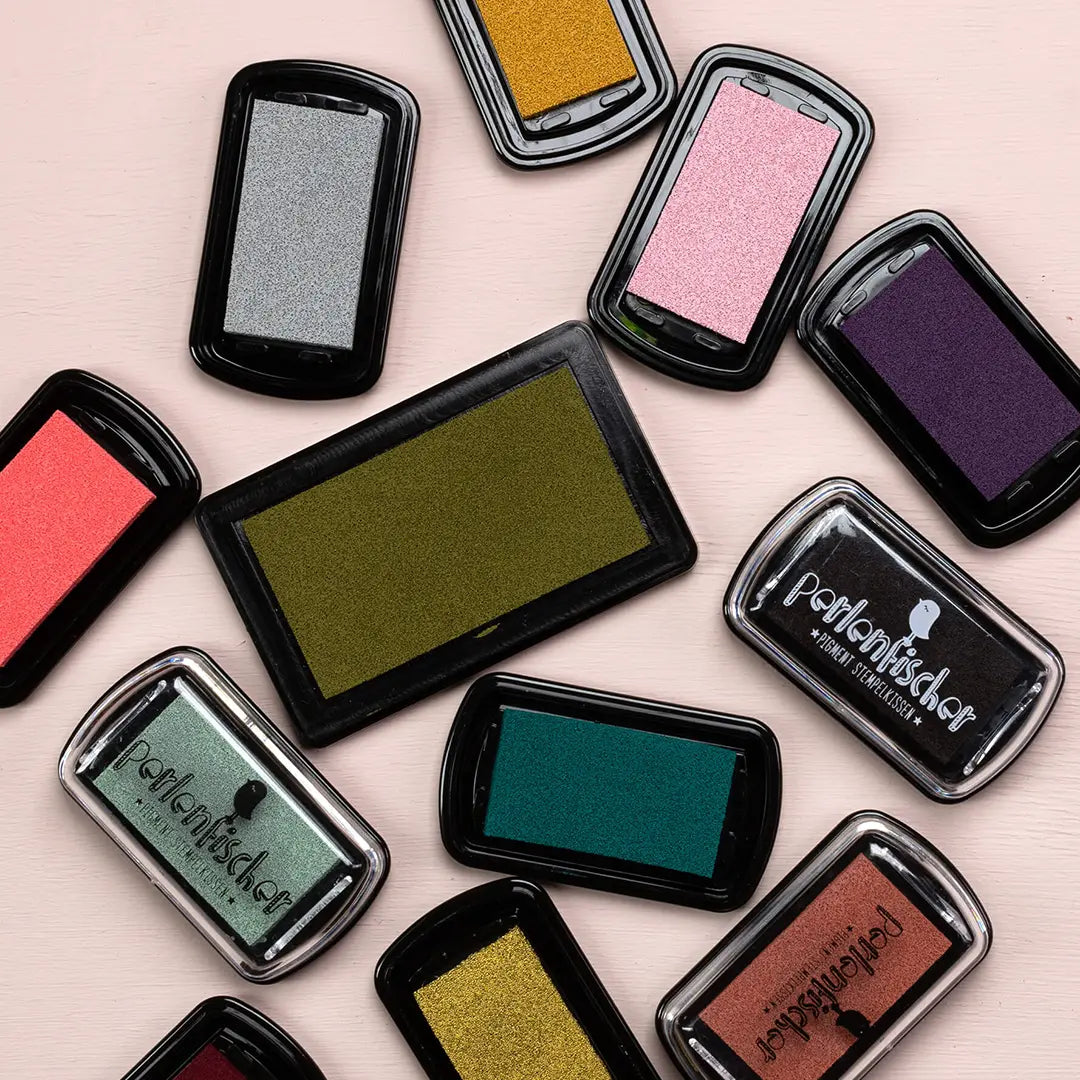 Shop ink pads
Our colorful pigment ink pads
We now have 27 different shades that can be uniquely combined with each other. From yellow, orange, red and purple to blue, turquoise, green, brown, black and white. We also have great metallic shades in silver, gold and rosé gold.
Let us show you the easy handling, many special techniques and beautiful application examples suitable for different occasions and different shades.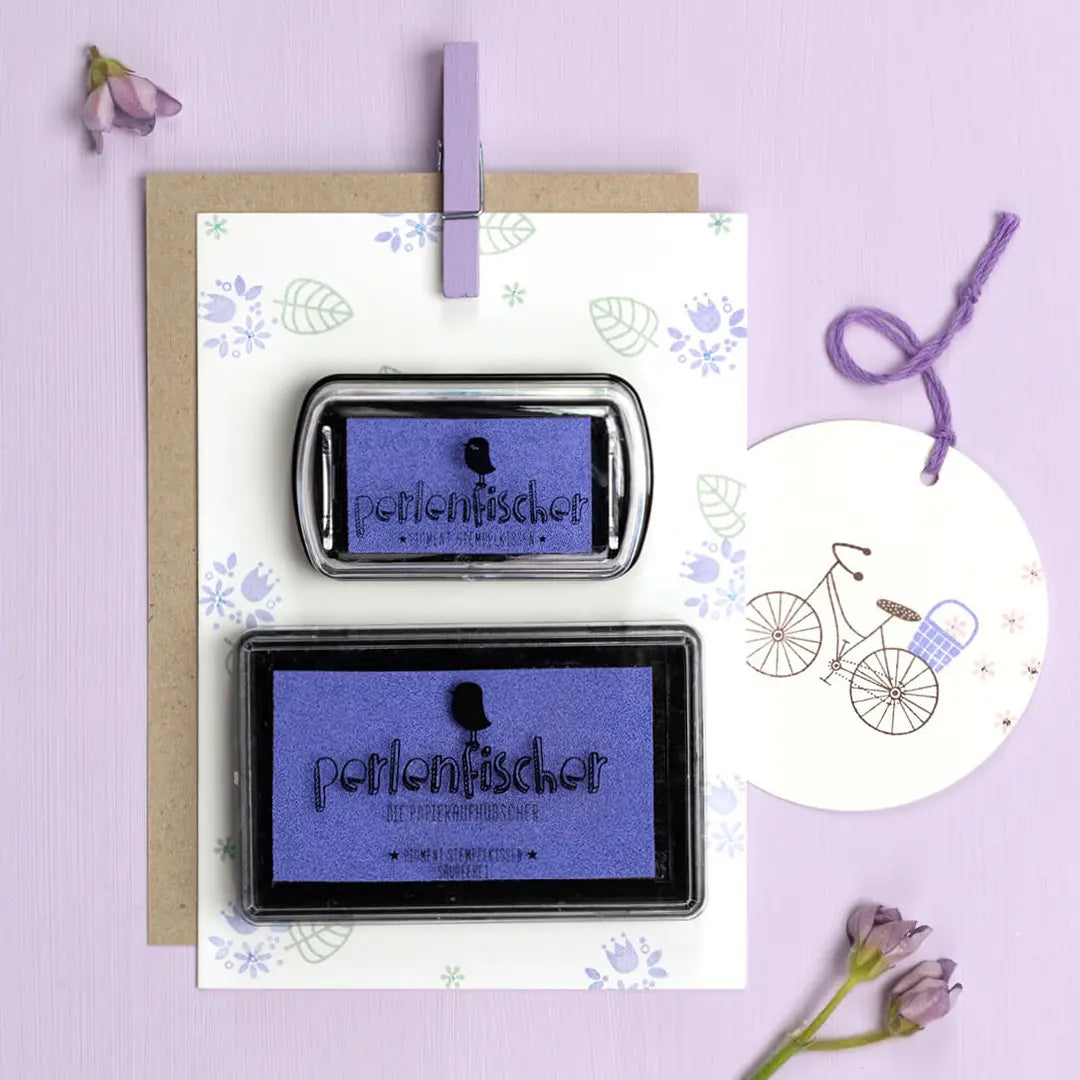 Large and mini ink pads
ink pads in two different sizes
Our ink pads come in two sizes: Large and mini. If you want to try a new color, the mini pad is of course wonderful for this. It is also perfect for our smaller stamp designs. The large stamp pads contain more ink in comparison, of course.
The mini pads are very easy to hold in your hand and dab the stamp rubber with the foam layer of the pad. We usually just lay the large pad on the table and dab the bottom of the stamp onto the ink pad.
Colored stamp pad, green ink pad, blue ink pad, pink ink pad and many more
Theme- and Colorworlds
Ink pad gold, ink pad silver & ink pad white
Stamp dark stationery with metallic tones
Which ink pads are suitable for dark paper? We prefer to stamp black, brown and other dark paper with our metallic ink pads, because they shimmer wonderfully and are so beautiful in contrast. In addition, our white Ink pad | Snow is perfect on dark cards and can be used in many ways.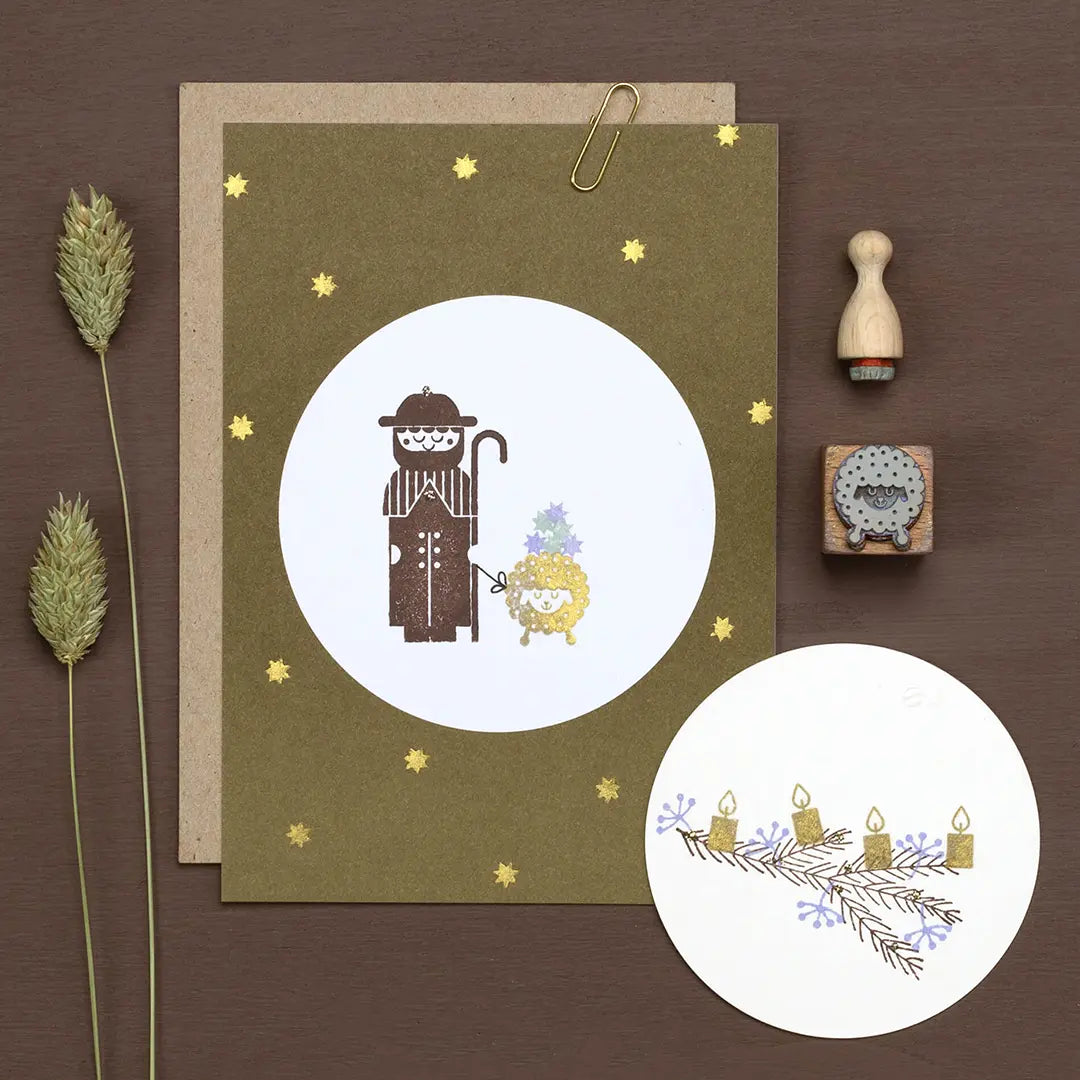 Gold
High opacity metallic gold is a real eye-catcher.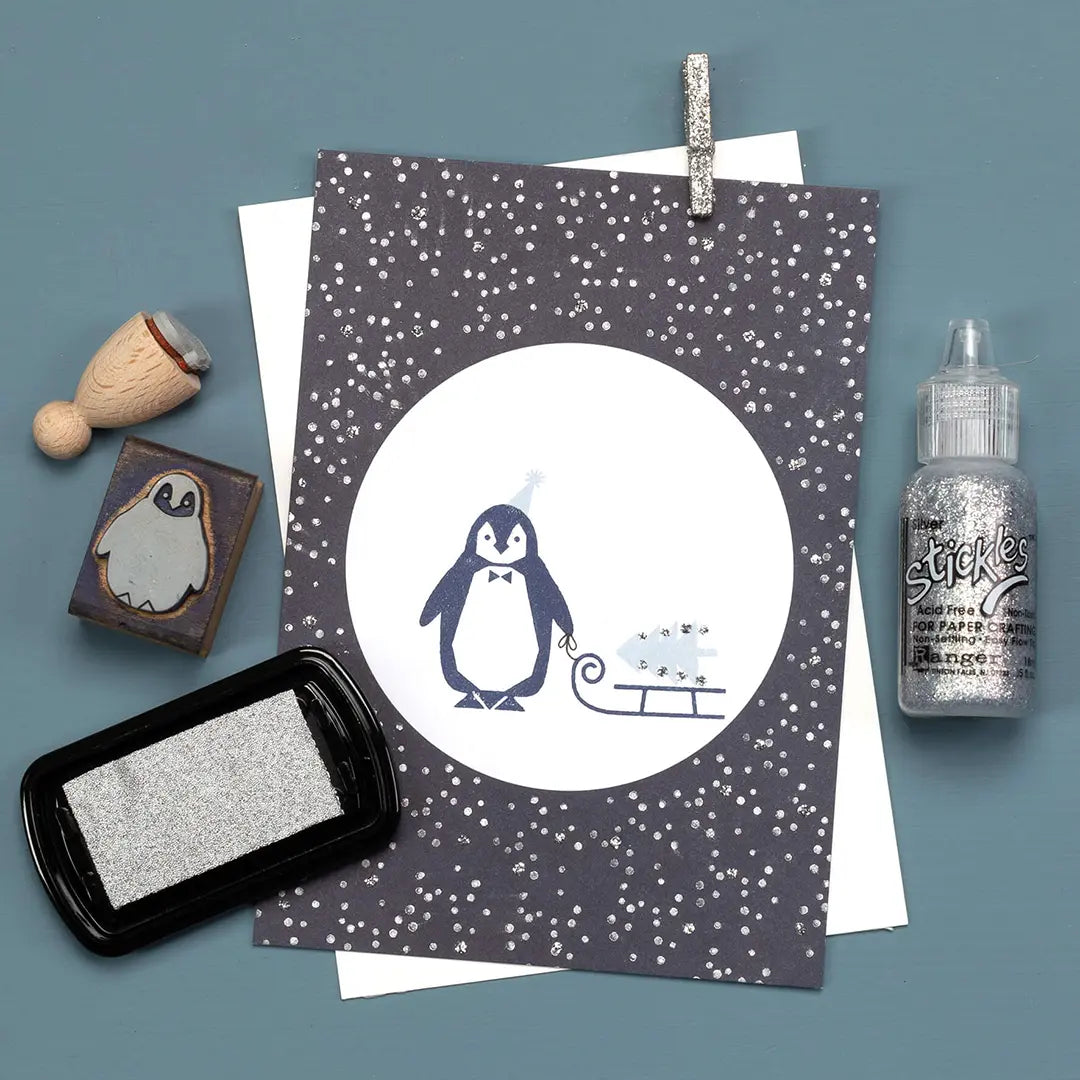 Silver
Shimmering silver stamping ink with matching glitter glue.
Rosé Gold
Rosé gold as an absolute highlight.
White
Simple, beautiful & classy - the color snow on dark stationery.
What is the best way to store ink pads and how long do they last?
The longest way to preserve the color freshness of an ink pad is to store it upside down with the lid closed. This allows the ink to move up into the pad and not accumulate on the bottom over time.
Our pigment ink pads usually do not dry out if they are kept sealed and not exposed to direct sunlight or heating air. You can also refill them with our refill bottles about 40 times!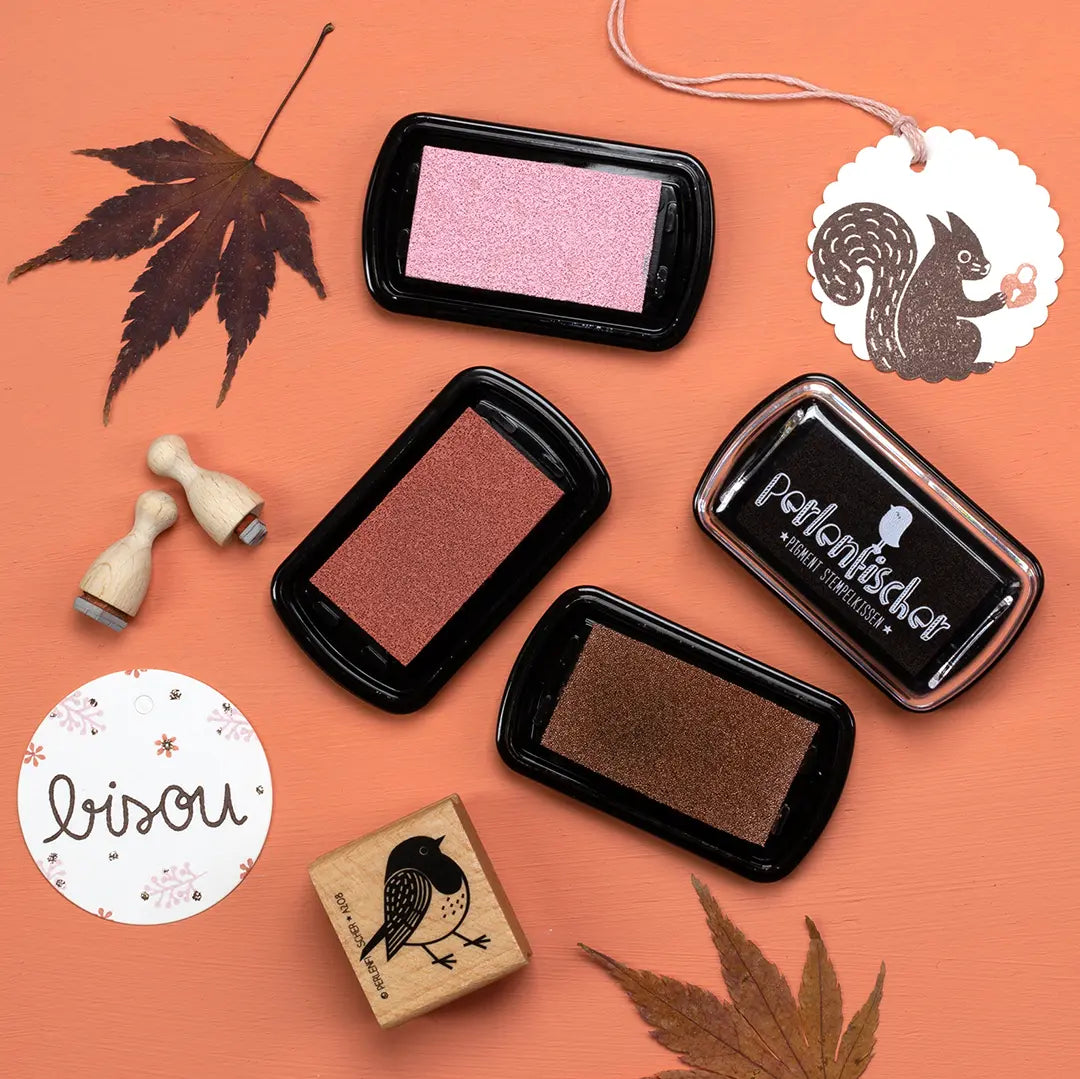 Which ink pads are suitable for text stamps? - Ink pad black
Ink pads for lettering
We prefer to stamp our text stamps in dark and bold shades, as this makes the fine lines more visible and the sweet sayings come out so beautifully!
Ink pad red
Christmas ink colors
Using different colors in festive way: Combine, for example, strong tones with dark colors. This way Christmas motifs look especially great. Have a look at our winter category Stamps Christmas.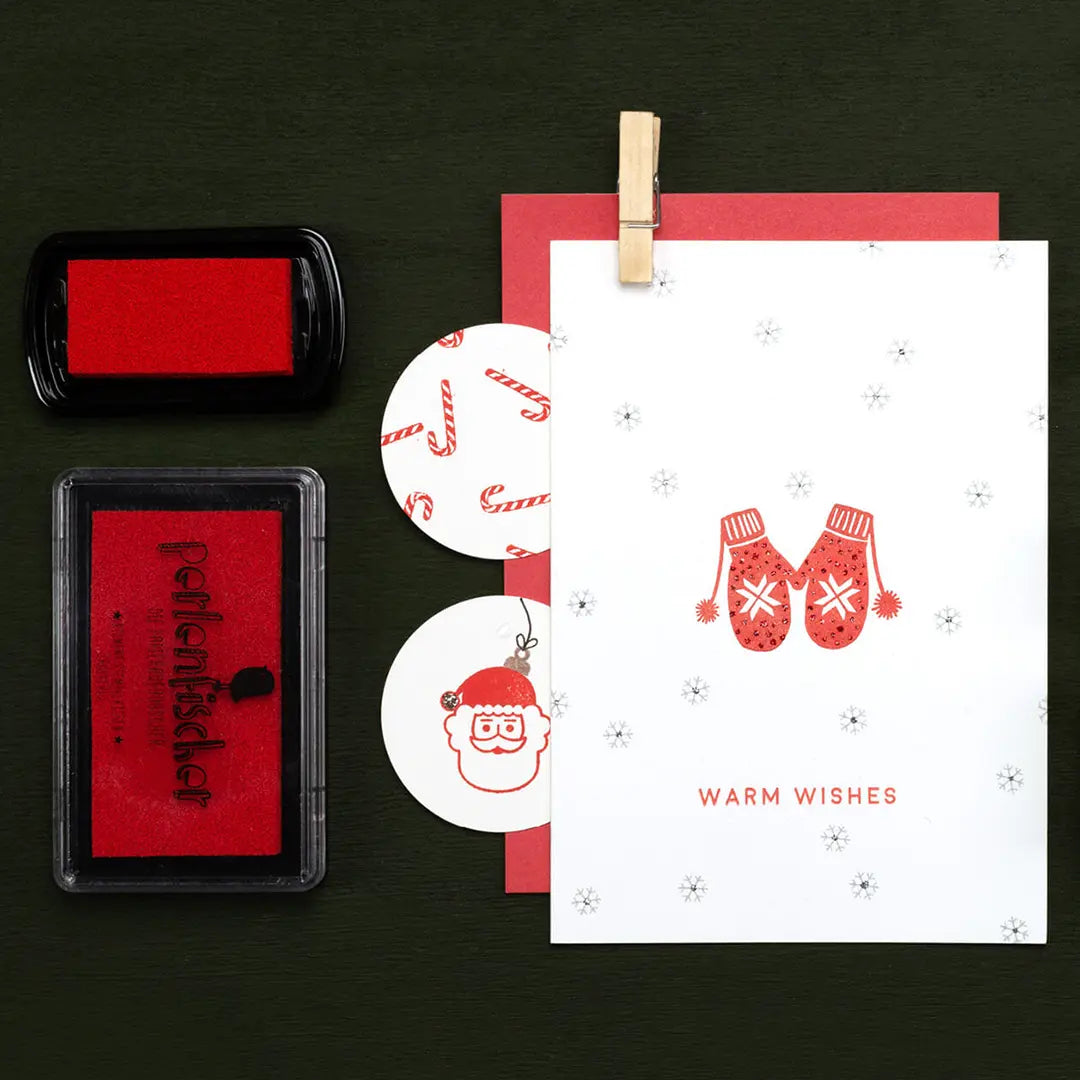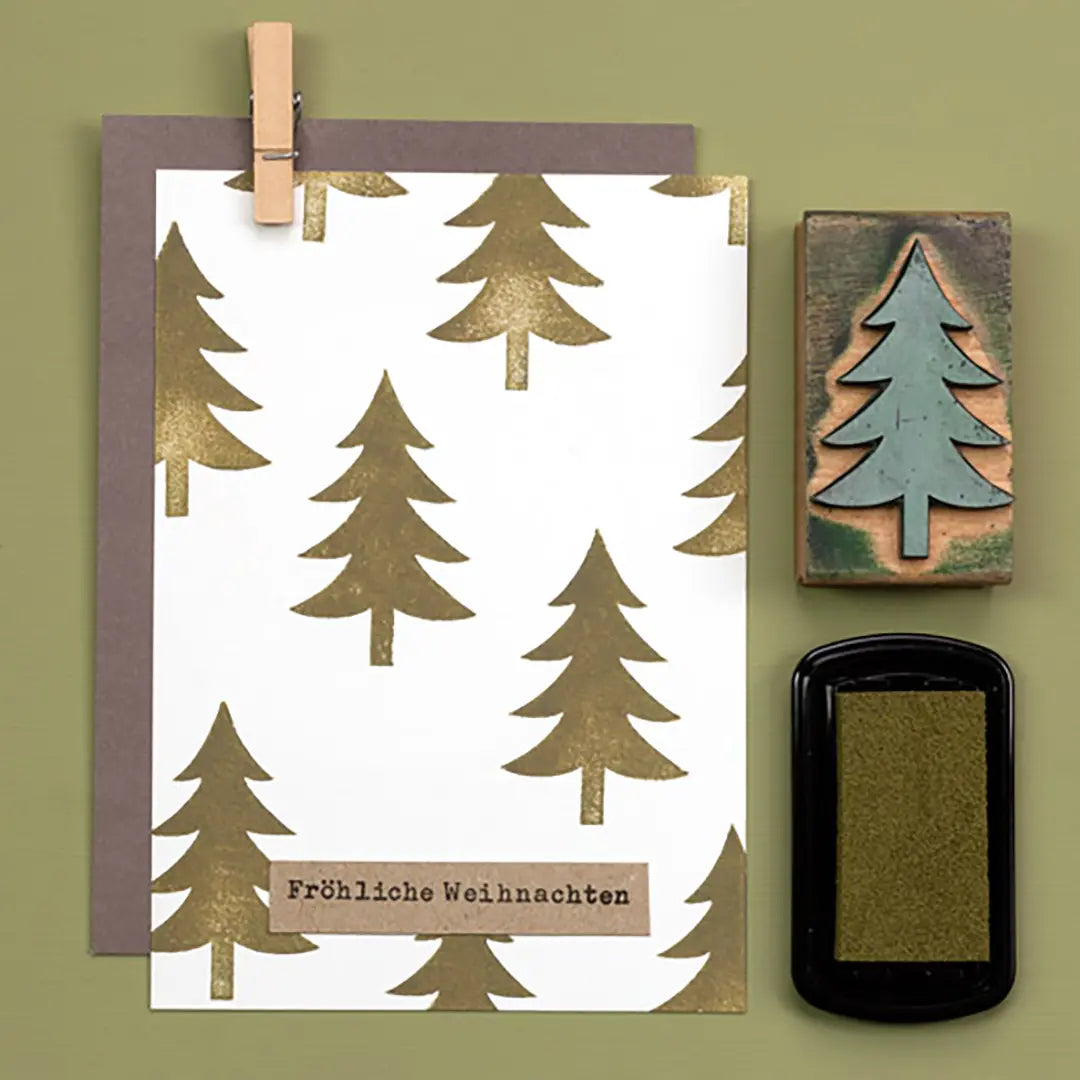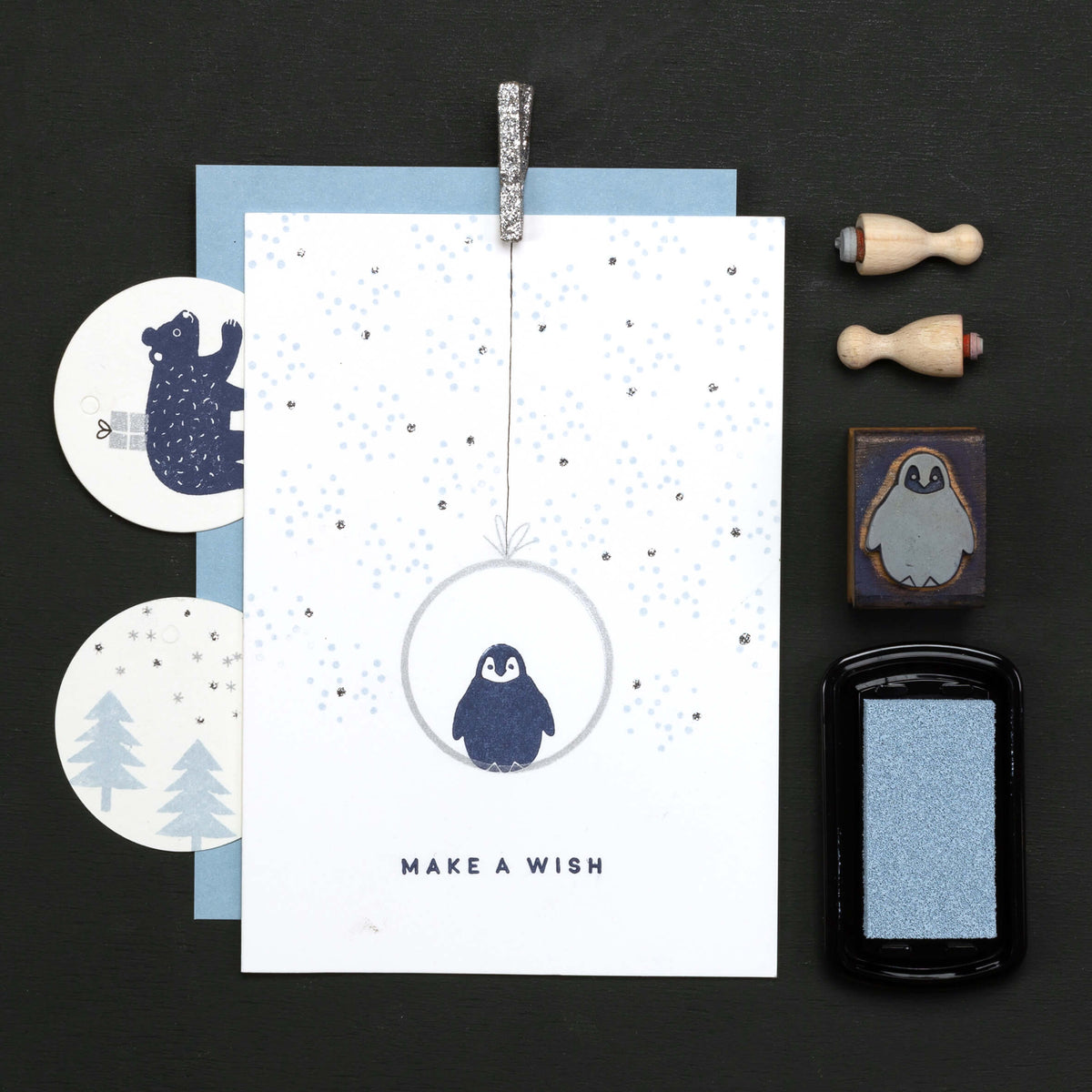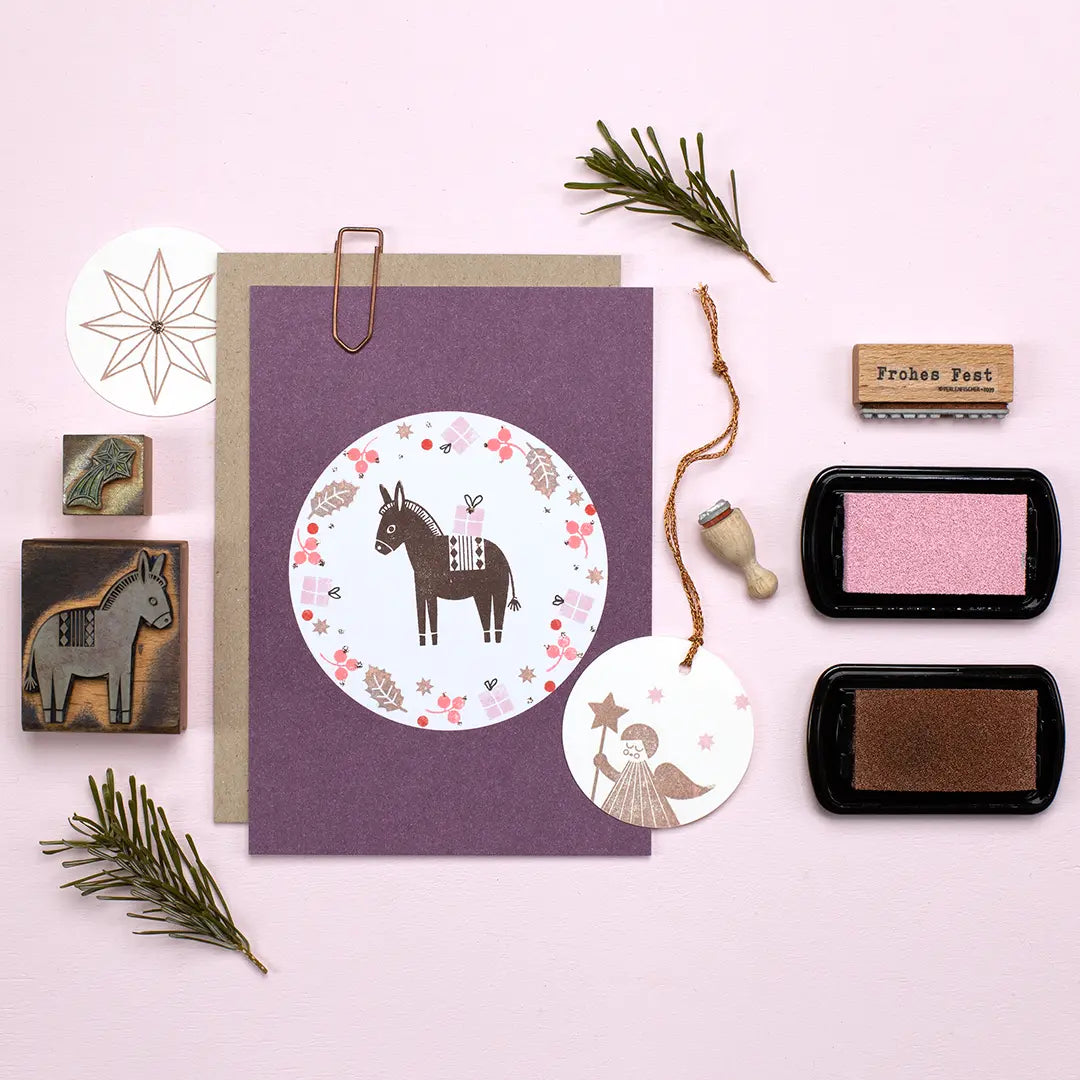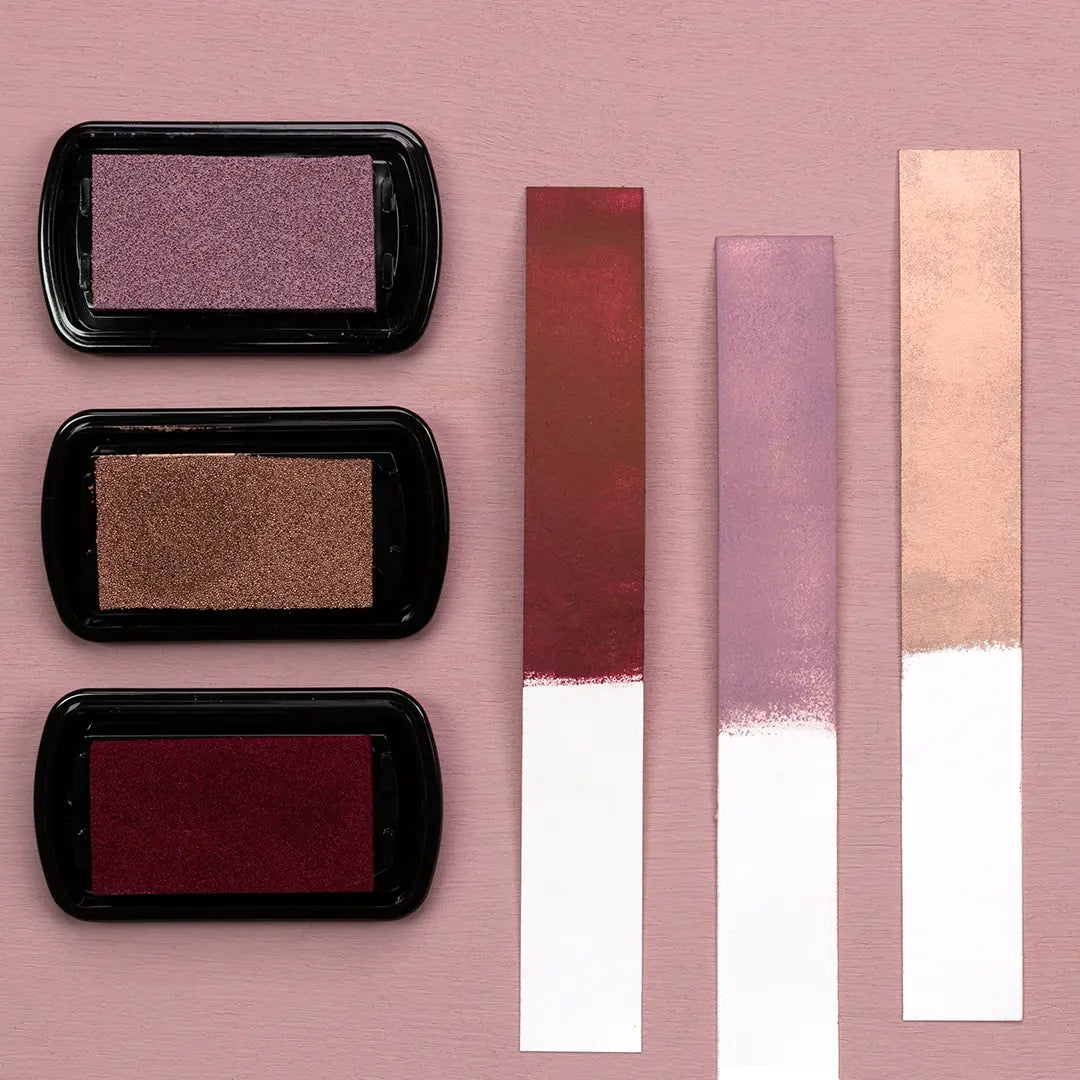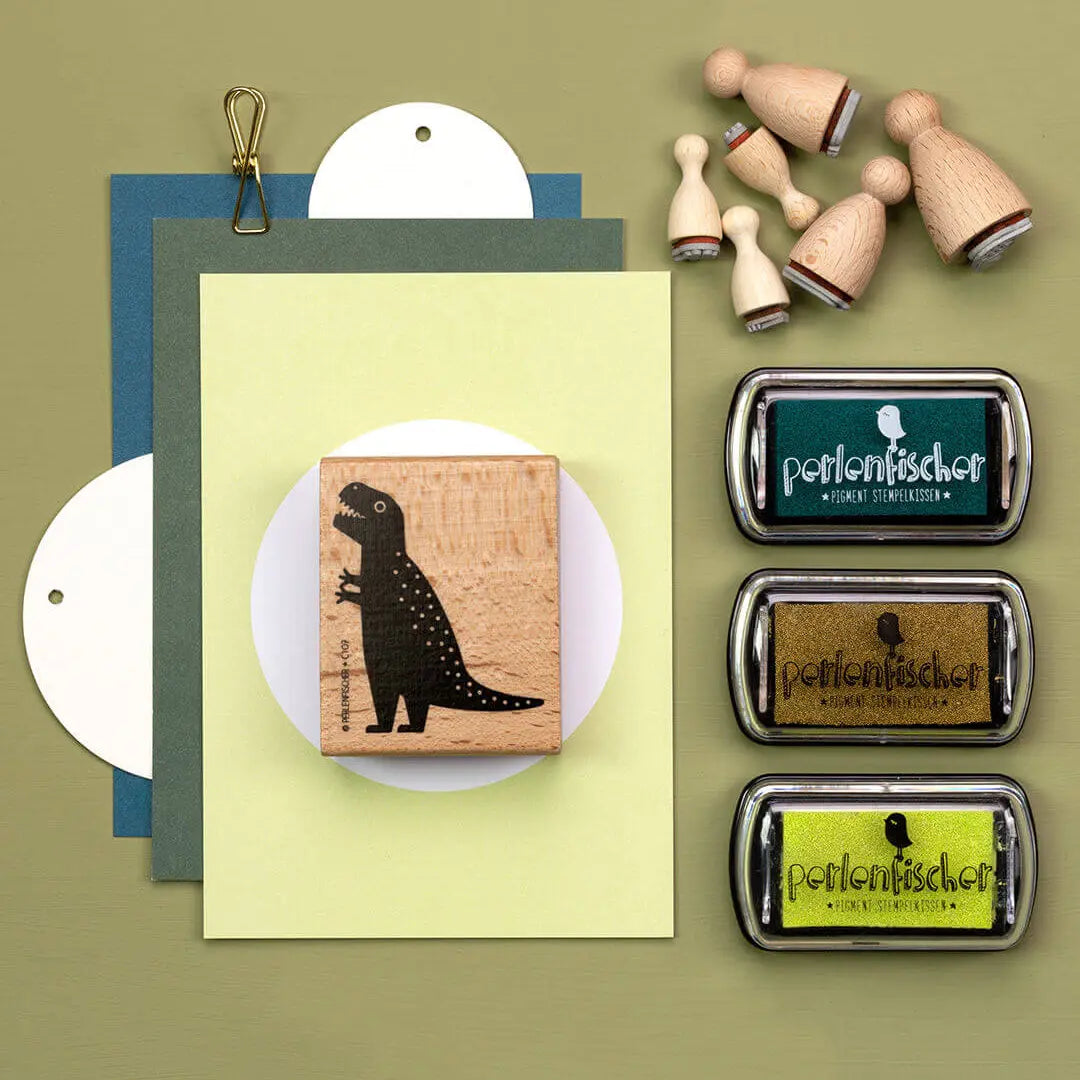 Ink pad sets
Ink Colors in a set of 3
Our ink pad sets contain coordinated and harmonizing colors that complement each other beautifully. So far we have them in the color themed worlds berry tones, green tones and a summery mix of blue, pink and yellow.
Stamps with ink pads
Stamp sets - with everything you need
Our stamp sets include everything you need to get started stamping right away. Coordinated stamp colors, matching stamp motifs and diverse stationery such as cards and gift tags.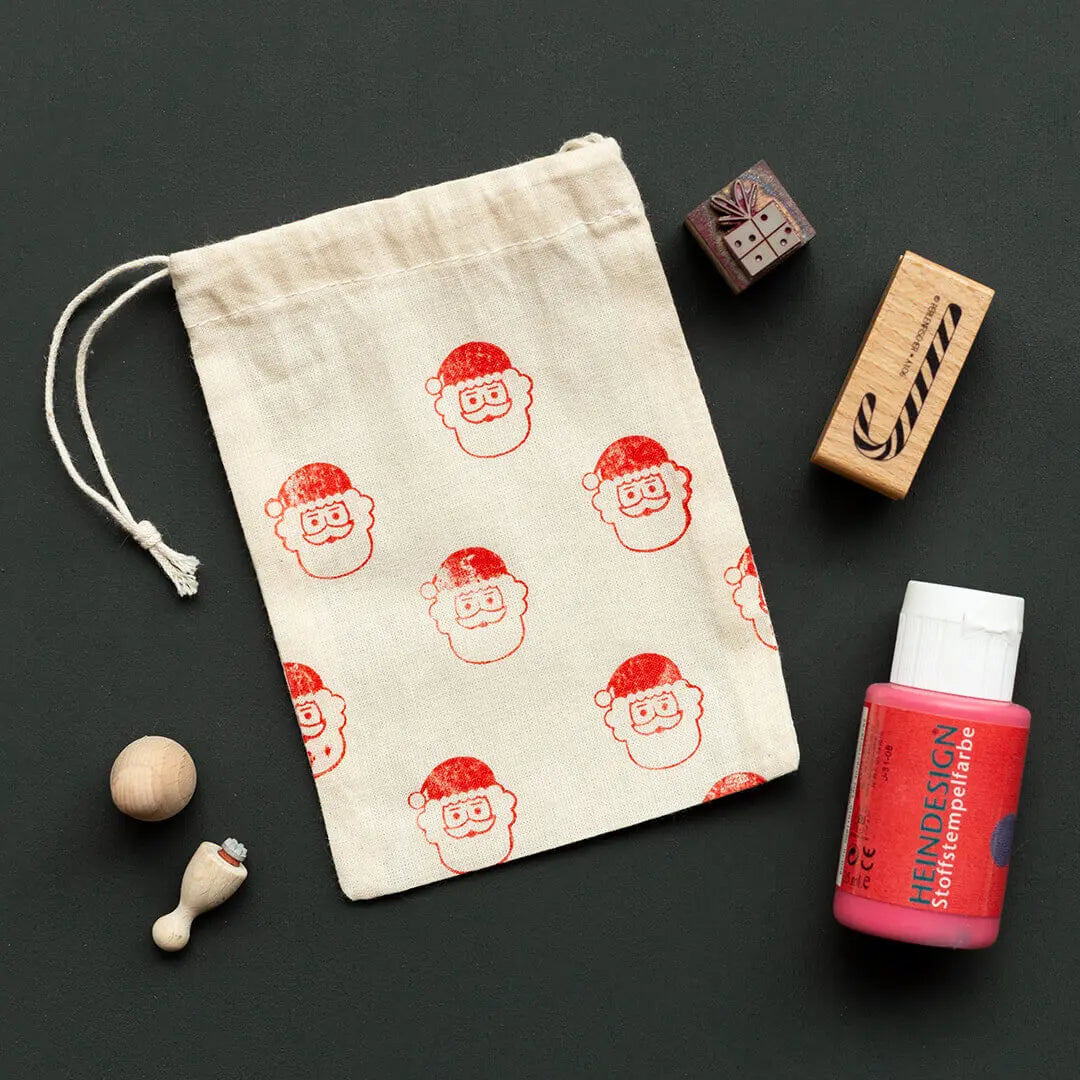 Ink for fabrics
Textile ink
You can stamp many other surfaces and textiles besides paper. This is also possible on fabrics such as linen or cotton with our pigment ink pads. Thus, gift bags or bags for your Advent calendar can be designed individually. If you want to wash the textiles, which is of course the case with napkins, tablecloths and so on, you should rather use the colorful textile inks. With themn stamped fabrics can be washed without any problems at up to 40 ° and the stamp imprints adhere lastingly on the textiles.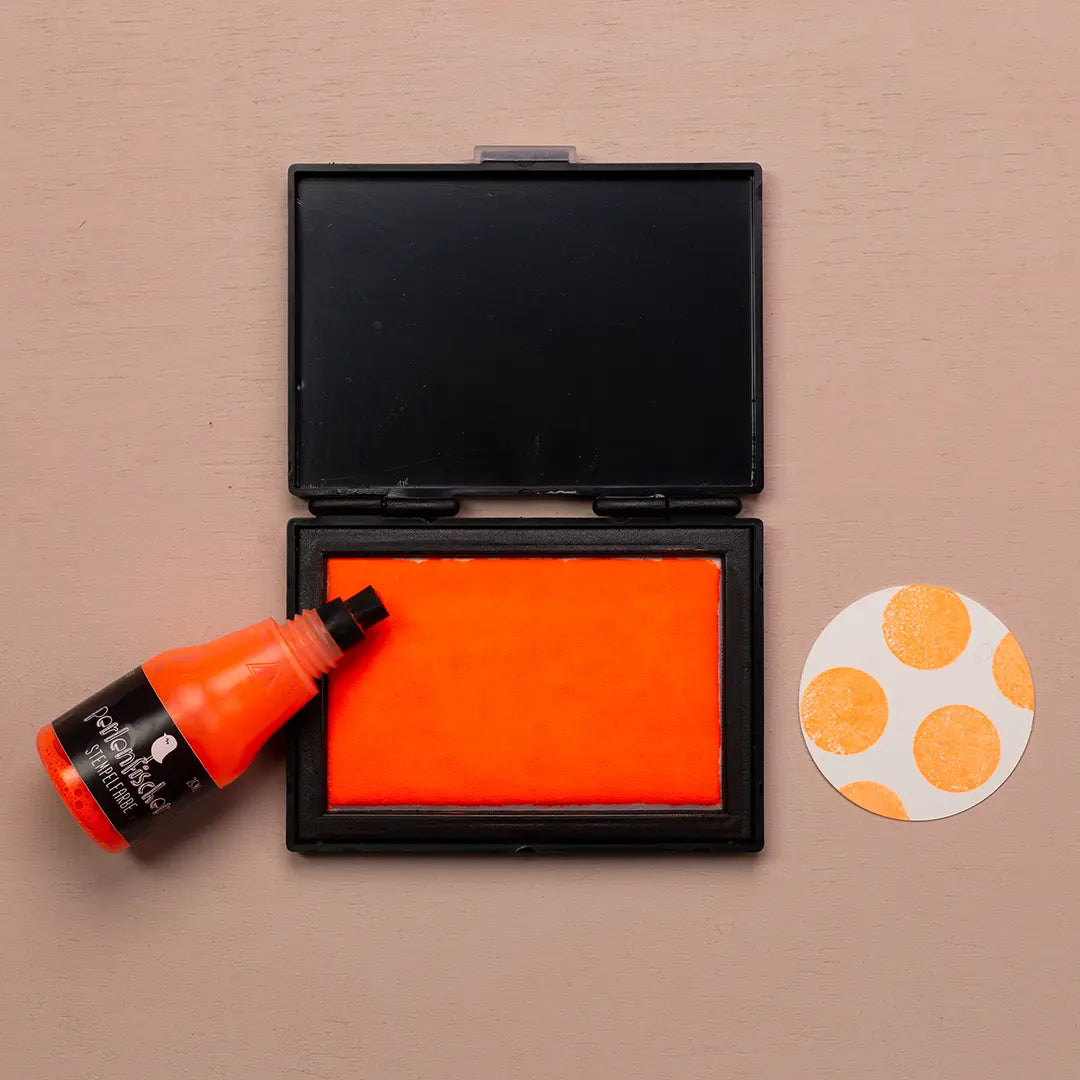 Dye ink & waterproofed ink pads
Neon ink pads
Dye Ink stamp pads are available in great neon colors with which you can stamp unique and bright cards.

In the following category you will also find waterproof stamping ink, which you can use for stamping glass, ceramics and many other materials.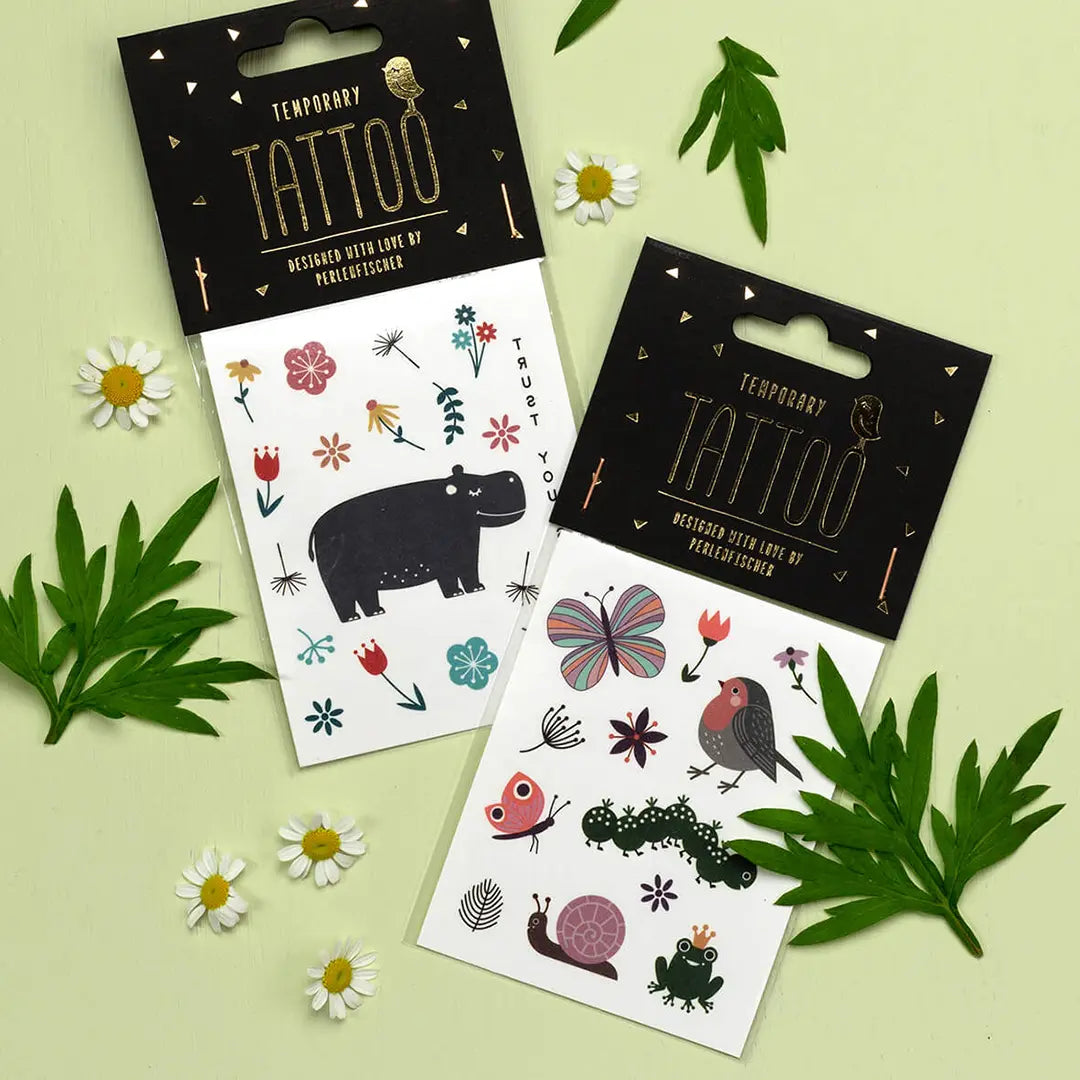 Apply stamp motifs entirely without an ink pad? With our tattoos this is possible:
Stamp motifs not only look magical on paper, they can also decorate our skin and be applied to Easter eggs or candles.