Stamp yourself happy with our motif stamps!
Unique stamps for every occasion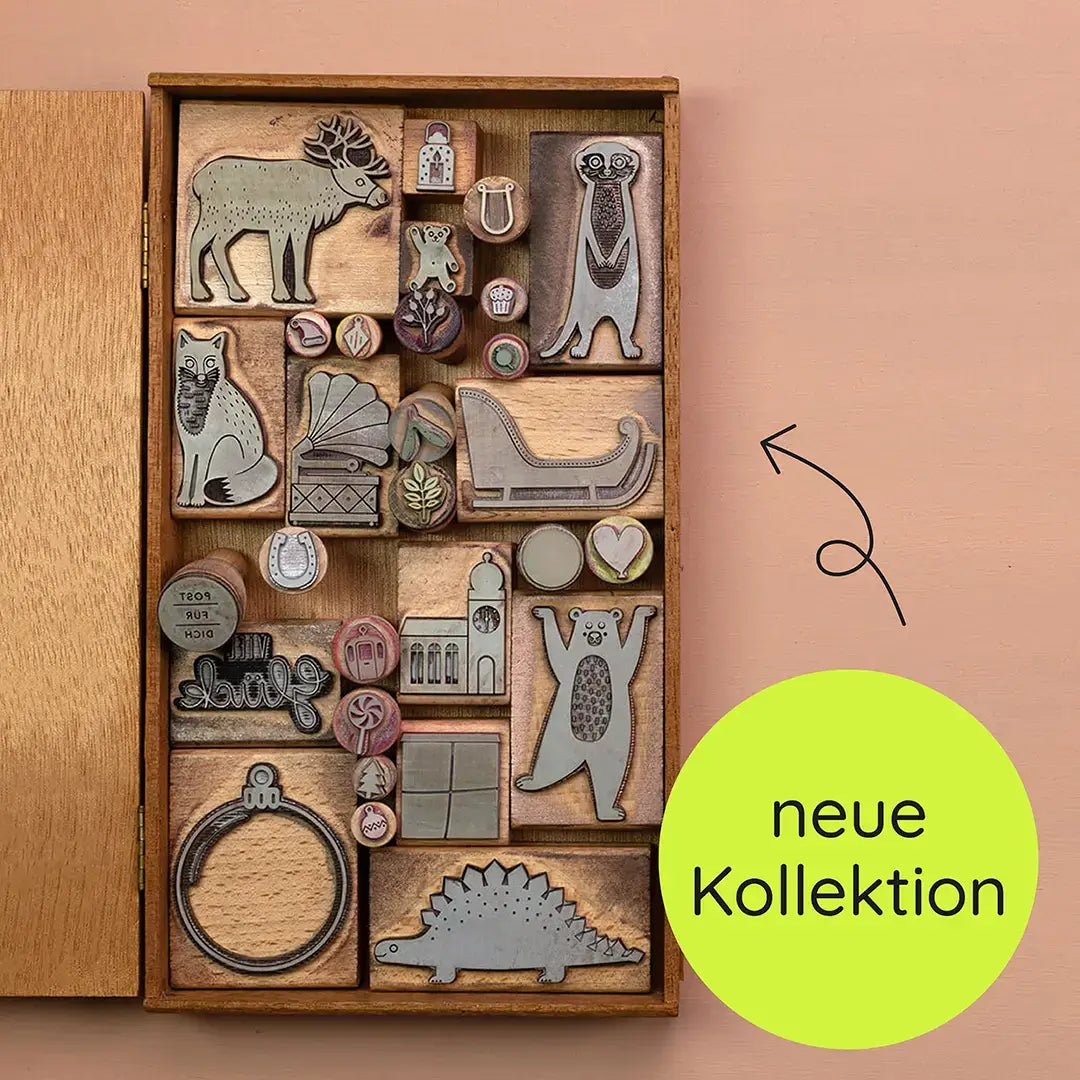 Winter Collection 2023
YAAY, the new collection is here!
Our Perlenfischer winter collection is finally online. Discover many new stamp designs suitable for the autumn and Christmas season, including cute animals, unique text stamps, great nature motifs and lots of creative stamps all about birthdays, happy wishes and gifts. Also look forward to a new ink pad. The ink pad | Beige complements our color selection perfectly and can be combined simply wonderful. Discover beautiful cards for inspiration, various DIY ideas and new creative print templates.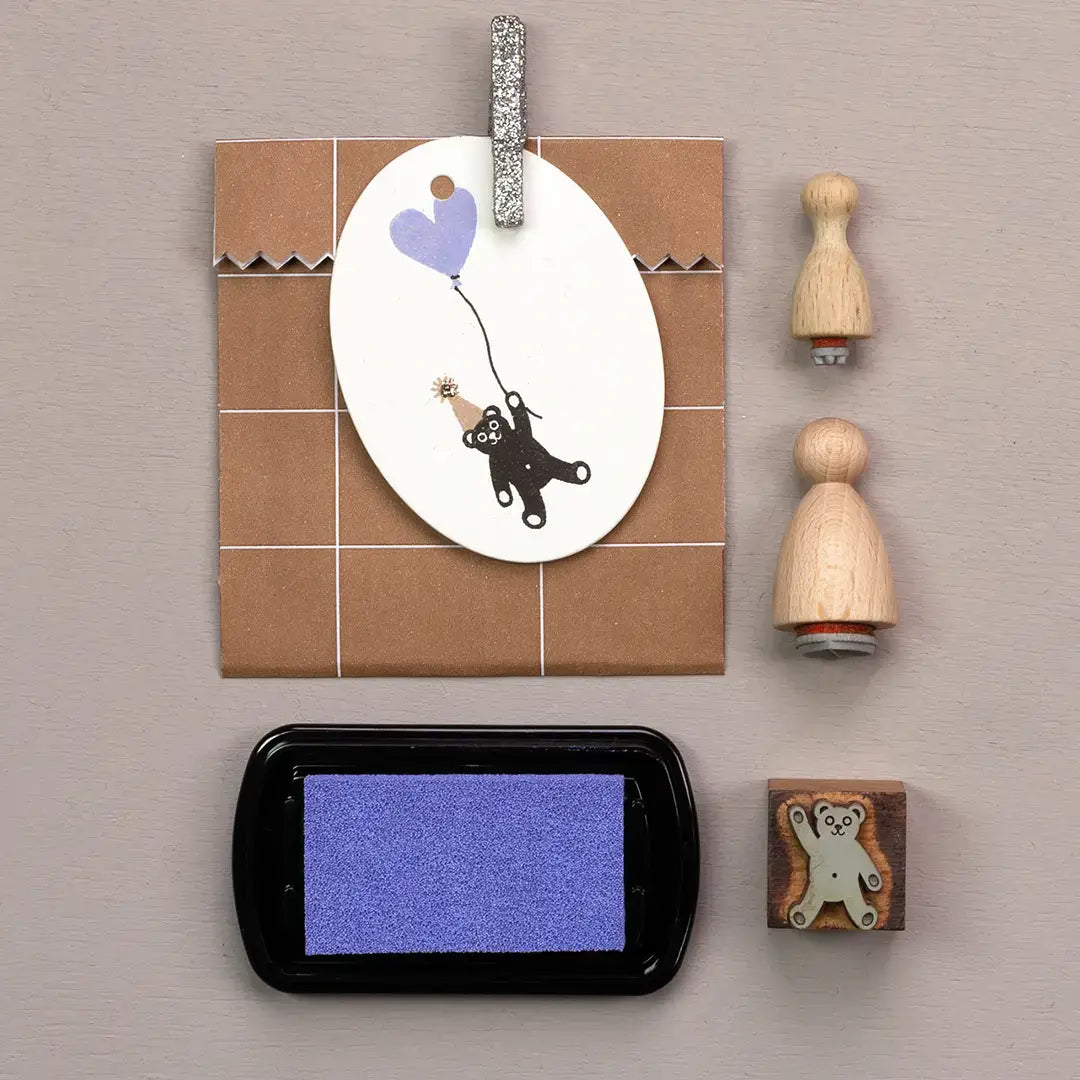 Order high-quality stamps from Perlenfischer
Design stamps & the love for stationary
Design personal and individual greeting cards with our motif stamps made of wood. Get creative and stamp yourself happy!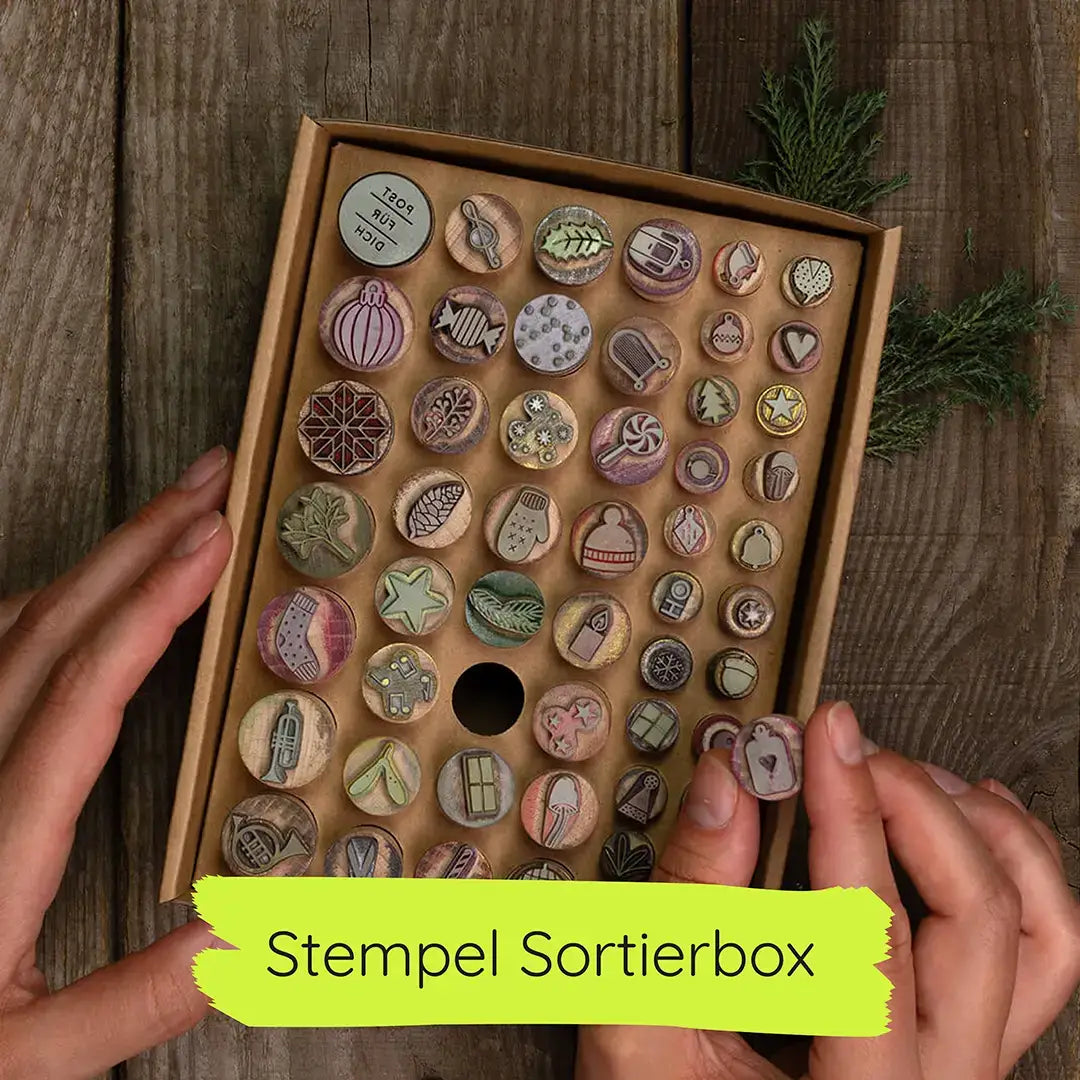 Stamp storage
Perlenfischer Sorting box
Finally organize your creative stamping table. Our sorting box contains plenty of space for your cone stamps, so you will find them at first sight. It's made of cardboard, which makes it nice and light, and you can even stamp and embellish it exactly how you like.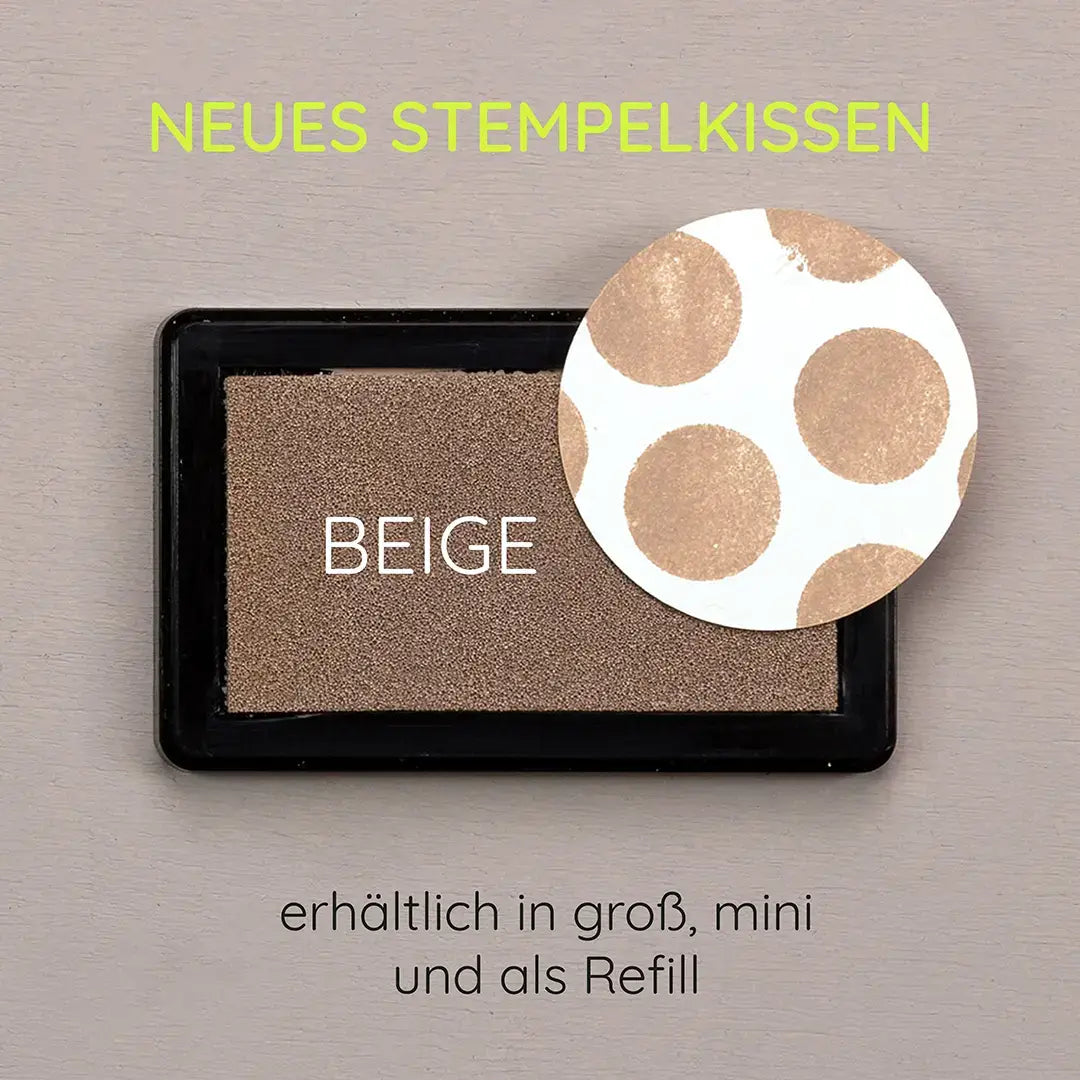 Ink pad | Beige
Our new stamping ink
This stamping ink is just the perfect all-rounder. It is simple and beautiful, can be ideally combined and perfectly complements our color selection. Like all other ink pads, the new shade is available in large, mini and refill. Have fun getting creative and discovering new color combinations!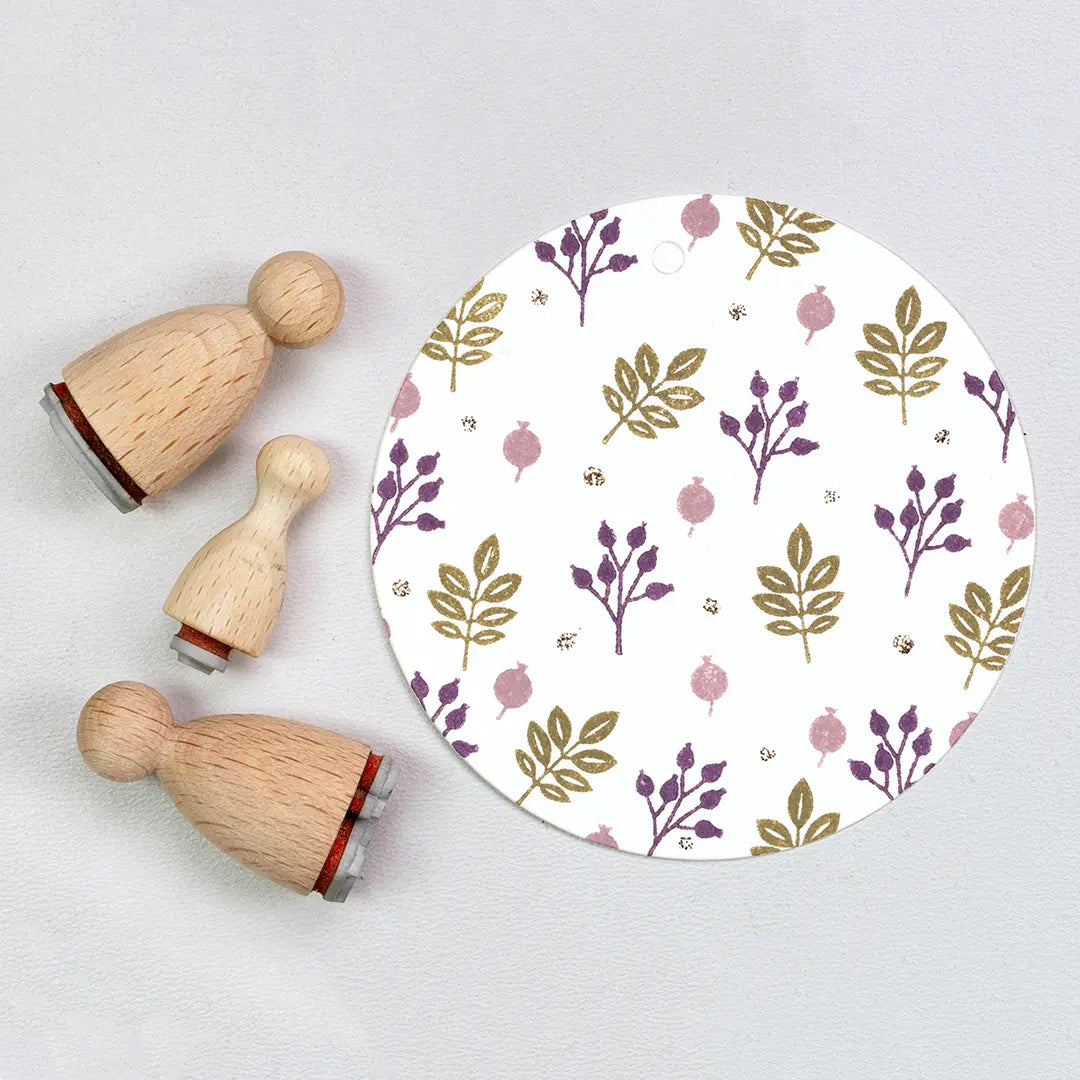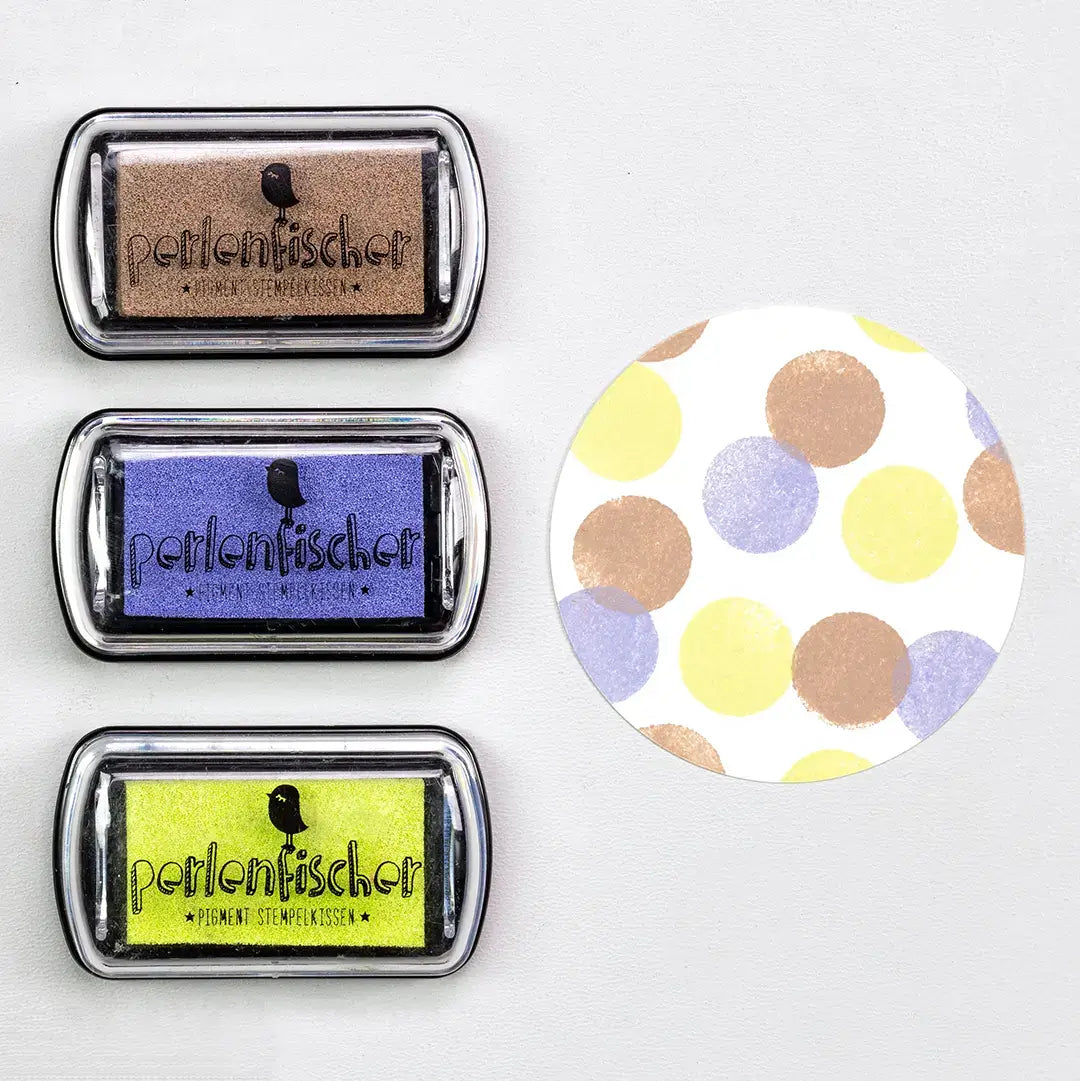 Stampset | Leaf swirl
3 motifs in 1 set
New addition to our stamp sets! Floral motifs are suitable for many different occasions. Set them creatively in scene and combine them easily with beautiful lettering or cute animals.
Ink pad set | Party mood
3 colors in 1 set
This ink pad set contains three beautiful colors that harmonize wonderfully with each other and are simply a real eye-catcher on every card.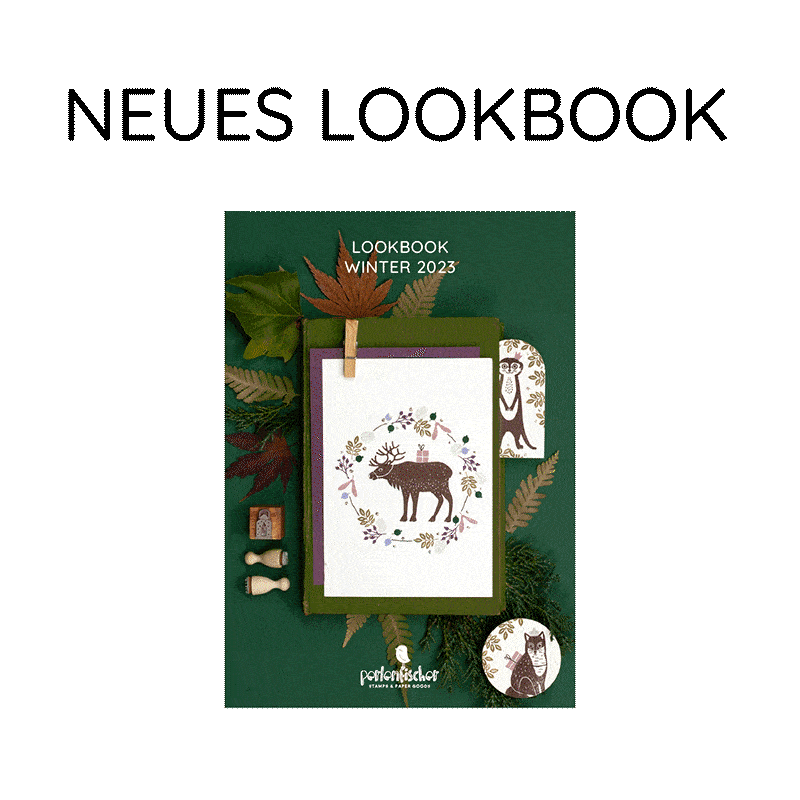 1000 and 1 idea
Our new Lookbook is online
In this lookbook you will find all kinds of inspiration on the stamp designs of the new collection. Discover lots of tips & tricks, unique greeting cards and many creative DIY projects, from table decorations to Advent calendars, gift wrapping and gift tags.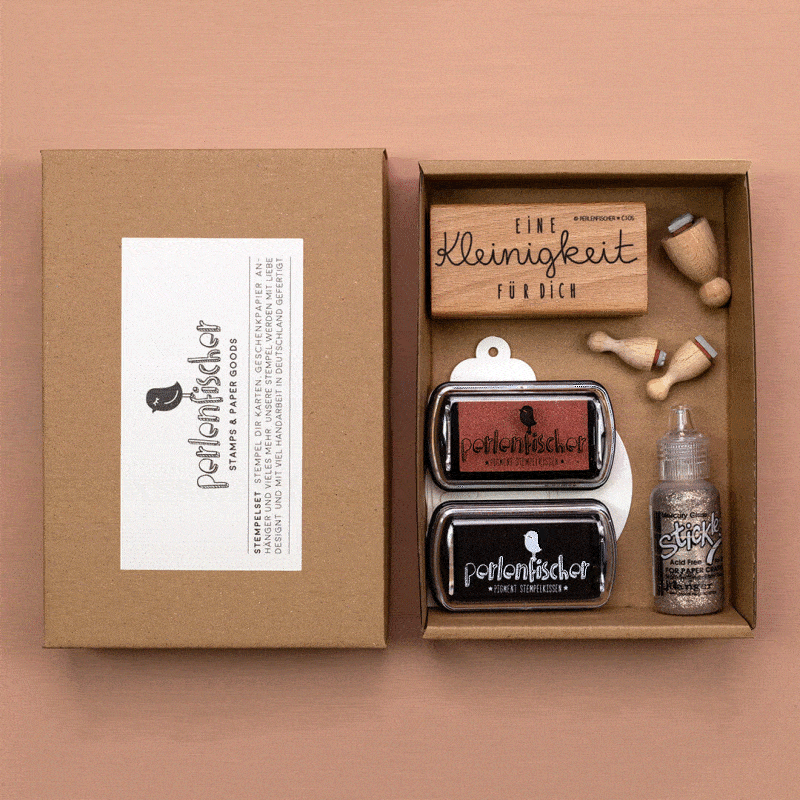 Compiled for you
our stamp sets
Stamp, ink pad and stationery: Everything in one set to start stamping right away. Stamp sets for every occasion!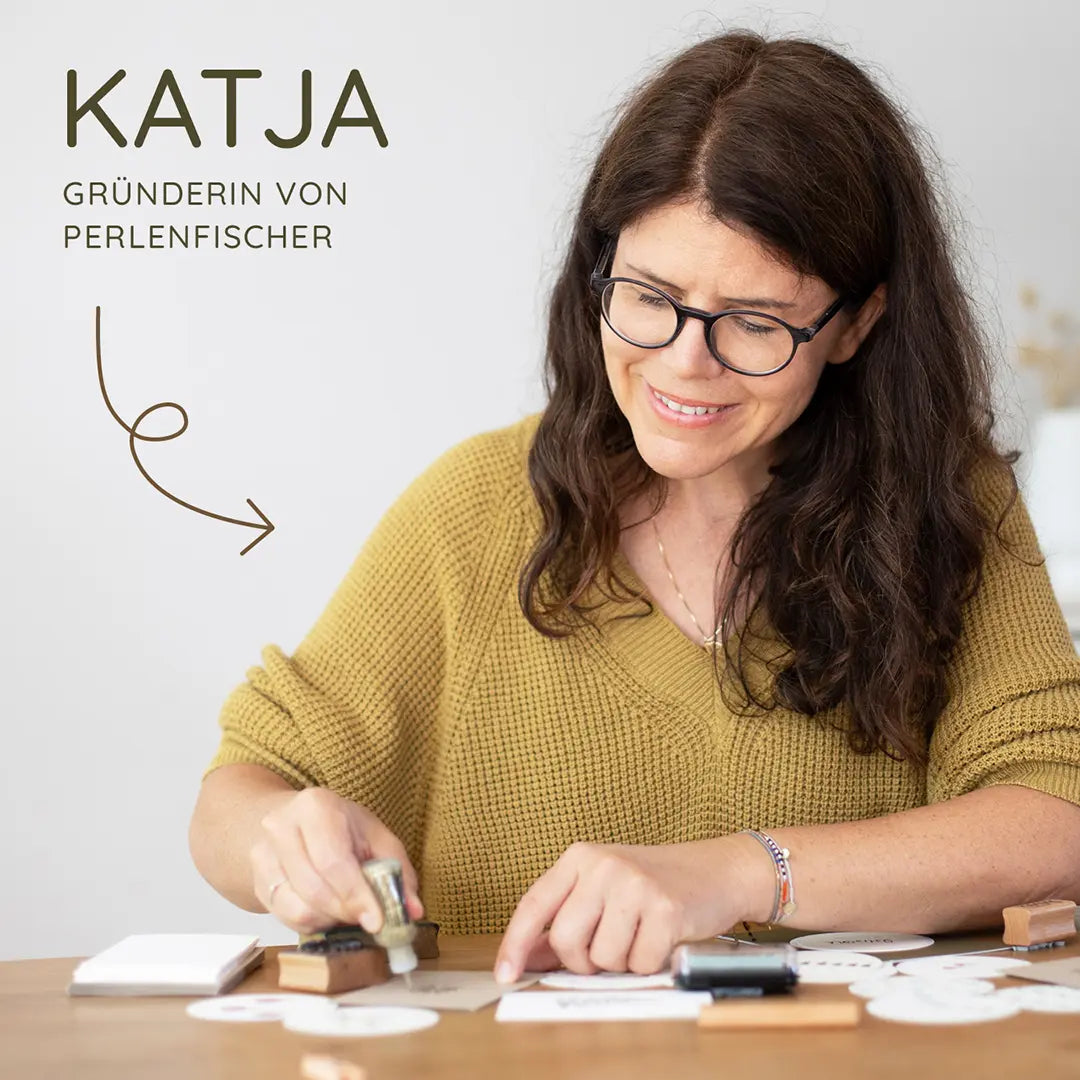 The Perlenfischer story
The stamp adventure started more than 10 years ago in Frankfurt am Main, Germany. From one stamp idea over 600 motifs have been created to this date. Thanks to our simple, unmistakable design and the possibility of combining all motifs with one another, everyone can be creative, even without prior knowledge. All you need is a little imagination and a love of design.
I firmly believe that stamping makes you happy!
Yours, Katja