Perlenfischer Cards
With the unique design of the Dot cards, founder Katja wanted to take away the inhibition of stamping on white paper. This has resulted in a colorful variety of postcards that can be used for all kinds of occasions. Also blanco cards with envelopes and our blocks are perfect for stamping.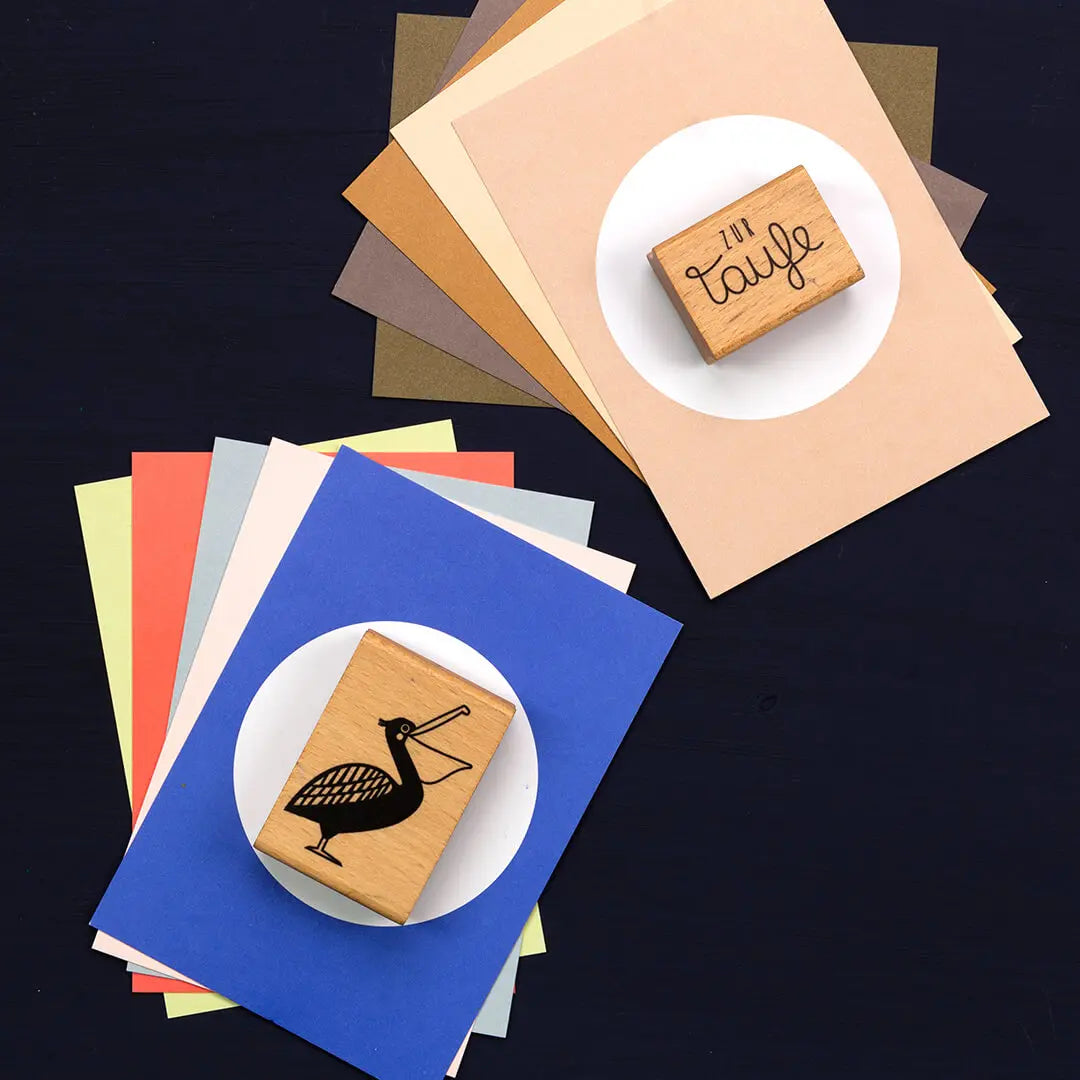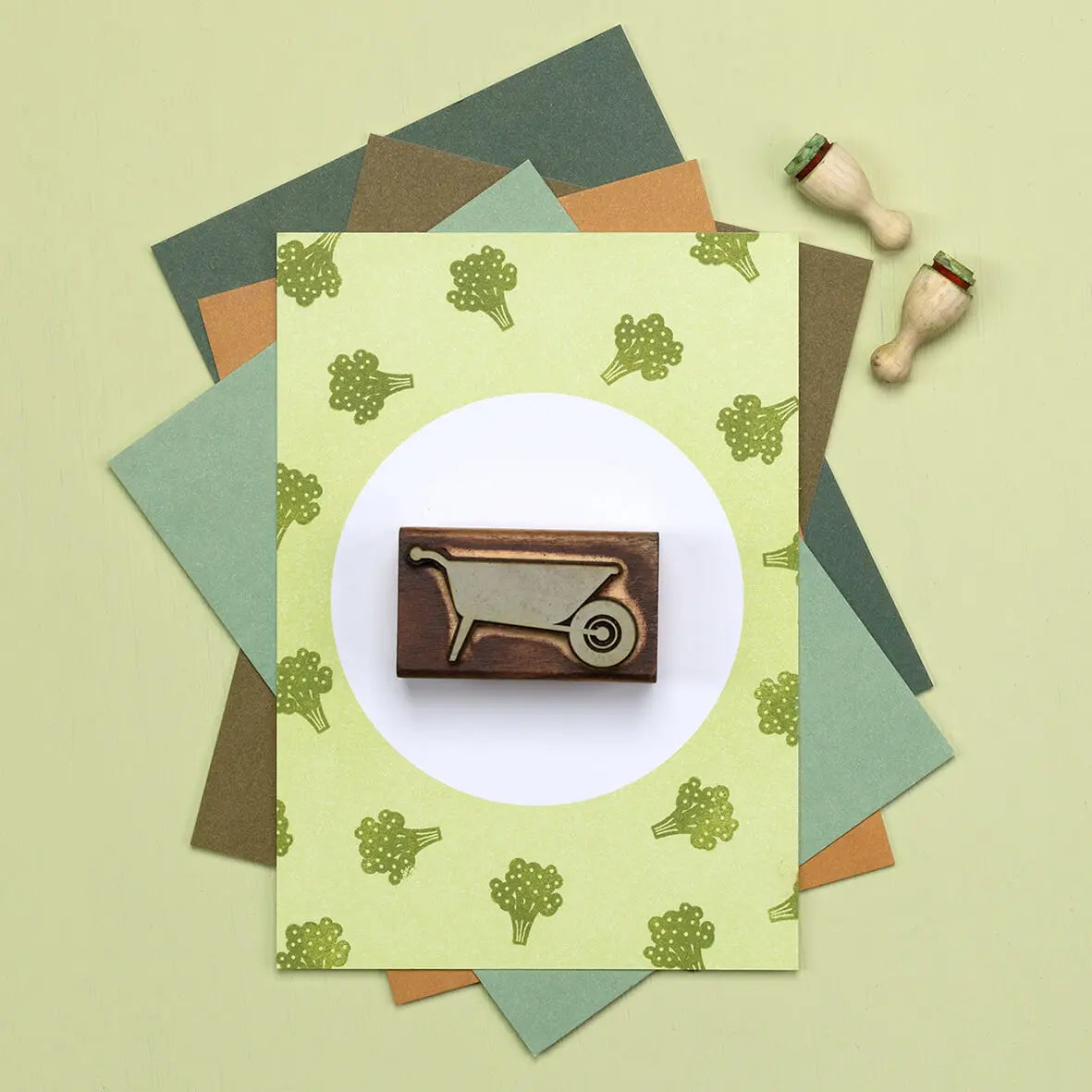 Colorful Dot Postcards
This unique card format is perfect for stamping and being creative. The colors of the postcards in combination with the stamped motifs are simply an eye-catcher. On the one hand, these cards leave a lot of free space and on the other hand, they offer more than just an empty space right from the start. Let yourself be inspired by how many different ways you can use and design the circle shapeed cards.
The cards are available in sets of 5. We have also put together wonderful harmonizing card sets with different colors.
Set of 5 colorful postcards
All our Dot cards always come to you in sets of 5. For even more variety, we have also put together wonderfully harmonizing postcard sets, each containing 5 different colors. Browse through different color worlds, suitable for all kinds of seasons and occasions.
Stamp sets with everything you need
Our perfectly assembled stamp sets for the most diverse occasions and seasons. Not only ideal for gift giving! With high-quality stamps, highly covering ink pads, colorful stationery and small accessories, like yarns or glitter glues.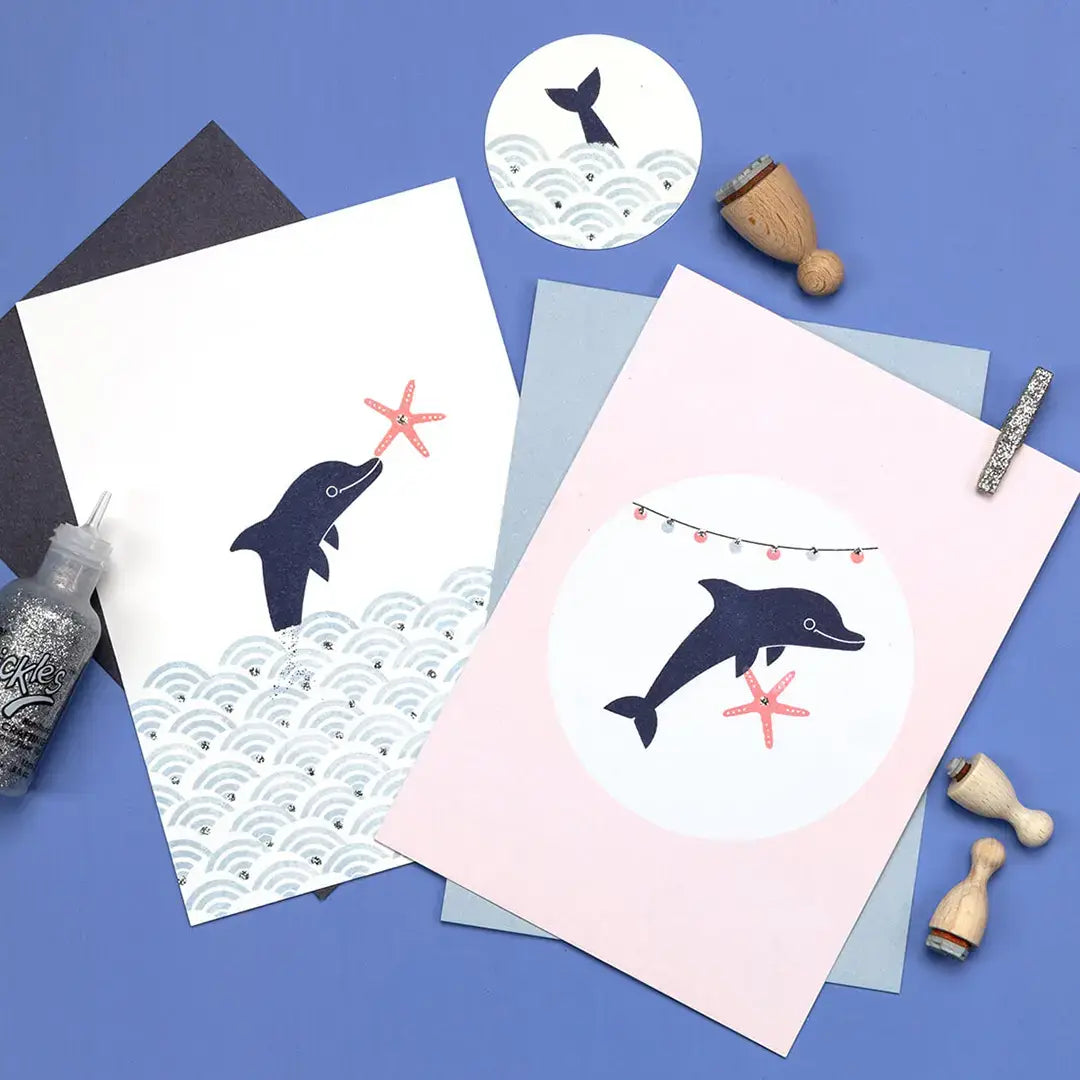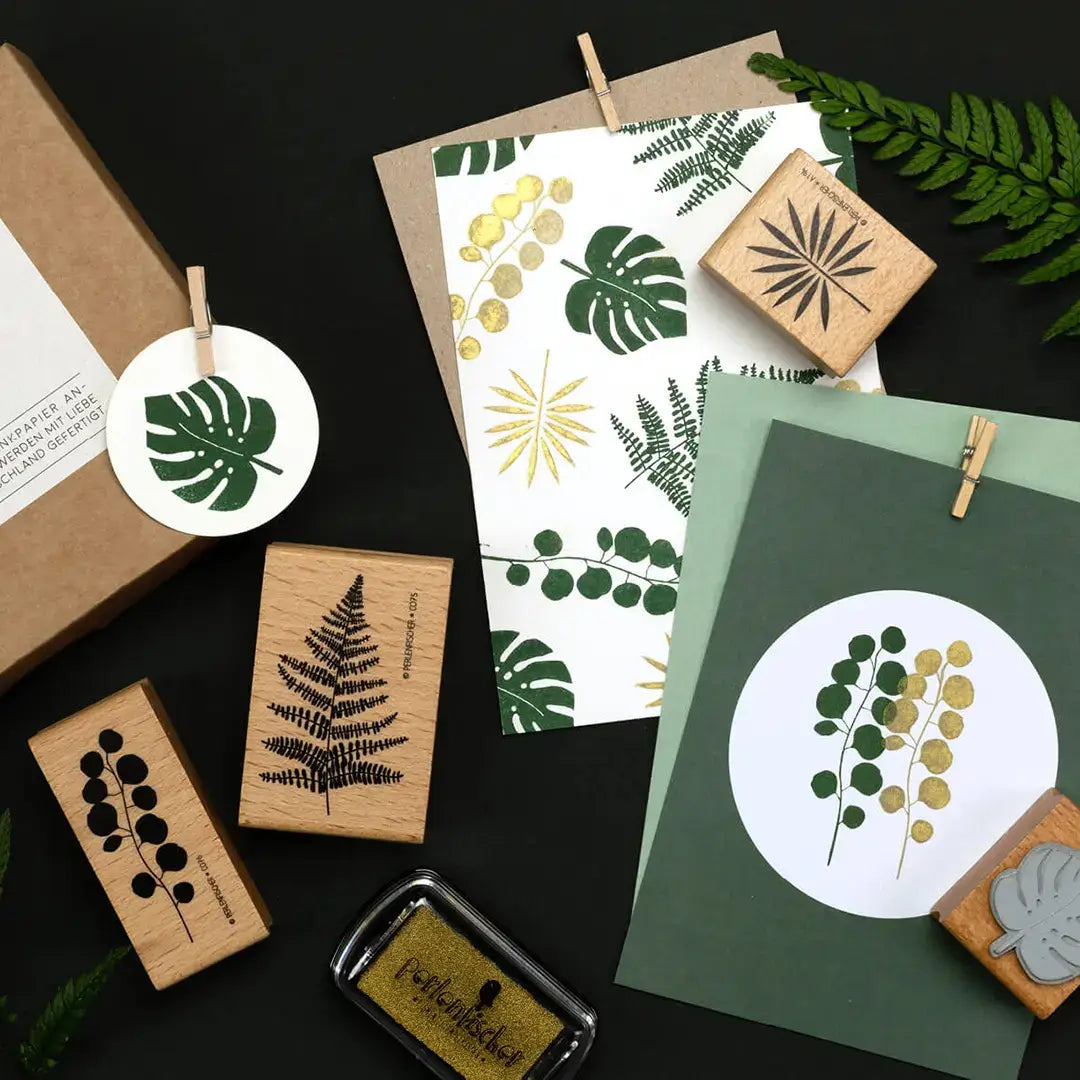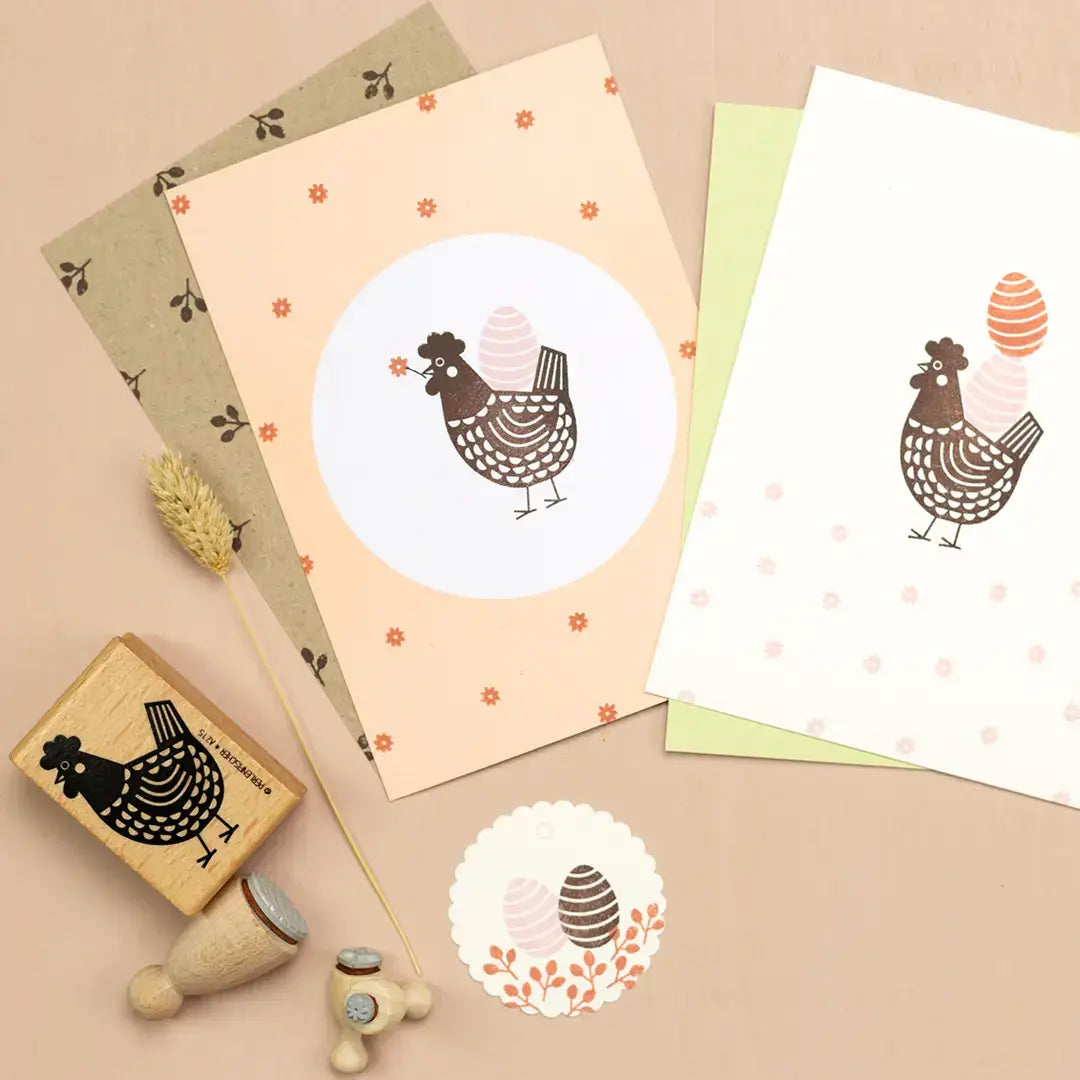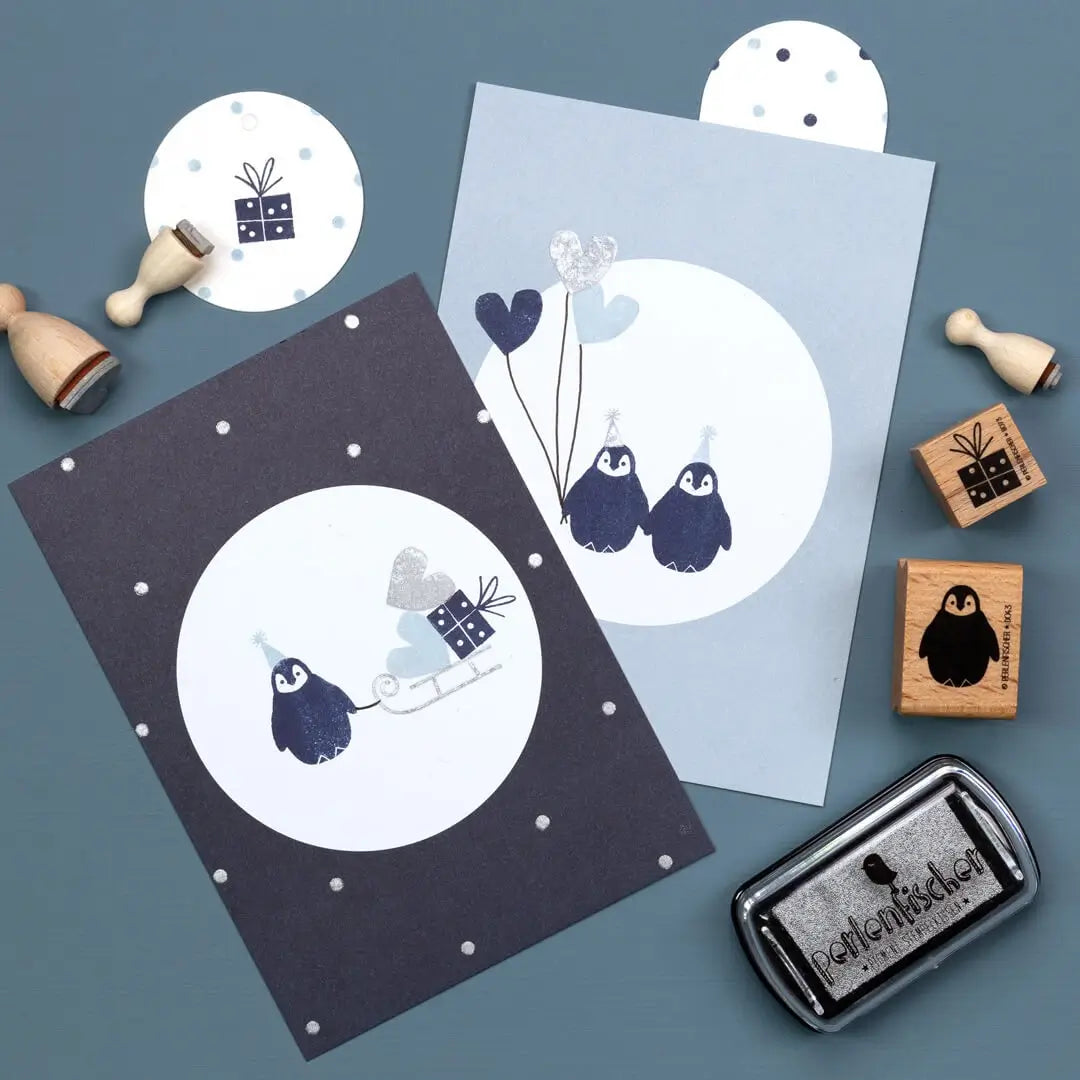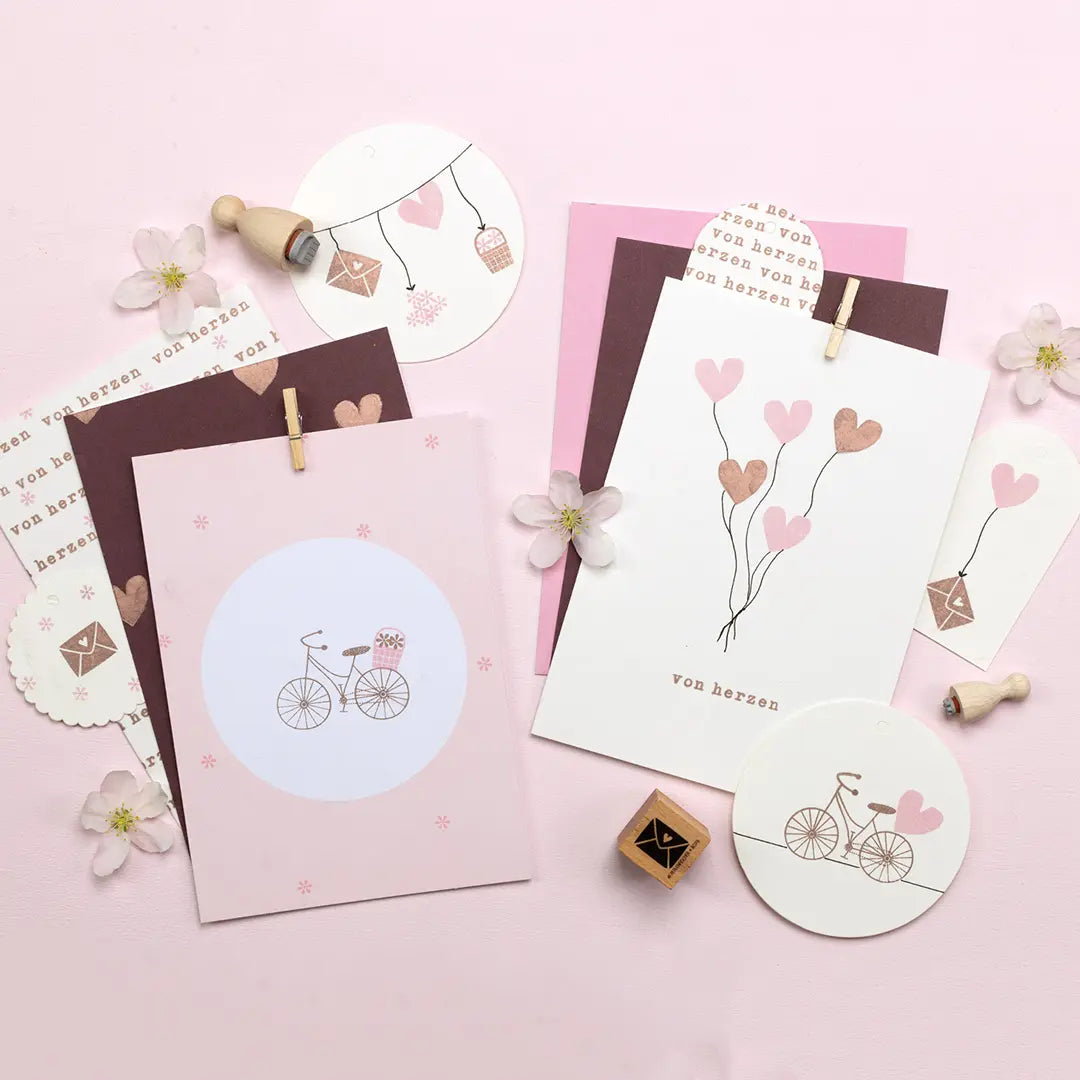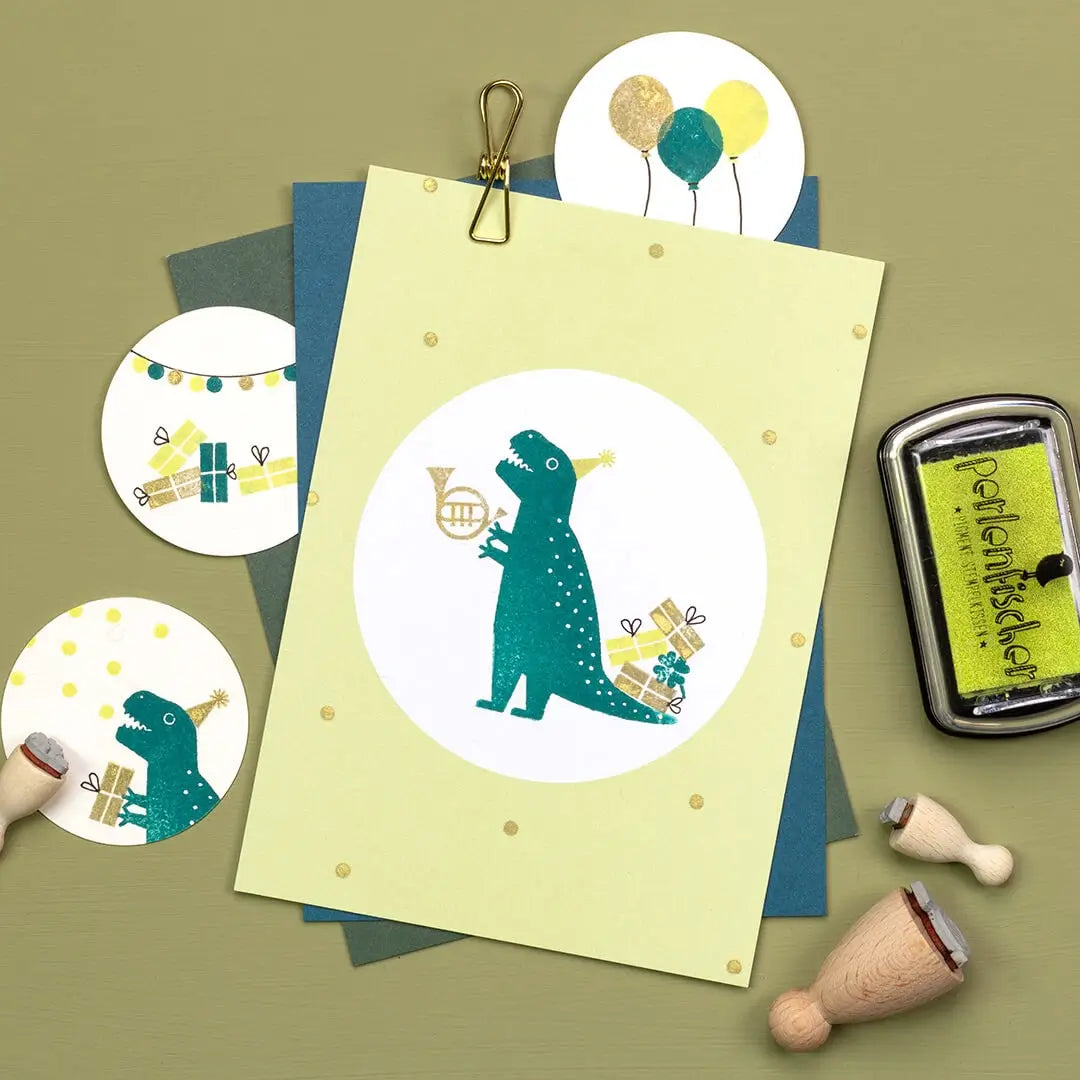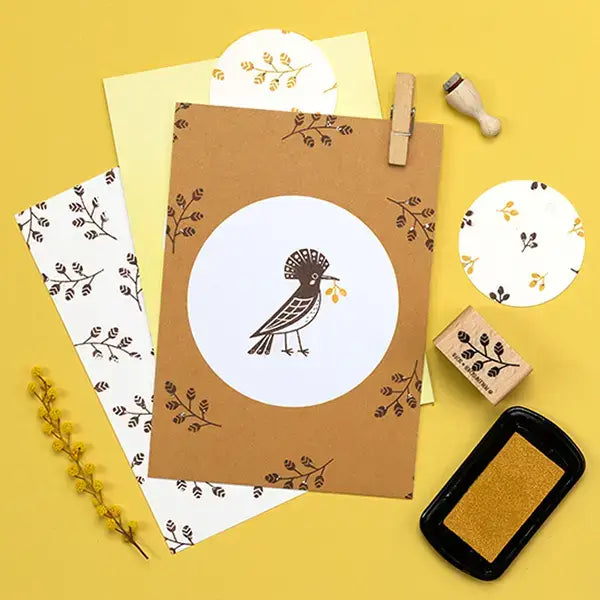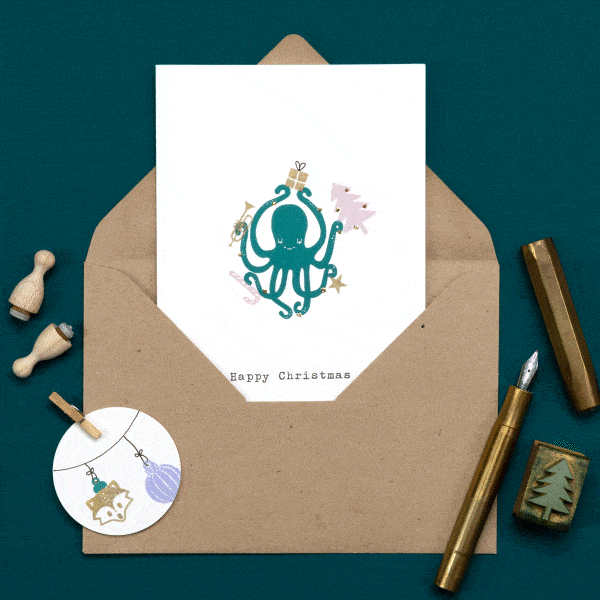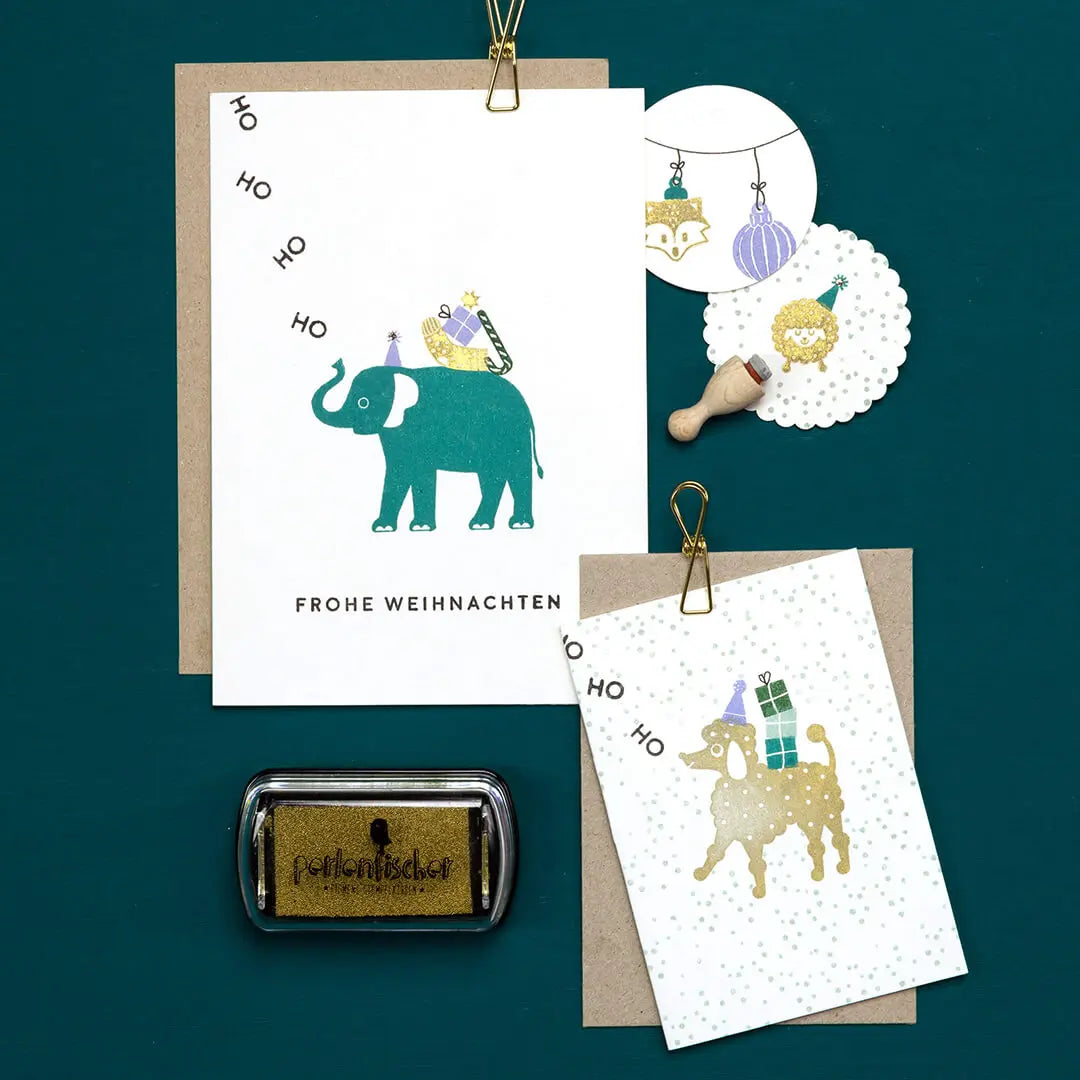 stamping on cards with envelopes
personalized mail
These high-quality blank cards in white, black or gray with matching envelopes in many different colors are the perfect all-rounders! Design the cards and envelopes according to your ideas spread love.
Our mini cards set
In addition to our classic A6 format, our folded cards are also available in the small, practical A7 size. So the cards are perfect as a little extra on your gifts. The set comes with ten folding cards and kraft envelopes to your home. Have fun stamping!
For even more creativity: Stamp, craft & paint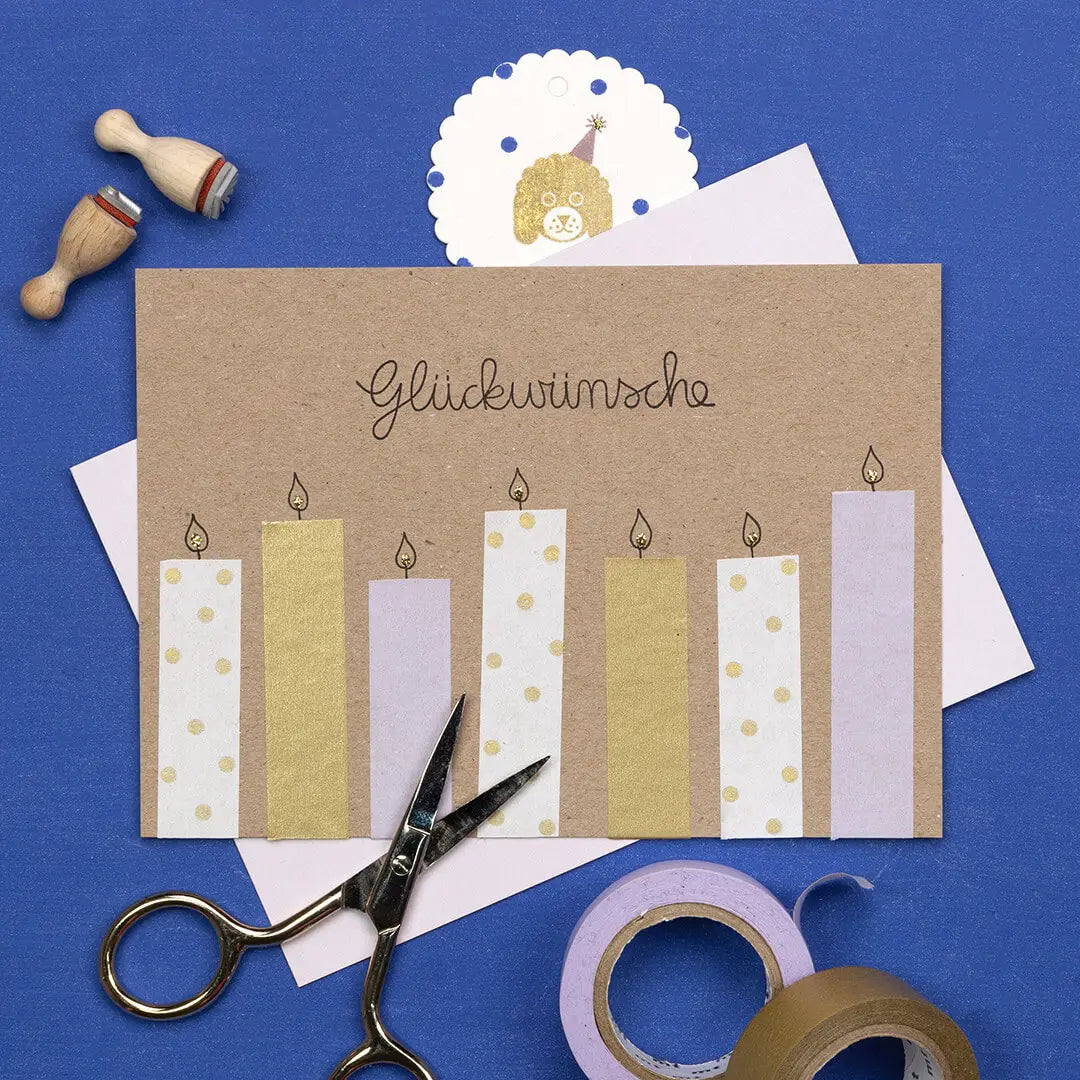 Candles made from masking tapes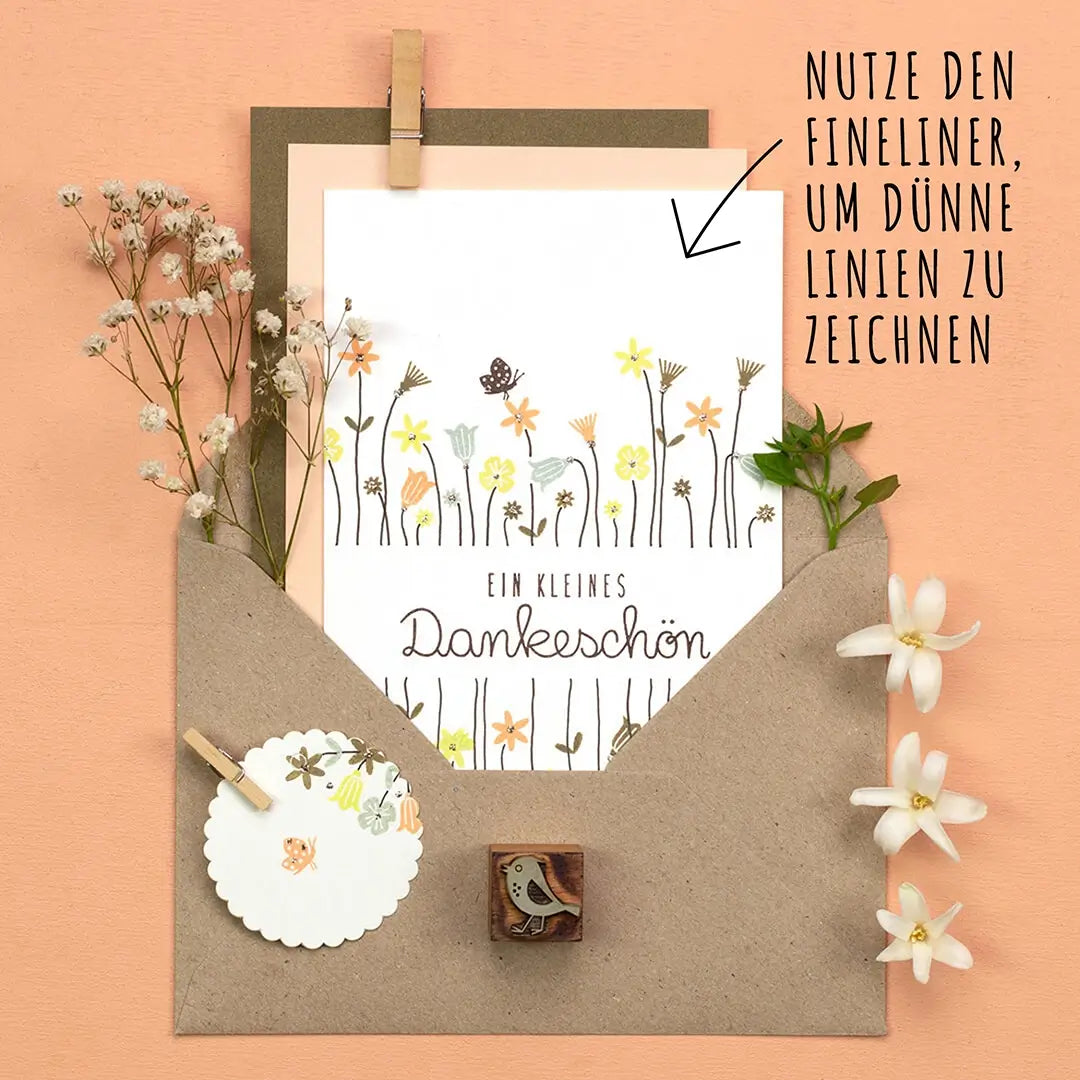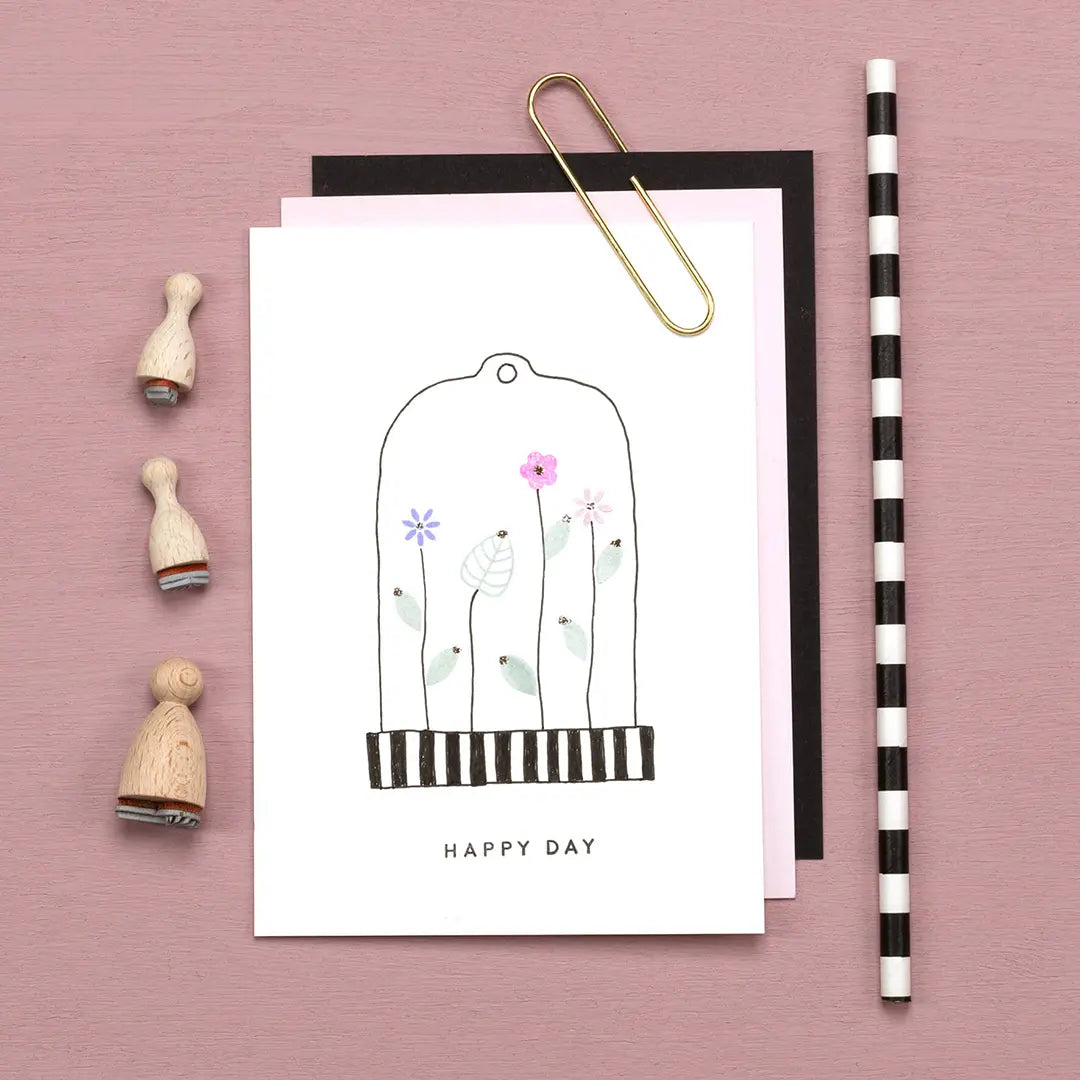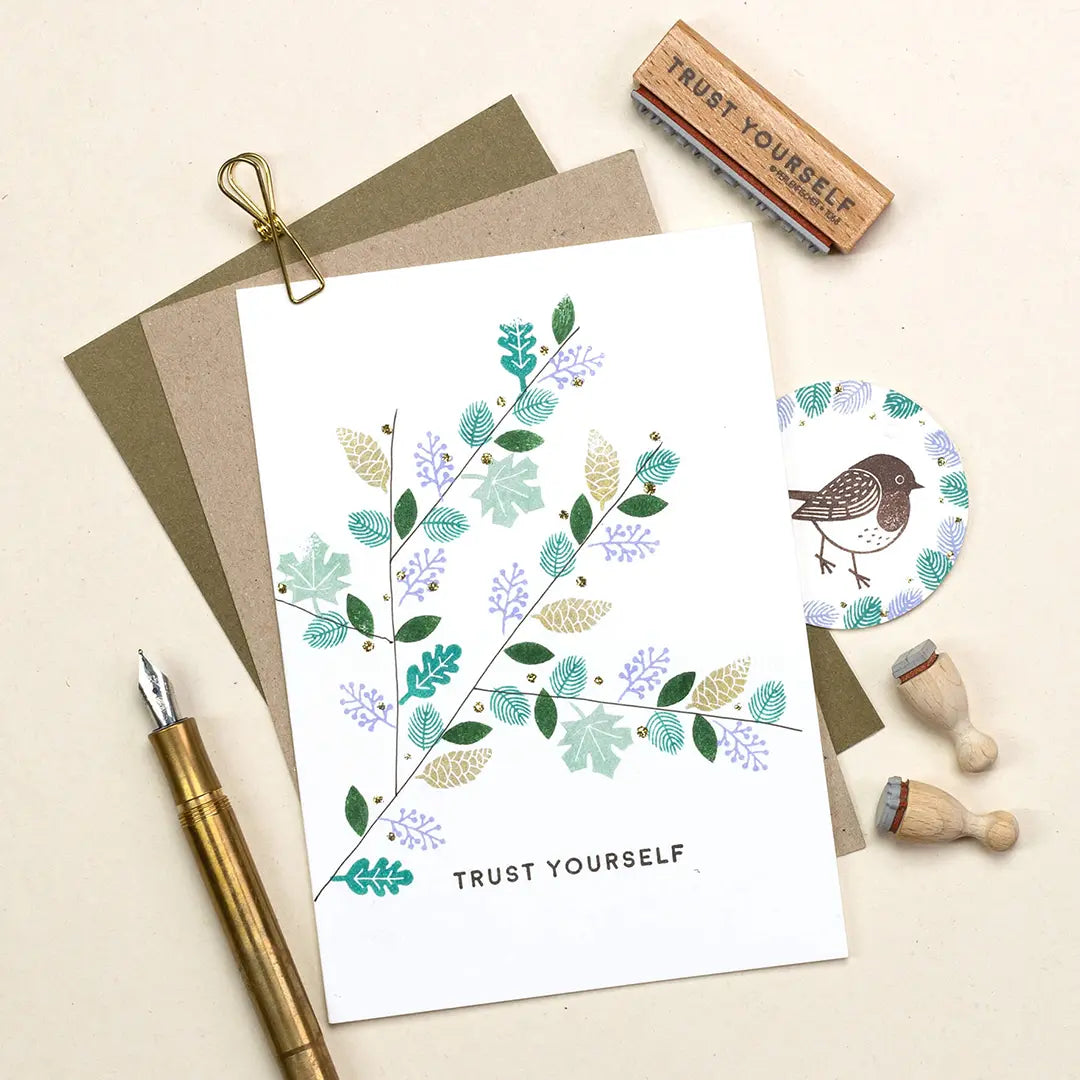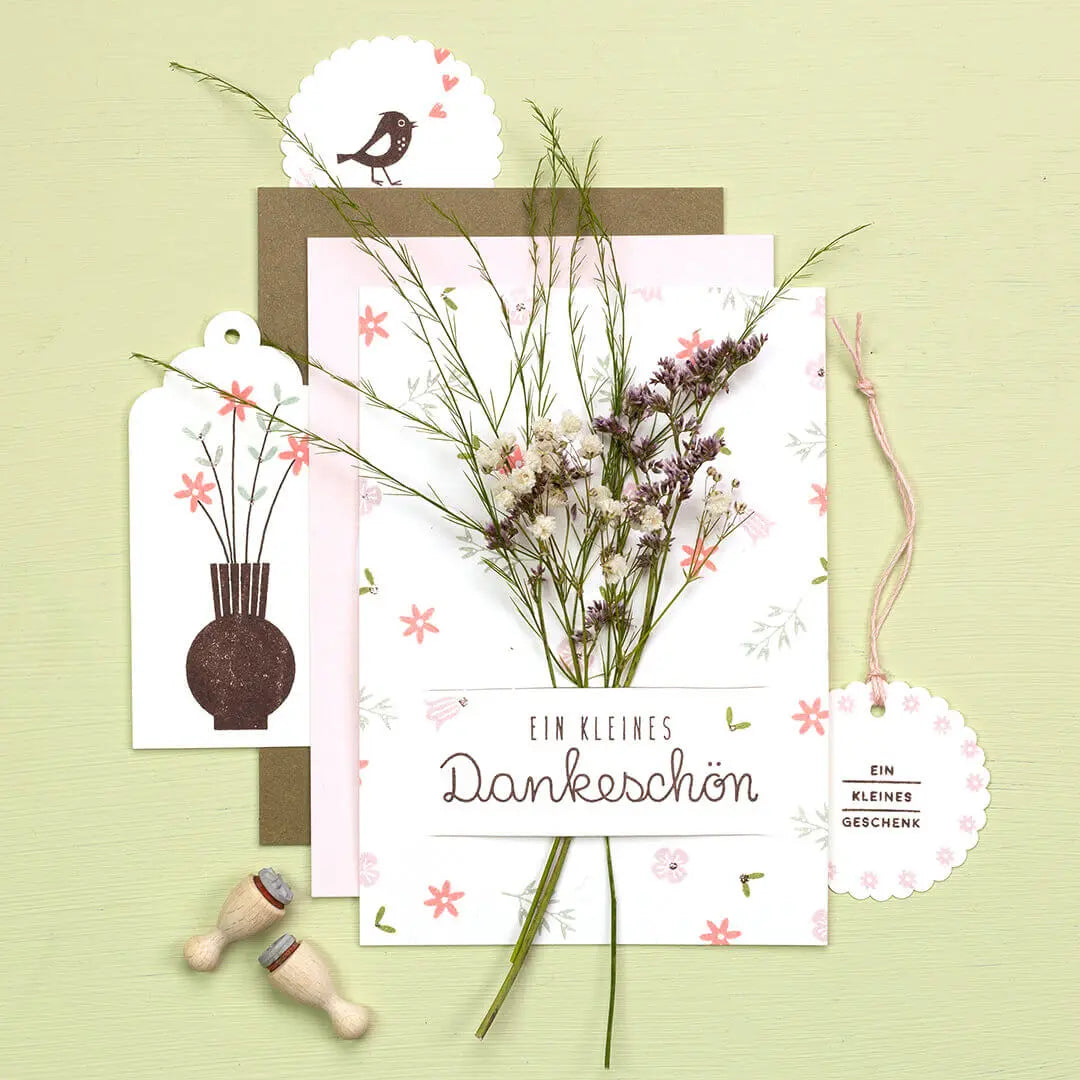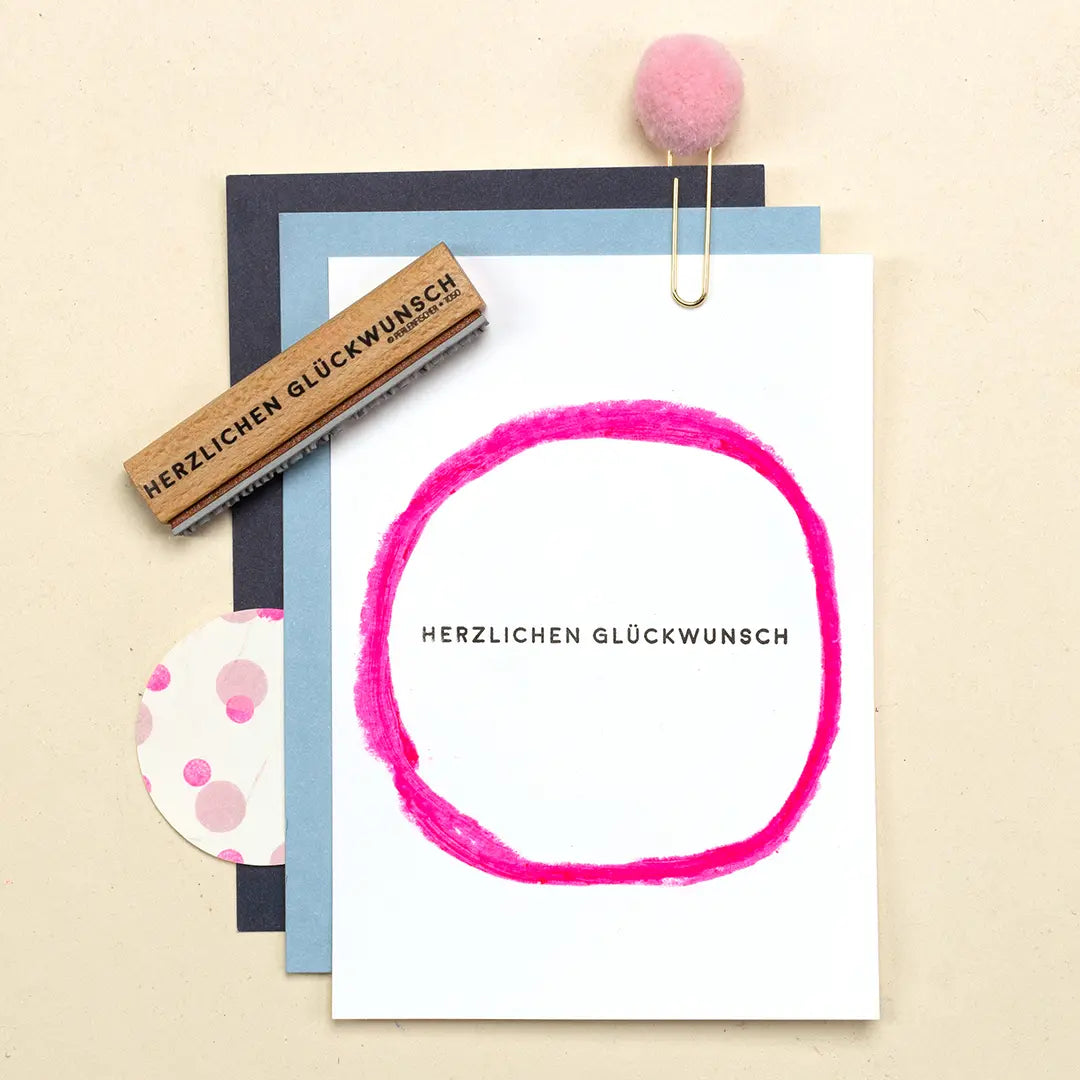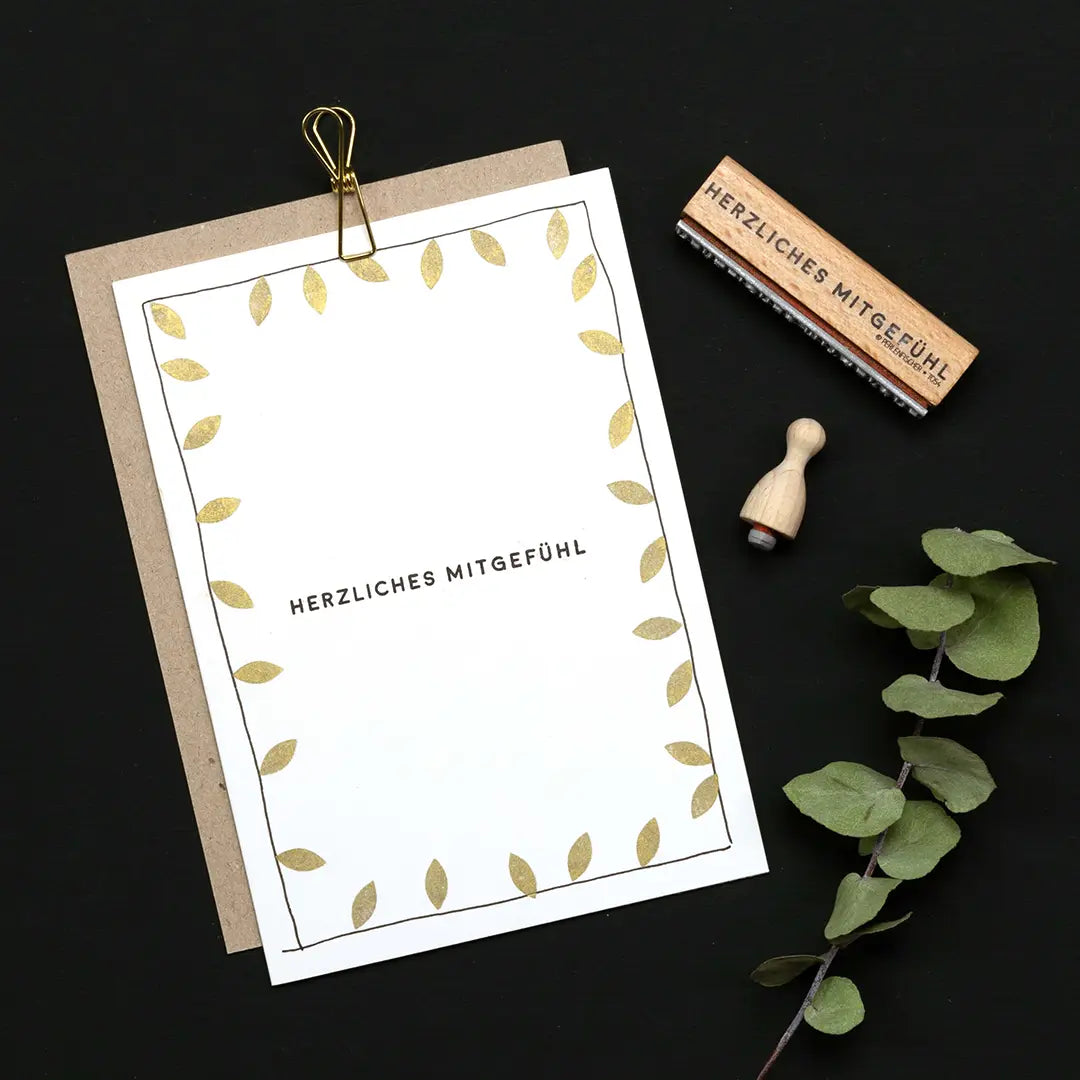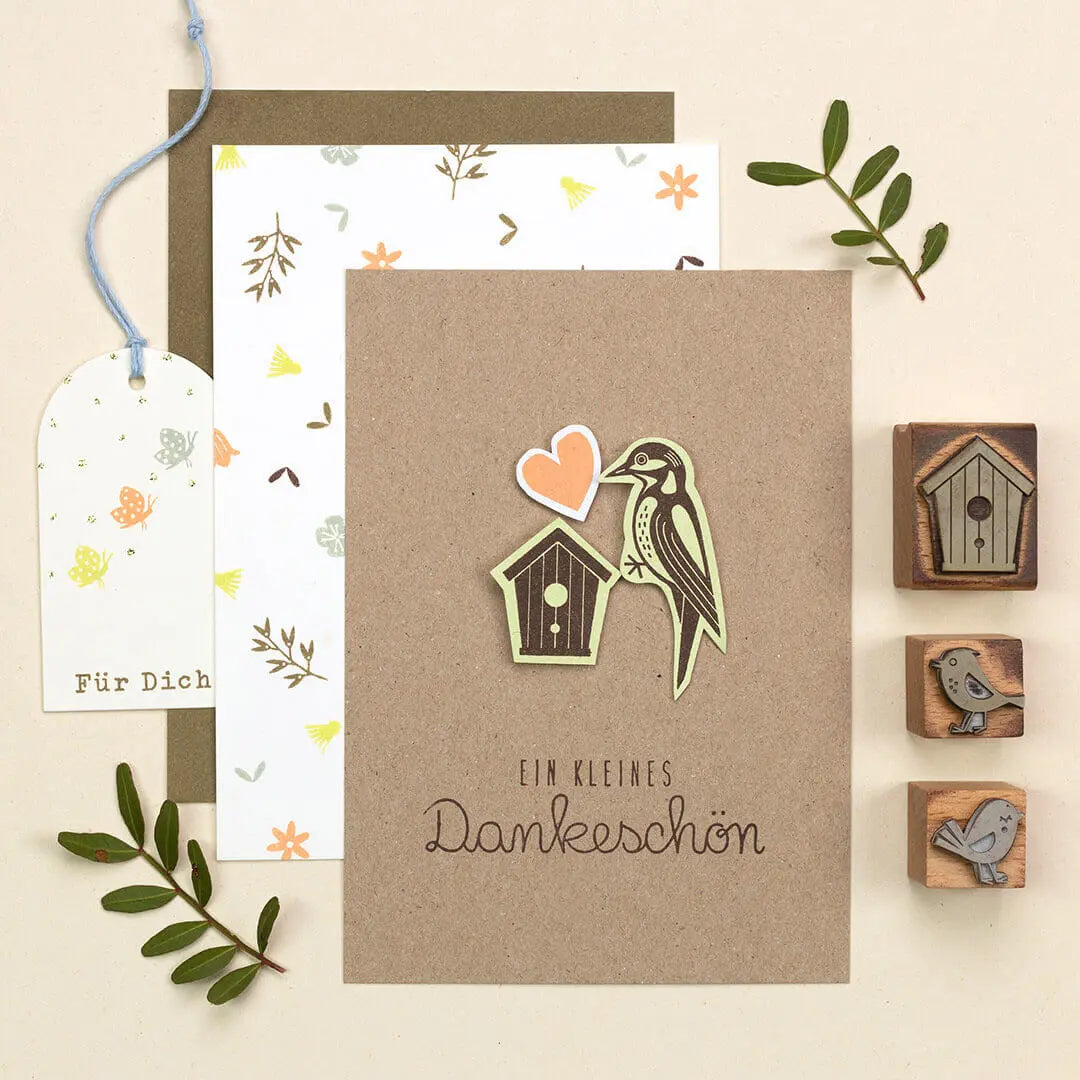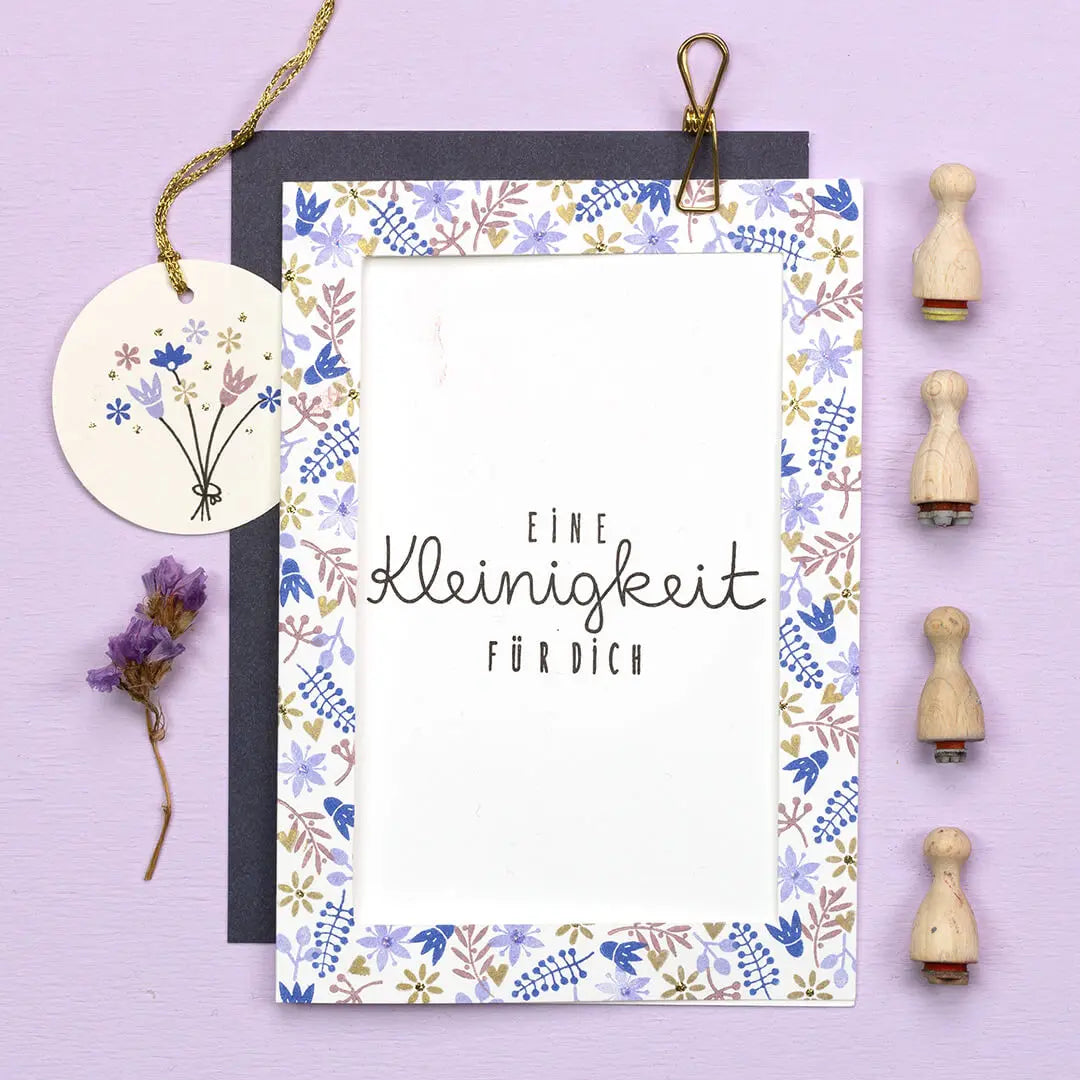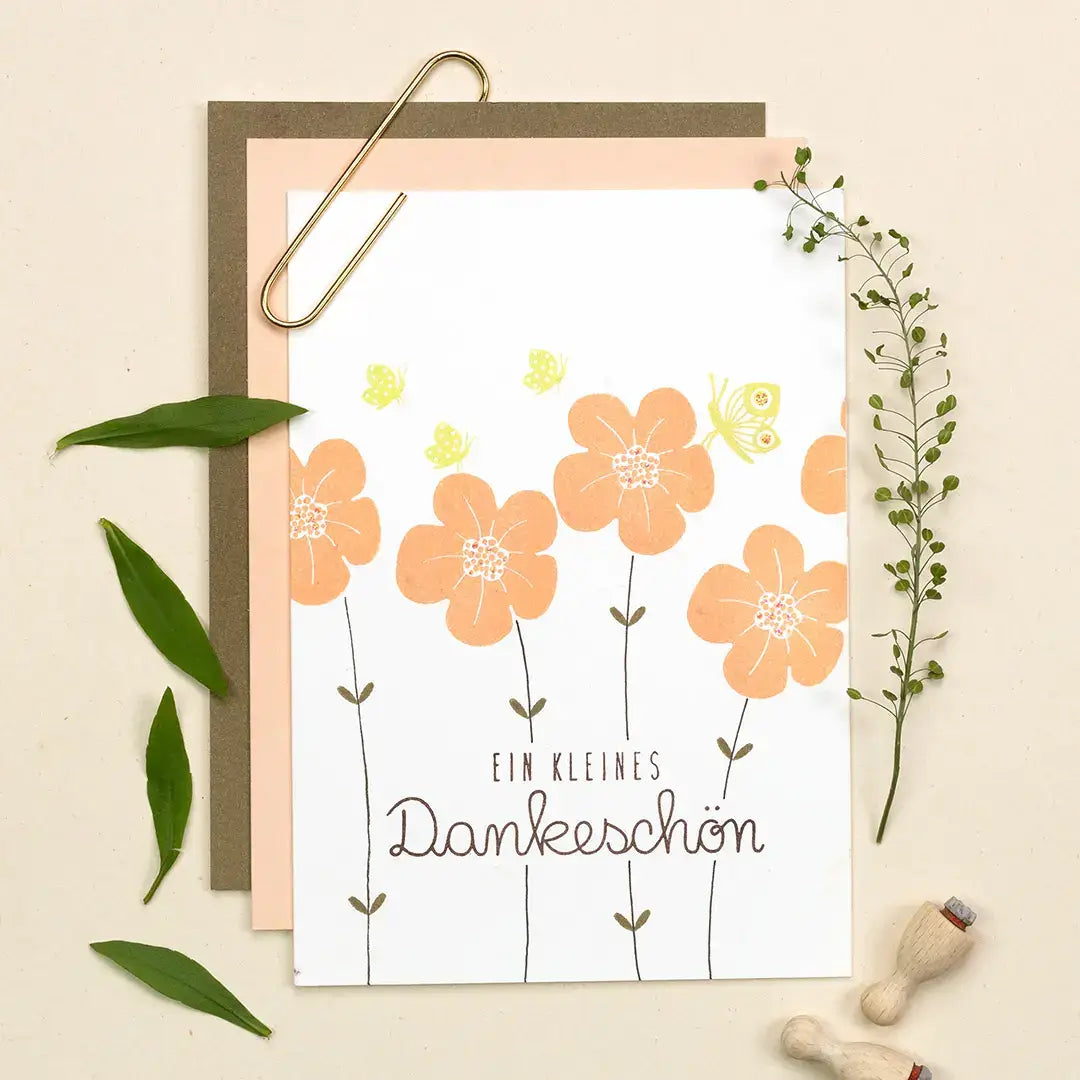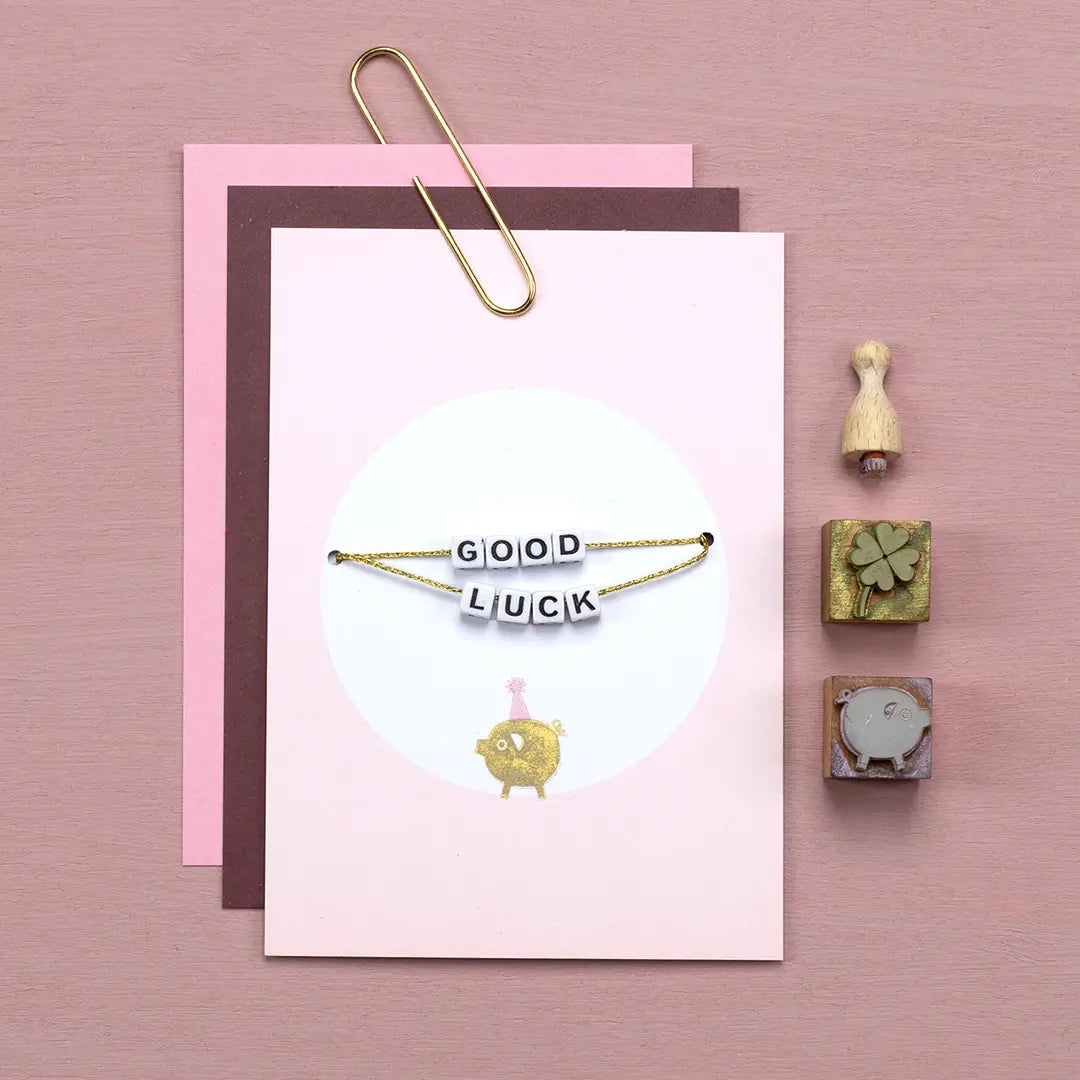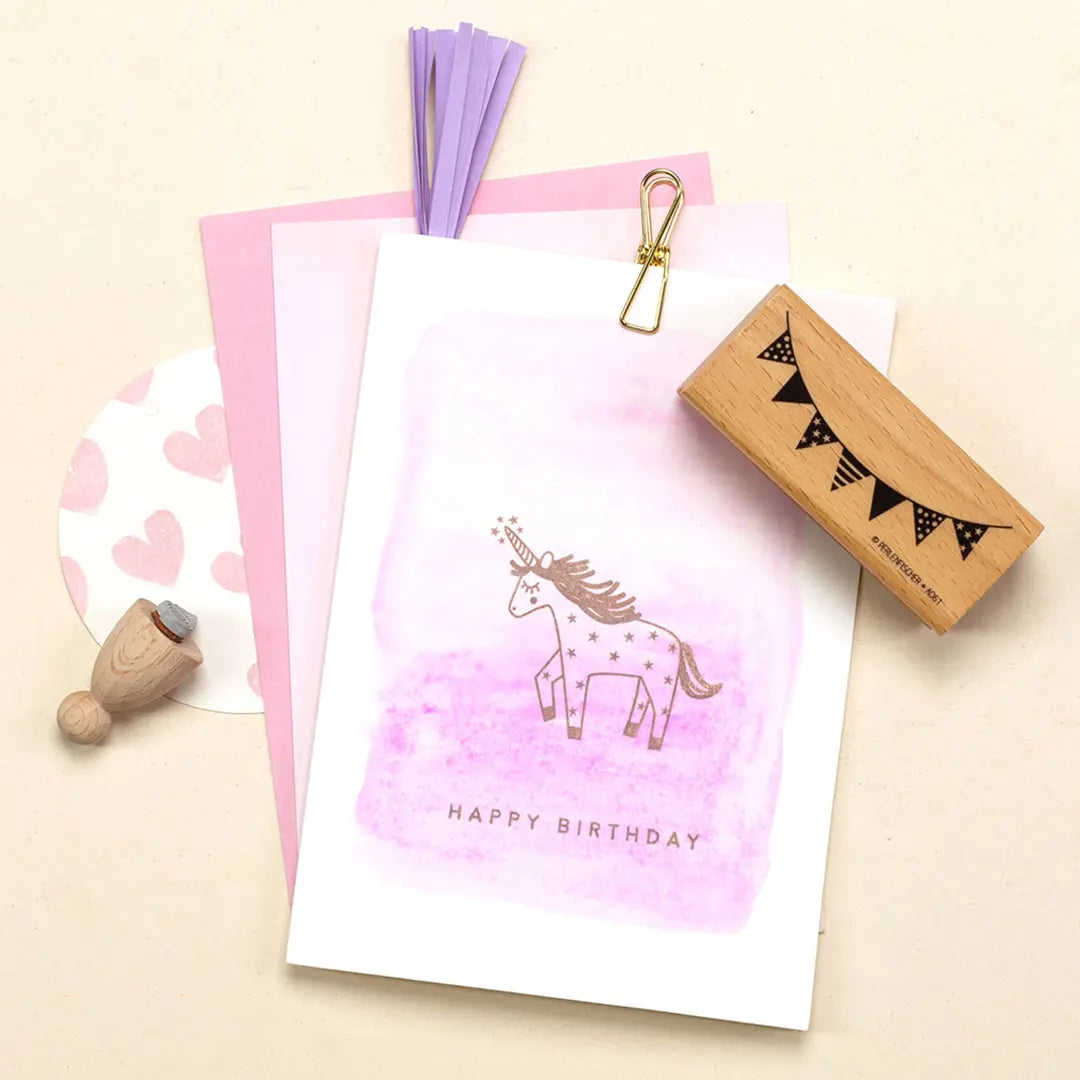 All about birthdays, gifts and great parties
Simply create invitations for your own party, stamp individual greeting and congratulations cards or design a creative voucher as a gift. Take a look at Stamp Birthday, there are the greatest party motifs that can be combined wonderfully.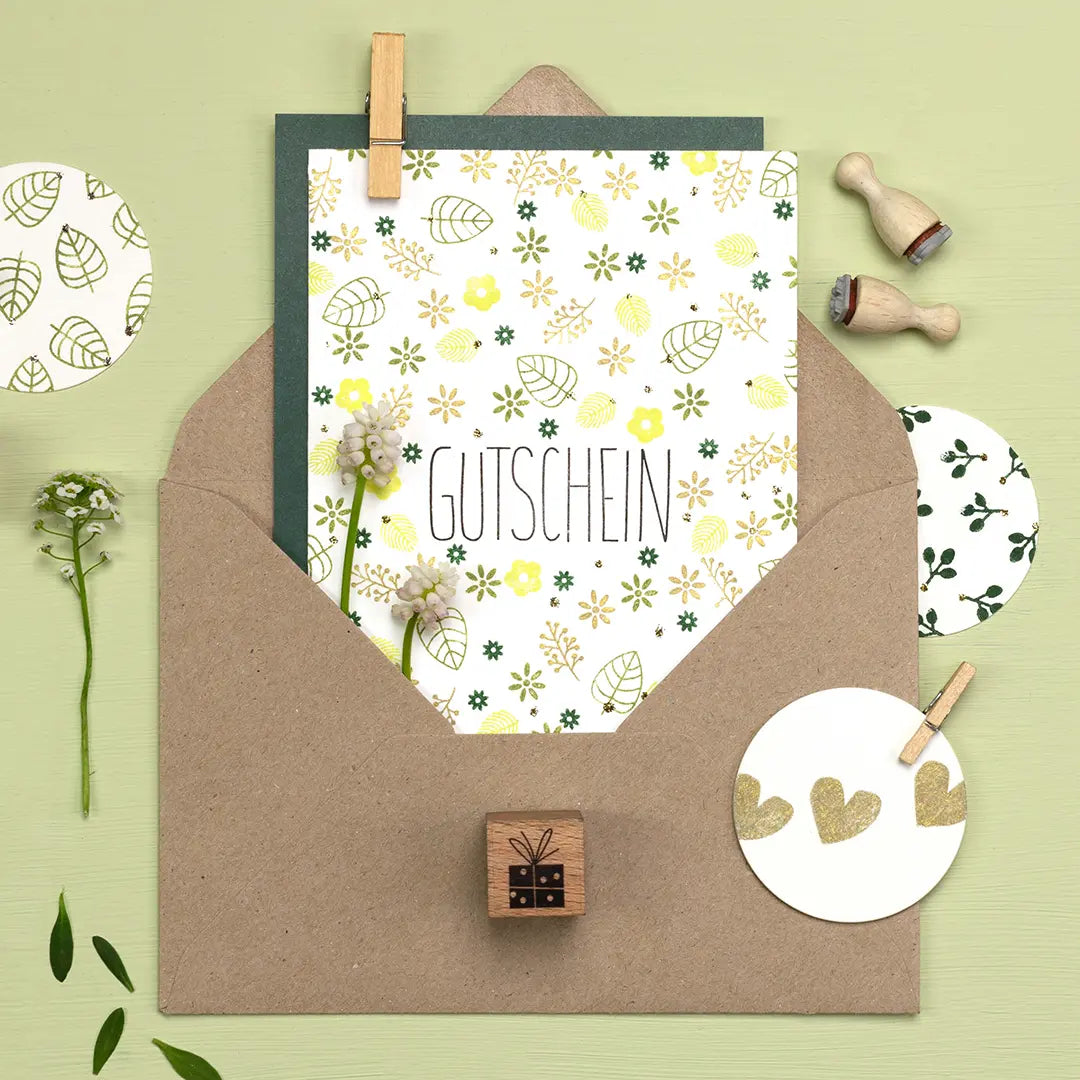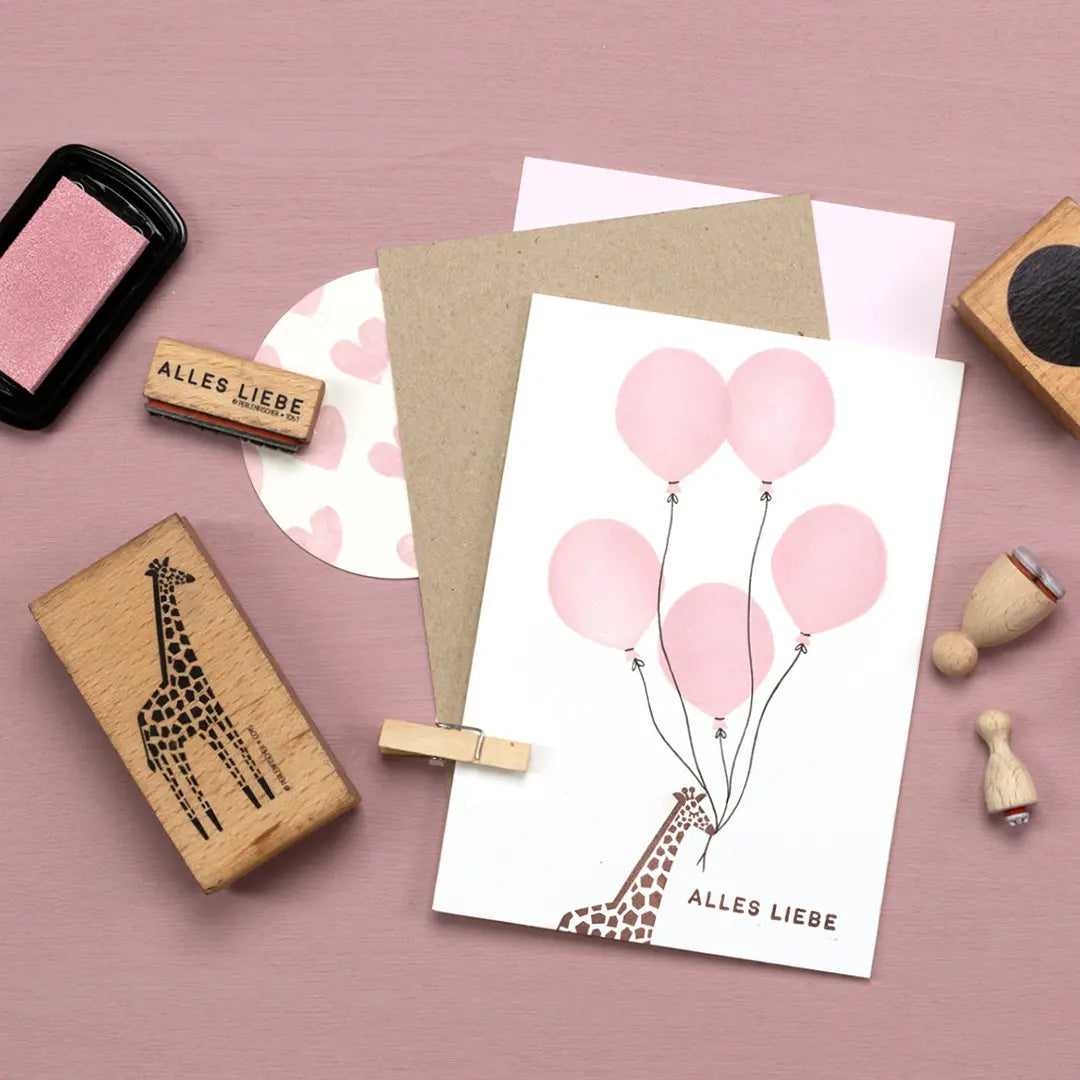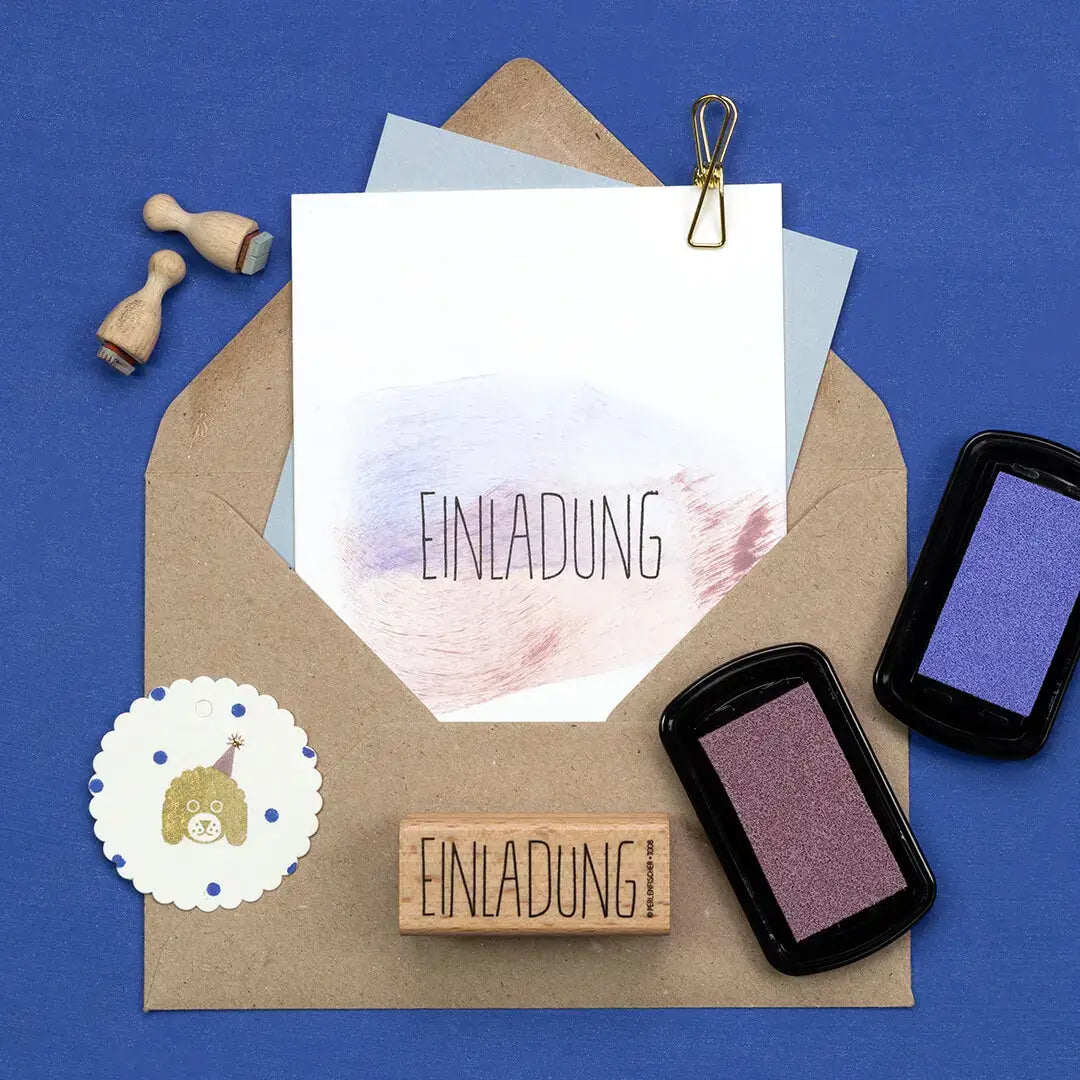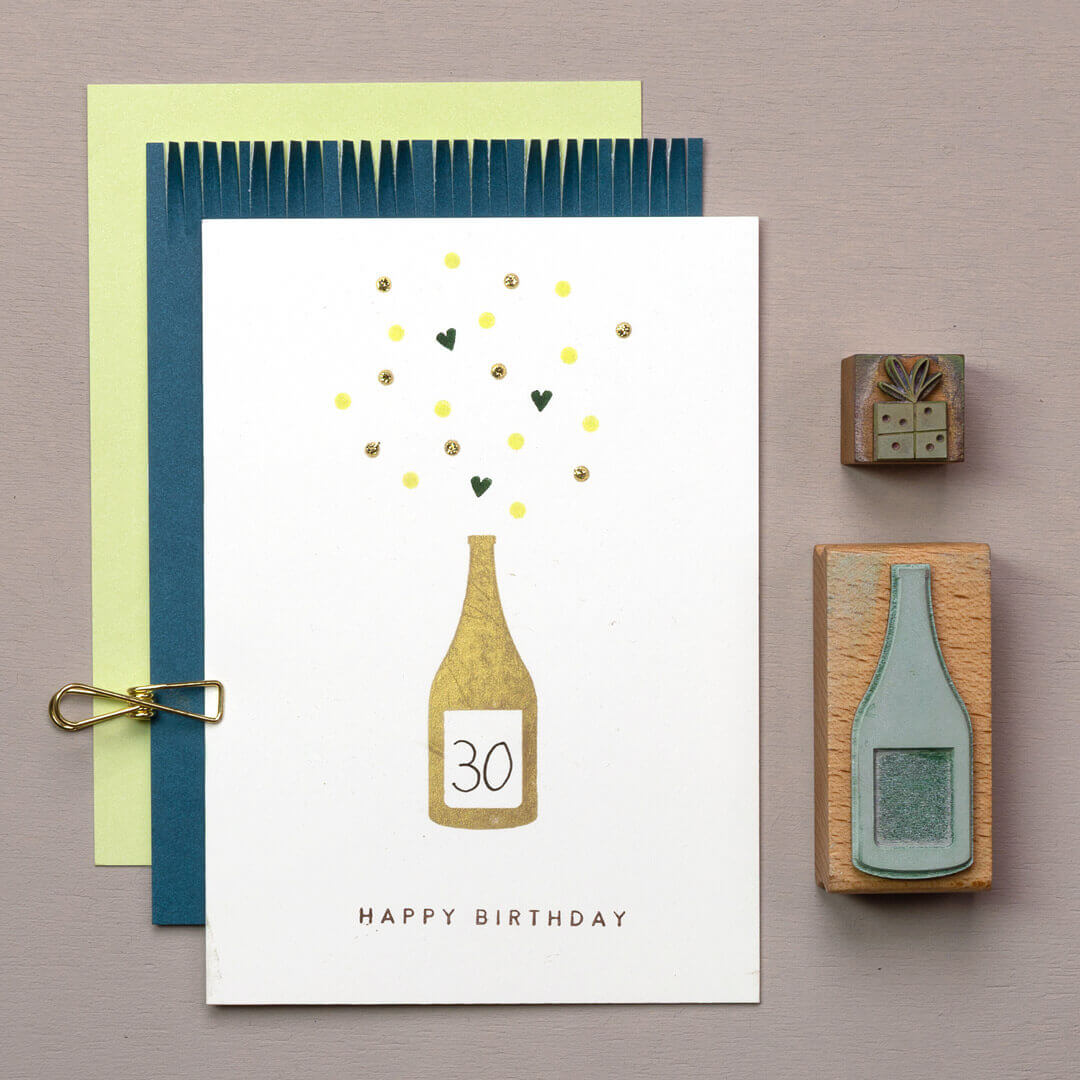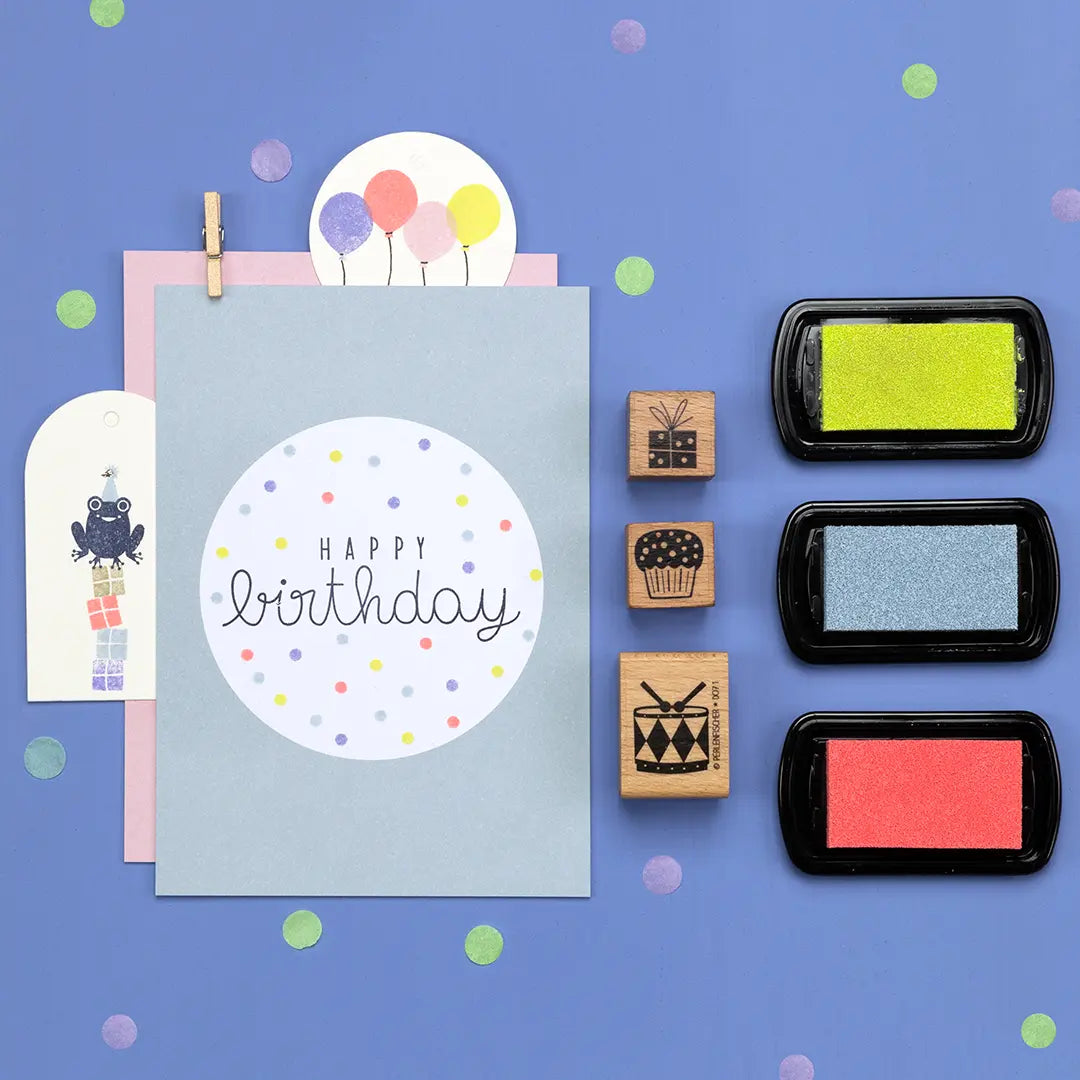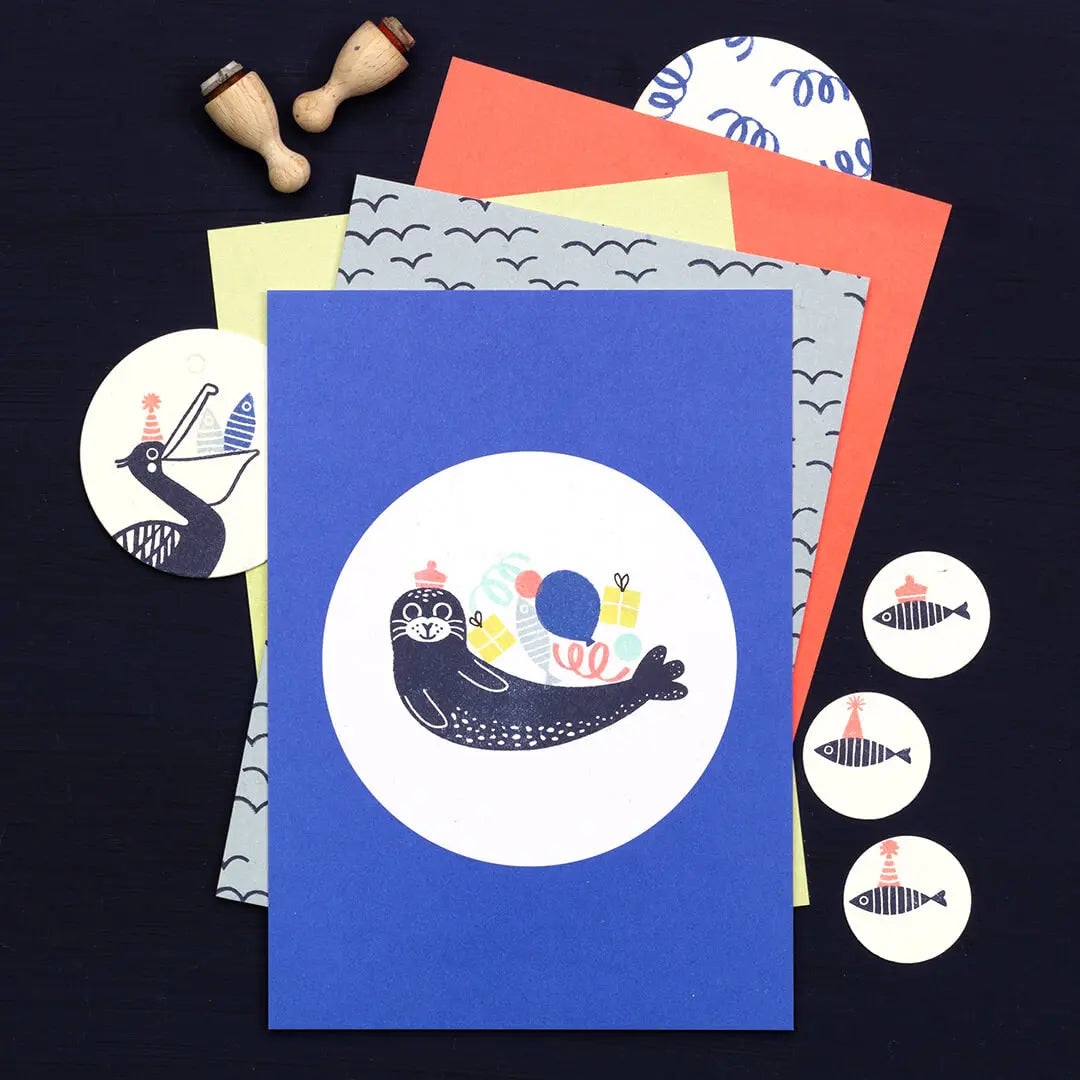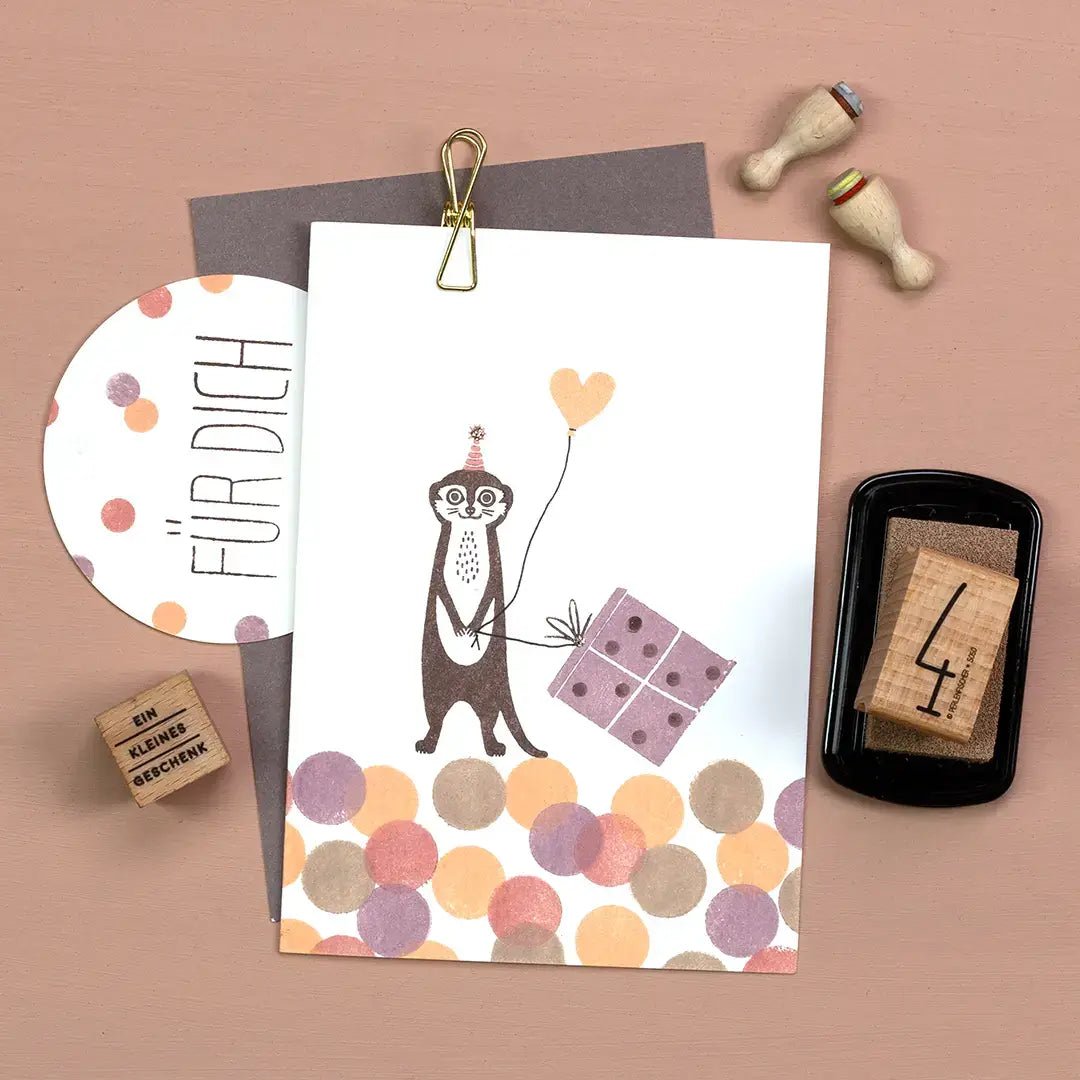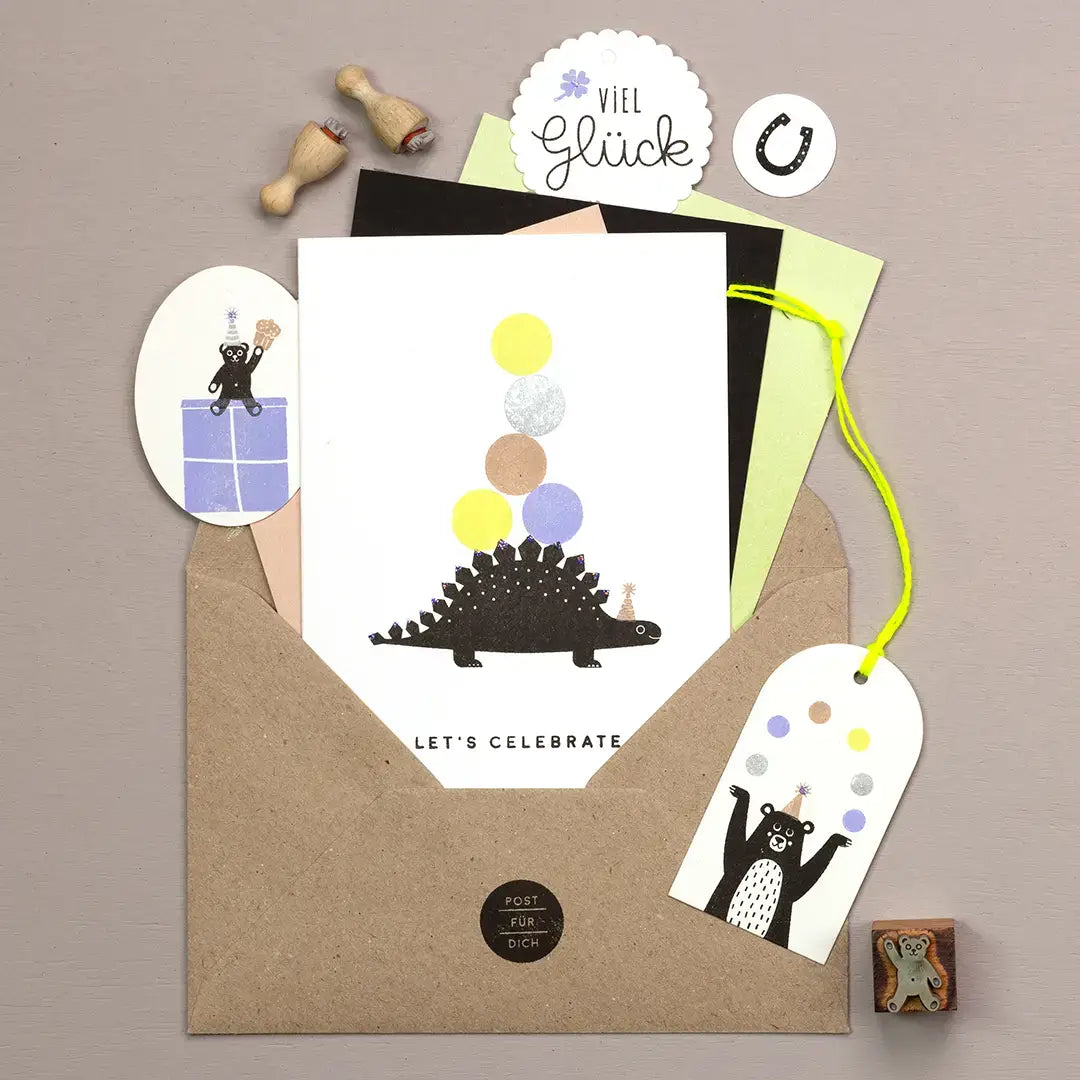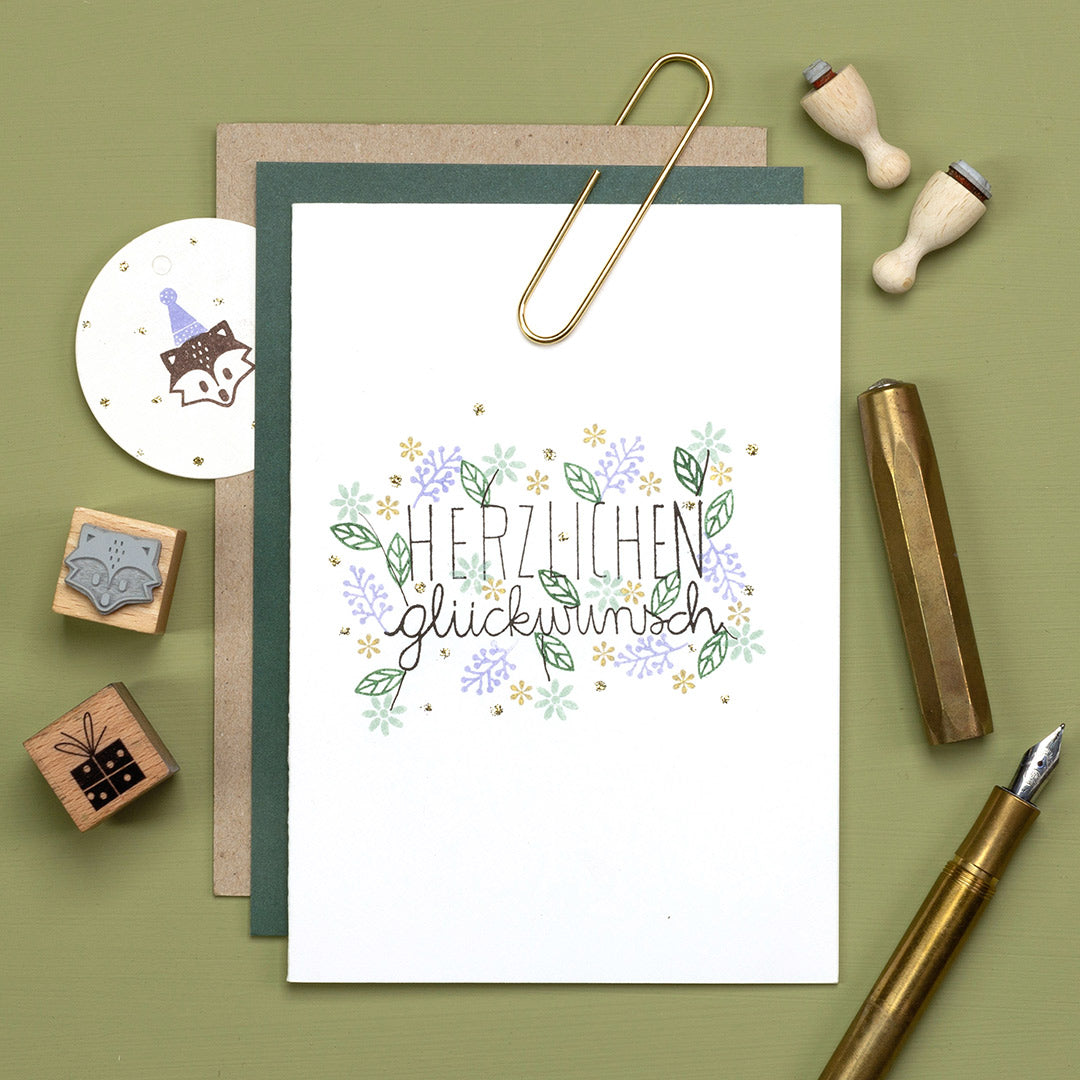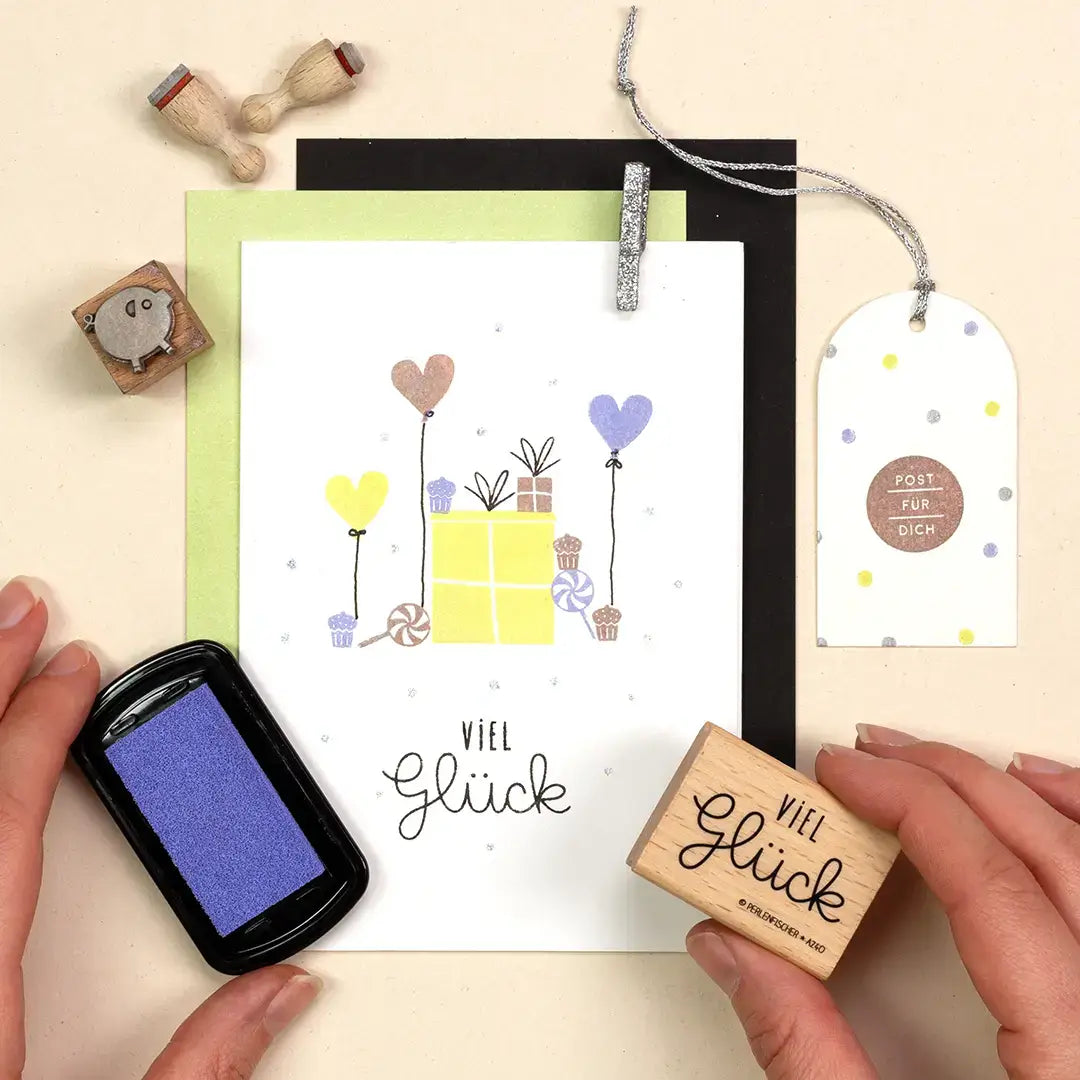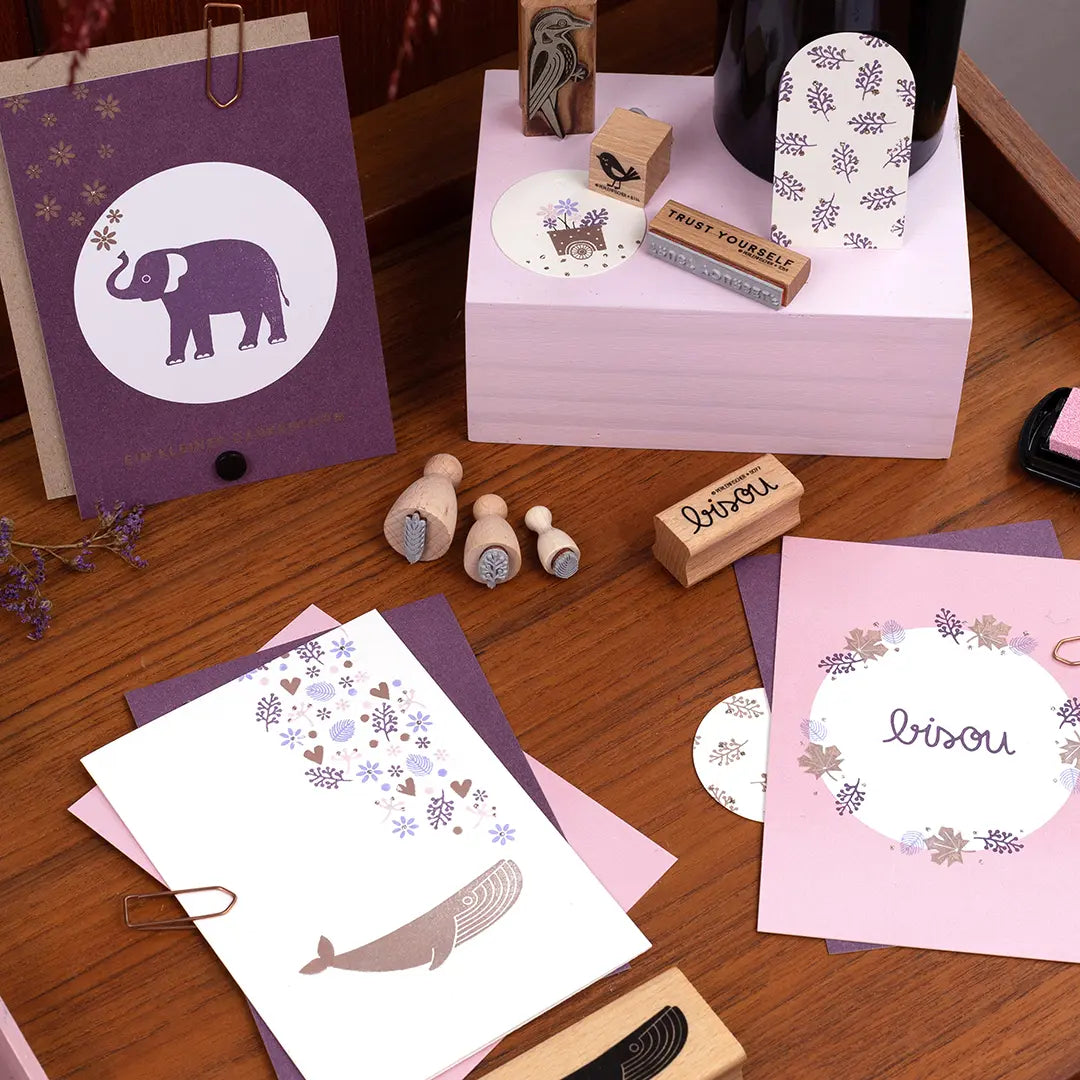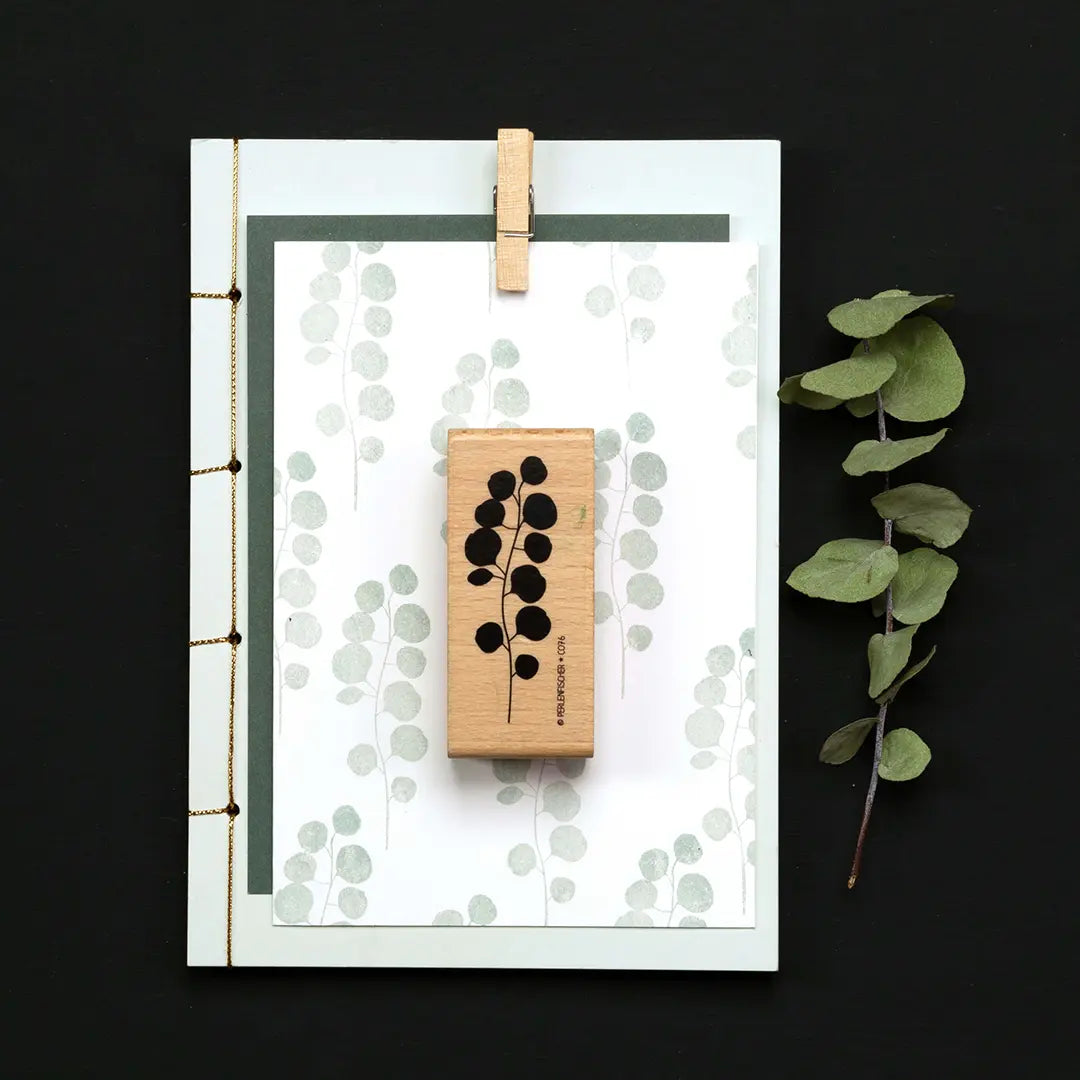 What stationery is suitable for stamping?
Paper condition
Our stationery is wonderful for stamping because it is uncoated and has a smooth surface, making the imprint very accurate and clear. The choice of paper greatly affects how your stamped result looks and how long you have to let it dry.
Tips & tricks
Stamp pattern
Simple & beautiful! Design your card with only one stamp, in which you stamp the motif as a pattern over the stationery (by the way, this technique is also wonderfully suitable for homemade wrapping paper). An additional tip: The pattern looks even more beautiful if you stamp it over the edge of the card.
For winter and advent season
Stamp Christmas and New Year cards
Around Christmas and New Year you want to wish your loved ones peaceful holidays and good luck. In our categories Stamps Christmas and Stamps New Year you will find countless festive motifs, creative DIY projects, such as Advent calendars, gift wrapping and unique greeting cards. Get inspired and make the most important people in your life a joy.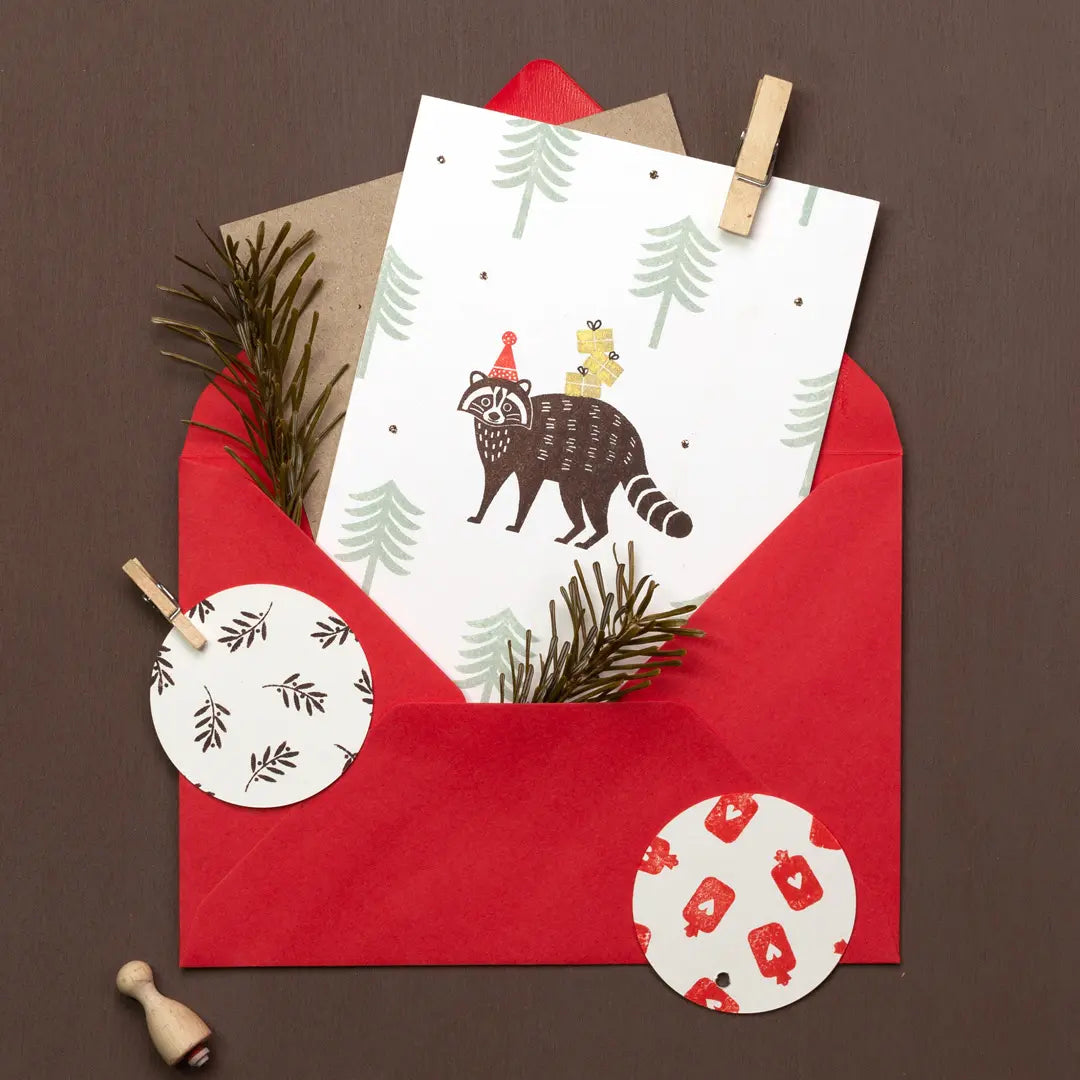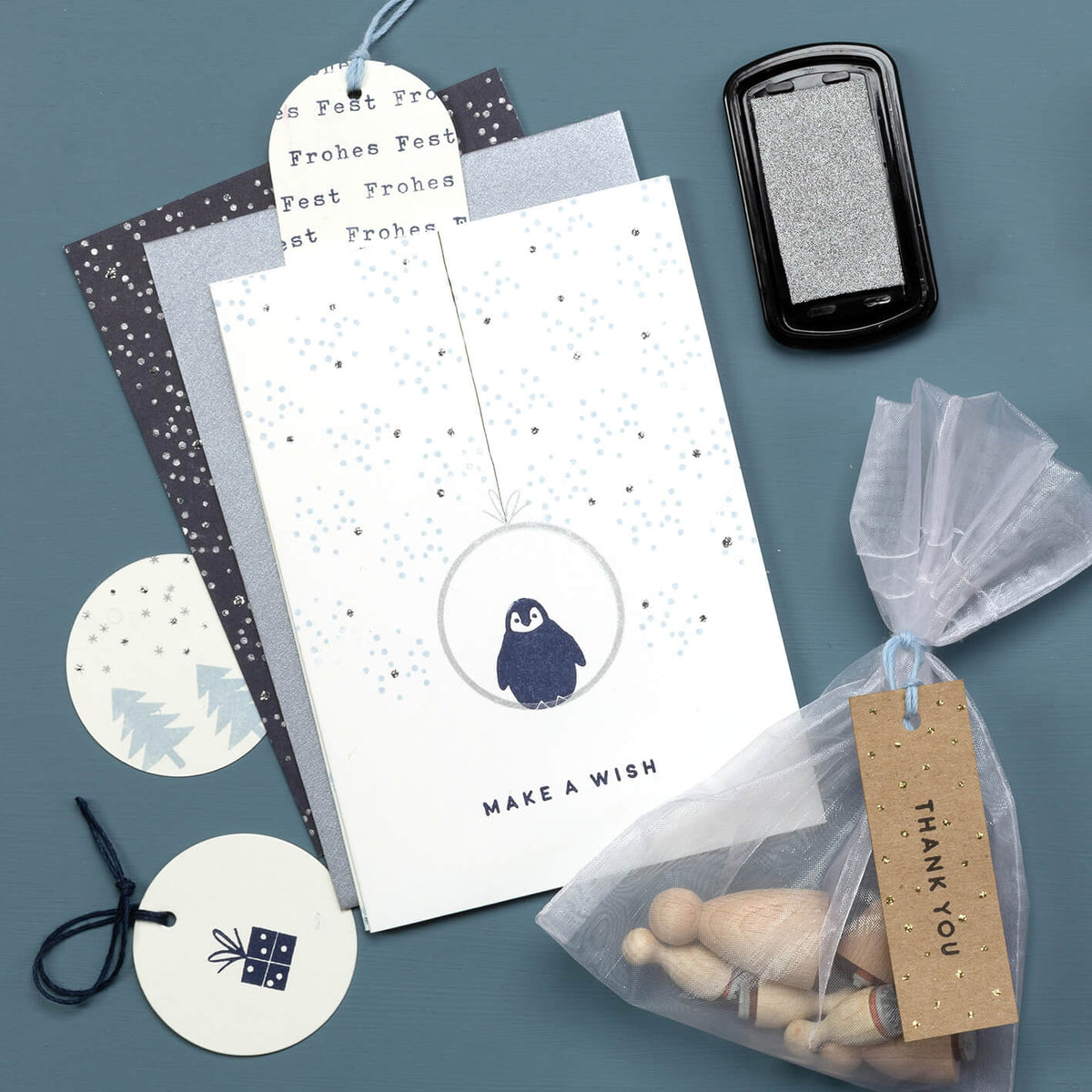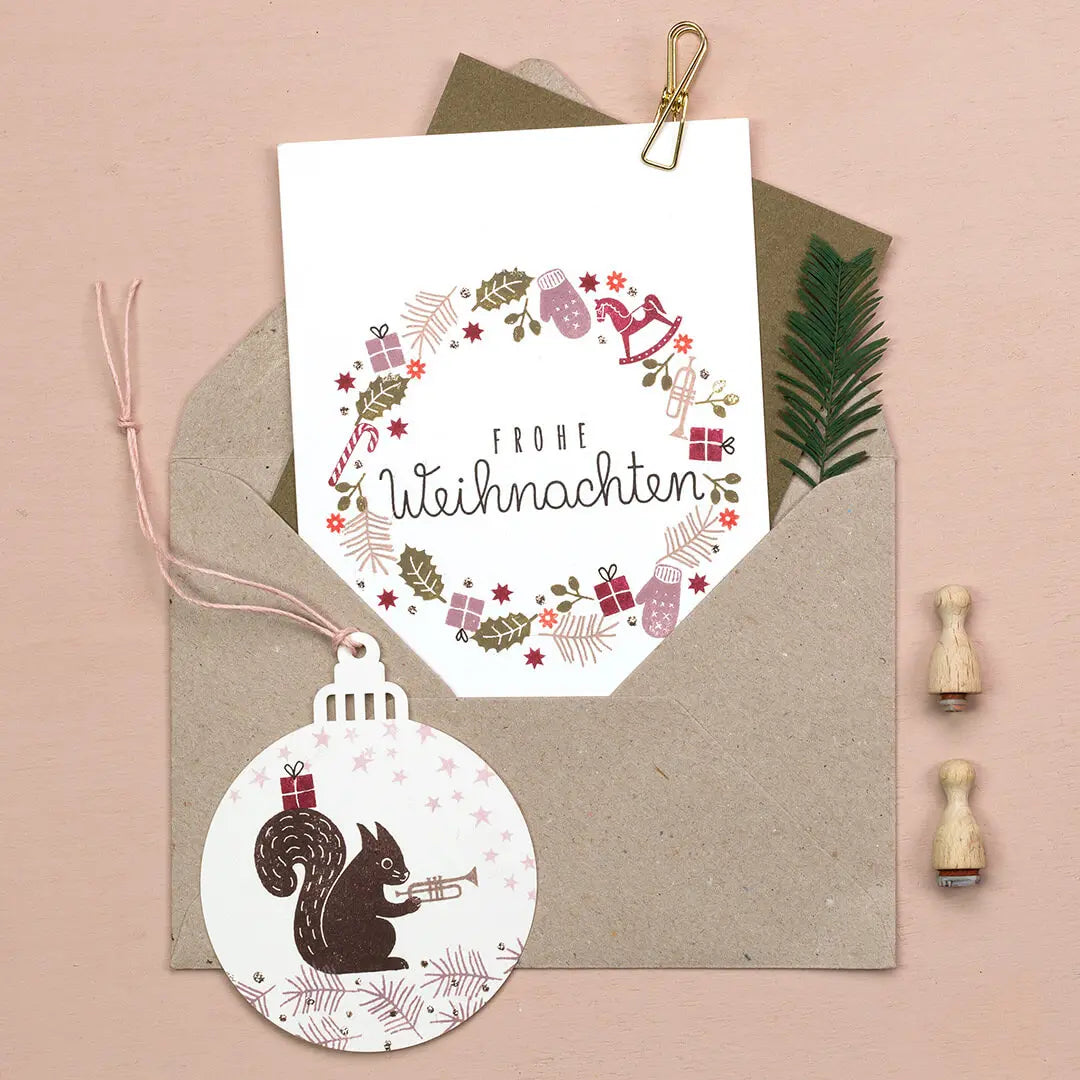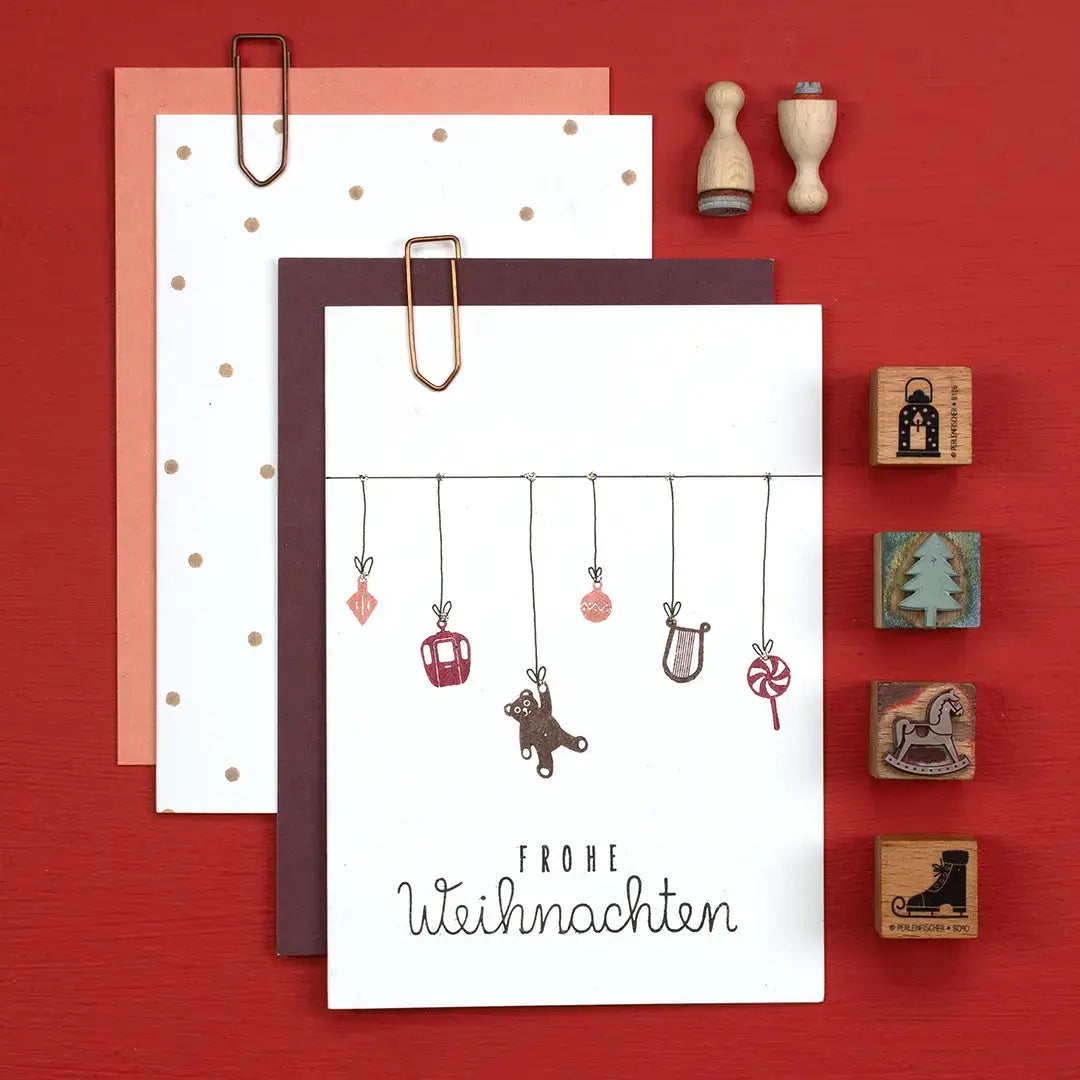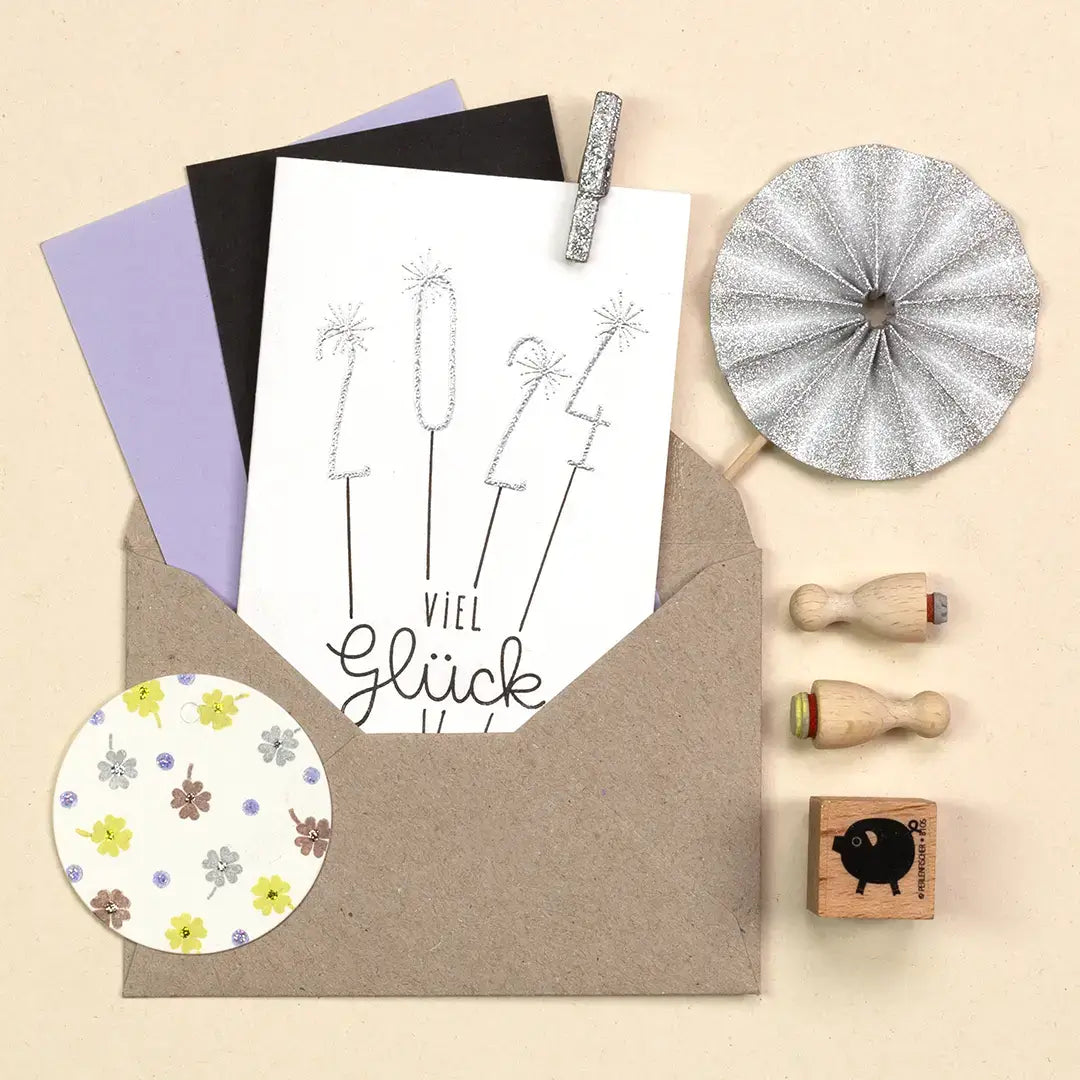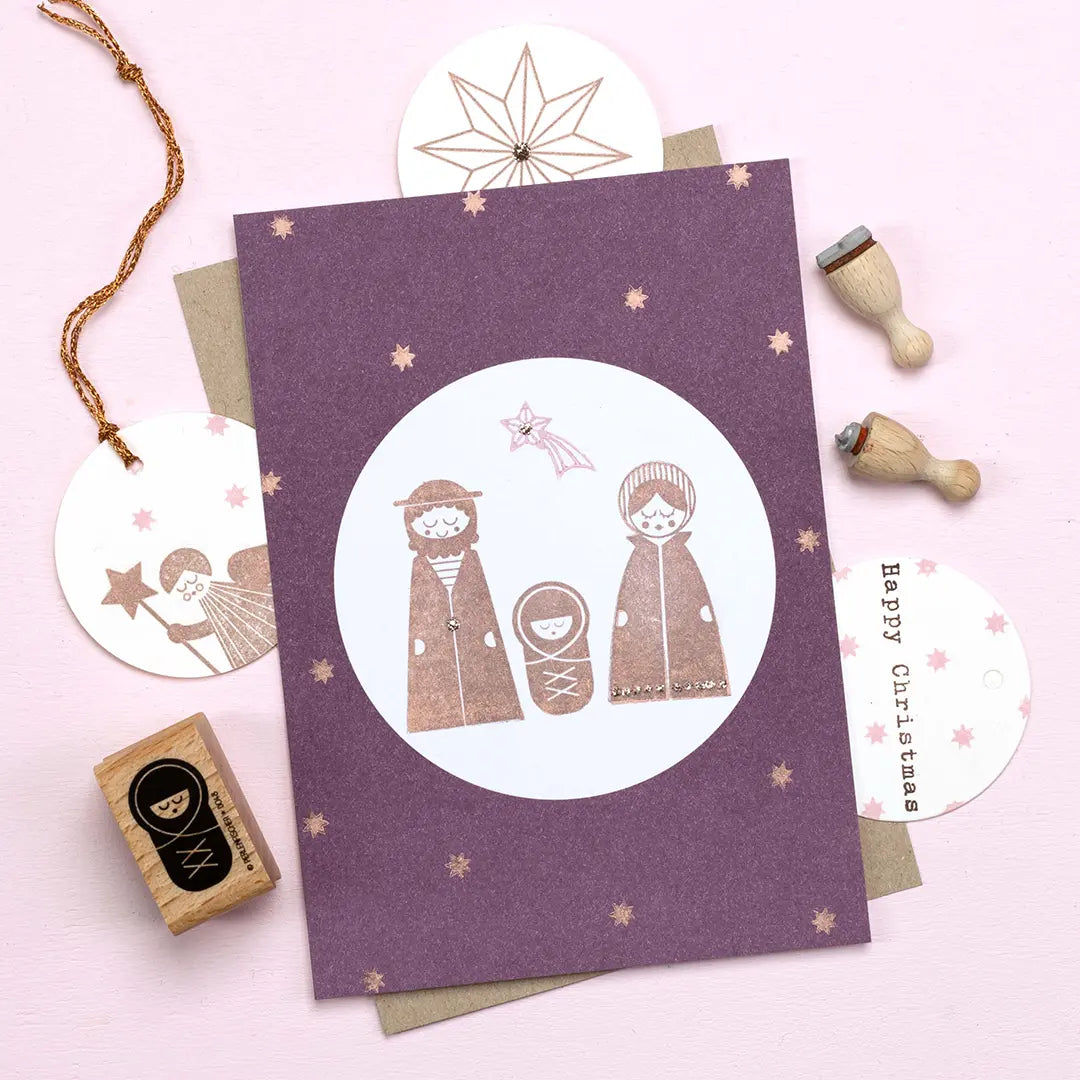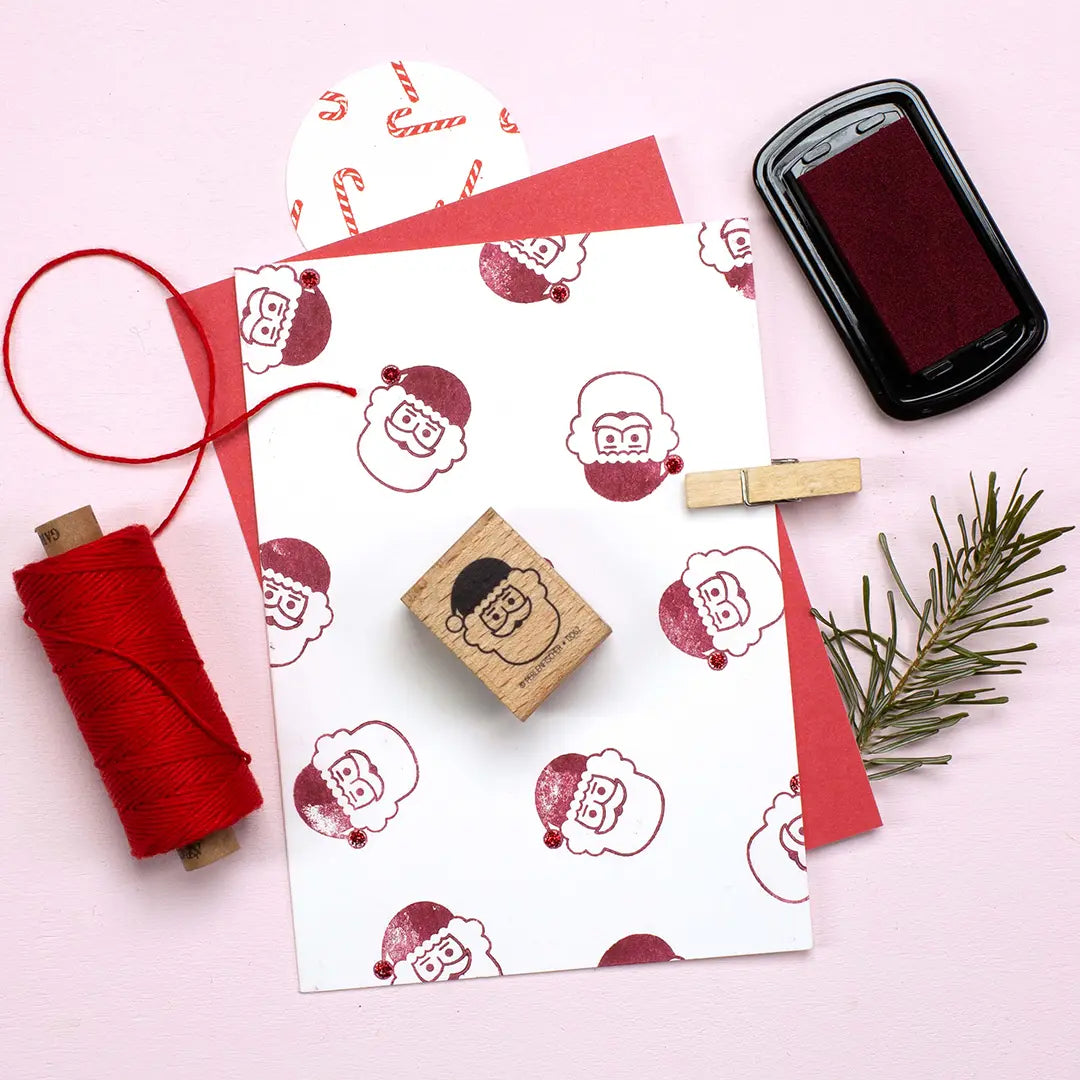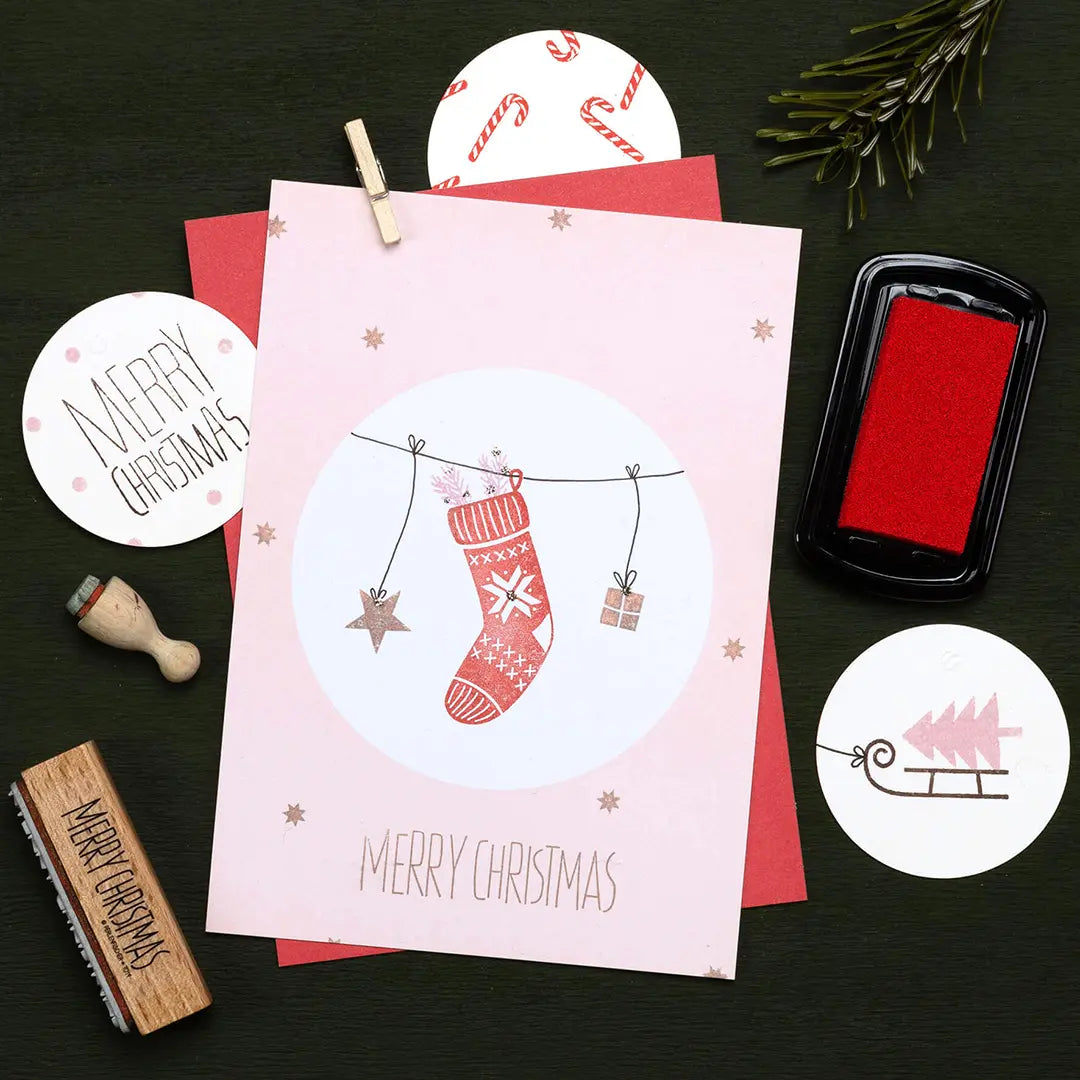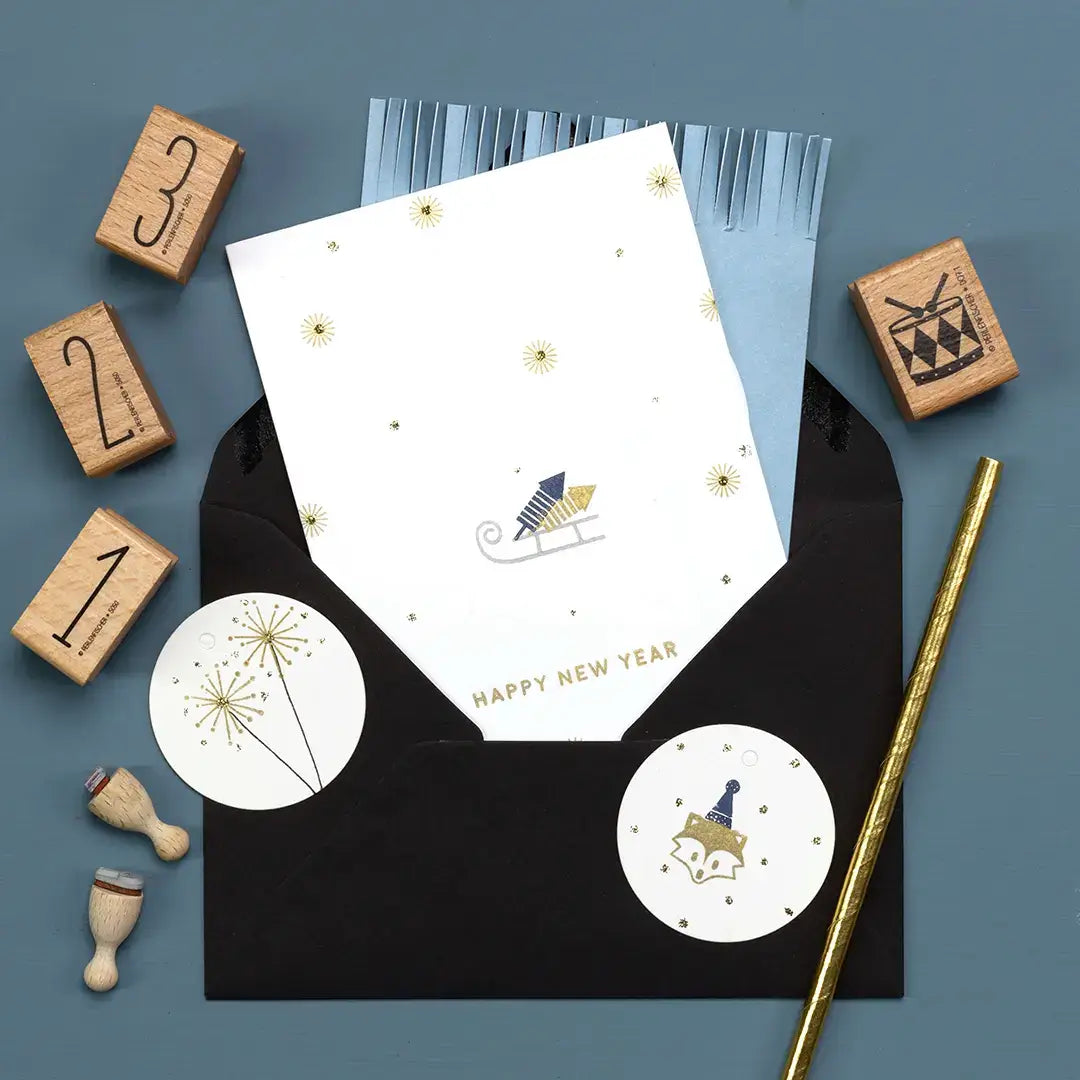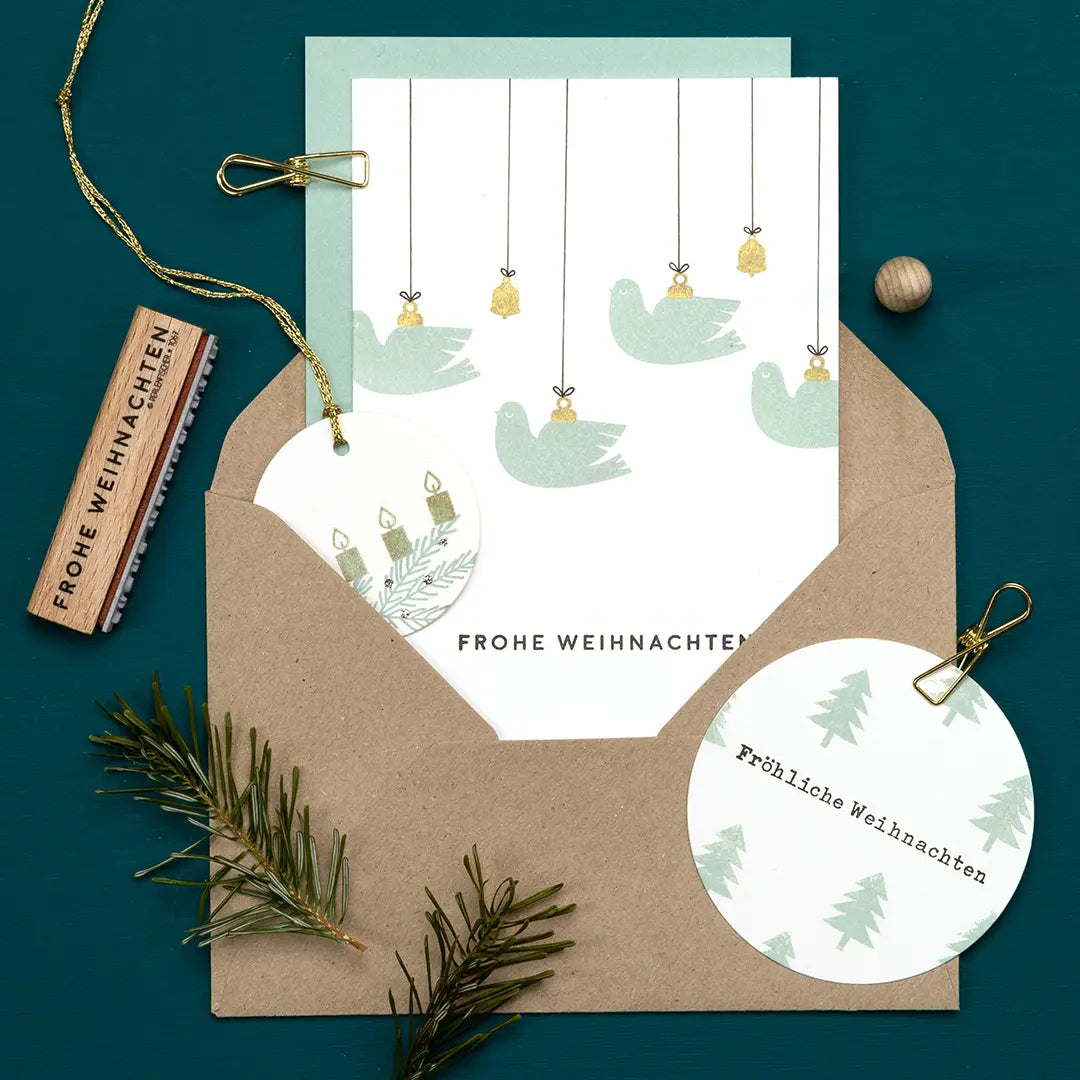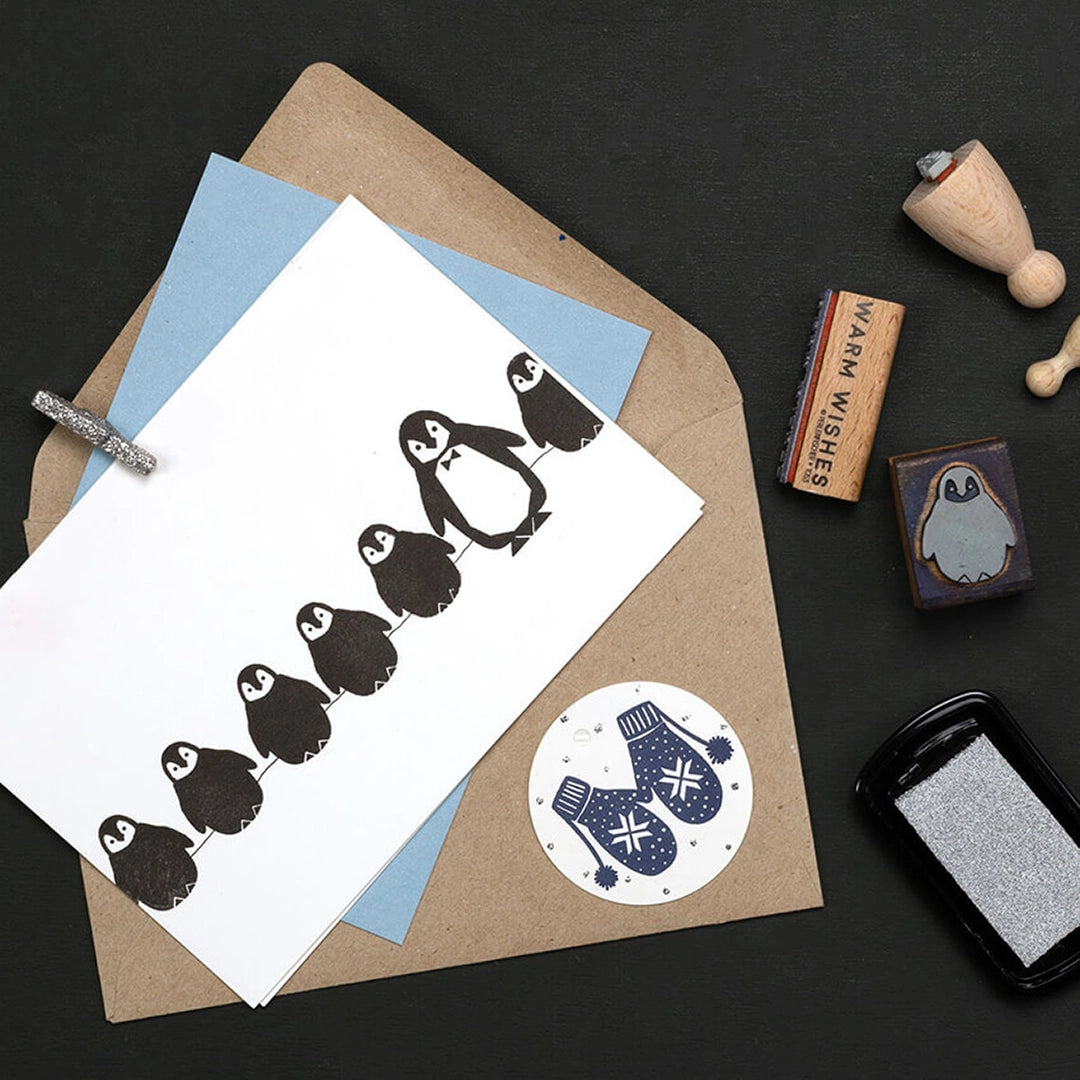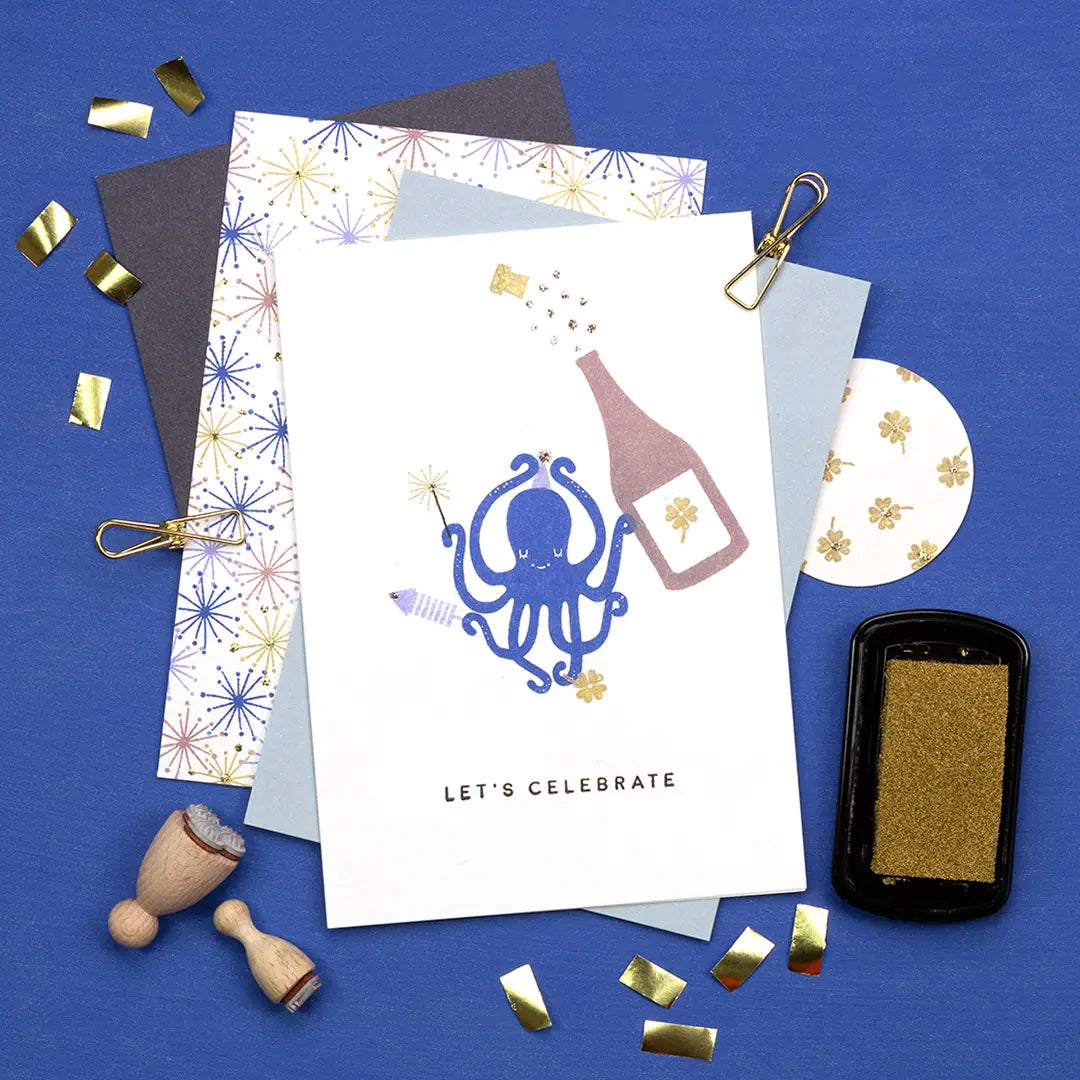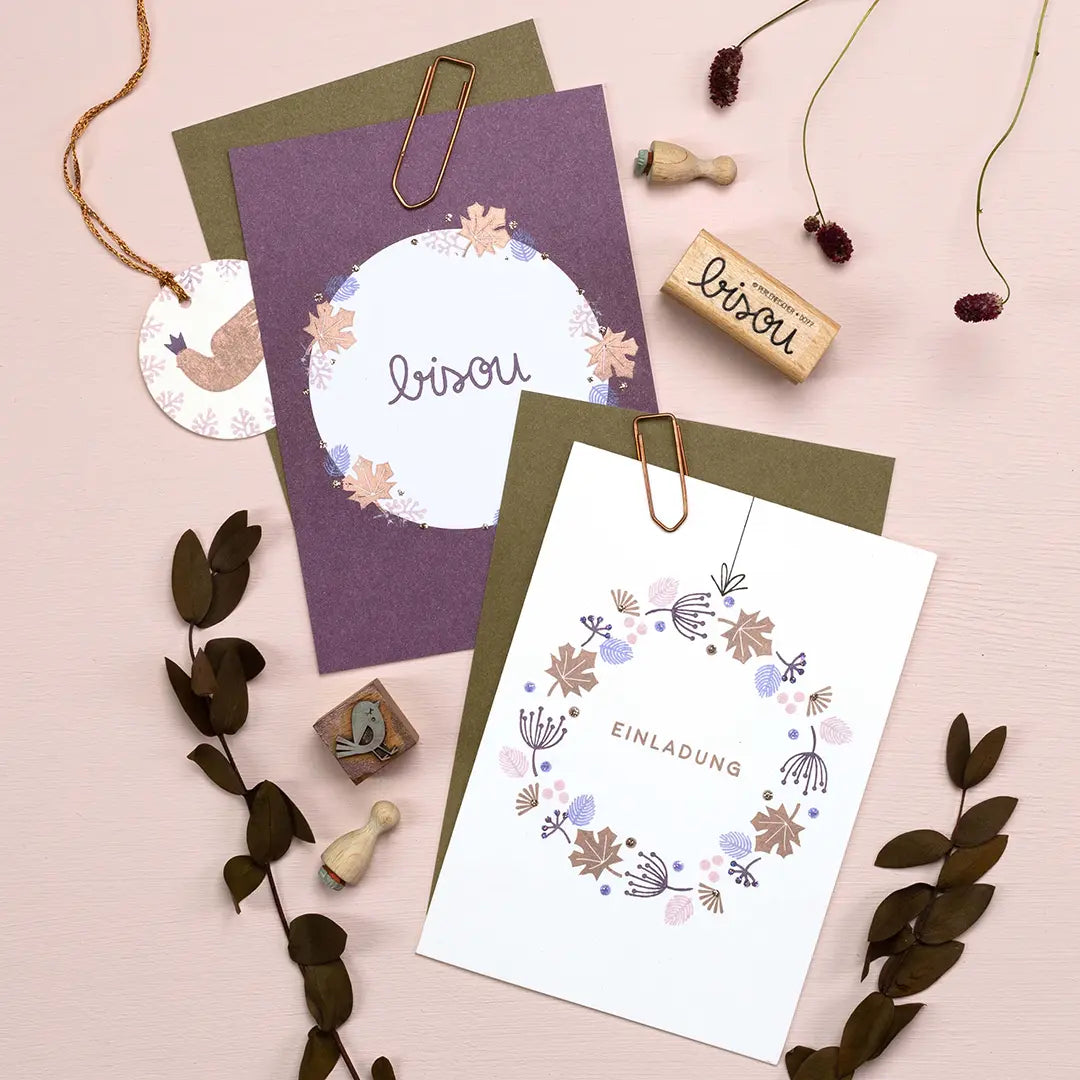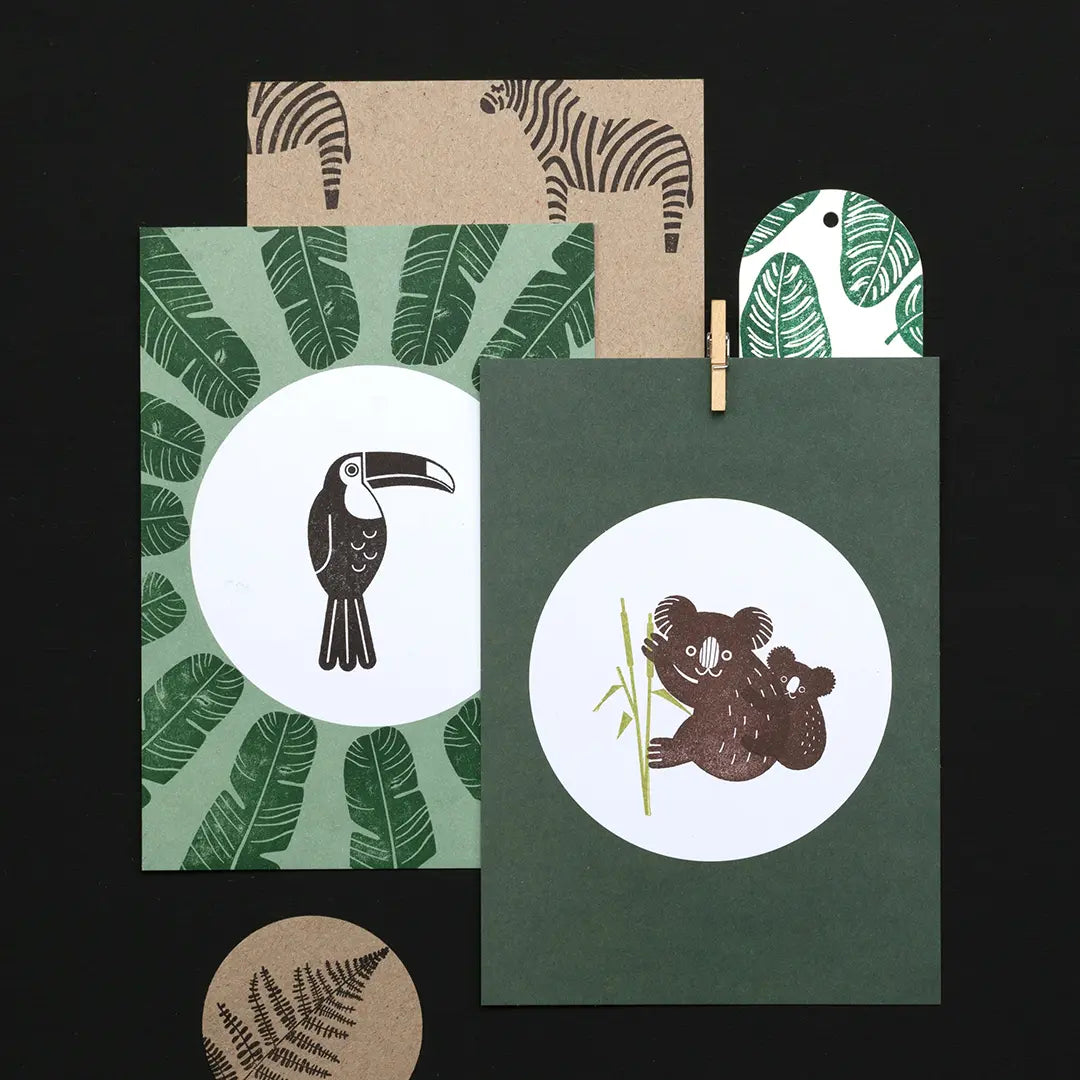 Lettering on greeting cards
With Typos you can create beautiful cards for different occasions. Stamp personal messages, individual greeting cards, your own invitations and all kinds of congratulations.
Animals as ambassadors of greetings
Animal motifs are simply the perfect all-rounders. You can use them in so many different ways and set the scene for the most diverse occasions.
Perlenfischer Blocks
We have created our two blocks with a lot of love and filled them with high-quality, perfectly stampable stationery in A6 format. In one of the two blocks are four different colors included: White, kraft, gray and black. In the other block we have chosen exclusively white papers. So you always have enough blank cards to be creative and give away at home. In the following image gallery you can see some inspiration cards and many great DIY's that you can create.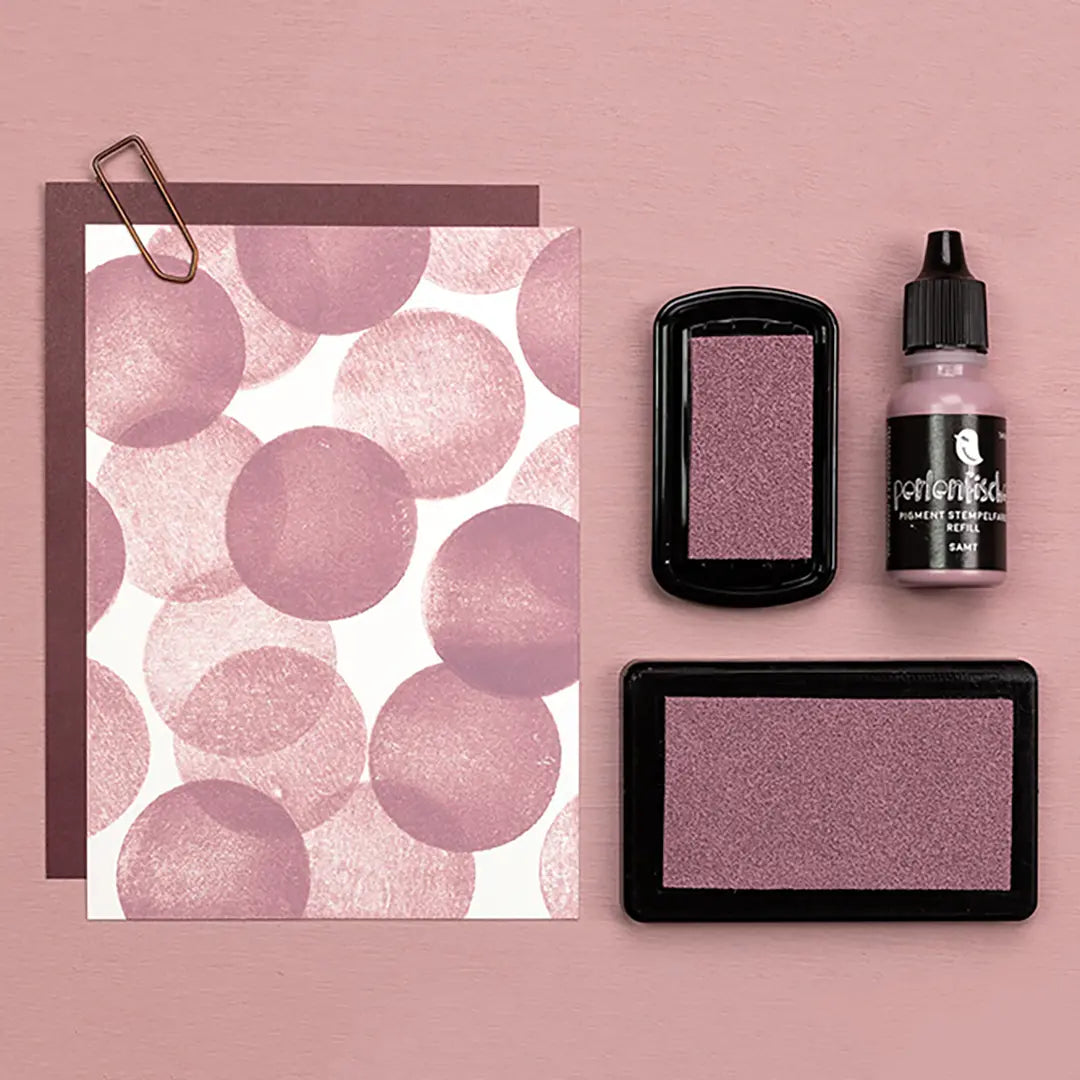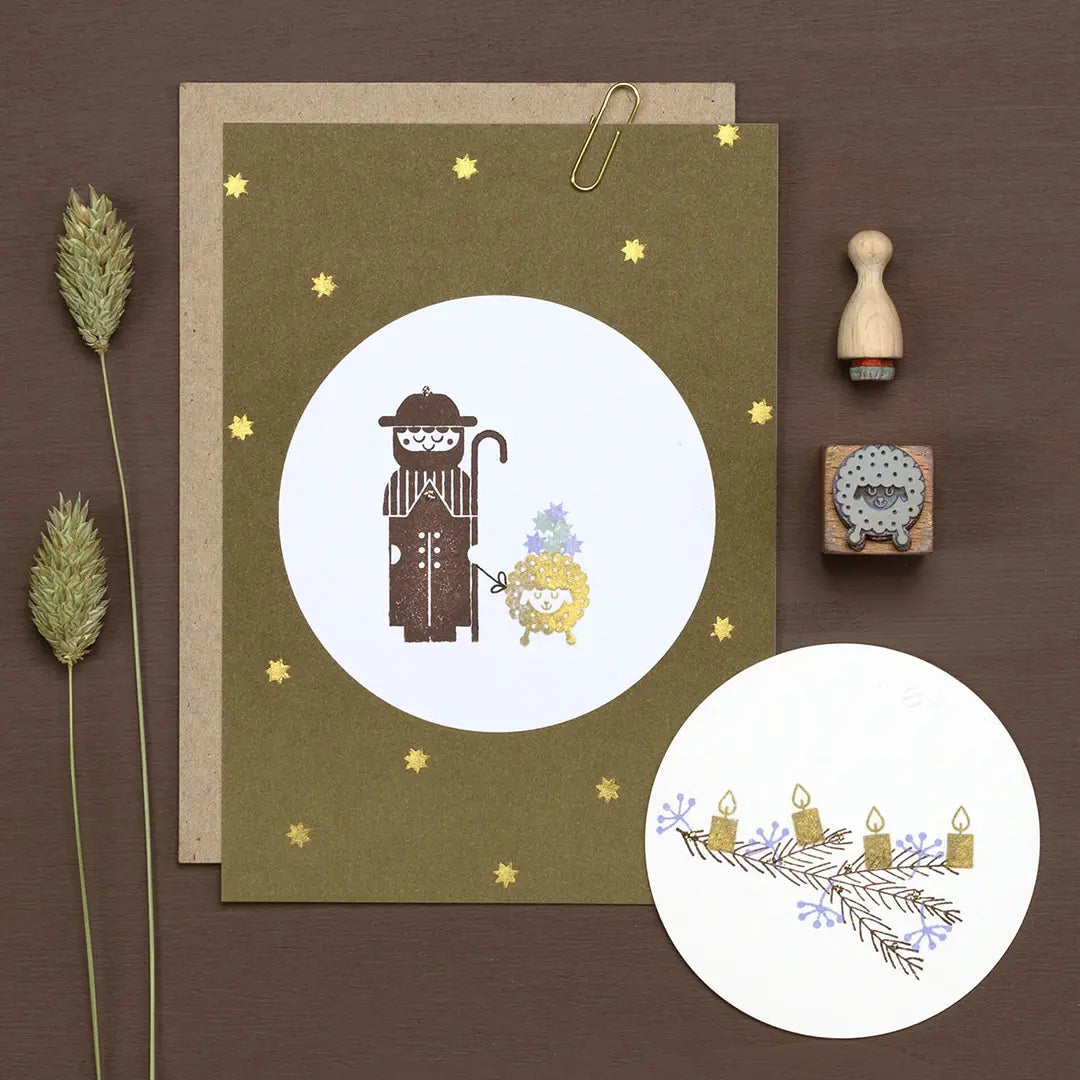 Highly pigmented ink pads
Our ink pad colors stamp flawlessly on our stationery. They produce a rich impression, which also makes all the fine details that make up the stamp motif wonderfully visible. It's best to leave your stamp work in a dry place overnight so that the ink holds well and nothing smudges.
Stamp dark cards
On dark stationery we recommend our metallic stamp pads. These shades are highly covering and beautifully shiny, which makes them especially visible on darker paper. So you can create quite wonderful contrasting stamp works!
Cards for wedding
LOVE LOVE LOVE! Stamp loving cards for the celebration of love. From invitations to congratulations to individual words of thanks. In Stamps wedding you will find many other motifs around this special unique day.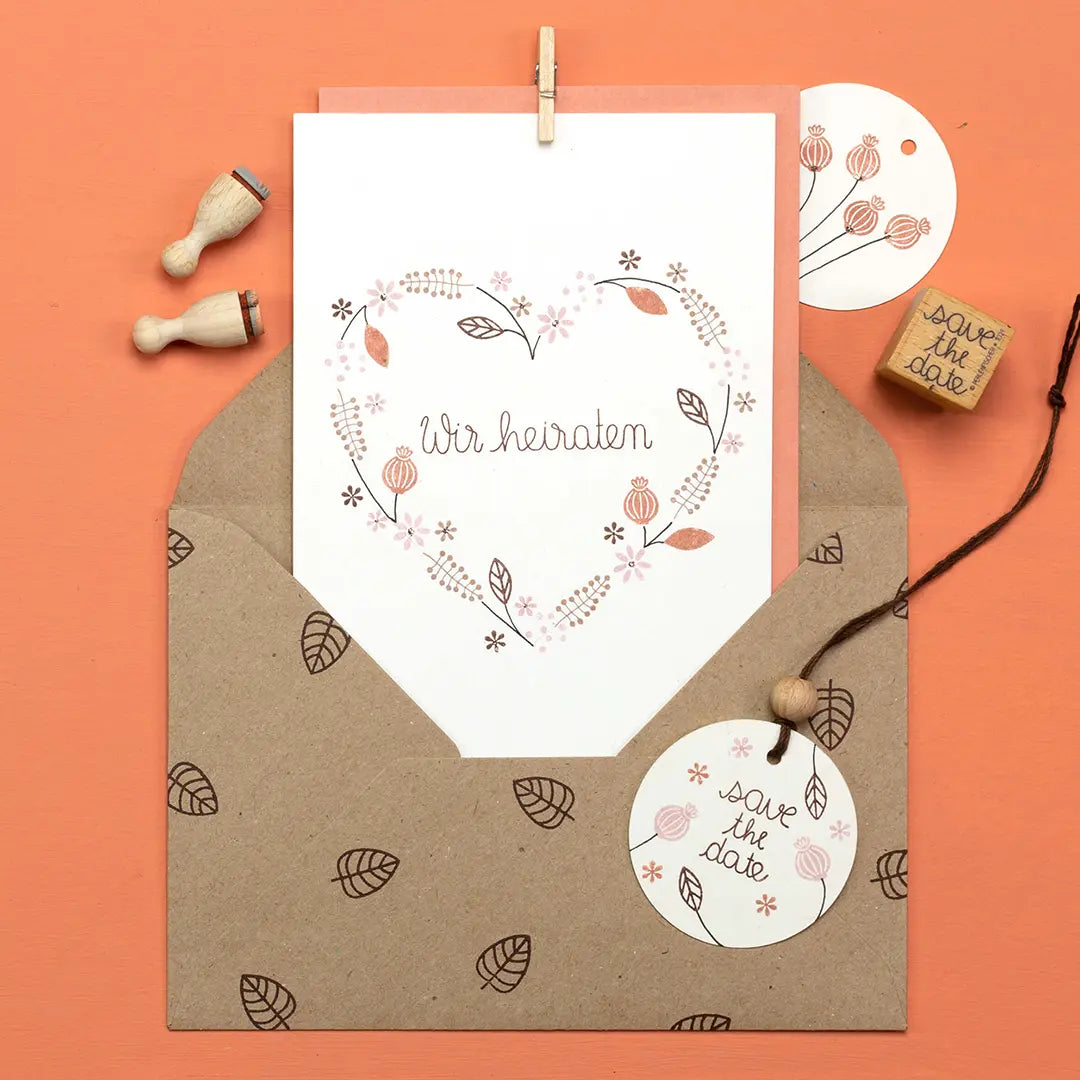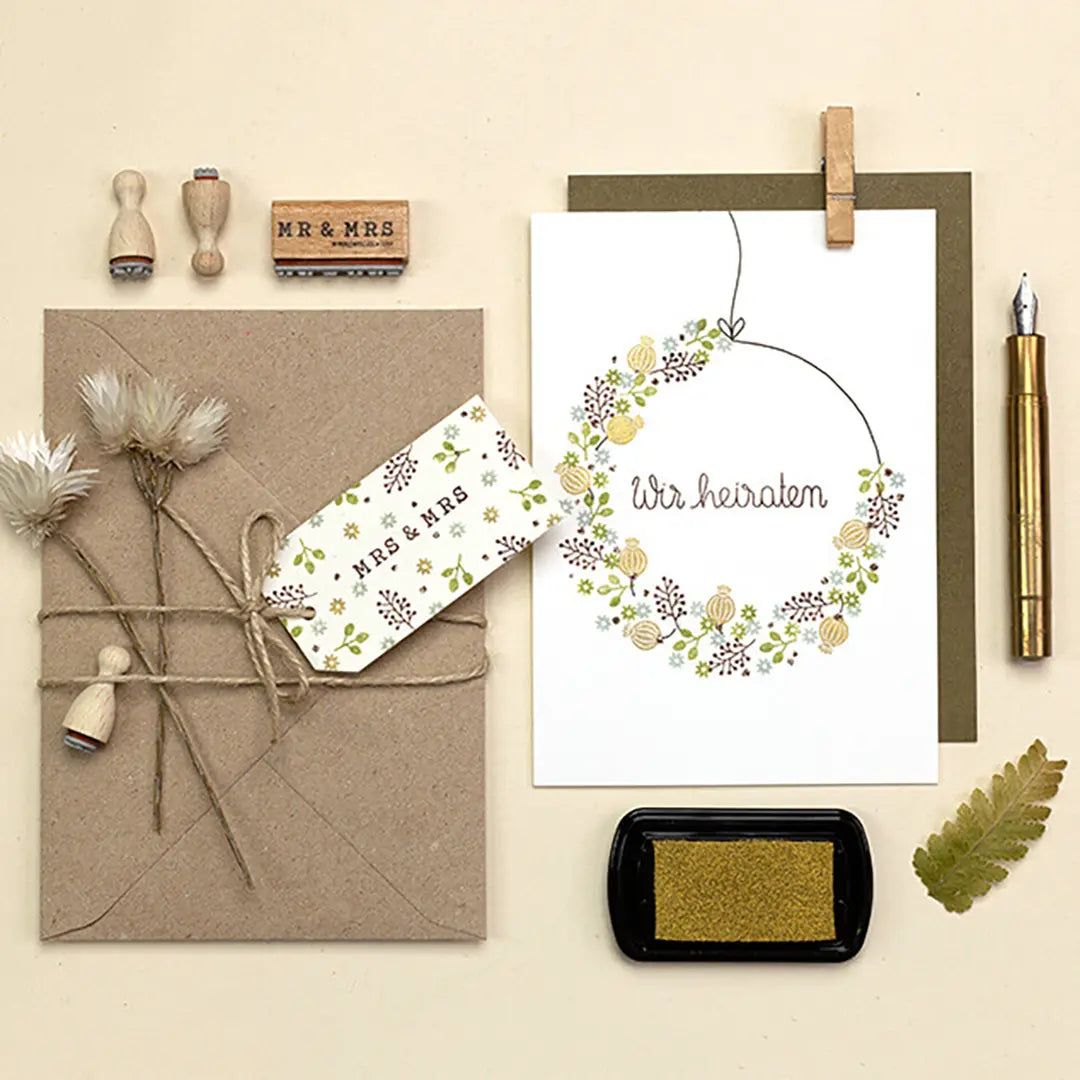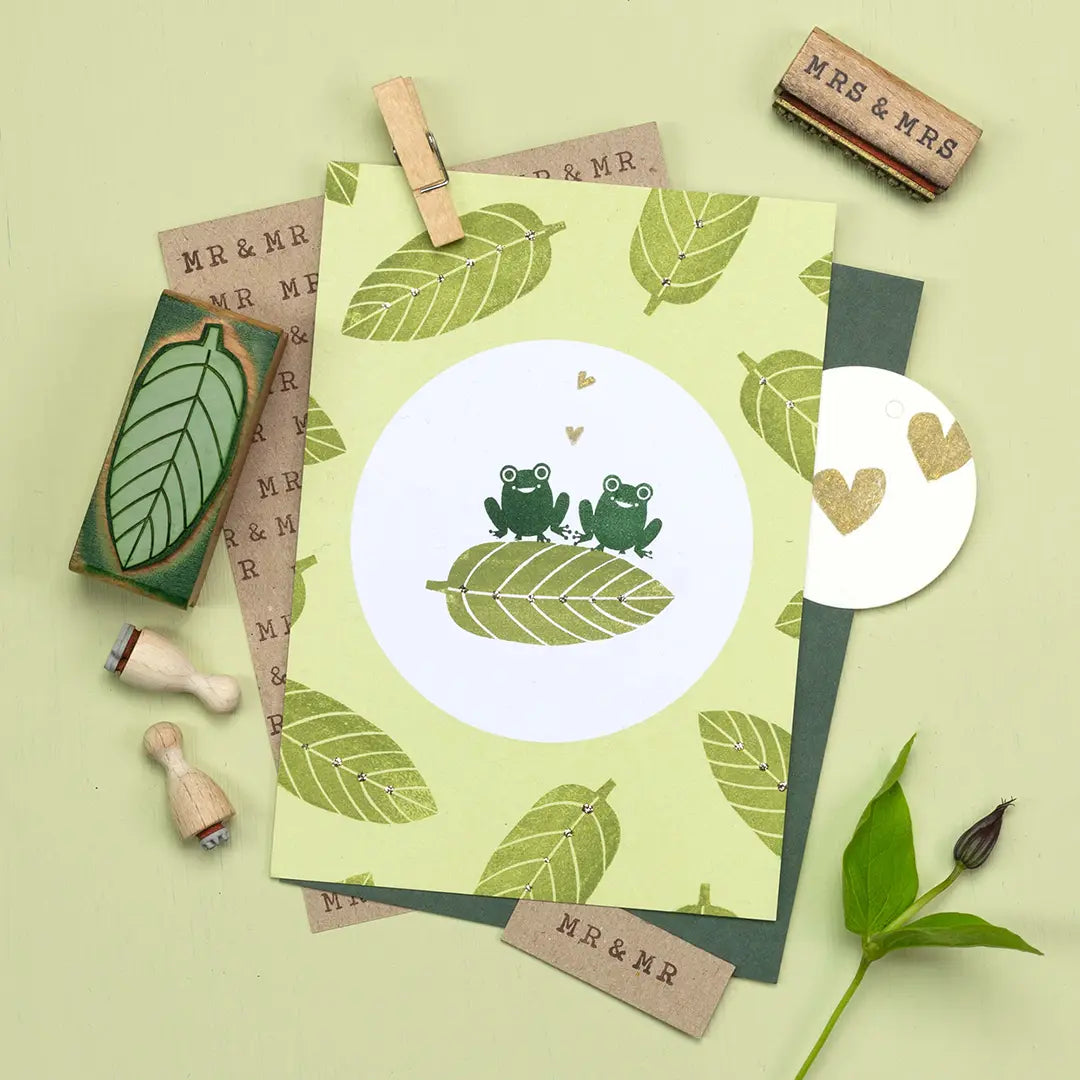 Delightful worlds of flowers and leaves
Stamps floral greeting cards with unique nature motifs. Decorate your cards and set the envelopes appropriately in scene. From bouquets to spring meadows to flower wreaths and plant worlds. You can find even more inspiration in Stamps Flowers & Leaves.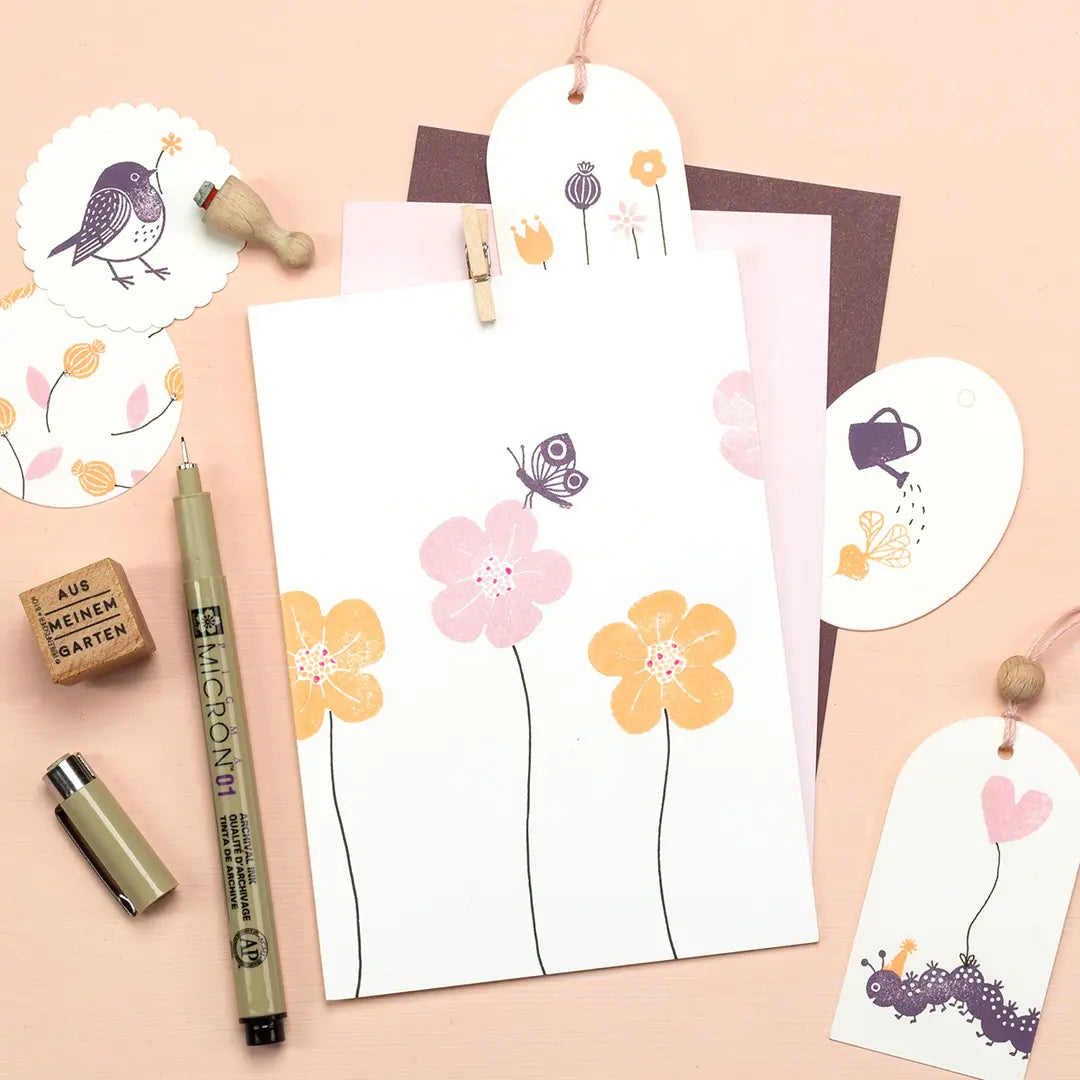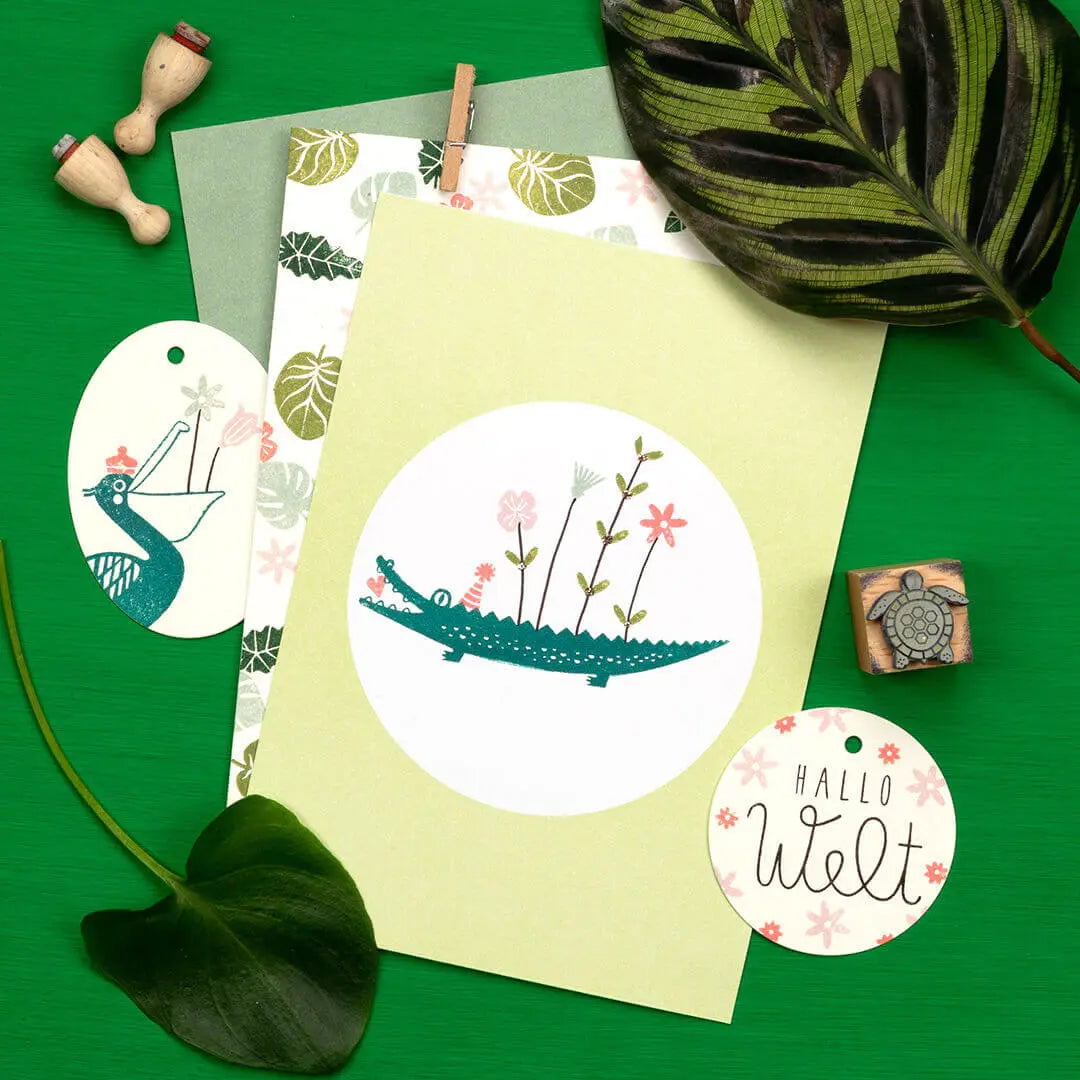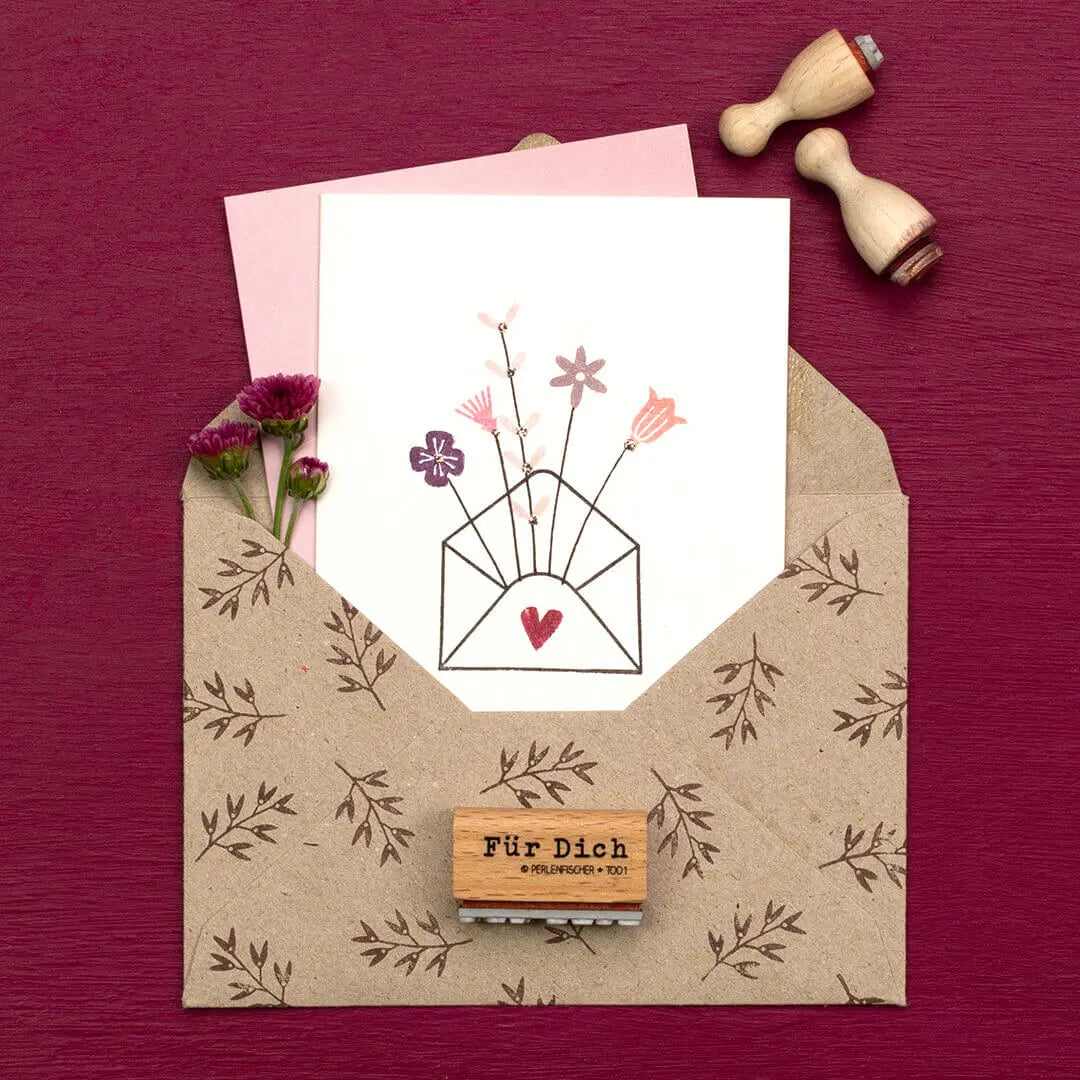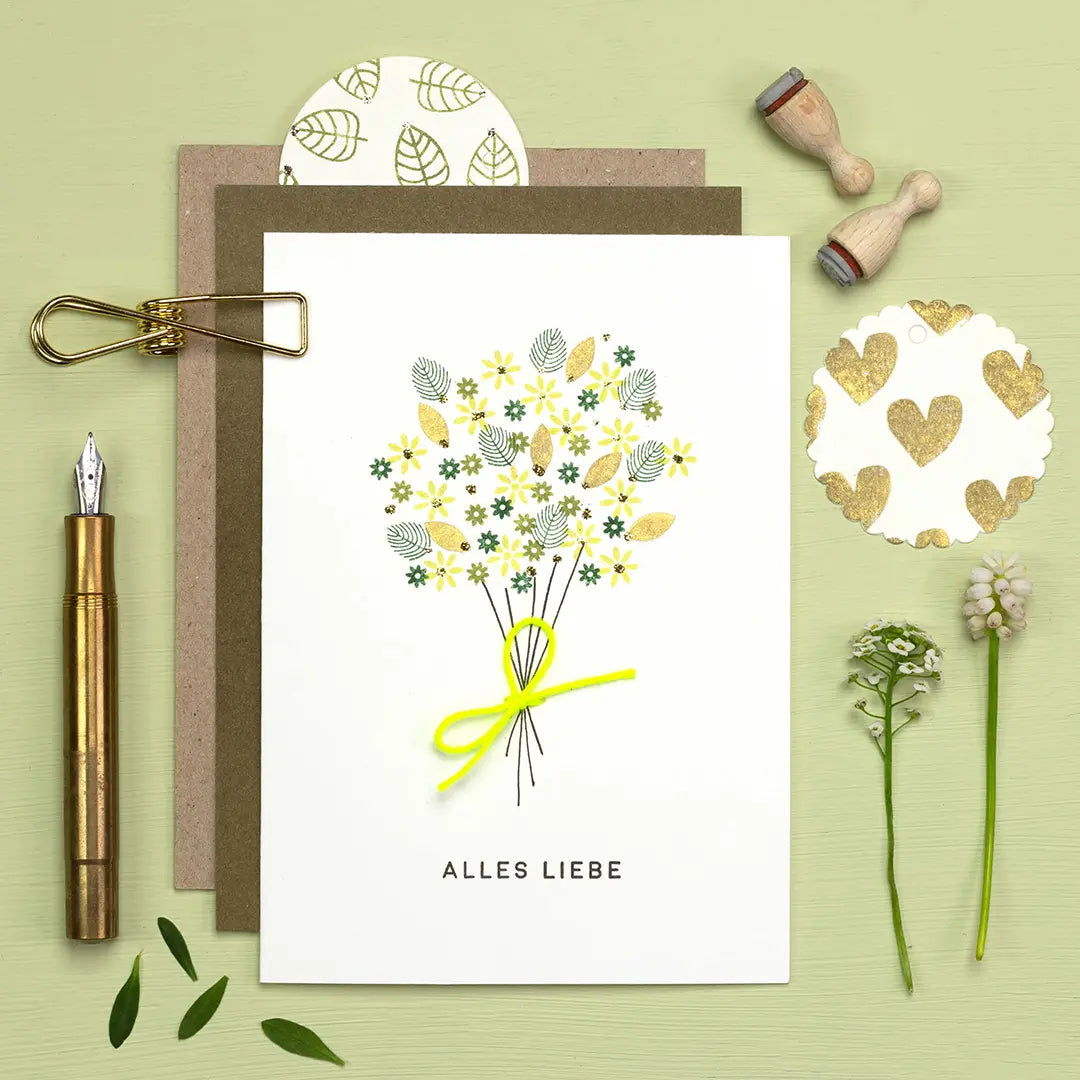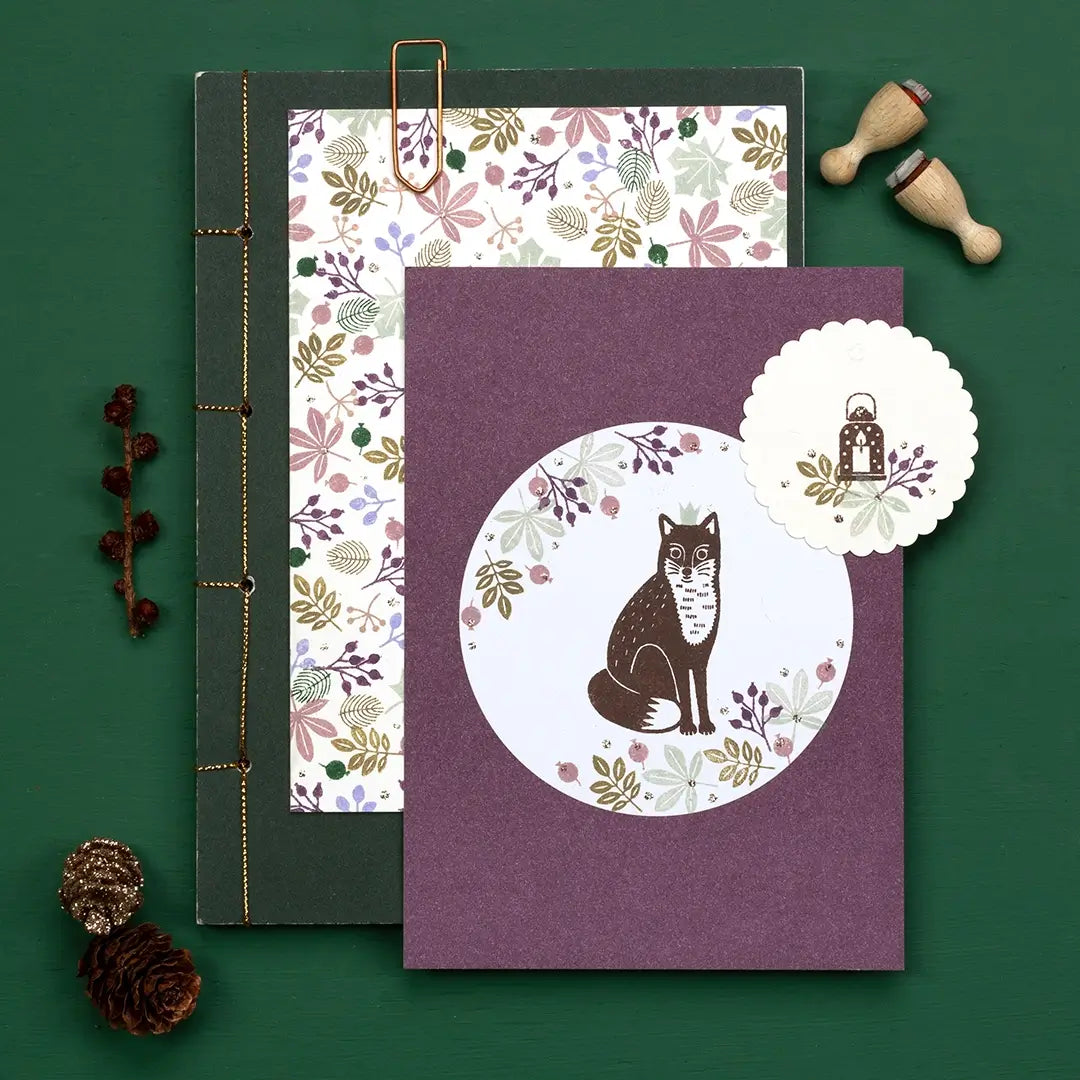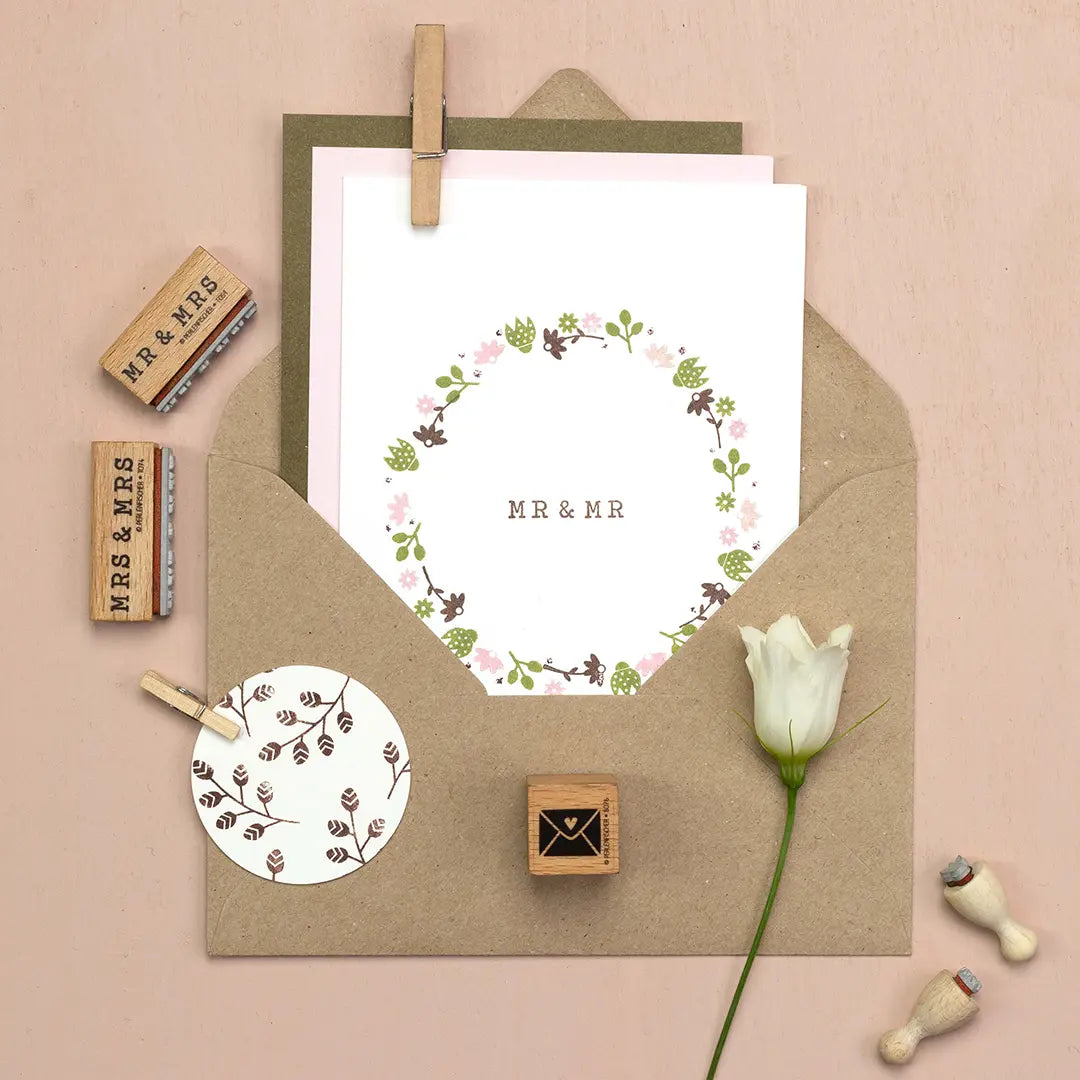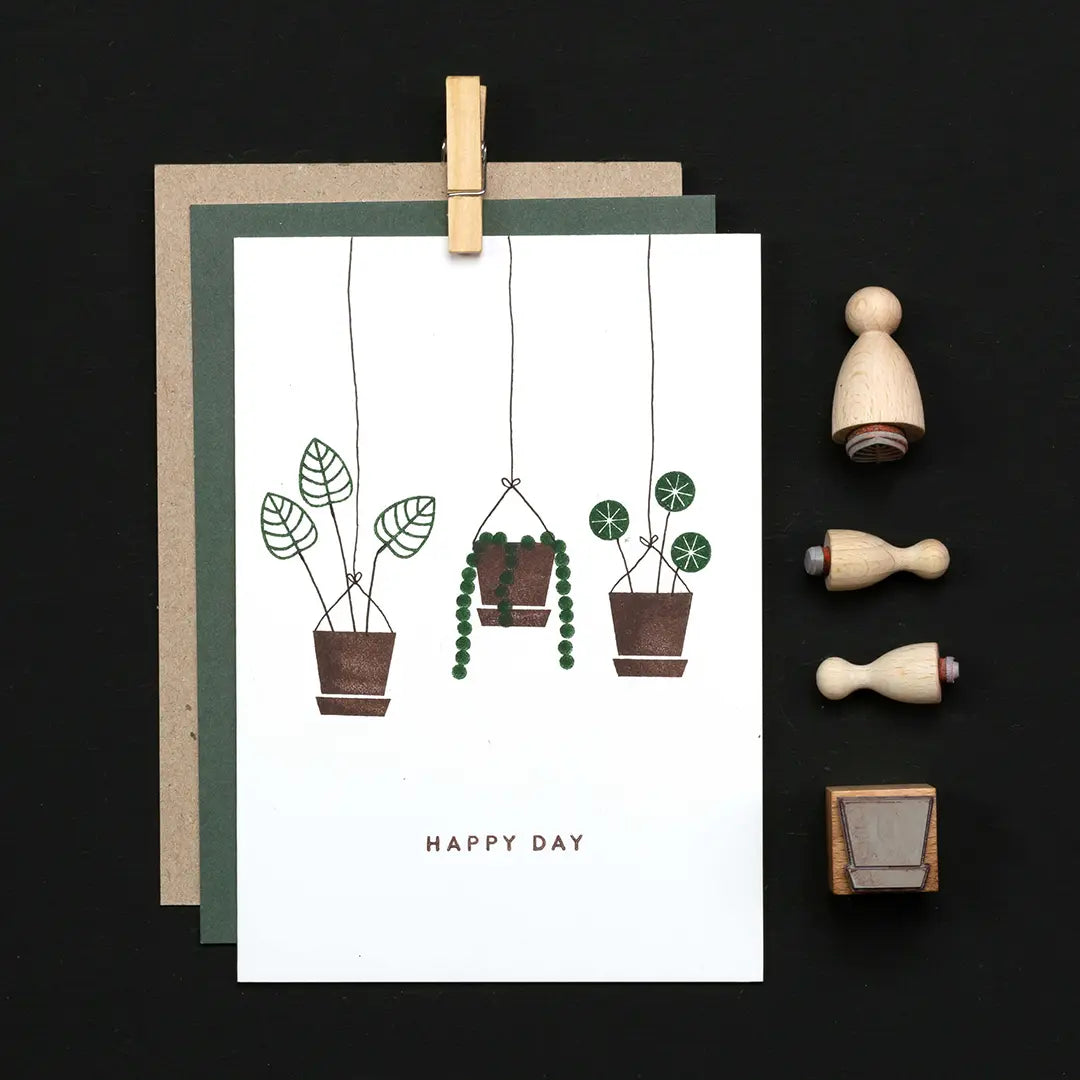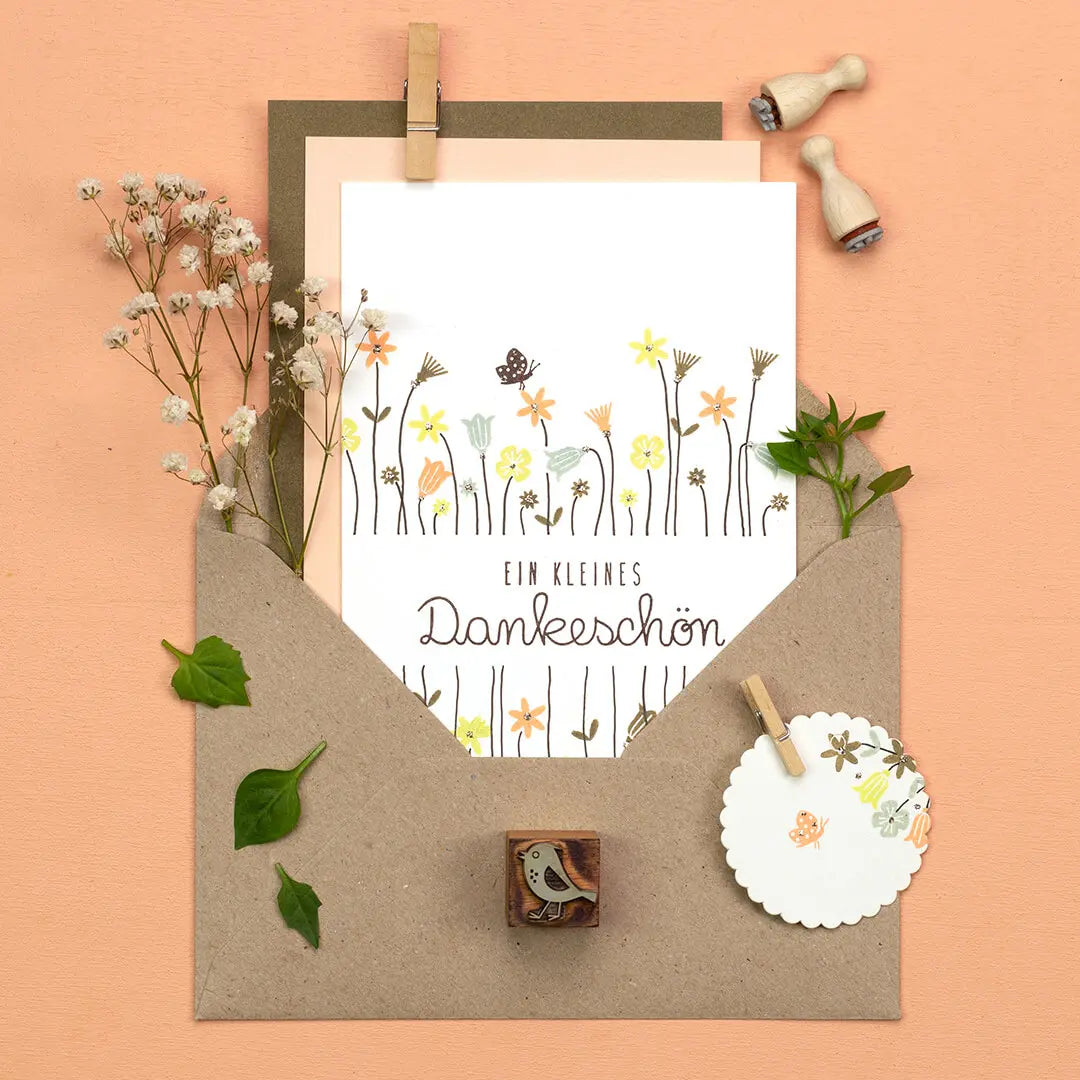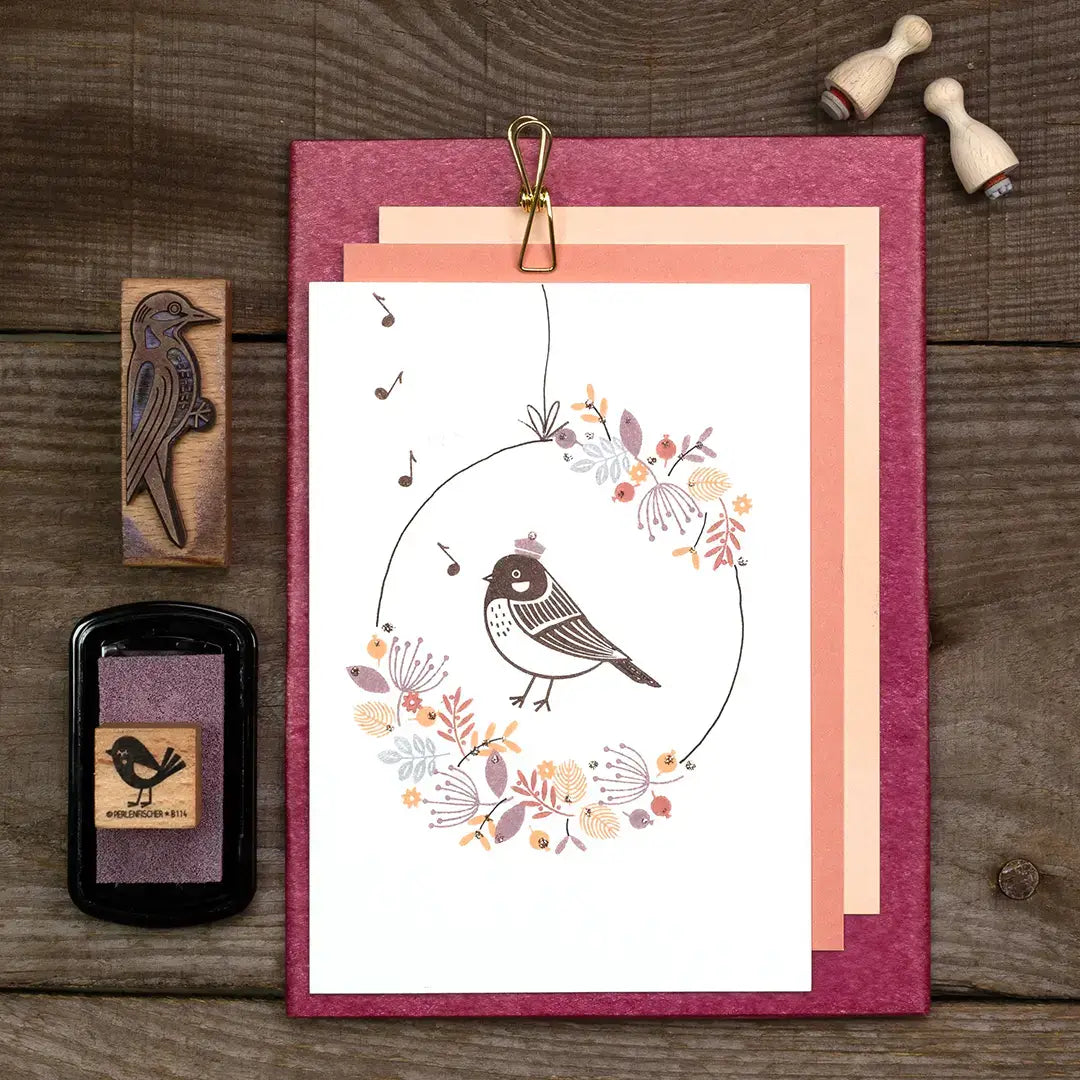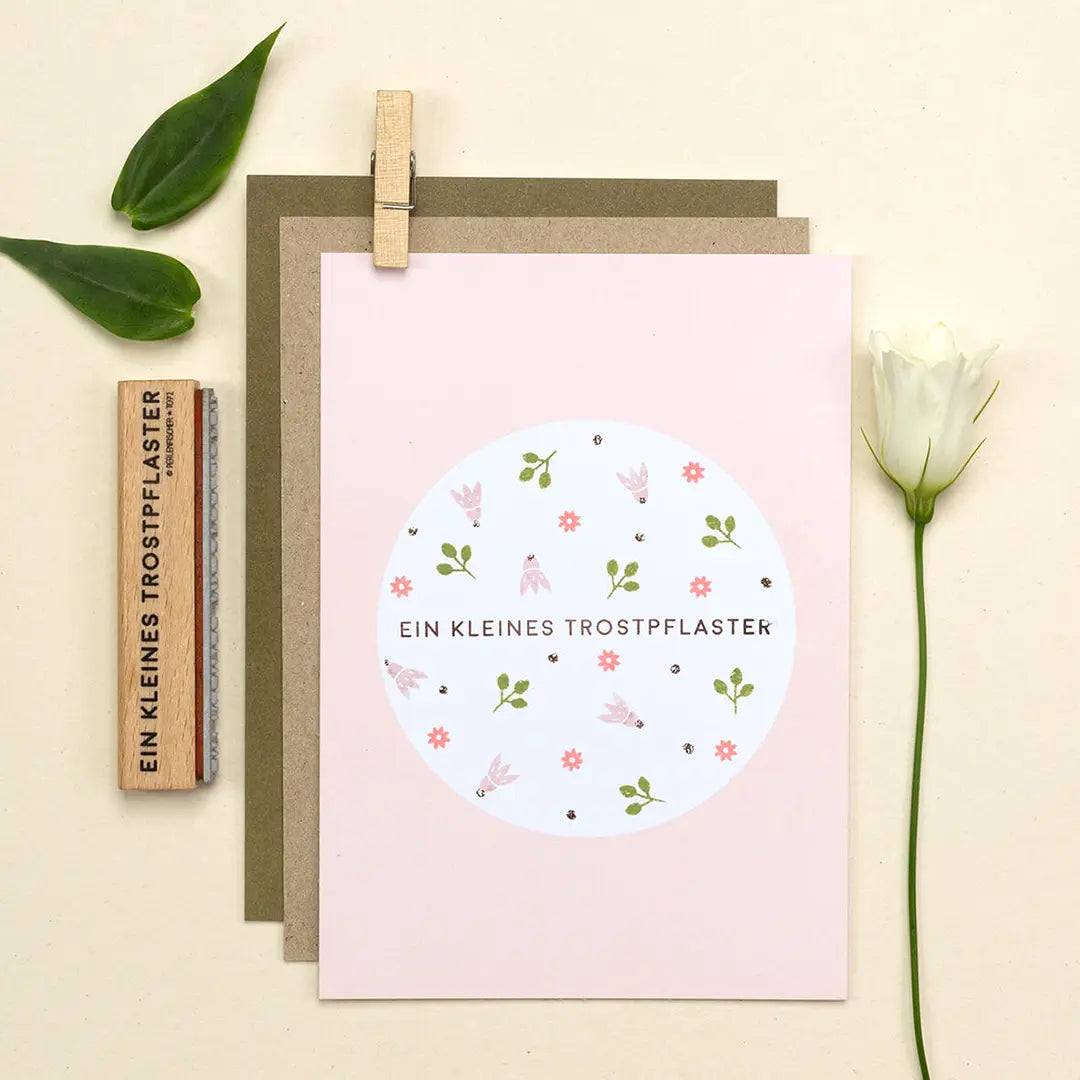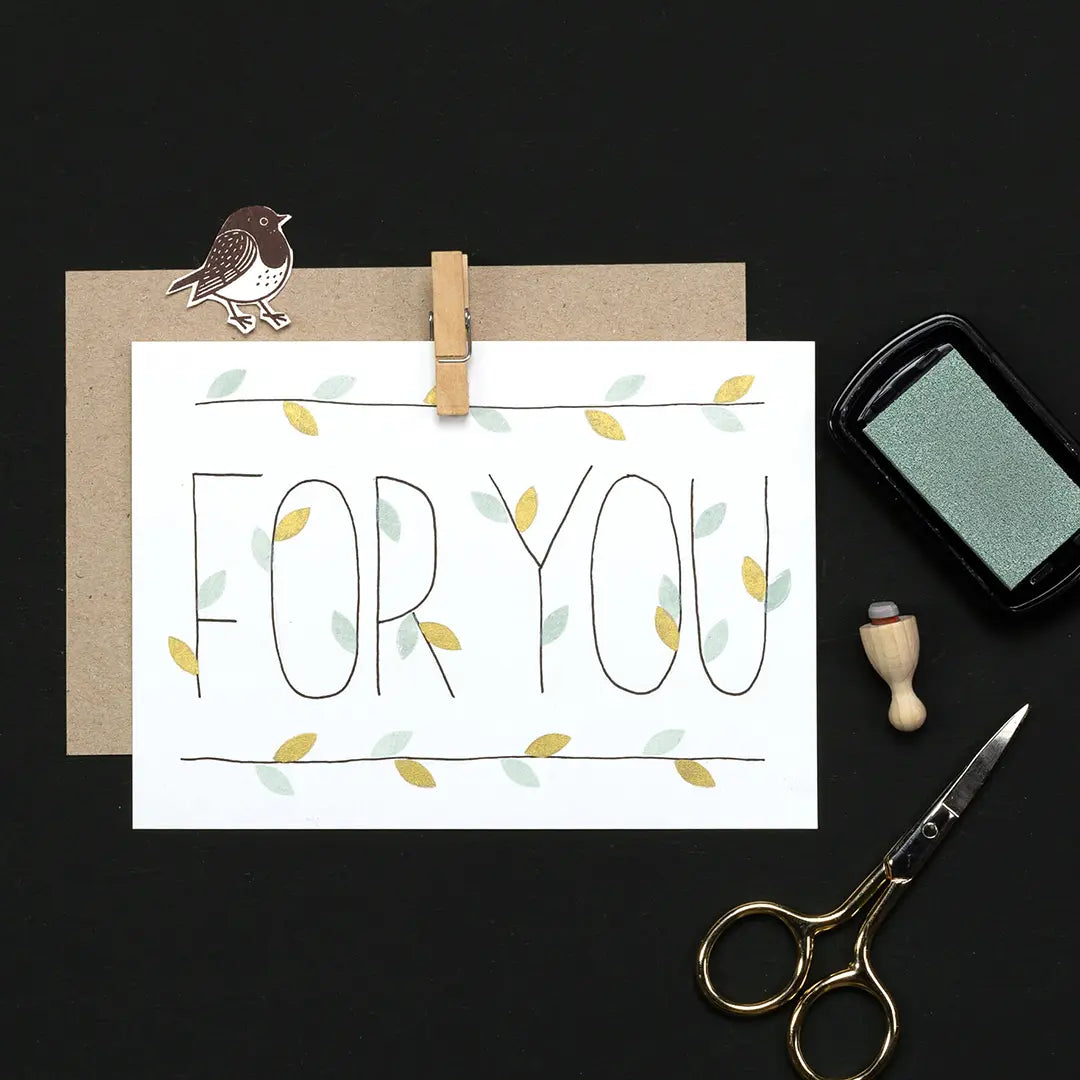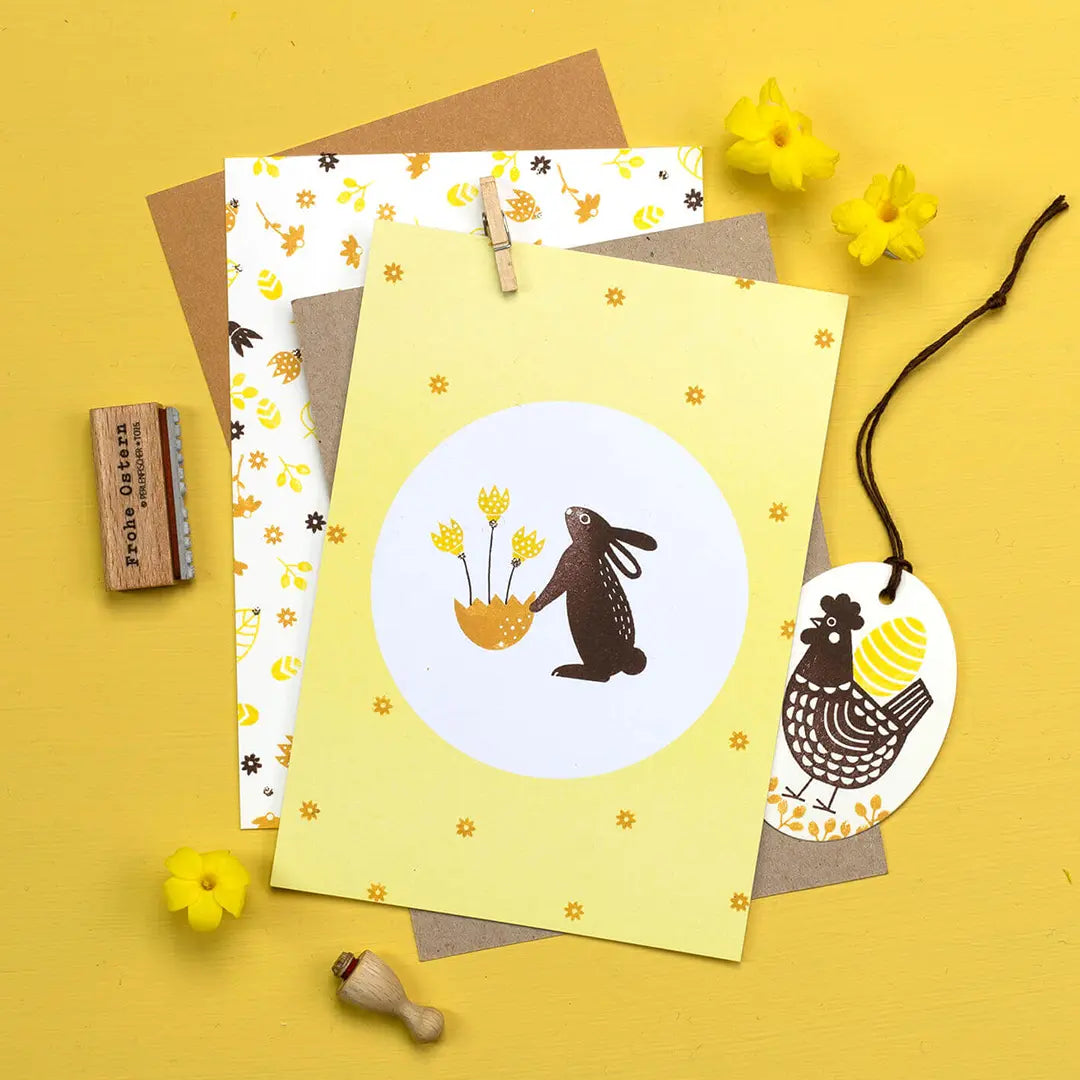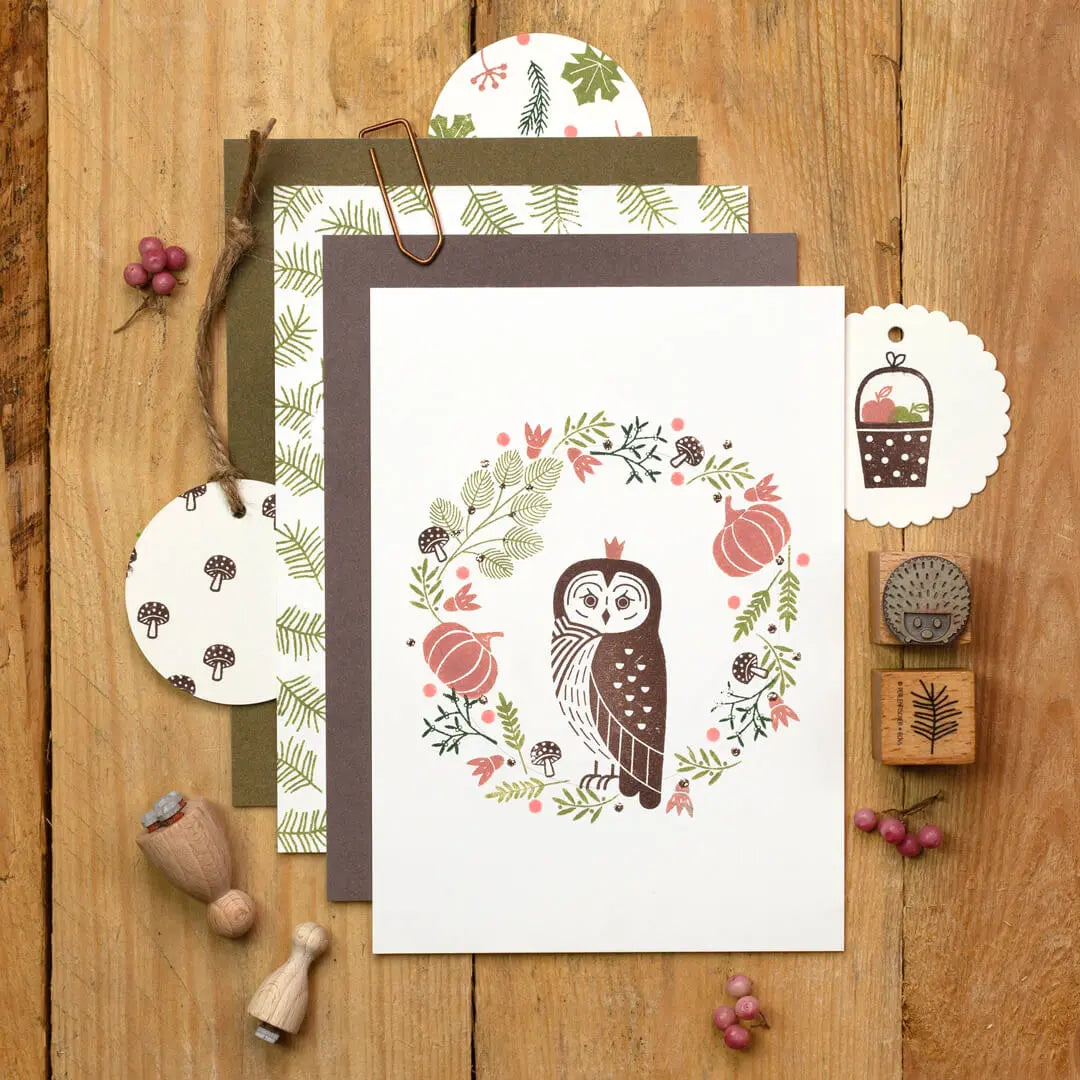 Happy Easter!
Send Easter greetings or invite to a spring-like Easter brunch. In the page linked below you will find all sorts of matching animal stamps, flowers, leaves, Easter eggs & more. Feel free to browse through our variety of DIY ideas and all kinds of inspiration cards around Easter.
Autumn & Forest
Stamp forest animals, autumnal leaves, berries & many more motifs suitable for the cozy season. Let us inspire you and create great wreaths or small forest scenes with cute forest creatures.
For the little ones with their creative minds
Cute motifs and great ideas for an afternoon of stamping with your kids can be found on the page Stamps Kids. Create your own stamp works for a child's birthday, for school enrollment or around the birth.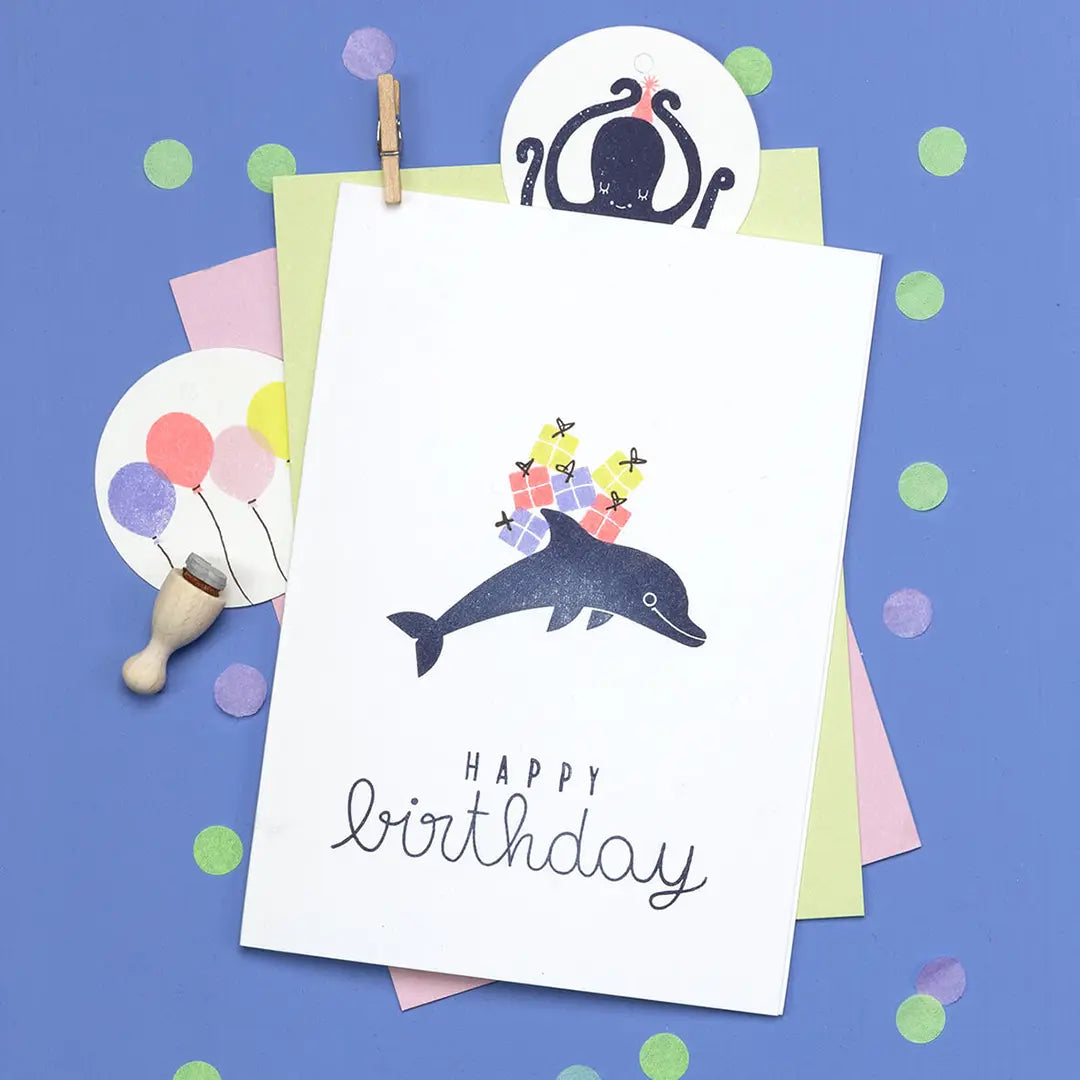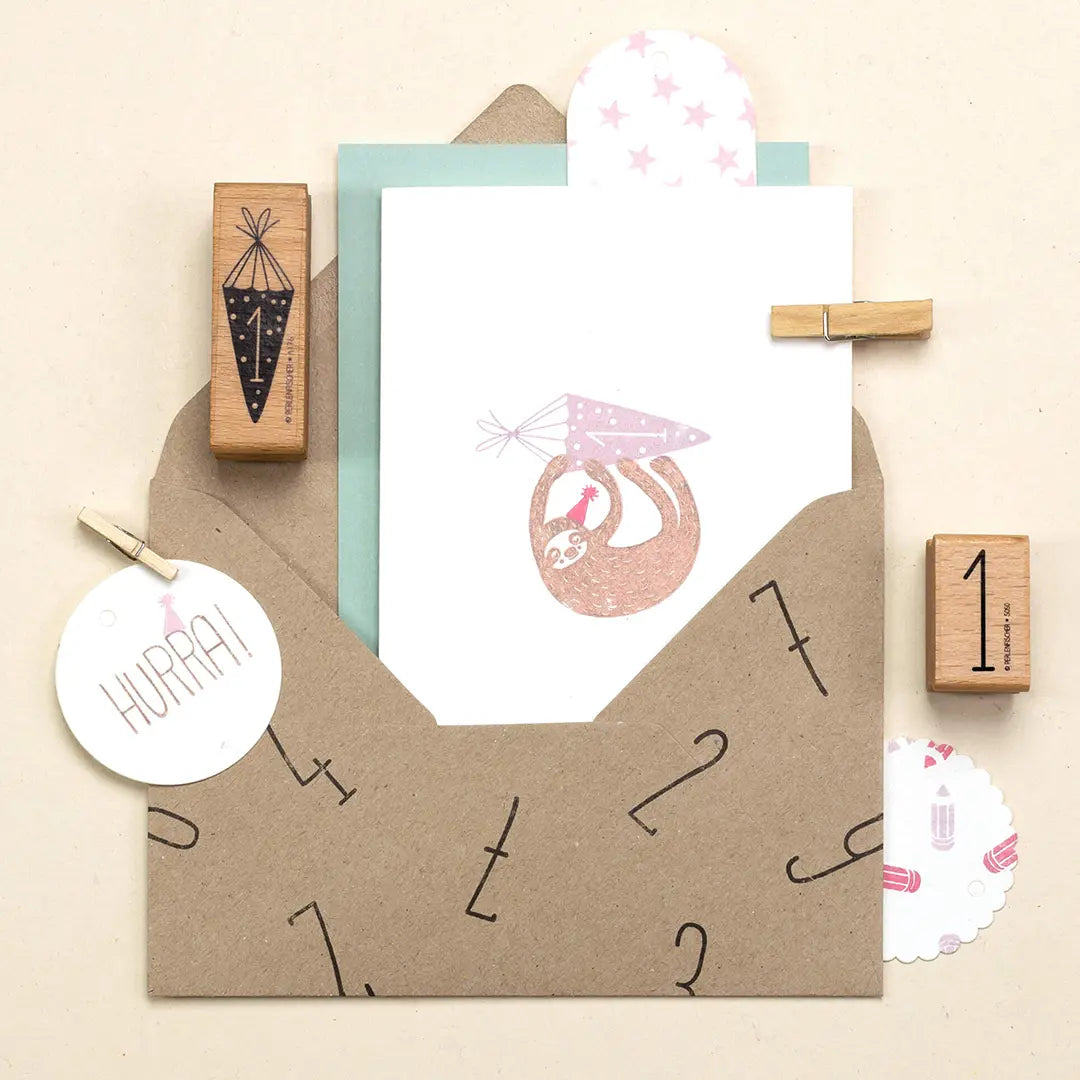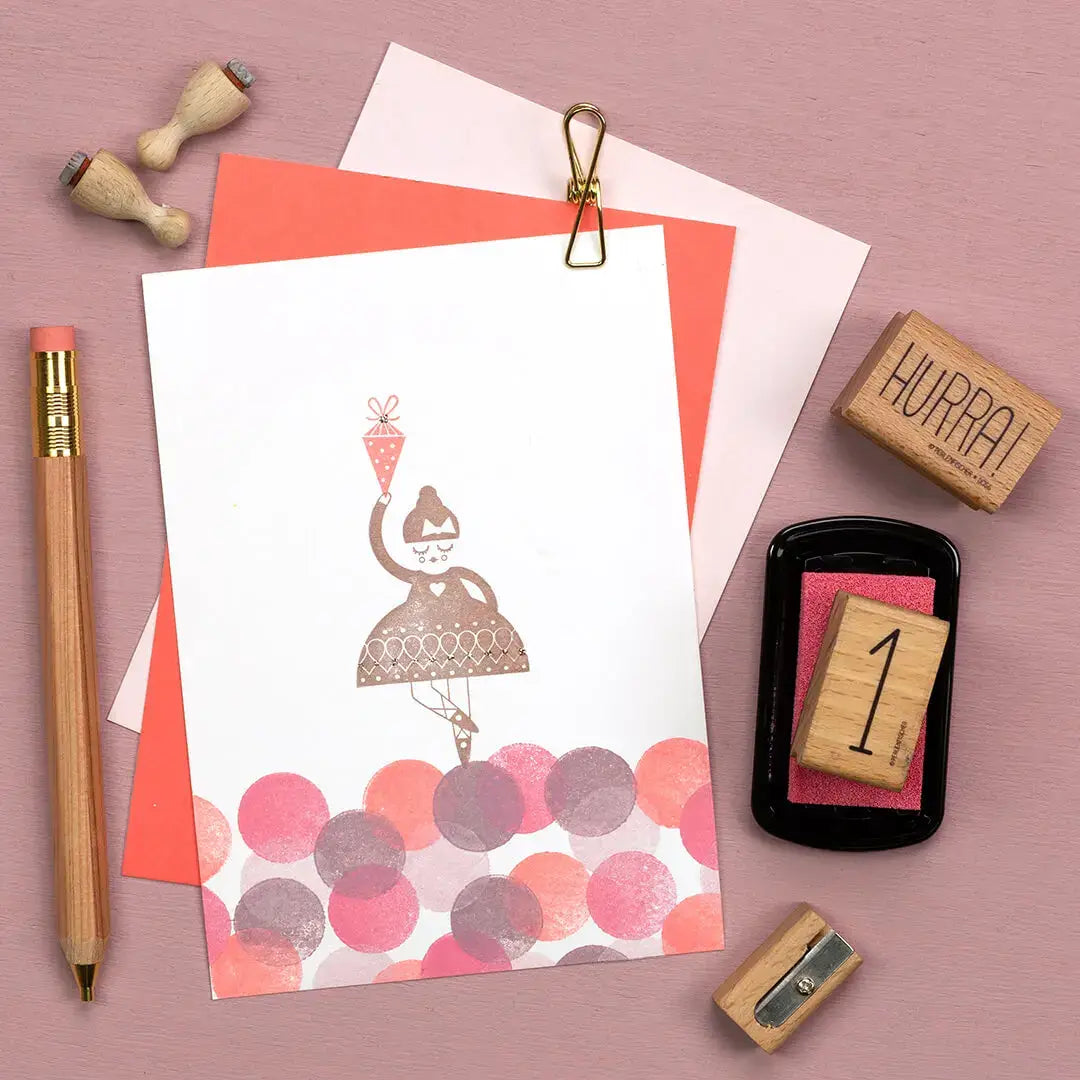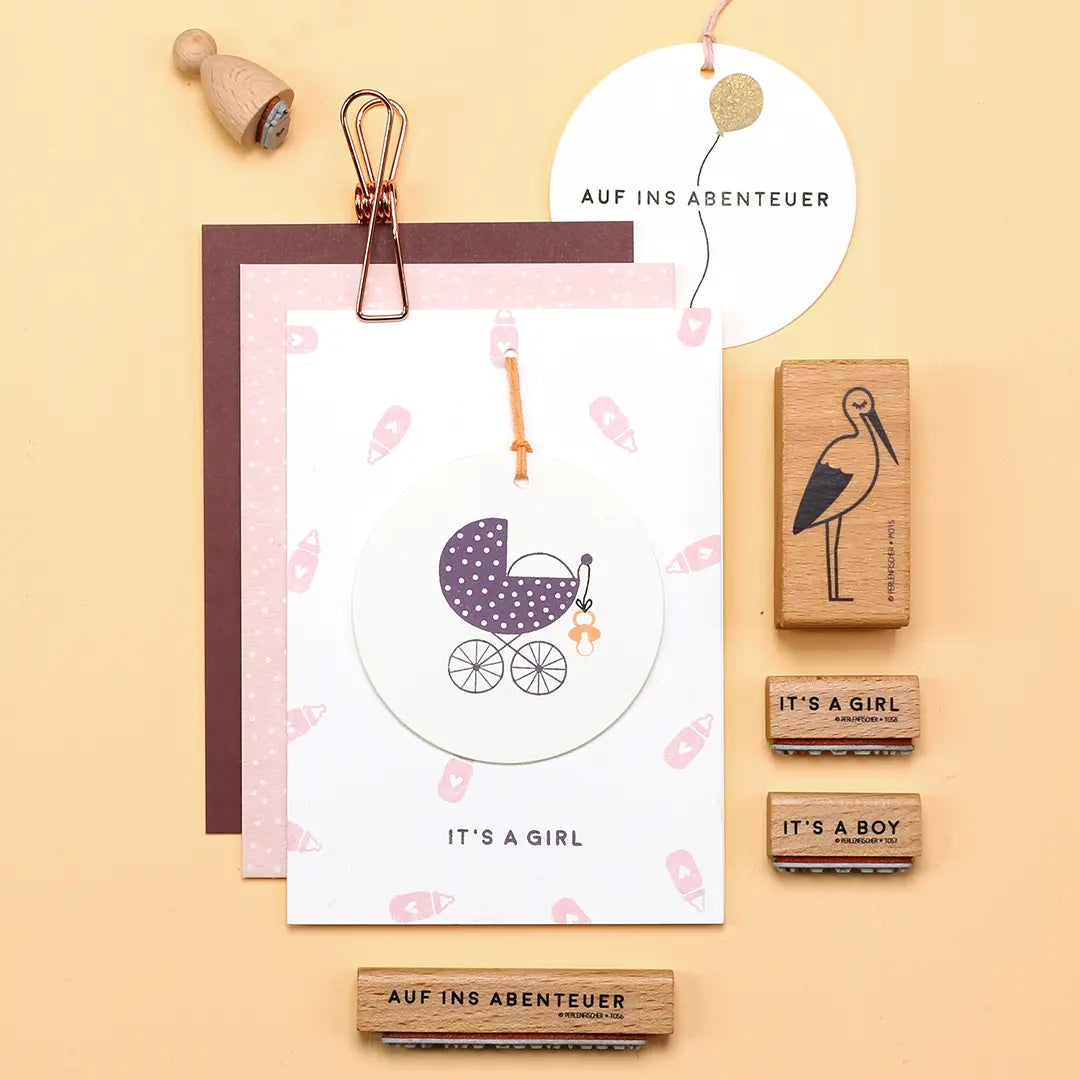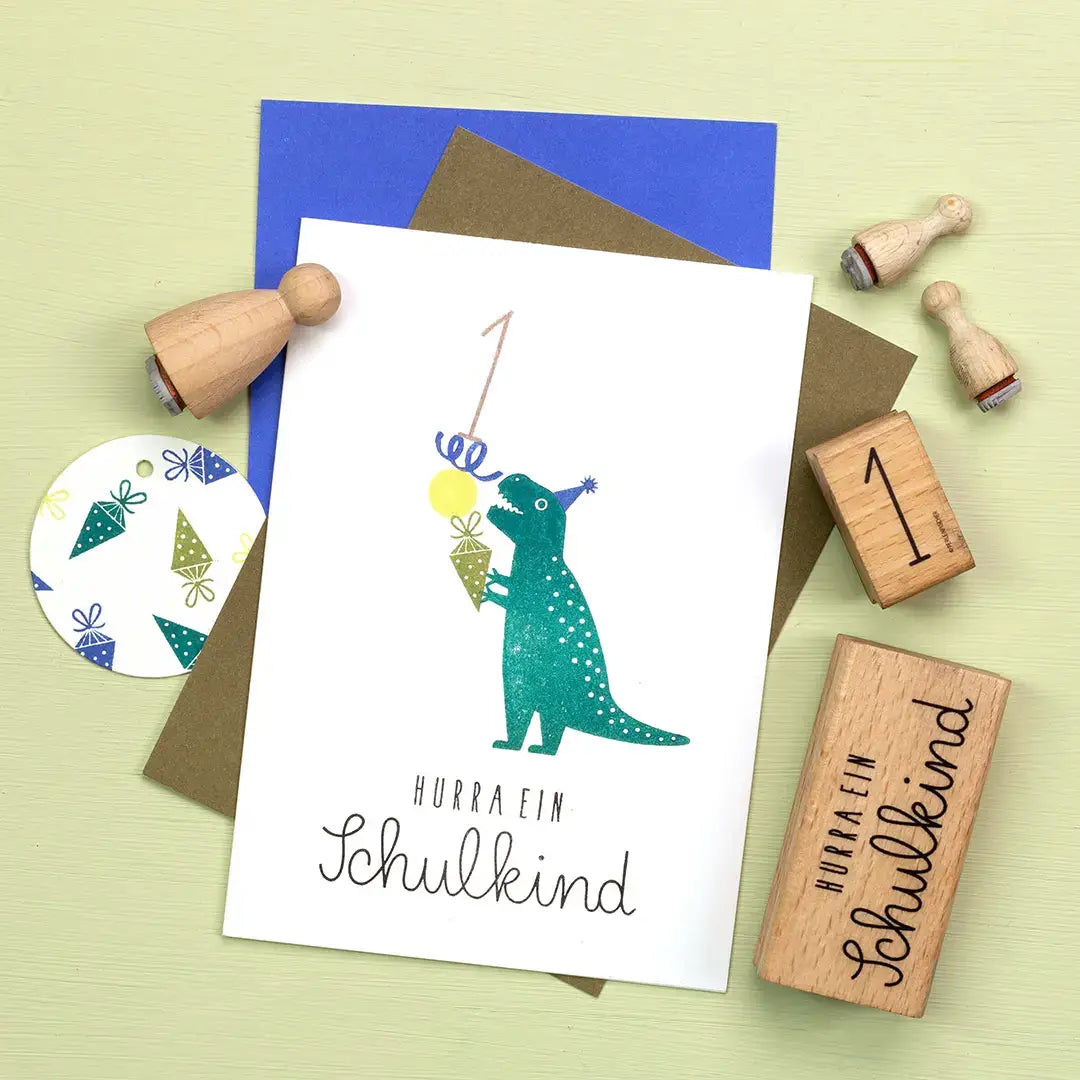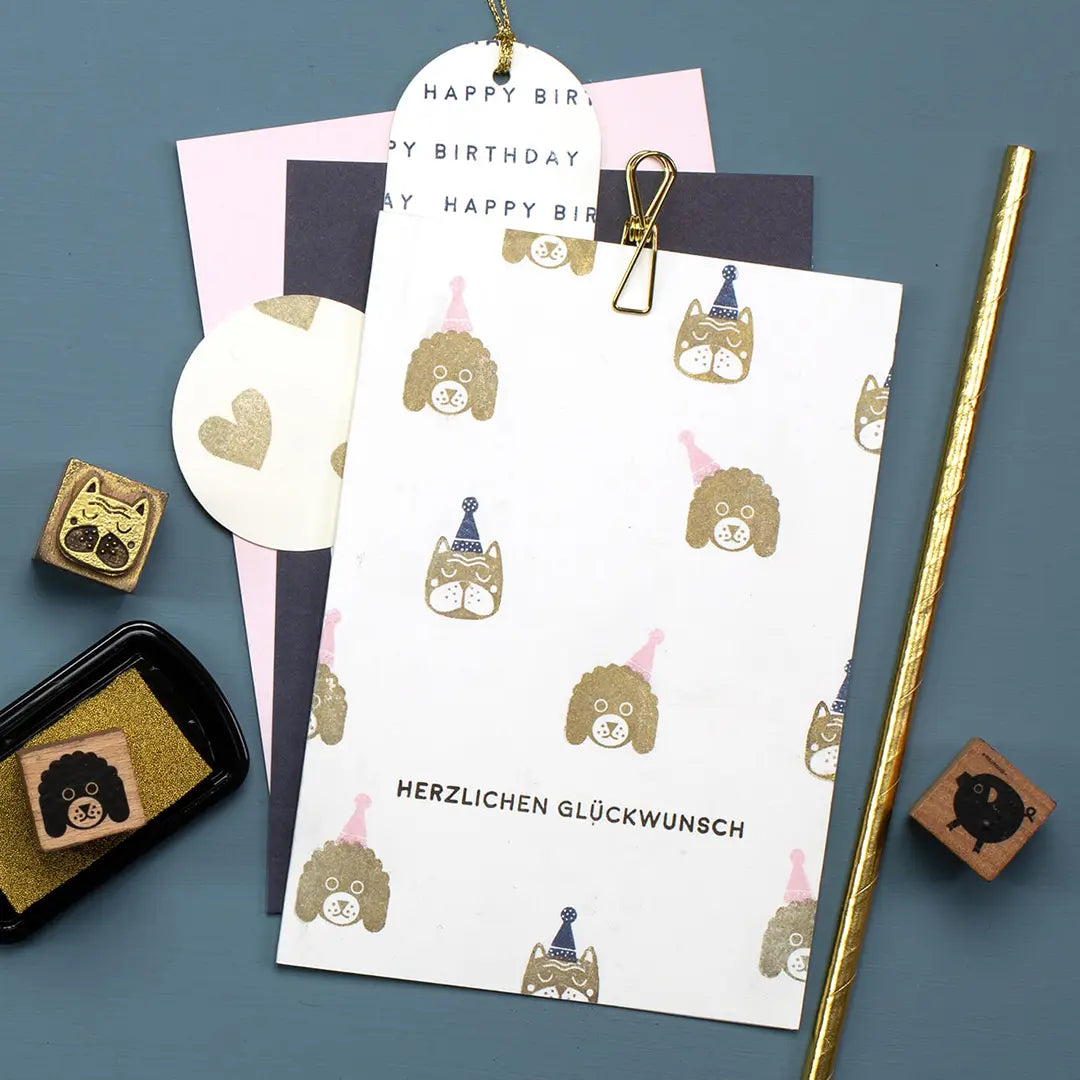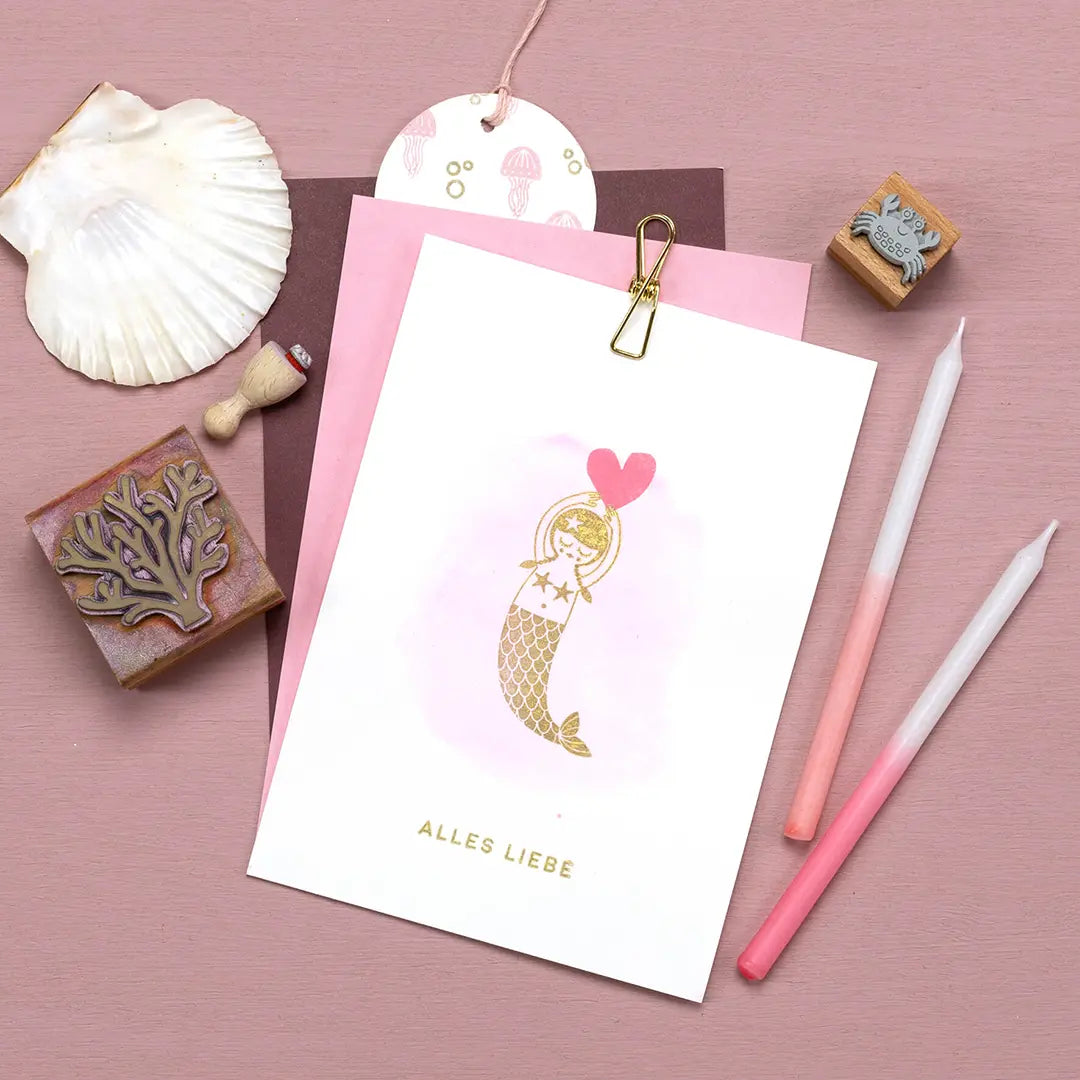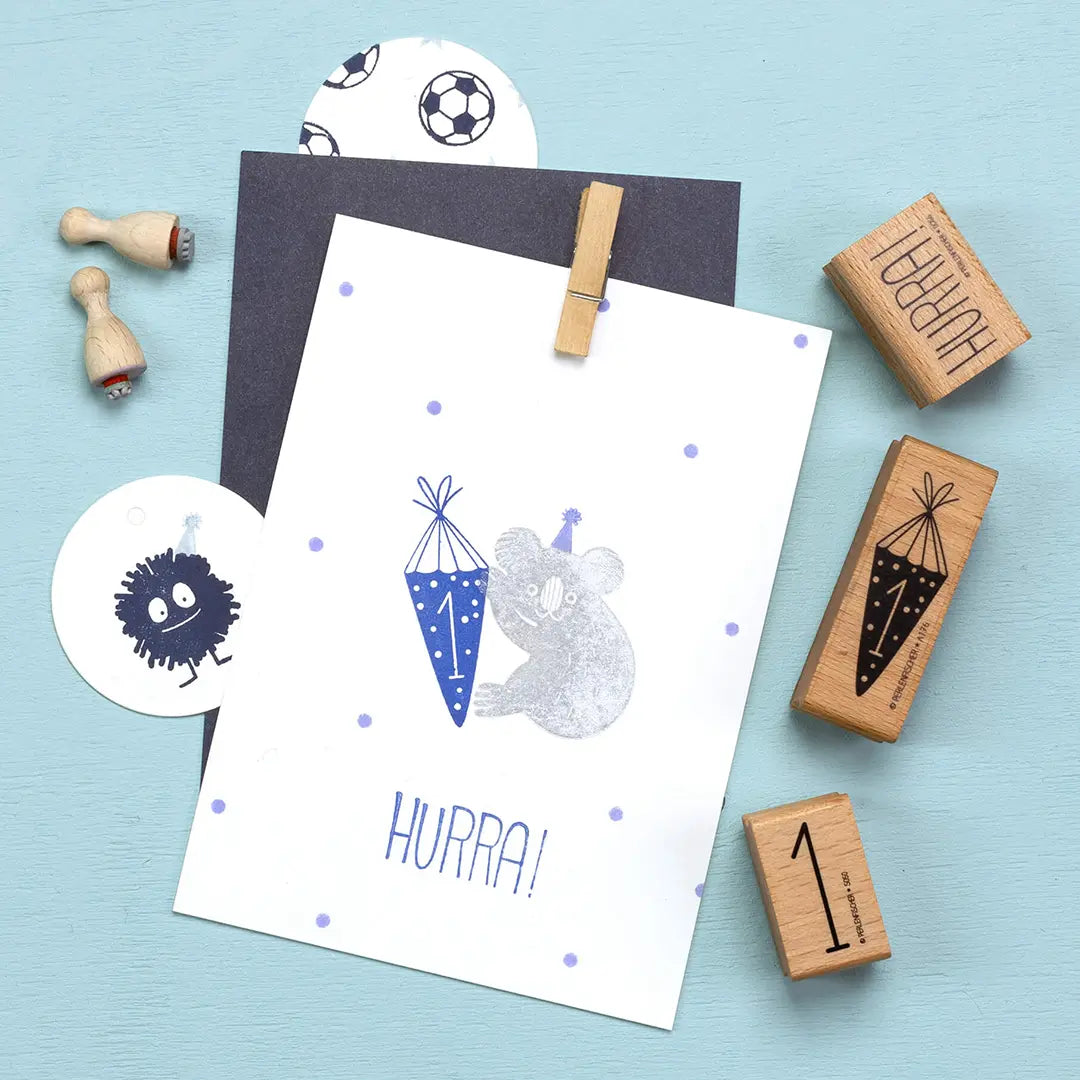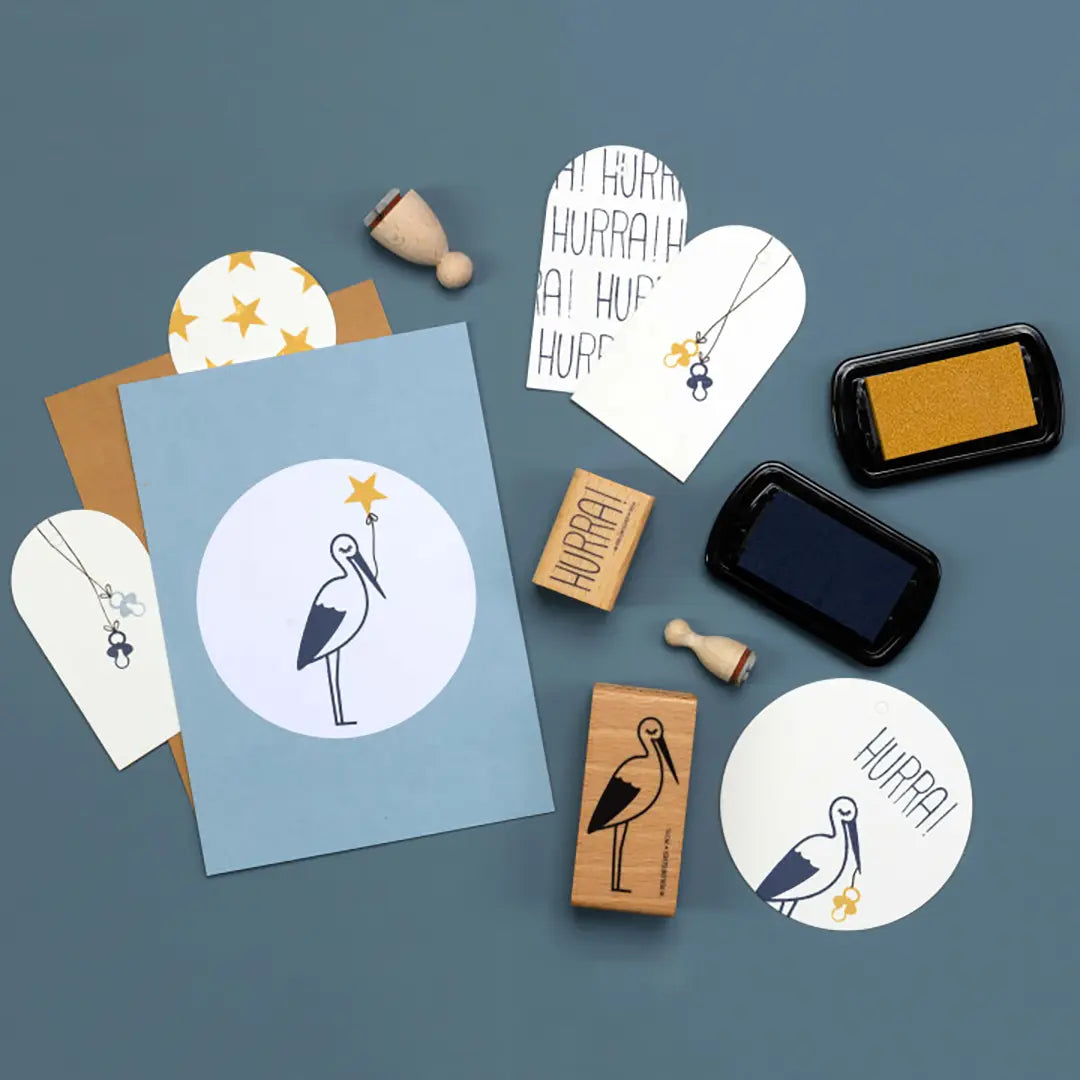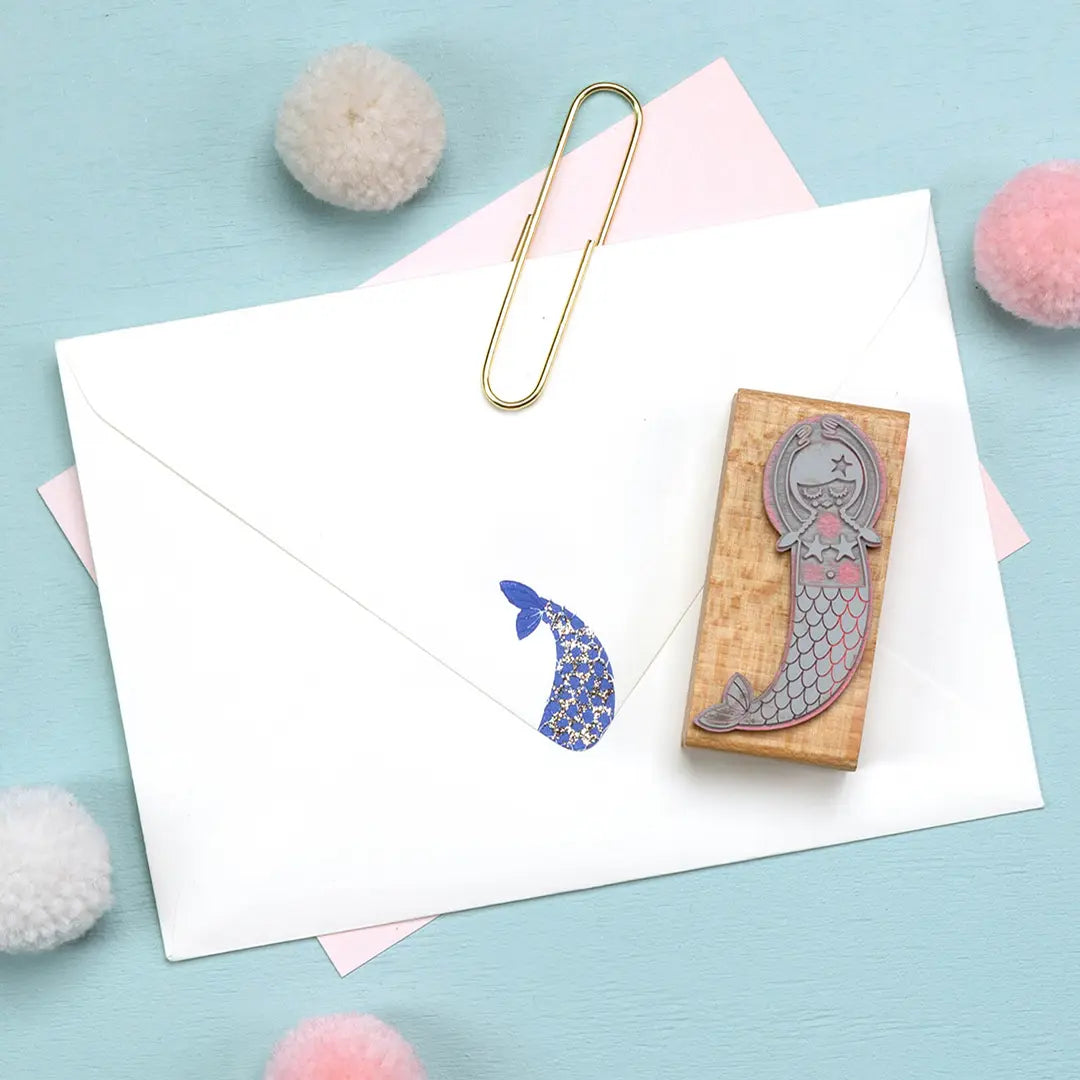 Stamps envelopes matching the card
Let the envelopes become part of your artwork. Stamp a motif over the entire card, put lettering only on the front or design only the flap according to your ideas.
Scary cute Halloween cards
Trick or treat! Some of our colored cards (apricot, terra, mocha and many more) are just perfect for Halloween. Feel free to browse through our Halloween stamps category and get inspired!