Stamping wooden pendants - Christmas pendants, Easter pendants and Co.
Stamps high-quality wooden pendants for various occasions! They are wonderfully suited as pendants on the Christmas tree, on the Easter bush or on all kinds of gifts.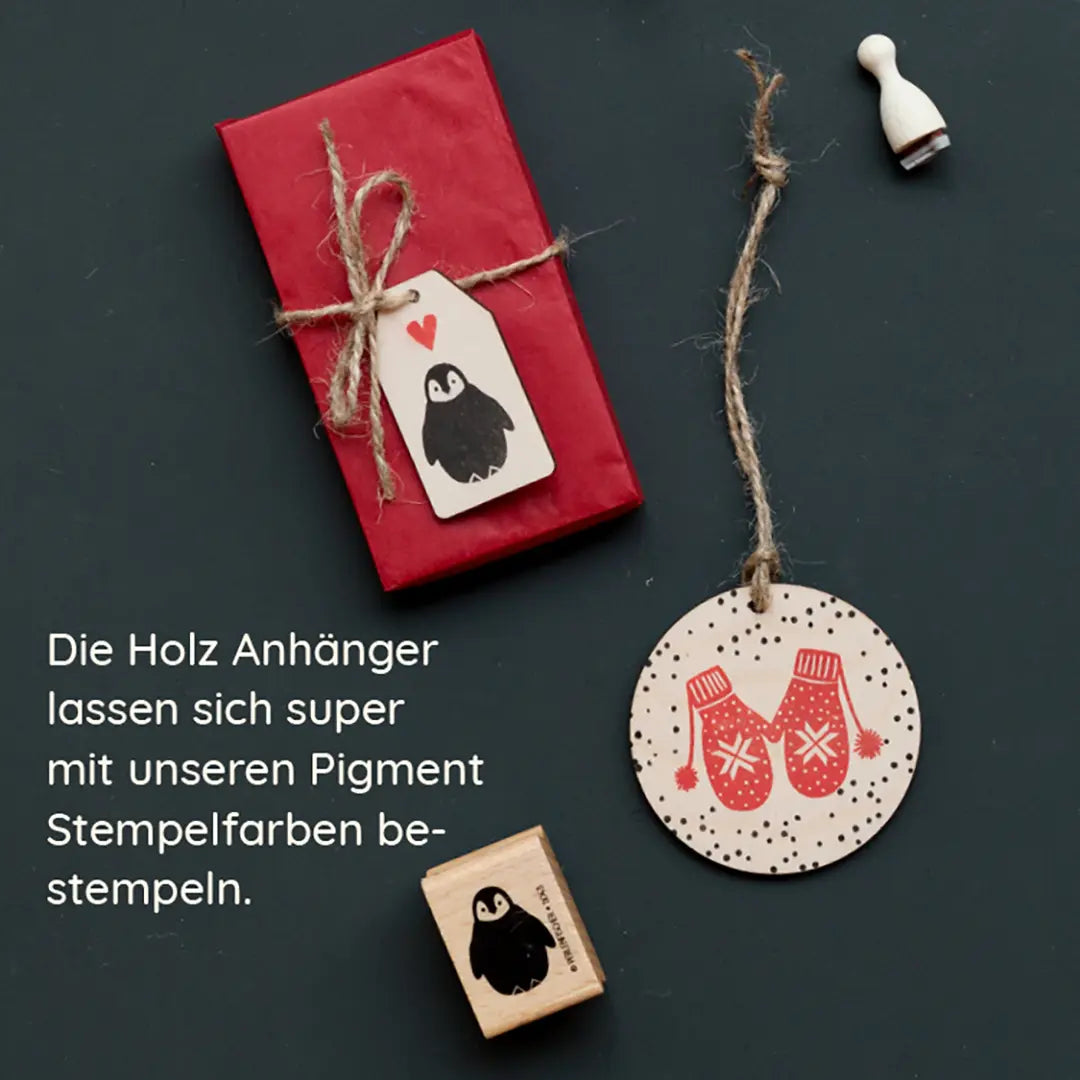 Which stamp pads are suitable for stamping wooden pendants?
Stamping ink for wooden tags
Wooden pendants can be wonderfully stamped with our pigment ink pads . As with stamping stationery, just make sure that the rubber stamp is not soaked in too much ink, so that the risk of running is minimized. A fine and clear stamp impression is also possible on wood.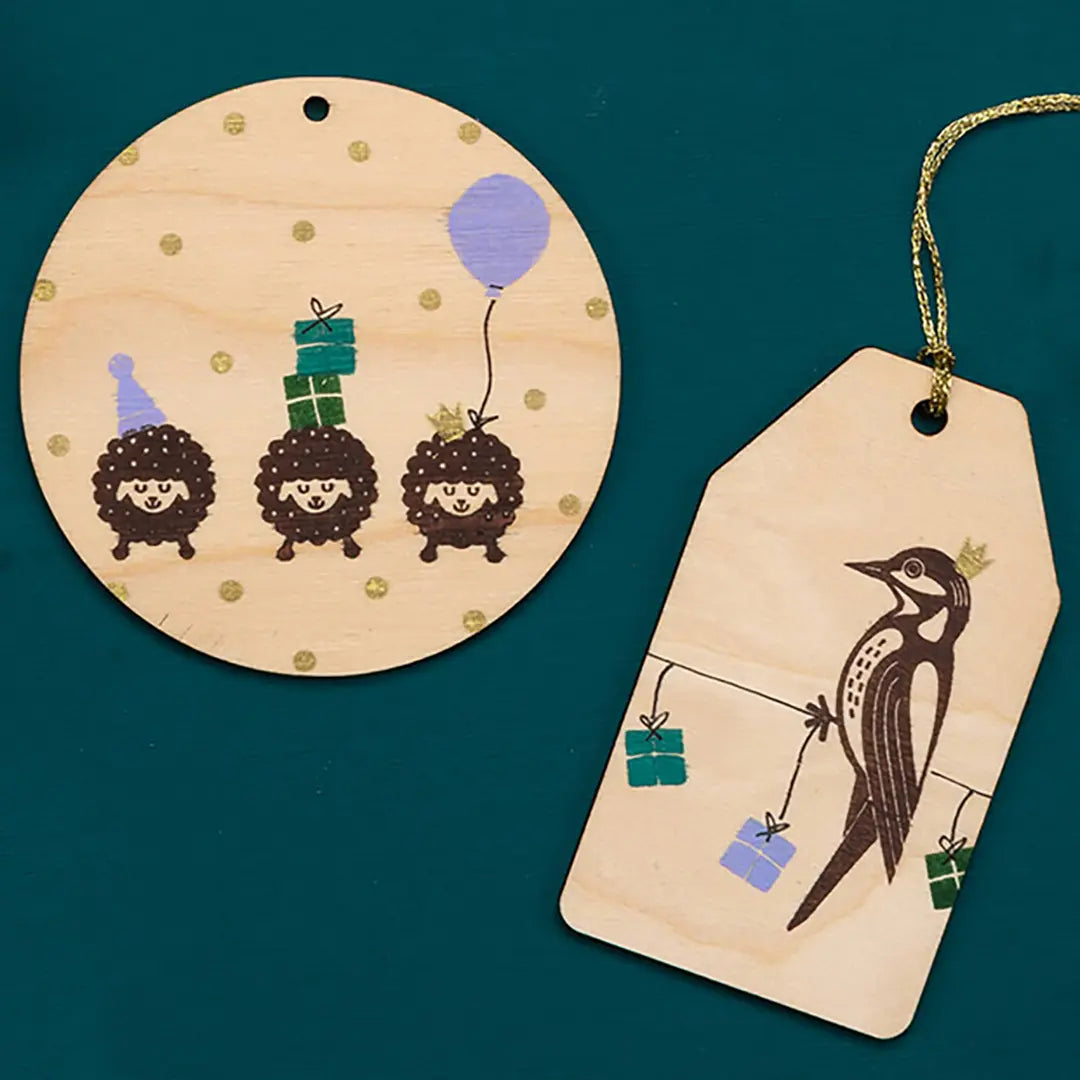 Birthday gift pendants
birthday tags
Stamps gift tags very individually with great party motifs, such as balloons, gifts and co. For many other birthday motifs, have a look at our matching stamp category: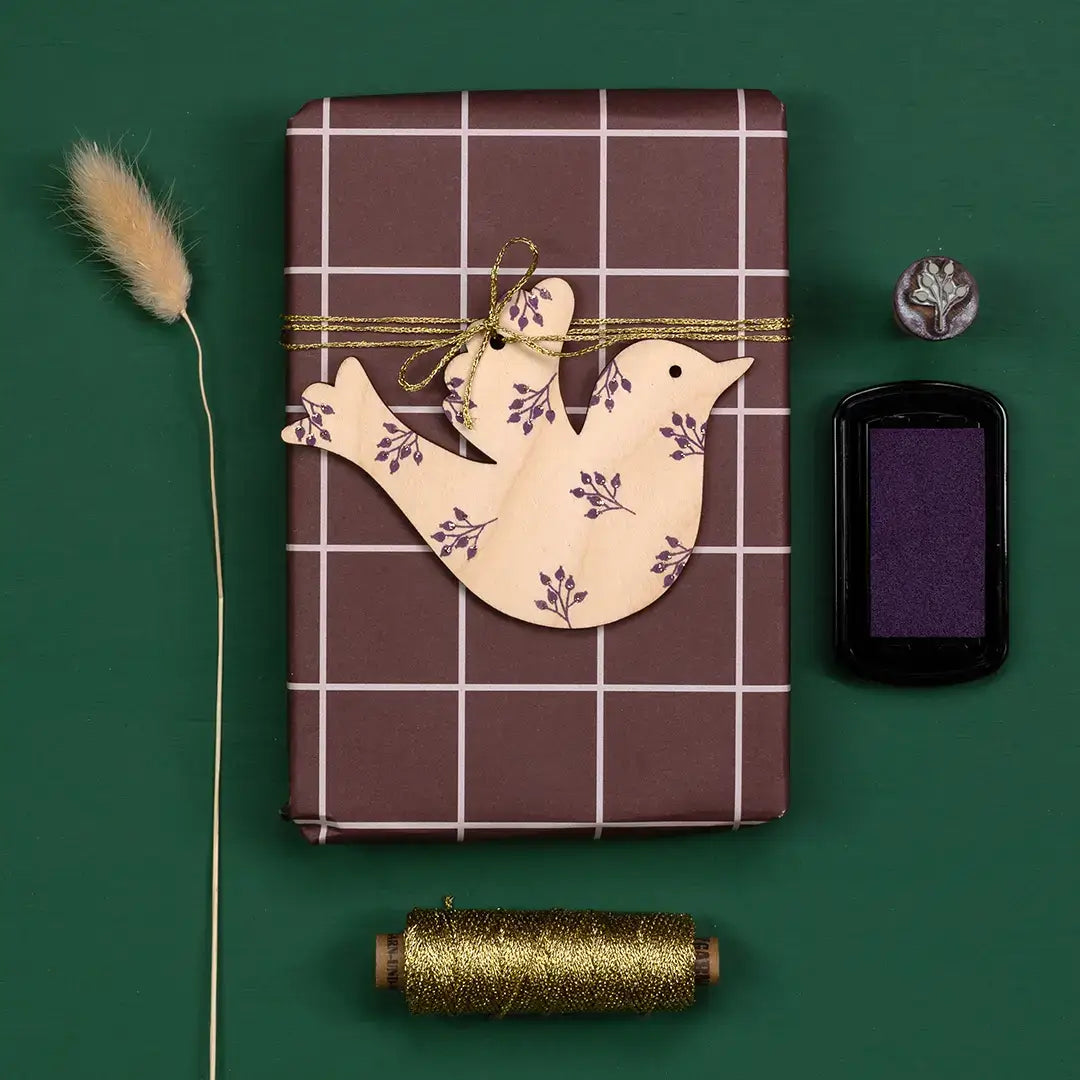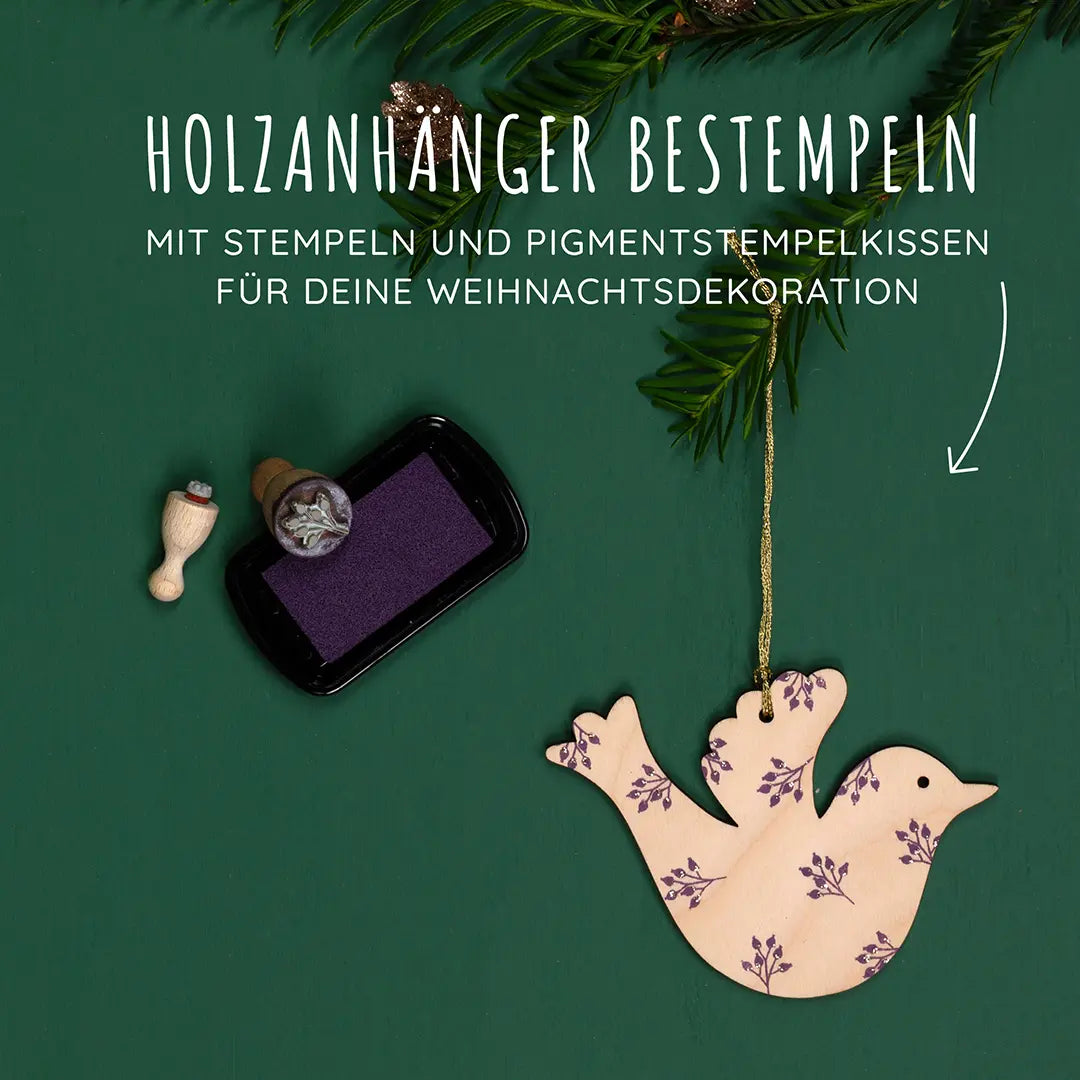 Wooden pendant Christmas
Christmas gifts - simple & beautiful
A Christmas present looks much more festive if you wrap the present nicely. You don't necessarily need the perfect wrapping paper for this, but simply a unique self-designed tag.
Wooden pendant Christmas trees
2 in 1 - From the gift to the tree
Tie the wooden pendant to the Christmas gifts to decorate them and then simply hang it on your Christmas tree as a decoration.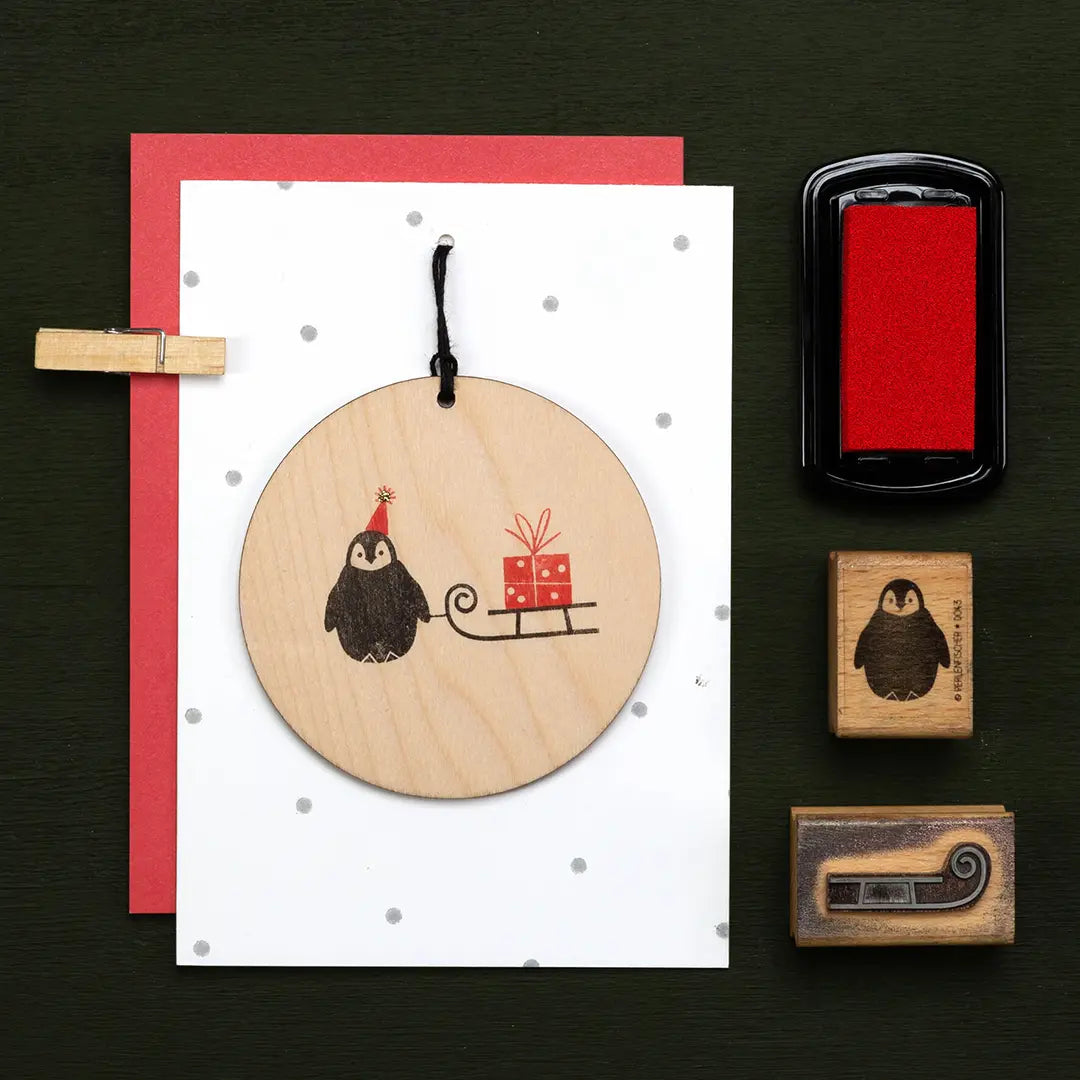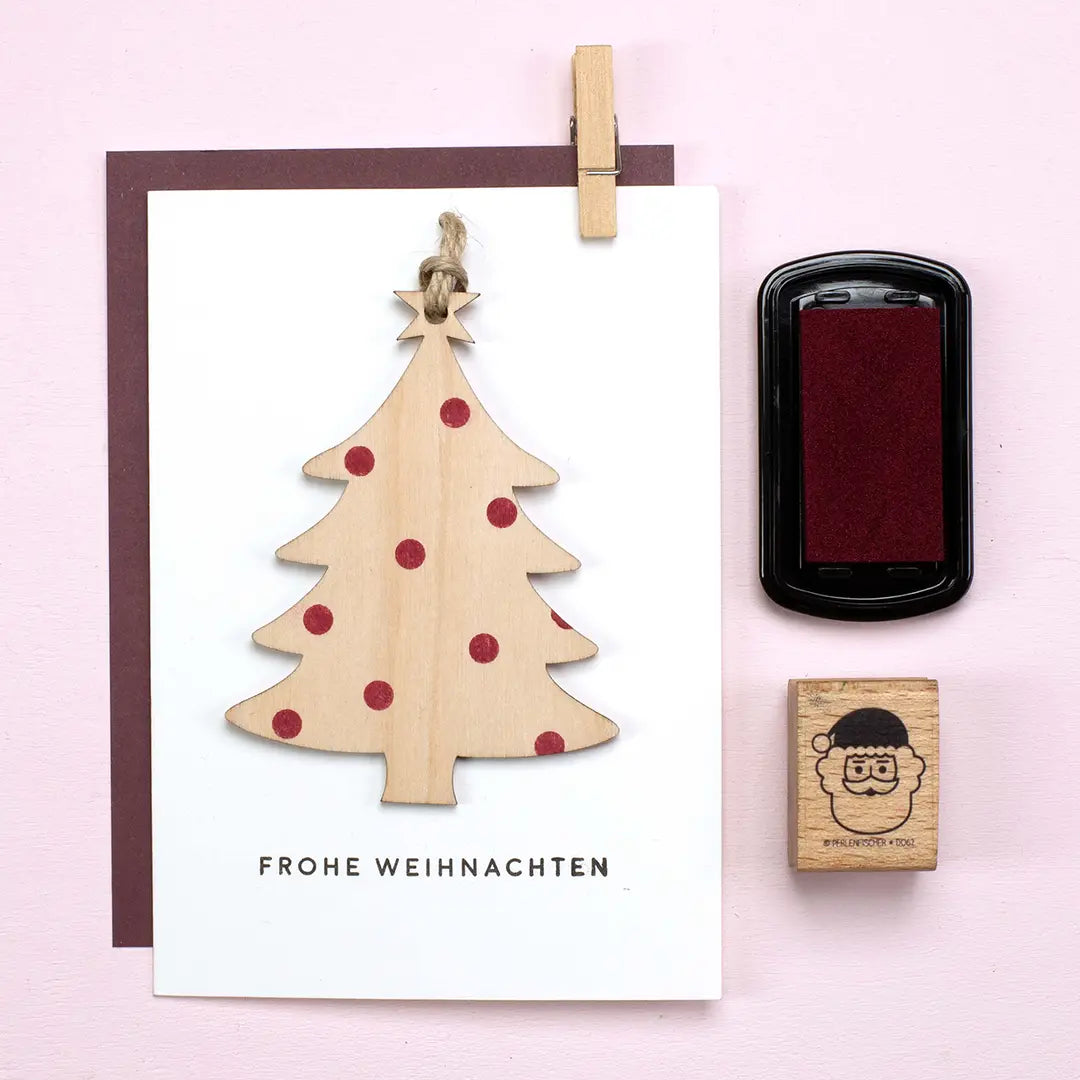 Christmas pendant
Christmas cards with wooden tags
If you want to make unique and special Christmas cards, wooden tags are just the thing. Stamp the tags with Christmas stamp motifs, attach them to a card and your loved ones have a wonderful tags for their own Christmas tree! You can find more festive stamps here:
Wooden pendant Christmas tree
Christmas pendant
Here you can also see that you don't need much to create a customized card. With this pendant, you are guaranteed to give your loved ones a gift in which they can hang up a wonderfully decorative tree decoration on Christmas Eve.
How do I stamp wooden tags for Christmas?
Decorate Christmas tree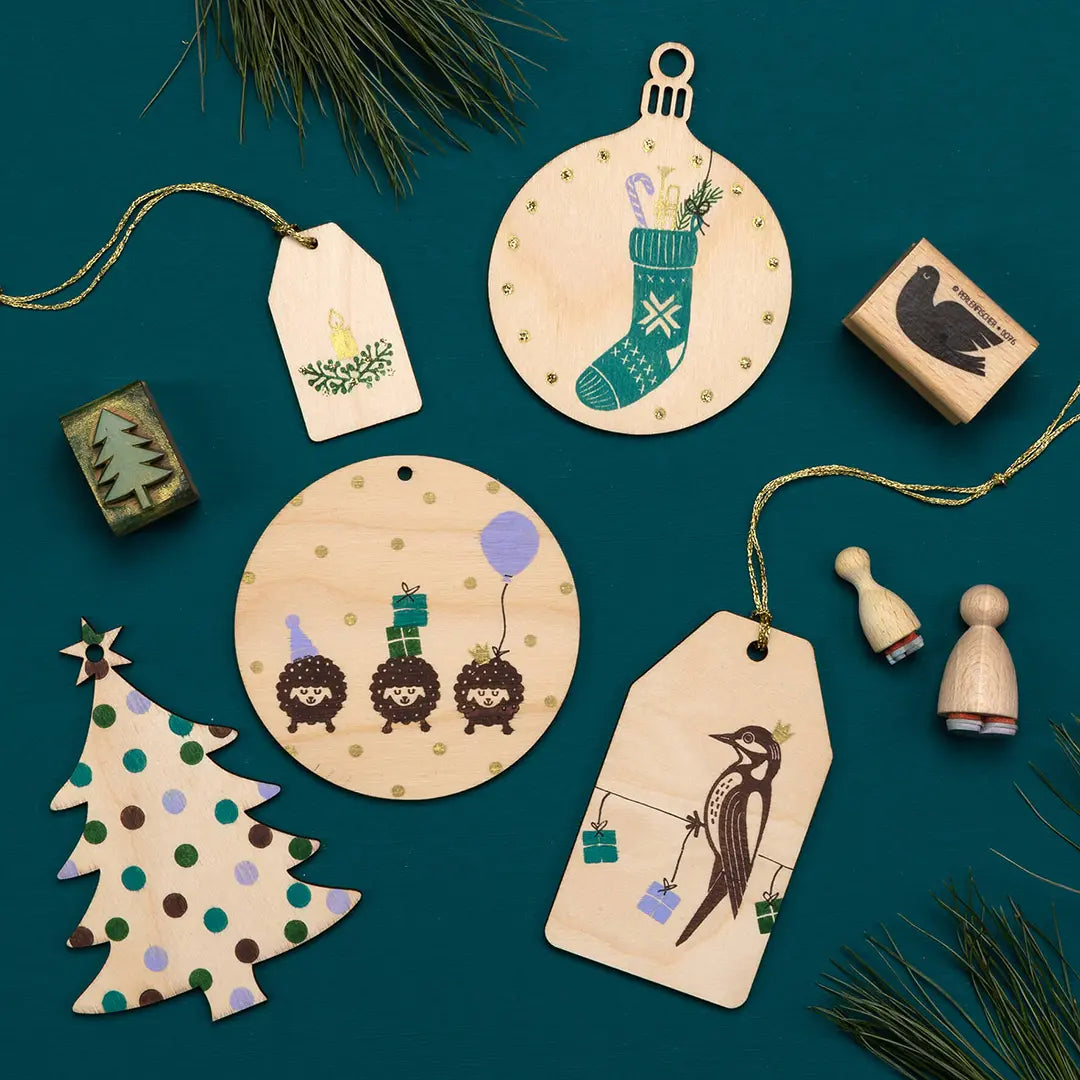 1. Choose a wooden trailer. We have many different shapes, including the perfectly matching Christmas bauble.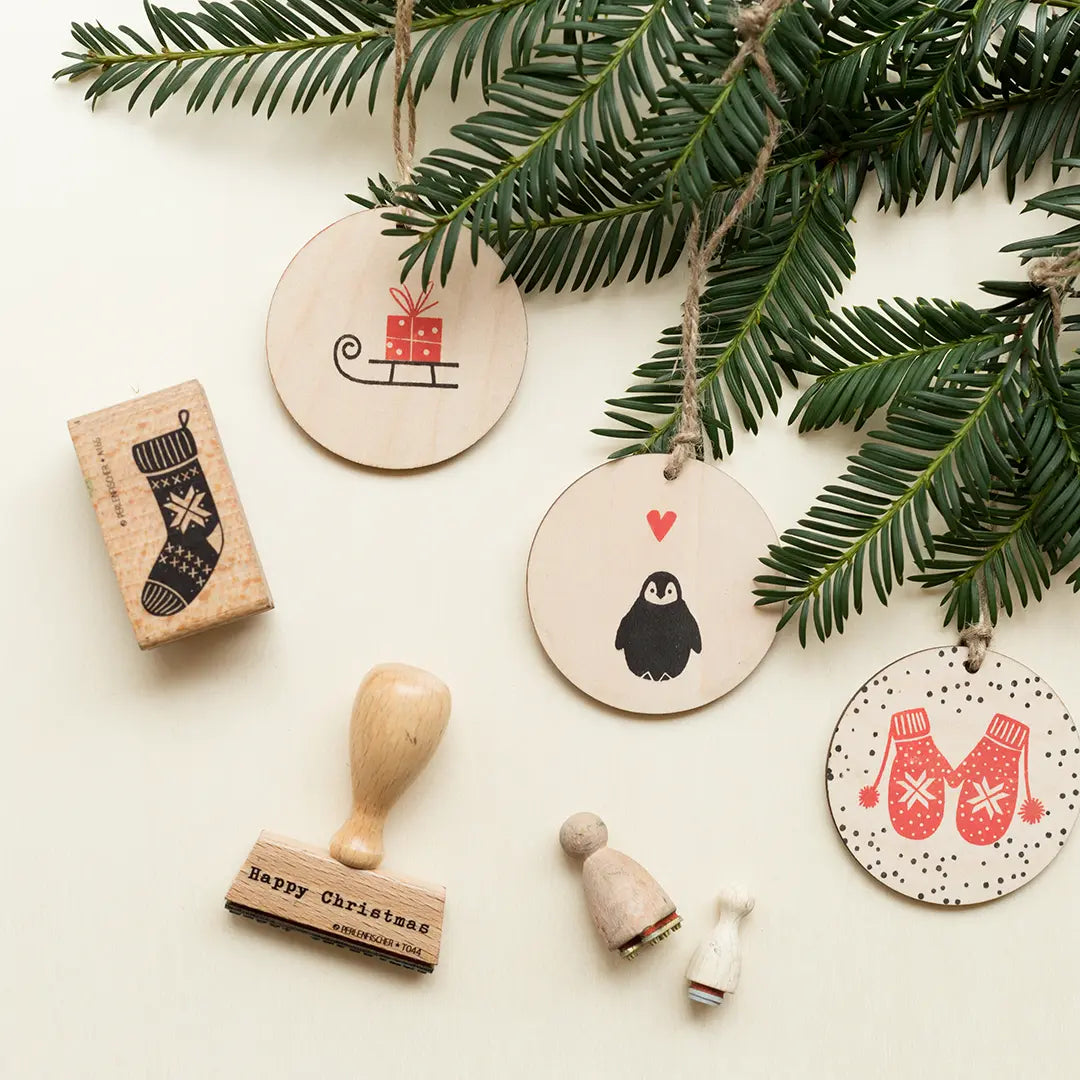 2. Use festive color combinations and decorate the pendant with Christmas stamp motifs, such as sledges, gifts, etc.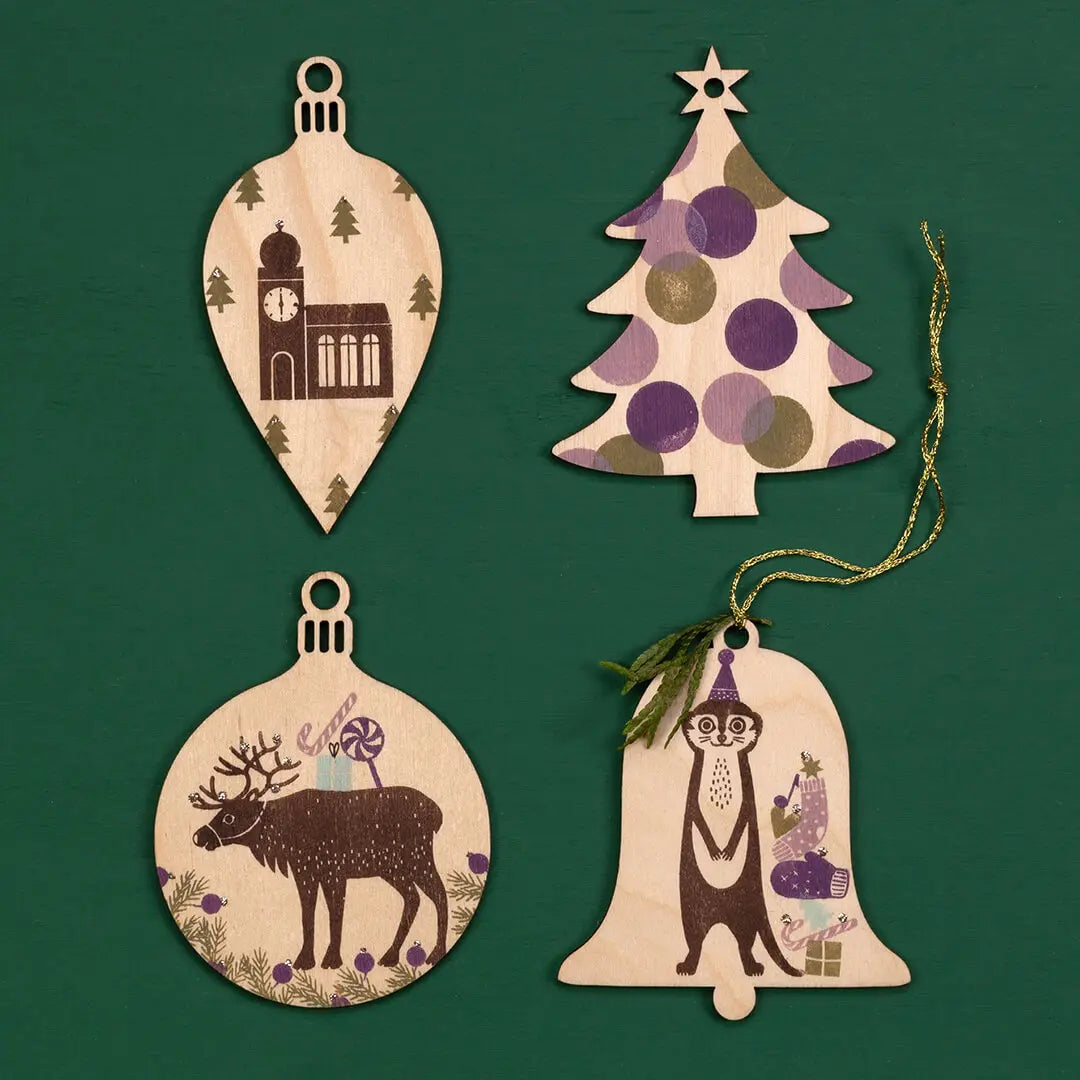 3. Choose a nice yarn, thread it through the pre-cut hole and decorate your Christmas tree or tree with it.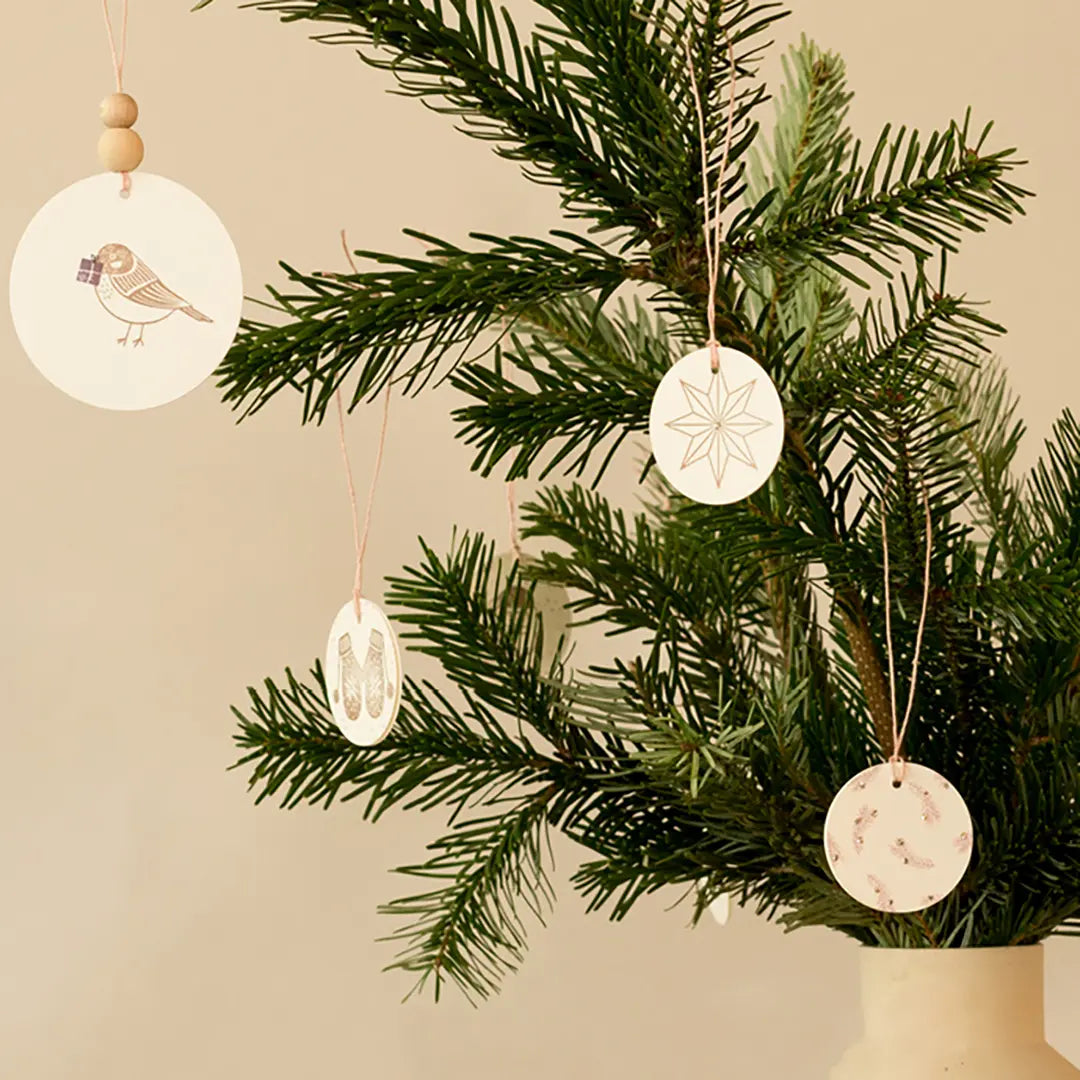 4. Small wooden beads also go wonderfully with the pendants. Thread them onto the twine and add even more value to your tree decorations.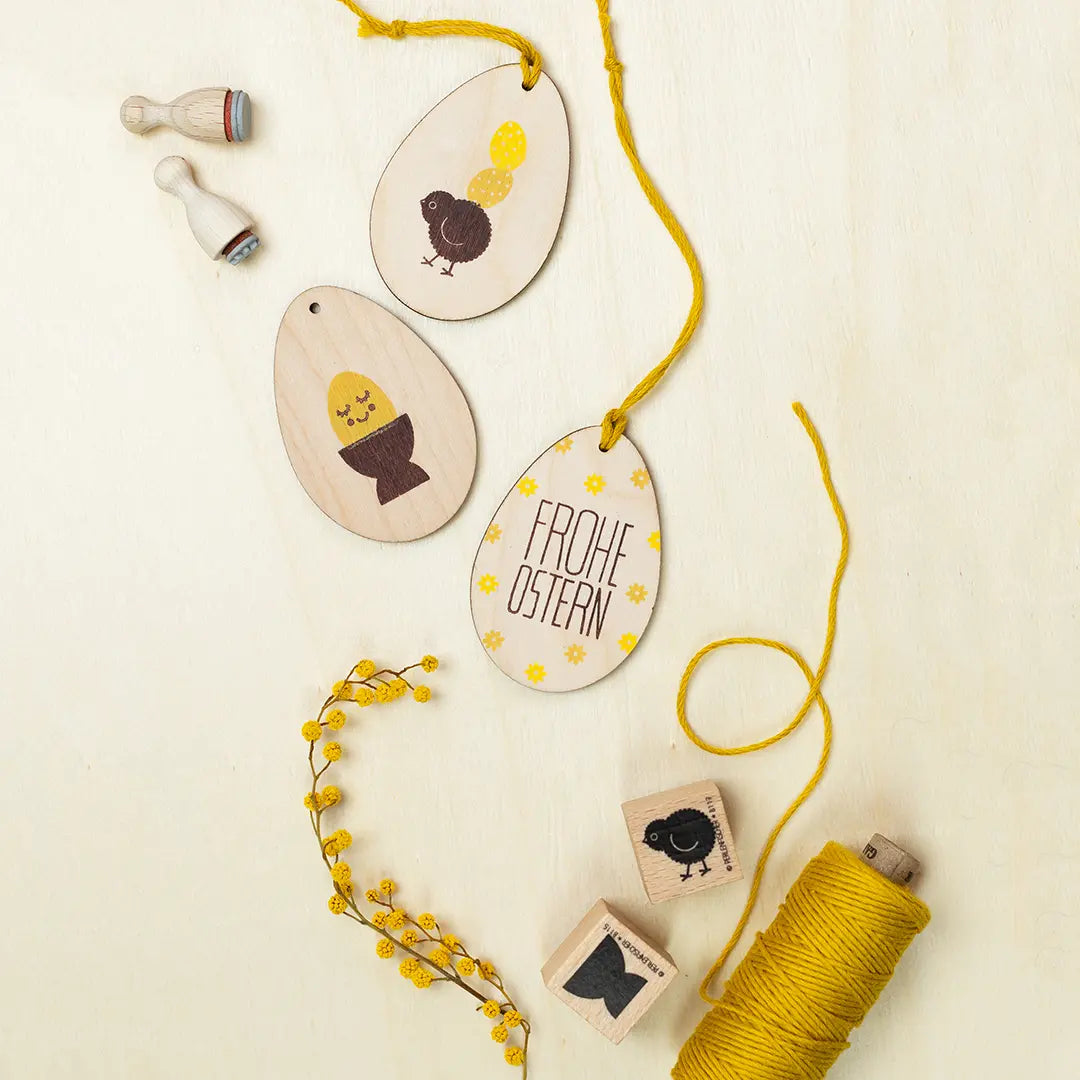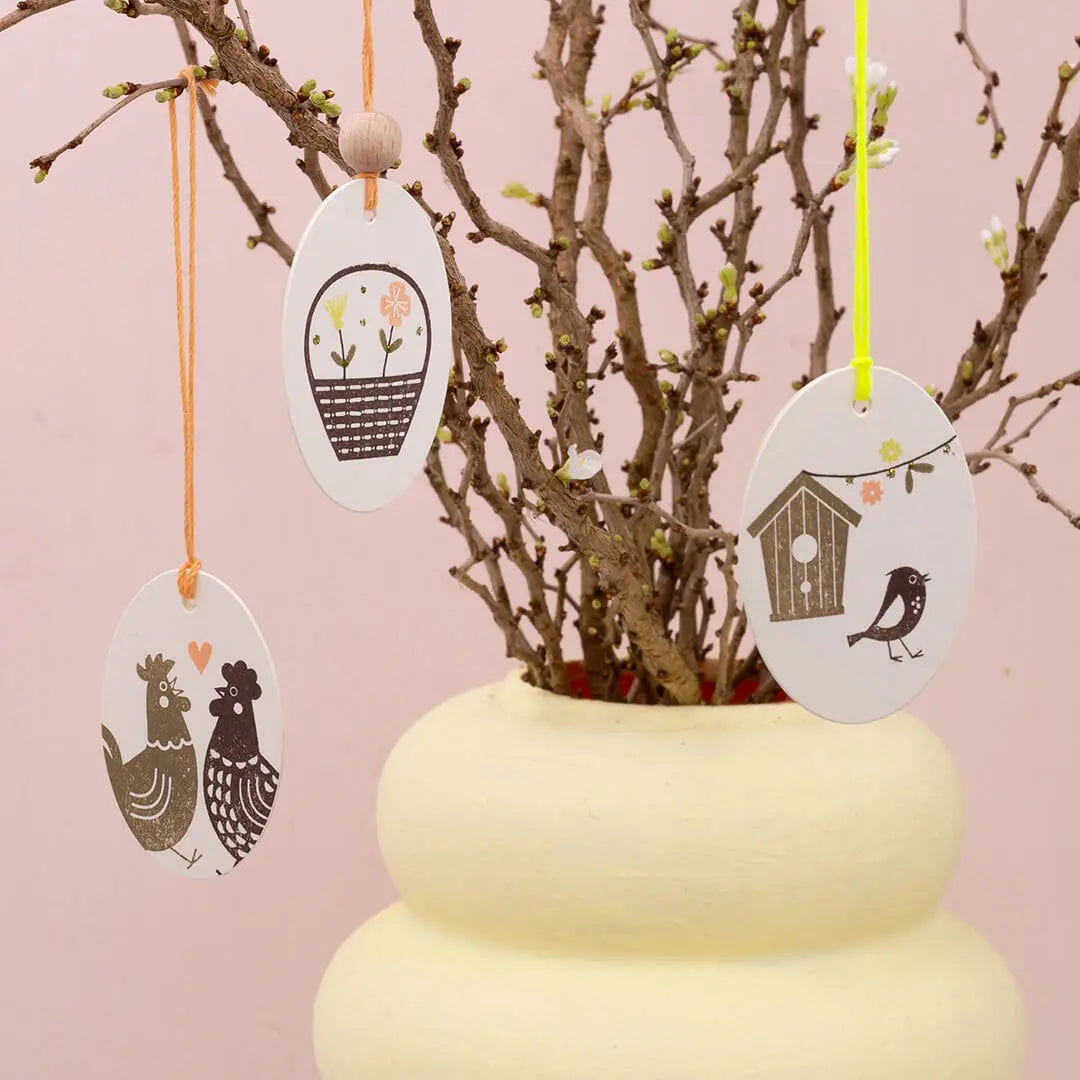 Easter pendant
Stamp wooden pendants for Easter
Our wooden pendants are a wonderful way to decorate your home for Easter with a spring-like and nature-related look. Of course, the wooden pendant in the shape of an Easter egg is perfect here. If you like, you can use them again every year and display them on the Easter bush or basket. Discover our great variety of stamps for Easter and let yourself be inspired!
Easter pendant with wooden beads
Wooden beads for Easter
Our oval paper tags are also perfect for stamping at Easter. You can also easily combine them with the small wooden beads and give your Easter bush an even more natural look. Such DIY projects for Easter are the perfect occasion to have a stamping afternoon with your children. Have a look at our children's stamps category and be inspired by our sweet children's stamp motifs!
Wooden pendants baby & wooden chain
Wooden beads for all kinds of occasions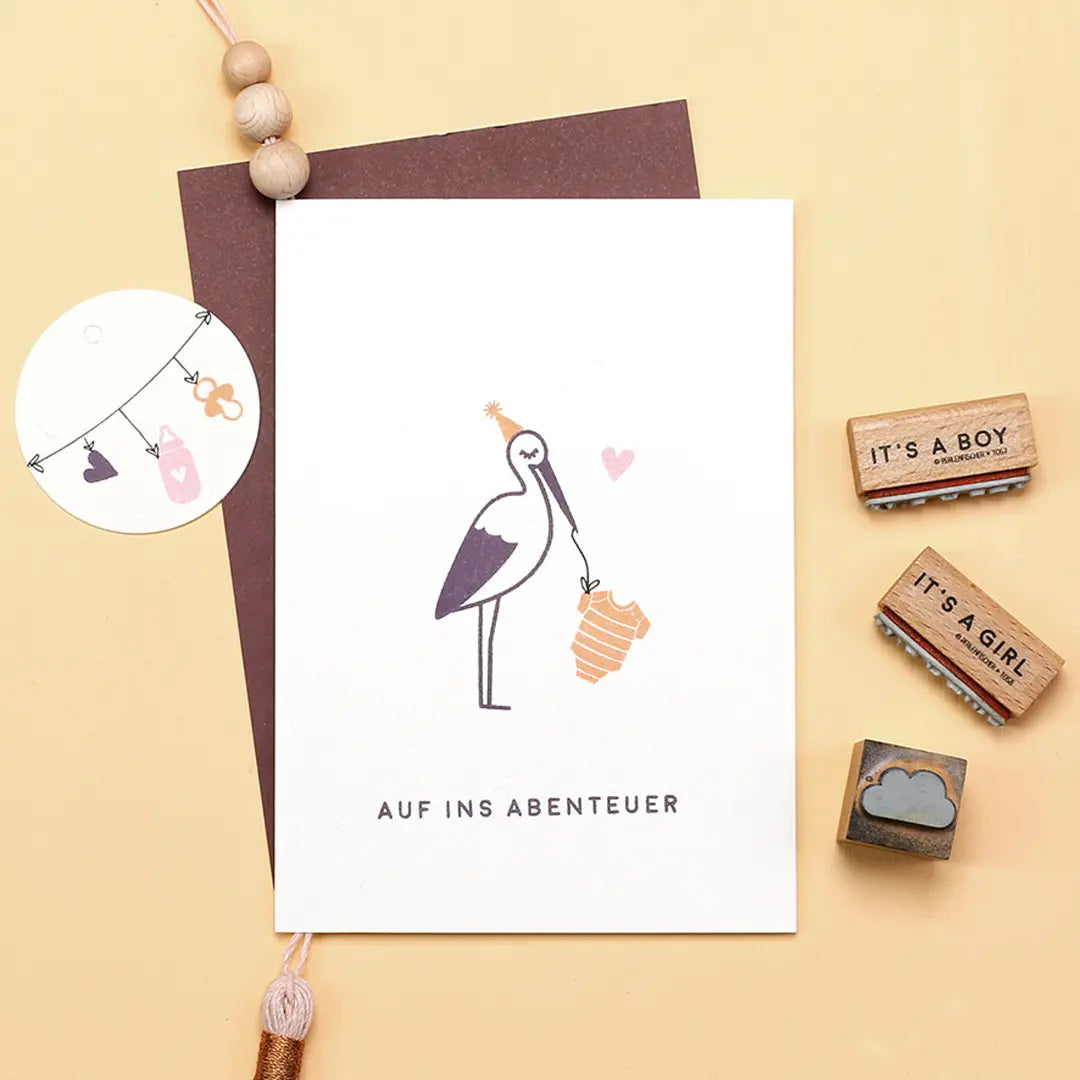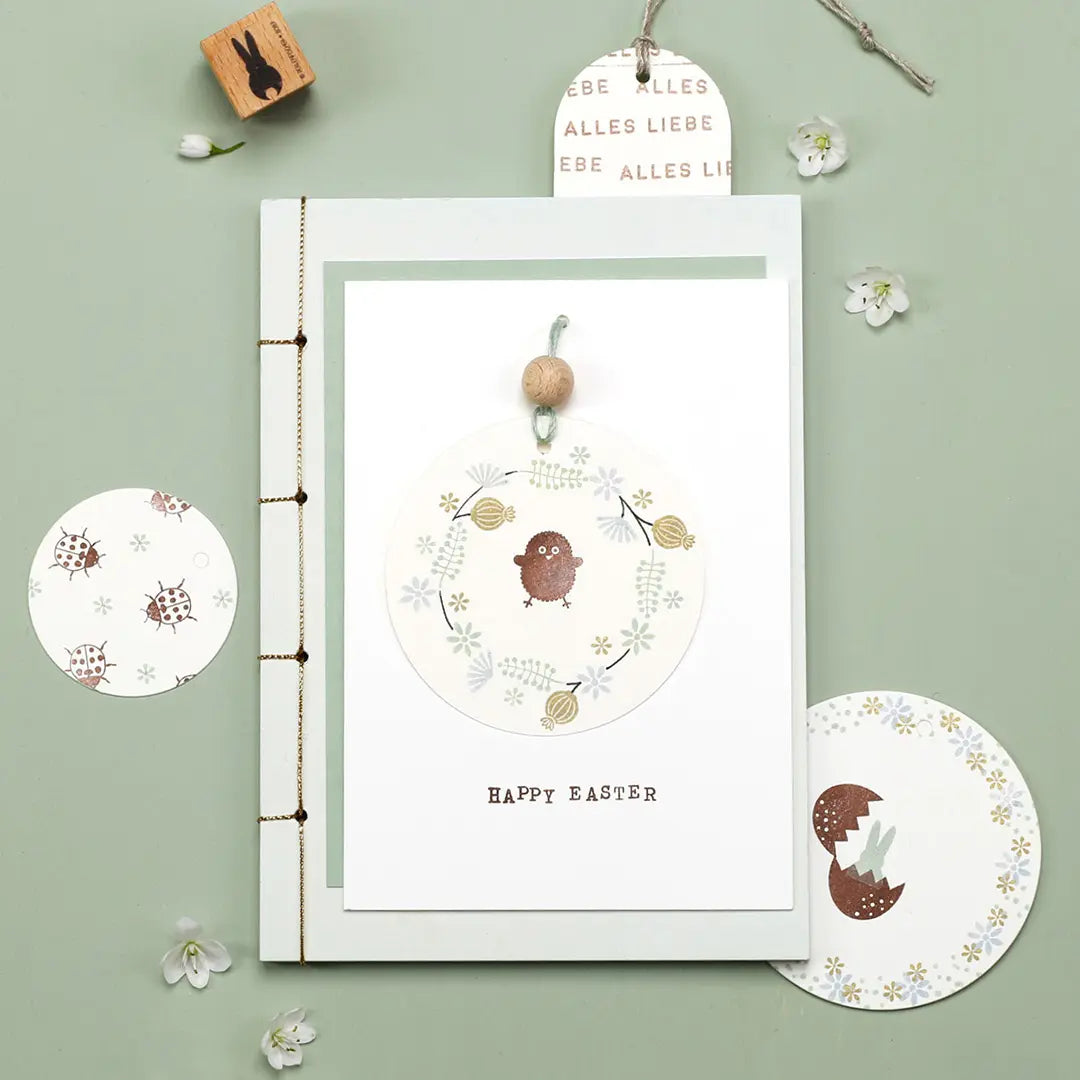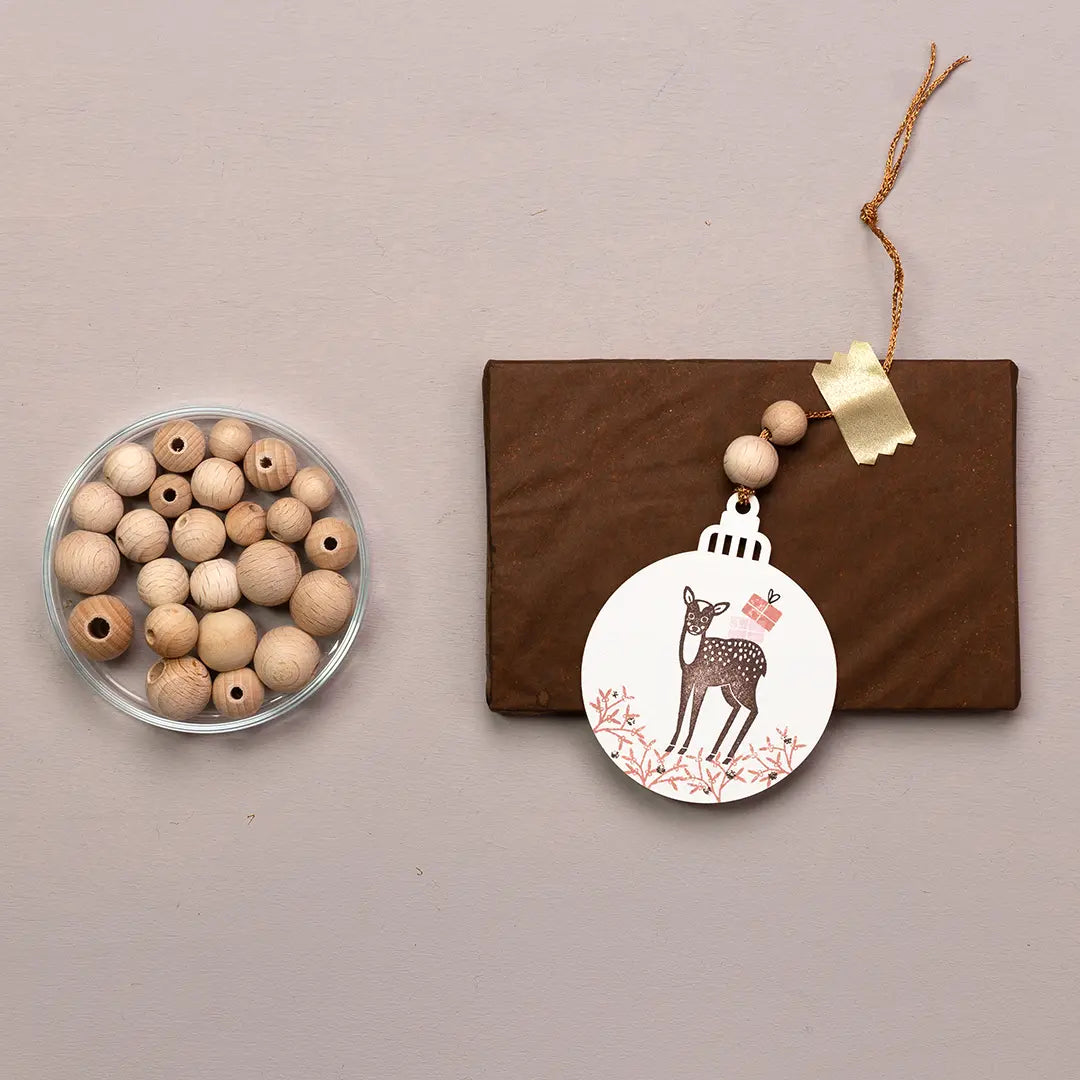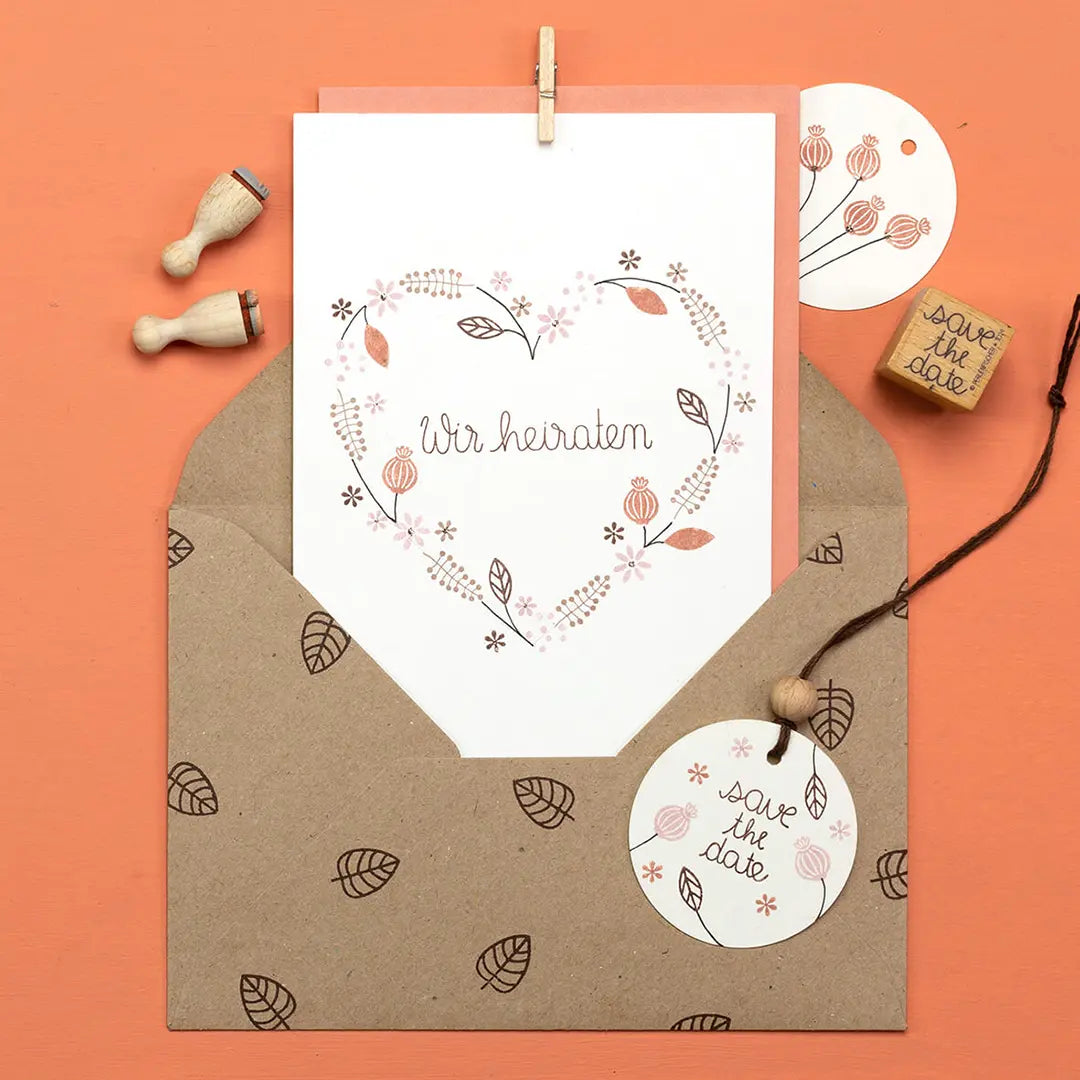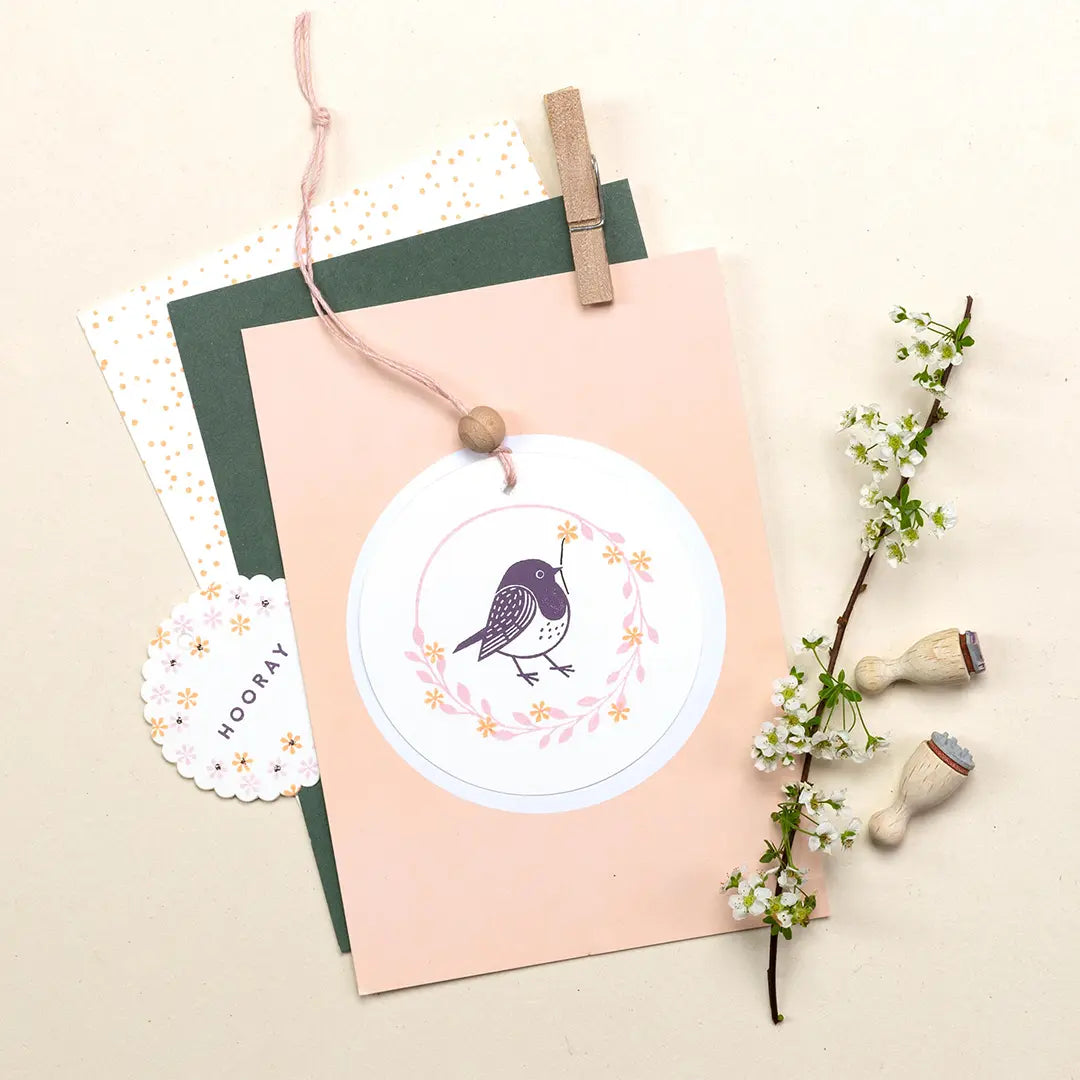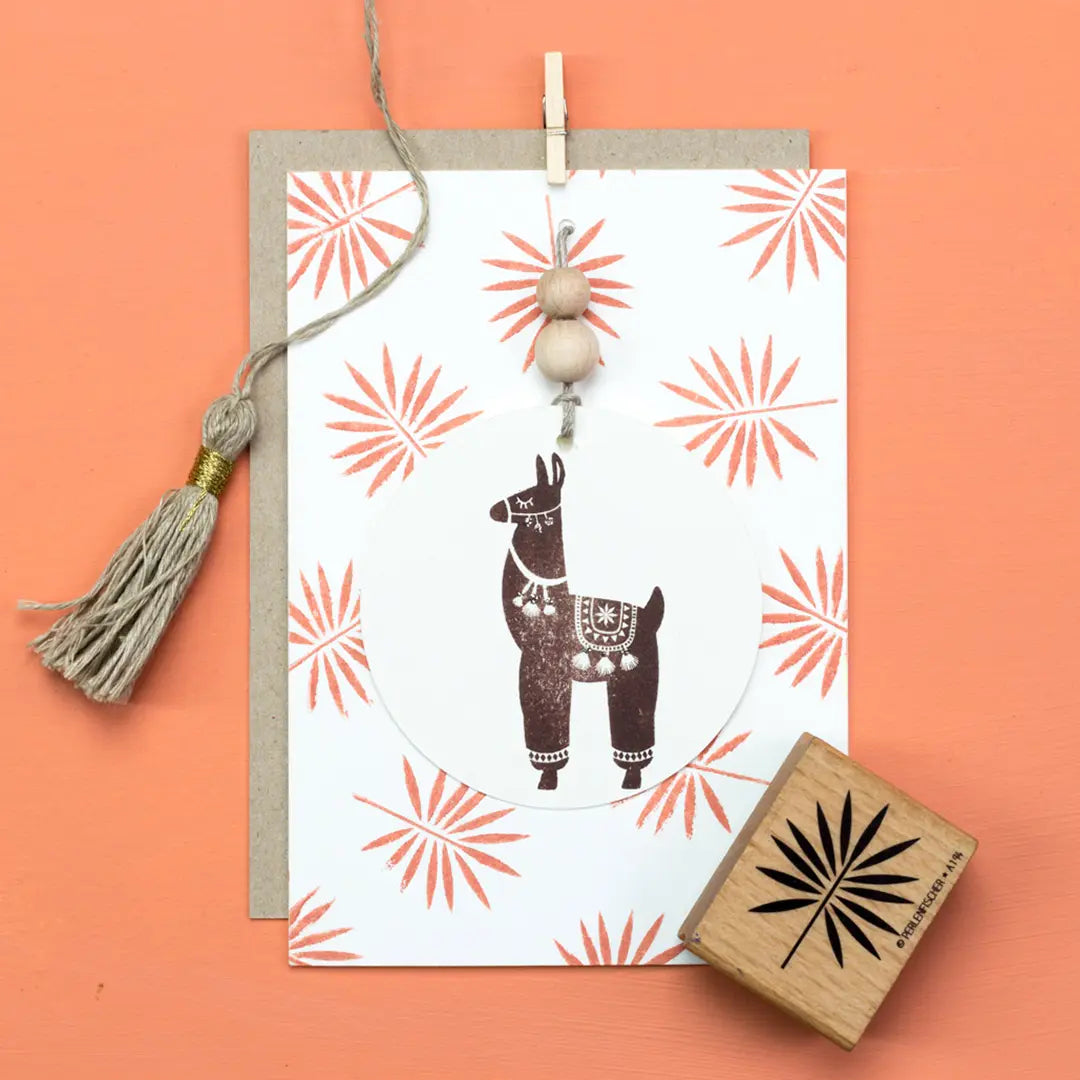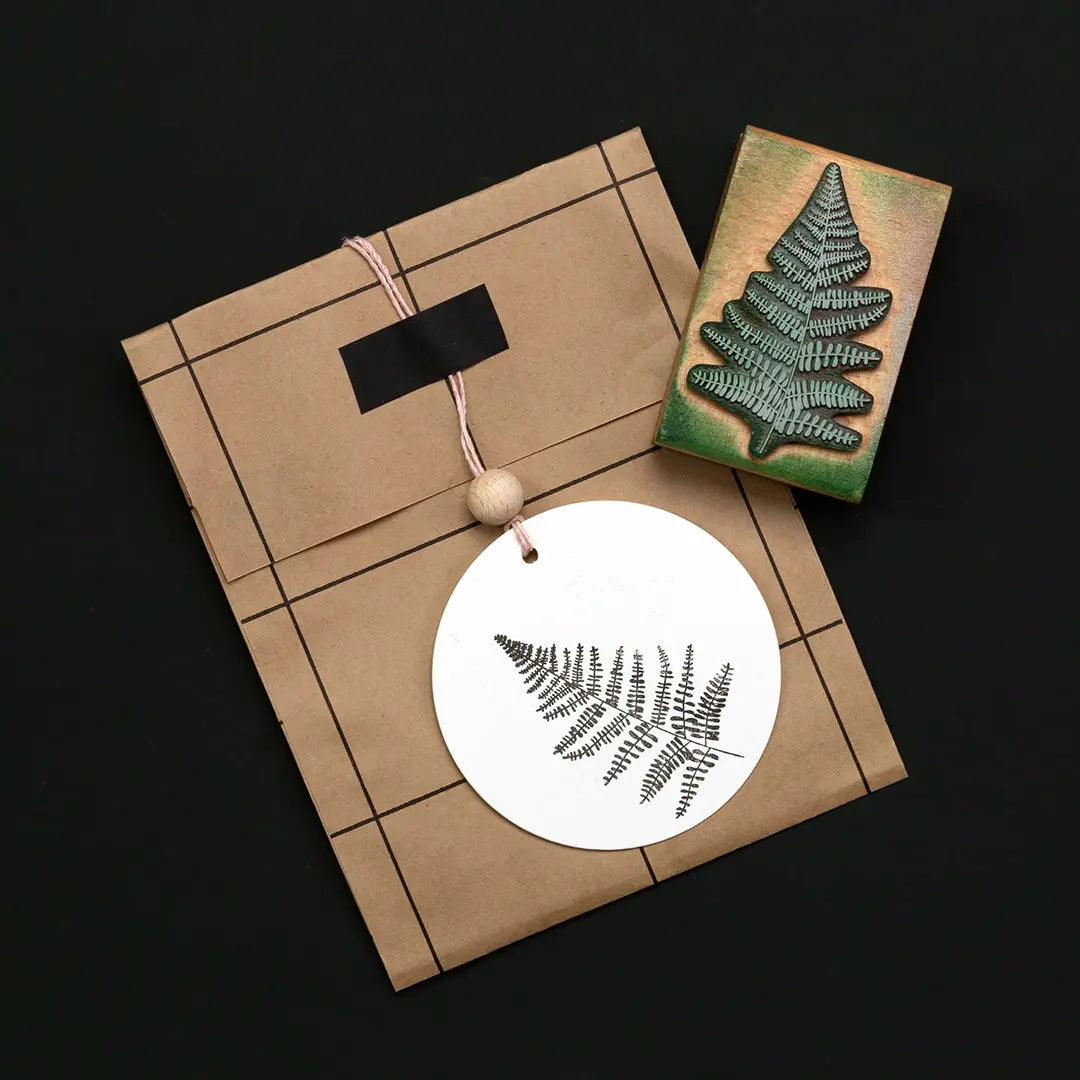 Stamp gift tags with nature motifs
Gift packaging with leaves & co
Upgrade simple gift packaging with your creative and self-stamped tags. As you can see, sometimes you only need a stamp motif, such as the fern leaf. Combine it with a wooden bead and your simple and beautiful present with a natural look is ready!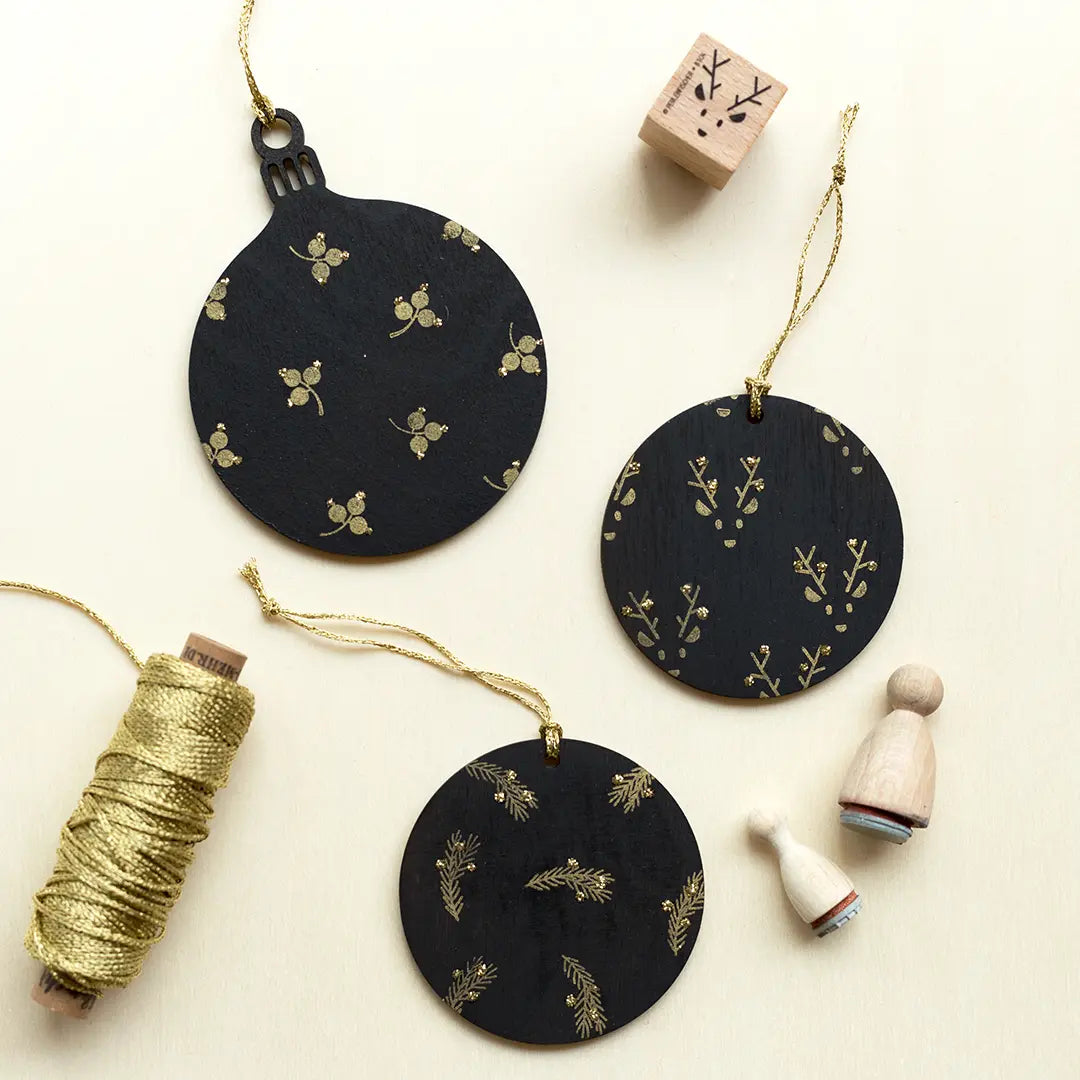 wooden pendant jewelry
Spray and decorate
You can easily spray the pendants with spray cans, then stamp them and decorate them with glitter glue as a highlight.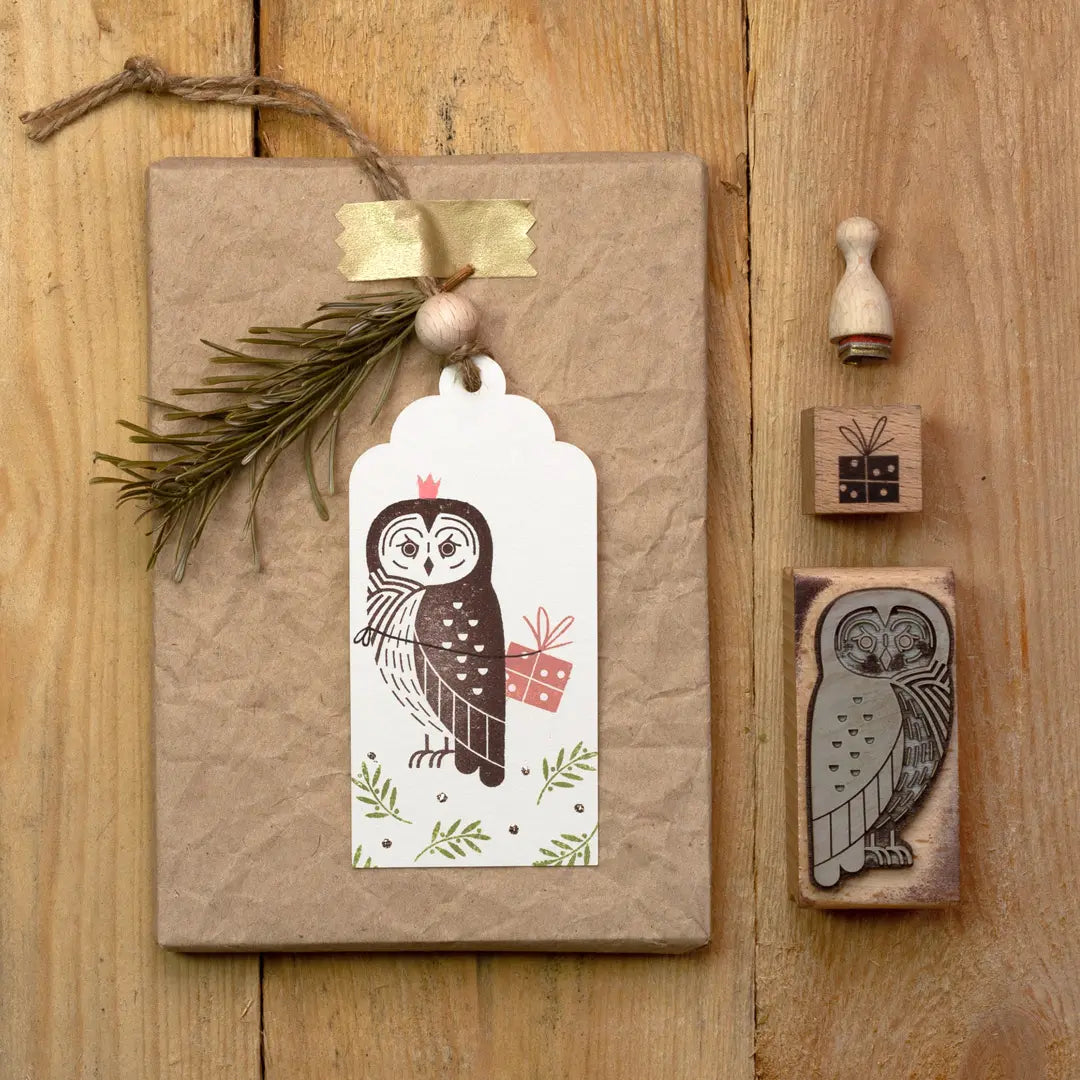 Gift tag with wooden beads and masking tape
Gifts unique pretty
We love the combination of individual gift tag, high-quality wooden bead, simple yarn and the stylish and simple attachment using the shimmering masking tape. We have many different colors that can be perfectly combined with wrapping paper of your choice.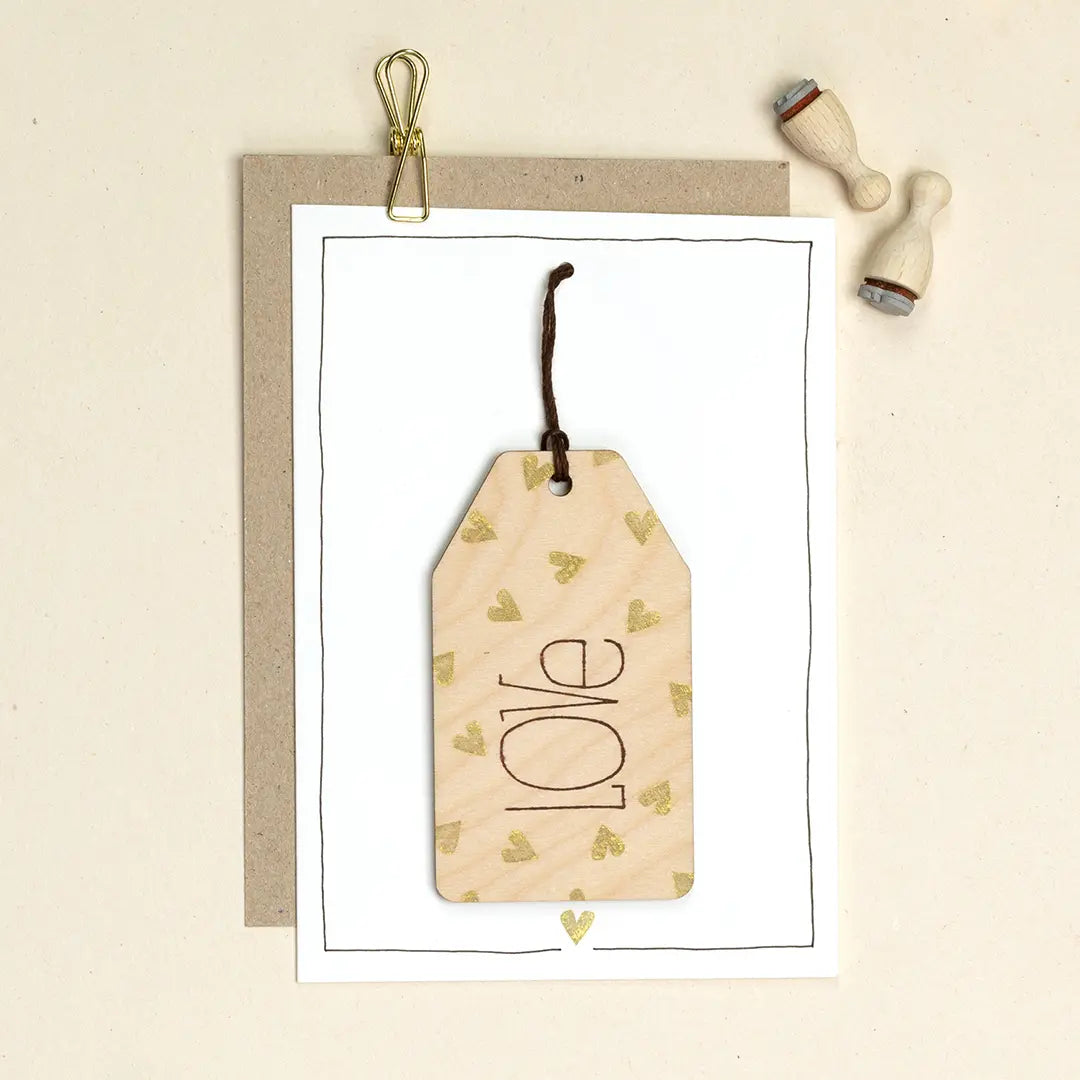 wooden pendant wedding
Love motto pendant
You can stamp our wooden pendants with all sorts of loving motifs. At the wedding, they are ideal as gift tags, place cards and decorations. For many more warm words to stamp, you are welcome to browse our Text Stamps category. You can find all other lovely stamps related to the motto wedding, Valentine's Day and Co. at: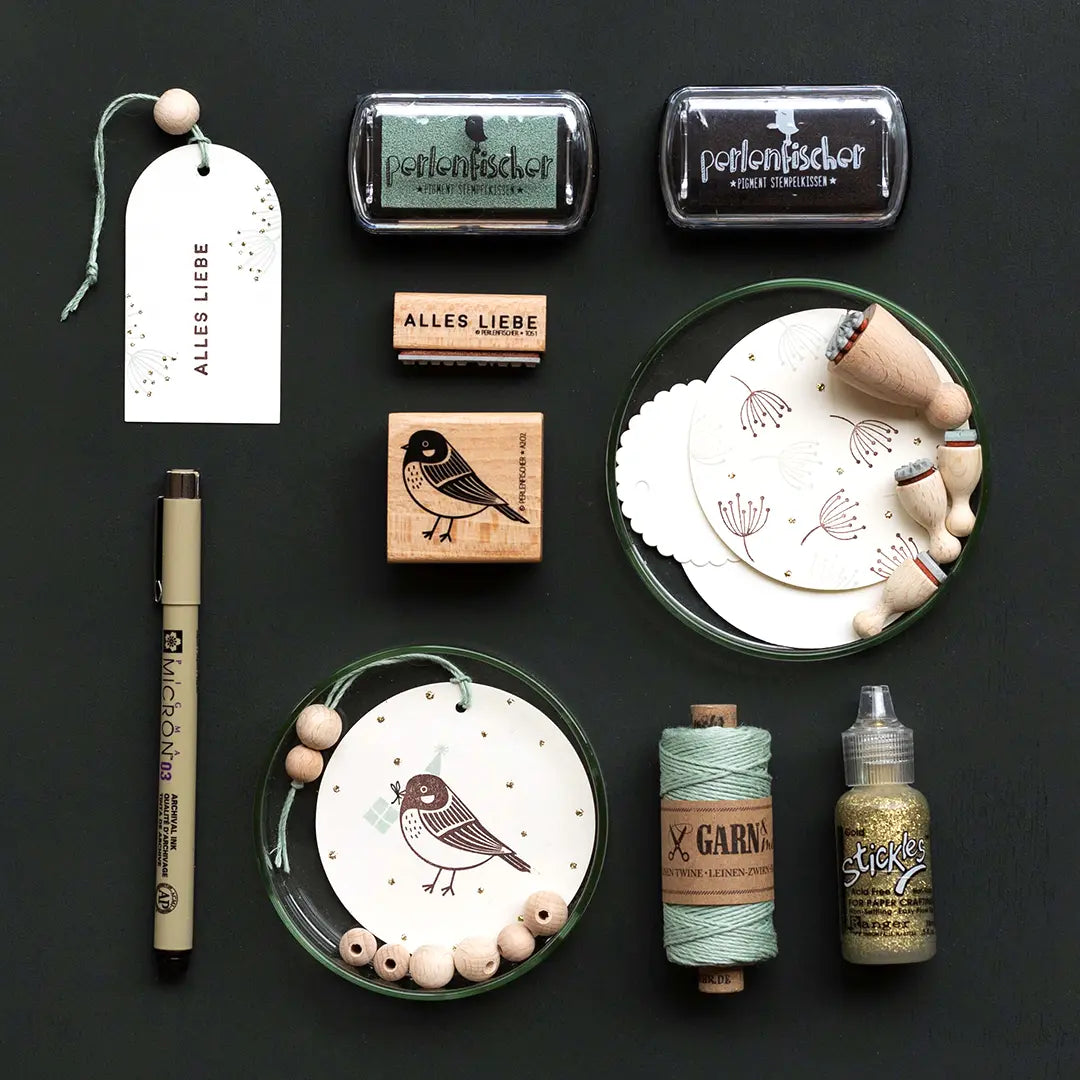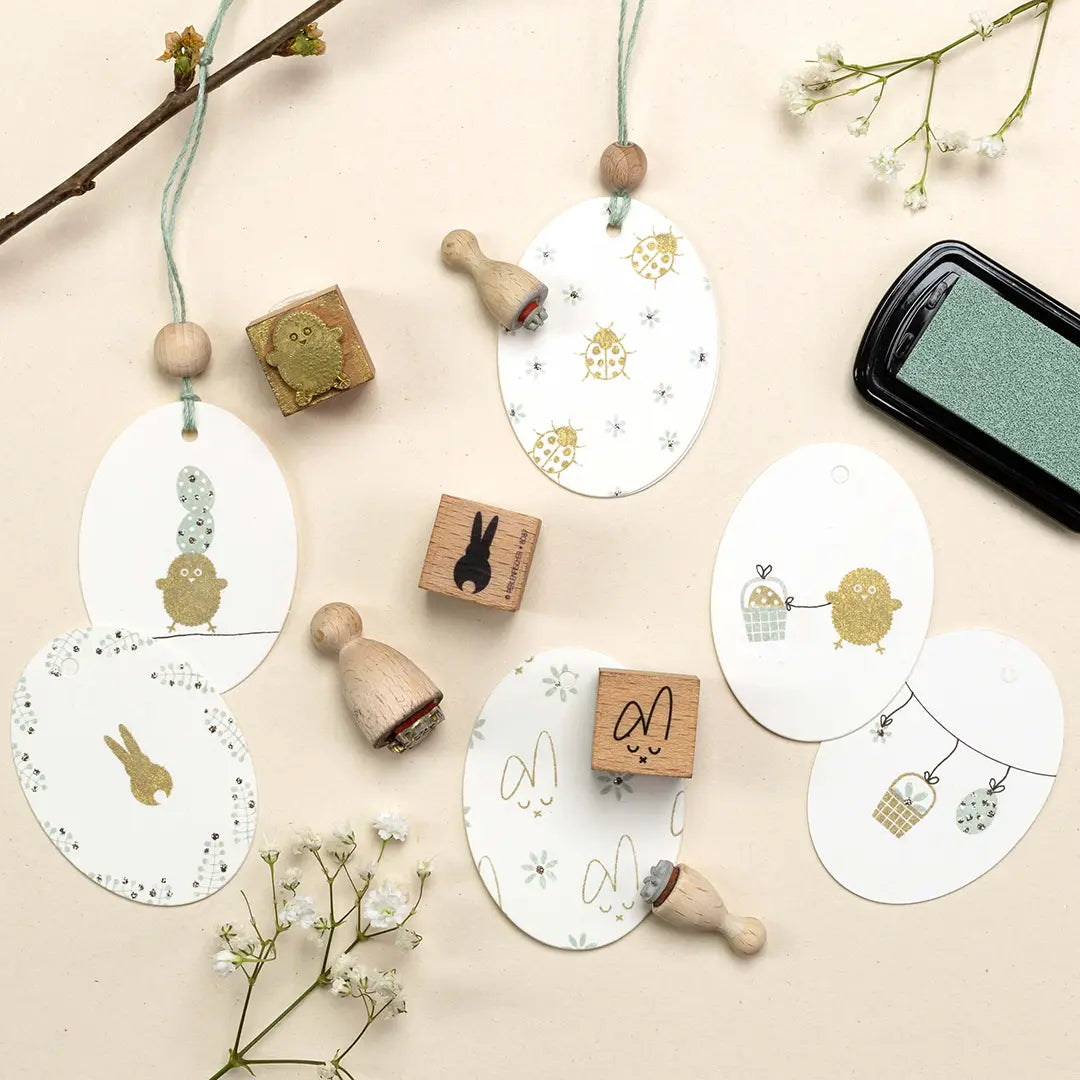 Gift tags Love
Stamp set with wooden beads
This stamp set was put together with great attention to detail. The set is suitable for various occasions, as the included stamp motifs, stamp colors and product materials are simply simple and beautiful and can therefore be wonderfully combined. Here the wooden beads complement or underline the natural look perfectly!
Easter pendant
Easter stamp set
This stamp set contains everything you need to decorate your Easter bush in a spring-like and nature-related way. Here, too, the wooden beads fit perfectly with the branches and bushes and also ensure that the paper tags are weighed down and do not fly around so easily.