Animal stamps for big and small
Whether individually or in good animal company: Our animal motifs are wonderful ambassadors for greetings, congratulations and gift decorations.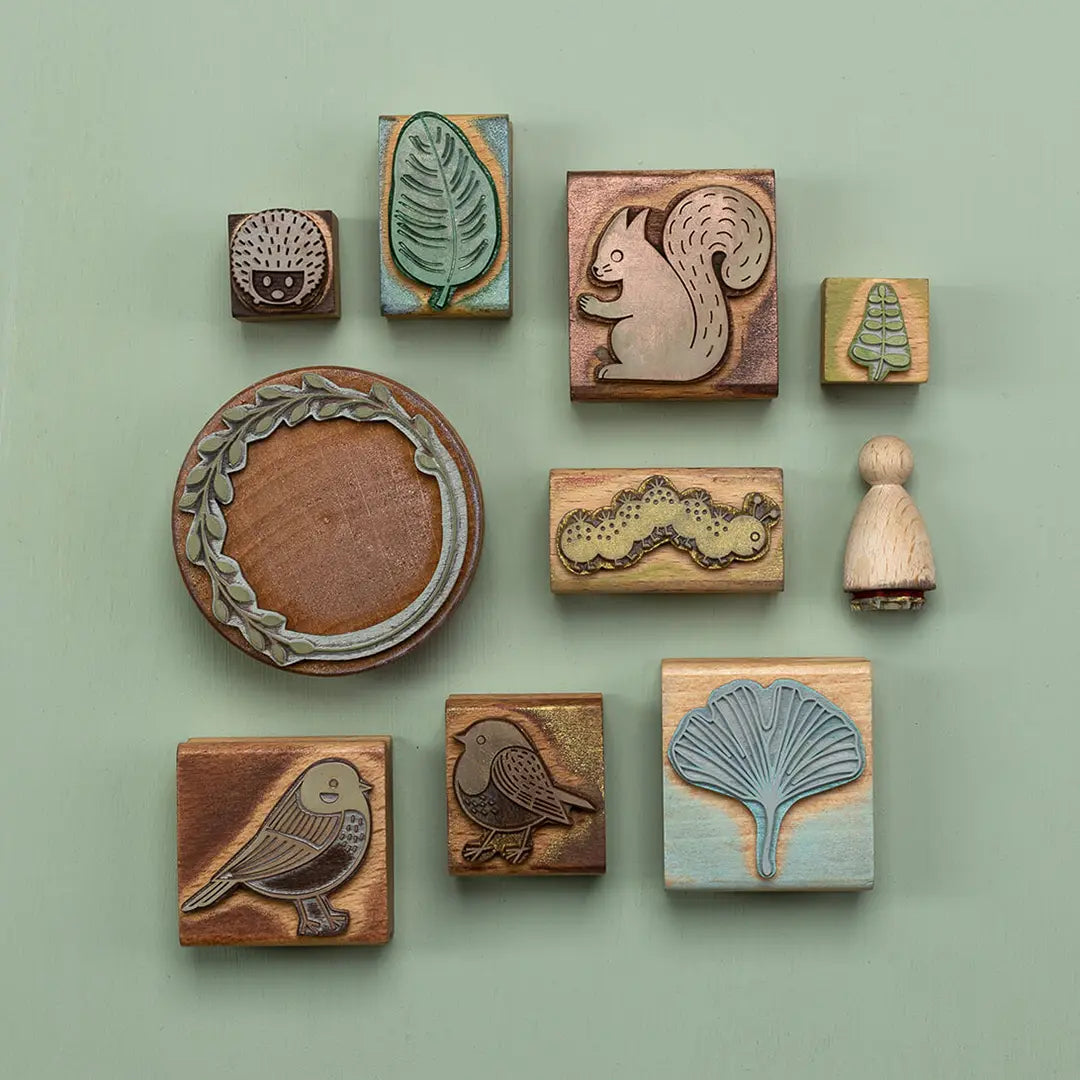 Which animal stamps does Perlenfischer have and what can they be used for?
Our animal stamp selection
The love for animals is also reflected in the number of our stamps. We have around 150 different animal stamps on offer and the selection keeps growing from collection to collection. You can hardly limit the use of our cute earthlings. We use them for all sorts of occasions and designs: such as birthday gifts, festive Christmas cards, on Easter bushes, for lovely wedding invitations or even spooky Halloween decorations. Animal stamps are not only great fun for adults, children can also let off steam creatively with stamping. So let us inspire you!
Stamp animals for birthday, elephant stamp dolphin stamp and co.
Stamp invitations or birthday cards with animal stamps
Stamp a variety of birthday cards with animal motifs. Have the animals hold balloons or place small stamped gifts on their backs. You can also design creative, cute and fun invitations in combination with our invitation stamp and our huge selection of animals. Take a look at our birthday stamp category, where you will find great stamp designs to combine.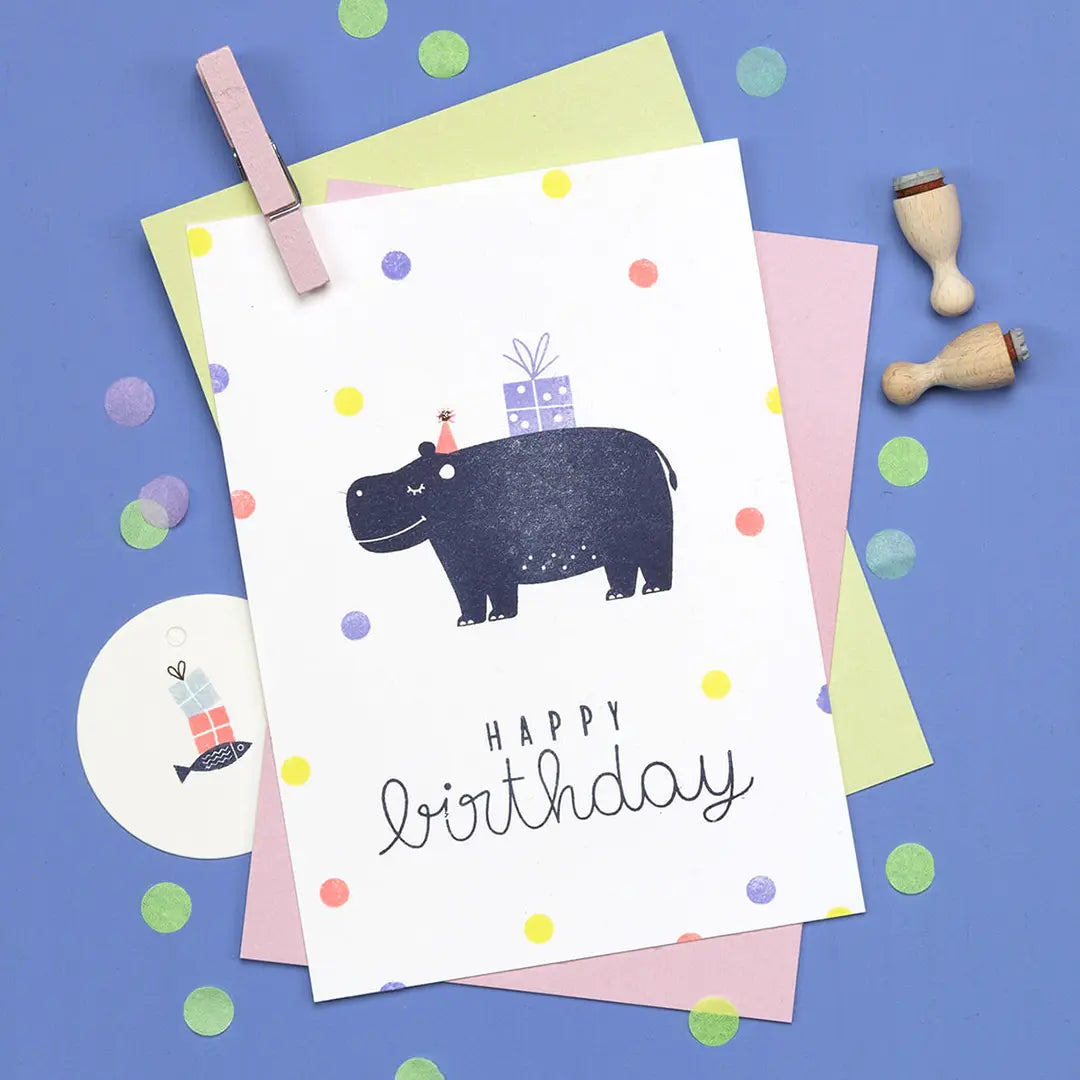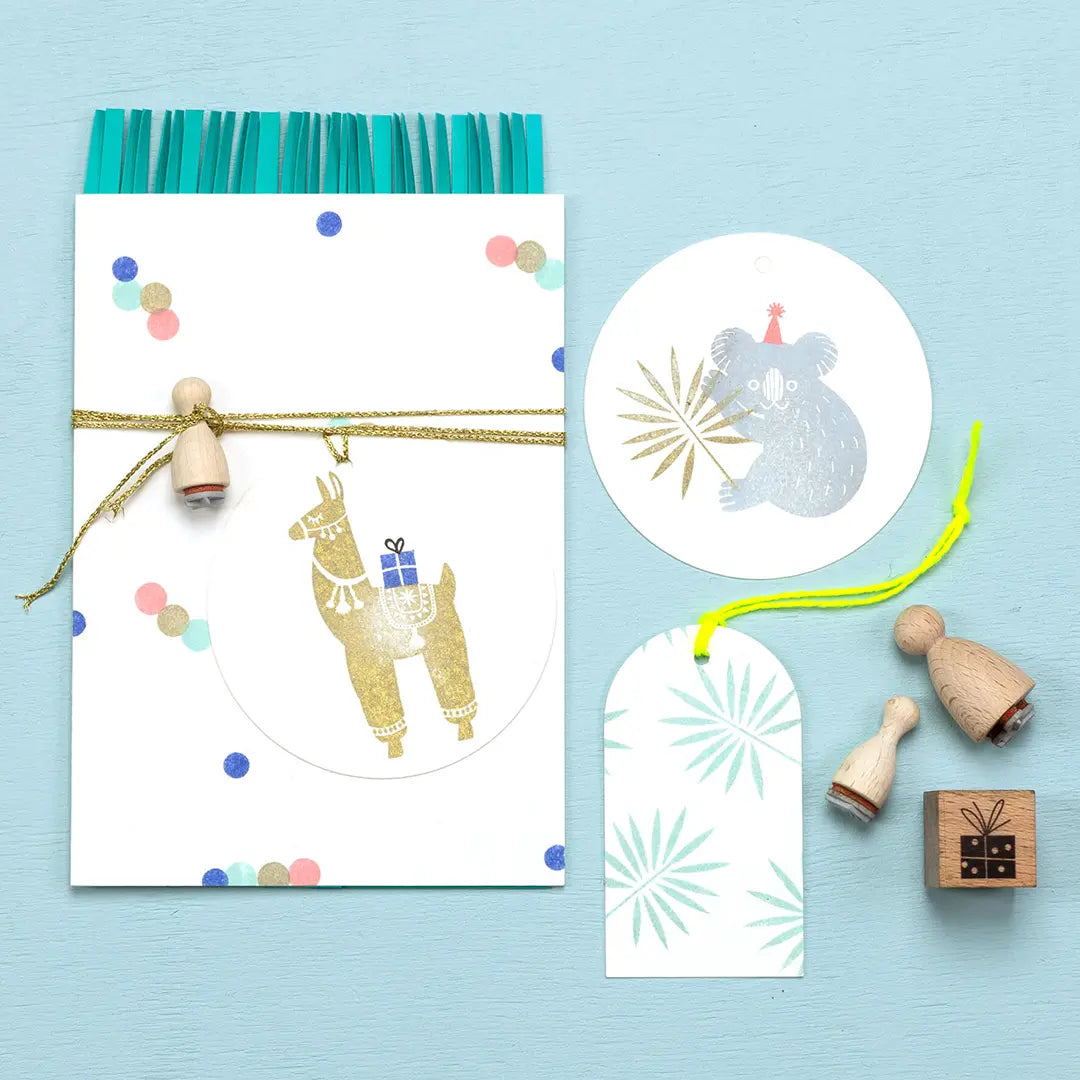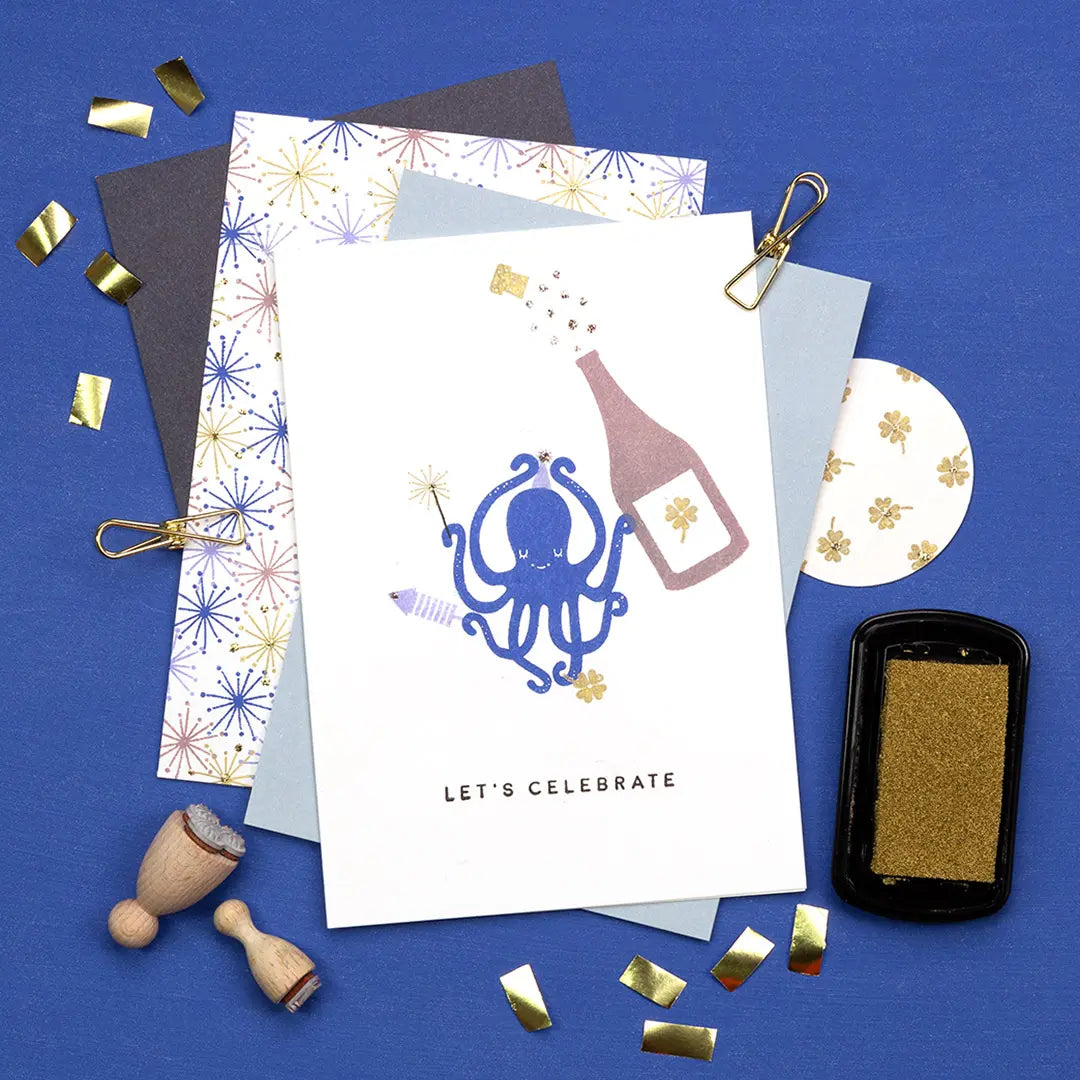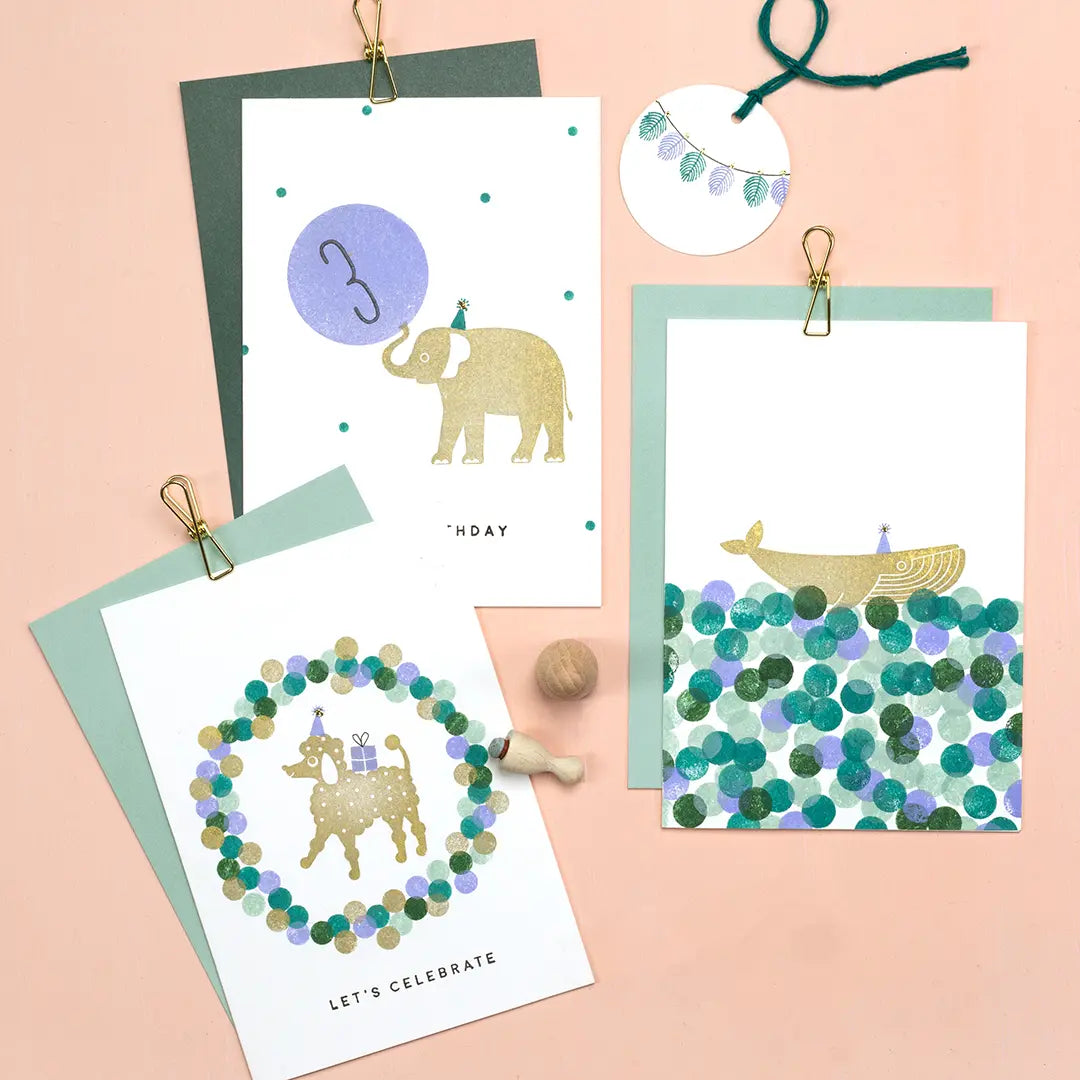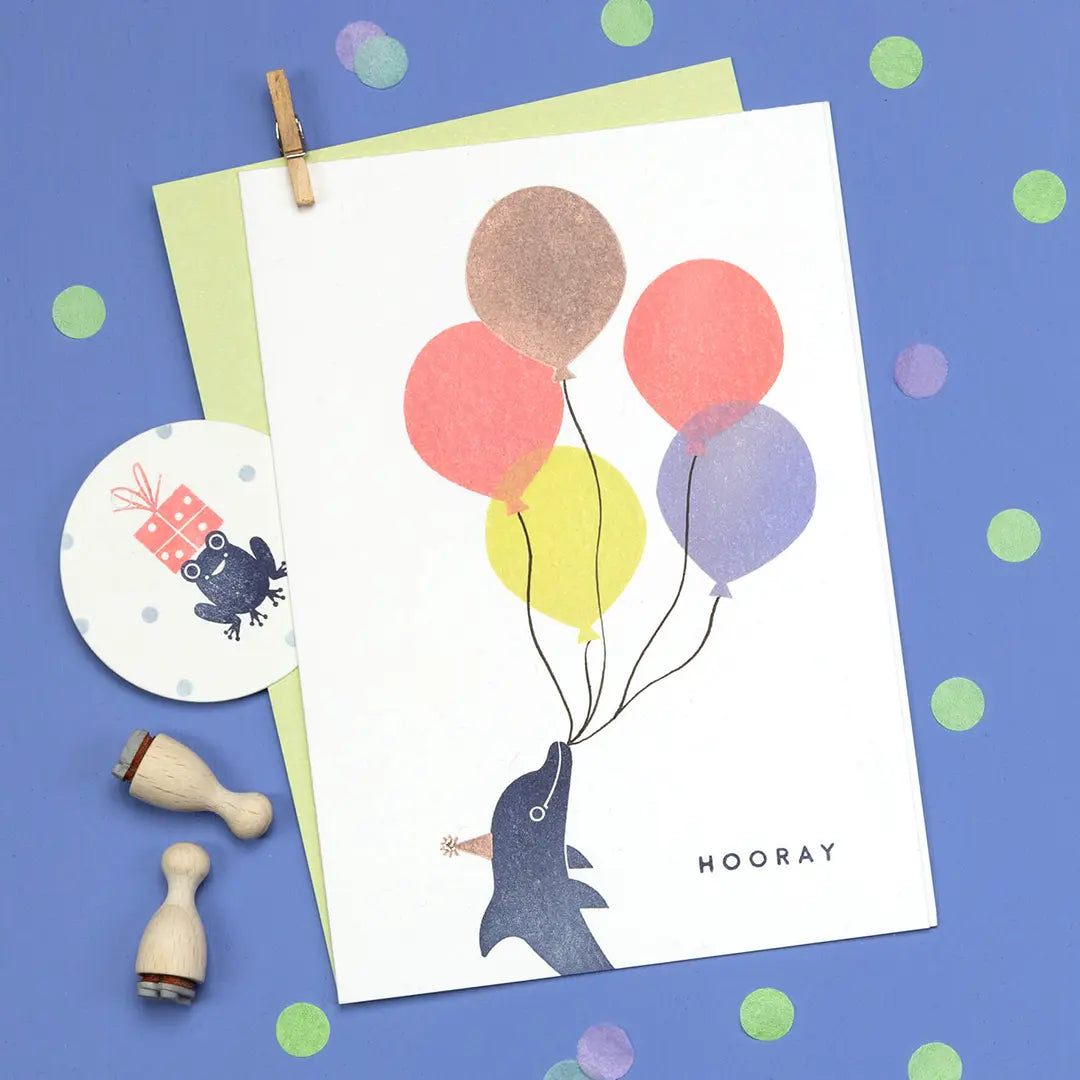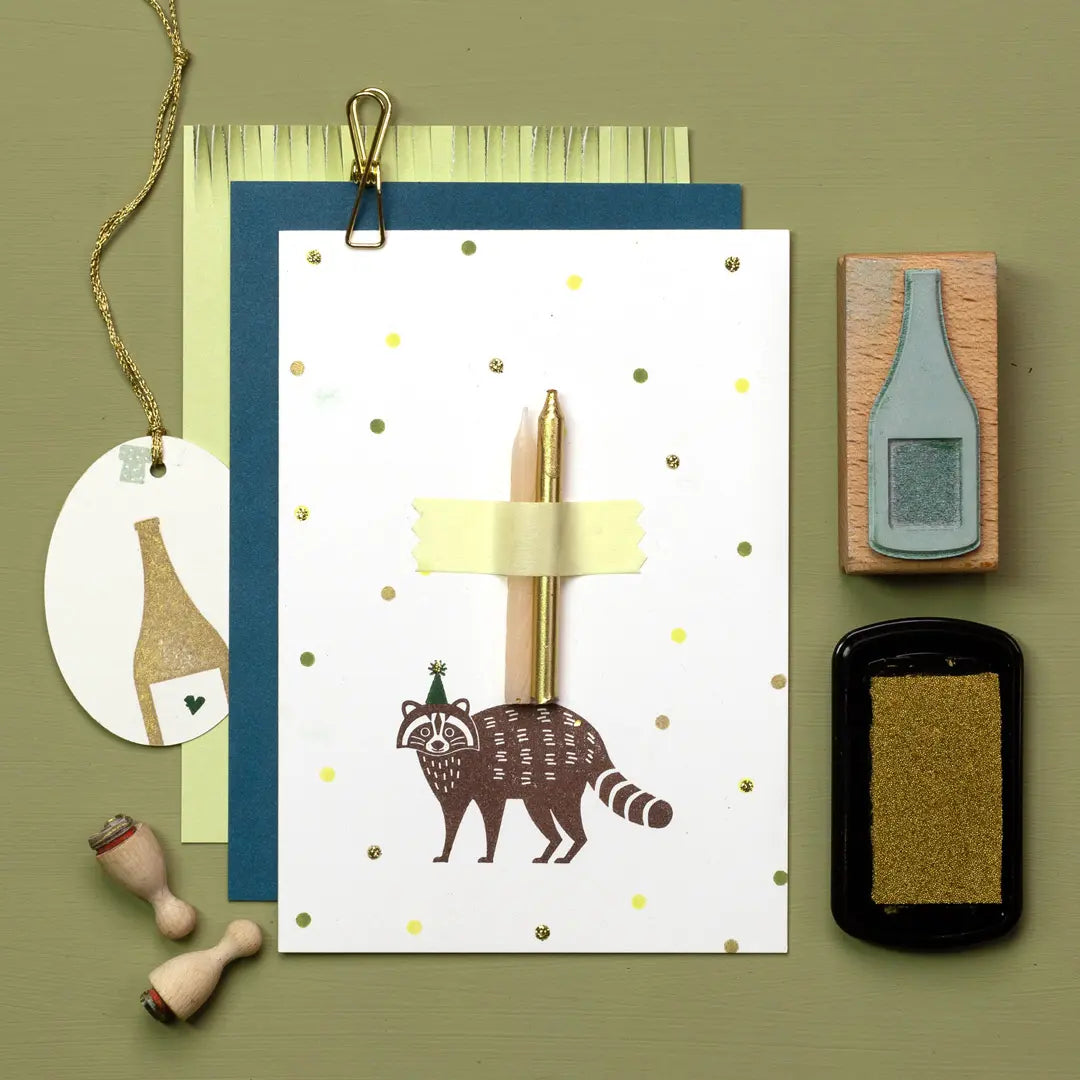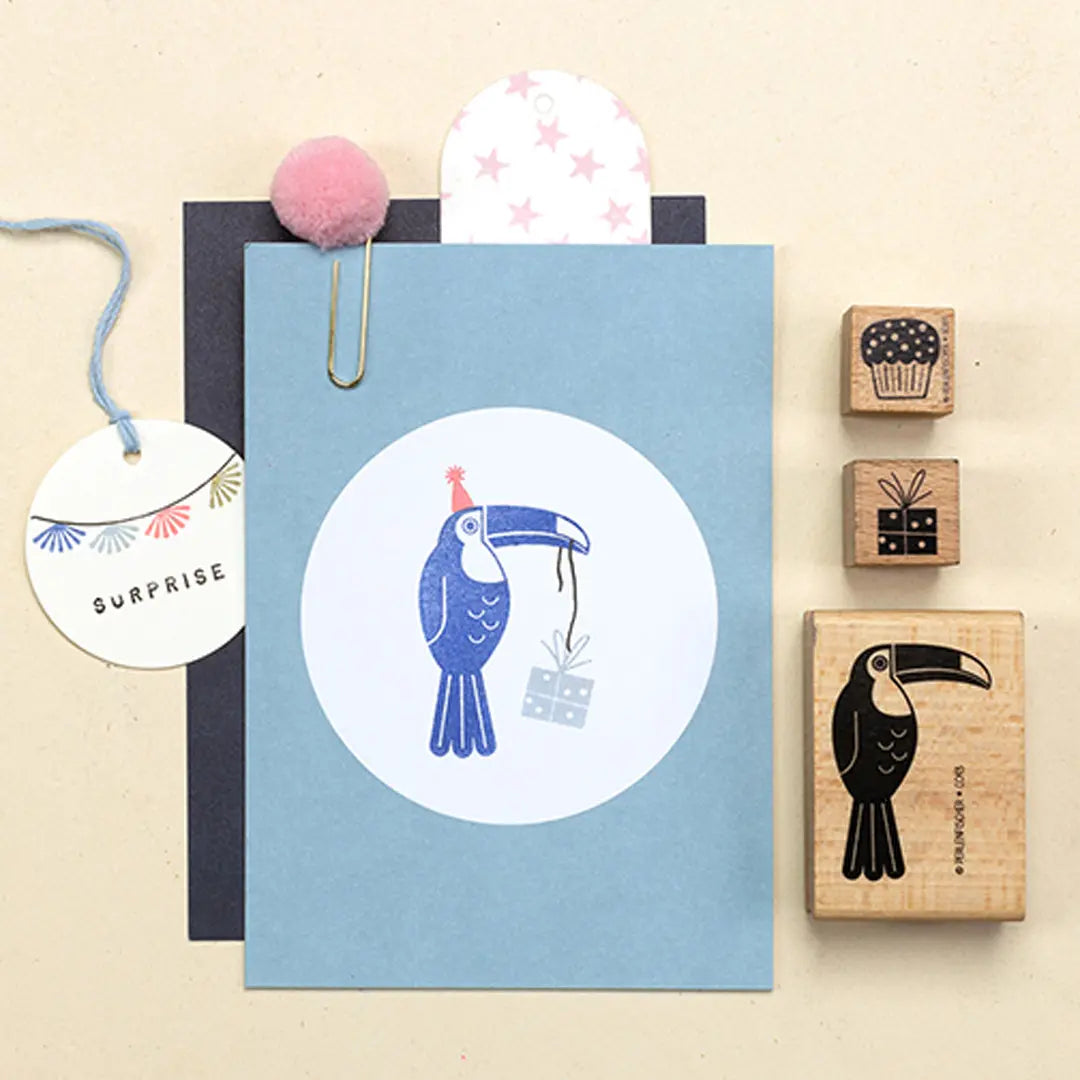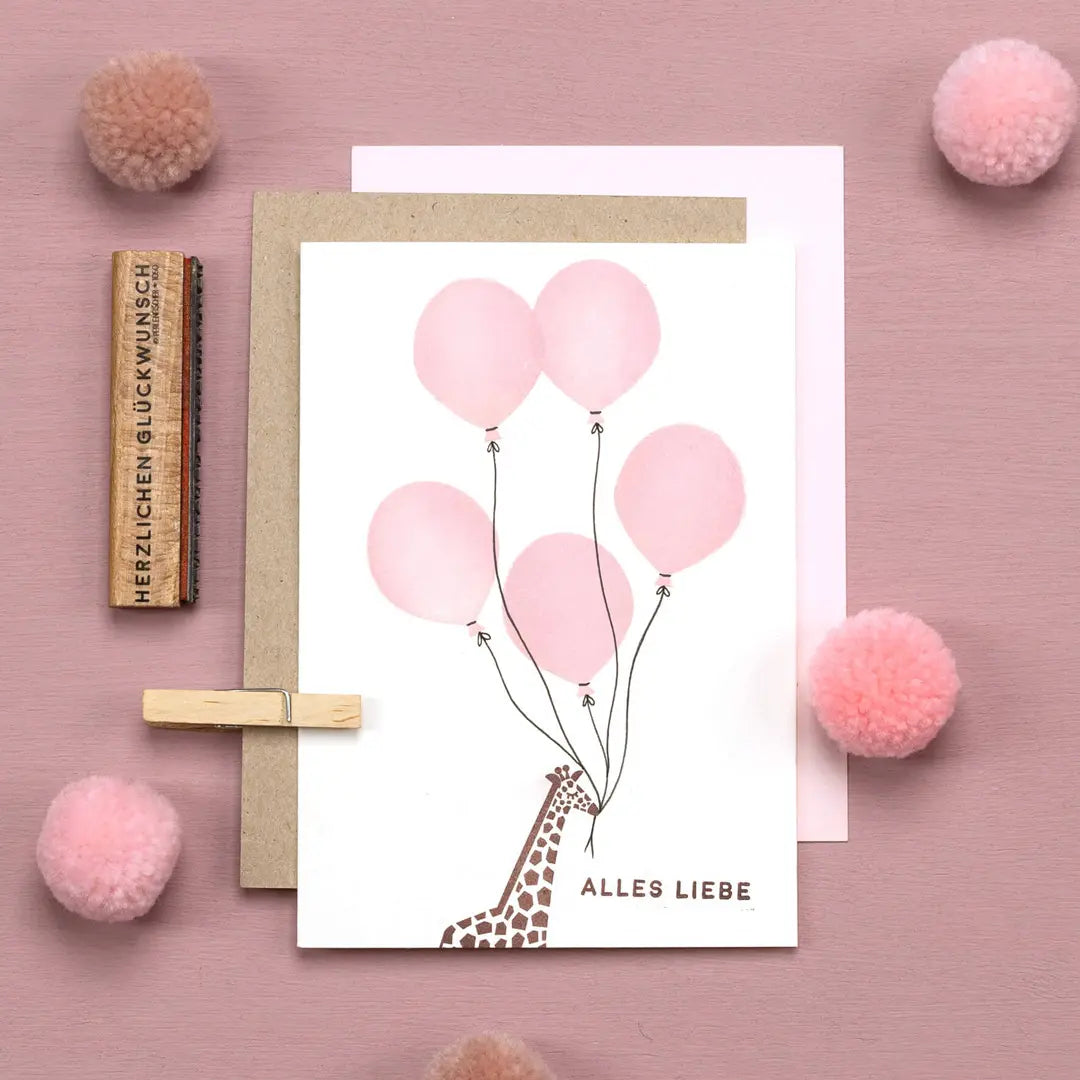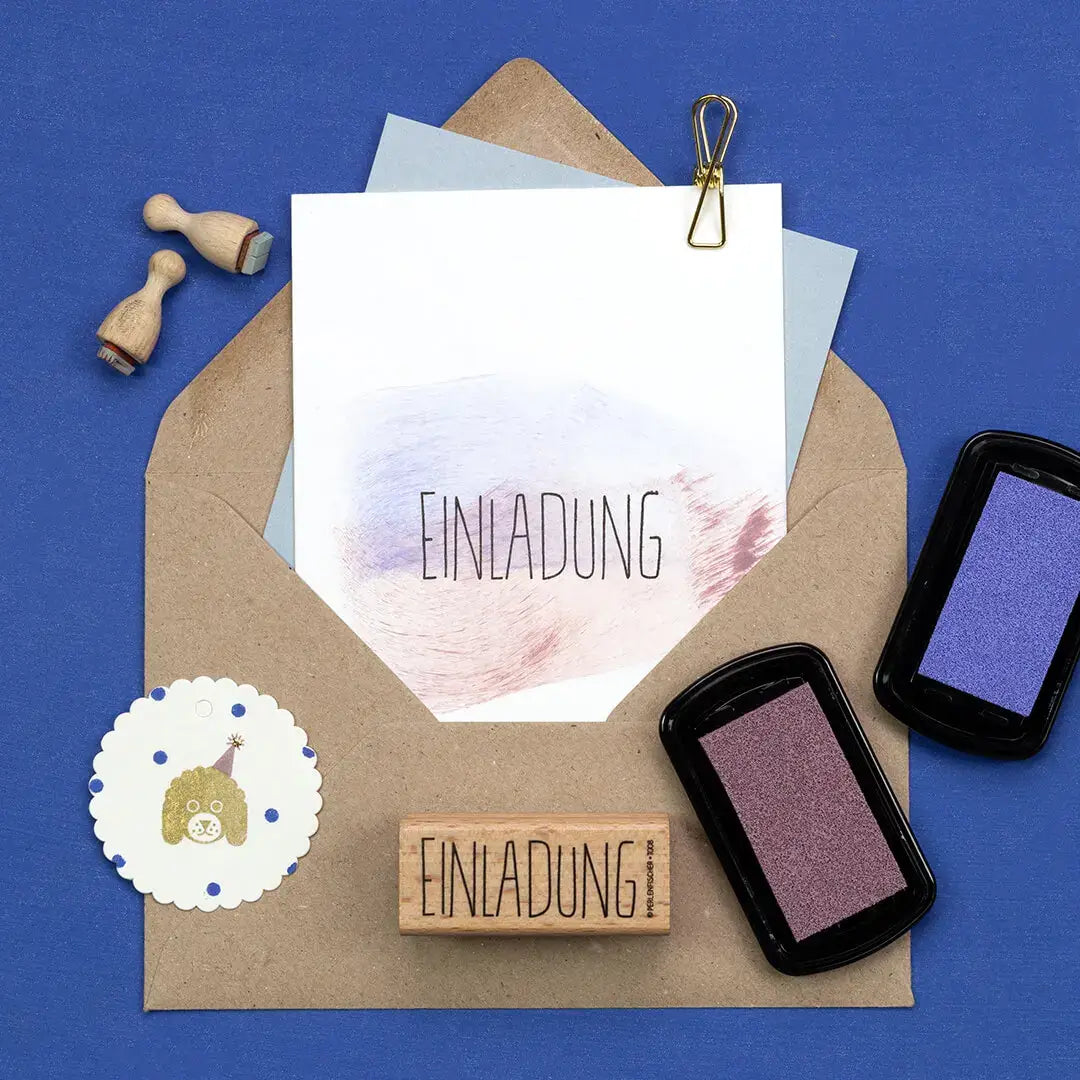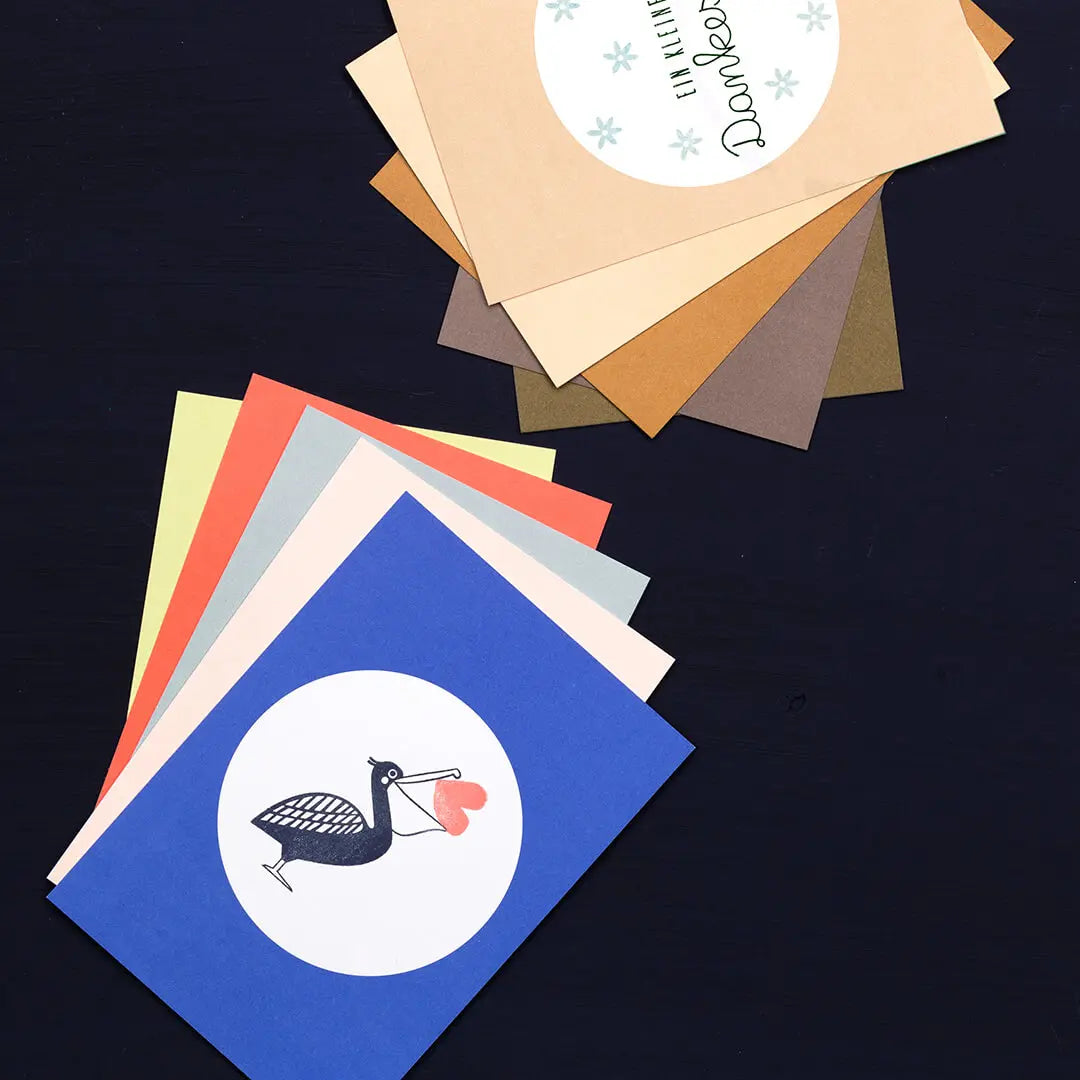 How to use animal stamps to stamp custom greeting cards?
Cards with animal stamps
There are a variety of ways you can showcase our cute animals on a card. Of course, it depends on how big the animal is. Depending on the situation, you can place it as the main subject on the card, for example. We like to give our animals sweet little things, such as gifts and co. on their backs or put a party hat on their heads. On the other hand, we like to stamp our smaller animals several times next to each other, so they just look even cuter.
We usually give the cards the finishing touches by adding a greeting with our text stamps under the little animal.
You can find ideal stationery that can be stamped perfectly at:
Spring animal motifs such as butterfly stamps, bee stamps and ladybugs
Stamp animals in the garden and around spring
You will find quite charming animal motifs on the theme of spring and garden. You can find our entire selection in the category Stamps Spring & Summer.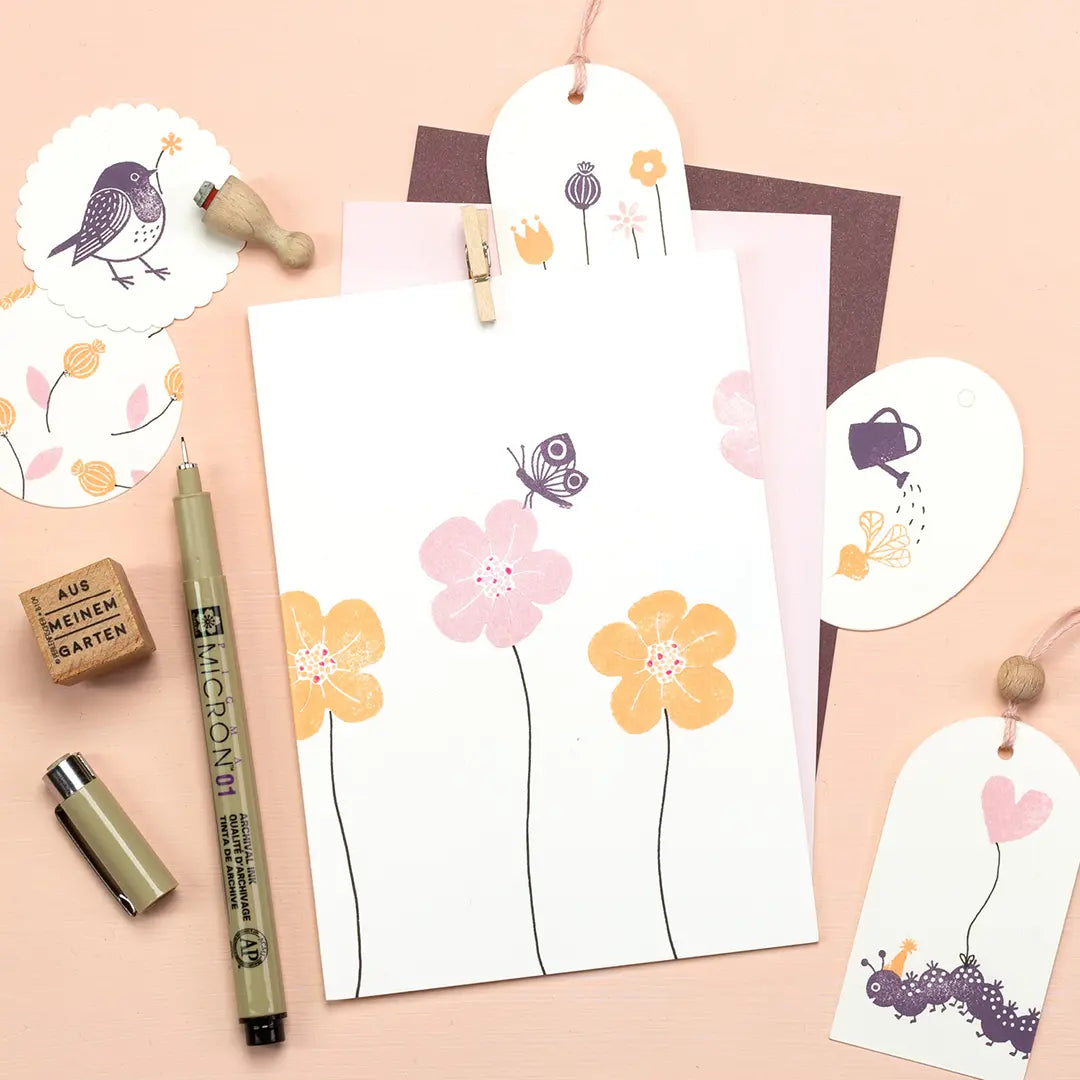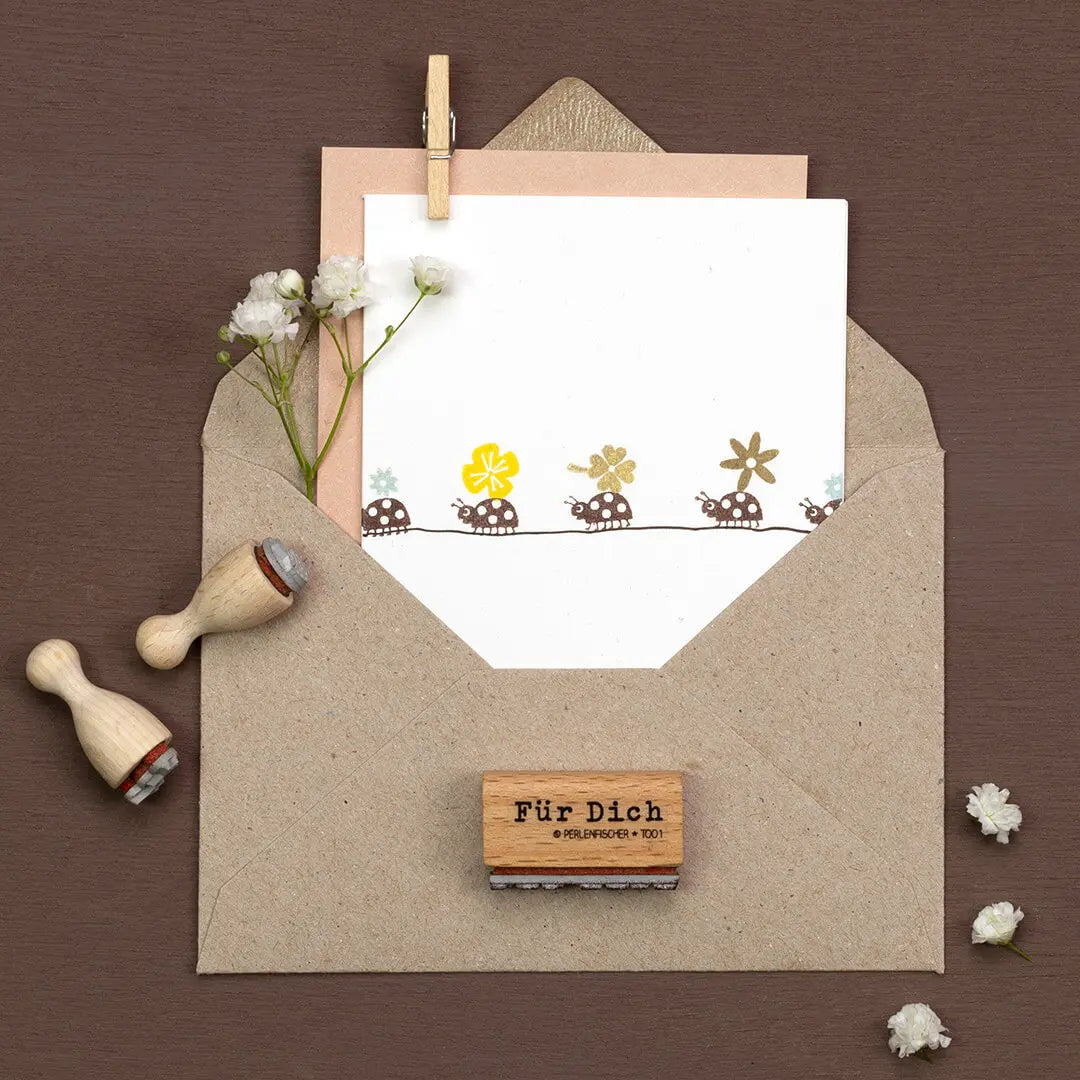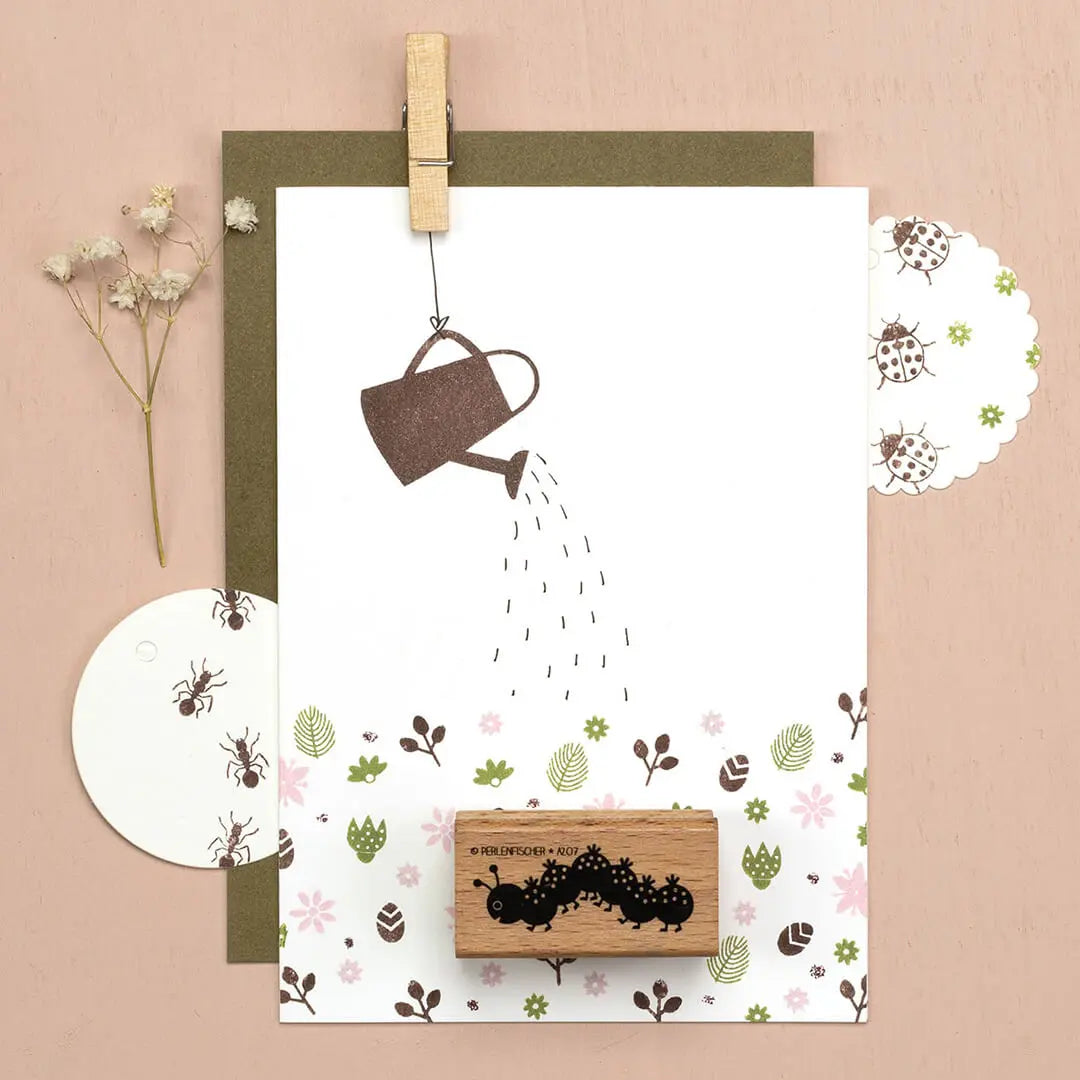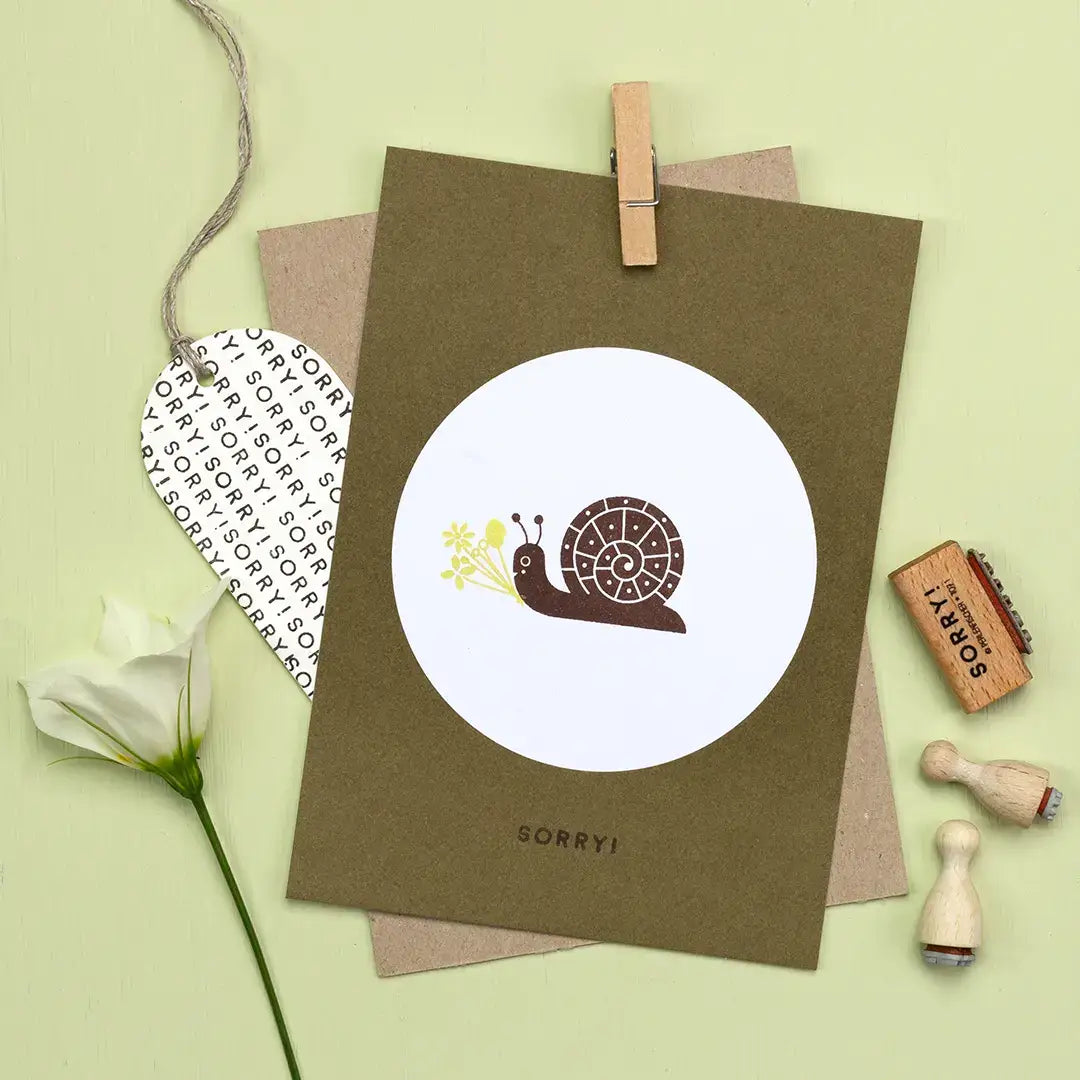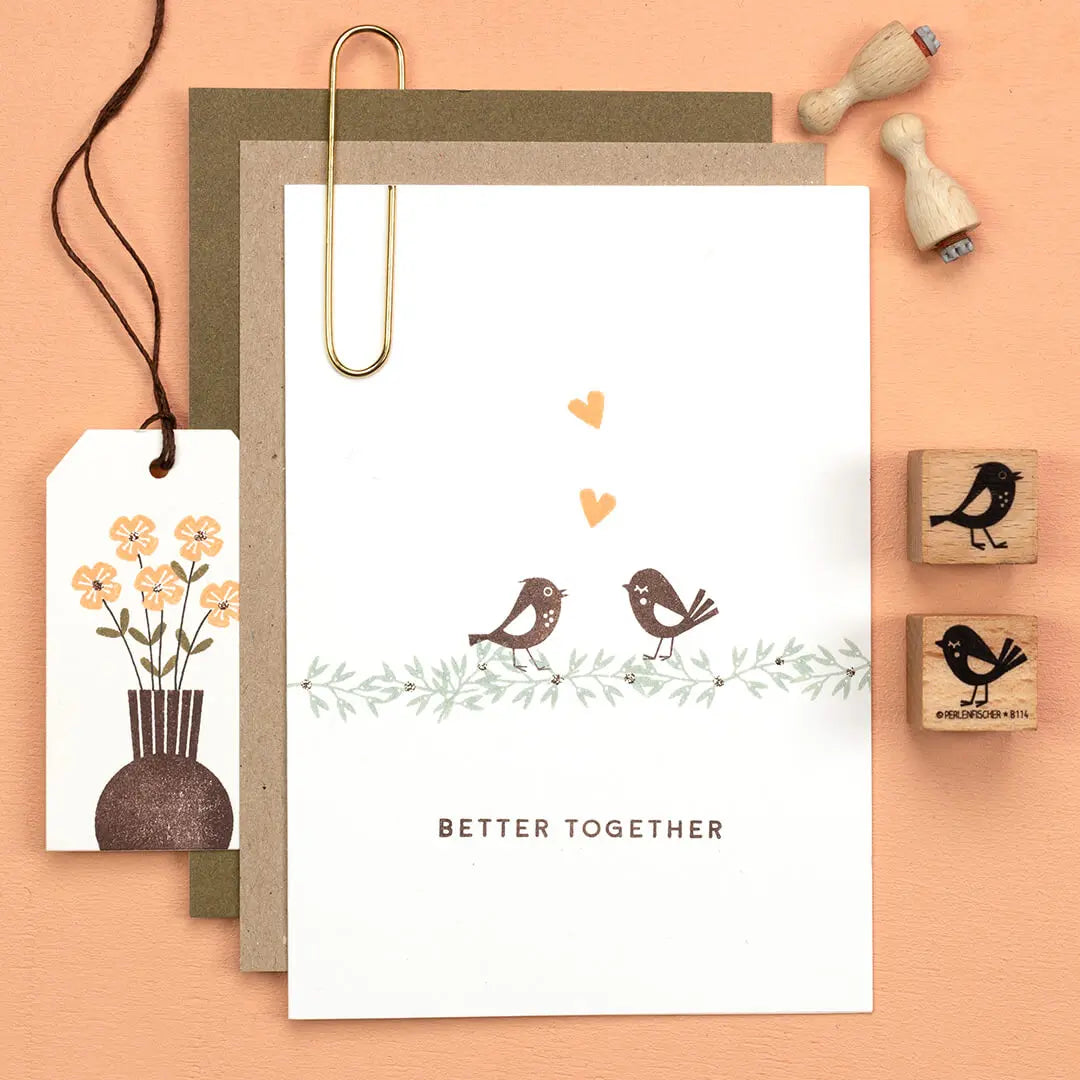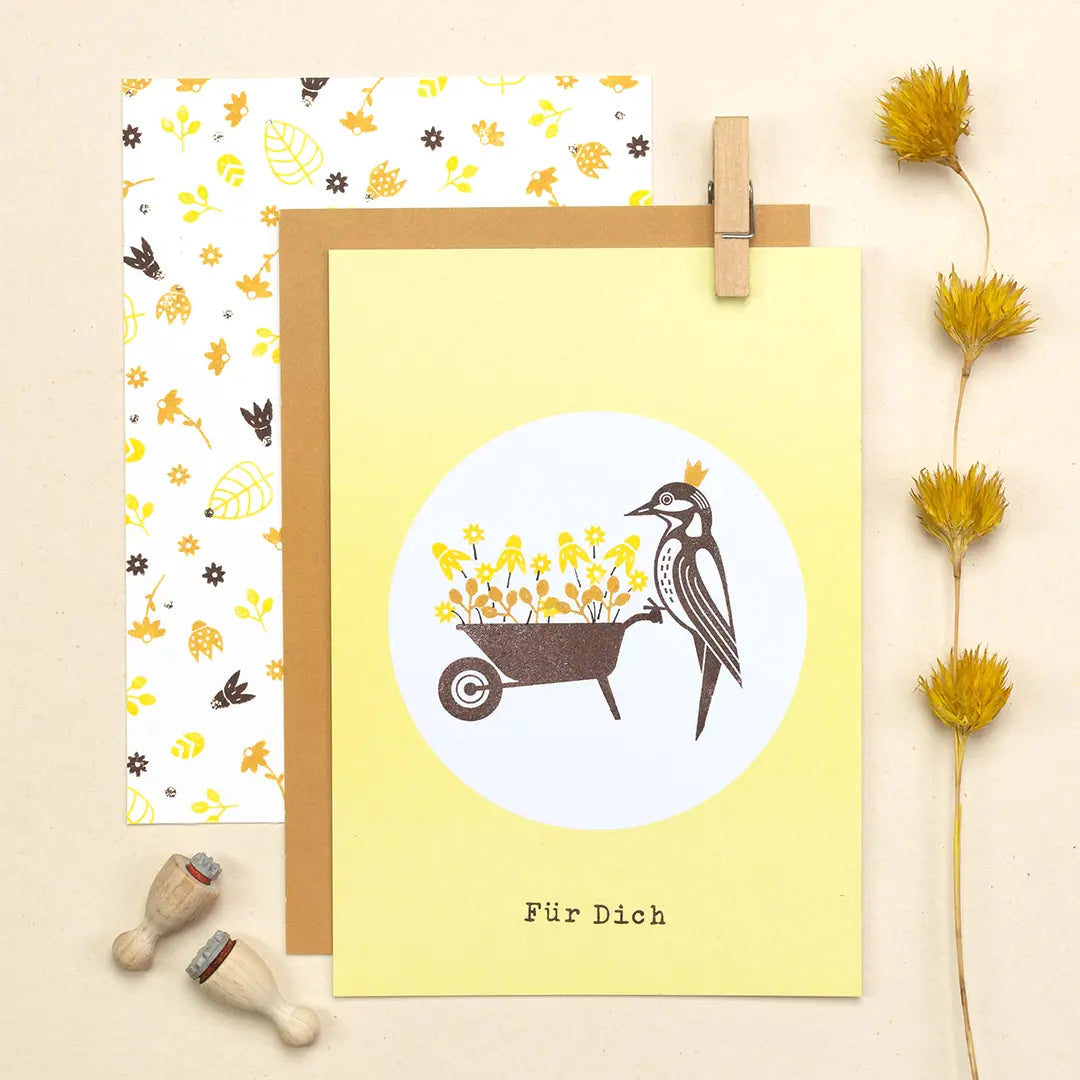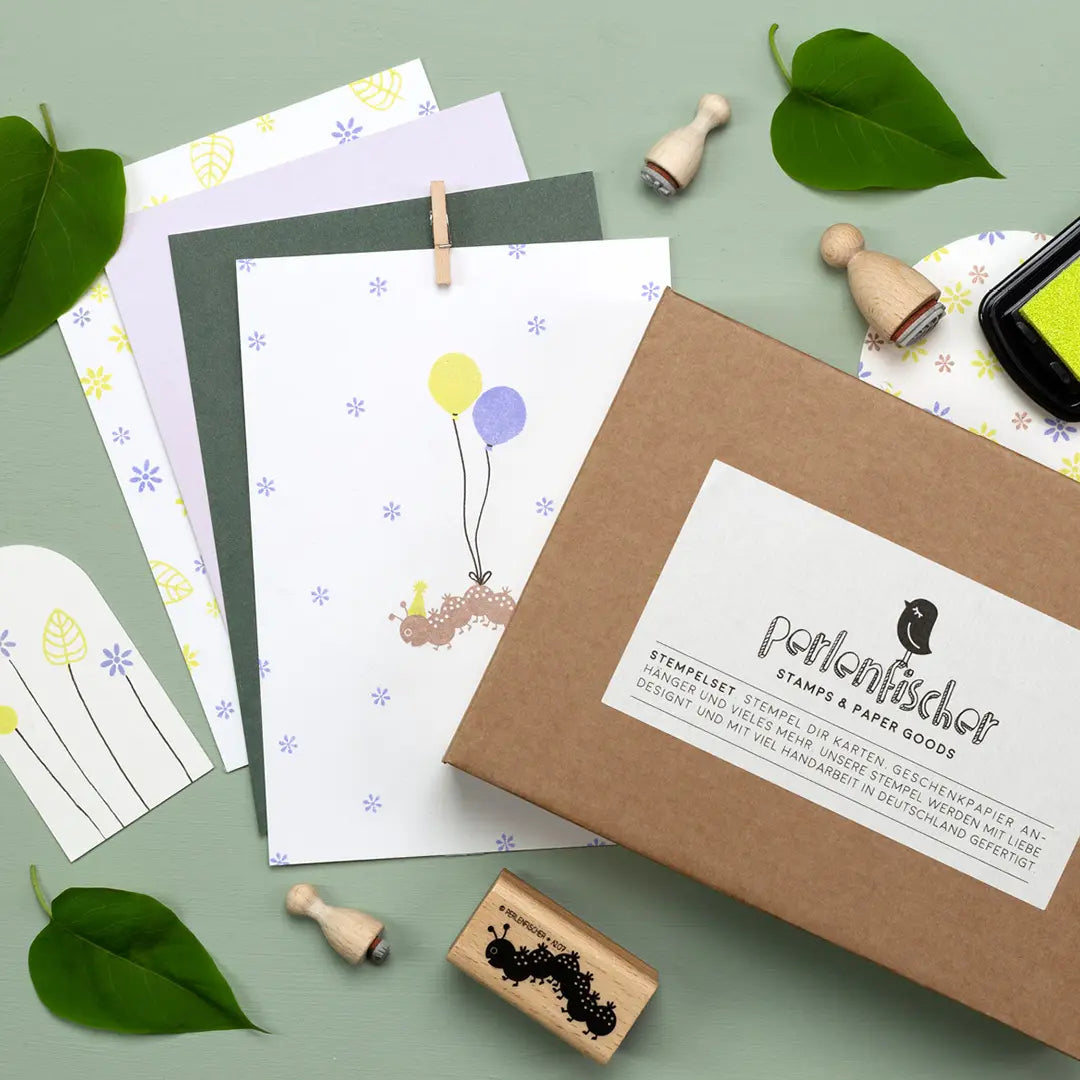 How can I give away stamp animals as gift?
Stamp sets with animals
Your friends are also big animal lovers and have as much fun stamping as you do? Then we have perfectly coordinated stamp sets with our favorite animals for you. It contains everything you need to start stamping right away.
Rabbit Stamps and Co.
Cute animal stamps for Easter
We have a large selection of stamp animals that can be wonderfully stamped for Easter. Stamps from many different rabbits to chicks to hens and roosters. Take a look at our Easter Stamps category, where you will find more motif stamps that can be perfectly combined.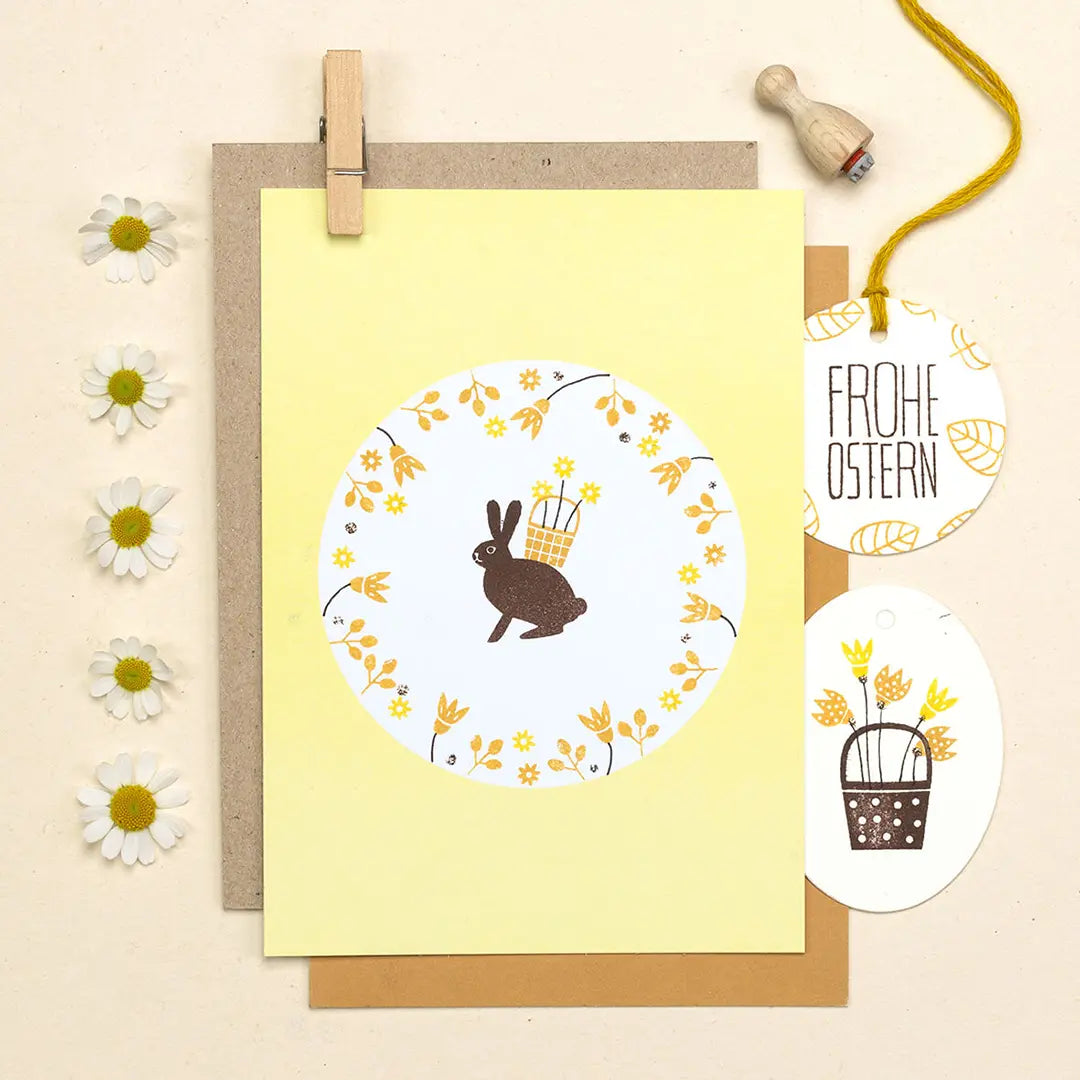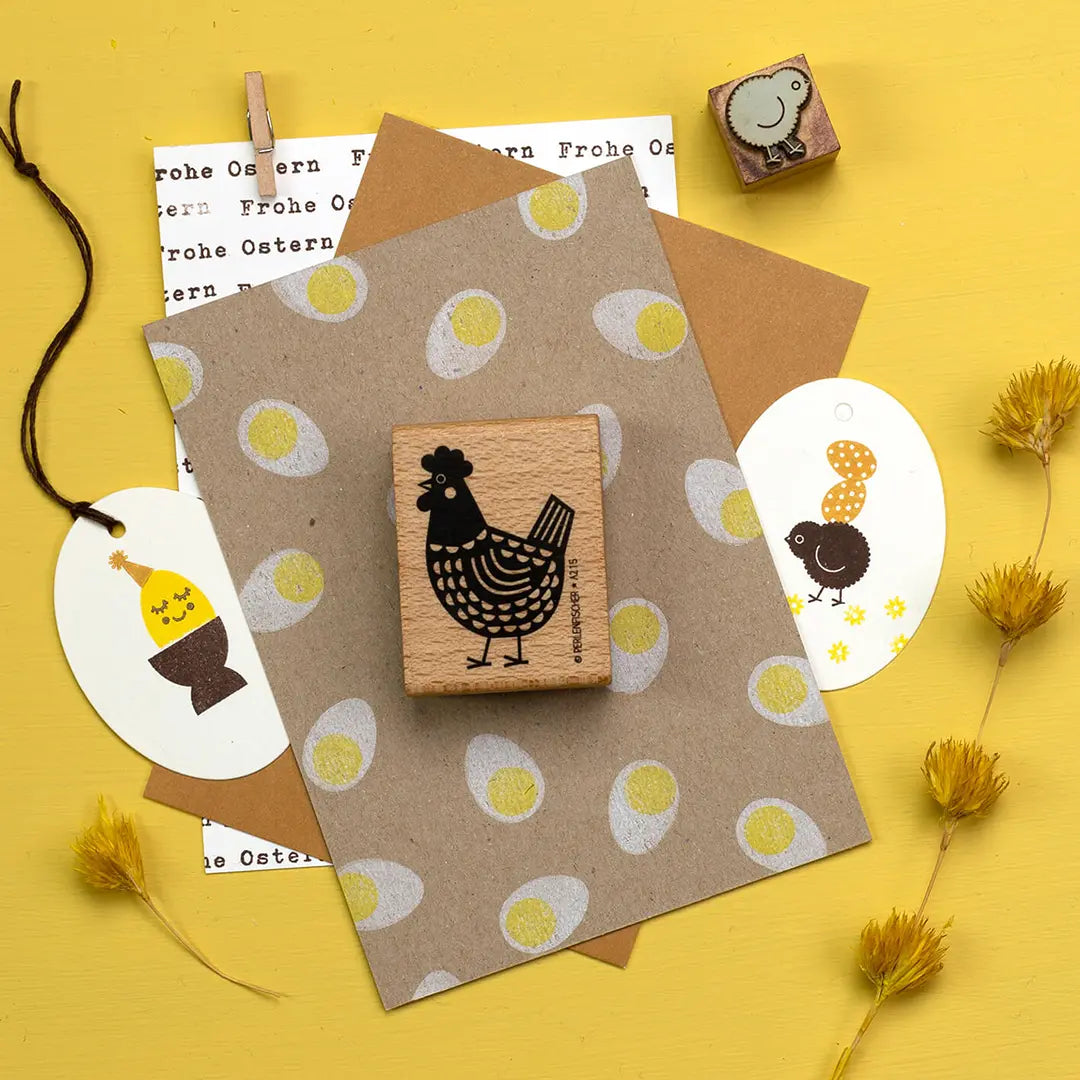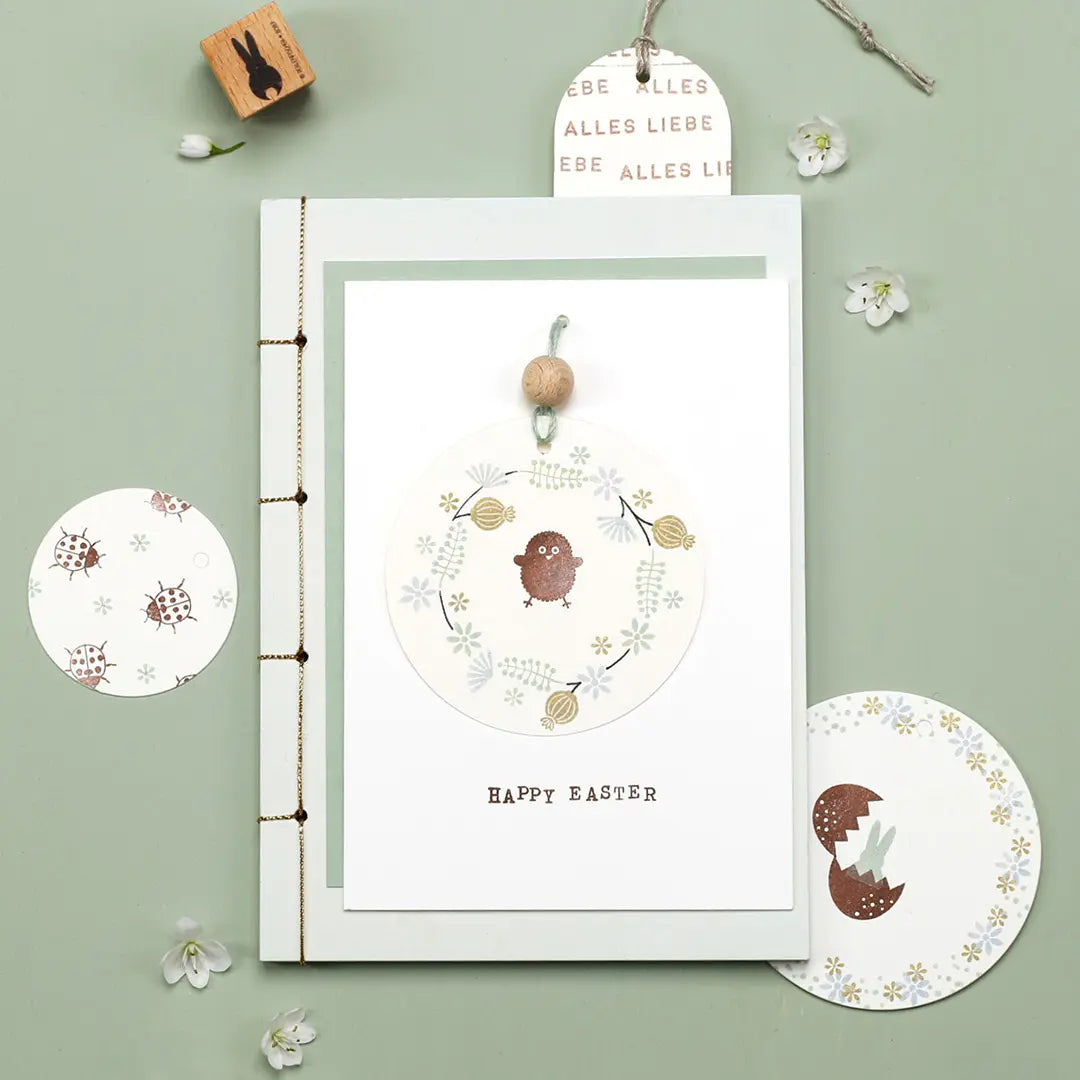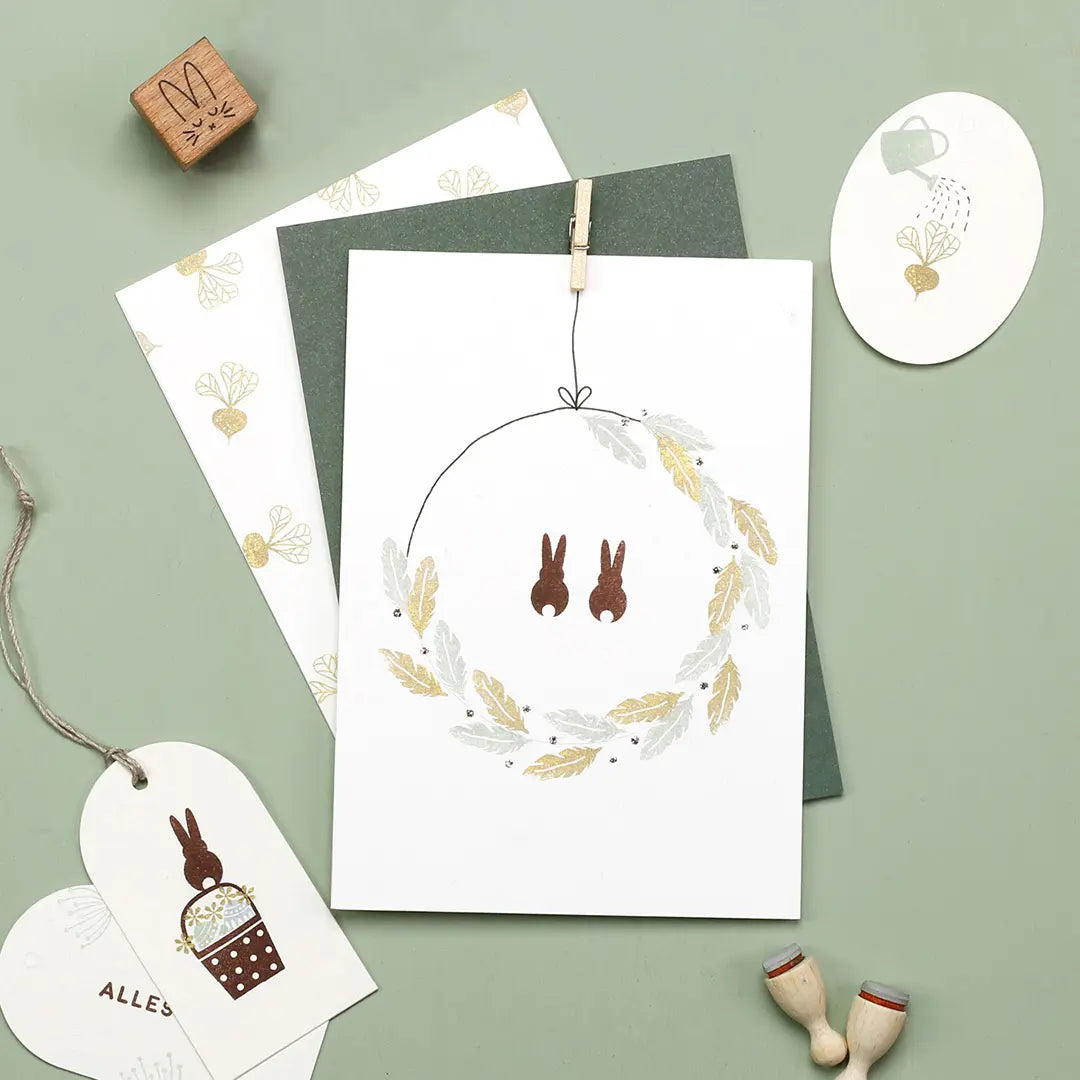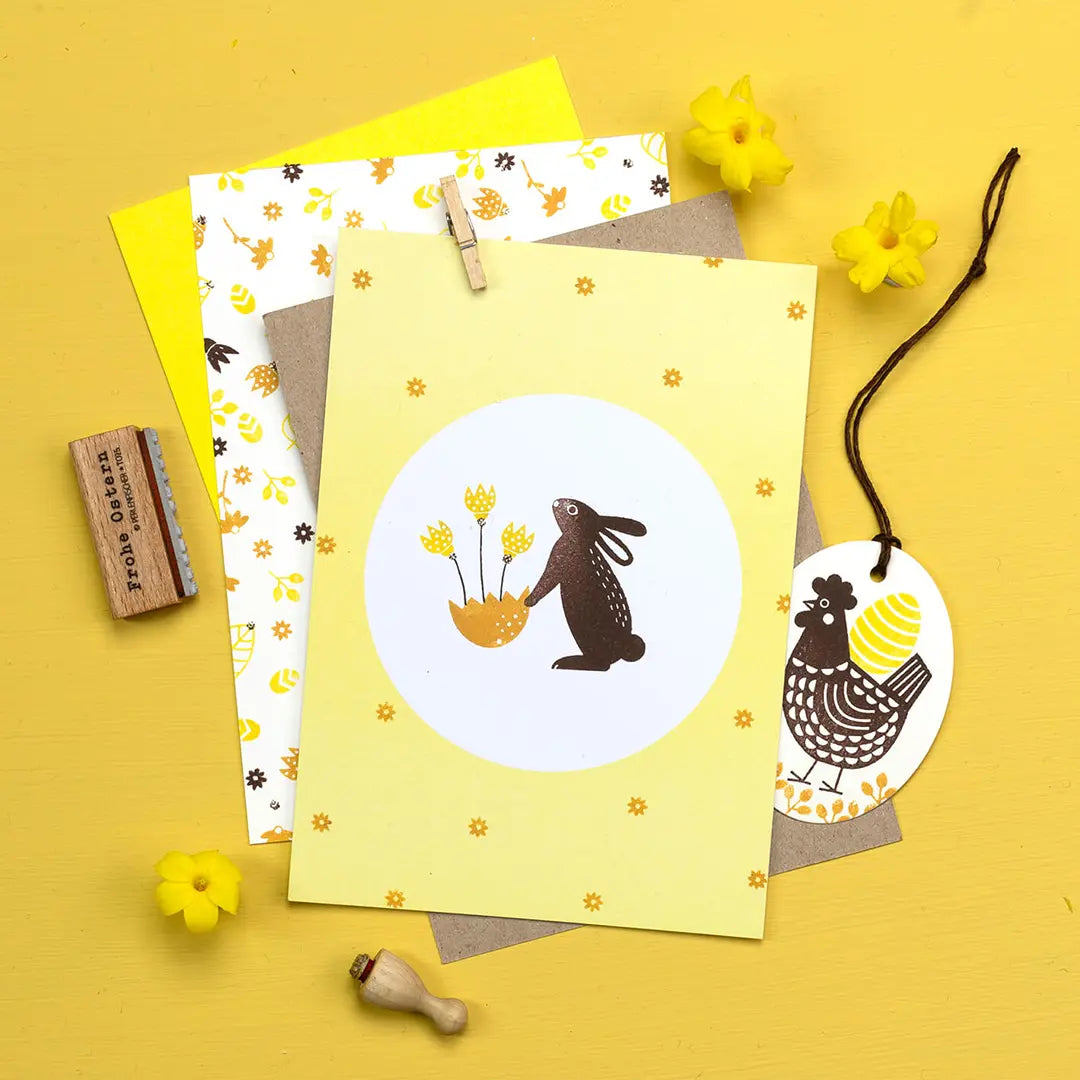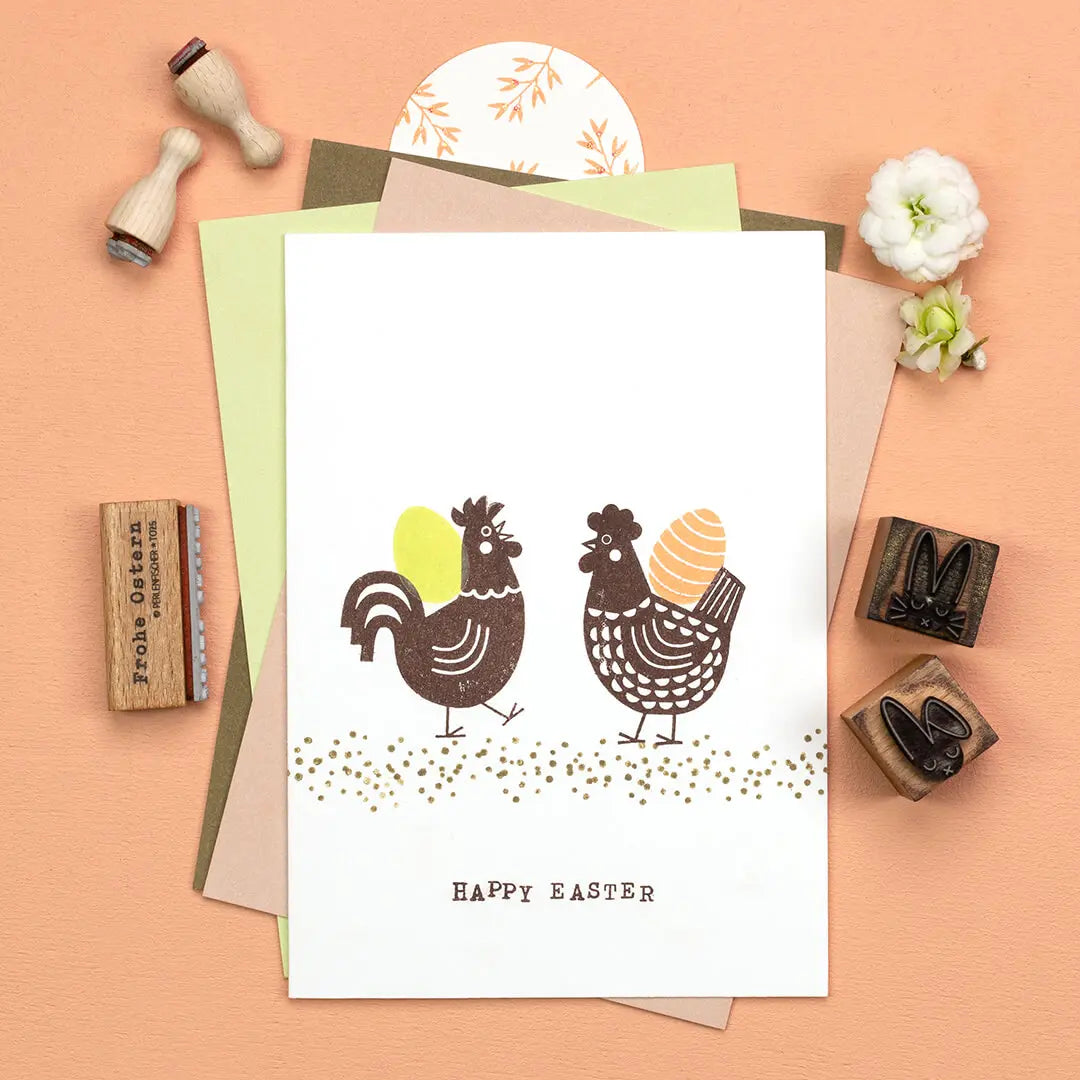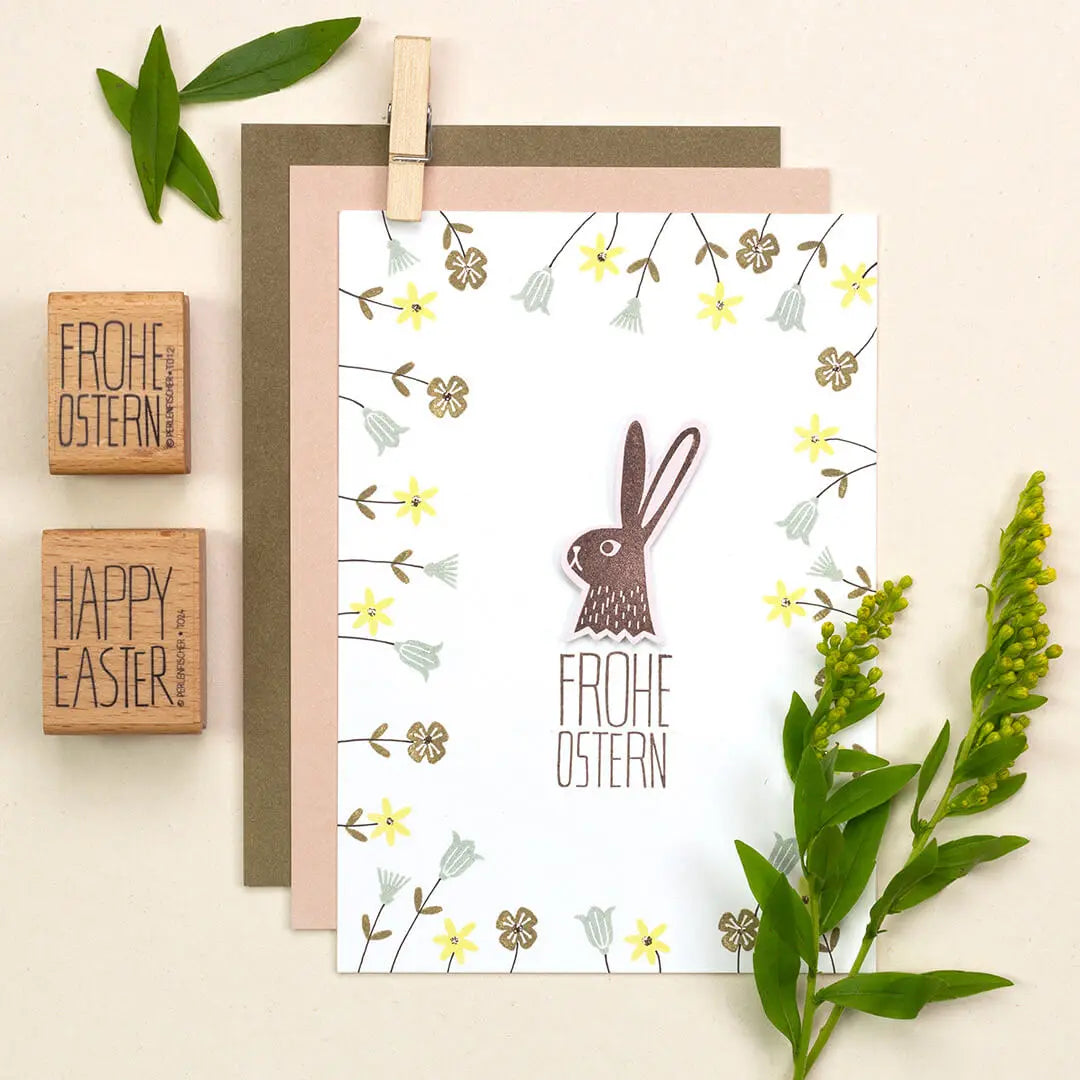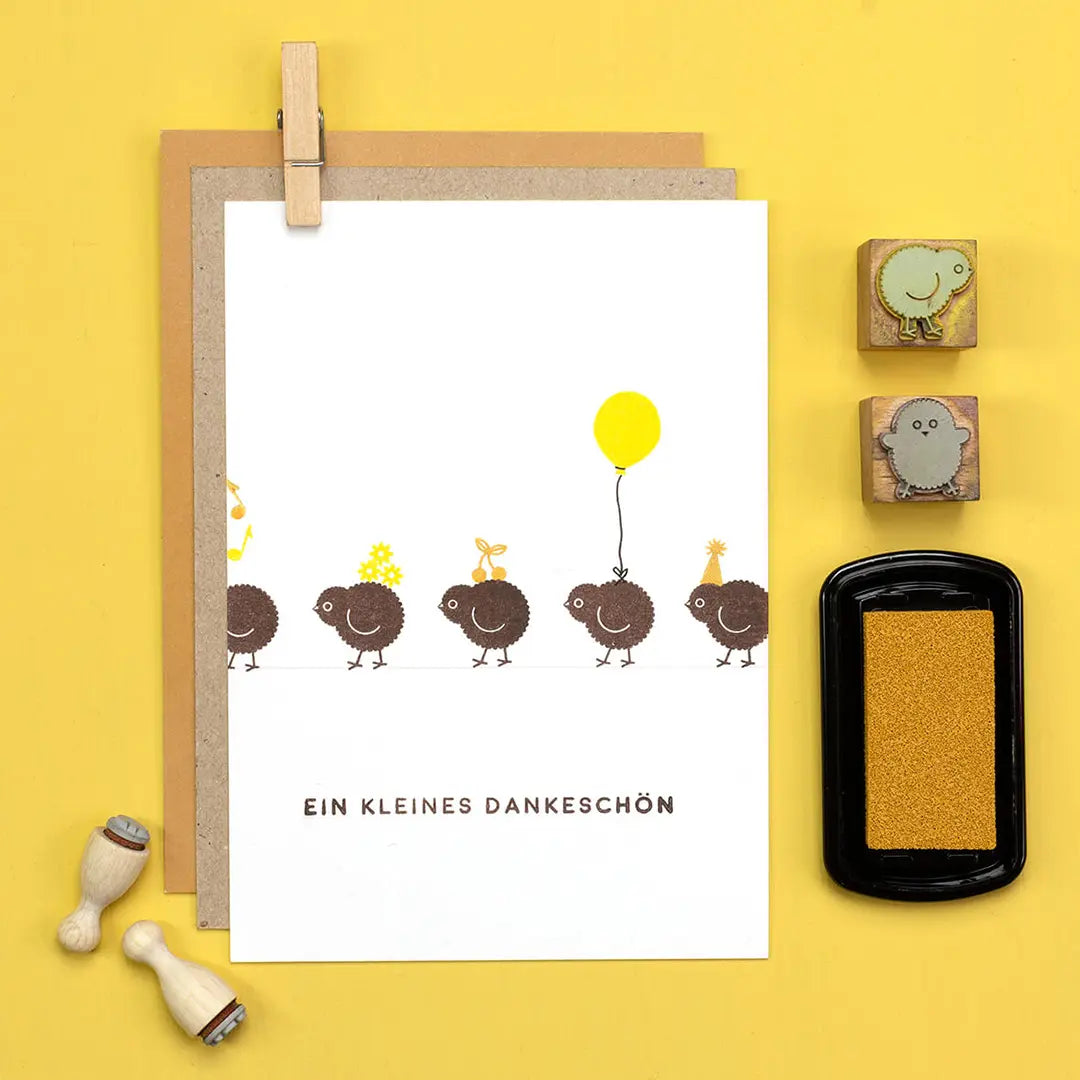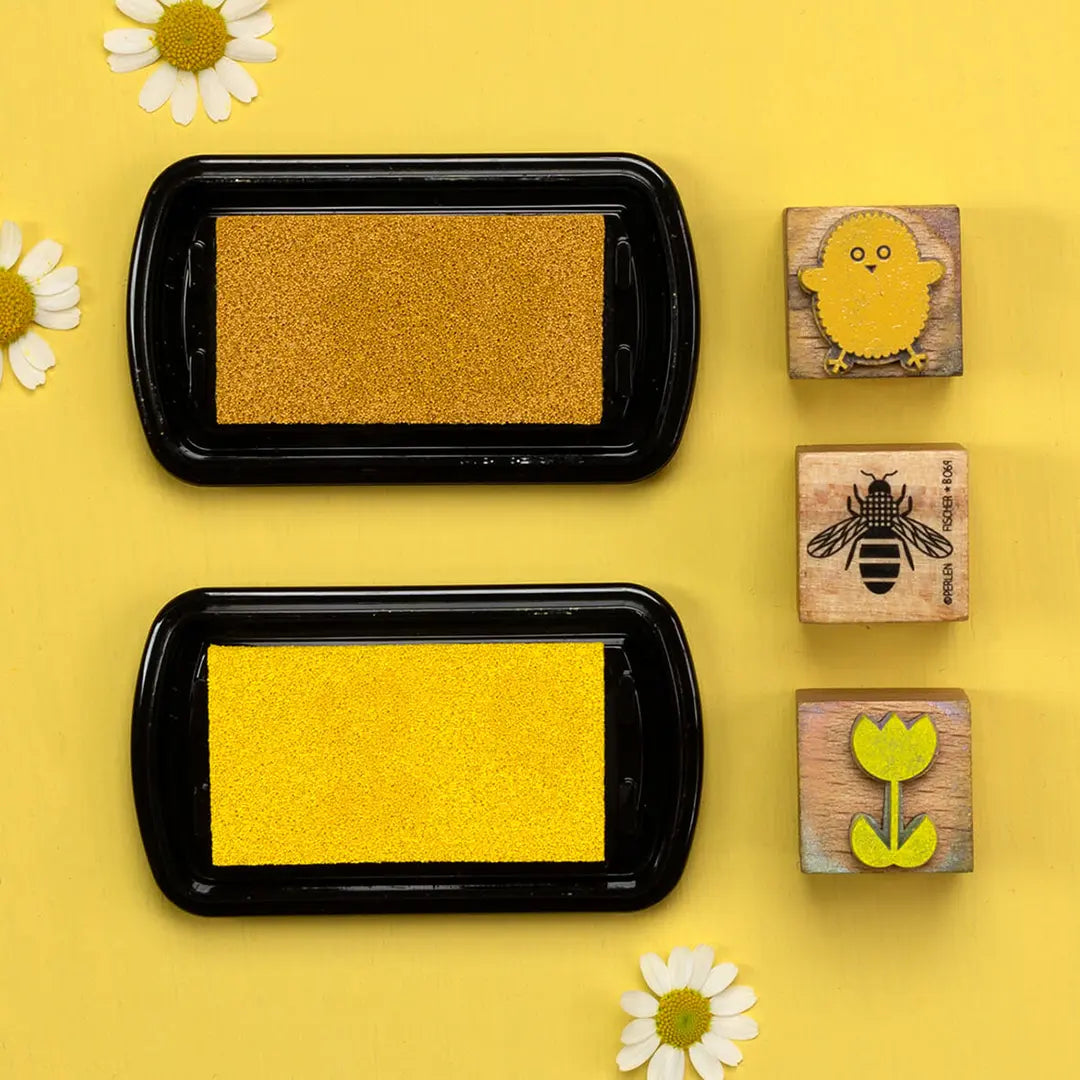 Which stamp colors do I use best to stamp animals?
Select an ink pad
In general, one can say that the darker the color of the ink pad, the clearer the subtleties of the motif can be seen. However, with our stamp animals it also depends on what color they may have in nature. For example, we love our stamp | Bee in the color curry. So feel free to look through our ink pads to find out which shades are suitable for your favorite animal.
Cute children's stamp animals, sloth stamps and many more
Animal stamps for birth, school enrollment and baptism
There are many different cute animals for our little ones. Filter on our children's stamp category page according to the terms birth, christening, school enrollment or children's birthday and let us show you our selection of stamps.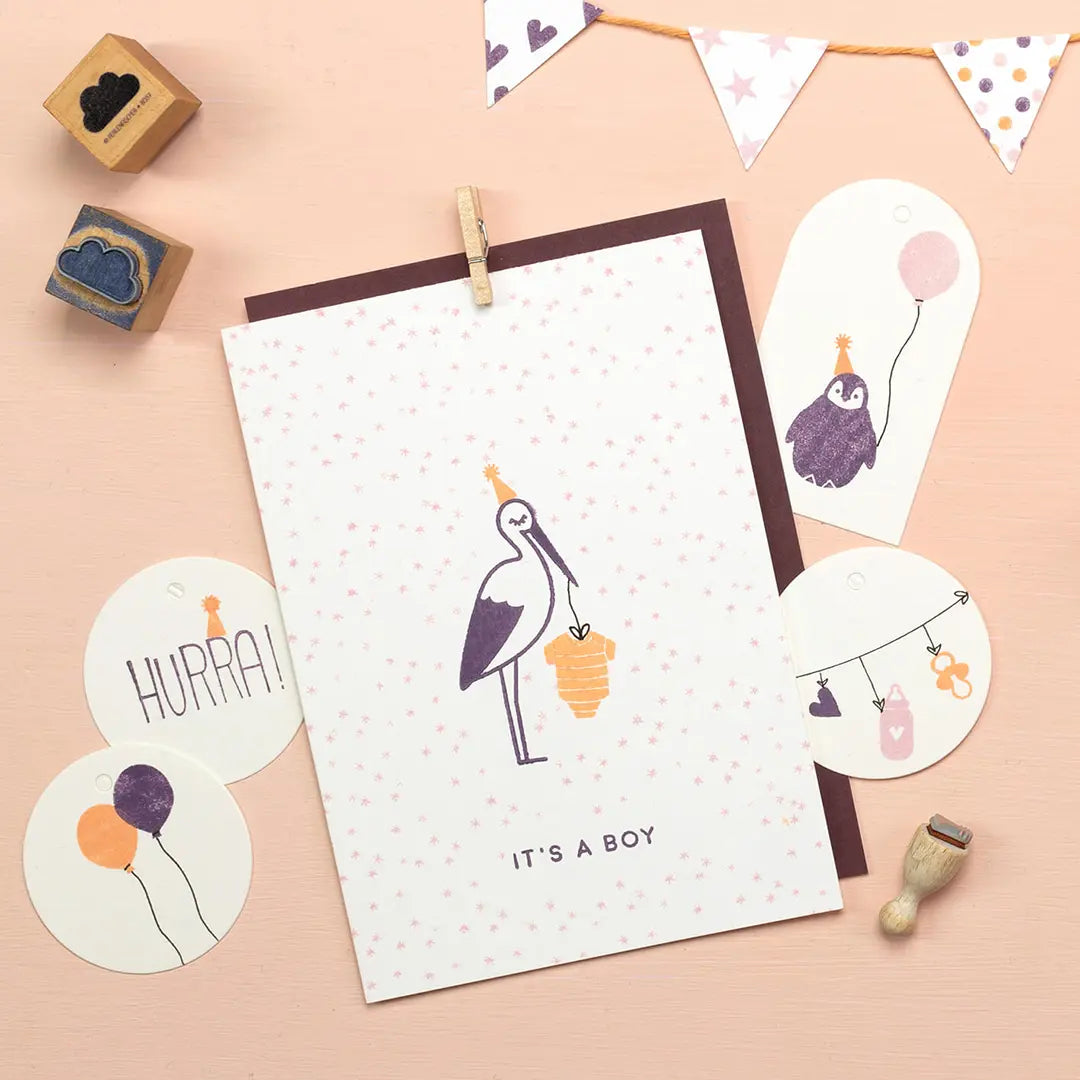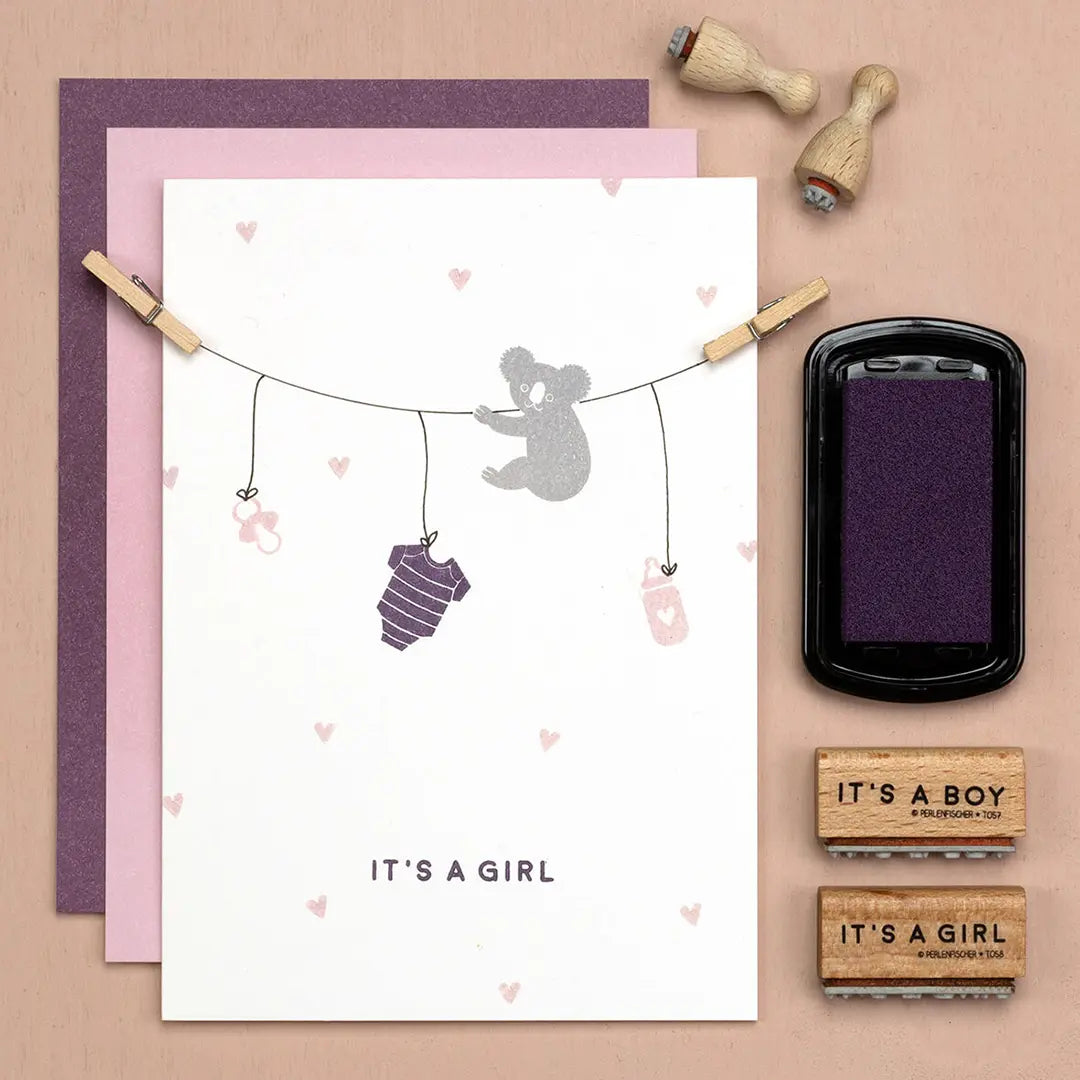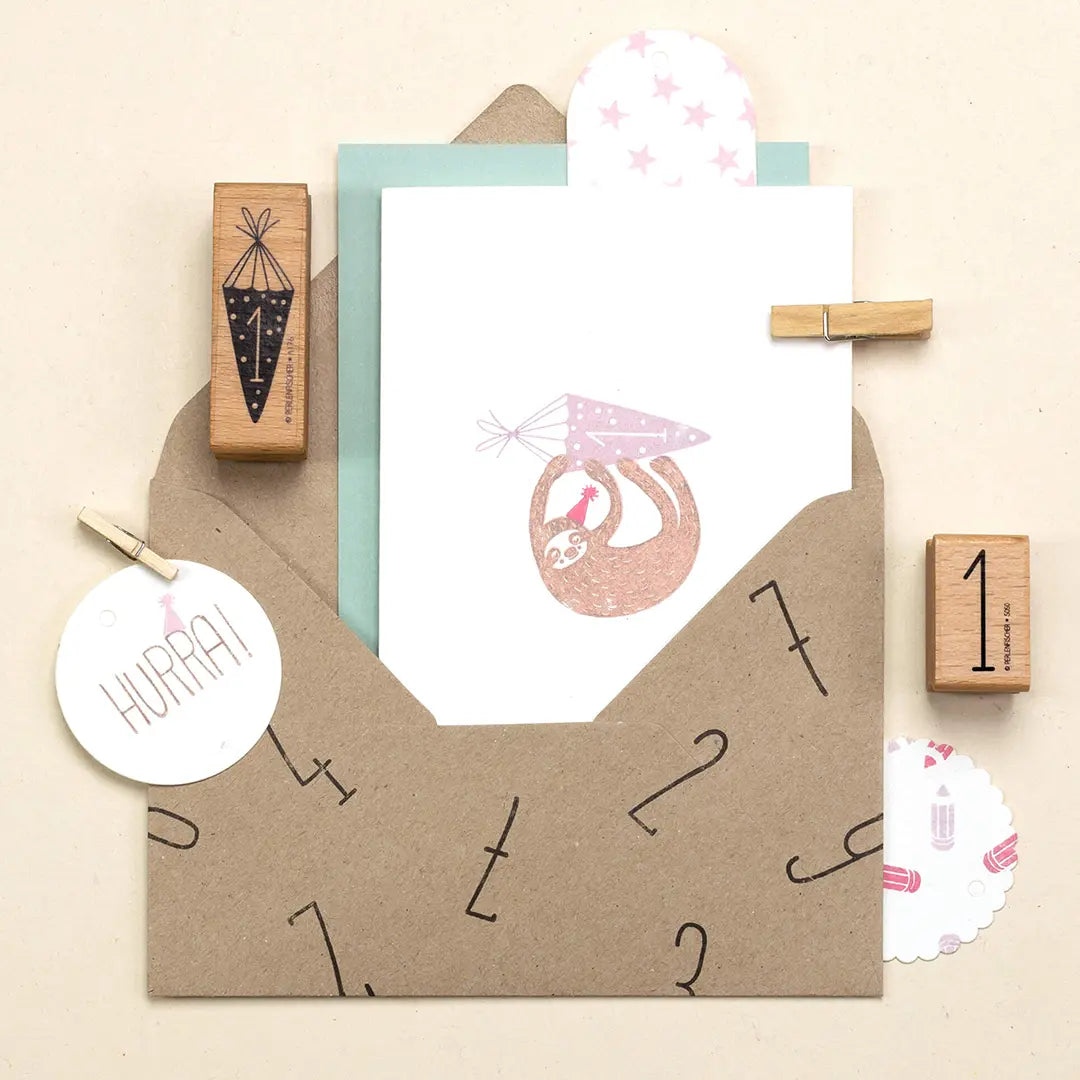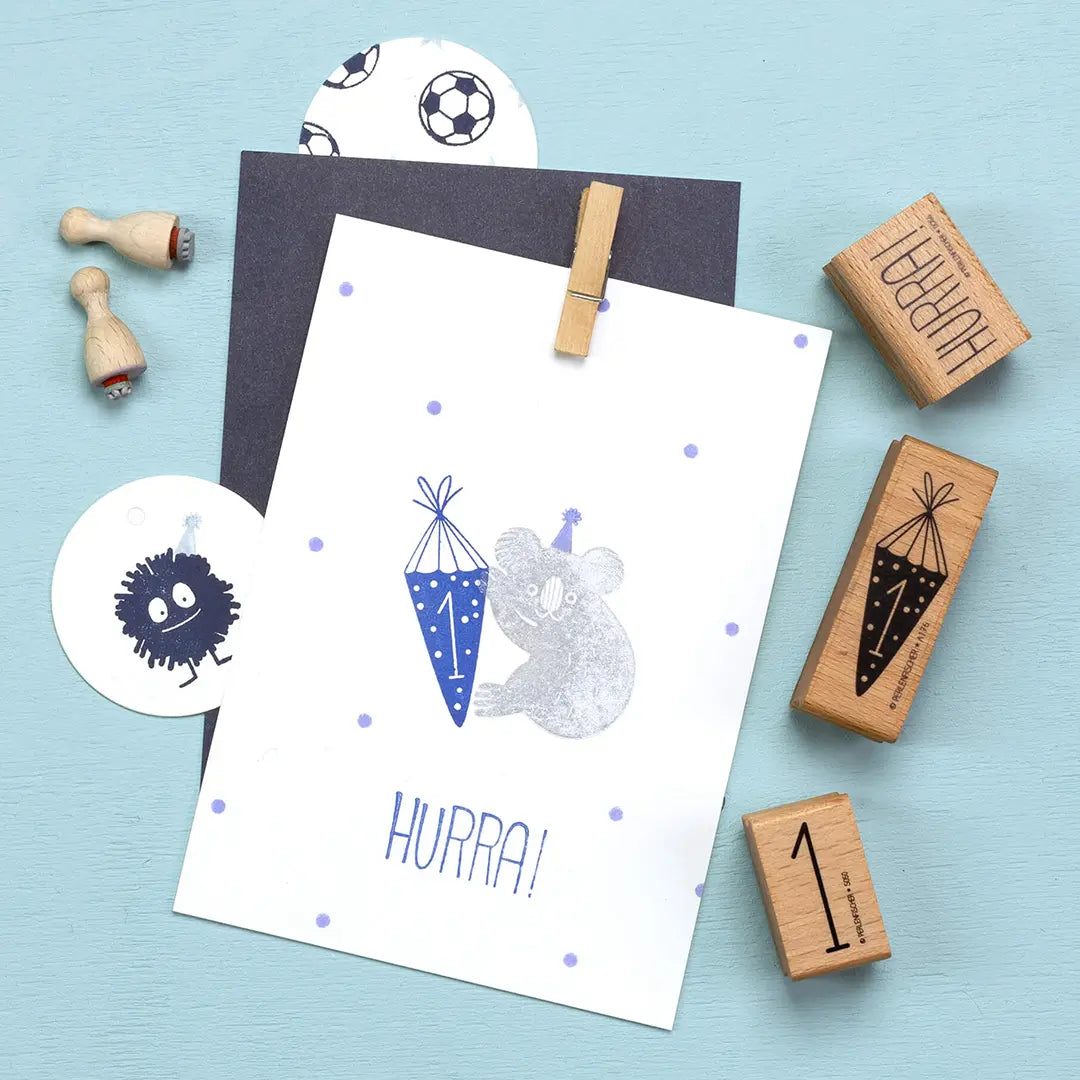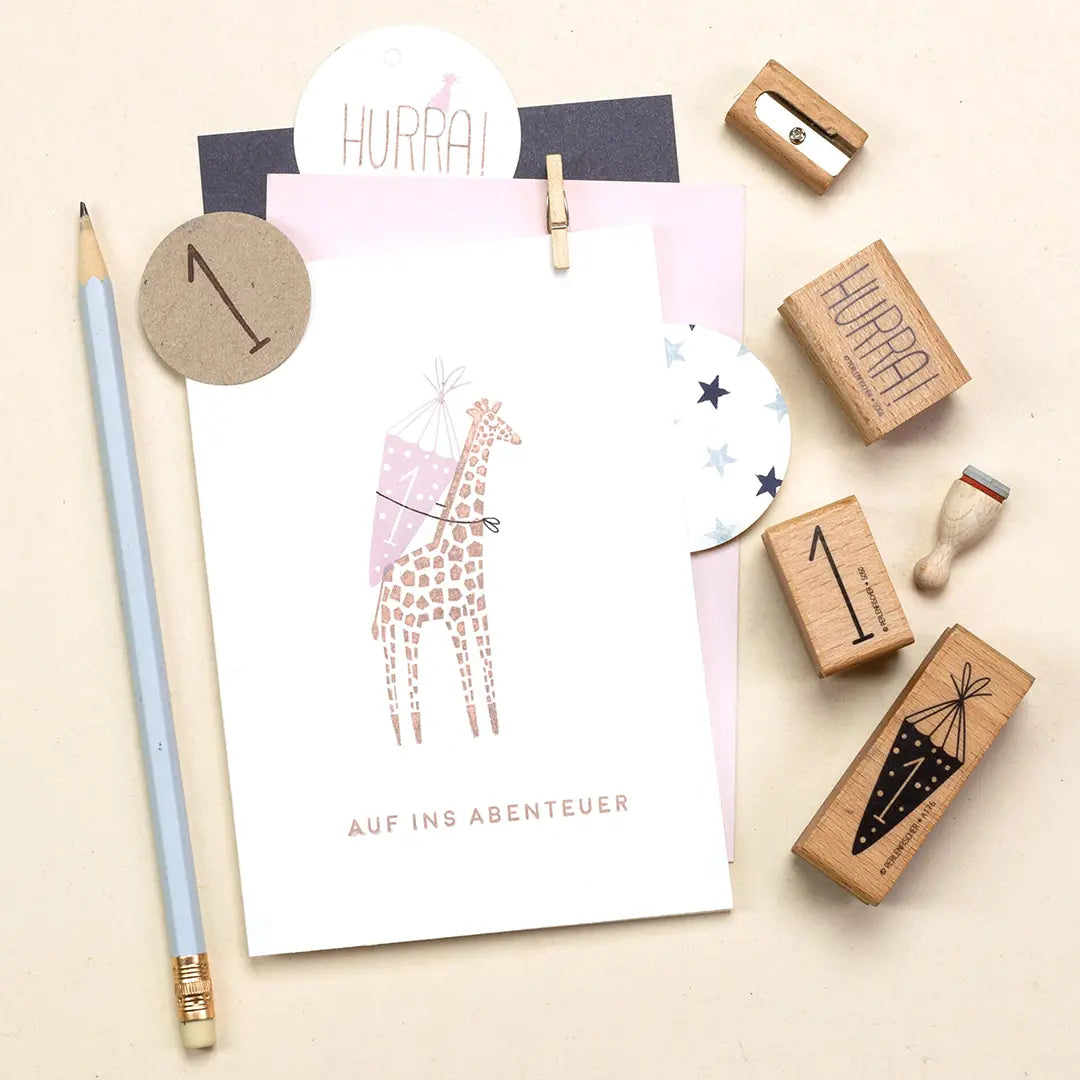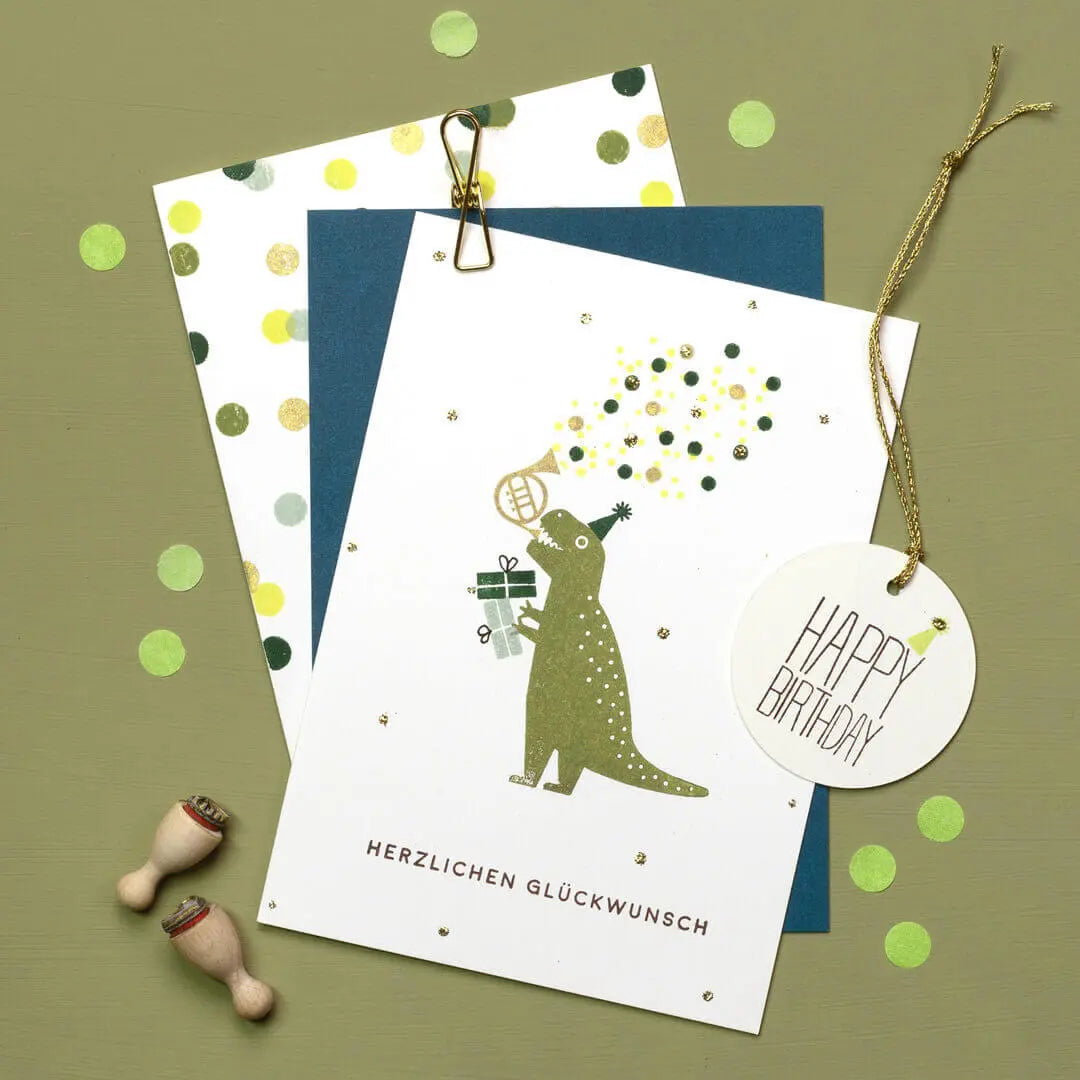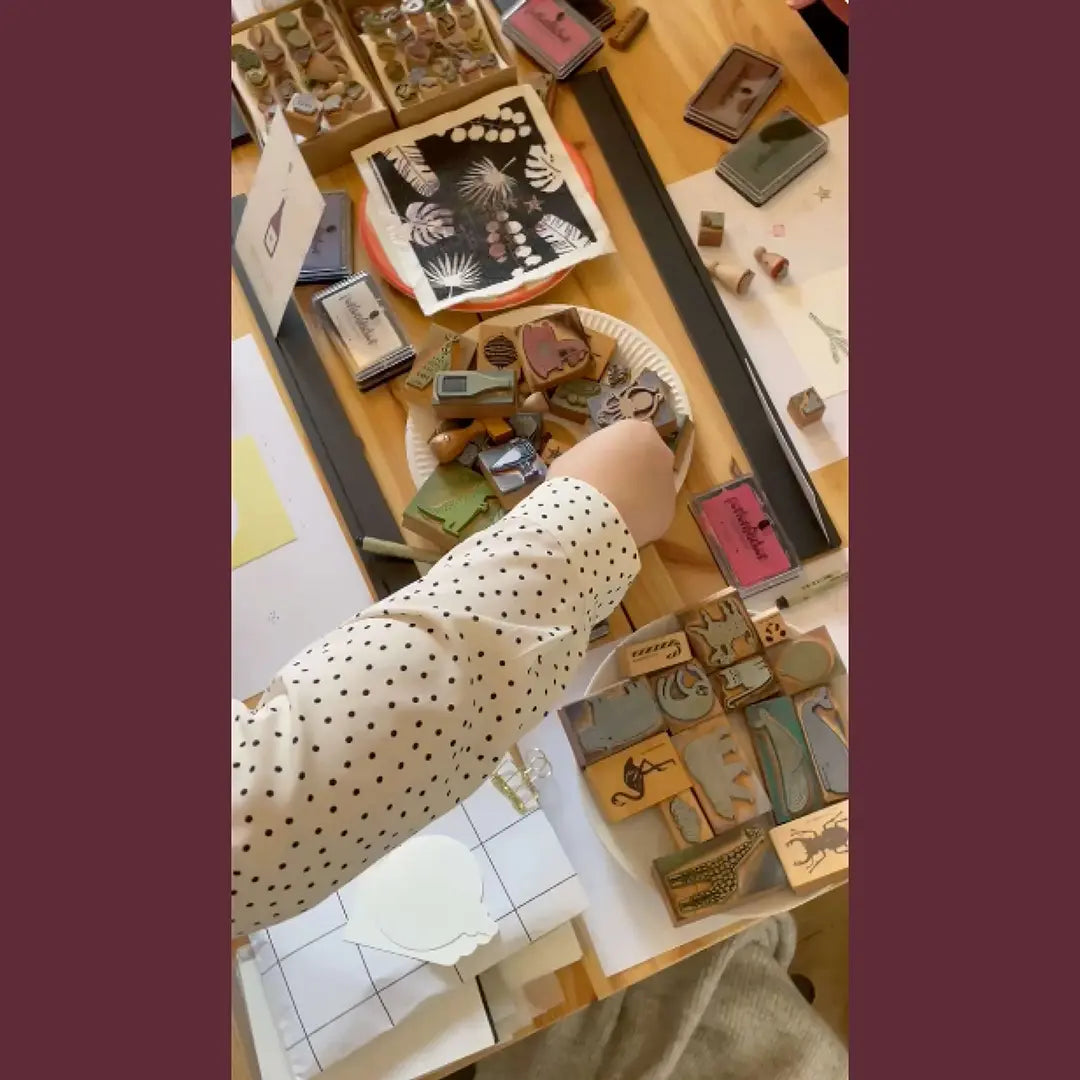 How can children learn or play with animals and how can they be integrated into school or kindergarden?
Children get to know animals
Our animal stamps offer a wonderful opportunity to playfully introduce children to the great variety of animals. They can actively learn about animals within their own creativity and also test their motor and artistic skills while stamping. At the end of the day, they take their own works of art home with them, can hang them up in their room and thus have a creative connection to them. Kindergartens often name the individual groups after animals and for this countless of our stamps are of course also ideally suited: from the ladybug to the fox to the dolphin. So take a look at our stamp category for children!
Bird Wedding, Frog Stamps and more
Animal stamps for weddings and everything to do with love
Our animal motifs can also be wonderfully staged for all kinds of heartfelt occasions by surrounding them with our pretty hearts or loving words. Feel free to visit our wedding stamp category. There you will find beautiful and lovely stamps that can be perfectly combined with our cute animals.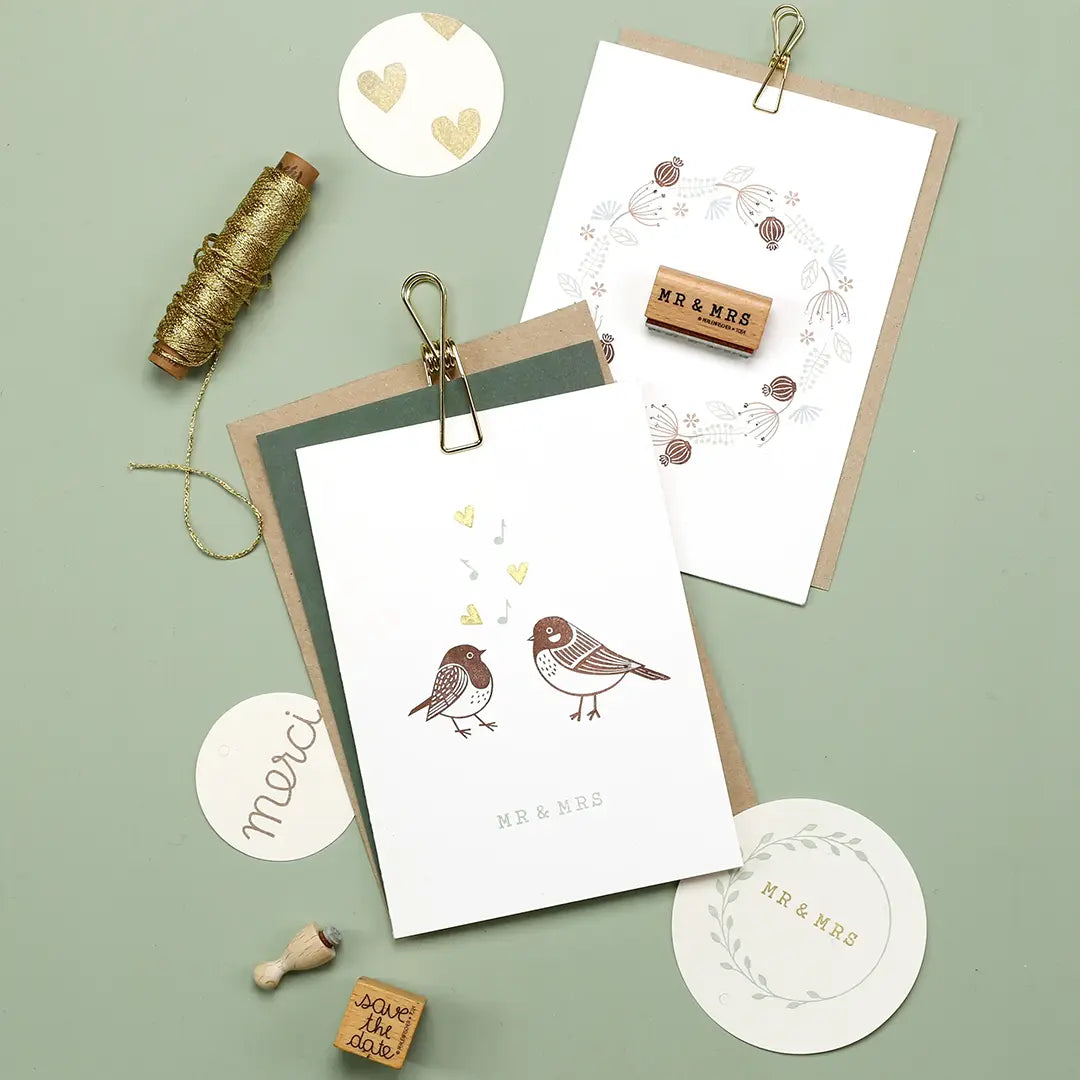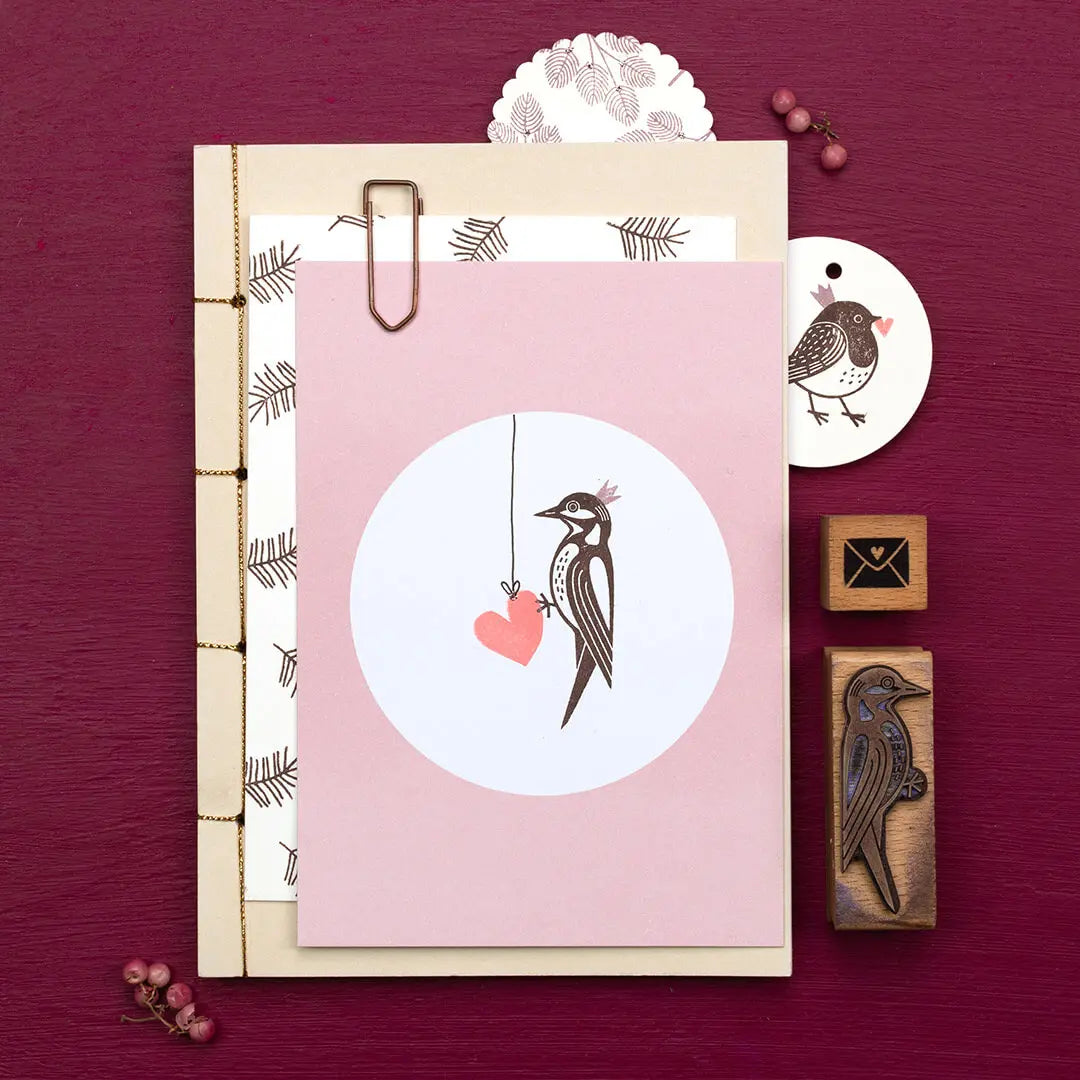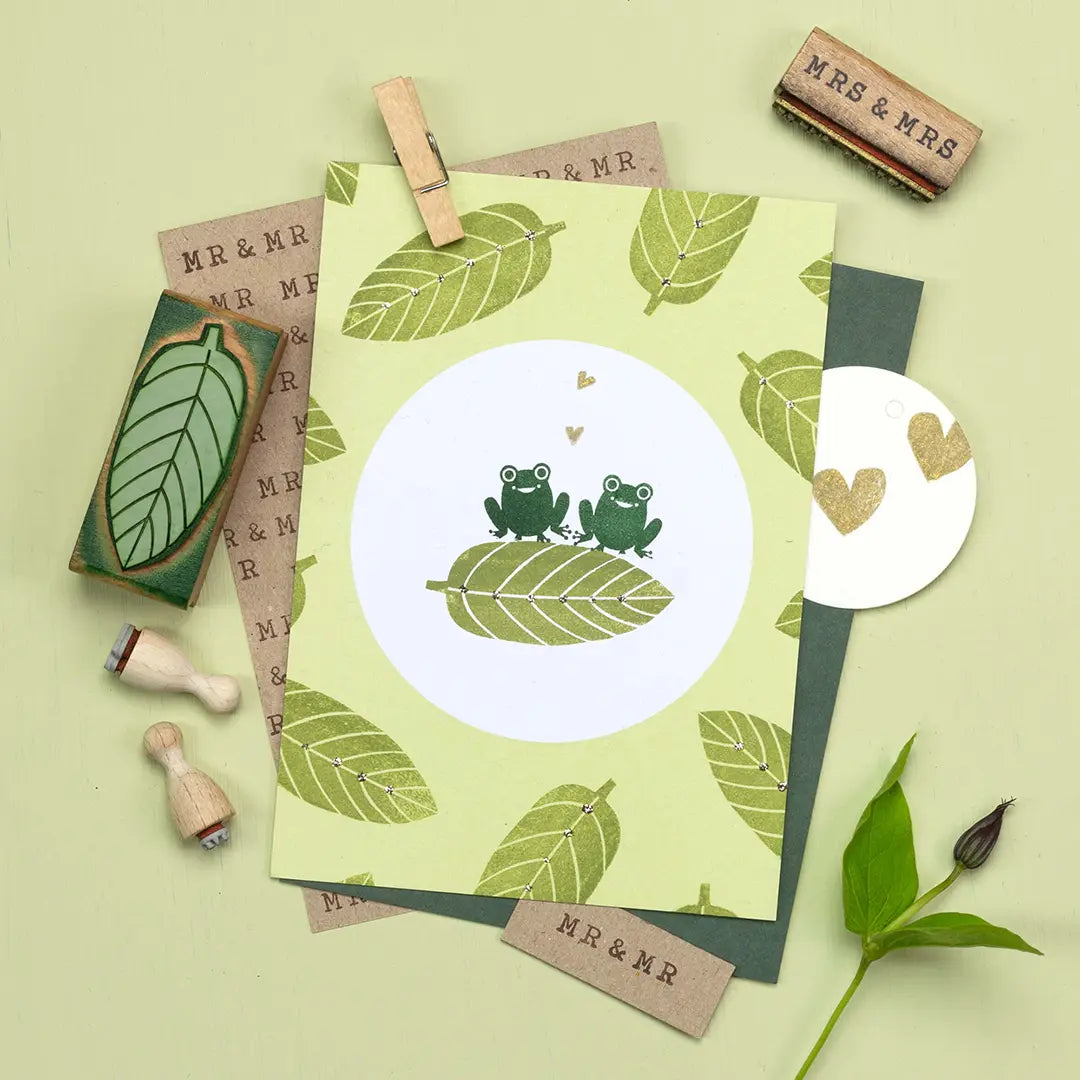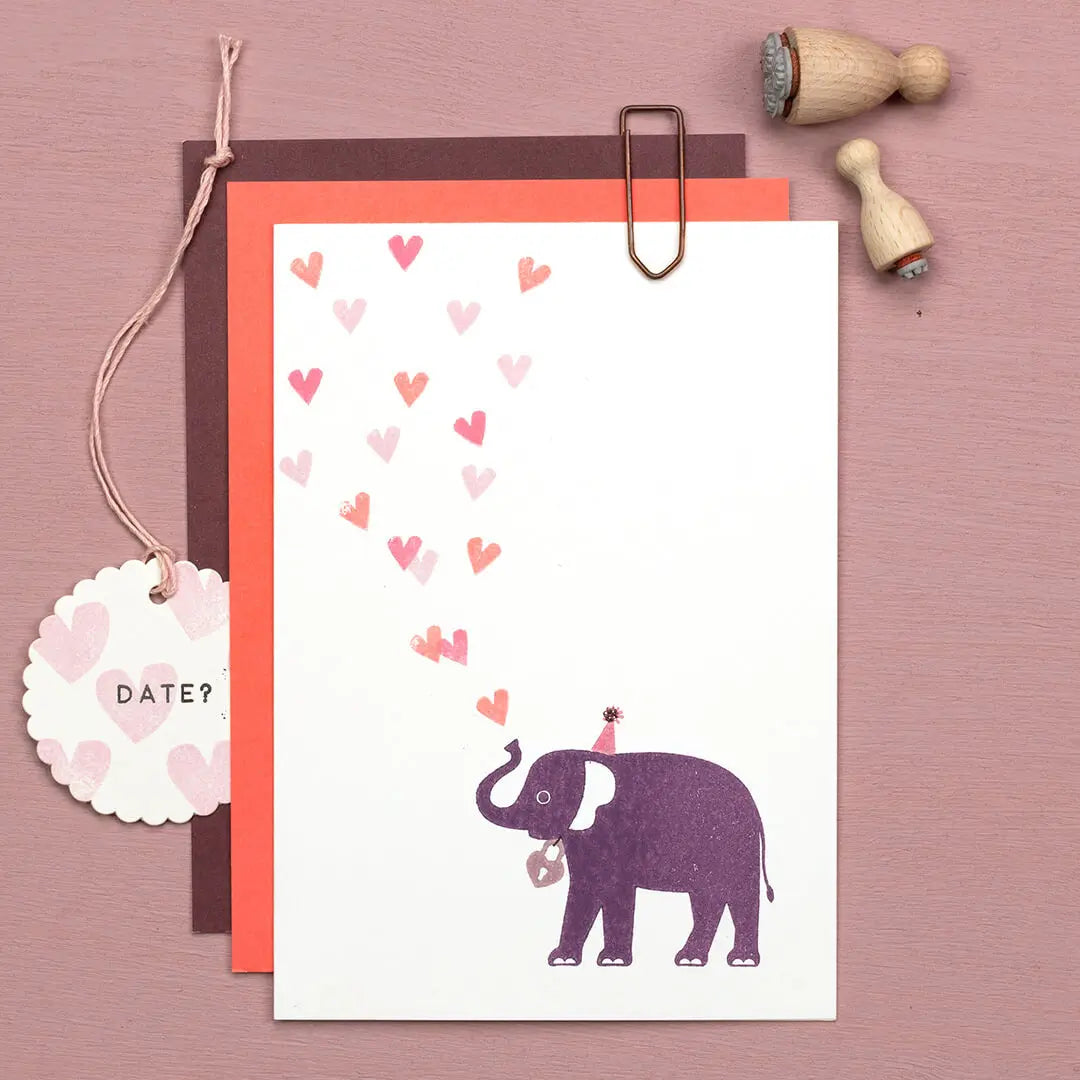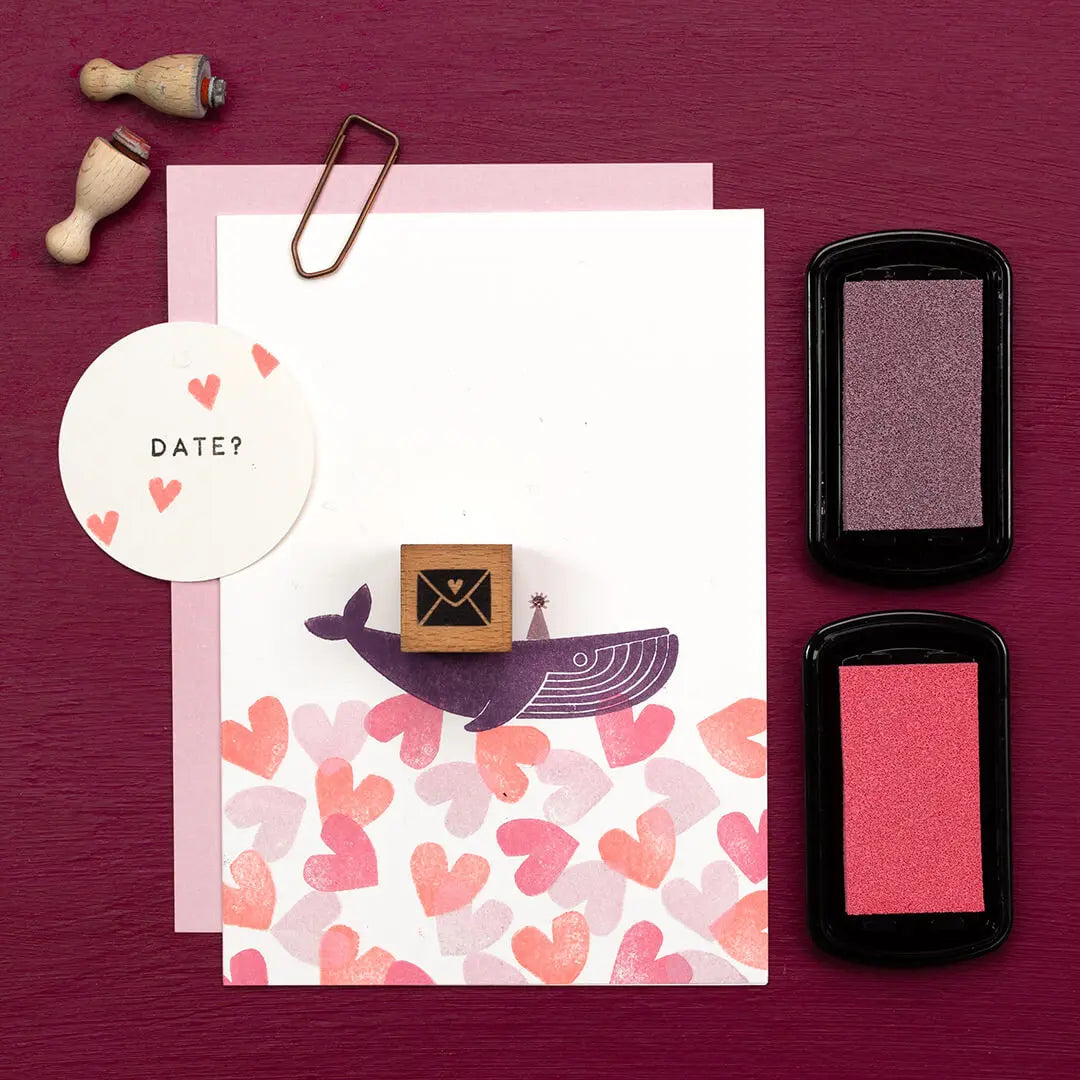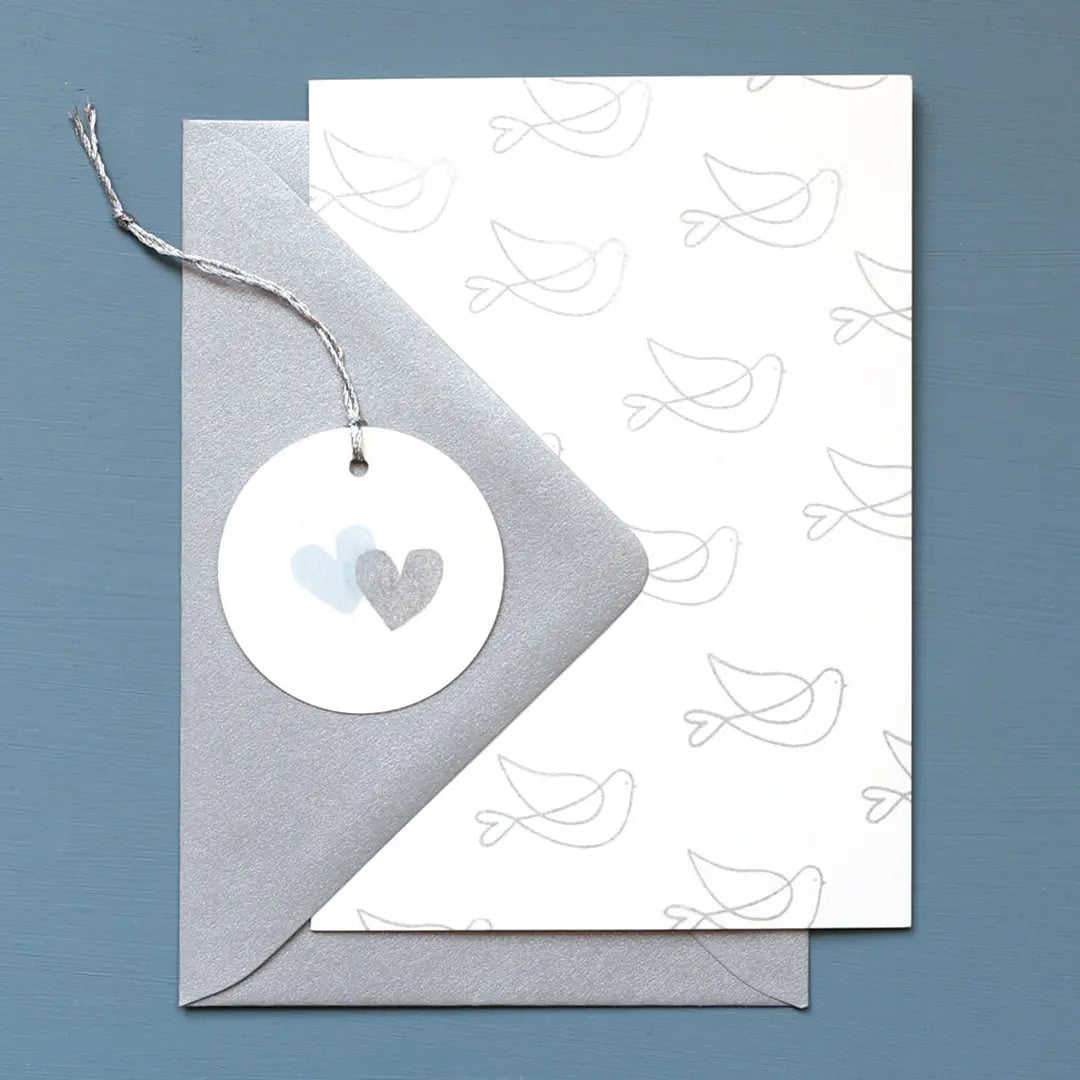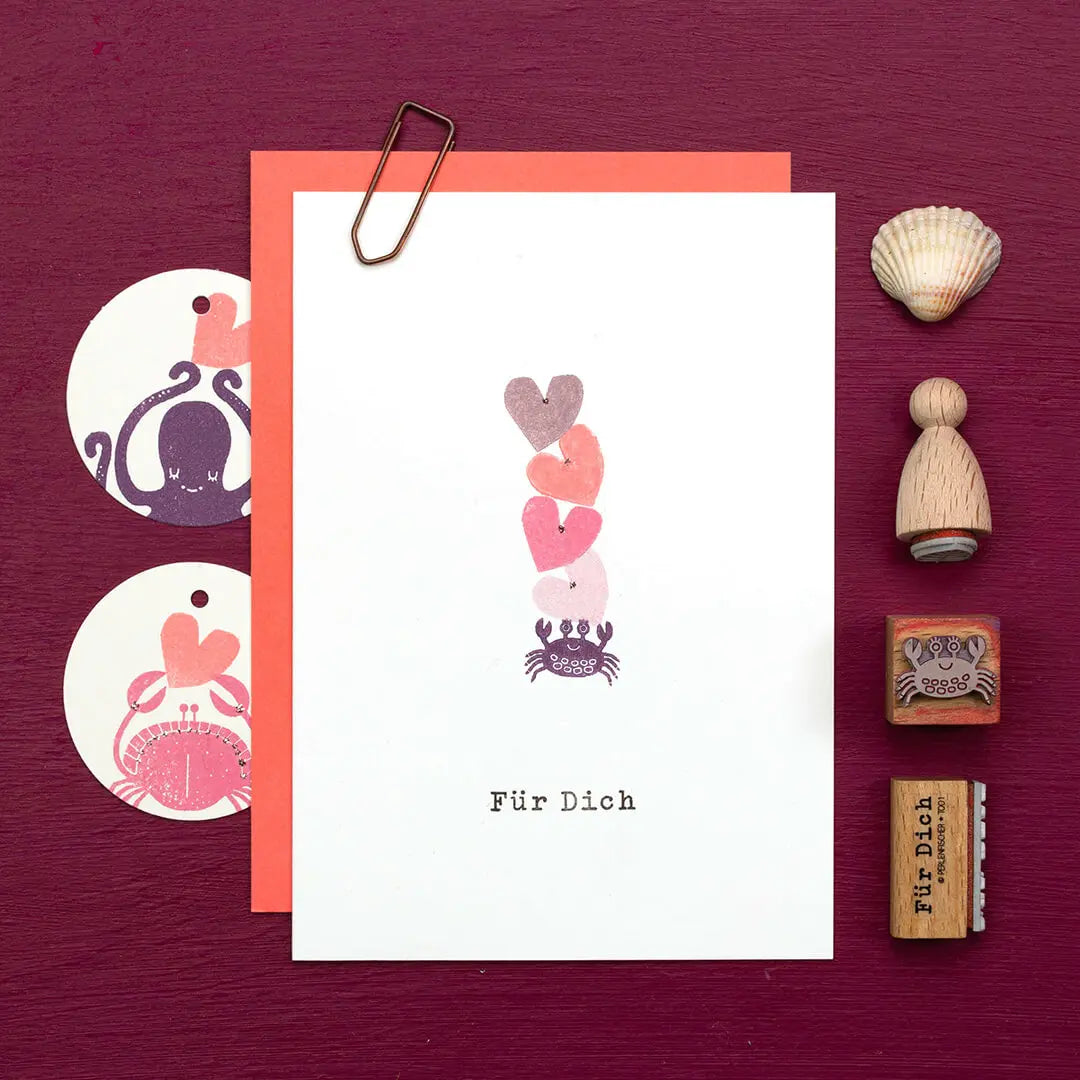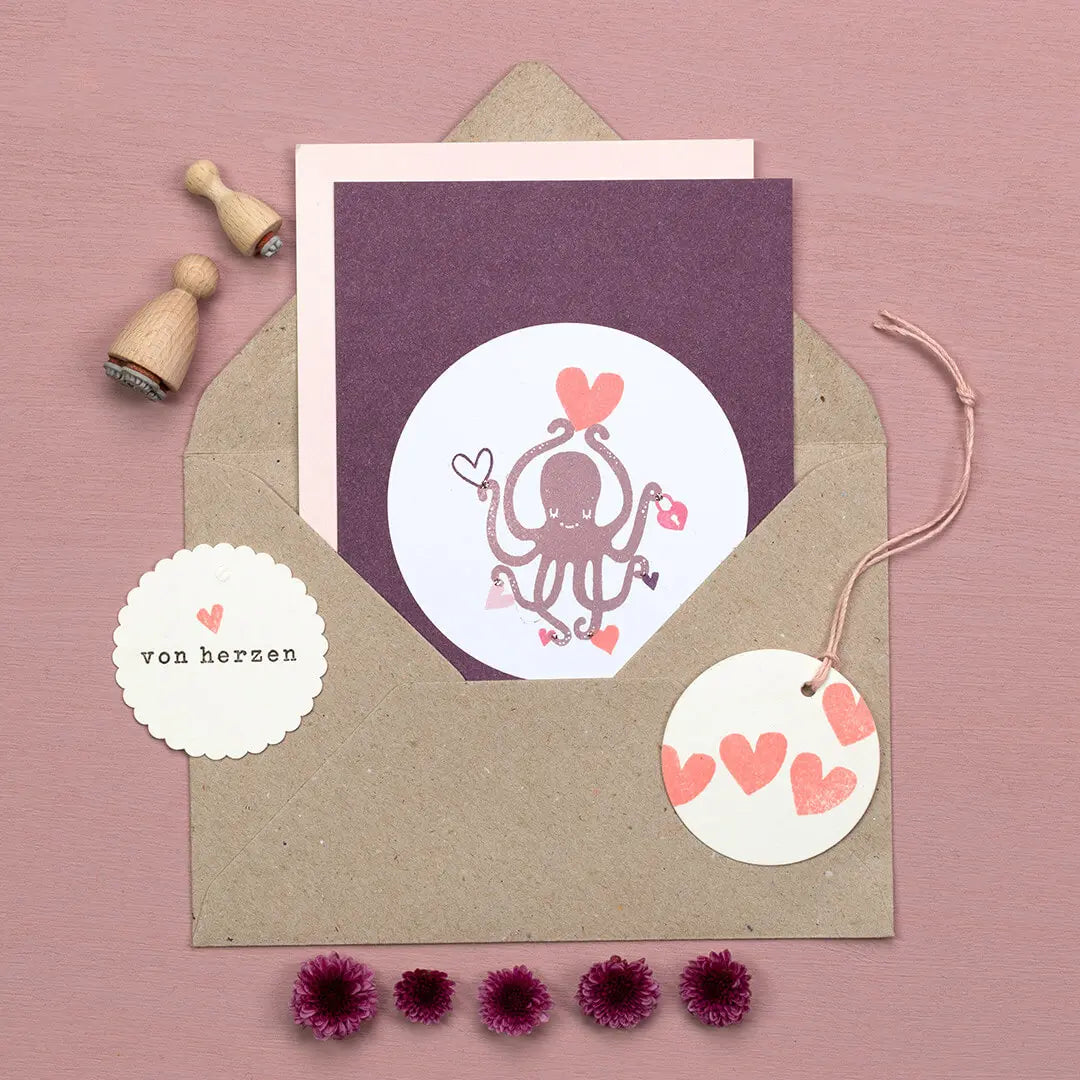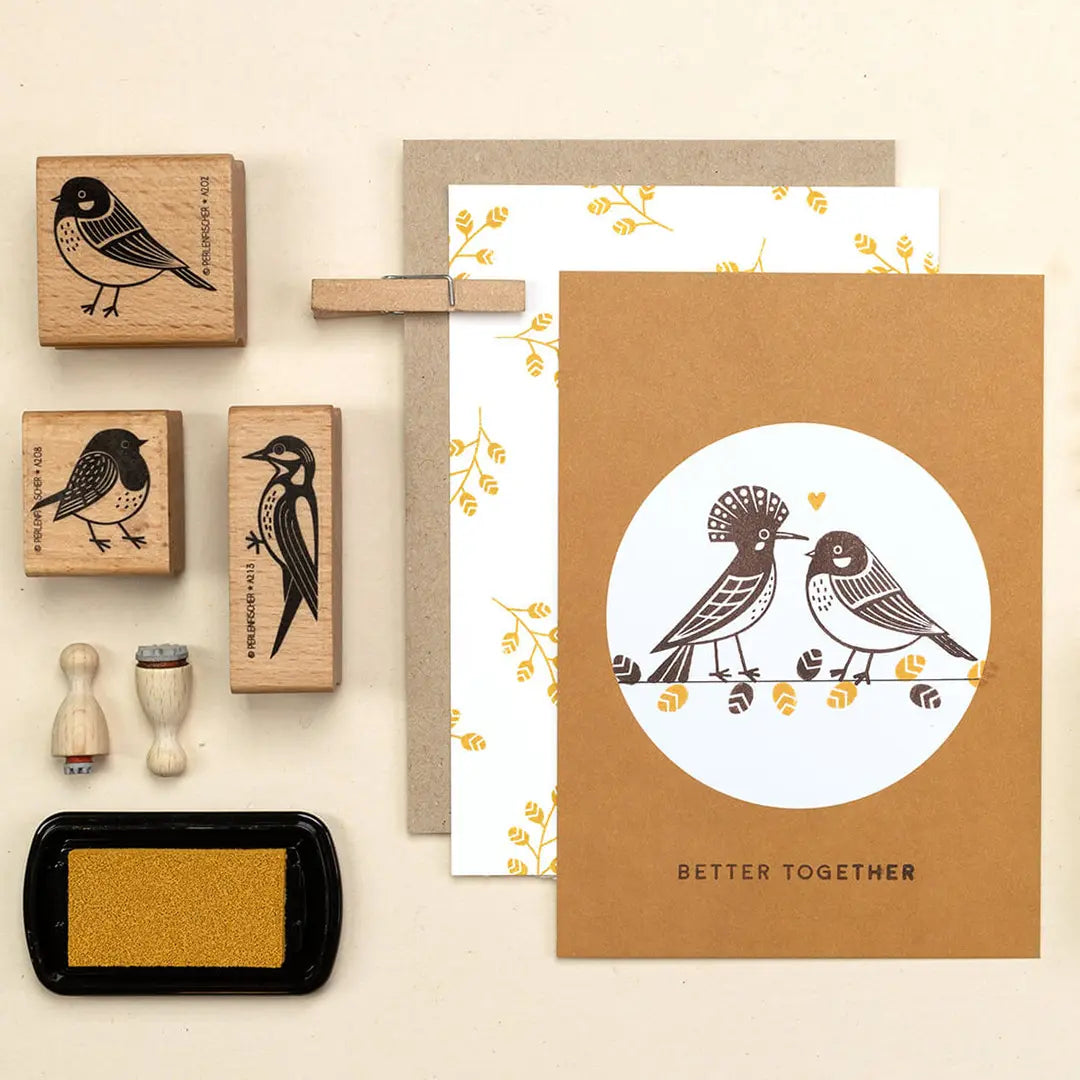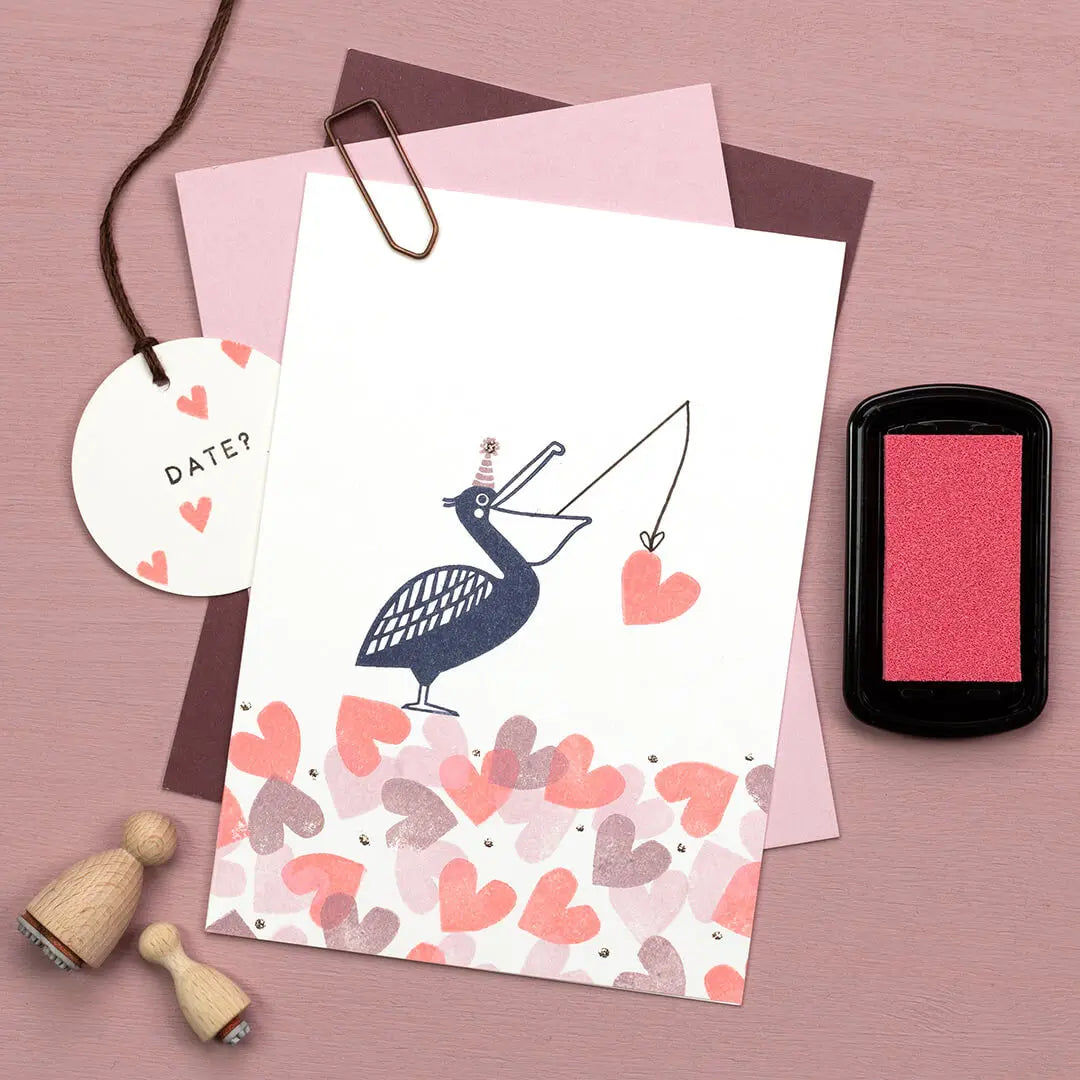 Stamp sea creatures, seahorse stamps, fish stamps and co.
Maritime animal stamps and summery motifs
For all sorts of summery and maritime motifs in the motto summer, sun, sea and beach, feel free to visit Stamp Spring & Summer, filter by special topics and let yourself be inspired.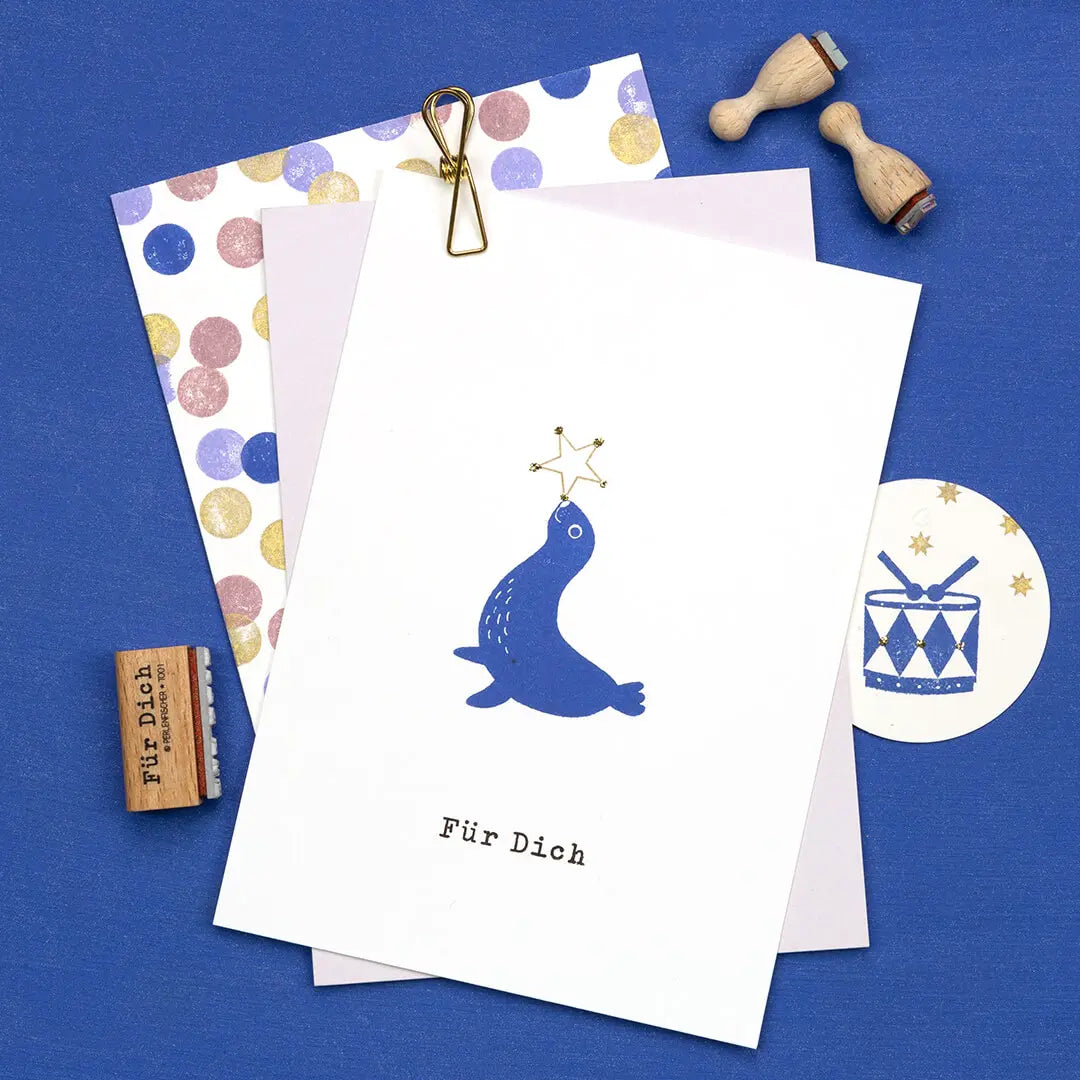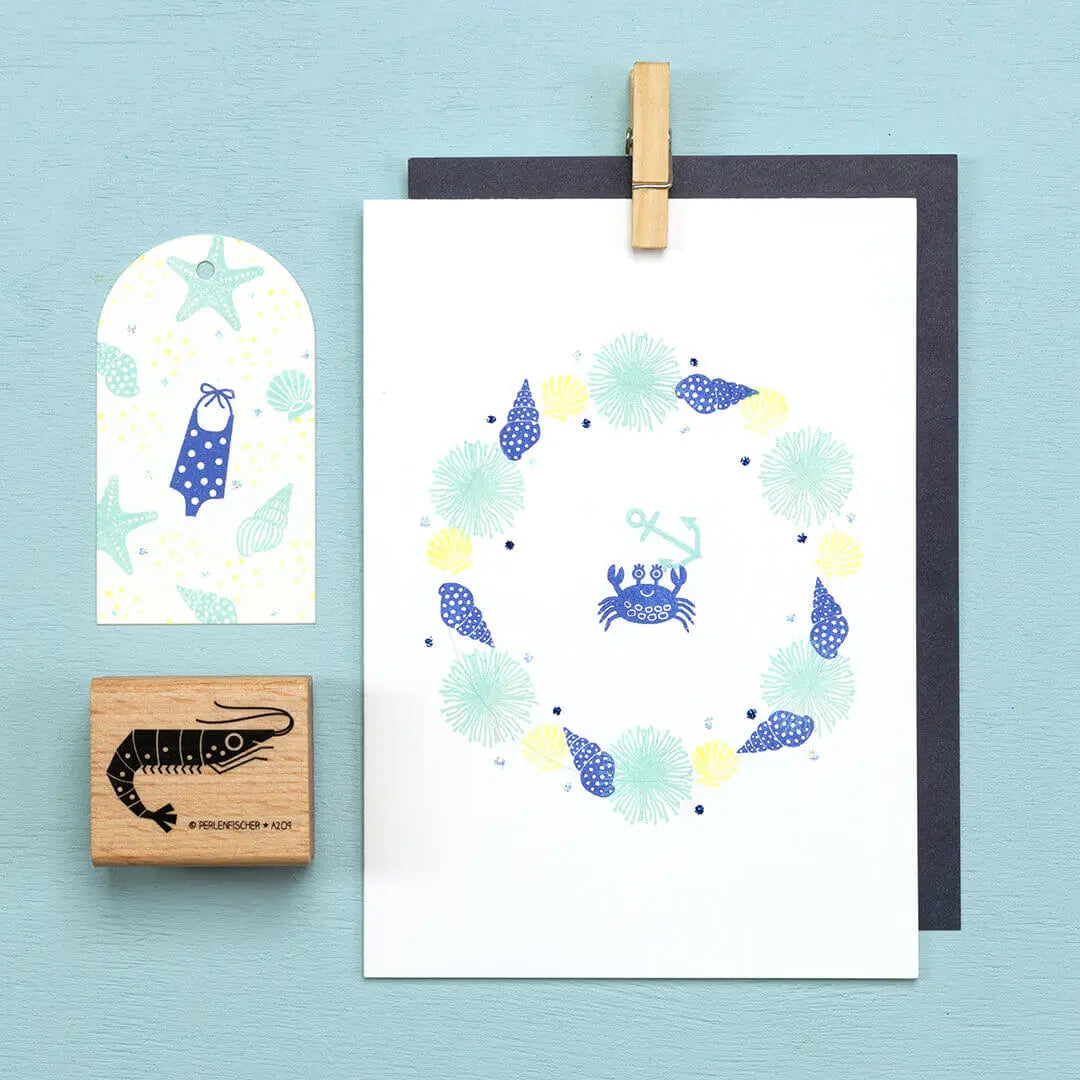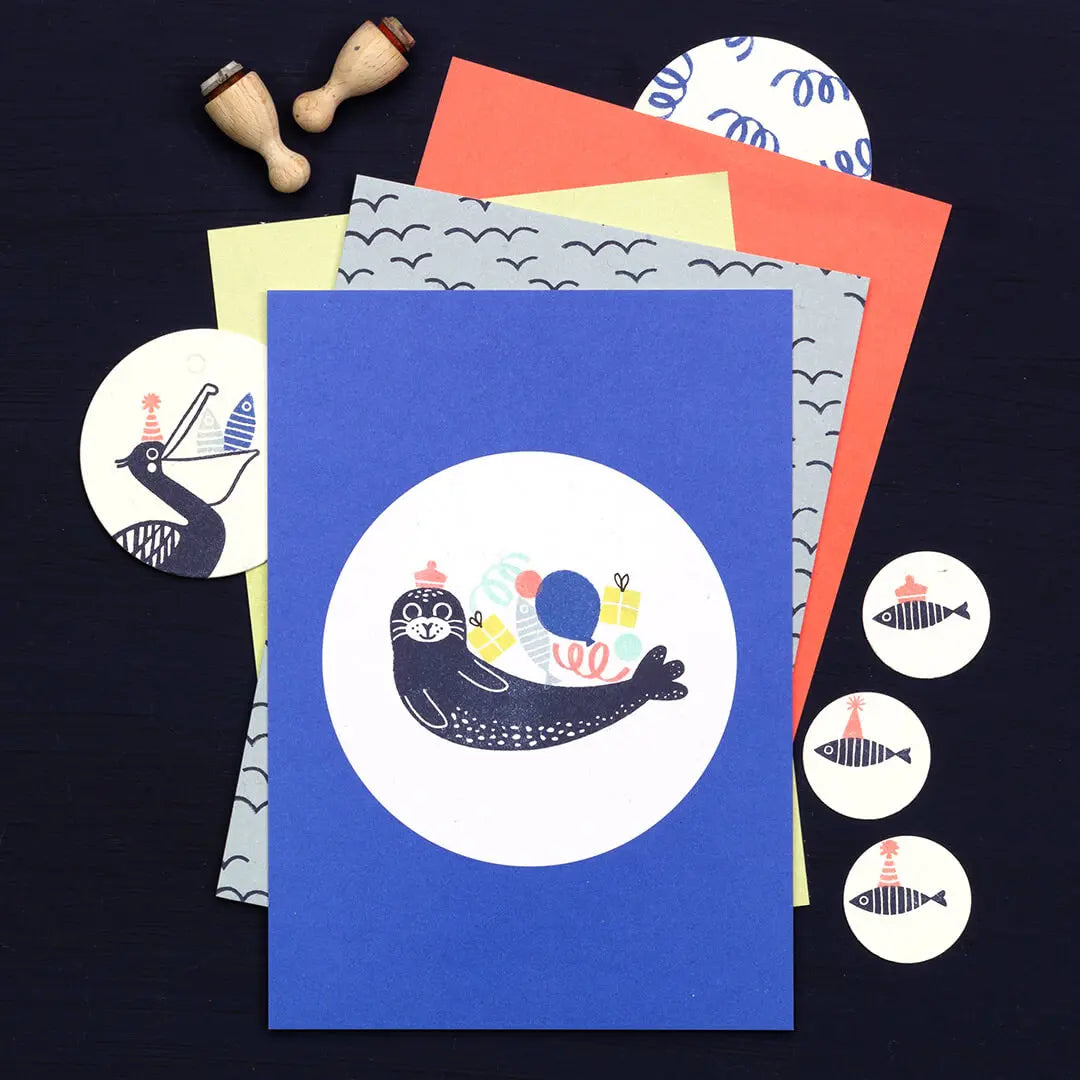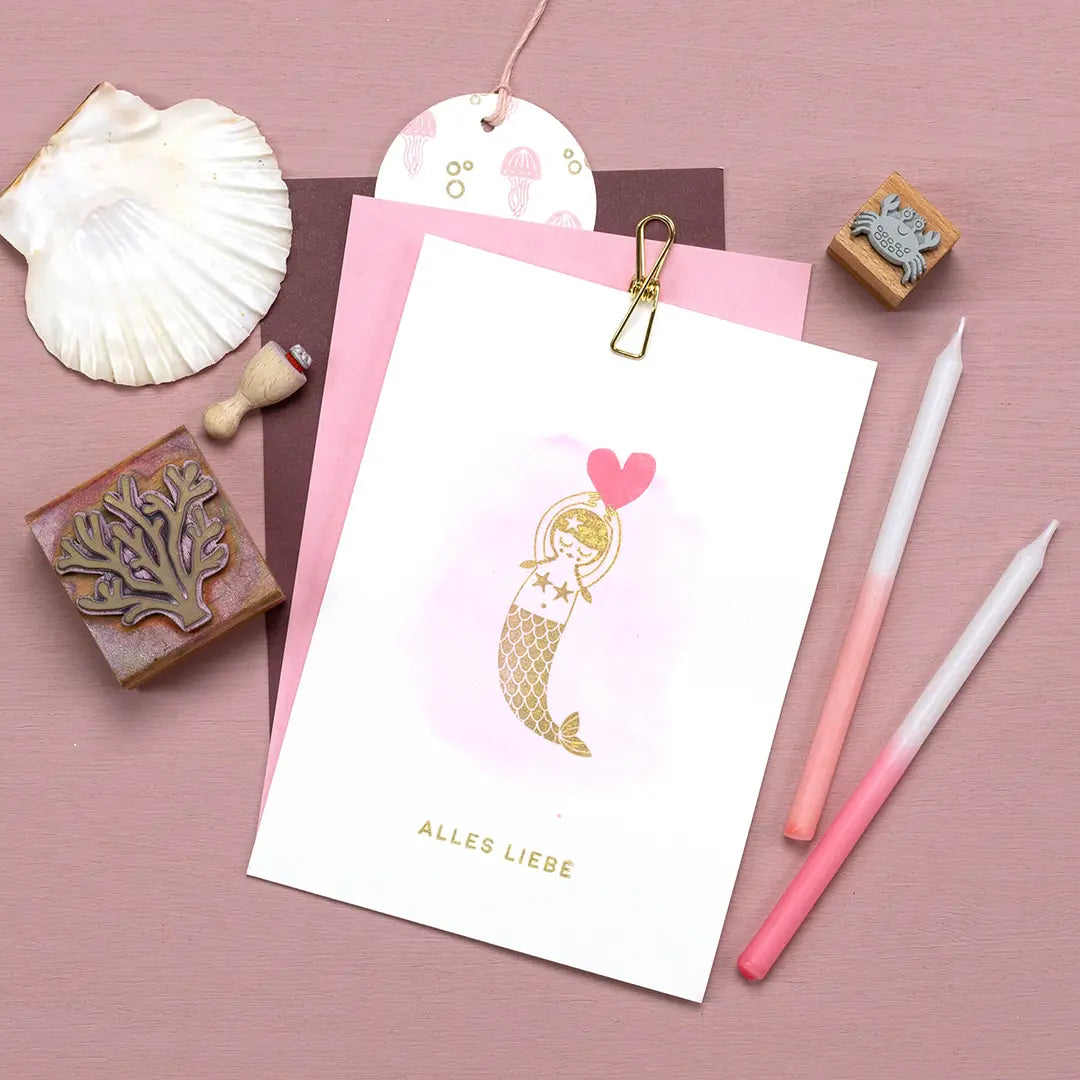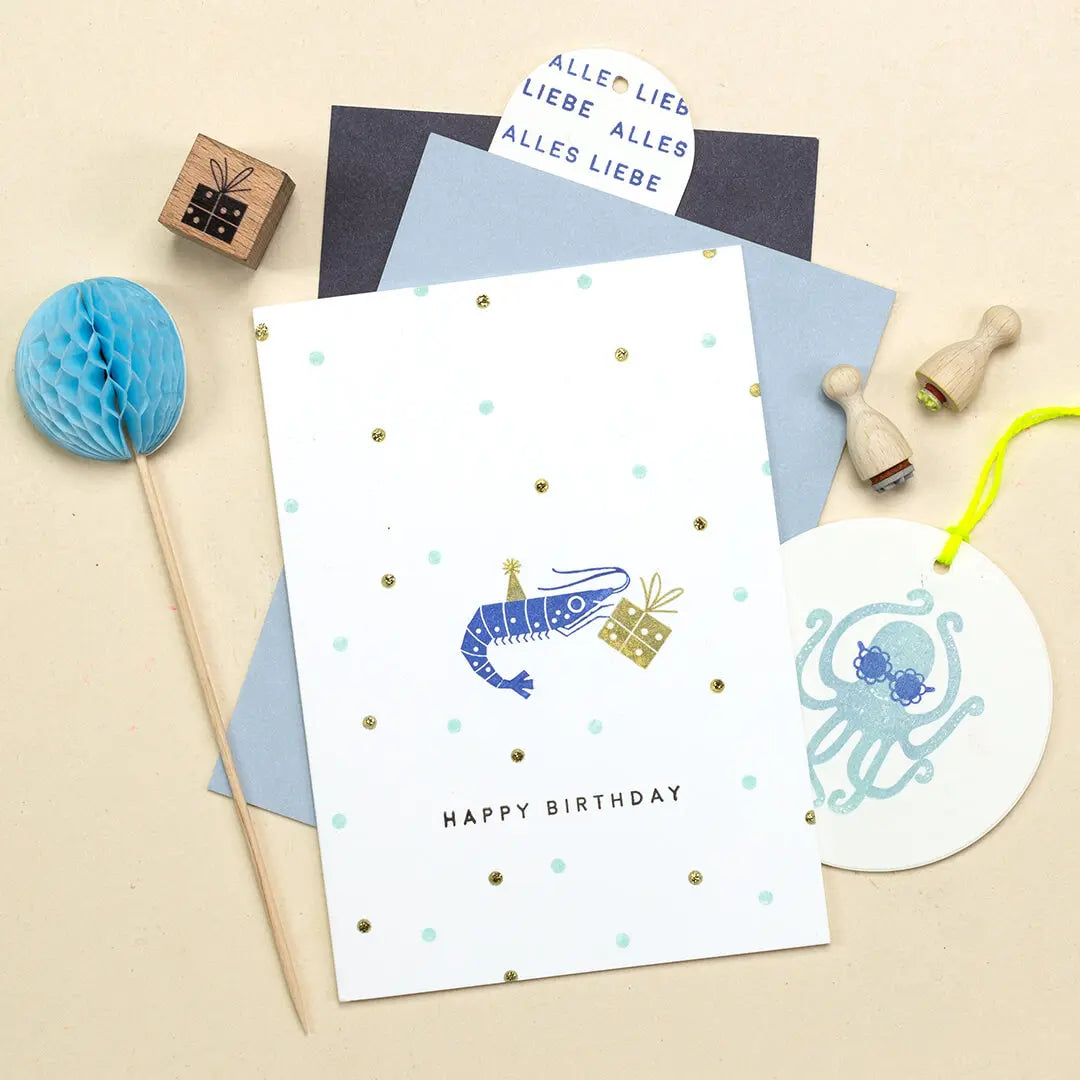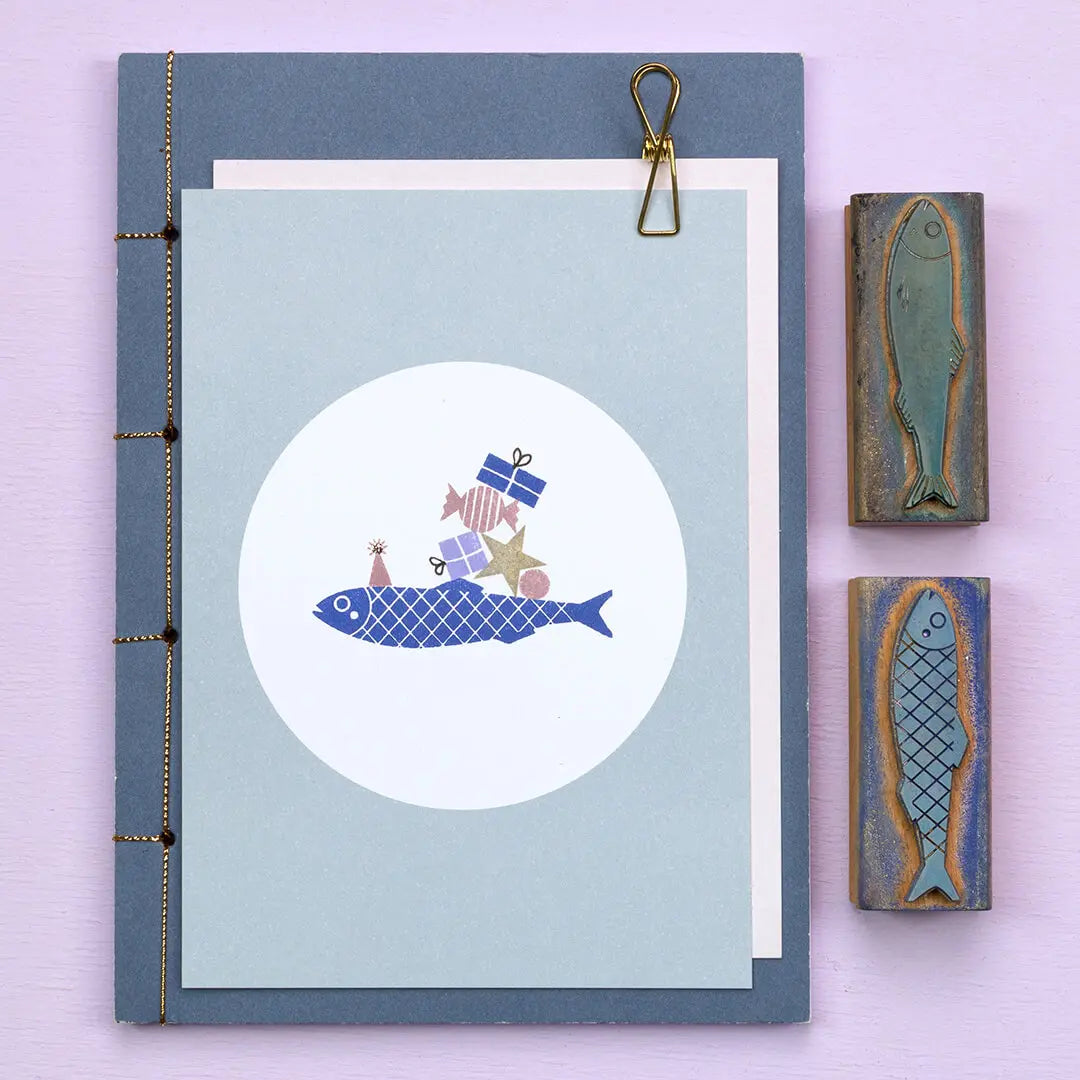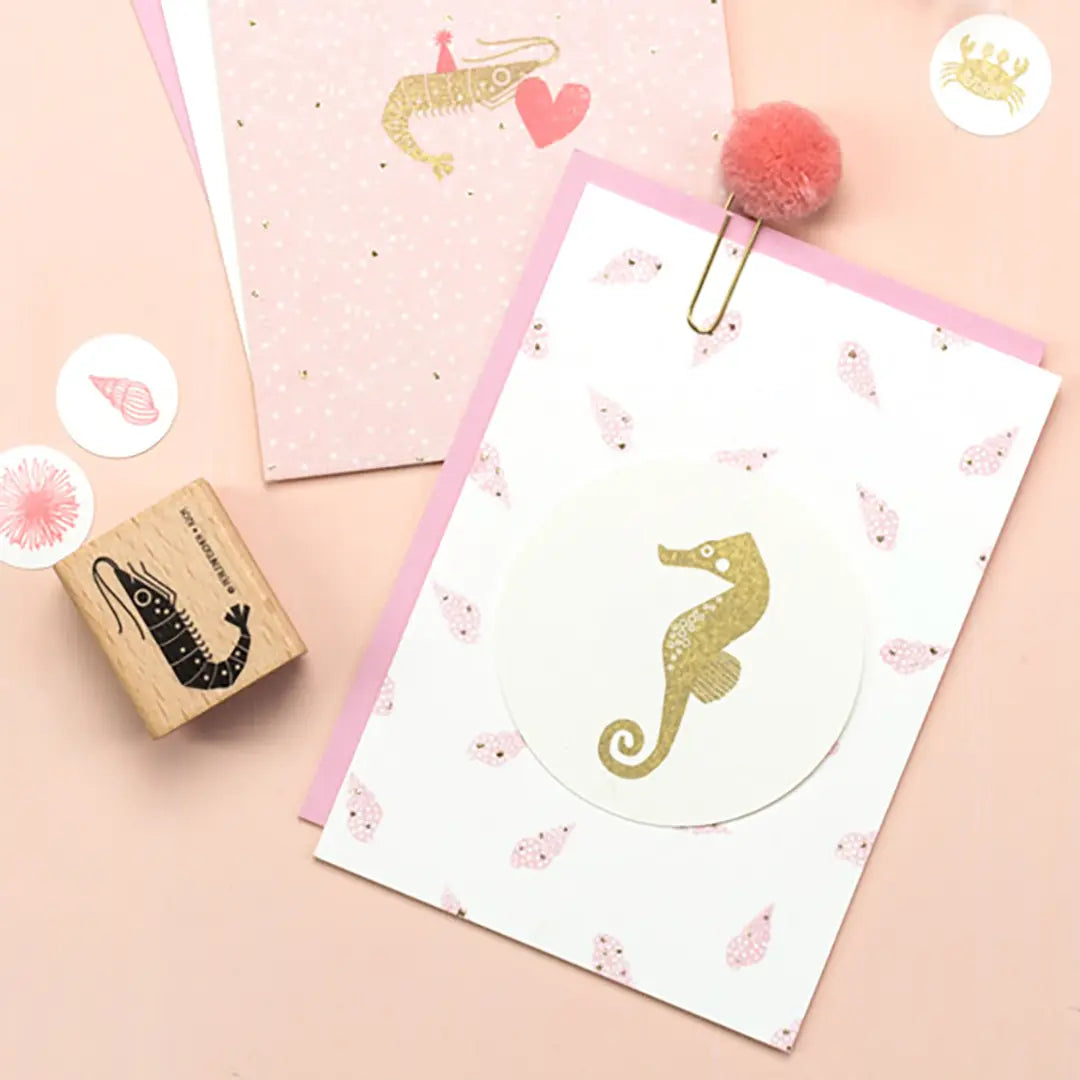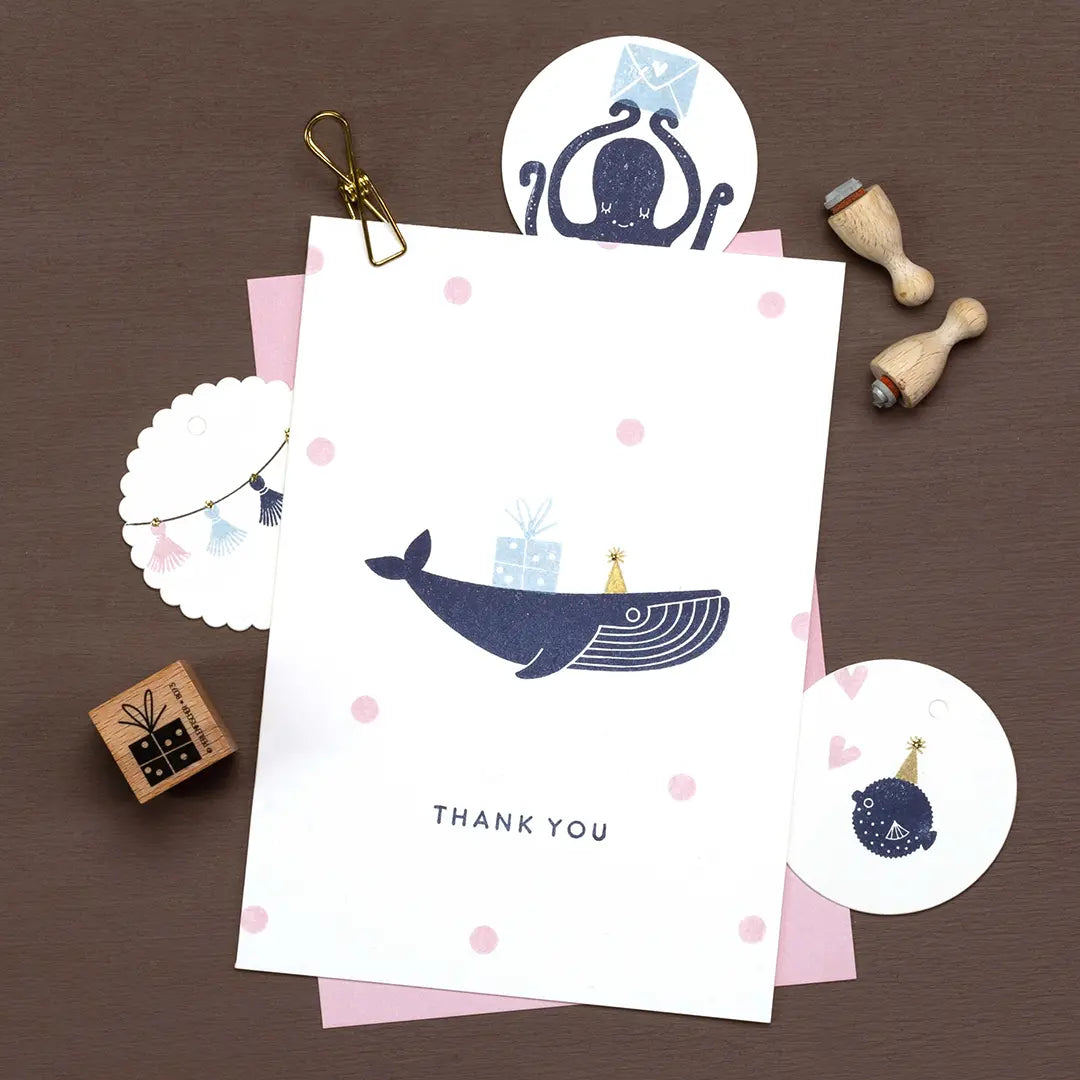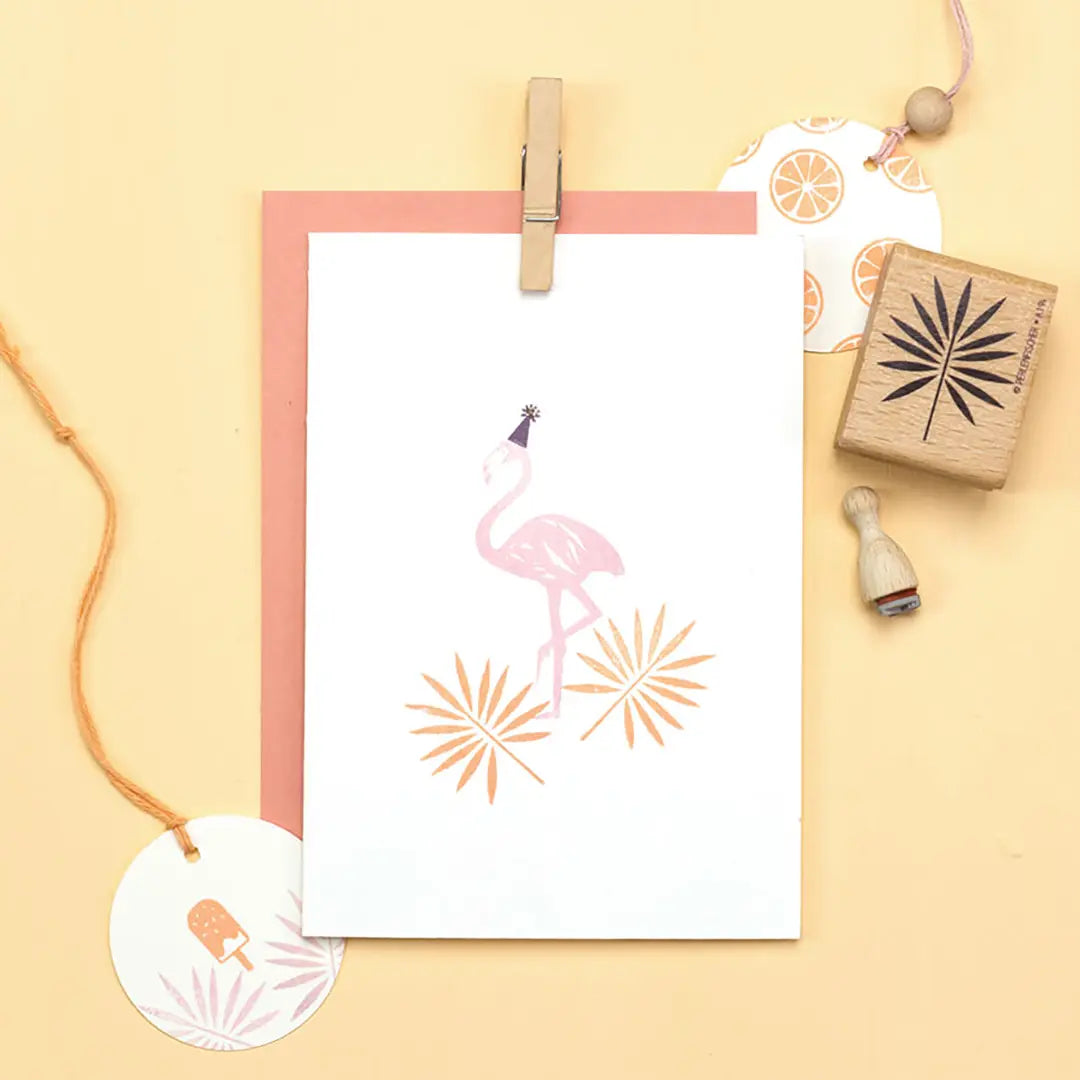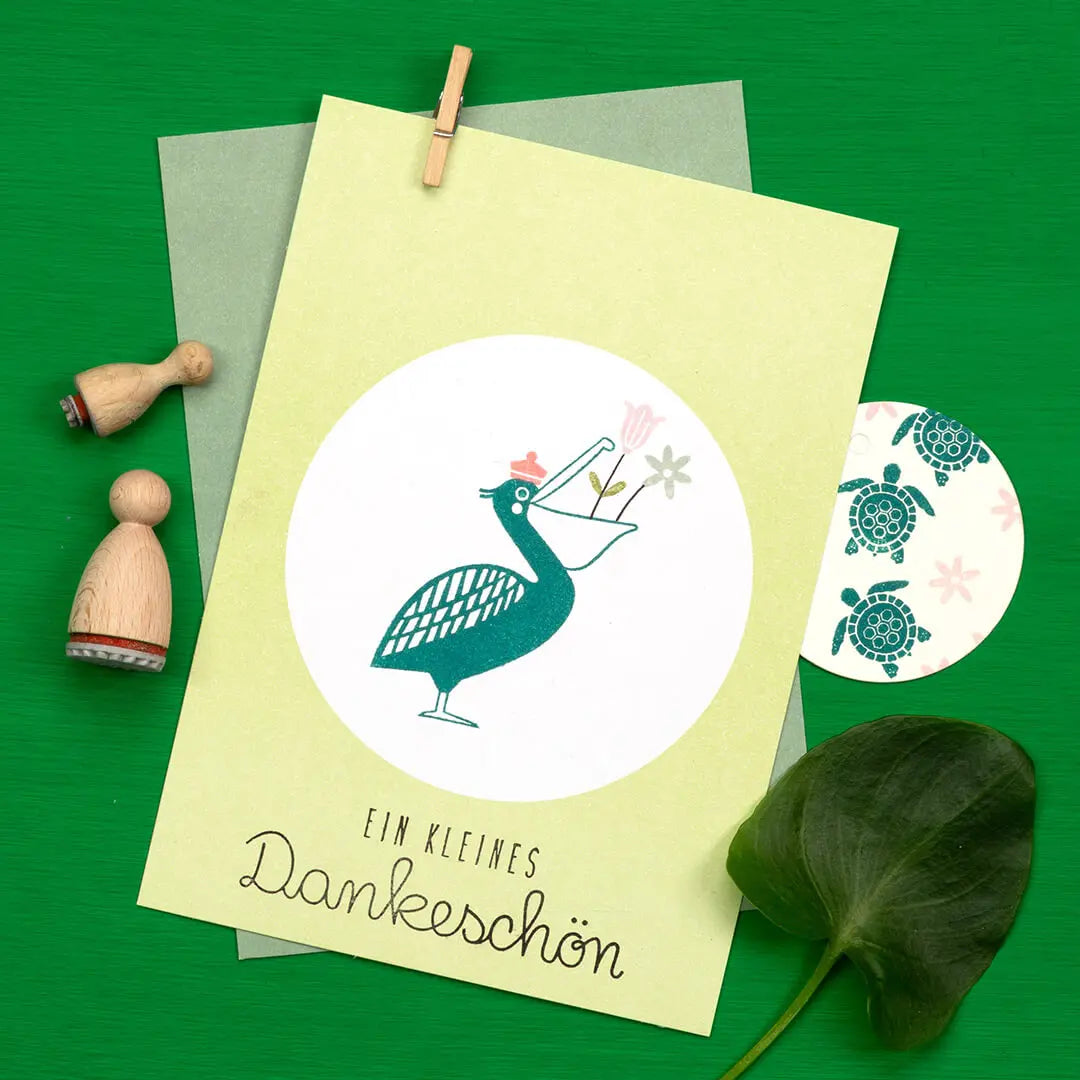 Fox stamps, owl stamps, bird stamps, squirrel stamps and many more
Forest animals for the cuddly autumn time
Discover many more beautiful motifs under Stamps Autumn & Forest: from mushrooms and leaves of all kinds to acorns, pine cones and co.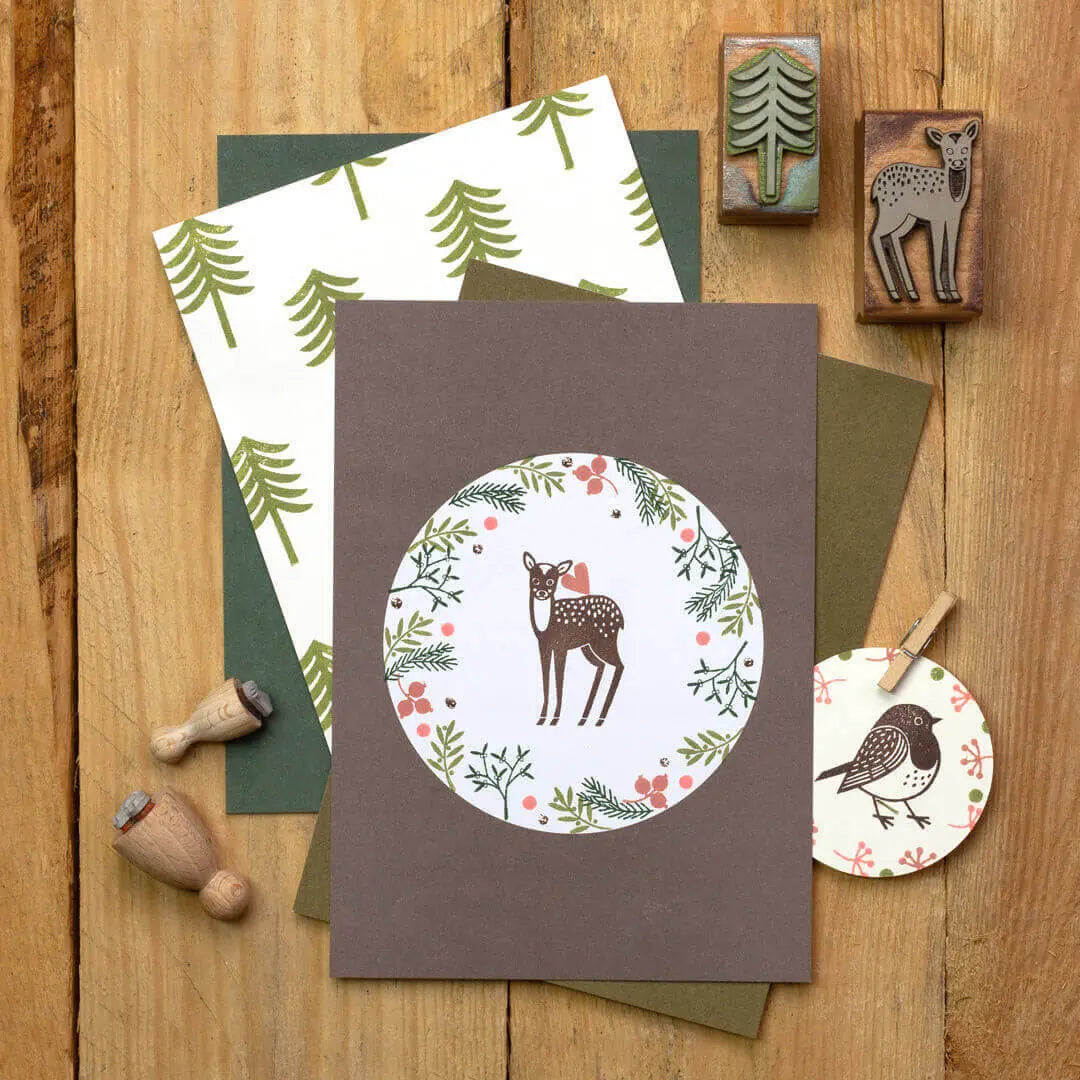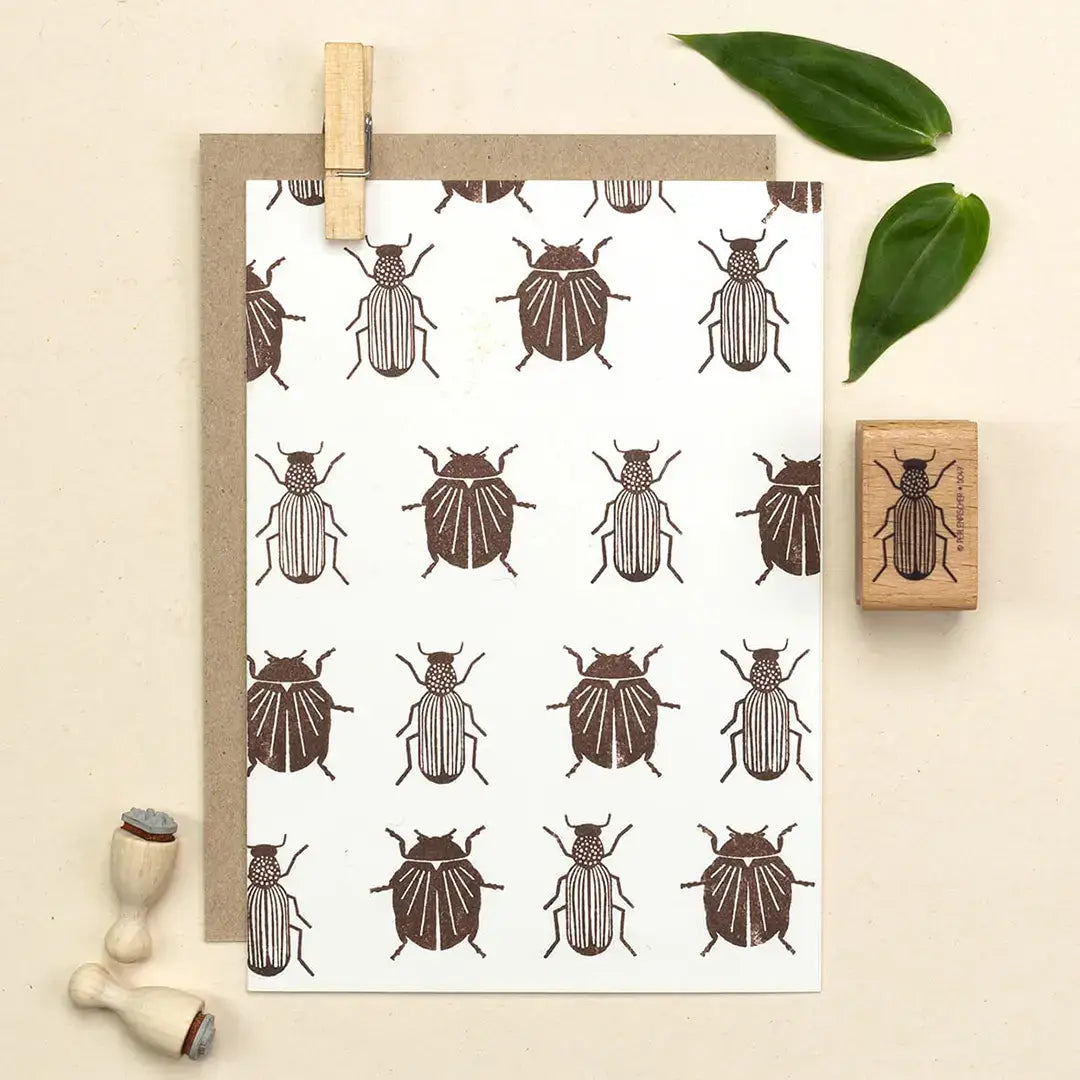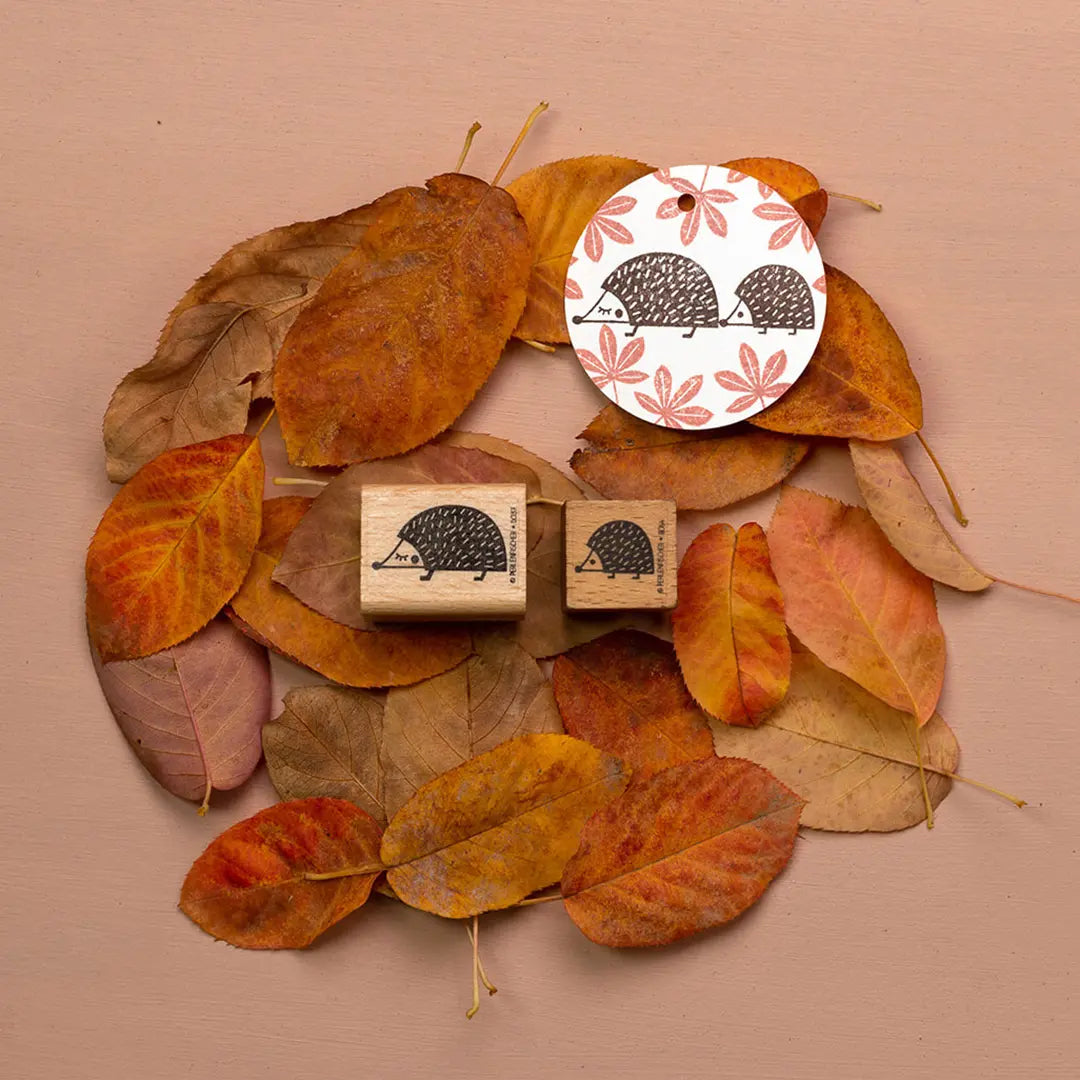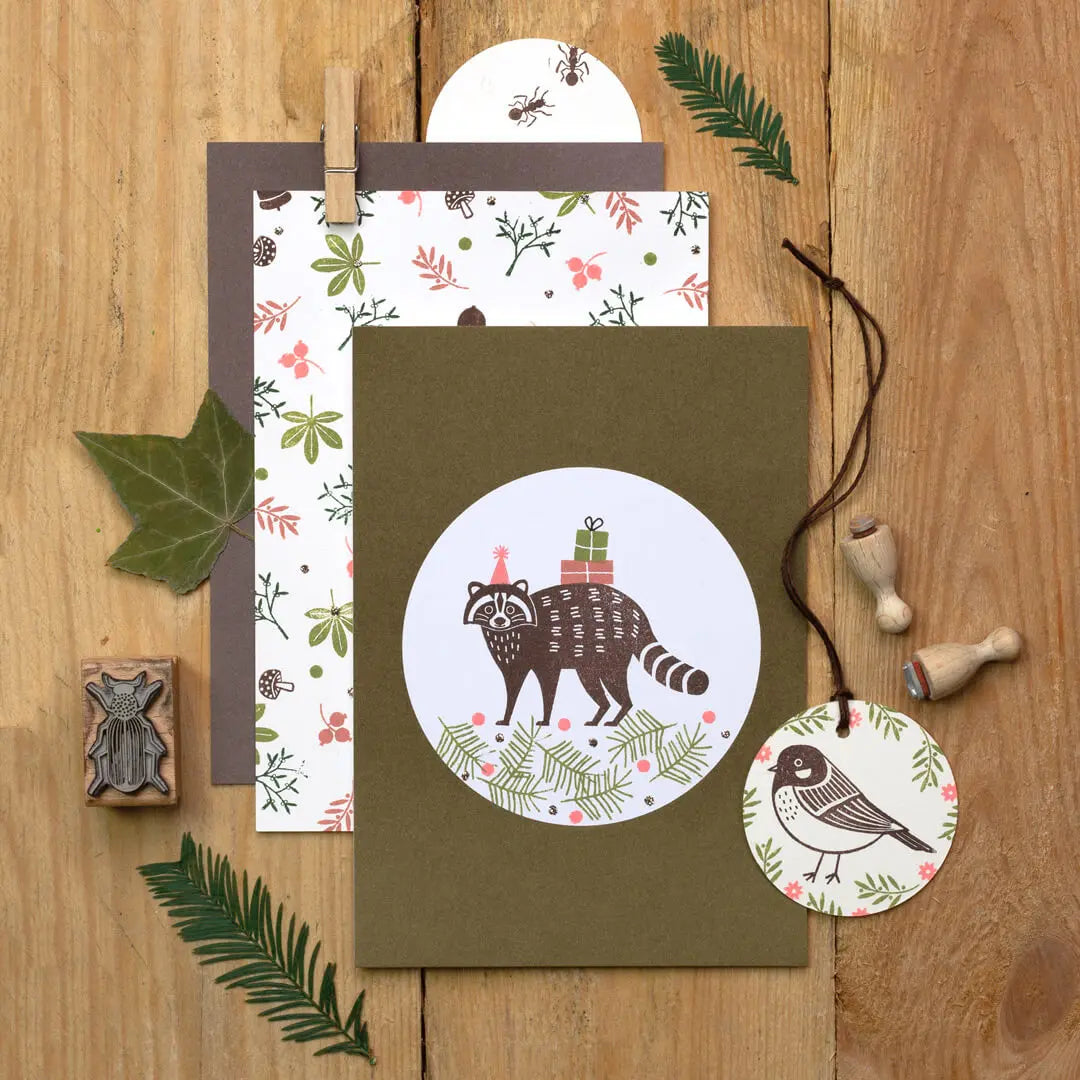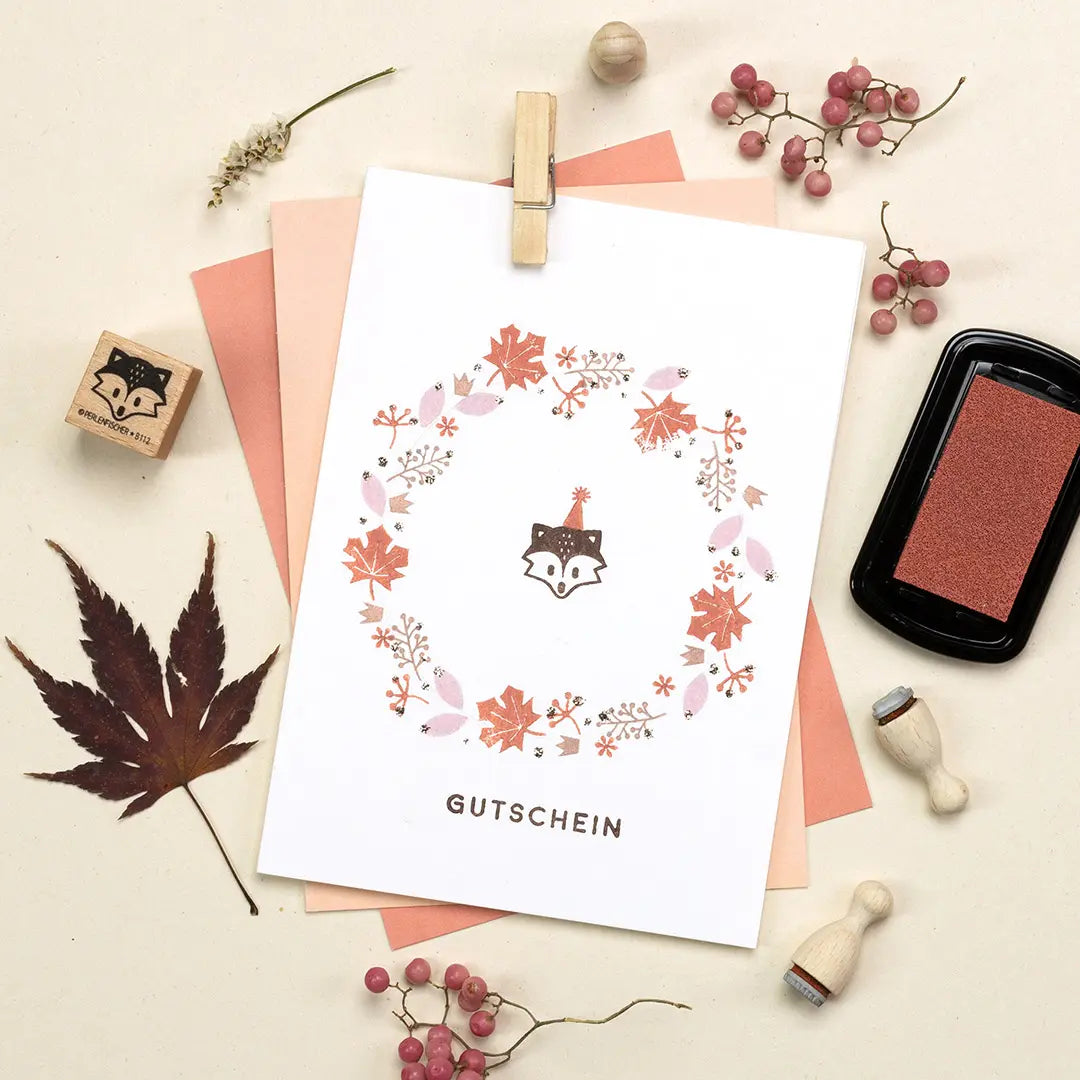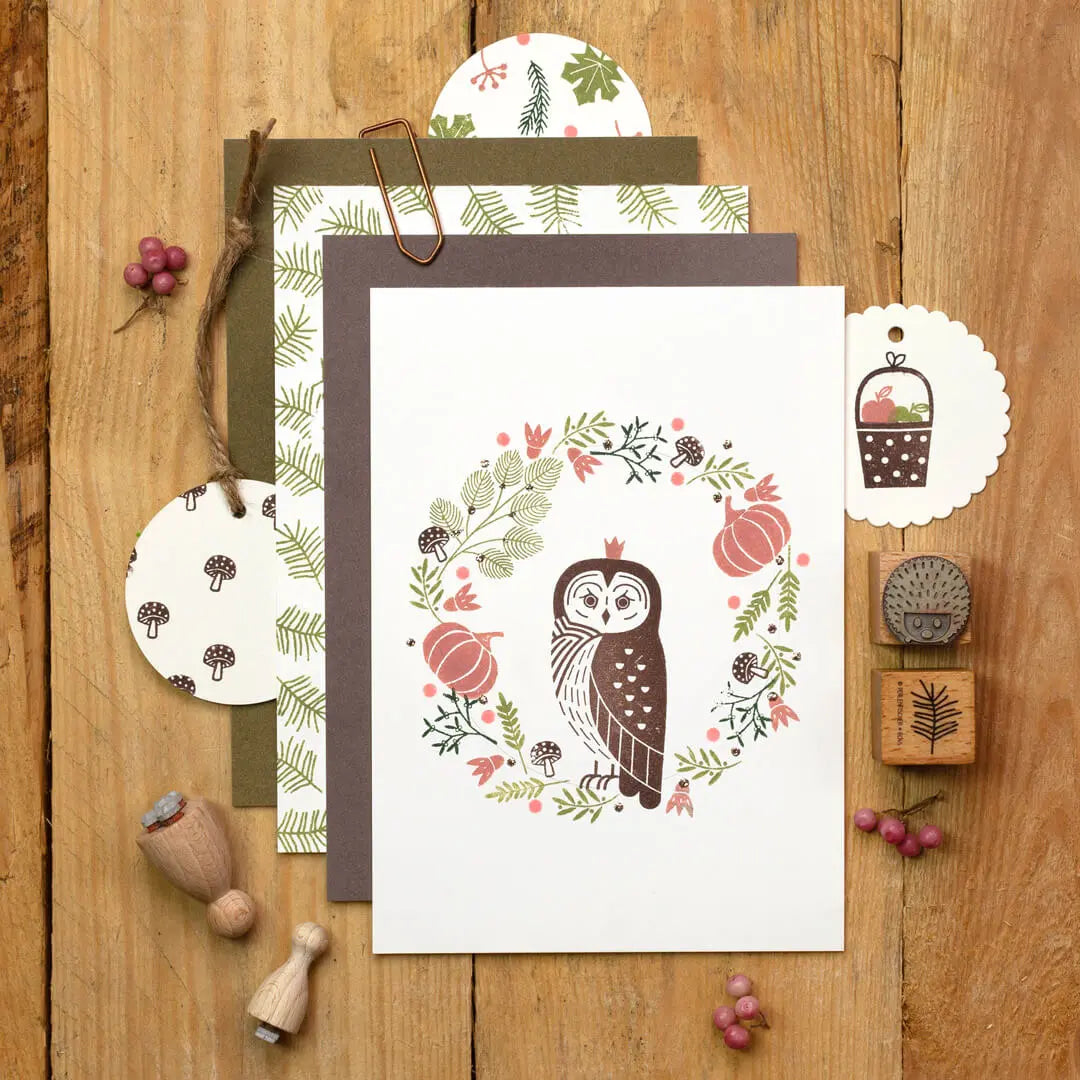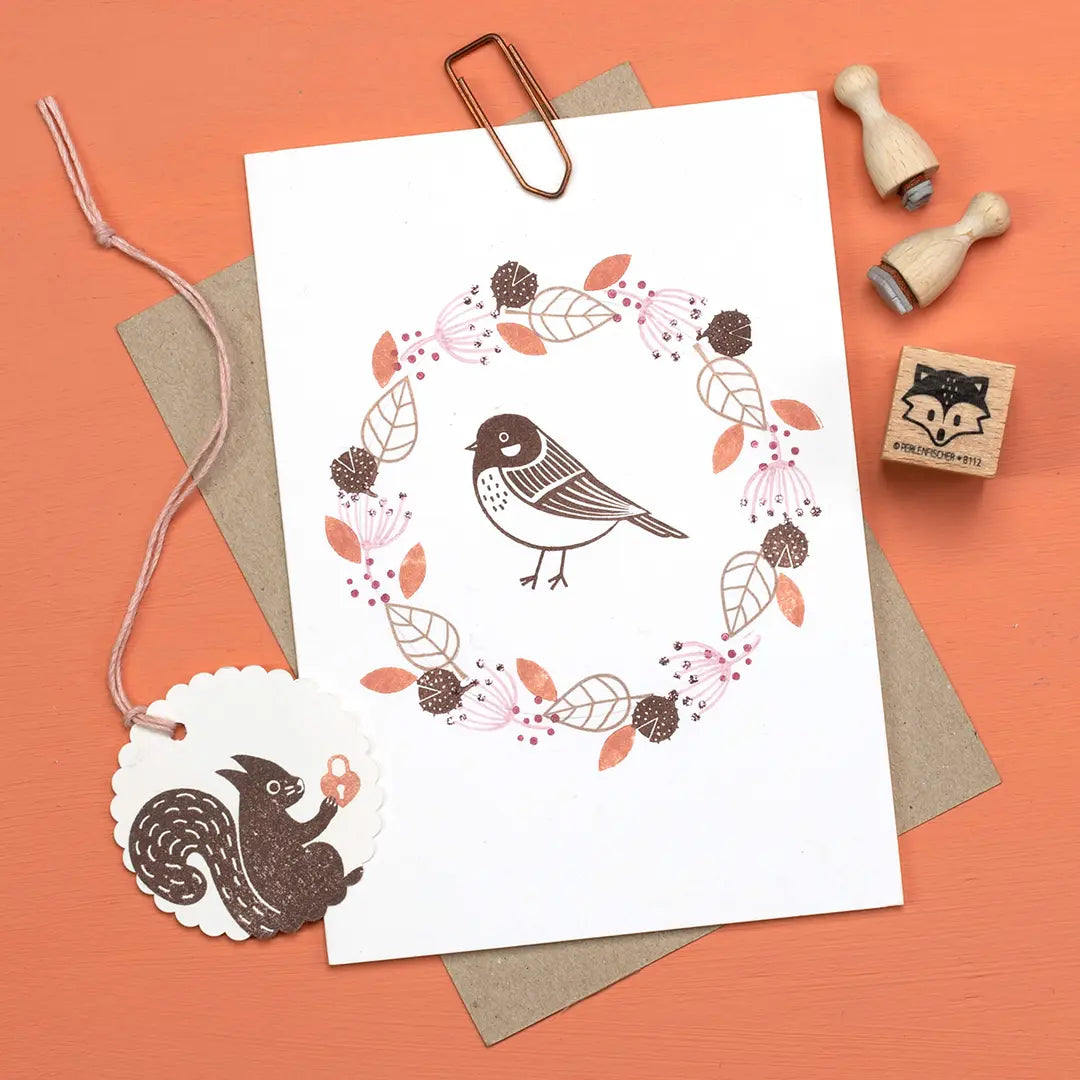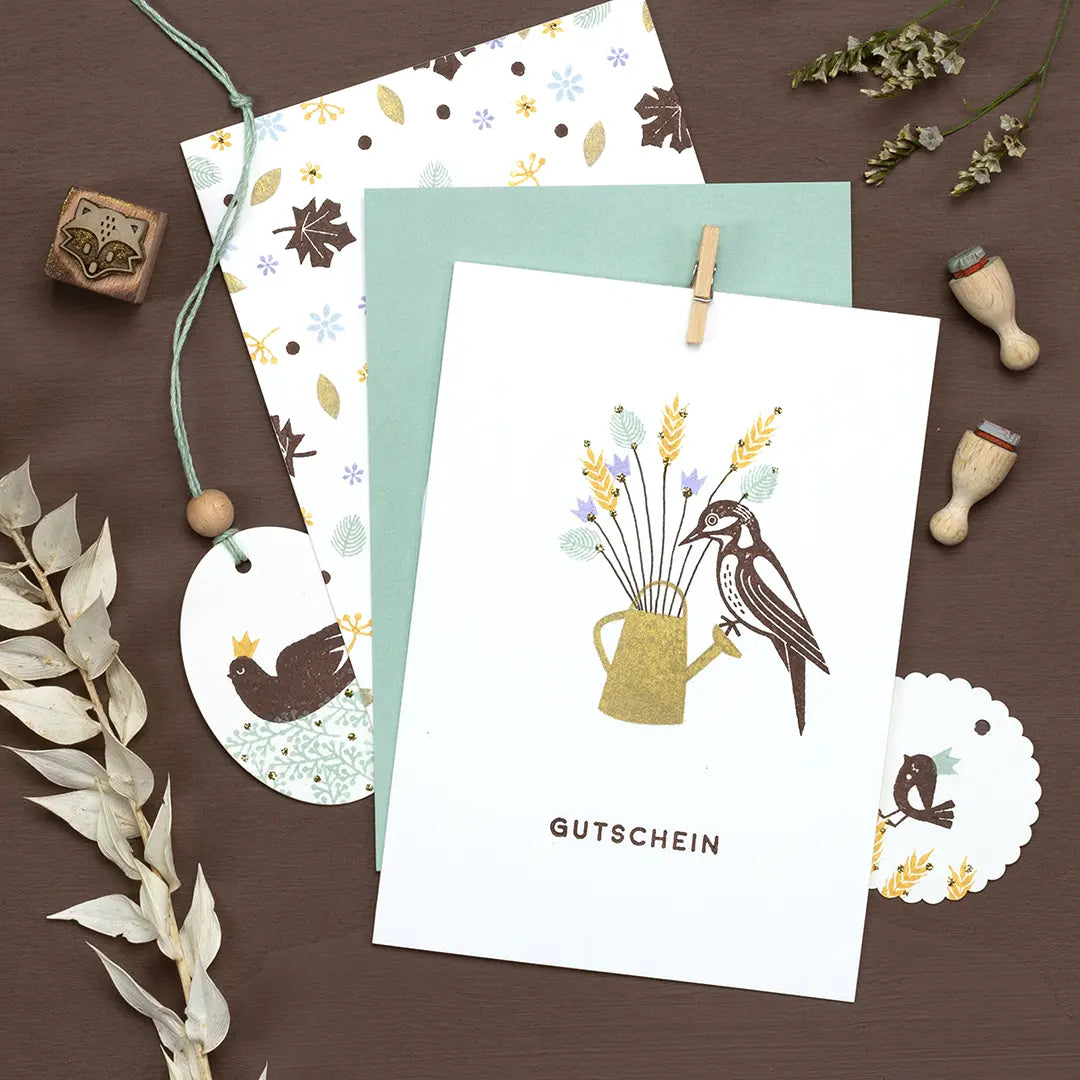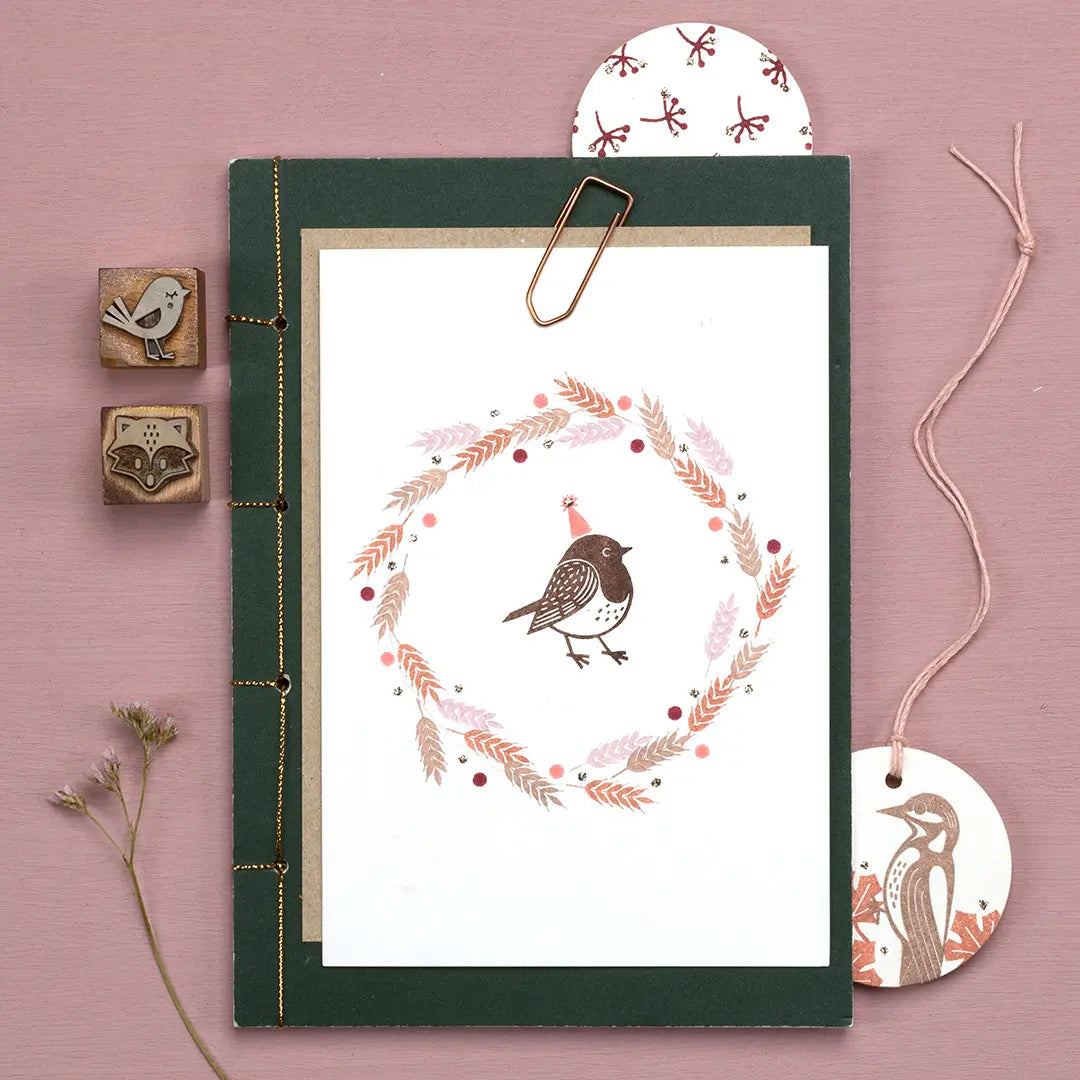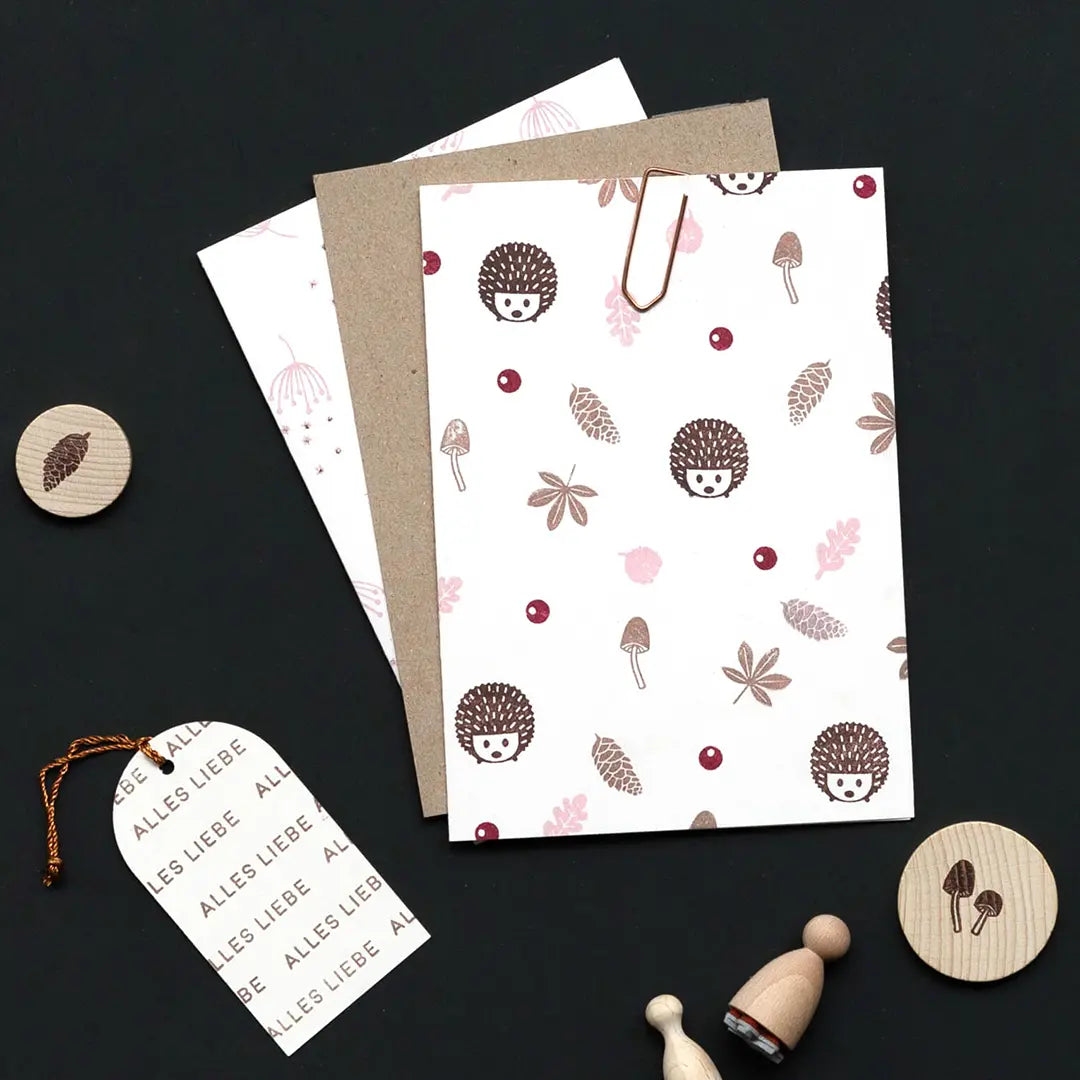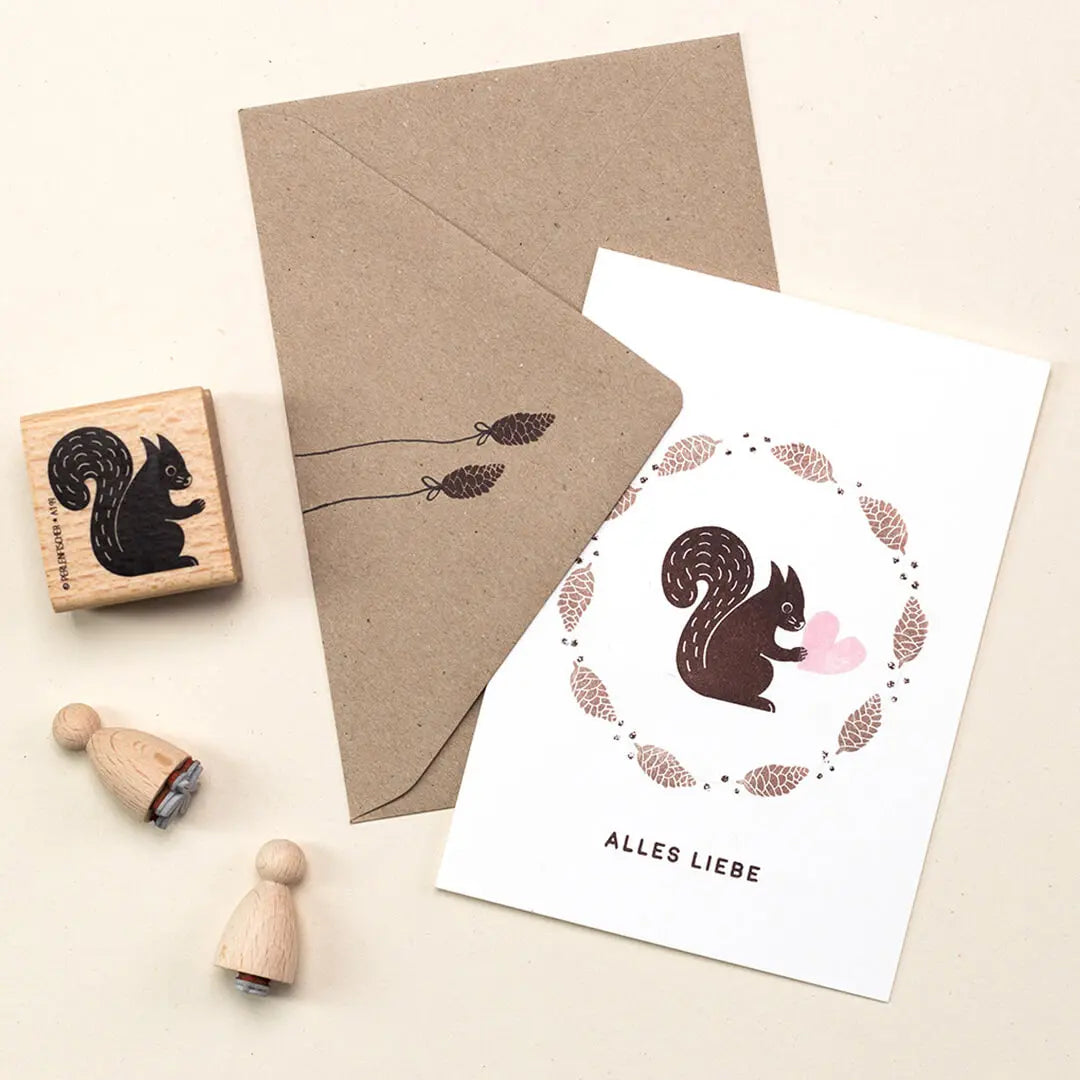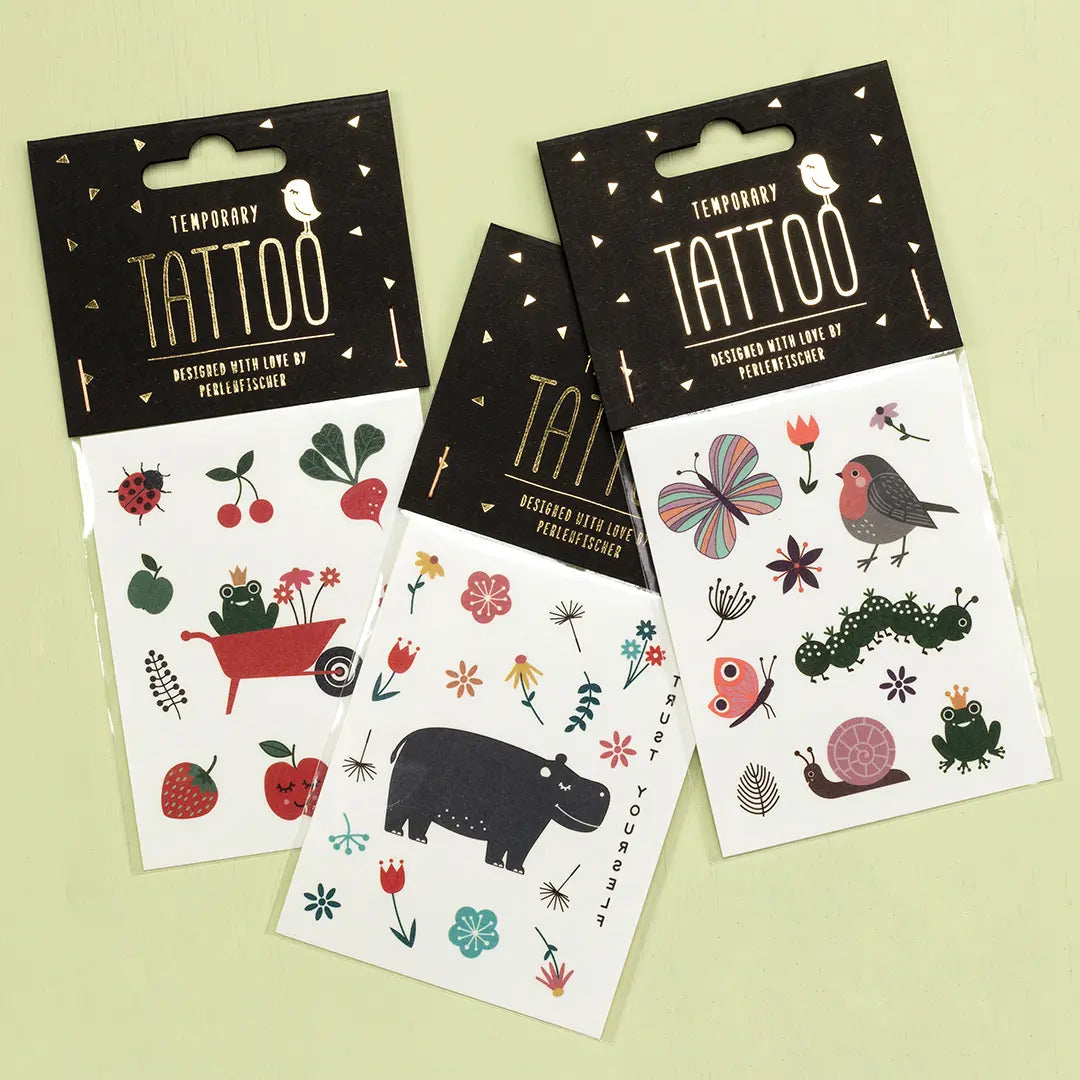 Animal stamp motifs as temporary tattoos
Our animal tattoos
You can easily conjure up our animal motifs on your skin, colorful and completely harmless. Here you will find our diverse selection of tattoos.
Jungle animals, zebra stamps, lion stamps and more.
Greenery, jungle and safari animals
Our animal stamps also look great when surrounded by leaves and trees. See our large selection of Greenery designs under Stamps Flowers and Leaves .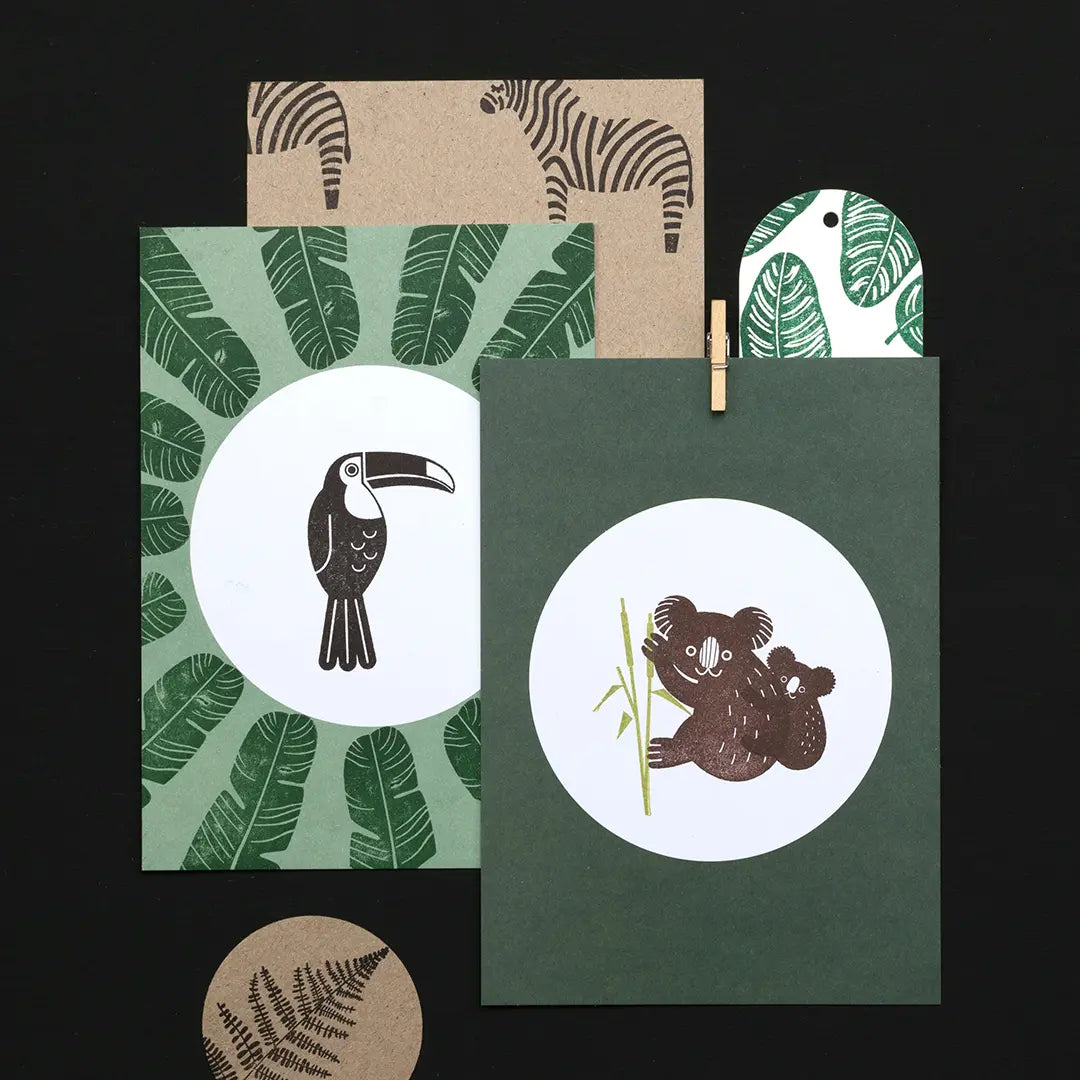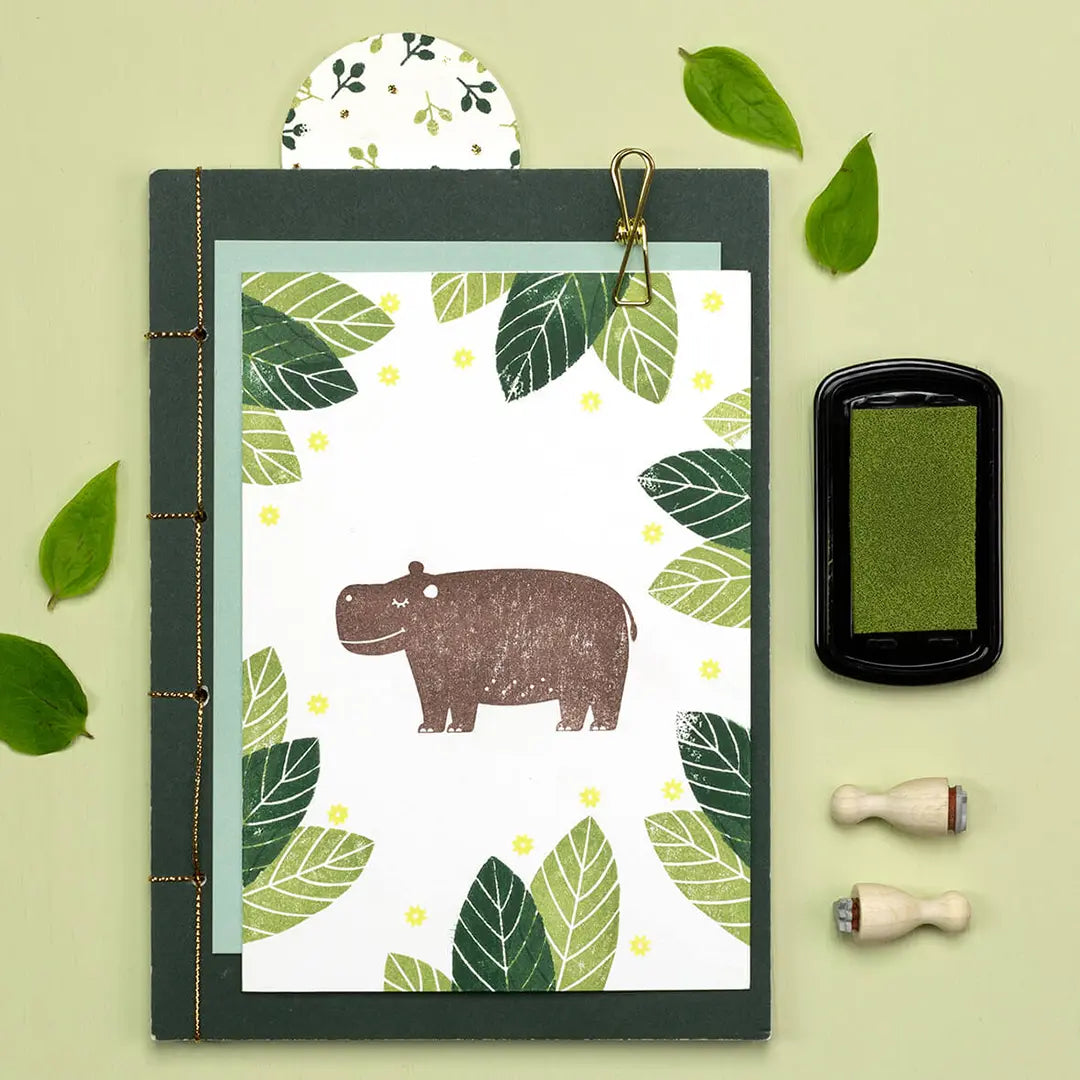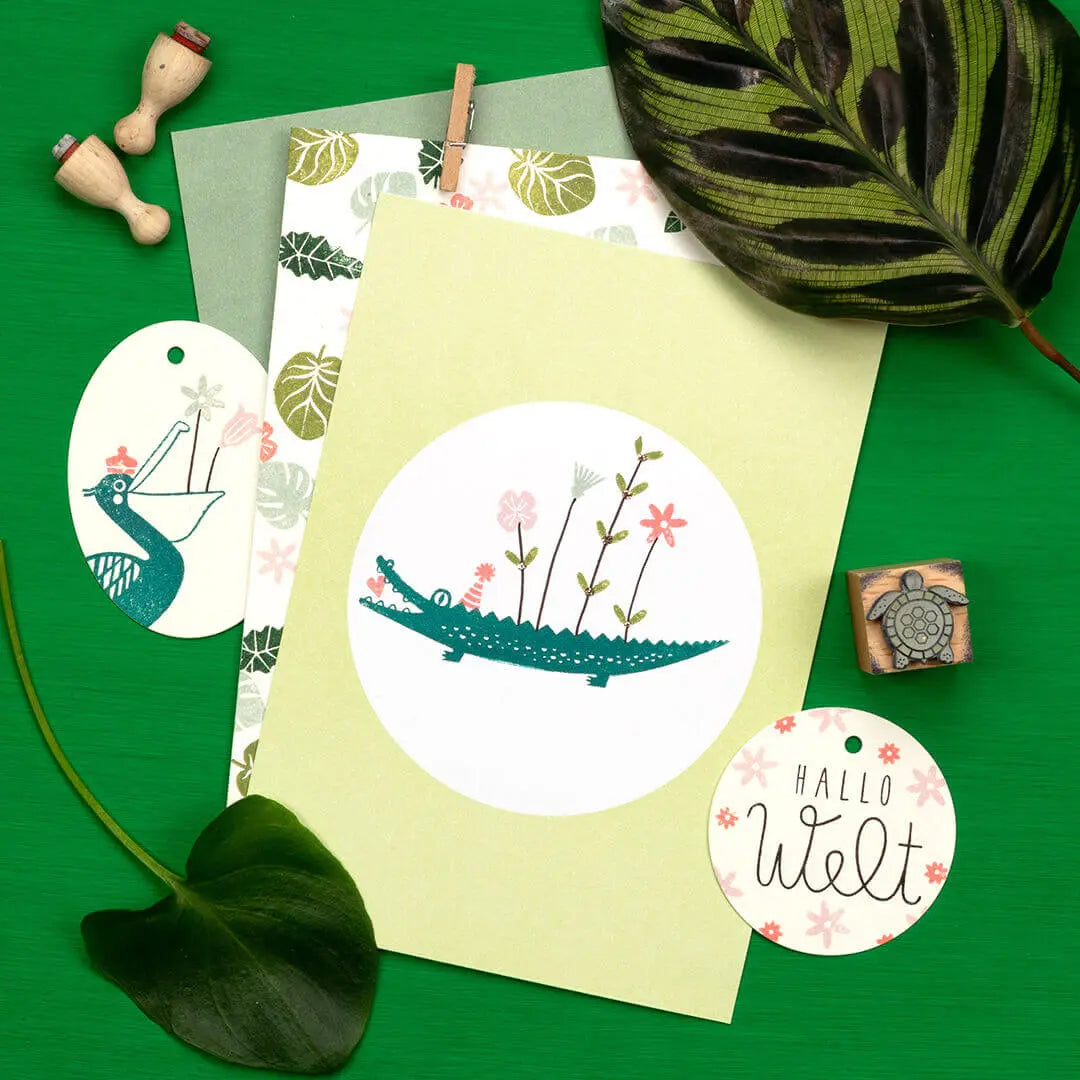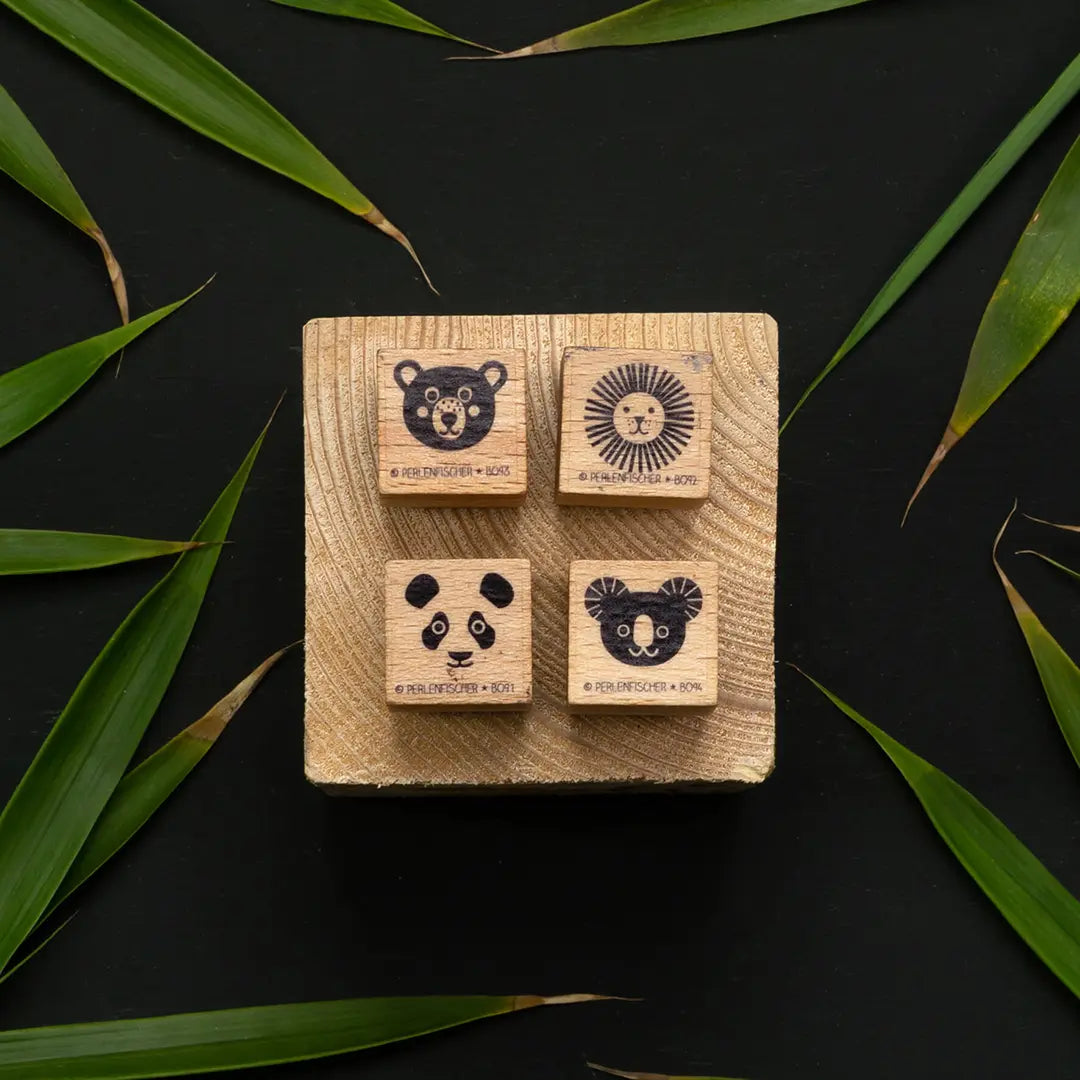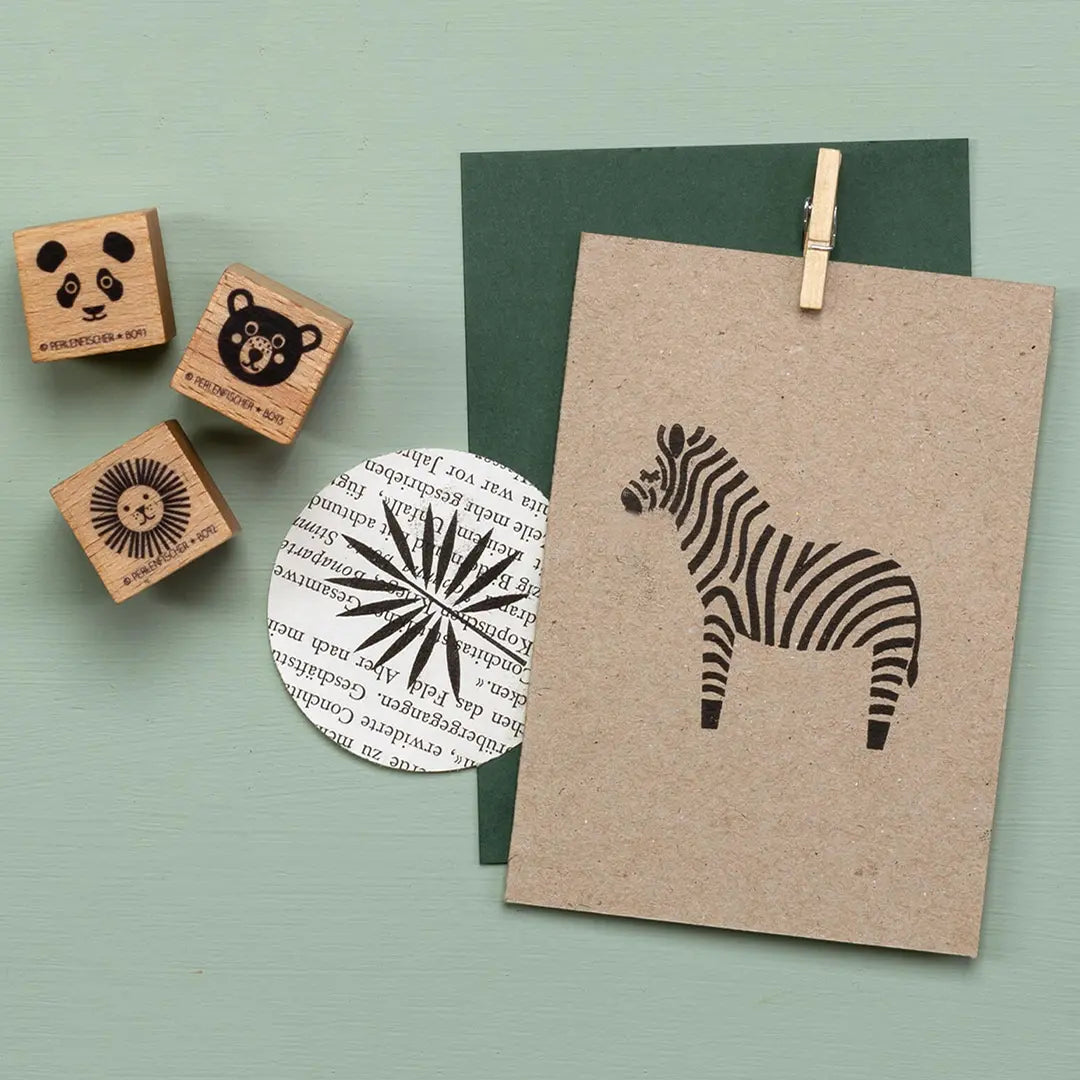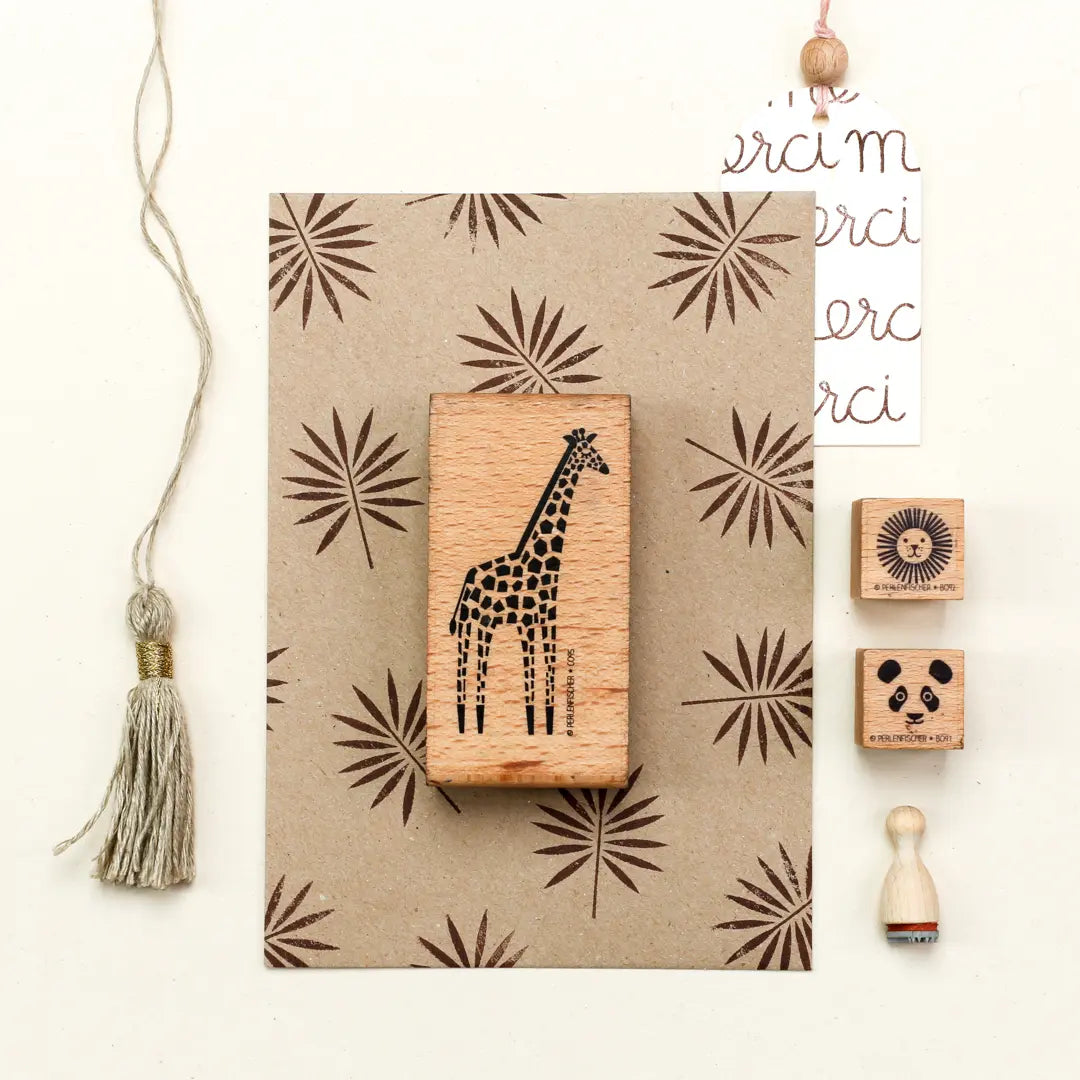 How to use animal stamps to create personalized gifts and gift tags?
Make DIY gifts and decorations with animal stamps
You have almost countless possibilities to use stamps in other ways than just stamping cards. Simply pick out your friends' favorite animals and easily embellish or create your individual gifts with them.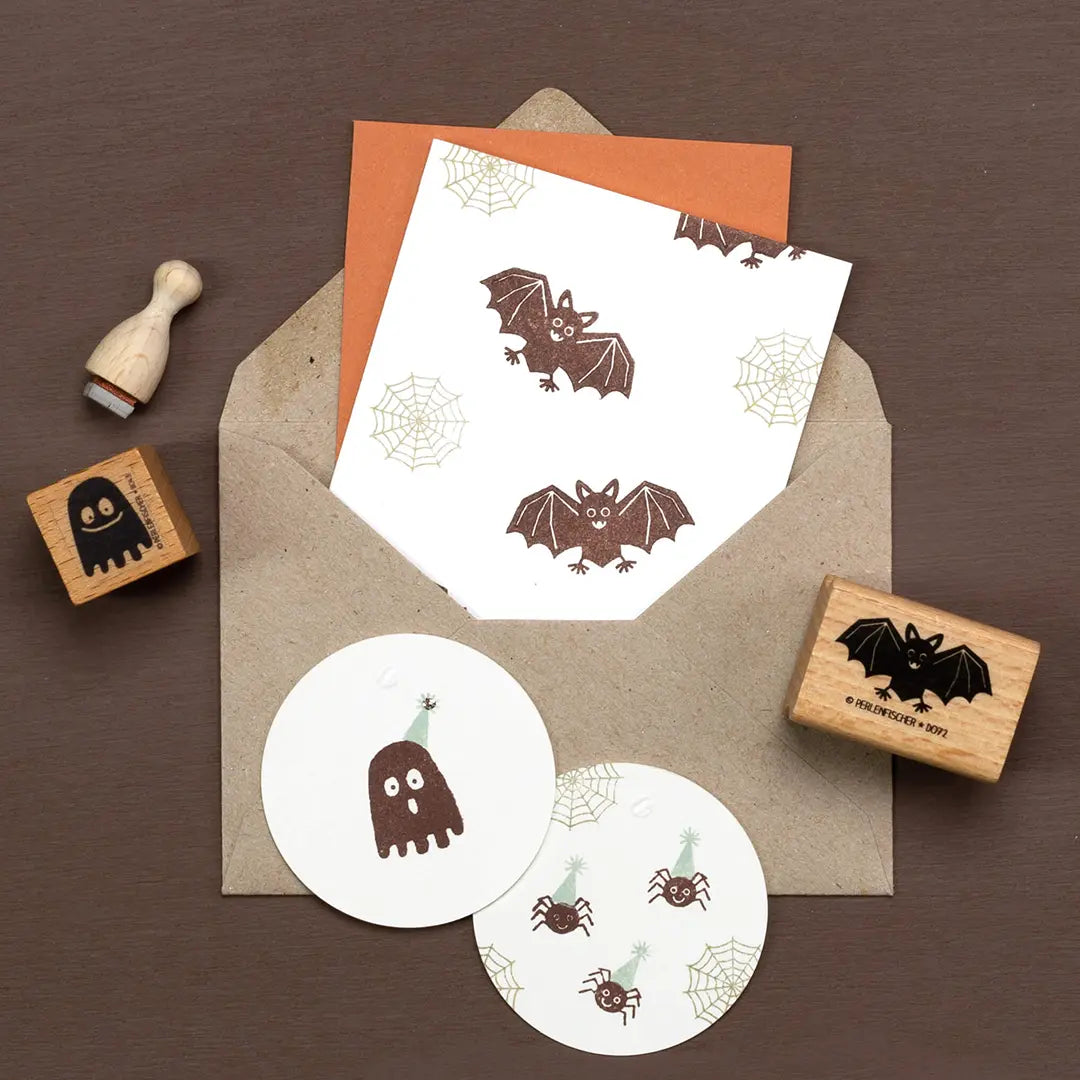 Bat Stamp and Spider
Animal stamps for Halloween
Trick or treat! Stamp spooky invitation cards for your Halloween parties or candy bags for your kids. Check out our category for lots of scary cute stamp designs and inspiration:
Sheep stamps, donkey stamps and many other animal motifs
Animal stamps for Christmas in winter time
Christmas cards can also be incredibly festively stamped with animals. Combine them with great winter and Christmas motifs, which you can find under Christmas stamps .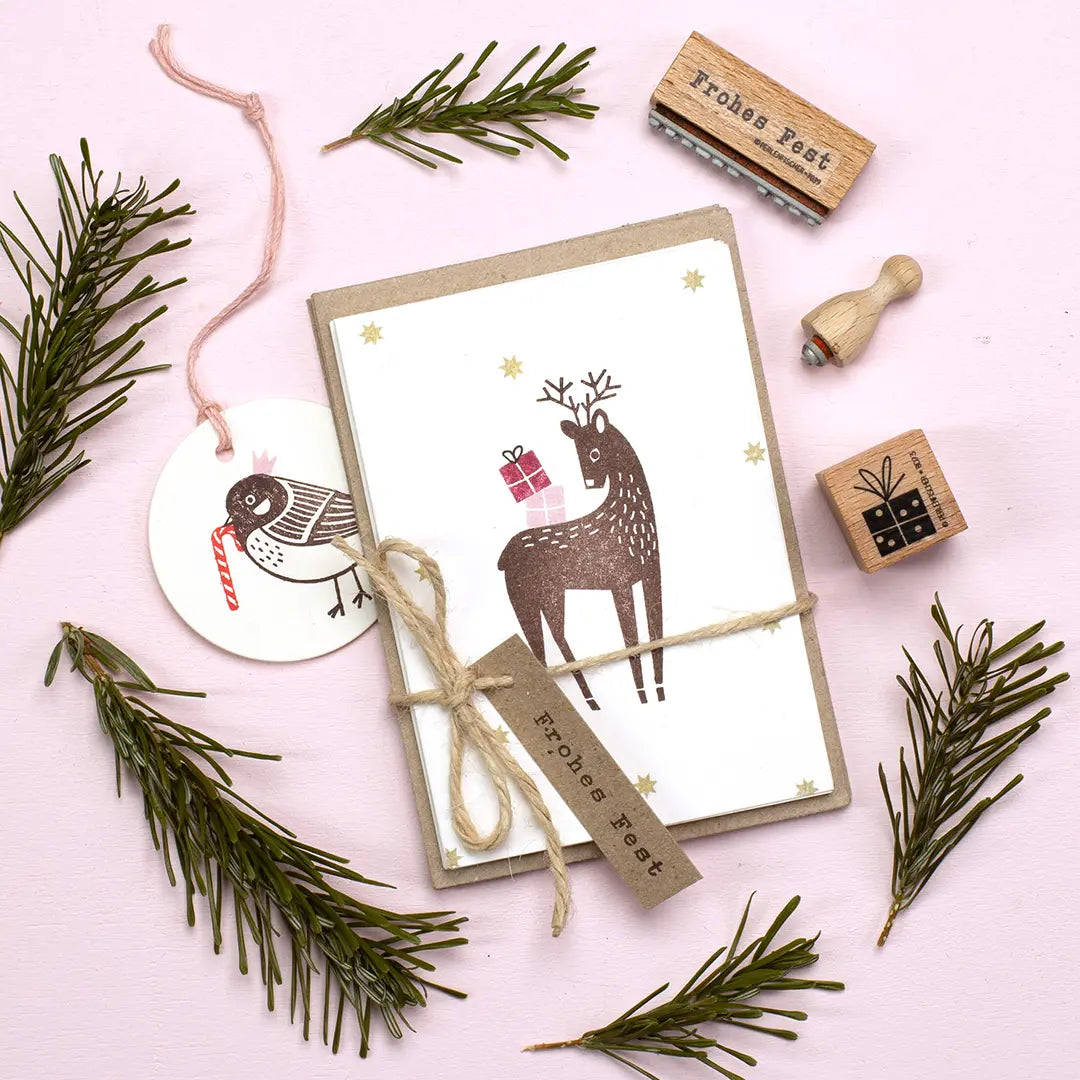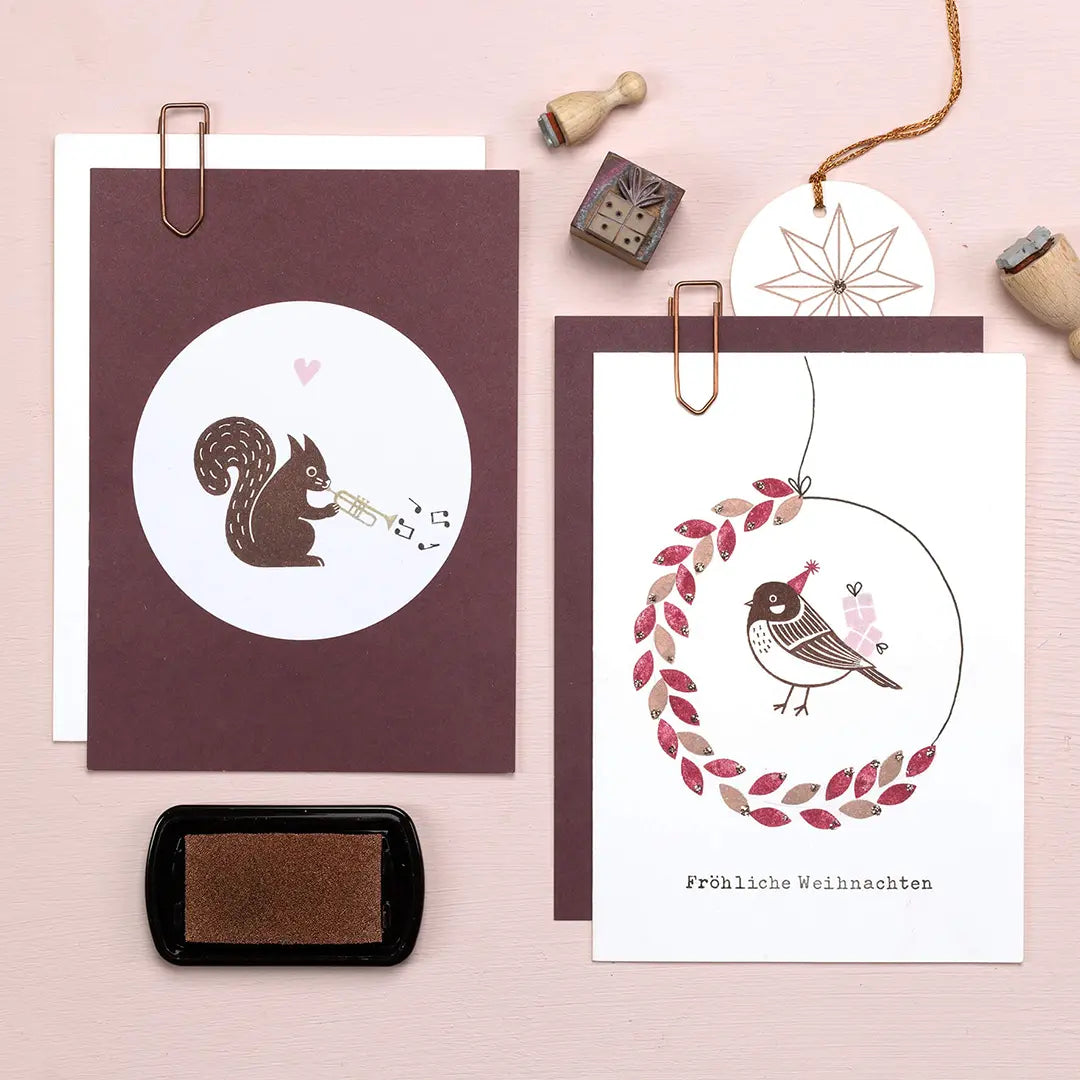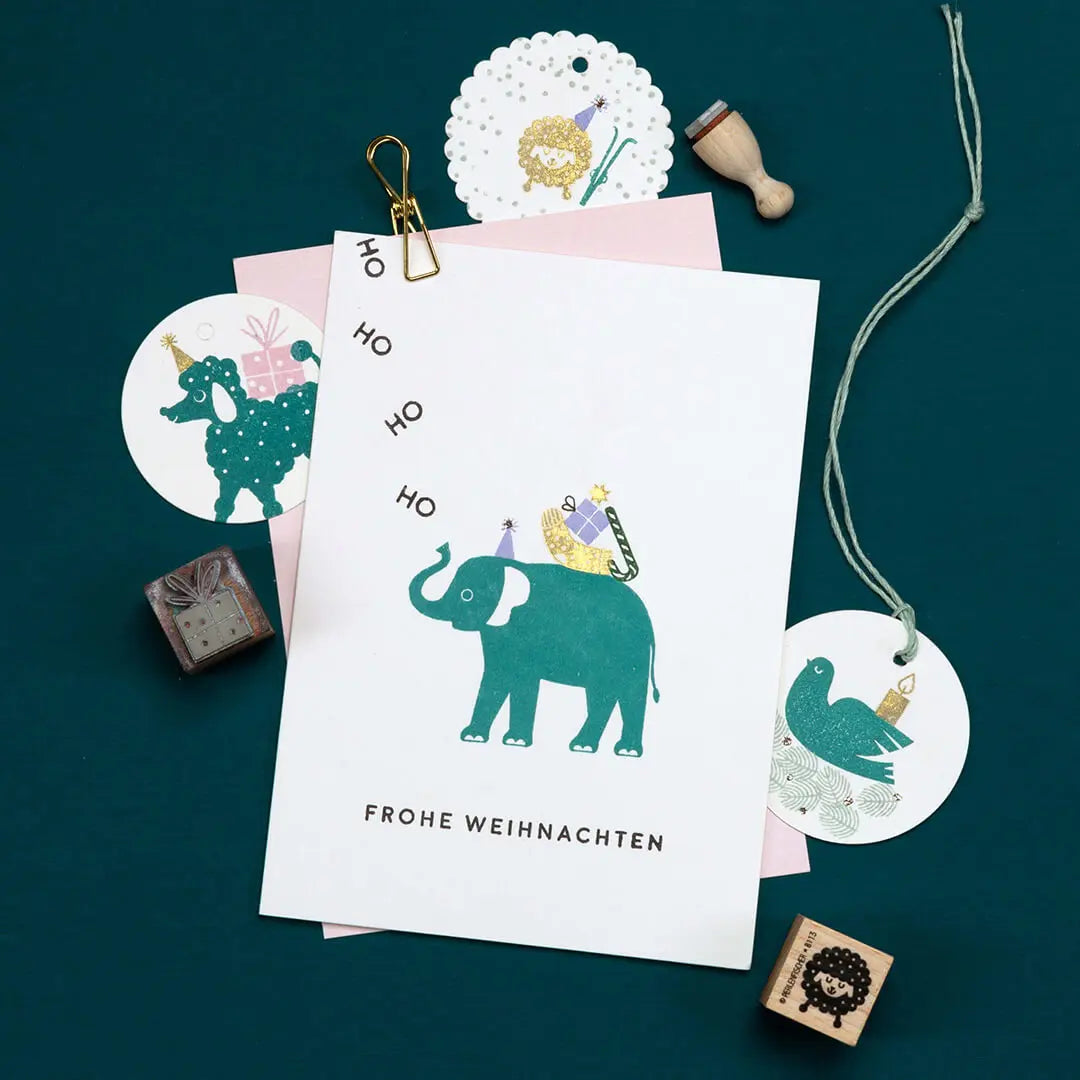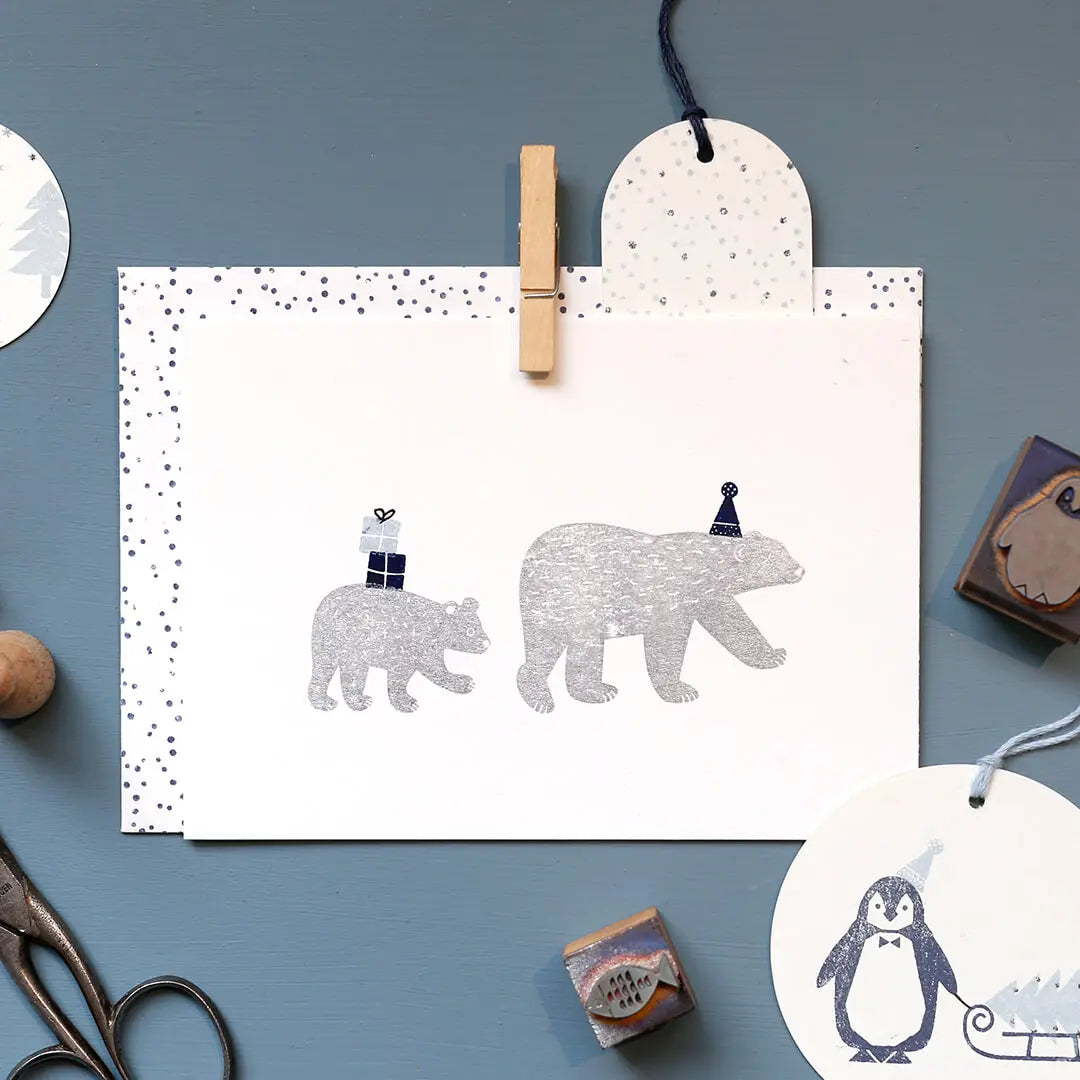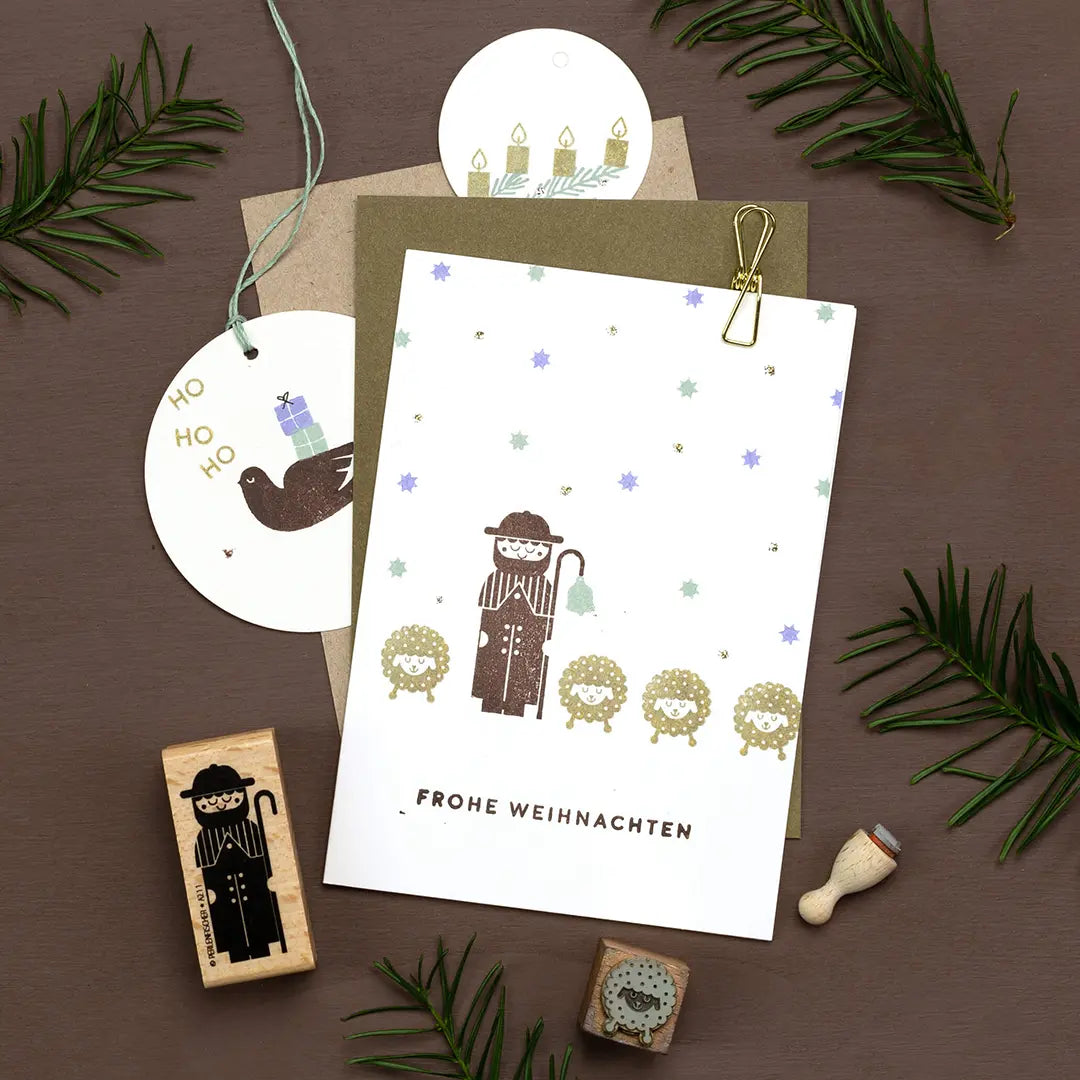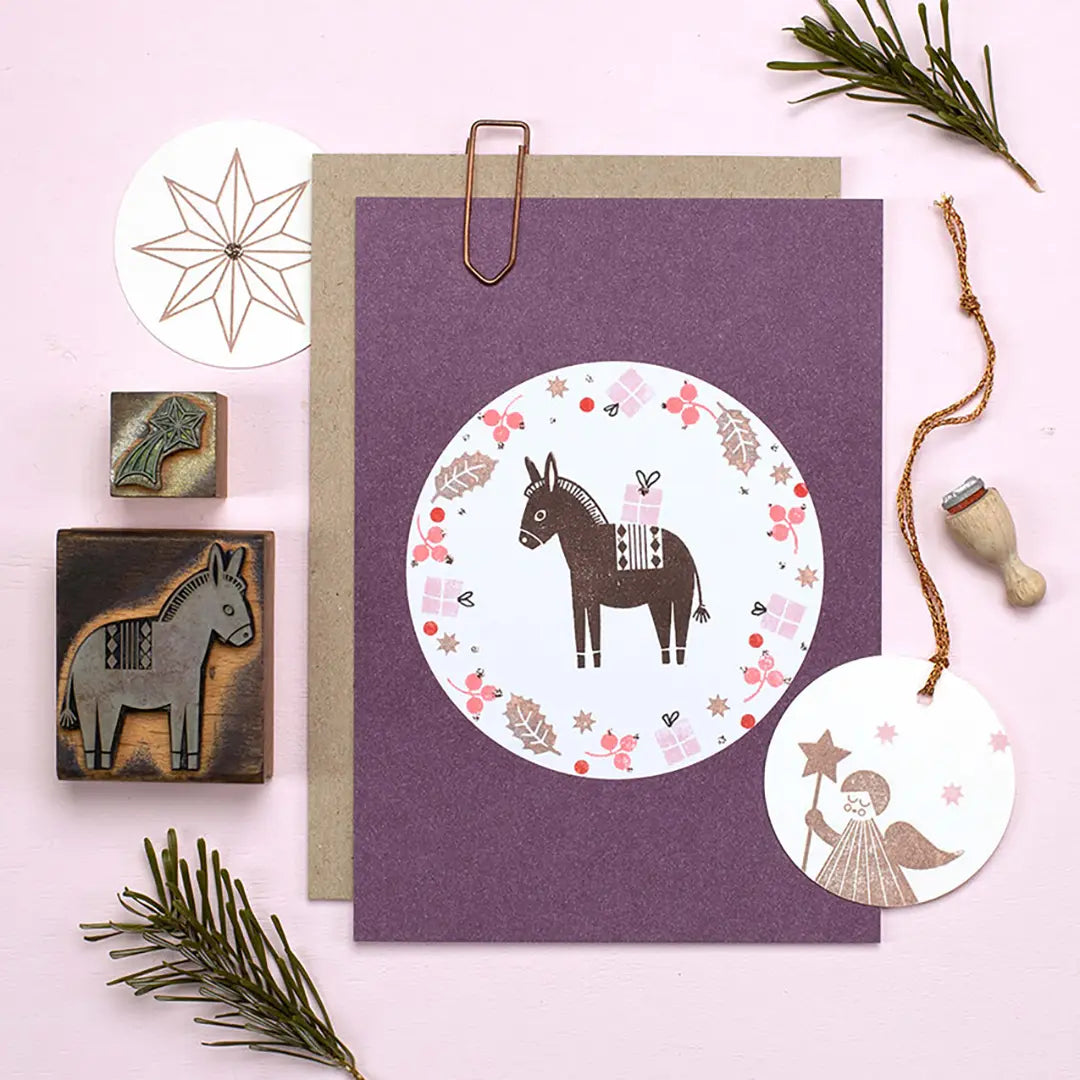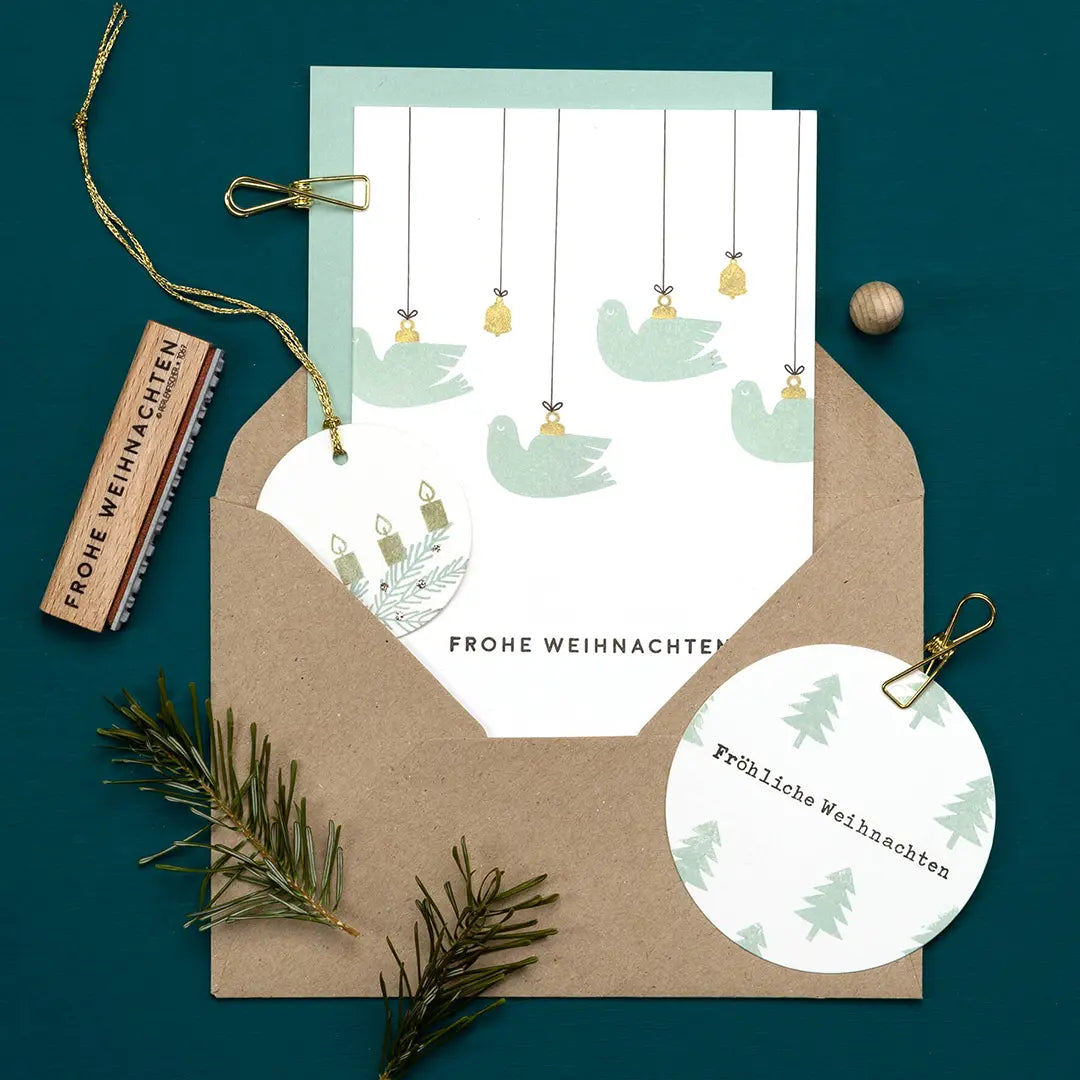 Dachshund stamps and pig stamps as sweet lucky charms
Stamp animals for New Year's Eve
Stamp greeting cards for the new year with our animals. Put different stamps on the animals' backs, such as rockets or New Year's firecrackers. Discover even more motifs in our New Year's Eve stamp category.