Stamping ink - for stationery, textiles & other materials
Beautiful colorful and highly pigmented ink pad colors, neon ink pads, textile ink, waterproof ink pads and refill ink. Stamp individual and colorful cards, unique gifts, creative DIY's and high-quality fabrics, such as napkins & Co.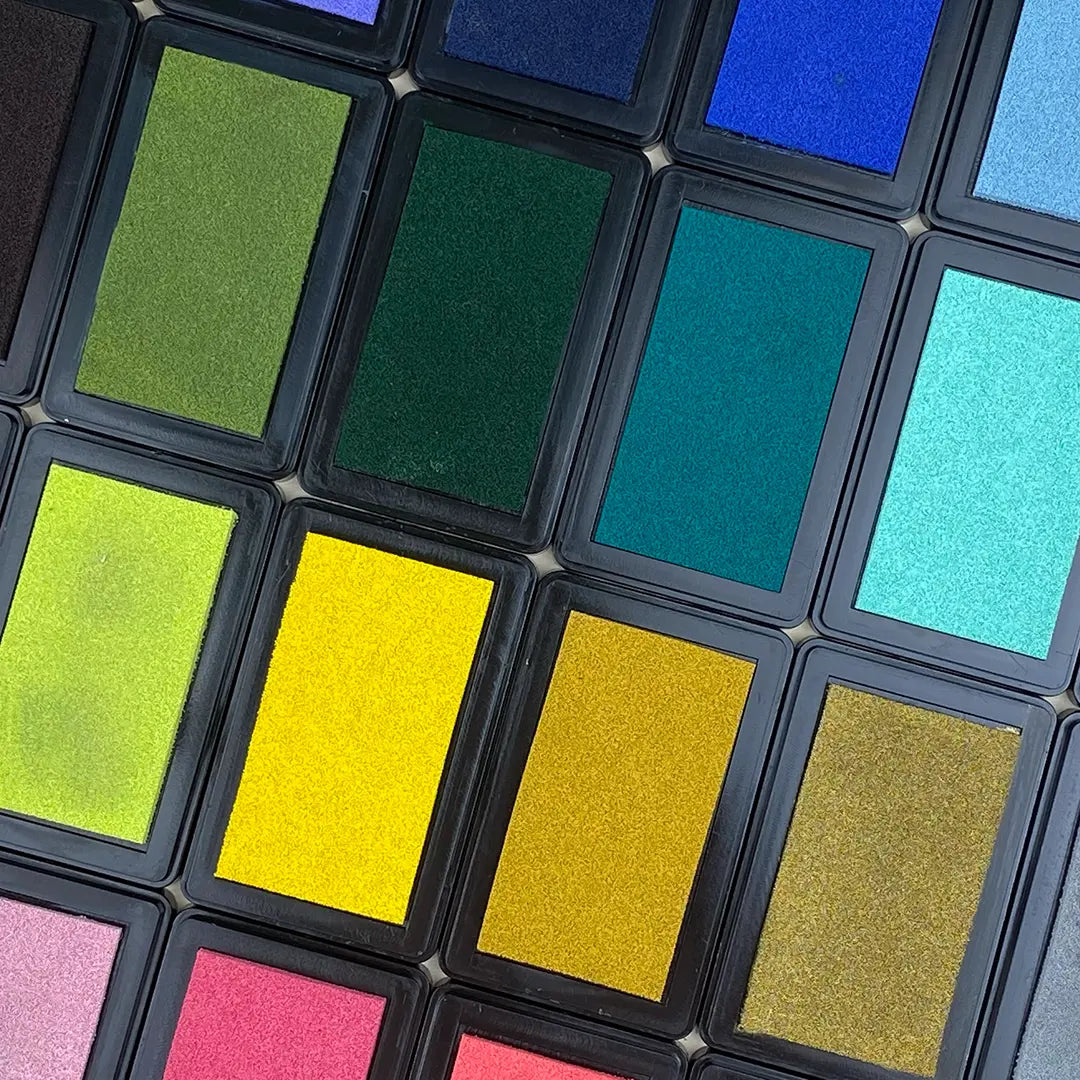 Colorful ink pads
Perlenfischer ink colors
The colors of our ink pads are known for their variety and high opacity which guarantees you a beautiful stamp impression.
Our 27 different shades can be uniquely combined with each other and are available in two different pad sizes. In the following category you will find many more tips & tricks about stamping with these great pigment stamping inks.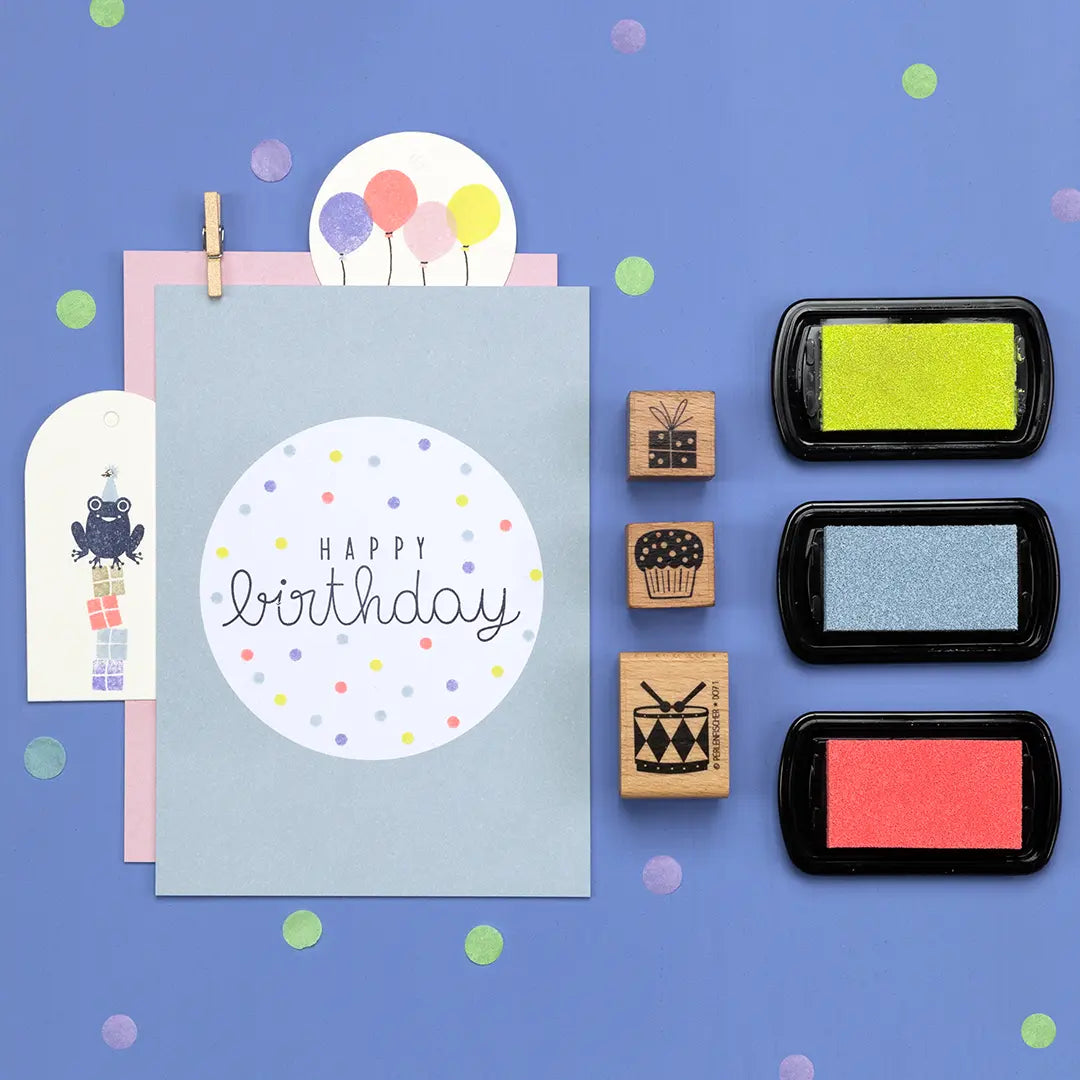 Ink colors for birthdays
colorful Birthdayparty
Stamp uniquely colored birthday cards, invitations for your own birthday party or create great gift packaging. Feel free to check out our category Stamps Birthday, there you will find many DIY's and beautiful other stamp inspirations for this special day.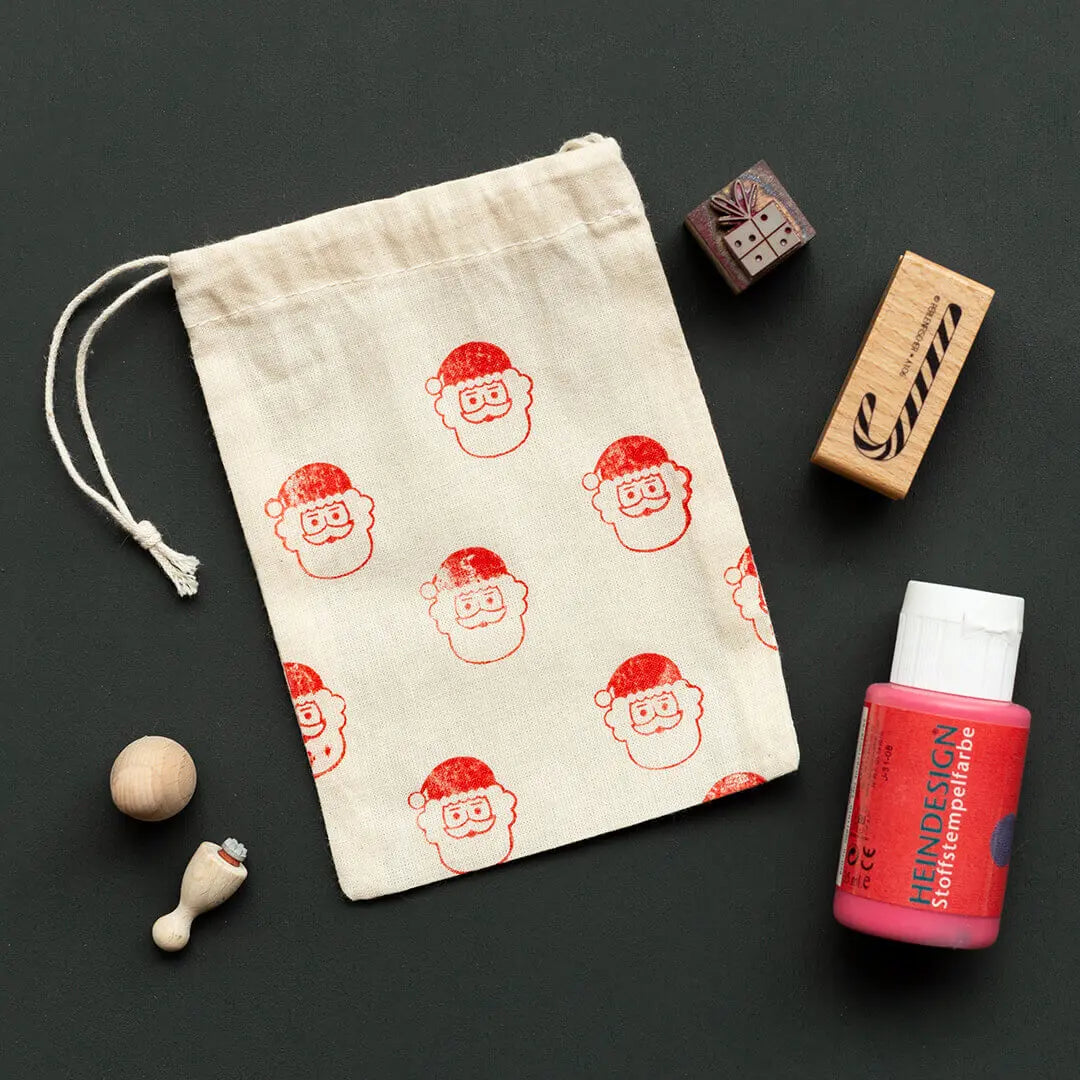 Textile Ink
stamping on fabric
Decorate not only stationery with beautiful stamp motifs. Fabrics, such as linen and cotton, can also be wonderfully stamped. In order to make creative DIY's, you can use these great colorful textile inks. From homemade napkins for Christmas Eve to unique tablecloths for Easter brunch to individually decorated clothes as a gift for a birthday.
Colorful glitter ink
Embossing technique
Conjure up shimmering stamp designs on paper. With shiny embossing powder you can create beautiful sparkling stamp works. Sprinkle the glitter powder either on the stamp print with the transparent embossing ink pad or use our metallic ink pads gold, silver and rose gold, which are perfect for this technique, because the powder adheres ideally to these ink colors and they enhance the sparkle even more.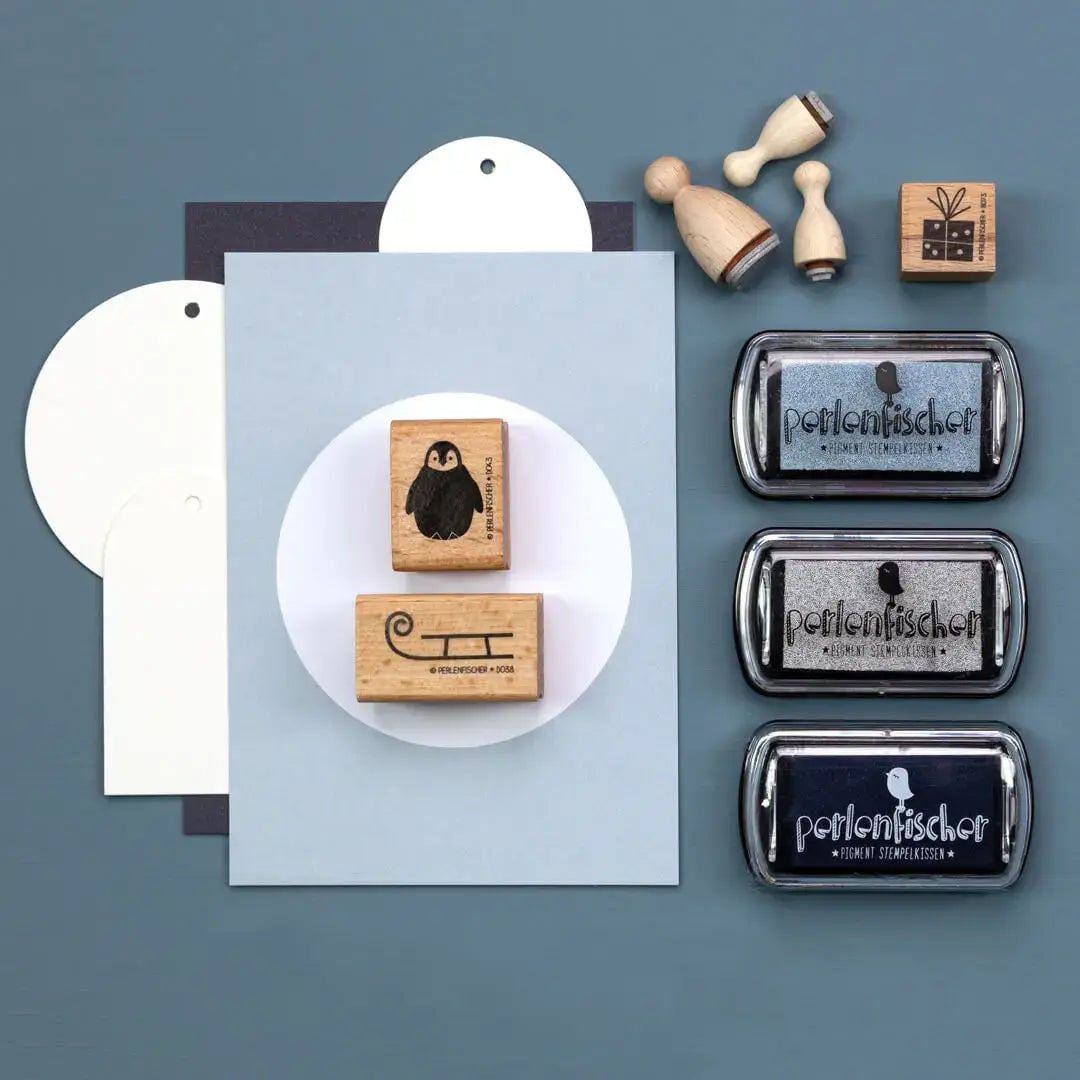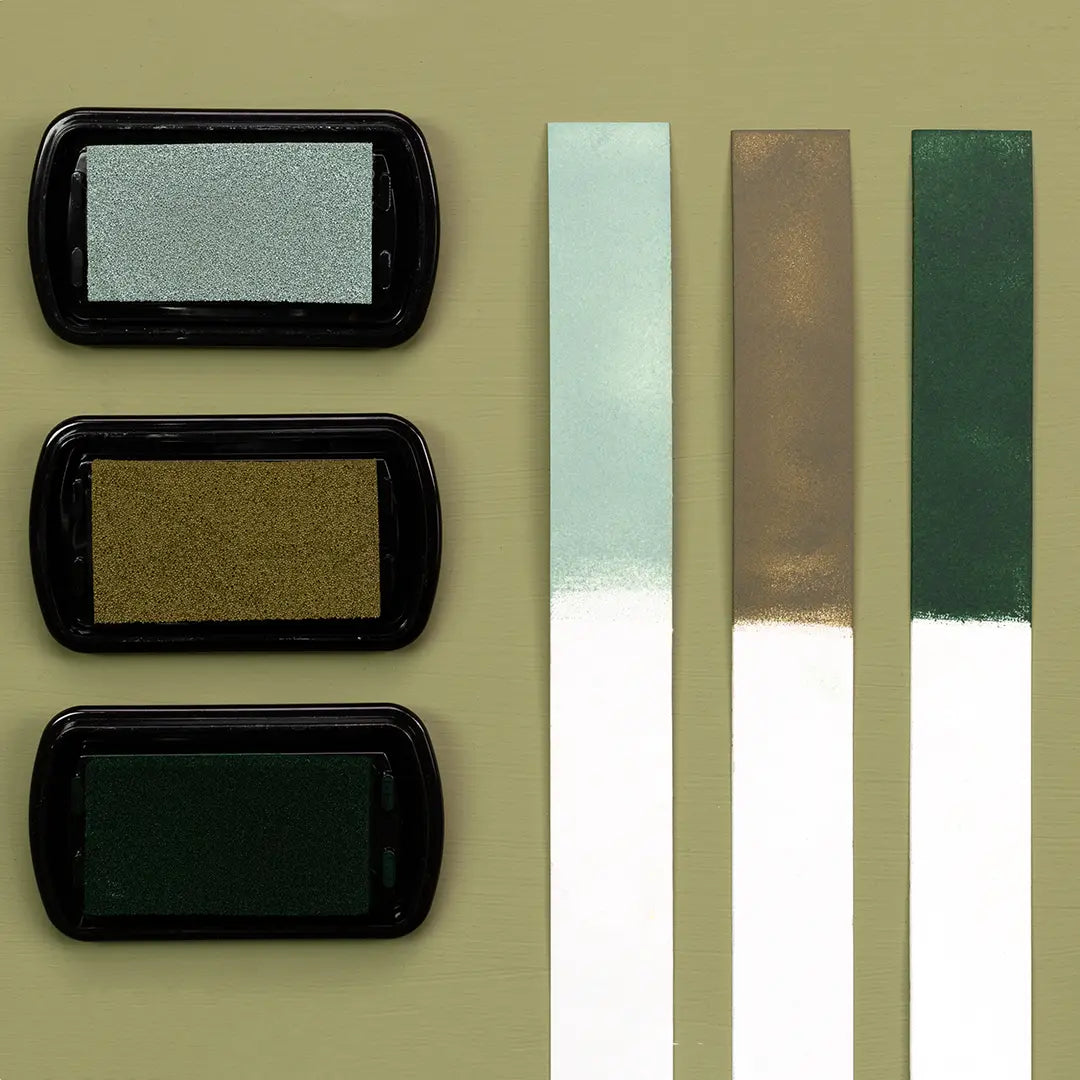 Stamp sets
Stamp sets with ink pads & stamps
Our stamp sets include perfectly coordinated stamp designs, ink pads, and great stationery so you can begin stamping right away.
ink colors in a set of 3
ink pad sets
We have compiled sets with three different ink colors each. These shades can be wonderfully combined with each other, so you can easily create perfectly harmonized stamp works.
Ink pad colors for different occasions
Theme & color worlds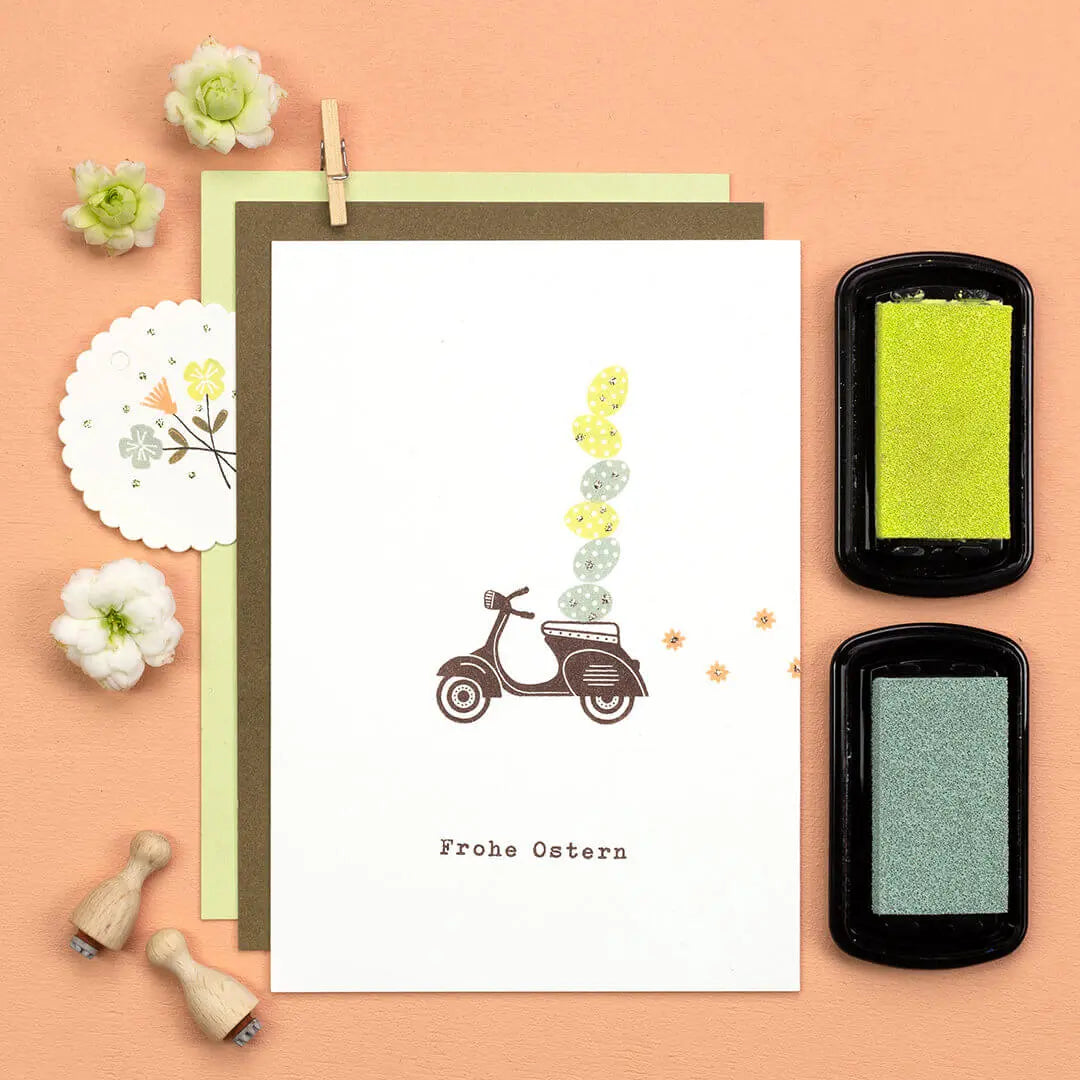 How do I find beautiful color combinations?
Create unique color worlds with stamp inks
1. take a look at our category ink pads. There you will see our entire selection of colors.
2. take a large-area stamp and stamp the motif in two or three different colors close together.
3. repeat this several times with different color combinations, in which you always change one color.
Watch the video tutorial "Combining colors" on our ink pad page. There you can see exactly how easy it is to combine the colors and find your own favorite variations.
Stamping ink white & metallic stamping inks
Inks on dark paper
Which ink is suitable for dark stationery?
We love to stamp black, brown and other dark paper with our metallic ink pads, because they have a beautiful shimmer and create a great contrast. In addition, our white Ink pad | snow is wonderfully suitable on dark cards and can be used in many ways.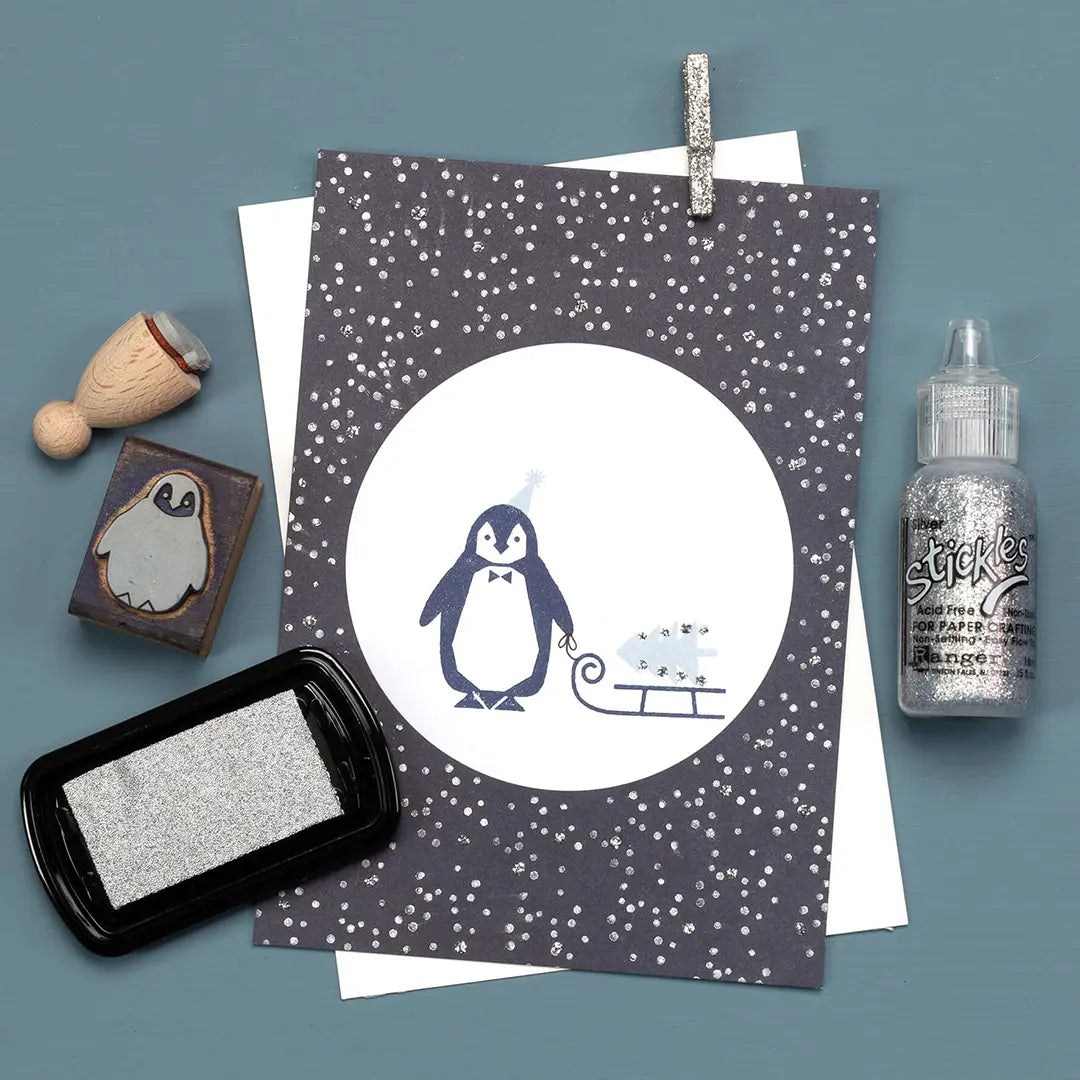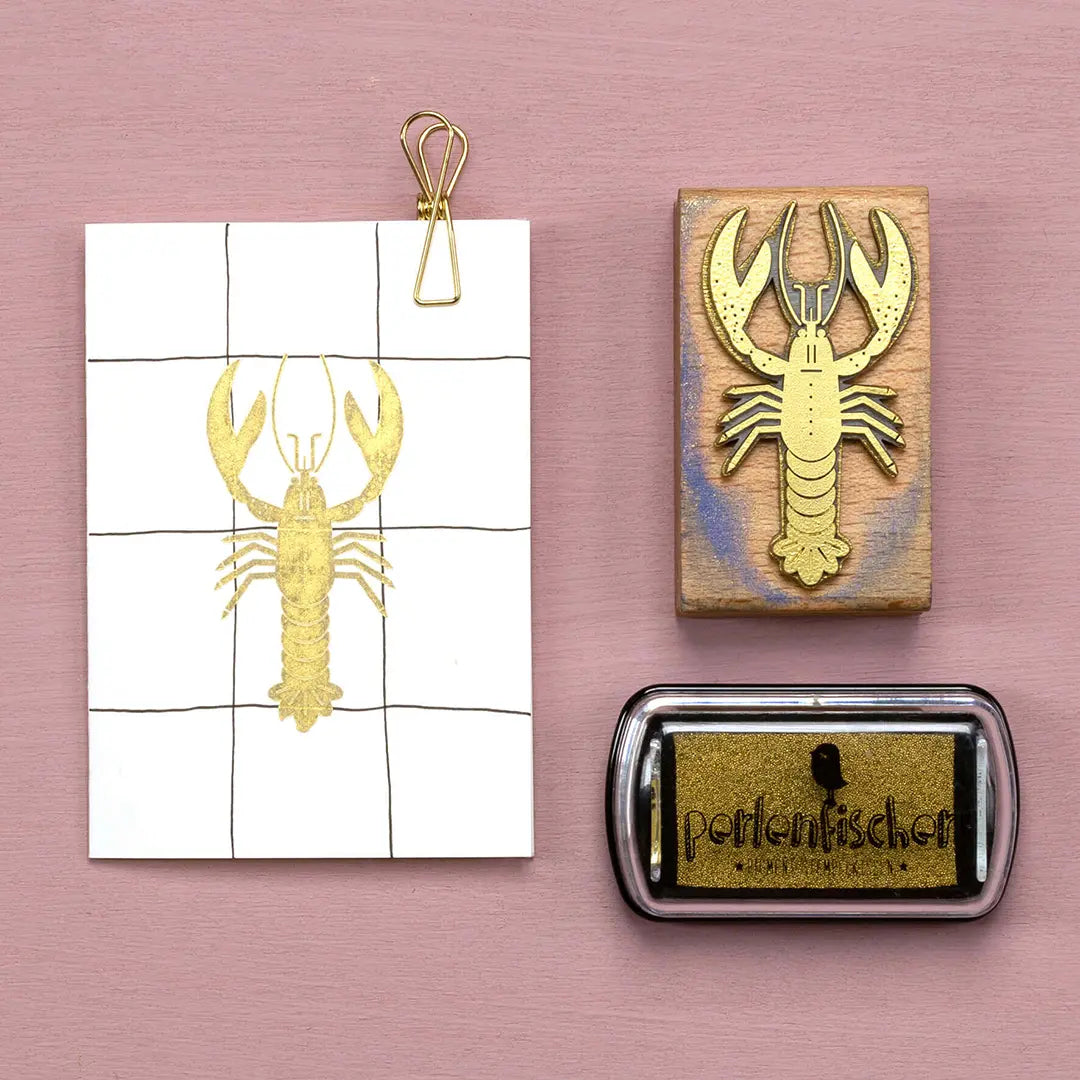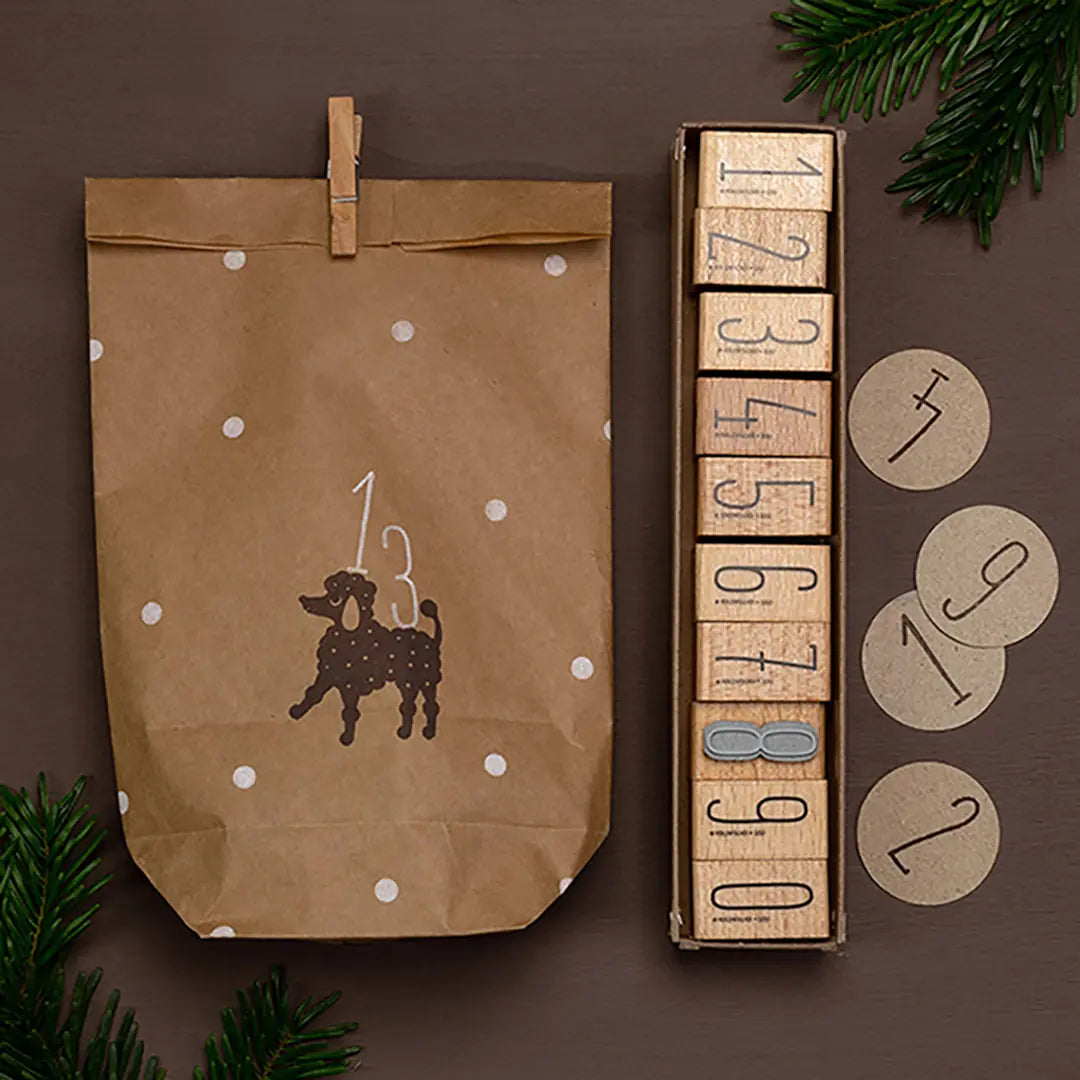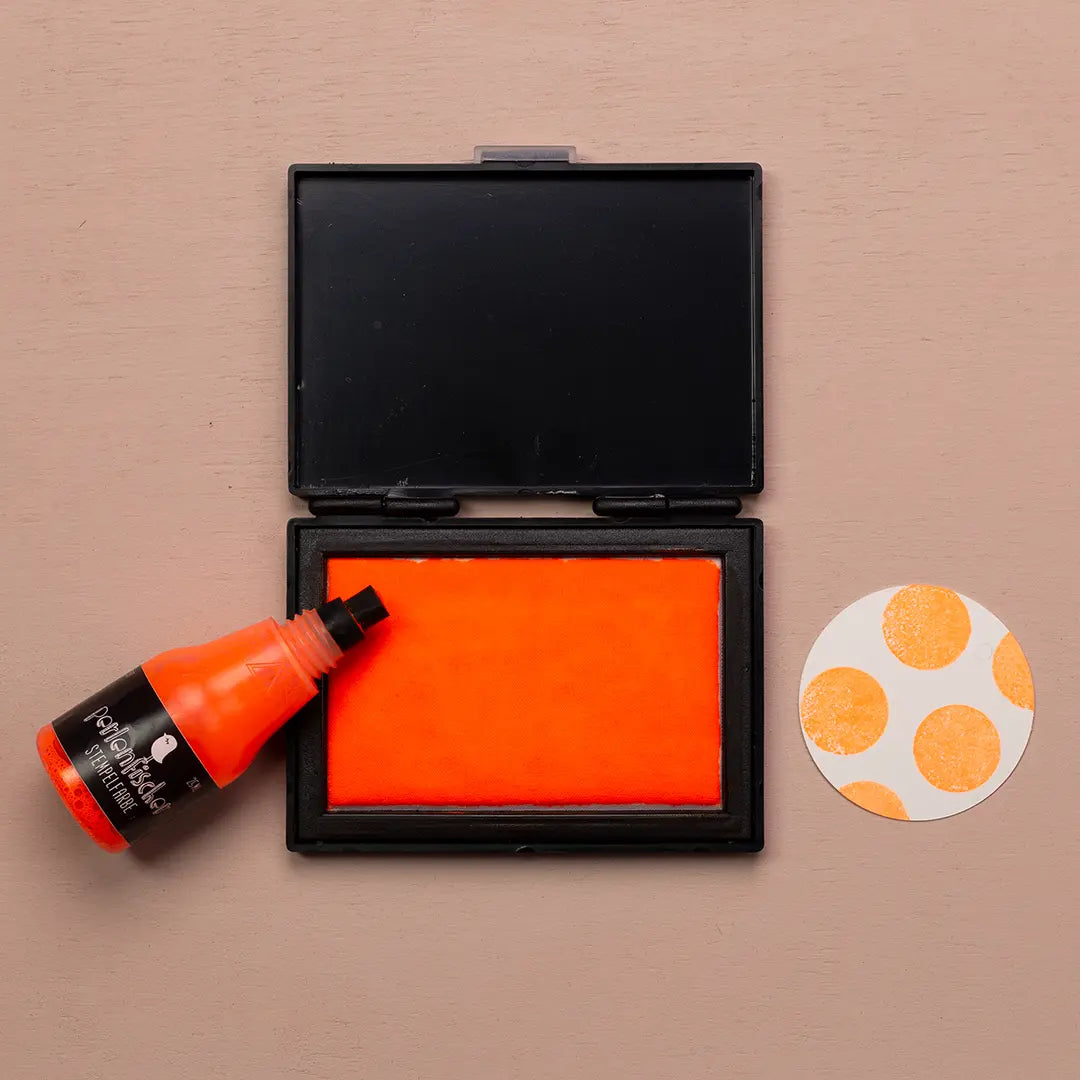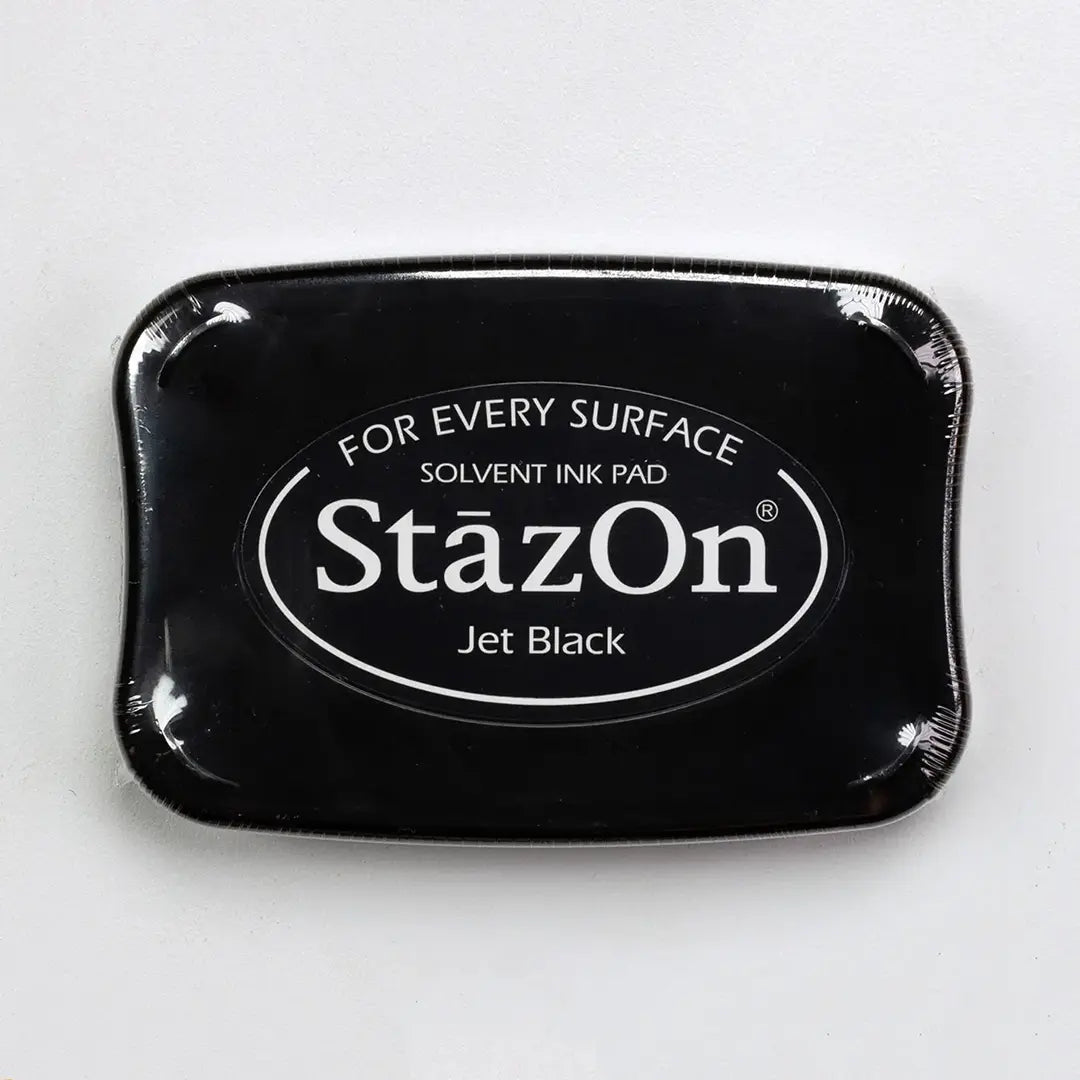 Ink colors for kids
Dye Ink colors in neon
Stamp brightly colored cards with these great refillable neon colors! They are perfect for stamping afternoons with your kids, because they are water-based and CE certified as a children's toy.
Stamping ink waterproof & stamp cleaner
waterproofed ink
This Staz On ink pad is waterproof and is therefore perfect for stamping glass, metal, ceramics, plastic, smooth-coated paper and leather. To clean the wood stamps afterwards, we recommend to clean the rubber with the StazOn stamp cleaner.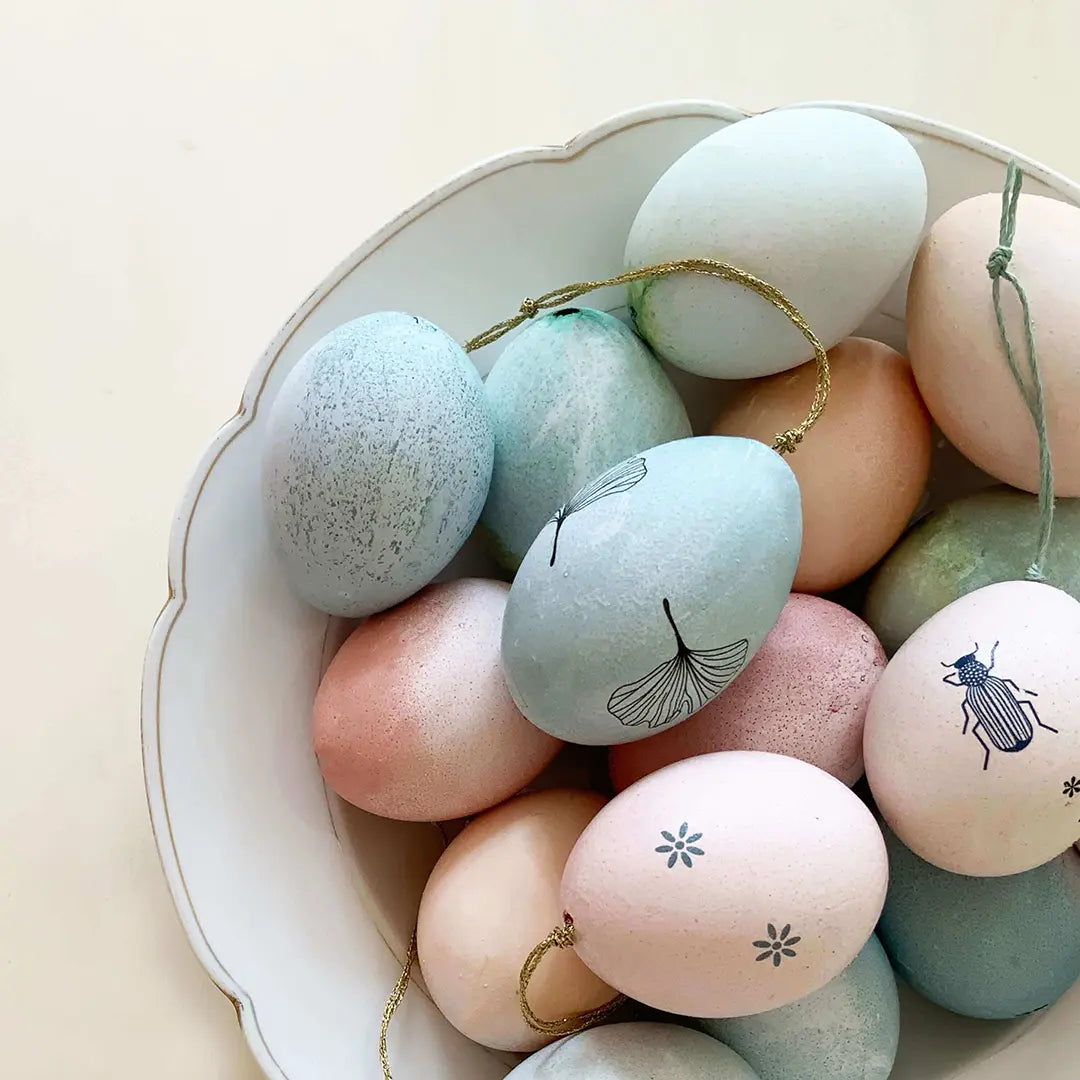 Egg stamping ink
stamping on easter eggs
We like to stamp self-colored eggs for Easter. But you can decorate them not only with stamping ink, you can just as well decorate them with our Temporary Tattoos!
Ink colors Christmas
Christmas themed colors
Here you will find festive, classic or even shiny ink colors that can be wonderfully stamped for Christmas and Advent. In our category Stamps Christmas you will find beautifully creative DIY's such as self-designed Advent calendars, unique gift tags and unique Christmas cards.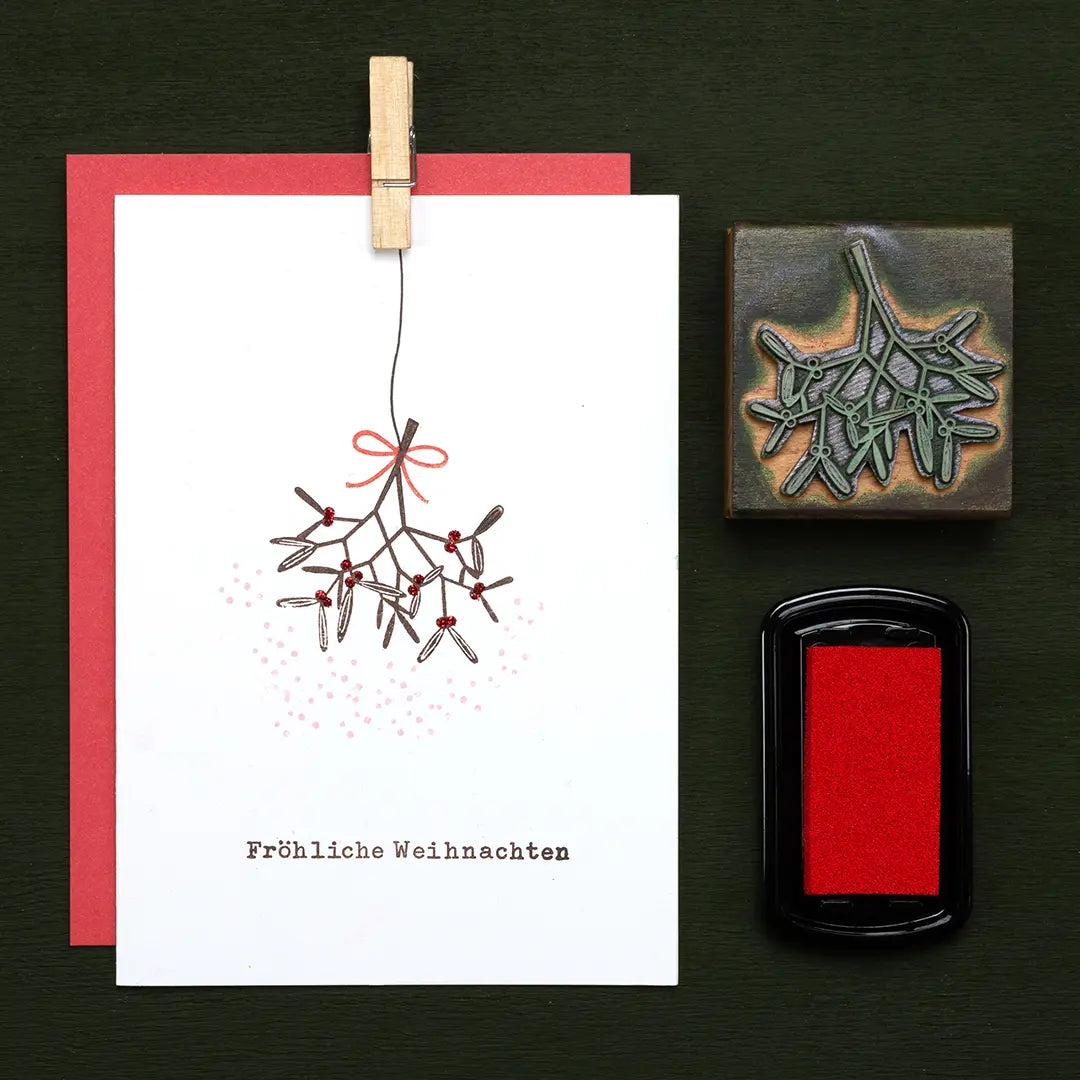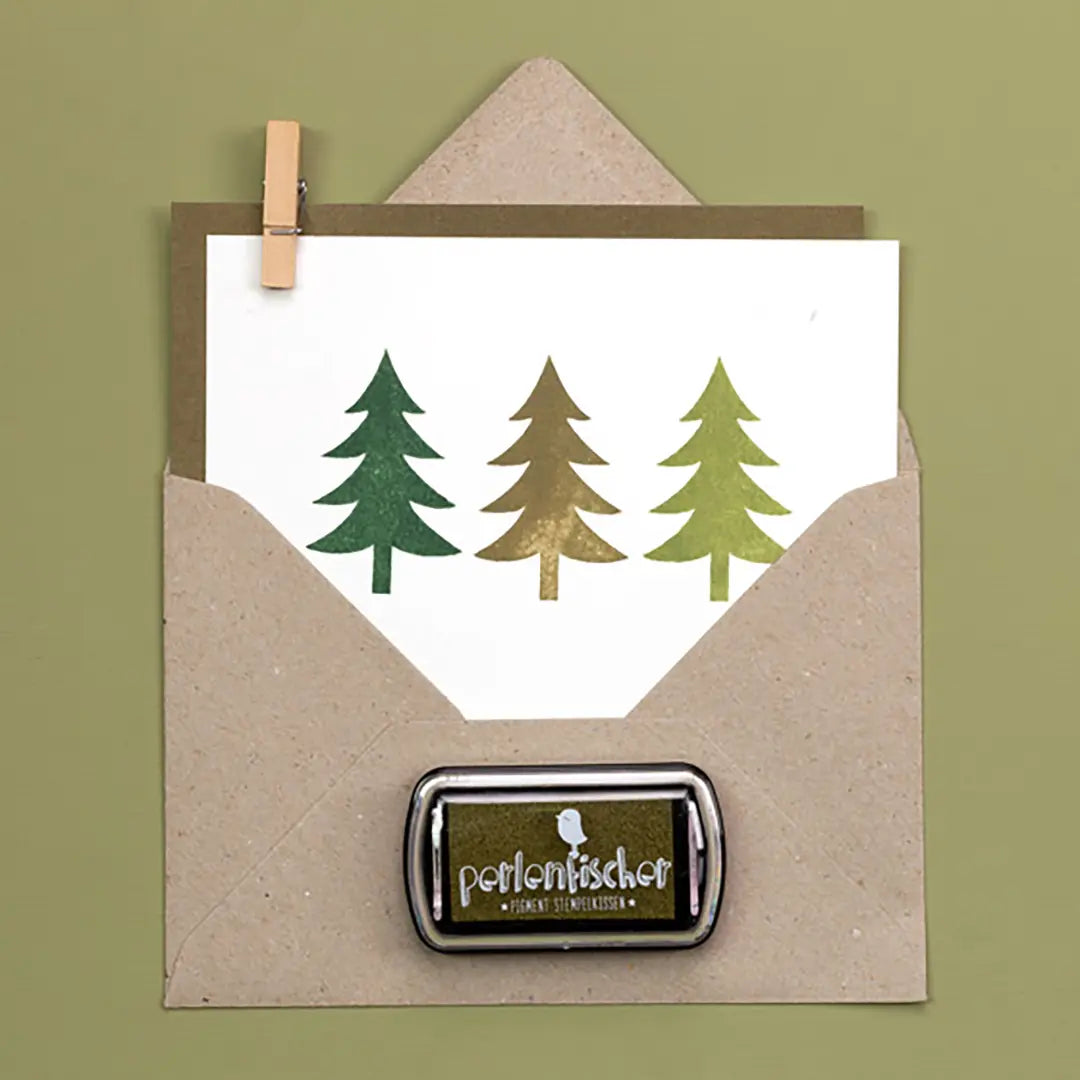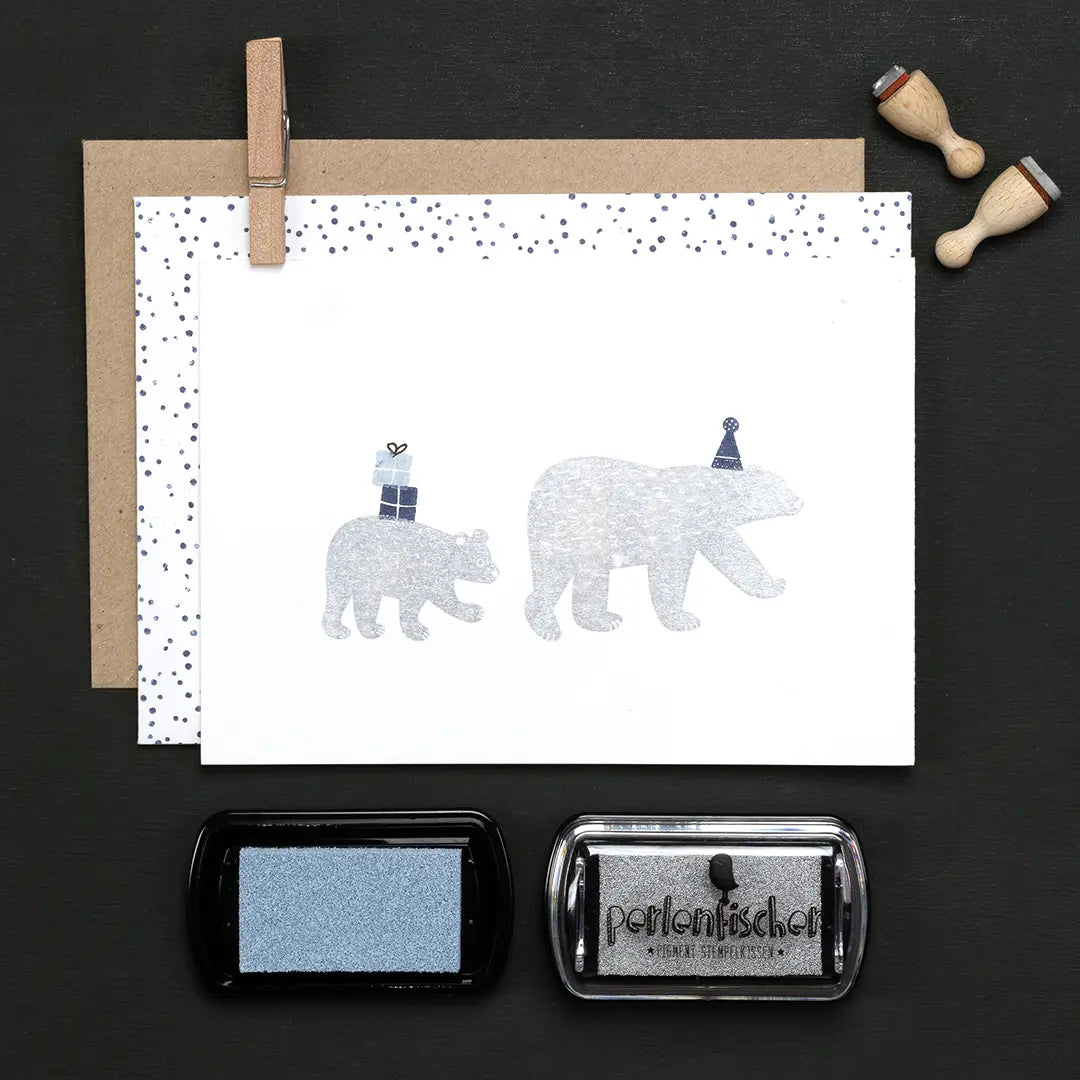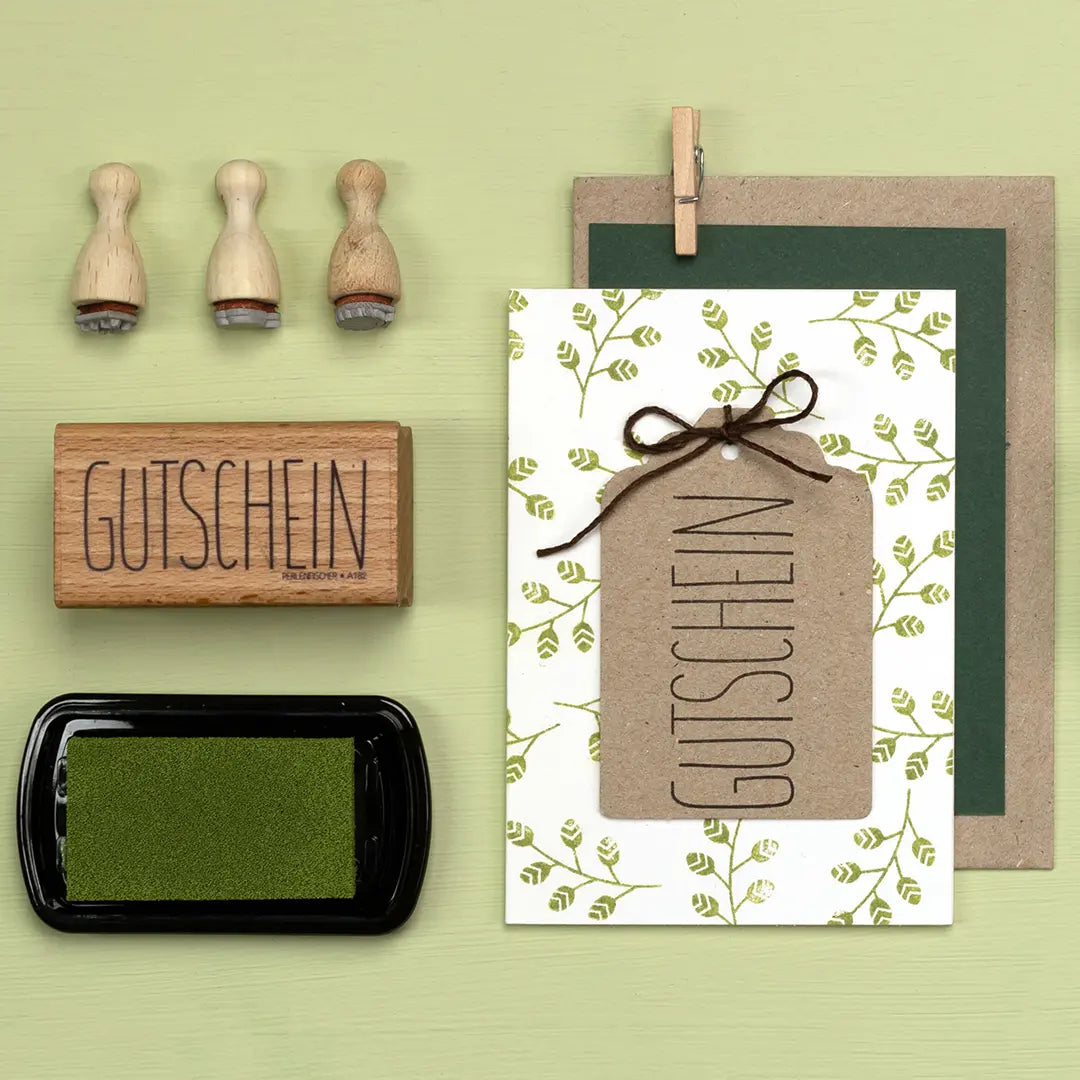 Ink color black
Ink color for textstamps
We prefer to use dark stamp inks to stamp texts and sayings. This brings out the lines of the font particularly well and is much easier to read.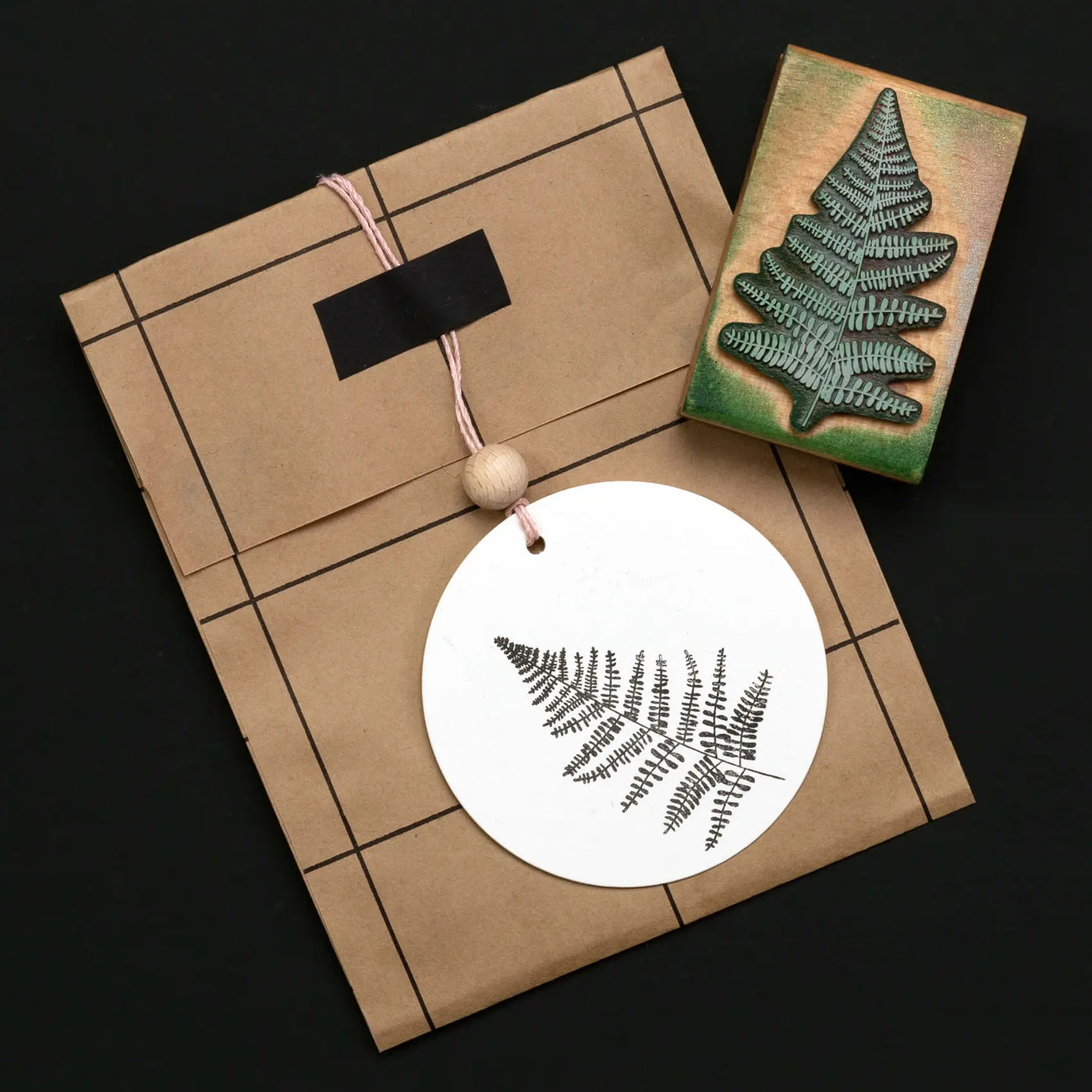 wooden pendants with ink
gift tags made of wood
Besides stationery, wooden tags can also be perfectly stamped on. They are a high-quality and noble way to decorate and brighten up cards and gifts.
Gift tags with ink color
Papertags
You can not only create unique stamped works on our great blanco cards. Stamp unique gift tags and decorate your presents with it!
Ink colors Kids
Colorful stamping inks - beautiful colors for children
Stamps cute and fun cards for or with your children. All around the topics of children's birthdays, school enrollment and birth. Have a look at our category Stamps Kids, for a unique stamping afternoon with your little ones!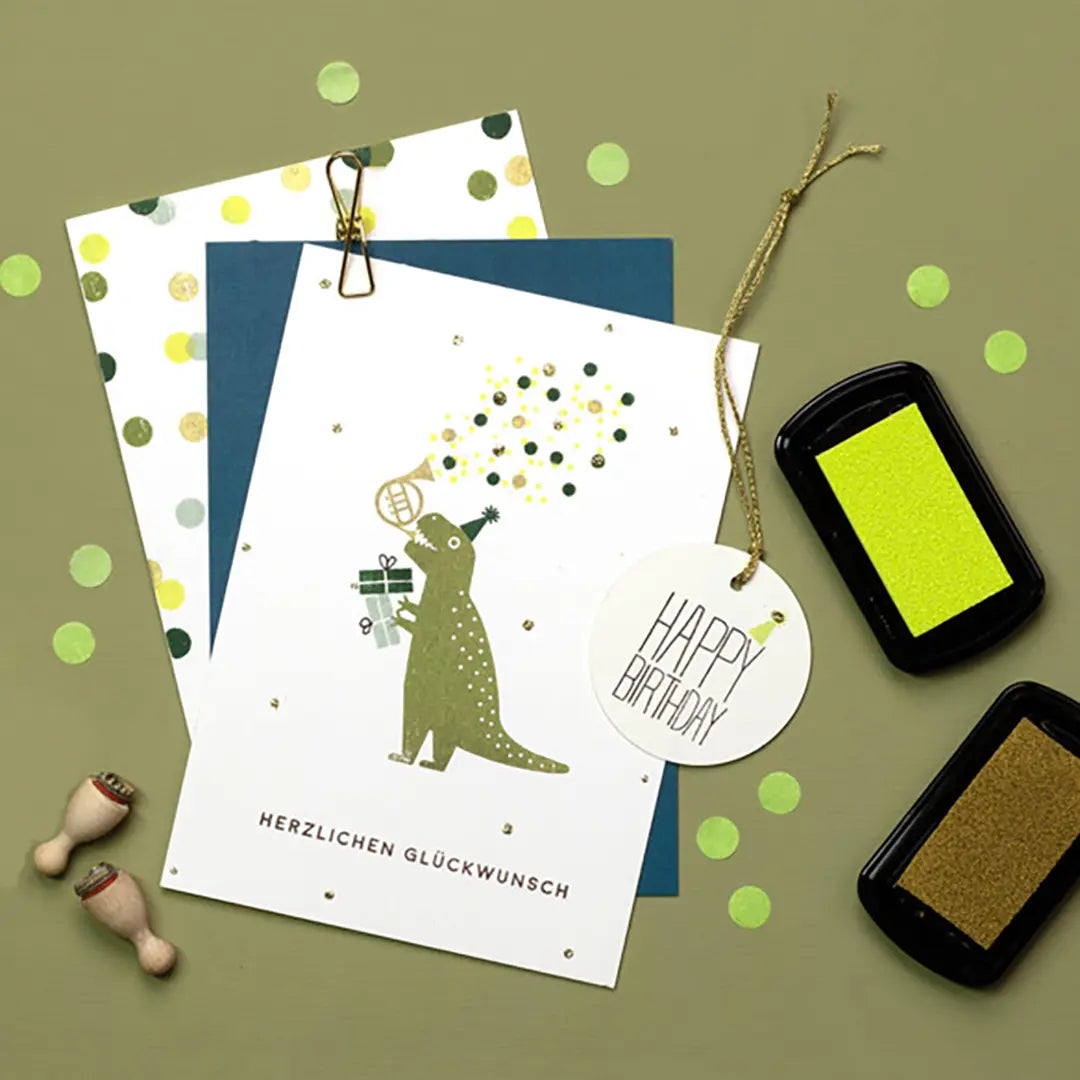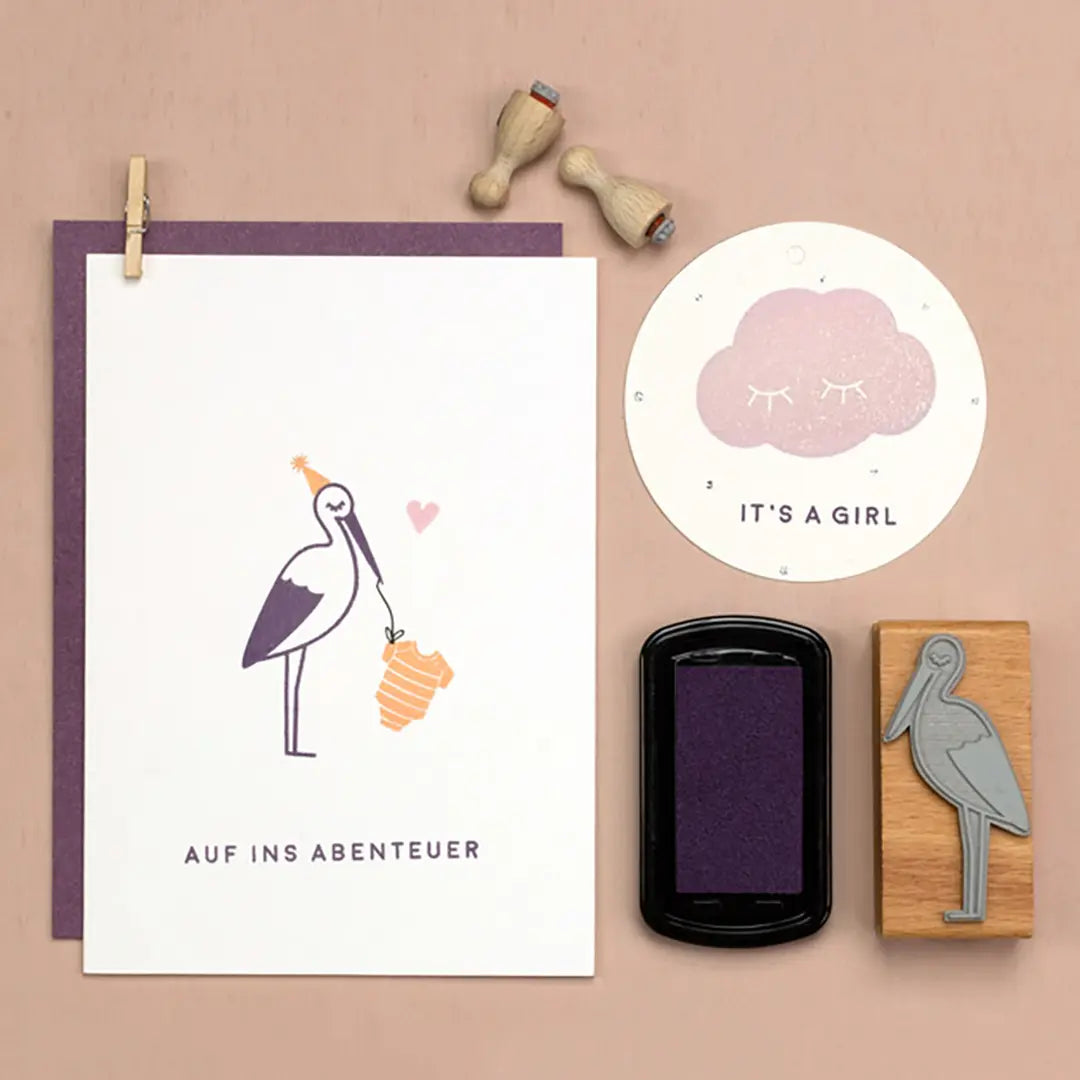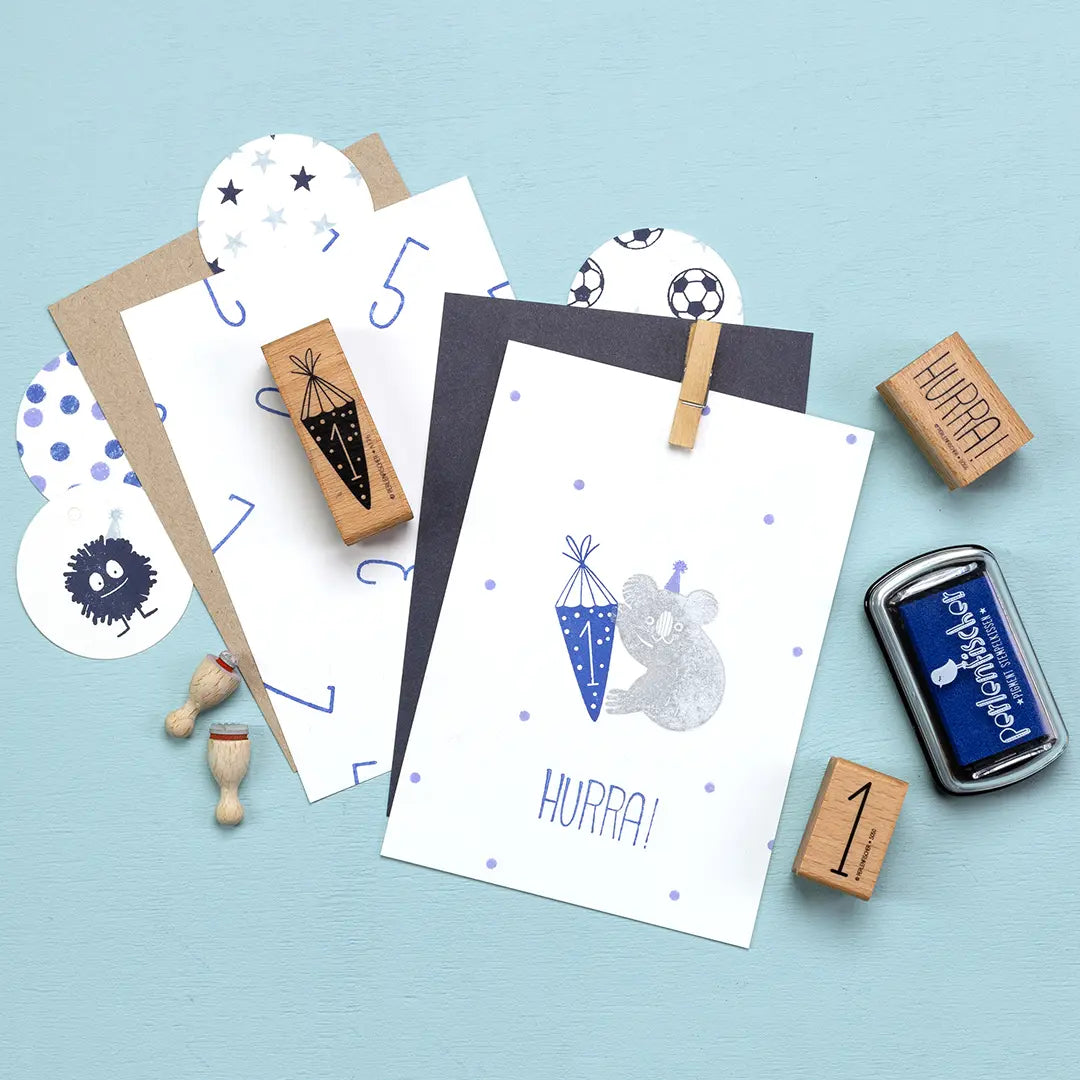 for the first day of school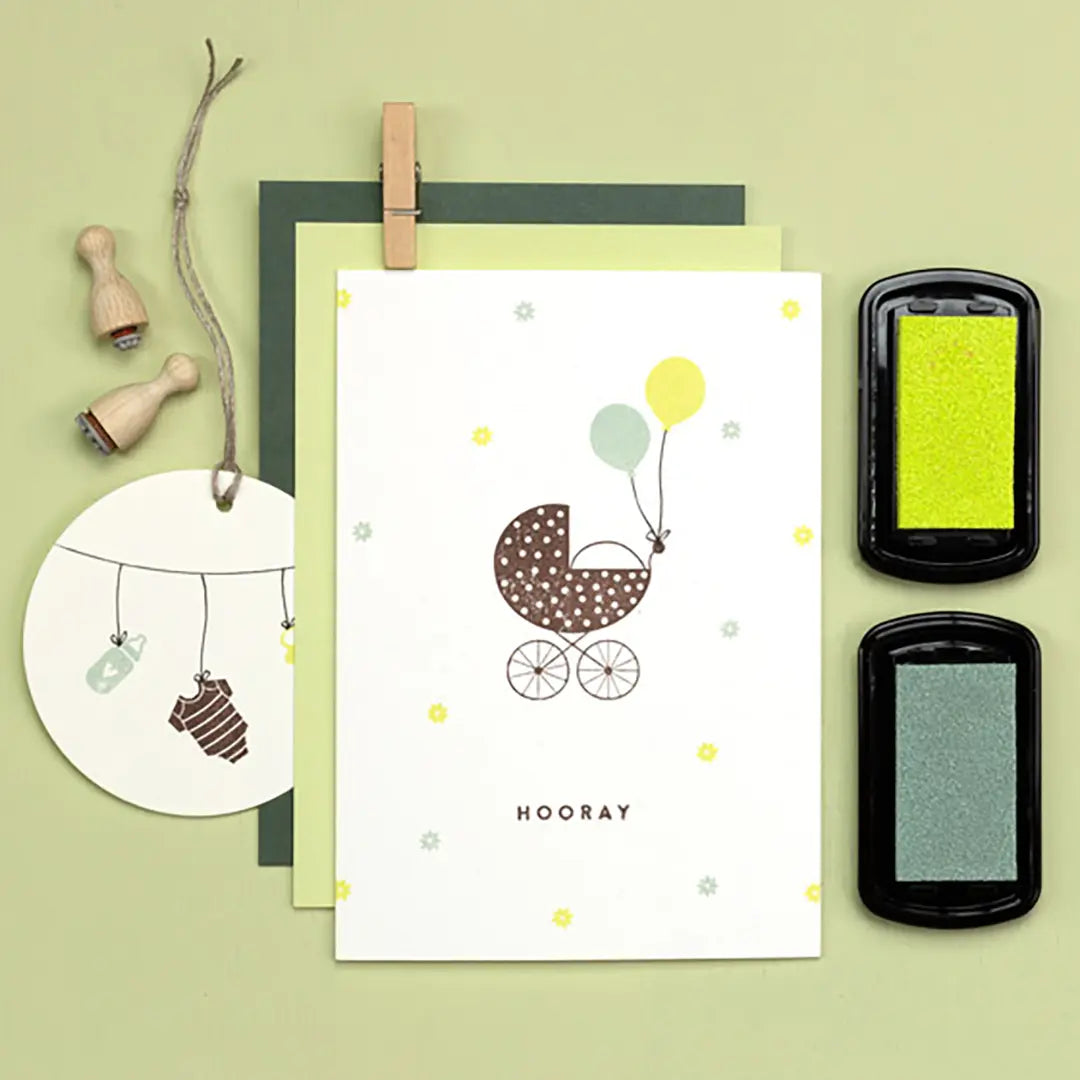 What is the best way to store stamping ink?
The best way to keep your ink fresh is to always store your ink pad with the lid closed on the side of the transparent lid. This allows the ink to move up into the pad and not accumulate on the bottom over time. If the opacity of your stamp pad wears off, you can refresh it again thanks to our refill bottles and easily refill it with new ink.