Motif stamps - made of wood and made in Germany
Motif stamps for every occasion and all seasons: With our unique design stamps and beautiful inspirations you can create your own creative world for birthdays, Christmas and many other events.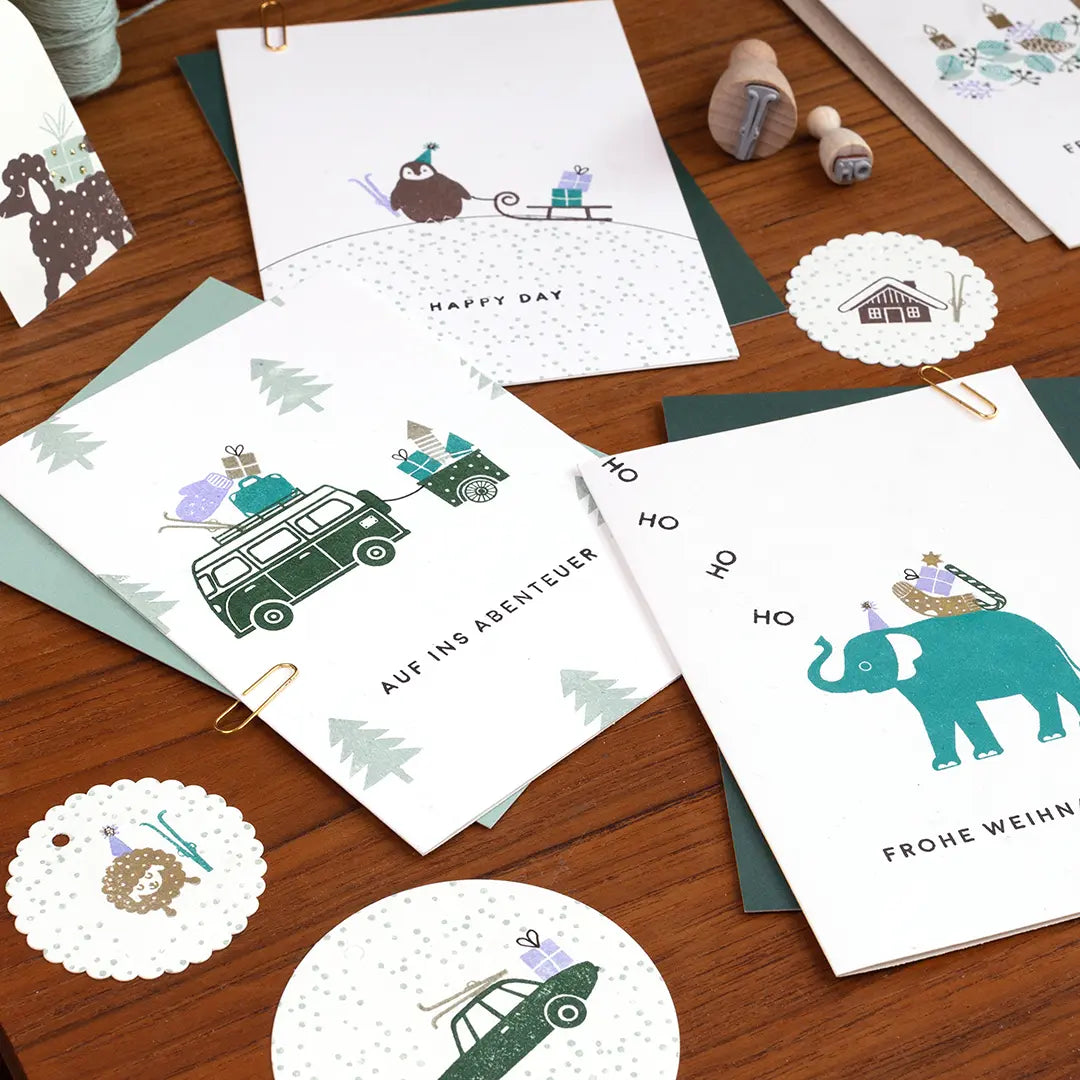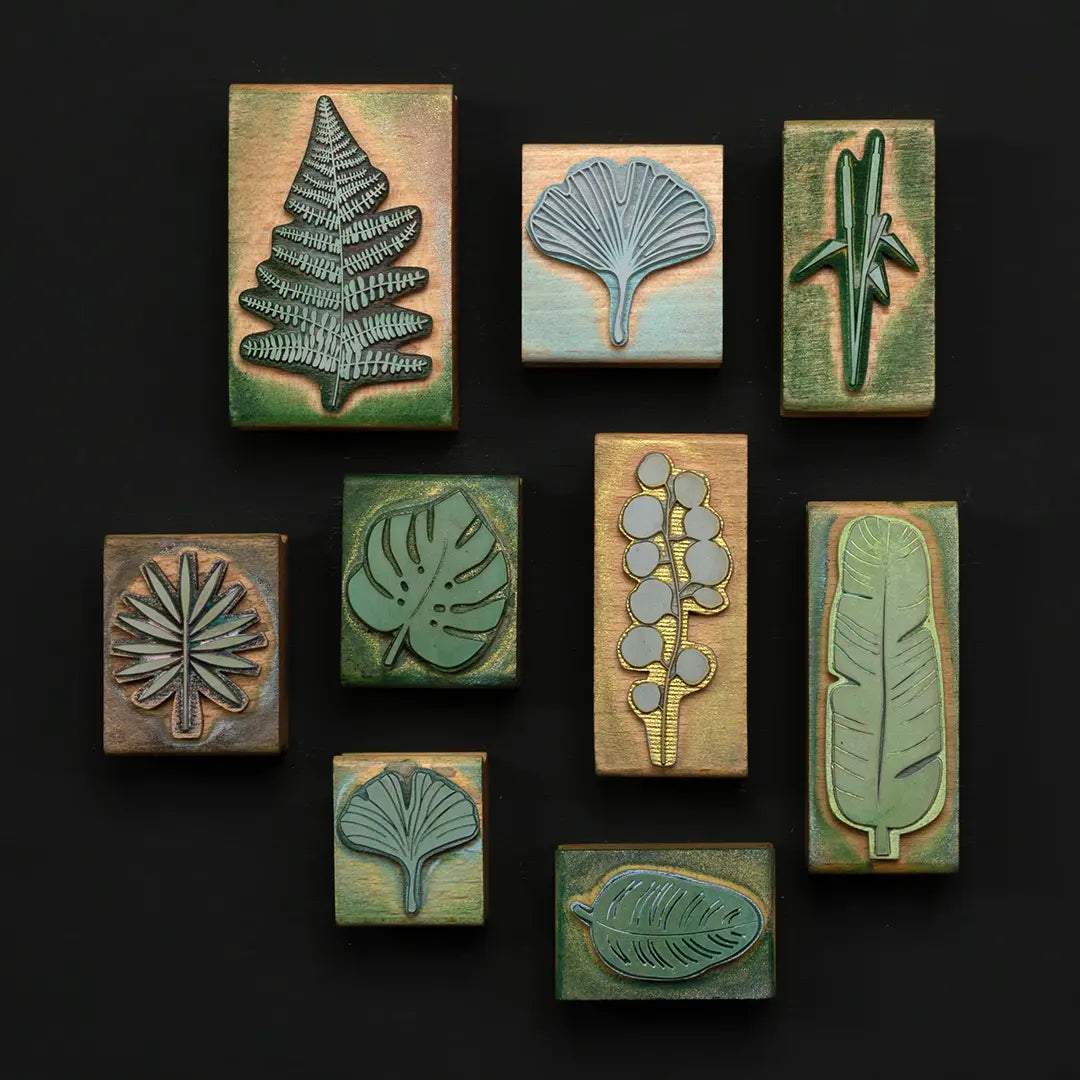 Wood Stamps & Motif Stamps made out of Wood
Stamping for us is the great love for the little things
You can easily tell sweet picture stories and make a piece of paper something special. We want to give you a few tips and lots of inspiration for your own stamp stories, so you can make yourself and your loved ones a joy.
Ordering & buying stamps
Perlenfischer motif stamps
Our stamps are all handmade from local woods and in collaboration with German manufactures. We focus a lot on the quality & design of our stamps to give you the best stamp impression possible. Feel free to click through our variety of stamp categories suitable for all kinds of occasions.
What do I need for stamping?
This belongs on your stamping workstation
The three components are important:
stamps, ink pads and suitable stationery.
A good combination makes the dream work.
For special highlights, you can use all kinds of accessories, such as yarn, fineliner and glitter glue. To clean the stamps, it is best to use a damp sponge cloth.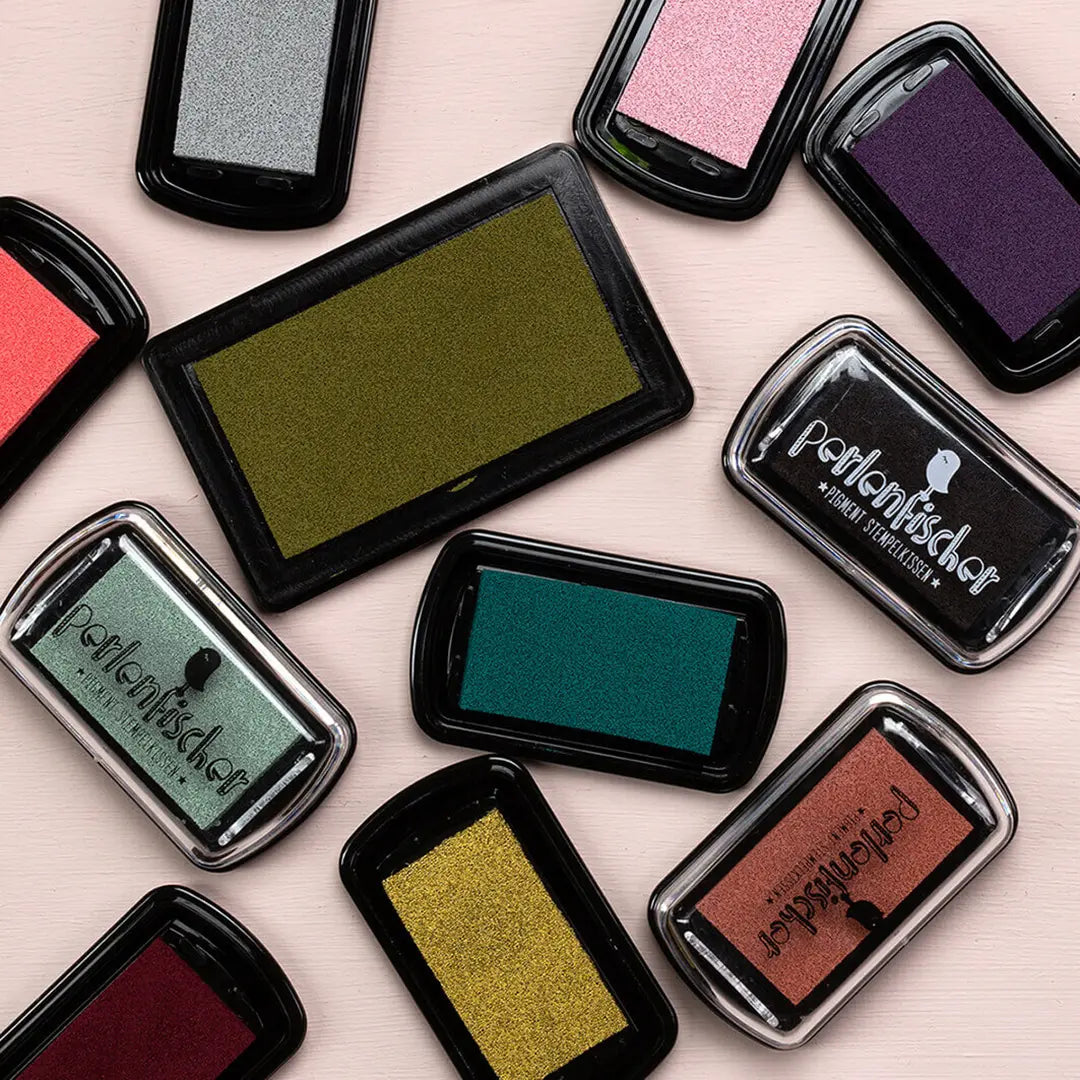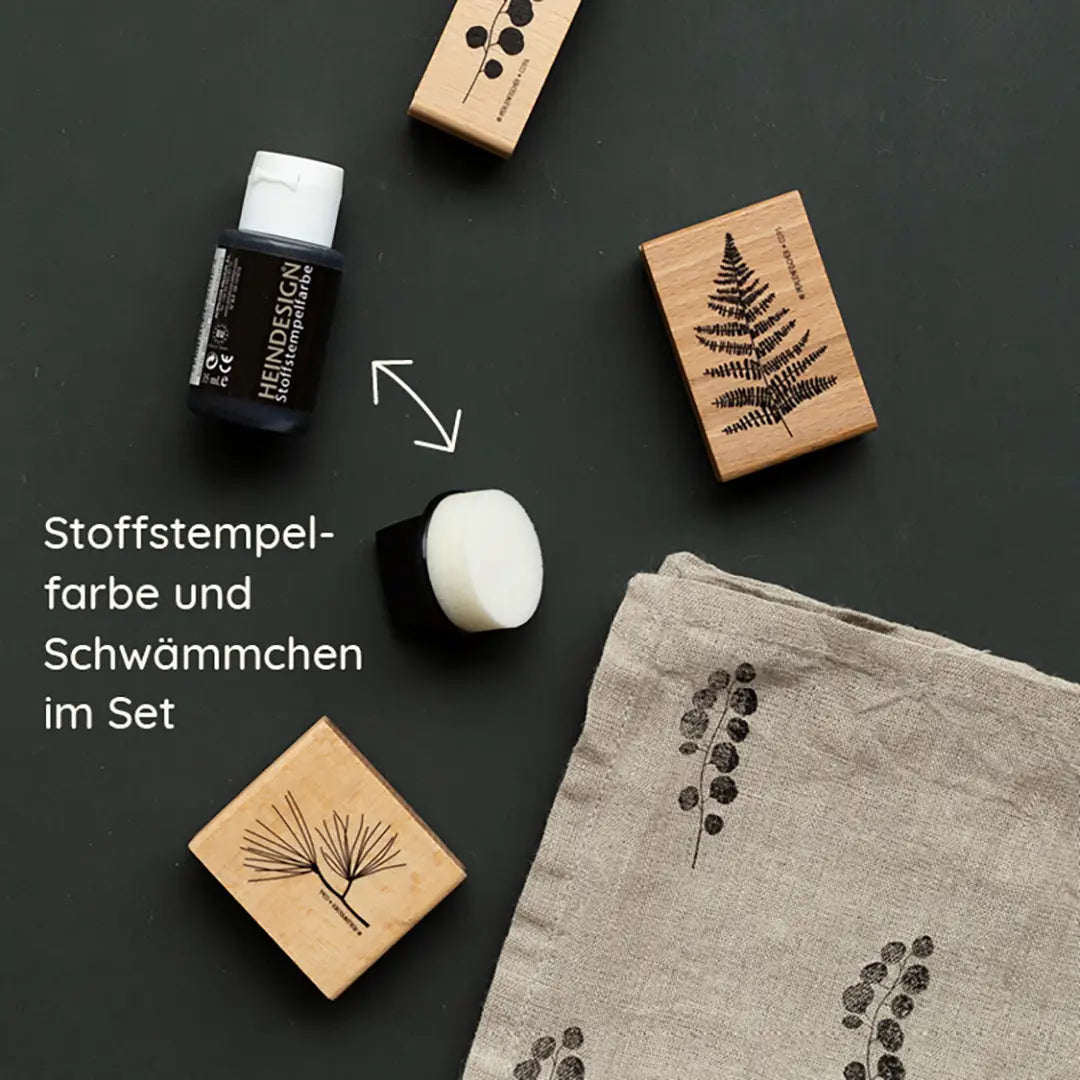 Colourful ink
Highly pigmented ink pads
Our ink pads are rich in color pigments and therefore very opaque, giving you a fine and detailed stamp impression. We now have 27 different unique colors that combine beautifully. In addition, you can easily refill our ink pads with refill ink over and over again. Let your creativity run wild and try out countless color combinations.
ink for your textiles
stamp your fabric
Stamp fabrics of your choice with all kinds of motifs. Fine textiles, such as cotton and linen are ideal for stamping. Discover unique DIY's, such as homemade napkins, individually designed tablecloths or personally created garments in the category: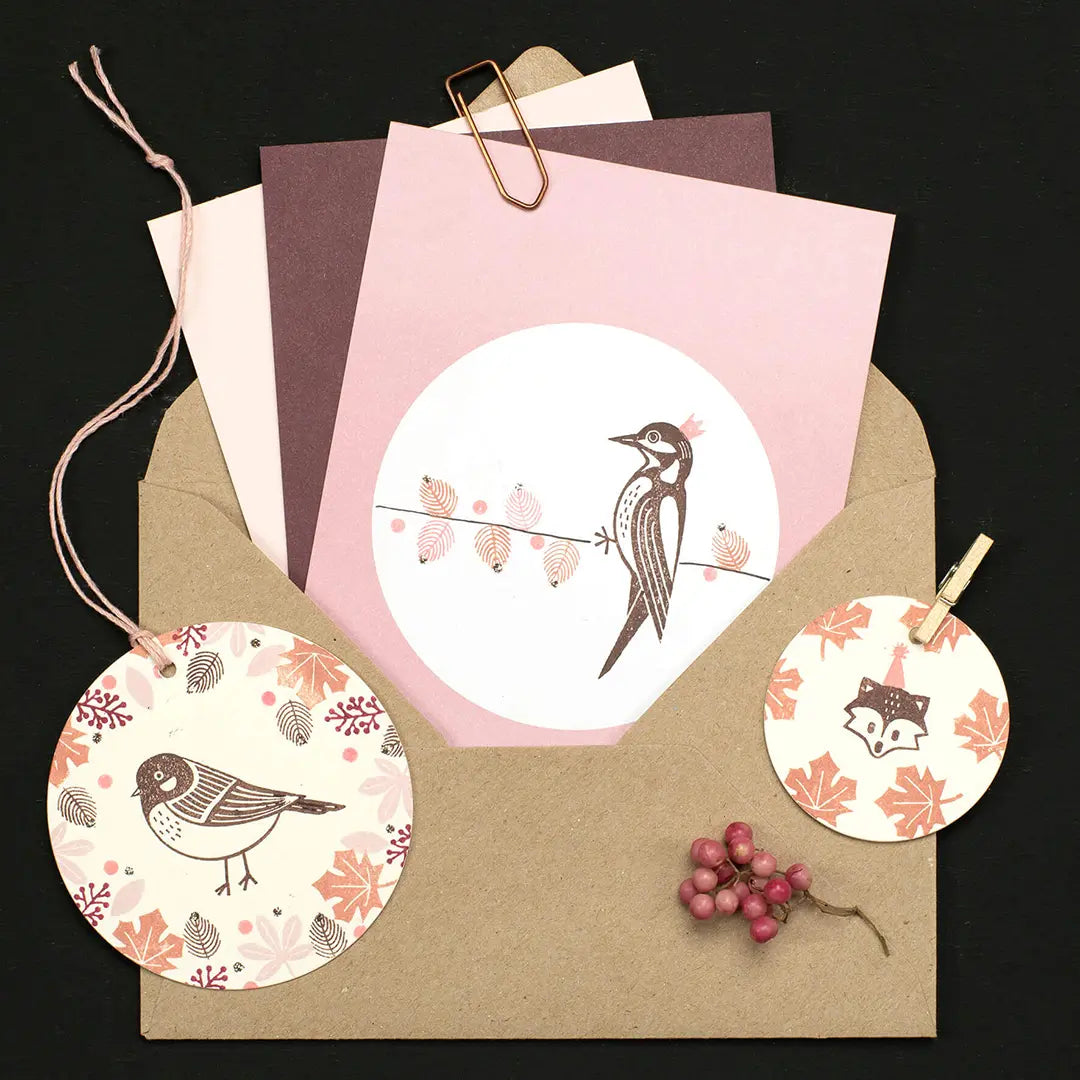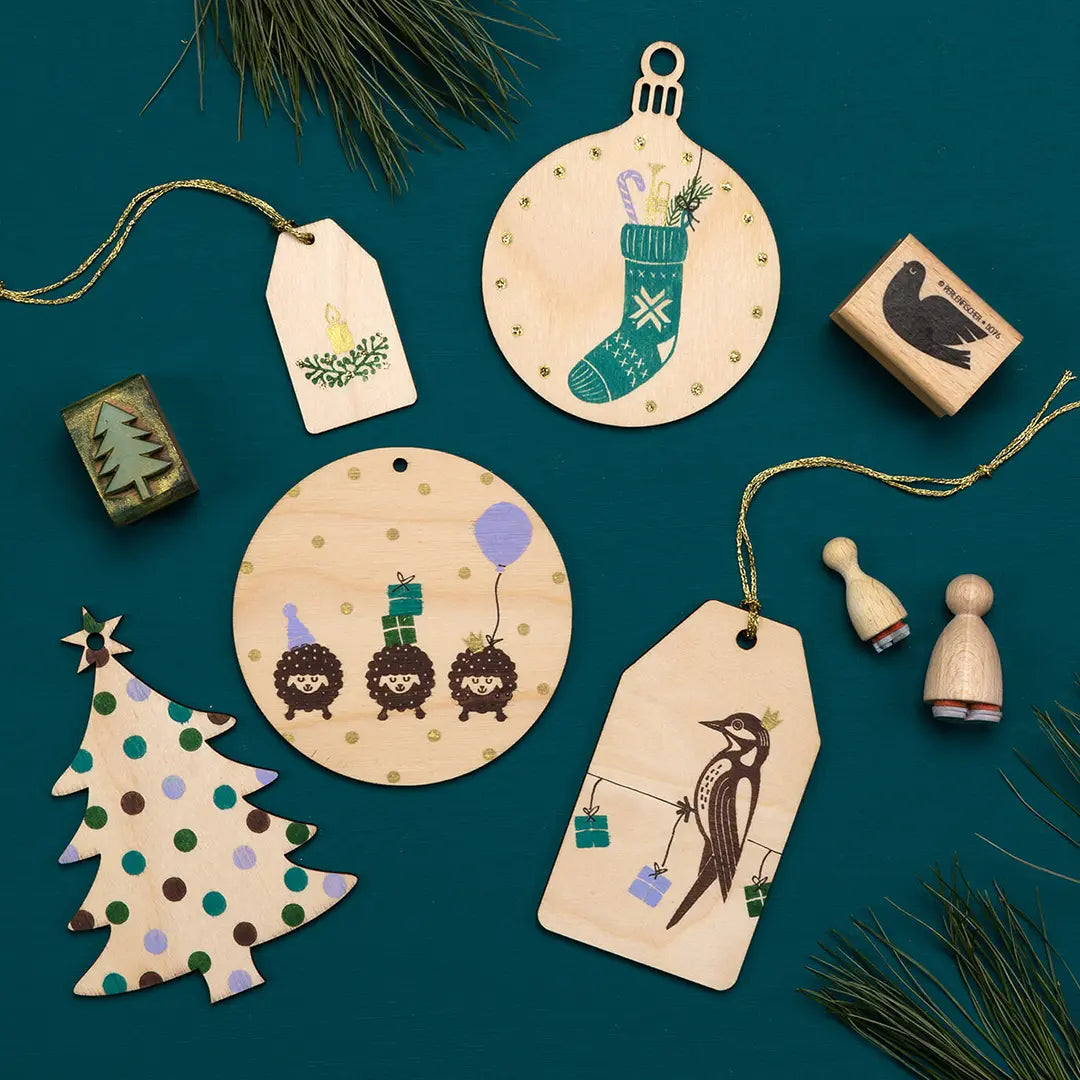 Which stationery is good for stamping?
Cards, envelopes, papertags & co.
Not all stationery is ideal for stamping. For our cards & paper tags, we made sure that they are uncoated and also have a smooth surface, which makes the imprint very accurate and clear. The choice of paper greatly affects how your stamped result looks in the end and how long you have to let it dry. You'll find high-quality cards in a wide variety of colors under Blanco Cards. Gift tags in all kinds of shapes and sizes can be found under:
stamp your wooden pendant
pendants made from wood
Not only stationery can be stamped, also wood with a smooth surface is wonderfully suitable. Decorate gifts with your self-stamped tags, hang them on the Christmas tree or your beautiful Easter bush. Discover all the shapes, sizes and lots of inspiration at: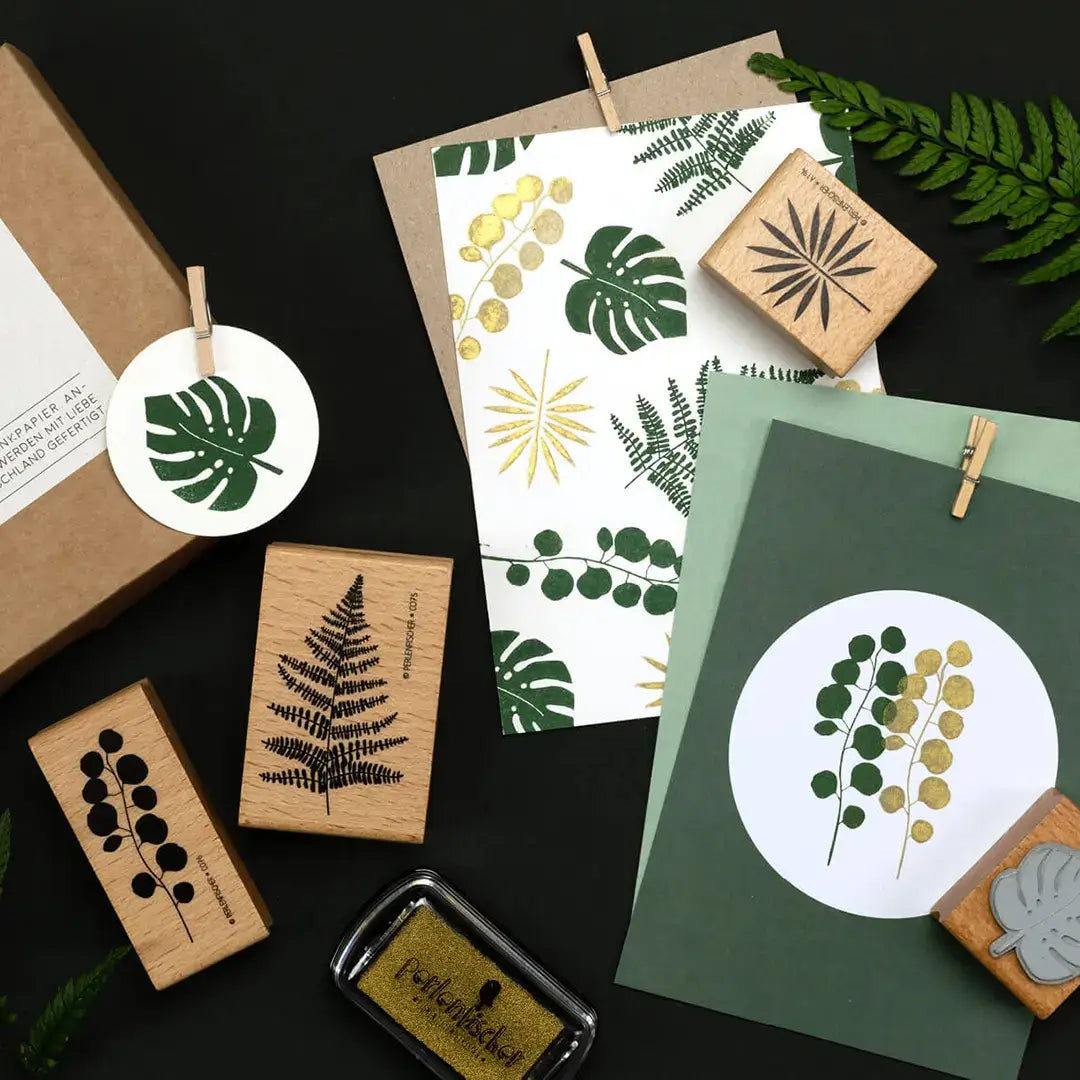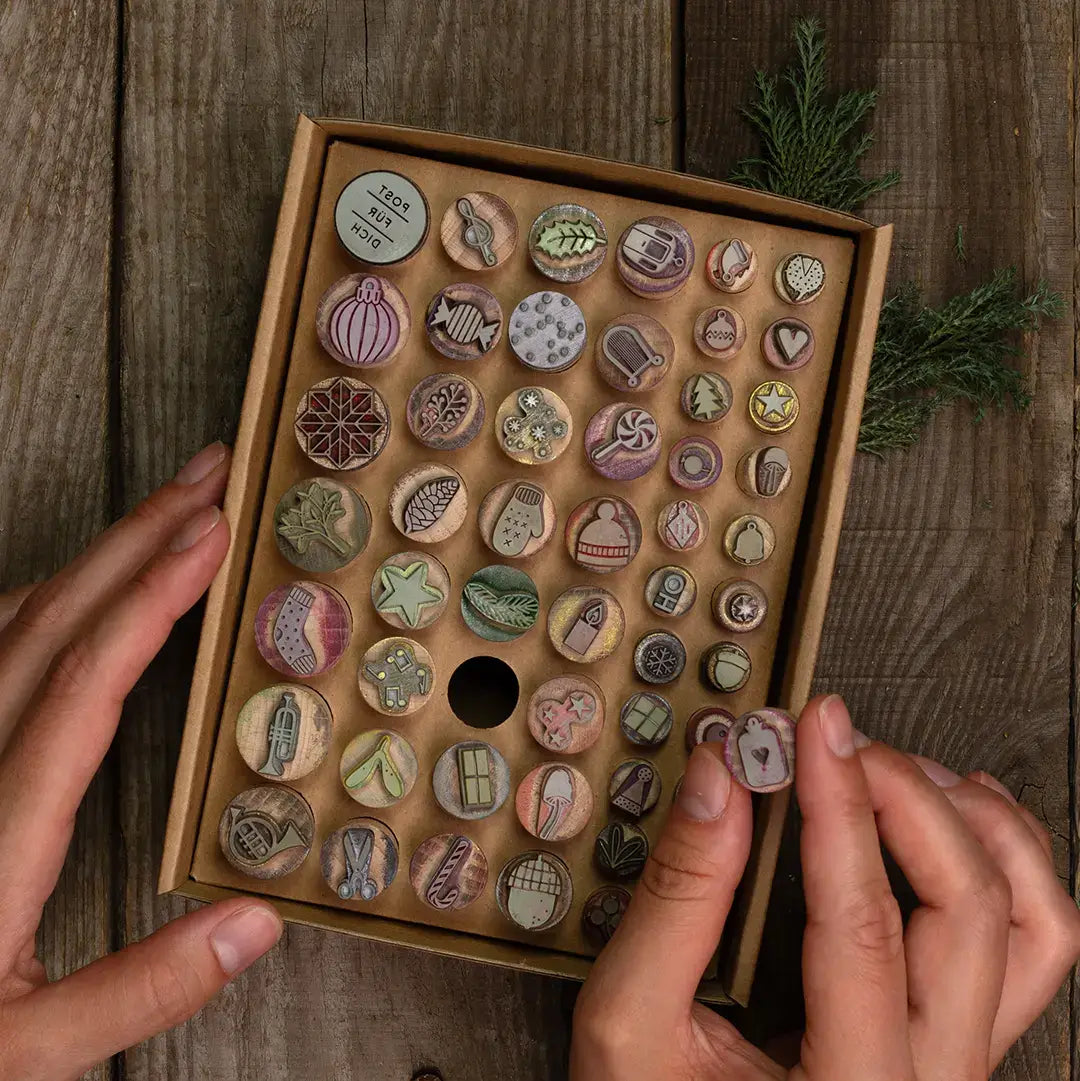 Stamp sets
Perfectly matched sets
Our stamp sets are put together with great attention to detail and contain everything you need to stamp. We've made sure that the stamps, ink pads and stationery complement each other beautifully, so you can start stamping right away. Discover our sets for all kinds of occasions:
mini stamps & small stamps
small but beautiful
Stamp great cards with small stamps! The mini stamp motifs are simply cute, filigree and incredibly versatile. You can stamp beautiful garlands, bouquets and wreaths for all kinds of occasions. Discover our entire selection and countless creative stamping ideas.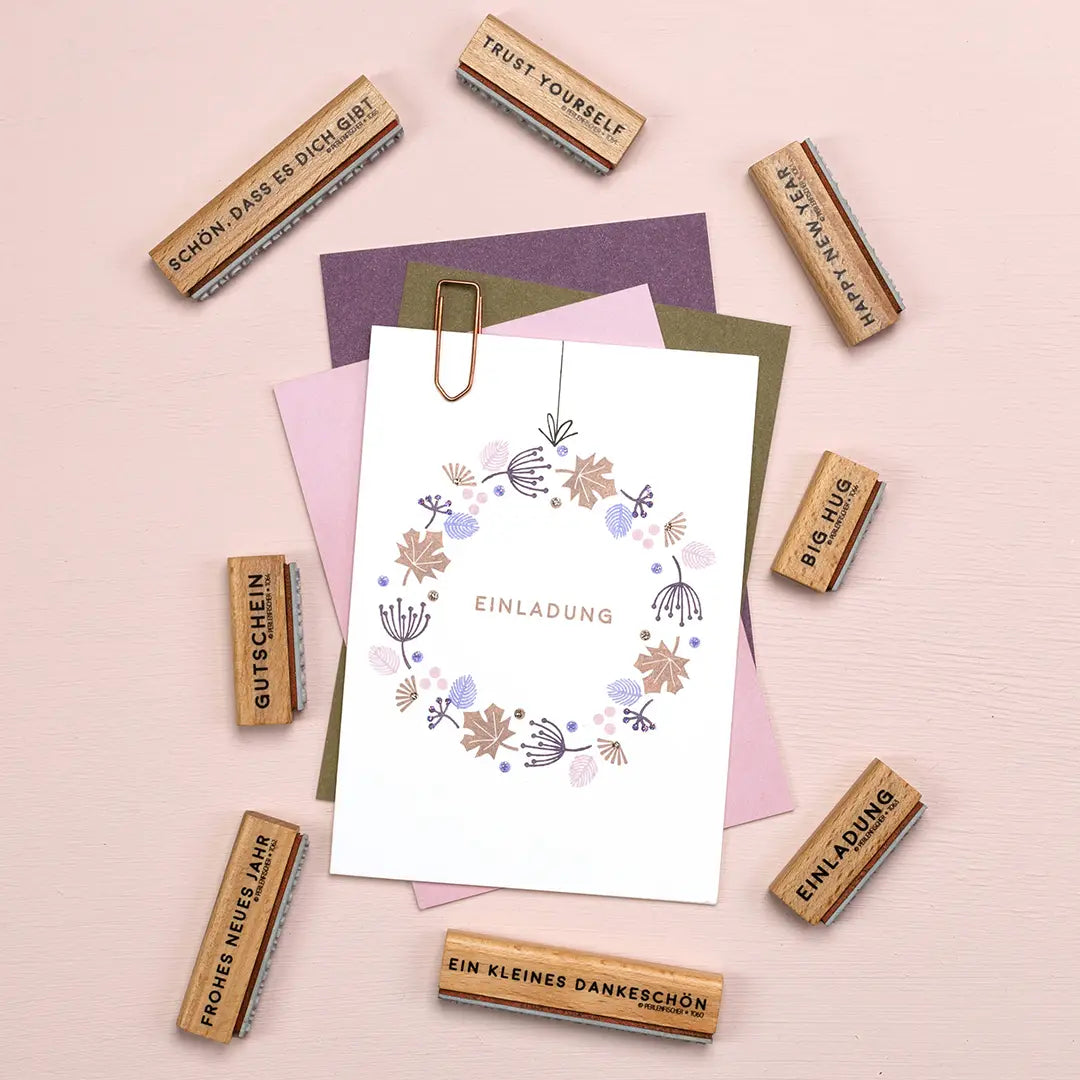 Stamp Invitation & Textstamps
Lovely textstamps
For every occasion the right quote! Surprise your loved ones with loving, funny and personal words. Stamp sweet gift tags or unique cards. Take a look at our category:
What can I create with stamps?
Unique DIY Inspirations & Creative Stamp Ideas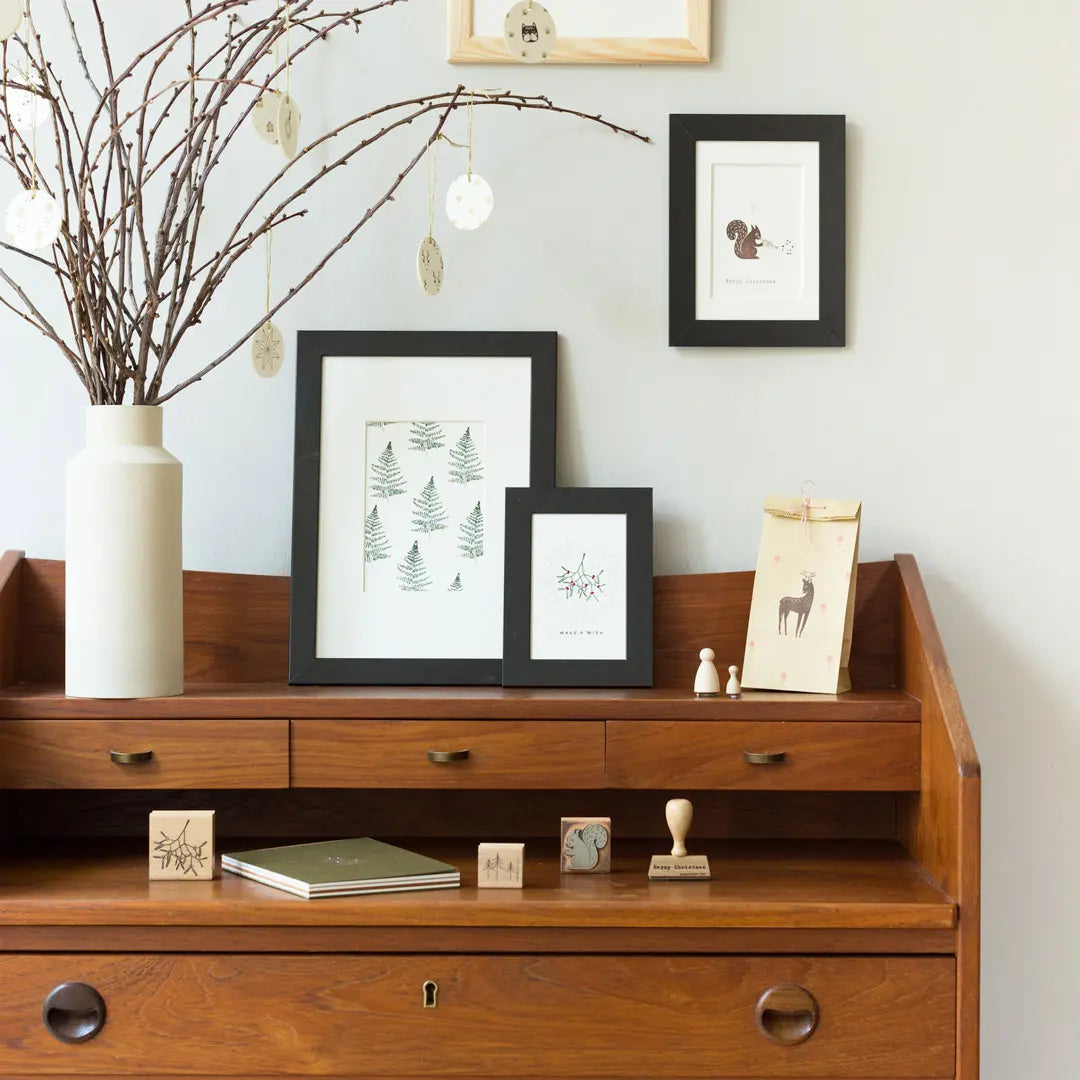 Create a picture wall for your own home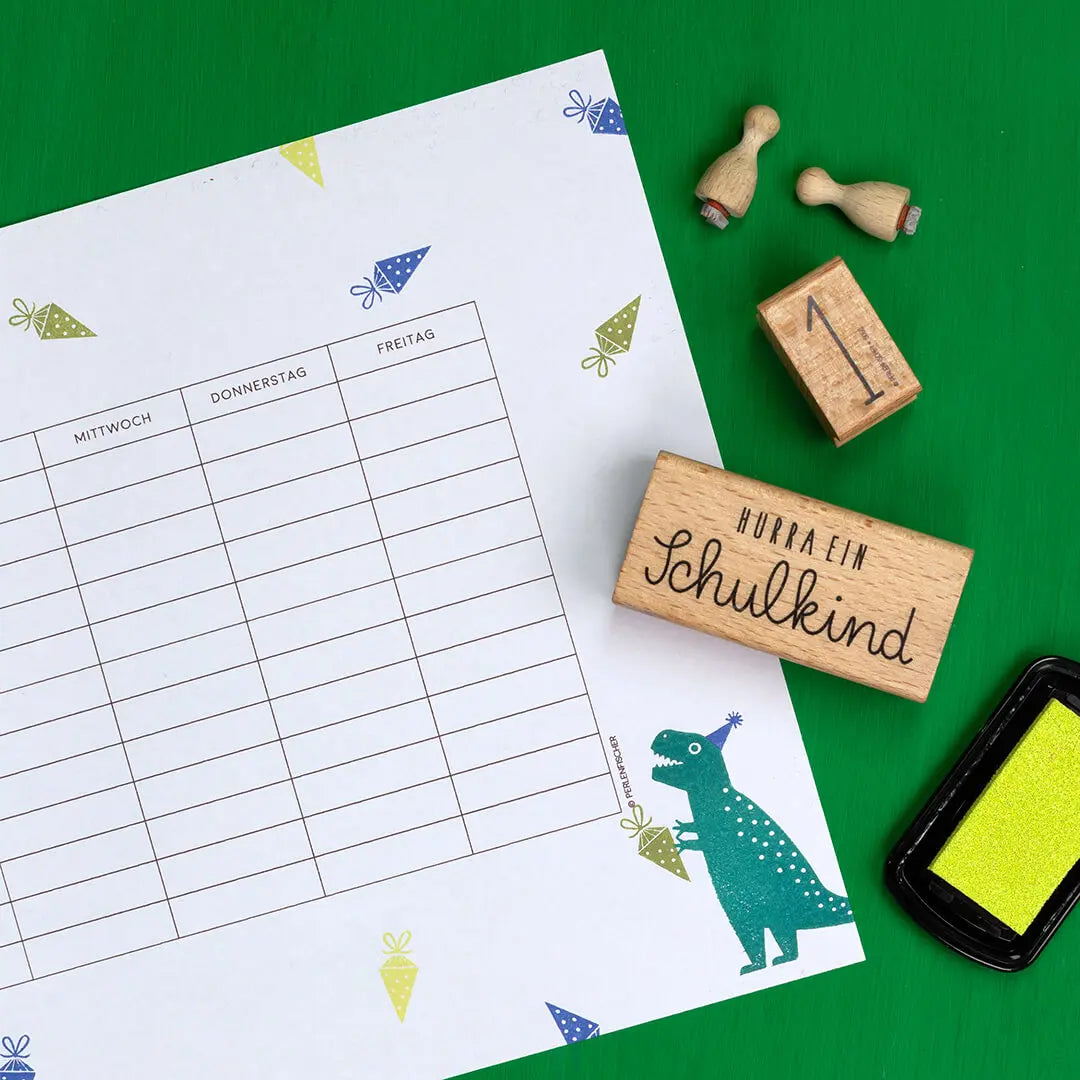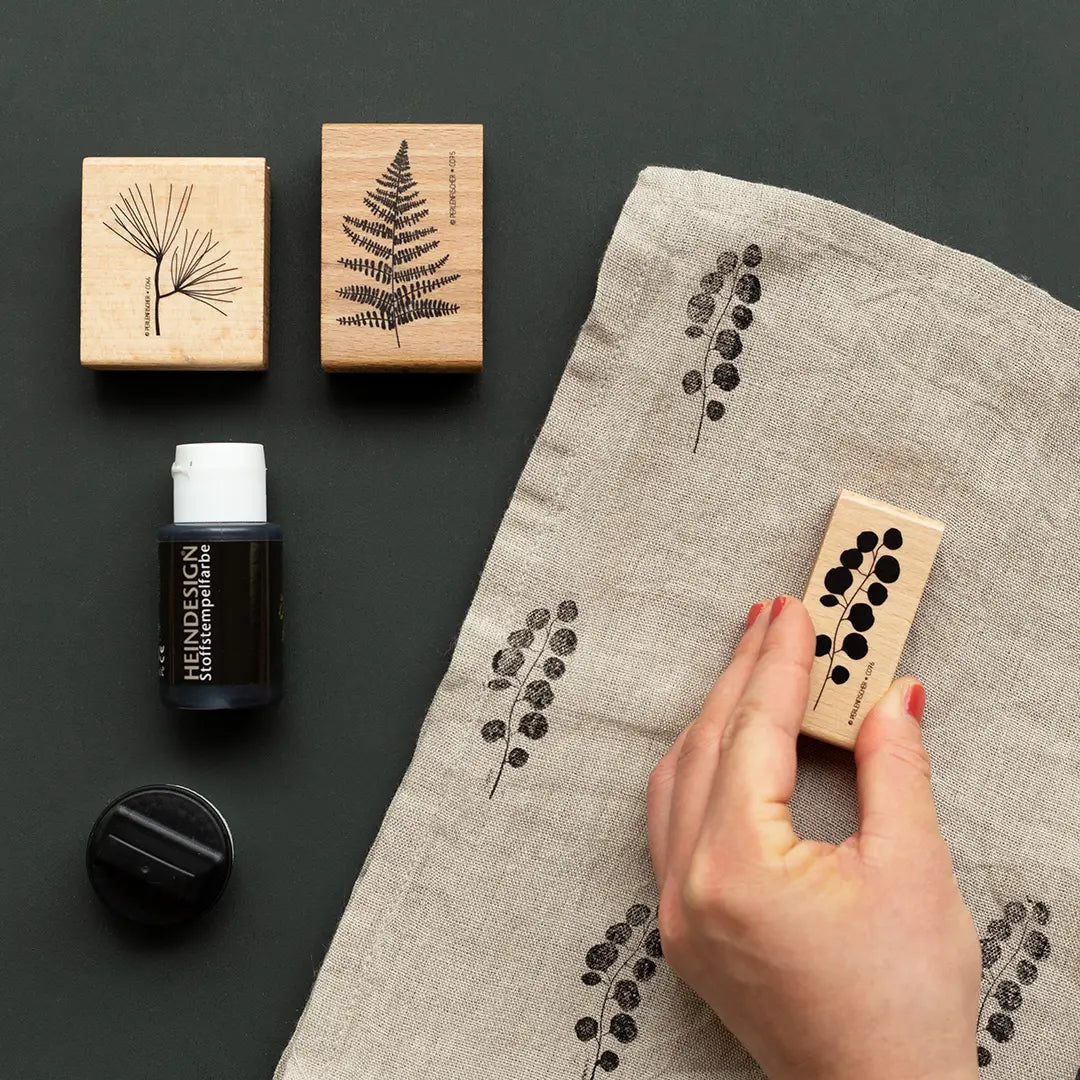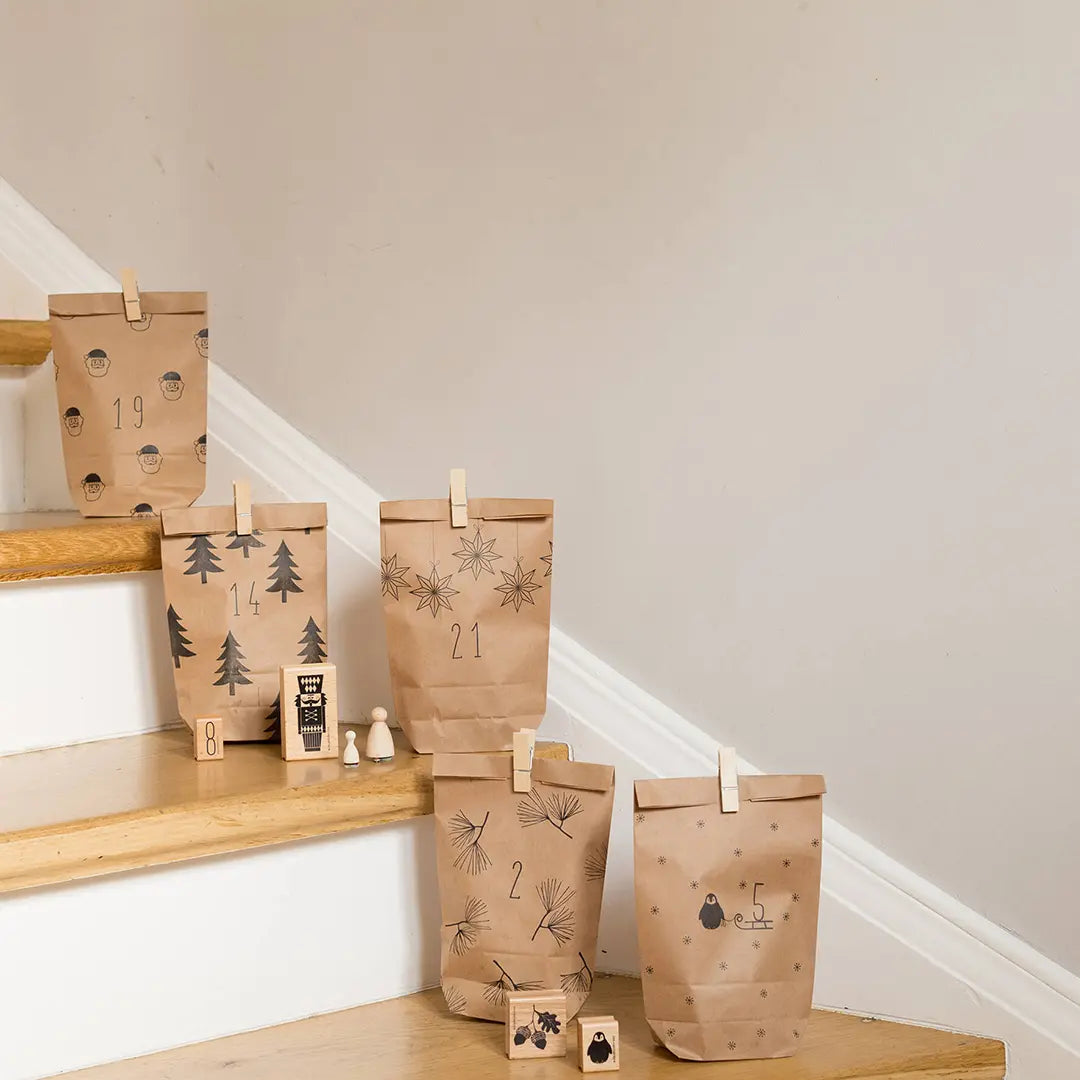 Festive advent calendar bags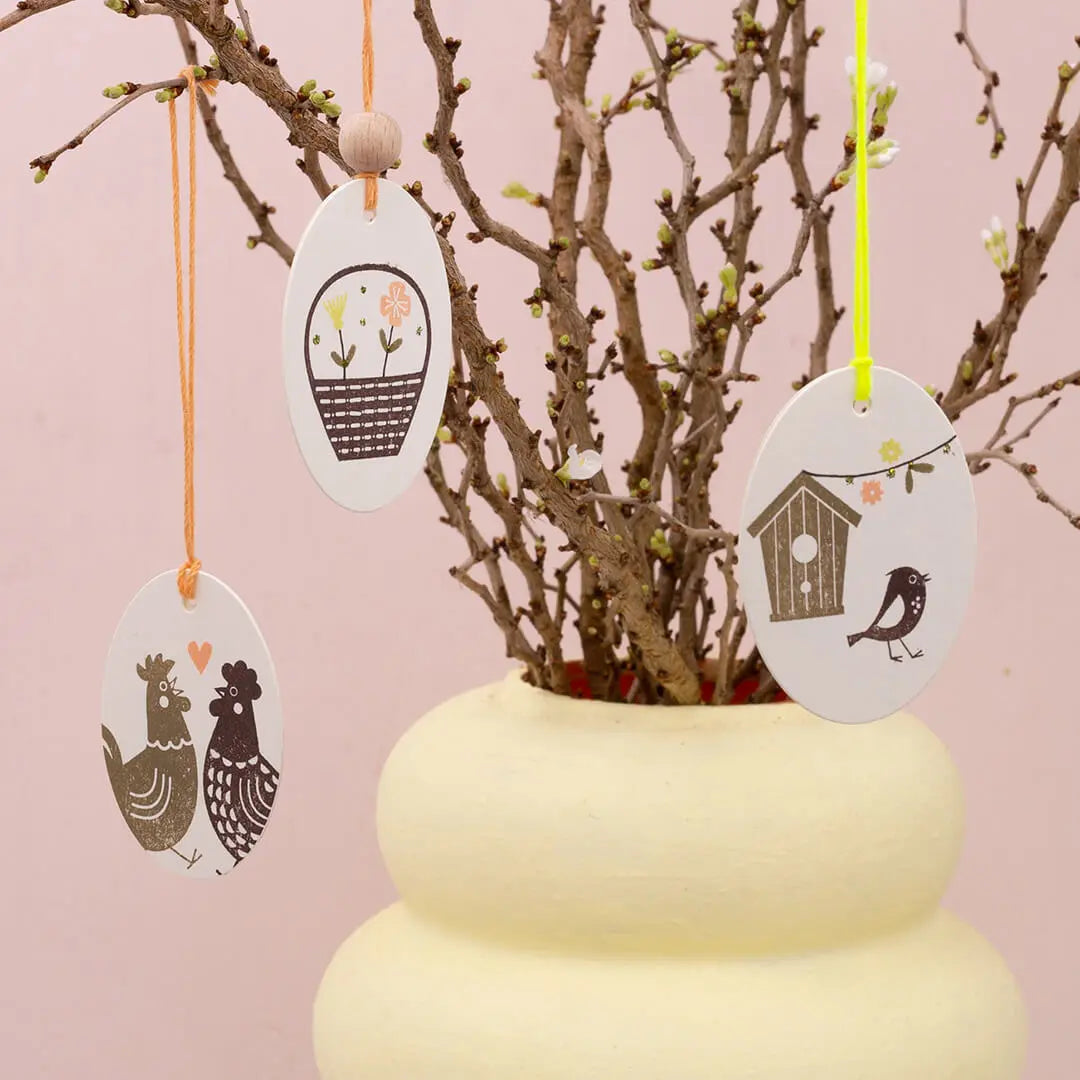 Paper tag decoration on your Easter bush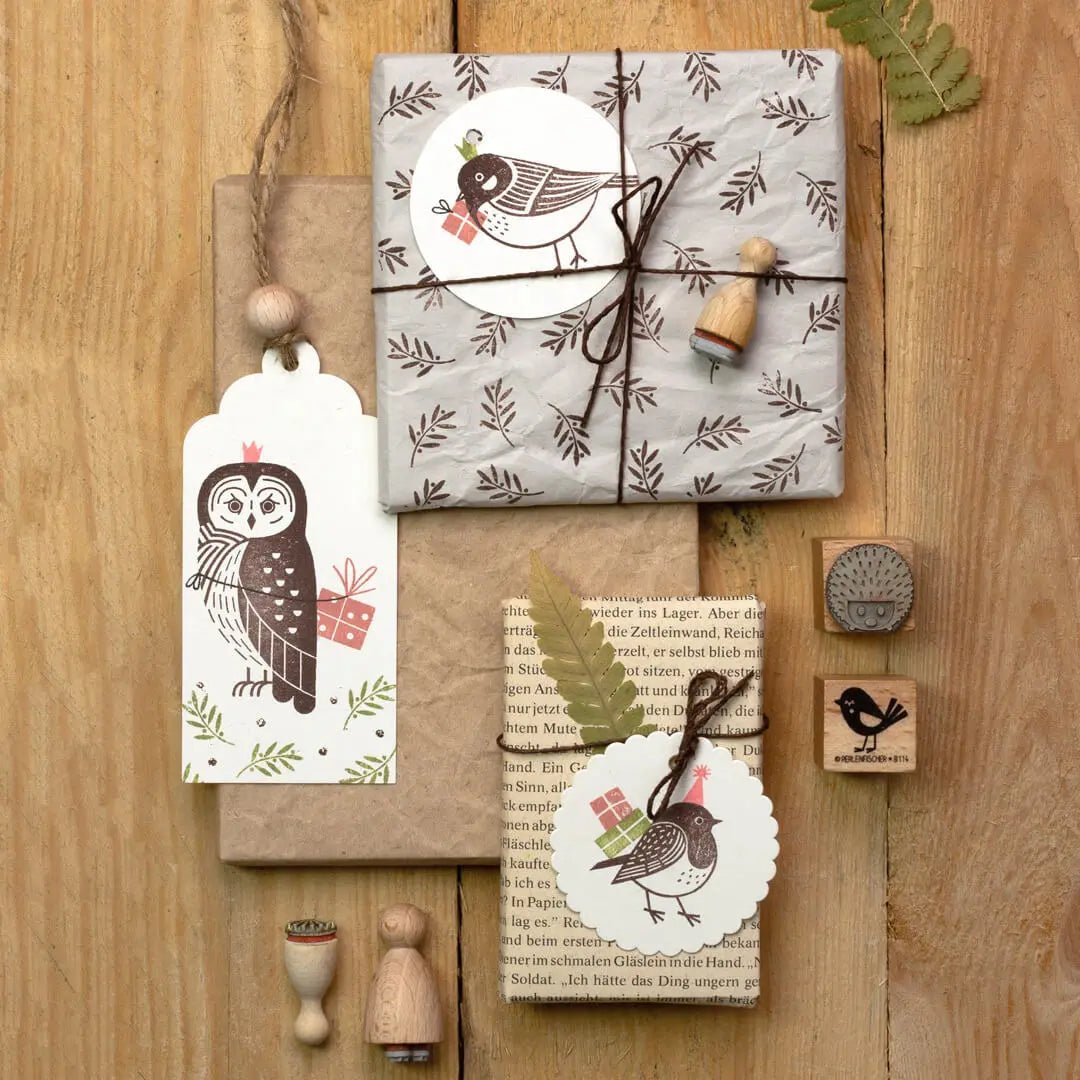 Wrapping gifts beautifully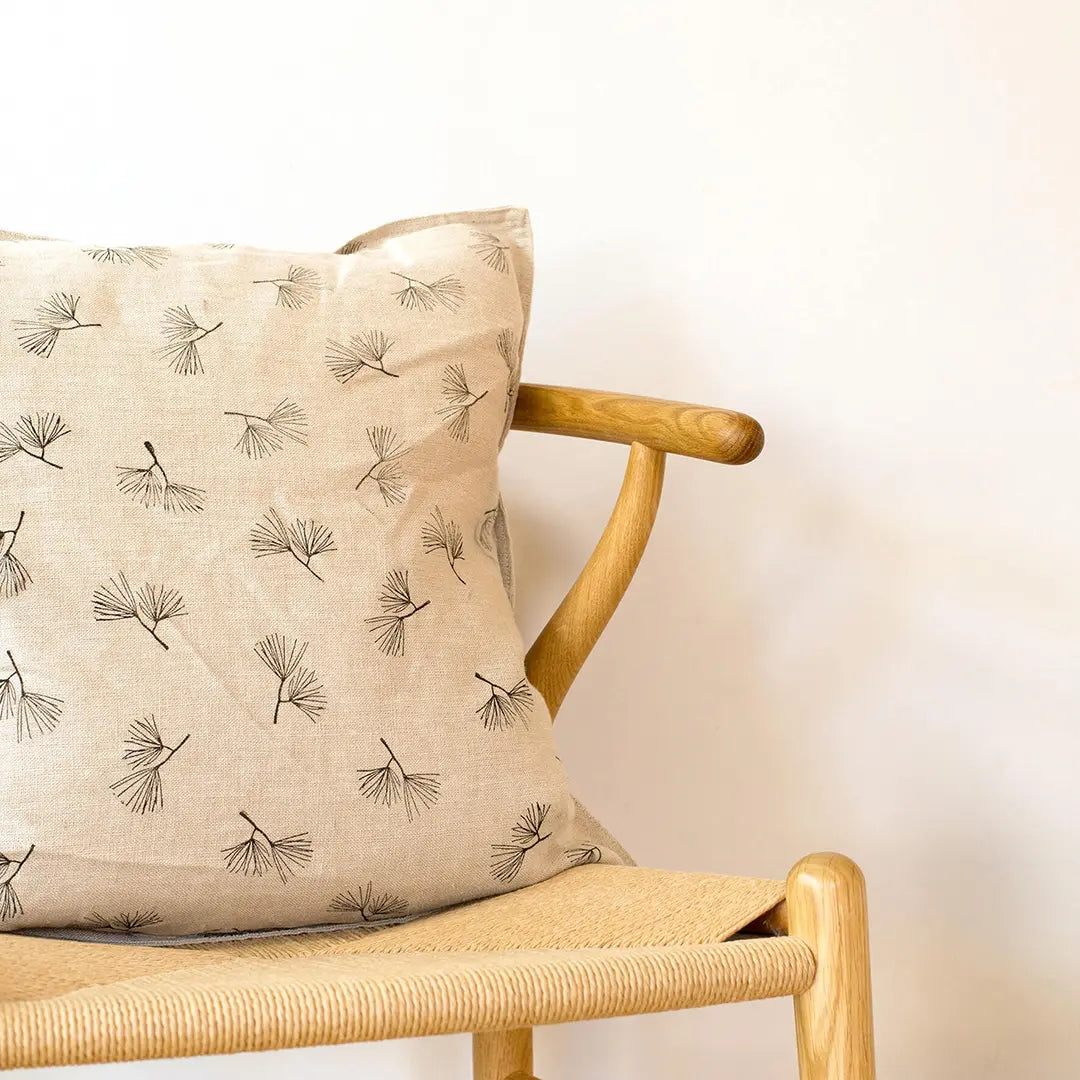 Decorative pillow cases with textile ink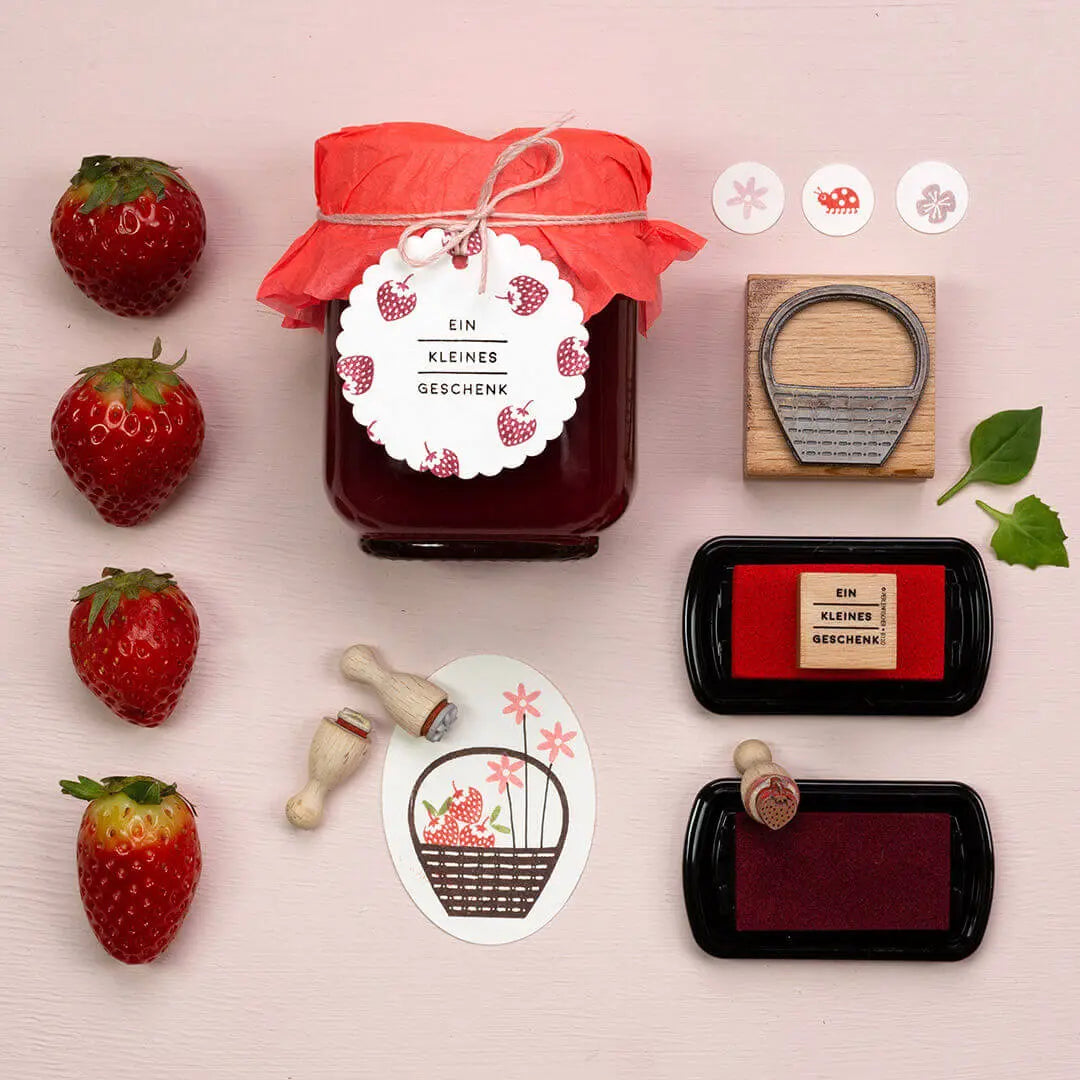 Decorate your marmelade jars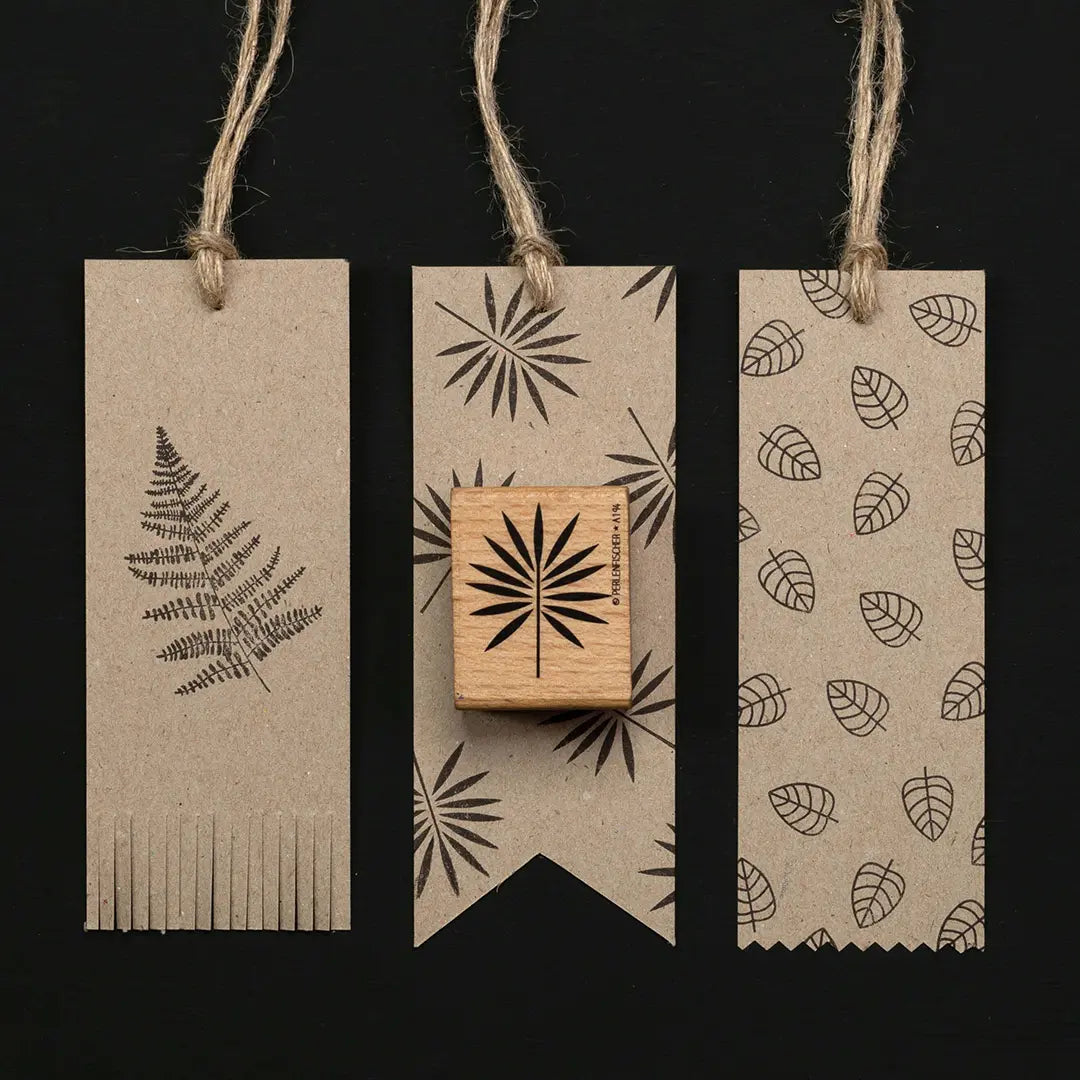 Craft & stamp bookmarks with yarn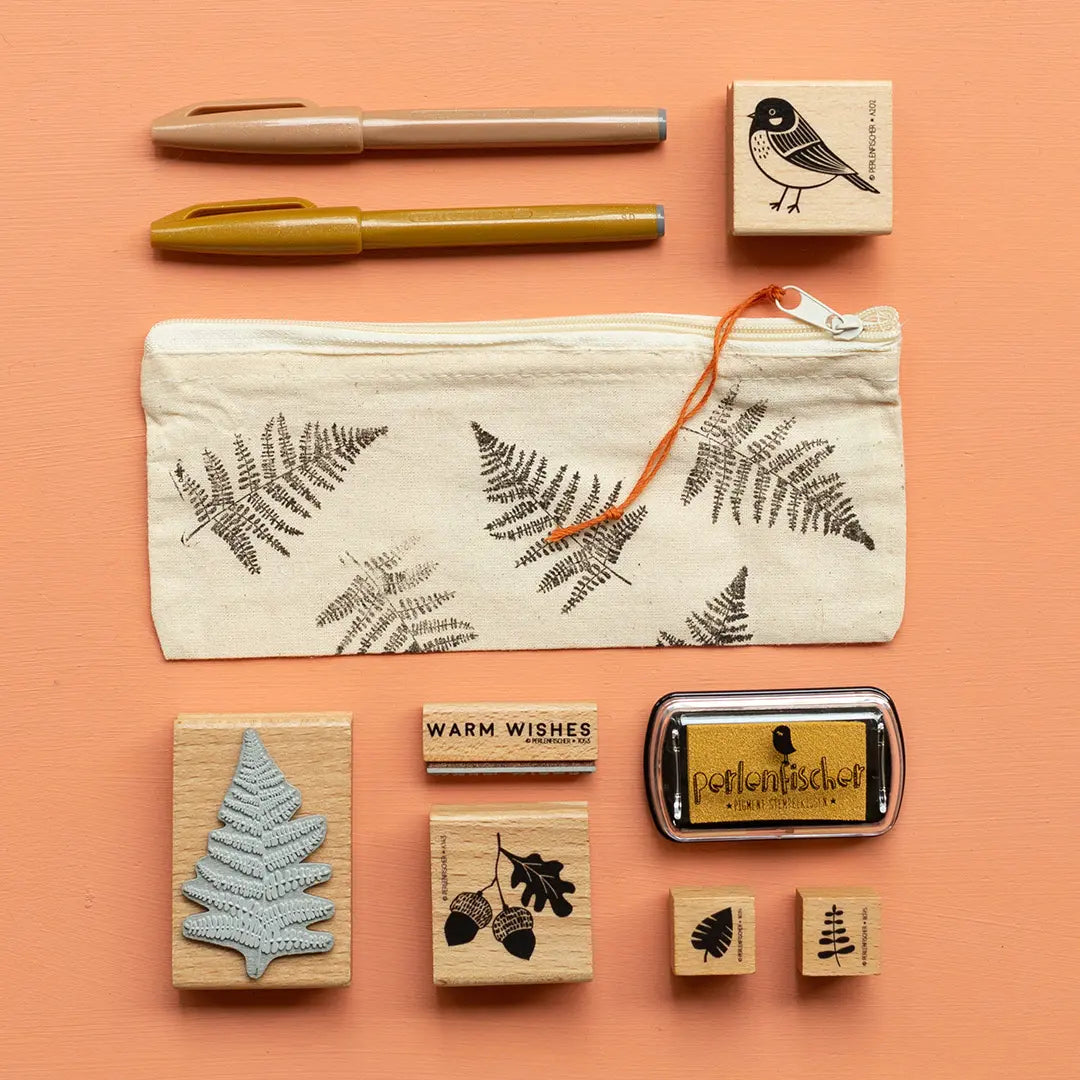 Decorate pencil cases for big & small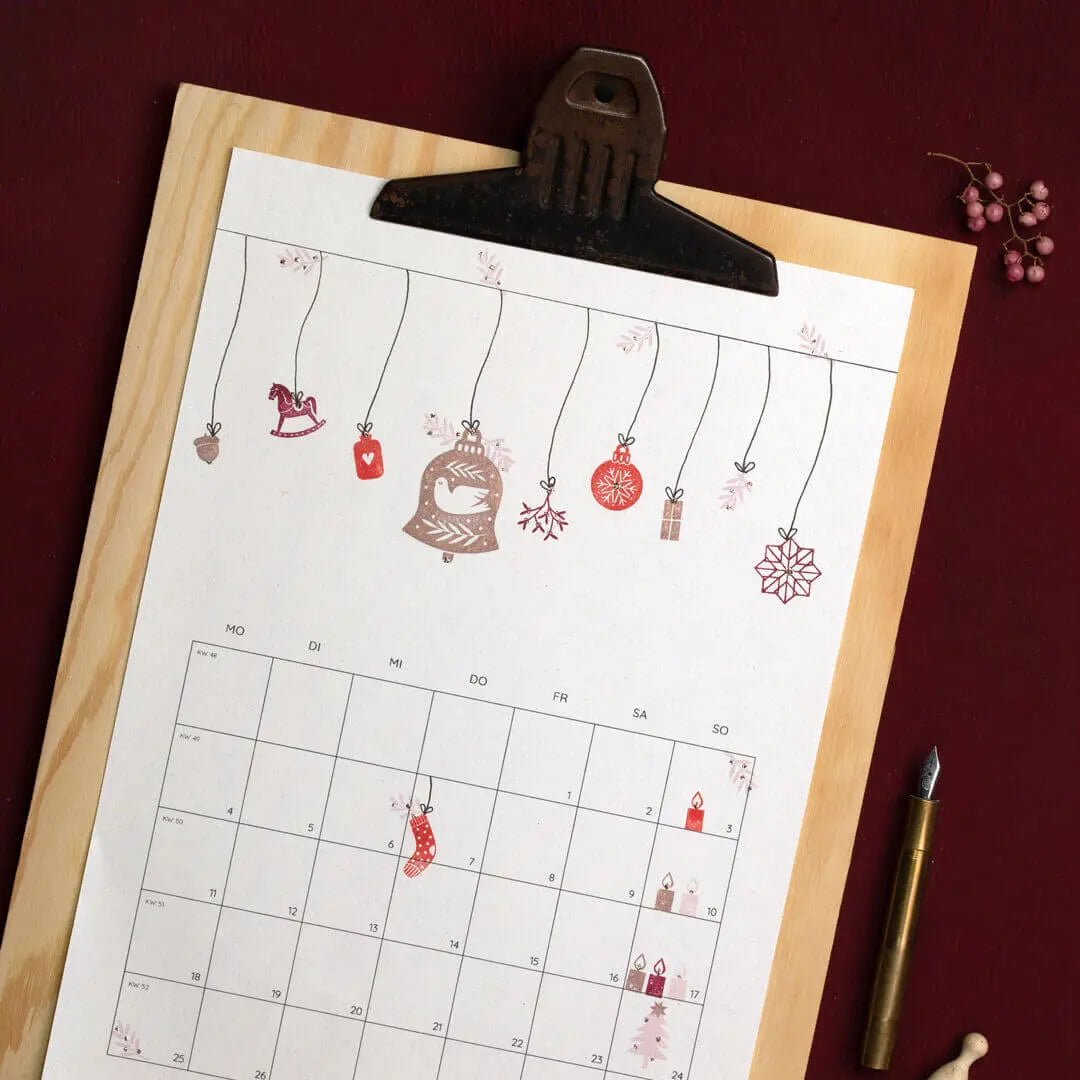 Free Print Template Annual Calendar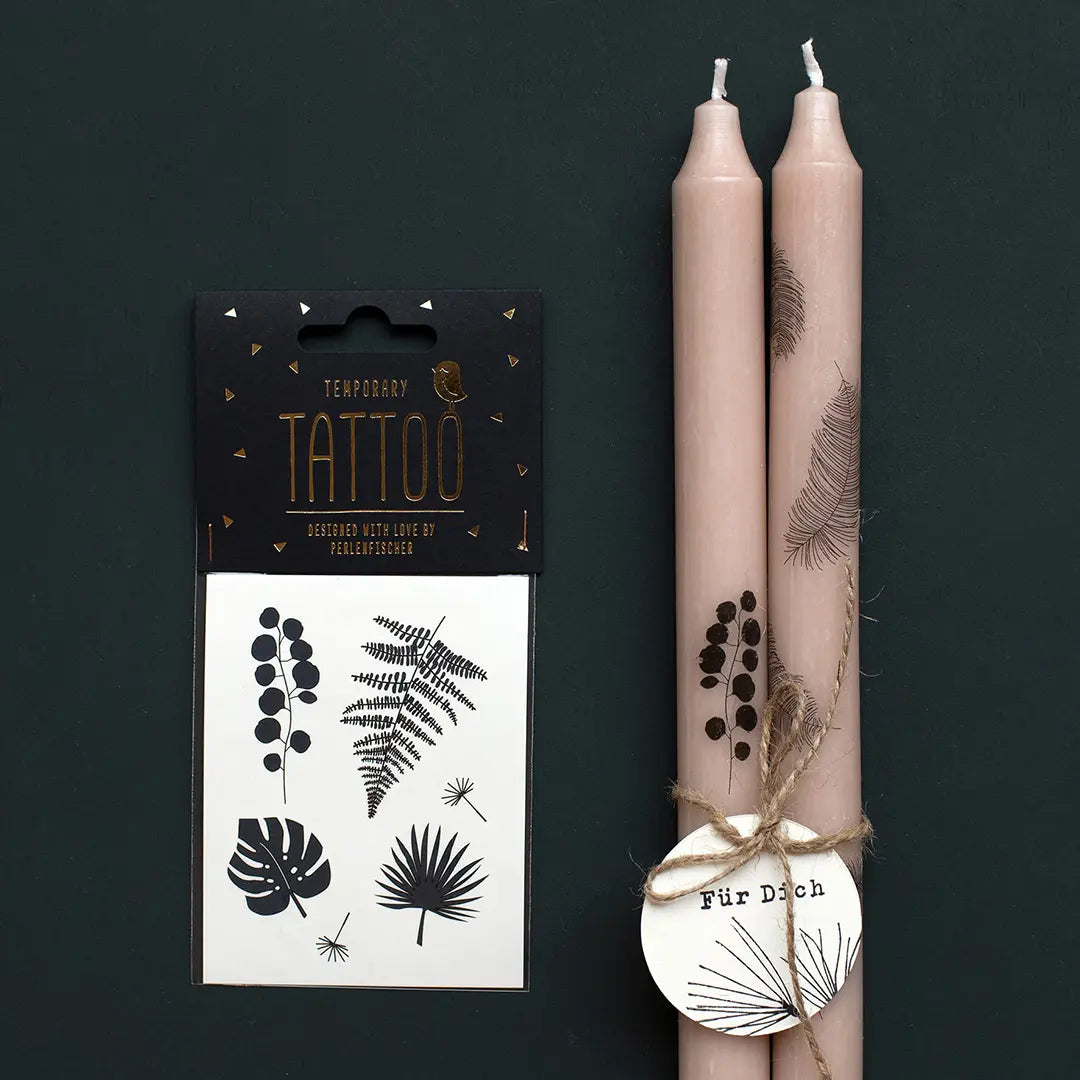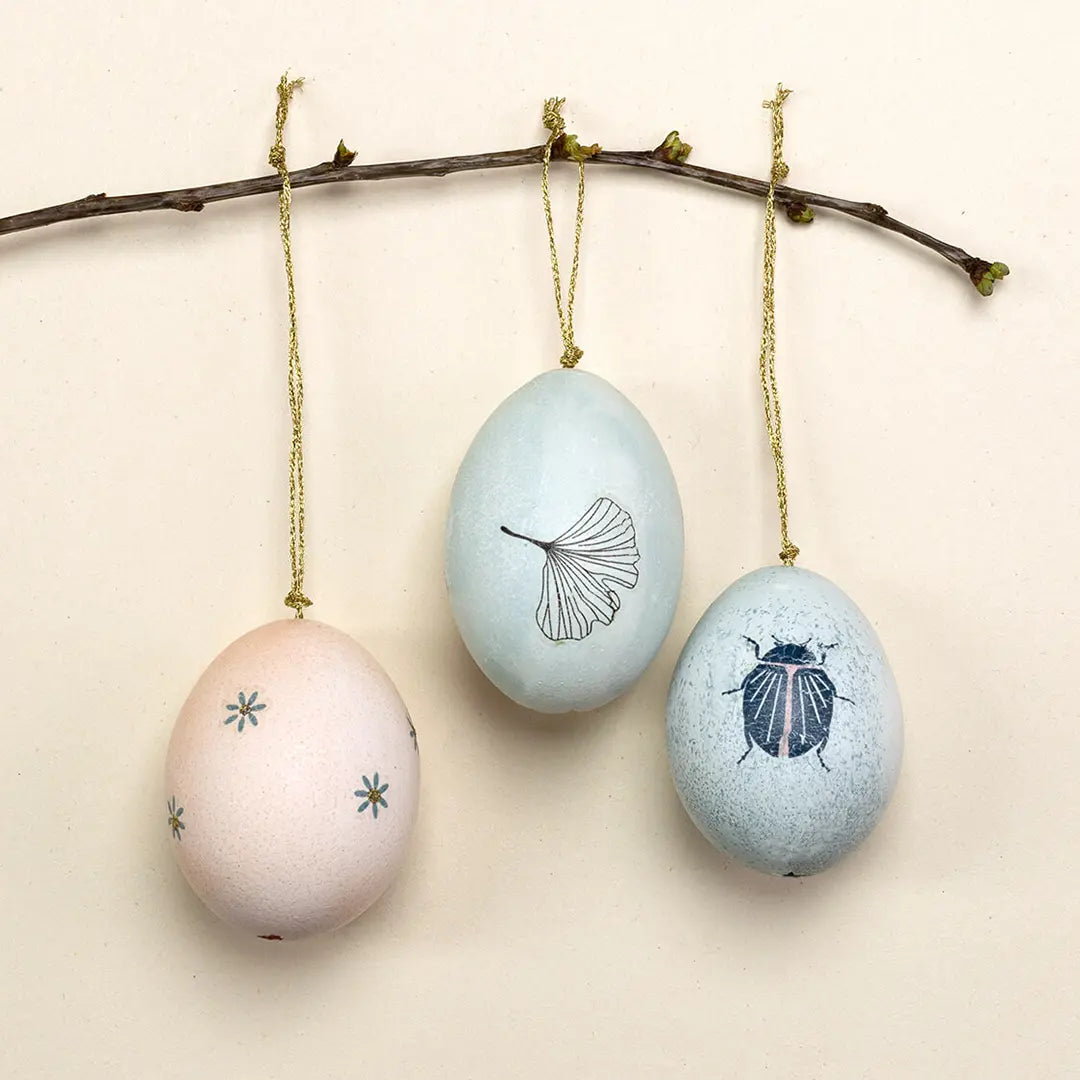 Easter eggs with temporary tattoos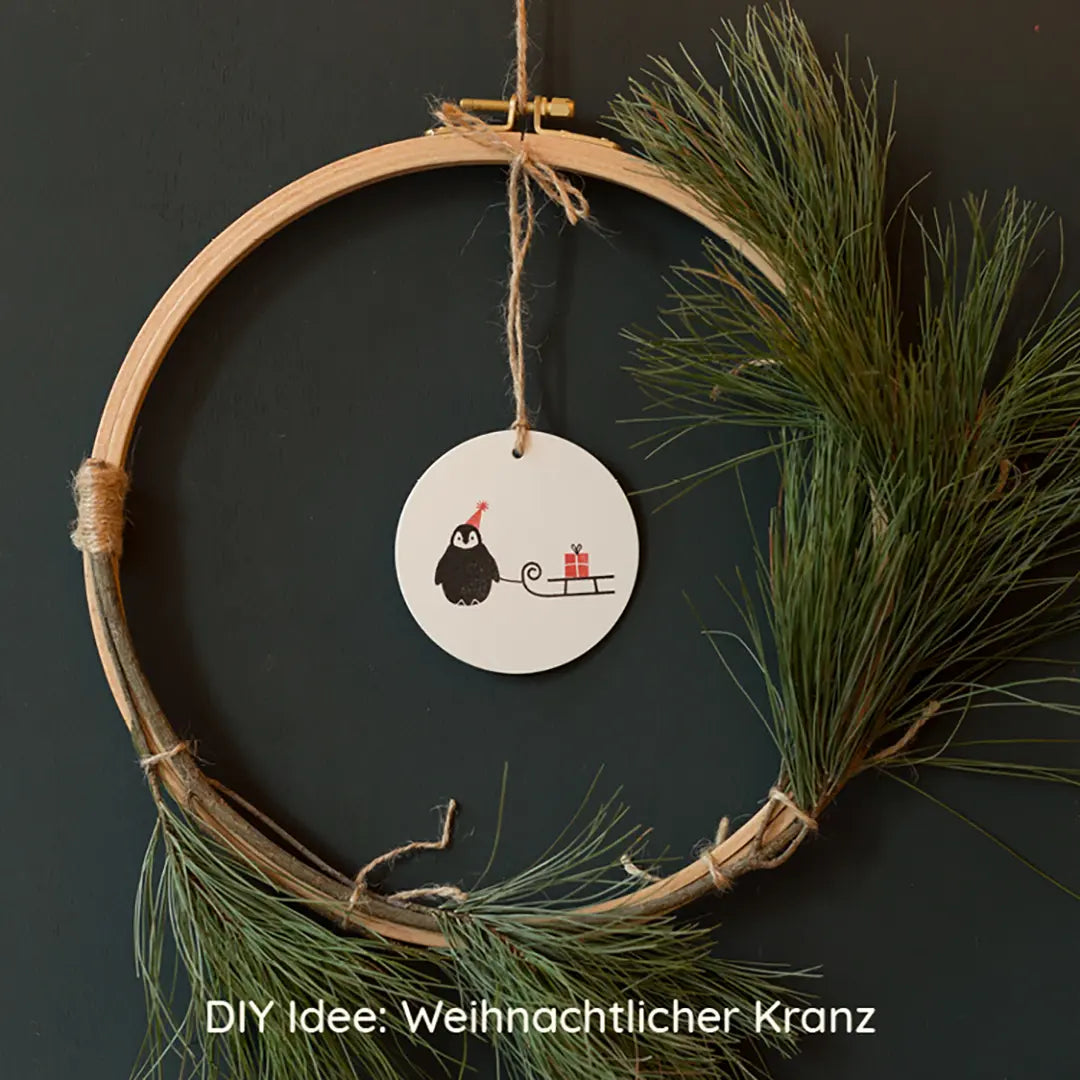 Christmas wreath with wooden pendants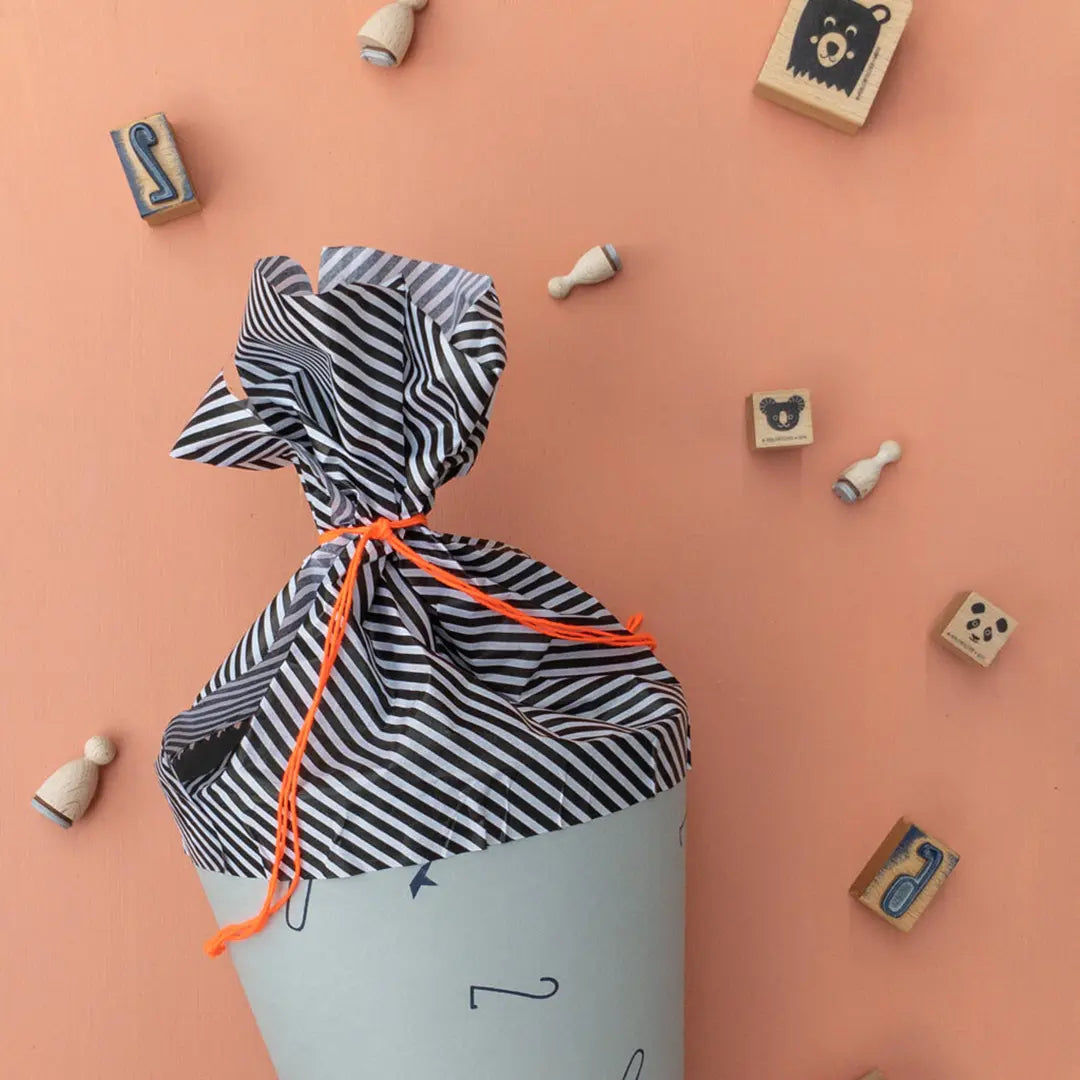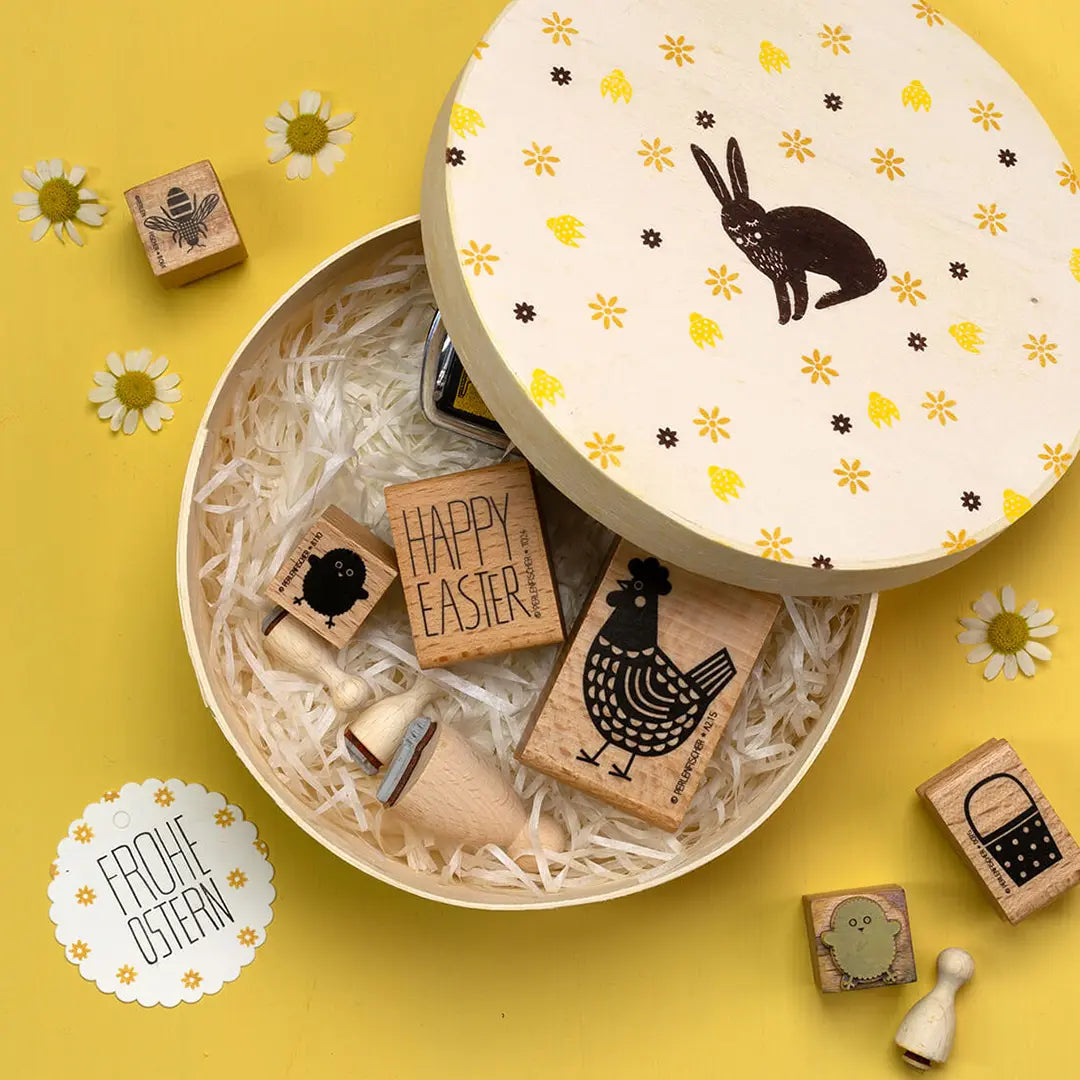 Easter nest for Easter in the garden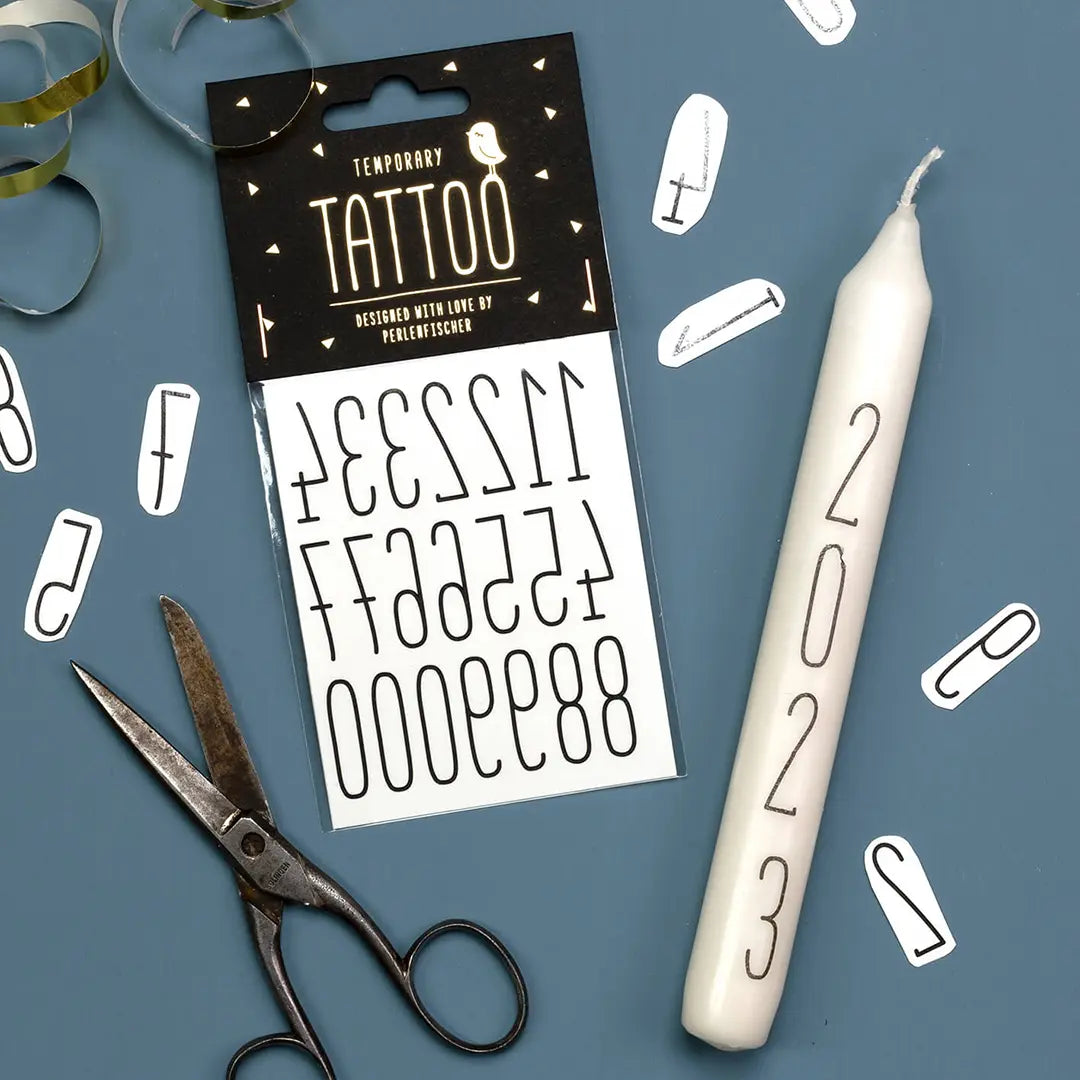 New year candle for your new year party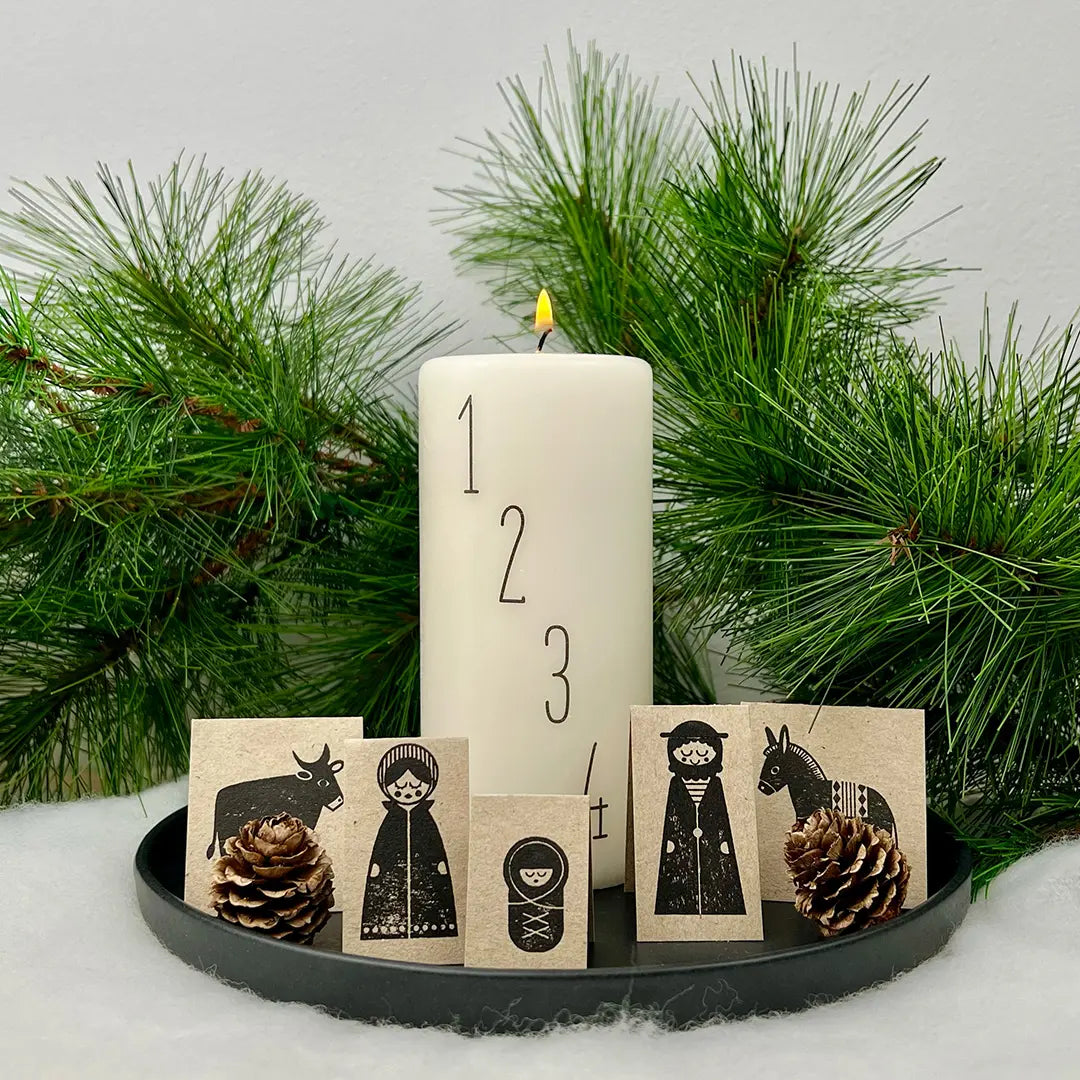 Advent wreath with candles & nativity scene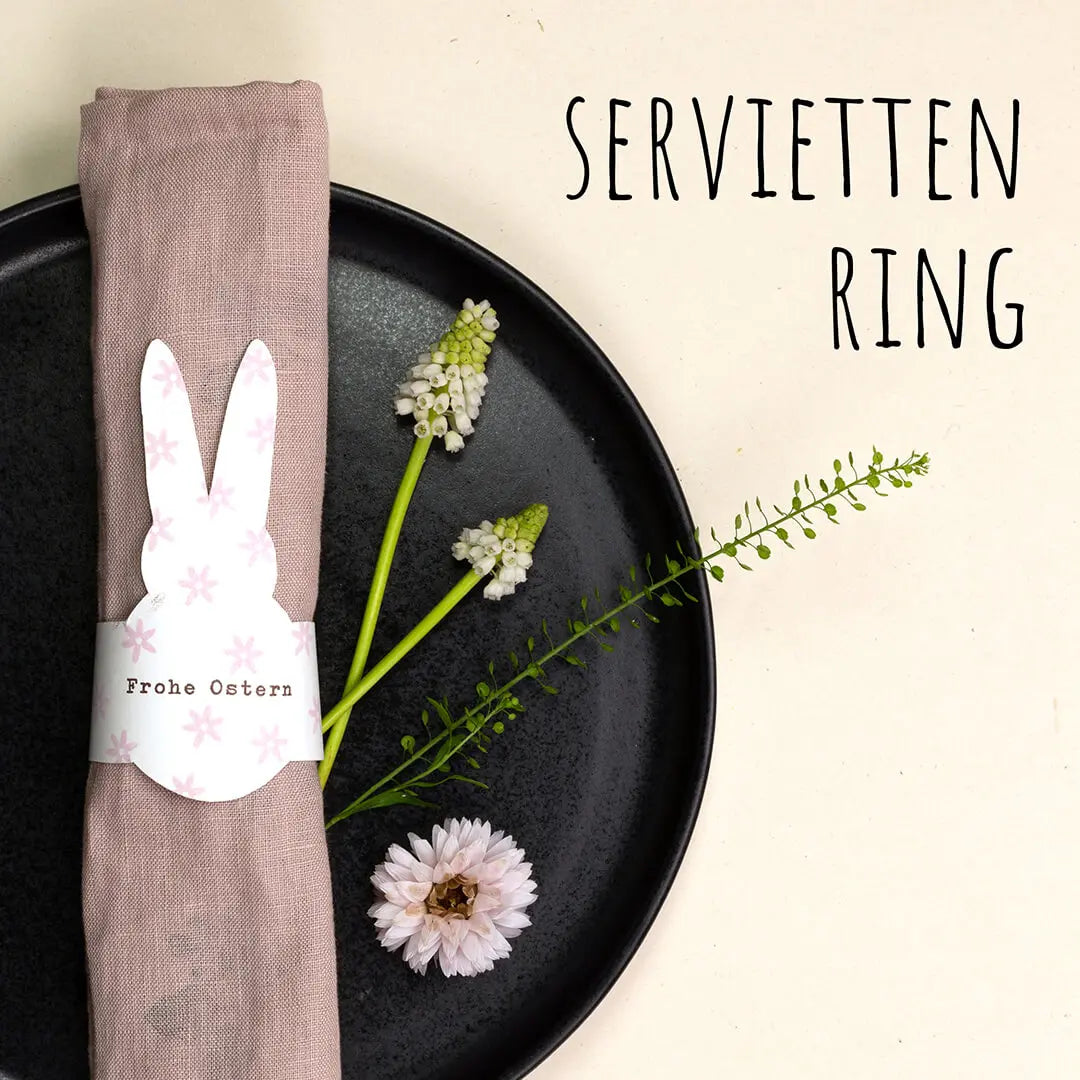 Free Print Template Napkin Ring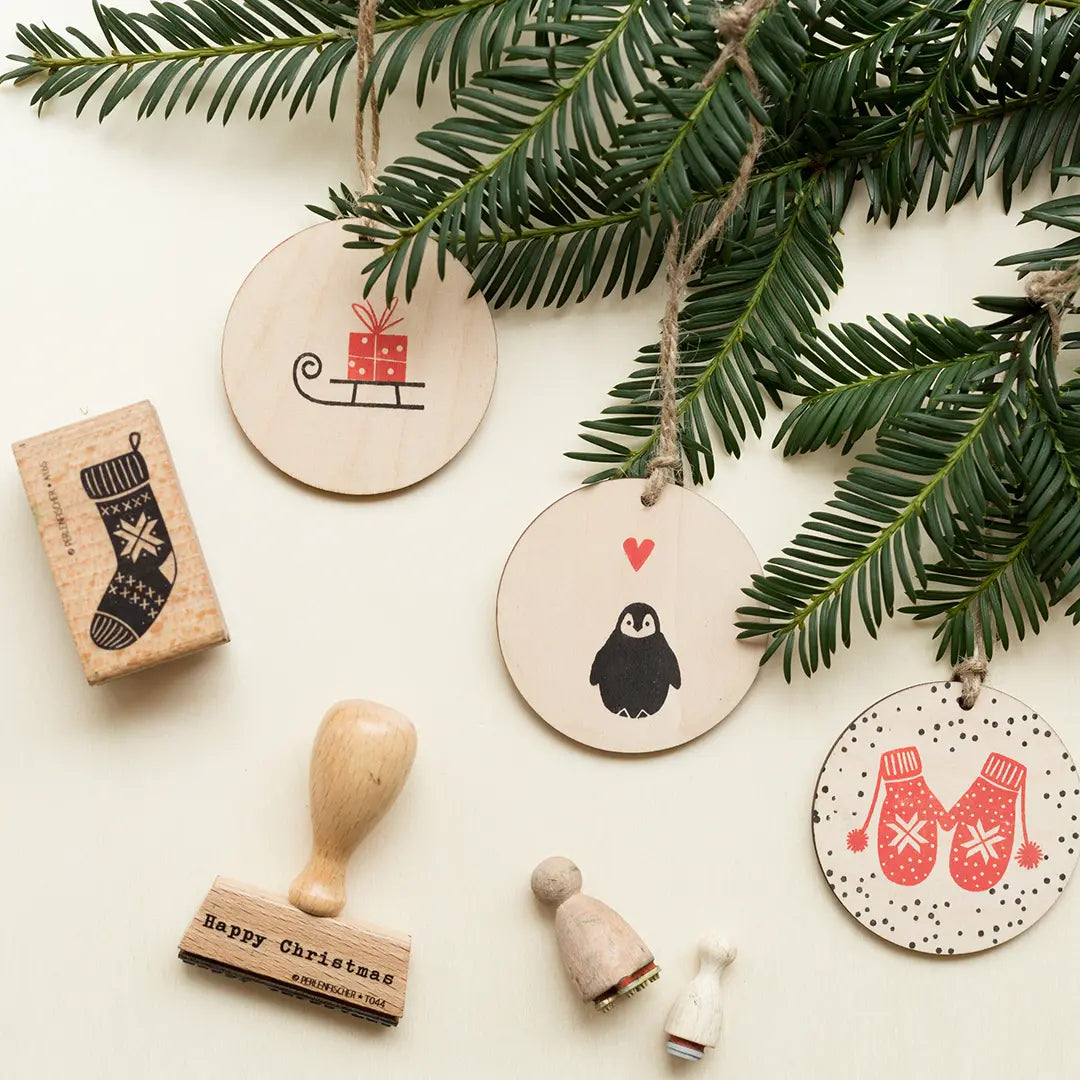 Christmas tree ornaments made of wood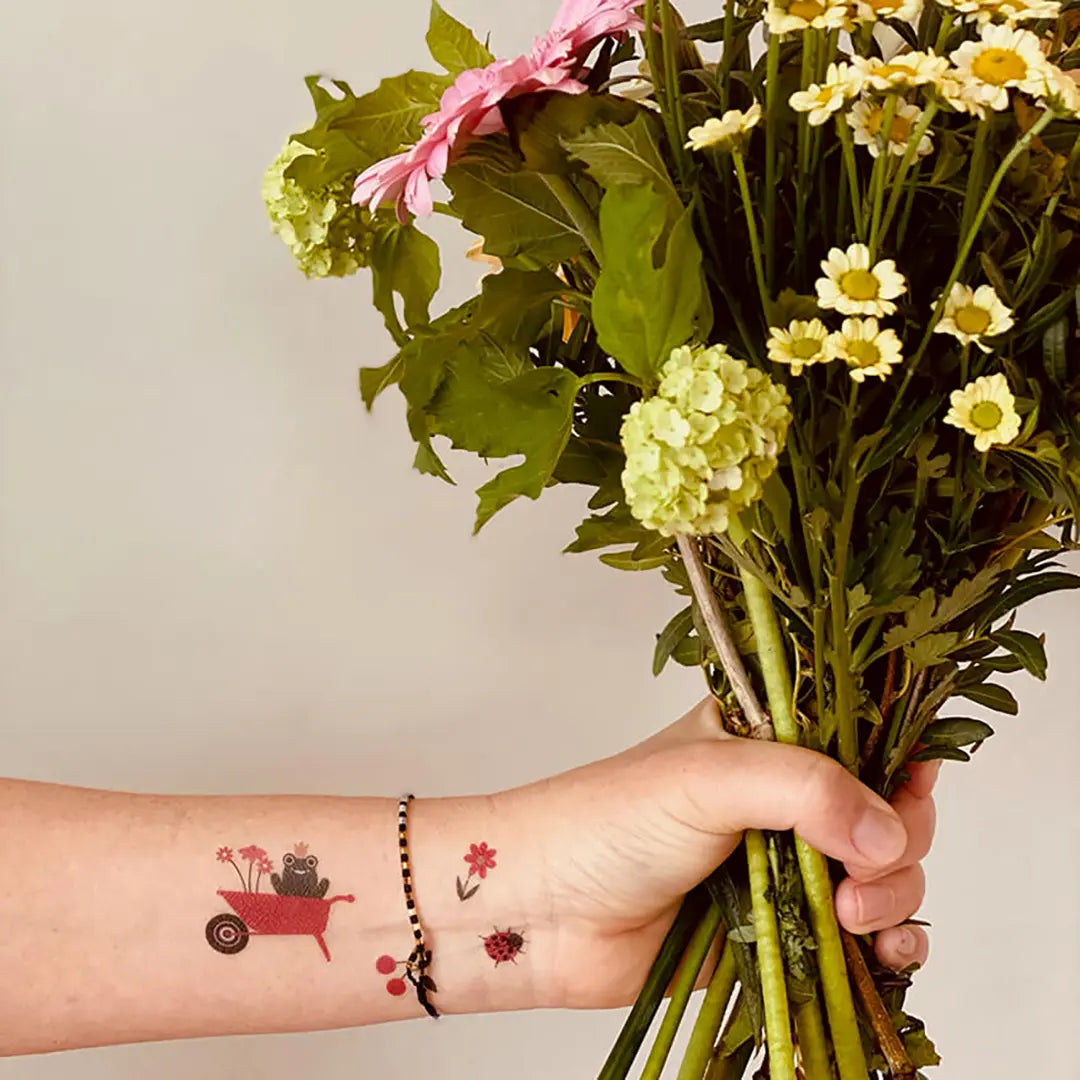 Stamp motifs & temporary tattoos
Love them on paper - love them on your skin
We didn't want to reproduce our stamp designs only on paper. That's why our cutest designs are now also available as tattoos, so you can enjoy the colorfulness on different occasions, like birthday parties, weddings or Halloween. All of our tattoos are made according to the guidelines of the EU Cosmetics Regulation, so you can apply them to your skin completely without any concerns. Feel free to check out our category, there you will find many creative DIY's, such as Easter eggs and candles.
Motif stamps for Christmas & motif stamps for winter
Festive cards for Advent, Christmas & New Year
Stamp your own Christmas cards for family and friends. This way you can send individual and personal messages at this special time of year. Take a look at our festive selection of motif stamps and get inspired: Stamps Christmas & Stamps New Year's Eve. There you will find all styles, from simple and beautiful to classic chic to sweet and playful.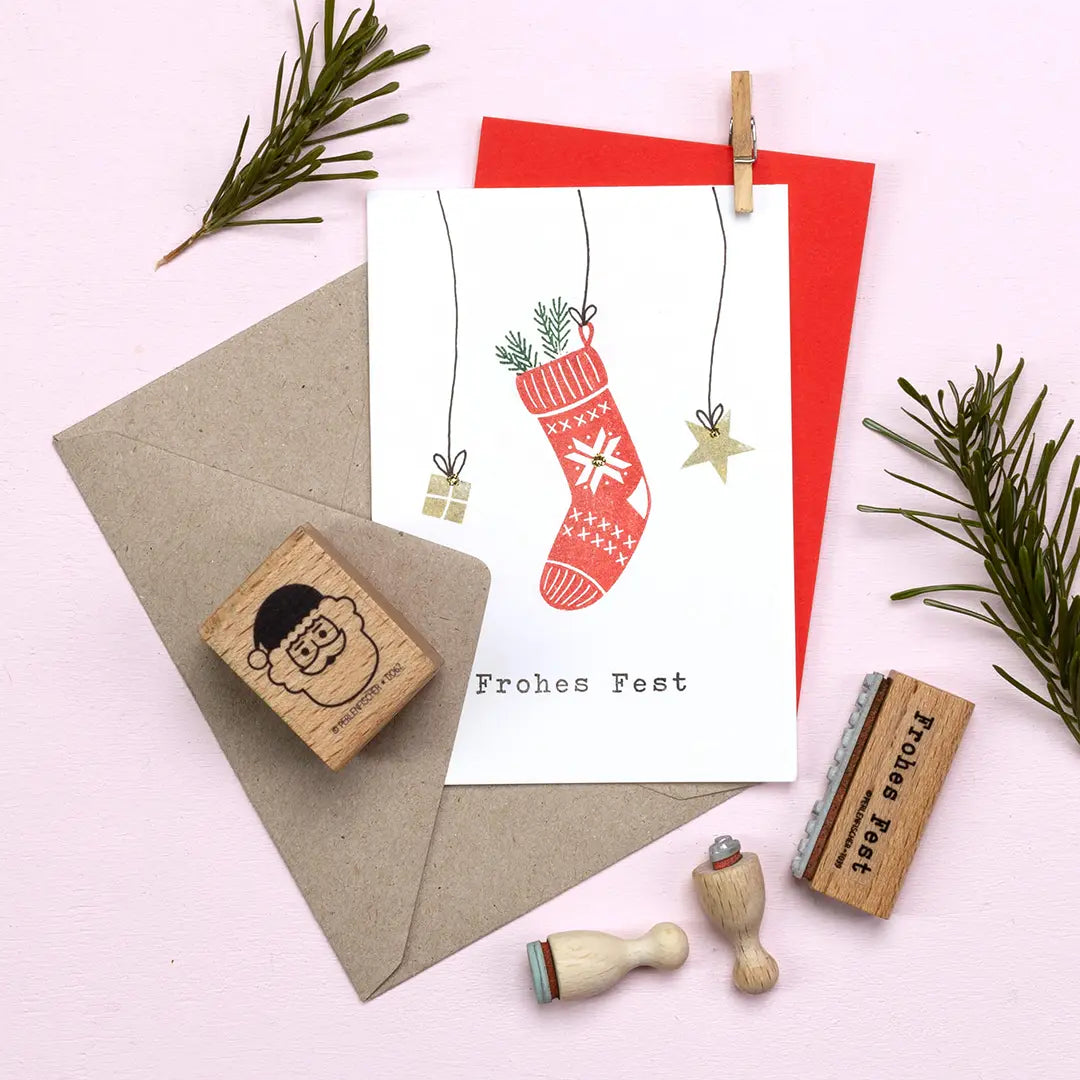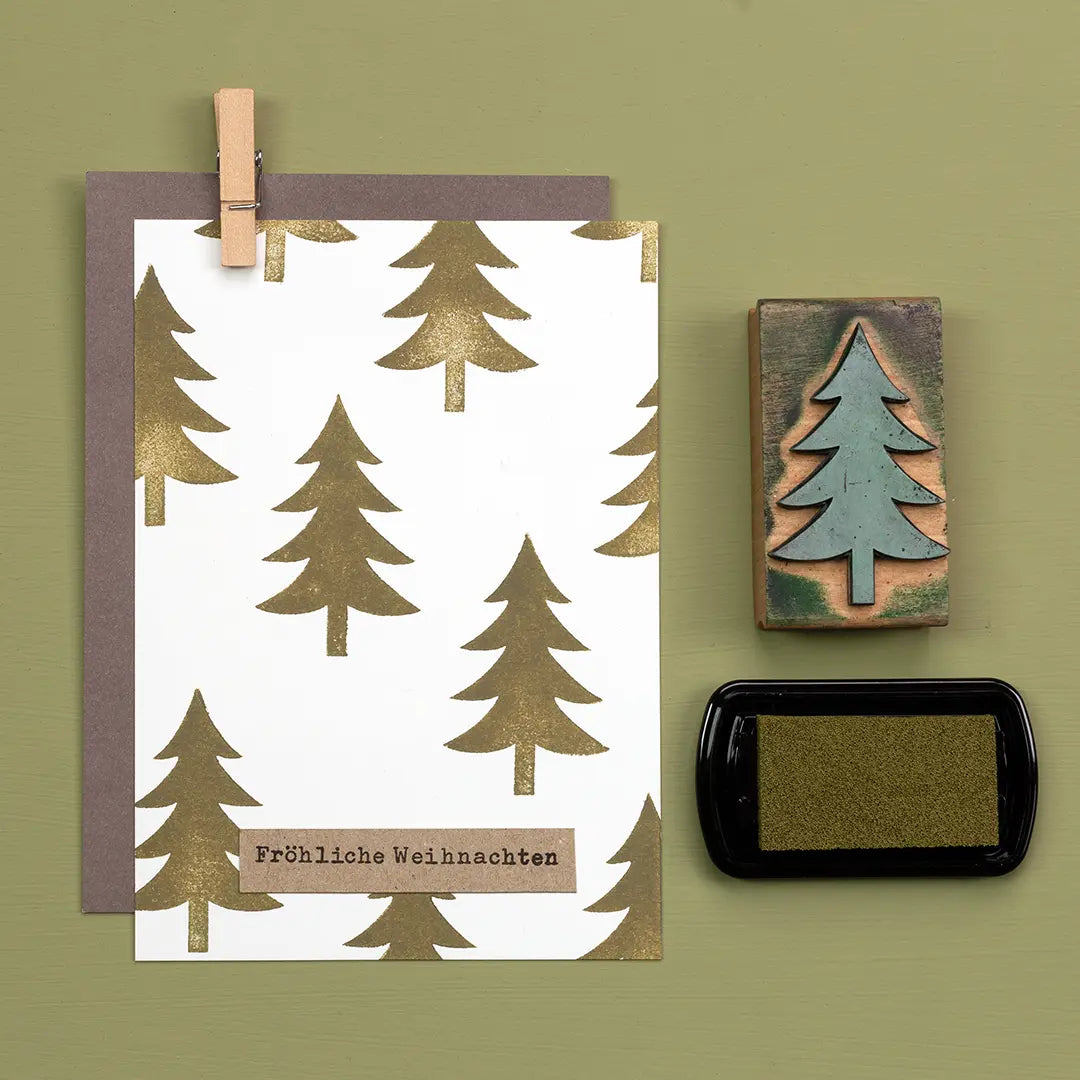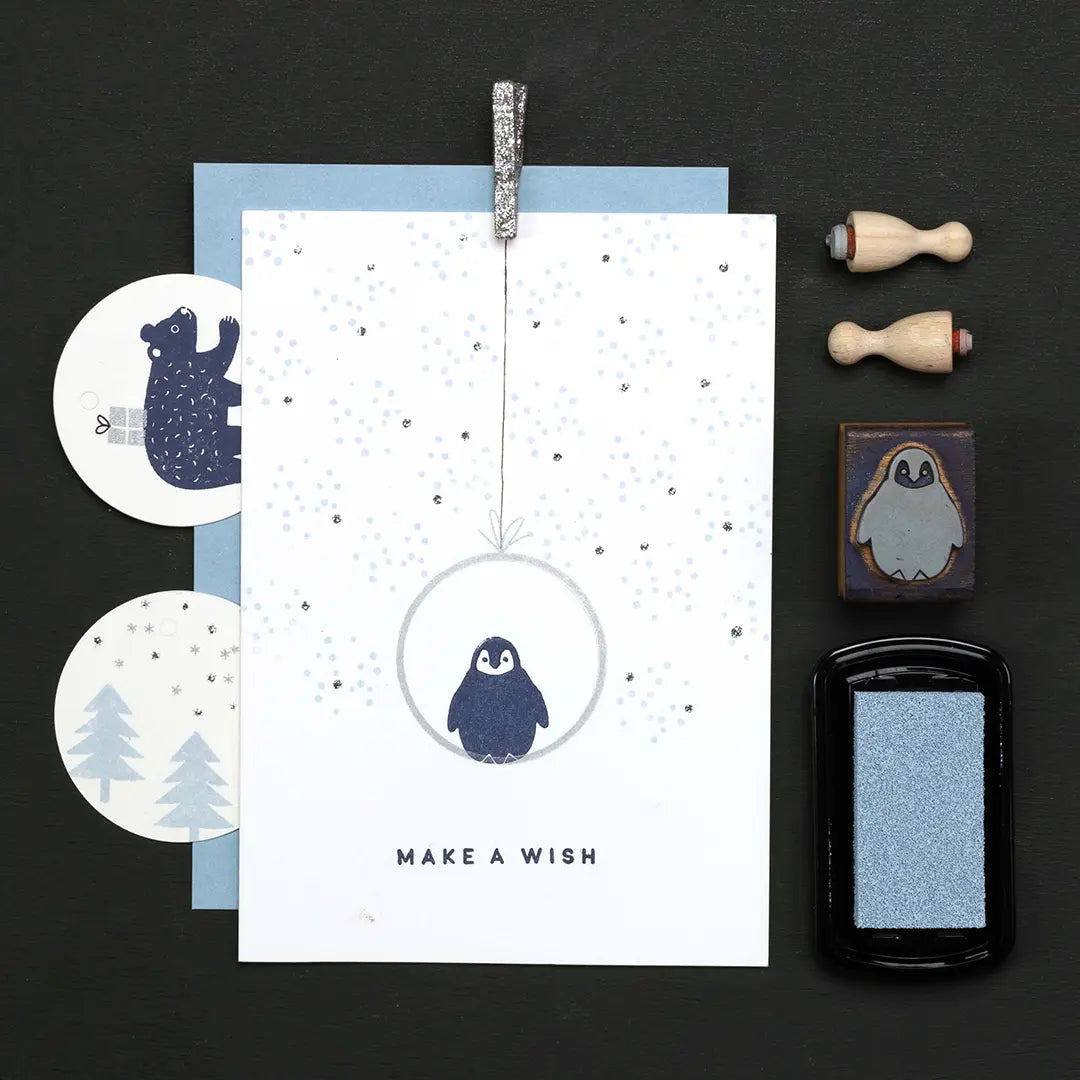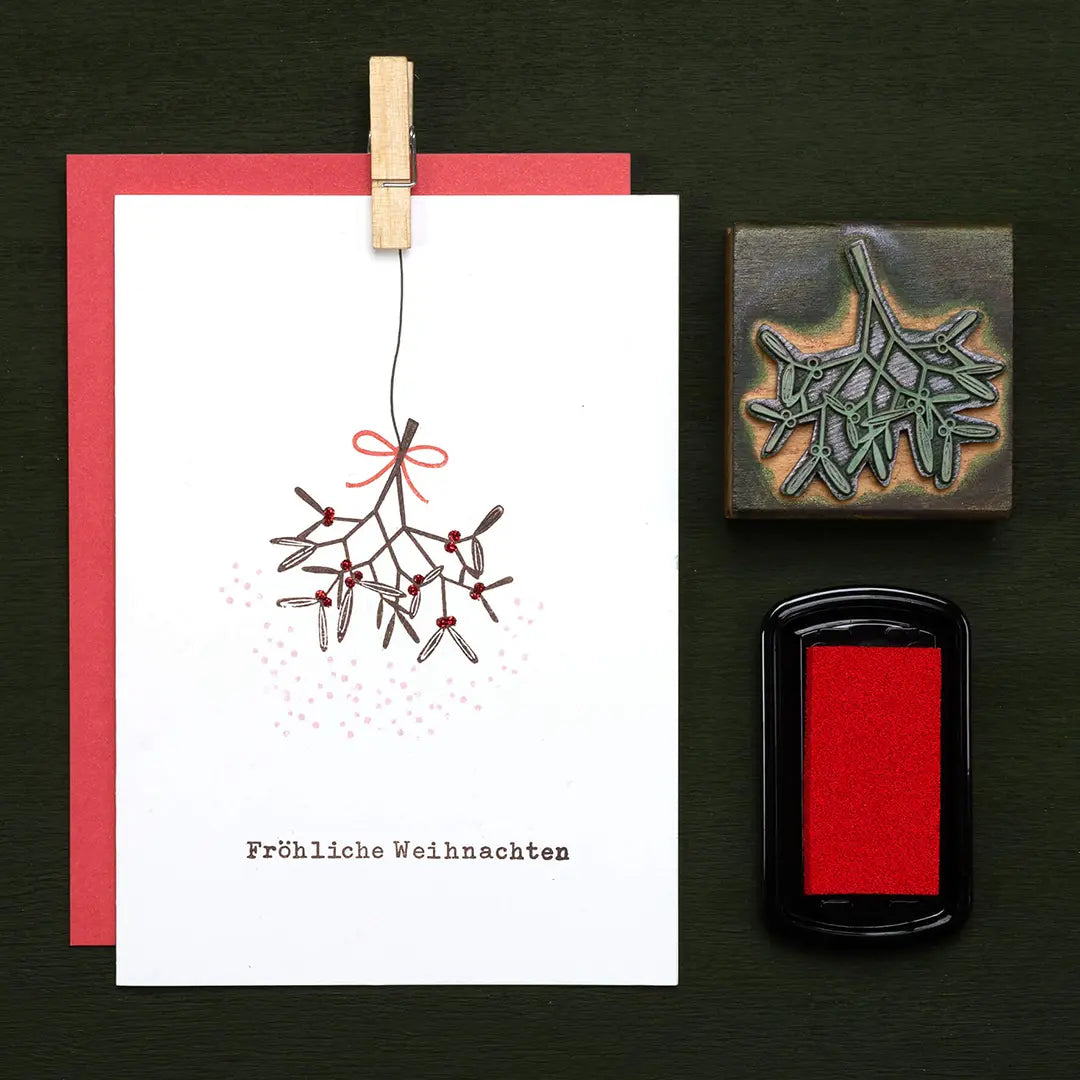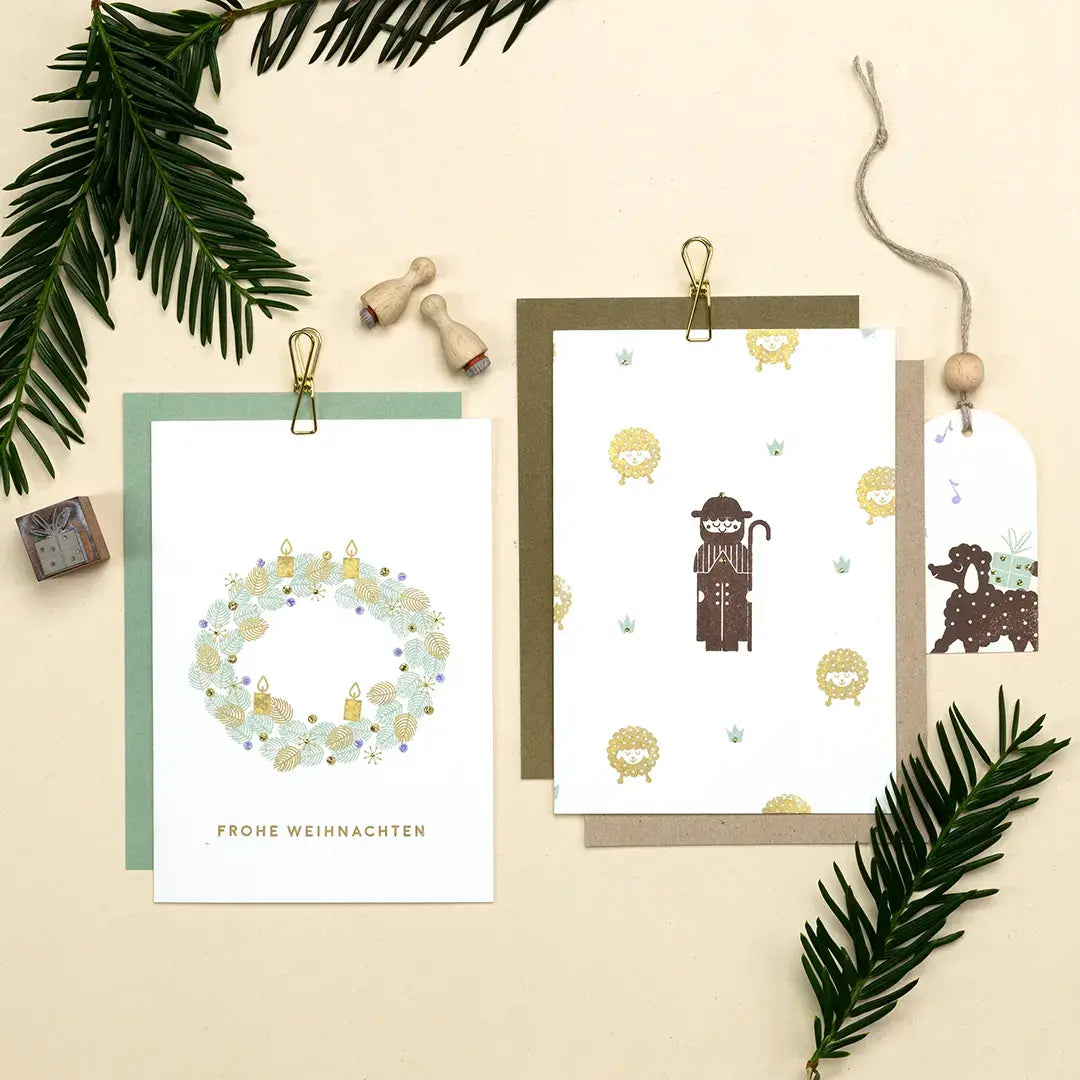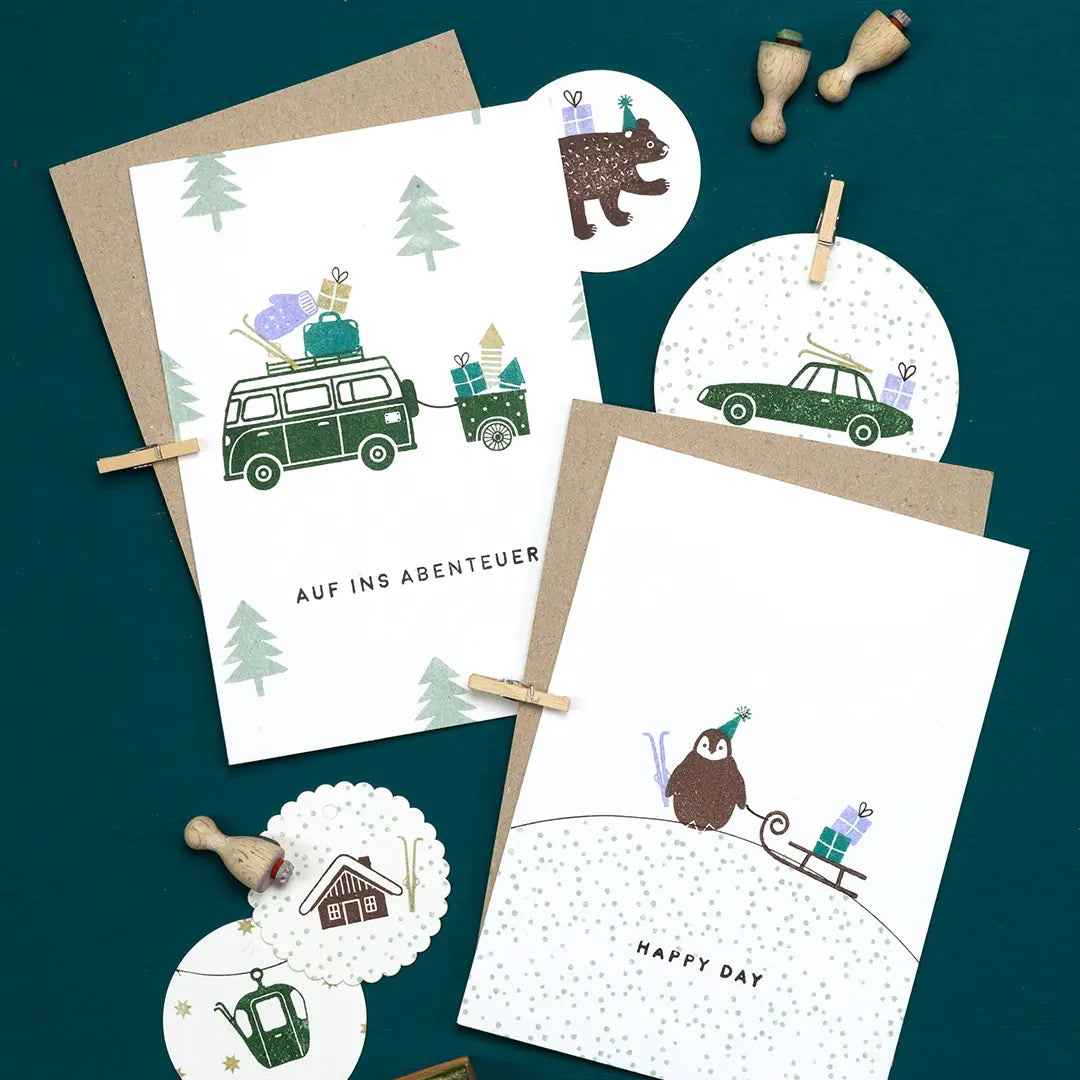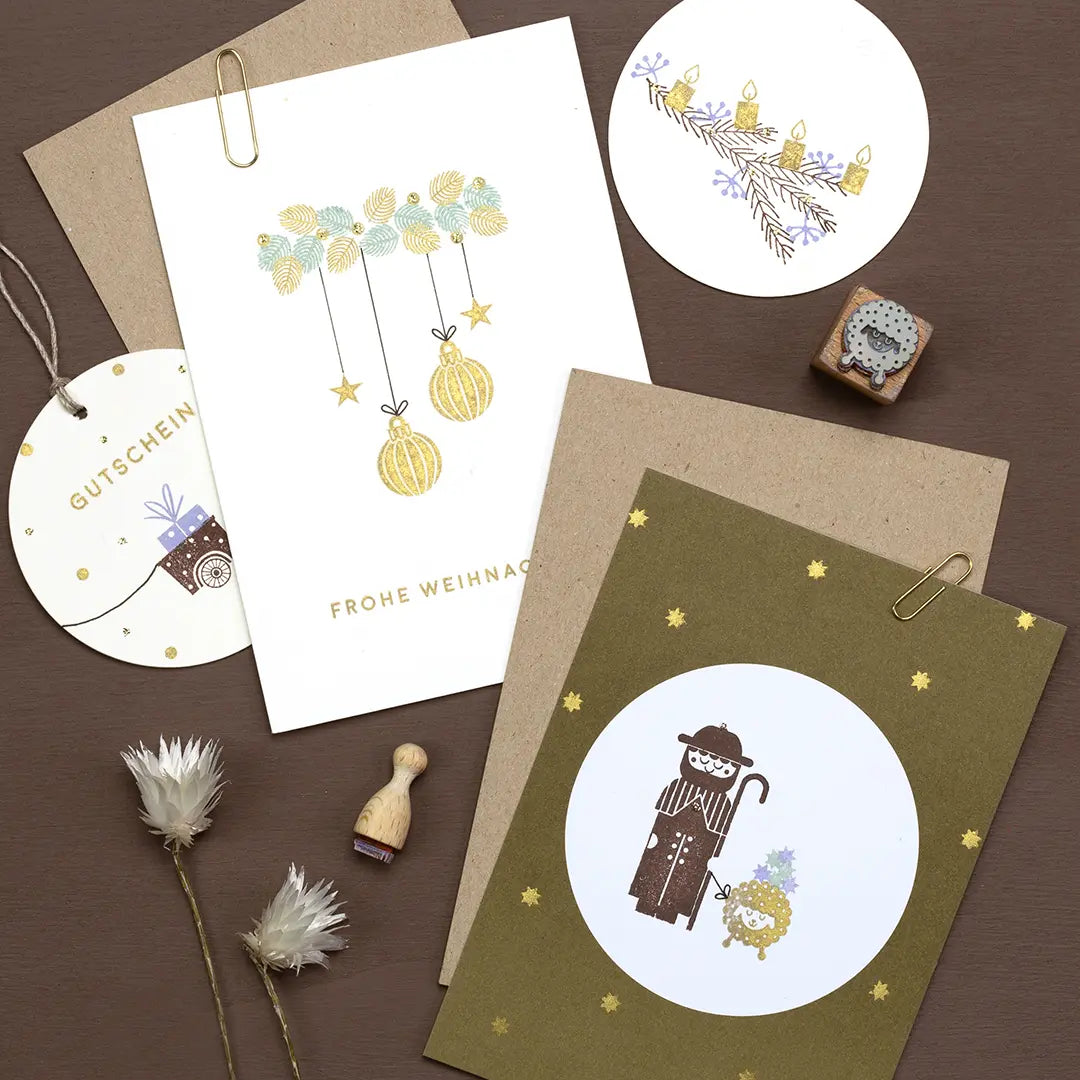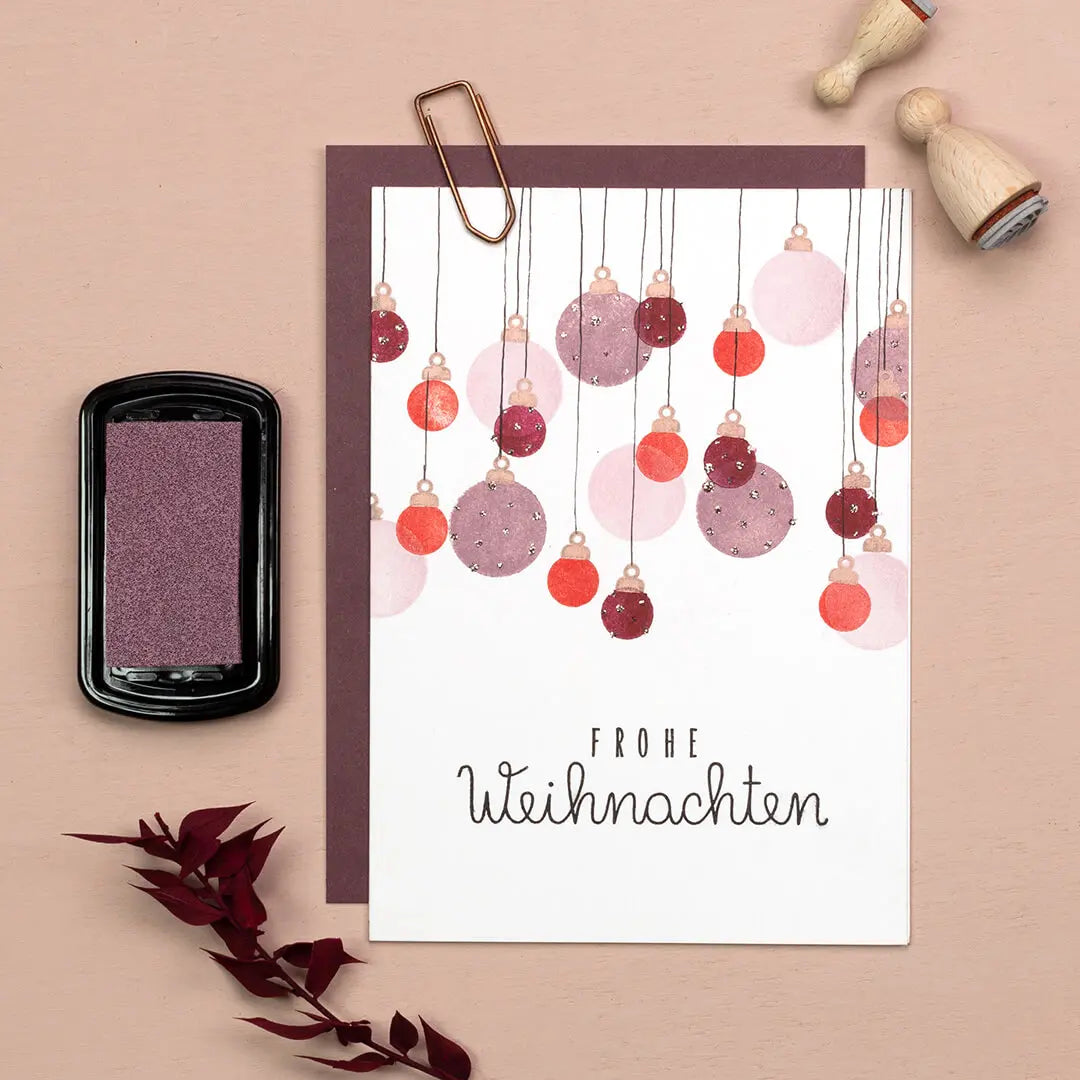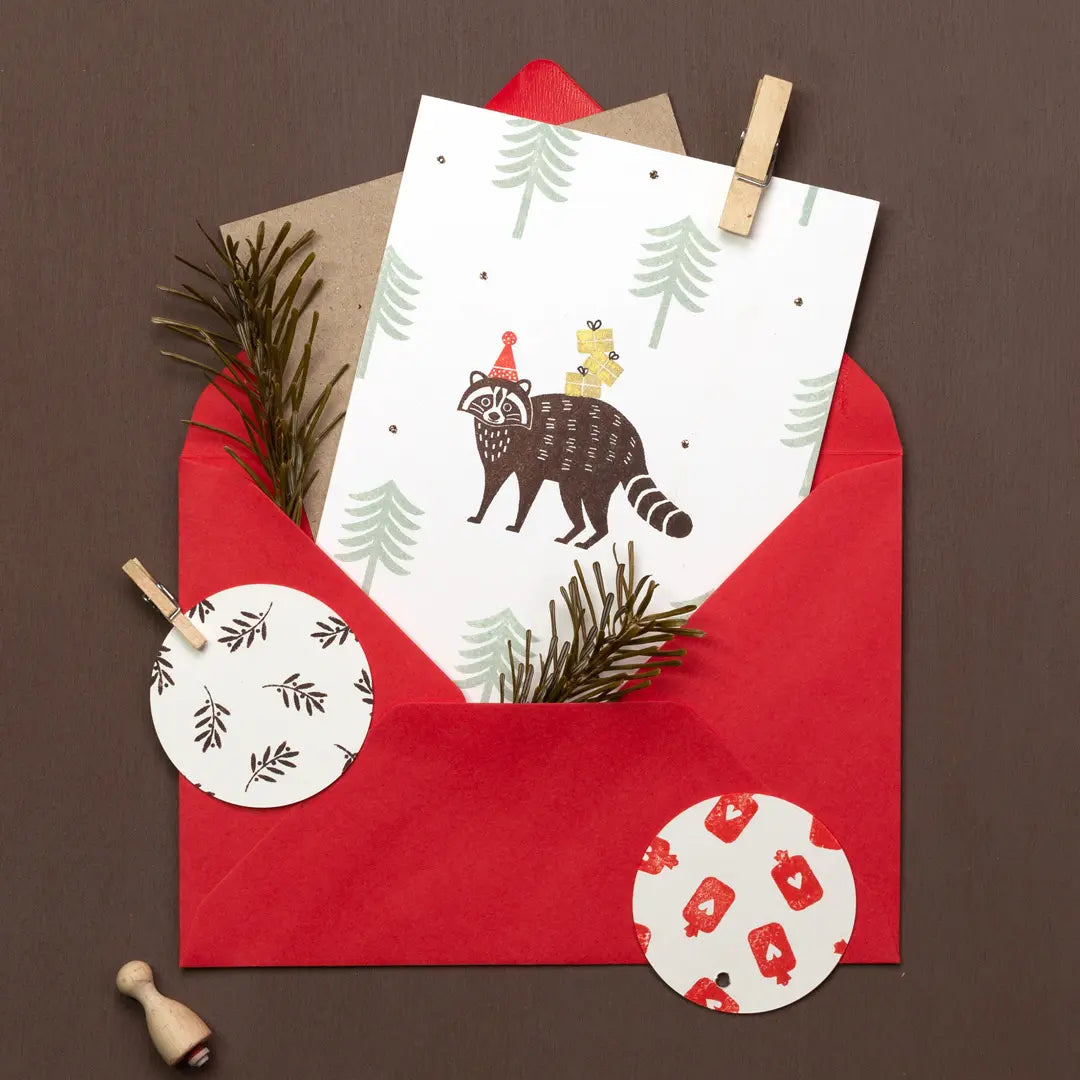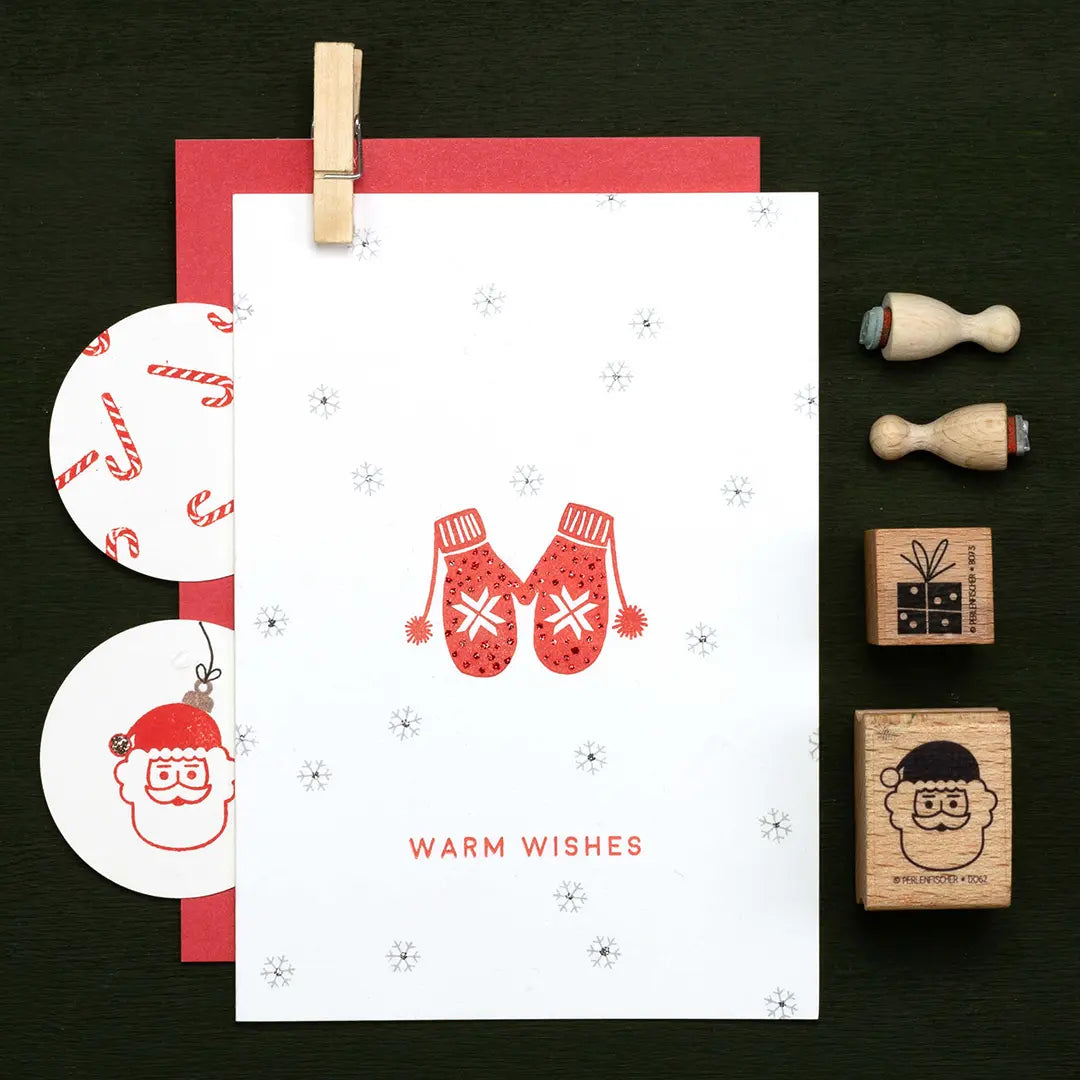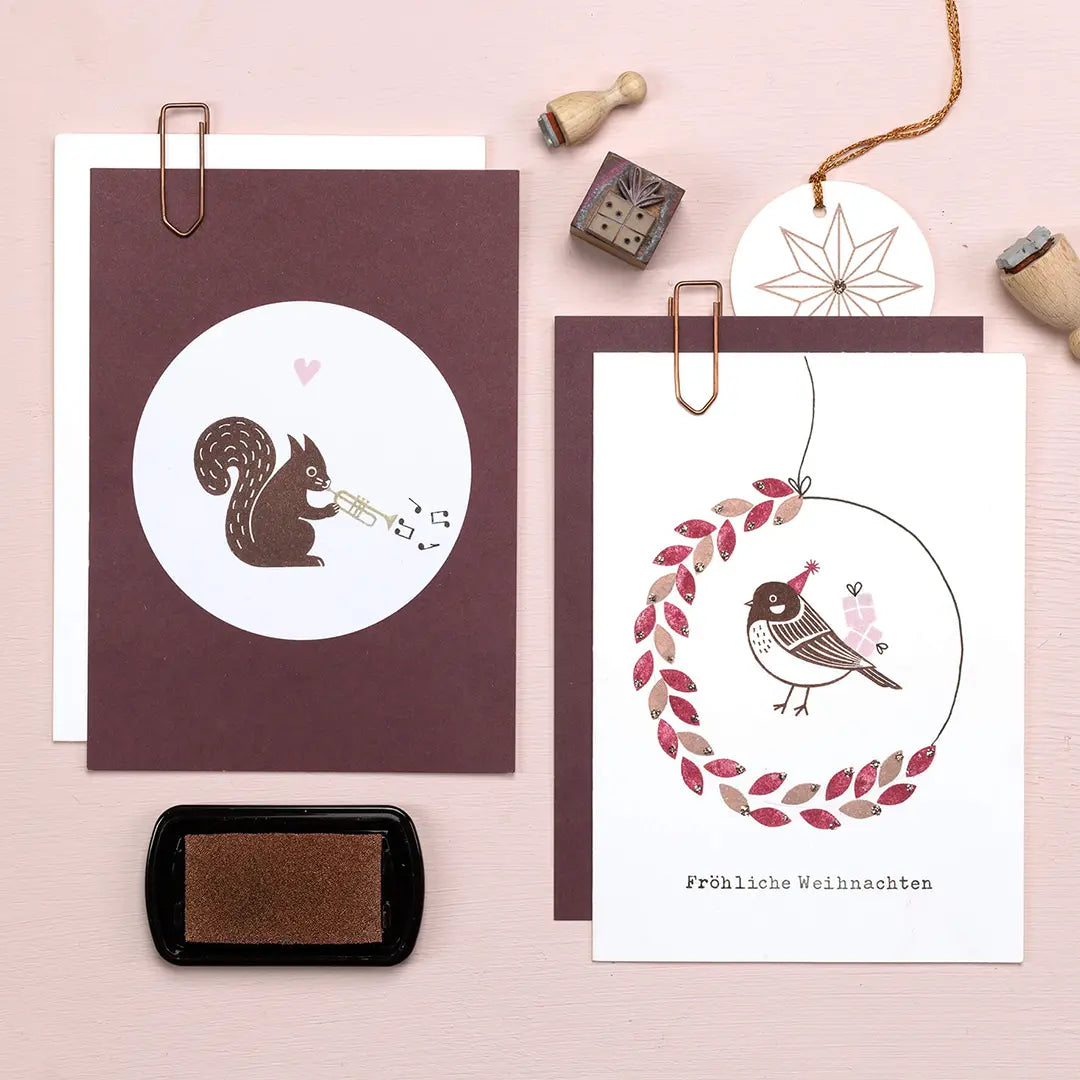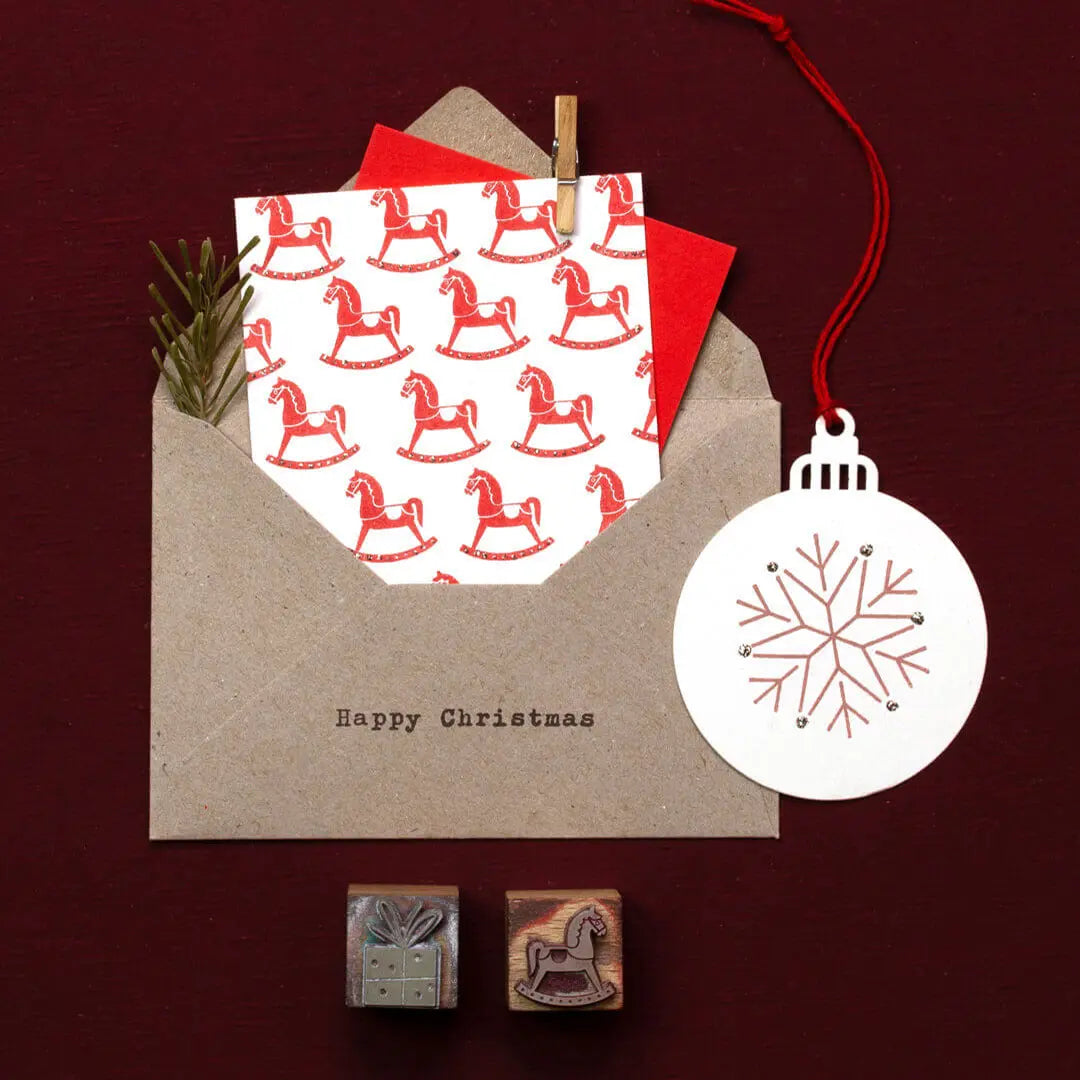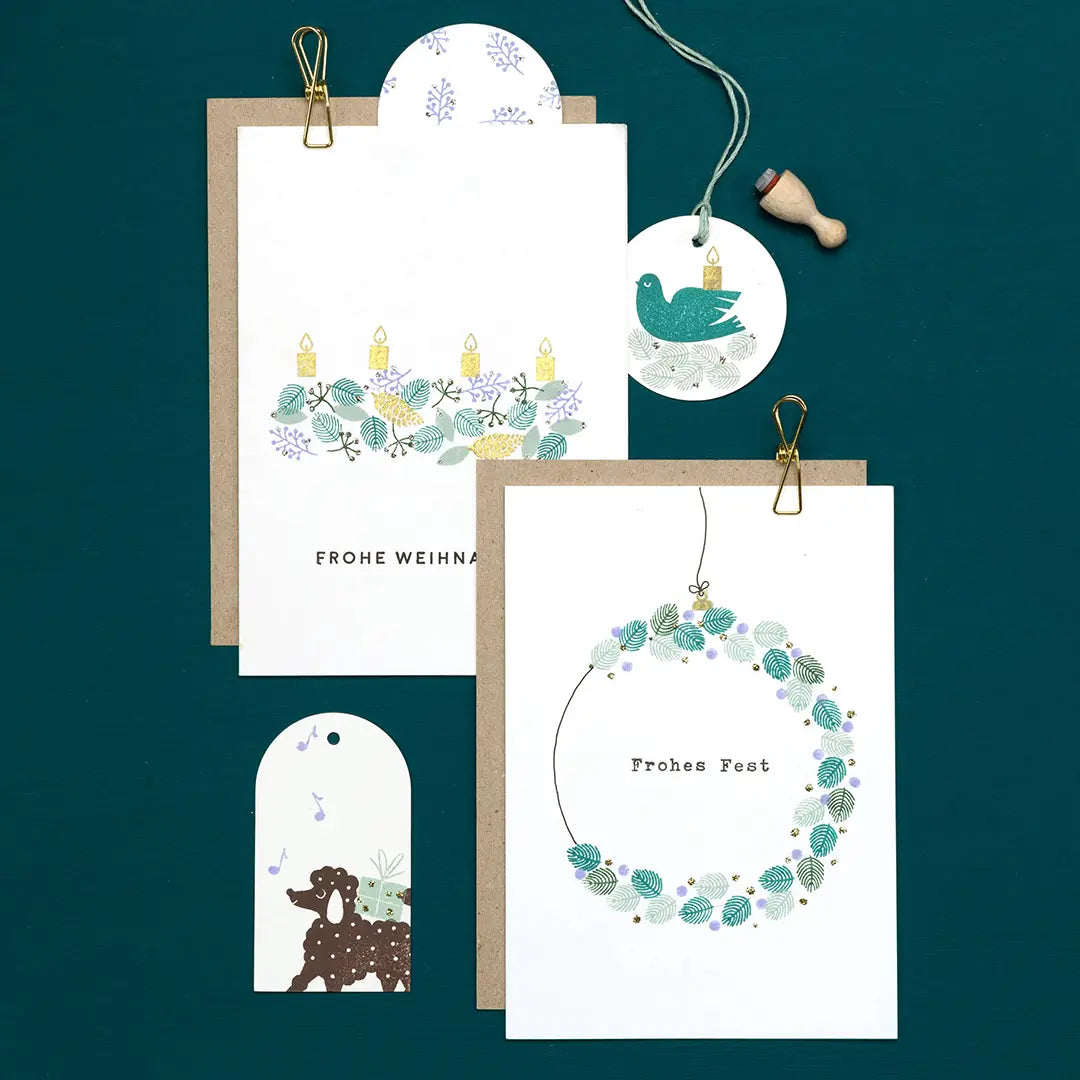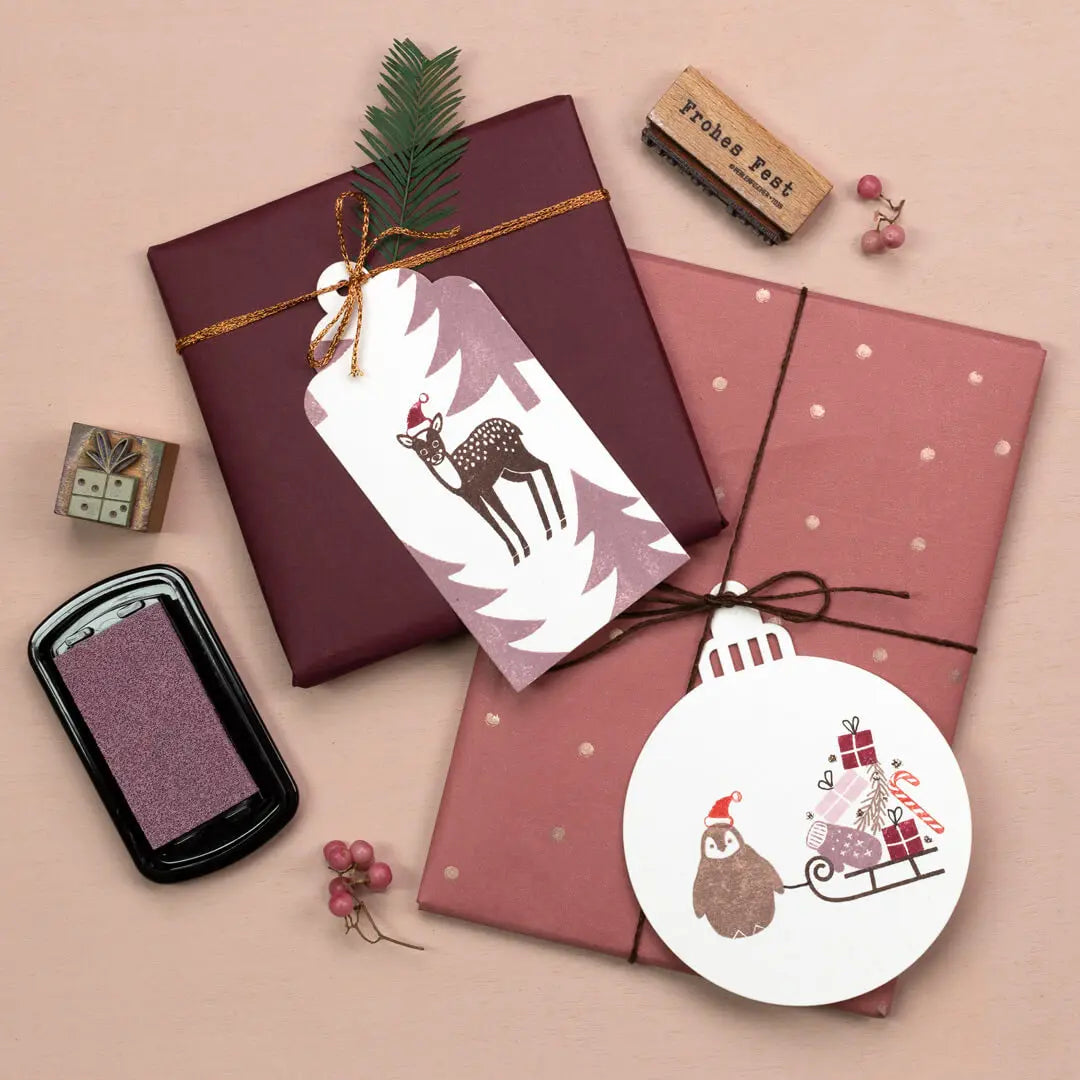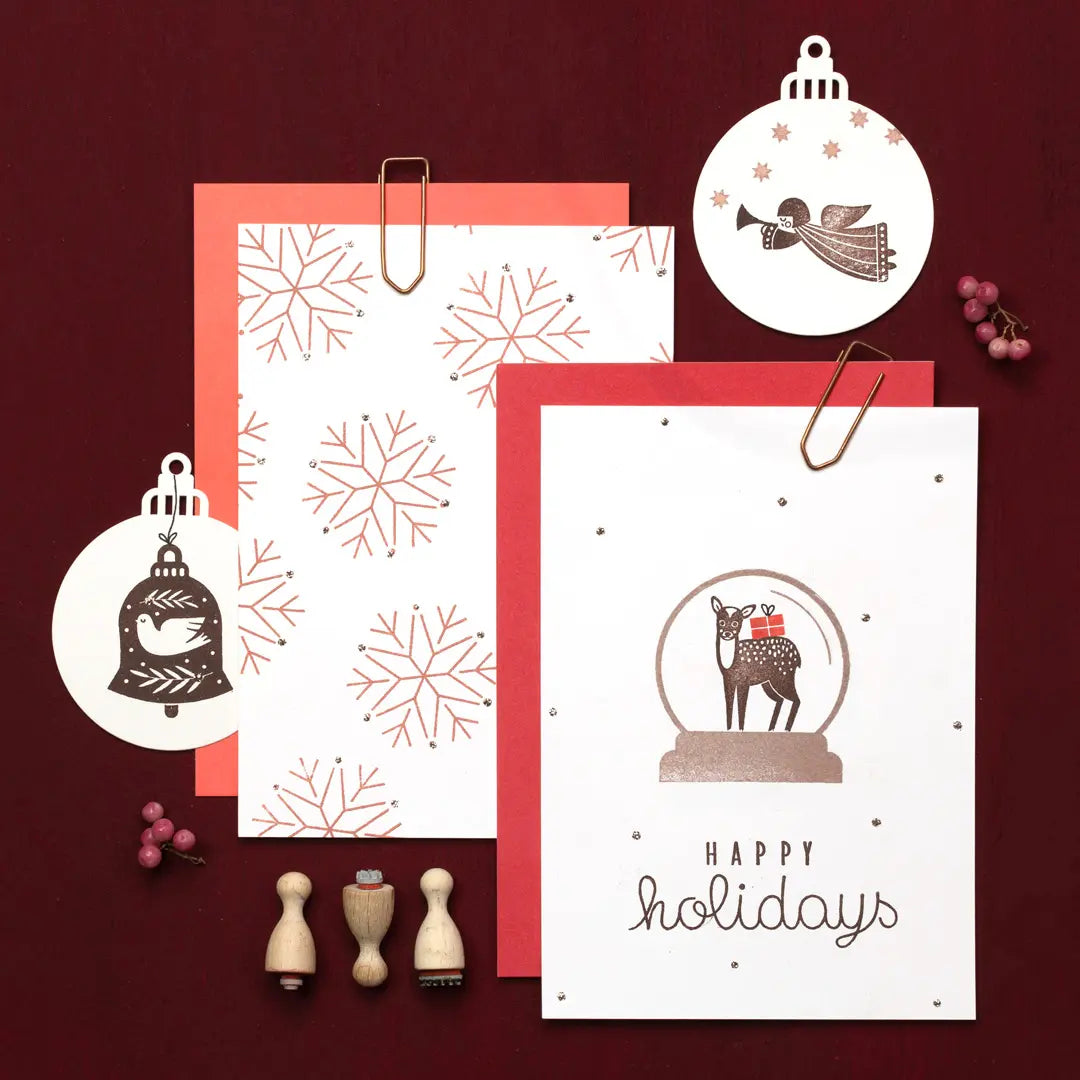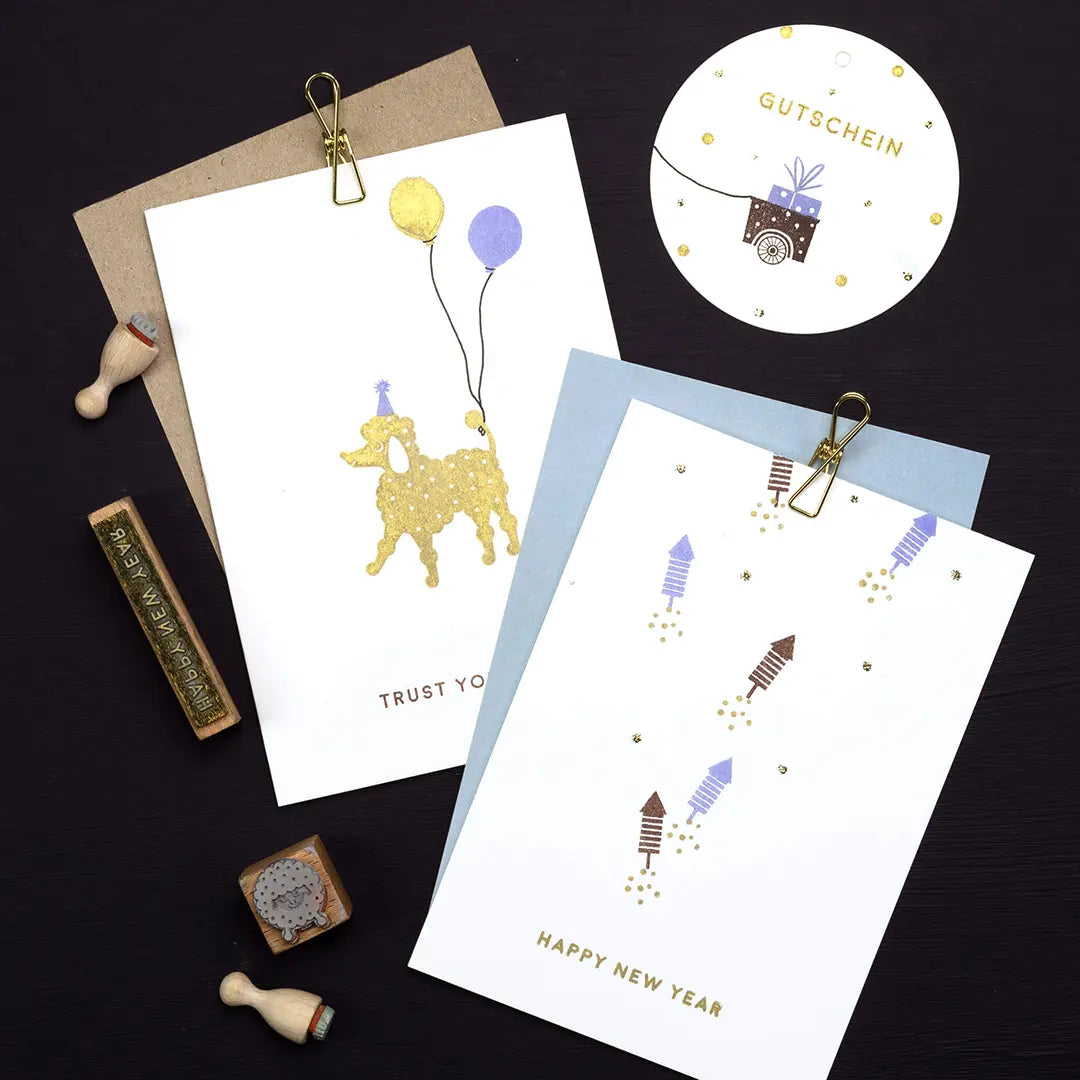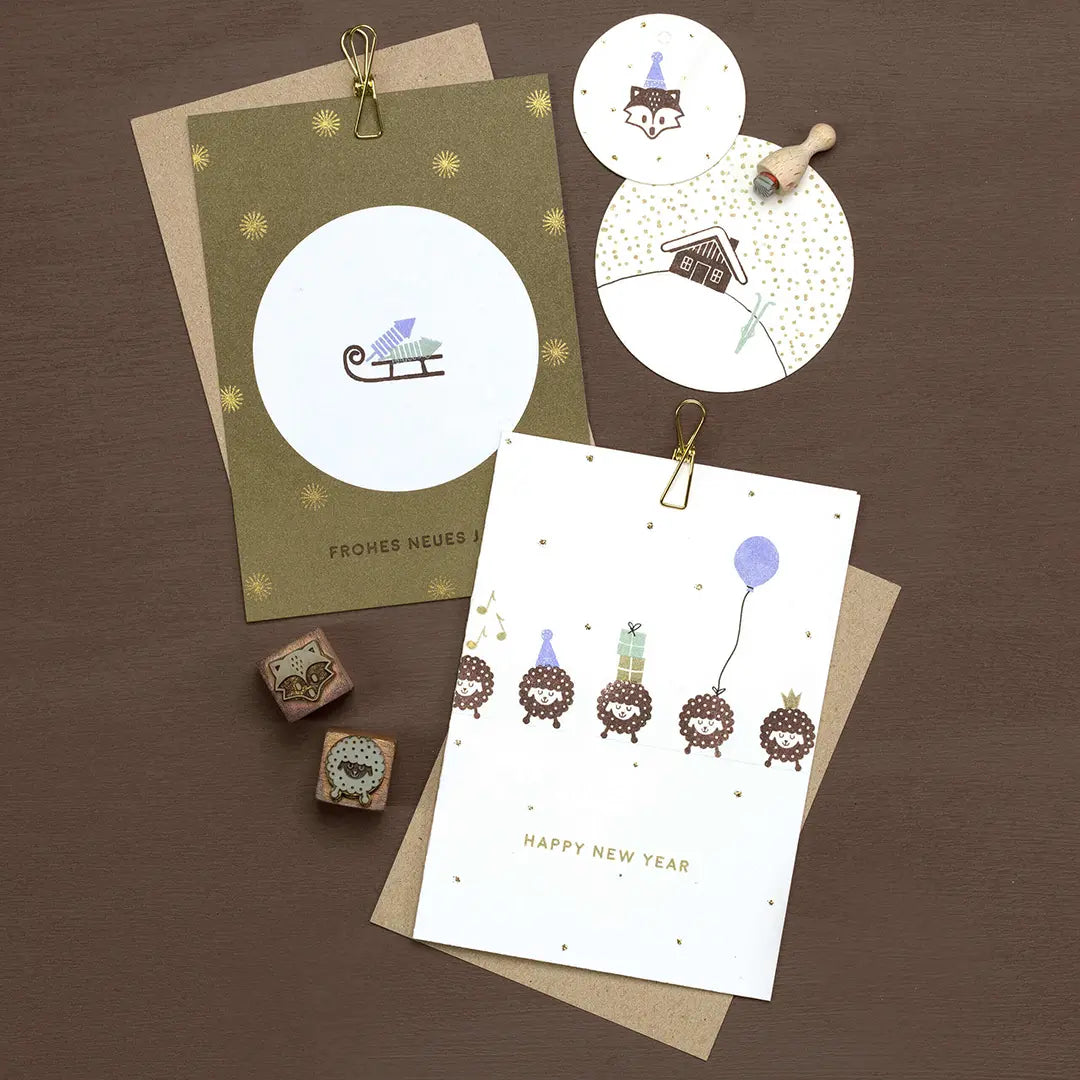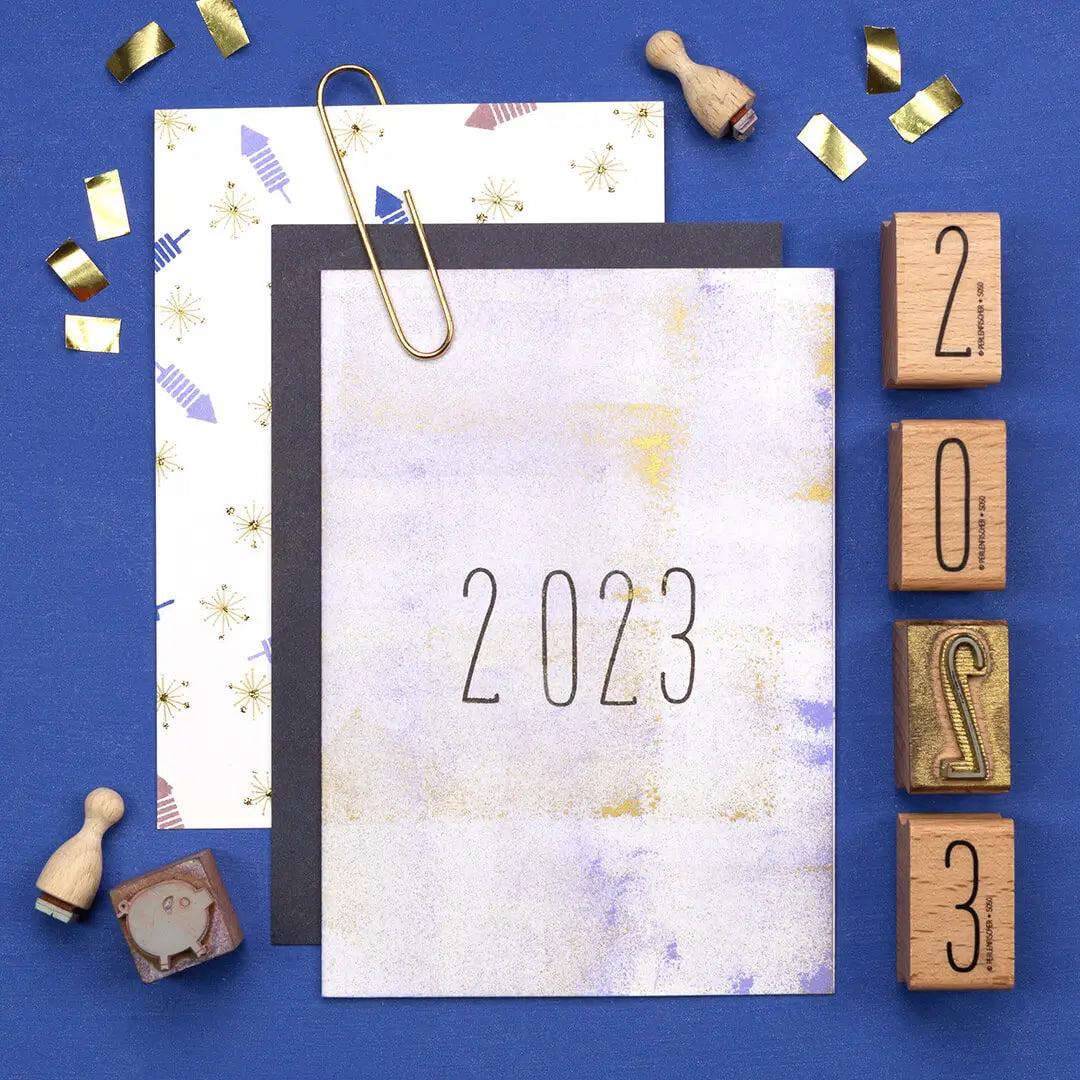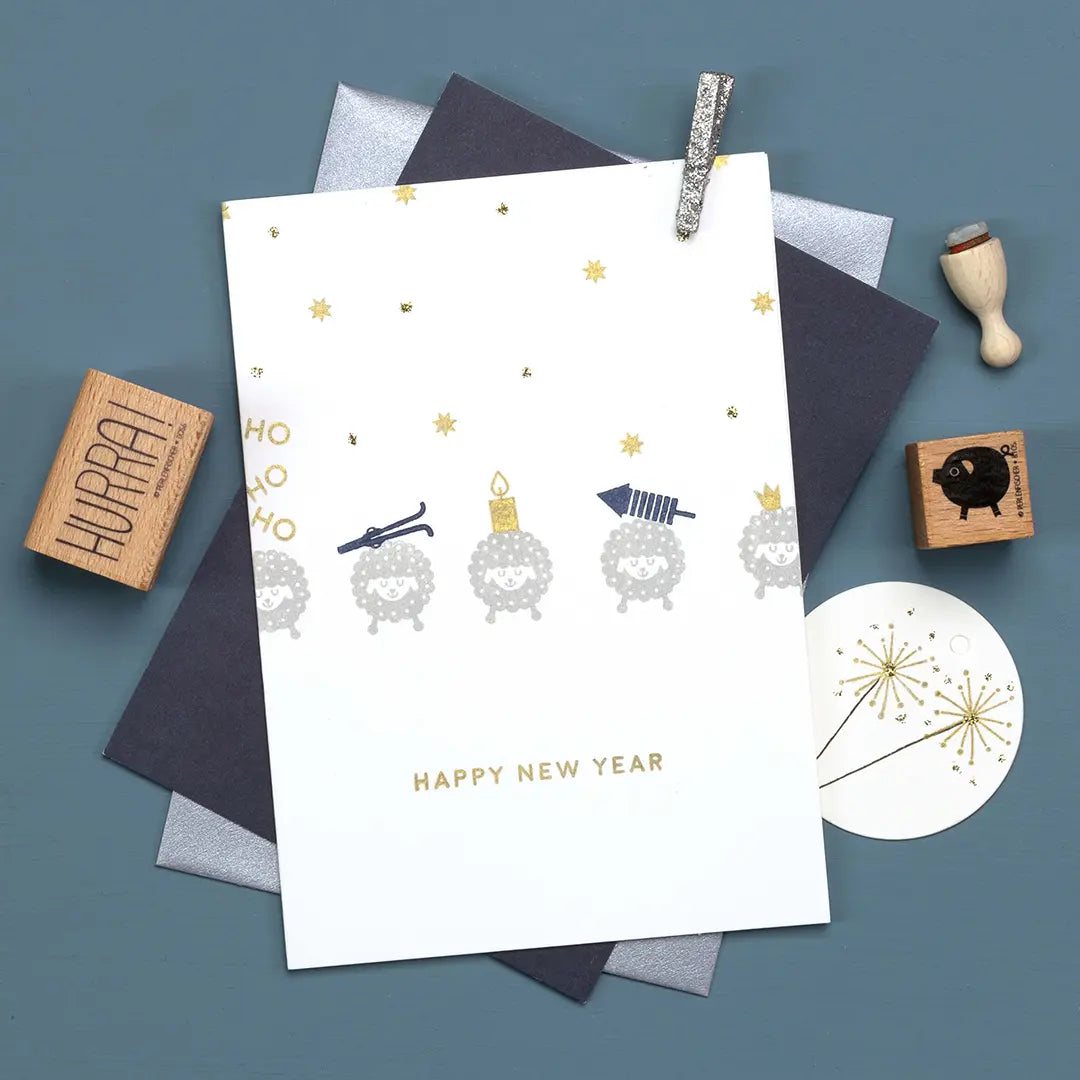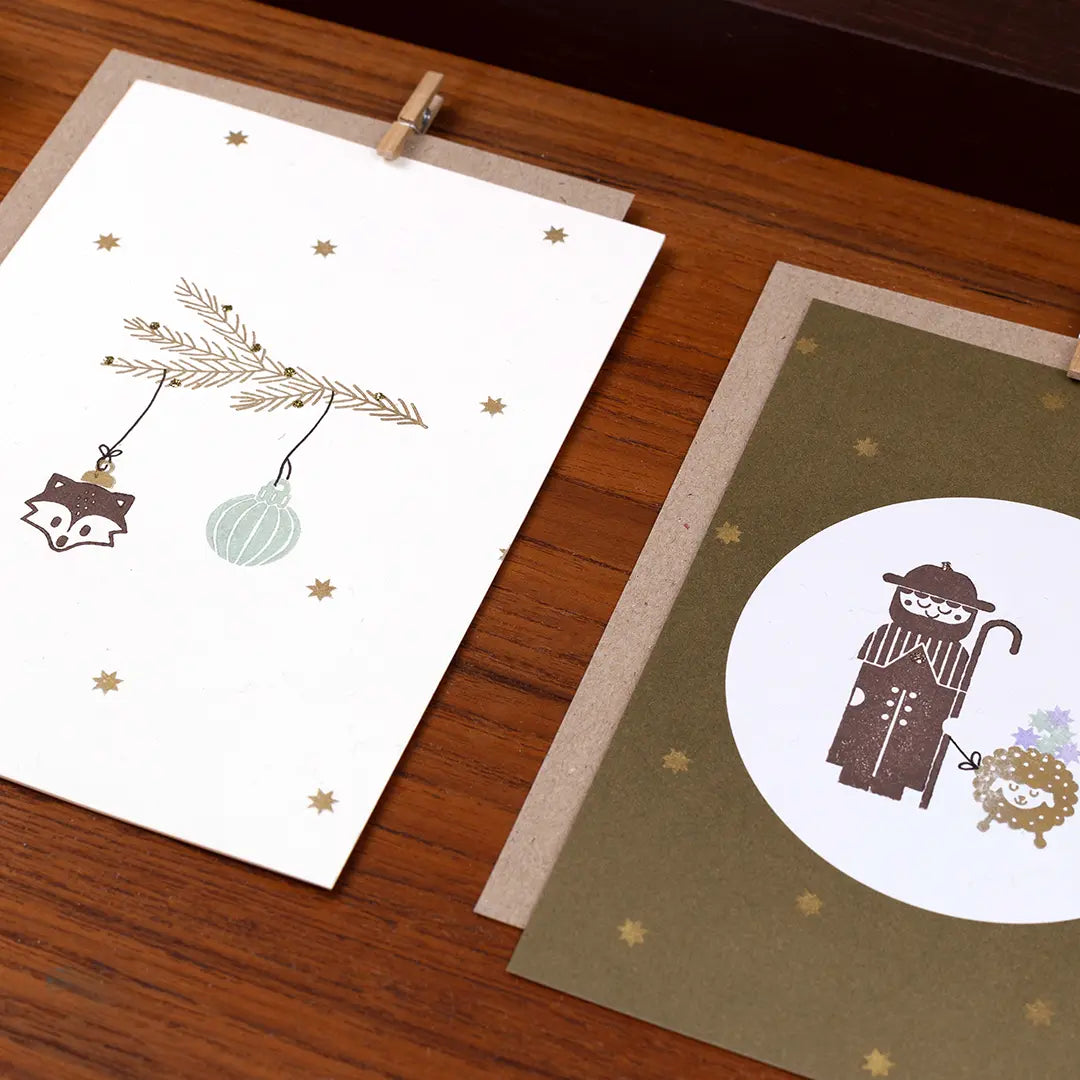 How can I prevent the stamp impression from smudging?
3 tips for you
1. Allow time for drying.
2. Do not stack freshly stamped cards on top of each other.
3. Do not use sealed or coated stationery.
(In addition, you can use classic fixative spray from artist supplies for water-based inks to protect the ink from smudging).
Motif stamps for birthdays
Stamp designs for birthdays, gifts & co
Here you can see fun, affectionate and cheerful party motifs for the birthday. Stamp uniquely heartfelt cards for your loved ones and make them happy for their birthday. For many more DIY birthday ideas, custom gifts and inspirational cards, feel free to check out our Stamp Birthday category.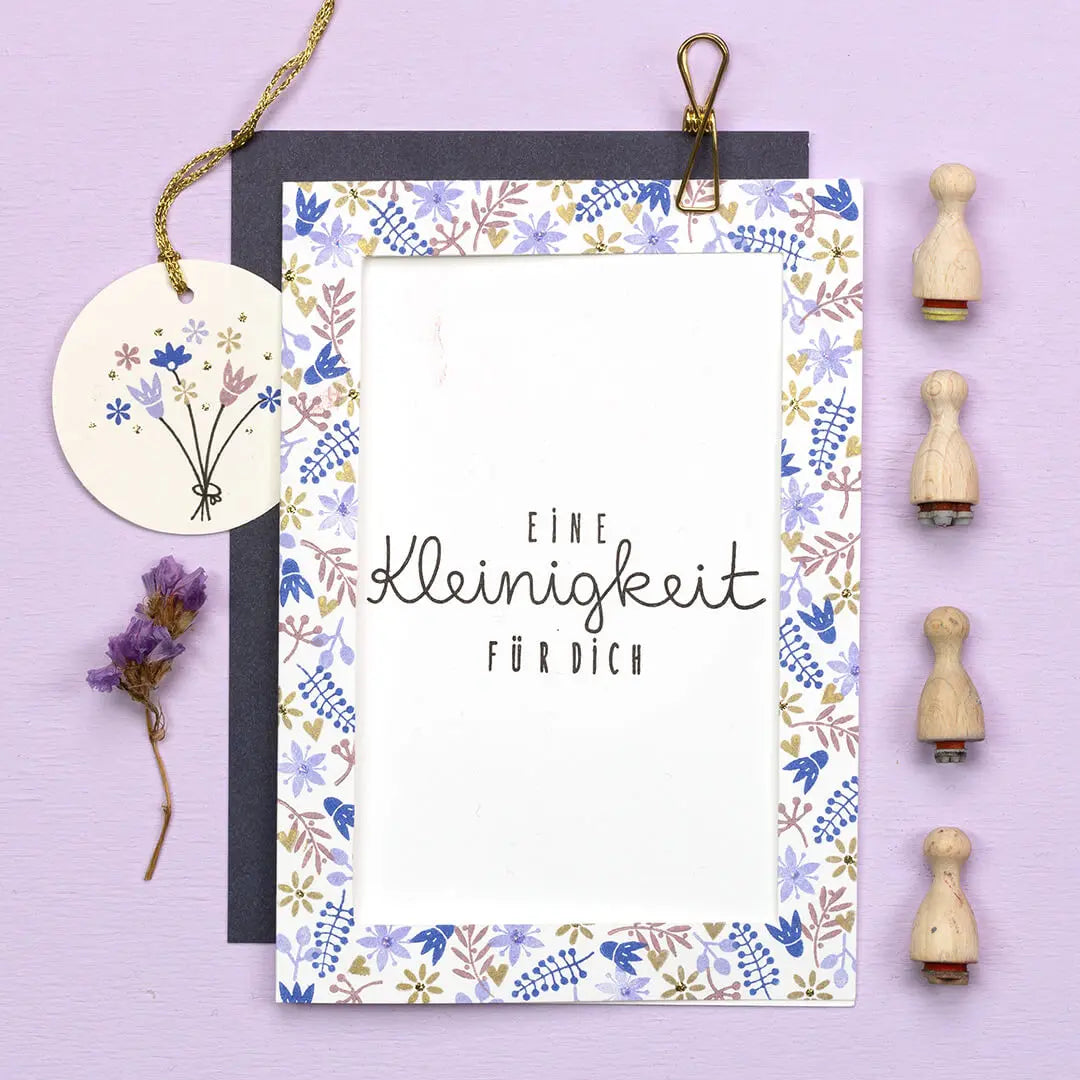 A little something for you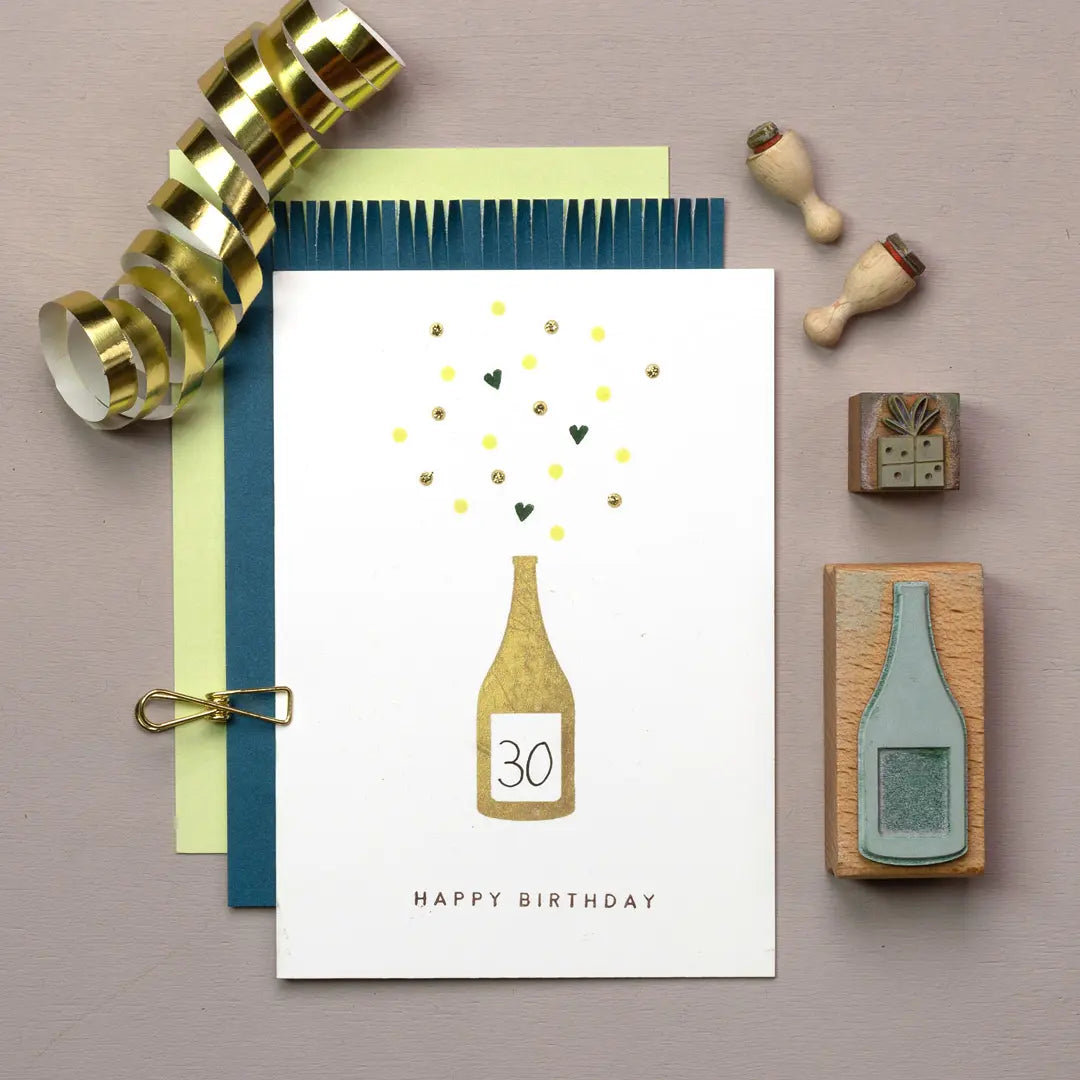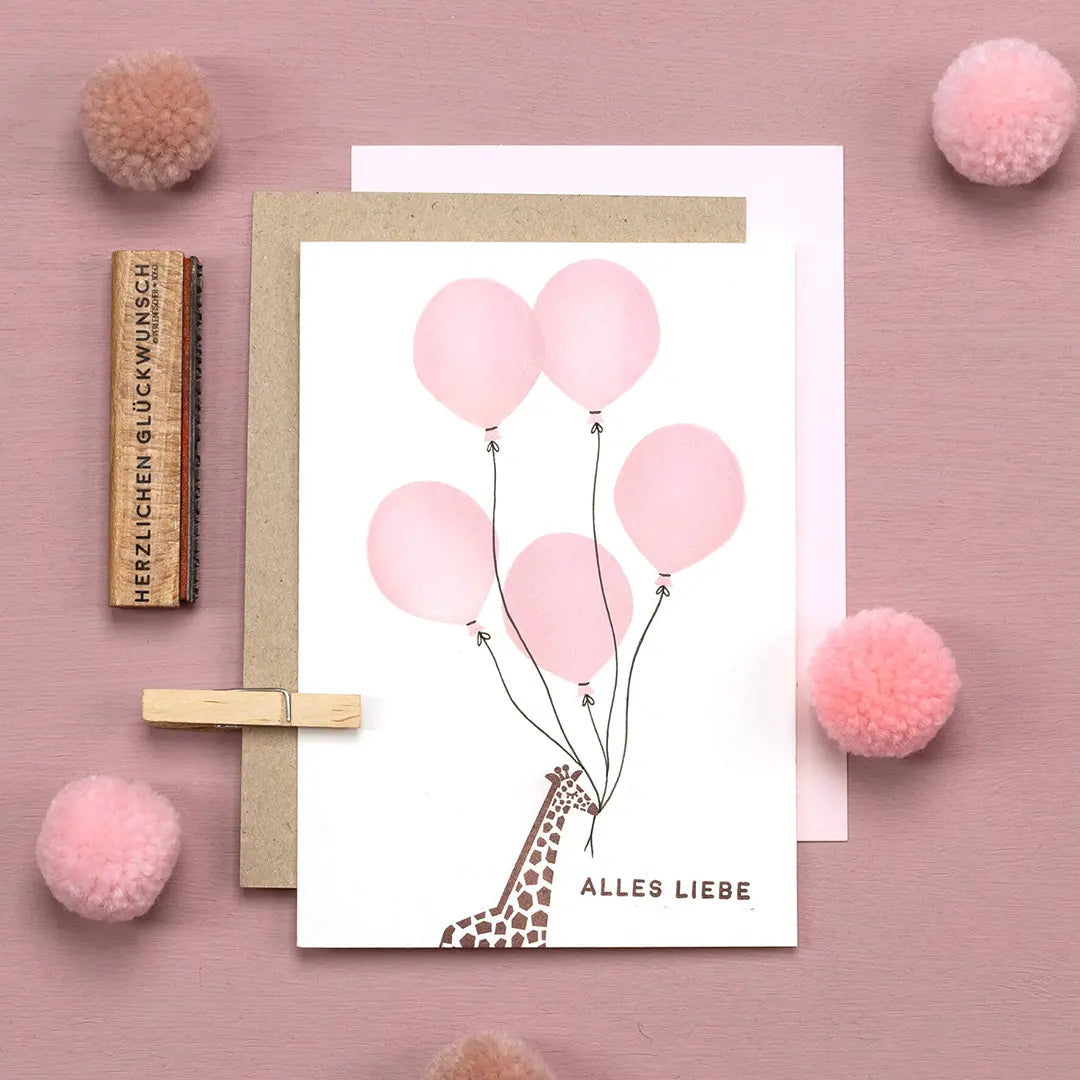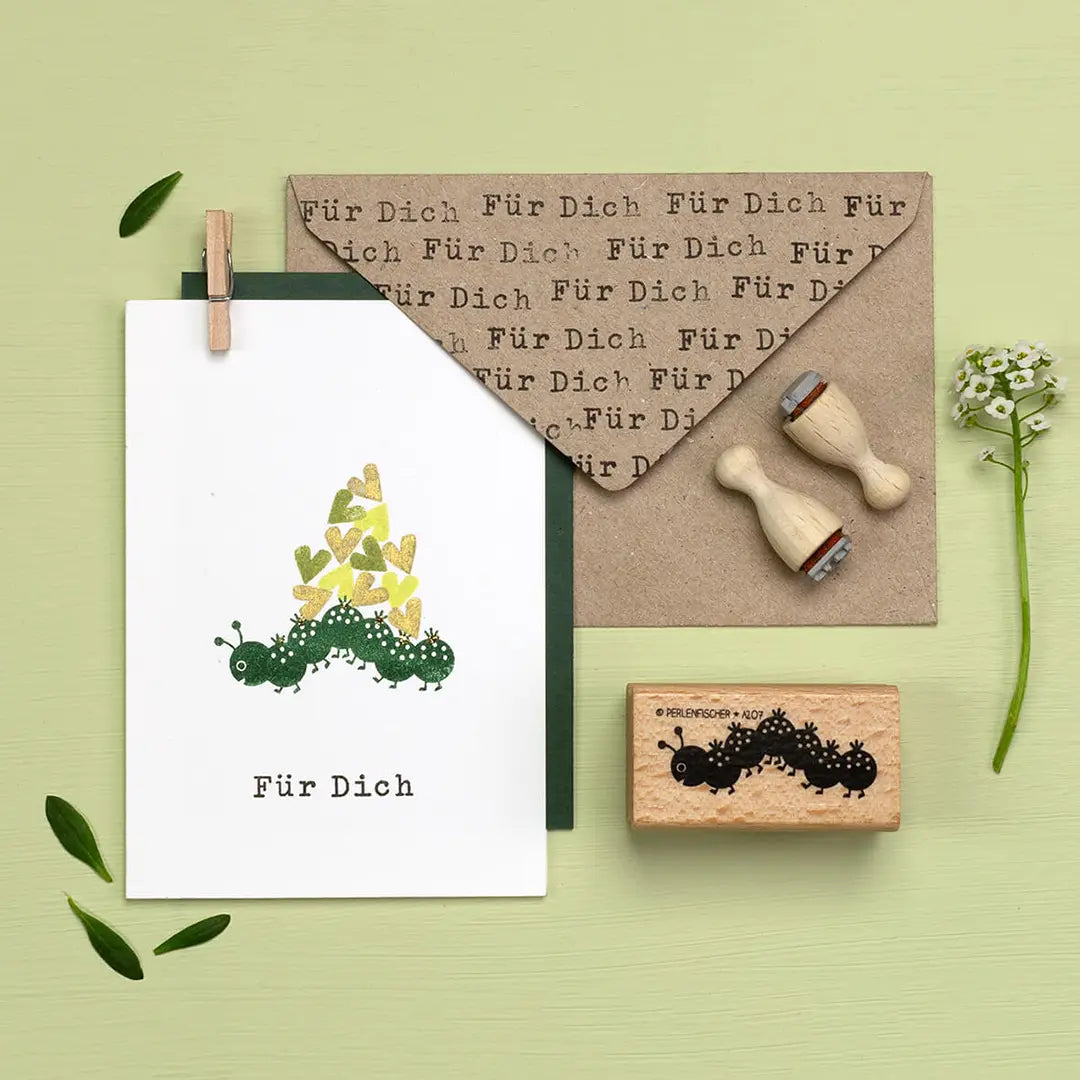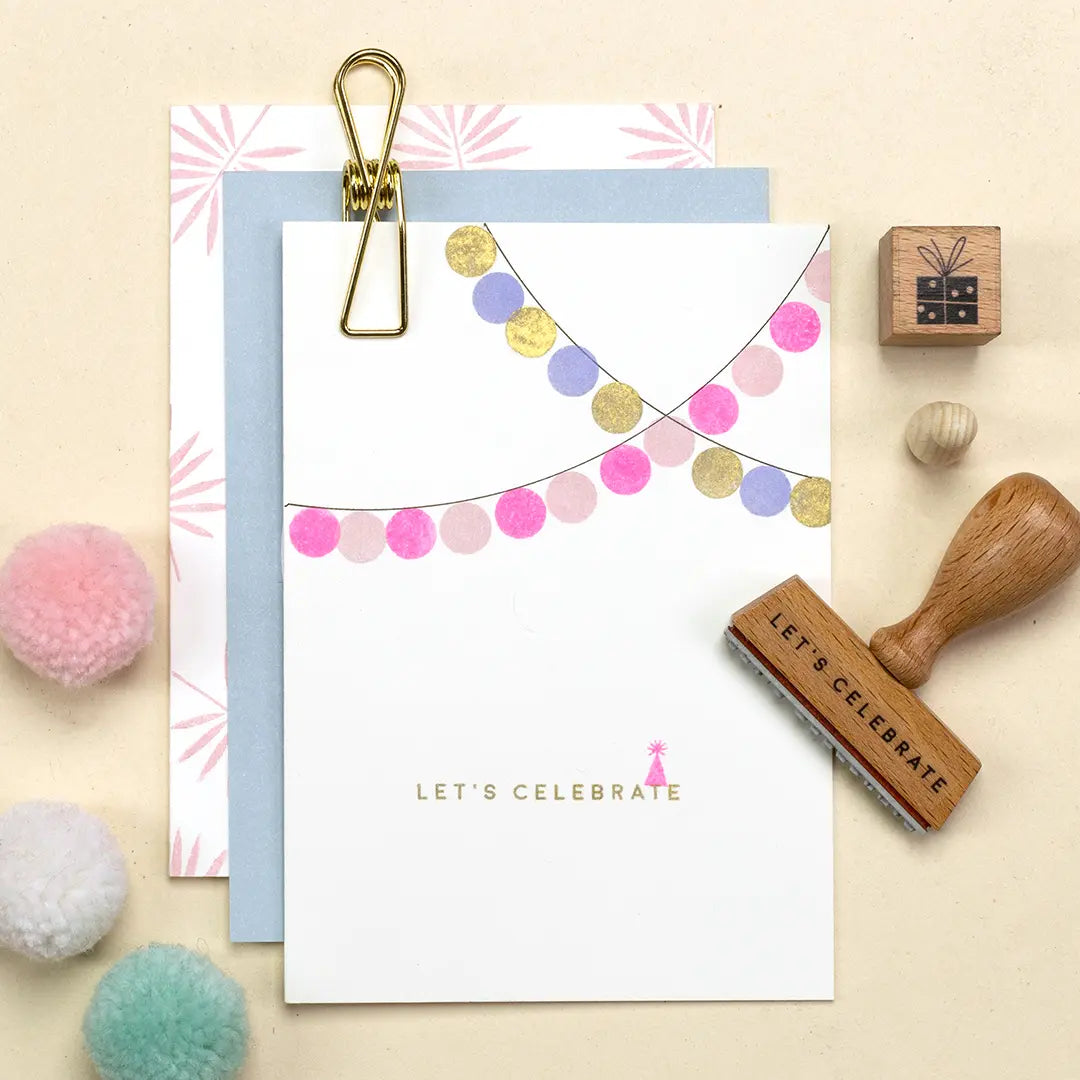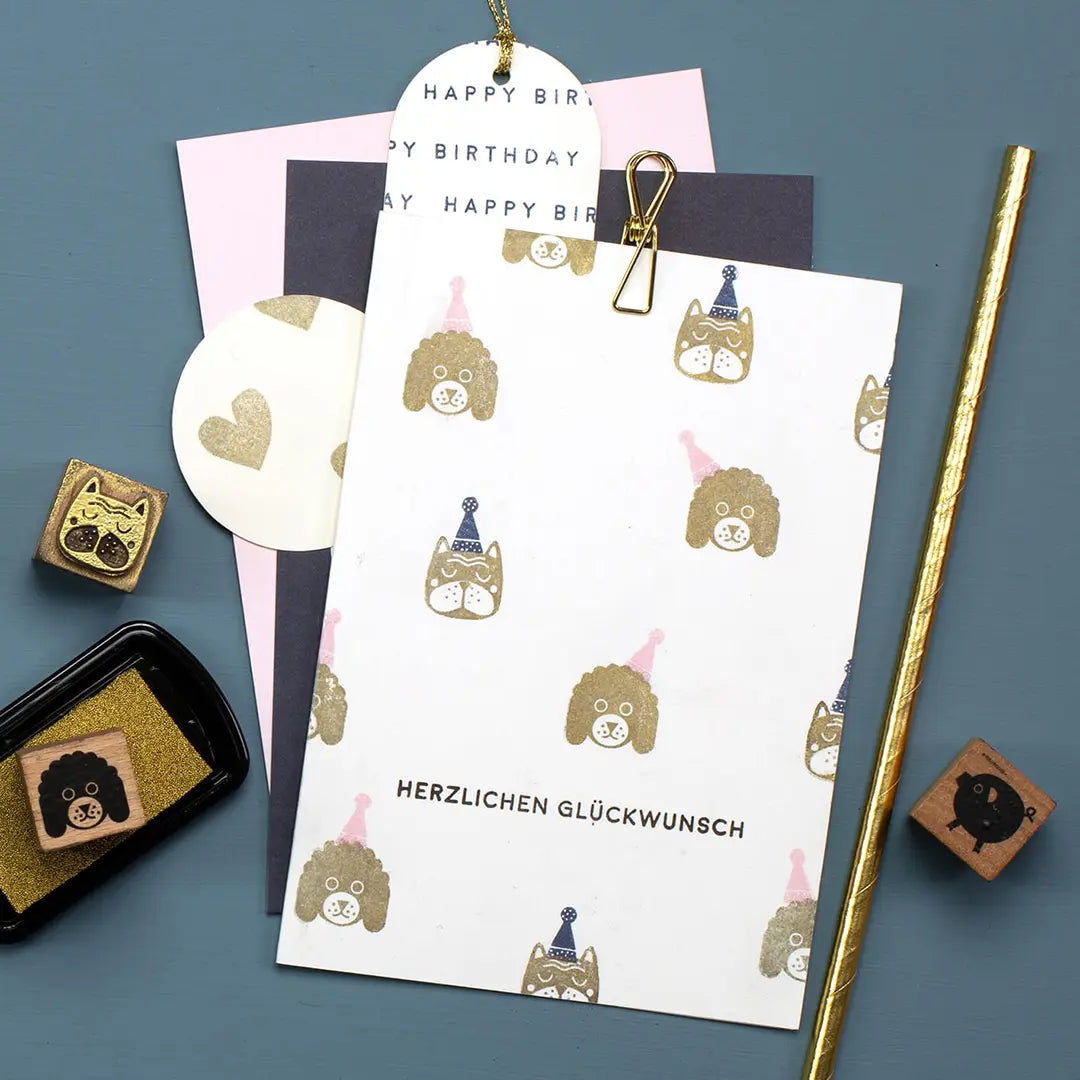 Stamp Kids
Cute & funny stamp designs for kids
Stamp for and with your children, enjoy a great stamping afternoon and just be creative! Stamp your own invitations for a child's birthday, unique DIY's for school enrollment or heartfelt greeting cards for birth. Discover our category Stamp Kids, maybe your kids will find their favorite motif there.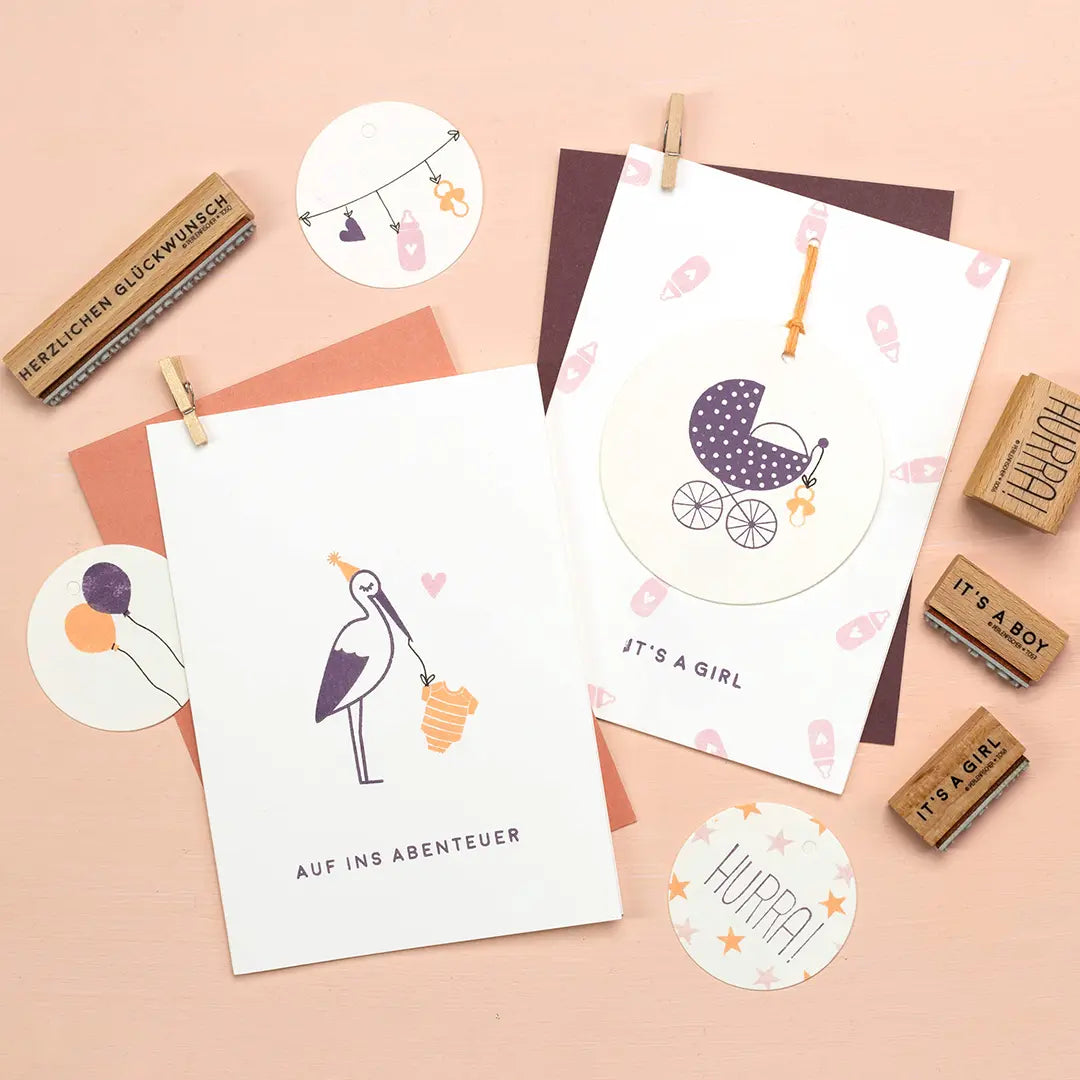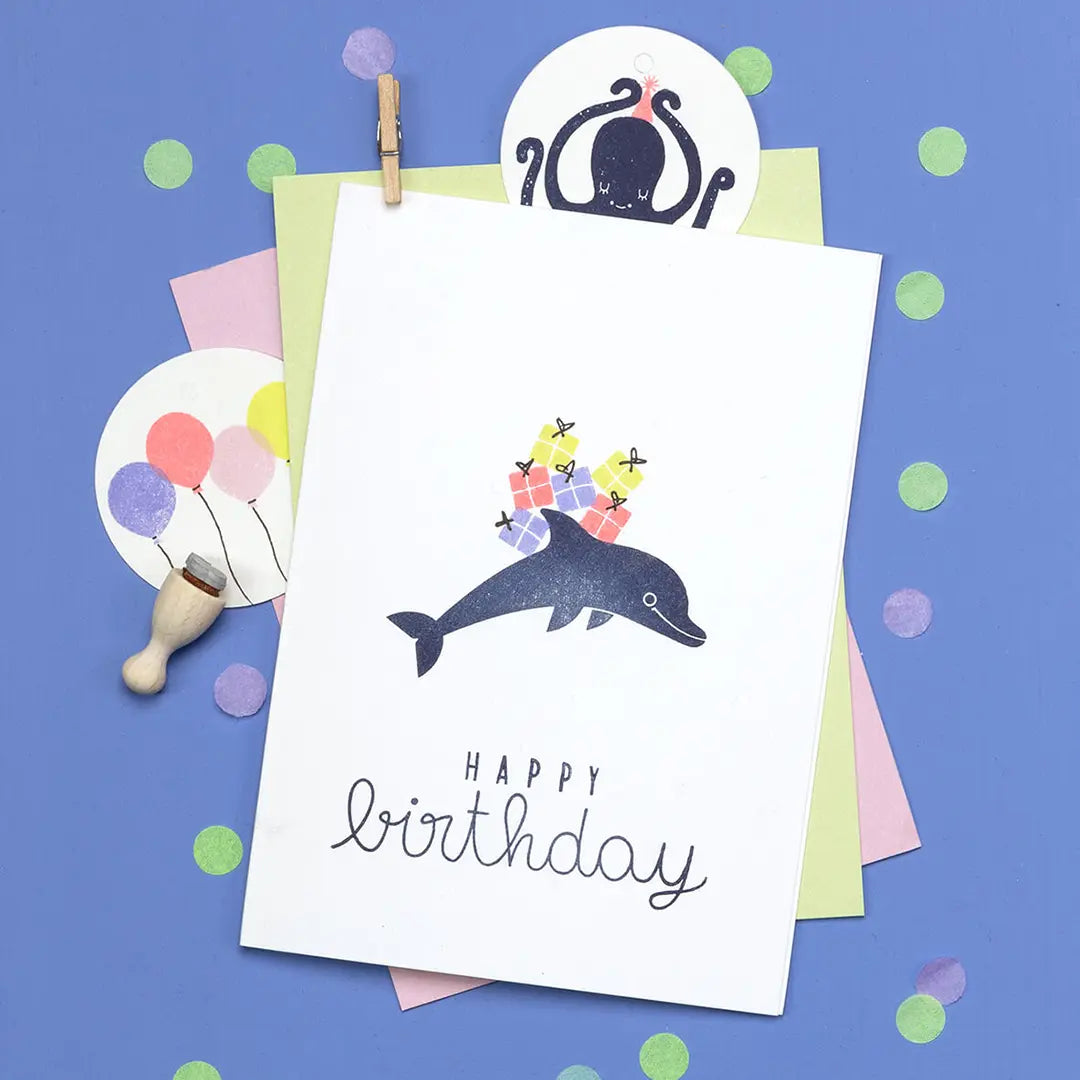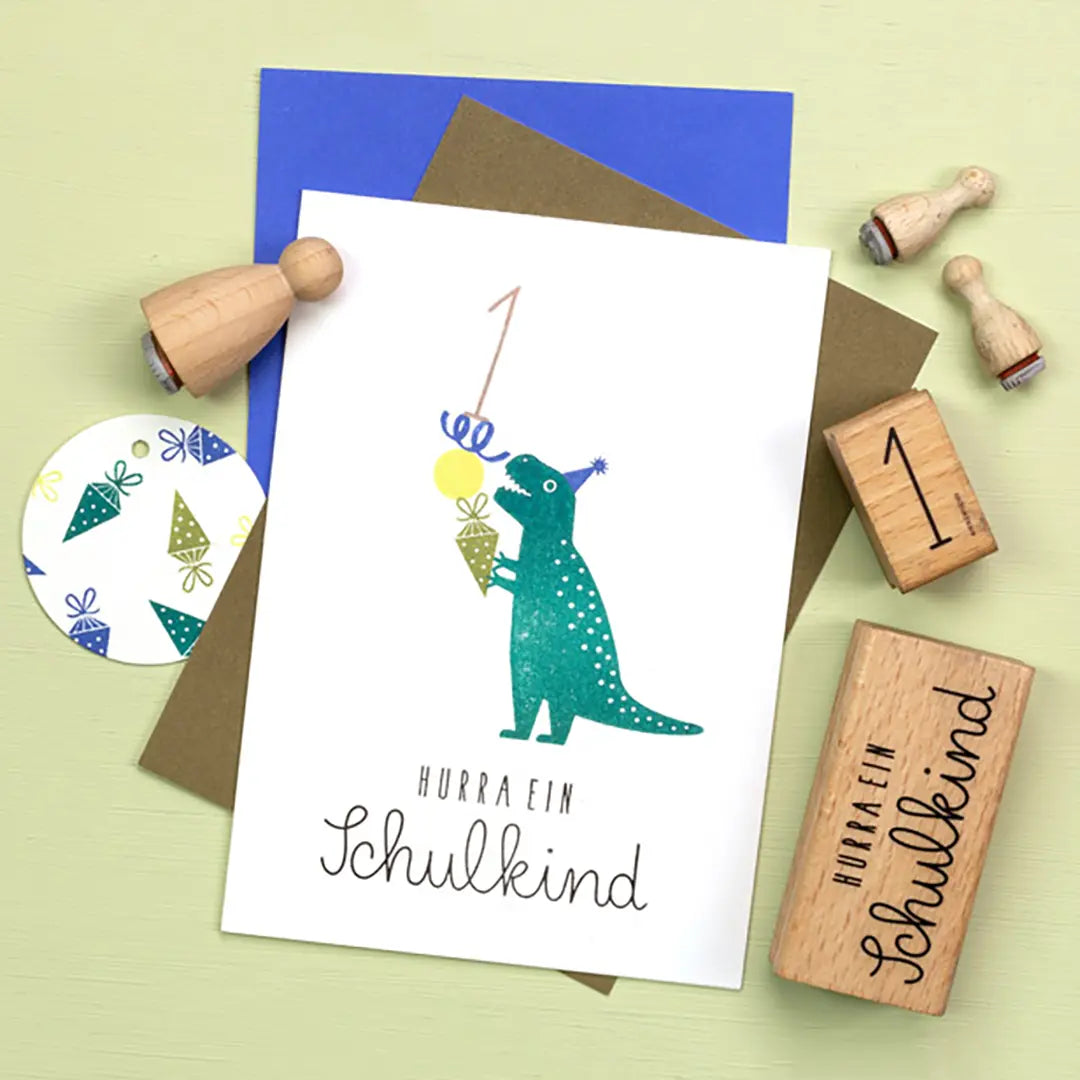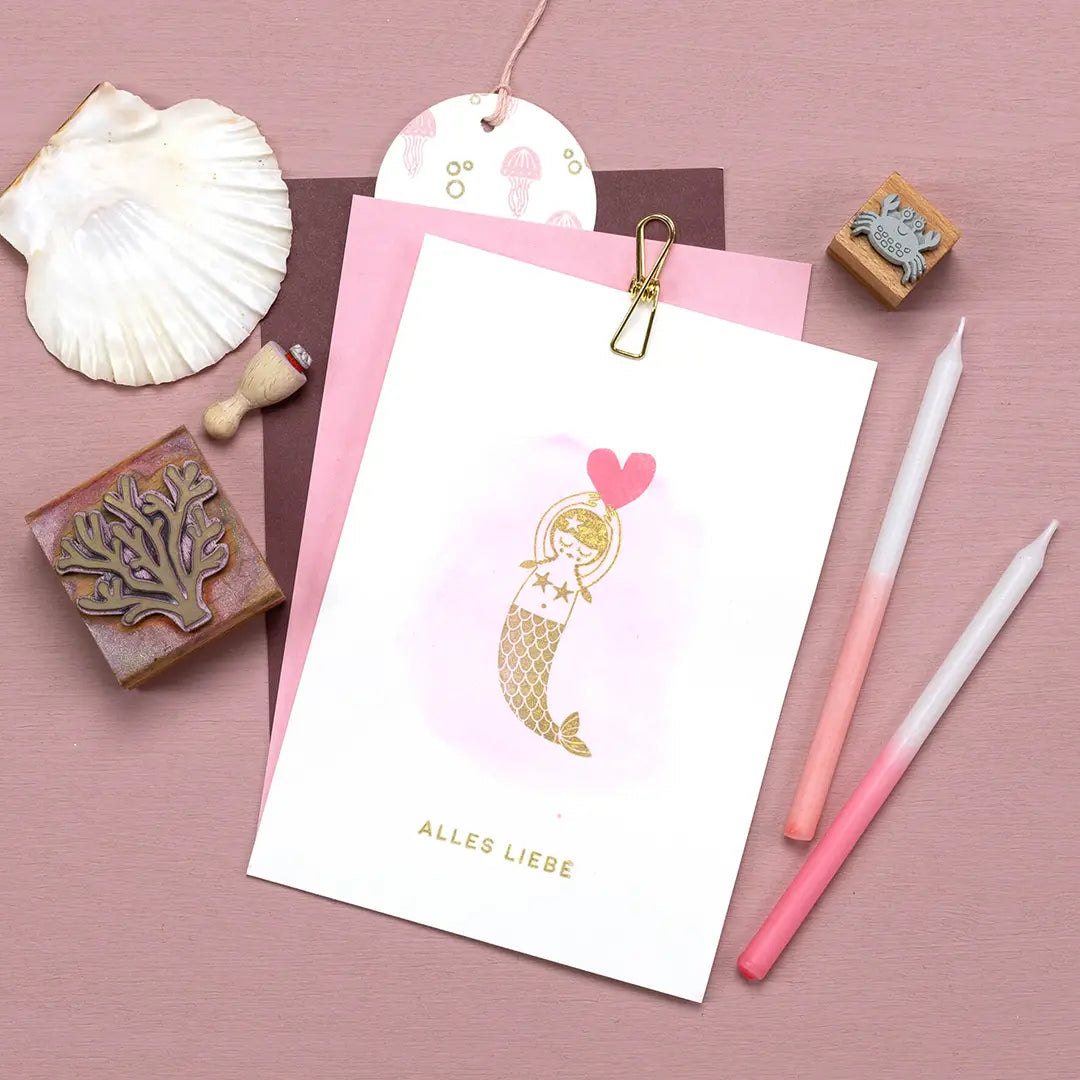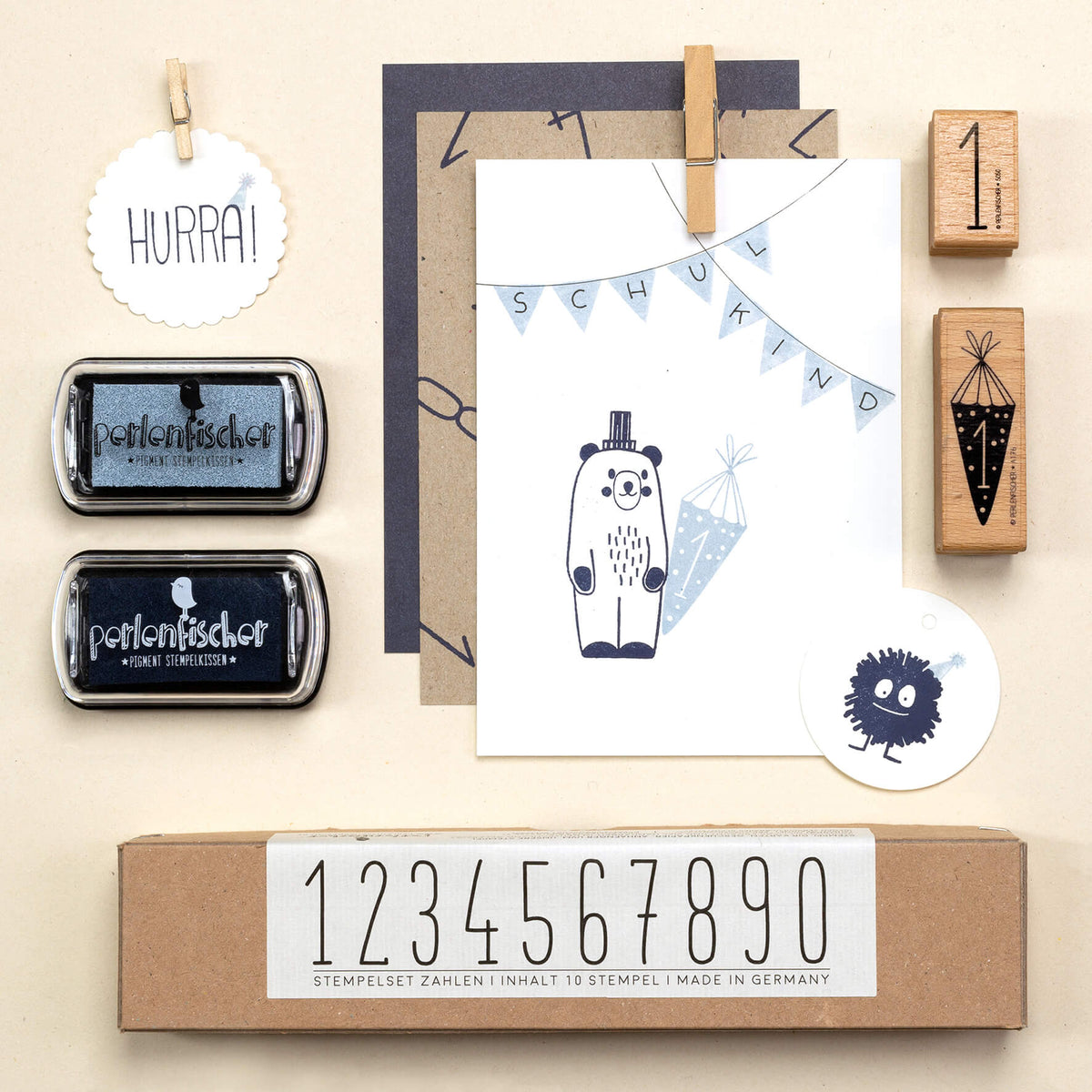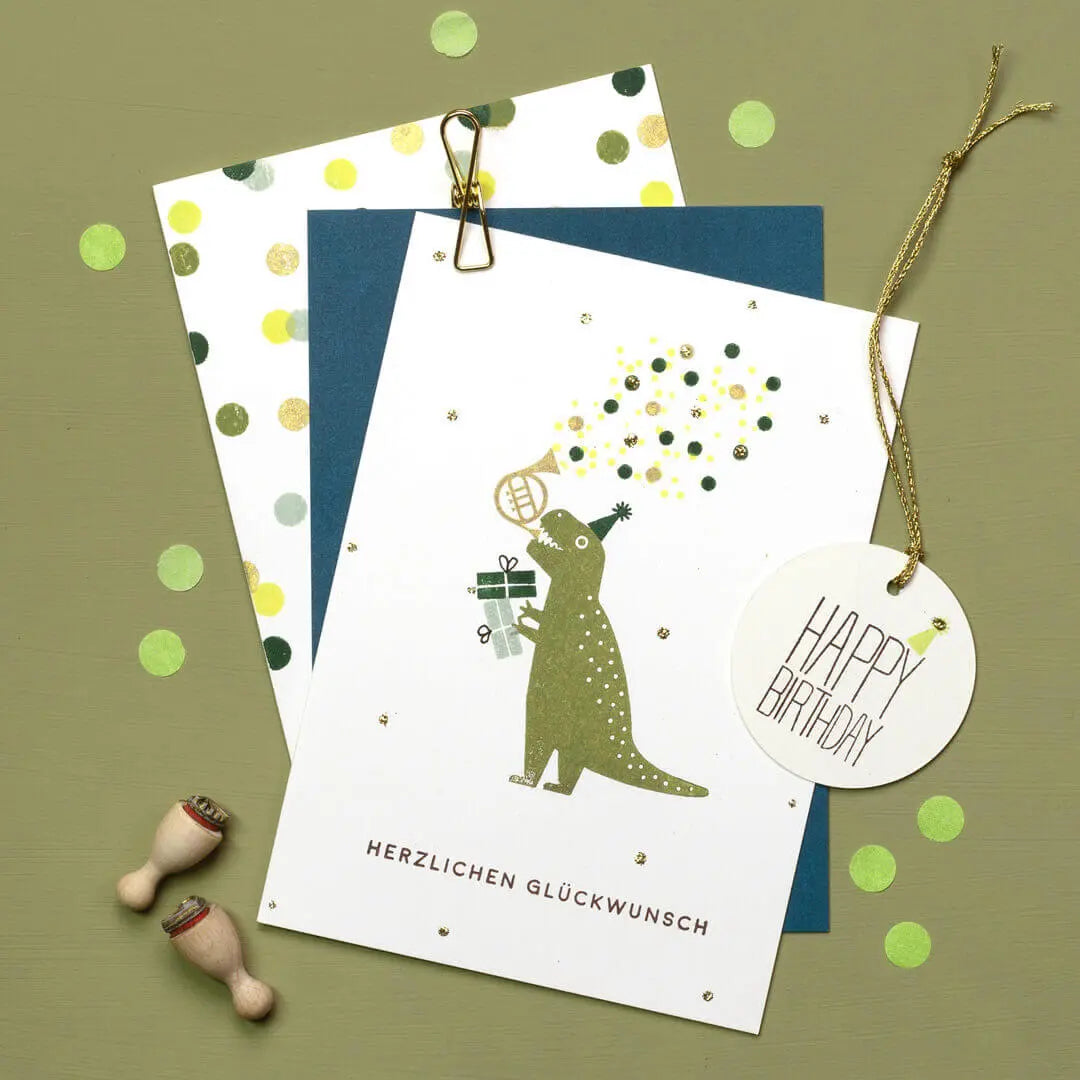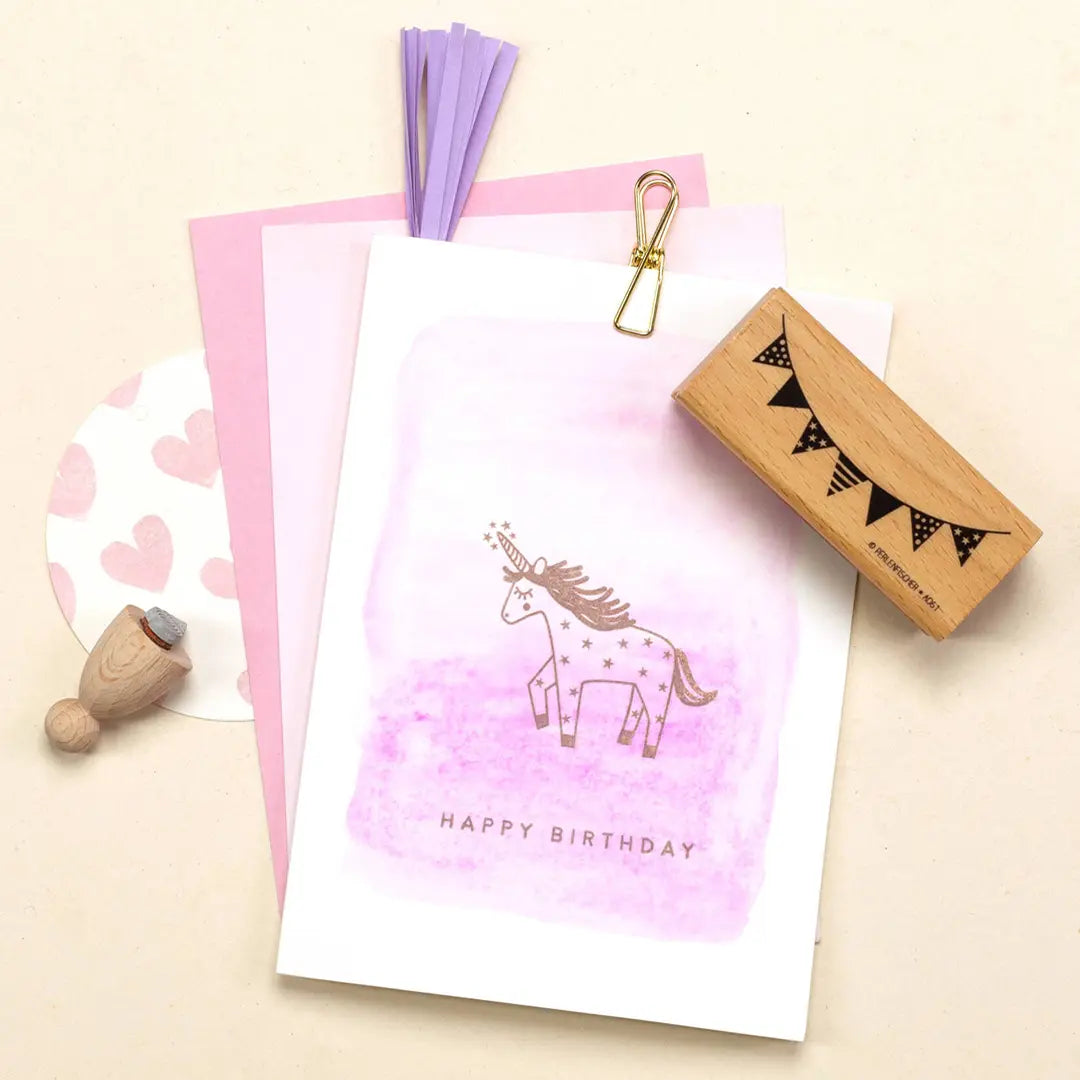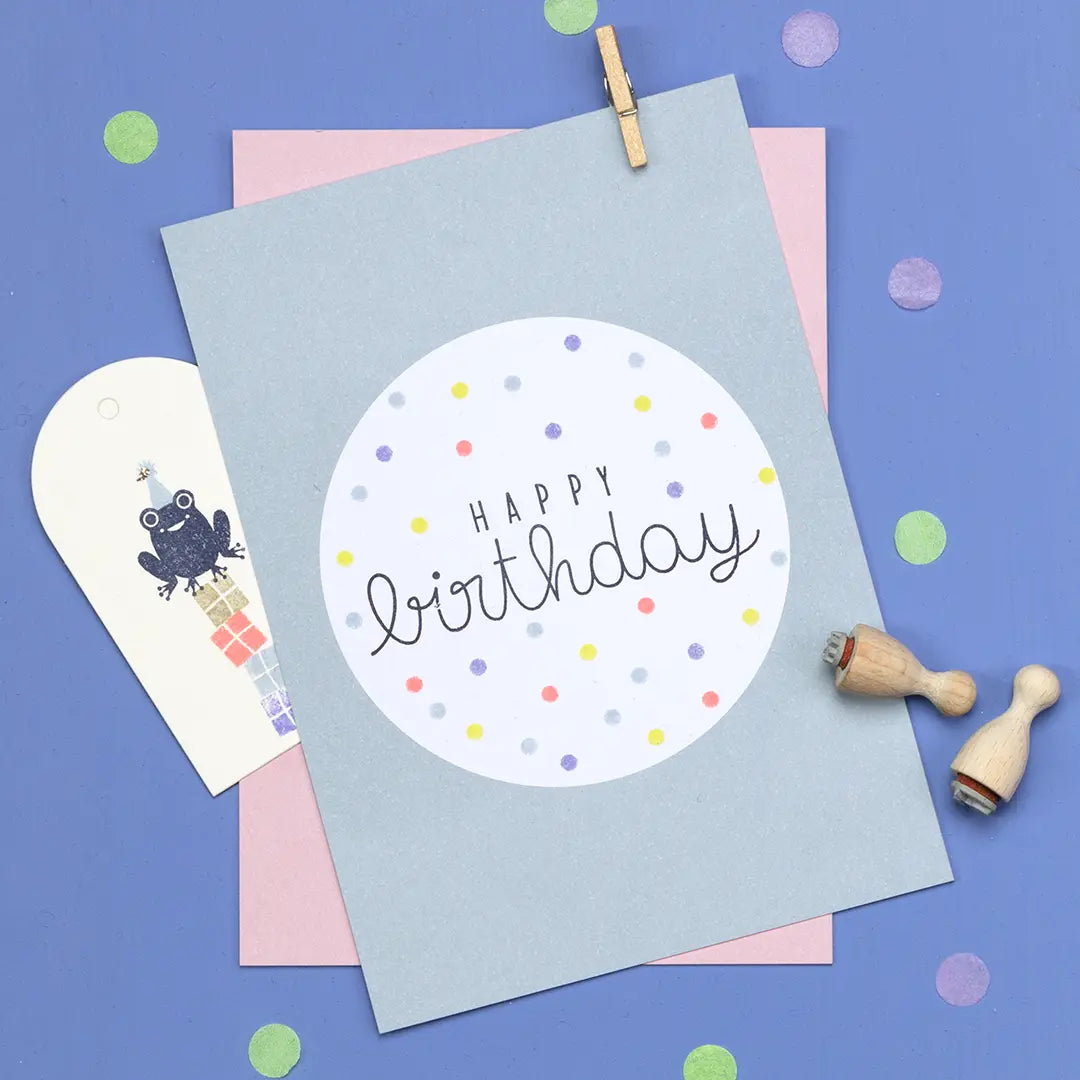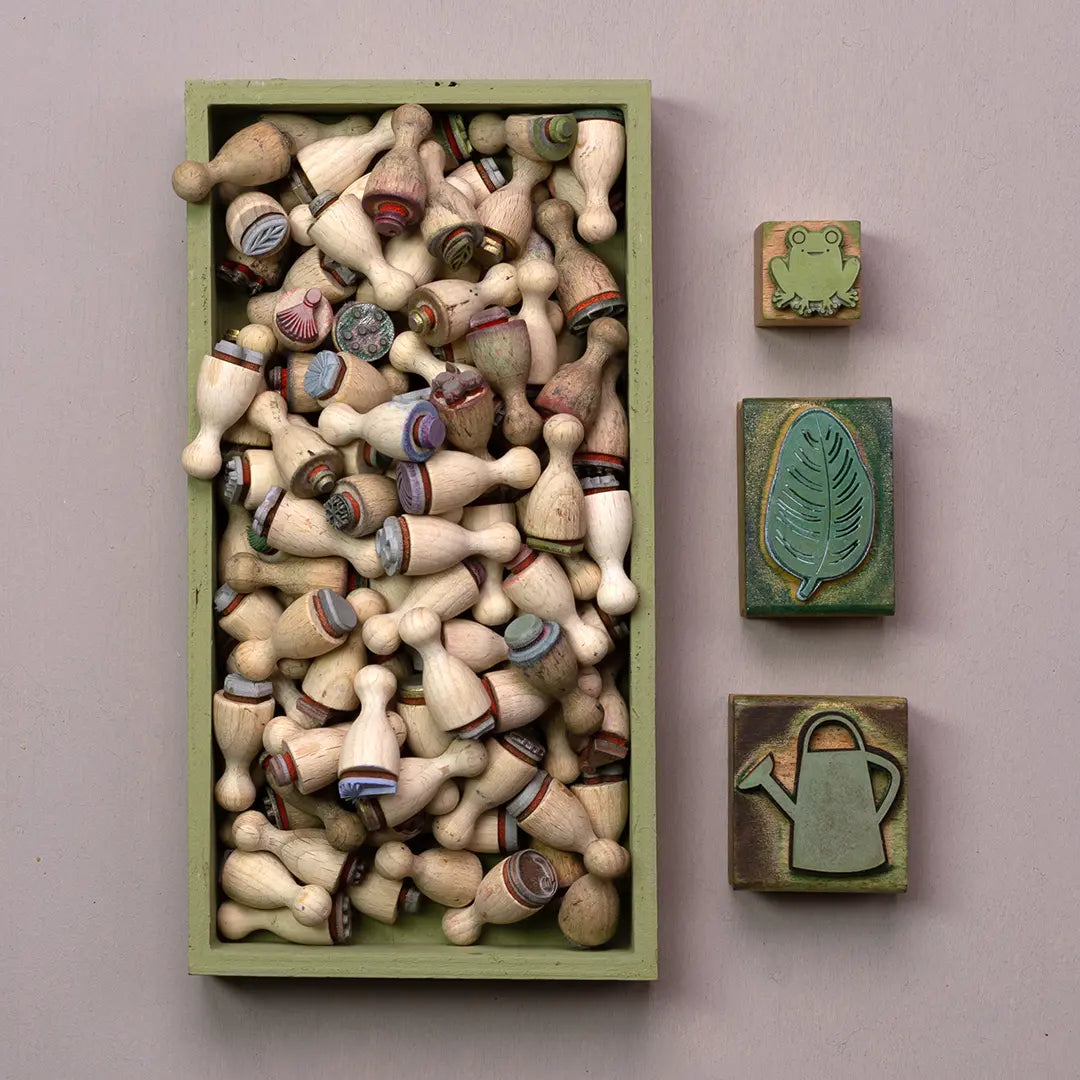 Big & small motiv stamps
Our stamp and wood sizes
For a beautiful card we like to use the combination of large and small stamp motifs. All our stamps are made of beech wood. The small cone woods are unvarnished, the larger stamp woods are varnished. The stamp rubber is mounted on a resilient foam layer. For the longevity of the stamp, we recommend that you clean them only on a damp sponge cloth and not under running water. This is guaranteed to keep both the wood and the rubber in good condition and usable forever.
Motif stamps animals, motif stamps flowers, motif stamps for wedding & many more
More great occasions and theme worlds