Text stamps for special occasions
Stamp the perfect sayings for every occasion! Click here for our text stamps and creative ideas on how you can showcase our lettering stamps for your loved ones and combine them with all sorts of other motif stamps.
Birthday text stamps
stamp congratulations
We have lots of beautiful lettering stamps to create your own birthday cards and gifts. Check out our birthday stamps .There you will find many more motif stamps to combine.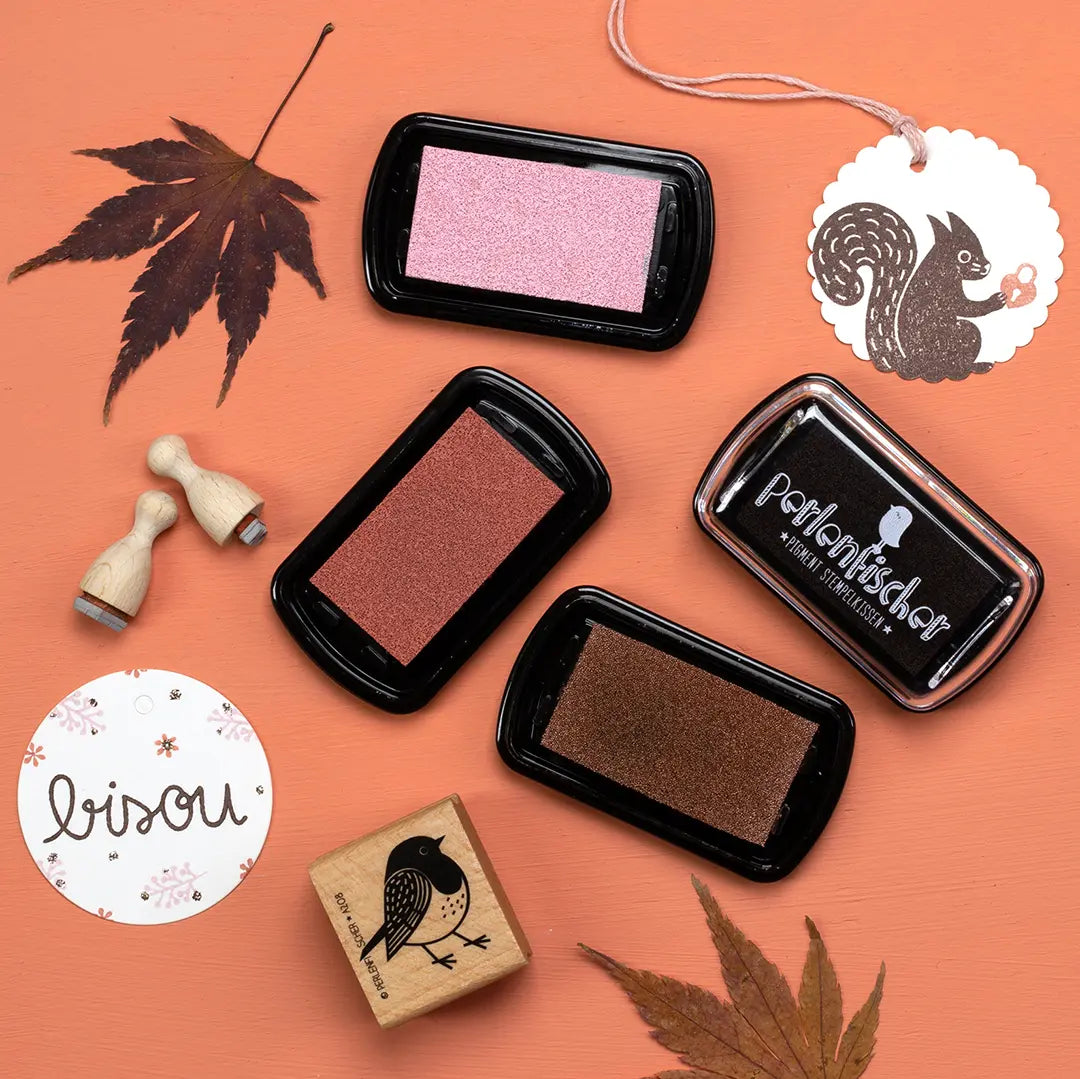 Which stamp color is best for lettering stamps?
Perfect colors for lettering stamps
We prefer to use dark and strong colors, as this makes the individual letters easier to read and the font comes into its own. The tones of black, brown and night sky, for example, are wonderfully suitable, as these tones are dark and can also be combined very well with other colors.
How do I stage voucher stamps perfectly?
Personalize vouchers
Vouchers are always great individual gifts. Stamps eg. a voucher card or tie a small homemade paper tag to your already purchased voucher. It's quick and easy with our voucher stamps, so you're guaranteed to make your loved ones happy!
Production and materials from Germany
Sustainable & fair
We produce all our stamps in German manufactories and source our wood exclusively from local forests.
How do I stamp my own invitations?
Unique Invitations
Easily stamp your own invitation cards for a wide variety of occasions, such as your birthday, Christmas, your wedding, just going for a coffee or going to a restaurant. We have several text stamps to choose from, which you can combine wonderfully with motif stamps of your choice.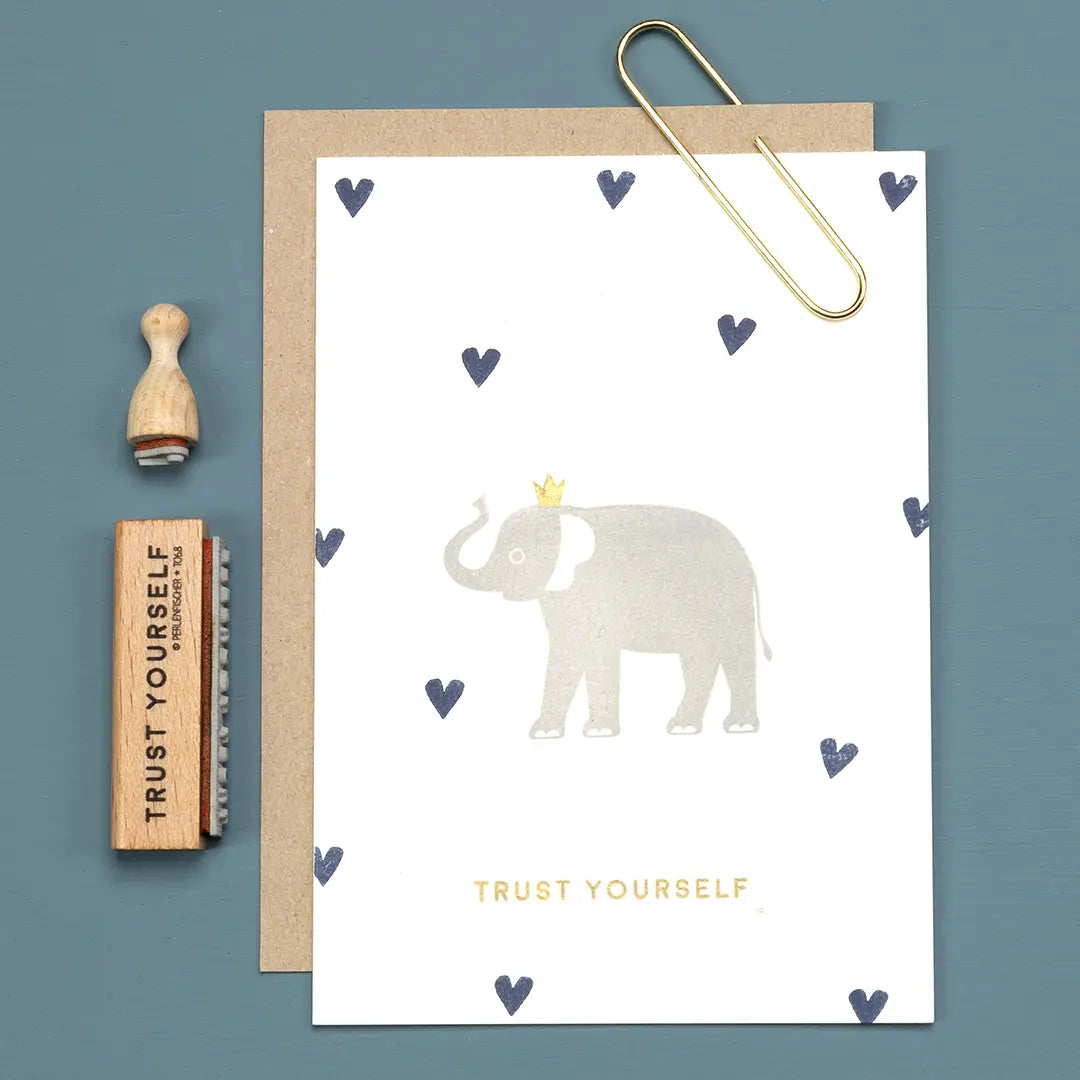 Where do I place the lettering on a card?
We make sure that we stamp the typo in the lower third of a card, as this allows the main motif to find space above the lettering. Try to place the text stamp as straight as possible and keep the same distance to the left and right edges of the card. In addition, the arrangement becomes even more symmetrical if the distances between the main motif, typo and the lower edge of the card are identical. Therefore, please take a look at various inspirational cards from us, there you will recognize this type of placement. Just try it out, it's easier than it sounds! Trust your eye.
Sweet sayings about birth
For our little miracles
From greeting cards for the birth, to gifts for the baby, to birth gifts for the new parents. We have a lot of great motif stamps for everything to do with birth, look for even more kids stamps under children's stamps and for cute matching animal motifs under stamp animals .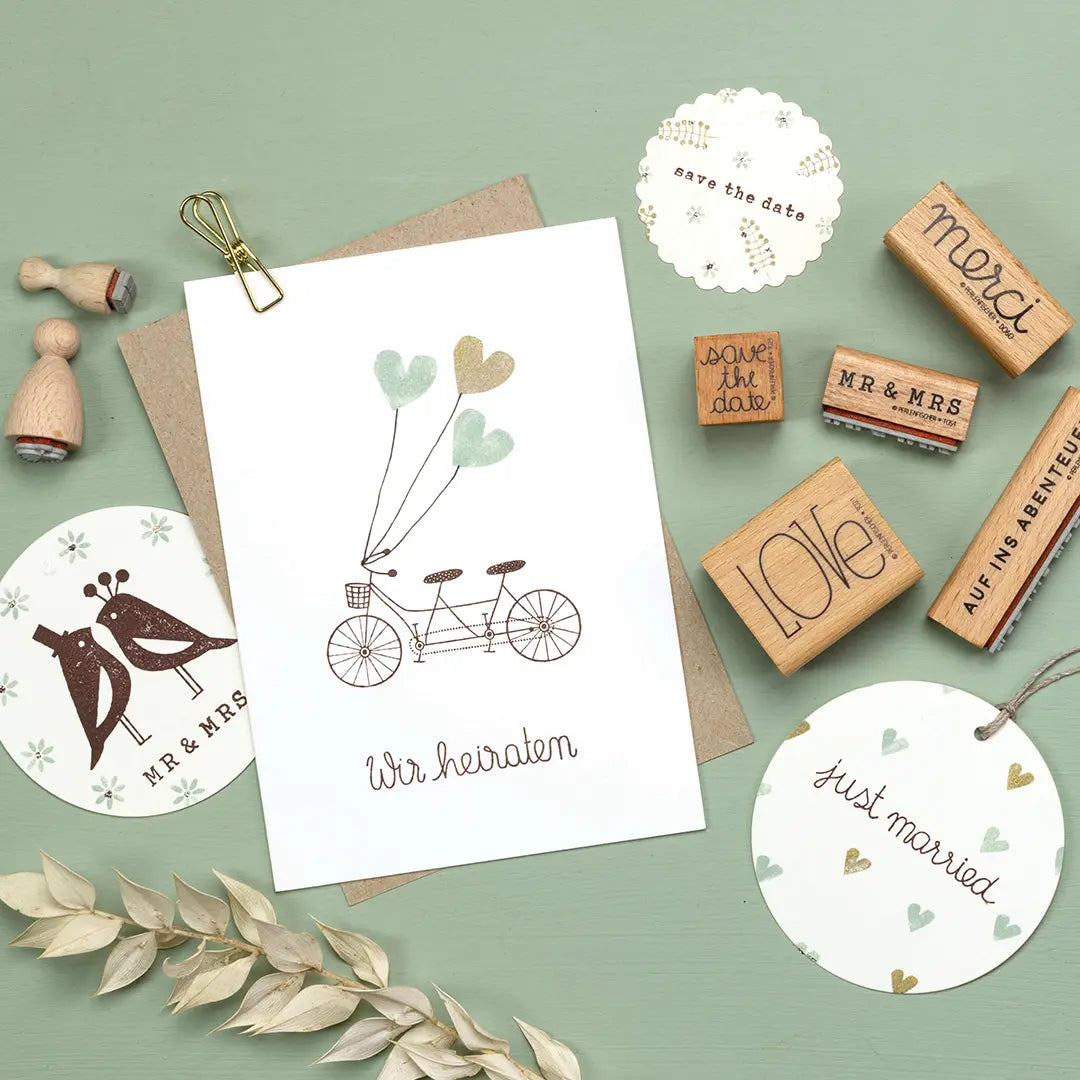 Save the date stamps and many more
Love is in the air
Stamp your own wedding invitations, greeting cards or wedding gifts. Check out our category for even more inspiration:
Written stamp for Easter
Stamp Easter greetings
For Easter greetings we have thematically appropriate typos. You can use them to create unique Easter cards or cute pendants for the Easter tree. You can find more inspiration and beautiful handicraft instructions in the Easter stamp category.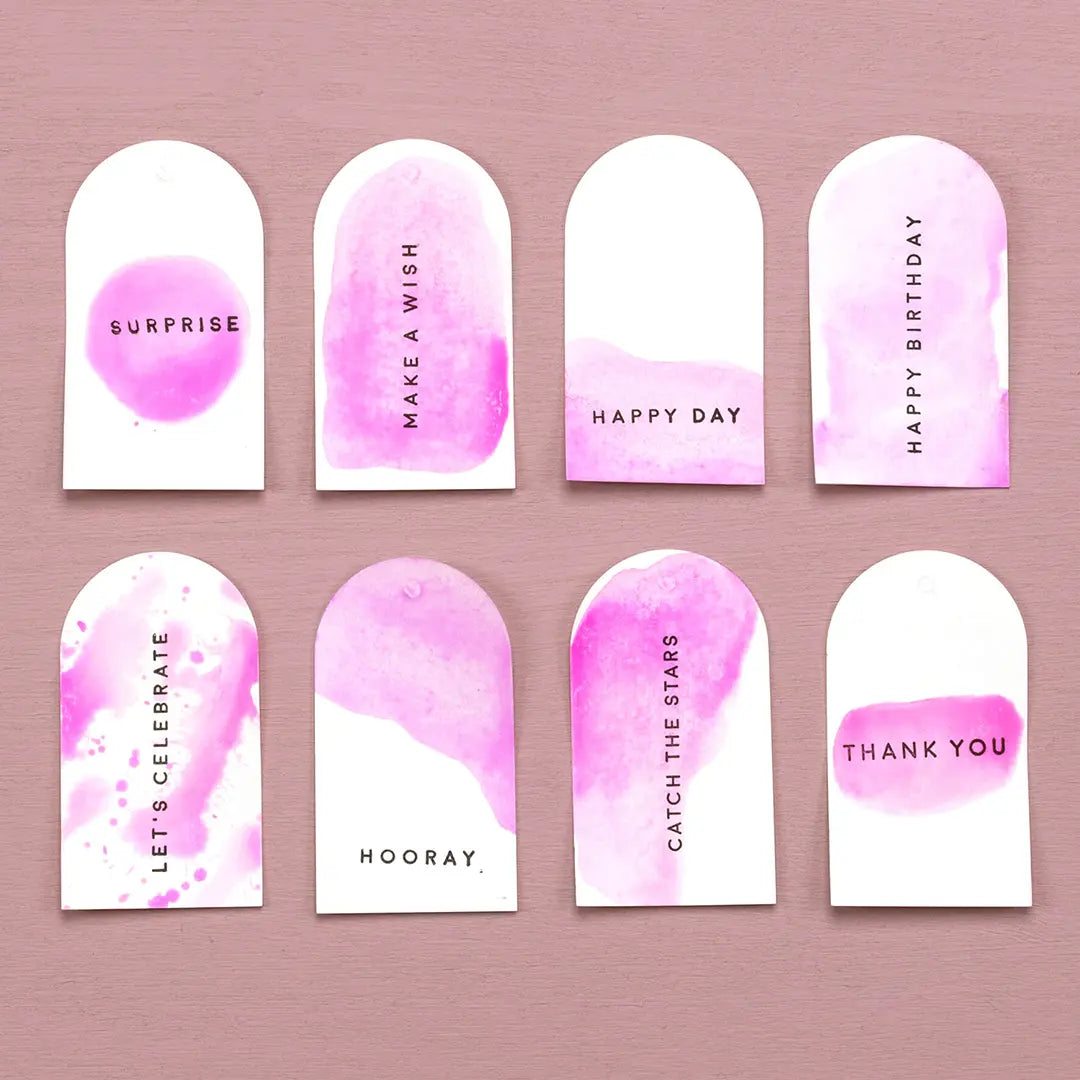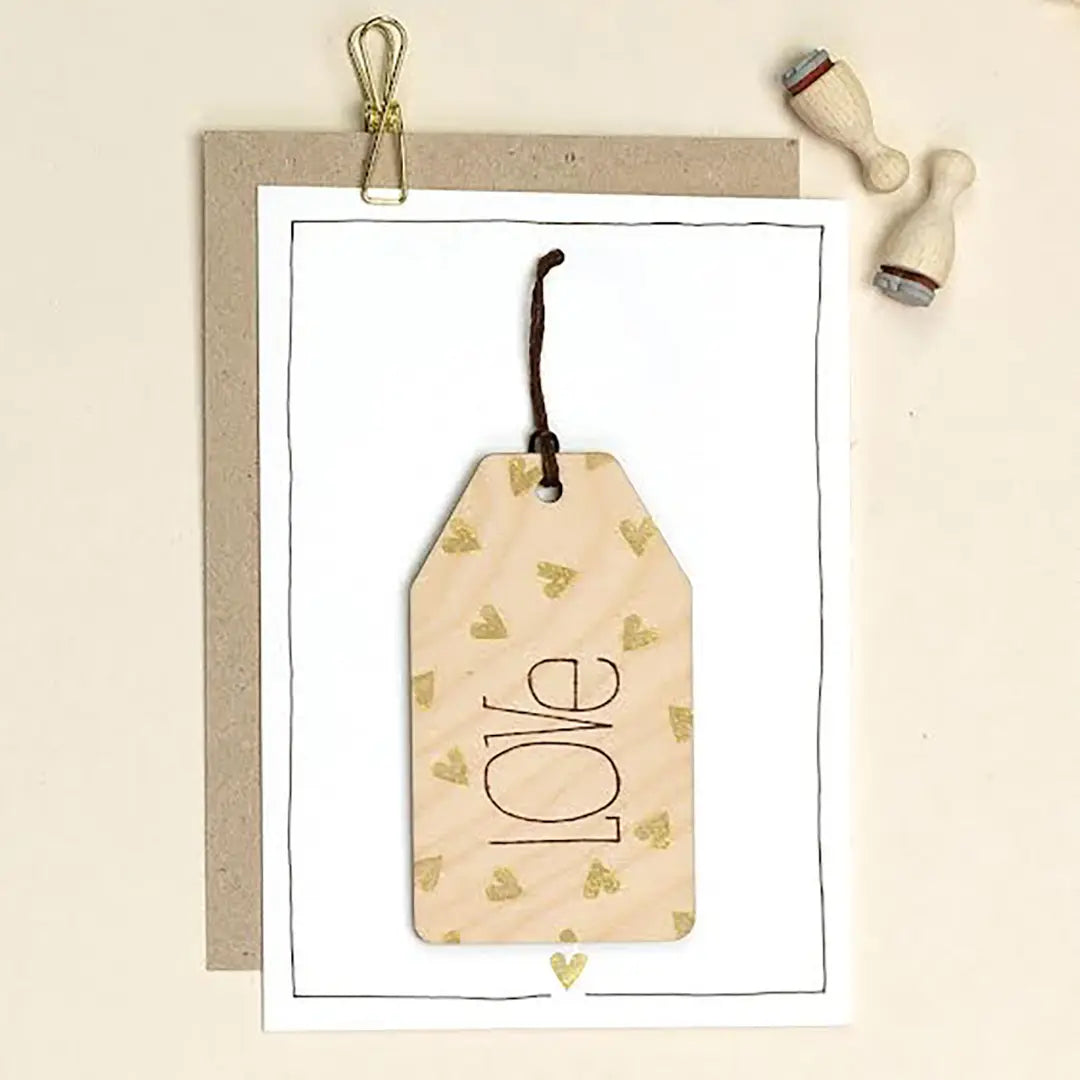 How do I decorate gifts with text stamps?
gift tag
You can stamp all kinds of paper tags with different sayings and loving messages and tie them to your gifts. So every present becomes even more personal.
Gift tags made of wood
Wooden pendants
You can not only stamp stationery, also smooth wood is well suited. Let your creativity run wild and create high-quality and durable gift tags and give your loved ones a treat.
Stamping warm and loving greetings
Everything your heart desires!
With our typos Nice that you exist, Bisou, Big Hug, Love or our stamp All the best you can convey wonderful personal greetings to your favorite people. In our categories Stamps Flowers & Leaves , Spring & Summer Stamps or Stamps for Weddings, there are great motif stamps that can be perfectly combined to stamp a bouquet of flowers or heart-shaped balloons for your loved ones, for example.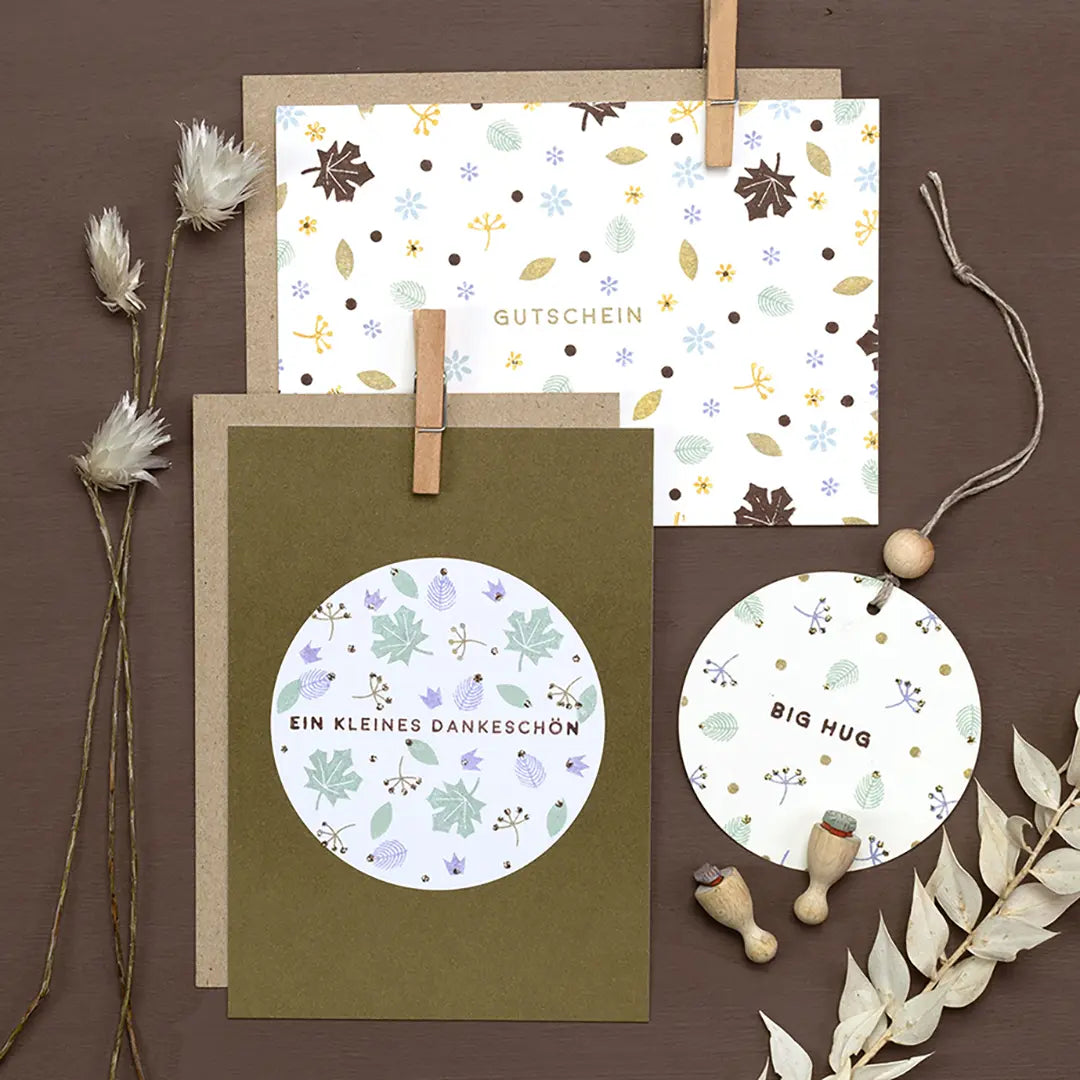 Which stationery is suitable for text stamps?
Cards & Envelopes
Of course, you need the right stationery so that your greetings can be perfectly staged. Here you can see high-quality cards in a wide variety of colors that are perfect for stamping.
Stamp Merry Christmas
Festive messages for Christmas
For this festive occasion, we have unique typos to design your loved one a personal card, stamp beautiful gift tags or make Christmas decorations. For more inspiration and a variety of Christmas motif stamps, take a look at our Christmas Stamps category.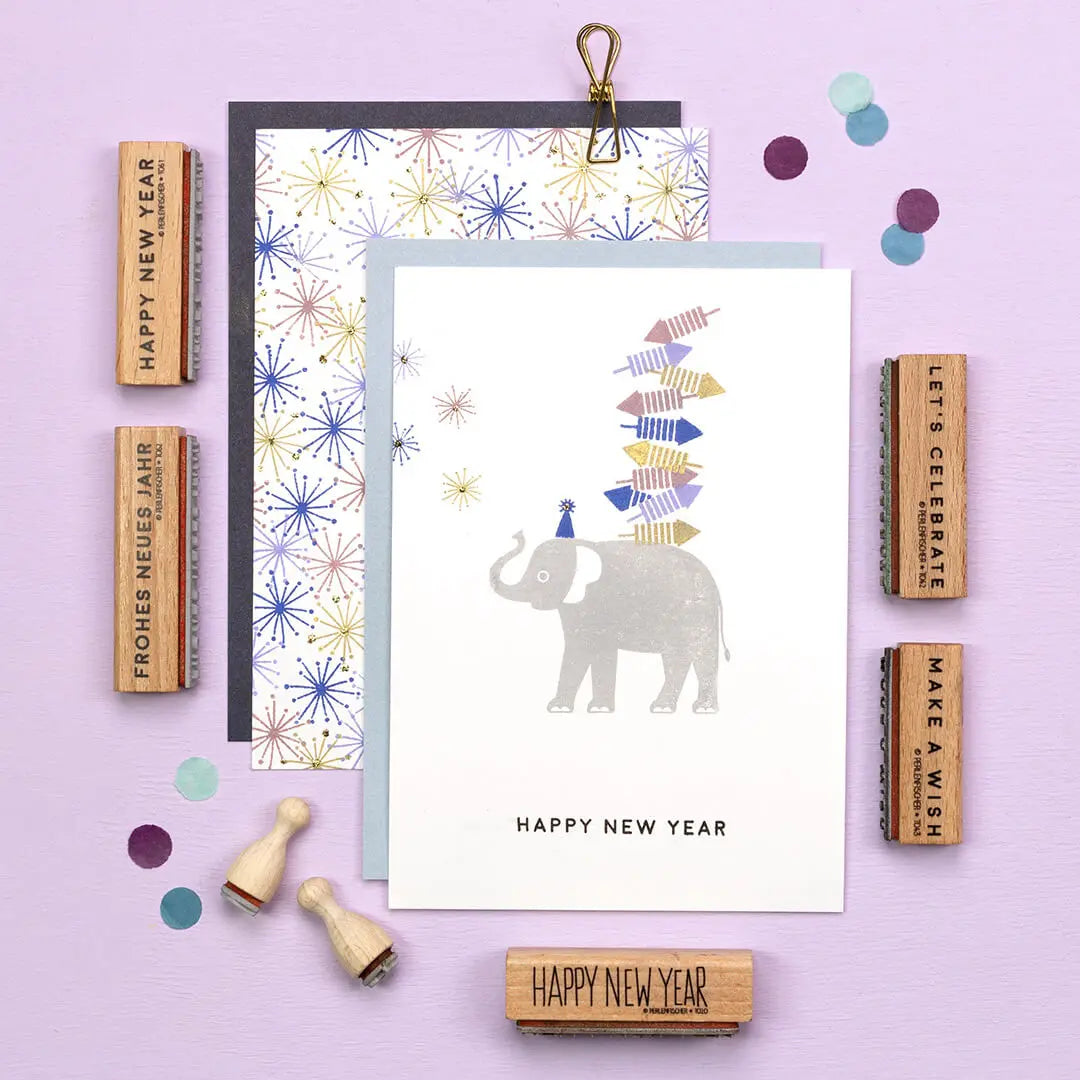 Proverbs Stamps for New Year's Eve and New Year
Happy New Year!
Wish your loved ones a happy, healthy and happy new year! We have great text stamps for the New Year, feel free to browse through our New Year's Eve category.
Thank you stamp
Just say thank you
Would you like to say thank you to the loved ones in your life? Stamp loving thank you cards with our text stamps, such as Merci and Thank you, and simply send a heartfelt and personal thank you.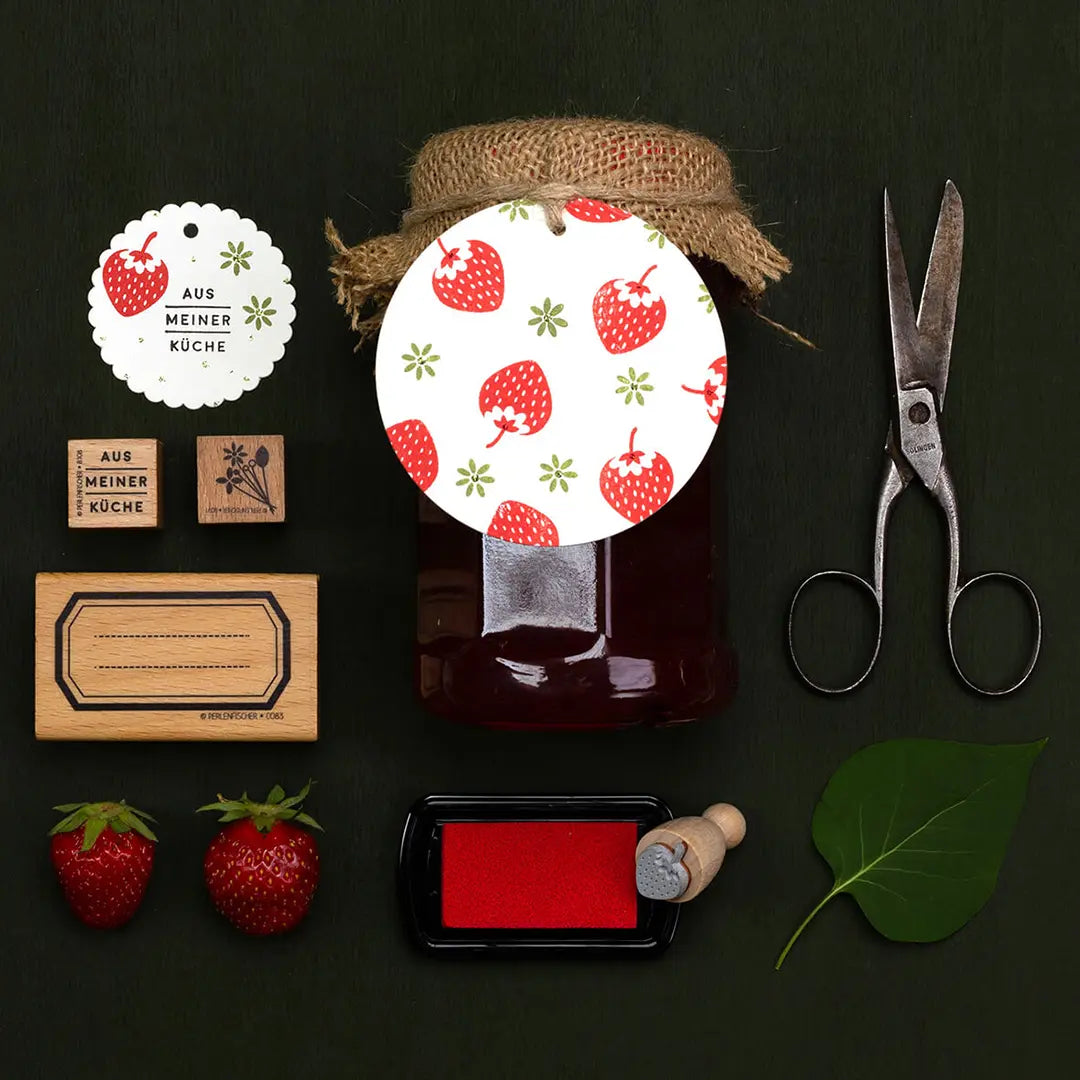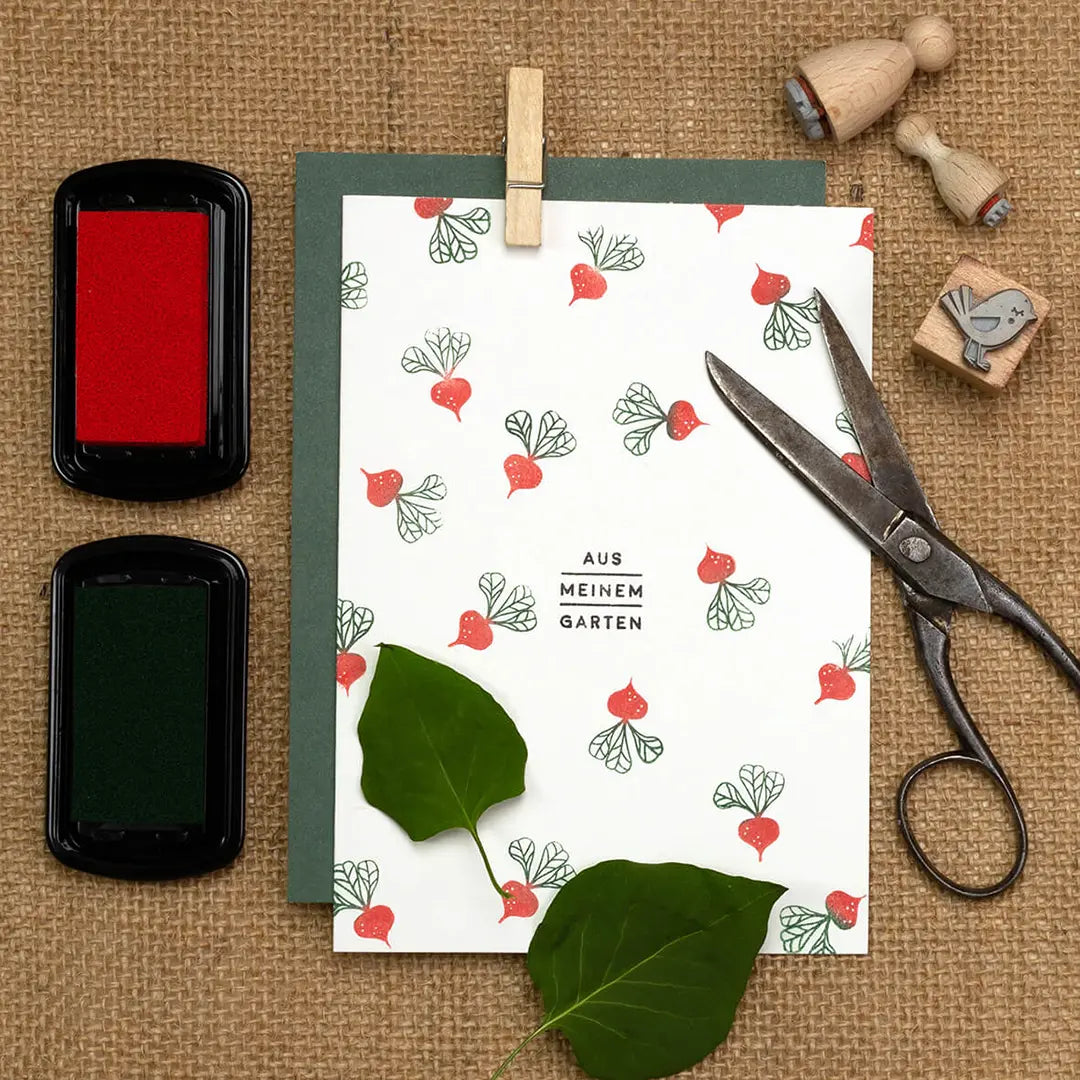 kitchen stamp
Cooked with love
Embellish your own jam by simply stamping a small paper tag and tying it to your gift, so everything about your present is truly homemade.
garden stamps
Self-picked
You have fruit trees or your own bed in your garden and would like to make your loved ones happy? Give away your fruits and co. and add a small card in the present basket, so it looks even more personal.