Stamps for weddings and other loving occasions
Love is in the air! Click here for our wedding stamps and ideas for your cards, gift tags and save the dates.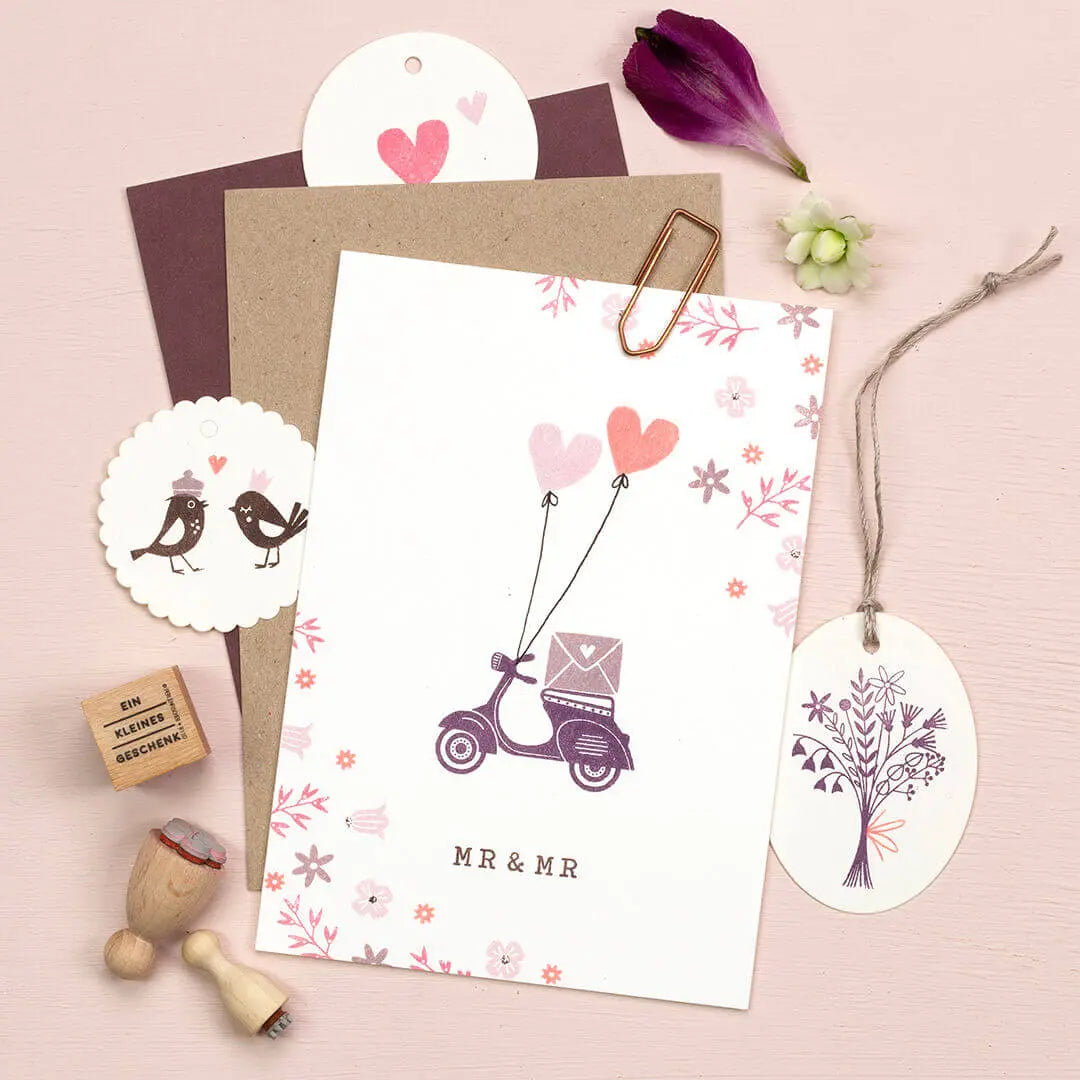 What do I need to stamp wedding cards?
3 steps for you
1. Select your favorite stamps
You will find a large selection of text stamps suitable for the wedding, which you can combine perfectly with other motifs.
2. Select ink colors
Try to combine a darker tone with two lighter colors, feel free to browse under ink pads .
3. Select stationery
We have beautiful stationery sets with cards and envelopes, you can find them under blanco cards .


How to stamp cute animal wedding cards?
"Bird Wedding"
We love our animal stamps. Here you can see many inspirations how sweet and romantic you can stage them!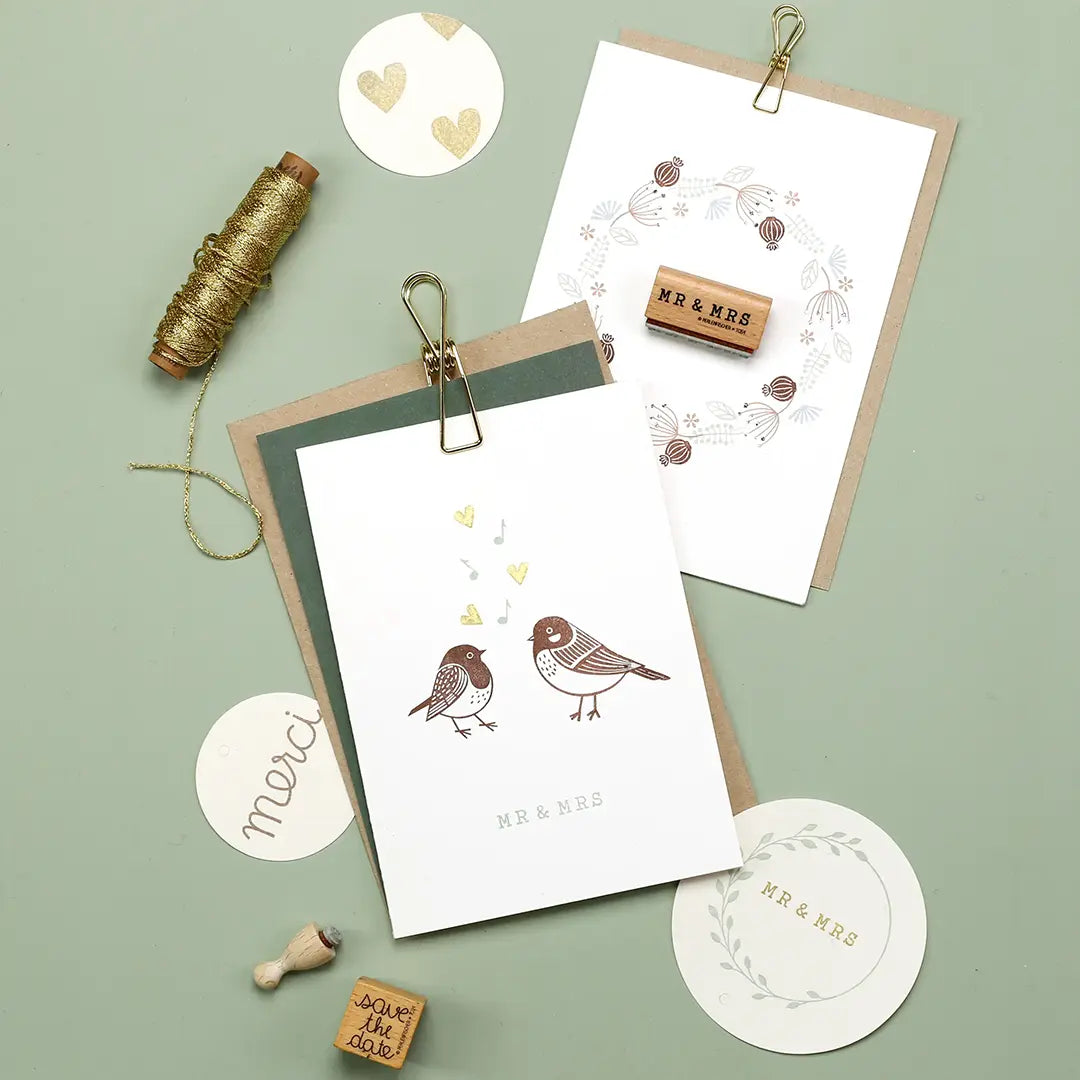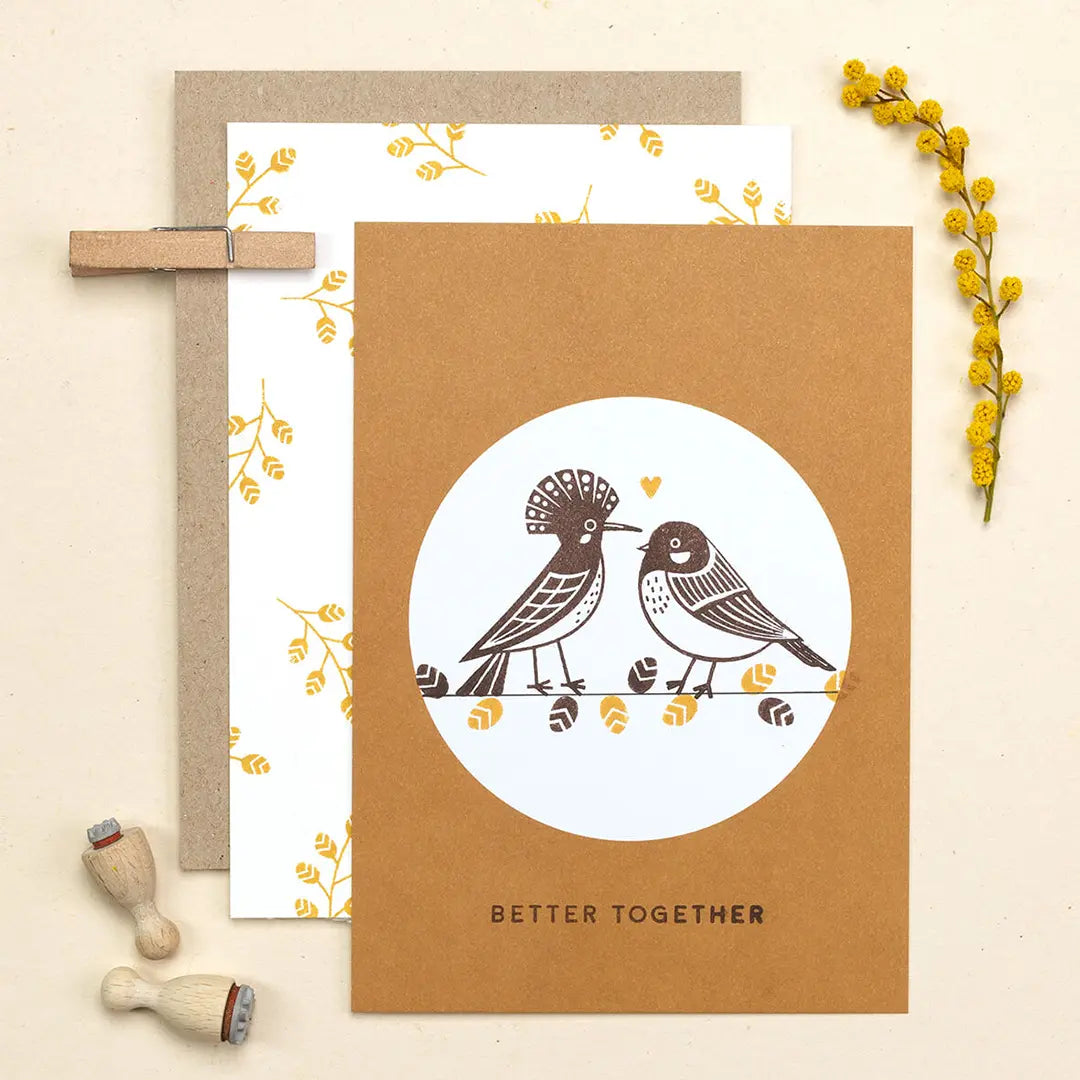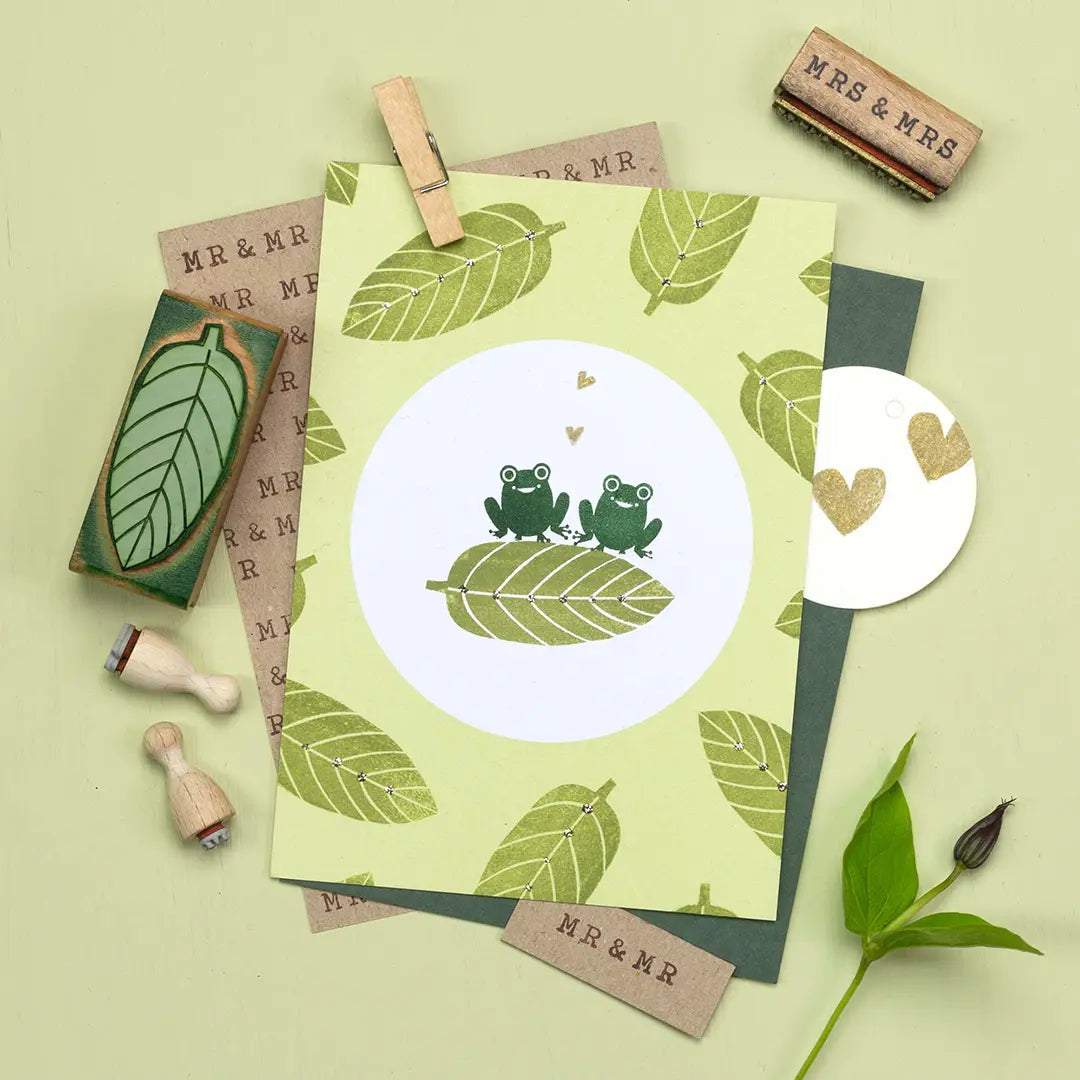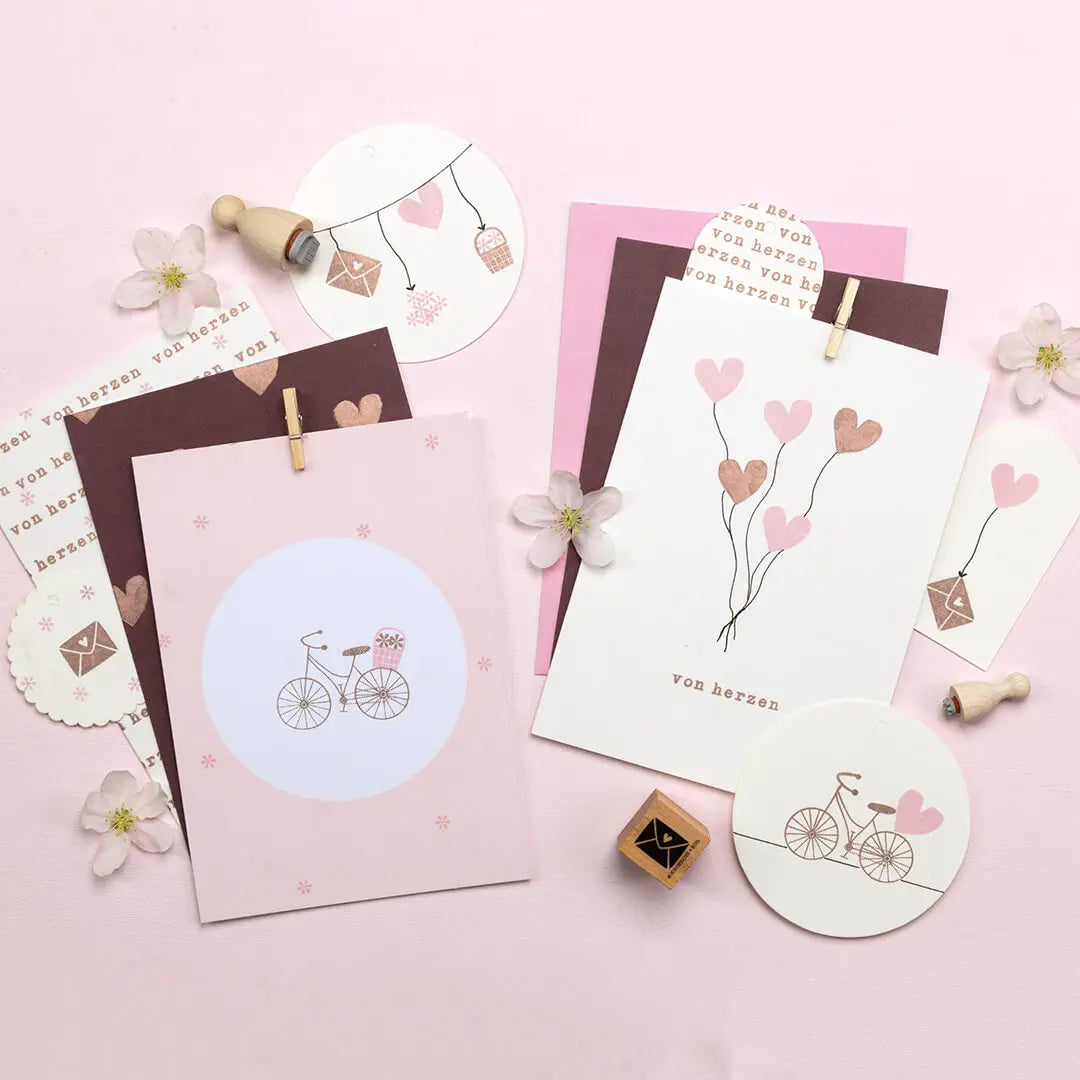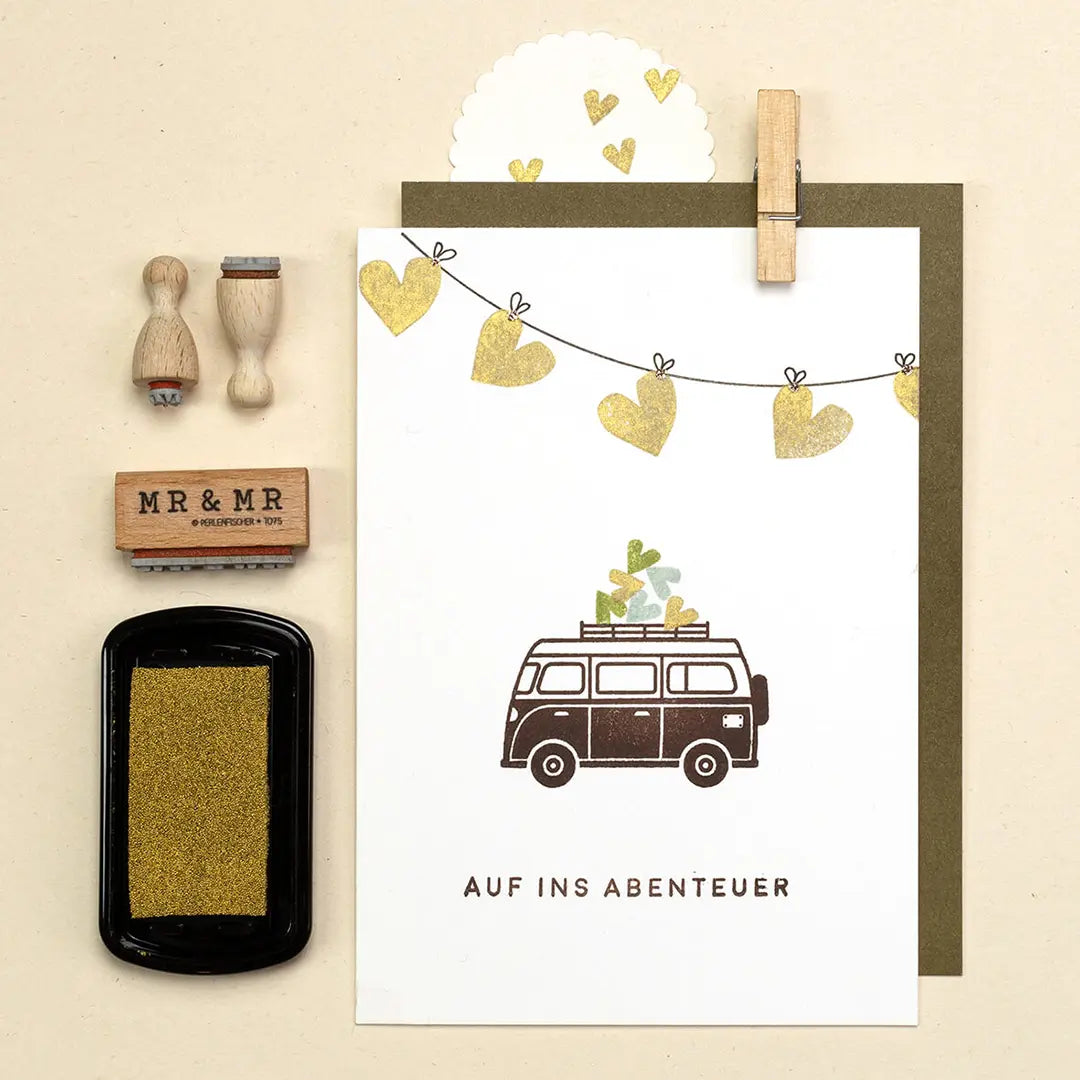 wedding stampsets
Perfectly assembled sets
Our sets contain everything you need for stamping: Individually selected stamps, perfectly combinable ink pads and high-quality stationery. We also have heartfelt stamp sets for weddings, both as gifts and for unique invitations.
What does the perfect car stamp for the wedding look like?
wedding car
We have two beautiful car stamps: the Stamp | Car and our dreamlike Bulli. Hang our cute Stamp | Can on the car or stamp all kinds of hearts on the roof.
How do I design my own boho style spring wedding?
Boho wedding
With our flowers & leaves stamps you can create wonderful works of art in boho style. Whether wreaths, bouquets or hearts made of flowers. Let your creativity run free.
summer wedding
noble "gold leaf"
We love our ink pads in metallic colors. So every card looks stylish, classic and incredibly high quality.
How do I stamp classic floral wreaths for the wedding?
love for dried flowers
Conjure up your own wreaths on paper with our flower and leaf stamps . Let your creativity run wild! Here you can see some inspiration.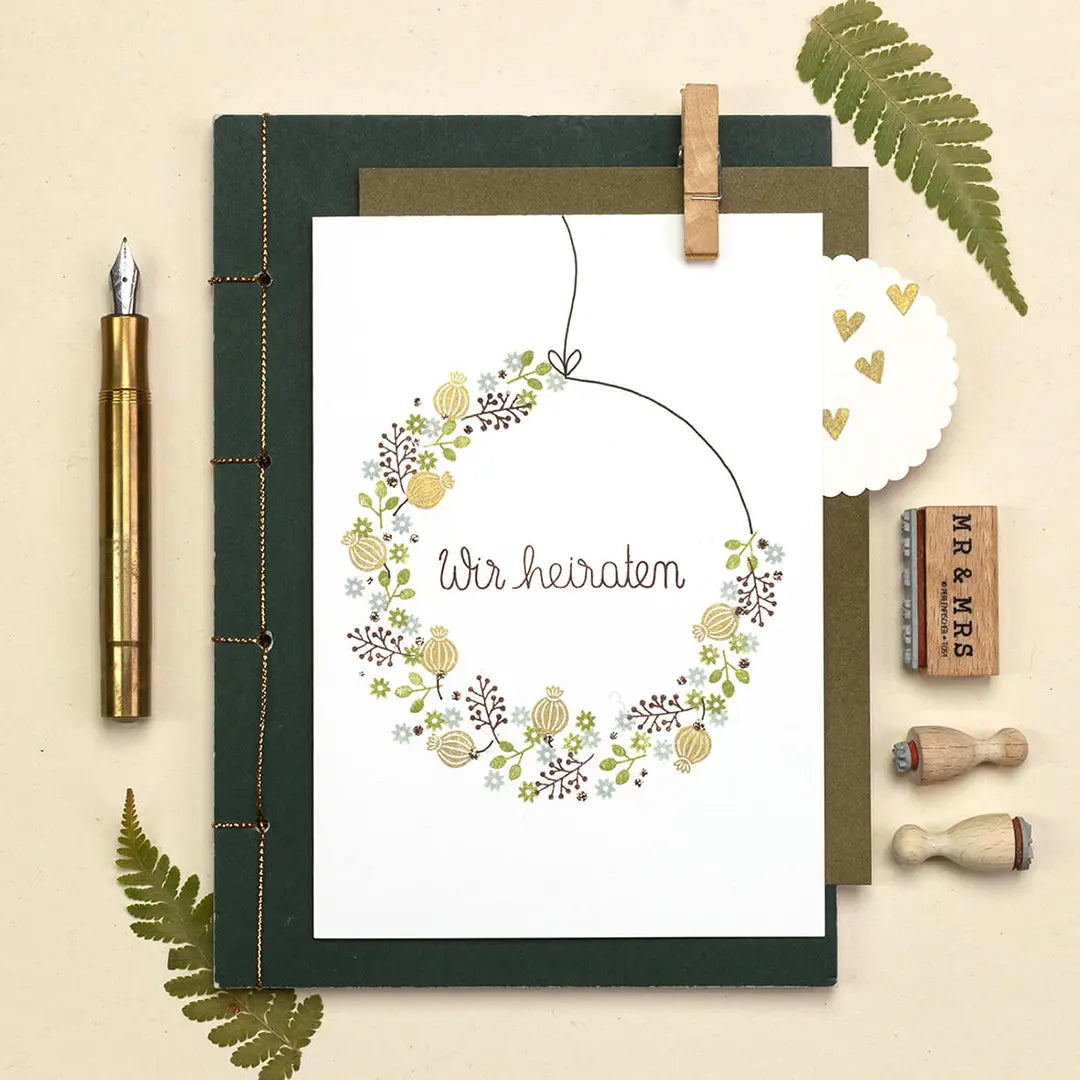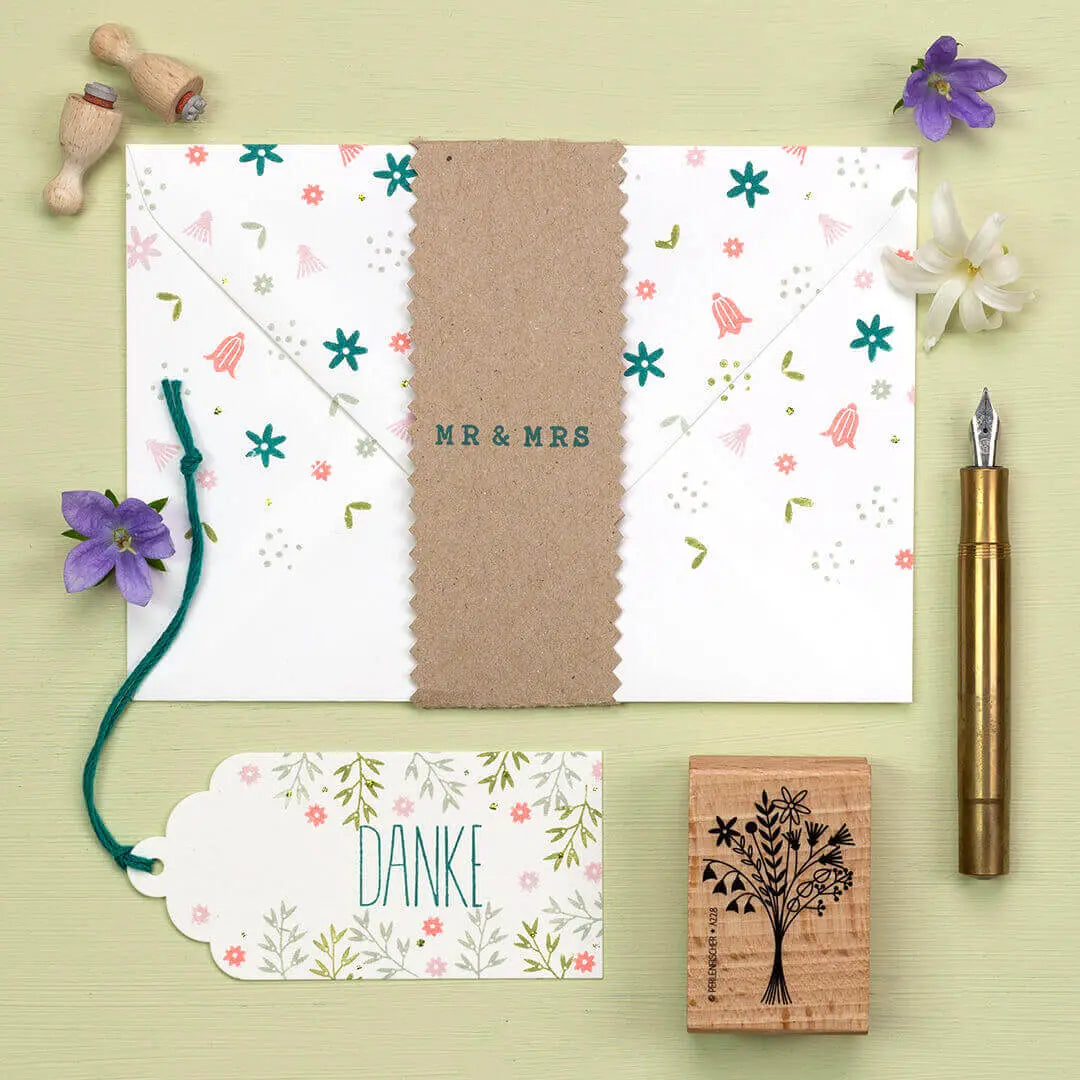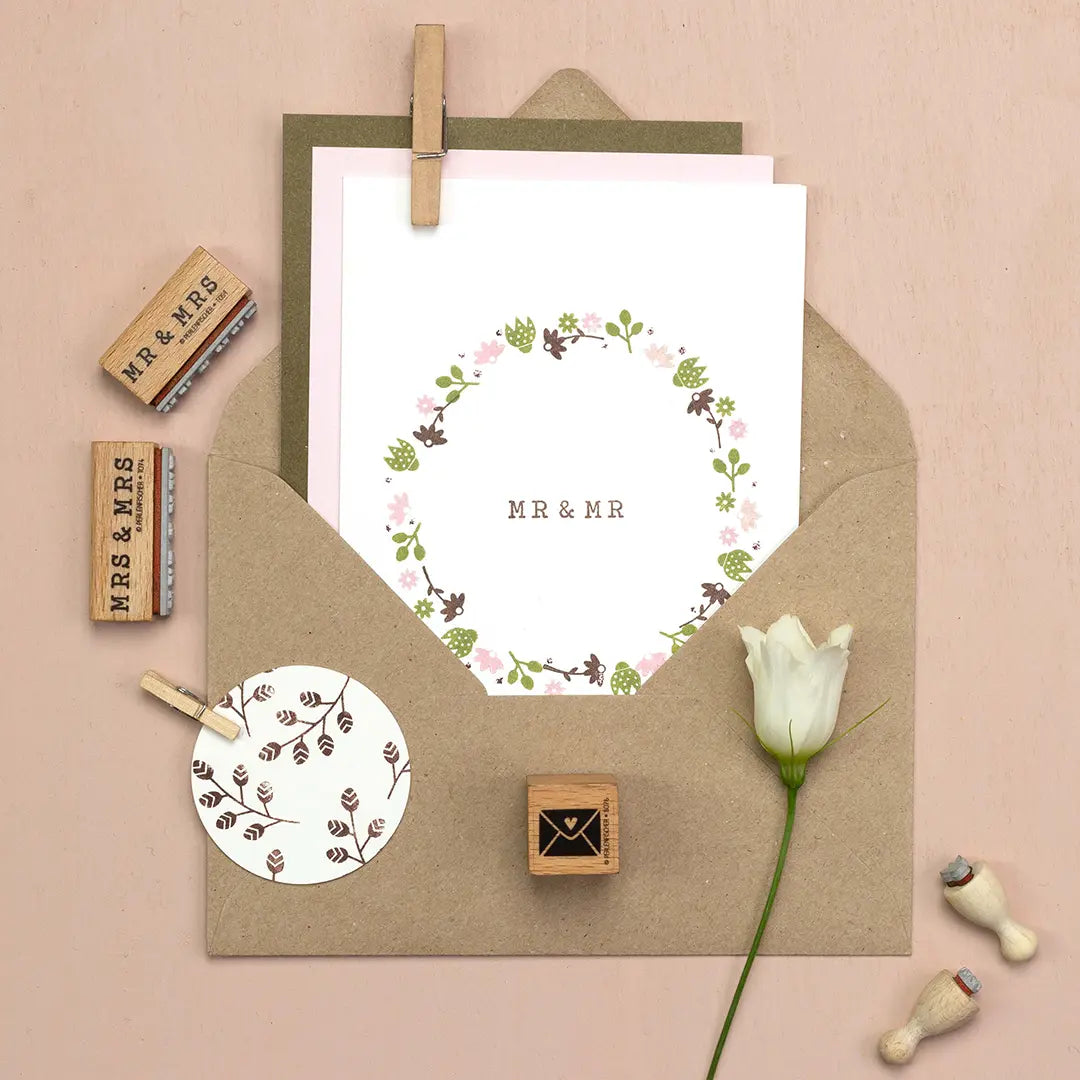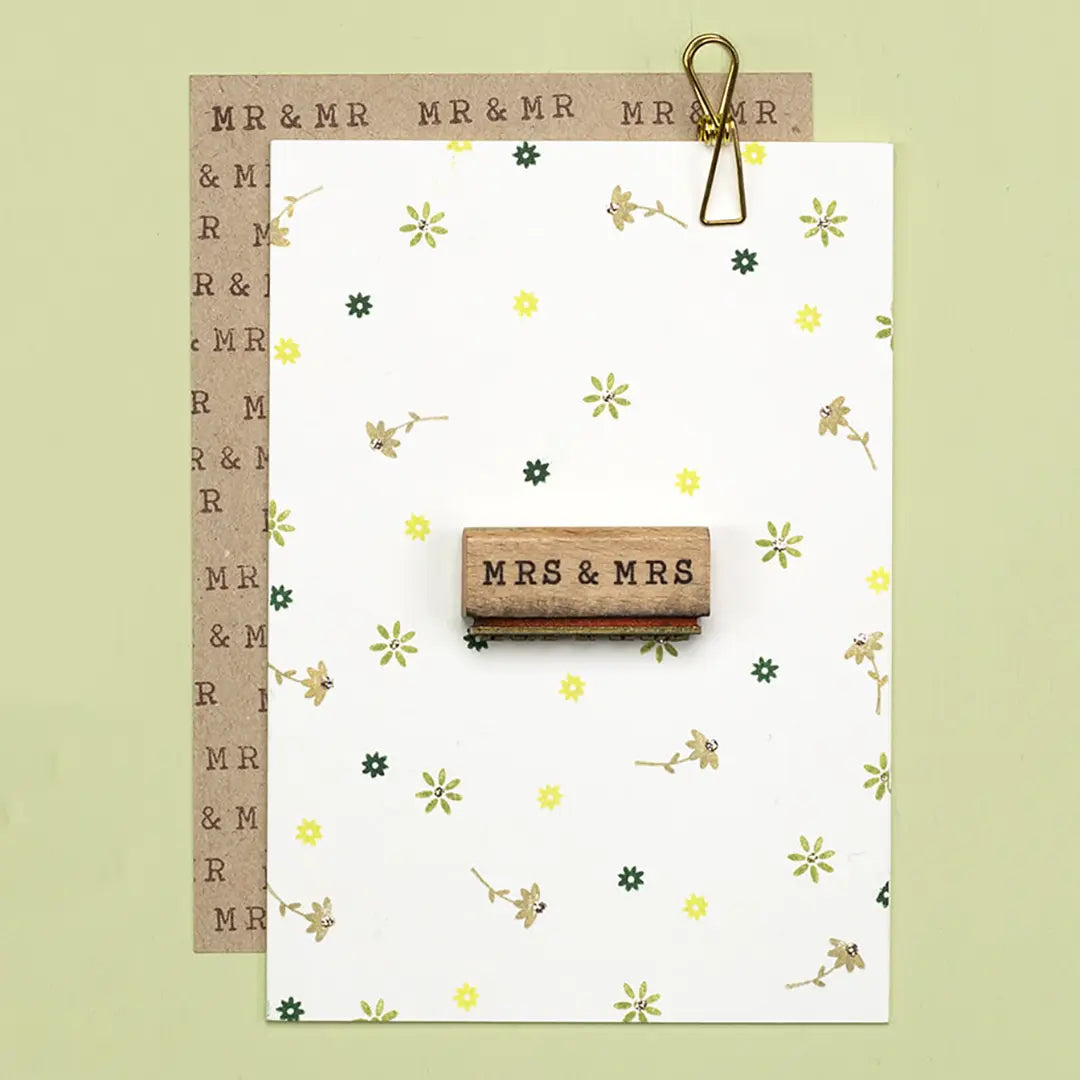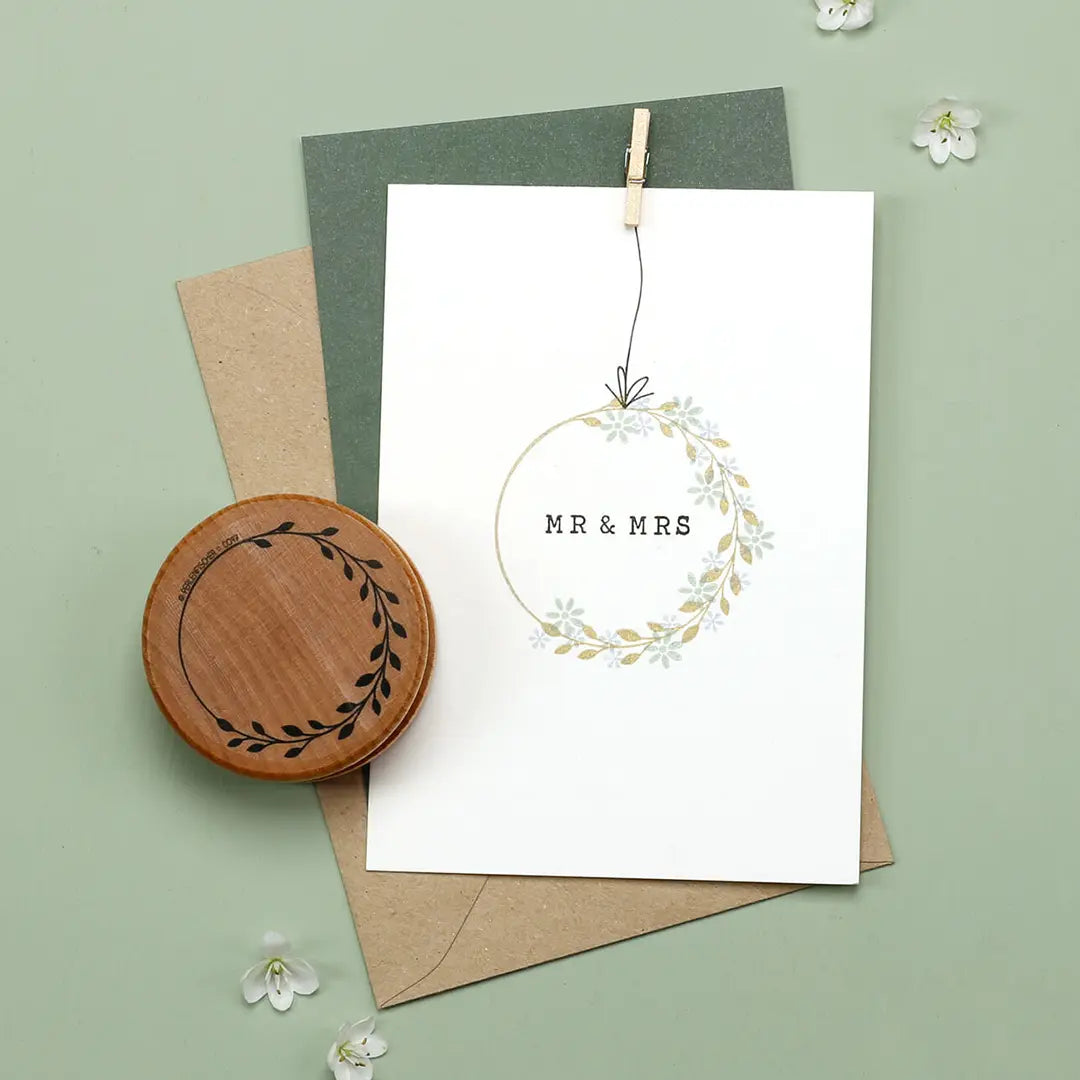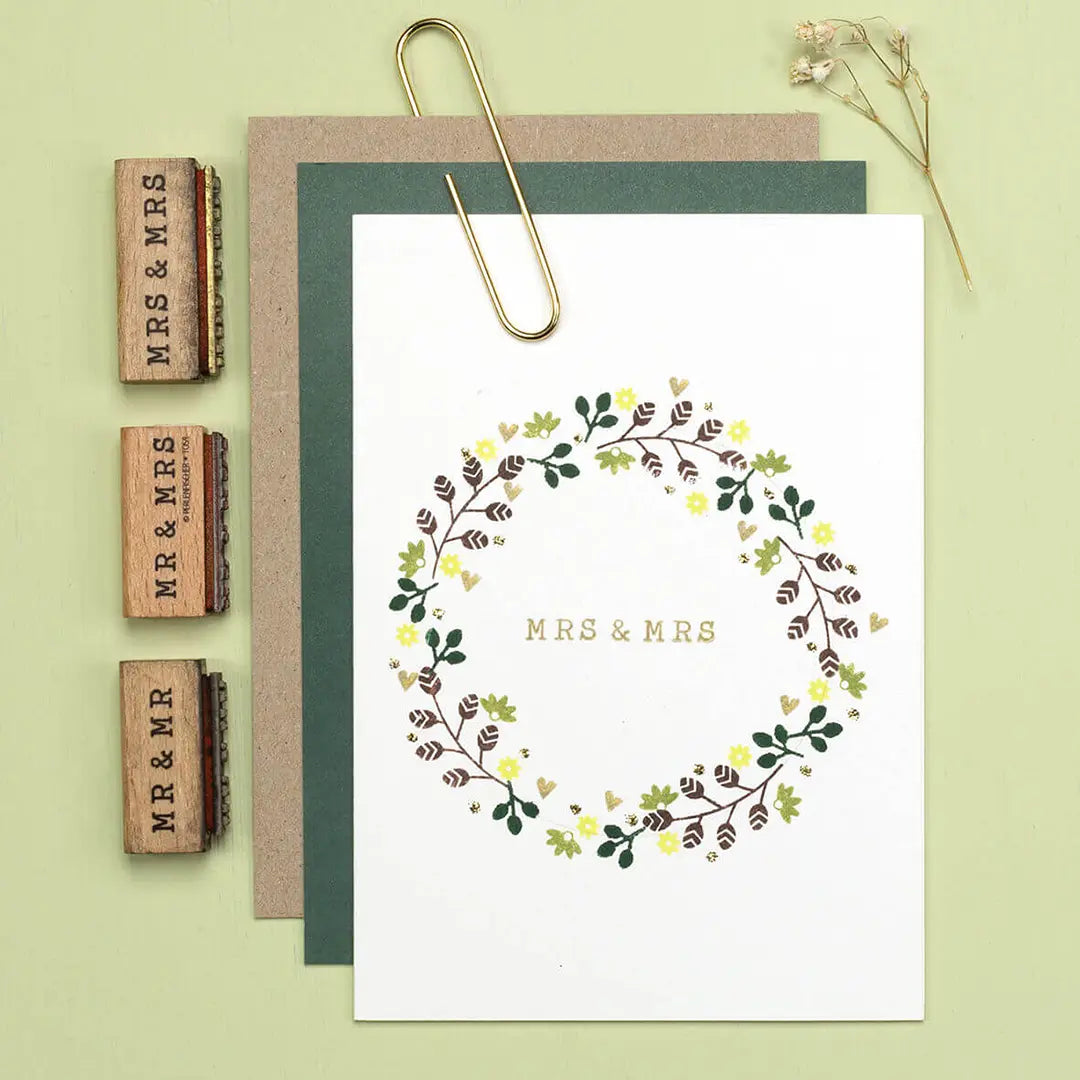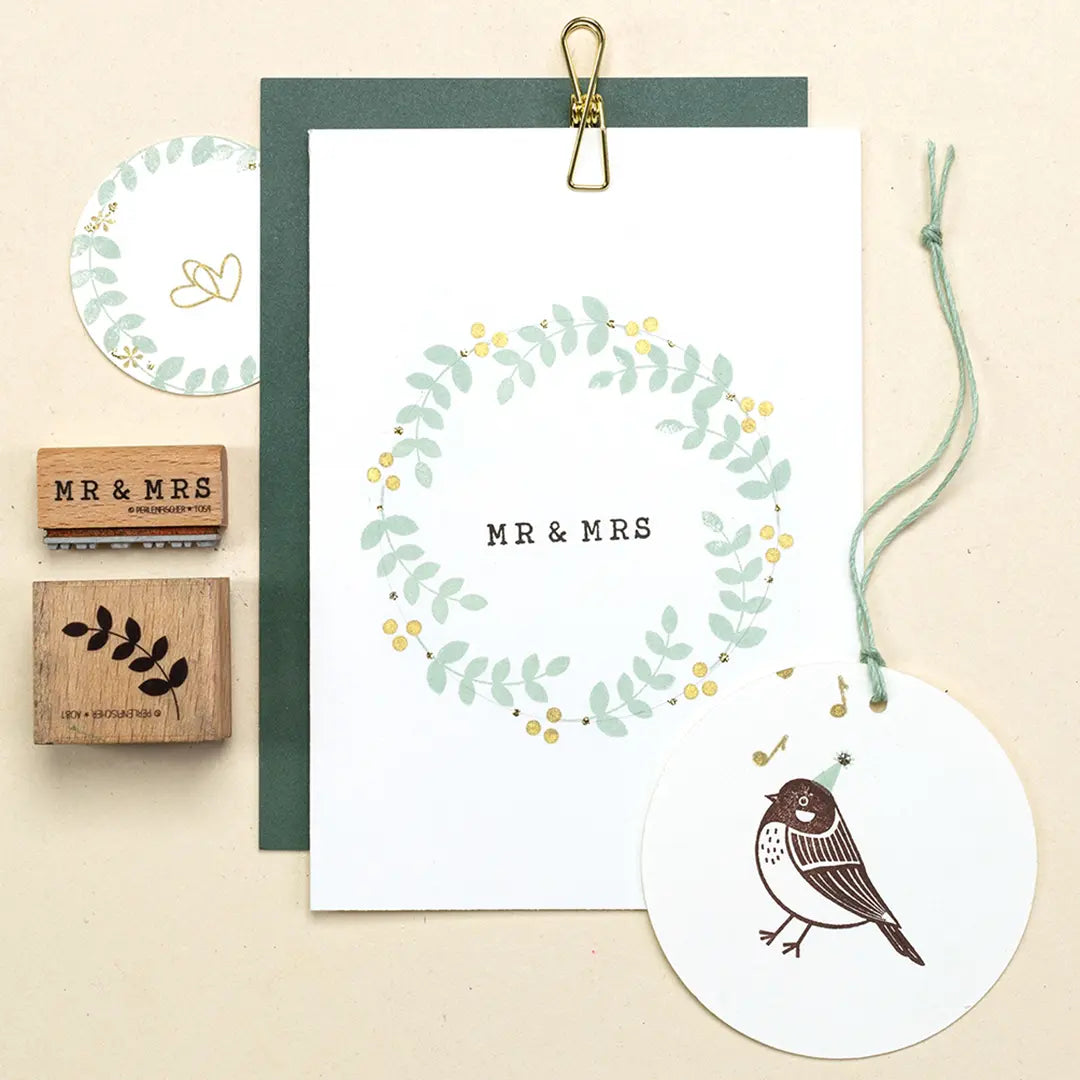 How do I stamp beautiful round wreaths?
3 tips for you
1. Put a round paper tag on the card and draw around it very finely with a pencil.
2. Stamp along the drawn line with motifs of your choice and fill in the gaps more and more.
3. Wait until the ink is dry and now carefully erase any small remnants of the pencil line.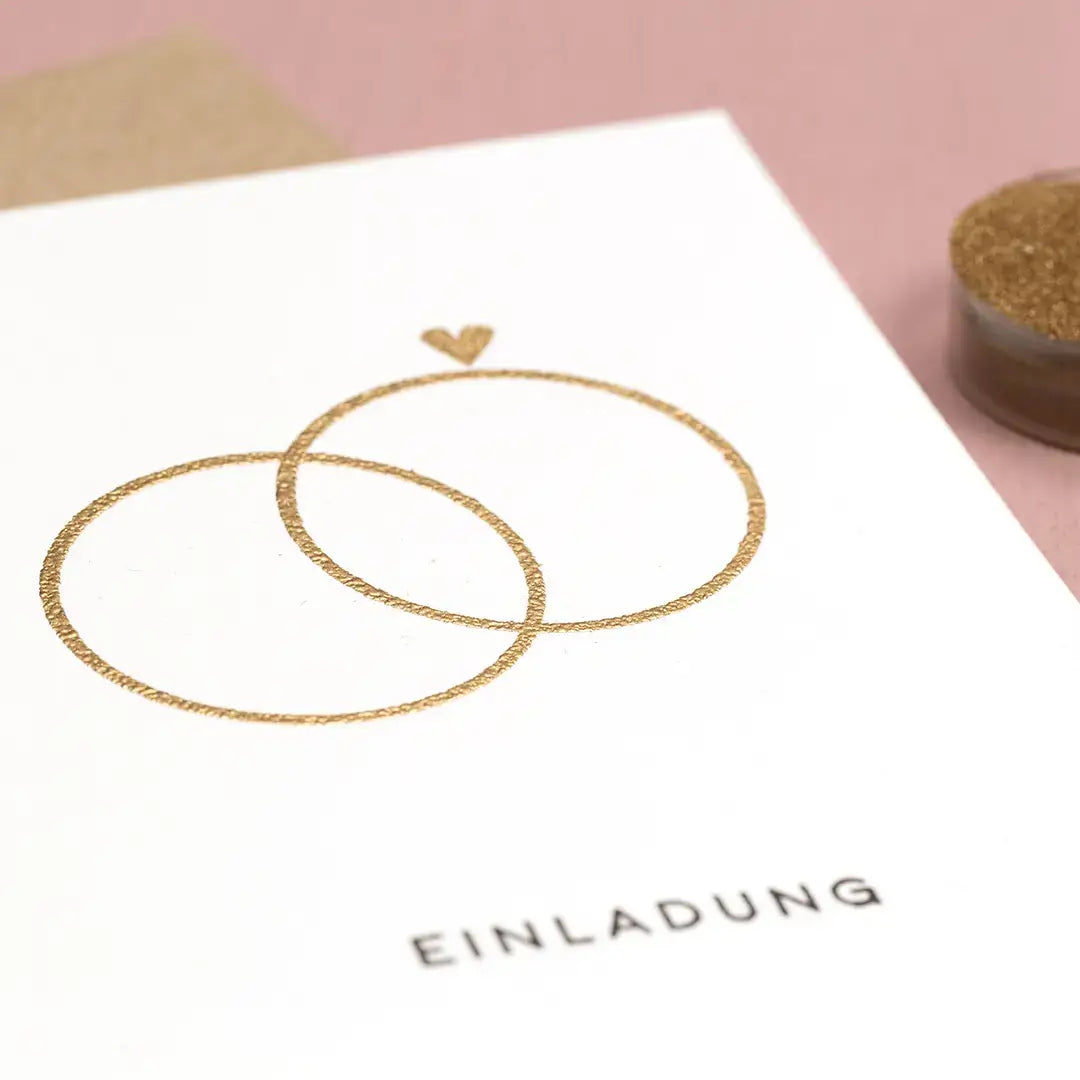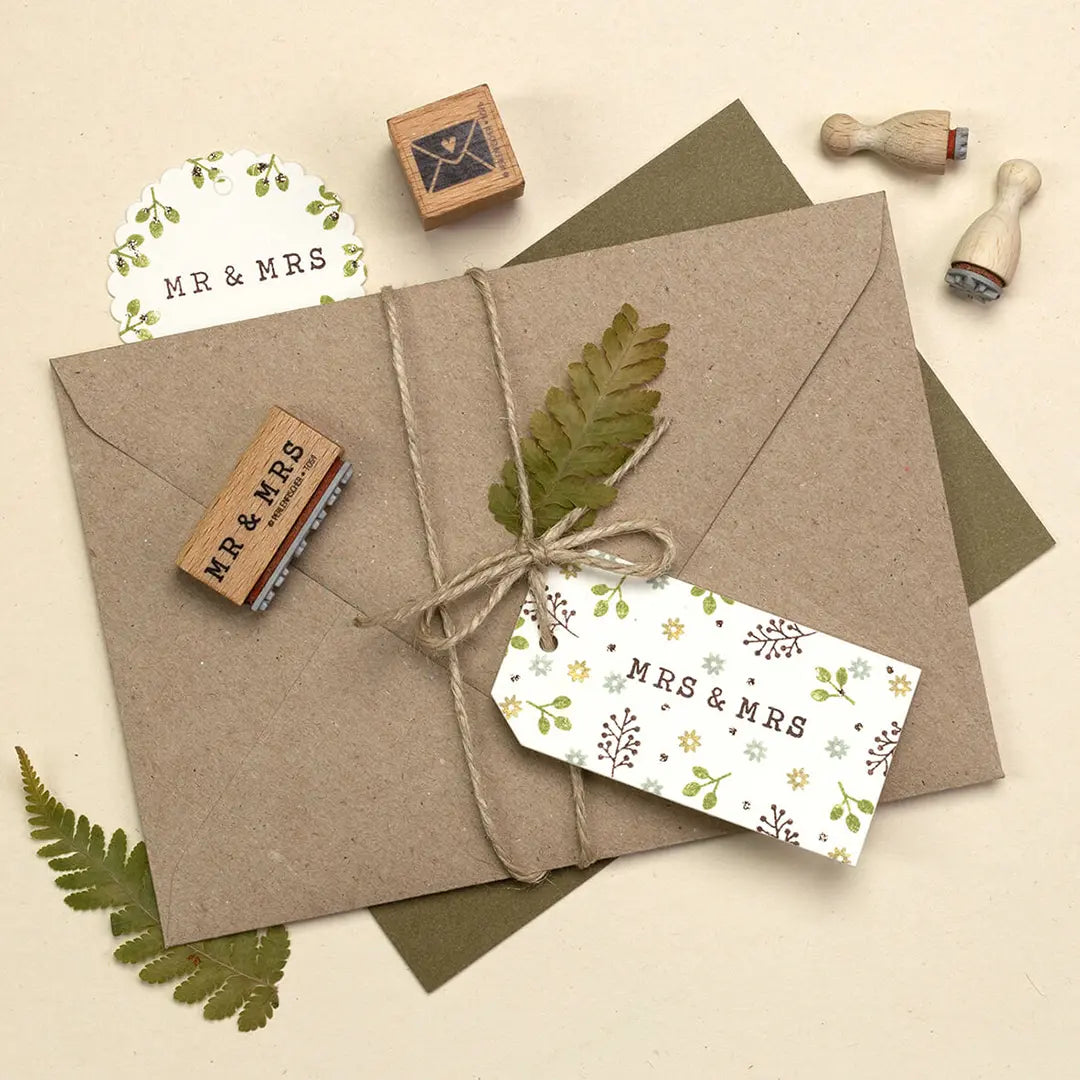 stamps for weddings
Schlicht & Schön
How do I stamp special wedding invitations?
wedding invitation
Here's a nice way to express your own personality in your invitation. Simply tie a self-stamped tag around your invitation cards, they already look more personal!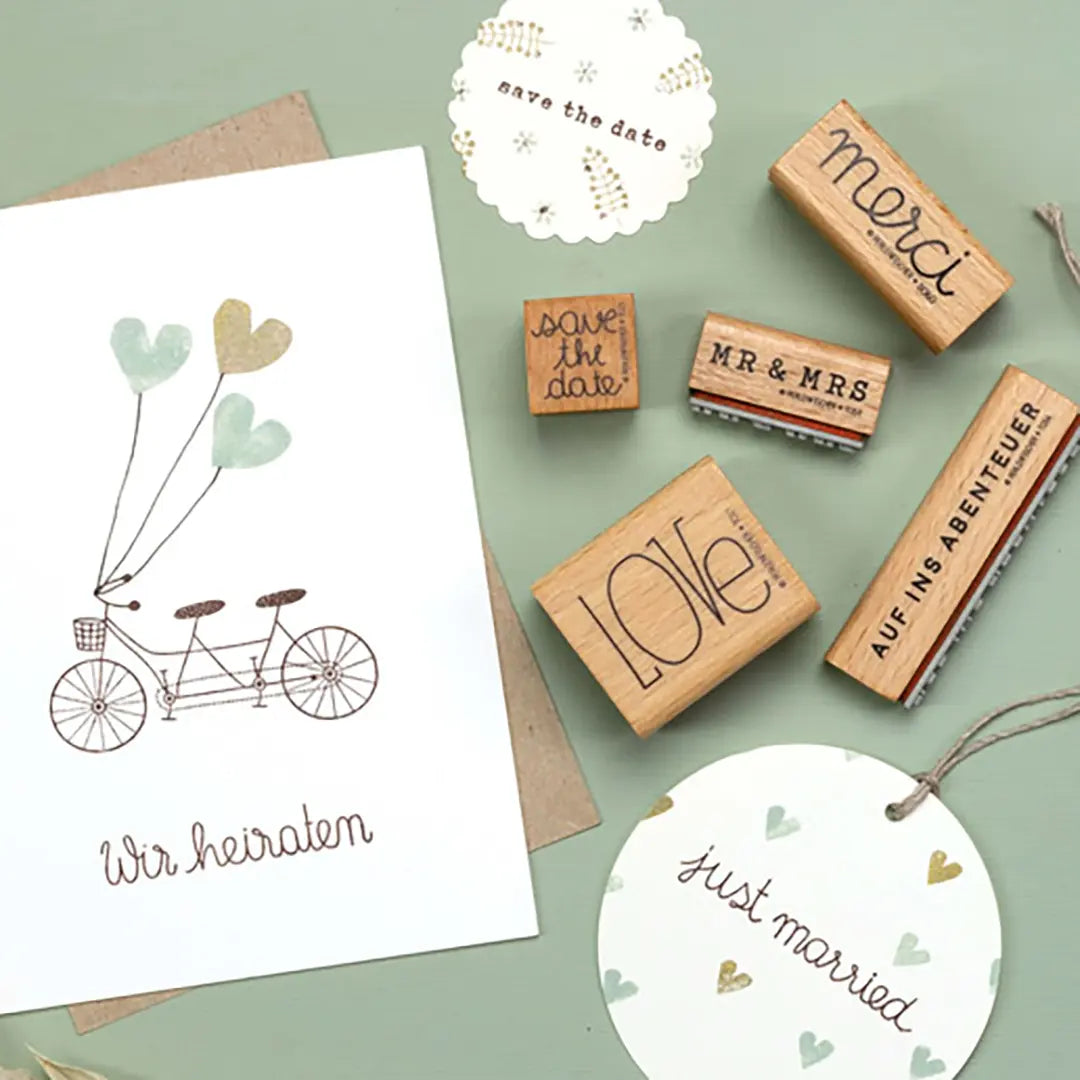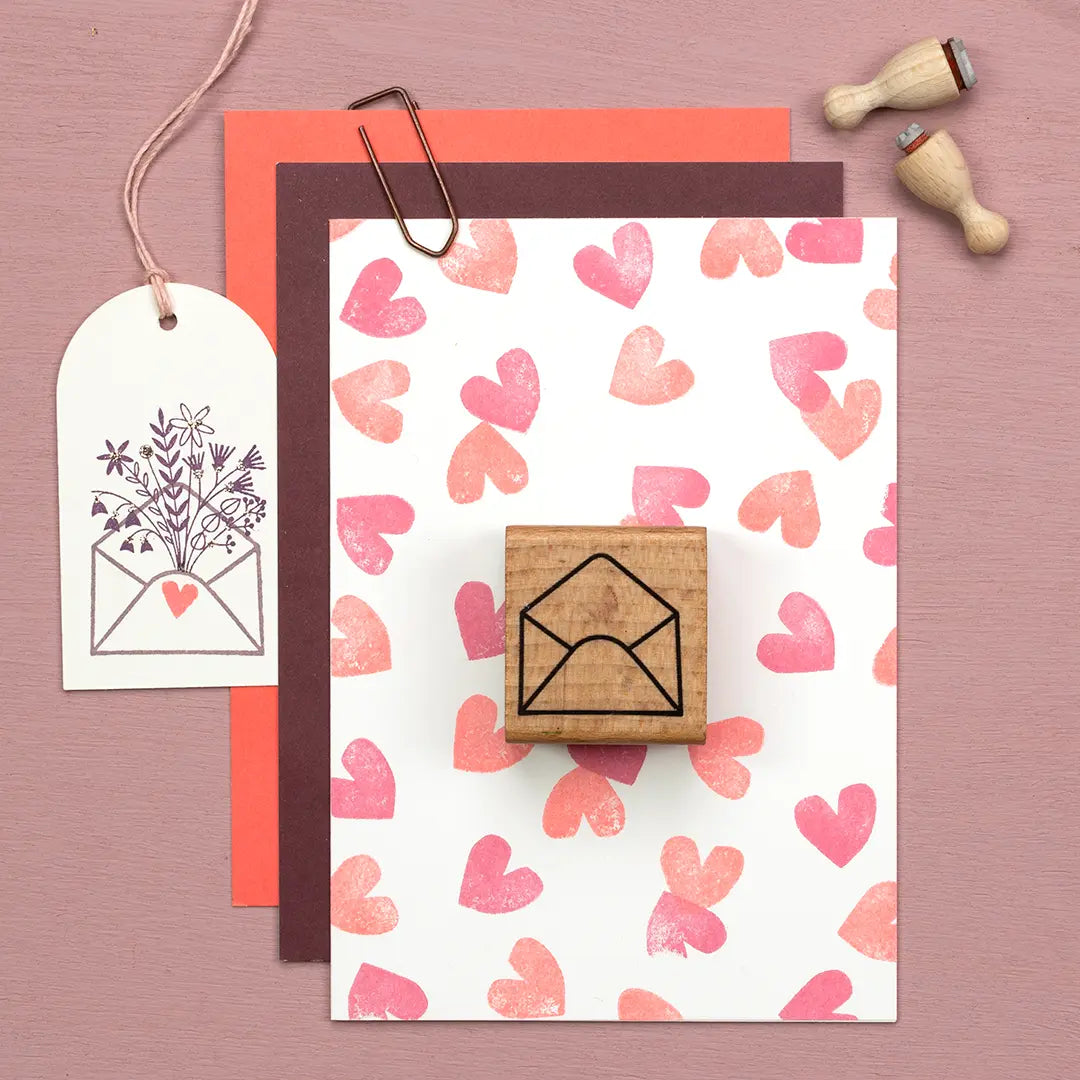 How do I stamp warm wedding greetings?
The perfect words
Here you can see a few of our text stamps suitable for weddings and other loving occasions. Below you will find all our selections to send warm messages to your loved ones.
mini stamp heart
Small stamps for big love
You don't need a thousand words to celebrate love, as you can see, sometimes simple, beautiful hearts are enough. In our mini stamp category, you'll find lots of cute little motifs that are perfect for patterns, wreaths and more.
How can I decorate my wedding individually?
DIY ideas for wedding decorations and party favors
There are many different ways on how to express your style at a wedding. The most important thing is that you stay true to your taste. Our motifs have a very classic style and can therefore be combined wonderfully.
Wedding tattoos
An eye-catcher for every wedding
We have a large selection of different tattoos that you can pass out at your wedding. It's not just the kids who enjoy it. A guaranteed eye-catcher at every summer wedding.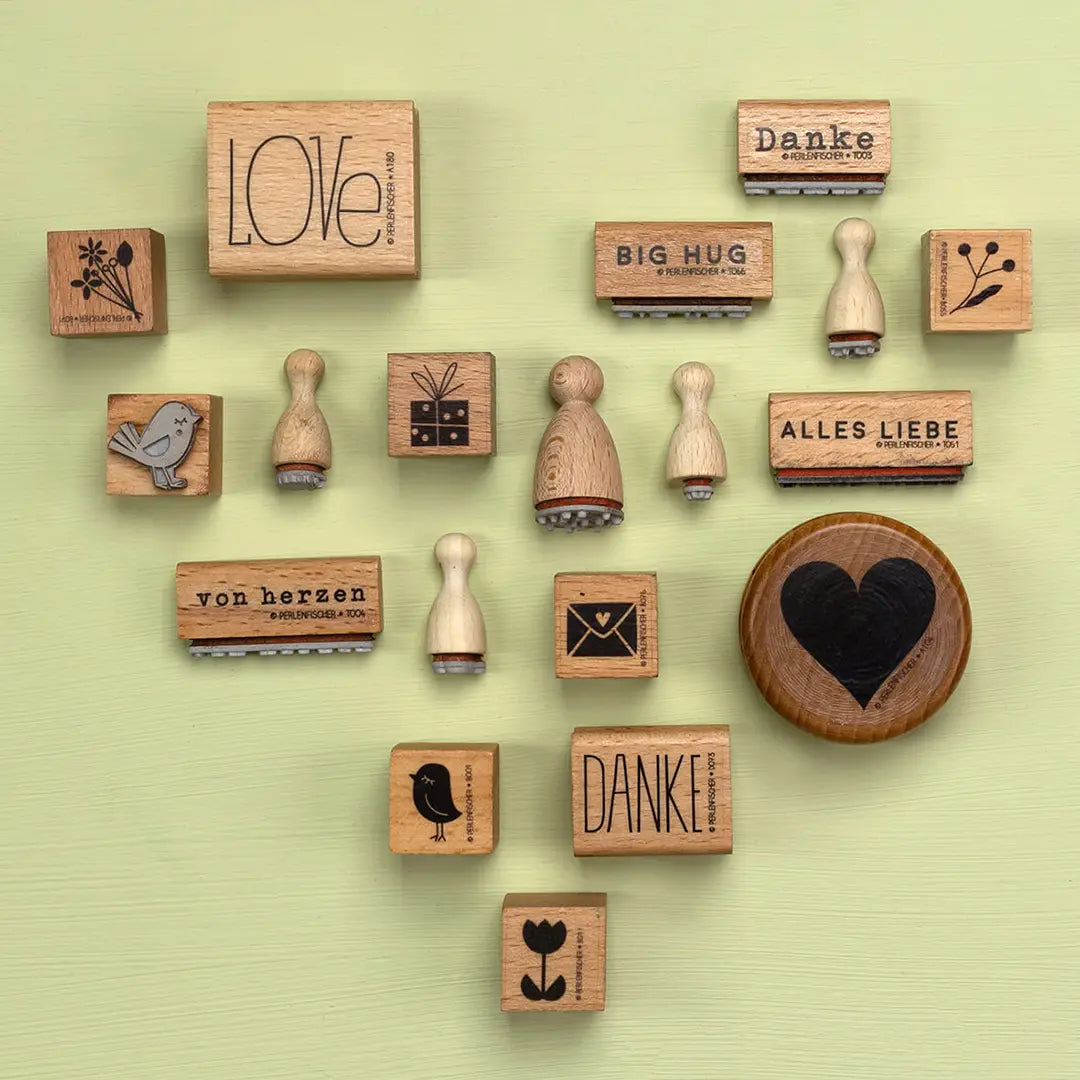 Are our stamps produced sustainably & fairly?
Perlenfischer Products
The production of all our stamps takes place exclusively in cooperation with manufacturers based in Germany, because we as a company want to vouch for and guarantee that our stamps are produced under ethically acceptable conditions and therefore fairly. In addition, our stamps should be as sustainable as possible, which is why we source 100% of the wood for our stamps from local forests.